Who would have known there were so many American Bulldog mixes!
As one of the most popular dog breeds in the world, the American Bulldog is blessed for having so many great combinations with other dog breeds. These hybrid pups are a blend of terrific characters, impressive good looks, and stamina you've never seen before.
Personally, I was quite surprised to see that every single one of the 37 mixes you're about to meet today present a great combo, even if it's a result of contrasting breeds. Trust me… there will be a lot of contrasting breeds today.
The American Bulldog is a dog that will leave you speechless with its plumped up body and nerves of steel. But, the American Bulldog mixes will amaze you with how friendly and sweet they all are.
Without further ado, let's meet these incredible 37 hybrids!
1. American Bully X Boxer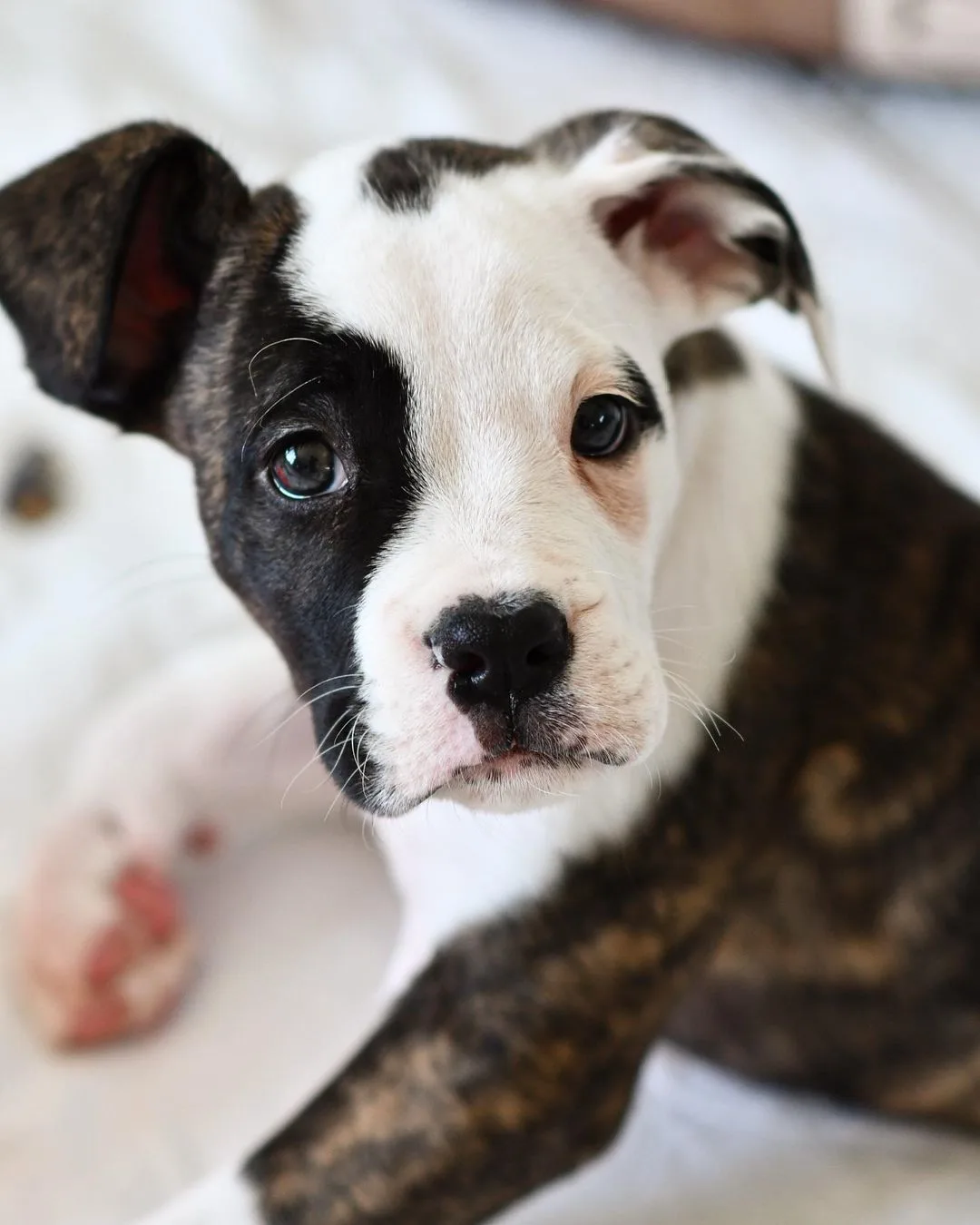 The American Bulldog and Boxer mix is called the American Bullbox or the Bulloxer. Although you might think this is a big and strong doggo, the American Bullbox is actually a gentle dog full of affection. They might not be the best choice for guard dogs, but they will be excellent guard dogs.
The American Bullbox is usually a dog with a sturdy build. They're not as tall as a Boxer because of strong American Bully genes. Expect American Bulldogs to have lots of muscles. That's from the Bully side of the family.
From the Boxer's side of the family, these dogs inherit the lovely Boxer coat colors. You can find American Bullbox dogs in fawn, brindle, and white.
2. Pitbull X American Bulldog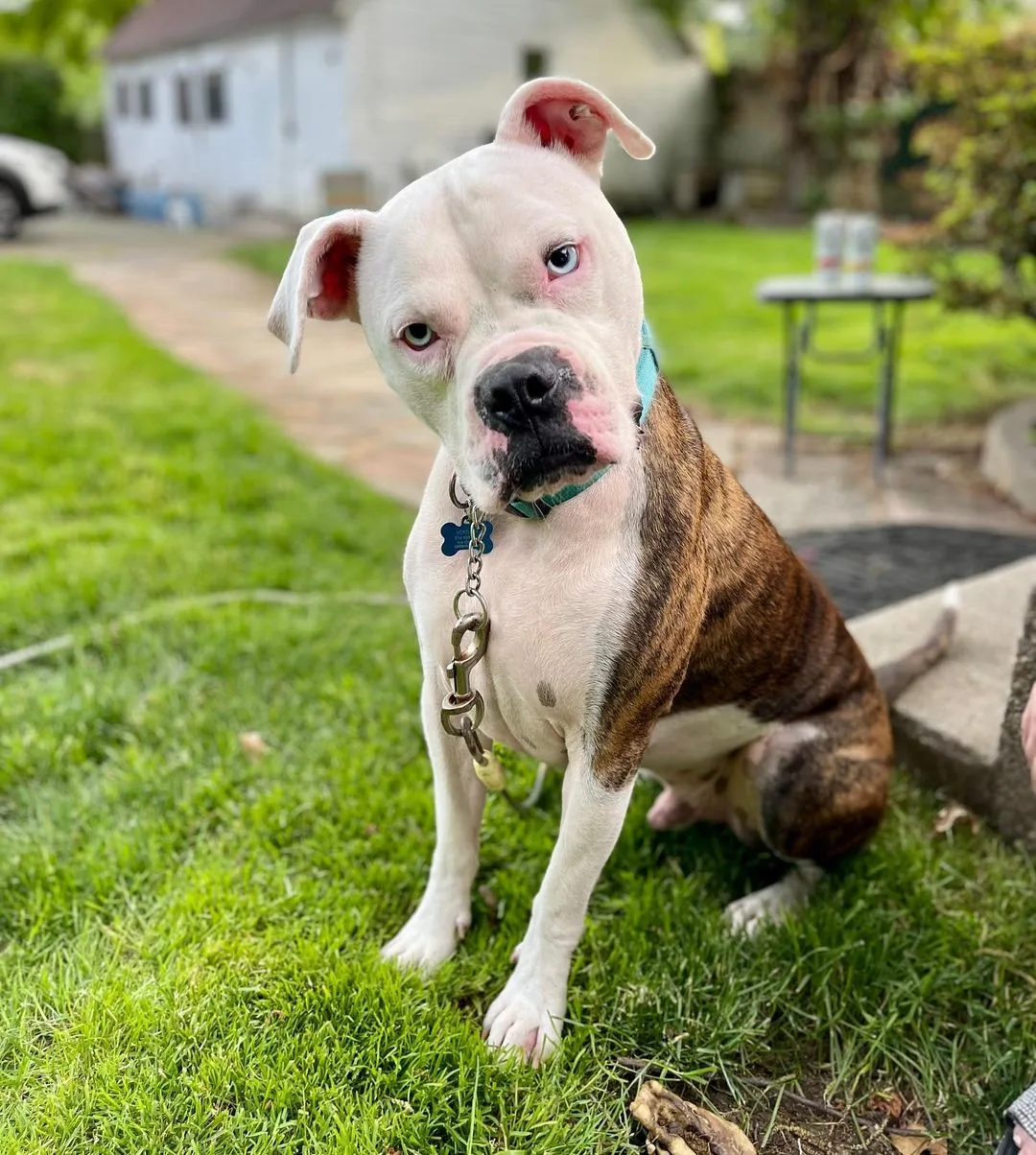 Meet the American Bullpit. Don't be shy or scared… these dogs might look super dangerous and intimidating, but they really aren't that way. American Bullpits are extremely loyal dogs. They won't show aggression to their family members, but anyone else outside their pack is not very welcome.
The American Bullpit is one of those dogs that look a lot like Pitbulls, so you might even think it's one of the Pitbull types. Expect a strong, sturdy-built pup with lots of energy to roam around the place all day long.
American Bullypits are smart dogs. Once you establish dominance over them, you shouldn't have any issue teaching them to be obedient.
3. German Shepherd X American Bulldog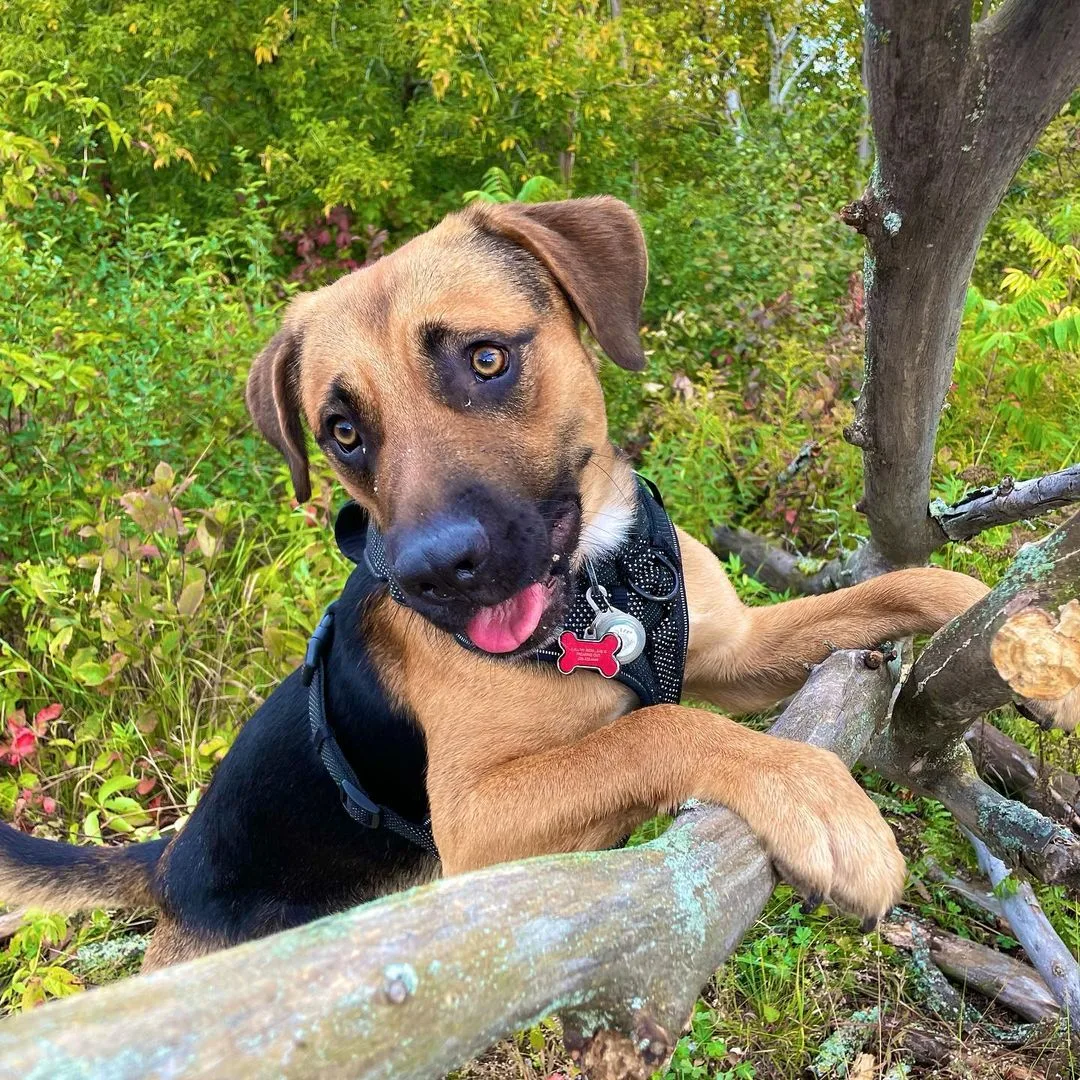 If you hear the name, 'American Shepherd', don't think that this is a type of shepherd dog from the States. The American Shepherd is a lovely combination of the American Bully and the German Shepherd. Puppies from these parents are excellent guardians, always alert. They will protect their humans at all costs.
As the practice shows, American Shepherds aren't as hardworking as their German parents. Sure, they will complete your commands, but they'll still prefer to cuddle rather than work hard.
You can expect lots of shedding from these pups as German Shepherds shed a lot, and they will transfer those genes onto their offspring. However, it should be manageable if you brush their lovely, double coat regularly.
4. English Bulldog X American Bulldog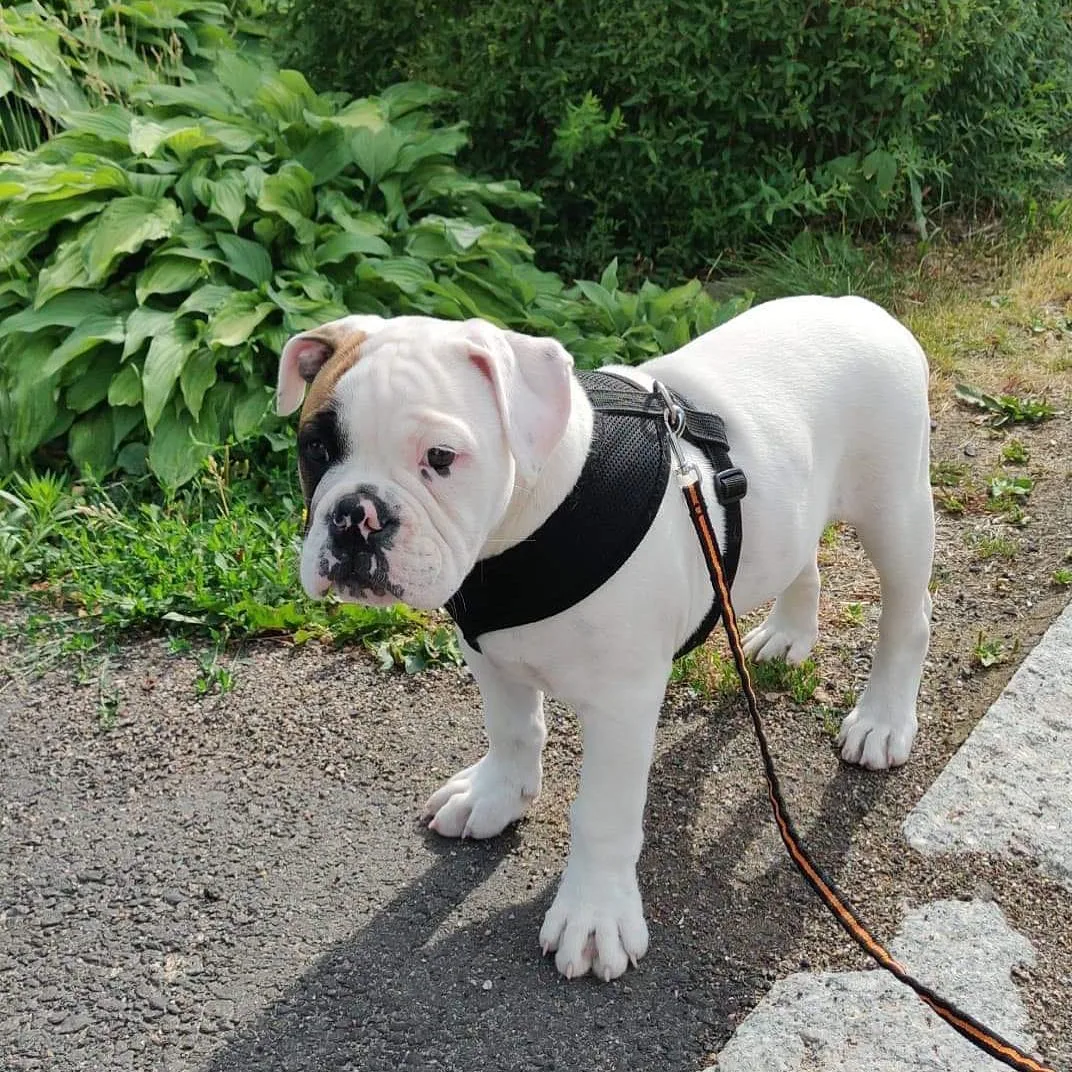 What happens when you mix two Bulldog types? You get an even cooler Bulldog. This is the American English Bulldog – an impressive hybrid that won't leave you without a comment. This is probably the ultimate Bully dog… very similar to other American Bully types. They're big, strong, and dangerous if you provoke them.
Every American English Bulldog mix should be socialized and trained so they know who's a friend and who's not. Don't forget about this dog's physical needs and mental intelligence. They need lots of daily exercise, so don't forget to work out with them.
The American English Bully is a lovely-looking dog featuring signature English Bully colors and a smooth, short coat.
5. Pug X American Bulldog
Crossing contrasting breeds often results in unusual-looking puppies. But, we can't tell from the American Bully Pug mix that it's an unusual dog. It looks more like a bigger version of the Pug.
The American Bullpug is usually a result of crossing with the mini American Bulldog. Size-wise, these pups are more like American Bullies. However, they tend to inherit the usual Pug features like the smushy face, which causes breathing problems. Also, thanks to their short and sleek coat, American Bullpugs may exhibit the same Pug skin problems. Keep an eye on that.
The American Bullpug is a good fit for all kinds of families. If you want a dog that will be your loyal buddy for as long as it lives, you should get the American Bullpug.
6. Akita Inu X American Bully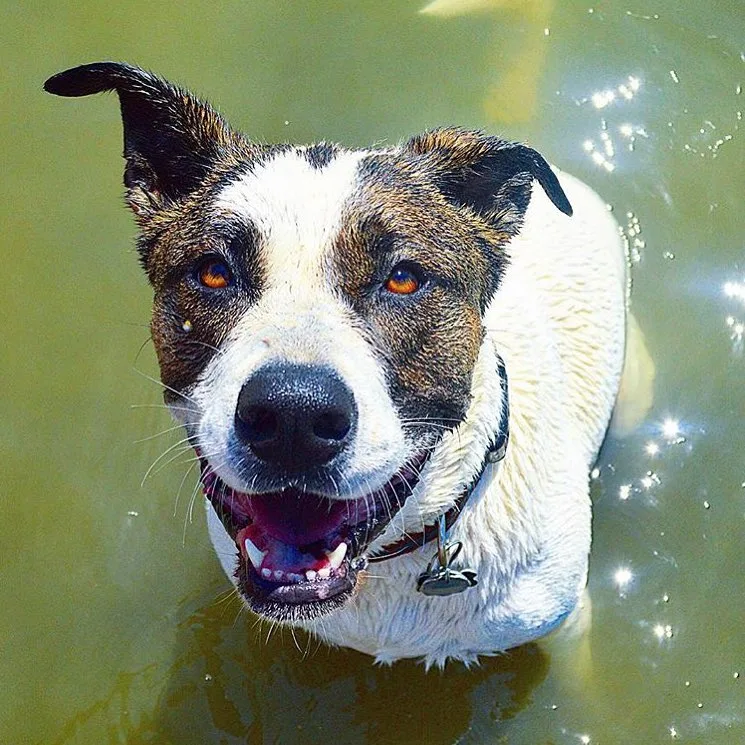 This is the American Bullkita – a cross between the American Bulldog and the Akita Inu. If you'd have to choose between the American vs Japanese Akita, the American one would be a better fit for the American Bully.
The Bullykita is an unusual mashup of two completely different breeds. As with all hybrid dogs, you can't tell what these pups will look like. In most cases, they won't have one set of genes dominant over the others.
Some Bullykitas will have an Akita-like muzzle, while others will feature some of the American Bully colors. You can never tell.
But, what is certain is their temperament. Bullykita dogs are loyal to their owner and true specimens of best friends. These dogs will never leave your side, and they will always keep an eye out for potential trouble.
7. Labrador Retriever X American Bulldog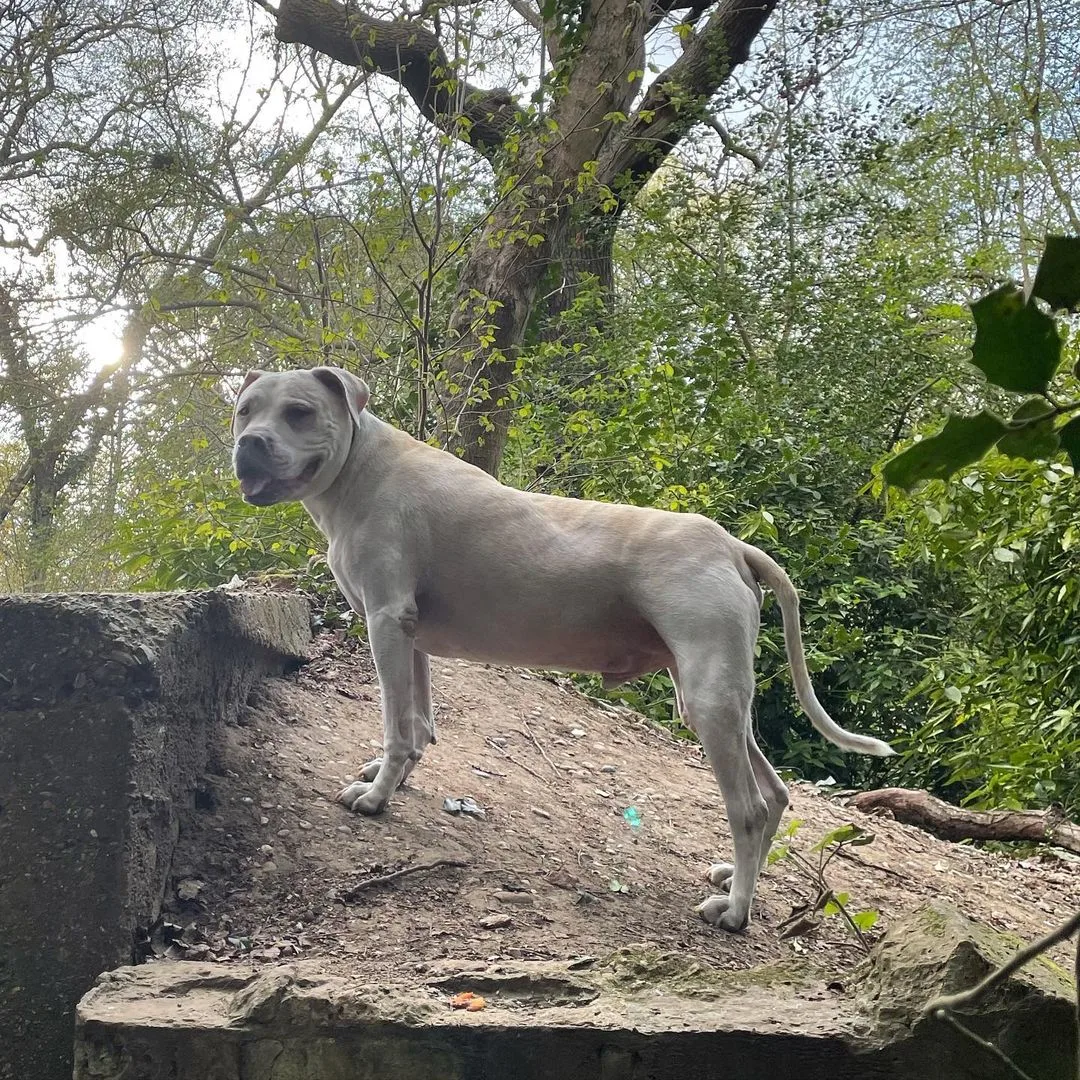 The Labrador American Bully mix is called the Bullador. What a cool name for a cool hybrid dog. The Bullador should turn out to be one amazing dog with great work skills. They're friendly, playful, and always ready to cheer you up.
Bulladors are one of the most amazing dogs of all American Bully mixes. They're quite stunning, too. These dogs should have a medium-shedding coat that comes in lots of Labrador colors like white, cream, chocolate, etc.
Of course, this means you'll have to brush your Bullador almost daily. But, beauty comes with a price.
I'm pawsitive your Bullador will be the envy of the entire doggy park!
8. Dachshund X American Bulldog
The Bulldachs is the dog you never knew you needed. This Dachshund American Bulldog mix is absolutely unique. Looks like someone gave the American Bully a shrinking potion and it worked! This pooch has the body of a Dachshund and the face of an American Bully.
Looks like the creators of the Bulldach took their job literally.
But, this only adds up to the cuteness factor of this dog breed. The Bulldachs is a super sweet dog, sometimes even super needy. Doxies are needy, too, so that's where that comes from. I like to say they're simply too affectionate.
You'll see that the Bulldach is a lovely family pet, always so eager to please his humans.
9. Siberian Husky X American Bulldog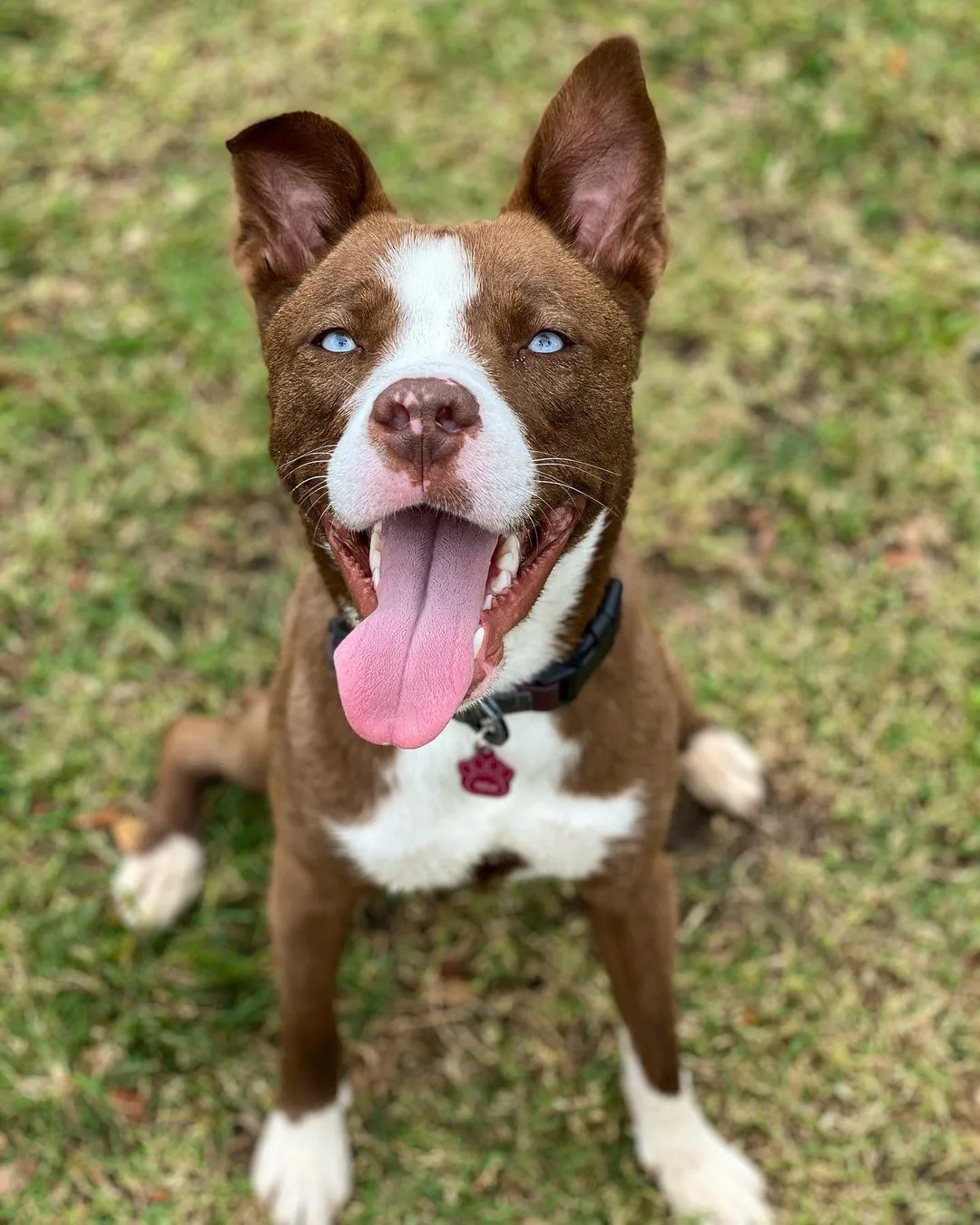 The American Bullsky is a cross between our American Bully and the Siberian Husky. Every Husky mix is a wonderful one, and that's exactly what you can expect from this hybrid dog. The Bullsky looks like someone swapped a Husky's face with a Bully's.
These dogs resemble Huskies very much. With their thick, double coat, their wedge-shaped muzzle, their light-colored eyes, and their sickle-shaped tail, Bullskys don't have many Bully traits. Well, the only recognizable things are the floppy ears and the broad head shape.
This hybrid is big and strong. They need lots of exercise daily. If you can't compete with that, don't get a Bullsky.
Although the Bullsky looks a lot like the Husky, they still don't fashion the lovely Husky coat colors.
10. French Bulldog X American Bulldog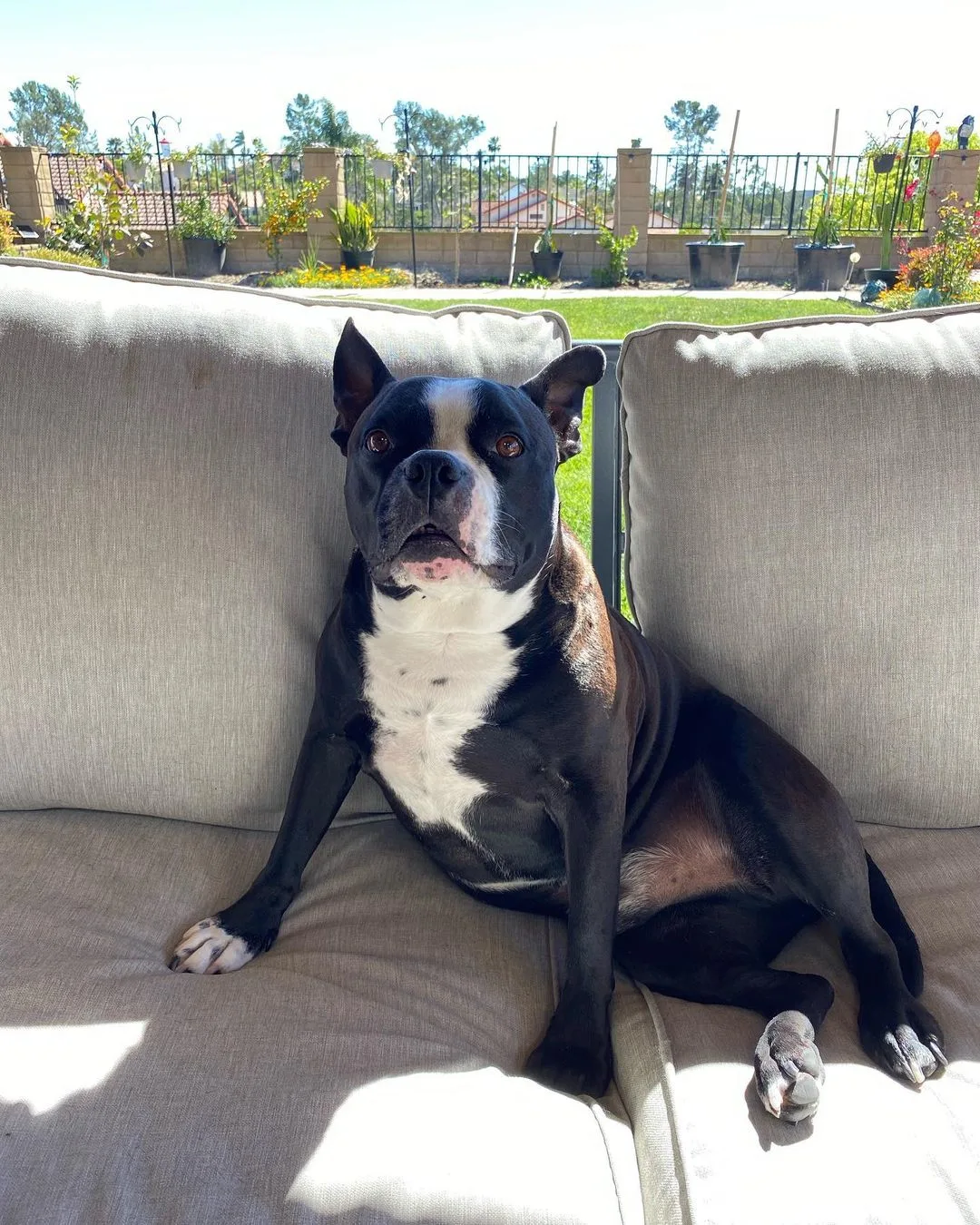 So, where's this doggo from: France or the USA? Even though he has a Frenchie Bulldog for a parent, the American French Bulldog is a pup born and raised in the States. Frenchies enjoy quite the popularity here, so it is no wonder why they have been picked to create another American Bully mix.
People love Frenchies despite them not being hypoallergenic. They're sweet and friendly dogs – one of those little canine clowns that will go above and beyond to see you smile.
The American French Bulldog is usually a cheerful dog, and a bit bigger than the Frenchie parent. This makes them ideal pets for families as they're not too tiny or too big to be around kids.
11. Shar Pei X American Bulldog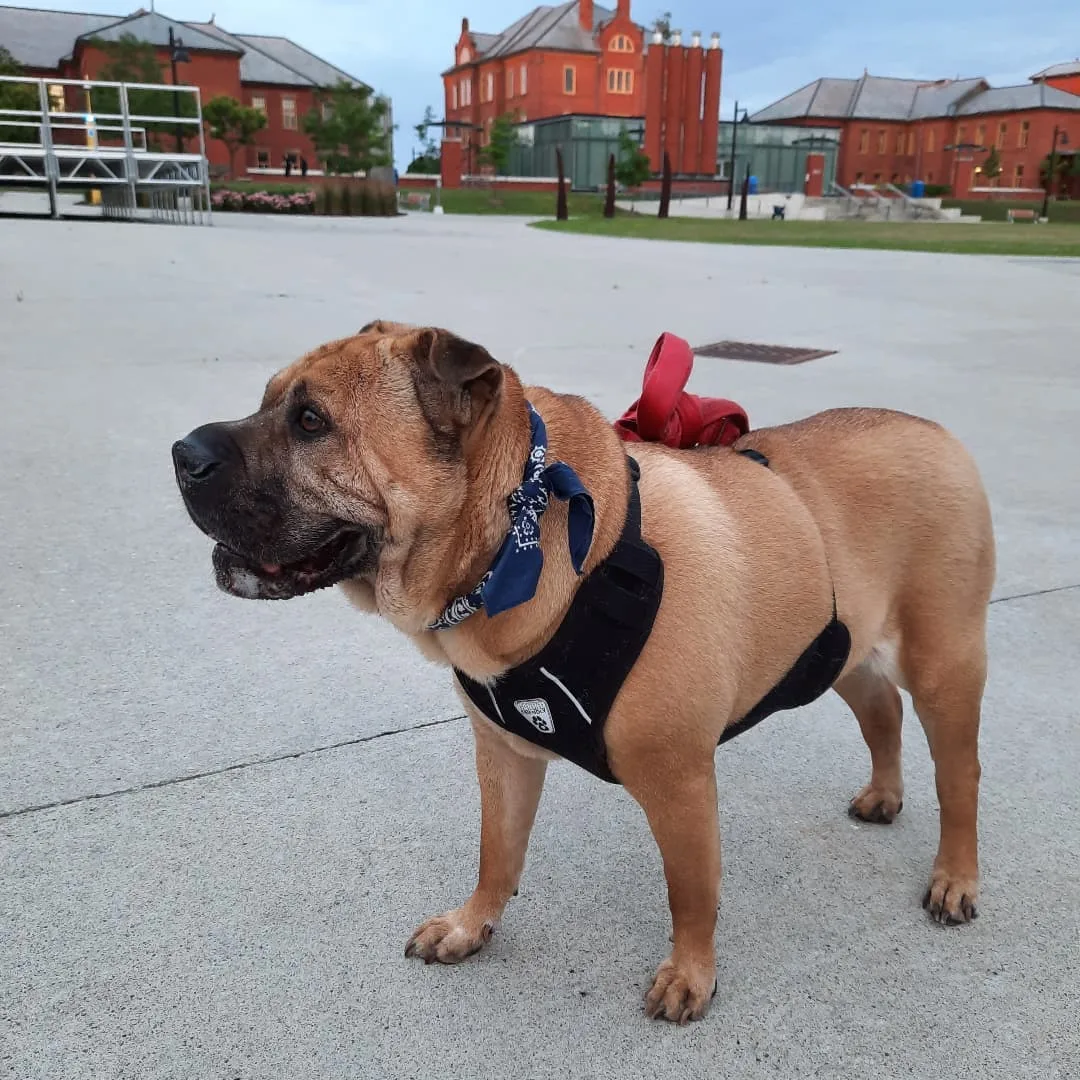 The Chinese Shar Pei already looks like a big Teddy bear. Just imagine how their love puppy with the American Bulldog would look!
The American Bullpei will be a big and robust dog. They're all plumped up and muscular – pretty impressive compared to the parent breeds. Both the Shar Pei and the American Bully are stunning dogs, but their puppy is something else.
An average American Bullpei usually follows the Bully's growth chart, so expect them to grow up to 70 pounds.
The American Bull Pei is a fiercely loyal dog that will show its teeth to strangers if they sense they're a danger to their owner. As you can tell, they're very fond of their owner, and they enjoy every moment spent together.
12. Chihuahua X American Bulldog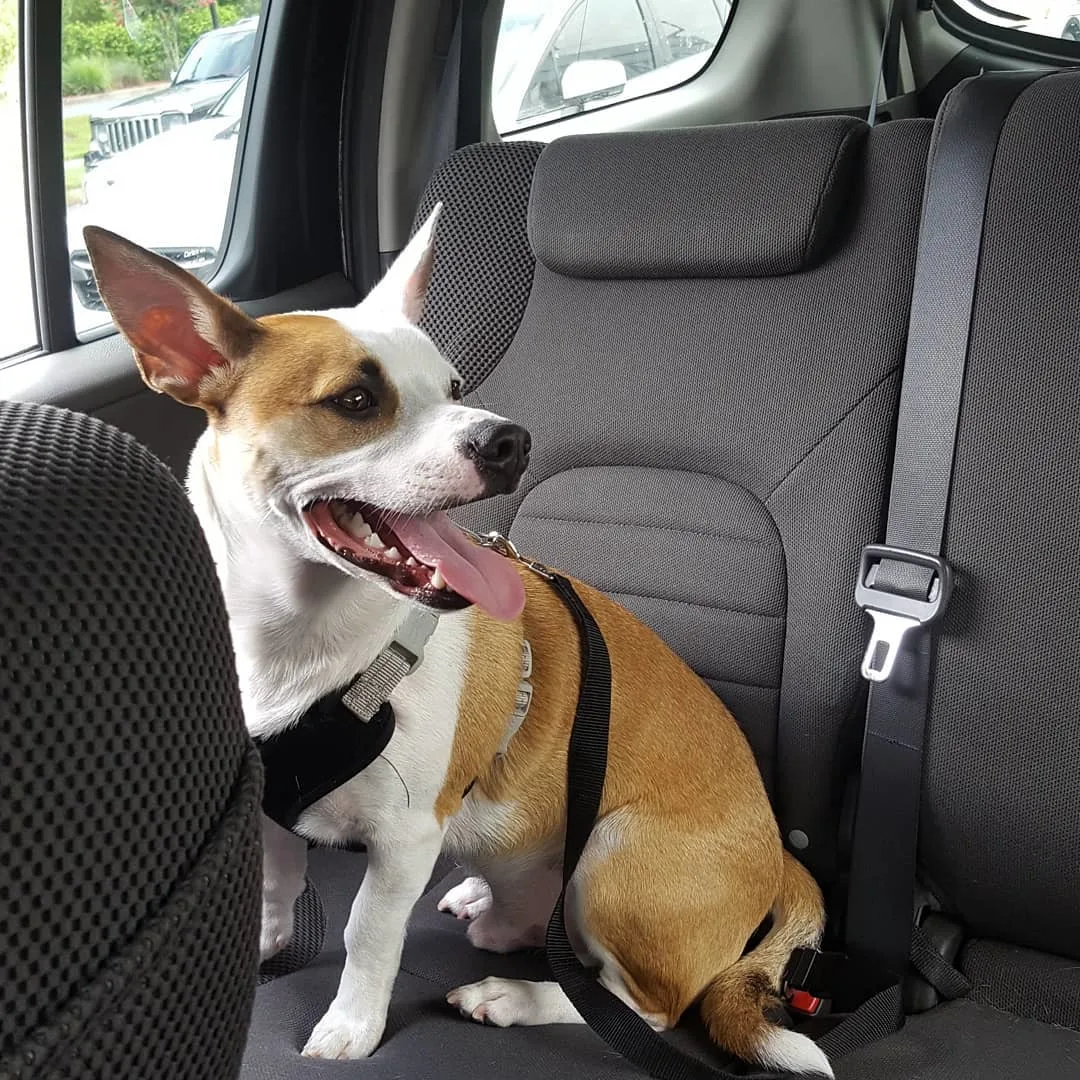 A lot of potential dog owners wonder why Chihuahuas are so aggressive. It's written in their DNA to be spicy dogs, just like the Mexican food from their origin country. All jokes aside, Chihuahuas can be a bit crazy, but that's nothing that good obedience training can't handle.
So, what about Chihuahua American Bulldog mixes? Are they really dangerous dogs considering the Chihuahua's reputation and the Bully's bloody history? Well, these dogs can be quite a handful, but they're not a menace to society. The American Bullhuahua is a dog with a personality. You shouldn't get one if you can't handle big egos.
But, you'll look past this because the Bully Chihuahua mix is an adorable dog with a small head and muzzle, and short legs like the Chihuahua's. Of course, they're much bigger than Chihuahuas, and they possess the Bully's muscular build.
13. Bull Mastiff X American Bully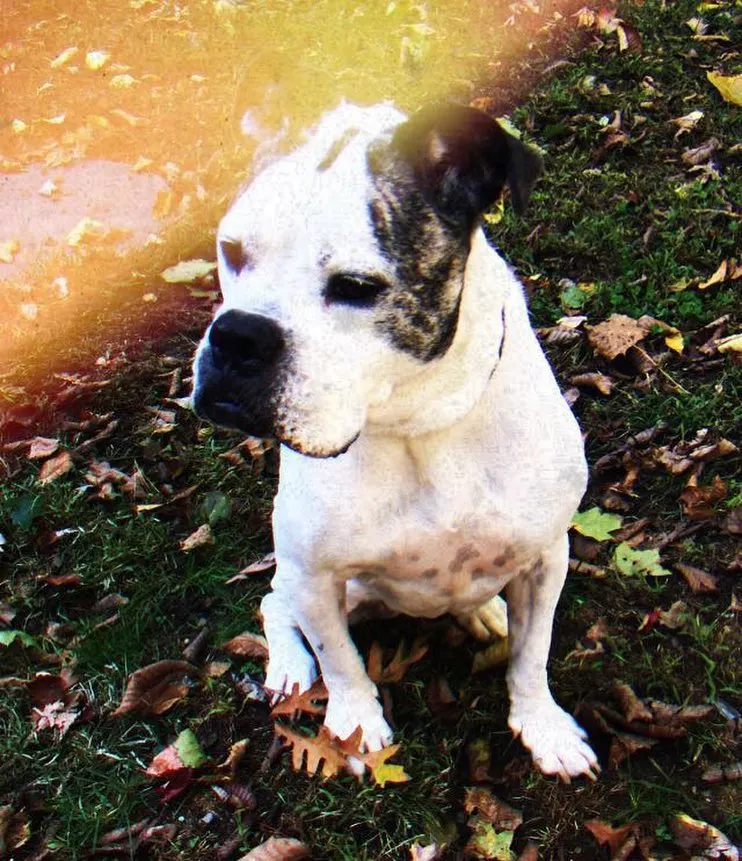 The American Bullstiff is a canine with a pretty cool hybrid name. And, it is a pretty cool hybrid dog, too! Meet one of the biggest American Bully mixes. This crossbreed pup is what you call a gentle giant. They're one of the friendliest Bully mixes, all thanks to the Mastiff's kind personality.
The Bullstiff is a heavy dog, so maybe it wouldn't be a bad idea to avoid leaving them home alone with kids. It's their size that could cause a problem… not their character.
Bullstiff dogs are as wonderful as any other Mastiff dog.
14. Corgi X American Bully
The world's stubbiest legs had to be featured on this list, too. Here's the Corgi American Bully mix – a sweet little dog that will knock you off your feet. Also called the American Bullcorg, this dog is highly proud of its exceptionally good looks. It's a combination of the prettiest features of both parent breeds.
The American Bullcorgi usually has the Corgi's pointy ears and those short legs, while the rest of the body resembles the Bully parent. They're plumped up and strong, covered with a thick Corgi coat. Of course, they will shed like Corgis, but that's a price you have to pay to enjoy their wonderful company.
15. Rottweiler X American Bully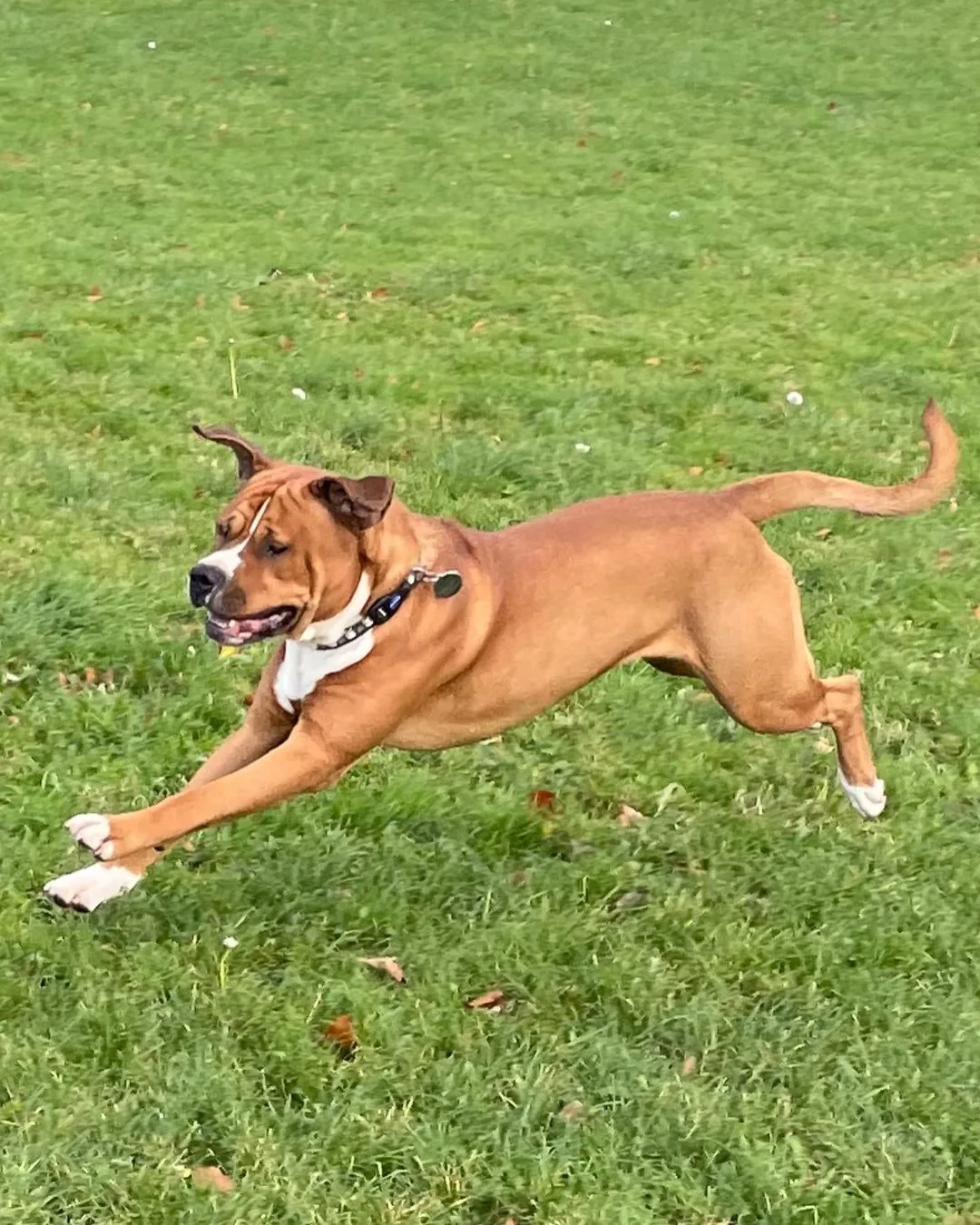 We come to a crossbreed puppy in which both of its parents have a terrible reputation. Unfortunately, both the Rottweiler and the American Bully are considered undesirable family pets. But, did you know that the Rottweiler is super good with kids? The American Bully can be friendly, too, if you let them.
So, give the American Bullweiler a chance. This could be the ideal protector of the entire family. Bullweilers are big and strong dogs that need lots of exercise on a daily basis. As you can imagine, they're not dogs for first-time owners. They need a strong hand… someone they will listen to. If you believe you can handle Bullweilers, then don't hesitate to get them!
16. Doberman X American Bully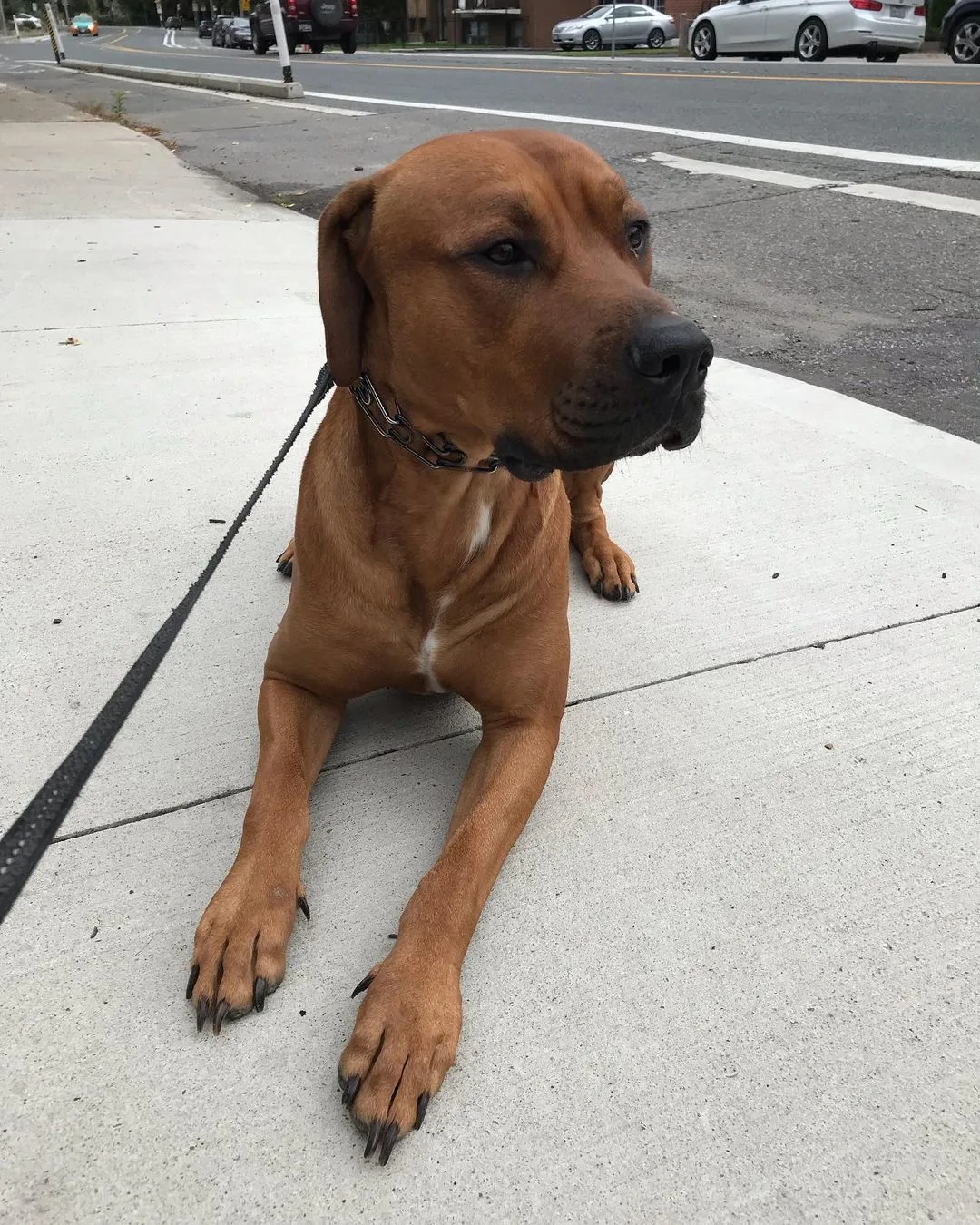 It is time to meet the American Bulldober – a crossbreed coming from the Doberman and the American Bulldog. When it comes to the Doberman parent, many people believe they're only good guard dogs. But, Dobermans can be excellent family dogs, just like Bullies.
What makes the Bulldober dog so special besides its friendly temperament is definitely its appearance. Bulldobers come in a lot of Doberman colors – mostly black and tan. However, rare shades like fawn Dobies are possible, too. These pups shouldn't be an issue to groom as they have a short and sleek coat that requires minimum brushing on a weekly basis.
17. Beagle X American Bully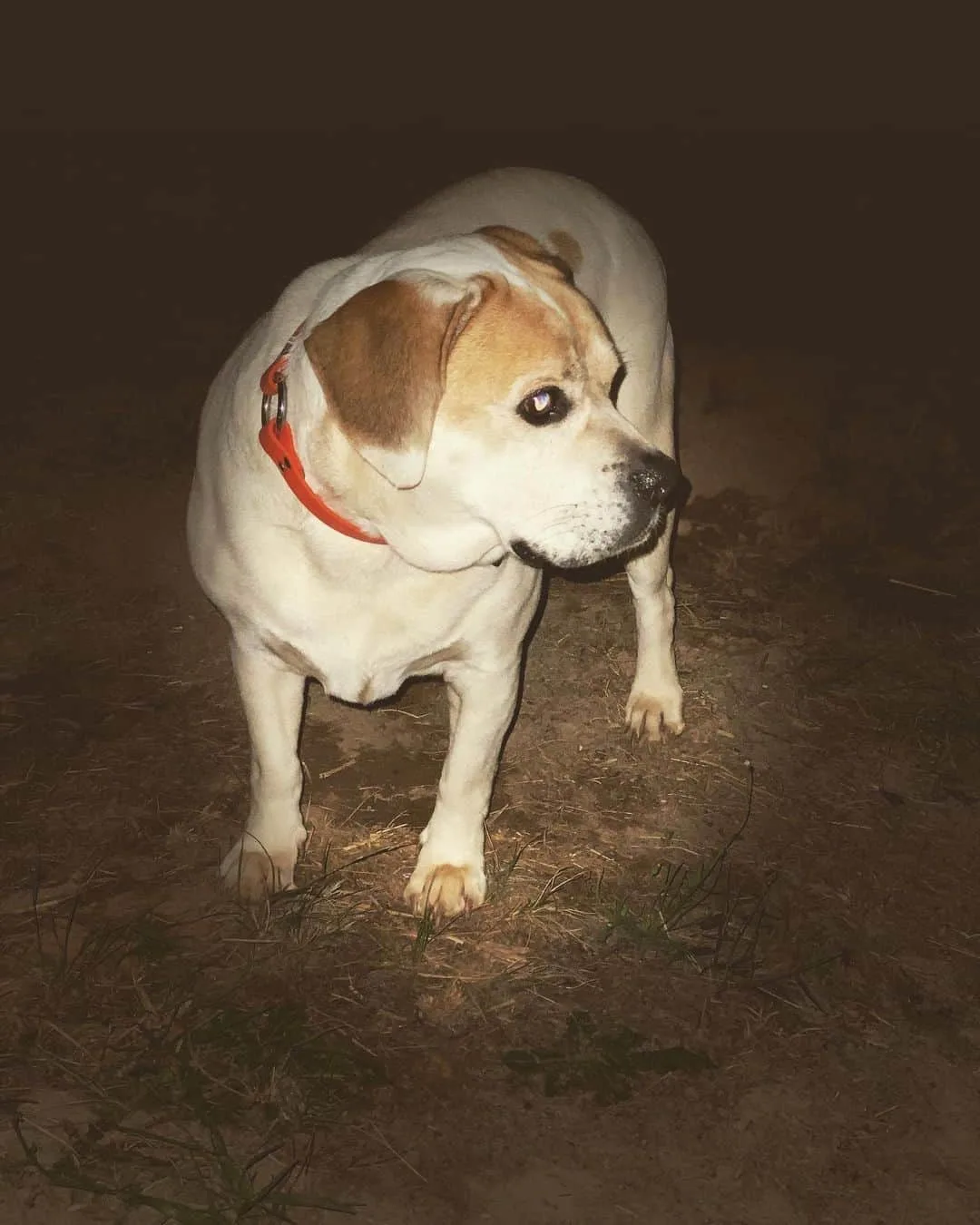 Beagles were bred for hunting, but the Bulldog parent isn't cut out to be a hunting dog. That's why your American Bugle might not be the most hardworking canine of them all. But, Bugles weren't bred to be working dogs. They're supposed to be companions.
And, what wonderful companions these dogs are!
Beagles are one of the friendliest dogs out there. They're very sweet and caring, always ready to cheer you up. That's exactly what you want from the American Beabull puppy. This hybrid has almost no downsides. Well… their only downside is that they're not hypoallergenic, but that's fine if you're not allergic.
Beagles usually fashion the Beagle colors, preferably their black-white-red coat. The grooming of this short coat is quite simple, which gives you plenty of time to play and enjoy the company of your Bugle puppy.
18. Chow Chow X American Bully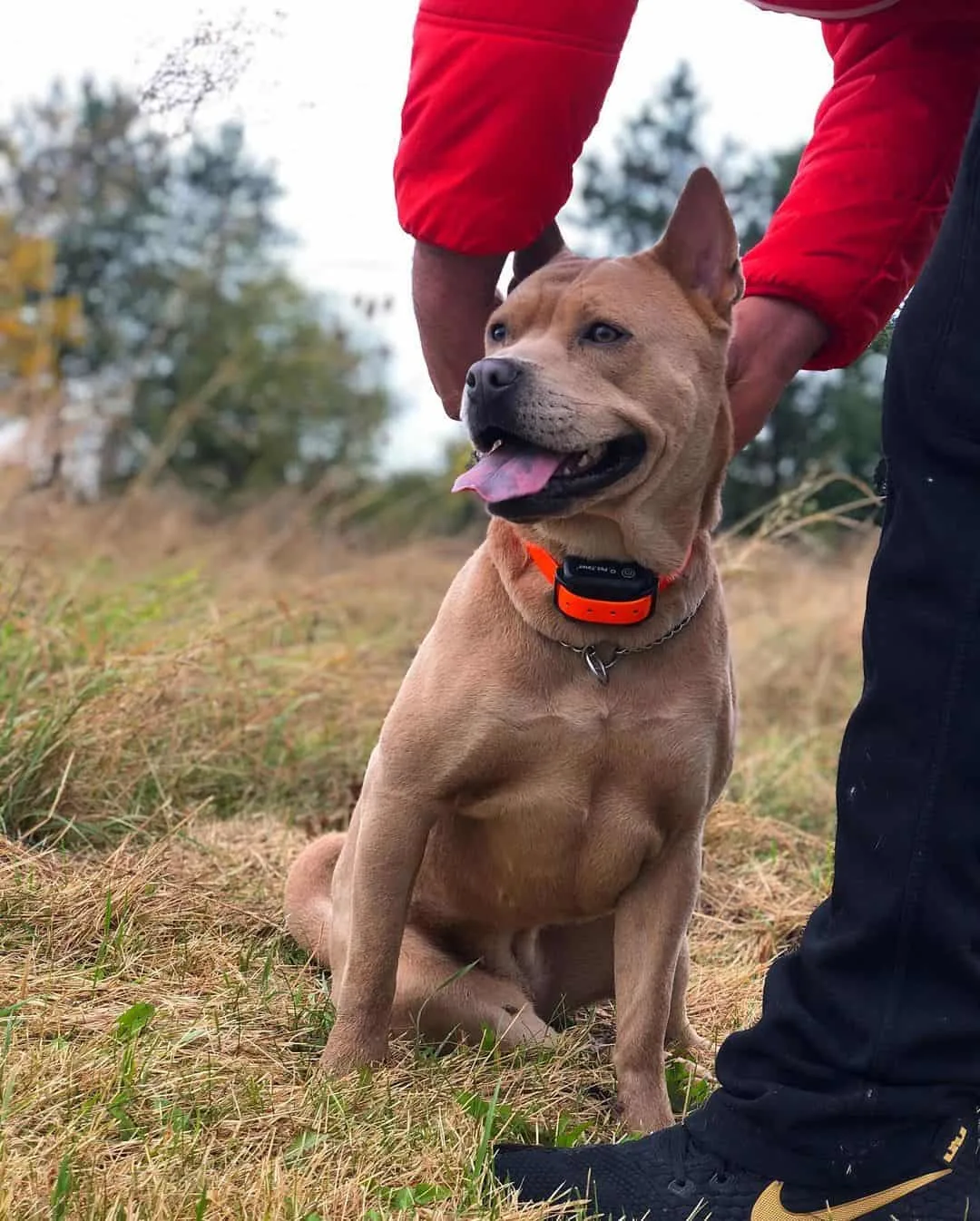 Those super fluffy dogs with a thick coat and a huge mane are Chow Chows – the next partners in crime of our American Bullies. Together, these two dog breeds make the American Bull Chow… a pup you don't see everyday.
The American Bull Chow has the build of a Bully, with strong muscles. But, that muscular build is all covered up with a thick coat inherited from the Chow Chow parent. Yup… your pup will shed as much as a Chow does.
Still, you won't notice the shedding once you meet this lovely pooch. The Bull Chow is a deeply loyal dog, with eyes only for his owner. The good news for owners who don't have much time to exercise them is that Bullchows are pretty lazy, and they don't like strenuous exercises either.
Add proneness to health conditions like hip dysplasia and you'll realize why they don't like working out at all.
19. Great Dane X American Bully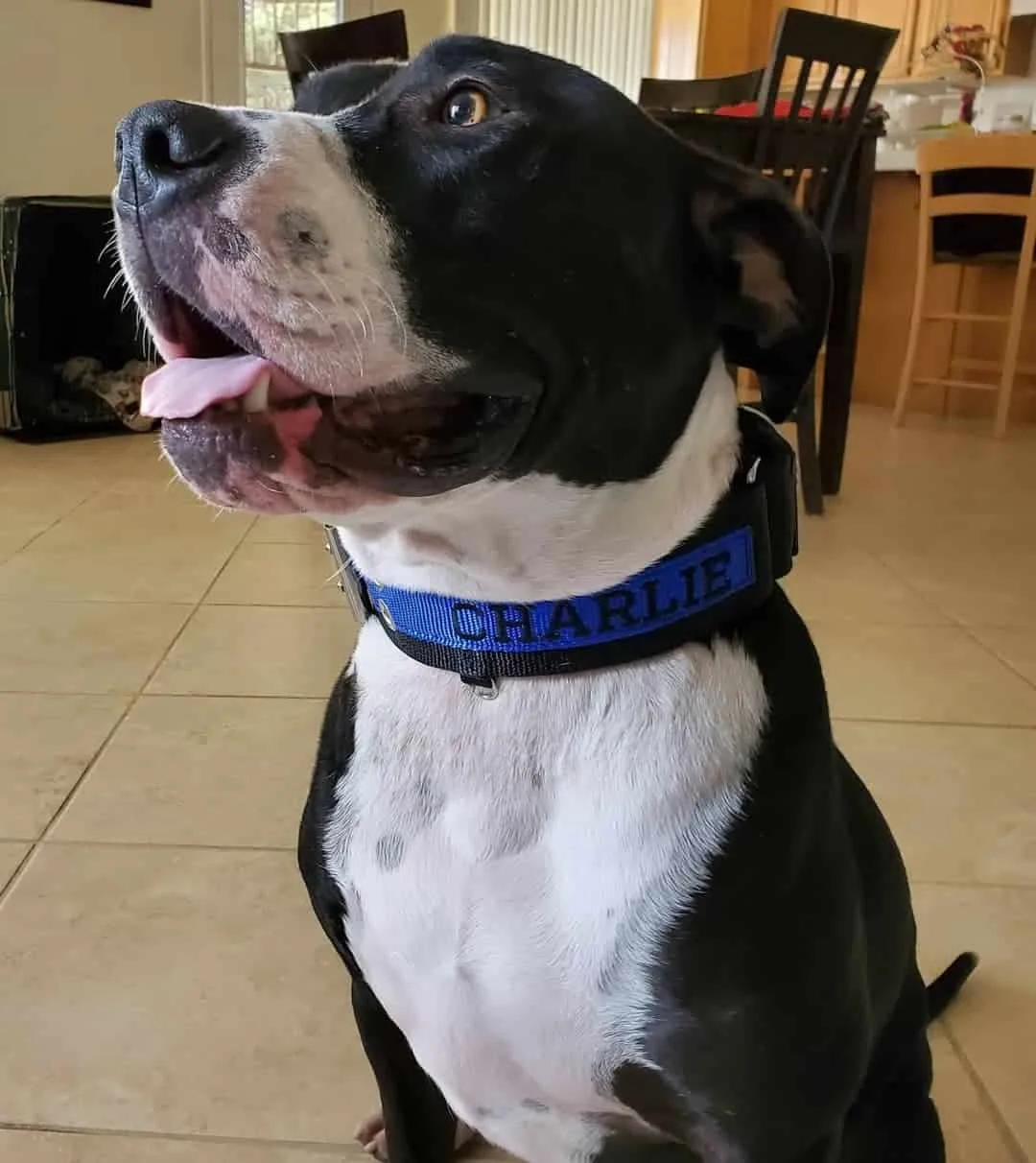 The Great Dane is also a dog breed that is often submitted to ear cropping, just like the Bulldog. This has to be another reason why people decided to cross the Great Dane and the American Bully. The result is a giant puppy with immense strength, an impressive body build, and the sweetest heart of gold.
The Bull Dane is a dog with a calm temperament, which makes it excellent for families with kids. They have a protective nature and guarding instincts.
Bull Dane dogs are not too keen on exercise. They prefer cuddling with their owner at the end of the day. You can find these pups in lots of lovely Great Dane colors.
20. Great Pyrenees X American Bully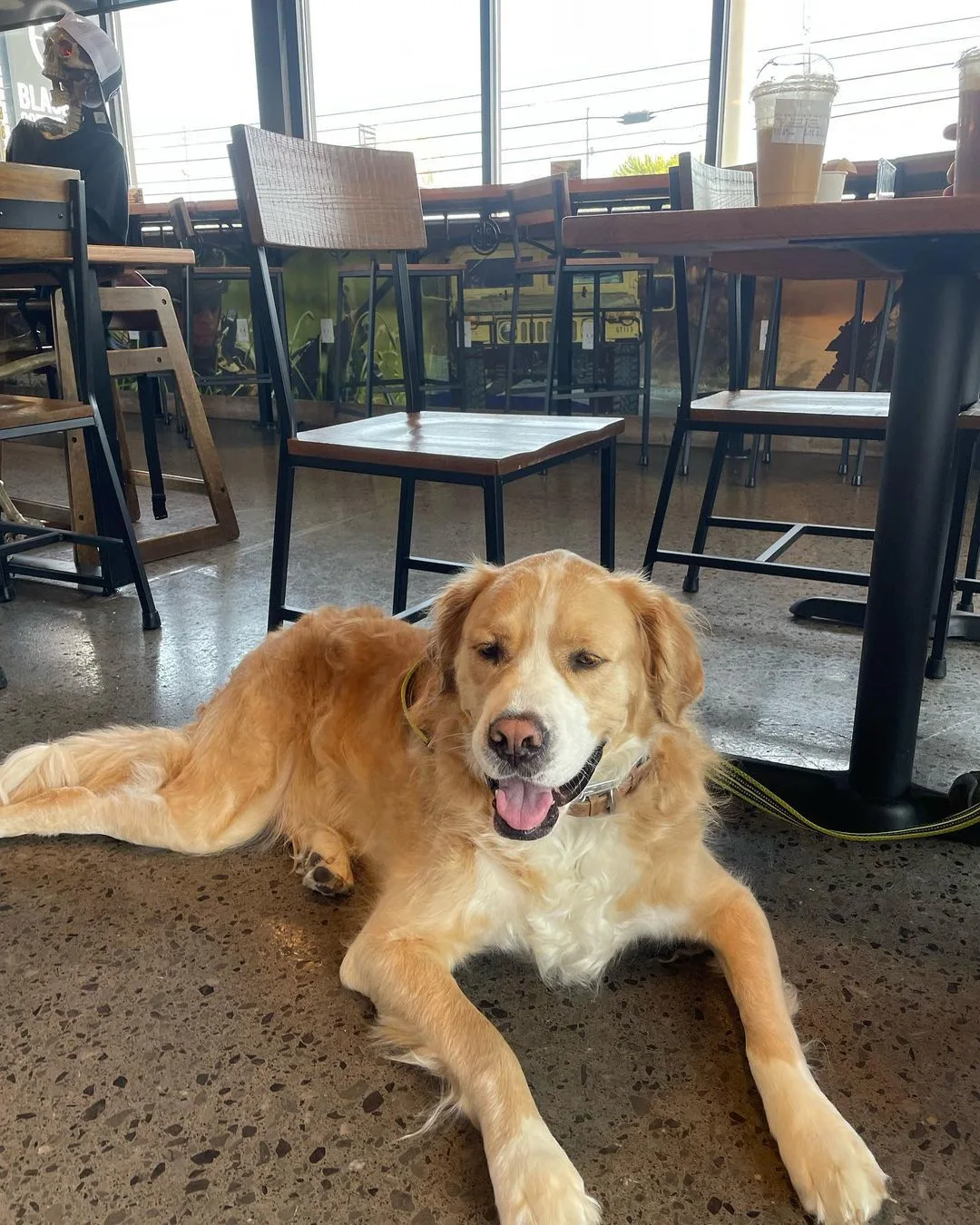 There aren't many good Great Pyrenees breeders in the States, so the chances of finding an American Pyrenees are pretty low. Only a handful of people would be brave enough to mix another gentle giant with the American Bully.
But, if more people knew about how wonderful Great Pyr dogs are, they'd definitely consider their mixes.
The American Pyrenees is a wonderful hybrid. They're docile, and they can't be easily annoyed. Thanks to their big build, the American Pyr is also a great protector, and it has an excellent work ethic.
All in all – these hybrids are pretty versatile, and I guarantee you'll like spending time with them.
21. Catahoula X American Bully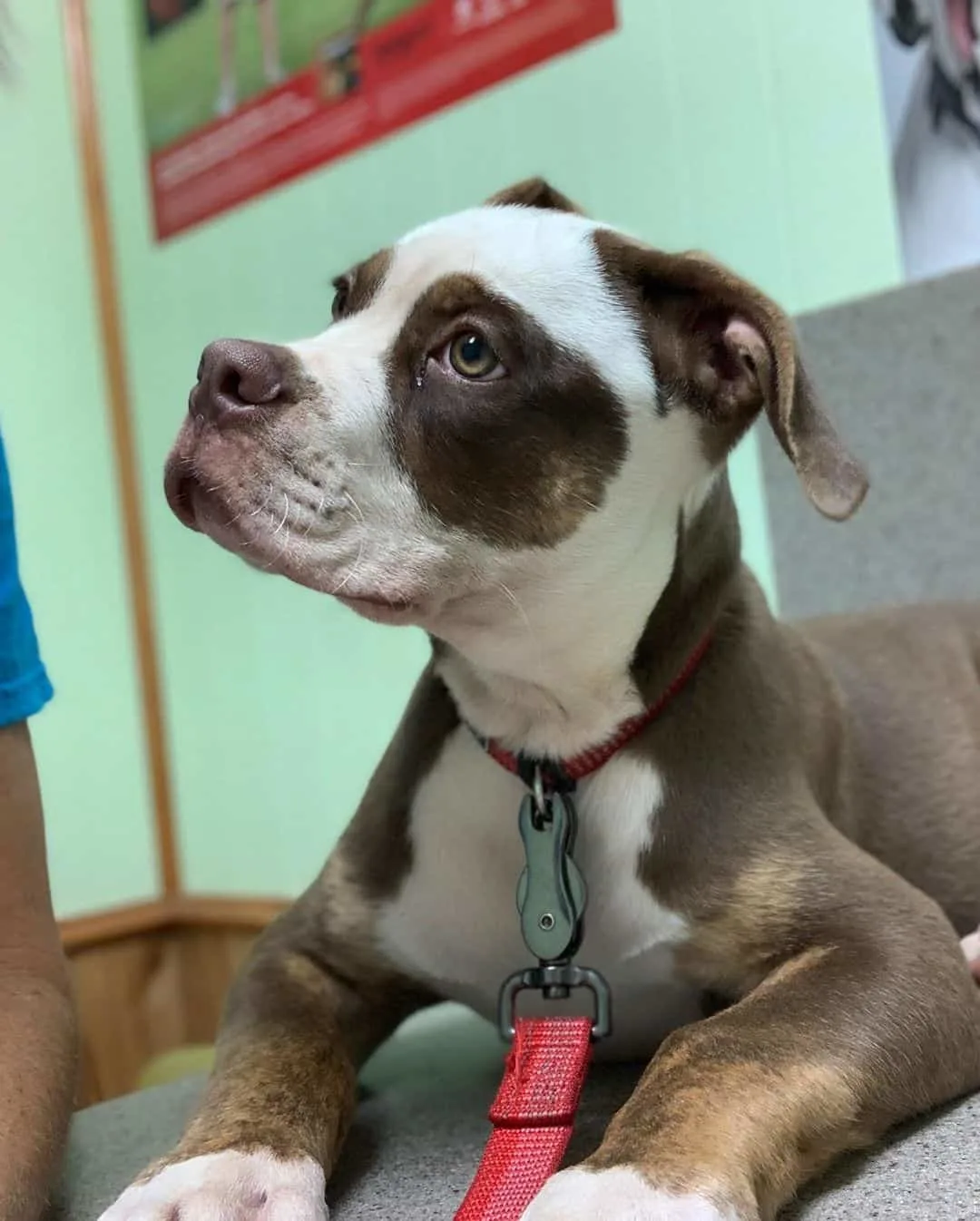 Are you interested in some 100% American dog breeds? Then, you have to check out the Catahoula Bulldog – a crossbreed pup straight from the States.
Also known as the American Bullhoula… this is one large dog with a kind soul and even kinder eyes. The American Bullhoula is a dog that won't do harm to anyone. Unlike some other mixed breed dogs that gamble with aggression, the Bullhoula knows only good.
You might be a bit intimidated by their big size and strong body, but I promise that Bullhoulas aren't dangerous dogs at all. Think of other Catahoula mixes! Hybrids coming from them and other pawrents, like the American Pit Bull Terrier, have more chances of showing signs of misbehavior.
Luckily, the Bullhoula is a pup that could shine bright like a diamond with lots of socialization and training.
22. Blue Heeler X American Bully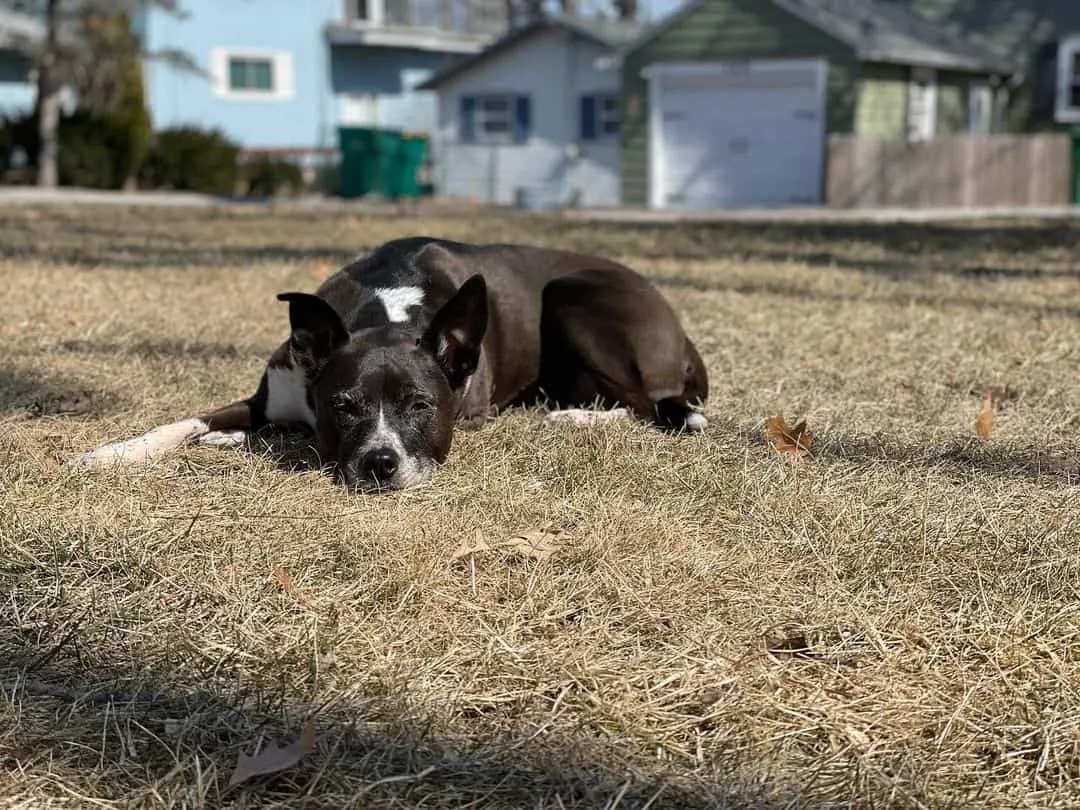 The Bulldog Shepherd combination is always so promising!
Meet the American Heeler – a dog with one of the most spectacular work ethics. The Blue Heeler American Bulldog mix breed pup is a dog that will show you his temperament from the start. They don't take nonsense, and they could even nip you to tell you you're wrong.
But, don't get this confused with aggression as American Heelers are not aggressive. They might be a bit strict compared to some other breeds, but aggression isn't on their schedule.
The American Heeler is a larger dog, usually following the Blue's growth chart. They're fit, agile, and a bit less muscular than American Bullies, but still equally terrific.
23. Bernese Mountain Dog X American Bully
Hmmm… the American Bernese… Isn't this a combination you don't usually see?
I have to admit, Bernese Mountain Dogs are already super rare in the States. If you want to breed them with the American Bully, you should get the mini Bernese to manipulate the size genes and reduce the chance of getting another giant dog.
Sure, gentle giants are pawsome dogs, but they come with so many issues, starting with health problems, a shorter lifespan, etc.
If you manage to find an American Bernese, you should know that they have one of the calmest temperaments of all American Bulldog mixes. These are gentle souls that need lots of understanding and care; otherwise, they'll feel neglected and take it personally.
24. Poodle X American Bully
Oh, finally… a Doodle among all these American Bulldog mixes!
Meet the American Bull Doodle – a Doodle that may or may not be hypoallergenic. We may never know it, but chances are 50:50.
A lot of Doodle dogs are proud of their hypoallergenic features. Who knows… maybe your Bulldoodle won't make you sneeze like crazy either!
The American Bull Doodle is definitely not a low-maintenance pup. They need lots of grooming and brushing on a daily basis. Also, they can be quite stubborn, thanks to strong Poodle genes. I suggest you arm yourself with time and patience because love might not always work with Bulldoodles.
But, all the time spent training and exercising them is worth it once you see their gorgeous coat featuring all kinds of colors inherited from the Poodle's color spectrum.
25. Newfoundland X American Bully
Newfoundbulland. Repeat that three times.
Got it? Good, because this is the pup you'll want to see around.
Of all the gentle giants mentioned today, the Newfoundland probably has the sweetest, friendliest temperament. They will listen to their owner's commands no matter if it's 12 AM or PM. These dogs live to serve, and their work skills are impeccable.
You'll be highly satisfied to have a Newfoundbulland. These are the dogs that get the work done and they do it very well.
Unfortunately, Newfoundbullands usually inherit the Newf's short lifespan. So, either find a breeder who knows exactly how much of a Newf your pup has, or do your best to improve your dog's lifespan.
26. Australian Shepherd X American Bully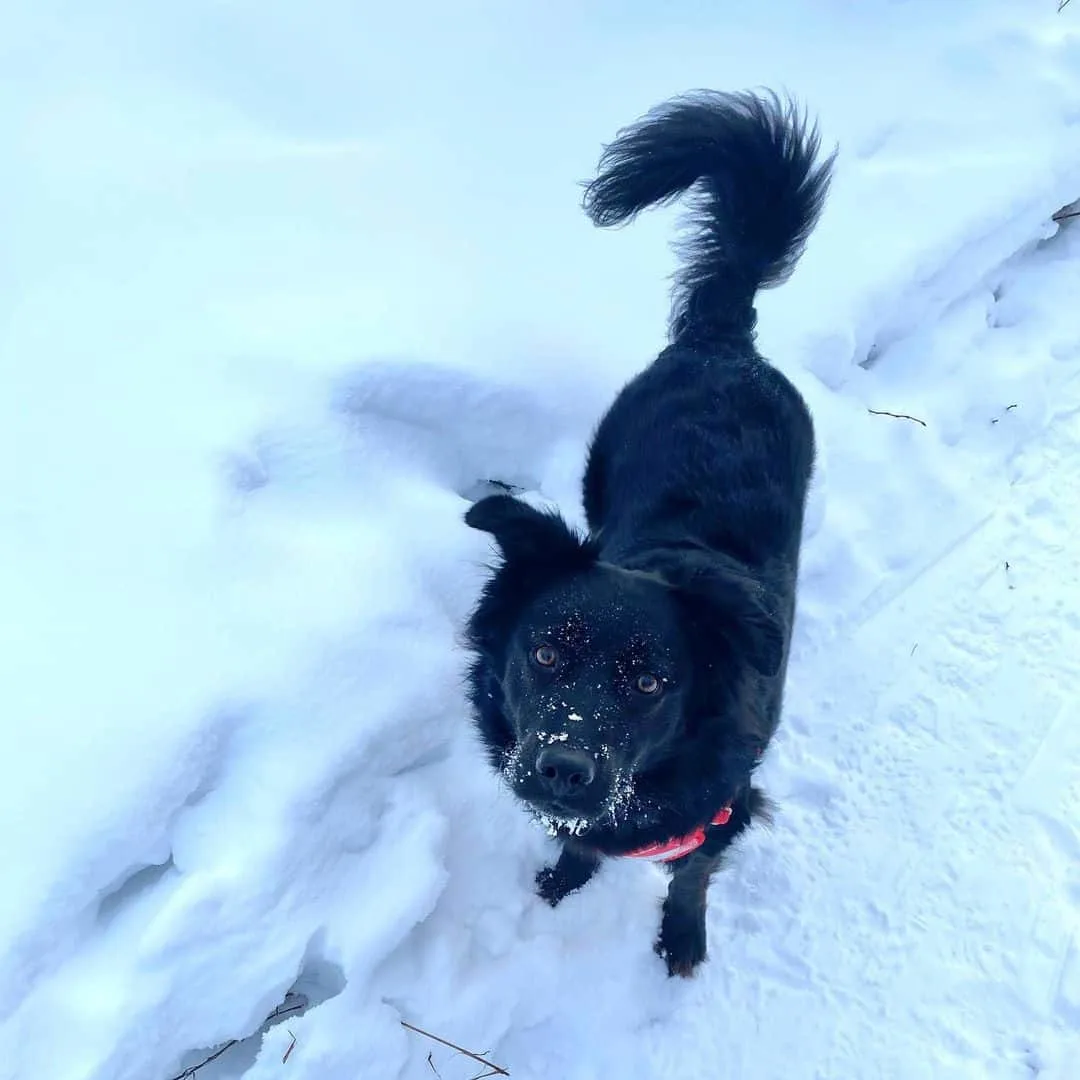 We can't forget about the Bull-Aussie!
This dog's name stands right next to the definition of the word energetic. The Bull-Aussie usually inherits the Aussie's cheerful, yet very ecstatic personality. Some dogs have enough energy to endure the toughest tasks, but Aussies have more than that, and a little bit extra, just in case.
The Bull-Aussie's happy-go-lucky temperament is contagious. You'll enjoy every second spent with this dog. And, your kids will love it, too, because the Bull-Aussie is terrific with the little ones. You can thank the Aussie parents for this because Aussies like kids.
Sadly, the Bull-Aussie is not a dog for small apartments or busy dog owners. They need their freedom and lots of space, so keep that in mind when adopting one.
27. Shih Tzu X American Bully
I didn't think there would be Shih Tzu American Bulldog puppies, but here they are! A whole litter of small, bouncy, fluffy pups!
Before we get into details about their characters, you need to realize that American Bulltzus are really special. These pups look like scruffy Bullies as if someone put an old winter coat on them!
The Shih Tzu's long hair is a gene that gets inherited, and a vast majority of Bull Tzu puppies feature it. They also feature many Shih Tzu colors, which is a lovely surprise.
The Bull Tzu is a dog that will imprint himself onto one owner and defend him till the end of the world. Bull Tzus are super rare. Blessed are those who can enjoy the company of these rockstar pooches. They truly have one of the most special looks of all hybrids here.
28. Golden Retriever X American Bully
America's favorite had to sniff out the path to this list. Of course, we had to include the Golden Retriever Bully mix (or the Golden Bull Retriever!) Haven't you seen these doggos? They're spectacular!
The American Bull Retriever is a family dog with a build that will not leave you indifferent. They're big and strong – exactly what great guard dogs should be. The Golden Bull Retriever can come from either the American or the English Golden Retriever, but the differences are minimal.
The Golden Bull Retriever is a dog that will impress you with its friendliness and loyalty.
29. Irish Wolfhound X American Bully
Giant dogs have a short lifespan. That's simply a fact. Another fact is that the Irish Wolfhound has a significantly short lifespan, too. So, what would the Irish Wolfbully be like? Would they live just a couple of years or…?
Luckily, the Irish Wolfbully has Bully genes, too, so they shouldn't have a lifespan that's destined to be too short.
Unfortunately, they're prone to numerous health issues, especially the ones linked to mobility, like dysplasia and patellar luxation, because the Wolfhound parent is a giant that usually gets these conditions.
30. Border Collie X American Bully
Border Collies are considered to be the most intelligent breed in the world. Naturally, the Collie Bully will be a smart pooch, too! You should have zero issues with training a Collie Bully because these dogs are such good listeners.
What you may have issues with is the grooming part. Collies shed like crazy, and Bullies are right behind them. Their love puppy will need daily brushing, and you'll need a robot vacuum to zoom around the house because their hair will be everywhere!
31. St. Bernard X American Bully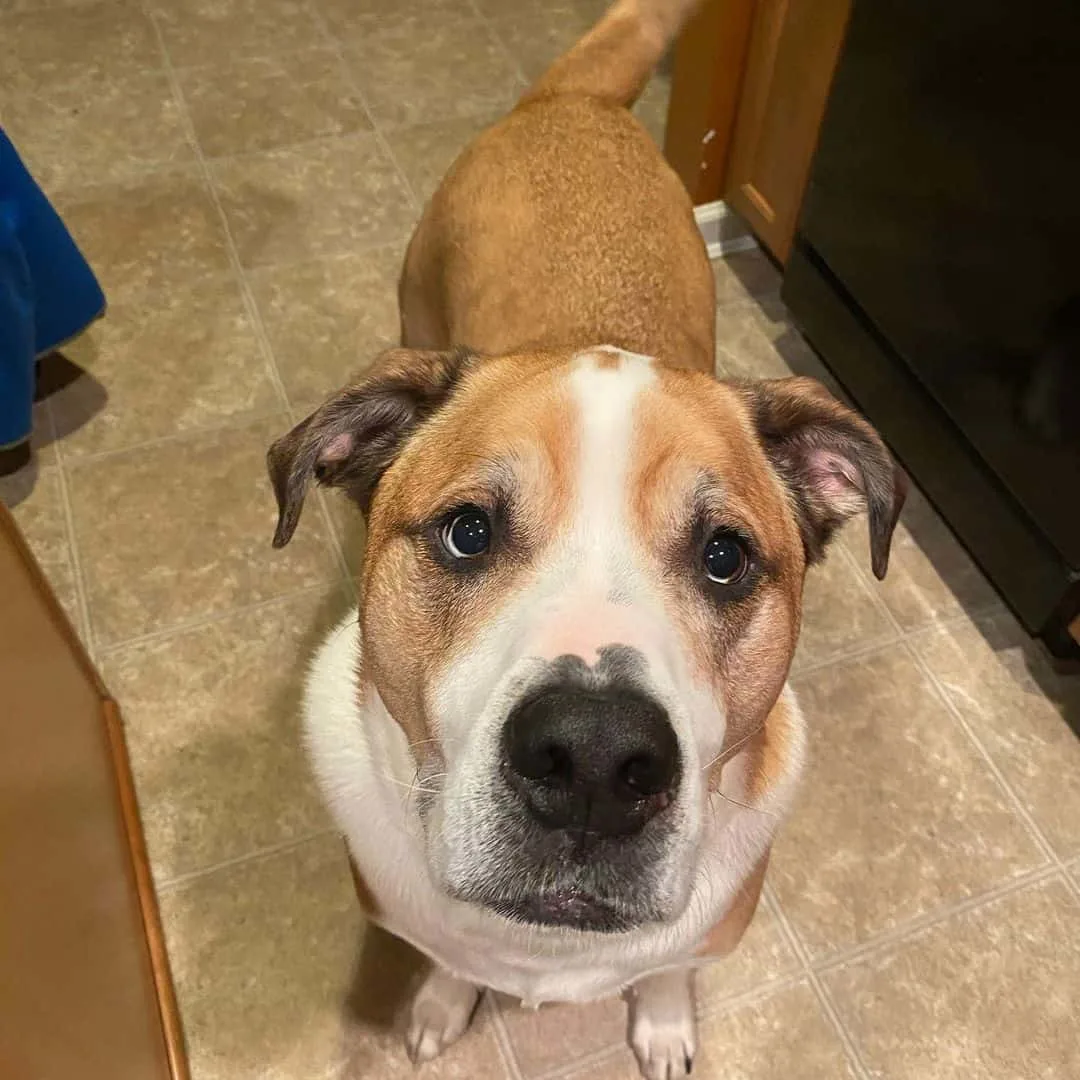 The popularity of the Beethoven movies didn't really affect the popularity of the St. Bernard dog breed. Sure, the St. Bernard got a bit more popular, but that didn't give us many good St. Bernard breeders.
That's why you won't find Bernard Bully puppies that easily. These dogs are big, have a big heart, and think big. A Bernard Bully is the sweetest giant that will jump in front of a bullet for you. The only problem here might be their size, but if you breed the Bully with a mini St. Bernard, that won't be an issue.
32. Cane Corso X American Bully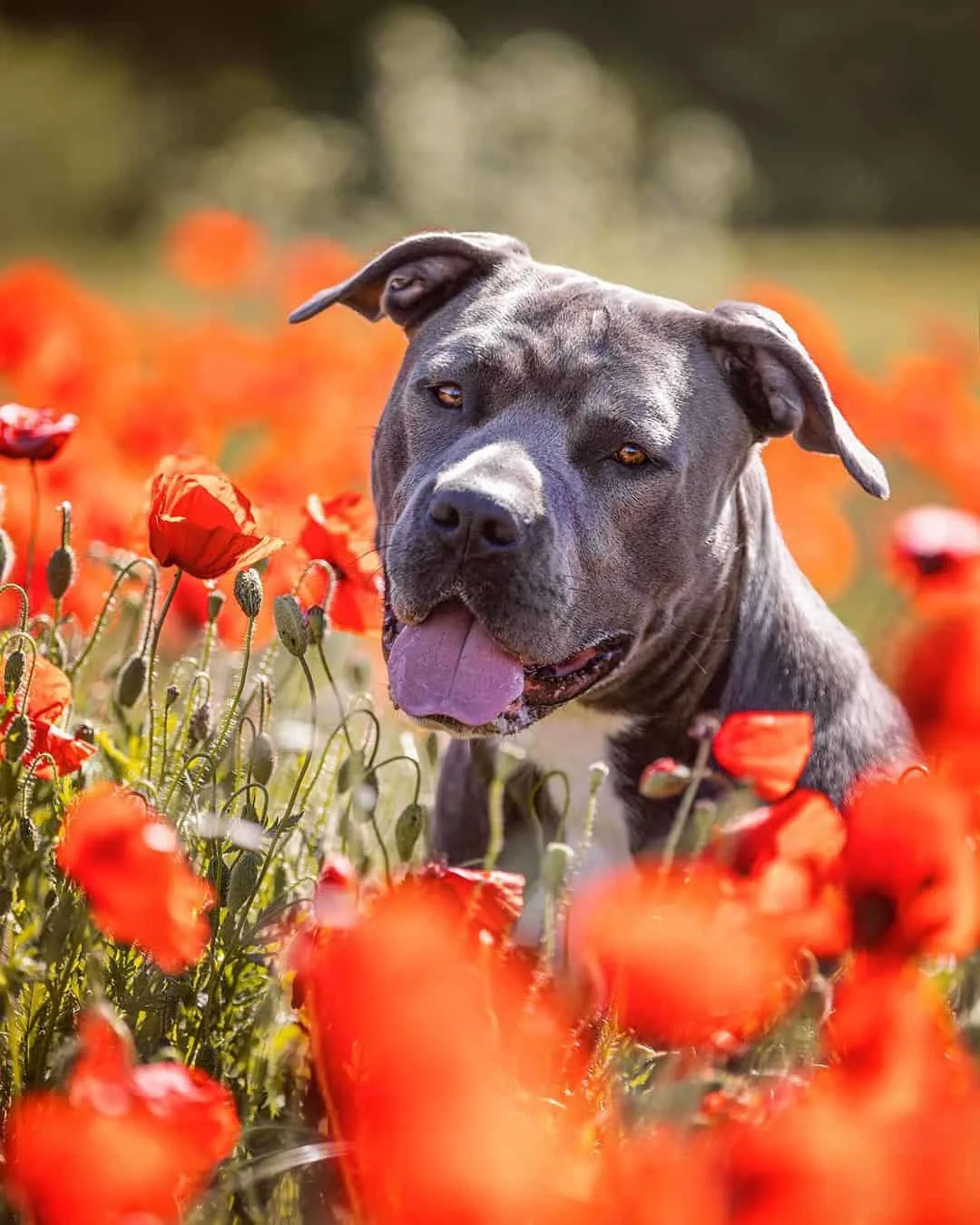 The Cane Corso Bulldog mix is not a pup for everyone. Even its name makes me feel a bit intimidated.
Cane Corsos are considered dangerous dogs if they end up in the wrong hands. You must be extra careful around them, and train them the right way. Some even claim that Corsos are aggressive. What's certain is that Corso dogs, as well as Corso mixes, need to be socialized from day one.
If you combine a Corso with a dog like the American Bully, you will have a potential problem that may occur. But, if you devote yourself to Corso Bully training, and let them know who's in charge, you'll end up with a fiercely loyal pup.
33. Jack Russell X American Bully
Of all the Jack Russell mixes, this is probably one of the biggest ones. Meet the American Bull-Jack – a bigger version of the eccentric Jack Russell, with lots of visible Bully traits. We have the Jack's muzzle combined with the Bully's head, as well as the Bully's body with the Jack's coat colors.
The differences are well-blended and create one good-looking dog.
But, what are they like on the inside?
The Bull-Jack definitely possesses contagious energy, which makes it bounce off the walls. Thanks to the Bully's dominance and protectiveness, Bull-Jacks can finally fulfill the Russell's lifelong dream of being a protector that can face any intruder.
34. Dalmatian X American Bully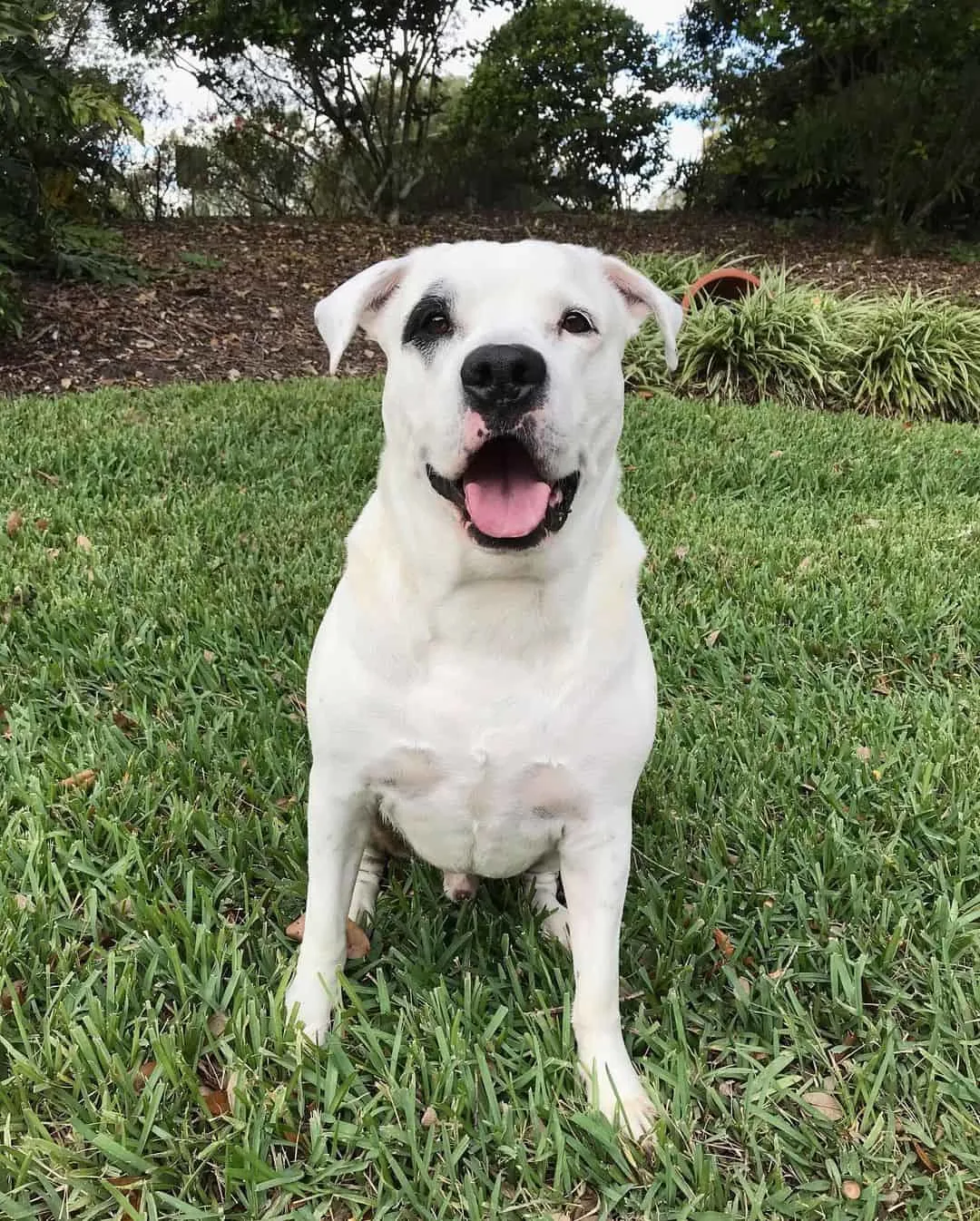 Spots are present, but the appearance of a Bulldog is more dominant.
Meet the Bullmatian – a fit dog with stunningly-good looks inherited from the Dalmatian parent. As I said in the beginning, spots are present, but they're smaller and less dominant. These dogs can fashion any of the Dalmatian coat colors (including spots), but they prefer the coat colors from the Bully parent.
Still, this doesn't make them any less beautiful.
Bullmatians are active dogs, always looking for attention. Don't even think about getting them if you have no time for the doggy park.
35. English Springer Spaniel X American Bully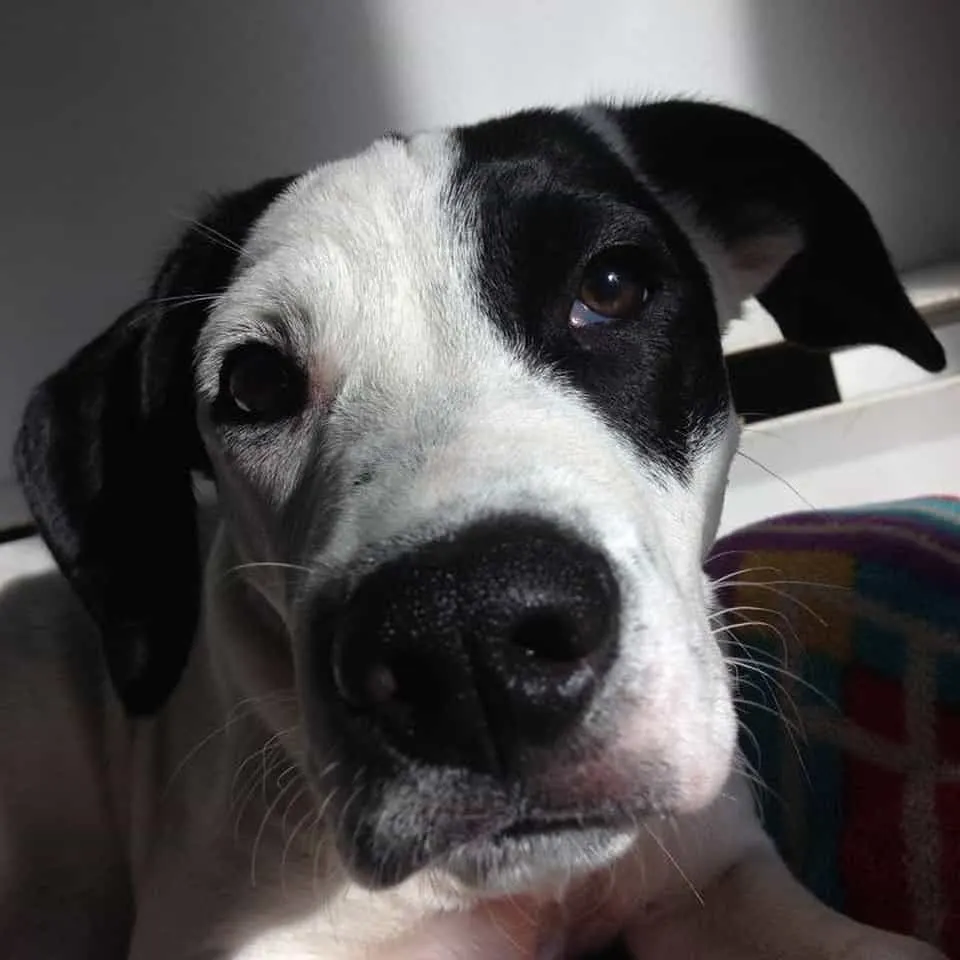 English Springer Spaniels are athletic dogs… American Bullies are not. We already have a contrast here, but that doesn't stop us from getting the Springer Bully. Think of these dogs as the improved version of the American Bully.
They're active, always in shape, and ready for some action. Springer Bullies are a lovely combination that results in an athletic body, no brachycephalic face, and a sleek coat.
Since we have so many good English Springer Spaniel breeders in the States, I'm sure you'll easily find a Springer Bully puppy, too!
36. Whippet X American Bully
If your pooch follows the Whippet's growth chart, he will be tall and skinny… nowhere near the average American Bully.
Bully Whippets are one of the most unusual combinations today, and they are also a hybrid that carries many potential issues.
Have you heard of Bully Whippet syndrome? This is a condition which makes your Whippet appear all buffed up and packed with muscles. They even look like they've got a double set of muscles.
Well, that's exactly how average Bully Whippets look. They feature the Whippet's build, head shape, and the Whippet's coat colors, but their muscles come from the Bully side of the family.
They're a bit awkward, and not so desirable with dog owners; hence, their extremely low availability.
37. Basset Hound X American Bully
A lot of people get confused when they compare a Basset vs a Beagle, but there is a fine difference between the two. At least you'll be able to tell the difference between a Bugle and a Bully Basset. The latter is a big dog, with a sturdy build and a dominant posture.
Bully Bassets definitely combine the best of both worlds, and that's why I decided to finish today's list with them. Bully Bassets have the height and the weight of a Bully, along with its sleek coat type and somewhat wrinkly skin.
Usually, these dogs feature Basset coat colors, preferably the red and white combo. What's so cool about Bully Bassets is that they don't have the smushy, brachycephalic face, and that relieves them of many breathing issues.
To Sum Up…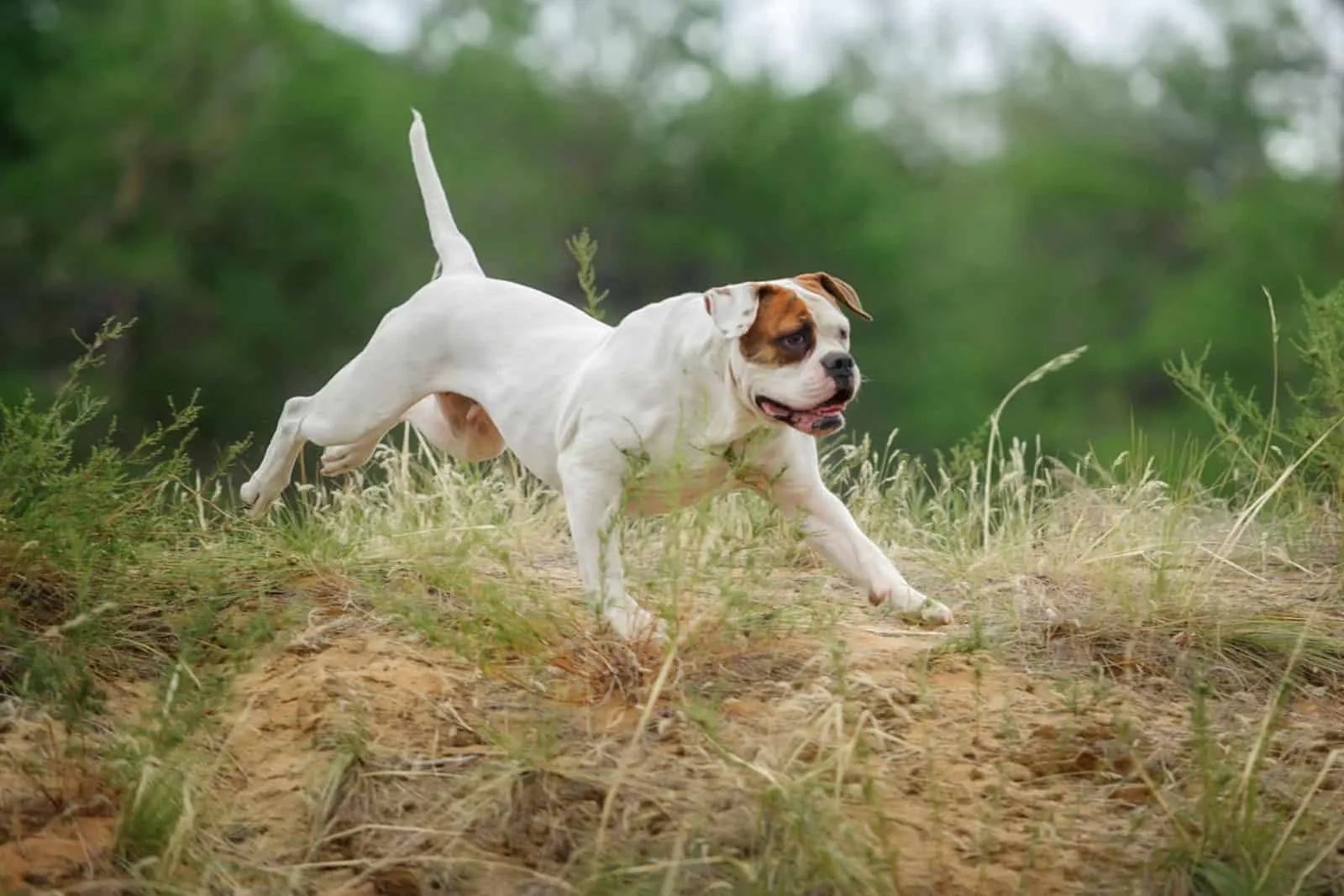 Tell us which of the listed American Bulldog mixes is your favorite one?
We have smaller and larger Bully mixes, and then we have the gentle giants. The size, coat type, and coat color varies, but there's one thing that all these dogs have in common. Seems like extreme friendliness is a trait that comes to the surface with all Bully mixes.
If you decide to get one of the American Bulldog mixes, you should know that almost every one of them is an active dog with lots of energy. They're not so great for newbie owners as these dogs require a firm hand to guide them.
Get an American Bully mix if you're sure you can take care of them and handle their dominant personalities.
Read Next: American Bulldog Growth Chart: Everything You Should Know