Hi there! I see you're looking for an English Springer Spaniel puppy. Let me introduce you to some of the greatest English Springer Spaniel breeders in the States.
The people you're about to meet are all ethical, reliable breeders with plenty of years of experience behind them. Some are even one of the oldest kennels in the States!
I know you want only the good stuff, so I brought you these 8 spectacular ESS lovers and breeders. The only issue is which lovely Springer puppy to choose.
English Springer Spaniel Puppies For Sale in States
English Springer Spaniels are pretty similar to English Cocker Spaniels, so beware of where you buy your puppy. Some unethical breeders might play you and sell you a totally different dog breed. To avoid such confusion, I suggest you take a look at the list of the 8 best English Springer Spaniel breeders in the States.
In case Canada's closer to you, PupVine's also got a list of best ESS breeders in Ontario.
1. Meadowland Springers, SD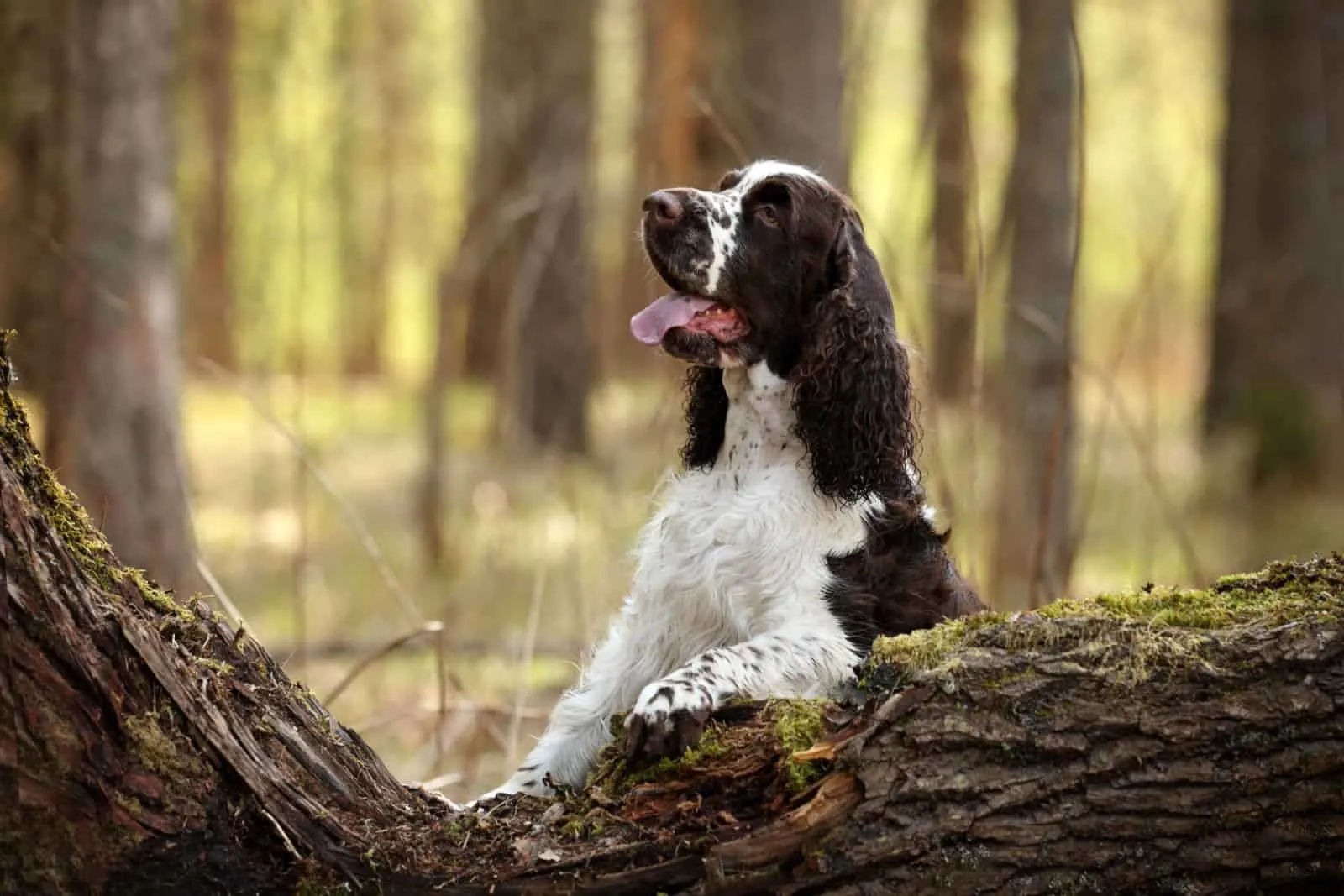 South Dakota's finest English Spaniel Springers come from Meadowland Springers. This is a great example of a passion-turn business. I value such breeders the most for two reasons.
The first one is that they still have the passion that's pushing them forward. And the second one is because they had the courage to turn something they love into something meaningful.
Turning a breeding passion into a business can spread the word, and a lot more people who are seeking high-quality puppies can get the chance to adopt one.
Meadowland Springers started as something small, but their potential and the quality these dogs possess are beyond big. These dogs are descendants of AKC champions, bred from European bloodlines, and raised with utmost care.
The end result of this highly devoted breeding process is puppies of superb quality. If you're wondering where to find English Springer Spaniel puppies in Dakota's area, you should go to see these pups.
For fifteen years this breeder's been into breeding and raising English Springer Spaniels that suit any American Kennel Club requirement for dog shows.
However, you can also come in and pick a pet-quality pup. They're great as family members too!
Breeder's details
Website: Meadowland Springers
Location: Baltic, South Dakota
Phone: 605-261-1112
Email: [email protected]
Social media: Facebook
2. Merit Meadow Springers, OR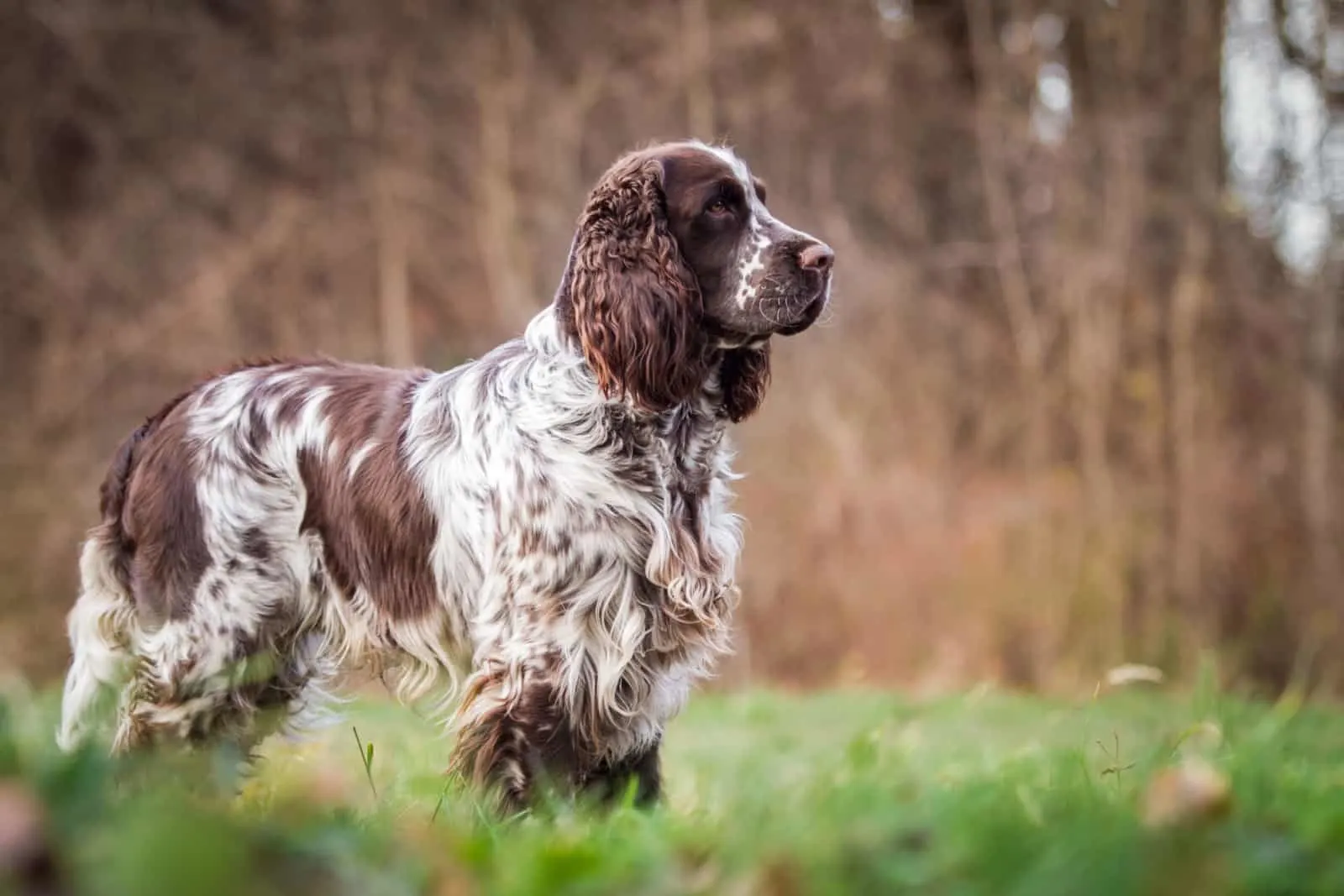 Spreading across 8 acres of land. Merit Meadow Springers is a place where dogs and humans too can get reunited with nature.
Home to some of the finest AKC-registered puppies in this part of the States, Merit Meadow Springers offers you future pets and family members. Adopting an English Springer Spaniel is a terrific choice for active families and people who love being out and about.
If you're the prototype of the ideal English Springer Spaniel owner, then pay attention to what I have for you. These Springers will amaze you, and here's why.
Merit Meadow Springers are super socialized with kids, adults, and other animals. These dogs are the life of the party anywhere they go.
What surely interests you about these Springers is the price. Merit Meadow Springers will cost you $1,600. They're sold on a spay/neuter contract and officially registered with the AKC via limited registration.
Breeder's details
Website: Merit Meadow Springers
Location: Salem, Oregon
Phone: 503-779-5707
Email: [email protected]
Social media: Facebook and Instagram
3. Daybreak Kennel, IL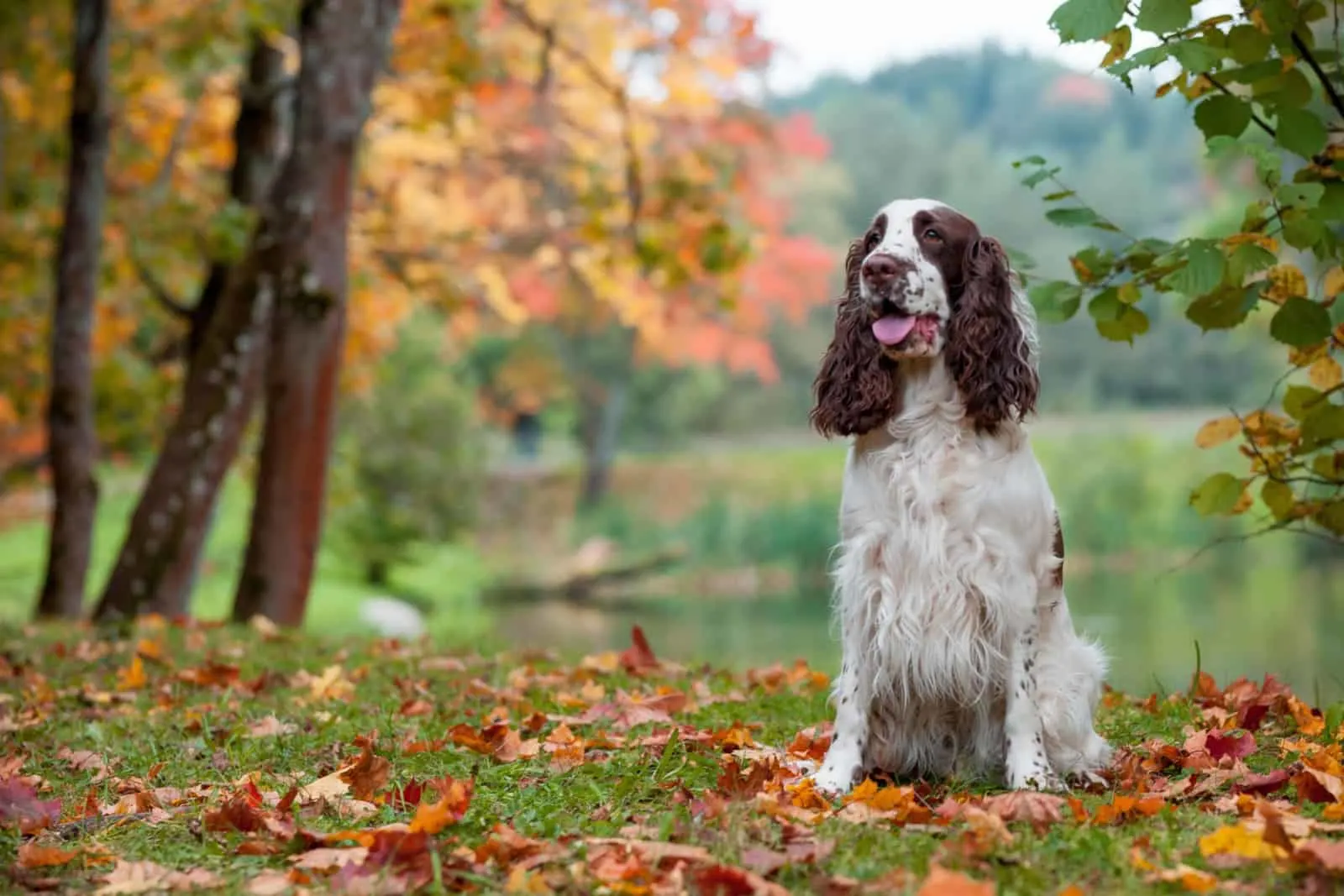 Before Daybreak Kennel, it was Telltale Kennel, established back in 1966. The name may have changed, but it's all in the family. This is still a place that can proudly be found among the oldest ESS kennels in the States.
Today, the Telltale team has grown into something that could easily be called a brand. Pups from these kennels are easily distinguished from the others. You can see Daybreak or Telltale pups are superior. Why wouldn't they be? After all, they've got so many years of experience behind them.
But this isn't the only thing that makes Daybreak Kennel dogs worth your adoption. These dogs are enjoying their lives in Milan, Illinois, playing freely on a 5-acre farm. When they're not enjoying the green grass, pups are living life in their state-of-the-art dog kennels, facilities worthy of your admiration.
Daybreak Springers are excellent specimens of working springer dogs. They're not just loyal companions. These canines do tremendously well in field trials. Just give them a course, and they'll conquer it!
Besides raising wonderful Springer pups, Daybreak Kennel is also focused on show handling and preparation and also offers a boarding program. These ESS lovers are really crazy about their doggy friends.
Breeder's details
Website: Daybreak Kennel
Location: Milan, Illinois
Phone: 309-236-5942
4. A.D. Acres Springers, TX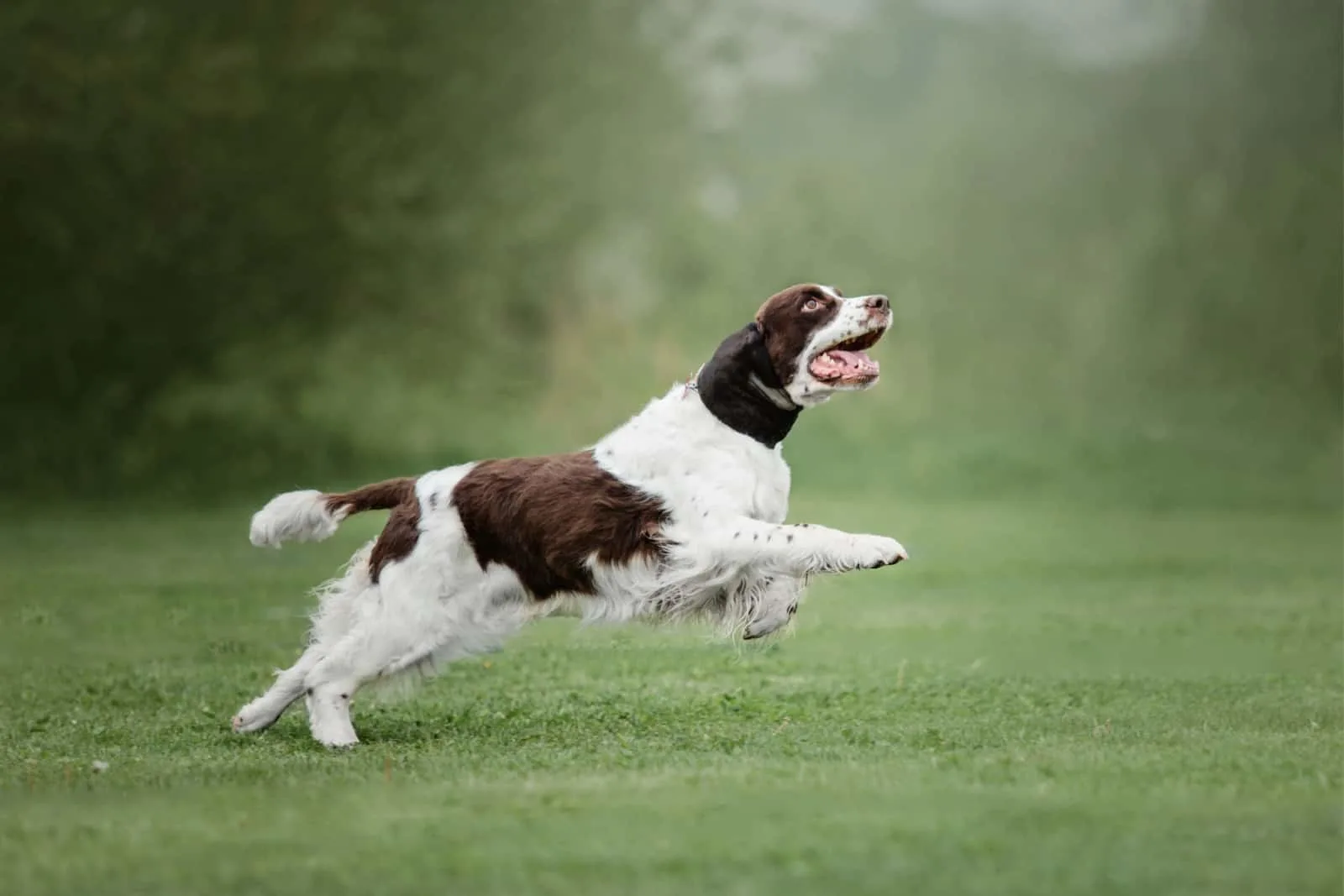 Based in South Texas, A.D. Acres Springers is that reliable breeder from the Lone Star State you should trust. For three generations and 25 years, English Springer Spaniels have served this family of dog lovers. And let me tell you something: the entire family is crazy about Springers!
It's not only the nice size and endless energy levels that make A.D. Acres Springers worth having around. It's their sweet temperament and overall great health condition too! Thanks to early socialization conducted by all family members, A.D. Acres Springers are true social butterflies.
A rich breeding stock of six sires and dams is guilty as charged for producing stunning ESS puppies. These little pooches can't wait to go to their new families and start their lives together. English Springer Spaniel dogs are always super sweet, but A.D. Acres pups are a bit sweeter.
These Springers are well taken care of and come with a lovely 1-year health guarantee. This ensures your new pup won't suffer from any genetic conditions such as parvo. We all know how fast parvo can kill your dog.
I recommend you contact the breeder to be put on their waiting list. It's the only way you can get an ESS from here. The purchase price varies and ranges between $1,800 to $2,000, depending on the puppy himself.
Breeder's details
Website: A.D. Acres Springers
Location: New Braunfels, Texas
Phone: 210-381-4957
Email: [email protected]
Social media: Facebook
5. Cerise English Springer Spaniels, CT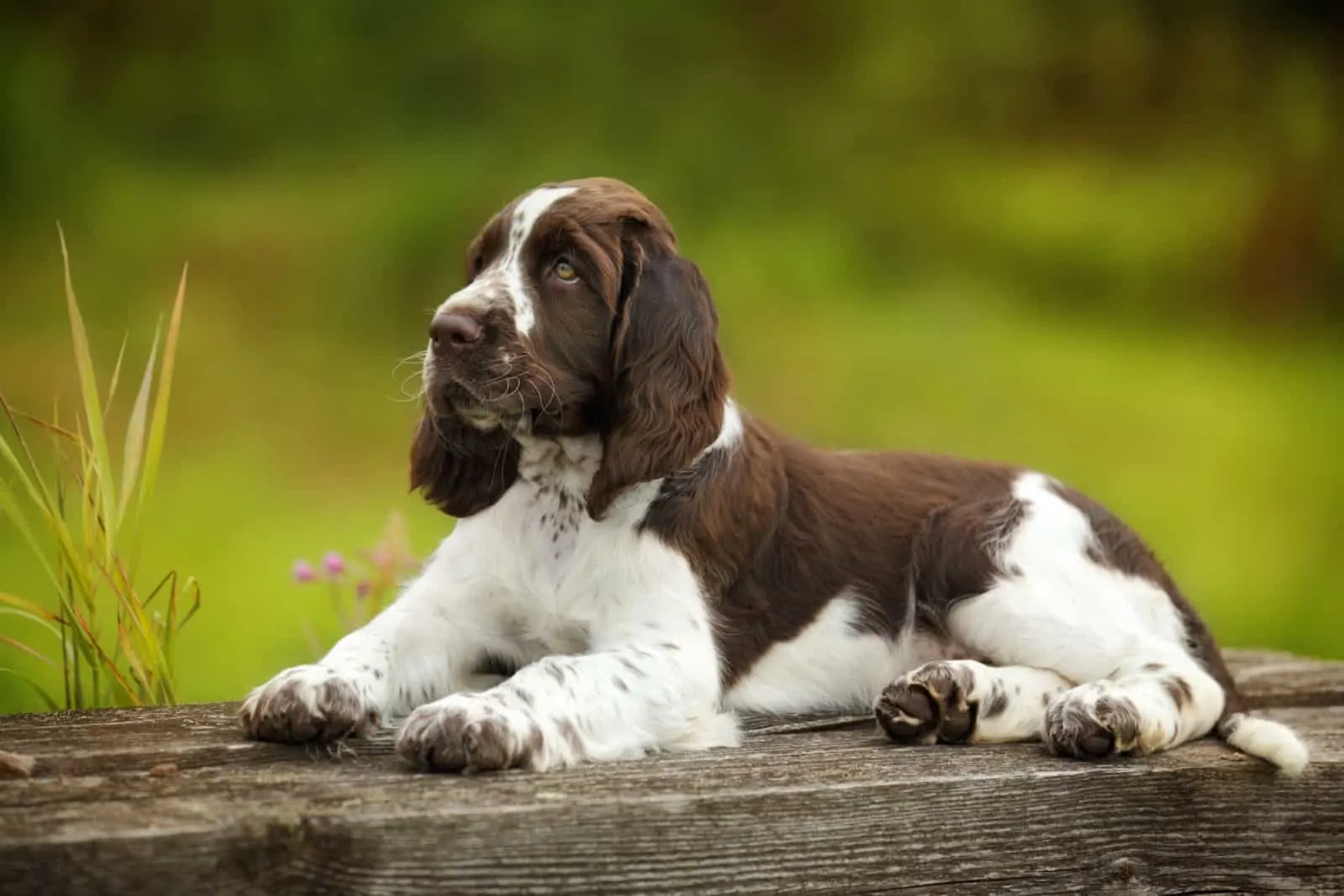 Established back in 1997, Cerise English Springer Spaniels came as the light at the end of the tunnel. When Dotti's husband passed away, he left her with a spectacular ESS named Cleo. It was Cleo that started Cerise Springers and is the matriarch of the line.
What I truly admire about Cerise Springers, precisely Dotti, is the fact she managed to grow something out of her sorrow. She took her husband's going away act as a present she would cherish forever. It felt like a sign she'll never be alone, not when she had English Springer Spaniels around her.
Dotti's Springers are some incredibly sweet dogs. They have temperaments other breeds can only dream about, and the appearance of the ideal AKC English Springer Spaniel. Dotti gave in a lot of effort and knowledge to make her Springers some of the best ones on the East Coast.
She was their groomer, trainer, and breeder. But, most importantly, she was their mommy that showered them with love!
Cerise English Springer Spaniels are champion dogs living a better life than some humans!
If you want supreme quality, you know whom to call. Dotti is waiting for your call.
Breeder's details
Website: Cerise English Springer Spaniels
Location: Sherman, Connecticut
Phone: 860-354-0249
6. Gentry Springer Spaniels, IL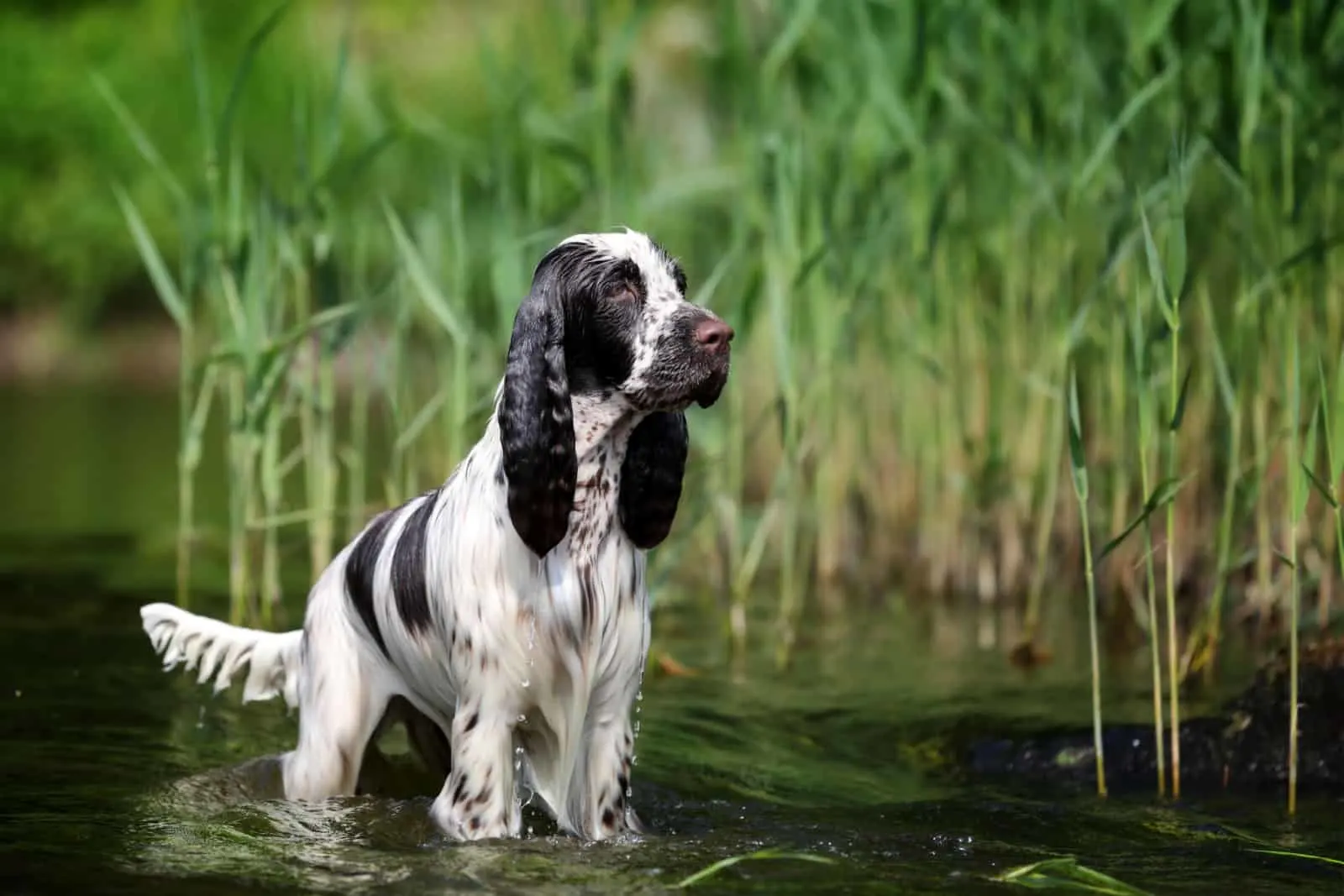 English Springer Spaniels are dogs with a long life expectancy of up to 14 years. Trust me, you will wish to spend even more years with your Gentry Springer pooch.
Meet another Illinois-based breeder that really knows what she's doing. When you introduce a child of an early age to a breed like the ESS, you can only get a future little breeder. That's exactly what happened to LeeAnn. It started as a small hobby, but breeding ESS dogs soon became an obsession.
LeeAnn is a woman of experience. Besides the actual breeding process, she also focuses on grooming the pups and making the most of their trainability skills. This breeder is pretty versatile, and so are her pups.
Gentry Springers only come once or twice a year. LeeAnn doesn't overbreed her stock. She makes sure every dog's needs are satisfied before she engages in another litter.
Besides being an AKC Breeder of Merit, LeeAnn also belongs to some official breed clubs like the English Springer Spaniel Field Trial Association and Great Lakes Eng. Springer Spaniel Breeders Association. Participating in the mentioned Spaniel club's activities brought even more experience to LeeAnn and her pups.
Responsible breeding is everything LeeAnn does. Make sure you contact her and see if there are any pups available from you. I guarantee you won't find sweeter Springer anywhere from there to California!
Breeder's details
Website: Gentry Springer Spaniels
Location: Downers Grove, Illinois
Phone: 630-964-7172
Email: [email protected]
7. Downs Lake Kennels, WA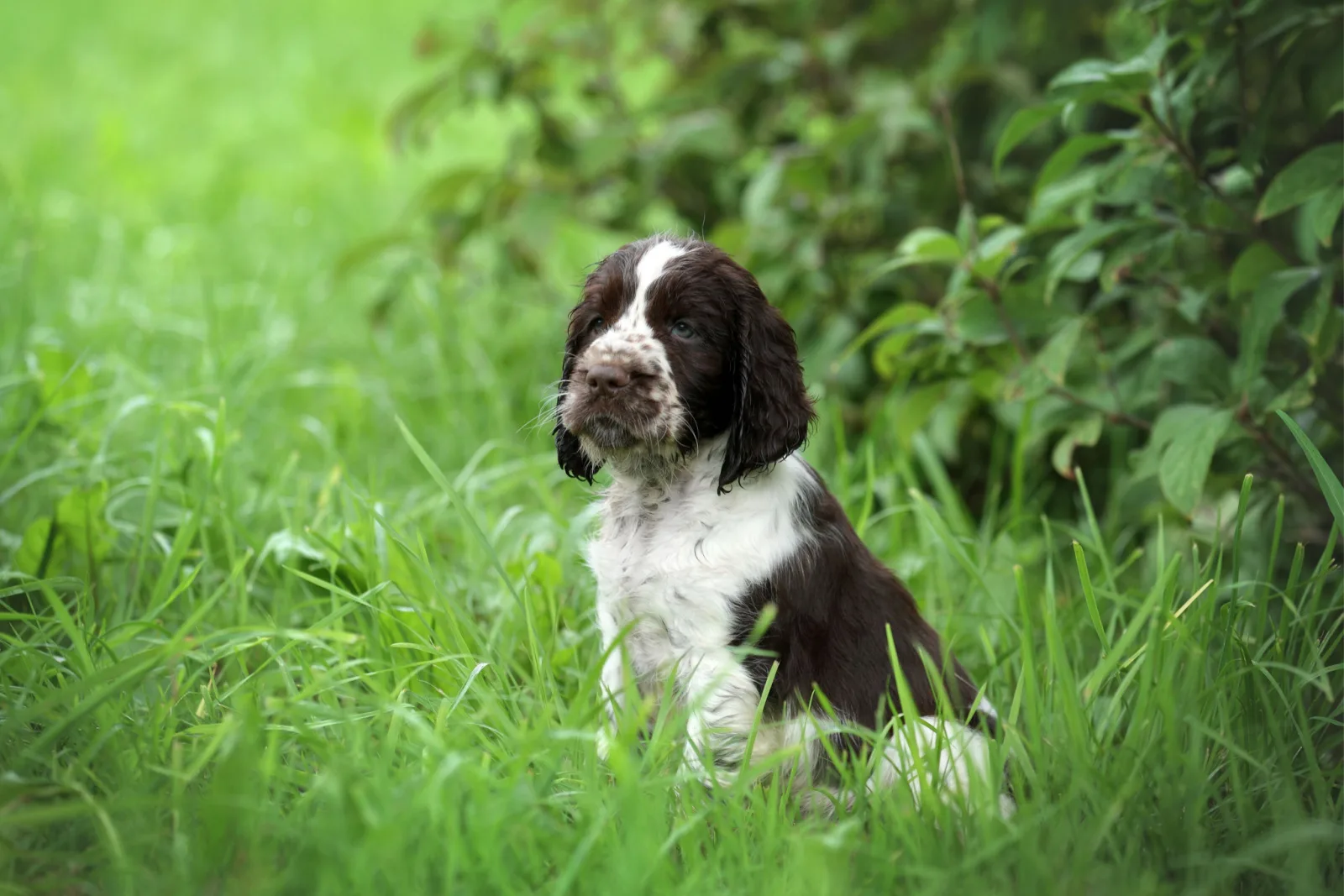 Meet one of the finest AKC Breeders of Merit from the State of Washington.
Downs Lake Kennels are hidden away in Spokane, where dogs can really enjoy themselves, running freely and just being… dogs!
This kennel is proud of its pups that possess extra fine temperaments and above-average intelligence. English Springer Spaniels are terrific family pets, and there's no way you'll find better ESS pups in the entirety of Washington for that purpose.
Downs Lake Kennels is very strict about the adoption of their puppies. You must follow a strict routine that ensures only the best puppies are put up for adoption.
This breeder sells all their puppies for a fixed price of $2,500, no matter the gender or the color. But what's included in the price? The price stands for puppies of 8 weeks, vaccinated and dewormed on time. All pups will be health tested and will have a health guarantee for one year to prove it.
What's so sweet is that Downs Lake puppies come with a little bit extra.
The breeder makes sure the puppy's transition into a new home goes without any problems, so they put together a special puppy package consisting of collars and leashes, a doorbell for your knobs when you start potty training, as well as a litter-scented blanket, as something to remember his siblings by.
Breeder's details
Website: Downs Lake Kennel
Location: Spokane, Washington
Phone: 509-455-9826
Email: [email protected]
8. Ramblewood English Springer Spaniels, WA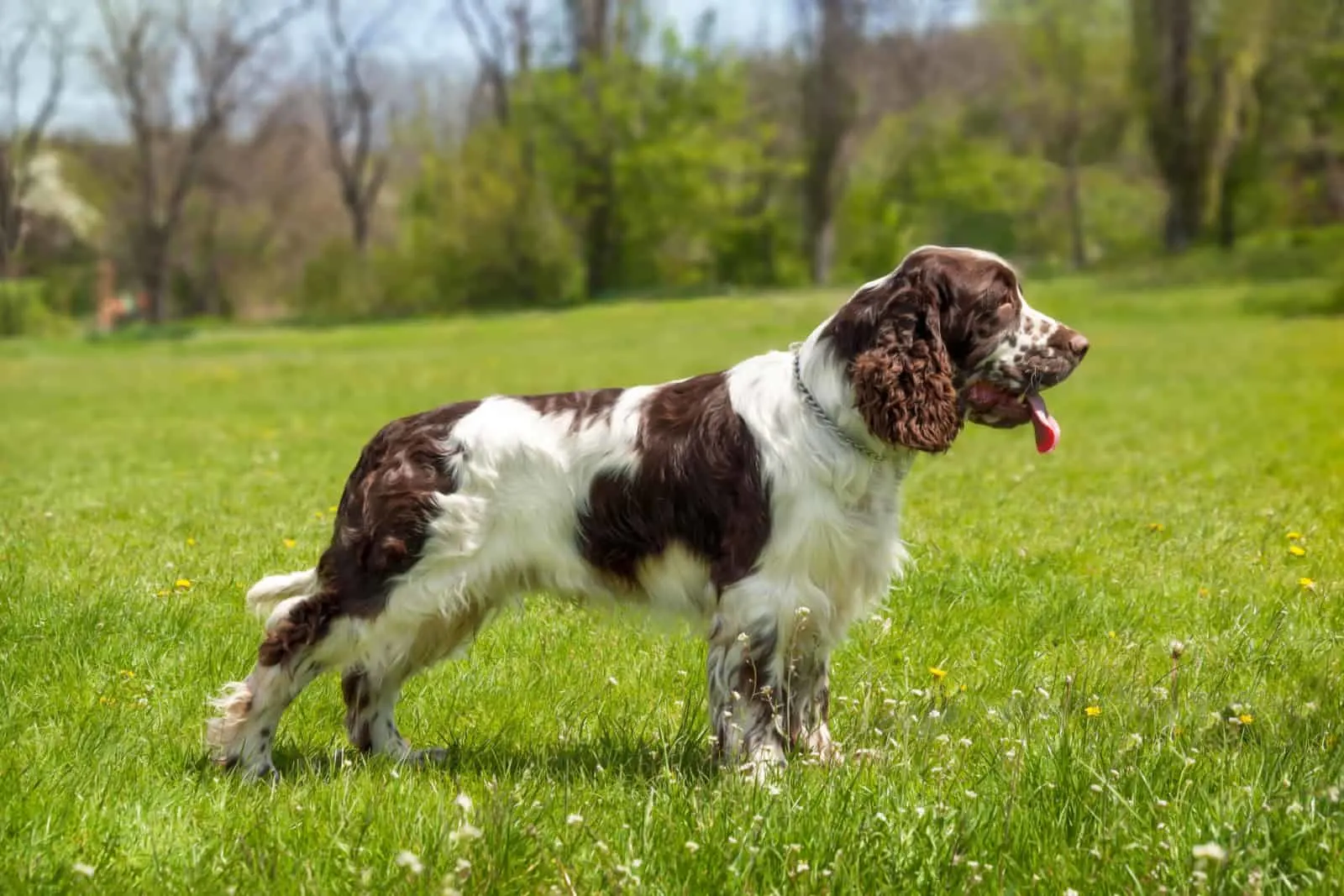 Linda Riedel's hobby turned into a burning passion. Breeding dogs was a dream that came true, and Linda never thought she would become so popular for breeding and raising exceptional English Springer Spaniels.
This hobby kennel is proud to announce they have Springers of great health and the sweetest temperaments. Ramblewood dogs have been here for quite a while. Linda's been raising these pawsome pups for more than 40 years. Almost half a century has brought lots of experience.
Today, Linda can proudly say she belongs on the top of all English Springer Spaniel breeders lists.
What you must know about Ramblewood Springers is that they're all dogs that have been submitted to health tests. They have all the important hip and eye clearances. Linda makes sure she breeds only the best pups possible.
As an AKC breeder of merit, Linda has successfully produced over 150 champion dogs. They're all bred up to the highest breed standards set by the official American Kennel Club.
Every Ramblewood puppy gets sold strictly off their waiting list. Puppies can be adopted at the age of 8 weeks. They will be vaccinated and dewormed according to their age. Most importantly, Ramblewood puppies will be fully socialized thanks to growing up inside with the family.
Breeder's details
Website: Ramblewood English Springer Spaniels
Location: Pasco, Washington
Phone: 509-547-4823
Email: [email protected]
Final Words
It's good to know that the listed English Springer Spaniel breeders are taking their passion seriously. From conducting tests on conditions like hip dysplasia to PRA to giving them the finest care, these breeders will do their best to keep their pups healthy and happy.If you're interested in getting an English Springer Spaniel puppy, you should definitely check out some of the people I mentioned today. No matter which breeder you choose, you definitely won't make a mistake.