If you have also fallen in love with the sight of adorable Rottweiler puppies and decided that you must have one as a pet, then you must have asked yourself, where is the best place to find a perfect little Rottweiler for my family…
There are a lot of Rottweiler Breeders in Florida, but you must be careful who you choose from.
Always look for responsible and reputable breeders that have true and good reviews, since nothing shows the quality of a breeder better than people's previous experiences with him.
Since we know how difficult and tiring it can be to search the whole Internet for descriptions and reviews, we have done this for you.
Below, you will find a list of the top 17 Rottweiler Breeders in Florida for 2022, so just relax and keep reading to discover the perfect breeder that will best suit you and your needs.
Rottweiler Puppies For Sale In Florida
Rottweilers are quite a large and strong dog breed, with broad chests and muscled bodies, but they have a true, loving heart. A well-bred and trained Rottweiler dog is calm and confident, playful and gentle.
They are popular as guard dogs and protectors of their family and property, they do need proper training and guidance though, which means that they are not the best type of dog for everyone.
You need to be able to dedicate your time to them and provide them with the best dog food for Rotties possible and the correct care, guidance, and leadership.
If you are in search of Rottweiler puppies for sale and reputable Rottweiler breeders in Florida, check out our carefully selected list of the top 17 Rottie breeders!
1. Space Coast Rottweilers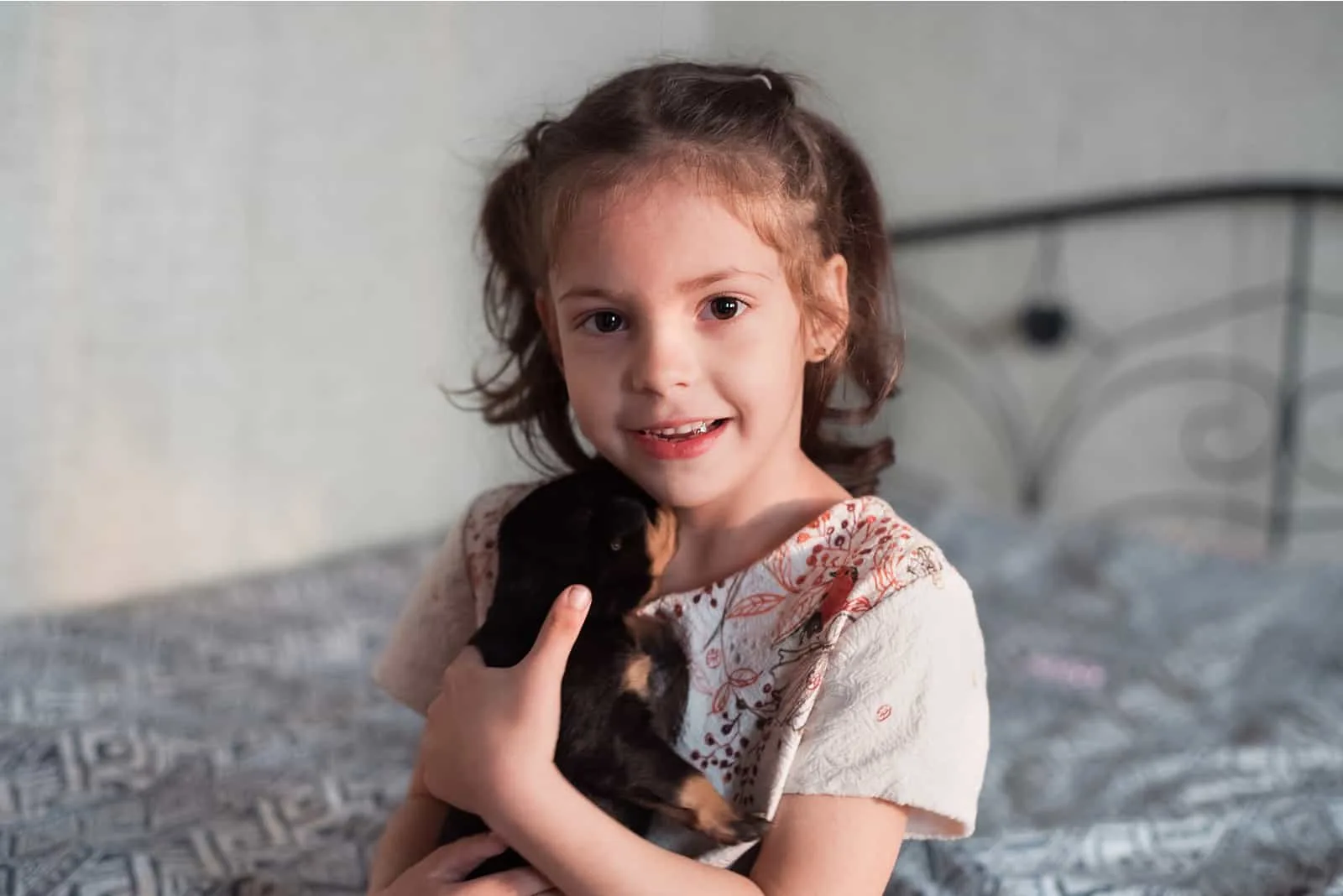 Jeanette Gul, a Rottweiler dog breeder and the owner of Space Coast Rottweilers, is one of the top-quality Rottweiler breeders in Florida.
One of the things that makes Space Coast Rottweilers stand out is its great reviews and testimonies from previous clients. Jeanette is a lover of dogs, especially Rottweilers, and she truly does her job because of her passion for these dogs.
She knows that dogs are more than just simple pets, they are true friends and companions, which is why she pays special attention to the socialization of her puppies.
All of her puppies are used to being around children, having been in contact with them from their early days, and therefore they are prepared for a new family.
Related Link: Are Rottweilers Good With Kids?
Also, her puppies are all vaccinated, dewormed, trained, and health tested, so you don't have to worry about these aspects of purchasing a new puppy.
If you are interested in Jeanette's Rottweilers, check out their website and contact them for more information.
Space Coast Rottweilers' Details
2. Vom Hause Odom's Rottweilers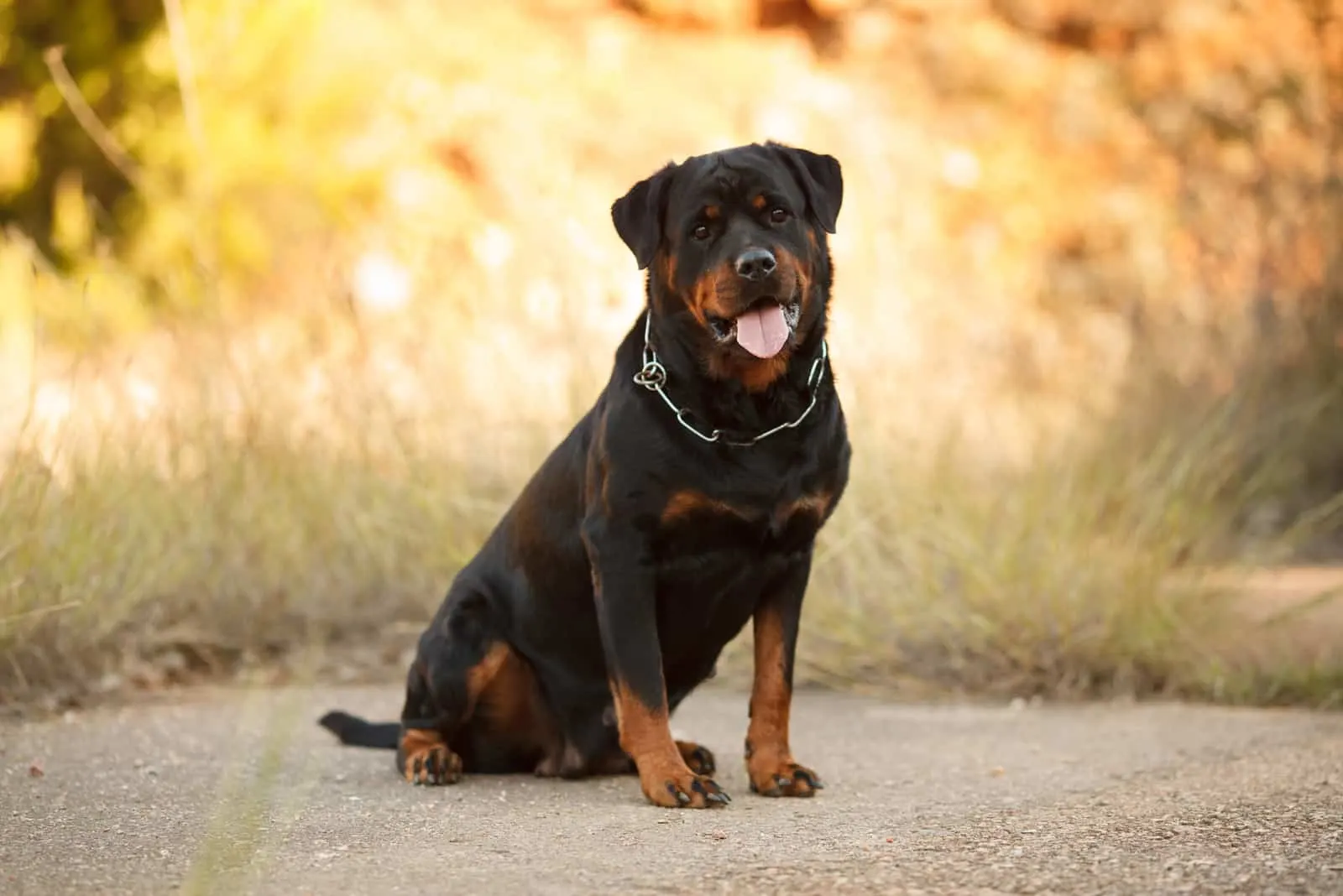 Vom Hause Odom's interest in Rottweilers started from a desire to protect their property. Having already had experiences with larger breeds, such as German Shepherds, Dobermans, and Labs, they decided to try owning Rottweilers too.
They immediately fell in love with them – their loyal, loving, protective, and smart natures. They had their first litter in 2016, and since then, they have striven to produce Rotties that are well-behaved, healthy, and sound dogs.
Furthermore, they are American Kennel Club (AKC), Allgemeiner Deutscher Rottweiler-Klub (ADRK), and Rottweiler Klub of North America members.
Check out their website to see some of their champion Rottweilers and read more about them and their policies.
Vom Hause Odom's Rottweilers' Details
3. Sonoline Rottweilers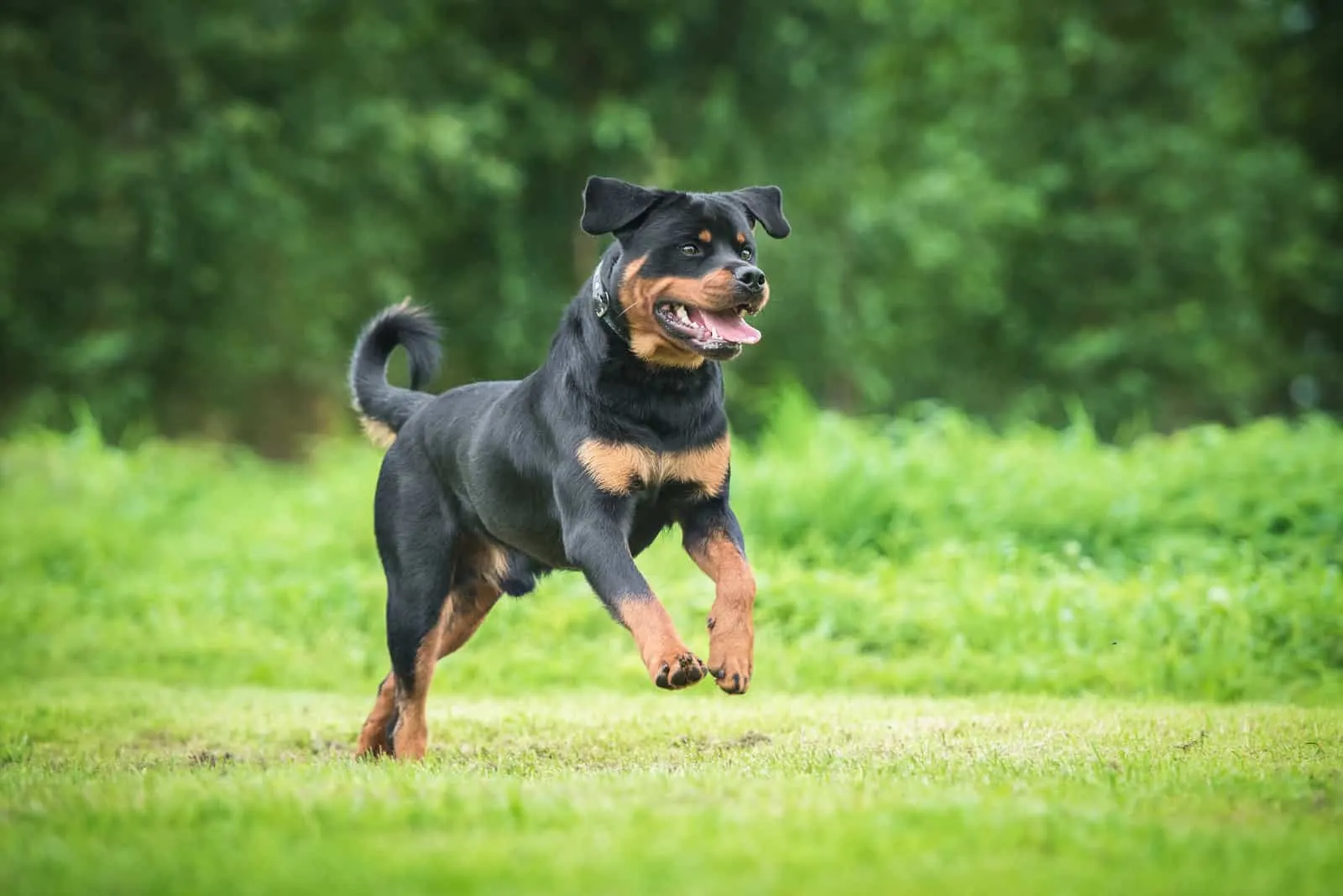 Sonoline Rottweilers is a project influenced by a passion and love for the Rottweiler breed. They breed puppies from the finest German bloodlines, in order to achieve standard breed dogs that will represent the breed in general.
Other than that, their main goal is to try to improve the health of the breed, the temperament, and standard, which is why they are focused on the quality of their puppies rather than quantity.
They want to produce intelligent dogs that can deal with any situation and task given, and therefore, be able to adapt to families easily.
If you are interested in puppies or young adults that are for sale, please contact them for more information. Everything that you need, you can find in the details below.
Sonoline Rottweilers' Details
4. Rowdy Rotties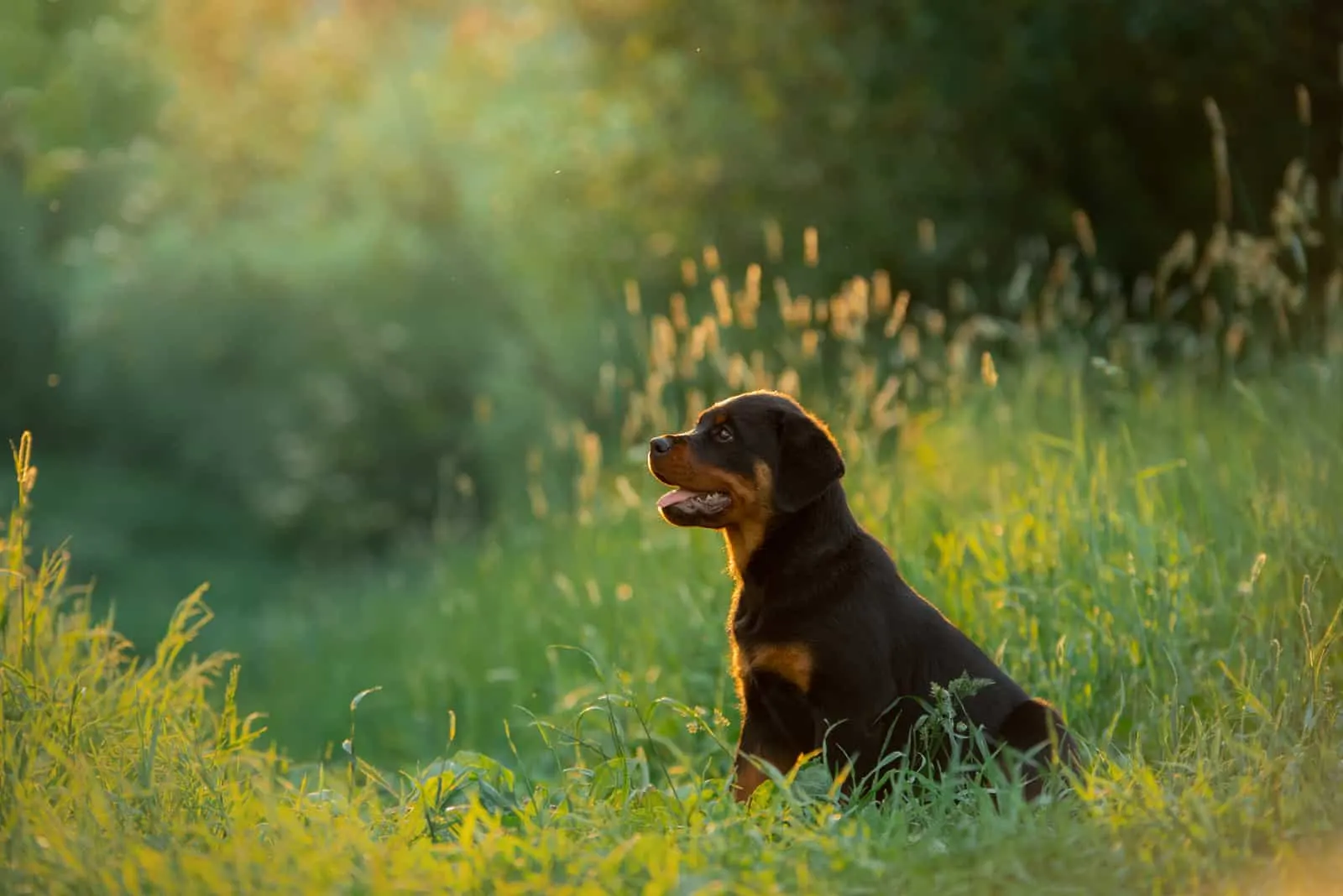 Rowdy Rotties is a dedicated German Rottweiler breeder that carefully selects every dog in their breeding program in order to produce the best of the breed.
Their goal is to produce happy and healthy dogs that will be loyal guard dogs to their families. This is why they initially fell in love with this breed, because these beautiful dogs will love and protect their family no matter what.
If you share the same belief as the Rowdy Rotties, check out their website for pictures, information on planned breedings, and details on how to reserve a puppy.
Rowdy Rotties' Details
5. Vom Hause Franeta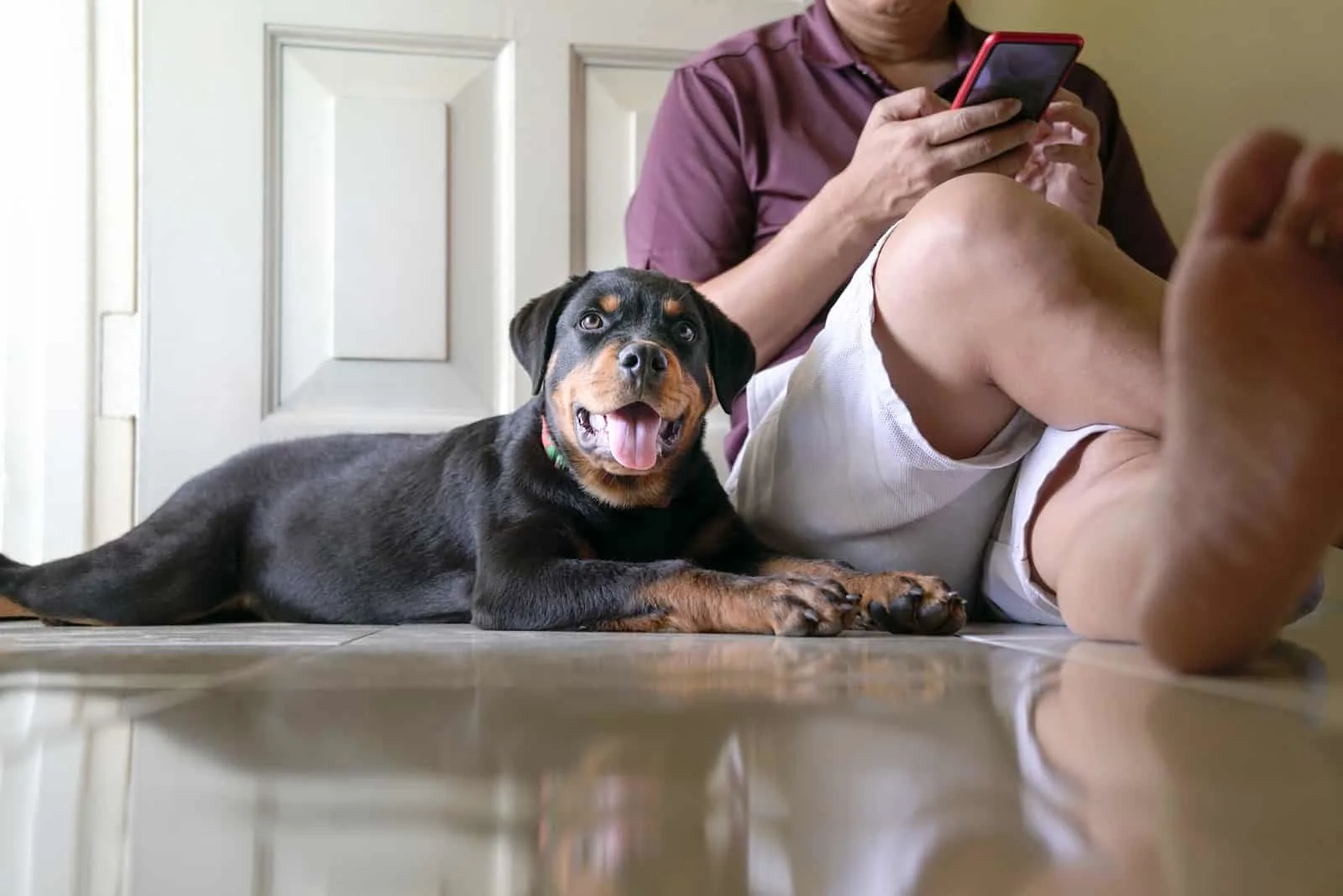 Boban Franeta has been a Rottie lover since he was a child. His passion for the breed prompted him to start his own business, hence Vom Hause Franeta, where he started his Rott breeding program.
All their dogs are imported from Europe and are from German bloodlines in order to produce a healthy, world-class pedigree with exceptional beauty and temperament.
They make sure that all their puppies are raised in a home atmosphere, so that they are socialized and ready for new homes. This is a very important factor because all potentially aggressive dogs need to be socialized.
Besides training their dogs in IPO and conformation shows, they are extremely proud that some of their pups are now service and therapy dogs.
They encourage people to contact them or, even better, to come and see them in person, so don't hesitate to make an appointment.
Vom Hause Franeta's Details
6. Valhalla Rottweiler Kennels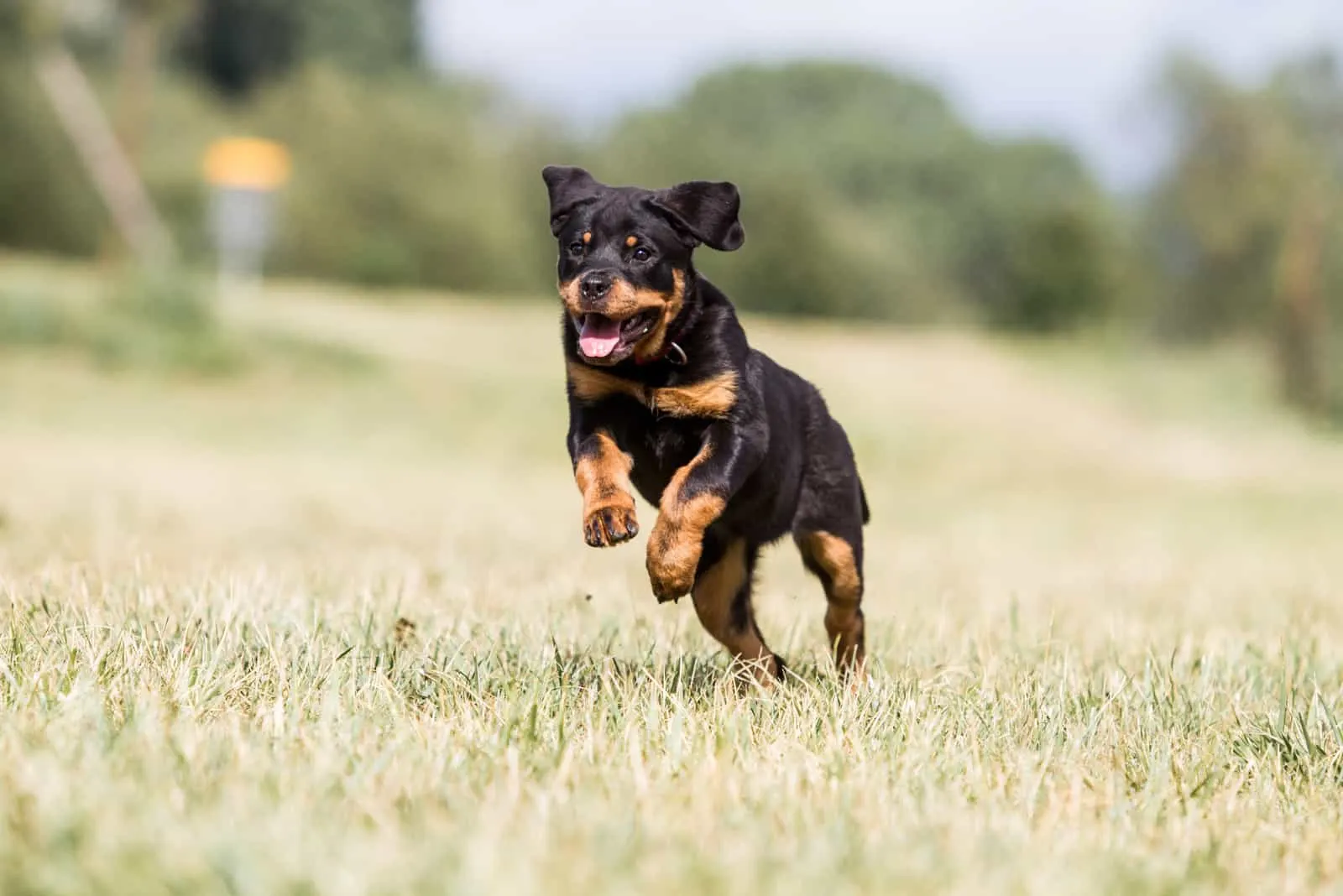 Located in Orlando, Florida, Valhalla Rottweiler Kennels is a small family breeder that has bred AKC Rottweiler dogs since 2001.
Their immense love for this dog breed has encouraged them to produce good quality puppies that are mentally and physically healthy.
They make sure that each puppy goes to a loving family, and therefore, offer them full support during the process!
Valhalla Rottweiler Kennels' Details
7. Von Muntz Rottweilers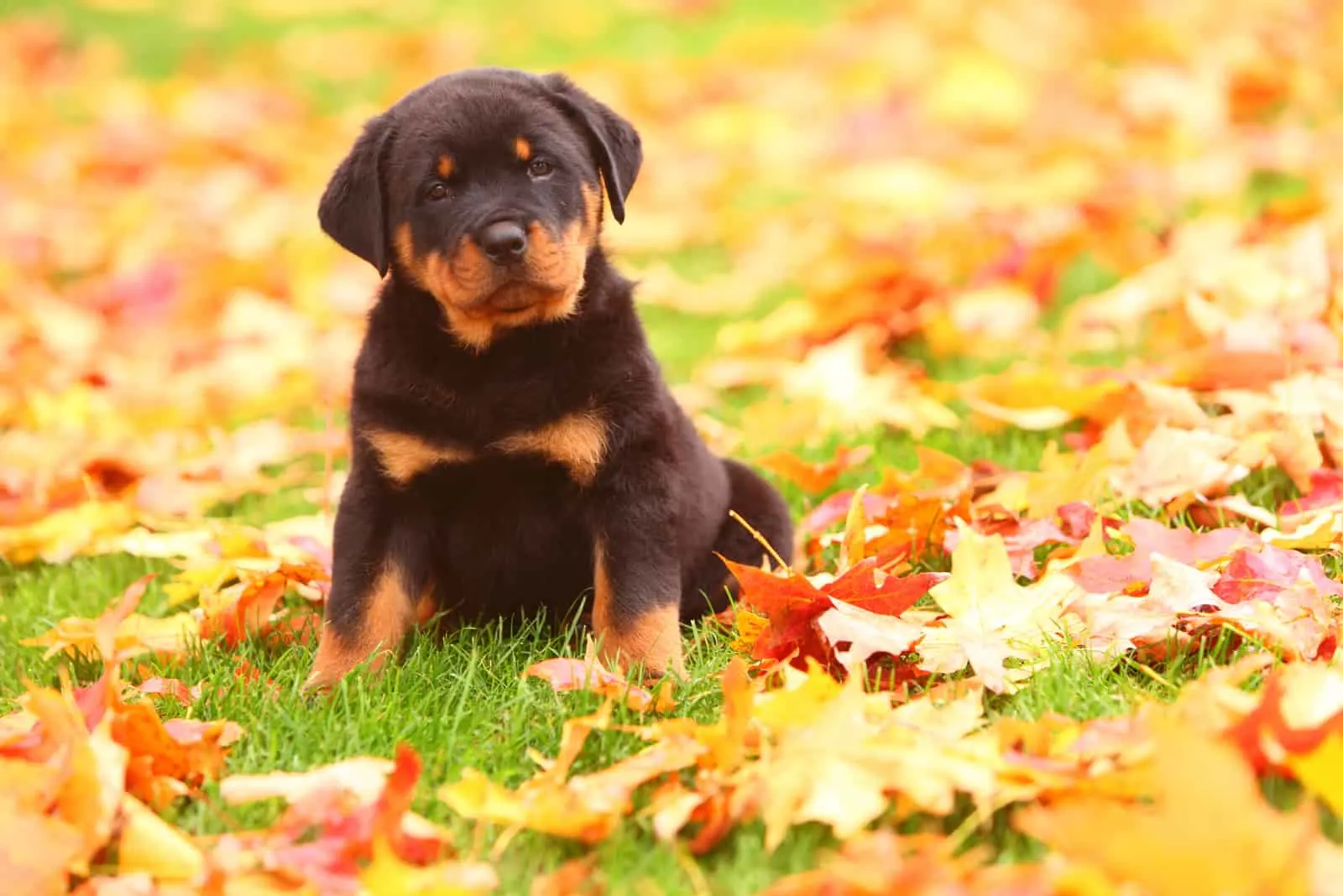 If you are looking for a loyal companion, guard dog, or perhaps a working and show dog, Von Muntz Rottweilers is the perfect place for you.
All of their German Rottweiler puppies are carefully selected and health tested, and all have passed elbow and hip exams. Additionally, as a Code of Ethics breeder, all of their dogs get to keep their tails.
They strive to breed a better Rottie, taking into consideration their health, conformation, and bone and head structure. If you are interested in more information, give them a call or send them an email.
Von Muntz Rottweilers' Details
8. Rottweiler Syndicate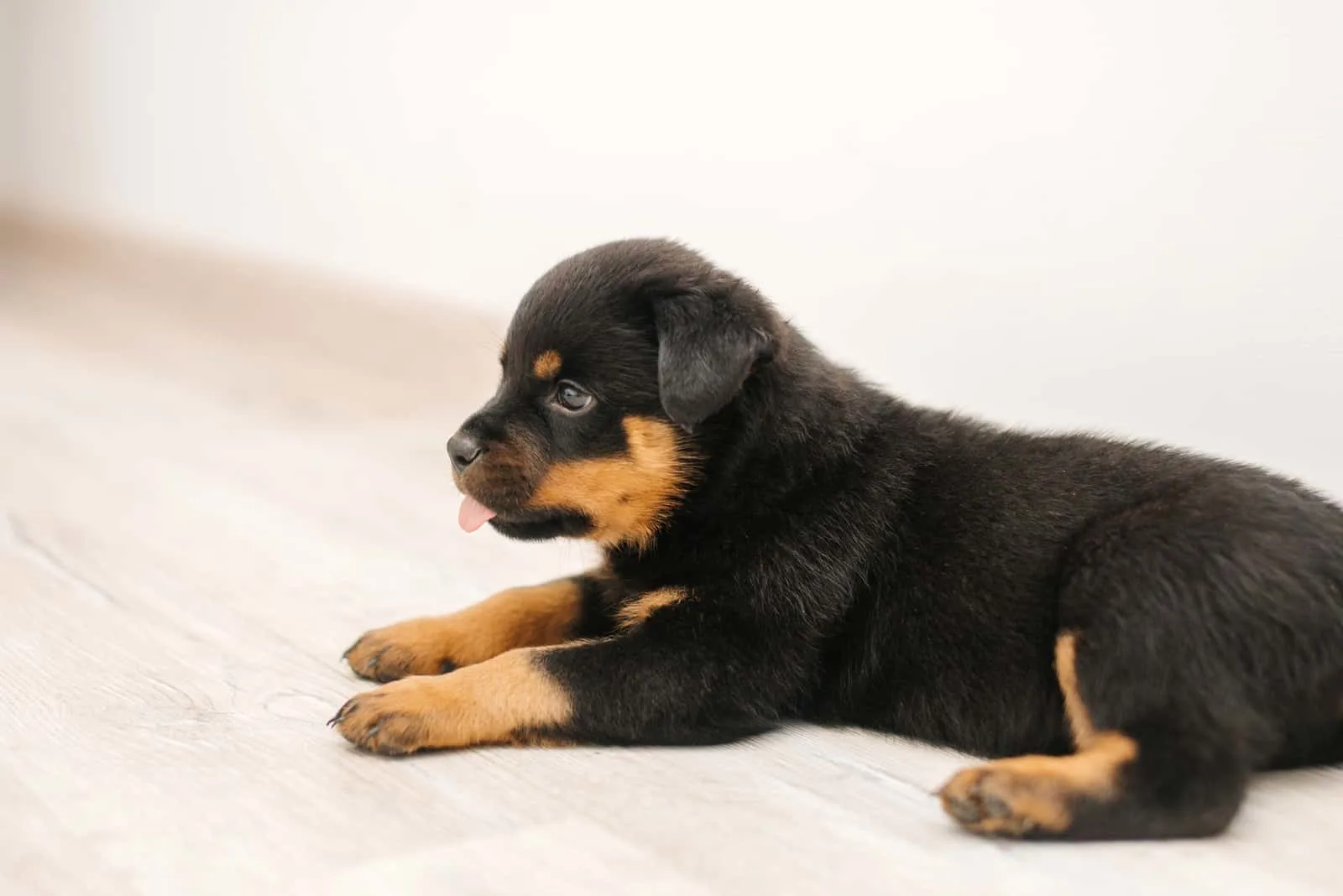 At Rottweiler Syndicate, they truly believe that quality is superior to quantity, which is why they only have limited numbers of litters per year, to ensure the perfect health of each puppy.
All of their puppies are raised in their home and socialized to make perfect family members in the future. Their goal is, first and foremost, a loyal and loving family member and a companion that will be obedient and protect their family and home.
Rottweiler Syndicate's Details
9. Von Evman Rottweilers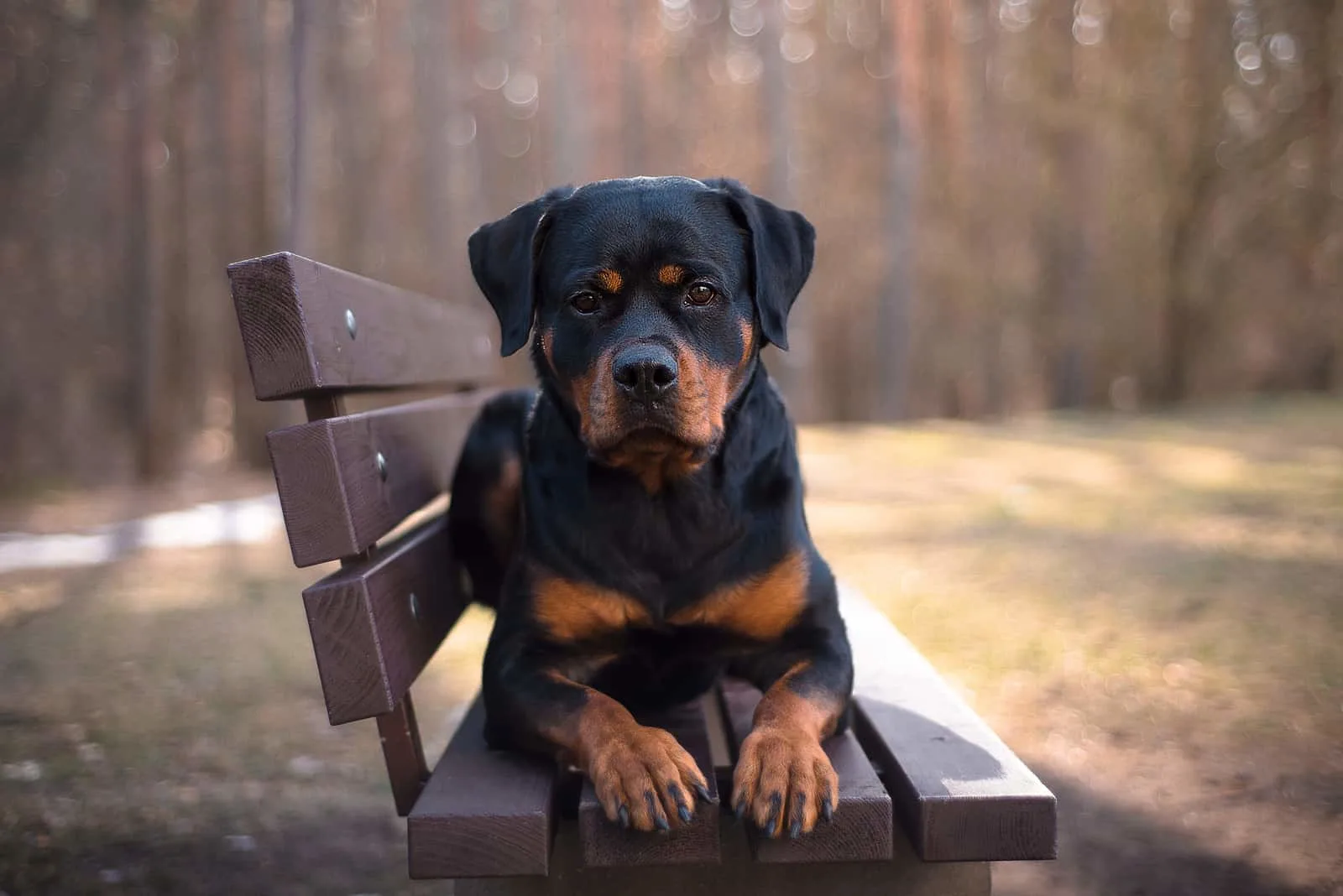 Von Evman Rottweilers is one of the top-quality breeders in Florida, the owner of a prestigious title of, Good Standing Breeder with the American Rottweiler Club (only a handful of breeders are proud owners of this award!).
Other than that, if you check out their website, you will learn that:
Von Evman Rottweilers' Details
10. Beshara Kennels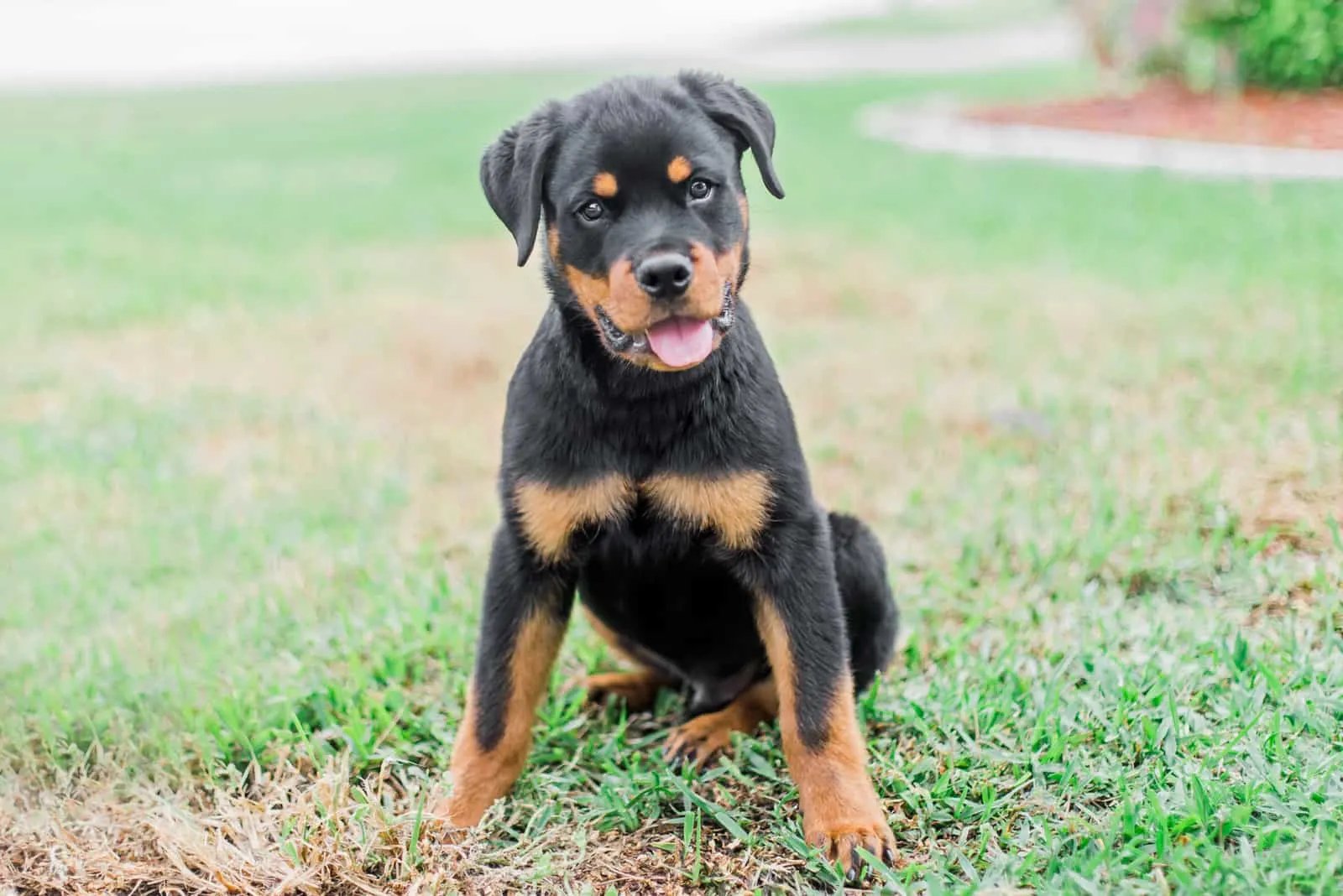 Beshara Kennels is a responsible Florida Rottweiler breeder that strives to produce high quality puppies that are superior in size, health, personality, and natural ability.
Besides Rottweilers, they also breed other breeds, such as Dobermans, German Shepherds, and also Yorkshire Terriers.
They always choose the best dogs from Europe, to make sure that they produce the best guard dogs possible. All of their puppies come with health clearances, a 1 year genetic guarantee, vaccination card, and full AKC registration.
Beshara Kennels' Details
11. Forte Bello Rottweilers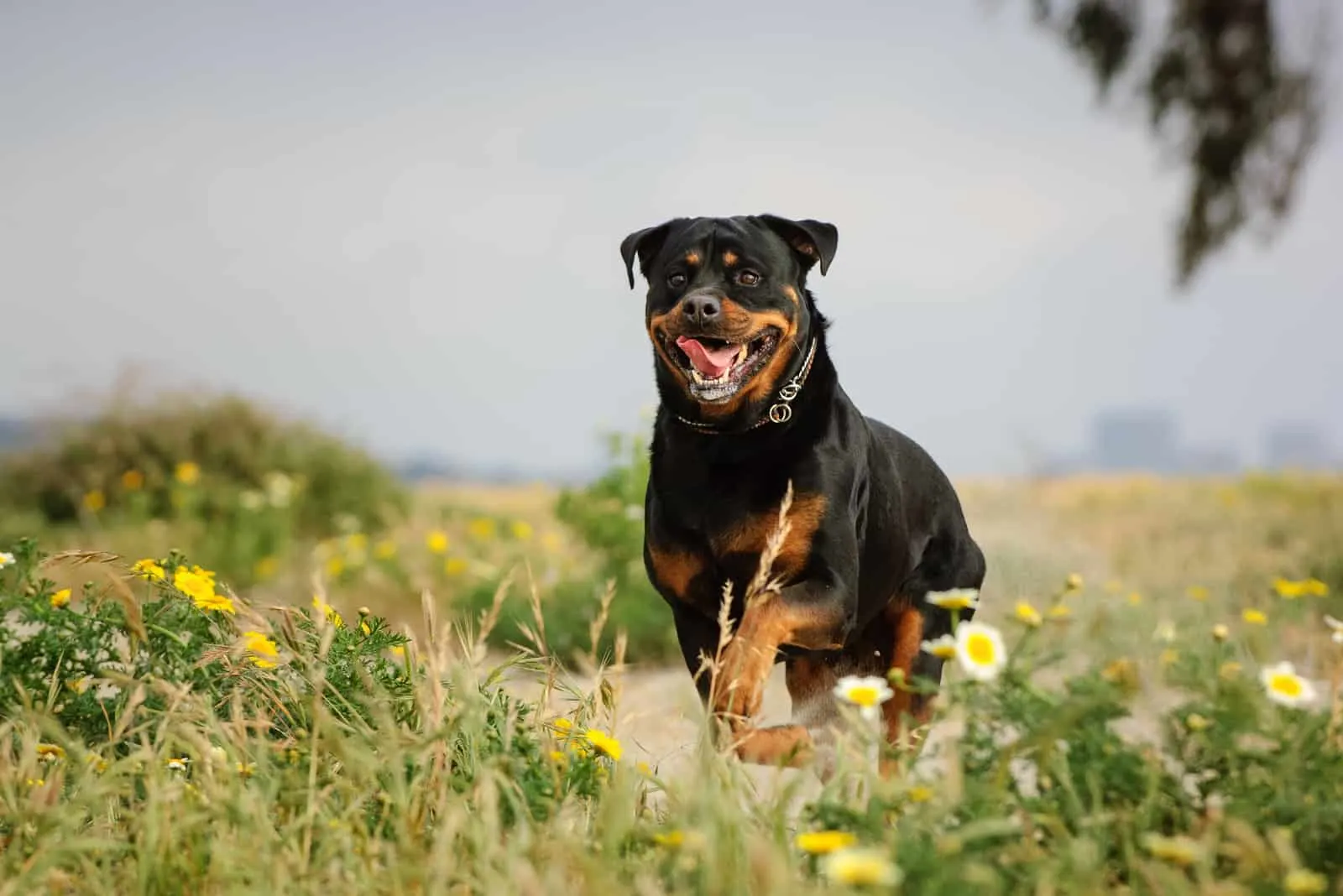 From the early days of her life, Yohana Bello has been an animal lover, and since she had a great passion for dogs, she decided to start Forte Bello Rottweilers in 2016. She enjoys learning about dogs and sharing her knowledge with others.
Her goal atForte Bello has always been to produce purebred Rottweilers that are high quality and healthy breed representatives.
She makes sure that all her puppies are properly trained and that they have all the relevant health certificates before they go to a forever home.
If you are interested in Forte Bello Rottweilers, you can fill out a puppy application on their website, and they will contact you shortly.
Forte Bello Rottweilers' Details
12. Vom Drakkenfels Rottweilers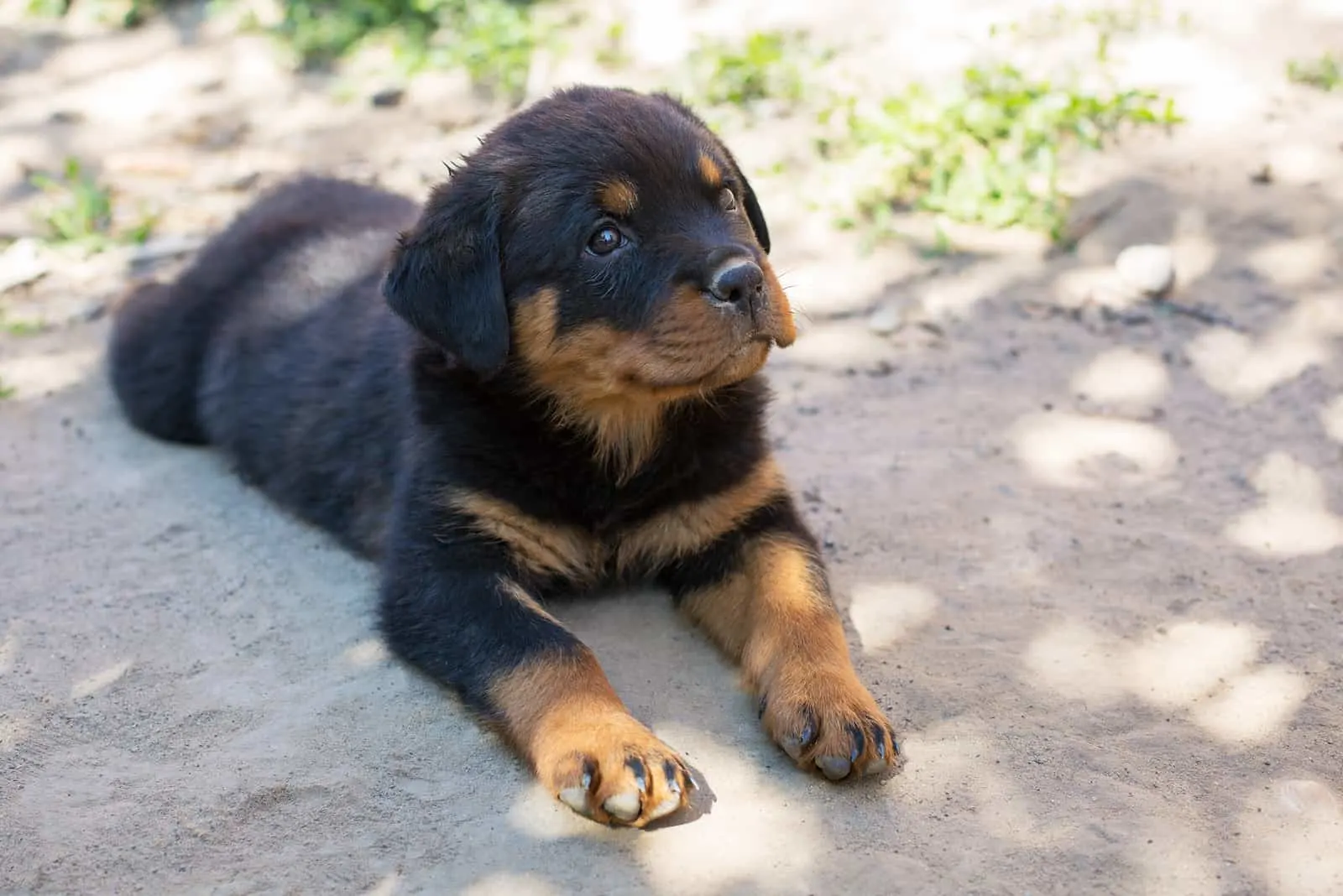 Kimberly Cardona from Vom Drakkenfels Rottweilers has been a Rottie breeder and trainer for more than 20 years, which shows her quality and experience in the field.
Besides being a member of ARC and AGRK, her puppies are also AKC registered and OFA certified, and are sold with contracts, a microchip, and health certificates.
They would be more than happy if you visit them, but aside from that, if you have any questions or would like to check for updates, don't be afraid to email them or give them a call.
Vom Drakkenfels Rottweilers' Details
13. Toldahaus Rottweilers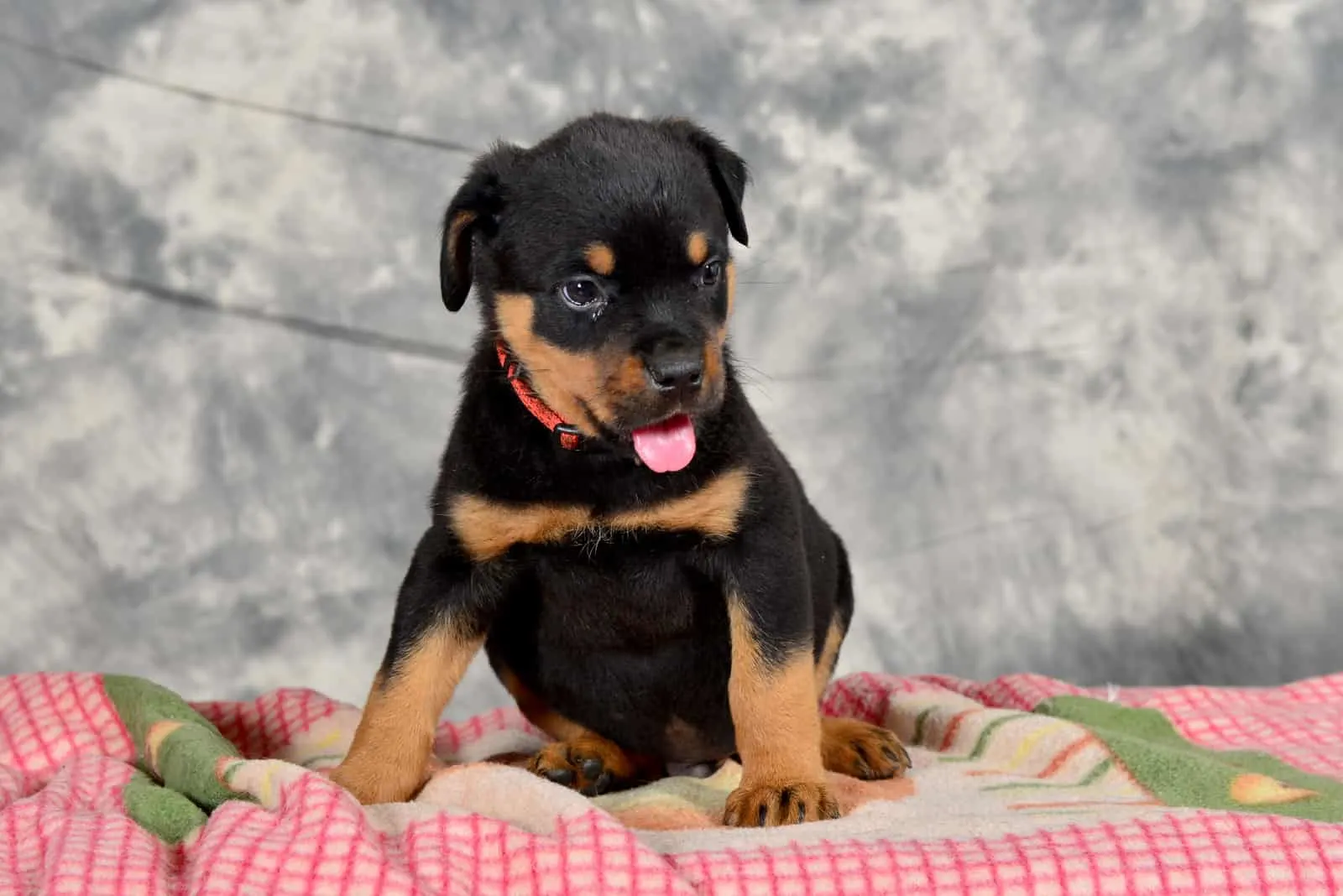 Toldahaus Rottweilers are AKC registered and produce supreme bloodline puppies that are raised in a house, surrounded by owners and adult dogs. All their puppies will be vet checked before you pick them up, and will also have all their shots and be wormed before they are ready to leave.
Their Rott puppies are intelligent, easily trained, and loving animals that are fed high quality food, which significantly influences their general health and looks.
Currently, they have their next litter due in October. Since their puppies are usually sold quickly, your best bet is to reserve your furever friend. If you have any litter inquiries or any other questions, contact them through their website.
Toldahaus Rottweilers' Details
14. Bragg's Rottweilers
Bragg's Rottweilers is a home-based kennel that started breeding in 2014. They love their dogs and therefore, make sure that each dog and puppy is very well cared for and treated.
Since they raise their puppies at home in a great environment, the pups always have space to be free, run around, and socialize with other dogs, which positively affects their development.
All of their dogs are vaccinated, dewormed, and possess health certificates, so you don't have to worry about those factors when purchasing a puppy from them.
If you would like to know more, check out their website or Facebook page, or contact them directly by email or phone.
Bragg's Rottweilers' Details
15. Royalty Kennels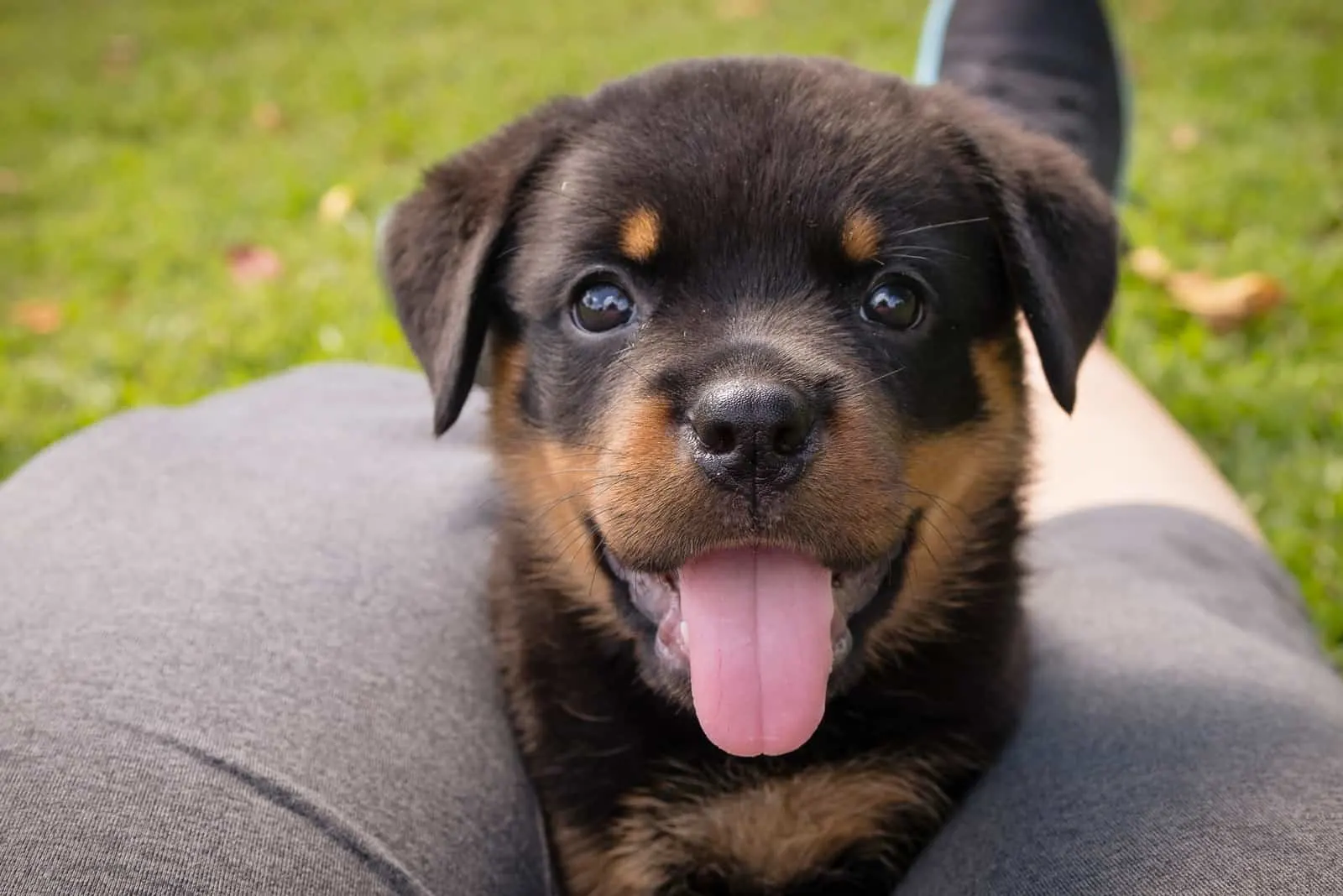 Royalty Kennels from Orange City, Florida, offer you AKC registered German Rottweiler and Bull Terrier puppies. All their puppies come with:
They advise you to always do your research before you purchase a certain dog breed. That way, you can make sure that this breed is right for you and your home.
If you have done your research and want to choose Royalty Kennels to purchase your puppy from, you will certainly get a beautiful, purebred and healthy puppy. This puppy will be your forever companion and a friend that gets to live and grow up with you.
Royalty Kennels' Details
16. Von Der Quinn Rottweilers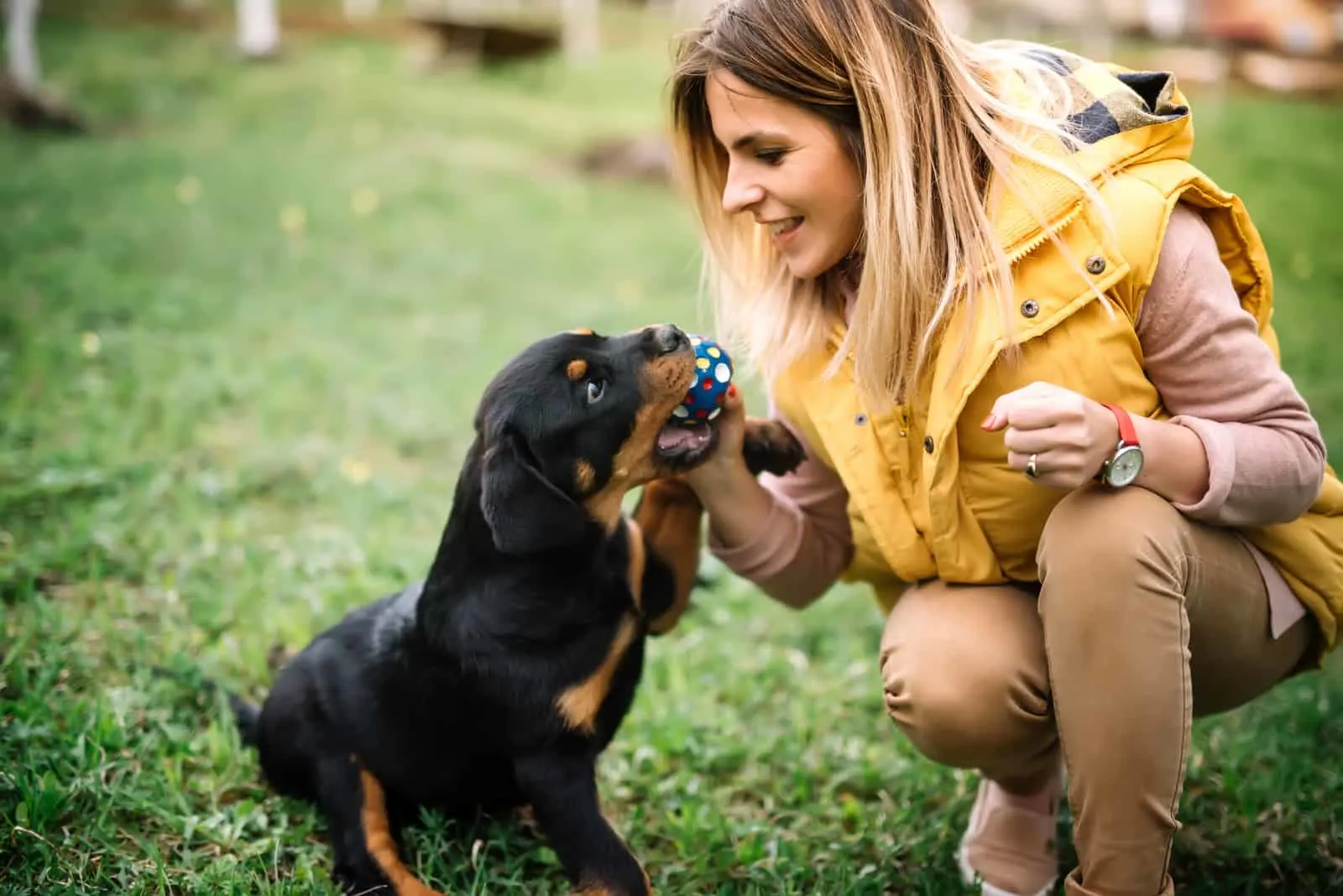 What makes Quinn and his family stand out is their immense love for their dogs. They treat them like family and want the best for them.
This is why, if you want one of their puppies, you will need to send an application which will then be looked over thoroughly to make sure that you are the perfect family for their puppy.
Quinn is extremely knowledgeable about Rottweiler puppies and will help you throughout the whole process of getting the puppy and raising them. If you have any questions, he is always available and will be happy to answer them and guide you.
Von Der Quinn Rottweilers' Details
17. Alfalar Rottweilers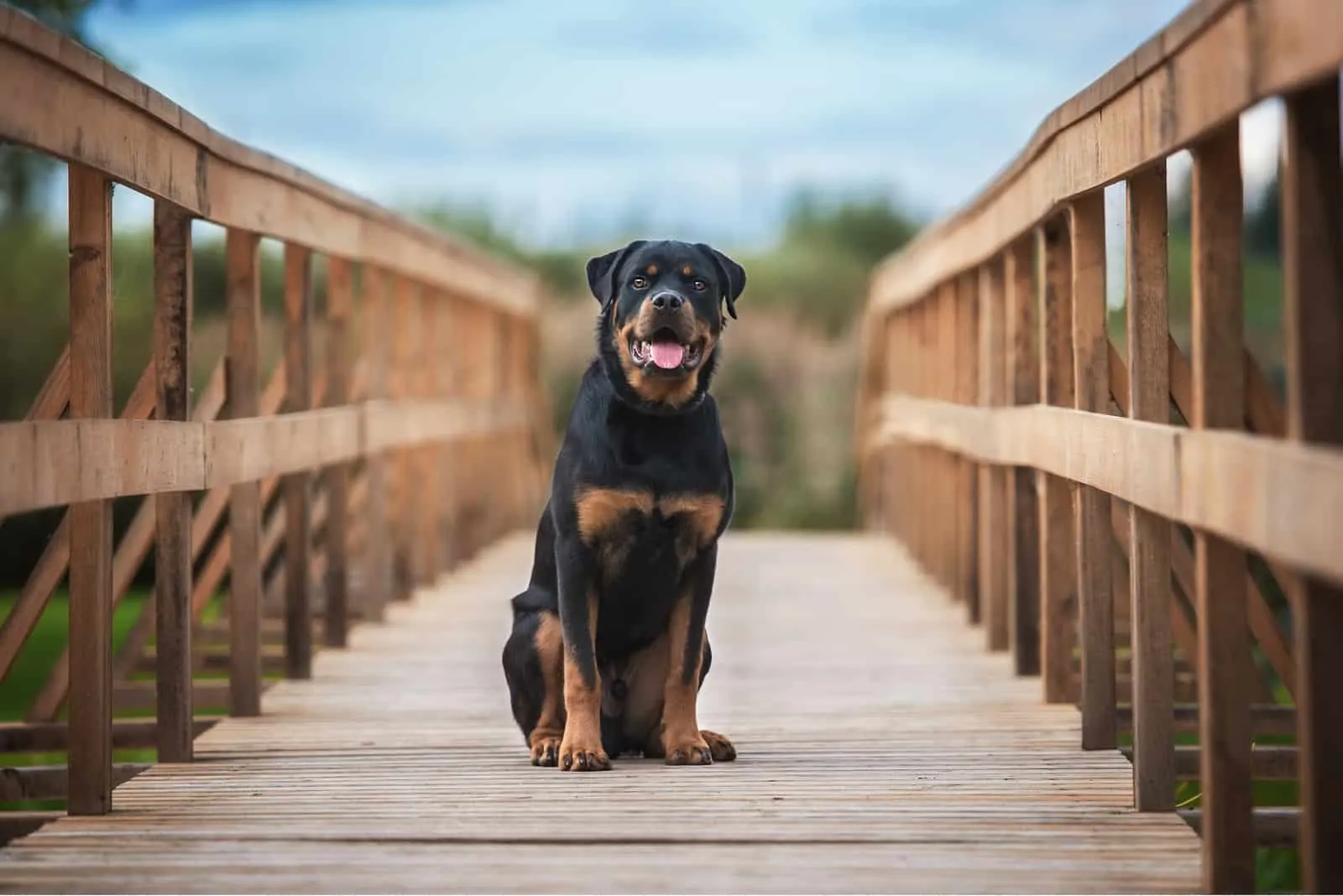 Alfalar Rottweilers is a small but professional breeding project that has been in this business since 1970. Their goal is to produce dogs with impeccable temperaments, intelligence, and health.
They are an AKC Breeder of Merit and are active in AKC conformation and obedience showings. Breeding dogs provides them with great pride and they enjoy being able to produce family dogs, working and competition dogs, but most importantly, guard and protection dogs.
Alfalar Rottweilers' Details
How Much Should A Rottweiler Puppy Cost?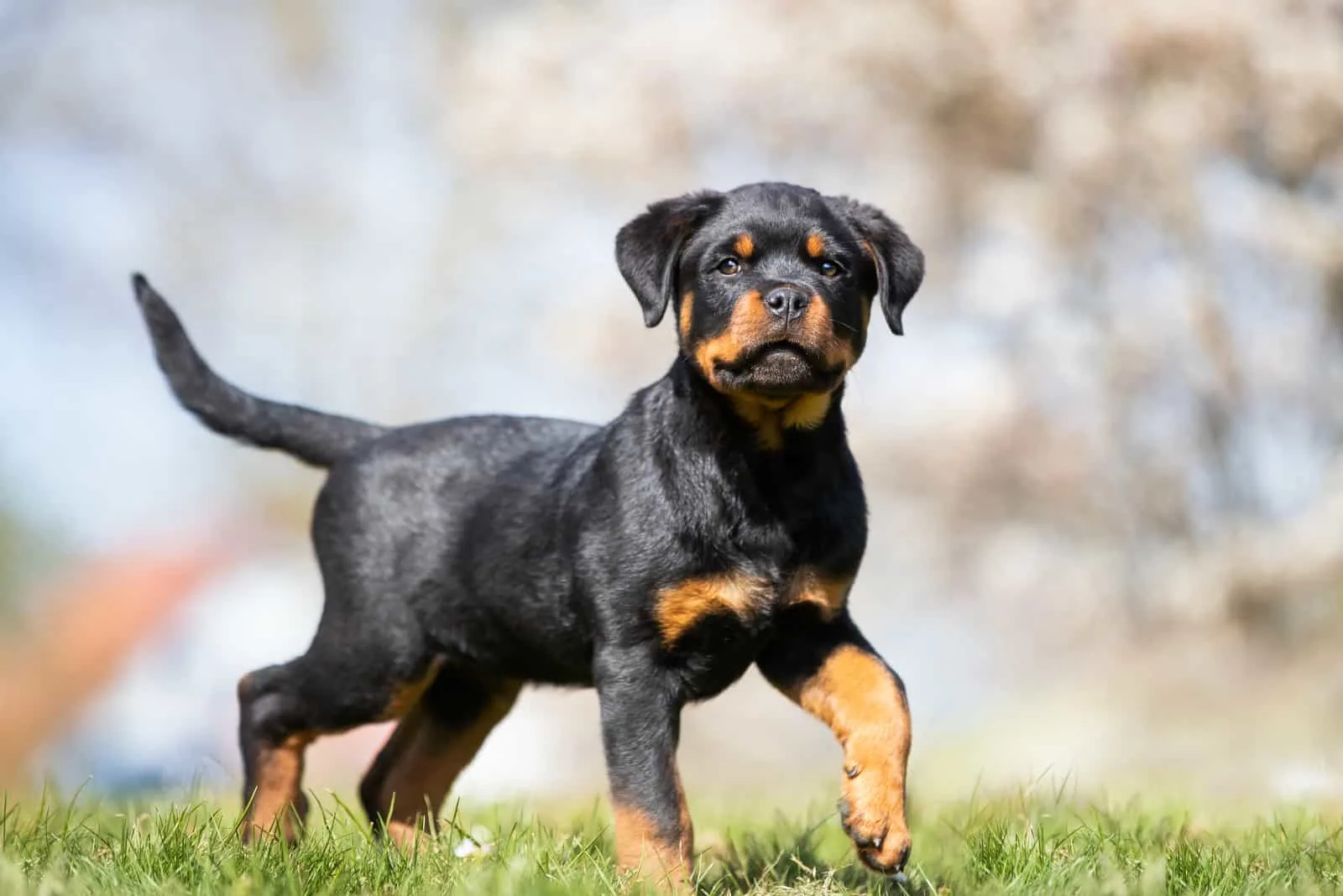 If you are looking to buy a Rottweiler from one of the reputable Rottweiler Breeders in Florida, you should expect the price to be on average between $1500-$2500, however, some high pedigree bloodlines can cost even more.
Buying a puppy is not the only and last cost that you should expect. In addition to the purchase price, you need to consider all additional expenses, such as supplies or vet visits. This can cost up to $500 or even more, depending on the situation.
The monthly cost of owning a Rottweiler dog can add up to $300. If you are willing to adopt a Rottweiler puppy, there is unfortunately a really high number of them in shelters. If you want to cut down the cost and also save a dog's life, you can go down the route of adoption.
Remember to always fully research the breed that you are planning to get, and don't buy a dog if you are not 100% committed to owning such a breed.
Read also: Are Rottweilers Dangerous? The Surprising Truth About Rotties!
Can Rottweilers Live In Florida?
The answer is yes, they can. However, even though they can live in the hot climate, this doesn't mean that there are no precautions to take.
You need to be careful of heatstroke, burning your Rottweilers' paws, and sunburn. Make sure that you take your dog for a walk in the mornings or evenings, when the sun is not that harsh. This way, you'll avoid walking them on hot asphalt, but make sure that you provide your puppy with a lot of water too.
Remember that dogs are like humans and can get easily dehydrated, so always keep their water bowl full, and provide them with a shady and cool place where they can chill out during hot days.
This is definitely an added responsibility, but if you take proper care of your Rottweiler puppy, you can even live in sunny and extremely hot Florida with this breed.
Conclusion: Rottweiler Breeders In Florida
Choosing the right breeder is never an easy thing. There is a lot of choice, and finding the best one is sometimes like looking for a needle in a haystack.
This is why we have looked through the options and chosen the best and most reputable Rottweiler breeders for you.
We sincerely hope that our list of Rottweiler Breeders in Florida for 2022, has helped you and saved you some time, and that you were able to find what you were looking for!
Always choose a reputable breeder who has good reviews because then you can be sure that the puppy you will be getting is healthy and tested. The breeder should be able to provide you with all the certificates that they claim to have.
Also, a true lover of dogs will make sure that their puppies go to the perfect home and will check on them in the couple of weeks after you have purchased them. This will give you an opportunity to contact them with any questions and problems you might have.
Lastly, even though they look like strong and big dogs, remember that Rotties can be extremely loving and caring dogs when given true guidance and love.
Related Content:
• Rottweiler Breeders in California
• Rottweiler Breeders in Texas
• Rottweiler Breeders in Ontario