Rottweiler dogs make amazing guard dogs and great family companions if you have a firm hand and know how to deal with such a strong and powerful dog breed.
One thing that can help you choose the best-behaved dog is to buy from the best Rottweiler breeders in Ohio. These dogs have rather unique temperaments, and you should always know who you're getting them from.
The Rottweiler breed was originally bred to drive cattle to the market and to be farm dogs. Not just that, but they were also used by butchers to pull meat carts. As such, they are smart and rather obedient working dogs that would do anything to please their owner.
However, as they are strong, they require constant dog training. This makes them a bad choice for first-time owners as you need some experience with large dog breeds to be able to handle them in the right way.
In fact, Rottweilers were one of the first breeds used as police dogs, and many also serve in the military. The breed dates back to the ancient Romans where they were occasionally used for war dogs, and they were used as service dogs in world wars.
All of this makes it clear that they are energetic and protective, which is another reason why you want to make sure you get the dog with the best temperament possible. Of course, you should also be able to provide them with the best care possible.
To make sure your dog has a head start, you should buy from reputable Rottweiler breeders. If you live in Ohio, you might wonder where you can find high-quality Rottweiler puppies for sale.
Fortunately, we're here to help you out. We've provided a list of the 13 best Rottweiler breeders in Ohio. We've also included a short guide that can help you choose the best Rottweiler pup for you.
Let's get started!
Rottweiler Puppies for Sale In Ohio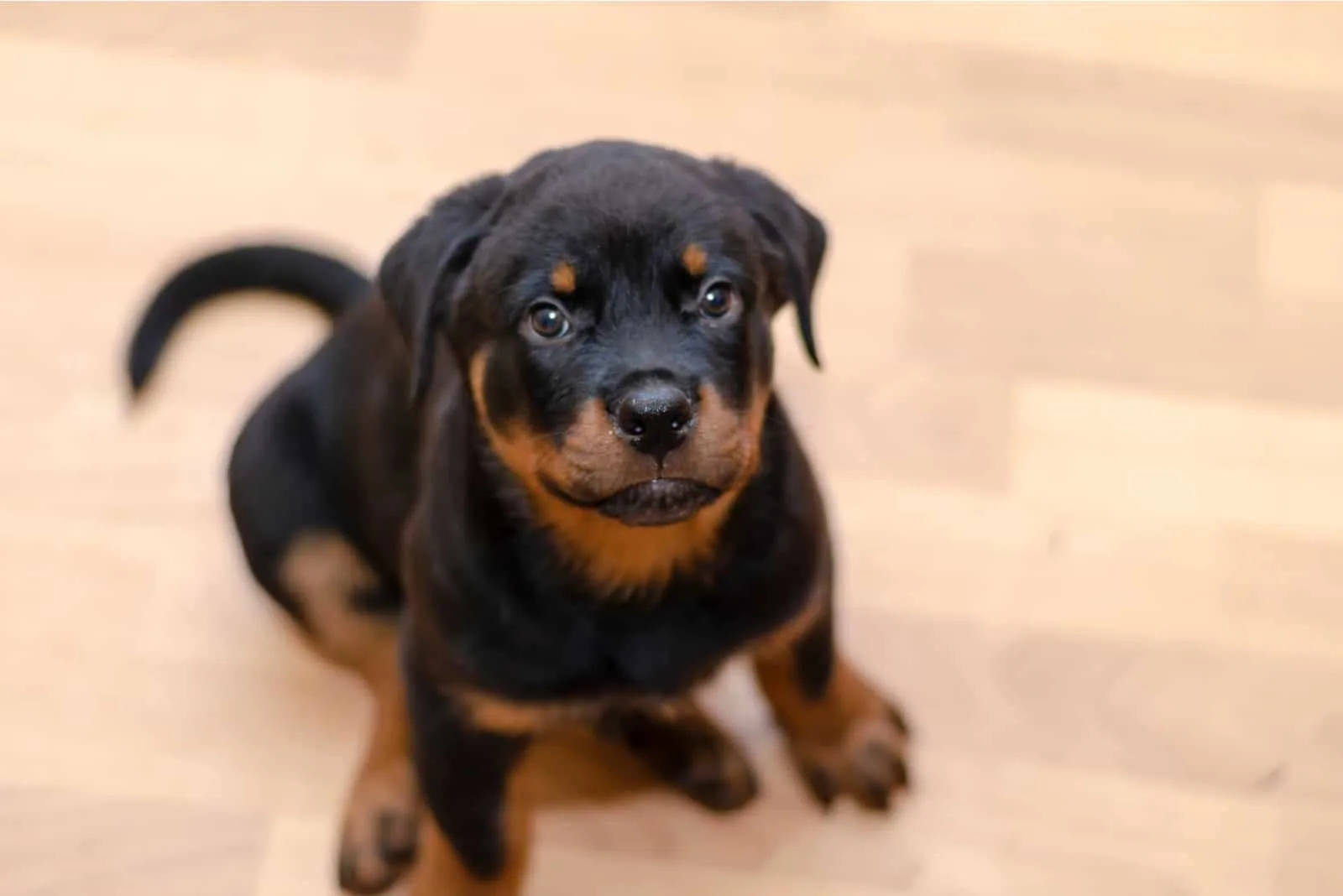 Picking the right place to buy your Rottweiler from can be essential for all aspiring dog owners. This is the best first step anyone can make to make sure their dogs are of the best possible behavior.
If you don't buy a Rottweiler puppy from a reputable source, you might end up with a misbehaved dog that is challenging to deal with.
Not just that, but genetics play a huge role in how your pooch will behave later on in life. Sure, training is the most important factor, but if you buy a puppy from a good litter, this can help, too.
This is why it's important to buy from good Rottweiler breeders in Ohio that will only breed quality bloodlines and ensure that you'll get the best dog you possibly can get.
Best Rottweiler Breeders In Ohio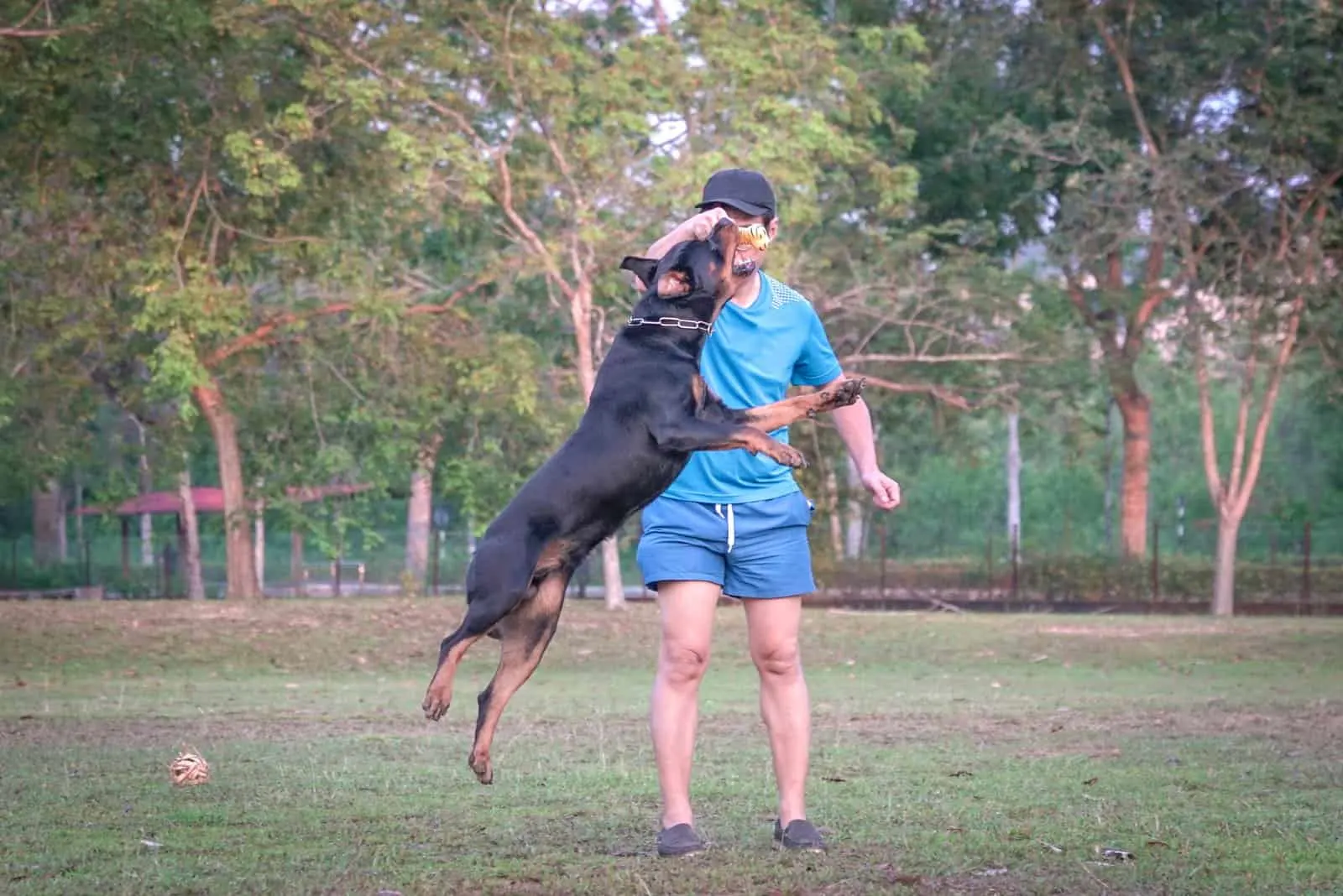 There are several things you need to look for when searching for high-quality Rottweiler breeders in Ohio. While at a first glance, they are easy to mistake with backyard breeders, several features set them apart.
First and foremost, reputable Rottweiler breeders in Ohio mostly breed dogs that have been registered with large kennel clubs – most notably, the American Kennel Club (AKC), but occasionally with the United Kennel Club (UKC), and the Federation Cynologique Internationale (FCI).
This allows them to sell dogs with pedigree and limited registration papers, so you'll know they are purebred. Keep in mind that almost no reputable breeder will sell you a puppy with full registration. This is something you can do yourself if you'd like.
All reputable Rottweiler breeders in Ohio will conduct various health tests on their puppies to make sure their dogs are clear of most genetic health conditions. This allows them to sell only the best dogs possible.
As proof of good health, many will sell their dogs with health guarantees. With a guarantee, if your dog gets a specific health condition within an agreed time frame, you'll be able to get a replacement puppy or even get your money back.
Reputable breeders will allow aspiring owners to come to the premises or at least allow a video call so you can meet the mother dog. Sometimes, a sire will be present as well. This gives you a good idea of what your future puppy will probably look and behave like.
They will be glad to answer any questions you might have as it is in their best interest to make you as familiar with the breed as possible. This will only make you a better dog owner in the long run.
Finally, they care for their dogs even after they sell them. This means they'll always be there with you to help you take care of your Rottweiler. If you ever end up not being able to take care of your doggie, reputable Rottweiler breeders in Ohio will gladly take the dog in and help find it a new forever home.
To help you find the best breeder possible, we'll list a tested and well-recommended Rottweiler breeder for each area. This might help you narrow down your search.
1. Rottweiler Puppies For Sale In Toledo, Ohio.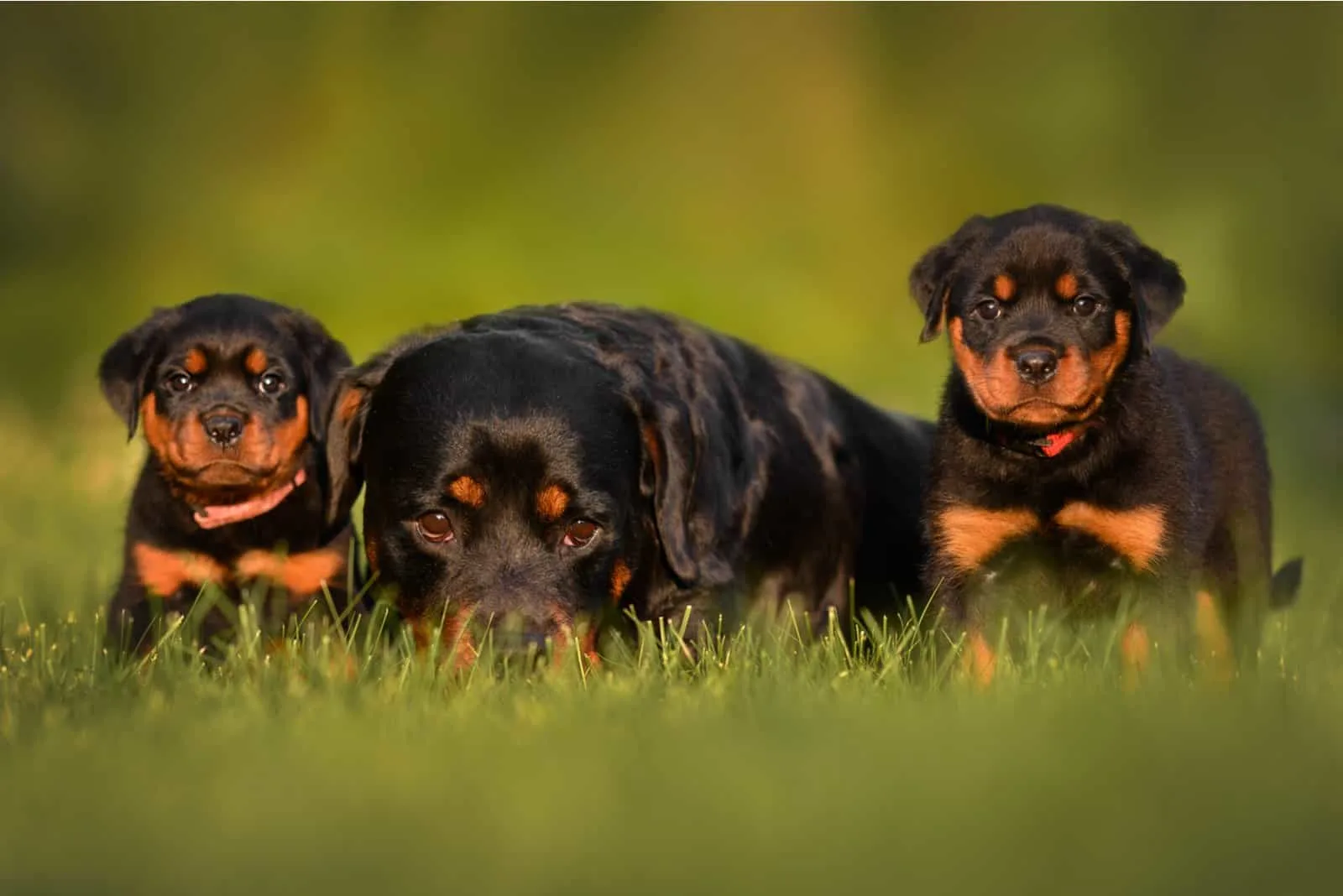 If you're looking for reputable dog breeders, you might want to contact Der Korperkraft Von Rottweilers (also known as DKV Rottweilers).
DKV Rottweilers has been operating since 1997, giving them plenty of experience in the business. They pride themselves in creating a community of all people who have bought dogs from them, and giving them access to exclusive Facebook groups where all members of the "DKV Family" can get in touch and share experiences.
Not just that, but they make sure to stay in touch with all of their buyers throughout their dog's lifetime. They'll be there for any information or help you might require.
Keep in mind that DKV Rottweilers won't sell to just anyone. Not just that, but they demand that they're the ones who'll pick the right puppy for you as it's their goal to give all their puppies the best home possible.
Before you buy from them, you'll be required to fill out a questionnaire that will let the kennel owner decide if you're the right one for their dog. If you are approved, you'll be asked to pay a non-refundable deposit, so they can be certain you're a serious buyer. This will put you on a waiting list.
All of DKVs puppies are checked by the vet, socialized, and trained, and they can go to a new home as soon as they are 8 weeks old.
Along with dog breeding services, they also provide dog training.
Website: Der Korperkraft Von Rottweilers
2. Rottweiler Breeders In Cleveland, Ohio.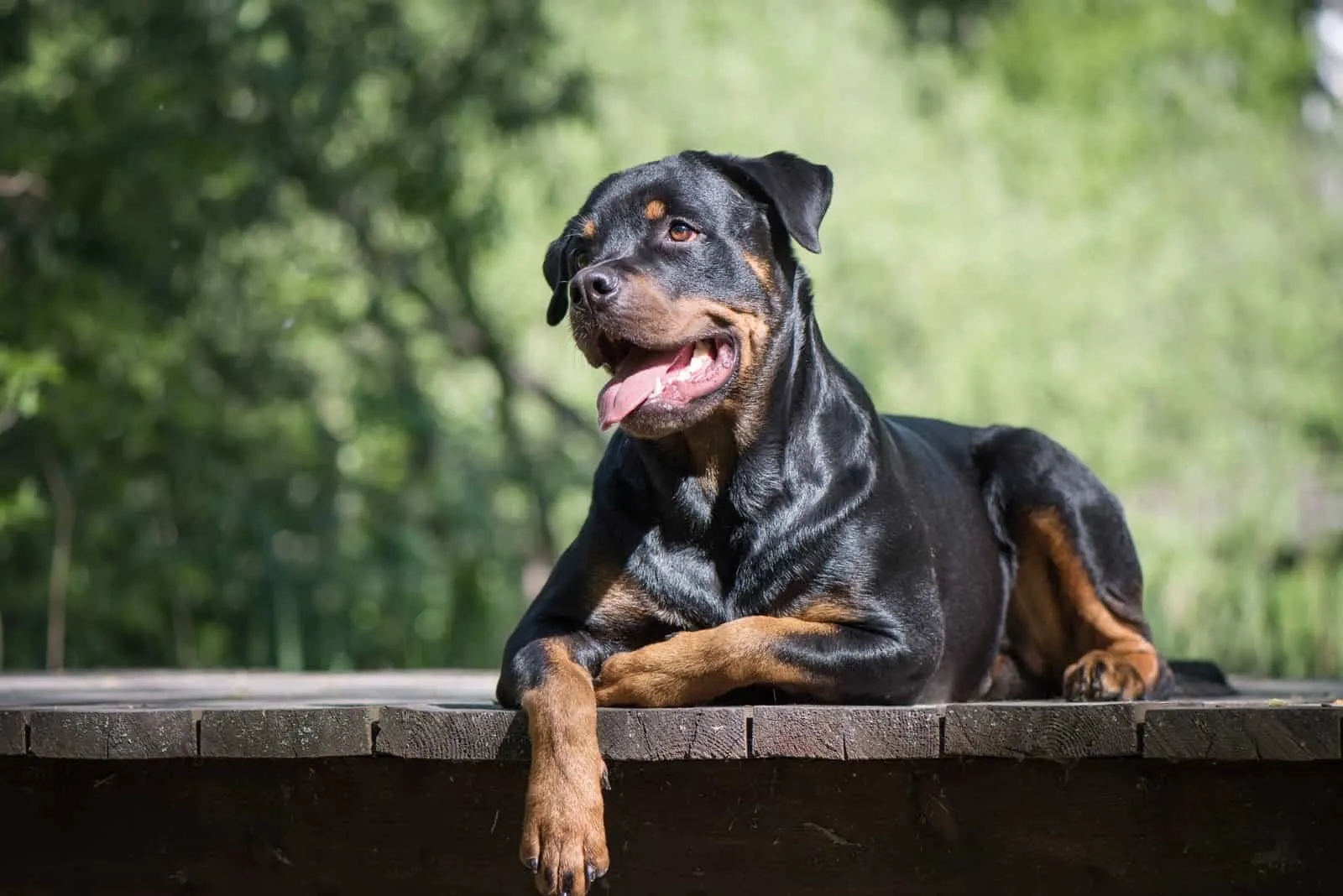 If you live in the Cleveland area, you might want to buy dogs from MacKay Kennels. This is a reputable breeder of AKC Rottweiler puppies that also offers obedience training services.
Unlike many other breeders on the list, MacKay Kennels focus on breeding American Rottweilers. They also claim that no dog that was born outside of Germany can be considered a German Rottweiler.
Despite this, they breed dogs that come not just from famous American bloodlines, but also champion dogs from Serbia.
All their dogs come microchipped and trained and, if necessary, they can help you find resources for other services such as spaying or neutering.
Website: MacKay Kennels
Email: [email protected].
3. Rottweiler Puppies In Youngstown, Ohio.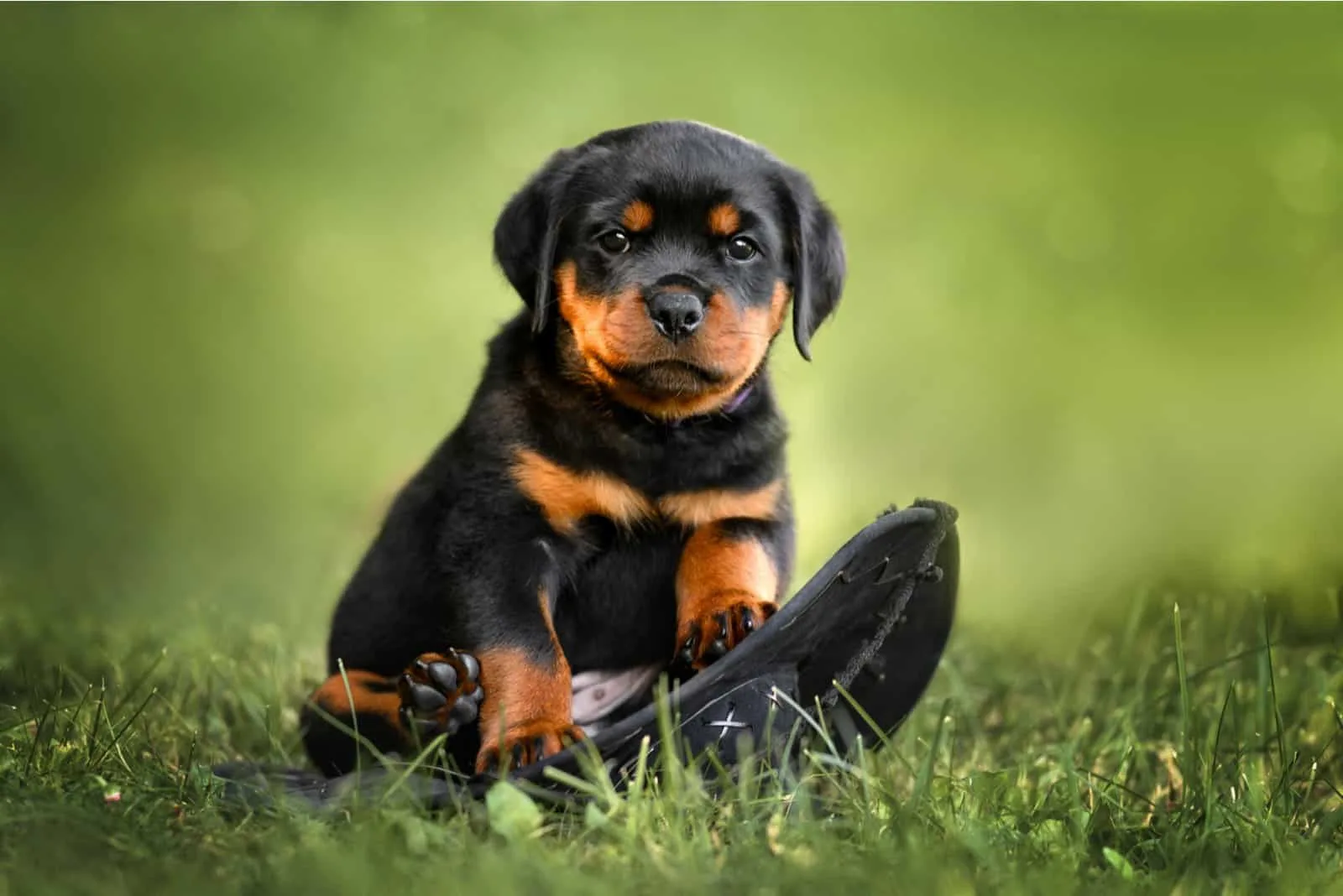 One of the best Rottweiler breeders in Ohio is Vom Blaurasen Rottweilers. They are a code-of-ethics Rottweiler breeder that focuses on breeding champion bloodlines from Europe, and from countries such as Germany and Yugoslavia.
They treat their dogs as family members, making sure they are socialized daily and raised with their children. This ensures that their puppies are balanced and well-socialized, with the best temperaments possible.
Next to Rottweiler puppies, they also occasionally have adult dogs for sale. If you want to learn more about this dog breed, you can find plenty of information on the blog section on their website.
While they sell their dogs in Ohio, they also sell to Indiana and Kentucky, so if you live in either of these two states, you might also consider buying a Rottweiler puppy from them.
Website: Vom Blaurasen Rottweilers
Email: [email protected]
4. Rottweiler Puppies In Lima, Ohio.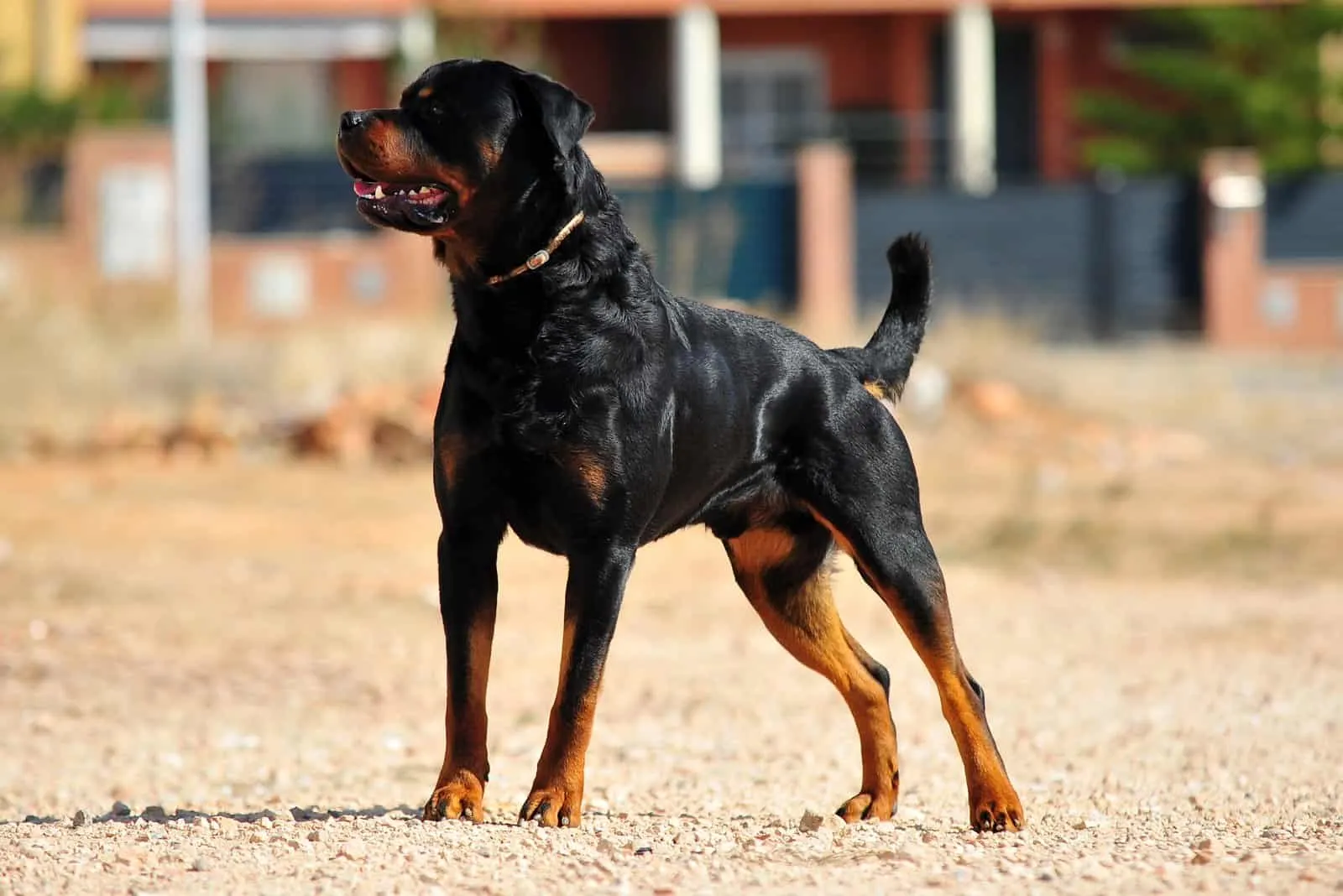 Aspiring dog owners from Lima can contact Premier Rottweilers. While this breeder keeps their exact address private, they ship not just to Ohio, but to other states, such as Kentucky and New York.
They sell healthy puppies that have been checked by the vet and are up-to-date with all necessary shots and deworming medicine.
As socialization is the key to a friendly, well-behaved puppy, they make sure their pups spend lots of time with their family members and other animals during walks and on the premises.
Website: Premier Rottweilers
Email: [email protected]
5. Rottweiler Breeders In Cincinnati, Ohio.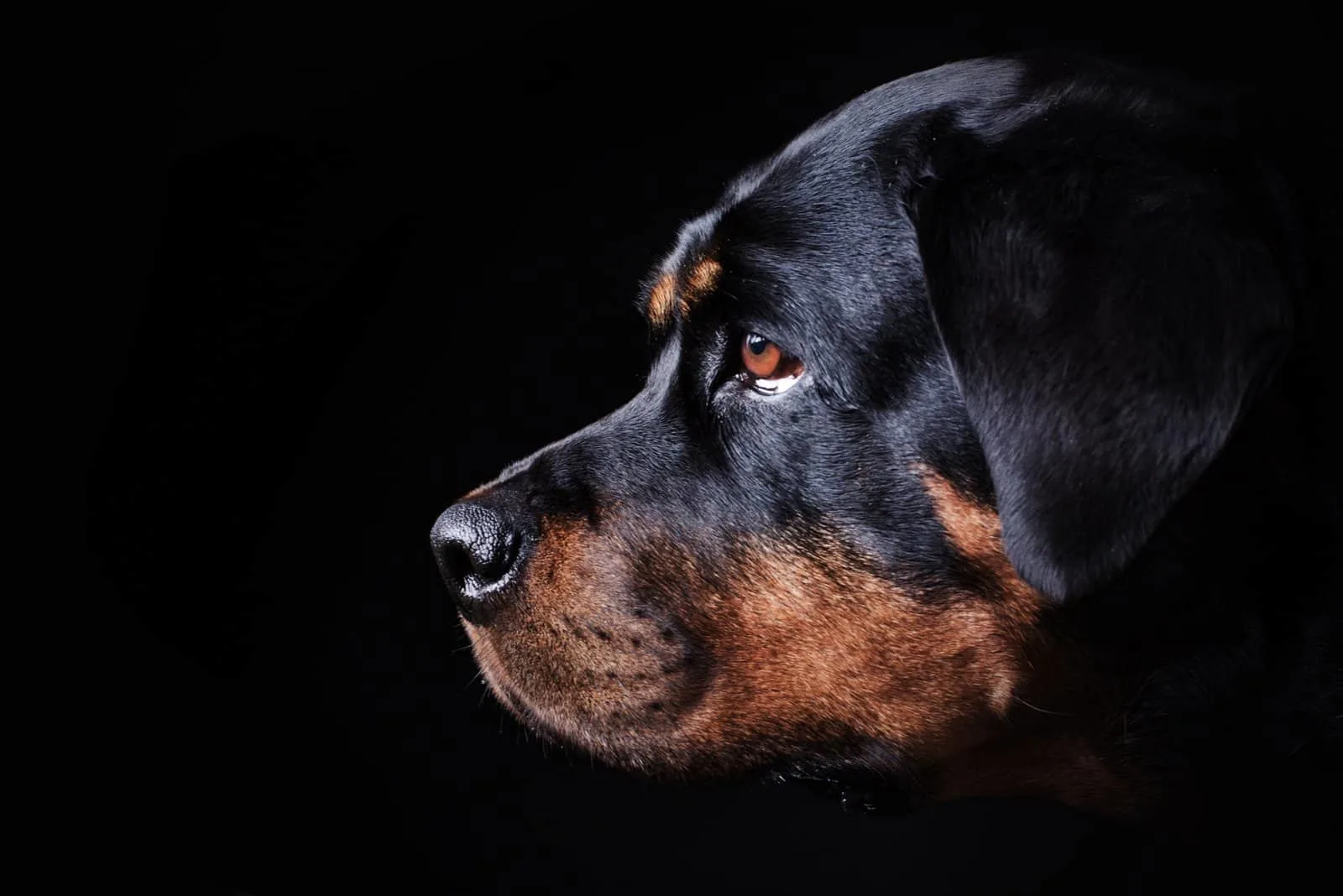 If you live in Cincinnati, you might want to contact King's Von Dickey Rottweilers and French Bulldogs as they are one of the most respected Rottweiler breeders in Ohio. They are the result of a breed lover joining forces with one of the larger kennels in the area at the time; Von Dickey Rottweilers.
They specialize in breeding imported dogs from top-notch European bloodlines. They are suitable for both show rings and family homes, making them the perfect balance between family dogs and champion ones.
As the breeder considers dogs to be their best friend, they also offer lifelong support to all of their buyers. This is a great way to make sure their pups are in good hands and live long and healthy lives.
Next to German Rottweilers, they also breed Frenchies, which makes a unique, yet adorable combination of breeds.
Website: King's Von Dickey Rottweilers
6. Rottweiler Breeders In Columbus, Ohio.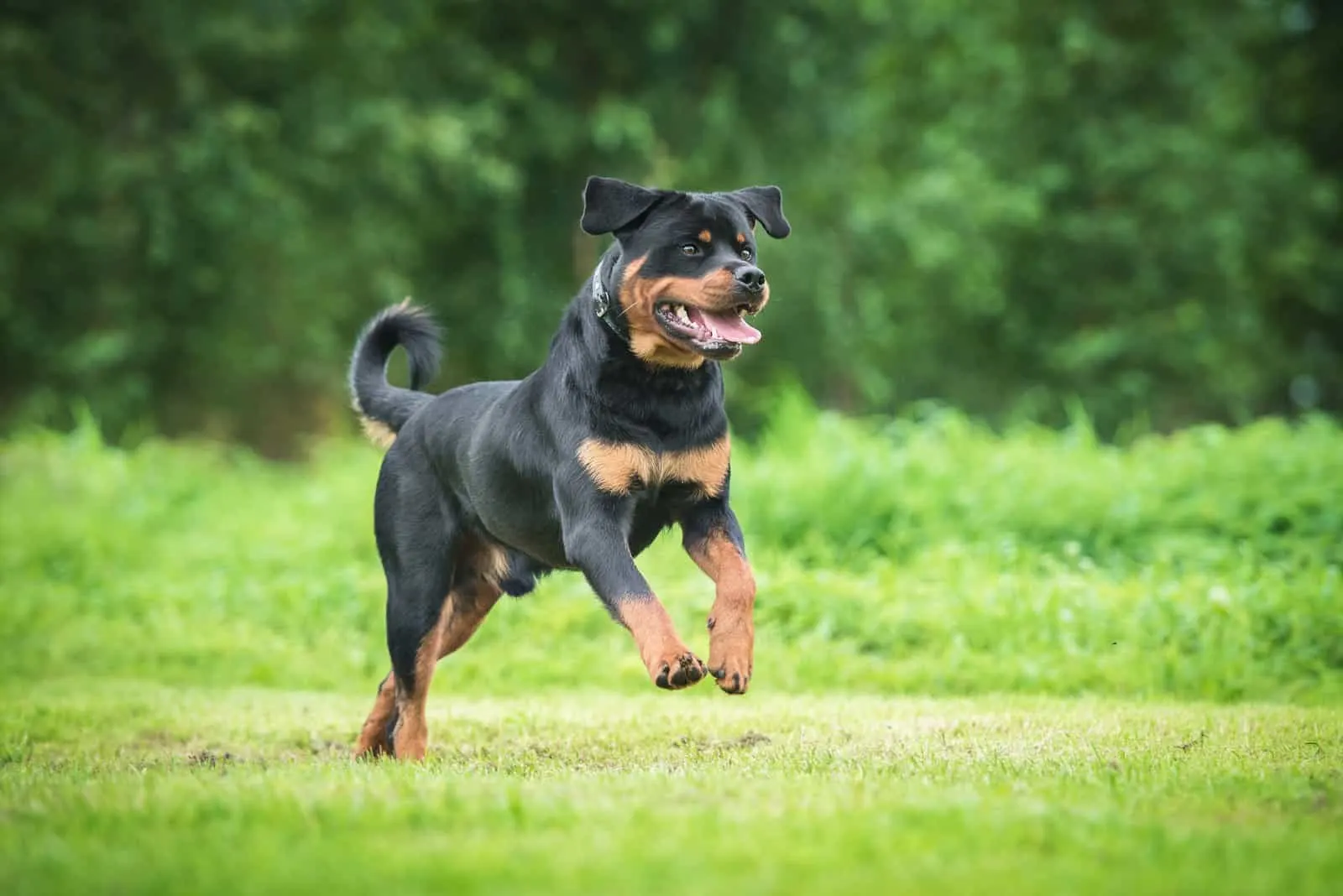 Columbus is home to one of the most reputable Rottweiler breeders in Ohio – Vom Hause Jaras Rottweilers. This breeder has been operating for around 12 years, and they quickly earned their great reputation.
Their dogs are the perfect mix of show dogs and family pets. They also have great pedigrees and are well-behaved; perfect for a family home.
Next to dog breeding, they offer Rottweiler stud services, but only to females that are proven to be of show quality.
All of their puppies are trained to be social and friendly. For example, they have their kids hold the pups while they clip their nails or brush them. This helps them build confidence and trust in children so they require minimal time to get accustomed to large families.
Not just that, but they make sure all their pups have their feet and ears checked by the vet to reduce the chances of infection. Also, their dogs are trained to walk on a leash, and most of the time, the owner's children are in charge of this task.
The owners are known for being extremely friendly and eager to help by answering any questions you might have. If you would like to know more about this breed of dog or about their breeding practices, feel free to hit them up.
Website: Vom Hause Jaras Rottweilers
Email: [email protected]
7. Rottweiler Breeders In Dayton, Ohio.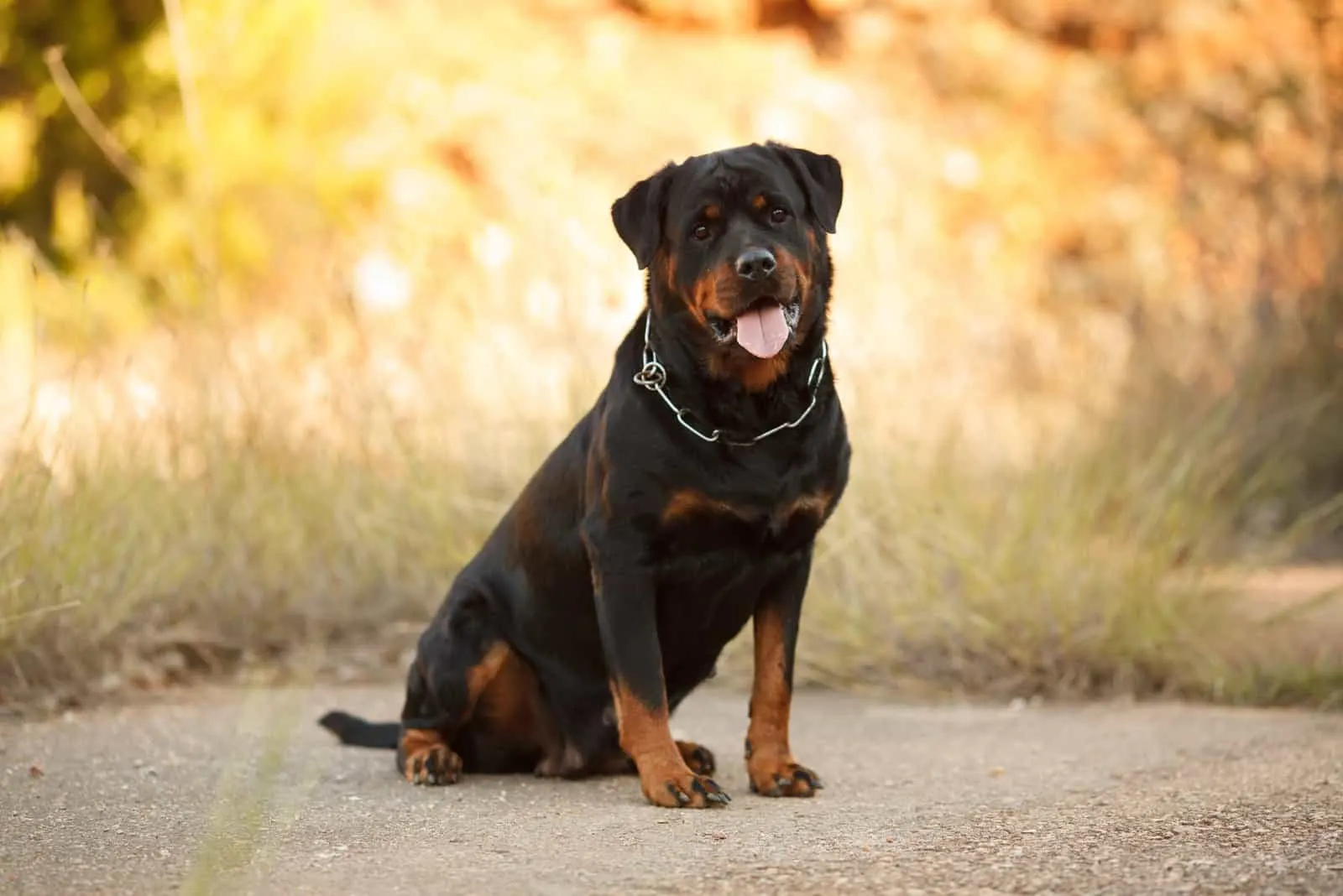 Krafthaus Rottweilers is one of the most reputable breeders in Dayton, Ohio. They produce some of the friendliest Rotties out there.
They are a fairly small code-of-ethics breeder that is operated by a family with kids. Their breeding dogs originate from some of the finest kennels from Hungary and Yugoslavia, and they have amazing bloodlines.
Their goal is to produce dogs with large heads and a tree-trunk bone type, which is considered a breed standard in Europe where the breeding dogs are from. At the same time, they focus on producing healthy, OFA-certified dogs.
They are a common participant of AKC and UKC conformation shows as well as AKC obedience and rally obedience, IABCA shows, and Sieger shows.
Every puppy they sell has been raised as a family member, and they come with a two-year health guarantee as proof of their good genetics. Also, they don't conduct or support Rottweiler tail docking as they want to follow European standards.
Website: Krafthaus Rottweilers
Email: [email protected]
8. Rottweiler Breeders In Sugarcreek, Ohio.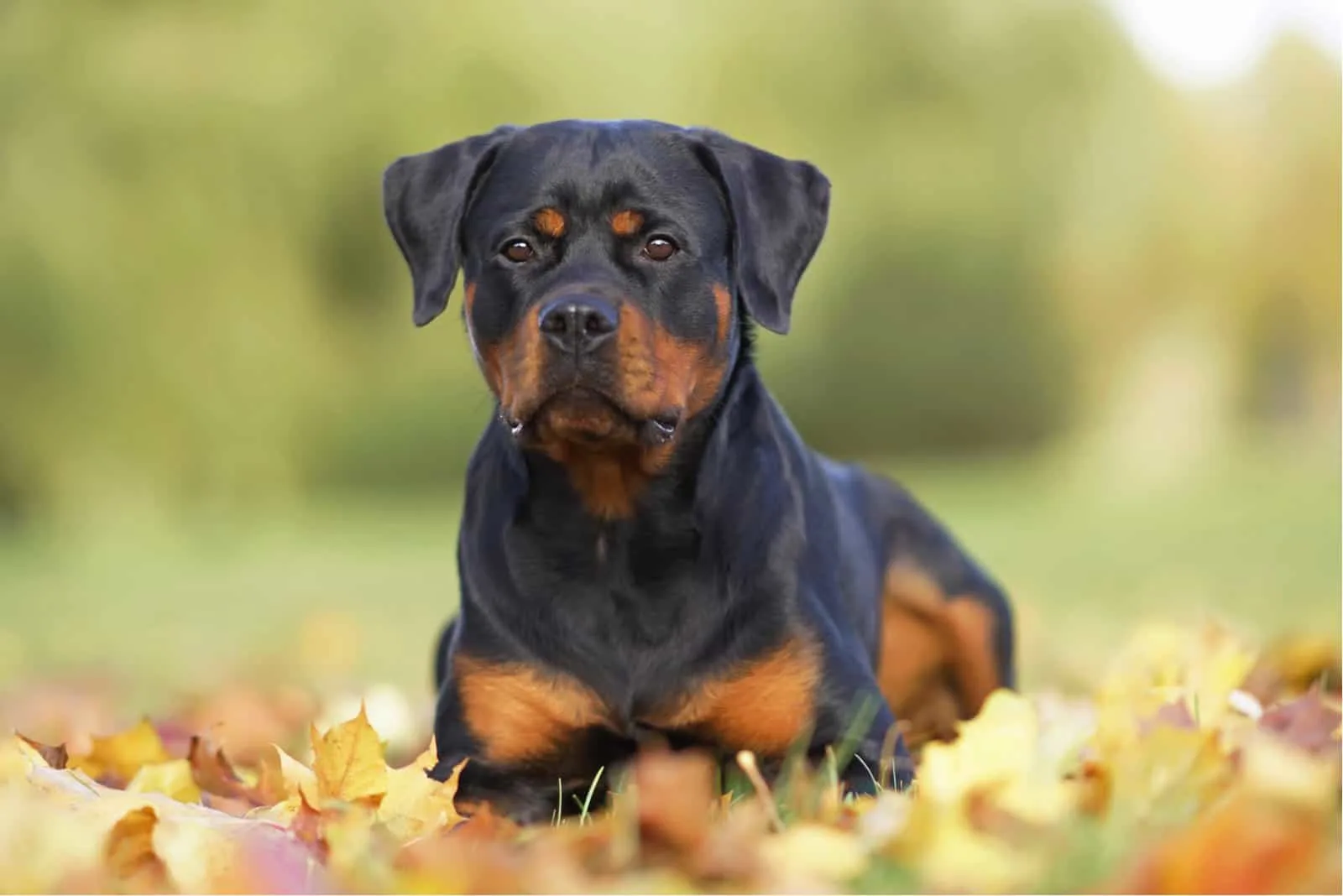 One of the best Rottweiler breeders in Ohio lives near Sugarcreek, in Somerdale. We're talking about Avon Kennels.
​Avon Kennels is a small breeder that treats all of its dogs as family members. They raise Rottweilers on their 16-acre farm, giving them lots of room to run around and play with the family children.
All of their puppies are registered by the AKC, and the breeder focuses on health, conformation, and temperament.
As they breed for quality, not quantity, they only produce a few litters each year. Also, they have retired most of their Rottweilers, but they might still sell a Rottweiler puppy occasionally.
Next to female and male Rottweiler puppies, Avon Kennels also breeds Labrador Retrievers and Himalayan cats.
Website: Avon Kennels
9. Rottweiler Puppies In Canton, Ohio.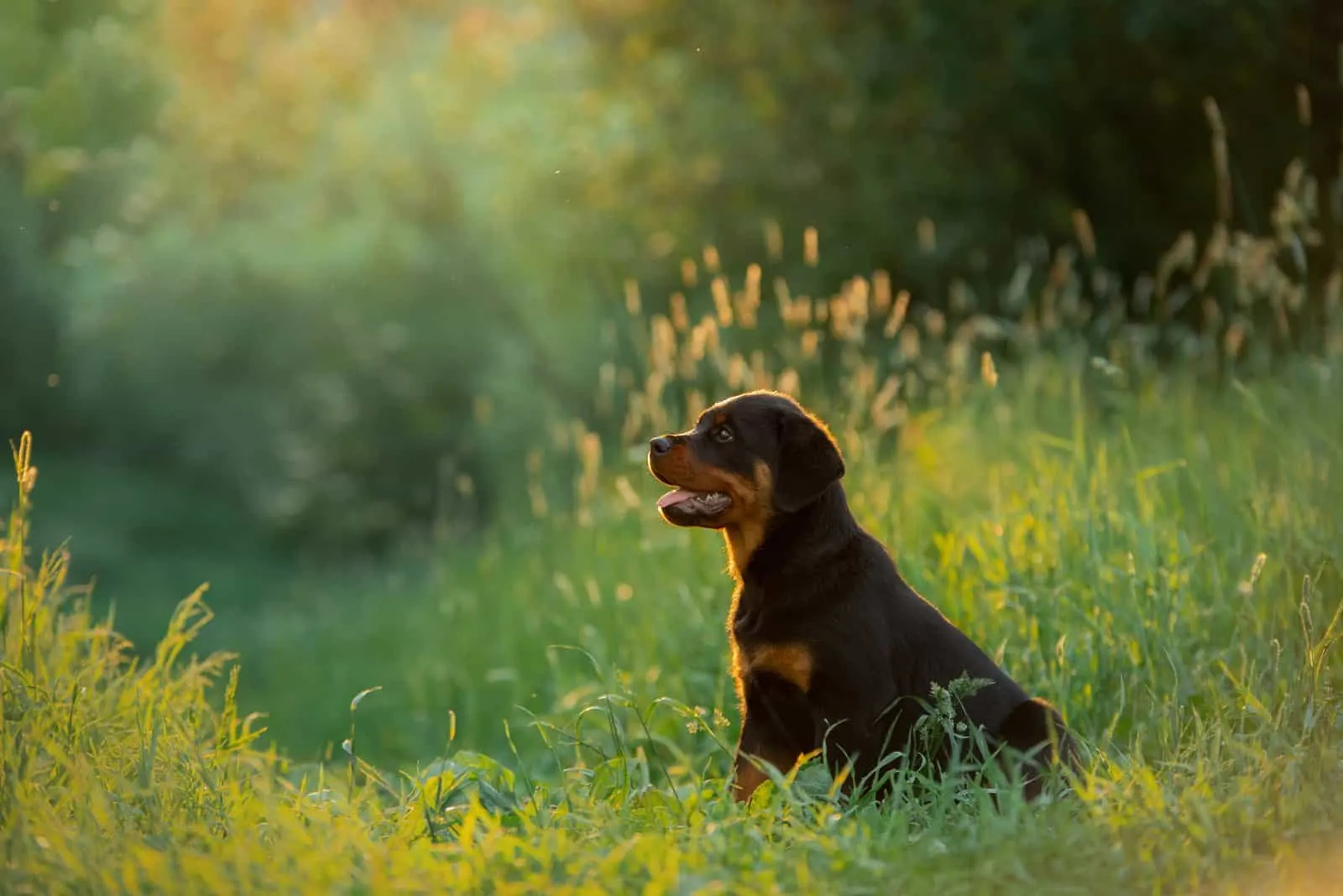 Von Allen Rottweilers is a reputable breeder from Rock Creek who also ships to the Canton area. This is a small family breeder who takes great care of their dogs and makes sure they are of the best possible behavior all the time.
They mostly sell family pets as their dogs are adapted to family living. They raise their dogs on their family farm, giving them plenty of places to run around and play.
They dedicate a lot of time and attention to socialization as they want their dogs to be as friendly as possible. Many of their dogs do great in families with children – although it is never recommended to leave your large dog with a small kid unsupervised.
As their puppies are raised in a family environment, they want to make sure that entire litters go to the best possible homes. If you need help picking up the right puppy for you, they will gladly provide a helping hand.
Email: [email protected]
10. Rottweiler Puppies In Lancaster, Ohio.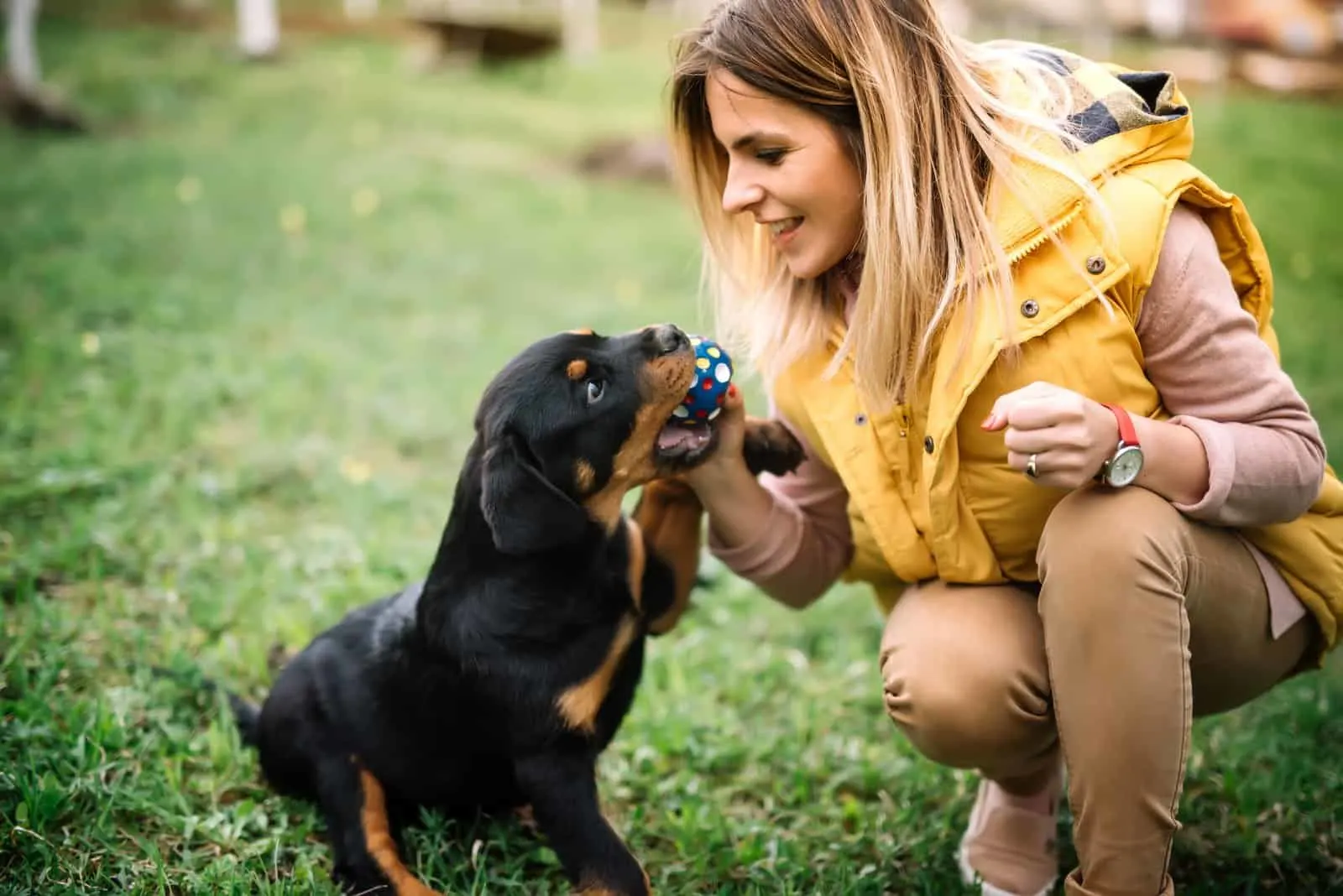 If you live in the Lancaster area, you might want to contact Mountain High Kennels, located in Frazeysburg. This breeder raises quality AKC Rotties in the comfort of their family home.
They follow a strict breeding program that mostly focuses on the dogs' temperament and health. Their goal is to create healthy and well-behaved pups that can make great family pets.
If you're looking for guard dogs, this is not the place for you. Mountain High Kennels breeds dogs that are fit to be family companions and not watchdogs – and they insist that their dogs become your family members instead of working dogs.
The puppies are raised by the owner and their family, and they insist that they raise the dogs on their own without outside help. This allows them to be a part of every moment of their dog's life. They even keep their kids around the puppies to make sure their Rotties are used to having children nearby!
All of their Rottweilers are used to typical household sounds, such as the vacuum cleaner and kids yelling around them. By doing this, they want to make sure that all of their dogs are well-adapted to the new home they go to.
They dock their dog's tails, and remove their dew claws by the time they are 3 or 4 days old. They give worming medicine to all of their dogs, and they make sure that they are up to date with veterinary checkups and vaccinations.
Website: Mountain High Kennels
Email: [email protected]
11. Rottweiler Puppies In Millersburg, Ohio.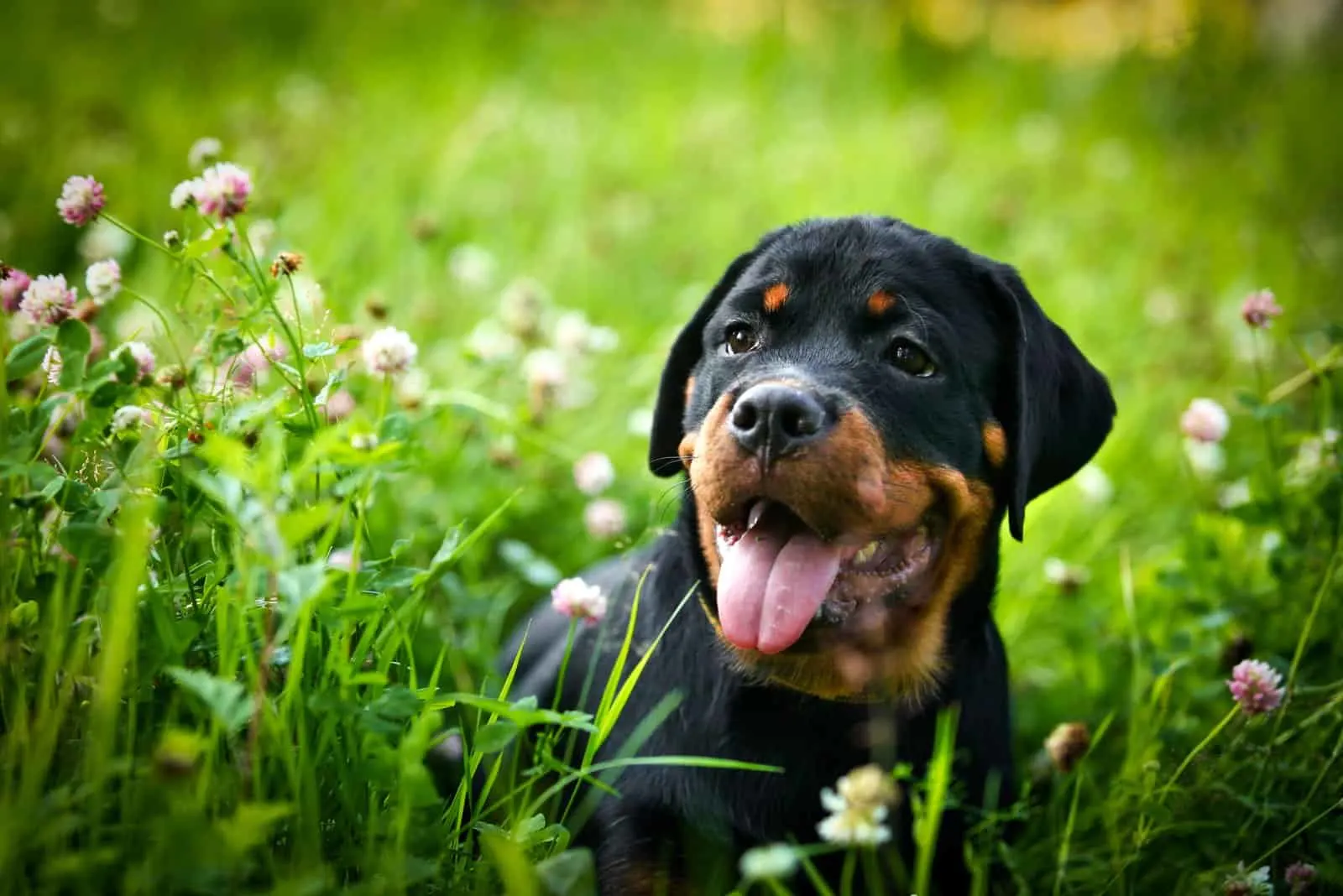 If you're looking for high-end Rottweiler breeders in Ohio that ship to Millersburg, you might want to contact Kings Rottweilers. This is a well-known ethical breeder that focuses on imported show-quality German Rottweiler bloodlines.
They carefully select dogs that will be a part of their breeding program, and they make sure that all of their breeding dogs are healthy and purebred.
Despite their careful selection, they are among the fastest-growing breeders out there. In fact, they claim to own a breeding male and female Rottweiler from every top German and European bloodline! This is a great place to pick your champion Rottweiler that will make an amazing show dog.
All of their pups come with all the necessary vaccines and health checks. Not just that, but their dogs are sold with a health guarantee and a conformation guarantee alike.
Email: [email protected]
12. Rottweiler Puppies In Wooster, Ohio.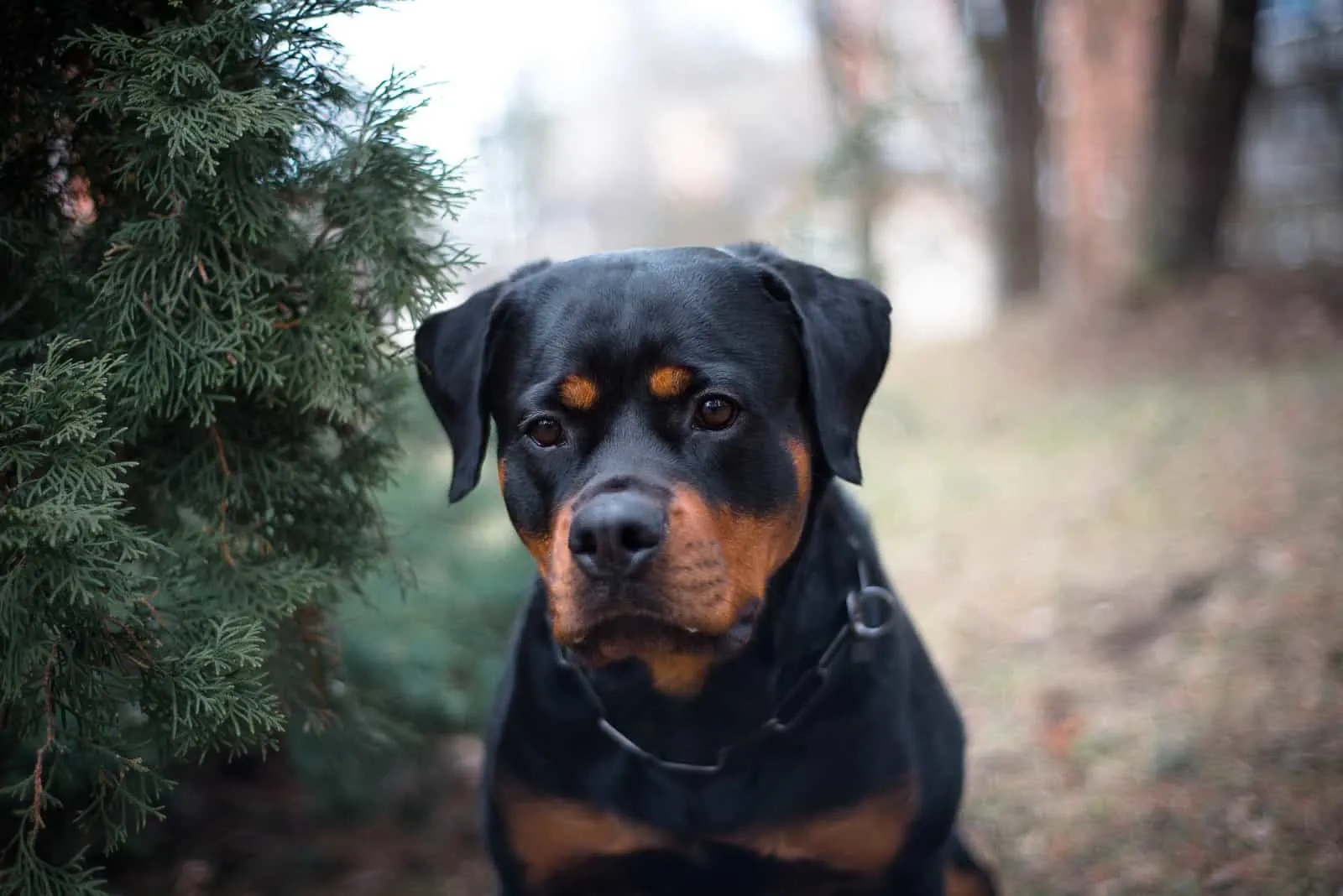 People looking to get a high-quality puppy in Wooster can contact Quarter Woods Rottweilers, from Morrow, as they'll gladly ship their dogs all over Ohio.
They follow a strict code of Ethical Rottweiler breeders, making them rather reputable and well-known. If you want to support only the best Rottweiler breeders in Ohio, this might easily be the one you should choose.
This breeder focuses on breeding healthy, well-tempered dogs. In fact, health is their main priority, and all their dogs are certified by the OFA to make sure their hips, bones, eyes, and heart are in great health.
While they import some of their breeding stock, they make sure that they are double-checked by vets in the U.S. as well. By doing this, they know for sure that their pups are of the best health possible.
Throughout the years, many of their dogs have been Seiger and AKC Champions as well as Schutzhund titled Rottweilers. If you want a dog that will excel in shows or at being the best guard dog ever, this might be the right breeder for you.
At the same time, thanks to early socialization and training, their dogs make amazing family companions and are always eager to please their owner.
Website: Quarter Woods Rottweilers
Email: [email protected]
13. Rottweiler Puppies In Xenia, Ohio.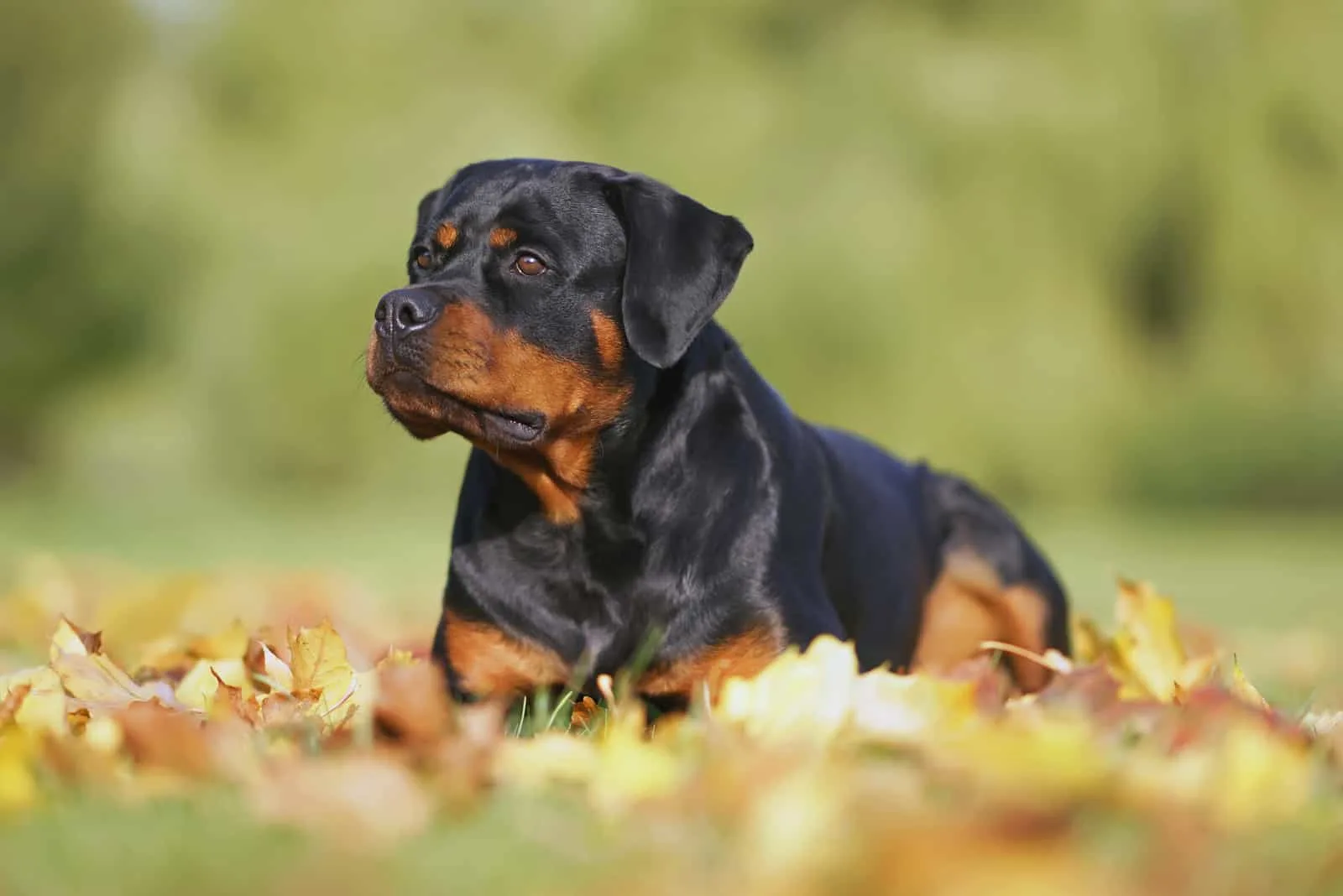 Aspiring dog owners from Xenia have likely already heard about Schwarzberg Rottweilers. This is a top-quality breeder from Martinsville that sells amazing AKC Rottweiler puppies, and is known throughout the U.S.
The breeder focuses on creating a so-called total breed. In other words, they strive to breed dogs that can do it all. Whether you're looking for a family pet or a show dog, Schwarzberg Rottweilers can do it all.
They focus on breeding German Rottweilers, and they focus on the breed standard that was originally used in Germany. As such, they have some of the finest German Rottweilers you can find.
Rottweilers that they breed are allowed to stay as natural as possible, and they help dogs develop all parts of their personality – from beauty to brains and working ability.
All of their puppies are trained and socialized so they can quickly acclimate to your home and be as amazing of pets as possible. Also, they make sure that all of their dogs have received the necessary vaccinations, and that they have been checked by the vet.
Website: Schwarzberg Rottweilers
Email: [email protected]
What Is A Good Price For A Rottweiler Puppy?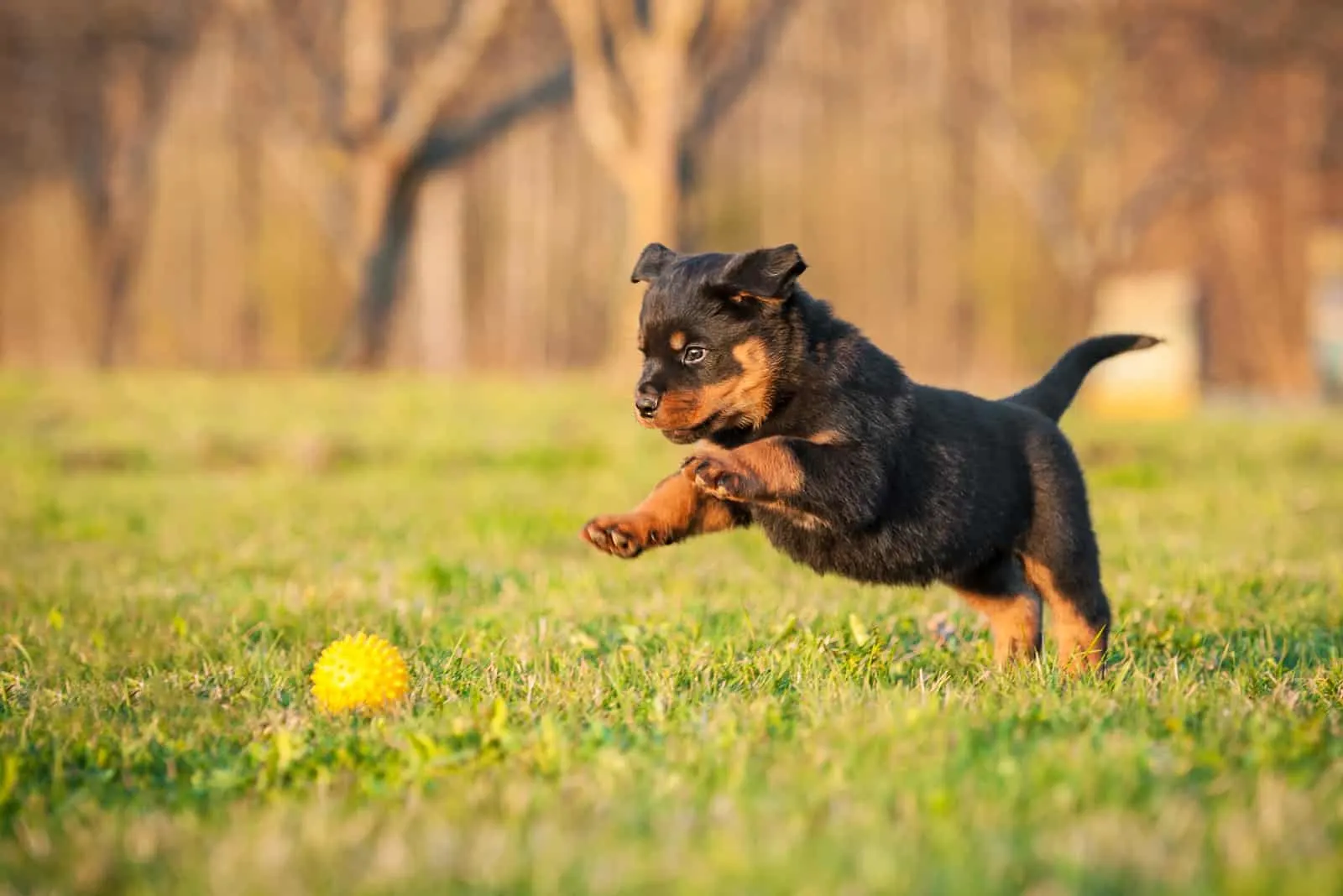 Another important thing for many aspiring dog owners is how much they'll have to pay for their Rottweiler dog. While it's true that cheap is rarely good, most people would still like to not spend a fortune on their new dog.
The price of the dog depends on the breeder, the bloodline, and on your area. In Ohio, the average price for a Rottweiler puppy is between $1,500 and $2,500. Anything cheaper than that might indicate that the breeder is not reputable or that there is something wrong with the dog.
Dogs from champion bloodlines as well as dogs with some specific traits, such as rare colors, might end up being much more expensive.
Of course, the expenses don't end at the initial price. Rottweilers are dogs that require extensive dog training and socialization. This might require you to take them to a professional dog trainer, and this can end up costing a few hundred dollars.
Don't forget to count in the price of dog insurance if this is something you'd like to pursue. Also, you'll have to buy your Rottweiler high-quality dog food, and a good dog bed, dog brush, and collar, as well as some dog toys they can play with.
Rottweiler Puppies For Sale In Ohio Under $500
It is possible to find Rottweiler puppies for sale at a very affordable price. Some people might list them for as low as $500 or even less! However, we would strongly advise you not to buy such cheap dogs.
Breeding dogs the proper way includes many expenses for the breeder. This includes health tests, high-quality food, as well as even the cost of maintaining their premises. When a breeder sells their puppies, they have to include the costs of these expenses. Otherwise, they'll only lose money.
As such, you're not just paying for the dog, but also for these services that reputable breeders conduct.
Backyard breeders don't conduct any health test, and they usually don't do any proper maintenance of the breeding location. This doesn't necessarily mean they don't mean well. Many backyard breeders are owners who have ended up with an unwanted and unplanned litter that they now want to find new homes for and earn a few bucks while doing this.
Such a small price might also indicate that you're dealing with a dog from a puppy mill. As their name indicates, puppy mills are locations where dogs are bred extensively. The only goal of puppy mills is to produce as many puppies as possible in a short amount of time. For them, puppies are a means of earning money and nothing more.
Most puppies from puppy mills go to puppy brokers and pet stores. This is why it isn't uncommon to find cheap puppies in pet shops or being sold on the streets.
However, puppies from puppy mills are commonly sick as they aren't being properly taken care of. Many have been separated from their mothers too soon, which is another reason why they might not be in the best of health.
Not just that, but dogs raised in puppy mills tend to have behavioral problems as they haven't been properly socialized.
Even if you don't think there is anything wrong with the puppy you want to purchase, by giving them money, you are supporting unethical breeding practices.
If you'd like to get an affordable dog and are willing to risk the chances of health conditions, your best option is to adopt a dog from a rescue shelter. By doing this, not only will you get a dog at a small fee of less than $500, but you'll also do a good deed by helping an abandoned Rottweiler find a new home.
Rottweiler Puppies For Sale In Ohio; Craigslist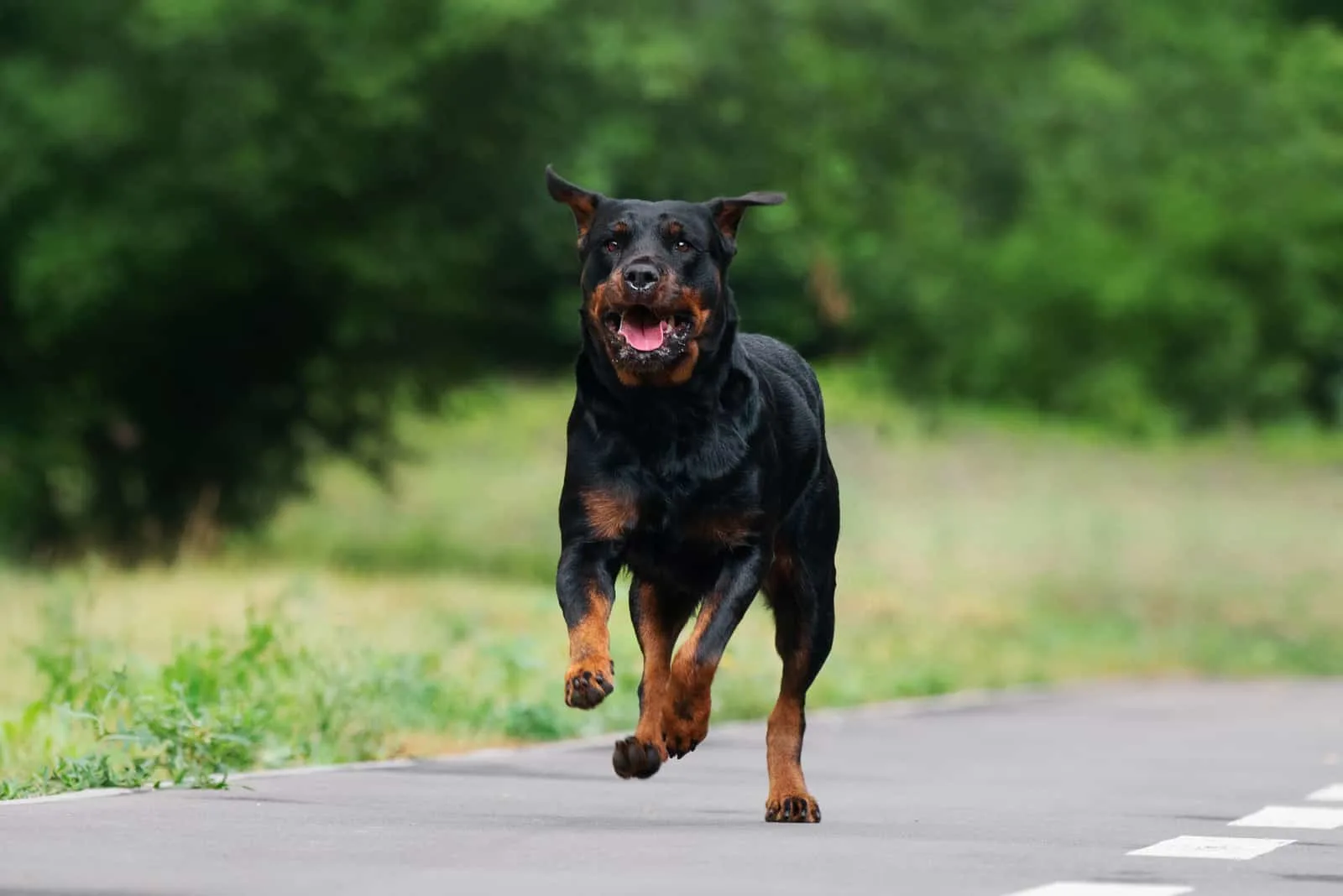 Buying a pet from Craigslist is never a good idea. You can never know who you're dealing with or in what condition the dog is in. Sure, this is a way to buy a Rottweiler at an affordable price, but the risks are huge.
Not just that, but there is always a chance of the listing being a scam, which is another reason why you should always be very careful about who you're doing business with.
If you really want to buy a dog from Craigslist or some similar website, here are a few things you need to do to make sure you are safe:
• Always meet with a buyer in public, and bring a friend with you.
• Pay in cash instead of paying in advance.
• Don't carry much extra cash with you.
• If the seller wants to use a different email than the one on Craigslist, refuse. This is likely a scam or an attempt to take more money from you.
• Listen to your guts. If something feels wrong, it likely is.
All of this is without counting on the risk of your puppy being sick, a crossbreed, or having some serious behavioral problems. The only way to be certain your dog is of proper health is to buy from reputable Rottweiler breeders in Ohio.
How Do You Choose A Good Rottweiler Guard Dog?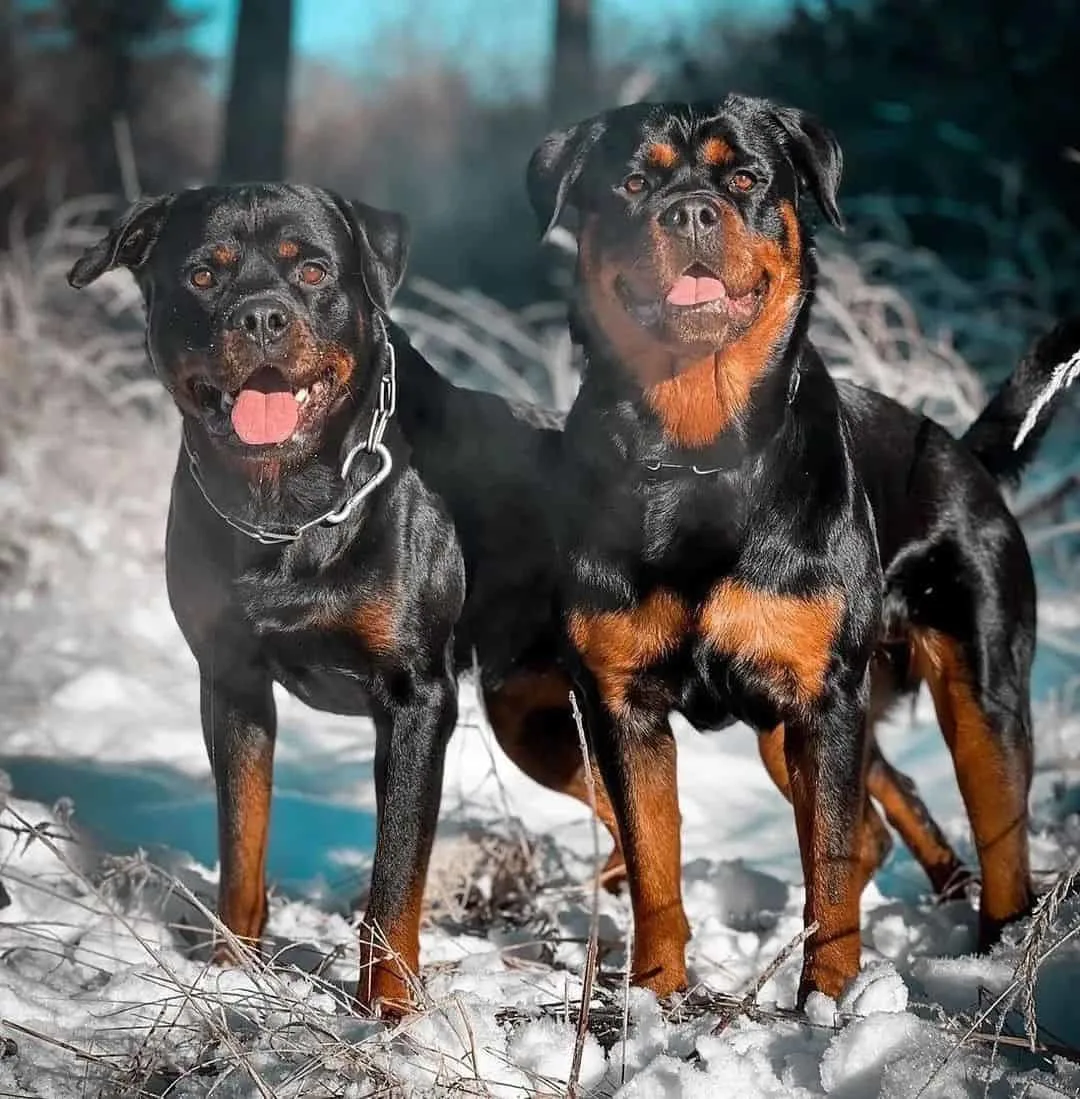 Photo from: @rottweiler.dogs.life
Many people who want to buy from Rottweiler breeders in Ohio are looking for a good watchdog as this is a job that Rottweilers do best.
While all Rottweilers are protective (and somewhat territorial, even) and extremely loyal, some are better at guarding your home than others. Once again, while proper training is essential, picking a dog with the right temperament is helpful as well.
Here are a few tips on how to pick a Rottweiler puppy that will make an amazing guard dog:
• Look for a puppy that isn't shy. While cute, skittish dogs tend to grow up to have behavioral problems due to their insecurity and lack of confidence. When you have a strong dog such as a Rottweiler, this isn't something you want.
• Also, don't choose a puppy that is active to the point of bullying other puppies in the litter. A Rottweiler pup must always be friendly and okay with you handling him.
• Just like other large dog breeds, Rottweilers are at an increased risk of hind leg issues such as hip dysplasia. Even if a puppy is certified by the OFA, always make sure his back legs seem fine.
• Ask the breeder whether they have conducted any early socialization and dog training. This is essential to making sure your pup is used to being trained from an early age.
• Ask about the dog's parents' temperaments. Is either of them a guard dog? A puppy that comes from a guard dog bloodline is more likely to be an excellent guard dog themselves.
Do Rottweilers Make Good Family Pets?
Rottweilers are dogs that are considered a dangerous breed by many. There are claims that these dogs are prone to aggression, especially towards other dogs and strangers.
There is some truth to these claims. Due to their history, Rotties are much more territorial compared to some other dog breeds, such as Golden Retrievers or Great Danes. This alone is enough to make many people think they don't make good family companions and should only be kept as guard dogs.
However, it all comes down to dog training. If you know how to properly train these powerful dogs, and if you socialize them on time, you can teach them to be around other dogs and strangers without too many problems. You might even teach them to be friendly and social dogs!
Choosing the right Rottweiler breeder in Ohio is an important step to this. If you know your dog's genetic background, you're more likely to know how to behave around him and how to choose the best possible dog for your lifestyle.
Any dog can make a good family pet. The most important thing is that you know how to teach them to be the best dog possible. Good Rottweiler breeders in Ohio are great helpers for this.
If you give this amazing breed a chance, you'll see just how amazing of dogs they truly can be.
With that being said, these are not dogs for everyone. They require owners who are firm and ready to show the dog how they need to behave. Otherwise, you might end up with a dog that is not just spoiled, but dangerous.
Related Articles:
● Top 9 Dachshund Breeders In Ohio: Where To Get The Best Doxies
● The 5 Best Corgi Breeders In Ohio In 2022
● 17 Best Rottweiler Breeders In Georgia, 2022
● 9 Best Bernese Mountain Dog Breeders In Ohio