Maltipoos are a crossbreed between Poodles and Maltese, becoming increasingly popular pets. Any household, whether it's an apartment, a house, or a family with children is an excellent fit for them.
There are numerous Maltipoo breeders in Toronto, but there are also many puppy mills that offer cheap, low-quality puppies without any supporting documentation.
Since Maltipoos are an expensive designer dog breed, there are many unethical breeders that sell these puppies for cheap to earn quick money. That's why you need to be careful when selecting a Maltipoo breeder.
We conducted extensive research to compile a list of the top Maltipoo breeders in Toronto and the surrounding area.
Maltipoo Puppies For Sale In Toronto
If you live in Toronto and are considering getting a Maltipoo, look no further. To assist you, we've compiled a list of Toronto's top Maltipoo breeders.
You've probably heard about puppy mills and how they breed dogs indiscriminately, resulting in puppies who are frequently ill-tempered and unhealthy.
That's why we don't include any of those establishments in our list and we strongly advise you to stay away from puppy mills and stick to reputable, verifiable breeders with a lot of experience and a healthy dose of positive reviews from happy customers.
Whenever you want to expand your family with a furry new member, you should always purchase from a reputable breeder. A reputable, ethical breeder will be there for their puppies at all times and make sure that they receive all they need for as long as possible.
If you live in Toronto, then this article will be perfect for you, but if you want something that covers the wider Ontario area, then we can help you with that, too.
Look through this list, then study the breeder on your own before deciding which one to work with.
1. Little Cups Maltipoos — Richmond Hill, ON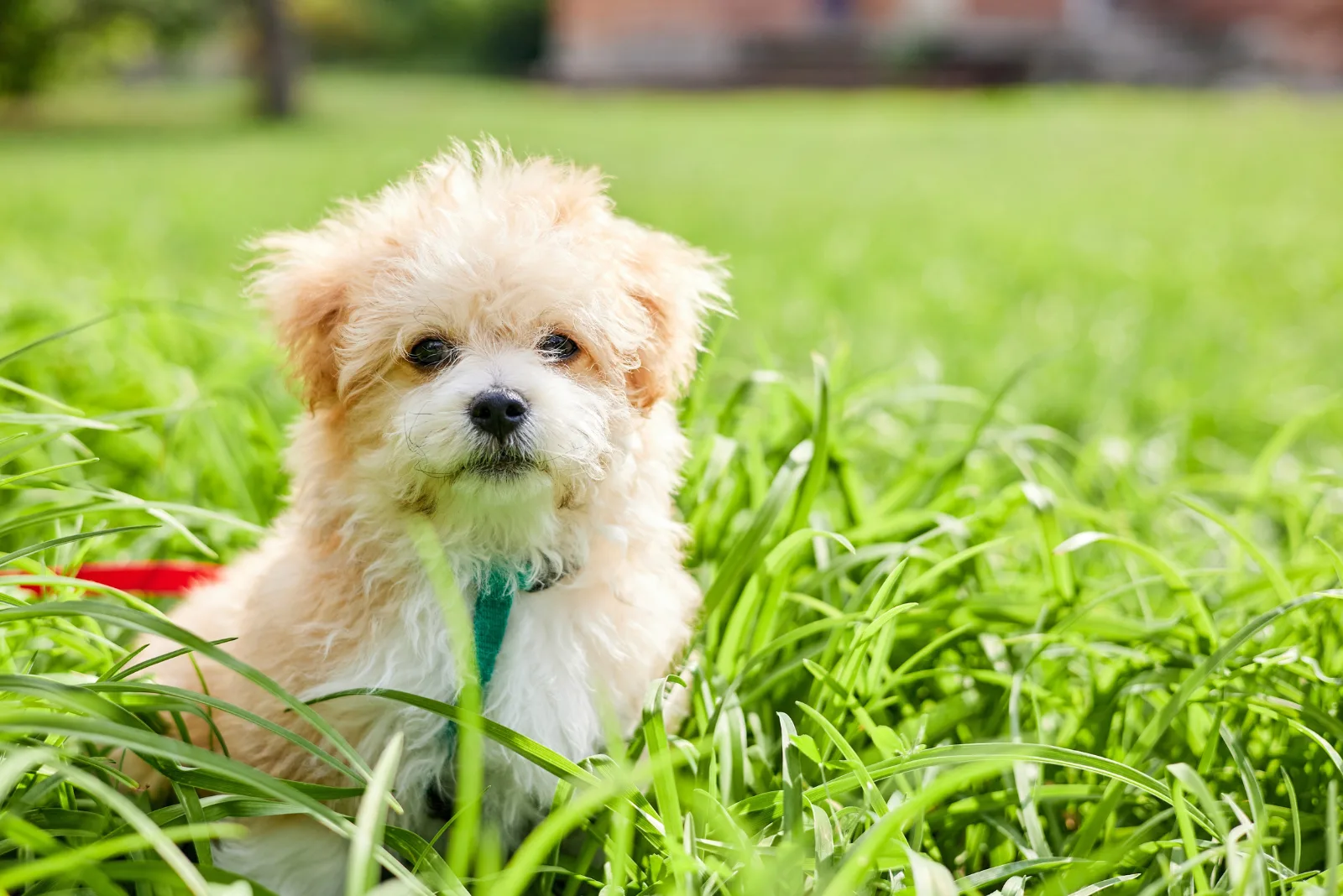 Teacup-sized Maltipoos, as well as Poodles and Maltese, are the hypoallergenic breeds that Little Cups Puppies specializes in. Currently, they are working in Richmond Hill, Ontario (GTA).
They have sold over one hundred small breed puppies so far, and their customers have come from all across Canada, including Toronto, Mississauga, Milton, Oakville, Barrie, Windsor, Hamilton, Ottawa, Montreal, Quebec, Edmonton, Nova Scotia, and Vancouver.
Aside from Maltipoo pups, they also have Toy Poodles and purebred Pomeranians, so you really have a decent variety to choose from.
All of their puppies have optimal genes and come with a one-year guarantee of congenital health and a 24-hour text support service.
They absolutely adore their dogs and they believe that everyone should treat their dog with the same kind of love and care as they do.
Another great thing about Little Cups is that their puppies can also be shipped all over Canada by air. The cost of the flight is a separate expense from their puppy adoption fee, but it ensures a faster journey.
Little Cups Contact Info
Website: Little Cups Maltipoos
Email: [email protected]
2. Willowbrook Kennel Maltipoos — Woolwich, ON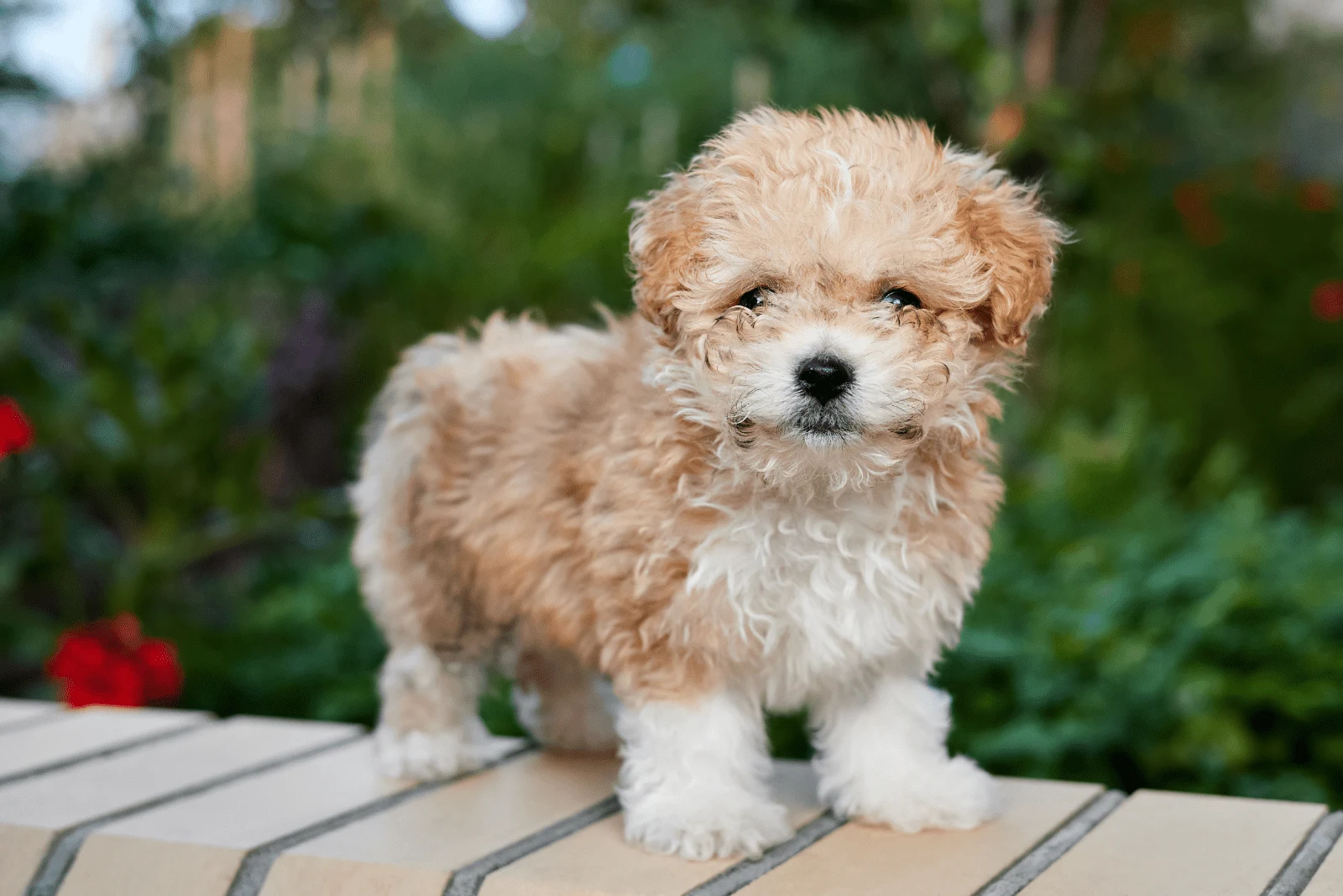 The main goal of Willowbrook Kennel is to provide you with healthy puppies that have been examined by a veterinarian, had all their vaccinations, and been dewormed. They have cultivated Maltipoo dogs for many years and they have become experts at what they do.
They are certain to have that unique addition you're seeking because they are registered with Woolwich Township and have a license from the Waterloo Region.
These breeders provide you with puppies that were lovingly raised in a kennel that was airy, light, clean, and were regularly vet-checked. They also come with a written warranty.
At their location, they currently have many available puppies, such as Maltipoos, Shih Tzus, Poodle puppies, and various other Doodles. Just check out their official website for more information, as well as a lot of adorable photos of these beautiful litters in various colors, including white, cream, and apricot.
To maintain a high standard of living, they constantly look to renovate and freshen up their facilities. Just recently, the nursery has undergone some improvements to sustain and give a decent quality of life to their mothers and puppies.
They treat these adorable puppies like members of their own family and give them a welcoming, friendly environment. Their puppies are well-socialized and obedient as a result of this.
For the comfort and well-being of their dogs, they go above and beyond what is required.
Willowbrook Kennel Contact Info
Website: Willowbrook Kennel Maltipoos
Email: [email protected]
Phone: 519-664-0645
Address: 1232 Northfield Drive East, Conestogo, Ontario, Canada
3. Happy Dogz Retreat Maltipoos — Fenwick, ON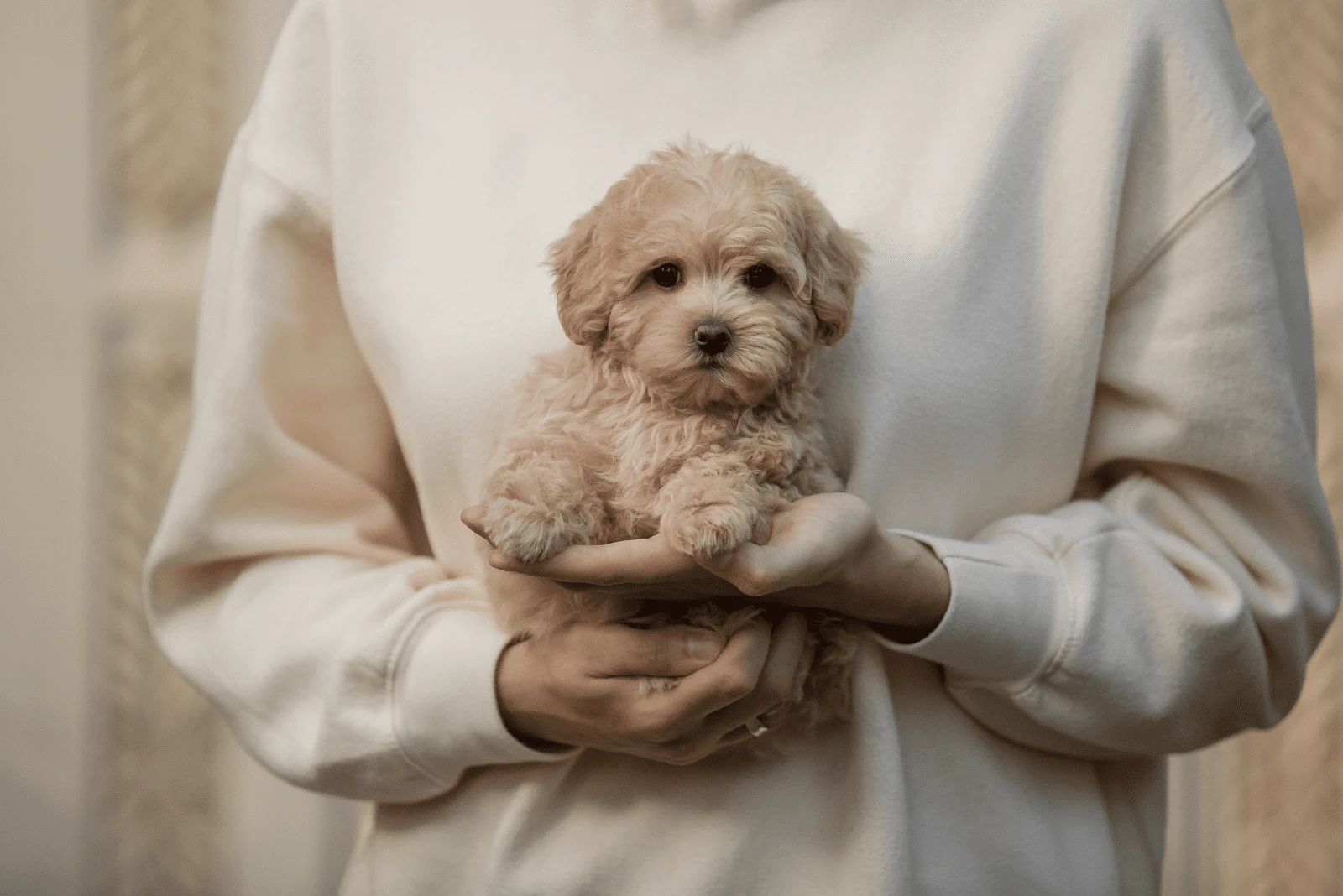 Happy Dogz Retreat maintains a professional kennel and makes sure the puppies are raised in a healthy and caring environment.
They have more than twenty years of breeding experience, and their puppies are bred and obtained from numerous accredited and authorized breeders.
They claim that their puppies are free of any genetic illnesses. They also make sure that the parents of the puppies are not bred more than twice in their lifetime. Their main goal is to produce and provide puppies that are of the highest caliber, ethically produced, healthy, and well-socialized.
They make sure that their puppies get the proper love, care, and attention. Their puppies are well-socialized and get along well with children and other pets since they are loved and properly taken care of from a young age.
The people at the Happy Dogz Retreat put a lot of care and effort into rehoming the dogs and providing them, and their customers, with everything they need.
Read next: 8 Best Maltipoo Breeders In Florida You Can Trust
Happy Dogz Contact Info
Website: Happy Dogz Retreat Ontario
Phone: 647-228-8645
Address: 259 Farr St, Fenwick, ON L0S 1C0, Canada
4. Mini Pups Maltipoos — Halton Hills, ON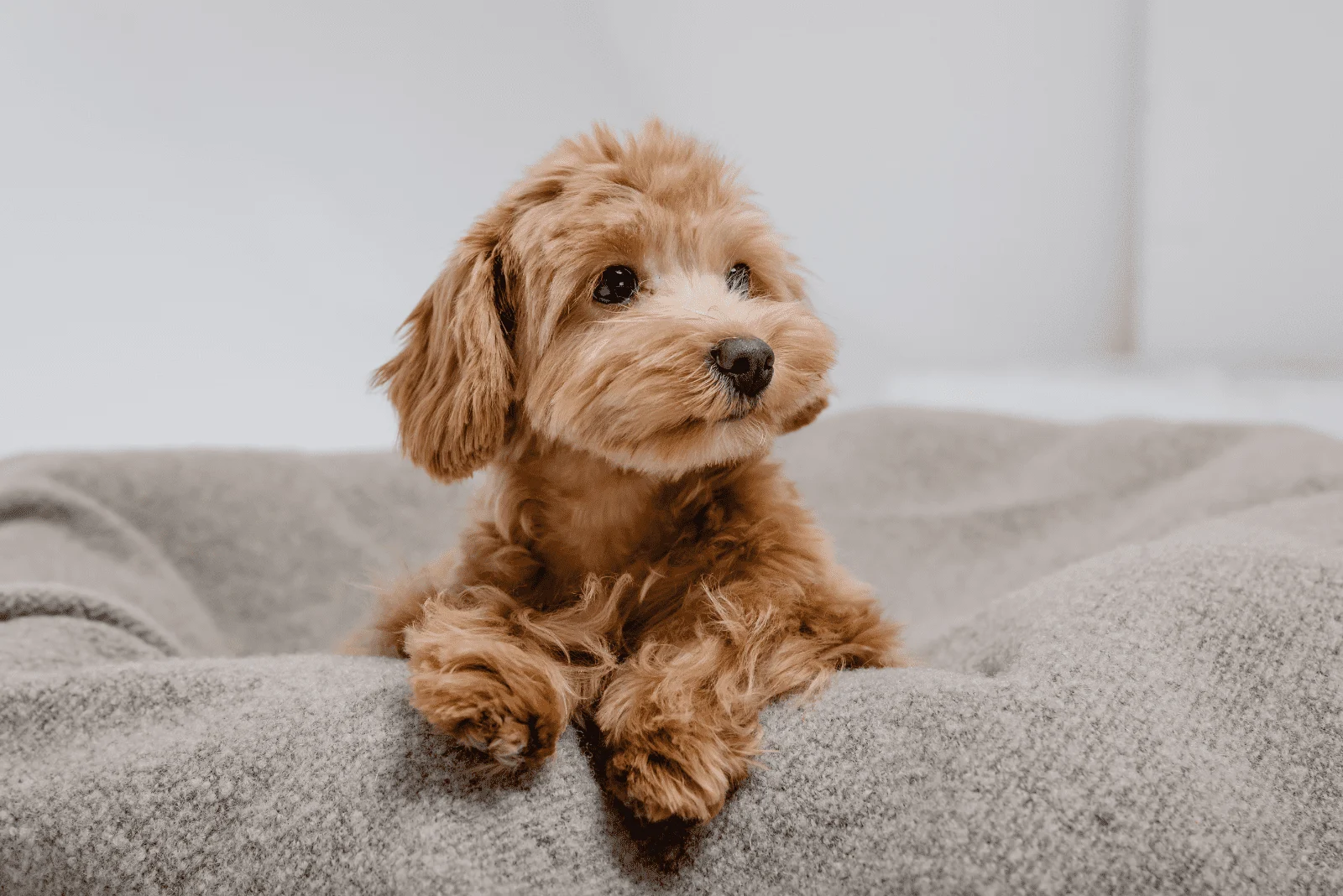 Mini Pups has been matching little toy breed puppies with their forever homes since 2006. Their preferred breed is the Maltipoo, and they have the most wonderful puppies.
Their extensive list of healthy dogs is proof of their devotion and attentiveness. Additionally, the emotional health of their Maltipoo puppy is enhanced by a balanced, loving atmosphere. They can thrive in peace because the location is generally calm and quiet.
Puppies initially spend most of their time napping and are drawn to peaceful settings where they can rest interrupted.
But keeping their canines healthy and physically robust requires more than just letting them sleep. That's why the folks at Mini Pups feed them nutritious foods, give them weekly baths, as well as take care of their first shots and everything.
They have a knack for finding the right puppy for every customer by matching their personalities and temperaments, and they also offer an incredible five-year health guarantee with each pooch that they sell.
Related reading: Top Maltipoo And Teacup Maltipoo Breeders From USA!
Mini Pups Contact Info
Website: Mini Pups Maltipoos
Phone: 647-838-6762
Address: 38 Stockman Crescent, Halton Hills, ON L7G 1J7, Canada
5. Puppies R Forever Maltipoos — Toronto, ON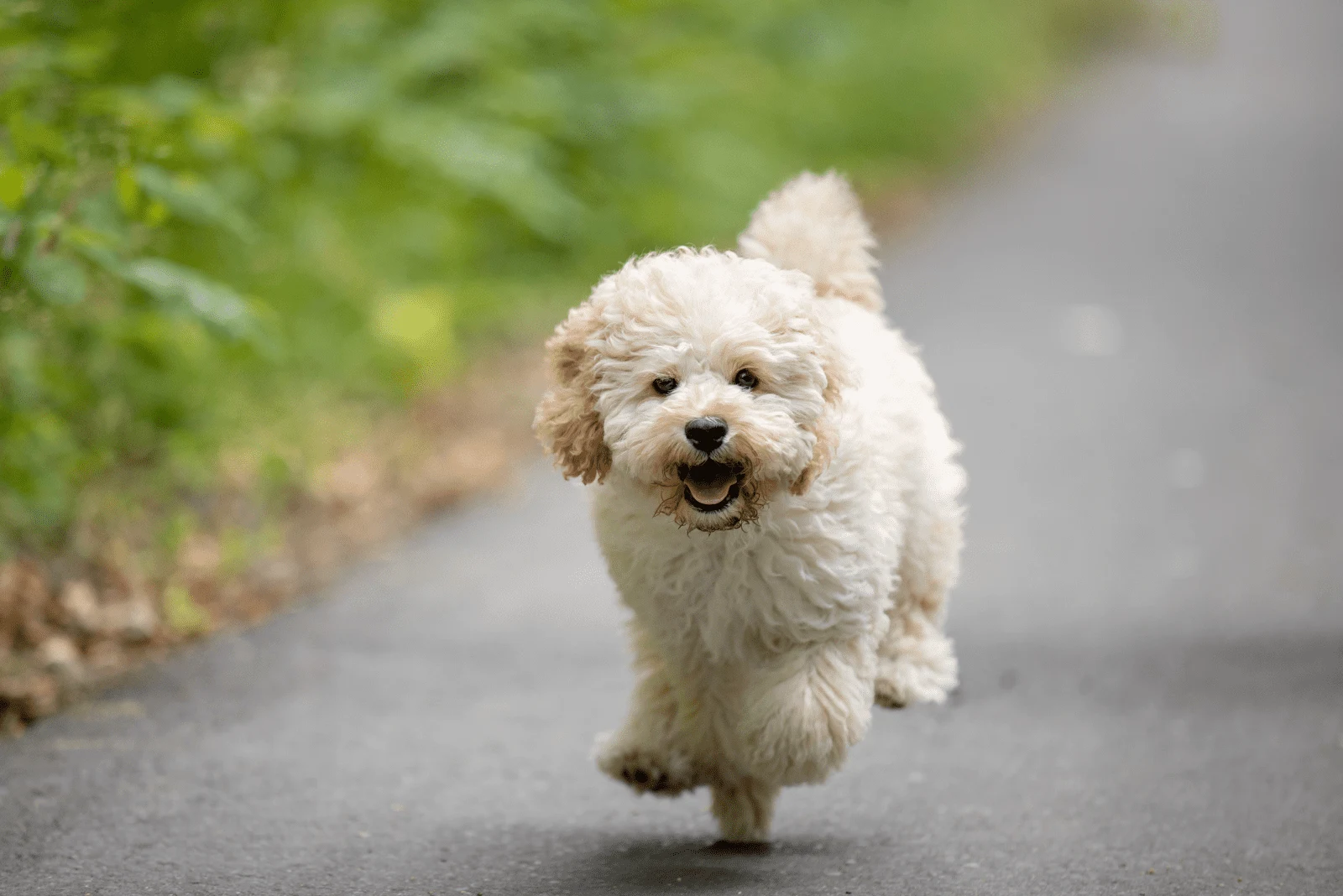 In Ontario, Puppies R Forever is known for its cute Teddy bear Maltipoo puppies and Teddybear Morkie puppies. Although their pups are some of the loveliest you'll ever see, bear in mind that, because this business is operated on a small scale, there may not always be litters available.
Because of this, waiting times may be longer than with a typical breeder.
They make sure to only use the healthiest, most high-quality parent dogs in the breeding process, and all of their puppies are all properly immunized before leaving for a new home, which is absolutely crucial.
Photos shared on their Facebook page show that the dogs from this breeder are healthy and seem to be well-kept. There is a link to the page down below if you want to see the little rascals thoroughly enjoying themselves at the Puppies R Forever facility.
You can also read some of the comments left on their Facebook page in order to learn what other people think of this breeder as well.
Also read: 5 Best Maltipoo Breeders In Texas: Find Your Perfect Puppy
Puppies R Forever Contact Info
Facebook: Puppies R Forever Maltipoos
Phone: 905-926-3812
6. Peppa Pups Maltipoos — Toronto, ON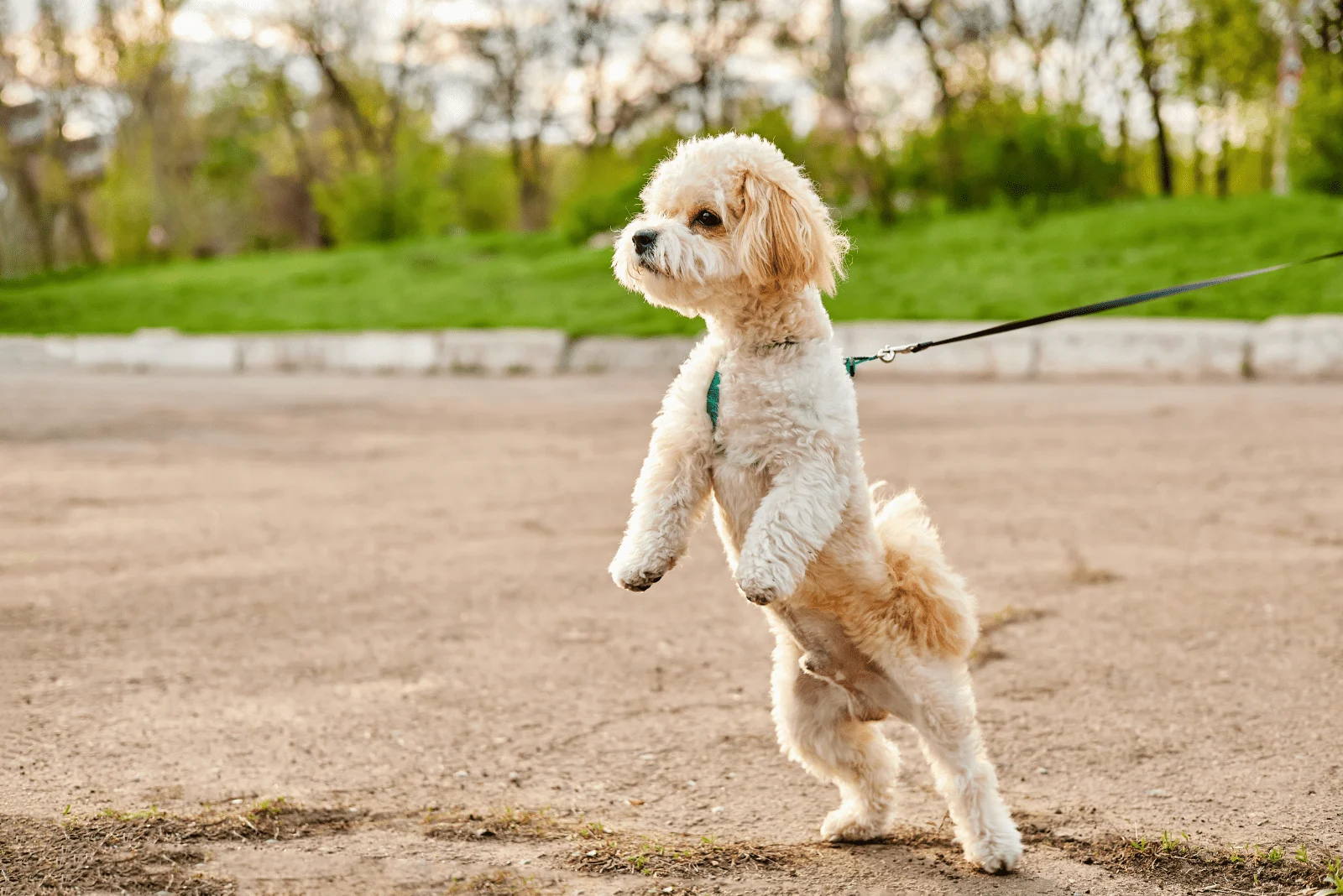 Peppa Pups is not exactly a Maltipoo breeder, it's more of a pet store. The goal of Peppa Pups is to offer puppies of the highest caliber that are both healthy and responsibly bred.
They were established in South Korea over 20 years ago, and recently, in response to widespread demand, they opened their new locations in Canada.
They collaborate with qualified, experienced, ethical, and responsible breeders who are committed to preventing animal abuse. Their kennels are clean and well-kept, and they also offer a nurturing atmosphere where Maltipoo puppies can grow.
Before coming to live with you permanently, a qualified veterinarian checks on the puppies' health every week. Strict health checks are performed on all Maltipoo puppies by professional veterinarians.
Each puppy in their health and training program goes through a series of rigorous health inspections, and they also vaccinate, deworm, and microchip each and every one of them.
They view the puppies as members of their family in an effort to increase their intelligence and social skills. Every activity, including eating, cleaning, and taking a bath, has a designated time, which allows the puppies to live a disciplined life and stick to a schedule.
In addition, they have a solid twenty years of expertise in dog breeding, so they are familiar with all the methods and strategies for raising a puppy.
Read next: The Top 7 Reputable Maltipoo Breeders In The UK Of 2022
Peppa Pups Contact Info
Website: Peppa Pups
Email: [email protected]
Phone: 647-823-2711
7. Tiny Paws Castle — Ottawa, ON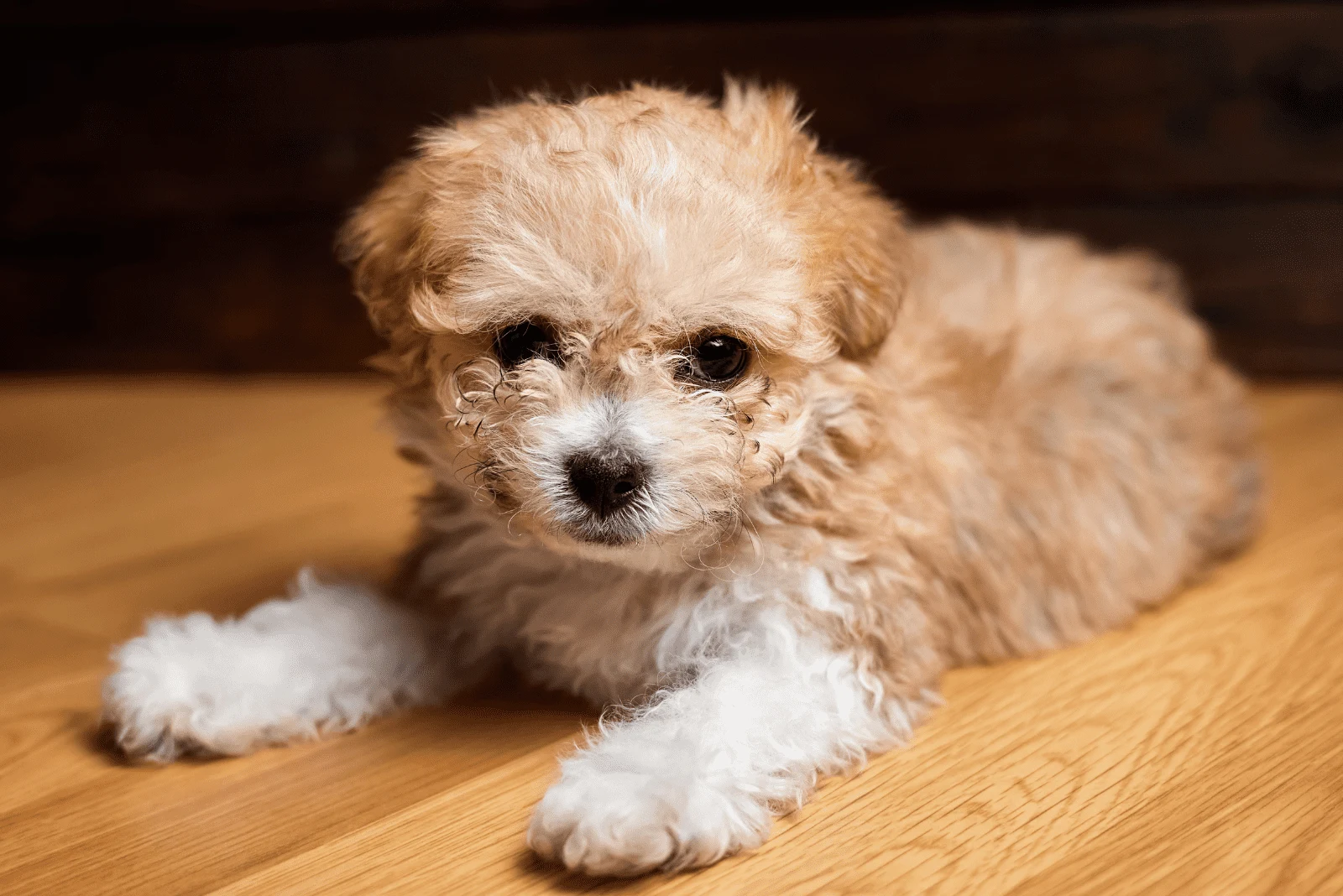 Tiny Paws Castle began breeding dogs in the 90s with Pomeranians but later expanded their business to include various Poodle mixes, such as Maltipoos.
They always make sure to provide the best possible care for all of their pups, and that includes keeping them long after they are no longer able to reproduce. They don't just rehome them or ship them off somewhere, they make the effort to take care of them into their old age because they consider them family.
Their vast experience has also made them experts in dog healthcare so they are able to give their customers some indispensable tips on how to care for their pets and ensure a long and happy life for them.
Tiny Paws Castle Contact Info
Website: Tiny Paws Castle
Email: [email protected]
Phone: 613-297-6769
Address: Allaire Rd, North Stormont, ON K0C 1W0
Some Tips On Choosing The Best Maltipoo Breeder In Toronto
When looking for a new puppy, there are numerous benefits to purchasing from a trustworthy breeder. Responsible breeders exercise considerable care in their breeding procedures and place a high priority on temperament and health tests for both the parents and the puppies.
Additionally, they meticulously screen potential adoptive homes to make sure that each puppy is placed in a home with love and proper care.
You can be confident that the puppy you purchase from a reputable breeder will be a healthy, well-mannered member of your family for many years to come. But how can you know which breeder to pick?
Ask Questions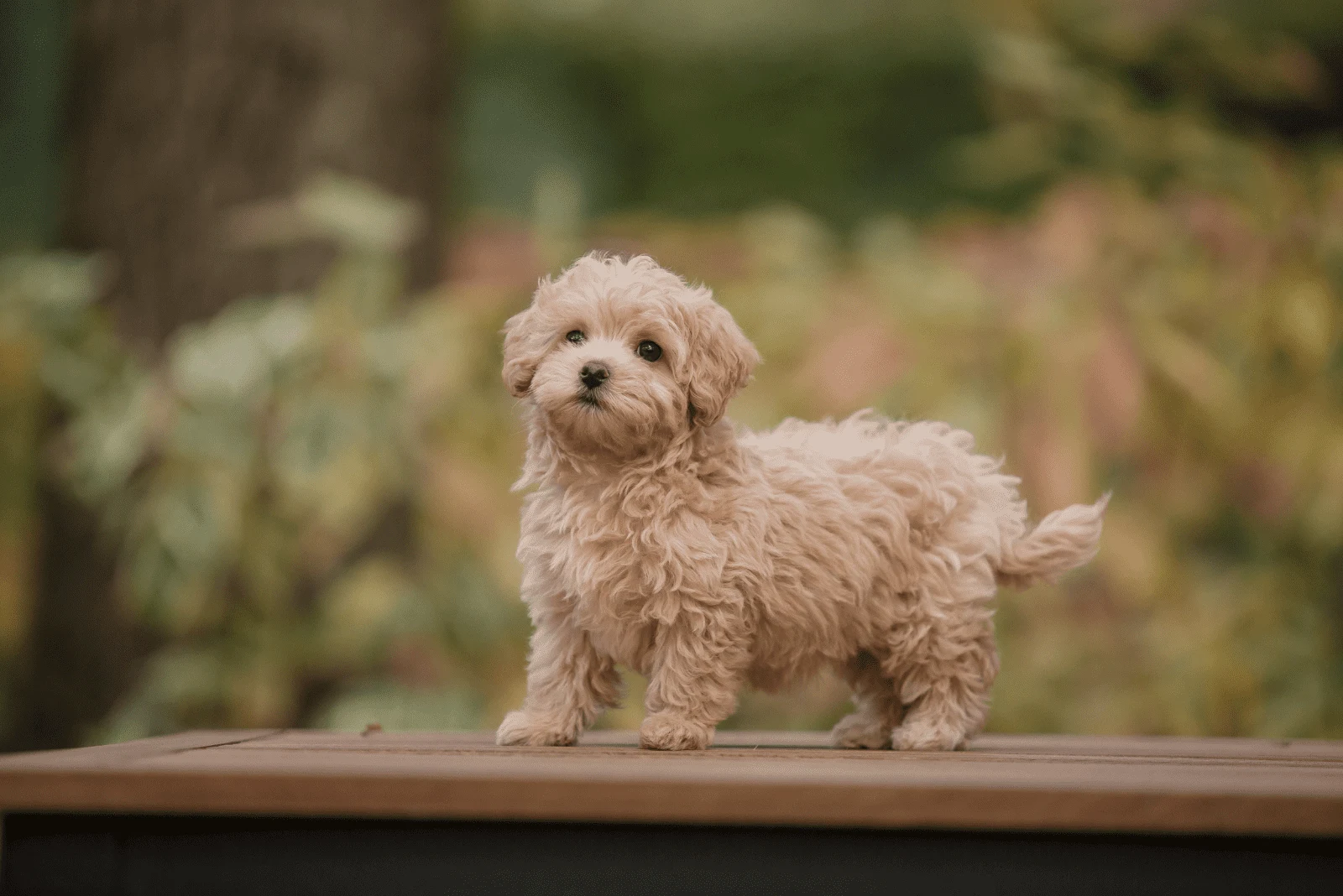 Once you get in touch with a breeder, you need to ask them a number of important questions to make sure that they are the right one for you. Here are some examples of those questions:
Are they registered with the Canadian Kennel Club (CKC)? Feel free to ask them to show you the paperwork. If they are registered, that's usually a sign of quality and a healthy bloodline in the dogs.
How much experience in breeding Maltipoos do they have? Everybody needs to start somewhere, but it's typically not advisable to get a Maltipoo puppy from somebody who is just beginning to ply their trade. Experience is extremely valuable in these things.
How rigorous is their health testing? You can never be too careful when it comes to medical exams. Ask the breeder to walk you through all of the checkups that their puppies go through and, if possible, ask to see the associated paperwork. Health is the number one priority.
What is their training and socialization regime like? If your Maltipoo is going to be around people and other animals, then it's crucial that it starts getting used to having company at a young age. The first few months are key to the puppies developing their social skills, as well as learning to take instructions.
What sort of diet are they feeding the puppies? Young puppies that are going through a lot of development in short spans of time need a healthy, high-quality, nutritious diet.
What are the puppies' living conditions like? Cleanliness and hygiene of the dogs' living area is essential, but the general atmosphere also needs to be on point. Puppies need to feel safe, relaxed, and content.
These are some of the most essential questions that you should ask the breeder before you go to pick up your new Maltipoo boy or girl and bring him or her into your loving home.
Look For References
Before you even start talking to a breeder, you should be asking for references from other people. Whether it's talking to Maltipoo owners that you know personally, or reading through dozens of online reviews, this is a crucial asset that can help you determine the reputation of the breeder.
Inquire about the behavior of any Maltipoo puppies owned by people you know. If the breeder is someone you know or can meet, you should use them. They'll be able to give you a lot of knowledge.
When you discover a breeder and start the screening process, ask for references from other puppy owners who purchased puppies from previous litters. Get in touch with these owners and find out more about their dog and their experience.
Their advice will be priceless to you. You can also use Google to locate a breeder online as well. To find out more about their puppies and how they look, visit their website and their social media if they have any.
Check their Facebook page, Instagram, or any other page they have to see if there are any reviews or comments from puppy owners. After that, call the potential breeder to discuss your options.
Don't worry if a breeder doesn't react straight away; breeders frequently work full-time jobs and raise puppies as a side business or pastime. Instead, focus more on their expertise and the information that they are able to convey.
What Are Maltipoos Like?
If you're intending to buy a Maltipoo for yourself, but you've never owned a dog of this breed before, you will probably want to know as much about them as possible.
So here is a brief overview of the breed's traits, personality, and temperament.
The Maltipoo is a small dog breed that doesn't get heavier than 12 pounds when fully grown. In this respect, there isn't much difference between male and female Maltipoos. They are also extremely vital and healthy, with some Maltipoos living up to 17 years of age!
These pups prefer to be with their owners and shouldn't be left outside or put in kennels unless it's absolutely necessary. As long as they get daily exercise and don't cause trouble, they are excellent apartment dogs.
They are a smart and trainable breed that is suitable for any type of household. If you wish to train them yourself, we advise you to use positive reinforcement tactics and rewards like food, play, and praise.
Both male and female Maltipoos are lively animals, and exercise is essential for their well-being.
Try to give your Maltipoo 10 to 15 minutes of exercise each day. Engaging your dog in short walks, yard play, or fetch games down the hallway are all excellent options that will provide it with the entertainment that it needs.
Final Thoughts
After reading our list, we hope you now have a better idea of what are the best Maltipoo breeders in Toronto. Not wanting to focus just on the city of Toronto, we have also included some reputable establishments from the surrounding area.
The initial price of a Maltipoo puppy can range anywhere between $600 and $4,000, and while the price tag can often be a measure of quality, that's not necessarily always the case.
When buying a Maltipoo puppy from a professional breeder, you need to do your homework and make sure you are working with somebody who is respected and renowned for their quality and good service.That's what we've had in mind while compiling this list of the best Maltipoo breeders in Toronto. We sincerely hope that you find your next fluffy little friend in one of these facilities and that you have a happy and long life together.
Read Next: 6 Dog Breeders In Toronto: The Best Of The Hogtown