Do you live in Texas? Are you looking for a perfect Maltipoo dog? Then we might just be able to help you! Finding the right breeder can be a challenge, as you need to know who you can trust.
We've looked at several Maltipoo breeders in and around Texas to find the best and most respected ones.
So, let's begin our overview of the 5 best Maltipoo breeders in Texas.
Maltipoo Puppies For Sale In Texas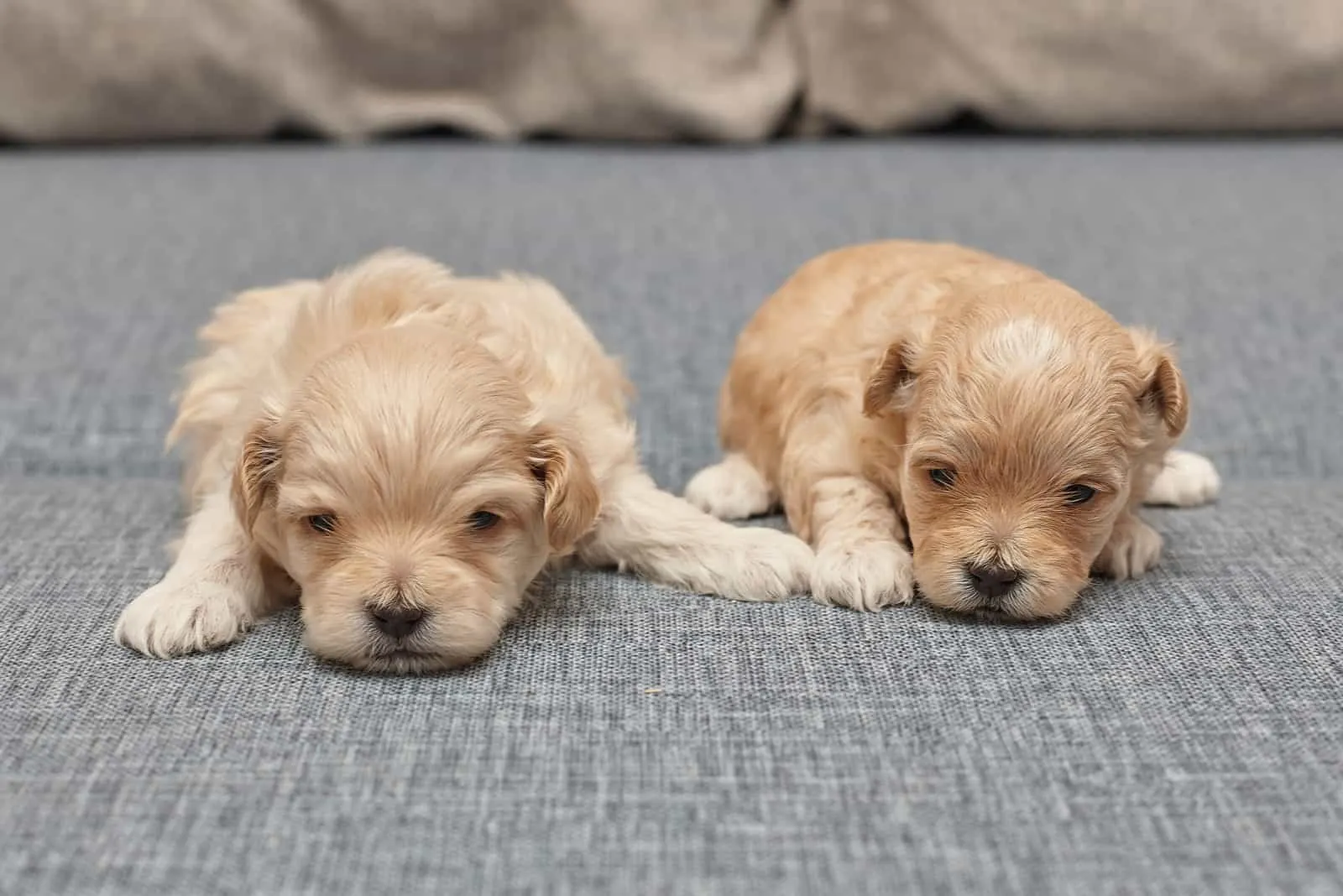 Before we launch into our list, let's take a moment to talk about where you buy your puppy from. It's unwise to head for the first person that shouts Maltipoo puppies for sale!
Sadly, there seems to be a lot of bad people out there who prey on the unwary. You need to have your wits about you at all times and be aware of potential scams. There are reputable, trustworthy dog breeders, but you need to be very careful.
One of the best ways to tell whether a breeder is trustworthy is by checking their website or Facebook page and looking for these signs:
• They tell you to read the contract and sales agreement carefully.
• They encourage you to adopt from a rescue rather than buy, even from them!
• They are actively involved in animal rescue and share details of dogs that need homes.
• They have a lengthy application form that asks direct and detailed questions, and this has to be approved before any sales go ahead.
• They offer support and advice throughout your dog's lifetime.
• They include a return clause in the contract stating that the dog can't be sent to a rescue or shelter and that it can be sent back to them at any time.
• They welcome visits to the site, usually by appointment.
All of these tell you that they care passionately about their dogs!
So, if you find a breeder that displays these qualities, then it's safe to go ahead.
Read More: Lagotto Romagnolo Breeders
Maltipoo Puppies In Houston, Texas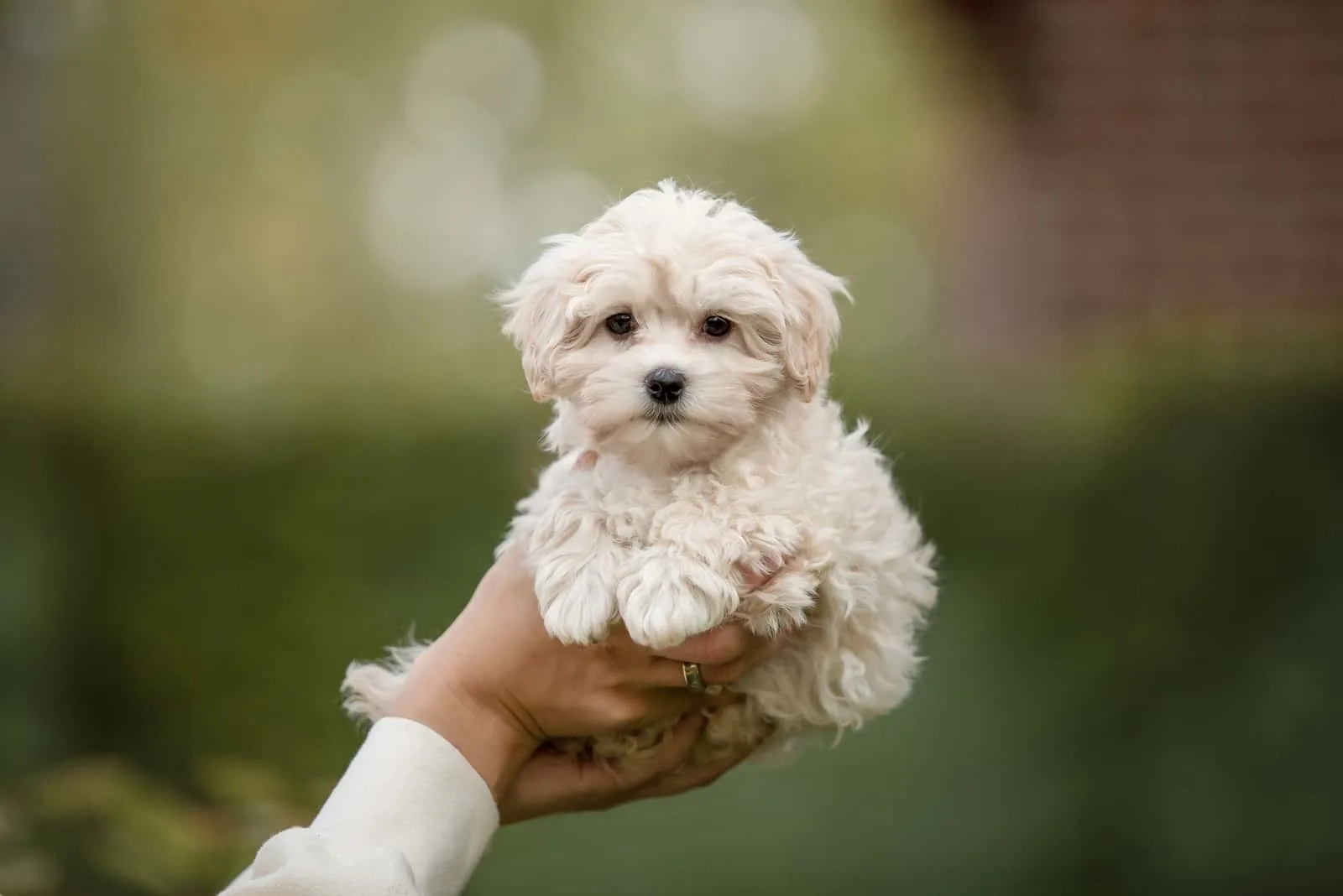 1. Renley Maltipoos
This breeder is based in Wharton, just on the western fringes of Houston, TX.
There's no website, but from what you see on Facebook, this is a small breeder that takes great care in producing the happiest and cutest pups ever!
The pups are raised in the home to give them the love, attention, and socialization they need. And like all the best breeders, the parent dogs are family pets rather than kept apart in kennels.
Renley Maltipoos has a litter planned for fall 2022, so get in touch if you want one of these adorable pups!
Facebook: @renleymaltipoos
Maltipoo Puppies In Austin, TX
1. ETX Doodles
Erin and Ben started breeding Maltipoos in Elgin as a hobby in 2017 and are already making a name for themselves as one of the best Maltipoo breeders in Texas.
Their parent dogs are health tested to reduce the risk of hereditary diseases being passed on to the pups, and all pups are given a health check and first vaccinations before going to their new homes.
The pups also come with a one-year health guarantee and a generous puppy pack containing goodies such as a collar, leash, 30-days free pet insurance, a blanket with its mom and siblings' scent, and a whole lot more.
Erin and Ben address the issue of allergies in some detail, with an excellent section on their website about the meaning of the term hypoallergenic. Essentially, it explains that these dogs are 'unlikely to cause an allergic reaction,' making them suitable for mild allergy sufferers. If you want to look into this further, then take a look at the ETX Doodles website, as it covers this subject very well.
What really sets Erin and Ben apart from other breeders is that they encourage you to take a good look at their website and judge for yourself whether they are the right breeder for you.
This is a sign of a reputable and ethical breeder that deserves a place on our list!
Once you decide that you are happy with ETX Doodles and would like one of their beautiful pups, you'll need to sign up for their newsletter to stay informed about any planned and upcoming litters.
Website: ETX Doodles
Email: [email protected]
Maltipoo Puppies In Georgetown, TX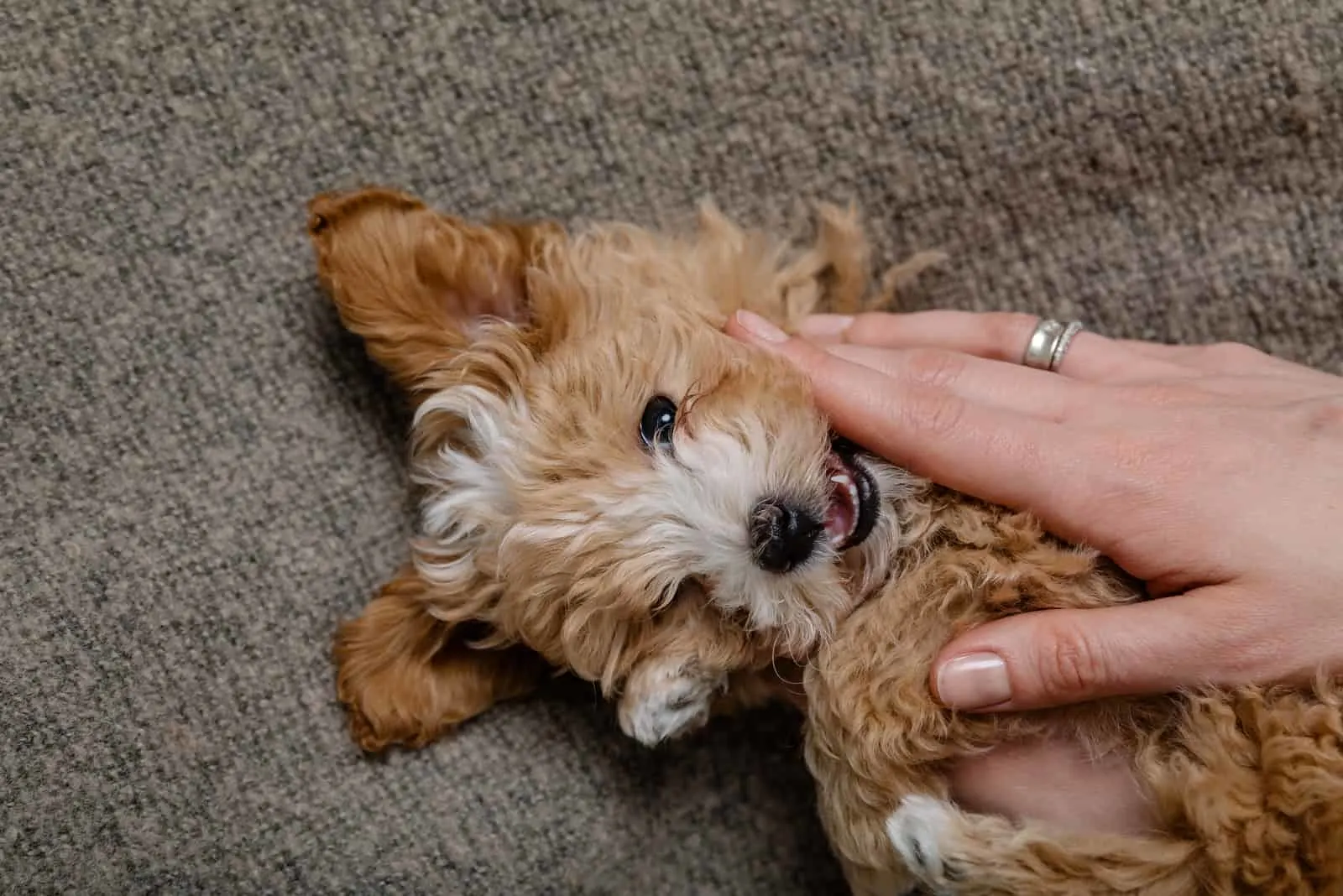 1. Prettiest Puppies
Prettiest Puppies is located in Jonestown, conveniently close to Georgetown and Austin, Texas.
Rebecca, the owner, breeds her pups using healthy ACA (American Canine Association) registered dogs, and although she loves to raise and care for them, she loves nothing more than finding these adorable fluff balls a perfect, loving home.
As a small breed expert, Rebecca offers a written health guarantee to ensure that your pup will be as healthy as possible.
Although she produces purebred puppies, Rebecca sometimes has mixed breeds, like the Maltipoo, on offer. Prices range from $1,200 to $2,500.
Rebecca is happy to answer any queries or concerns you have by phone or via the contact form on her website.
Website: Prettiest Puppies
Phone: 512-694-1137
Maltipoo Breeders In Dallas, TX
1. Kathy's Little Pups
Kathy's Little Pups is located in Keller, in the Dallas/Fort Worth area of Texas, 20 minutes west of DFW airport.
Kathy breeds quality Maltipoos and Maltichons (Maltese Terrier/Bichon Frise hybrid) and is knowledgeable about both of these adorable crossbreeds. Her enthusiasm for them shines through in the information shared on her website!
If you want to know whether the Maltipoo is the right choice for you, then be sure to check Kathy's website. You'll also find a lot of helpful advice about how to care for your new puppy, which is a good sign. Unethical breeders wouldn't care enough to do this. Kathy also gives a helpful tip on saving money by buying second-hand books about puppy training as these can be very expensive.
Pups cost around $2,000 to $2,300, and they go fast, so make sure you are on the waiting list.
Website: Kathy's Little Pups
Email: [email protected]
Phone: 817-798-7979
Maltipoo Puppies, Lubbock, TX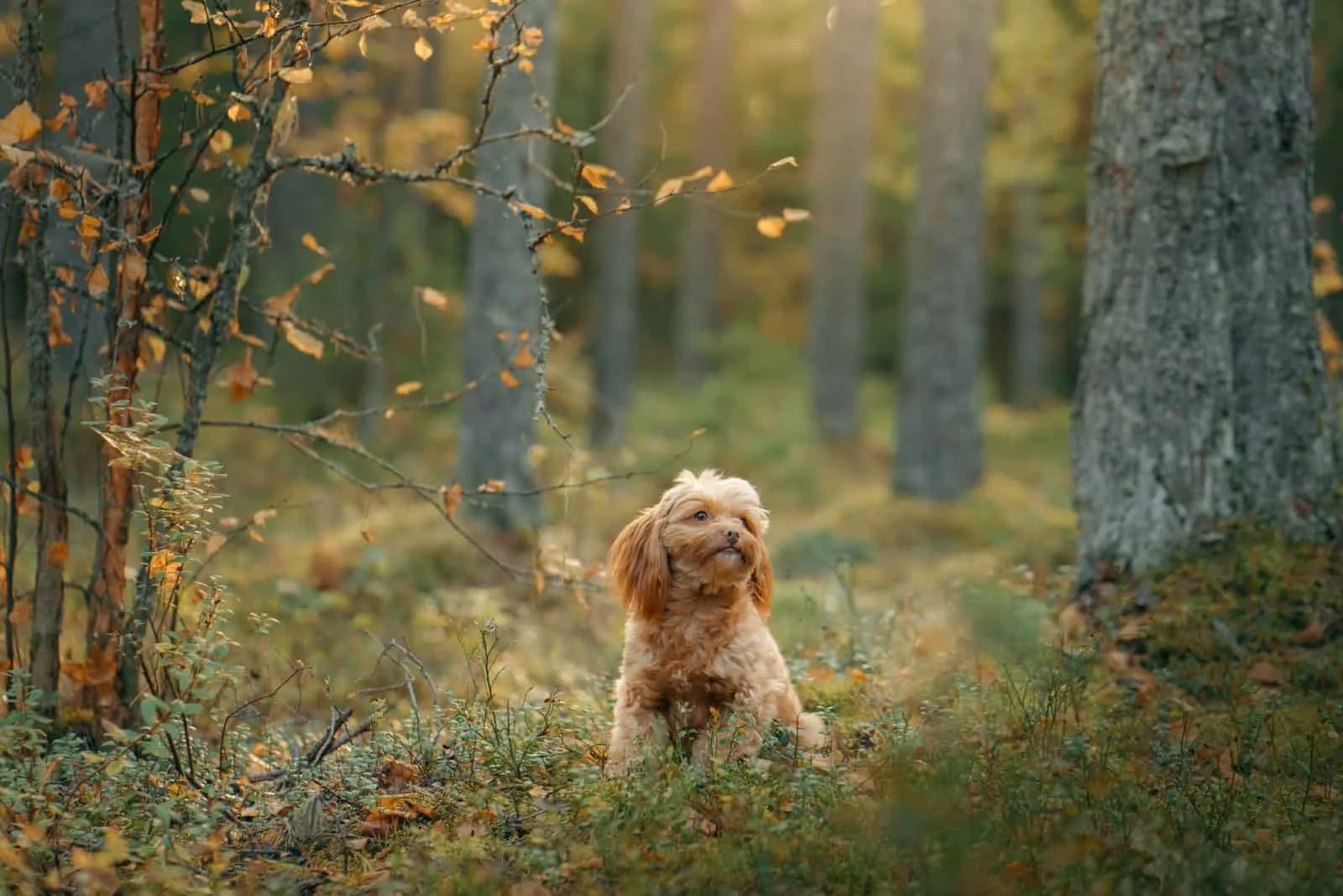 1. Vicky's Toy Puppies
Located in Childress, a two-hour drive northeast of Lubbock, TX, Vicky's Toy Puppies produces quality Maltipoos, Yorkiepoos, and Morkies, among others.
Vicky has a long history of raising dogs, and all of this love, enthusiasm, and expertise is injected into her breeding programs.
What comes across clearly on Vicky's website is her honesty. Her terms are laid out clearly and concisely, and there is no room for misunderstanding. Unlike other breeders, Vicky does not enforce a spay/neuter policy, leaving it up to the new owner to take responsibility.
Many of Vicky's pups have become assistance dogs, used to detect certain diseases or conditions or to help people with disabilities.
Vicky gets a lot of pleasure from the knowledge that her pups are helping people on a daily basis. You can be sure that every single puppy is pampered, loved, and handled regularly, resulting in adorable dogs that make fantastic companions. This breeder is definitely worthy of a place on our list of the best Maltipoo breeders in Texas!
In Vicky's latest litter, the pups were priced at around $3,500.
Website: Vicky's Toy Puppies
Email: [email protected]
Phone: 940-937-8392
This title is something of a paradox, as good breeders never advertise that they have teacup dogs of any breed.
It takes great effort and careful planning over several years to produce smaller versions of a dog breed that's still healthy. Toy dogs are undeniably cute, and to qualify as a toy, the dog shouldn't weigh any more than 15 pounds when fully grown. However, there are different sizes for each toy breed.
For example, a Toy Poodle shouldn't weigh more than 6 pounds and is less than 10 inches tall. Sometimes they weigh less, as pups within a litter are rarely equal in size. This all comes down to genetics.
Teacup dogs have become fashionable, which is bad news for the dogs themselves. When any breed comes into fashion, there are people waiting to take advantage. Unethical breeders force their dogs to produce ever smaller pups, sometimes by breeding two runts of a litter and sometimes by withholding nutrition to stunt the pup's growth.
Small dogs are more at risk of health conditions, but that risk is increased in teacup dogs. They often suffer from health problems that affect the heart, liver, and respiratory system. They are also prone to low blood sugar levels (hypoglycemia), seizures, digestive problems, a collapsing trachea, and blindness.
Occasionally, reputable breeders may find that a pup is smaller than usual. They might choose to sell it anyway, provided it is healthy, but they will rarely advertise it (if ever!) as a teacup dog. They certainly won't aim to produce these tiny dogs as they understand the health risks involved.
Teacup dogs are not recognized by the American Kennel Club (AKC) or the United Kennel Club (UKC), and there is no official teacup breed.
Don't be fooled by fancy advertising! Only use reputable breeders and avoid anyone promoting teacup dogs.
Maltipoo Puppies Rescue, Texas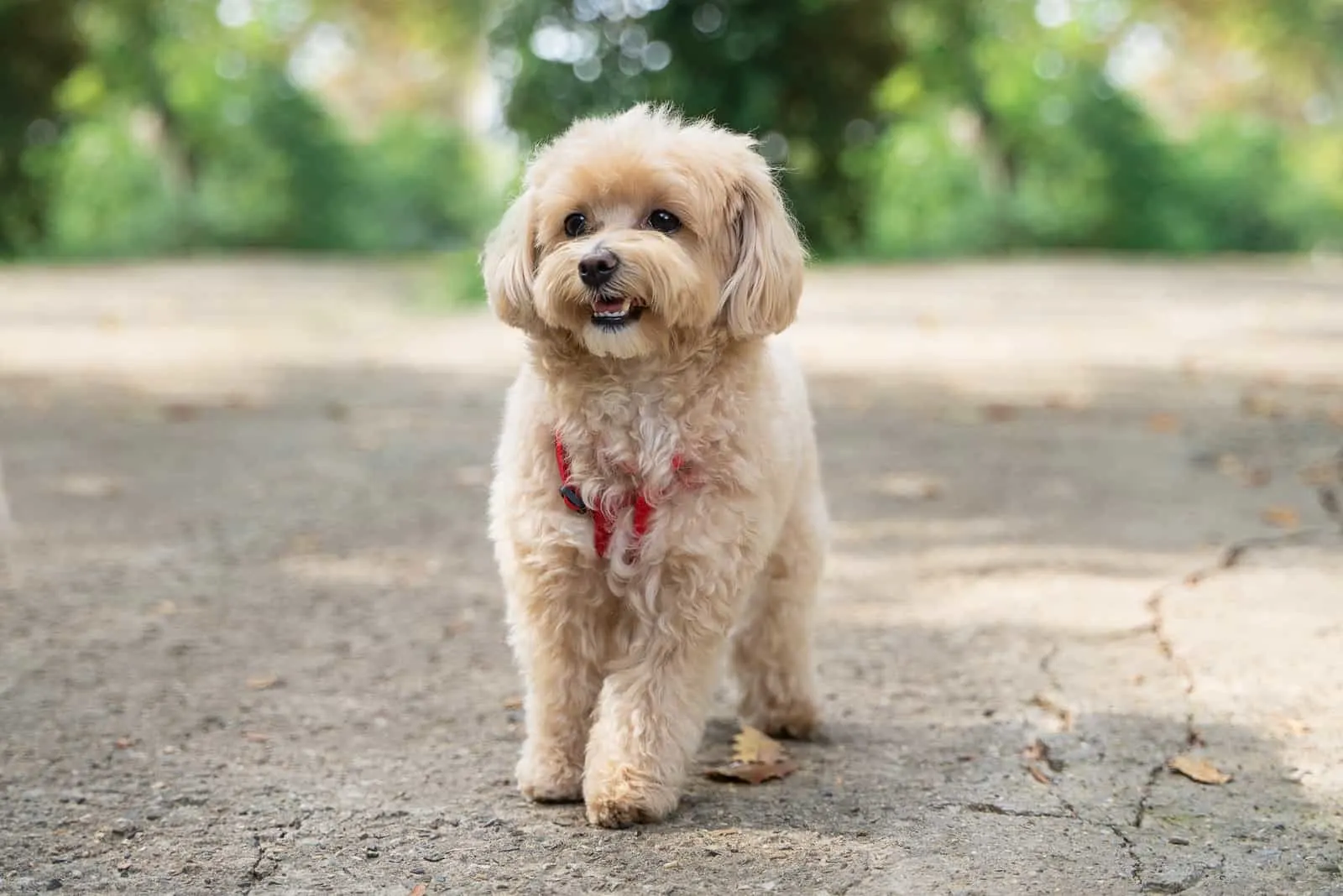 Instead of buying a new puppy from a breeder, why not try a rescue dog?
There are approximately 3 million dogs in shelters and rescues across America at any one time, and they are all looking for a forever home. Around 400,000 of these will be euthanized, often because the shelters have run out of room. While few of these dogs are puppies, all of them deserve a safe, loving home.
The surge in pet ownership due to the effects of Covid-19 has caused a crisis in shelters, as people find they can no longer look after their dogs or no longer want them. At the height of the pandemic, between 20 and 30 dogs per day were surrendered to animal shelters.
Thankfully, thousands of amazing people dedicate their time to saving these dogs, often focusing on a single breed.
Poodle Rescue of Houston is one of these groups, and though they look out for Poodles, in particular, they do help Poodle mixes, like the Maltipoo. This brilliant non-profit organization has a 'no-kill policy' and will only euthanize as a very last resort. Their aim is to rescue, rehabilitate, and re-home every dog that comes their way, whether they've been surrendered by a previous owner, picked up as a stray, or rescued from a puppy mill that's been closed down.
If you're interested in adopting a rescue dog, here's how to contact these wonderful people:
Address: Poodle Rescue of Houston
13302 Schroeder Rd.
Houston, TX, 77070
Website: Poodle Rescue of Houston
Maltipoo Puppies In San Antonio, TX
San Antonio Pets Alive! is another non-profit organization that was established in 2011 to tackle the unacceptably high euthanasia rates of healthy at-risk animals due to lack of space.
Since its inception, SAPA has saved more than 59,000 dogs and cats. They often step in at the very last minute to save dogs from being destroyed.
Their core values are stewardship, integrity, excellence, respect, and lifesaving.
If you're looking for a Maltipoo puppy in the San Antonio area, why not try them?
Website: ​San Antonio Pets Alive!​​​
Email: [email protected]
Phone: 210-370-7612
Maltipoo Puppies For Sale In Texas: Craigslist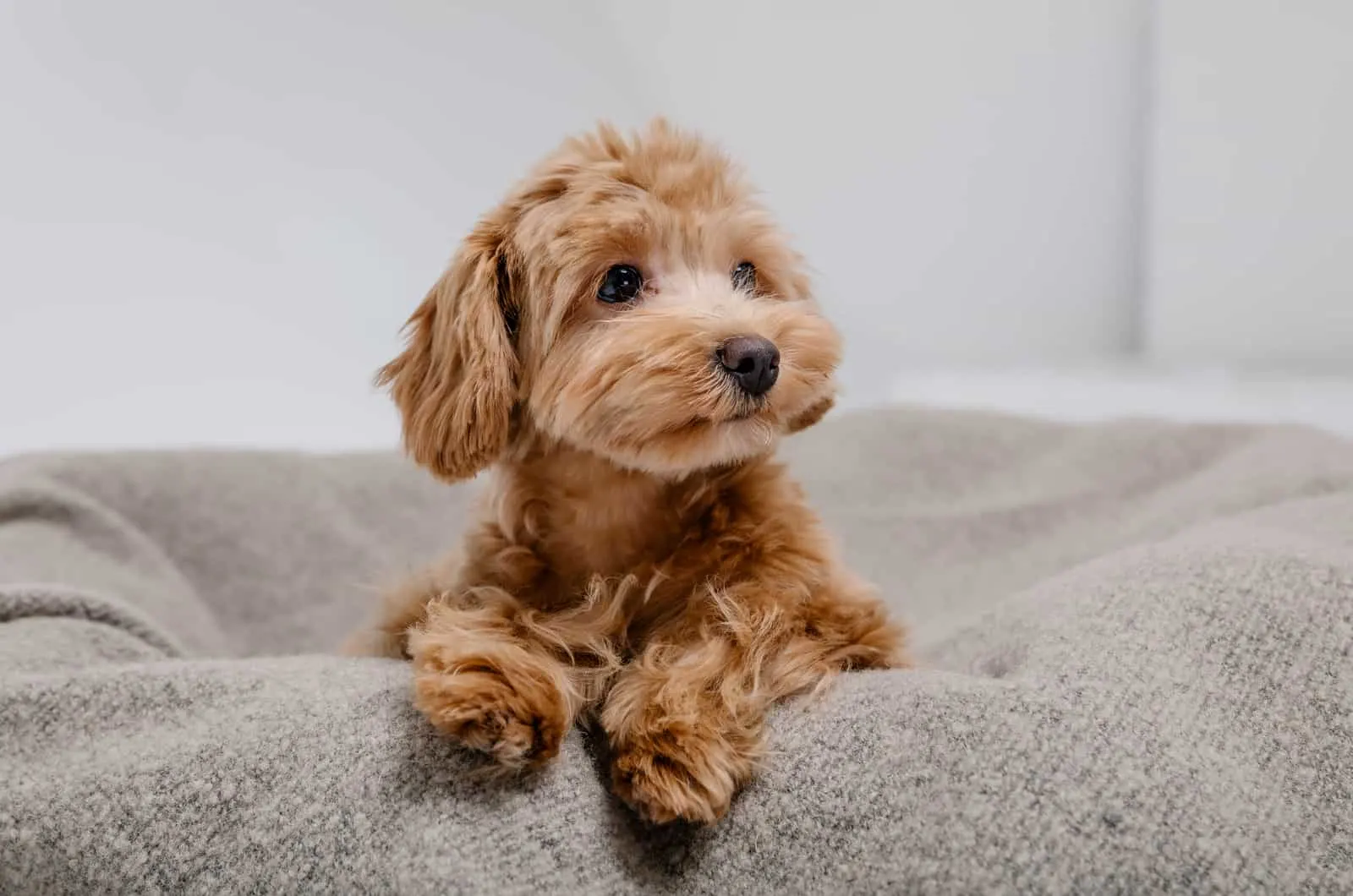 Are you searching for your perfect puppy on Craigslist or in classified ads?
If so, you could be setting yourself up for heartache and financial loss.
Puppy selling scams have been around forever, but they have increased dramatically in recent times. The surge in demand for puppies during the Covid-19 lockdowns resulted in more despicable specimens crawling out of the woodwork to con people out of their money.
Sites like Craigslist became a great way for them to catch out the unwary with photos of cute pups and attractive prices. Unsuspecting customers paid out deposits or the full price upfront, only to discover that the puppy did not exist and that it was impossible to contact the seller.
It is estimated that pet scams overall cost American citizens around $3.2 million in 2020. And as many as 80% of puppies for sale online are scams.
What's worse is that in cases where puppies were actually being sold, the dogs are kept in terrible conditions, fed poor quality food (and, in some cases, starved), and are generally mistreated. These places are known as puppy mills. They produce pups at an excessive rate with no regard for the welfare of the dogs involved, especially the mothers, who become exhausted as they are not given time to recover before being forced to whelp again.
When these dogs are no longer of any use, they are usually dumped. The lucky ones find their way into rescue centers.
If you care about animals, never buy a puppy online.
There are plenty of reputable and respected breeders out there (like our 5 top Maltipoo breeders in Texas), or you can head to your local dog shelter or Maltipoo rescue group.
How Much Does It Cost To Buy A Maltipoo?
Maltipoo puppies vary in price from between $600 and $4,000.
As always, there's a surprisingly big gap between the cheapest and the most expensive, and there are several reasons for this.
At the lower end of the price range, you're probably looking at a dog from a rescue or shelter. Adoption fees can be as little as $100, right up to around $600. This is to cover the cost of spaying/neutering, food, and any medical care the dog received.
The average price of a puppy from a reputable Maltipoo breeder is $1,200 and $4,000 depending on location, demand, the color of the dog, the breeder's reputation, and the amount of health testing involved in the breeding program.
If you think that these prices are high, then consider what's involved in producing these pups. Each litter will cost between $5,000 and $8,000, and that doesn't take into account any other overheads, like the day-to-day costs of keeping dogs. Good breeders also pay for worming treatment, vaccines, health checks, etc., and the costs mount up!
Very few people are full-time breeders, choosing to produce one, maybe two litters each year. These are usually the best ones to approach as they do this purely out of love for the dogs. Even professional, high-end breeders rarely make a profit, and most just about break even.
So, when you part with $1,200 (or more) for your perfect Maltipoo puppy, you can take comfort in the fact that it is money well spent! It's far better that you invest it in an ethical breeder than prolong the suffering inflicted by puppy mills on thousands of dogs every year.
A Few Words About The Maltipoo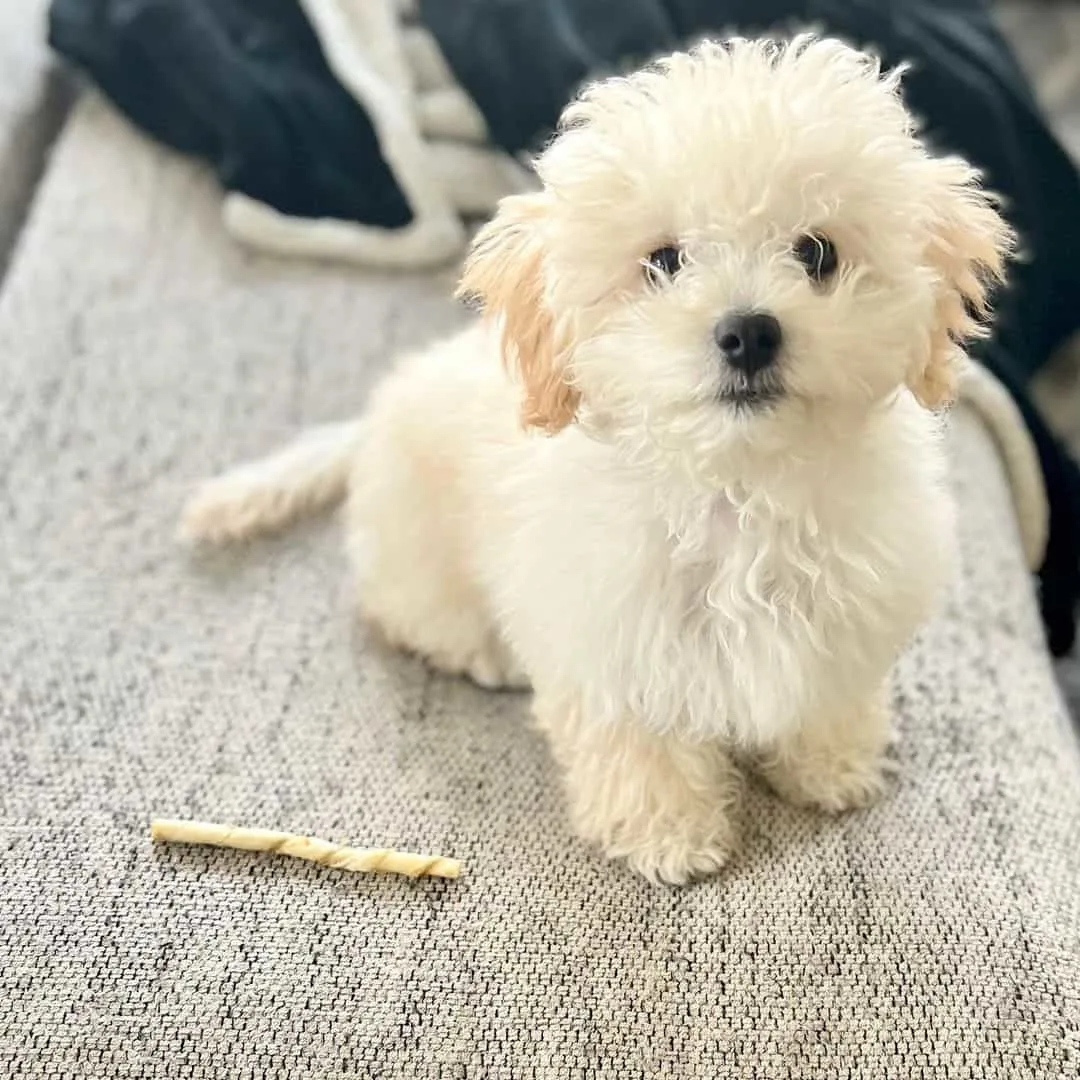 Photo from: @itsbradleyandbetty
It's no surprise that you've chosen this teddy bear dog to be a new family member, as Maltipoo pups are the cutest! They are social, charming, fun-loving, affectionate, and friendly – who could ask for more from a dog?
However, like all breeds, they need to be socialized at an early age to ensure they are well-adjusted and happy.
Maltipoos are just one of the many Doodle designer dog breeds that have become incredibly popular in the last twenty or thirty years, ever since the first Labradoodle was produced.
The Maltipoo's popularity is boosted by its teddy bear looks, amazing temperament, as well as the fact that it's a pocket-sized dog! They come in a beautiful range of colors, including black, gray, cream, red, brown, apricot, white, and blue.
Adult dogs will measure between 8 and 14 inches and weigh between 5 to 20 pounds, depending on the size of the parents.
As designer dogs, they are generally healthier than purebreds, but you'll need to watch out for any health issues, such as little white shaker syndrome (a neurological condition that causes body tremors) and dental problems due to their small mouths.
You can increase the chance of getting a healthy dog by using a good breeder, like one of those in our list of the best Maltipoo breeders in Texas.
Read Next:
• 4 Shiba Inu Breeders In Texas: Best Pups In The State
• 8 Best Dog Rescues In Texas: Find Your Perfect Adopted Pet!
• Best Dog Breeders In Texas: Top 15 Best Breeders For 2022!