If you wish to own a pup, why wouldn't you check out some of the best dog rescues in Texas that offer some of the sweetest pooches?
Adopted canines are typically considered mixed breed pups that are aggressive and hostile towards humans.
However, the truth couldn't be any farther than that. Adopted pups can be just as equally good pets as those dogs produced and sold by certified breeders.
On the other hand, they do require quite a lot of training and hard work, but it all pays out in the end.
The Best Dog Rescues In Texas
1. Special Pals Rescue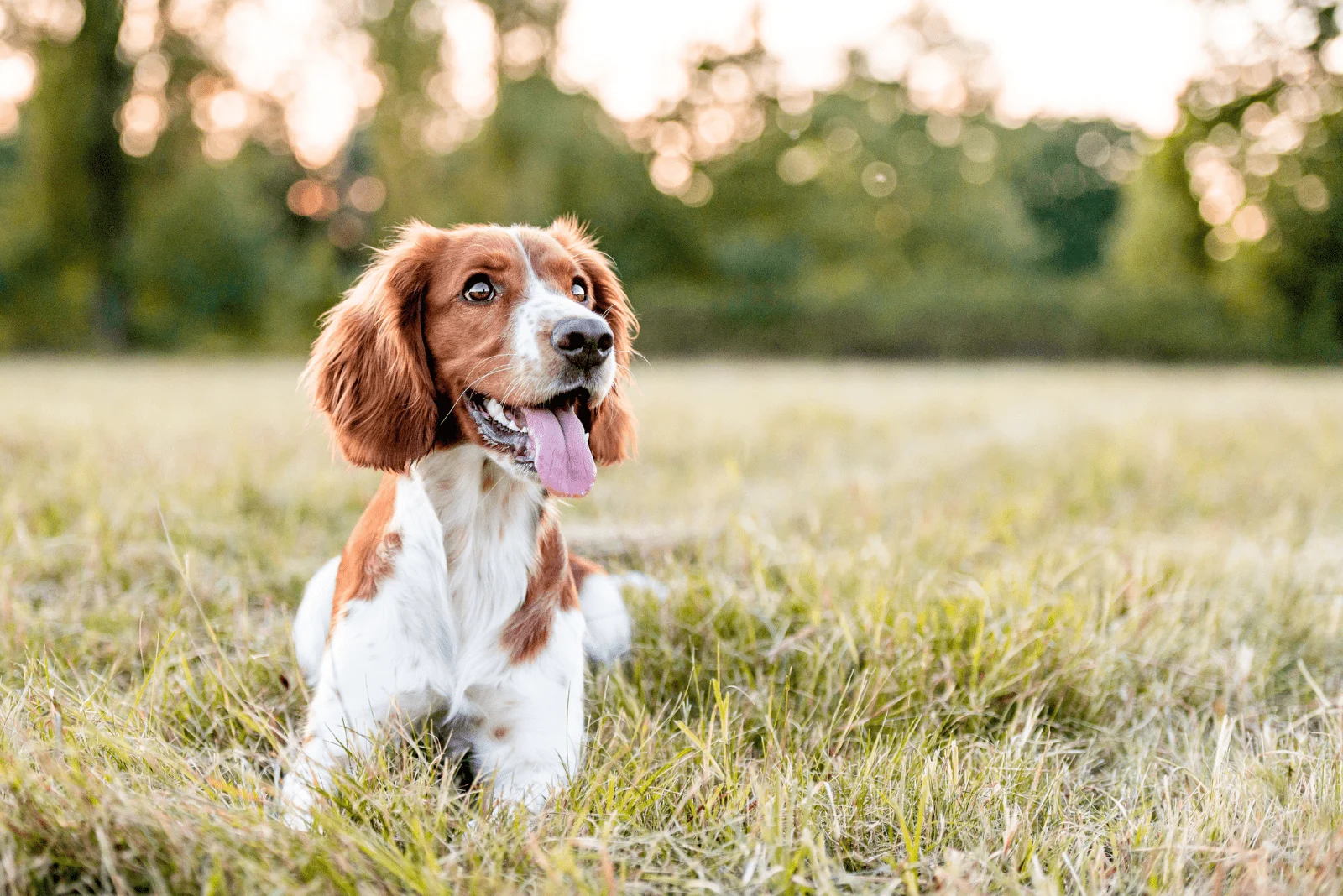 For more than forty years, this rescue organization has been saving animals from the streets of Houston, taking care of them, and finding them new forever homes.
One of the main objectives of this non-profit organization is to offer a second chance to any animals that were abandoned and abused.
They are cooperating with other local rescue associations in order to offer medical care, love, and security to all of the rescued pups and cats.
How To Adopt A Dog
The adoption procedure is quite similar to the processes that are done in other rescues.
The first step for a potential pet owner is to gather all of the necessary documentation, including a photo ID and written confirmation of living in a pet-friendly place (if you live in a rented apartment).
Also, if you have a pet (or you had one in the past), you'll be required to provide vet records for vaccinations and heartworm prevention.
The staff from the rescue center reviews every adoption application to make sure that the puppies they rescued will be placed in homes of responsible and dog-loving pet owners.
They invite all people interested in adopting to visit their animal shelter and choose their next best furry friend!
If you have any questions about the adoption or fostering procedures, all you need to do is contact the rescue and ask, they'll be more than happy to answer you!
Rescue Center Details:
Address: Houston, Texas
Email address: Special Pals Contact Form
Official website: Special Pals Rescue Center
Contact number: 281 579 7387
2. Operation Kindness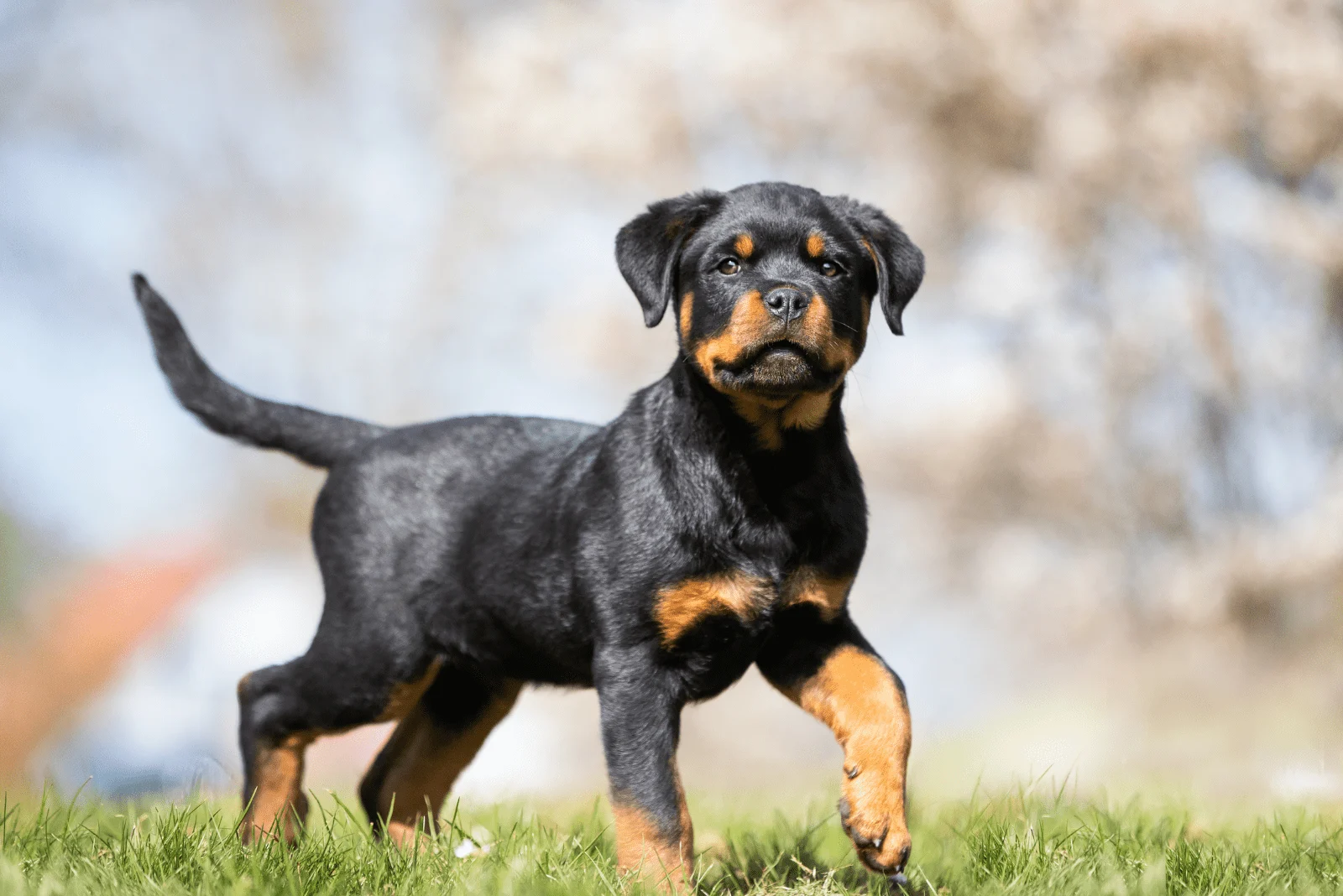 This animal shelter is much more than just a rescue center for animals that were left out on the streets, as they provide not only a place to sleep but also medical care to all pups that are in need as well.
Their primary focus is to help all vulnerable animals that were neglected by their former owners or those that never had a chance to experience life in a healthy environment.
They make sure that no animals are left without food, even those that are pets in families who can't afford to feed them. That is why they distribute a great amount of dog food for free to those who'd like to keep their pets but don't have enough money to feed them.
The rescue center also includes an animal hospital, where they offer spay/neuter surgeries and other types of medical care to animals that need to be treated.
If you'd like to support their work, you can make a donation and help them to continue helping the animals of Texas.
How To Adopt A Dog
Once you get to their official website, you'll see adorable pups and older canines that are eagerly waiting for their new owners.
Here, you'll find all sorts of pups, including Labrador crosses, purebred and mixed Pitbulls, Rotties, or Germans Shepherd mixes, and plenty of other breeds.
RELATED: Rottweiler Price: The Cost Of Owning These Gentle Giants
The adoption fee is generally about $200, but some pups might cost more or less, depending on their bloodline, gender, or age.
All puppies and adult dogs are vaccinated, microchipped, and spayed/neutered.
If you're not sure which pup would be a perfect fit for you and your family, you can come and see them in person (although the decision might be even harder once you see their adorable looks!)
Adoption is the best way to support the work of the center, but you can also apply to foster, especially if you're still not sure whether you'd like to own a pup for good.
Rescue Center Details:
Address: Carrollton, Texas
Email address: Operation Kindness Contact Form
Official website: Operation Kindness
Contact number: 972 418 7297
3. Houston Pets Alive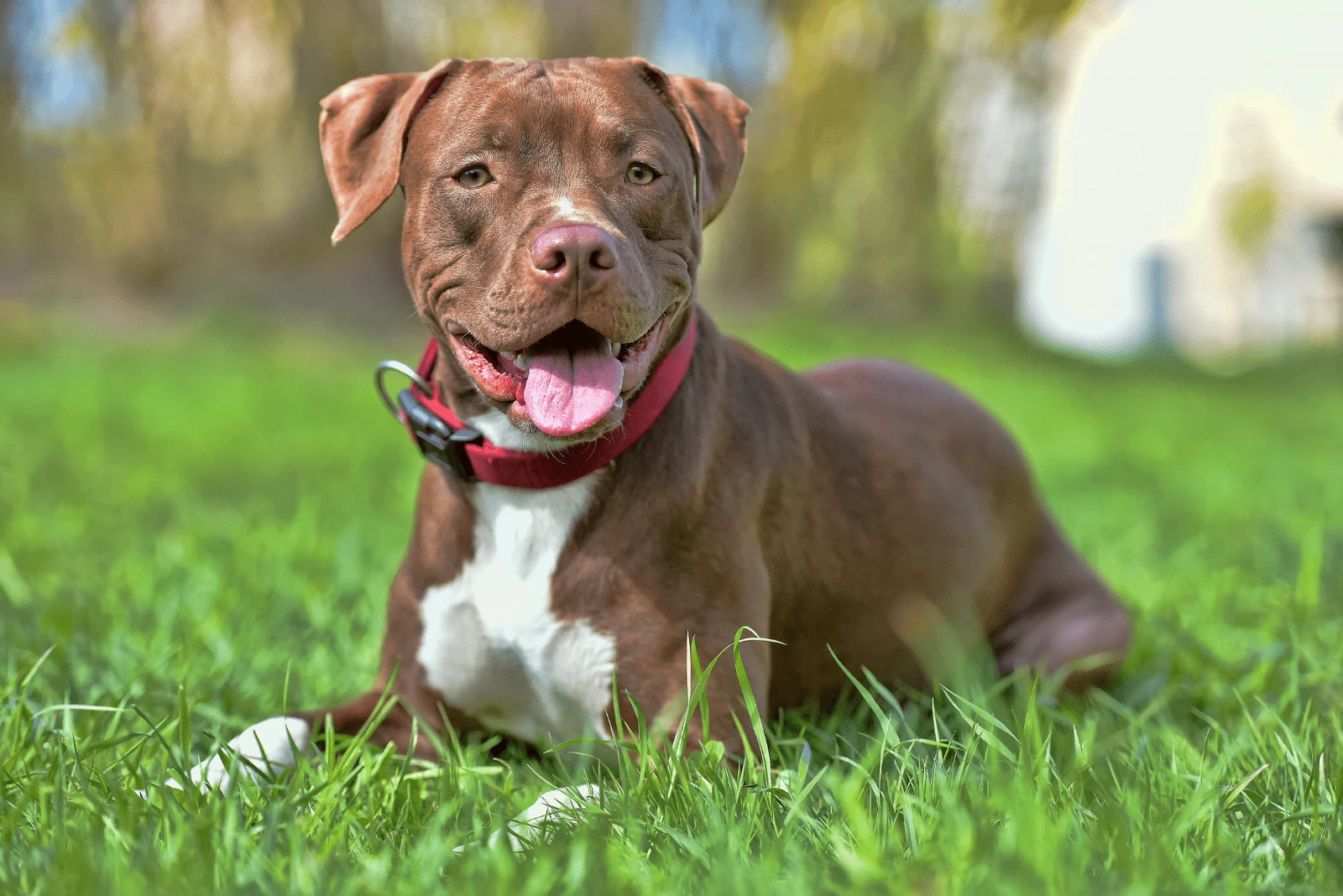 As a no-kill shelter, the main focus of this rescue center is to save pups and other animals that are placed in kill shelters.
That is why they cooperate with different centers and shelters from Houston which don't support the euthanasia of rescue animals.
They're committed to rescuing all animals in need, especially newborn pups and kittens, as well as their parents or older dogs that are often overlooked by other people or organizations.
The Houston Pets Alive organization is doing everything it can to offer a second chance to all animals whose lives are in danger, simply because they're not someone's pets.
They welcome all donations and support they can get from animal lovers, but they also look forward to future fosters who are willing to open the doors of their homes to animals in need.
How To Adopt A Dog
Those who decide on adoption can check out all the adoptable pups on their website. Once you make your final decision, you can apply for a pup by filling out the form, which is also available on the website.
If you get a positive answer from the rescue center, you'll be able to meet your new pet by visiting the shelter on Saturdays, when adoption events are held.
The price of all adoptable canines is $199. Pitbull Terriers, American Staffordshires, Collies, Dogue de Bordeaux, Dobermans, Beagles, or any other breed will cost the same, regardless of their gender, color, or age.
RELATED: Male Vs. Female Beagle: Which Is The Best Choice For You?
The best way to find answers to any questions you might have is to send an email or make direct contact by calling the shelter.
Rescue Center Details:
Address: Houston, Texas
Email address: [email protected]
Official website: Houston Pets Alive
Contact number: 832 786 9310
4. SNIPSA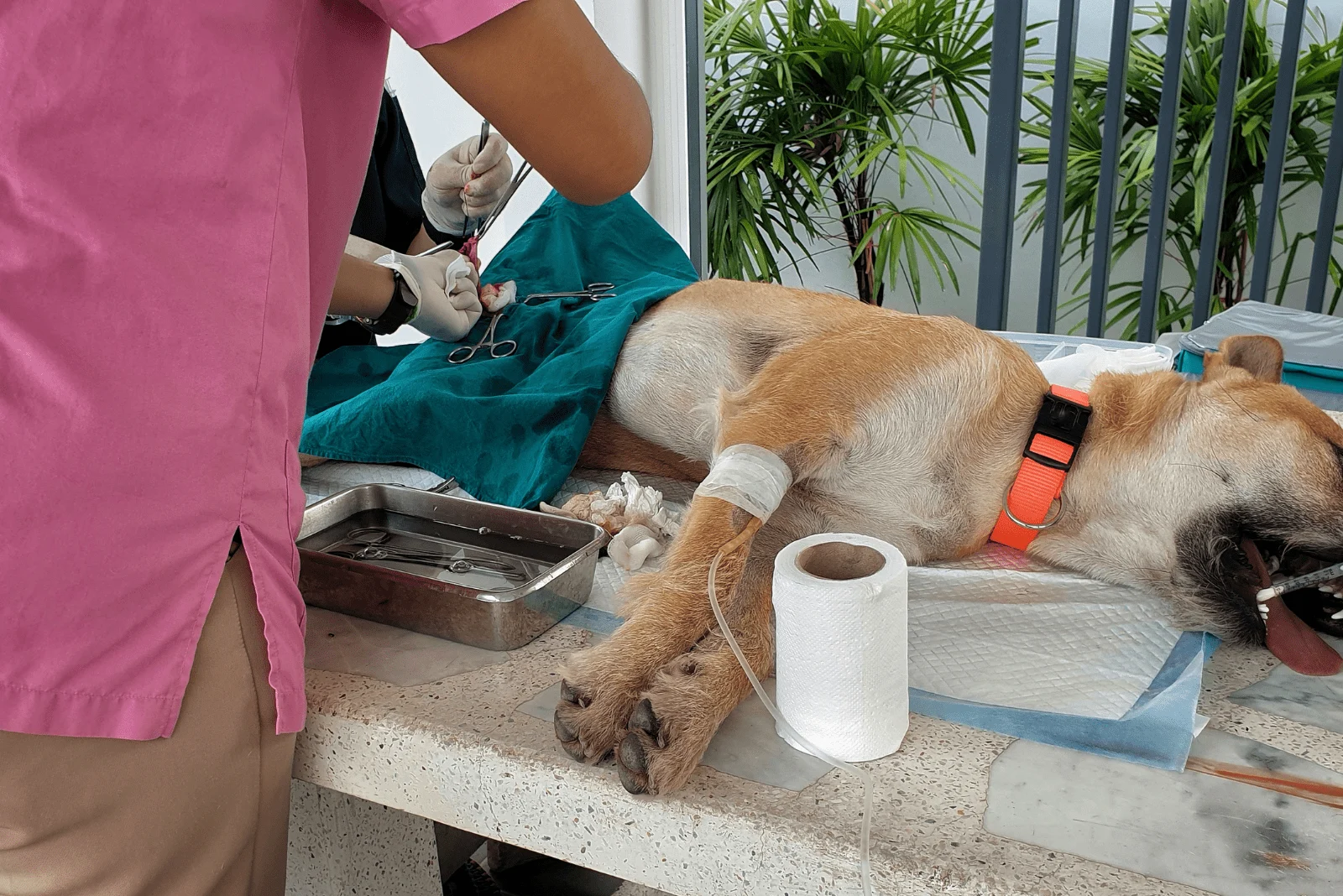 This animal rescue center is quite distinctive from most adoption centers on this list and in general, as it doesn't possess any facilities for sheltering canines and other animals.
They completely rely on the foster care that is provided by their volunteers and good people who are willing to take in homeless animals and offer them loving homes filled with affection and comfort.
This organization is operated by a team of vets and volunteers who are trying their best to save and protect animals in need.
They've been active for more than 15 years, during which time, they've saved more than twenty-five thousand homeless animals. Also, almost twenty thousand pooches and cats have found their new homes with the help of this amazing team.
SNIPSA also offers veterinary care to all abandoned and injured animals, but they also try to beat the overbreeding problem that has been present in many places in Texas, including San Antonio.
That's why veterinarians spay and neuter animals for free.
How To Adopt Dogs
Pet adoption is one of the noblest things you can do for yourself and your community. If you adopt a pup, you'll get yourself a new best friend, but you'll also help solve the issue of homeless pets and animals on the streets.
If you wish to adopt a pup from this place, the initial step you should complete is to find a pup that you'd like to adopt (information is available on their website), fill out the form, and proceed to the adoption contract.
SNIPSA canines usually cost $300 or more, depending on the type of medical care they have received, along with general factors, such as gender, age, breed, etc.
That is why adult doggies cost less (they're starting price is $250).
You're able to choose between a great number of dogs, from newborns to large canines that can't wait to meet their new owners.
Rescue Center Details:
Address: San Antonio, Texas
Email address: [email protected]
Official website: SNIPSA
Contact number: 210 237 9400
5. Apollo Support And Rescue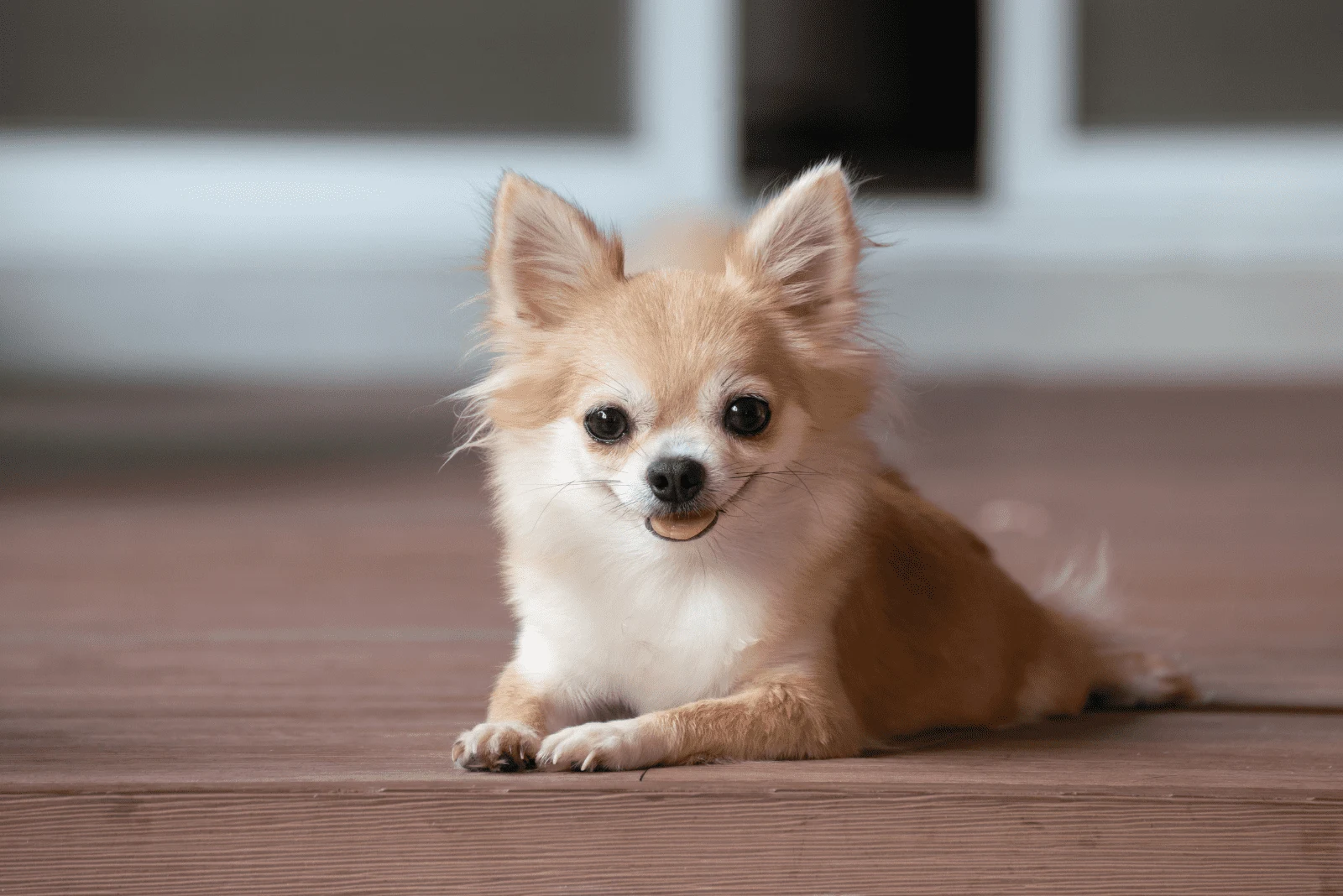 North Texas is more than happy to have such a noble organization that dedicates all its time and hard work to helping the animals of Justin and Dallas find their forever homes.
Apollo Support and Rescue is one of the non-profit dog rescues in Texas that is only financed through fundraising events, donations, and adoption fees.
That is why they always need the help of good people who love animals just as much as they do.
You can support their work in different ways, by adopting a pup, fostering, volunteering, and giving donations, be it by sending money or buying the things they need (found on their website).
If you'd like to get a volunteer opportunity in a dog rescue center, this is your perfect chance!
How To Adopt Dogs
Those who'd like to become full owners of canines from this organization can do so by completing the application form that can be found on their website.
You can find the list of adoptable pooches on their Petfinder profile.
This list includes a great number of crosses, especially Chihuahua hybrids, which appear quite often. One of the main reasons might be the Chihuahua's tendency toward aggressive behavior, which is usually the result of poor treatment and a lack of training.
However, with the right guidance and lots of love, I'm sure each of these pups can become perfect family pets.
When it comes to the health state of the pooches from this organization, they're all in great shape, vaccinated, and (mostly) microchipped.
The adoption fee isn't available online, but you can call the rescue center and find out all of the details regarding the procedure itself and the price.
Rescue Center Details:
Address: Justin, Texas
Email address: ​[email protected]
Official website: Apollo Support and Rescue
Contact number: 817 658 9738
6. Legacy Humane Society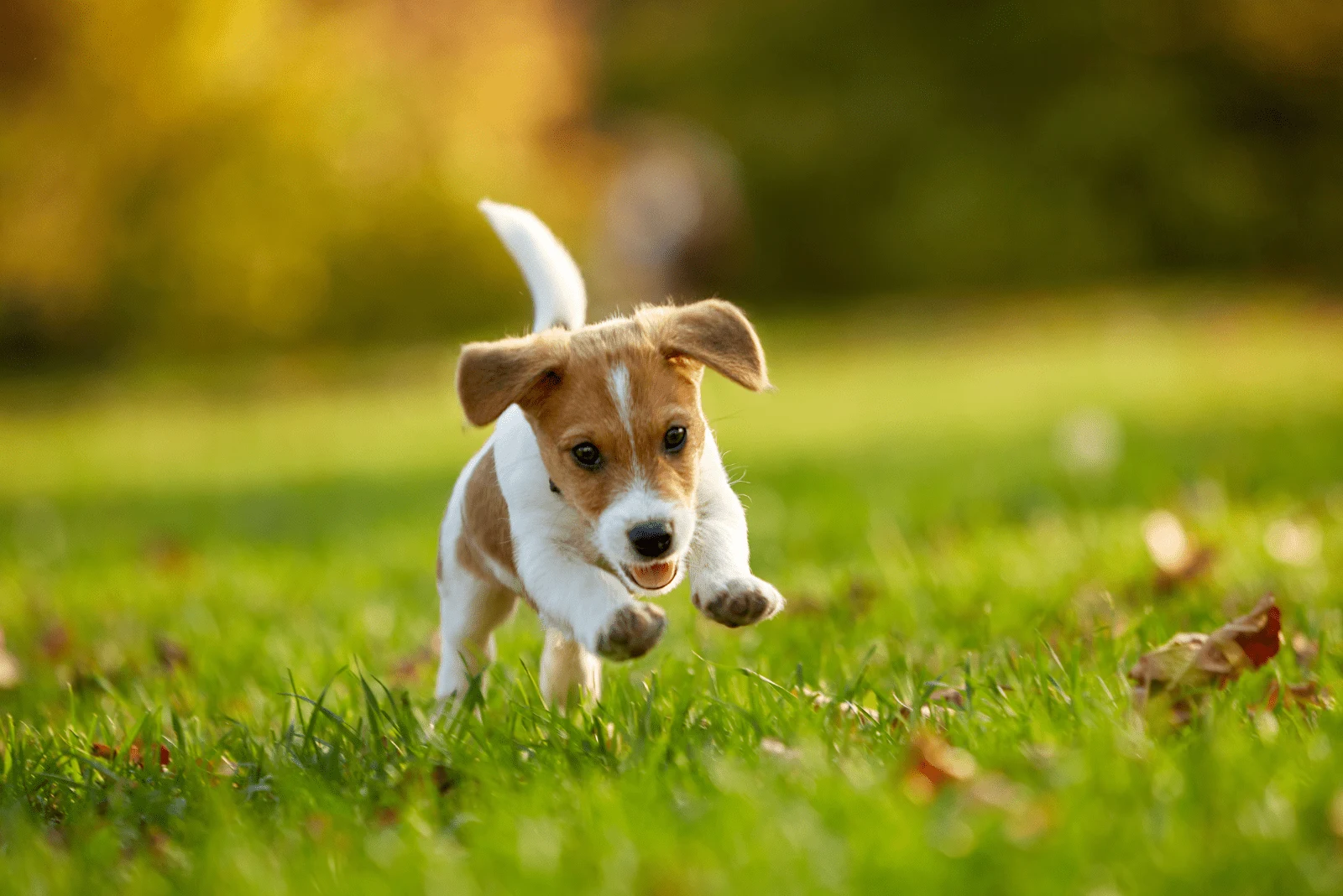 This rescue organization was founded almost fifteen years ago with their main mission being to save and rehome canines that were either abandoned or found in poor conditions in kennels that wanted to euthanize them.
The majority of the canines from this association are placed in foster homes before they're able to go to their new owners. This way, the volunteers can make sure that the pup is ready to enter a new family.
They're doing their best to provide the best medical care to all of the pups that need it, but they're also working on expanding their property in order to offer temporary homes to even more animals.
According to the information from their website, the owner and the staff from the center are working on the opening of a large adoption facility and are looking for donations that will help them finish sooner.
There are several ways to donate—you can choose to give them money, your old vehicle, or some of the products from their wish list.
How To Adopt Dogs
Those who find themselves ready to adopt a puppy will need to complete the adoption form, which is available on the organization's website.
When it comes to the adoption fees, they differ as the pups grow older, which is why puppies cost the most while older canines cost up to $100 less.
Puppies are generally priced at $325 if they're up to six months of age, while adult canines cost up to $275 (up to six years of age).
Senior doggies that are older than seven years don't cost more than $200.
It's important to mention that this price includes vaccinations, microchipping, spaying/neutering, and other medical treatments.
You can find more information on the rescue's official website or contact the staff, who will provide you with every detail you're interested in.
Rescue Center Details:
Address: McKinney, Texas
Email address: [email protected]
Official website: Legacy Humane Society
Contact number: 866 803 5997
7. Friends For Life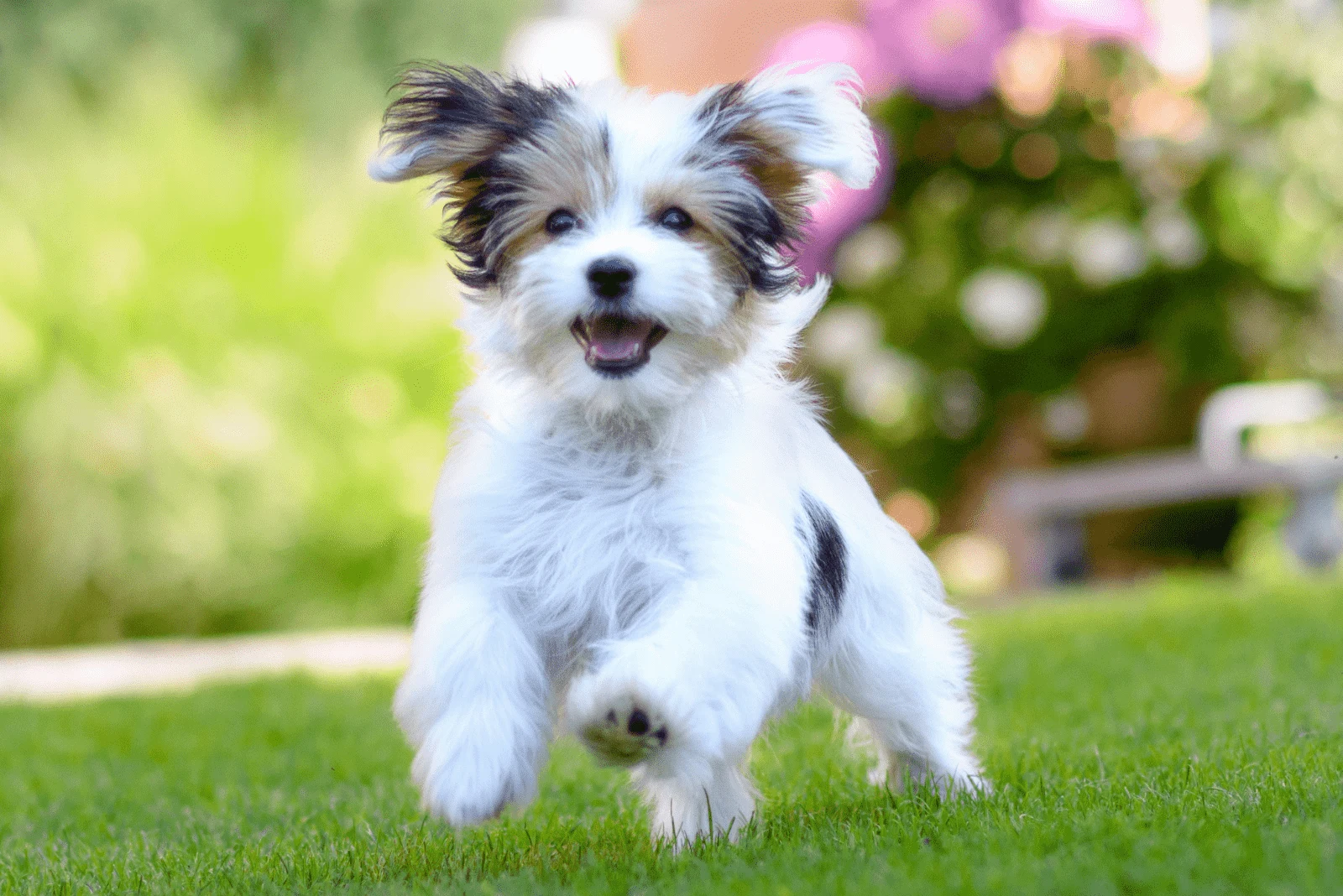 This is is an animal rescue and rehabilitation group that was founded two decades ago.
This shelter welcomes animals from the streets or any place that's treated them poorly, especially kill shelters that euthanize them simply because they don't have space to keep them or because they're senior canines.
The people that are involved with the organization are doing everything they can to rescue as many animals as possible.
However, they don't only offer help by taking the pups from the streets but also by offering free or low-cost medical care, depending on the procedure.
Spaying/neutering is on the top of their list as a free service, which should result in fewer canines visiting their premises in the future.
This organization is devoted to helping animals in need, to the point that they also distribute food for all pets in the community that are stricken by hunger.
How To Adopt Dogs
Those who wish to adopt a pup that comes from this shelter need to be at least 21 years old and own a valid ID with a photo.
Also, the future owner is supposed to show proof that they're able to take proper care of the canine, no matter the breed. This doesn't just require having enough money to buy whatever is needed for the pup but also the time that you're willing to spend training them and helping them to develop on a daily basis.
Once you complete the application form, the staff from the rescue center will be able to review it and make sure you're the right fit for the animals from their organization.
After you pass these tests, you'll be interviewed by the adoption counselor, who'll also let you know all of the details regarding the adoption process and taking care of a rescue dog.
The adoption fee is just $95 for all canines, but it can be even lower for those who already own adopted pups and army forces ($70 for each of them).
Senior citizens (over 65 years) that are adopting an older pup won't pay any money, while those who're looking for younger pooches will pay a reduced price of $70 as well.
Rescue Center Details:
Address: Houston, Texas
Official website: Friends For Life Rescue
Contact number: 713 863 9835
8. Texas Humane Heroes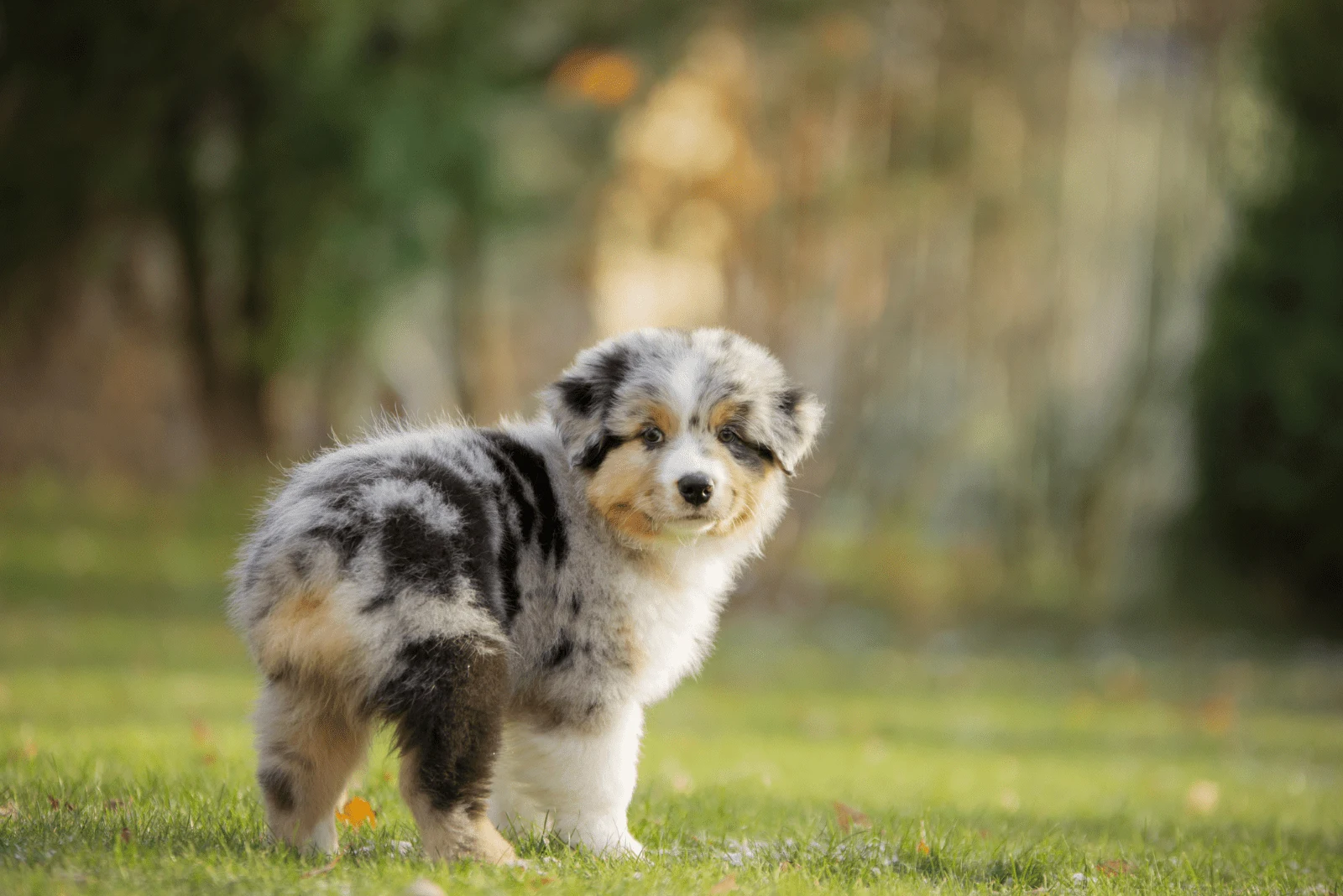 This is one of the dog rescues in Texas that has been providing assistance, rescue, and medical care to animals from all parts of The Lone Star State, including North and Central Texas.
The primary focus of the group is to save dogs placed in overcrowded kill facilities. Of course, they won't leave any animal behind, which is why they provide help to canines that were left on the streets as well.
Their main goal is to provide a better life for both people and animals by bringing them together and finding perfect matches.
The organization usually offers free or low-cost spay/neuter surgeries, along with other vet services that might be required.
They receive all of their funding from charitable contributions that come from individuals, grants, fundraising events, or small fees, including medical care and adoption costs.
If you'd like to support their wellness clinic or the organization in general, you can do so by adopting a pup or making a donation.
How To Adopt Dogs
The best way to adopt a pup is to meet with the staff of the center at their premises or at one of the events that are held by this organization.
This way, you'll have the chance to pick a pup in person and immediately check whether the two of you are a good match.
The whole adoption procedure usually lasts up to an hour and a half (two hours at most), which is why you should come on time, way before closing.
If something's wrong during the first month of owning a pup, you can return the canine without paying any additional fees.
You can return the pup even after this period, but it'll require you to pay $100.
The adoption fee isn't stated on their website, so you'll need to contact the owners to get more details on it.
Rescue Center Details:
Address: Leander, Texas
Email address: [email protected]
Official website: Humane Heroes Rescue
Contact number: 512 260 3602
Wrapping Up
There are many dog rescues in Texas that are doing their best to save as many animals as possible, not only from the streets but from the places that treat them poorly and euthanize pups simply because they don't have enough room or because canines come to a certain age when they're not as desirable as young puppies.
Adopting a dog is one of the most humane things you can do if you wish to own a pet.
However, keep in mind that adopted pups get more attached, so don't be surprised if they follow you even to the bathroom.
Therefore, if you're not sure about whether you're ready to adopt, but you still want to support the work of these organizations, you can give donations, apply for foster home programs, or donate products from their Amazon or other wish lists.
READ NEXT:
Free Puppies In Your Area For Adoption: 13 Ways To Find A Free Pet
The 6 Best Corgi Rescues In Texas – Where To Adopt A Corgi In 2022
Best Dog Breeders In Texas: Top 15 Best Breeders For 2022!
10 Best Doberman Rescues for Adoption: Places to Adopt Doberman Pinschers