Finding Shiba Inu breeders in Texas is not an easy job I must say. Actually, it is rather a hard task, and it took me a lot of time and effort to find trustworthy breeders .
I love the Shiba Inu breed because it has optimal traits for living with a family. It is very independent and loveable at the same time. His sassy looks make me want to pet him all day long. It is such a unique breed with beautiful coat colors . He makes me want to adopt a pet immediately.
I believe it is clear that this cute Japanese dog makes me melt everytime I see him. So, I wanted to know where someone living in Texas could buy one .
You can imagine that I was quite surprised when I found out that besides pet stores, there is not much choice offered. But, here are the best breeders I could find . I hope this list will be helpful to you.
I would be very happy if this will save your time and help you find yourself a new furry best friend .
Shiba Inu Puppies For Sale In Texas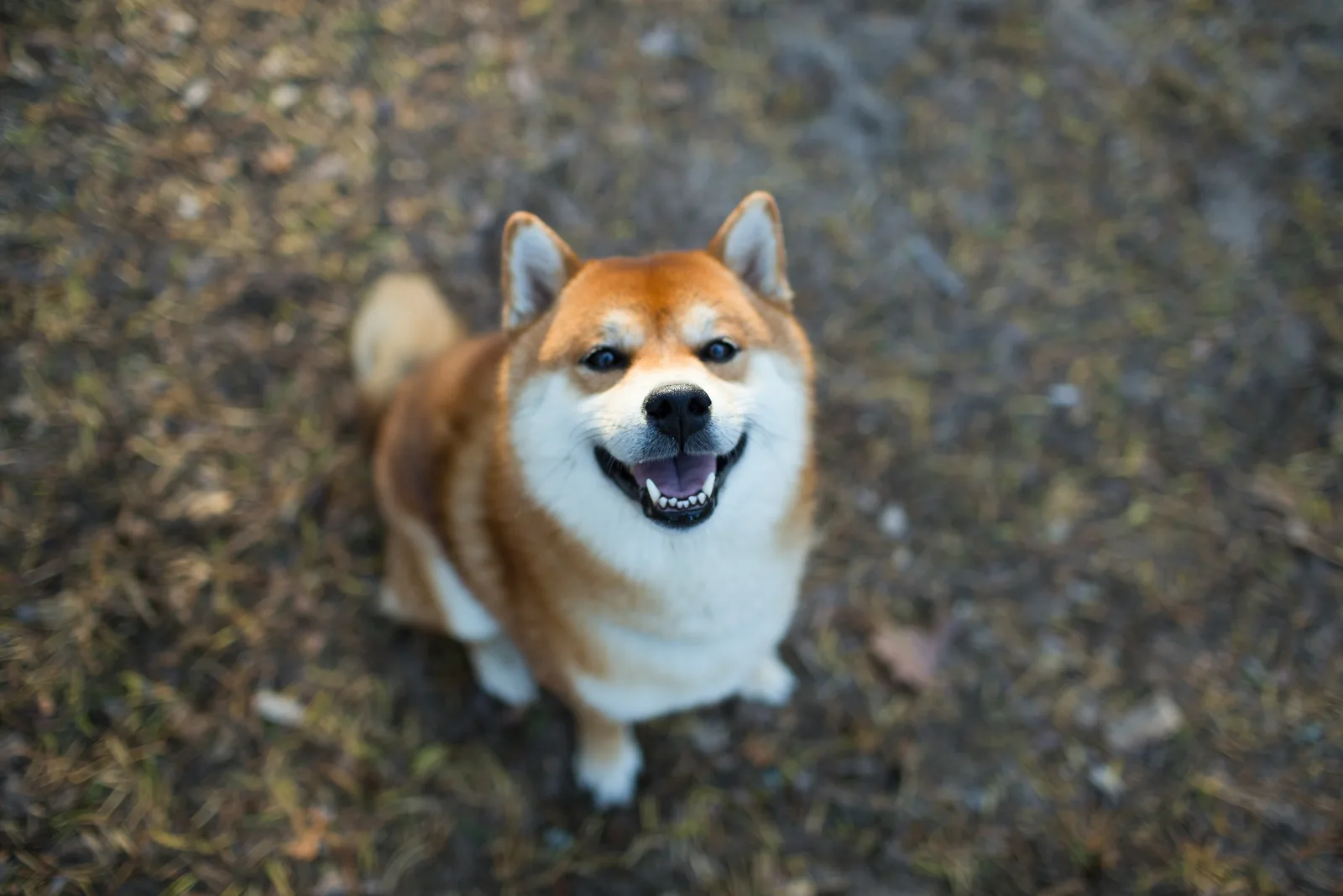 When looking for a reputable breeder who will sell a good dog to you, be very careful. Not everyone has enough knowledge and good intentions when it comes to breeding.
But, how do you differentiate a reputable breeder from a non-reputable one? Whether you are purchasing from Shiba Inu breeders in Texas or from somewhere else, there are a few things you need to know before buying.
Reputable breeders often put in a lot of effort and money to justify their reputation. Most of them have a transparent website with all the needed information in one place.
Dogs purchased from reputable breeders have all the paperwork done as it should be . Their dogs are also registered with the American Kennel Club . Some register their dogs with organizations like the APRI, or the CKC. But, the AKC is the goal because it places high demands on breeders .
These dogs are trained well, and they fit into the standard of the breed. Most of them are trained to be a show dog with all the associated skills.
Reputable breeders will perform all the necessary health checkups , as well as tests for hereditary illnesses, and they will administer all the vaccinations and deworming at the right time. And, that requires a lot of money. That is why their puppies are more expensive.
Many reputable breeders are focused on quality, unlike puppy mills, where the prime goal is to produce more and more. Having quality and quantity at the same time is physically almost imposible. So, beware.
Here is a list of the most prominent among the Shiba Inu breeders in Texas that I could find! Take a look with me.
1. Texas Chic Shibas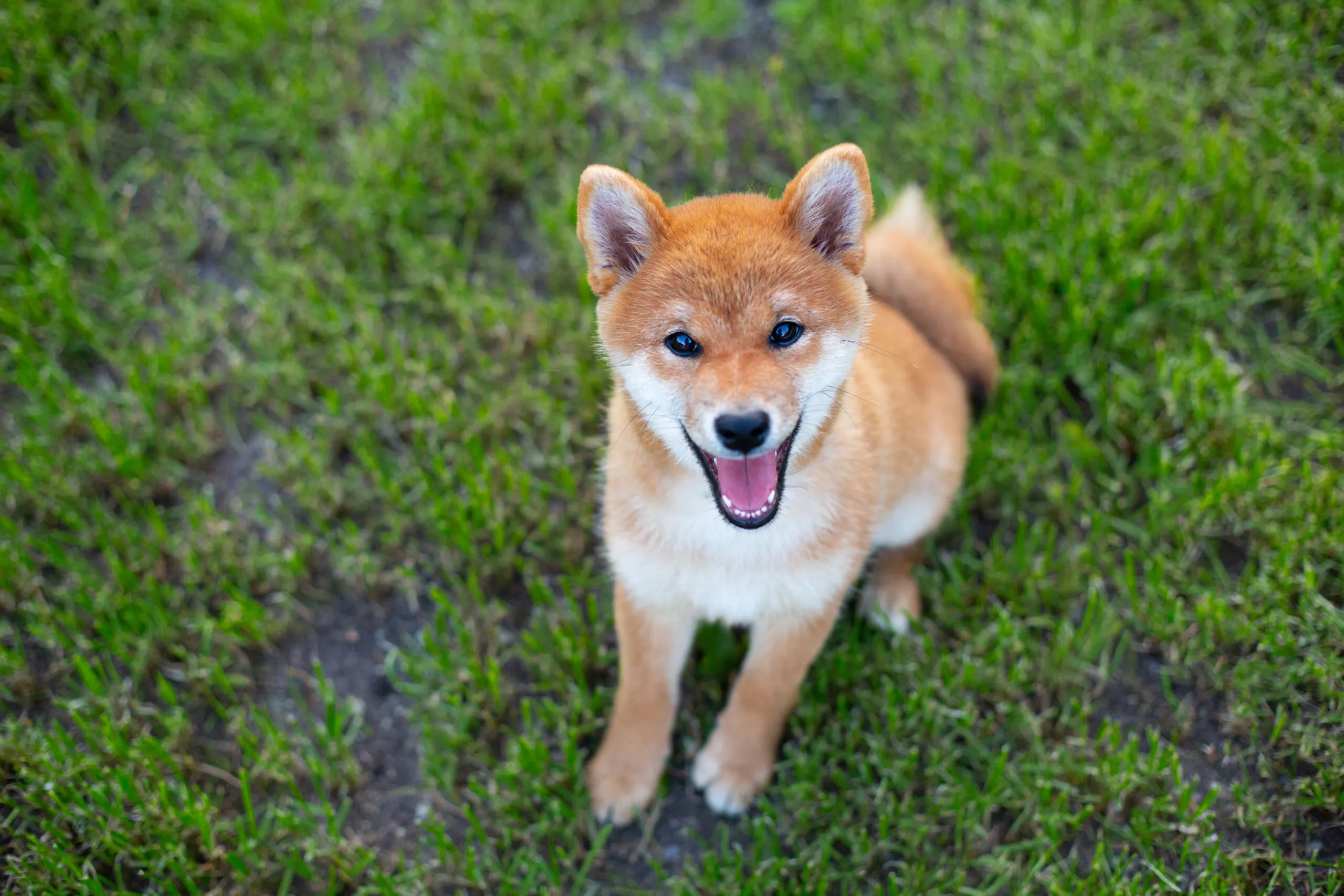 First on our list of Shiba Inu breeders in Texas are Phoenix-located breeders , named Texas Chic Shibas. Let's read more.
A Little Bit About Them
Breonna Canova, the owner of Texas Chic Shibas, has been into Shiba Inu breeding since 2016. Their motto is "Chic – an element of class with a bit of sass". They have four sassy and classy Shiba Inu dogs. Their names are Phoenix, Drakon, Lotus, and Katana.
Texas Chic Shibas are pioneers in Shiba Inu breeding in the Houston area, and also in Texas . Their dogs grow within the family in their own house. These hobby breeders go for quality over quantity, so they do not breed too often.
The best way to get to know them better, without visiting in person, is to jump on their Facebook page. You will find many cute pictures, videos, and updates on their dogs.
How Do They Breed
Breonna puts in a lot of energy in order to produce healthy puppies with pedigrees. Therefore, Texas Chic Shibas gives you a guarantee that for one year, there will not be any genetically related problems with their puppies.
Their dogs – Phoenix, Lotus, and Katana – are APR- and AKC -registered for five generations, have no hereditary issues, and have a pedigree of five generations. Drakon is also hereditary, APR-registered for five generations, and AKC -registered for three generations.
Lotus's and Phoenix's grandfather was imported from Japan , while Katana and Lotus have the same sire. They will let you know about a number of puppies for sale after a pregnancy X-ray. It is usually a week before the puppies arrive.
What Do You Get For The Price
For the price of $2000, you will get yourself and your family a purebred cute Shiba Inu at eight weeks of age or more. But, be sure you put yourself on their waiting list since that is the only way to purchase a dog here.
Their dogs go through a health check at the veterinarian station. At six weeks of age, they get their vaccinations . By the age of eight weeks, when the puppy is ready for his new owner, he is already potty trained.
These Shiba Inus come with all the necessary paperwork, which guarantees wormings and being free of fleas and ticks. The puppies have APRI Registration that is limited under a Spay/Neuter contract.
But, you will have to take care of spaying / neutering when the puppy reaches at least four months of age. Also, this price does not include shipping costs. For any kind of deal, you need to contact these breeders .
Texas Chic Shibas Breeder Details:
Address: Houston , Texas
Phone number: +1 409-454-3147
Email: [email protected]
Website: Texas Chic Shibas
Facebook: Texas Chic Shibas
2. Puppies Houston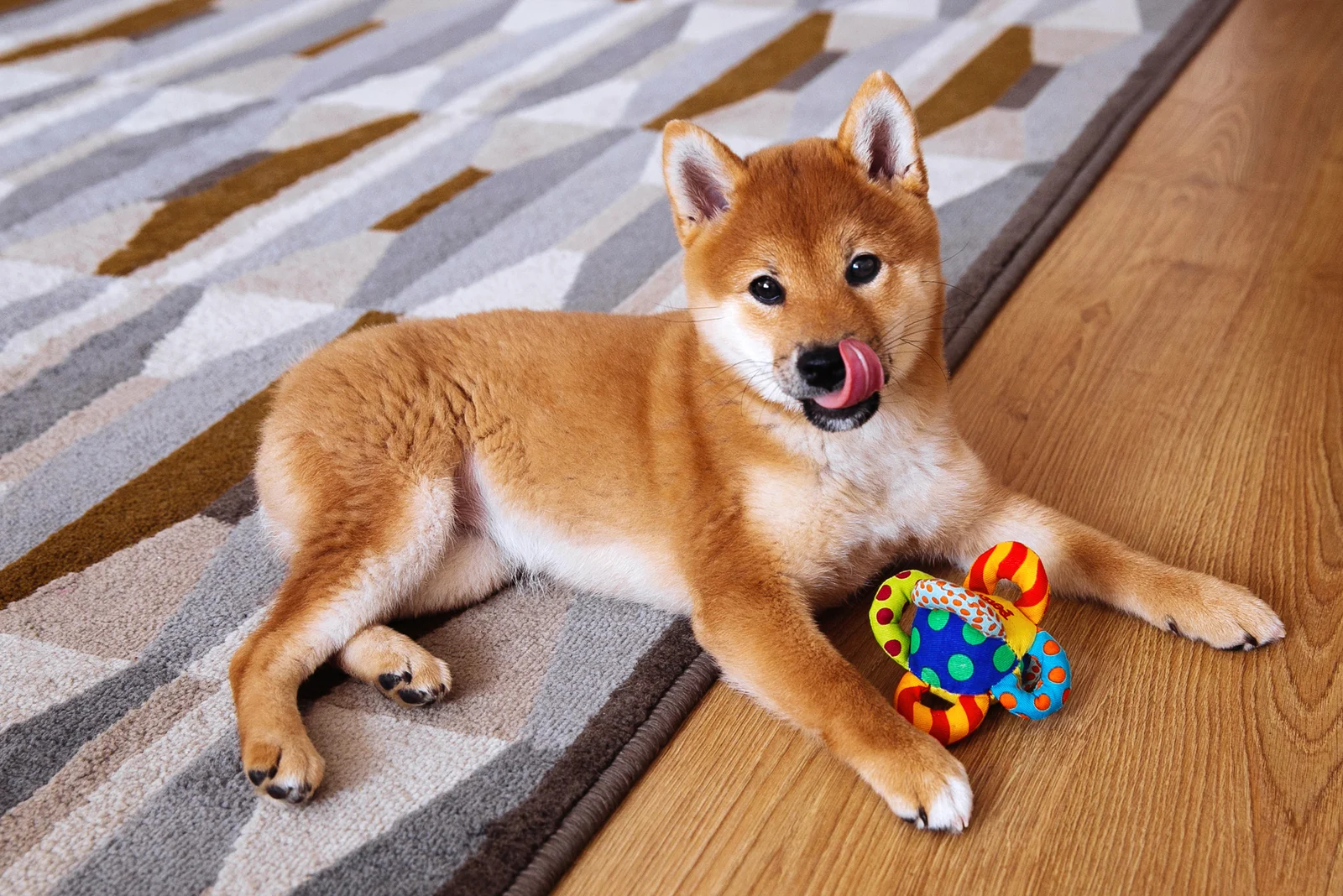 Next in line of the Shiba Inu breeders in Texas is the Puppies Houston Kennel, located in Clear Lake, Southeast Houston Metro Area, Texas . Let's learn more about them, shall we?
A Little Bit About Them
I just love breeders who put extra effort into their website. These breeders are indeed very informative and detailed. Surely, they are giving their best to answer all possible questions and dilemmas that a future owner could have.
Let's add that these people see their job as a family affair. Everyone in the family is involved from the youngest to the oldest. I mean – that is their hobby.
These dogs will become easily socialized due to the fact that they have all the freedom to explore around the house. The older dogs even sleep with their daughters. They are one really Shiba Inu-friendly family.
Besides Shiba Inus, these breeders are also crazy about French Bulldogs and Siberian Huskies.
How Do They Breed
Do not worry – they are absolutely serious about producing high-quality puppies. That is why they are doing their best to maintain quality and improve as much as they can . All of that in order to maintain the position of being a reputable breeder .
After all, Japanese people are famous for achieving excellence in all segments of life. This also includes raising quality dog breeds . That is why these Shiba Inus are bred to be extraordinary in their temperament, conformation, and companionship.
These breeders are following the American Kennel Club rules for raising their Shiba Inu dogs. And, if I may say – those rules are pretty strict. Puppies from their litters are, therefore, carefully selected.
What Do You Get For The Price
The cost of AKC Shiba Inu dogs is $2500. This includes limited registration. If you want the full package, then the cost increases by $1500. If you are interested, there is an application on their website for the waiting list .
They guarantee you a healthy puppy with no common issues, such as hip dysplasia, eye problems, or patellar problems. Before the age of eight weeks, the dogs will visit a veterinarian and get all their vaccinations and dewormings.
The breeders guarantee you one year with no health issues. They do ship their puppies, but it will cost you additionally depending on the sort of destination, transport, and transport provider. If you live nearby, you can come personally.
Puppies Houston Breeder Details:
Address: Seabrook, Texas
Phone number: (832) 964-4534 ; 713- -0688
Website: Puppies Houston
3. I'm Not A Fox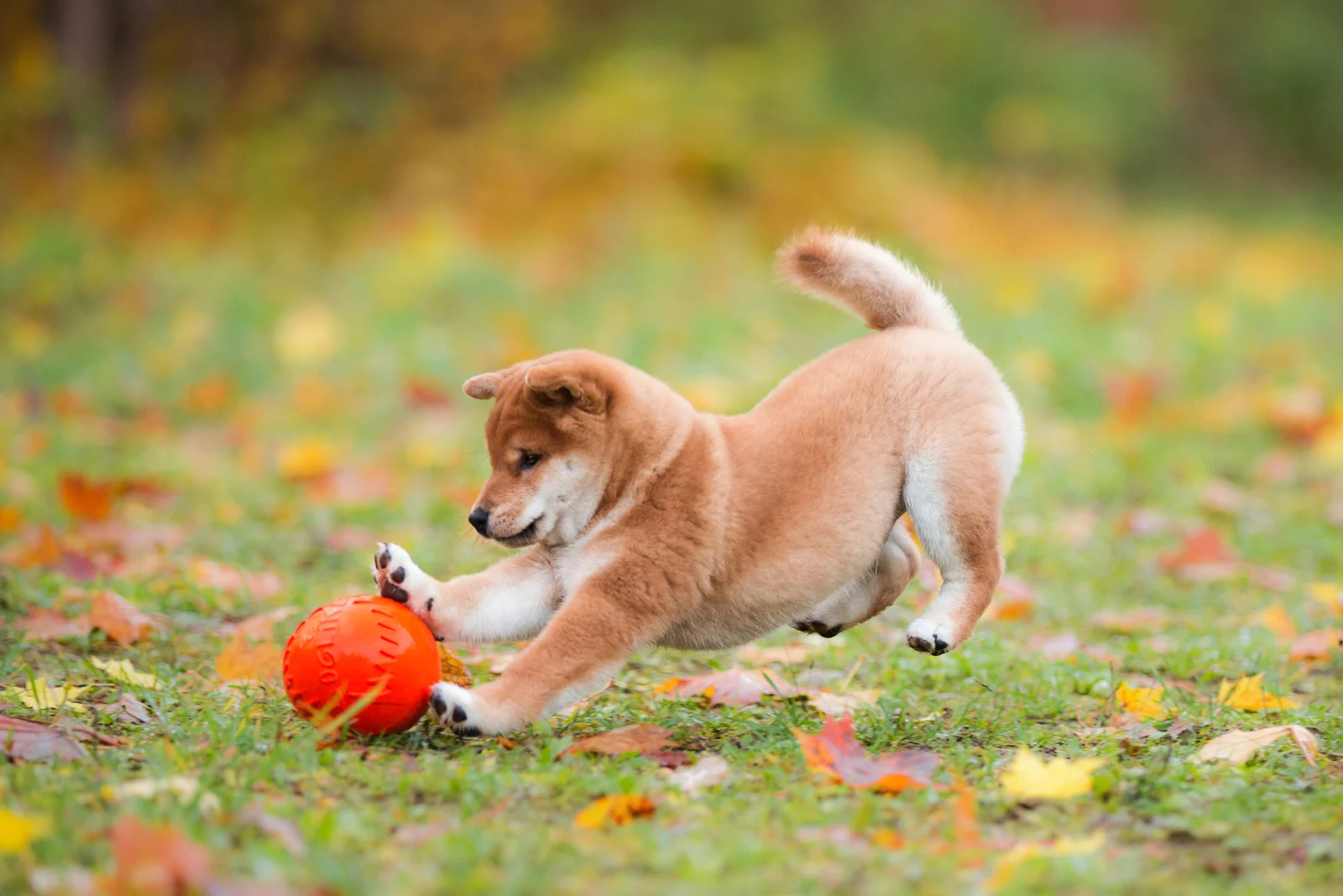 I was in a dilemma as to whether to include this breeder or not since they are not active at the moment. But, they have such good recommendations that I thought it would be a shame not to. They say they will reopen soon.
A Little Bit About Them
I'm Not A Fox is among the most respectful breeders in Texas . Their customers have nothing but best regards towards this breeder . If you want the perfect puppy to purchase, then this is the place.
There is a lot of information on their website. If you want more pictures, there is an Instagram page. And, if you want more video material, you can become one of their many subscribers .
These breeders are almost enchanted by their Shiba Inus. They have devoted their work to breeding their dogs in the way that Japanese breeders would do.
That is why their first dog was imported straight from Japan. And, all others after the first one are either his descendants or true Japanese. Their effort was even recognized by Nippo, which is the Japanese Dog Preservation Society.
This means that they are a true kennel that is recognized officially, and that is not very common.
How Do They Breed
These breeders have huge respect and honor towards Japanese tradition and the Japanese people who have put in a lot of effort to save this breed.
That is why they take a lot of care to preserve the excellent bloodline of their imported dogs. Their dogs have extraordinary health, they are sharp and smart, and they exhibit optimal temperament. Expect them to live a very long time .
All their dogs are AKC-, JKC-, and NIPPO-registered . They have eight dogs, which is the base for producing all other offspring. And, if I may say – they are magnificent specimens.
The whole process of socialization happens in their home. These dogs are practically family members . All energy is focused on their well-being , and they handle them almost like babies.
Touching dogs and speaking to them is part of their daily routine. This way, the dogs grow up to be adaptive and well-adjusted animals.
What Do You Get For The Price
If you are interested in the price of these dogs, you will have to send them a request via the form on their website, and wait for the answer. Their prices are probably a bit higher, but these dogs are top-quality, and a lot of effort and money was invested in them.
They guarantee you a dog that has all the top qualities, including conformation and health. There is also the guarantee of the absence of hereditary illnesses and genetic issues.
You will get a well behaving dog that has a great temperament, and is not as aggressive as some Shibas might be . But, prepare to wait since they produce only one litter in one year.
I'm Not A Fox Breeder Details:
Address: Austin , Texas
Website: I'm Not A Fox
Instagram: I'm Not A Fox
YouTube: I'm Not A Fox
4. Shiba Divas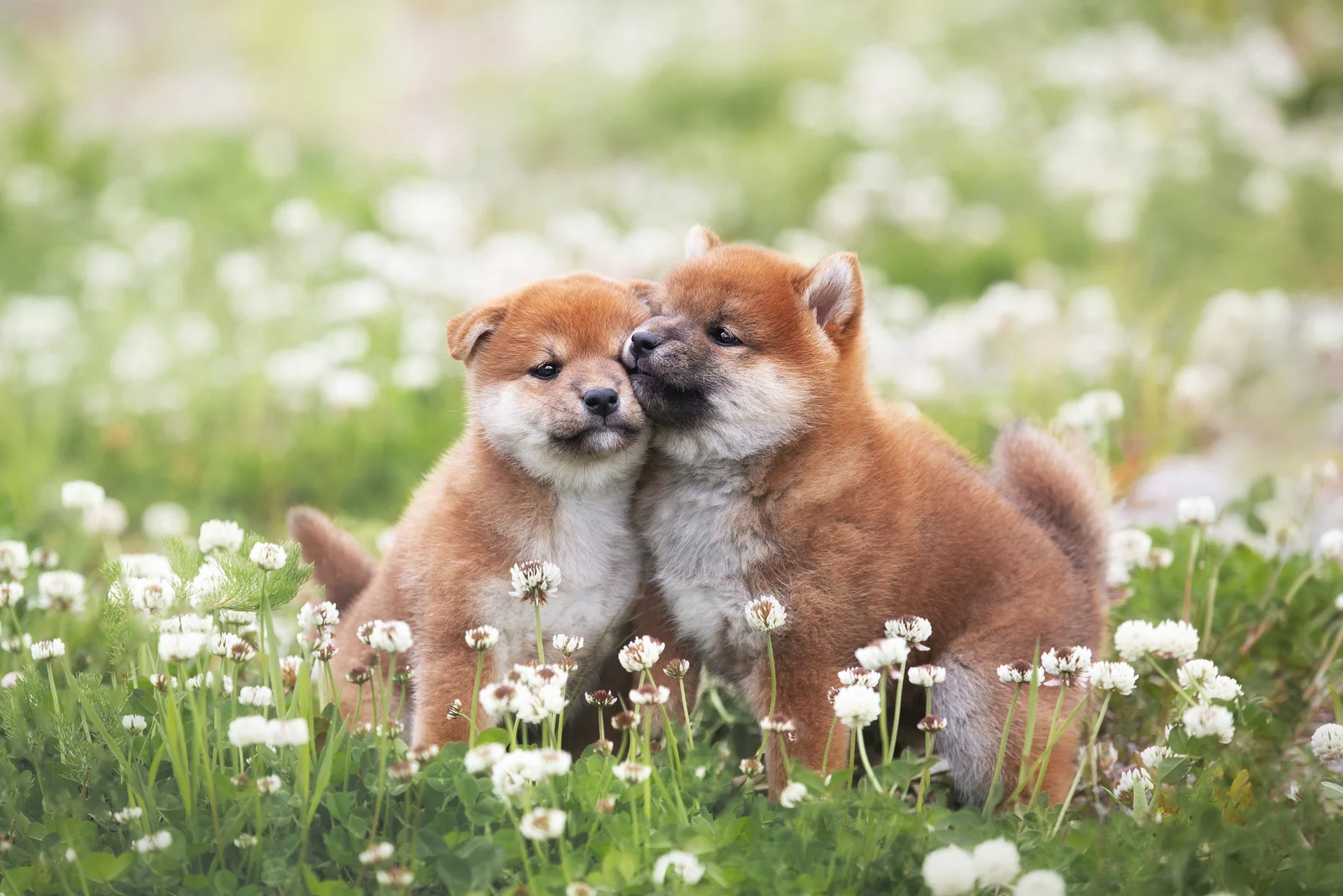 Last on our list of Shiba Inu breeders in Texas is Shiba Divas! And, these sisters love Shiba Inu puppies ! Let's meet them.
A Little Bit About Them
Their story begins with true enthusiasm. They say they are making the world "Shibarrific one puppy at a time"! I guess this means that the world is more terrific with Shiba Inus in it. Well, I will definitely agree on that one.
They have an interesting reason for doing this kind of job. These girls are very ambitious. They want to go to college so this is their way of raising money . I will say this is probably the cutest way to do so.
But, that is not all. You can arrange daycare for your furry friend, and it will only cost you $35, or you can arrange boarding, which is $29 for one night. The dogs are in safe hands, and you can be sure that there will be a lot of playing.
And, if you are too busy during the day, these people will walk your dog for $19 for one session. They are really hard-working girls. Well done, girls!
You can see that these girls raise their dogs with all their heart. And, they want to make you happy by providing you with a beautiful and healthy, full-spirited dog.
If you live in Dallas , Richardson, Frisco, Fort Worth , Plano, or the DFW area, these girls invite you to come and meet them and their puppies . But, it would be good to call first just to be sure that someone will be home to open the door.
How Do They Breed
There are six magnificent dogs that help them to produce more magnificent puppies. If you come to visit, you will meet Zeedonk, Heidi, Bruno, Khalessi, Teresa, and Angelina.
These dogs are loyal, caring, get along with family, and love to cuddle and watch TV . Do not worry – they are raised with kids and know exactly how to handle them.
Diva's Shiba Inus are smart, friendly, and playful . They love to play fetch. Do not be surprised either – these curious creatures are curious about everything, from new people to new dogs.
What Do You Get For The Price
For the price of between $2200 and $2950, you get a cute little ball of fur. You can arrange to pick him up personally , or they can ship your puppy to your home for an extra $325.
All of their puppies are AKC -registered with a basic package. Also, their dogs have a health guarantee with shots and deworming. Their health guarantee on genetic illnesses is valid during the first year of the puppy's life.
Shiba Divas Breeder Details:
Address: Frisco, Texas
Phone number: +1 770-361-0820
Email: [email protected]
Facebook: Shiba Divas
Instagram: Shiba Divas
YouTube: Shiba Divas
Worthy Of Mention: HSNT
Shiba Inu rescue organizations , such as HSNT and The Humane Society Of North Texas are positive examples for our society. If there is an animal in need, HSNT comes to save the day . And, they have been doing this since 1905.
If you have lost your Shiba Inu, there is a huge possibility you are going to find him at HSNT . Their mission is to save animals off the street. Sometimes, all they need is returning back to their master who lost them.
Sometimes, irresponsible owners just leave their dog on the street when they can no longer take care of it. That is where HSNT steps in and does all the necessary steps to provide an abandoned dog with a new loving home.
If you are looking for a Shiba Inu to adopt, and you want to be sure it was taken good care of, then HSNT is a good choice. All dogs are vaccinated, adapted, and socialized, and they have been given proper care.
To Wrap It Up
Finding Shiba Inu breeders in Texas was one heck of a ride. It seems like Texan people are very fond of this beautiful breed, but there are not many reliable breeders who are serious about this job.
Adopting a pet , whether it is a Shiba Inu or some other dog breed , is a big decision. This means it should not be taken easily. It is always recommended to do thorough research before making your decision.
There are always some quick solutions when buying a dog. If you want an instant purchase, there is Petland Dallas, located on Preston Rd – or Puppyspot , Pet City, or AKC Marketplace for that intention.
Personally, I prefer small family breeders who have dedicated their life and lifestyle to the mission of taking care of healthy purebred bloodlines. This way, I am more secure that there will be no scams .
This beautiful Japanese hunting dog is a good choice for a first-time owner. But, let's say it again – do your research before buying. Take a look at Shiba Inu mixes too . They are also adorable. I hope this list will ease your search and connect you with the right breeder . Good luck!
Related articles: