The Shiba Inu is a very famous dog breed that originates from Japan. In fact, the Shiba Inu is one of the official national dogs of Japan. Its name literally translates to "small dog".
Did you know that Shiba Inus are among the United Kingdom's most sought-after dogs?
They are known as the most popular dogs, along with Boxers, Labrador Retrievers, French Bulldogs, and Siberian Huskies.
You may wonder, "why are Shiba Inus so popular?"
Well, Shiba Inu dogs are well known for their fun-loving and bright personalities. What makes these puppies so special is their independent side, which sometimes comes off as pure stubbornness. But, that's why we love them!
Alongside their unique personalities, Shiba Inus are devoted family pets that get along well with people. They are also one of the healthiest pure breeds.
But, it took quite some time to develop such a healthy breed of dog. To continue the healthy Shiba Inu legacy, Shiba Inu breeders in the UK have been working hard on their high-quality breeding programs.
If you are searching for a Shiba Inu puppy in the UK, it's time for you to first find a reputable breeder.
This article features some of the best Shiba Inu breeders in the UK. Once you see what they have in store, you will want to reserve your new Shiba Inu puppy as soon as possible!
Japanese Shiba Inu Puppies For Sale In The UK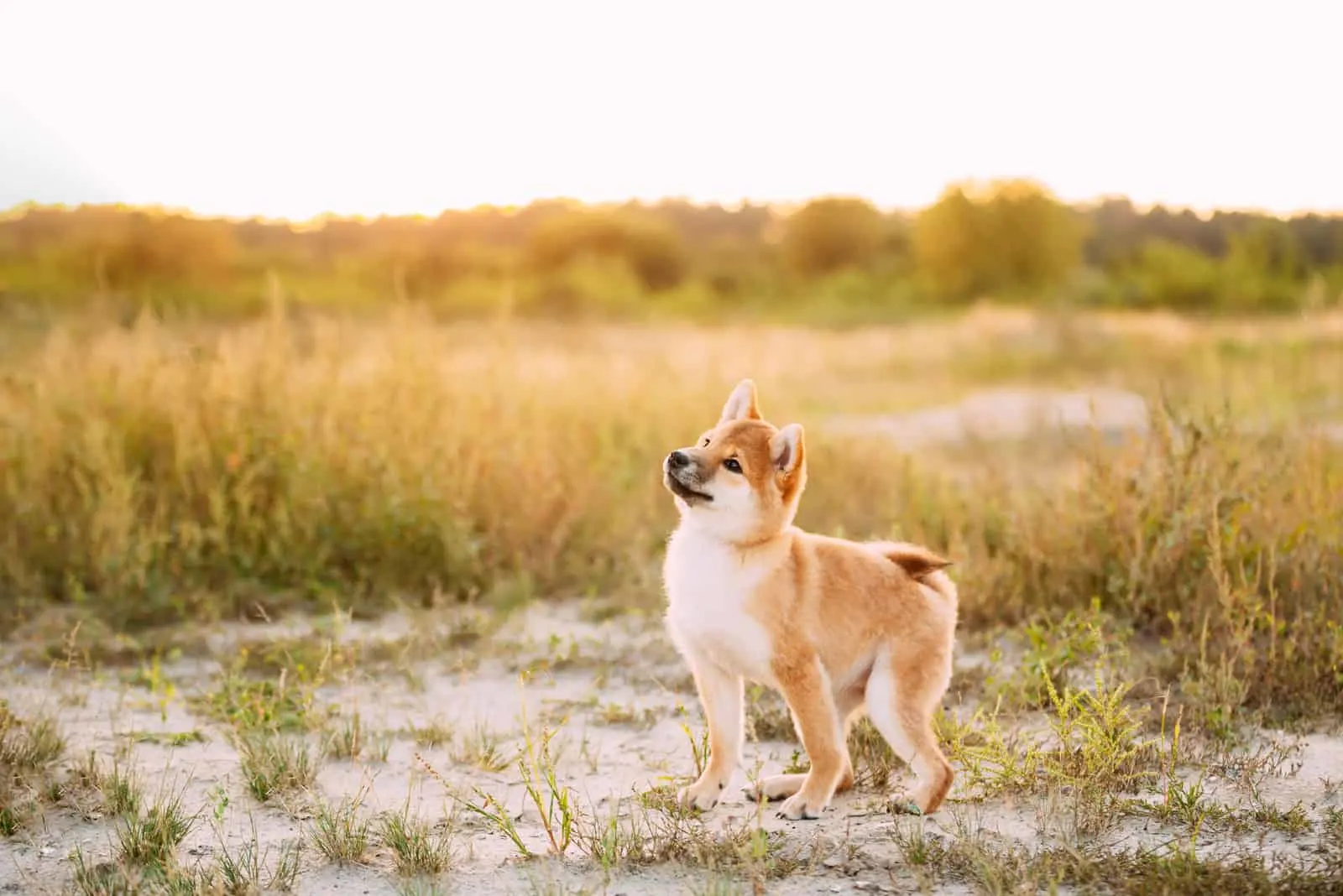 Most future dog owners in the UK ask questions like, "Where can you get Shiba Inus in England?"
High-quality Shiba Inu puppies can be found at reputable, licensed Shiba Inu breeders in the UK.
You may have also heard about the Akita Inu dog breed. Some Shiba Inu breeders might breed Akita Inu dogs along with their Shibas. But, these two dog breeds aren't the same. The main difference is in the Shiba Inu's size. To put it simply, the Shiba Inu is a smaller version of the Akita Inu dog.
Shiba Inu breeders in the UK offer both male and female Shiba Inu puppies, so it's really up to you to decide which one you want.
One thing is for certain — you won't go wrong with these Shiba Inu breeders!
Japanese Shiba Inu Breeders In The UK
When you are purchasing a dog from reputable Shiba Inu breeders in the UK, you are getting a healthy and already socialized pup.
Most Japanese Shiba Inu Breeders in the UK can be found under breed clubs, such as the Shiba Inu Club.
Responsible and licensed Shiba Inu breeders put their dogs through health tests. So, you don't have to worry about your new Shiba Inu puppy inheriting breed-specific diseases.
Shiba Inu breeders in the UK can be found in different counties of England. The Shiba Inu Club offers information on all reputable Shiba Inu breeders around the country.
So, whether you are located in Staffordshire, Surrey, Tyne and Wear, or Derby, a Shiba Inu breeder might be just around the corner!
To help you find the right Shiba Inu breeder in the UK, we have put together the following list. Make sure to check them all out!
For all Shiba Inu lovers in the US, we also made a list of trustworthy Shiba Inu breeders in the US!
Now, let's learn more about trustworthy breeders from the UK.
1. Celtic Star Kennels – Llandybie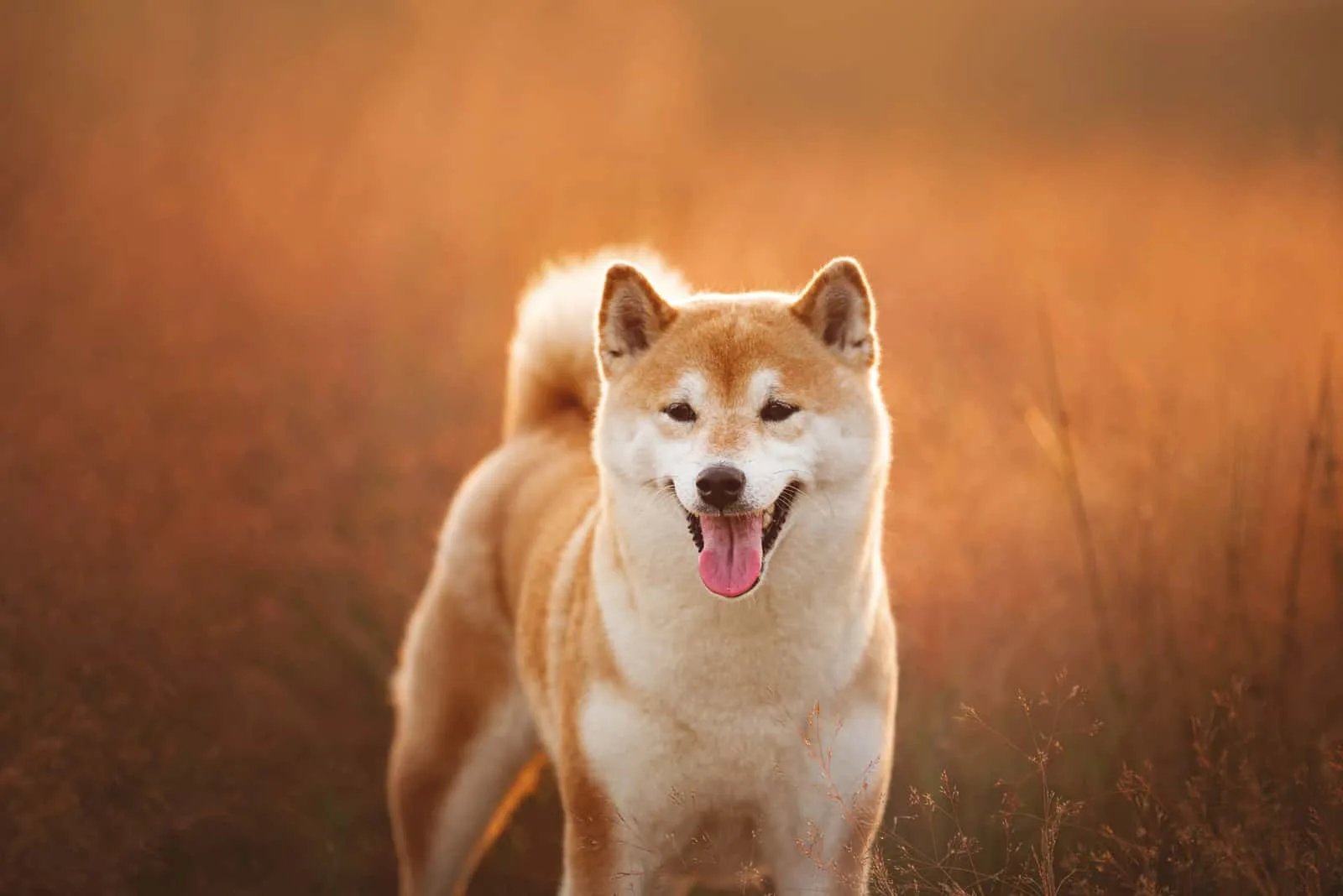 The first reputable Japanese Shiba Inu breeders on our list are Celtic Star Kennels, located in Llandybie, UK.
Celtic Star Kennels has been producing healthy Shiba Inus since 2008. These breeders first started breeding Chowsky designer dogs, which led them to their Shiba Inu path.
This is a family-run dog breeding business that holds a Dog Breeding Licence issued by the British government.
They pride themselves in developing high-quality, champion Shiba Inu bloodlines. These champdogs are the healthiest Shiba Inu puppies around. In fact, Celtic Star Kennels only offers 100% healthy Shiba Inu puppies.
Each Shiba Inu is put through health tests that guarantee the absence of congenital health issues, such as glaucoma and hypothyroidism.
At six weeks of age, each puppy receives its first set of vaccinations, along with veterinary records.
Reserve your Celtic Star Shiba Inu by contacting this reputable breeder!
Celtic Star Kennels' details
Website: Celtic Star Kennels
Email: [email protected]
Phone: (+44) 07535717837
Location: Llandybie, United Kingdom
Facebook: Celtic Star Kennels
Instagram: @celticstar_kennels
2. ShibaStone – Nottinghamshire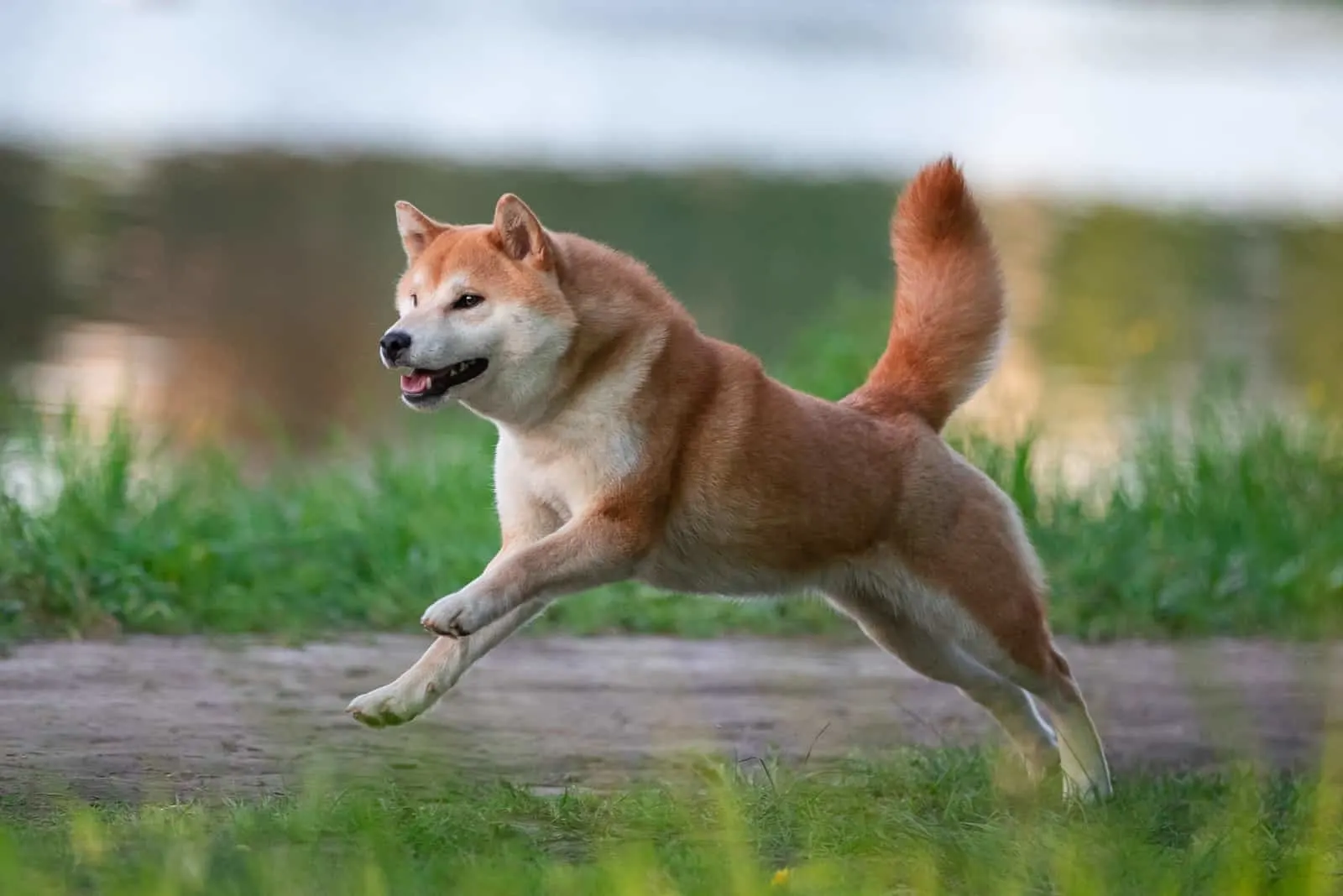 ShibaStone is a reputable breeder who has been breeding Japanese Shiba Inu dogs since 2015.
ShibaStone first started breeding Japanese Akitas when they switched to breeding Shiba Inu dogs and Bullmastiffs.
Their wonderful Shibas are born and raised at home, and every Shiba Inu puppy is socialized from an early age. ShibaStone also puts a lot of effort into feeding their dogs the best diet.
All of their Shiba Inu puppies are vaccinated, dewormed, flead, and microchipped. Moreover, each puppy is registered with The Kennel Club.
Along with their new KC-registered Shiba Inu puppy, prospective buyers receive a puppy pack, all up-to-date veterinary records and certifications, and a four-week pet insurance policy.
The ShibaStone team offers lifetime support for each new dog owner. They are happy to help if you are seeking advice, so make sure to contact the ShibaStone breeders!
ShibaStone details
Email: [email protected]
Phone: (+44) 7983 408712
Location: Nottinghamshire, United Kingdom
Facebook: ShibaStone
3. Jiltrain Shiba Inu – Derbyshire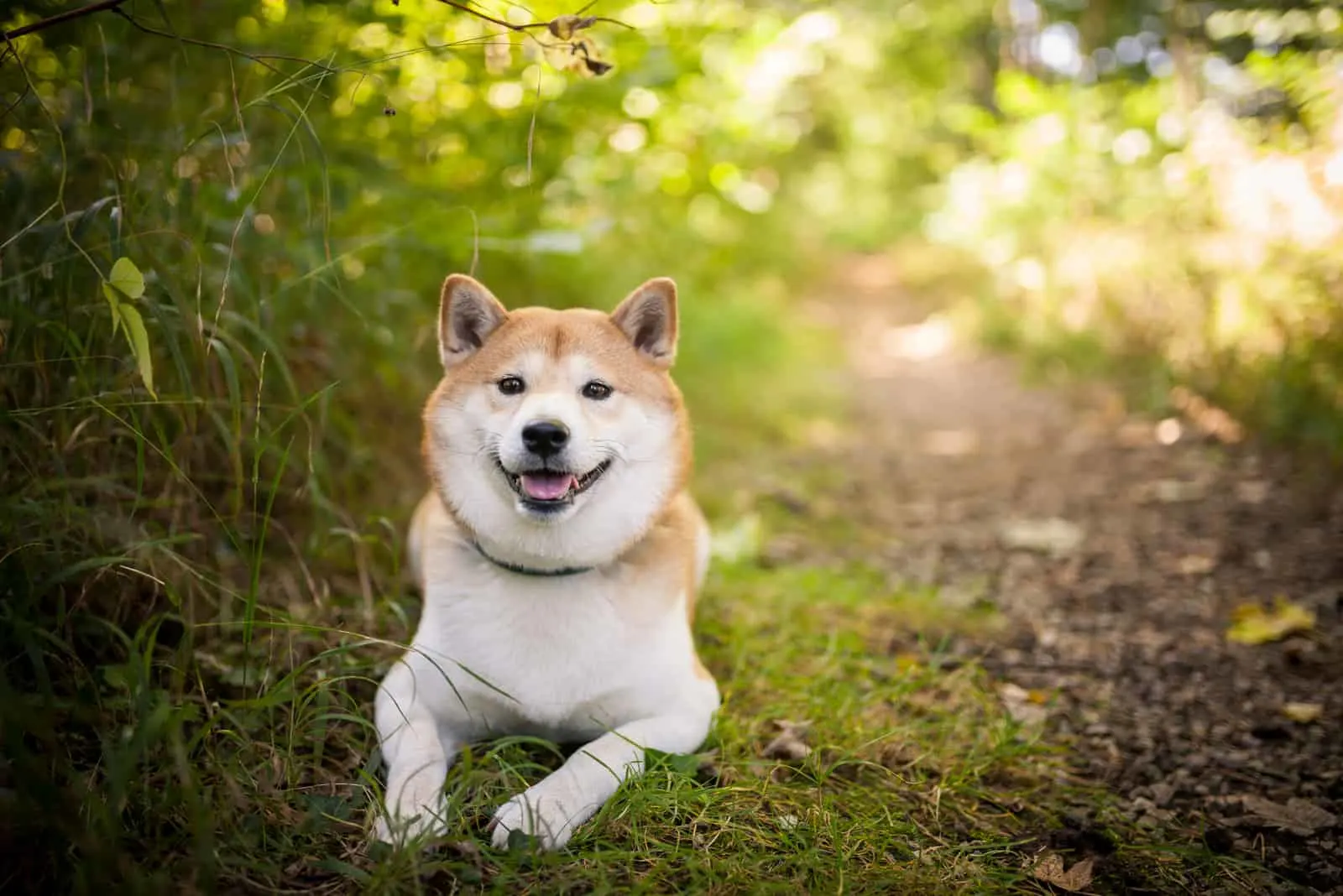 Jiltrain Shiba Inu breeders have been in the dog breeding and dog showing world since 1976. They have been breeding and training dogs for quite some time. In 1999, Jiltrain breeders started their Shiba Inu journey.
They carefully select high-quality Shiba Inu parents to introduce into their breeding program. Each dog parent is thoroughly health tested.
Their selective breeding program results in healthy Shiba Inu puppy litters. These puppies inherit the best personality traits. Their coats are very fluffy, and they come in various colors such as red, sesame, black and tan, and white with red tips.
There are so many great Shiba Inus to choose from the Jiltrain Shiba Inu team!
Jiltrain Shiba Inu details
Website: Jiltrain Shiba Inu
Email: [email protected]
Phone: (+44) 01773 279982
Location: Derbyshire, United Kingdom
4. ArcticWolf – North Wales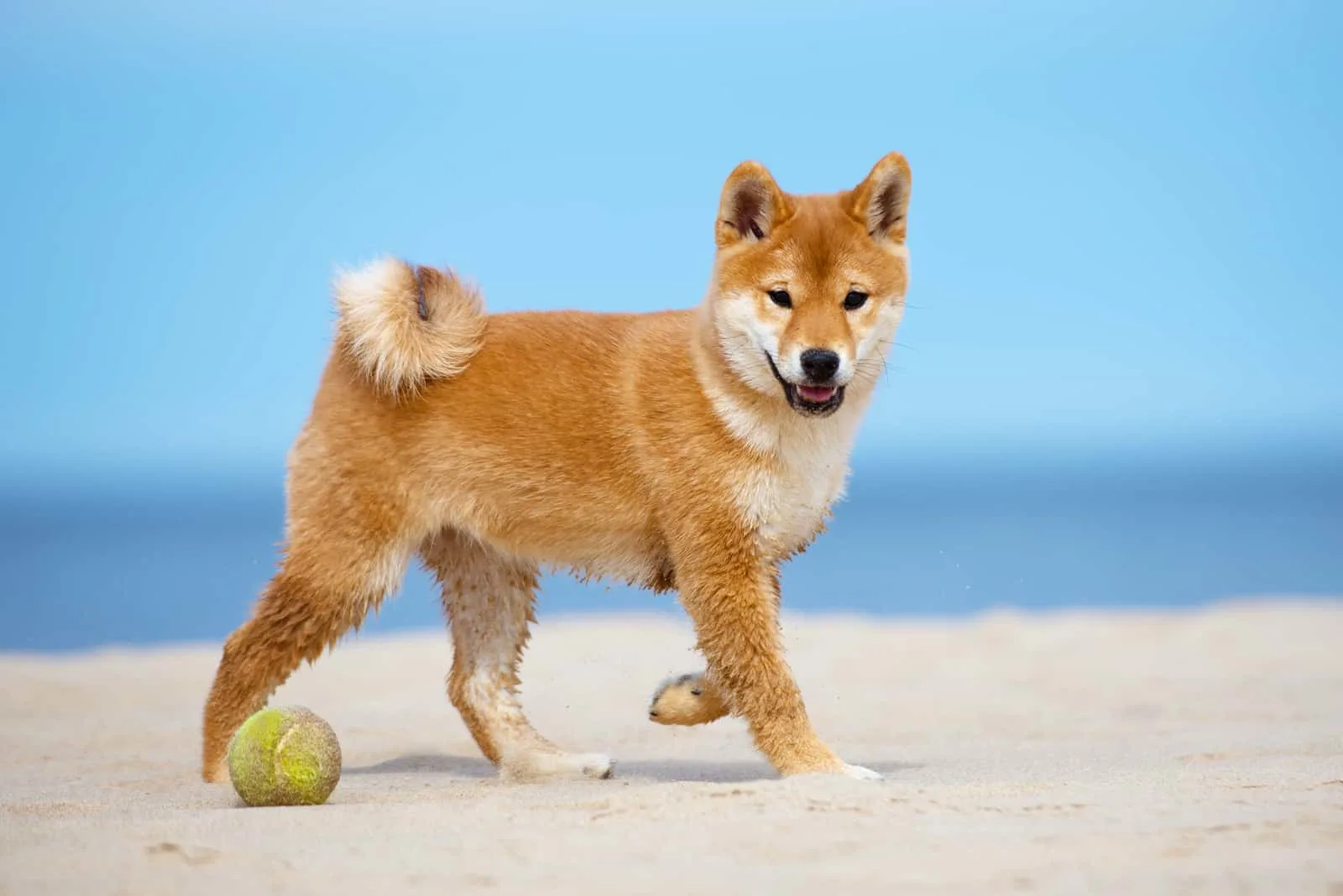 ArcticWolf are Kennel Club-Assured breeders from North Wales, UK. Alongside healthy Japanese Shiba Inu puppies, they are focused on breeding Siberian Huskies and Alaskan Malamutes.
ArcticWolf breeders are active members of the Japanese Shiba Inu Club of Great Britain. All of their puppies are KC-registered and come with five generation pedigrees.
These reputable breeders are dedicated to producing the healthiest puppies, and every Japanese Shiba Inu puppy is regularly checked by a licensed veterinarian.
Alongside routine health tests, these puppies undergo specific eye tests that are mandatory in order to prove the absence of congenital diseases.
If you are looking for a healthy and well-behaved little Shiba Inu puppy, the ArcticWolf kennel is a great place to start!
Their puppies are home-raised and ready to find new, loving families! ArcticWolf breeders are there for you if you need any advice on your new Shiba Inu puppy!
ArcticWolf details
Website: ArcticWolf
Email: [email protected]
Phone: (+44) 01352 771862 or (+44) 07971934014
Location: Wrexham, North Wales, United Kingdom
5. Fantasa Team Vormund- Nottinghamshire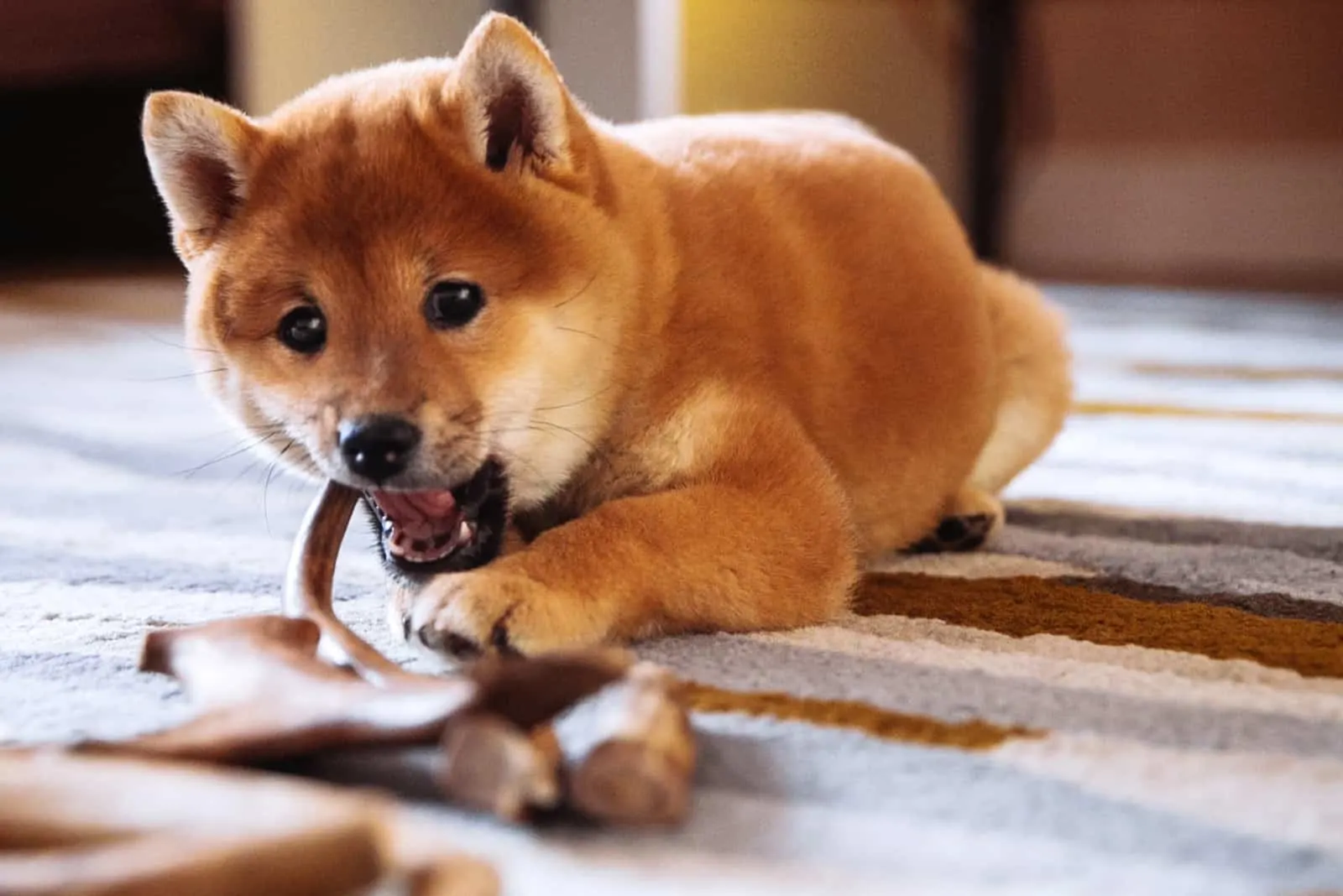 Fantasa Team Vormund is a well-known Shiba breeder from Nottingham, UK. Now, these reputable breeders are something else!
Not only do they breed high-quality Shiba Inu puppies, but they also produce excellent Rottweilers and soft-coated Wheaten Terriers.
The Fantasa Team counts many achievements. This mother and daughter duo takes great pride in breeding and raising champdogs. Their dogs are simply born to become UK and worldwide champions!
These reputable breeders put great emphasis on quality dog food. Each of their Shiba Inu puppies is fed a high-quality, premium diet. Their diet consists of the Challenge Dog feeding program, which is fish based, gluten free, and hypoallergenic.
Perhaps that's the secret of raising such amazing Shiba Inu dogs! Fantasa Team Vormund puppies are extremely healthy, with a great posture, a thick coat, and good behavior.
Besides regular health tests, Fantasa Team Vormund Shiba Inus undergo special training sessions that make them the most well-mannered, outgoing, loyal, and affectionate pups!
Whether you are looking for a show dog, a companion dog, or a high-quality breeding stock, you can find everything you are searching for at the Fantasa Team Vormund Shiba Inu kennel.
Fantasa Team Vormund currently offers new puppy litters, so make sure to reserve your place on their waiting list!
Fantasa Team Vormund details
Website: Fantasa Team Vormund
Email: [email protected] or [email protected]
Phone: (+44) 01909 486628
Mobile: (+44) 07307600088
Location: Worksop, Nottinghamshire, United Kingdom
Facebook: Show Dog Whisperer
Instagram: @vormund_kennel
6. Nizu Shiba Inu – Buckinghamshire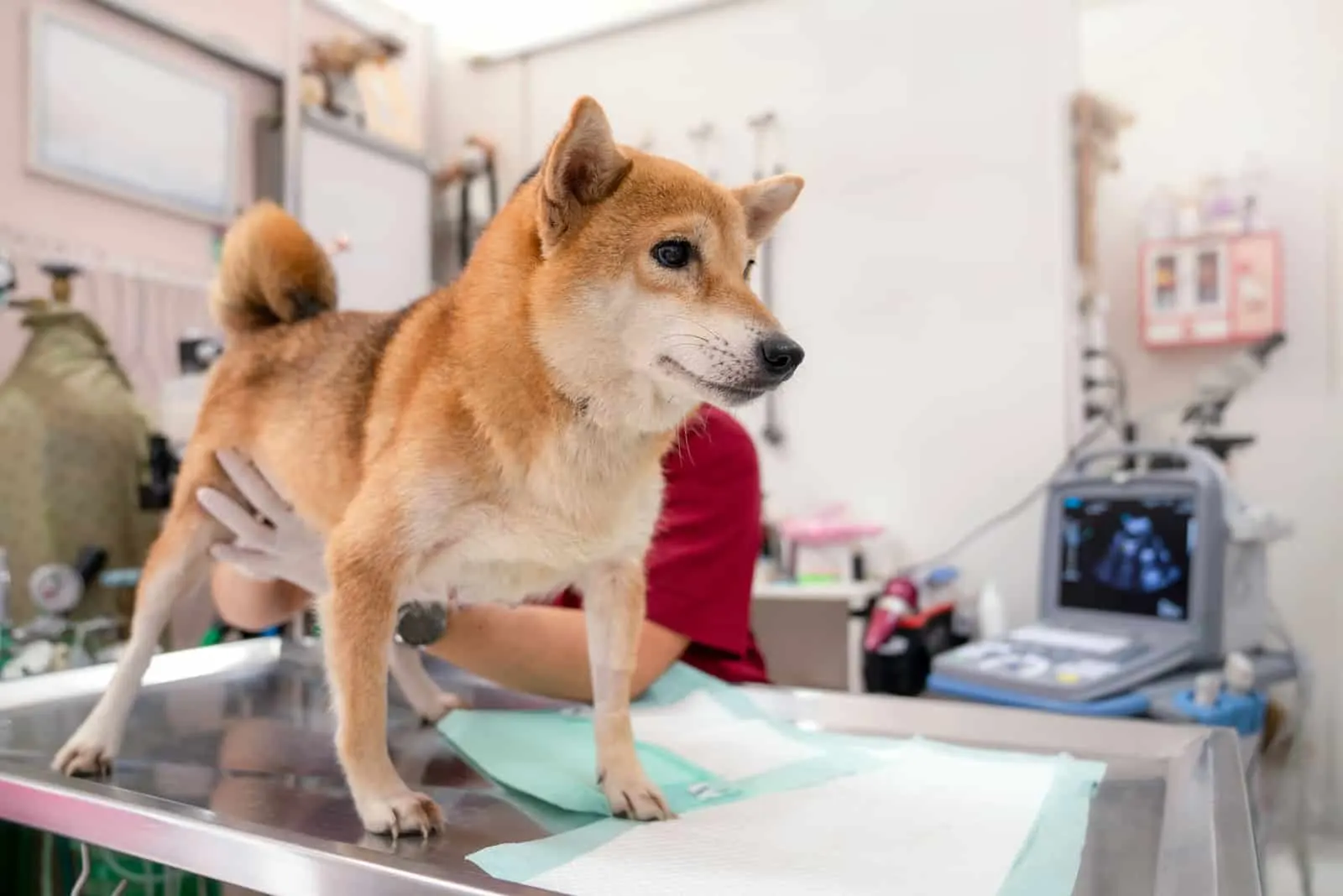 Nizu Shiba Inu breeders truly leave an impression! These reputable breeders focus on developing Shiba Inu puppies in a healthy and loving environment.
They take the dog's health and wellbeing very seriously, so Nizu Shiba Inu breeders put all of their dogs through health tests. These health examinations are primarily focused on congenital, breed-specific diseases.
Eye tests are done under the BVA/KC/ISDS eye scheme. This means that each dog is screened for hereditary eye conditions, such as glaucoma.
Due to the fact that health is the primary focus of the Nizu Shiba Inu team, each of their puppies receives their first set of vaccinations. They also receive treatments against worms and fleas.
In addition, all Nizu Shiba Inu puppies are microchipped.
Each Nizu puppy is KC-registered. Future Nizu Shiba Inu dog owners will receive a Change of KC registered ownership form, after which the puppy will be fully KC-registered under the new owner's name.
Alongside the Kennel Club's certificate, new owners also receive up-to-date veterinary records.
If you are interested in an amazing Nizu Shiba Inu puppy, you can contact the breeder for more information!
Nizu Shiba Inu details
Website: Nizu Shiba Inu
Email: [email protected]
Phone: (+44) 7852 932789
Location: Weston Turville, United Kingdom
Facebook: Nizu Shiba Inu
YouTube: Nizu Shiba Inu
How Much Does a Shiba Inu Puppy Cost In The UK?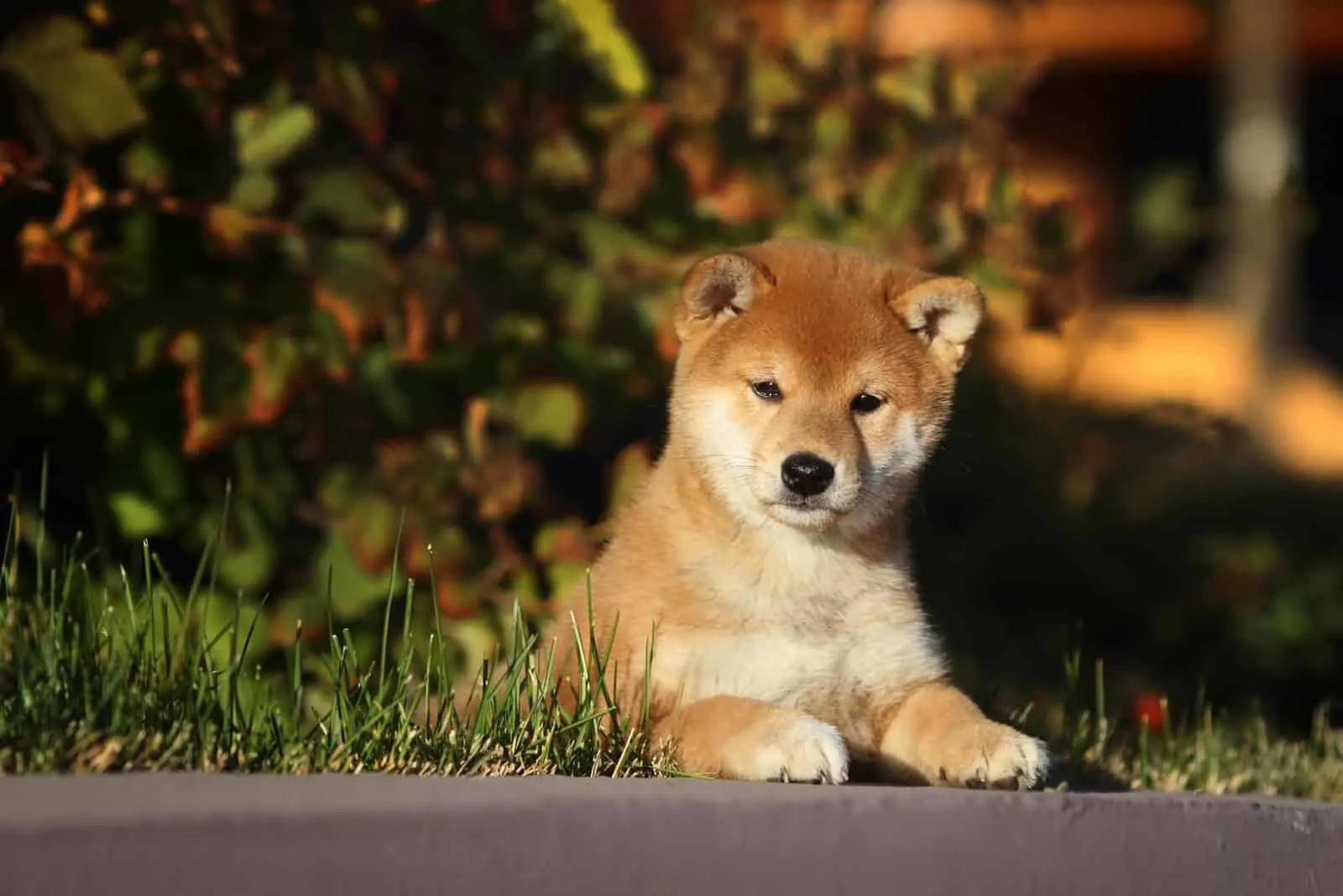 Due to the fact that Shiba Inu puppies are relatively hard to find in the UK, they might get pretty expensive. The average price of a Shiba Inu puppy in the UK is between £1000 and £3200.
But, the cost of owning a Shiba Inu will exceed the puppy price itself. So, before deciding to purchase a Shiba Inu puppy, make sure you are financially ready to own a dog.
Another thing to take into consideration is whether you have all the conditions for owning a Shiba Inu. Now, you might be wondering, "What is a Shiba Inu's lifespan?"
Well, these Japanese dogs are quite long-lived. The Shiba Inu's life expectancy is between 12 and 15 years.
The Shiba Inu is a medium-sized dog that belongs to the Spitz-type dog group. That said, this dog inherits a thick coat that requires regular brushing and grooming.
These dogs are seasonal shedders, so you will want to invest in a good dog brush and occasional professional grooming sessions.
Remember, purchasing a Shiba Inu puppy from a reputable breeder means paying for all the hard work, health tests, quality diet, and time put into producing such high-quality dogs.
Final Thoughts
The Japanese Shiba Inu is a very special dog — and most Shiba owners will agree with that!
These highly intelligent and sometimes stubborn Japanese dogs require a lot of training. They might act very independent, so they are more suitable for experienced dog owners.
If you have decided to purchase such a unique puppy, you have to do some research about both the Shiba Inu dog breed and the Shiba Inu breeders in the UK.
Some Shiba Inus may display aggressive behavior because of poor upbringing and a lack of socialization. Luckily, reputable Shiba Inu breeders in the UK have gathered a lot of knowledge and experience about this dog breed.
As a result, each of these Shiba Inu breeders produces well-mannered and obedient pooches.
This means that you are in it for the long-run! So, make sure to take care of your Shiba Inu's health and wellbeing.
As reputable owners, we must make sure that our dogs live their happiest life full of love and great adventures!
The Shiba Inu will, in turn, make a great family pet and become your new best friend!
Related articles: