What dog is more appealing than the Siberian Husky? These fluffy snow dogs have popularity that doesn't seem to be fading!
With that being said, more and more people are searching "Siberian Huskies for sale near me". Such a search will discover plenty of Siberian Husky breeders – but how can you know which one is reliable?
While most Siberian Husky breeders mean well, there is an exception to everything. Whenever a breed is very popular, some people are bound to look at how to profit from it. So, how can you differentiate a responsible breeder from an inadequate one?
To help you out, we have compiled a list of the top 9 best Siberian Husky breeders in the US, as well as a lot of other information that future Husky owners might require. If this is something that interests you – you're in the right place.
Top 9 Best Siberian Husky Breeders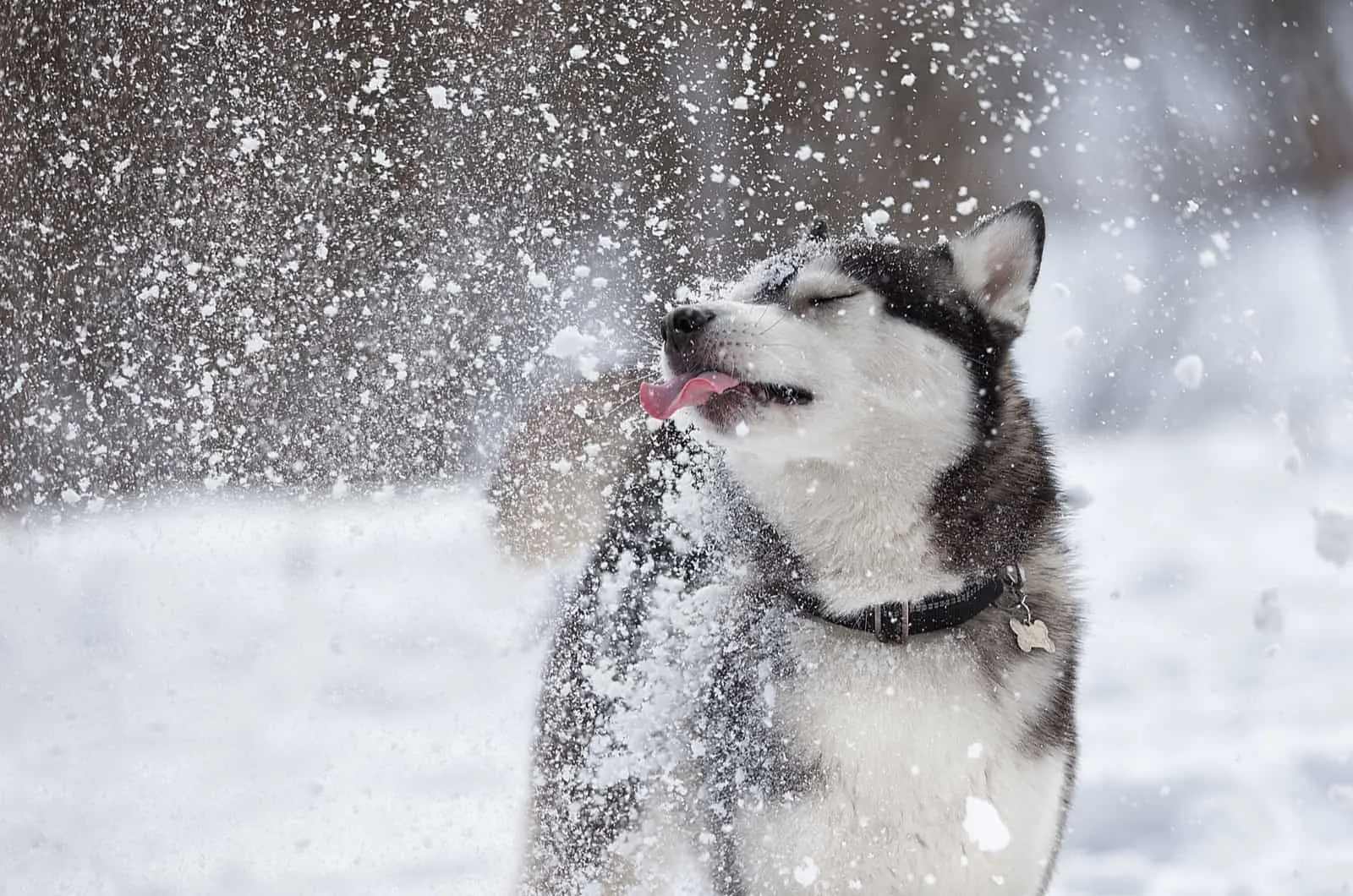 There are hundreds of Siberian Husky breeders in the US! These sled dogs are especially popular in the northern areas of the US, but you can find them in the south as well, as they are a common sight at conformation shows.
Still, some breeders are, in fact – backyard breeders. These people don't necessarily mean anything wrong, but they aren't fit for breeding dogs. They don't provide health guarantees nor top-quality dogs.
If you're looking for a responsible Siberian Husky breeder that will provide you with the best dog possible, look no further. According to reviews, these are the 9 best Husky breeders in the US:
1. Karnovanda Kennels, Minnesota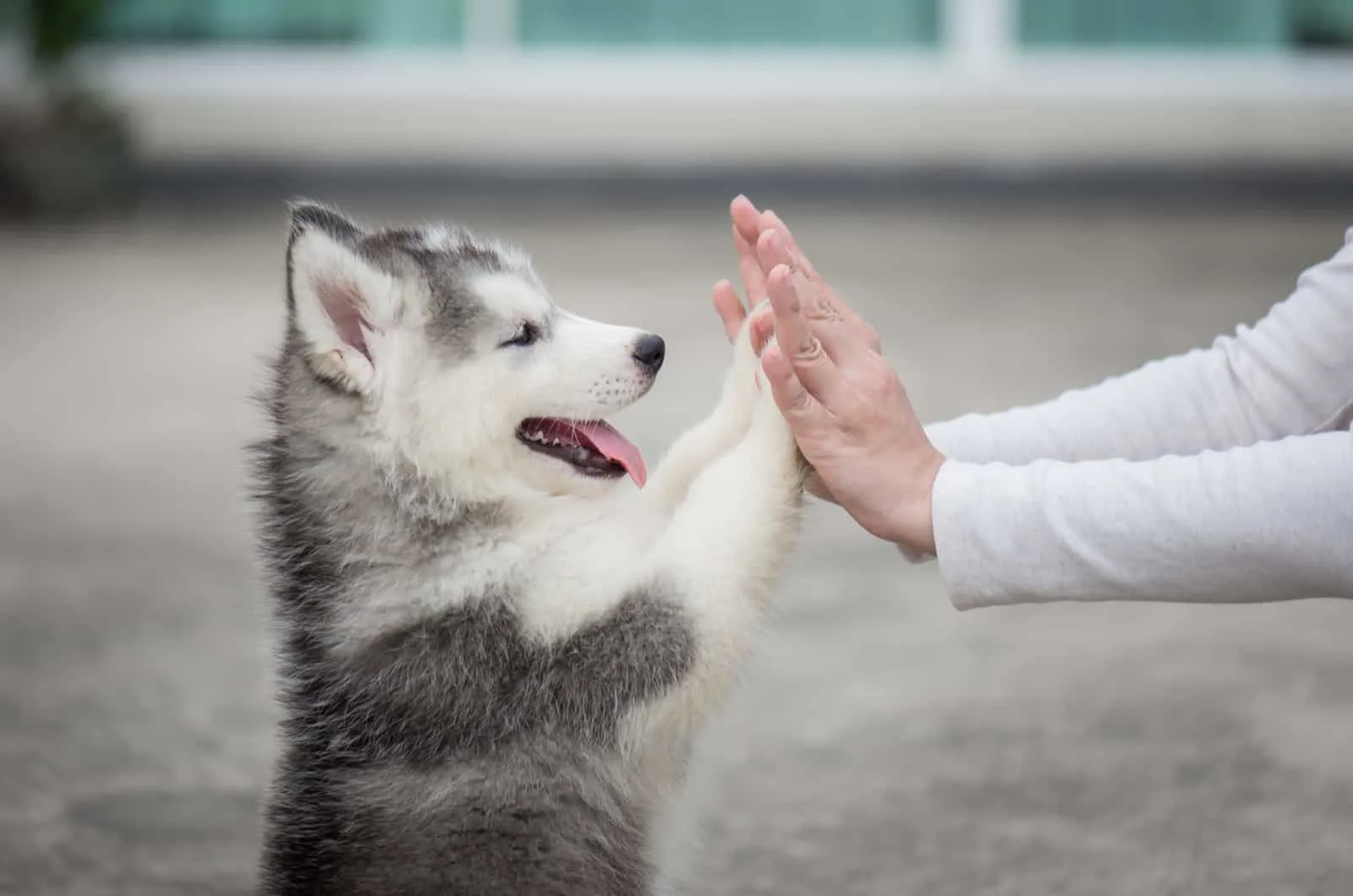 This Siberian Husky breeder is registered by the American Kennel Club (AKC), and has a long history of producing only the highest quality Siberian Huskies. Believe it or not, they have more than six decades of experience working with this dog breed.
The kennel's founder and owner is Judy Russel. It was named by combining the names of the first dogs from the kennel: Karen, Nonie, Ivan, and Zenda.
Considering the amount of space Huskies need, this kennel club is located on a 30-acre property. This is plenty of space even for these high-energy dogs to play in. It also has a practical purpose, as it helps with housebreaking.
As this is one of the oldest Siberian Husky breeders out there, you will likely be placed on a waiting list. If you plan on buying a puppy from them, it would be wise to contact them in advance.
2. Kingdom Kennel Siberian Huskies, Mississippi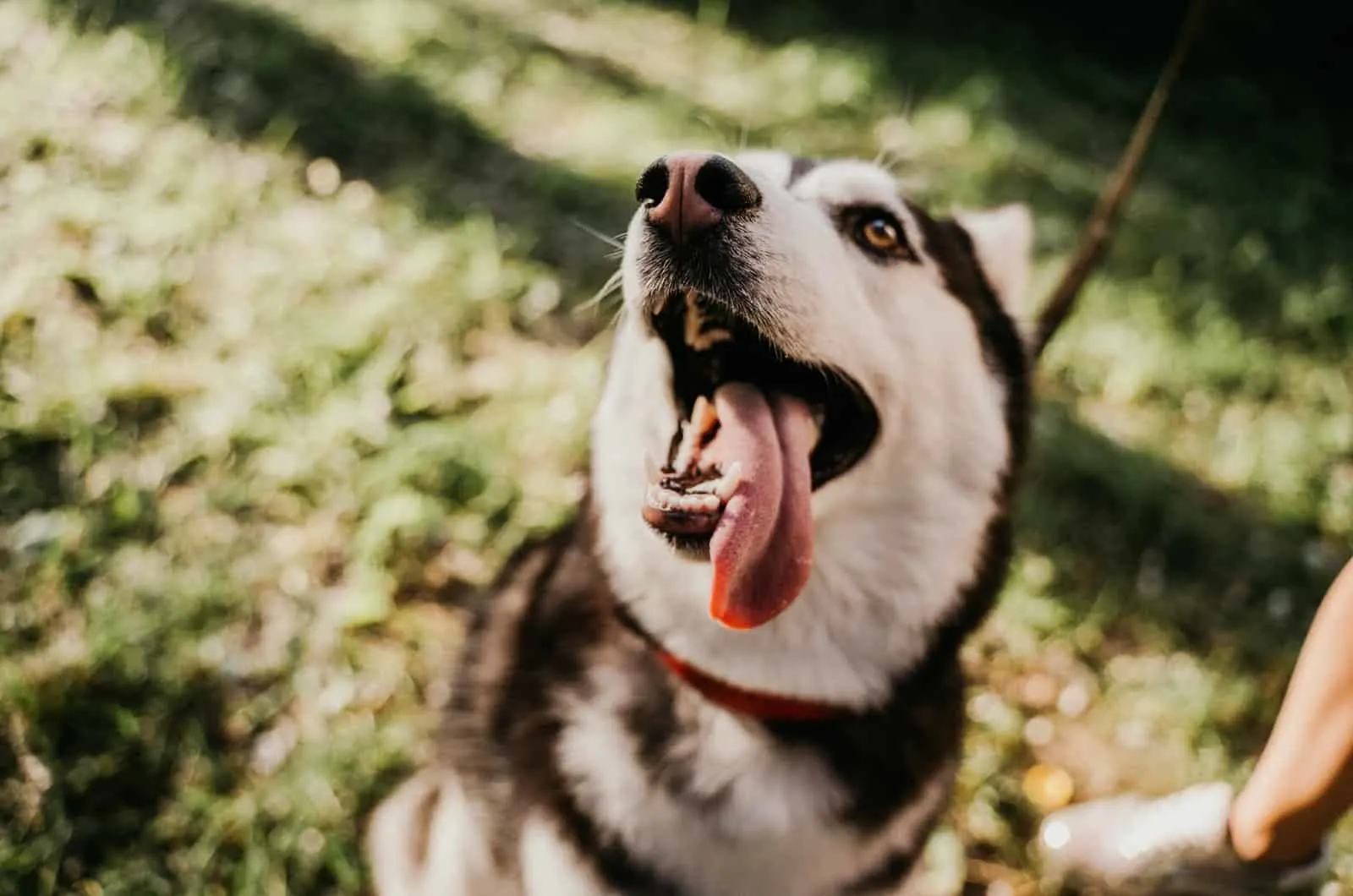 While this is one of the youngest Siberian Husky breeders on our list, you shouldn't avoid it. They started breeding
Huskies in 2012, but have developed a unique breeding program in the last decade.
The priority of this kennel is the socialization of their puppies. They do their best to make all of their pups accustomed to new sounds and places, making their transition to a new home as comfortable as possible. This also results in friendly canines that make amazing family dogs.
Their puppies come with a health guarantee. There are several options they offer, but all promise you that their puppies are healthy and without any hereditary defects. Keep in mind that they require that a vet examines your new puppy during the first 48 hours after you take it home.
They will also provide their Husky puppies with all necessary vaccinations, which is one cost less for you. If you live far from Mississippi, don't worry – they will arrange to ship your new pet to you.
3. Highlander Siberian Huskies, Michigan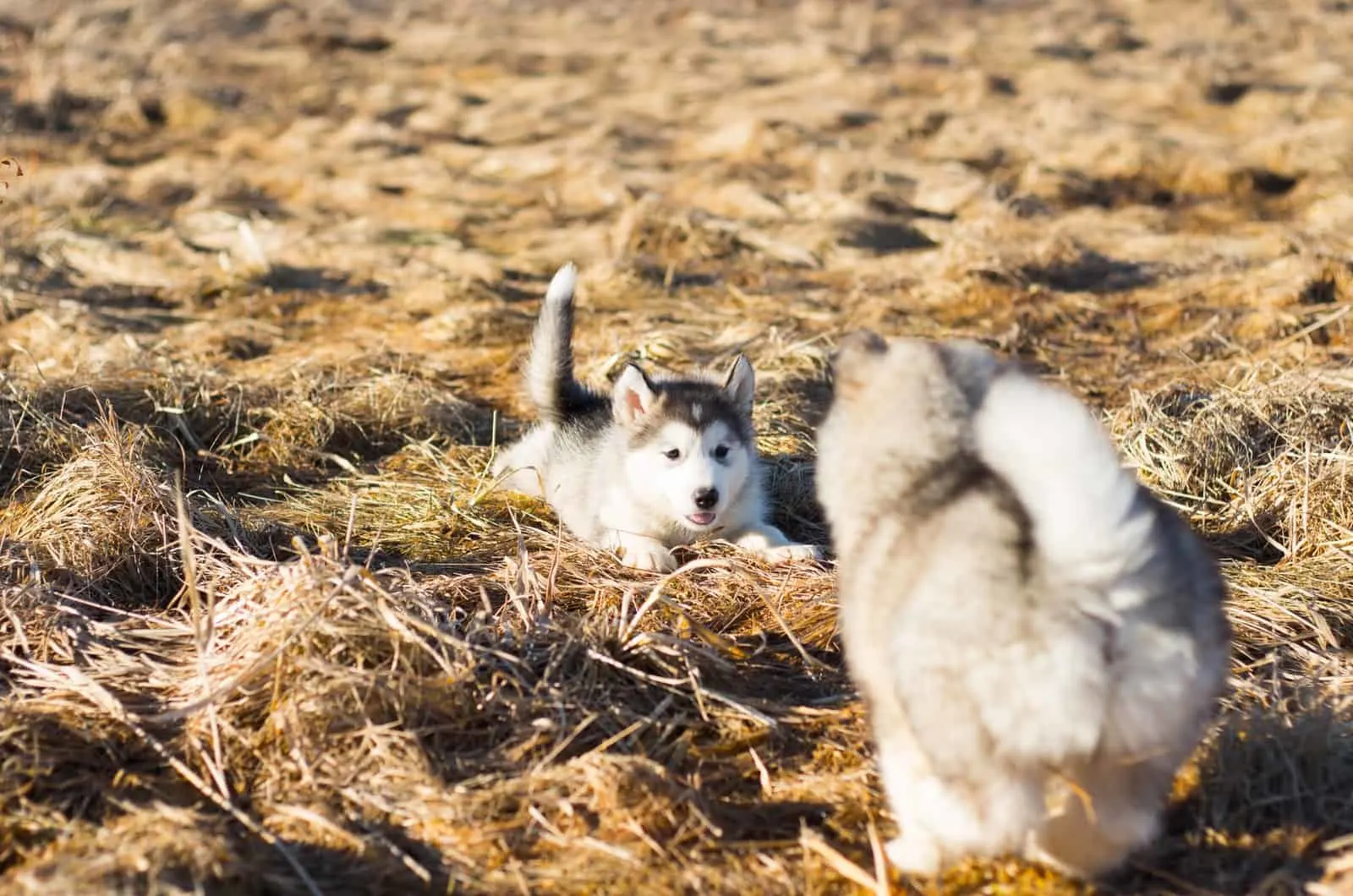 This kennel is run by Anne and Brian Palmer. They sell puppies that have been registered by the AKC and the Continental Kennel Club.
The duo comes with 41 years of breeding experience. They first started their business with another kennel called Joanta, but the two have separated, and they now raise their own dogs.
The Highlander Siberian Huskies are bred for dog shows and for sledding, so they also make amazing working dogs among other things.
If you're looking for a Siberian Husky breeder that produces healthy puppies – you can hardly get healthier than this. All of their puppies have been certified by the Canine Eye Registration of America (CERA) and the Orthopedic Foundation for Animals (OFA). The chances of these pups developing eye problems or hip dysplasia are very slim.
Their waiting lists can be long, and most of the time, they will pick the best dog for your needs, which is why they require you to fill out a questionnaire. If you do adopt from them, they would like to get regular updates as your Husky grows older, so they can help you end up with the best dog possible.
4. Loyal Siberian Huskies, South Carolina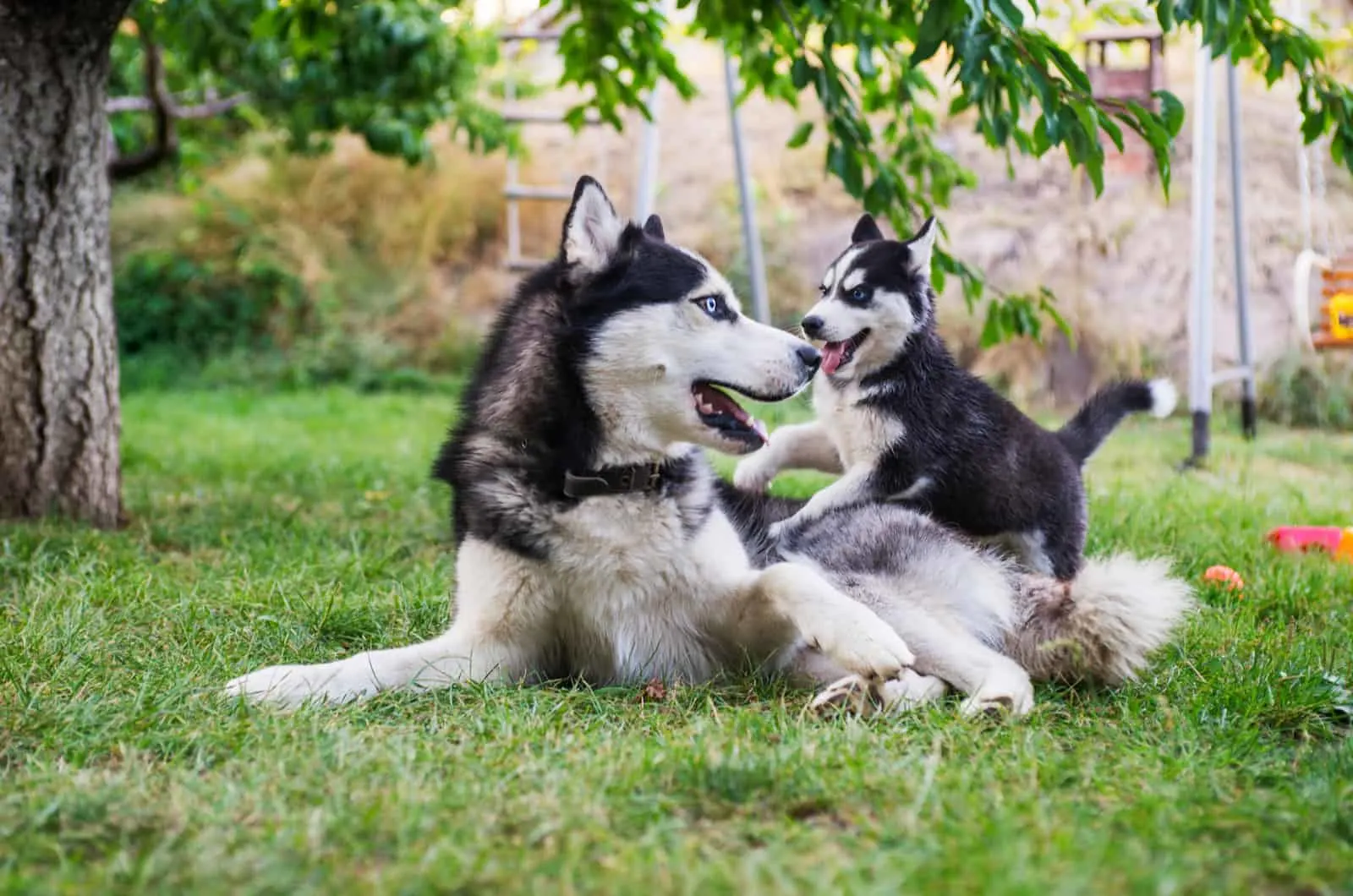 Loyal Siberian Huskies was founded in 1992, giving it approximately three decades worth of experience. They are among the well-known Siberian Husky breeders in the Southeastern region.
All of their puppies are AKC registered and come with USDA approval. In other words, they meet the highest breed standard in the states. They have also been medically examined to make sure that they are healthy and free of any genetic defects.
The kennel is located on 67 acres of land, making it one of the biggest kennels on our list. This guarantees that all Siberian Husky puppies are in great shape before being sold to their forever homes.
According to their website, they consider each Husky 'a precious gift of love and a lifetime commitment.' This Siberian Husky breeder doesn't care as much about the profit as about perfecting the breed.
5. Burnsberg Kennels, Michigan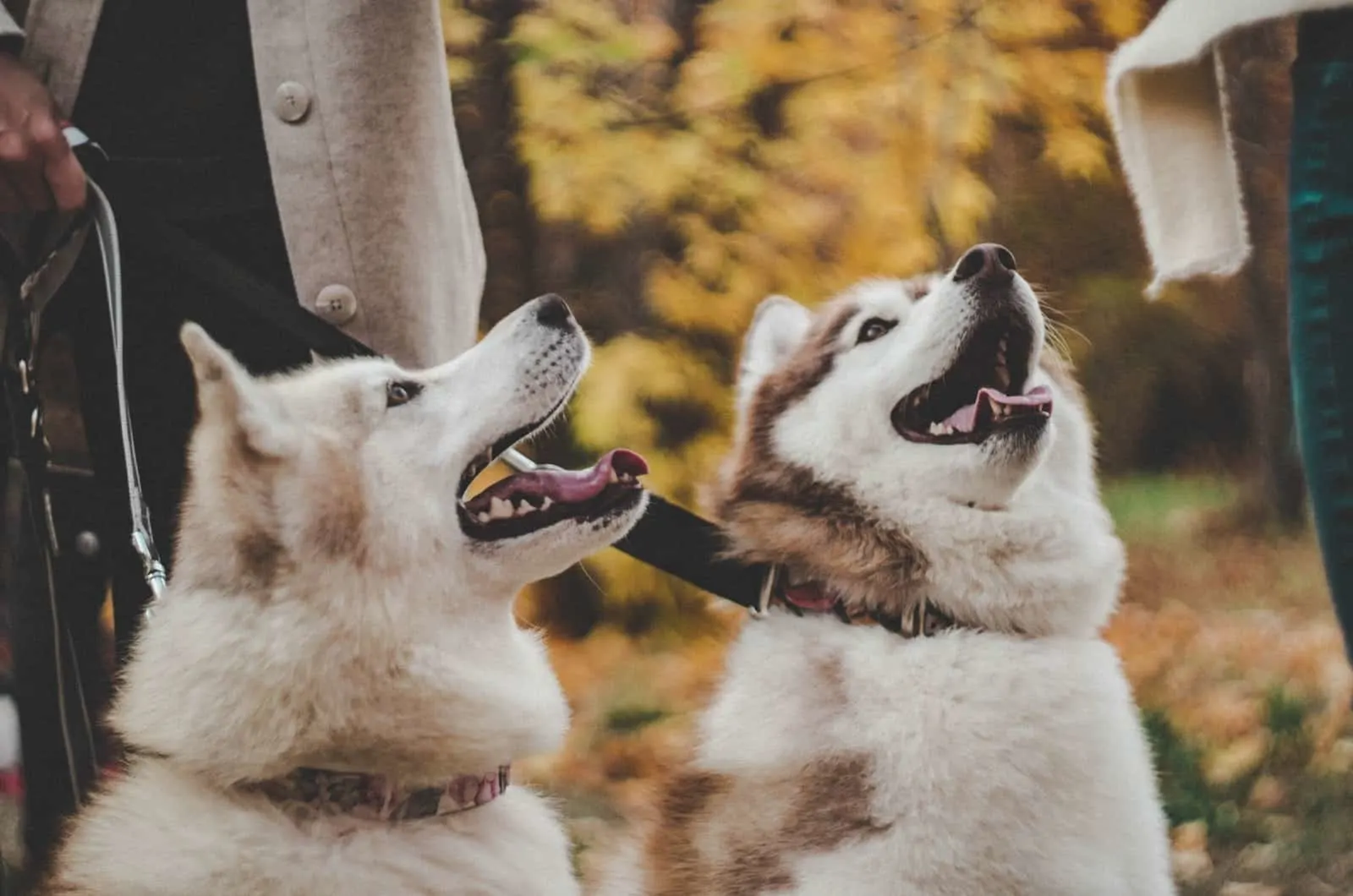 Burnsberg Kennels is the place for you if you're looking for a world-class bloodline of Siberian Huskies.
They have kennels that can be either heated or cooled depending on the season. At the same time, the birthing rooms are connected to the family home, so they can be close in case something happens.
While their puppies are on the more expensive side, there is a good reason for this. First off, all of their dogs come with a three-year health guarantee, which is longer than most. Secondly, they offer unique packages that go with their puppies.
Most of these packages include the AKC registration papers, but also the puppy's favorite toys, as well as the blanket that smells like their mom. This will ease their transition into a new home. Some packages even include food bowls, dog food, and supplements.
The only potential problem is that they are strictly against other people breeding their dogs. Don't expect to get breeding rights!
6. Bama Huskies, Alabama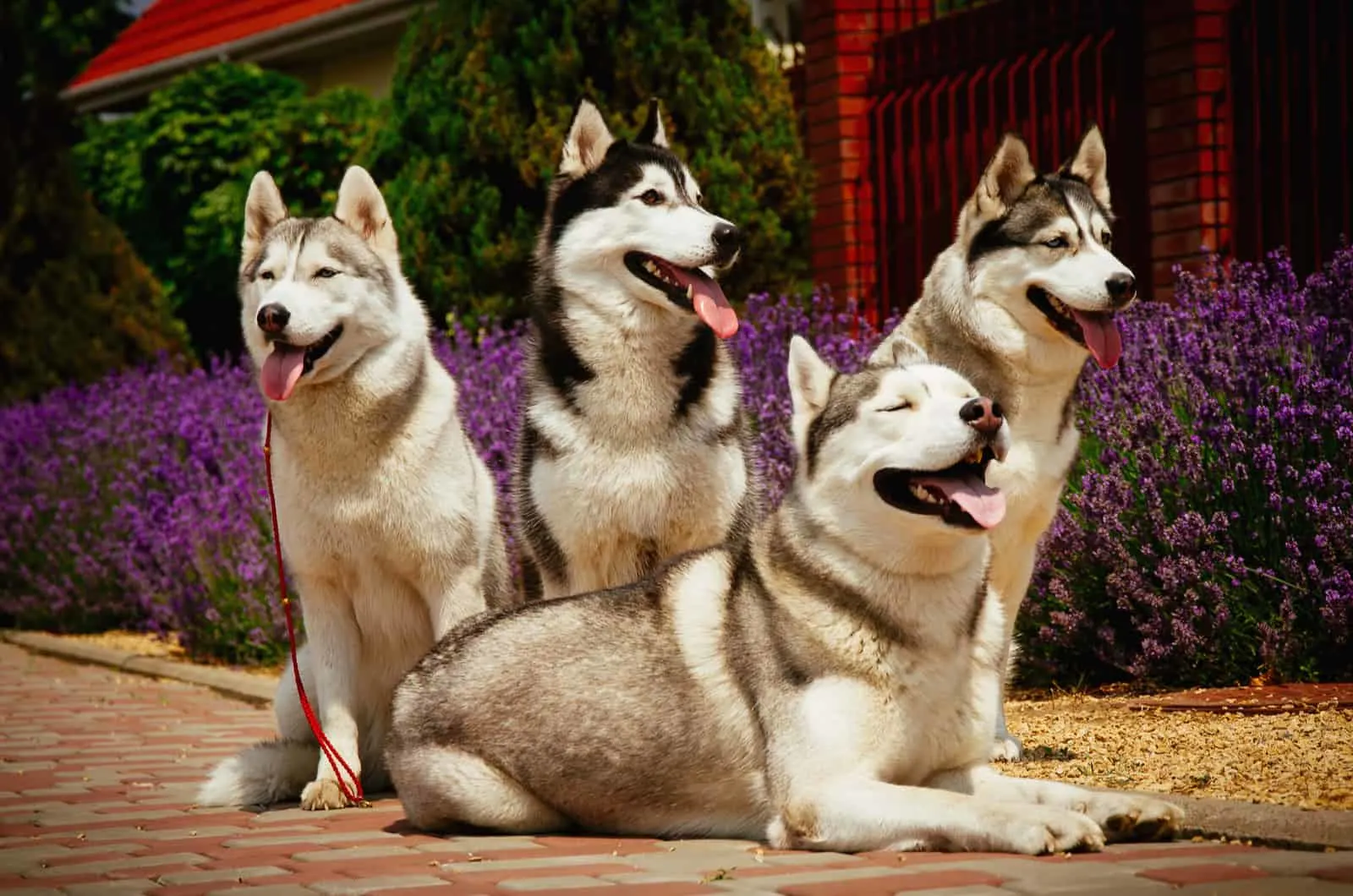 Bama Huskies have been producing some of the best Siberian Husky bloodlines for more than 20 years. In fact, they have buyers from all over the US!
Their kennel areas are pressure-washed and disinfected daily as a way of keeping their Huskies as healthy as possible. They also have a laboratory where they have their own medical equipment that they use to make sure all of their dogs are in perfect condition.
Not just that, but they work with a Purina dog dietician who creates meal plans for both the adult dogs and their puppies. Nutrition is important for raising a healthy dog, and they are entirely aware of that.
This luxurious Siberian Husky breeder also has three large playgrounds as well as a pool for the dogs to play in! This truly shows the dedication they give to their pups.
As is expected, all of their pups come with a health guarantee. For an additional fee, you can even get a dog with full registration rights.
Despite all the glamour, they are far from being the most expensive Siberian Husky breeder on our list. In fact, they belong in the mid-price range. However, their waiting lines are quite long.
7. Husky Palace, South Carolina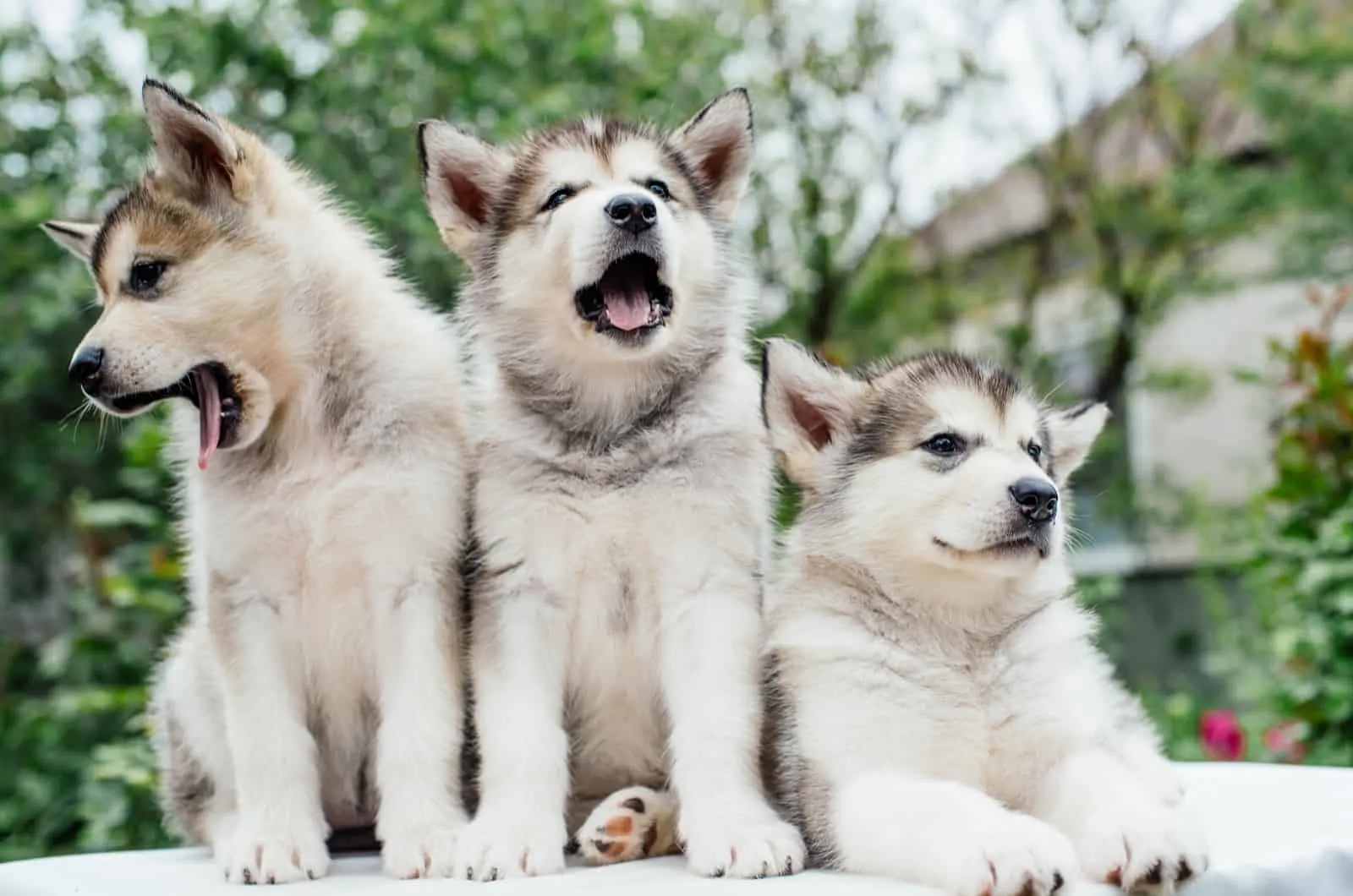 Husky Palace was founded in 2005, so they are fairly new – but this didn't stop them from becoming AKC placeholders. All of their dogs are AKC-recognized and up to the highest breed standard.
Husky Palace has two kennels located in both South and North Carolina. However, both owners are relatives and have almost exactly the same standards when it comes to breeding their puppies.
While their dogs are a bit more expensive, all of their puppies come with pedigree and registration papers, along with the dog's favorite blanket.
As with many other Siberian Husky breeders from our list, you'll have to fill out a questionnaire before making a purchase. This will allow them to screen you before deciding whether they'll allow you to buy one of their puppies.
If you are approved, you can finalize the payment and arrange transport for your new Siberian Husky puppy.
8. Skyler's Siberians, Washington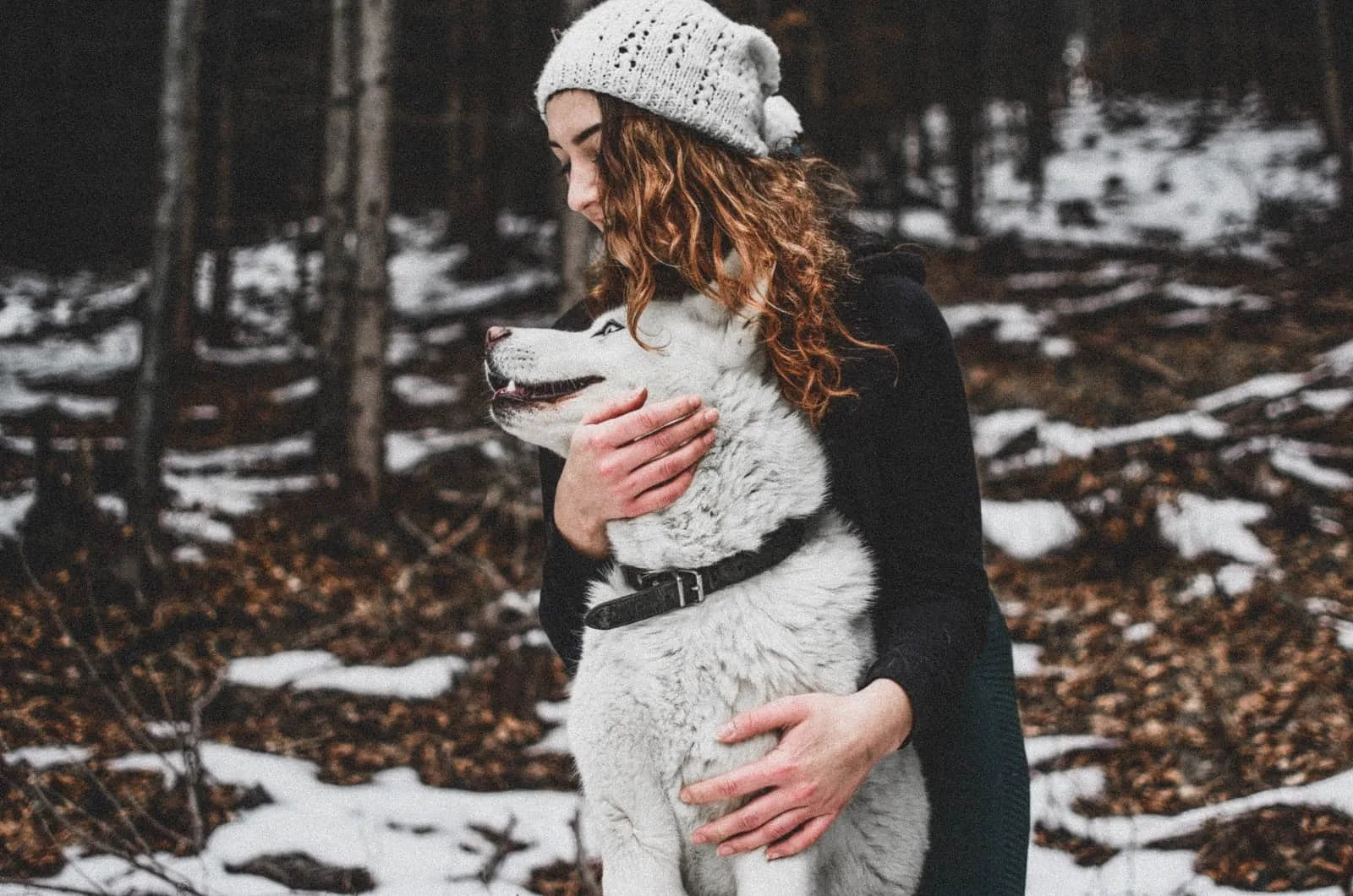 With a kennel located on 2.5 acres of land, Skyler's Siberians isn't the largest of breeders – but it is one of the most popular in the entire US. In fact, Huskies from this kennel have their own name – Sibes.
This Siberian Husky breeder pairs dogs based on their personality, and gives extra care to the socialization of their pups. They do their best to socialize all puppies with other dogs as well as many family members. This will allow them to quickly become friends with everyone.
All of their dogs are fed with non-grain kibble with optimum nutritional value. According to them, they treat all of their dogs as if they were their family members, and provide them with care and love.
These pups aren't just amazing for show rings – they also make excellent family pets. While they are quite expensive, the quality of their Huskies is undeniable.
This breeder comes with a unique policy. In case you can no longer take care of your Husky, they require you to be directly involved in rehoming their puppies.
9. Aruff Siberian Huskies, Minnesota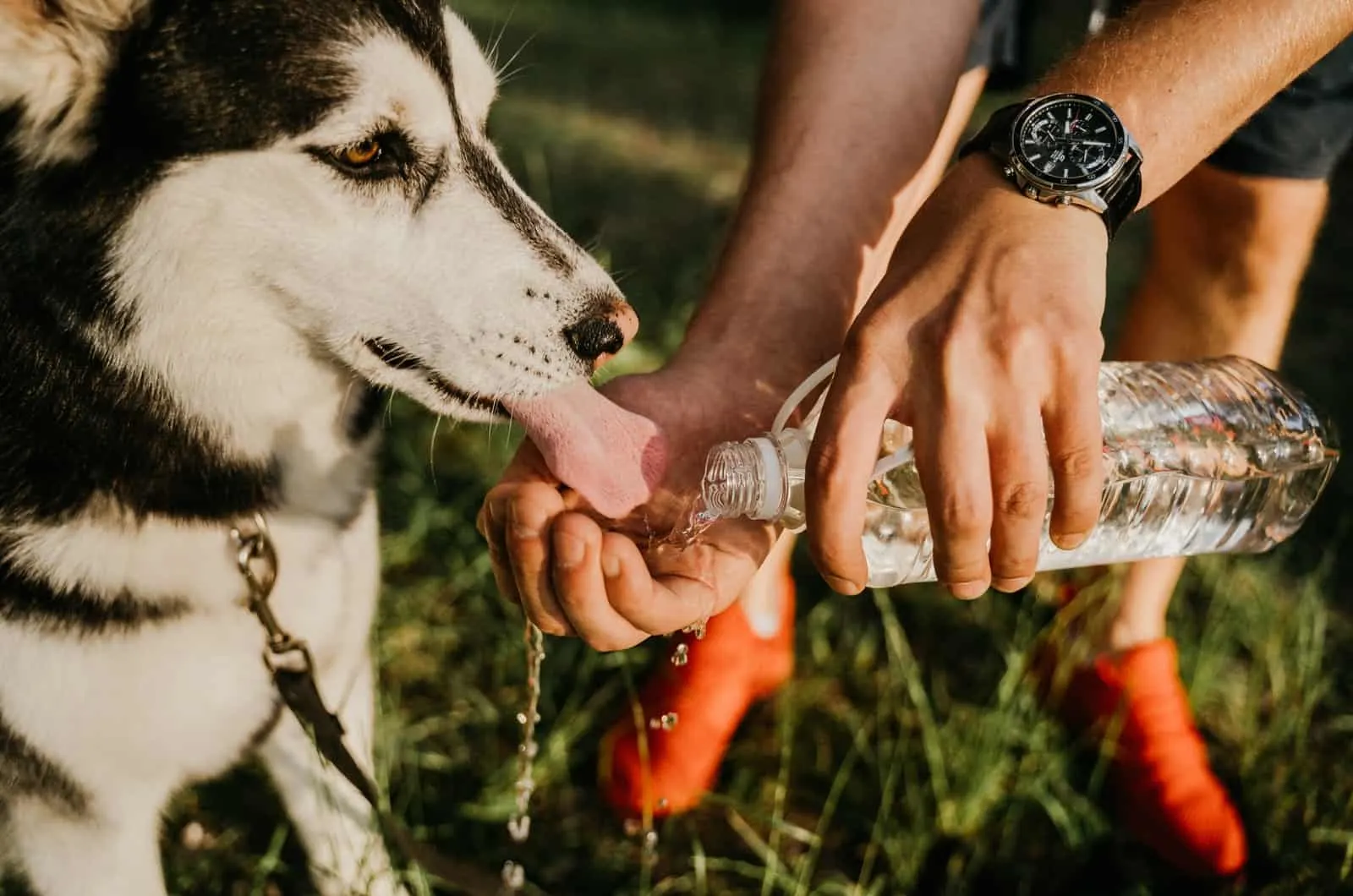 This is yet another AKC-registered Siberian Husky breeder with several decades of experience. Since their dogs have 40 acres of land, they claim to breed the most active Huskies in the entire US. They also have many champion bloodlines, and plenty of their dogs have won awards at dog shows.
They work with the OFA, so their puppies have a life-long guarantee for any orthopedic disease. They also come with a 5-year guarantee for the dog's overall health, and this also includes any eye disorder. This is likely the longest guarantee you can find!
Not just that, but Aruff Siberian Huskies also offers a Temperament Guarantee. Suppose you don't match your puppy entirely. You can always return your puppy or get a replacement one!
They have dogs of any price range, so anyone can find a Siberian Husky that is fit for their needs and their budget.
Backyard Breeders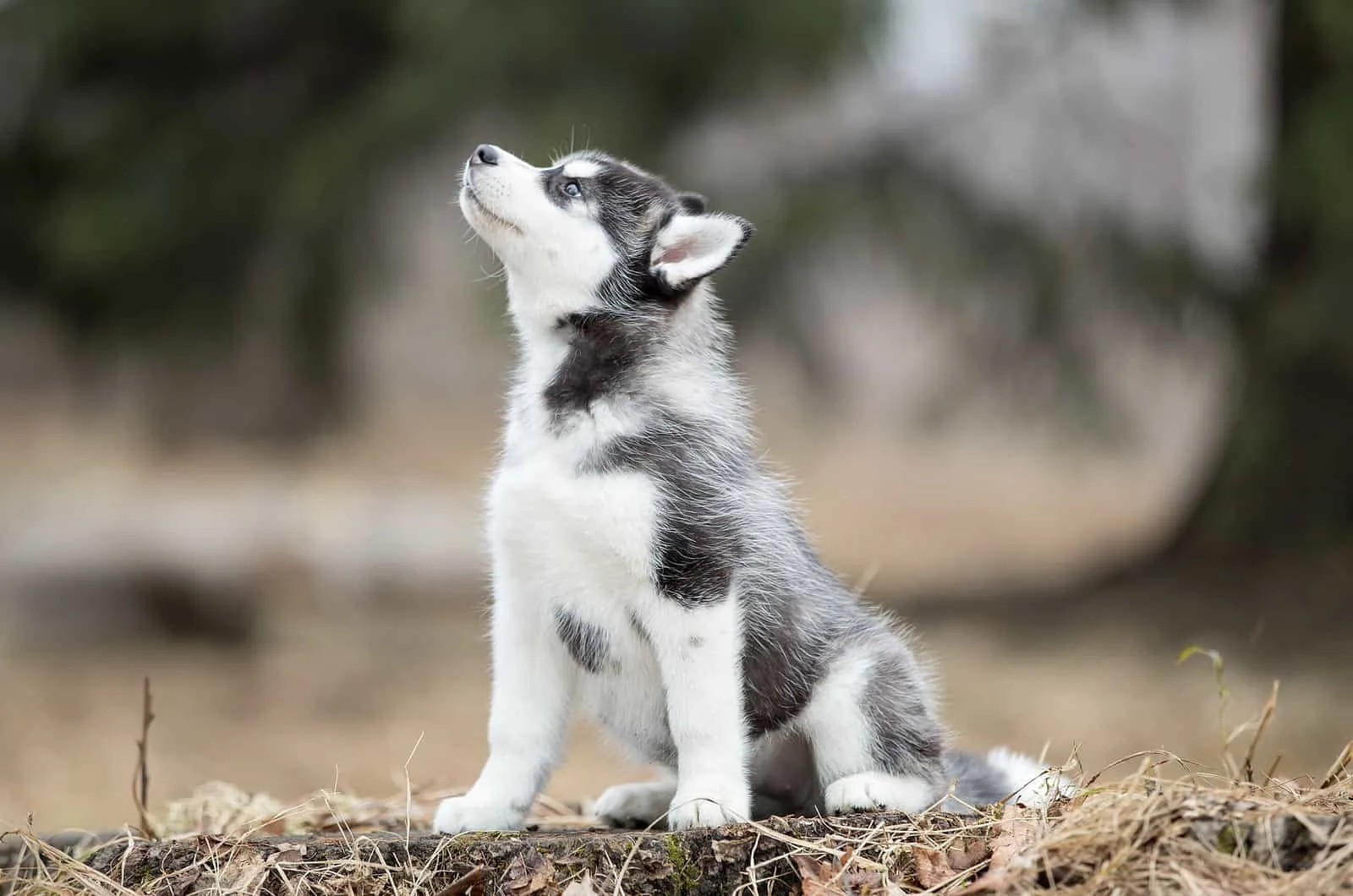 Backyard breeder is a term used for describing Siberian Husky breeders who don't have much experience breeding dogs. Many of them didn't intentionally breed dogs, but have ended up with a litter of puppies they don't want or cannot care for.
Because these people don't invest as much in their puppies, they often offer puppies at a much lower price. This is why many people think they are a better option than responsible breeders. For someone who isn't knowledgeable, there aren't many differences between the two.
Before you decide to get a cheap puppy from such a situation, keep in mind that you cannot know the health history of these dogs. You might end up with a sickly puppy without realizing it. All good breeders will screen their puppies for any possible health issue – something that backyard breeders don't do.
Not to mention that you might not purchase a purebred dog at all! Some backyard breeders sell crossbreeds without admitting the puppy isn't purebred. This is especially the case with crossbreeds of dog breeds that look somewhat similar, such as the Husky and Akita, the German Shepherd, or even other fluffy dogs such as Corgis!
If you do decide to purchase a dog from a backyard breeder, it would be best to spay or neuter them to stop the possibility of spreading faulty genes. Not just that, but if you're getting puppies from someone you know personally, it might be a good idea to ask them to fix their dogs as well.
Overall, if you don't mind getting a dog with an unknown pedigree, it might be more ethical to go to your local shelter and adopt a puppy from there. Not only is this more humane, but most shelters have a vet who will check all of their puppies upon arrival.
Of course, this doesn't necessarily mean that backyard breeders cannot produce high-quality dogs. However, the chances of this happening are rather slim, and all is left to chance.
How Do You Recognize Good Breeders?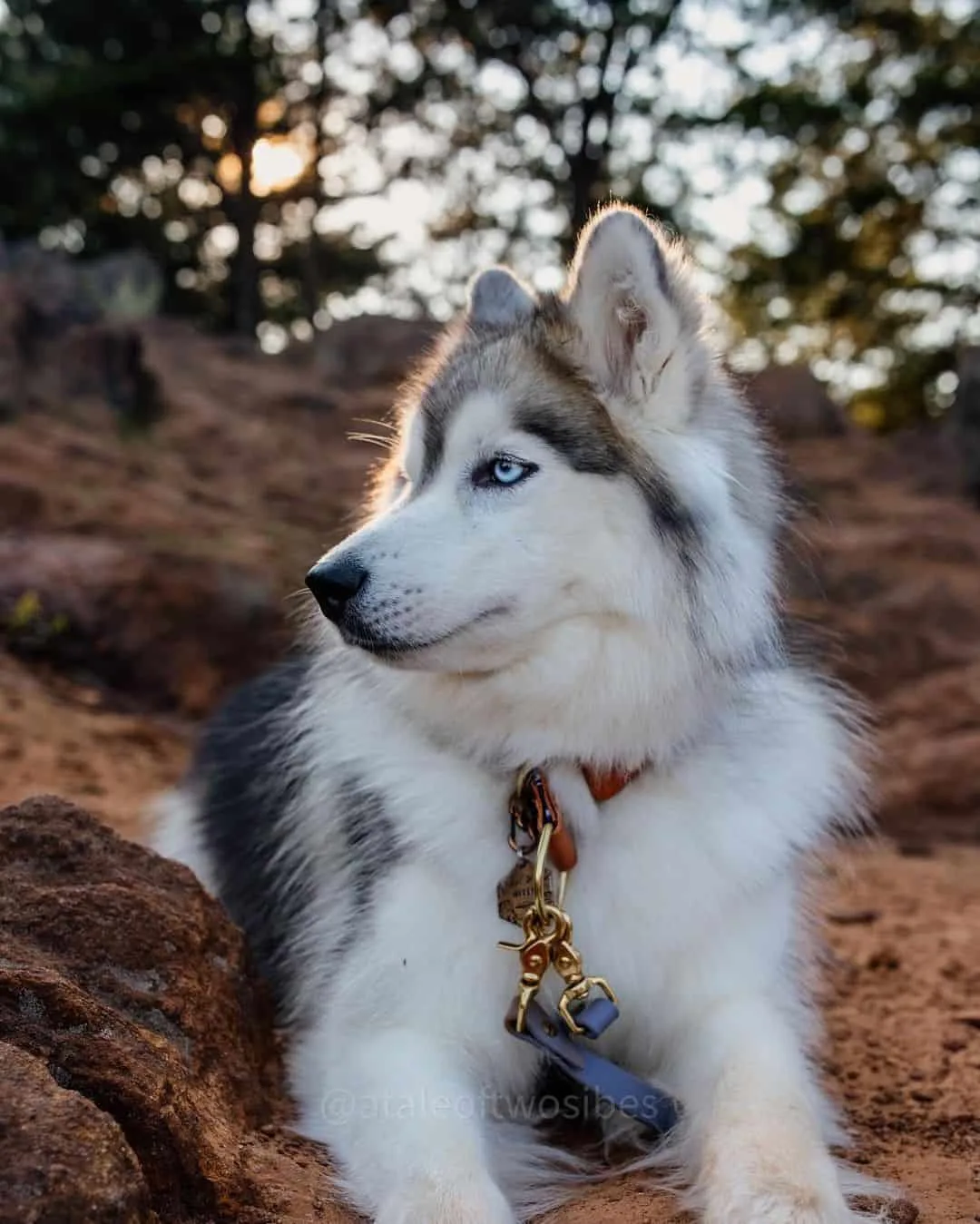 Photo from: @ataleoftwosibes
If you're on the lookout for a good Siberian Husky breeder, you probably wonder how you can tell a responsible breeder from a backyard breeder other than by the price.
Despite what you might think, if you're a dog lover, one of the worst things you could possibly do is support an irresponsible breeder. These people or businesses profit from creating unhealthy dogs, and even contribute to the spread of specific health problems.
With Siberian Husky breeders, things are even more catchy than usual. Huskies are energetic dogs with very high energy levels, and many dog owners aren't aware of just how much space these pups really need.
If a Siberian Husky is bred in a small place, the puppies won't develop properly. They need to run around as much as possible, and if the kennel's property is small, this isn't possible.
Looking at the size of the property is one of the first things that will give you a clue about the seriousness of your breeder. Sure, not all professional Siberian Husky breeders will have a 10-acre property, but something larger than a regular backyard is usually a necessity.
Next, you should ask to see the puppy's mother. All good breeders will allow you to meet at least the mother dog. If the sire is on the property, they'll let you meet him as well.
Meeting the parent dogs is very important, as this will give you a clue as to what to expect. Puppies will usually look and behave just like their parents, and no responsible breeder is afraid to allow you to meet them.
Most good Siberian Husky breeders will have many years of experience with breeding dogs and being around Siberian Huskies. Of course, this isn't the key factor, but it is very important.
If the breeder's business is young, they should at least have an experienced mentor helping them out and teaching them what to do.
Ask your breeder as many questions as you'd like. There are no stupid questions, and good Siberian Husky breeders will be eager to inform you on anything you'd like to know. Backyard breeders will be annoyed at your questions, or else they might give you confusing, unclear answers.
An important thing you should ask is whether they sell their dogs to wholesalers, pet stores, puppy brokers, or on online sale sites. If they answer 'Yes', get out of there as fast as possible. No responsible breeder will agree to sell their pups in such a way.
Finally, all good Siberian Husky breeders will test their puppies for health issues. While not all will offer you a health guarantee, all should have some type of confirmation that their dogs are healthy and free of genetic complications. If the breeder doesn't test their dogs, chances are you are wasting money on a sick dog.
Next, if a breeder is responsible, they will tell you that if you can no longer take care of your new puppy, you should return it to them. All good breeders care for their dogs throughout their lifetime. They will agree to help you find a new home for a dog you no longer want or can afford.
Finally, an experienced Siberian Husky breeder will always have references from previous customers and buyers. If they don't, chances are they either aren't as experienced as they claim, or that there is something they're trying to hide.
Warning Signs
Even if all of the previously mentioned things apply to your Siberian Husky breeder, you should still be cautious. There are some red flags that shouldn't pass unnoticed. If there is anything out of the ordinary, you should do more research.
Finally, there are some warning signs that will imply that the breeder isn't as adequate as it might seem. These are:
• Dogs at the kennel are in poor health.
• They breed too many dog breeds or they breed a lot of crossbreeds (unless they are specialized in crossbreeds, which is an entirely different thing).
• The dogs are bred just at pet quality. All good breeders want to improve the bread, which is why they produce high-quality working dogs and show dogs.
• They don't require spaying or neutering for their puppies.
• They let go of their puppies before they are 8 weeks old.
• The breeder doesn't ask you any questions about your home environment and what kind of life you can provide to your puppy.
• They never run out of puppies.
• They advertise a strictly rare coat or eye colors or sizes – for example, white Huskies, teacup Huskies, and so on.
• Their prices are too low.
• They breed dogs younger than two years of age.
How Much Do Husky Puppies Cost?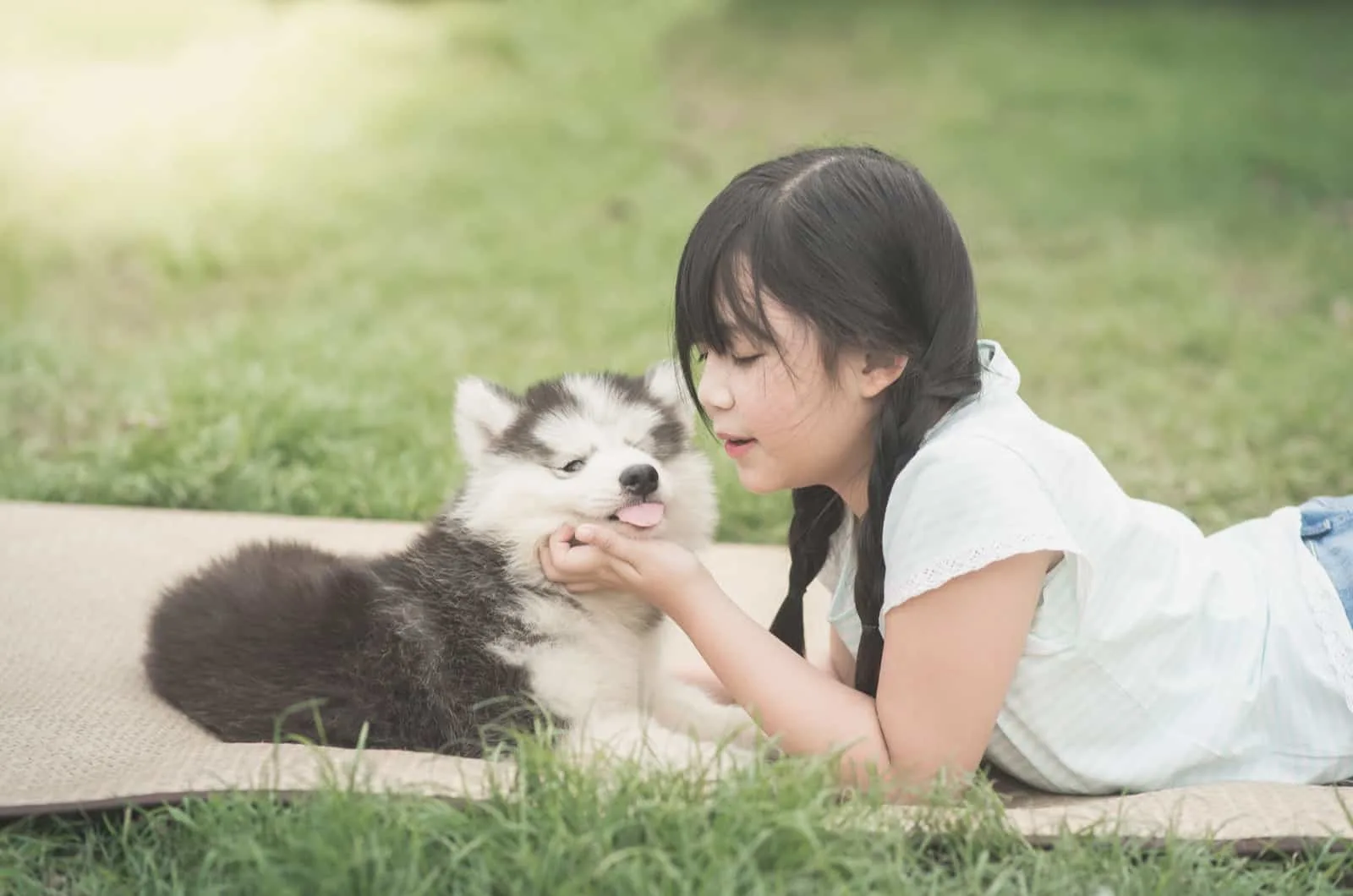 Many things affect the dog's price. This includes its color, pedigree, bloodline, as well as your location. Working dogs are more popular in rural areas, while small pets are usually sought after in large cities.
When it comes to purebred Siberian Huskies, their prices usually range between $600 and $1,500. However, if a puppy has a good bloodline, his price can be as high as $3,000!
In fact, show-quality Huskies can even cost several thousand dollars! However, most people looking for family pets won't be seeking this type of dog.
Siberian Husky mixes might cost less, so we suggest you also take a look at these crossbreeds!
If a dog is priced much lower than this range, chances are you are dealing with a bad breeder.
Should You Get a Siberian Husky?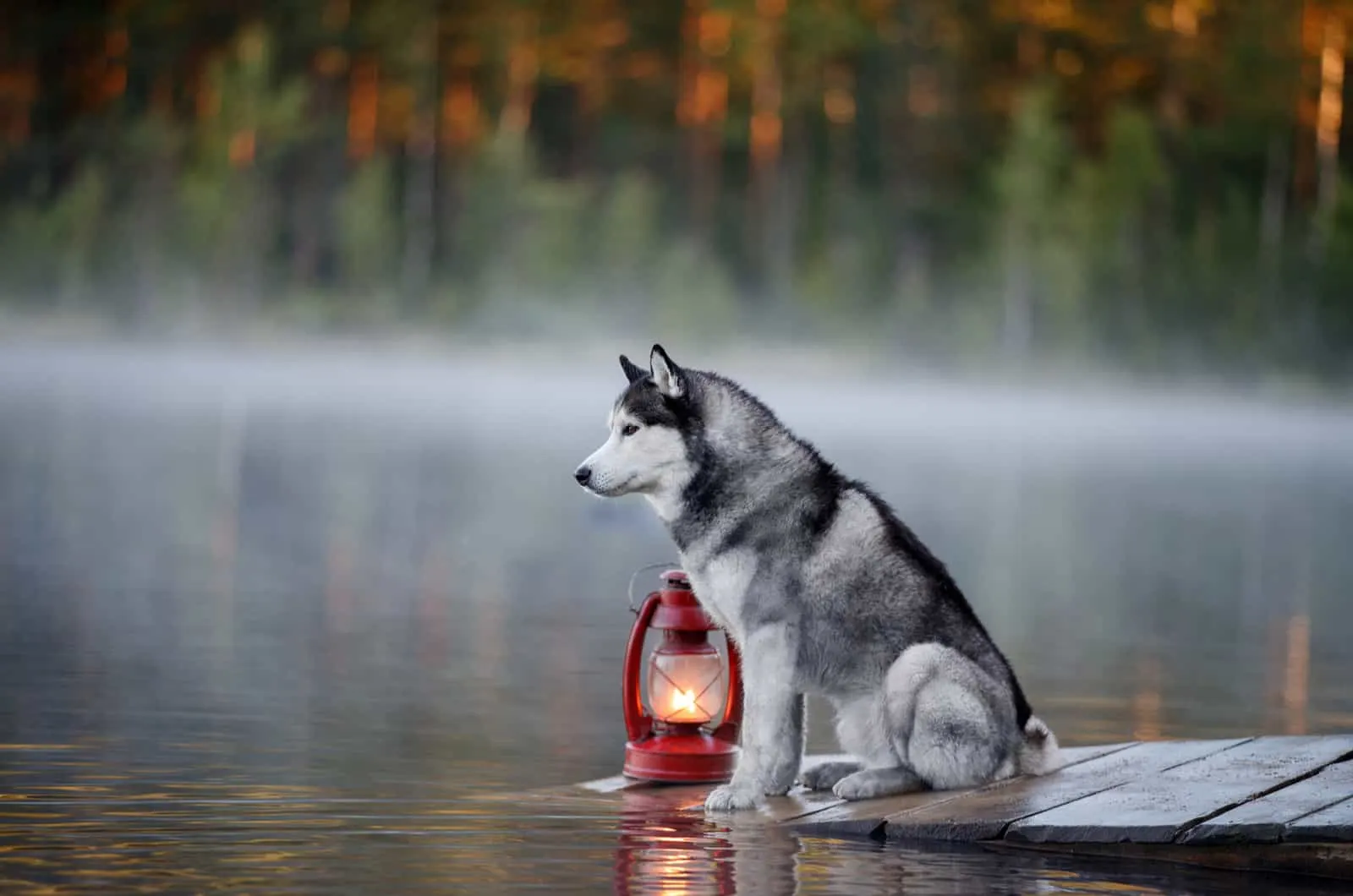 Siberian Huskies are great family pets that can be loyal family companions. They are friendly and goofy, and they'll always put a smile on your face, especially with the dramatic howling sounds they make.
However, not everyone is fit to be a Husky owner. These are loud dogs that are very vocal, so your neighbours might not be too happy. Also, they have double coats, with a thick undercoat that sheds a lot. This means they require regular grooming, and are considered high-maintenance dogs.
They also require lots of exercise, so make sure you have enough time to dedicate to them. If you don't, it is better to find some lazier pup that won't mind sitting on the couch throughout the day.
If you can provide a Husky with everything he needs, you should know that you won't make a mistake by buying or adopting one – as long as you find the right Siberian Husky breeder who will fulfill all your needs and desires.
Related Articles: