Are you searching for Shiba Inu breeders in California? We've put together a list to help you with your task! So, feel free to take a look at our…
5 Best Shiba Inu Breeders In California
Although there are a few to choose from, you need to be sure that you pick one that's trustworthy and reputable. This guide will help you to know what to look for, and what to avoid when buying your new Shiba.
Shiba Inu Breeders In Northern California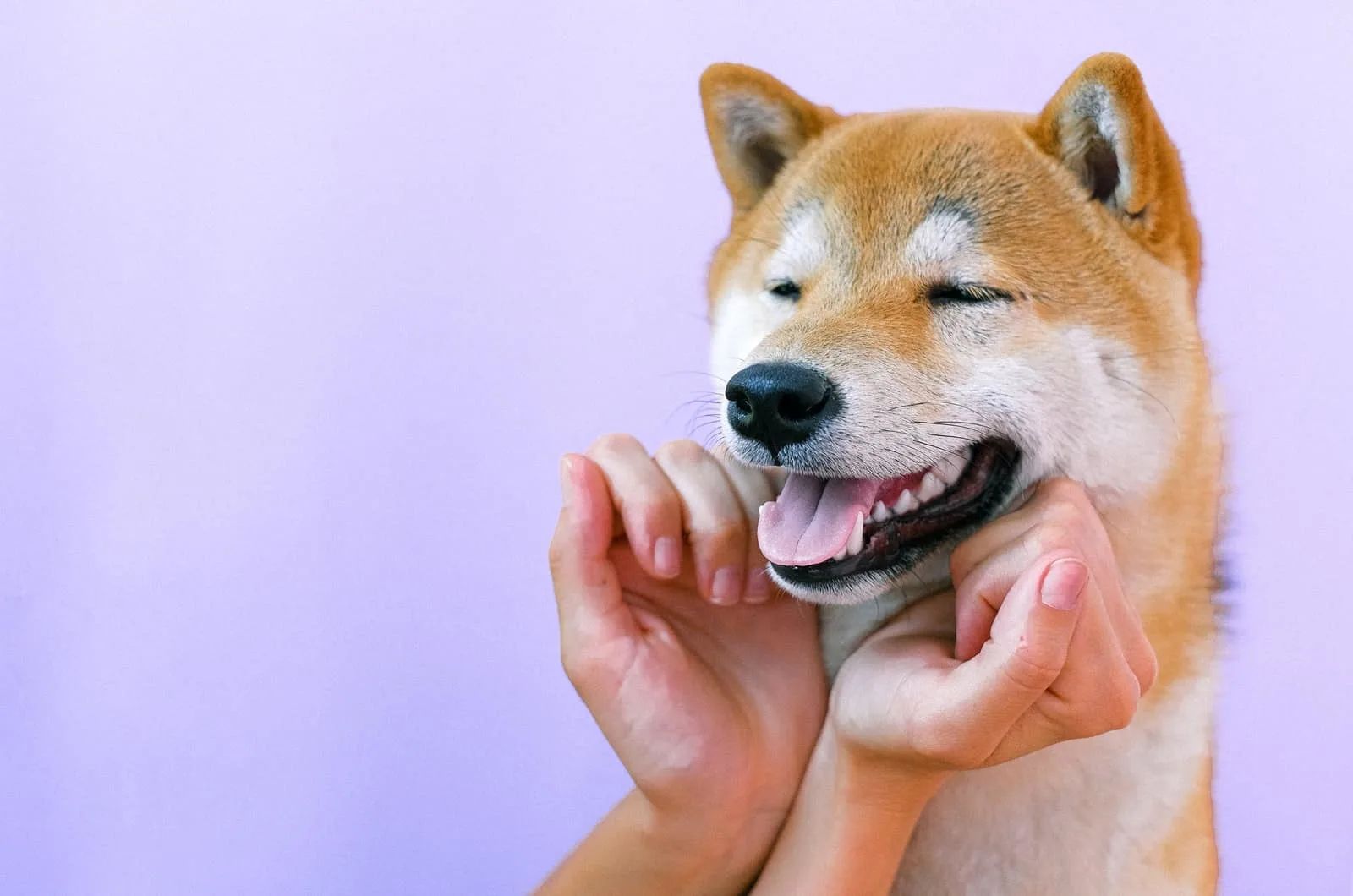 1. Southampton Shibas.
Kim Bousson, of Southampton Shibas (Concord, CA), is an excellent example of who to look for in a reputable breeder. With more than 30 years of experience, Kim has earned a reputation as a leading light in ethical breeding standards.
To back up this fact, Southampton Shibas was afforded the honor of being made an AKC Breeder of Merit.
Kim's goal is to preserve the breed, and to educate future Shiba Inu owners on how to raise these wonderful dogs responsibly. You'll find a well-crafted section on Kim's website that advises on finding a good breeder, and it goes into a lot of detail.
Beneath this, Kim asks people to consider adopting from a rescue/shelter, and she includes links to three groups that are devoted to Shiba rescue.
All of this is evidence that you can put Southampton Shibas on your list of reputable breeders!
The contact details are:
Website: Southampton Shibas
Email: [email protected]
2. Shibas Of Copperdots.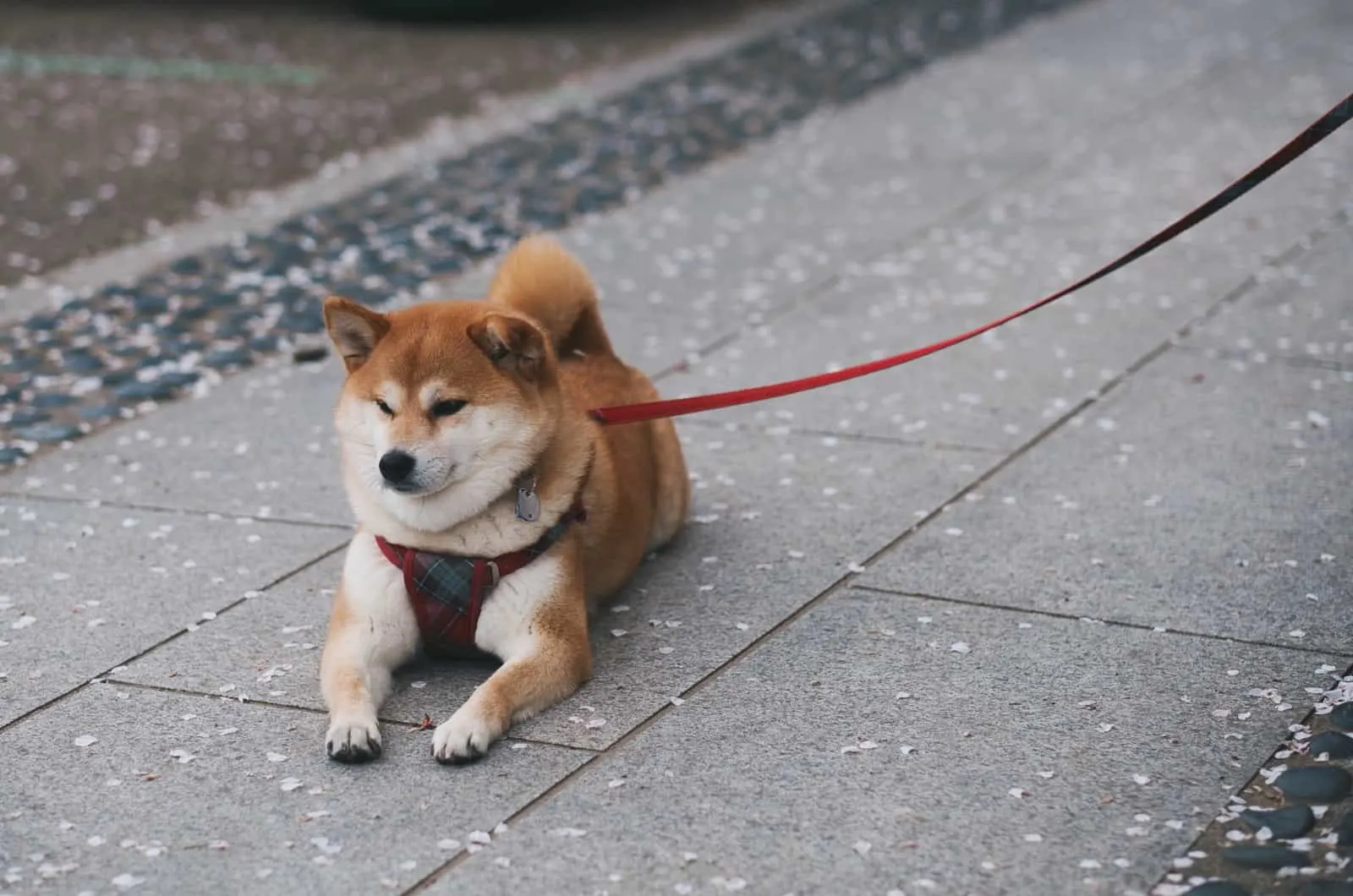 Diana Smiley runs Shibas of Copperdots from her home in Santa Rosa, CA. Diana has bred dogs since 1974, moving on to Shibas in 1995. So far, she has finished forty-seven Shibas, selecting the best from each litter to produce the next line of champions.
To improve her breeding program, and the quality of the pups, Diana imported twelve Shibas from their Japanese homeland, each from different bloodlines. She aims to produce dogs that conform to the Nippo* breeds in Japan.
Diana endorses the need to research this breed thoroughly before getting one in order to see if it's a good match for your lifestyle and home. This is good advice, and it should be taken into account with any breed.
All of Diana's dogs are raised in the home and not confined to kennels. This allows close contact with the dogs every day, which helps with socialization. Whether you are looking for a show dog or a family companion, Diana can help you.
The parent dogs receive thorough health checks, and all pups come with a health guarantee. They will also have their first set of vaccinations before being released to new homes, and you will receive a health record for your pup that you can take along to the vet.
In terms of experience alone, Diana is among the best Shiba Inu Breeders in California. What makes her an even better choice is that she is always willing to share her knowledge and wisdom with people who buy her pups. It's great to know that you have such a wealth of expertise on hand to support you when necessary.
Needless to say, Shibas of Copperdots is an AKC Breeder of Merit!
You can find more information here:
Website: Shibas Of Copperdots
Email: [email protected]
*Nippo is an abbreviation of Nihon Ken Kozonkai, an organization that maintains and preserves the registration of the six native Japanese dog breeds: the Shiba Inu, the Akita Inu, the Kai Ken, the Hokkaido, the Shikoku, and the Kishu.
3. Neix Wan Kennels.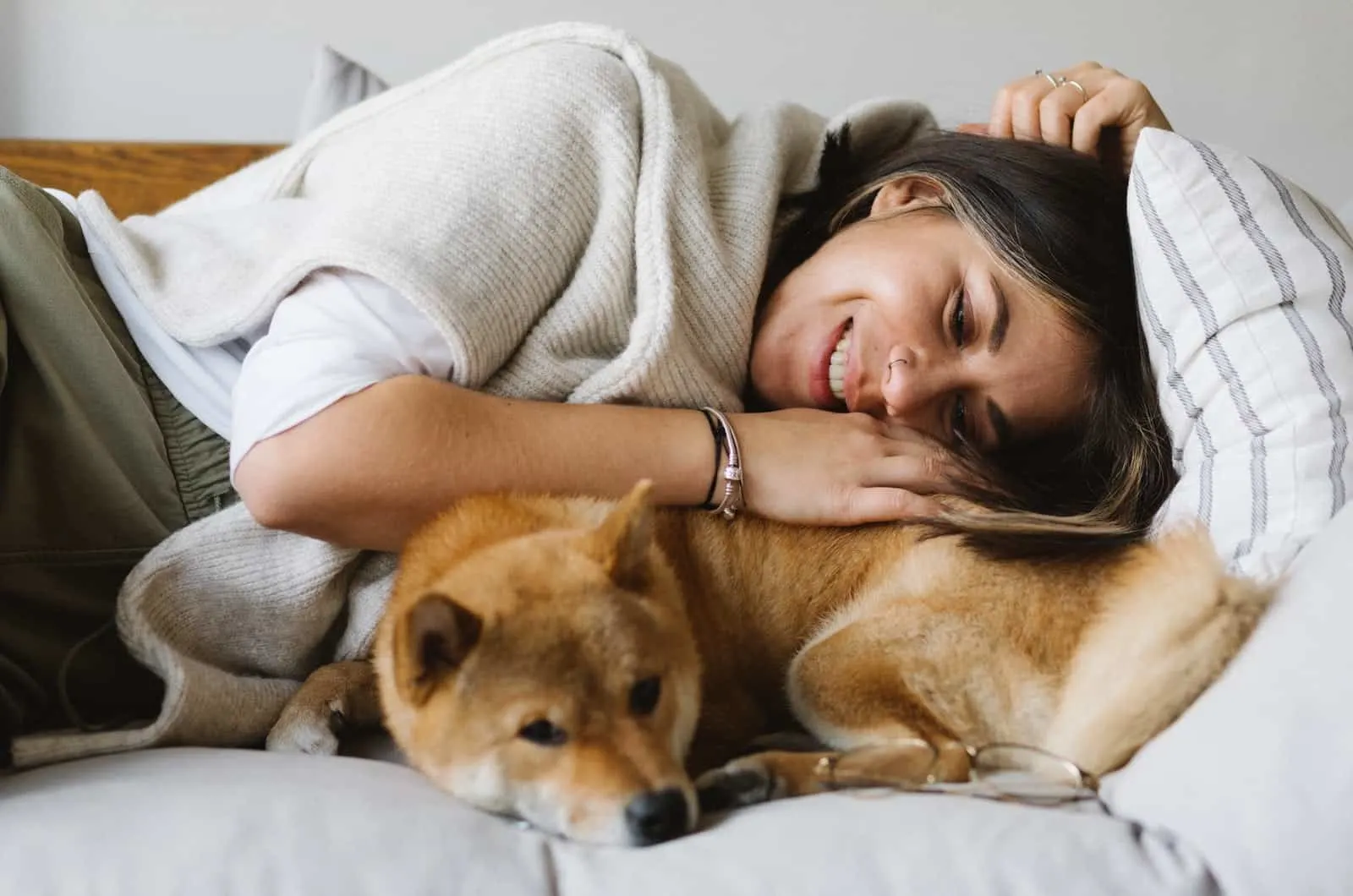 Britnee Tran is a small, hobby breeder located in Lodi, CA, and she appears on the breeder directory published by the Shiba Inu Fanciers of Northern California (along with Southampton Shibas, mentioned above).
Originally called Gensei Kennels, this was changed in 2018 to Neix Wan as this is Britnee's native Tlingit name. This new name reflects the Tlingit culture's desire to protect and care for nature, and that the land will care for us in return.
In keeping with this, all Neix Wan dogs are raised on a holistic lifestyle. Training sessions are designed to enhance communication between the dog and humans, building trust and respect.
Britnee offers helpful advice on the Neix Wan website that she hopes will educate people about this beautiful breed. She raises pups as companions and for conformation shows; always striving to produce healthy, balanced, and sound pups that will thrive in your home.
If you would like more information, contact Britnee here:
Website: Neix Wan Kennels
Email: [email protected]
Shiba Inu Breeders In Southern California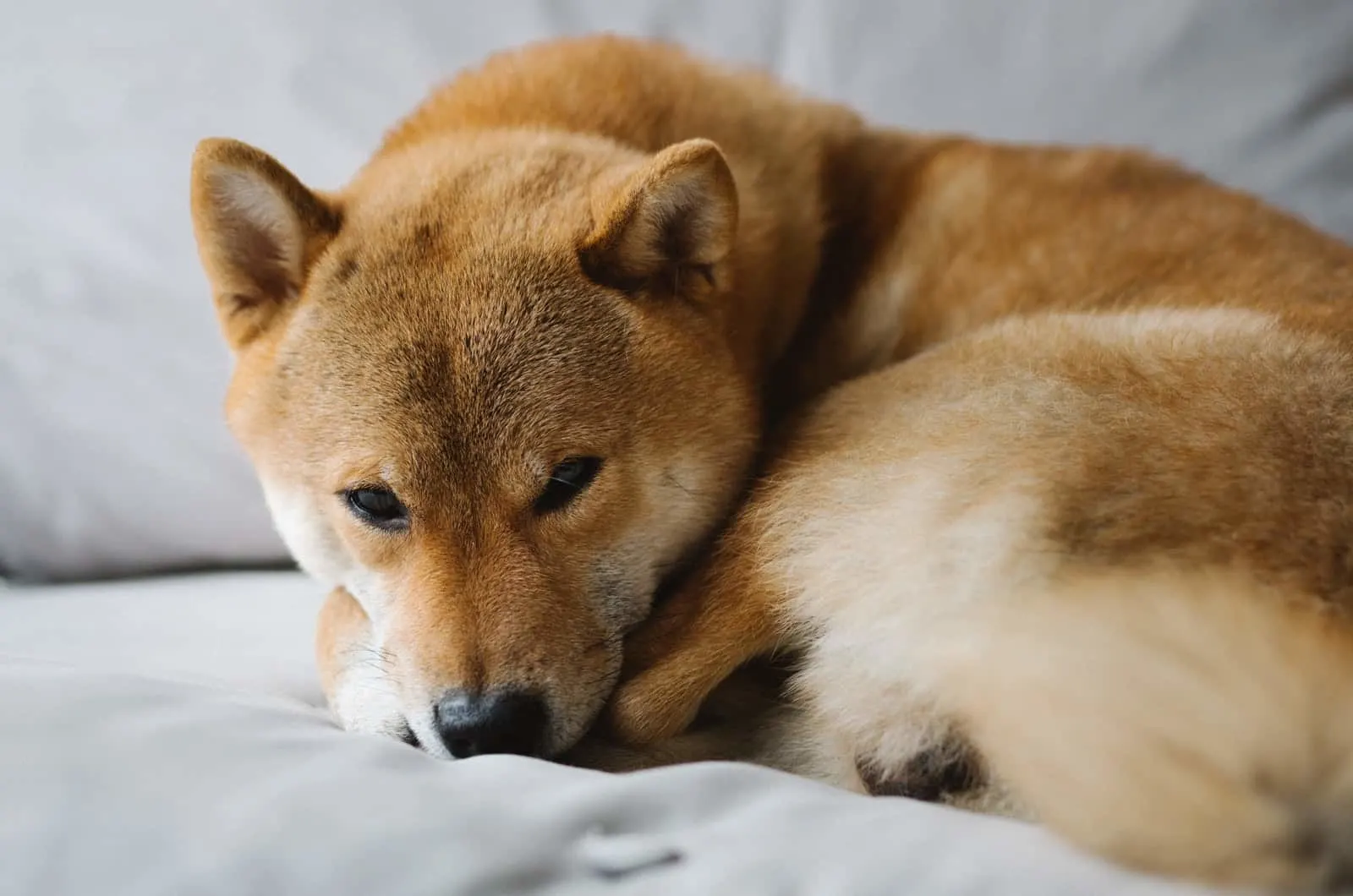 1. Shiba Inu R Us.
Based in Carson, CA, Shiba Inu R Us is a full-time operation where the breeders are very hands-on. They have spent 15 years refining their breeding program, taking great care to research pedigrees in order to avoid the risk of inbreeding.
All of their dogs are cared for in the home, and are treated as family members; they are never confined to cages or concrete yards. The dogs have plenty of space for exercise, and they spend a lot of time playing and interacting with the breeders. Each one responds well to the love and attention they receive during this time, creating happy, social, friendly, loving, and curious companions.
Shiba Inu R Us sends its pups to their new homes with a 6-month health guarantee against genetic diseases, they have an AKC or ACA (American Canine Association) registry, and they have a current vaccination and deworming schedule.
This breeder is happy to invite prospective puppy buyers to the home.
For information on prices and more, visit the breeder online or contact them:
Website: Shiba Inu R Us
Email: [email protected]
Phone: 562-388-1500
2. Jogoso Shibas.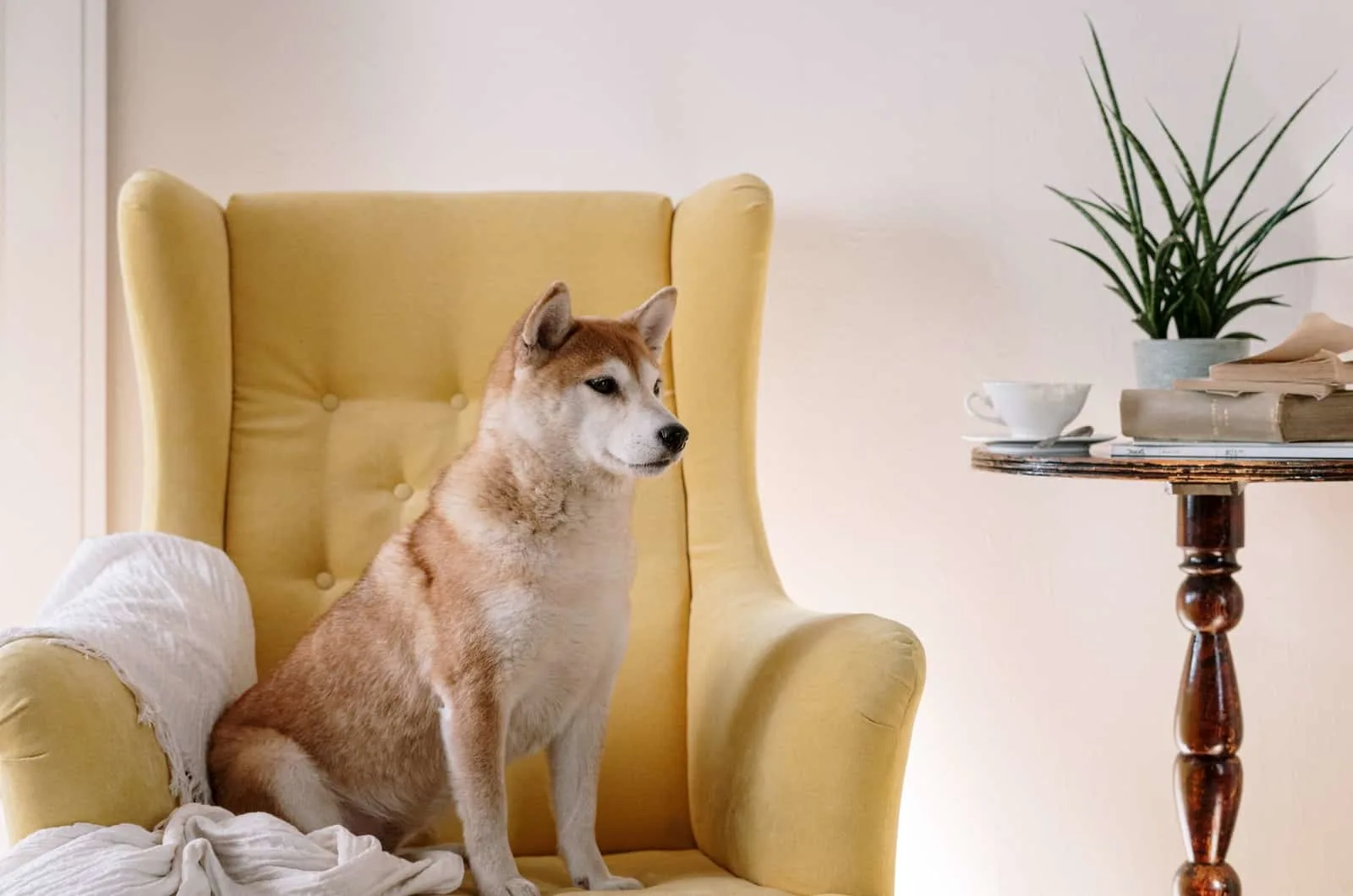 This is another breeder that keeps the dogs in the home with them. First and foremost, owners Glen and Susanne see them as treasured family pets, not puppy-making machines!
The number of dogs kept in the home is limited so that they all receive equal attention, love, and care.
Jogoso Shibas prioritizes temperament and health above anything else. This is because the breeder believes that a dog is only truly happy when it is a good pet. After this, attention is placed on soundness and type, creating Shibas that are true to form. This means that they will act just as you'd expect them to, as well as excelling in conformation shows.
All of Jogoso's dogs are tested for hip dysplasia, eye problems, and patellar luxation, and every dog on the breeding program has to undergo OFA and CERF* examinations.
Each puppy is given a health check by a qualified veterinarian, and it comes with a 30-day 100% money-back guarantee.
Jogoso Shibas only produces a few litters each year, and as they rightly point out, you should not expect breeders to have them readily available all year around just waiting for homes.
This breeder also believes in being there for their puppy buyers for support and advice. They are happy to answer questions about the breed, your pup's development, and any other matter. Training and socialization are essential, and Jogos Shibas stresses the importance of force-free training. This is also known as positive reinforcement, and it is fast becoming recognized as the best way of creating happy, obedient dogs. Using harsh words and physical punishment is cruel, outdated, and unproductive.
Above all, Jogoso Shibas considers itself a preservation breeder. It's all about improving each litter and keeping the best characteristics of the Shiba Inu breed.
Glen and Susanne are rightly proud of their record so far, taking pride in the feedback from clients saying that their vet was extremely impressed with the pup's confidence, health, and temperament.
Finally, Jogoso Shibas is affiliated with at least eight different breed clubs, including the National Shiba Club of America, and the Shiba Inu Fanciers Club of Southern California.
You should be aware that Glen and Susanne don't send their pups to homes where they will be left alone for most of the day. They also give preference to homes with a secure backyard, homes without children under 8 years of age, and people experienced with Spitz-type dogs.
Each pup is microchipped, vaccinated, dewormed, and treated for parasites. Before the pups head off to their new homes, Glen and Susanne ensure that they are thoroughly socialized. They are treated to car rides, handled daily, and introduced to many different dogs and humans.
Jogoso Shibas will also take back their pup, no questions asked, if you are no longer able to care for it. They don't ship their dogs; they prefer to sell to dog lovers in the south. If you're within easy driving distance, say, from San Diego to Bakersfield, then they're happy for you to pick one up. If you're much further away, then you may have to book a flight to pick up your puppy.
If you would like to get in touch with them, here are the details:
Website: ​Jogoso Shibas​​​
Email: [email protected]
*OFA is the Orthopedic Foundation for Animals that tests for hereditary disease. CERF, which means Canine Eye Registration Foundation, is now known as CAER, the Companion Animal Eye Registry, which checks for eye problems and discovers whether they are inherited.
How Much Do Shiba Inu Puppies Cost?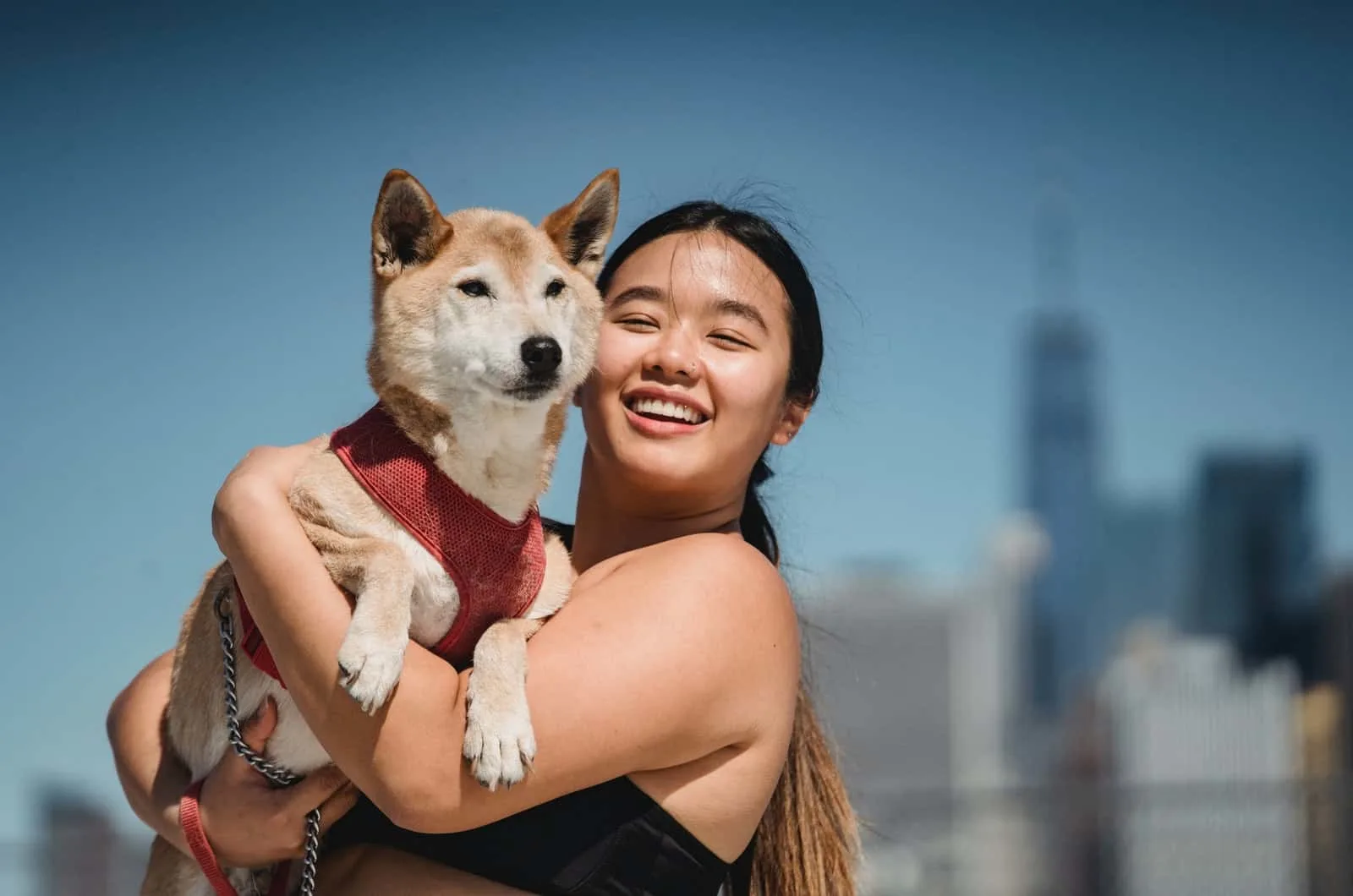 It depends on a range of factors, but on average, a Shiba puppy will cost between $1,400 and $2,200.
This would be for a pet-quality dog from a reputable breeder, with limited registration. If you're not familiar with this term, limited registration means that the dog can be registered with the AKC, but any pups it produces can't be. It's a measure that was introduced to reduce irresponsible breeding, and most good breeders will include this in their purchase agreement or will have a spay/neuter clause.
Puppies with full registration (that is, they will be eligible for breeding rights and registration) will cost between $2,000 and $4,000. Female dogs will generally cost more as they have breeding potential.
Bear in mind that there may be other costs, such as transport and travel, and then you need to factor in the cost of getting your home ready for your new pup!
Owning a dog is a big responsibility, and it should never be undertaken without considering all of the financial implications.
Shiba Inu Puppies For Sale California Craigslist
This title is oddly worded for a reason: it's a term that's Googled by quite a lot of people every month.
Why did we include it? Because we have some clear advice when it comes to buying dogs from places like Craigslist and Facebook… Don't do it.
Honestly, you need to avoid these options at all costs. Many of the sellers are fake accounts or are scams. And, the pups, if they exist at all, won't be health checked. They probably won't be vaccinated or dewormed either, and there's no way of knowing whether they have any genetic defects until it's too late.
Either way, you may lose your money, or you may end up with a sick puppy and ever-growing vet bills.
Puppy mills and pet stores often use outlets like this to advertise their pups. These places care very little for their pups or the parent dogs, keeping them in cramped, filthy conditions, and feeding them low-quality food.
Buying from any of these outlets keeps puppy mills in business. If you want to help close them down, buy from a reputable breeder or go to a rescue center!
Shiba Inu Puppies Rescue California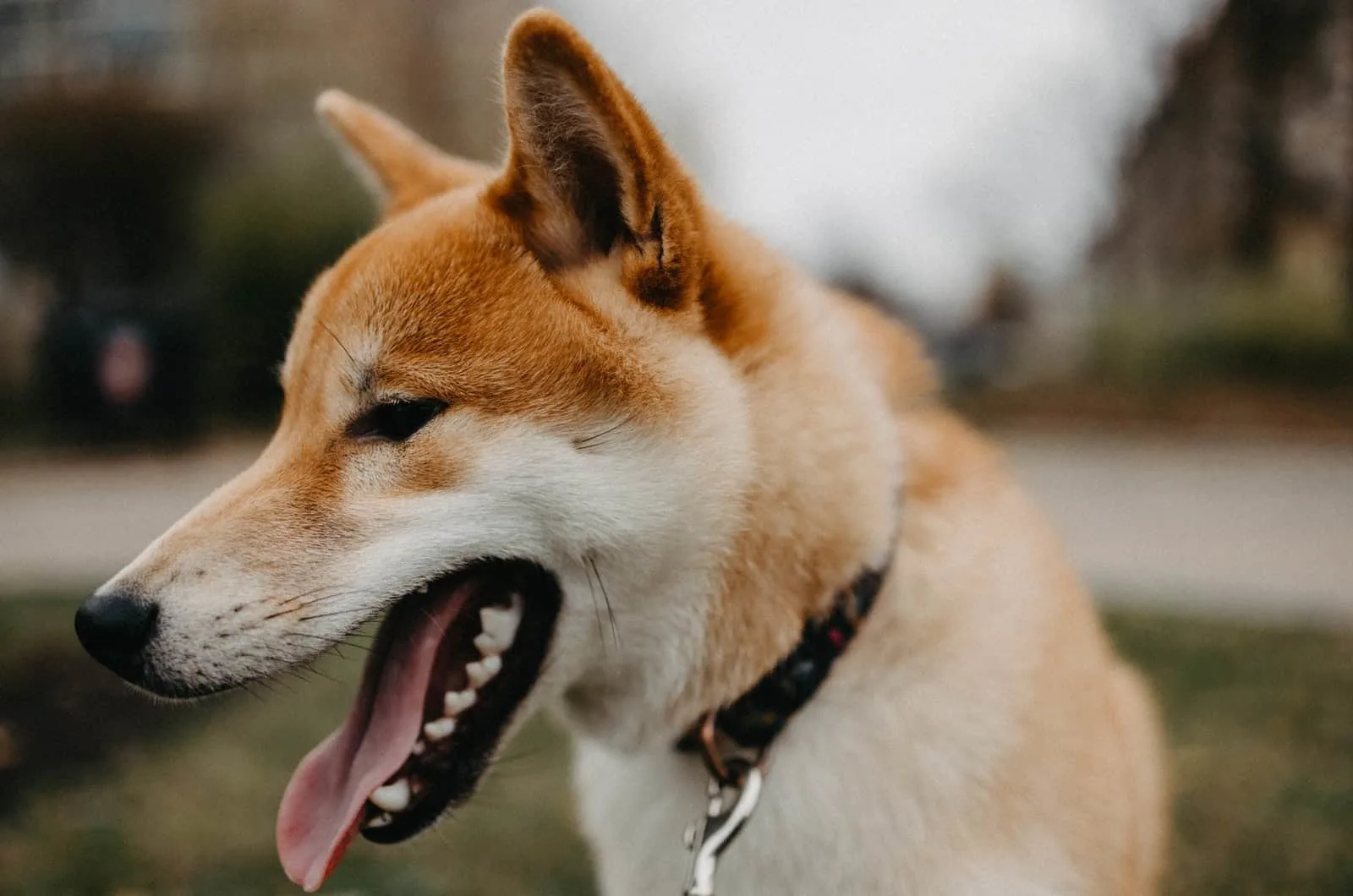 You could consider getting your Shiba from a rescue group as an alternative to buying from a breeder. All the best breeders encourage people to head to a shelter or a rescue center first, even if it means that they lose out on a sale.
This fact alone tells you that the breeder cares about the Shiba Inu breed and all dogs in general. It also shows that they have compassion and an ethical approach to breeding.
Every year, there are around three million dogs in shelters or rescues in the U.S., and at least a million will be euthanized.
So, as well as our list of Shiba Inu breeders in California, we'll mention some rescue centers.
1. Southern California Shiba Inu Rescue, Inc.
Although they are based in the south, SCSIR has rehomed Shibas all across the country.
Their mission is to rescue abandoned, neglected, and stray dogs, and to rehome them whenever possible. They don't have a central base, but instead, they choose to place rescued dogs with foster carers where they will stay until a forever home is found for them.
During this time, they are given any medical attention they need, spayed/neutered if necessary, and brought up to date with their vaccinations. They will also be housetrained, leash trained, and, in most cases, crate trained, as well as being given basic obedience training.
Needless to say, they will be given as much love and attention as possible!
Each new arrival is assessed for its character and personality, which makes it easier to match it with the right home.
SCSIR works together with other rescues to find as many homes for unwanted dogs as they can.
You can contact them here for more information:
Website: ​Southern California Shiba Inu Rescue, Inc​​​
2. Northern California Shiba Inu Rescue
This group does not run a website but operates from a Facebook page. Sadly, they no longer deal with direct adoptions, but this page still serves as a place where you can find Shibas in need of a home.
Other rescue groups and shelters regularly post on this page, so it's worth checking it out. You may also see posts from people who need to rehome their dogs (known as owner surrenders).
The NCSIR page also acts as a lost and found, helping owners to be reunited with their beloved pups.
You can check them out here:
Facebook: Northern California Shiba Inu Rescue
In Conclusion
Choosing a reputable breeder is probably the most important part of buying your dog. It isn't simply a matter of finding the best price… you need to be sure that the pup is purebred, healthy, and that the breeders are looking after the parent dogs and their pups.
Also, irresponsible breeding has led to thousands of unwanted animals. Ethical breeders only produce a few litters once in a while. They generally only focus on one breed, possibly two. Always avoid breeders who have several breeds on offer, especially if they are very different. For example, they might advertise that they have Golden Retrievers, Pitbulls, and Shiba Inus!
Good breeders also have strict spay/neuter agreements in the purchase agreement to reduce the risk of unplanned pregnancy.
Our list of Shiba Inu breeders in California should go a long way to helping you decide where to get your new puppy.
We've seen that not all breeders are equal, and that there are too many unscrupulous people who just want your money. These are not true breeders as they have no interest in or love for the breed. They don't care how much suffering they cause to the dogs. It's all about cutting corners to maximize profits. As a dog lover, you obviously abhor this.
That's why you should always avoid buying from puppy mills, backyard breeders, Craigslist, Facebook, local ads, and pet stores.
Here's something to ponder: a reputable breeder rarely has to advertise. Their reputation is usually enough, and they only have a few litters (sometimes only one!) each year.
Buying from reputable breeders, or adopting from rescue centers and shelters, is the best way to reduce the number of unwanted and abandoned dogs.
When looking for Shiba Inu breeders in California, always check whether they are members of organizations and breed clubs such as these:
• AKC (American Kennel Club)
• SFNC (Shiba Inu Fanciers Club of Northern California)
• NSCA (National Shiba Club of America)
• SFSC (Shiba Inu Fanciers of Southern California)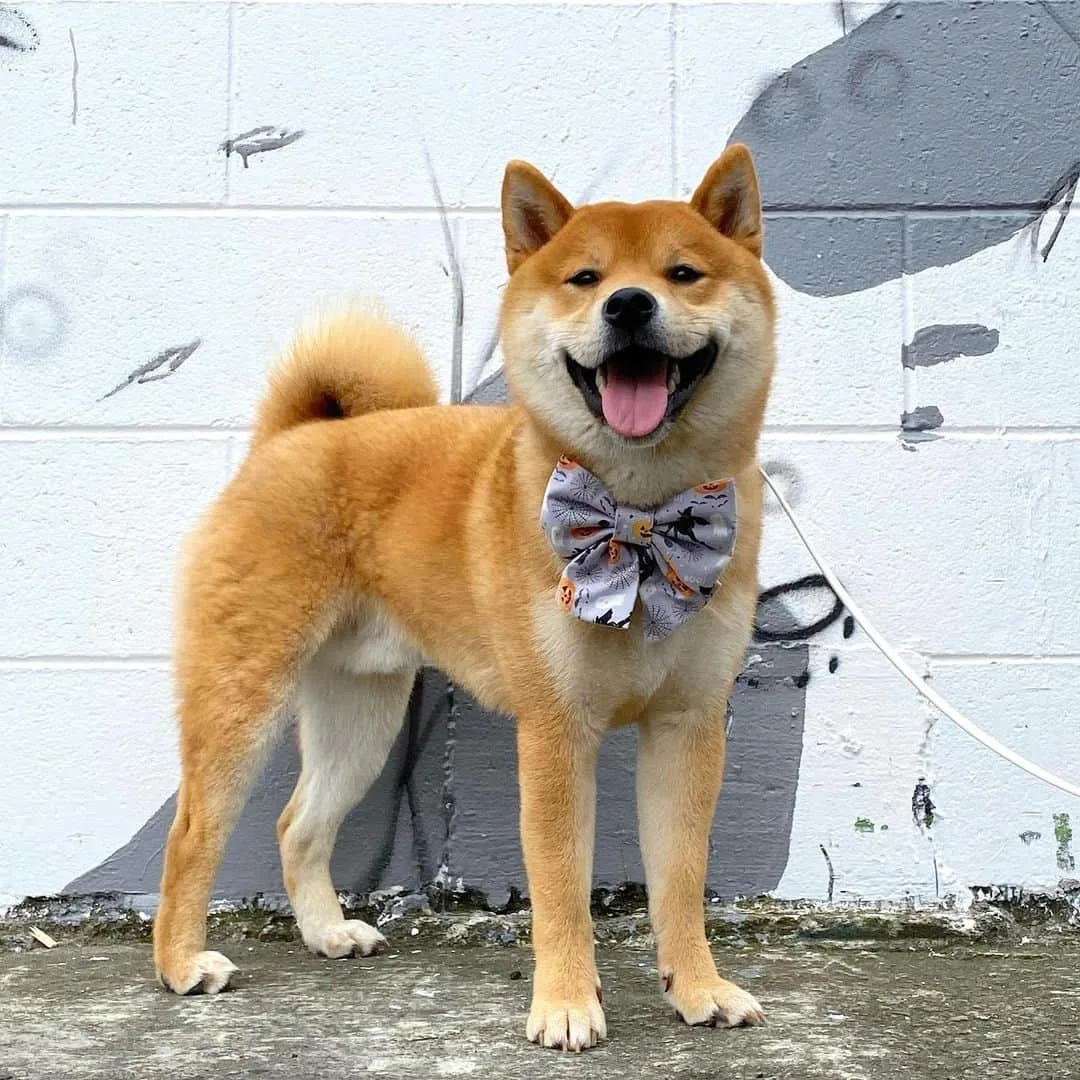 Photo from: @bagelshibe
The AKC doesn't endorse breeders as such, but it does run programs such as the AKC breeder of merit. It isn't a foolproof system by any means, but any breeder who is affiliated with official groups is probably more likely to be trustworthy than one who isn't.
Also, bear in mind that a waiting list is a good thing!
If you're looking for Shiba Inu breeders in California, especially if you're based in the south, you might struggle to find many reputable ones. It's not that they don't exist; it's probably that some of them don't advertise. Many don't even have websites, and when they do, they don't tell you where they are based.
Google (and other search engines) can be very frustrating as well, returning unhelpful results that have you running in circles, or providing details of breeders on the opposite side of the country!
You could become frustrated and turn to sources, such as PuppySpot and Uptown Puppies, as their websites are glossy, and filled with promises that they have no connections with puppy mills. However, you should treat them with caution and check out unbiased reviews on forums and sites such as Reddit. You might also want to look at Trustpilot. In the end, you need to make your own judgment, but the same rules apply here as buying via Craigslist. The only way to be sure of any breeder is to meet them in person!
With all this in mind, we hope your search for a Shiba Inu dog is a successful one, and that you meet your new puppy very soon.
Read Next:
The 4 Best Shiba Inu Breeders In The Entire U.S. (2022)
4 Shiba Inu Breeders In Texas: Best Pups In The State
Shiba Inu Breeders In Ontario: 5 Best Choices (2022)