Every dog breed is a story of its own. We can't equalize German Shepherd and Maltipoo breeders. They have totally different approaches when it comes to breeding.
Breeding purebred and crossbred dogs is not the same. The latter needs a special approach because hybrids are more susceptible to unethical breeding.
The list of the best dog breeders in Toronto was tough to create. Gotta dig through dirt to ding the gold.
But, as long as the breeder is dedicated to their dogs, and offers health guarantees, you shouldn't be worried.
Hybrid dogs are equally as valuable as purebred dogs. They can all be wonderful family members. Just make sure you pick the breeder you trust, someone that lives and breathes with his puppies.
Unfortunately, Toronto is full of pet stores and puppy mills. It's tricky to find a really good breeder in the big city. That's why I advise you to take a look at this list and think of getting a GSD, a Havanese, or even a Goldendoodle!
Popular Puppies For Sale In Toronto
Siberian Husky puppies aren't the only ones popular in Toronto. There are other, purebred dogs and hybrids that enjoy great popularity in the province of Ontario and this city. How about we see which dog breeds and which dog breeders in Toronto are so special you can trust them?
1. City Wide German Shepherds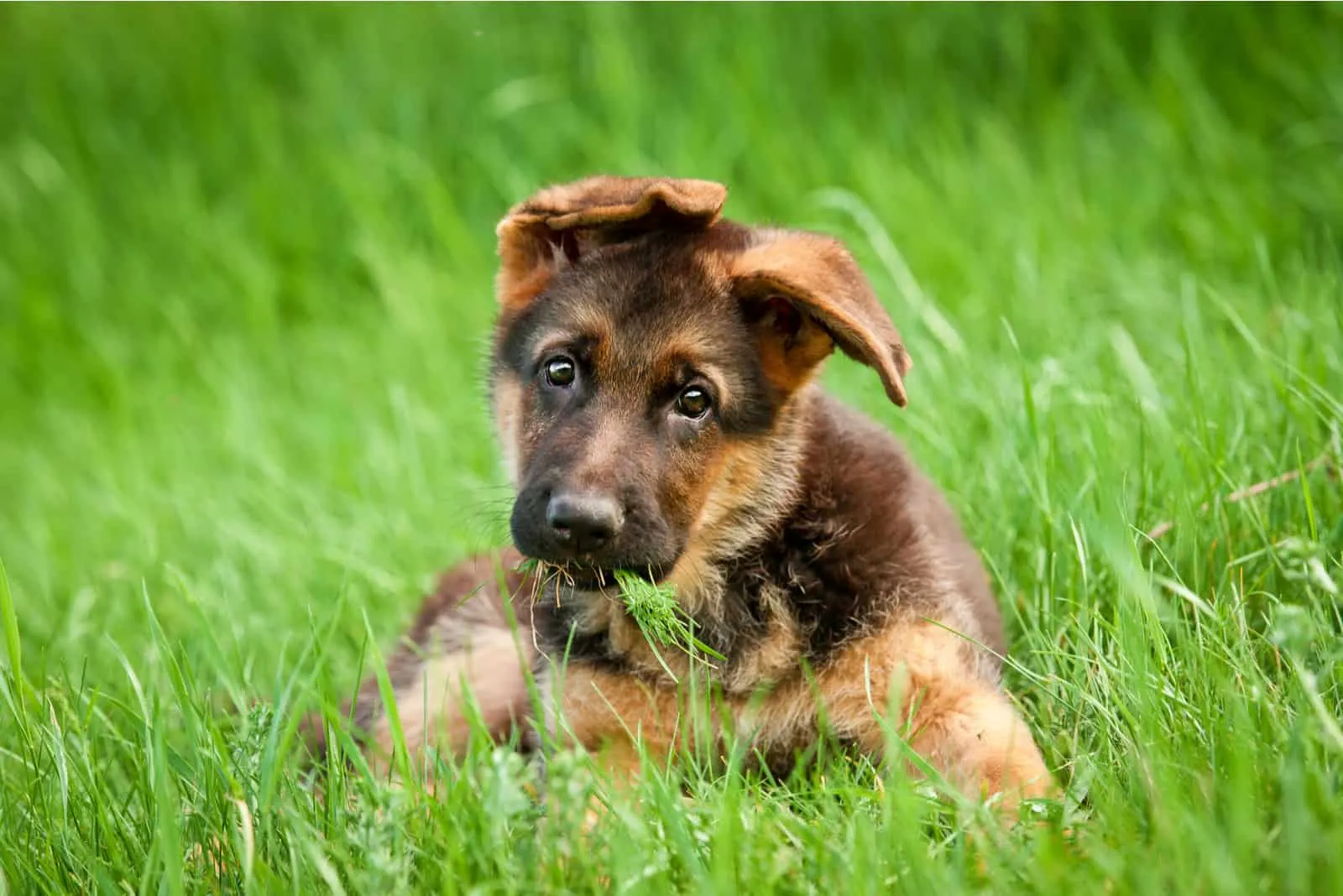 German Shepherds are one of the most popular dog breeds in Toronto. You'll see that we have two GSD breeders on this list, just because I couldn't decide who's better. They both deserve a spotlight.
However, we'll start with City Wide German Shepherds. As one of the most impressive purebred dogs, German Shepherds need an extra professional approach to breeding to produce healthy puppies.
It takes time and effort to get wonderful GSD litters and City Wide knows it the best. As an approved breeder by the Canadian Kennel Club, City Wide has champion bloodline dogs, ready to serve as working dogs or as family pets in their new homes.
The story of City Wide German Shepherds is a short one but leaves you under an impact. It all started back in 2011 when the first German Shepherds entered the breeder's home and his heart. And those dogs stayed locked in.
German Shepherd dogs from this breeder are extremely popular in the Toronto area as super sweet pets and loyal companions. The breeder is extra proud of breeding pups that turn out to be wonderful around children. In case you're interested in dog shows, no worries: these German Shepherds could steal any dog show!
Each City Wide puppy will be sold on a non-breeding agreement. You're getting a pet, not a future breeding machine. However, if you do want to breed, City Wide offers a stud service.
Besides the non-breeding agreement, puppies will come with a 24-month health guarantee, with all their first shots received, dewormed, and microchipped for your convenience.
Lastly, I'd like to point out why I like City Wide and believe they're one of the best dog breeders in Toronto. Their German Shepherds enjoy a raw diet. I can't even begin to describe how beneficial a raw diet is for German Shepherds. Maybe you should look it up here!
Breeder's details
Website: City Wide German Shepherds
Phone: 416-565-6507 or 416-247-9115
Email: [email protected]
Social media: Facebook and Instagram
2. Kayla's Shih Tzus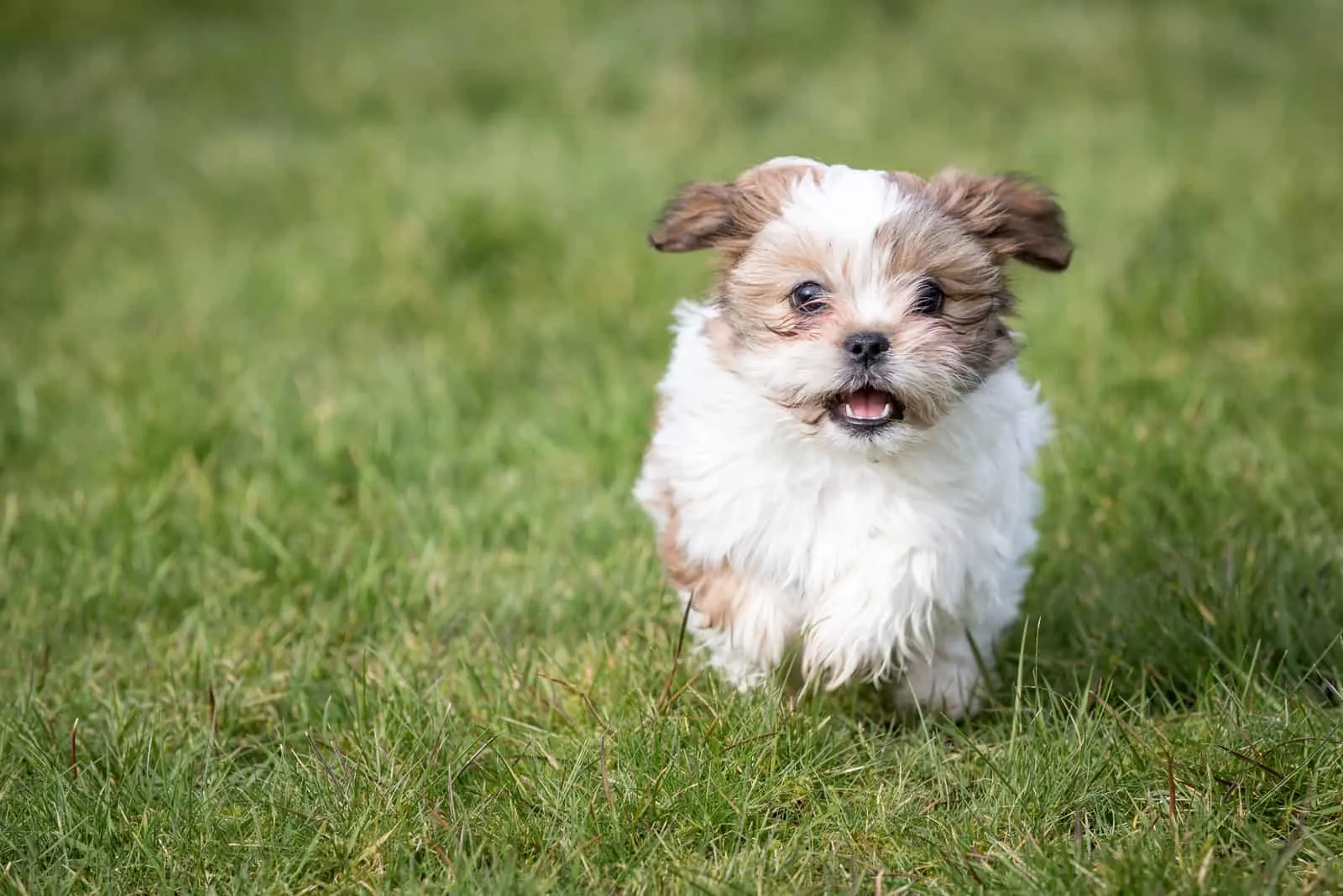 As one of the finest hypoallergenic dog breeds, Shih Tzus are very popular in Toronto. Their tiny size and relatively calm temperament, along with their friendliness are also to blame. Simply put, Shih Tzus are pawesome, and Kayla's Shih Tzus are the proof.
As a small hobby breeder from Toronto, Kayla's still focused on breeding and raising her dogs like a professional. But she's not a novice in the breeding business. Kayla's been here for more than 13 years. Her breeding beginnings are linked to American Pitbull Terriers, but soon she switched over to lovely Shih Tzus.
Kayla takes great pride in her pre-spoiled, pre-loved, and pre-trained Shih Tzu pups. All dogs stay with the family. They never see the inside of a kennel. Puppies will be submitted to socialization lessons and will know how to behave around adults, kids, other dogs, and even other animals.
The ability to adapt so fast has a lot to do with Shih Tzu's intelligence. That's why Kayla gets them potty trained so fast. Oh, didn't I mention that? Kayla's Shih Tzus come 90% potty trained. She uses pee pads so you have at least that solved already.
Kudos to Kayla for doing a terrific job at training and socializing her pups.
These Shih Tzu pups come with the standard package including a health guarantee, proof of their vaccinations, deworming, and pet insurance if you want it. The health warranty lasts for one year and claims your new puppy will be free from any life-threatening diseases.
I'd like to add that Kayla's Shih Tzus aren't exclusively Shih Tzus. She'll occasionally have Shihpoo puppies, as even more hypoallergenic dogs. However, they're pretty rare and will be announced prior to being born.
Keep in touch with Kayla to see when the next litters of her pawdorable pups will be available.
Breeder's details
Website: Kayla's Shih Tzu
Email: [email protected]
3. Bramble Field Havanese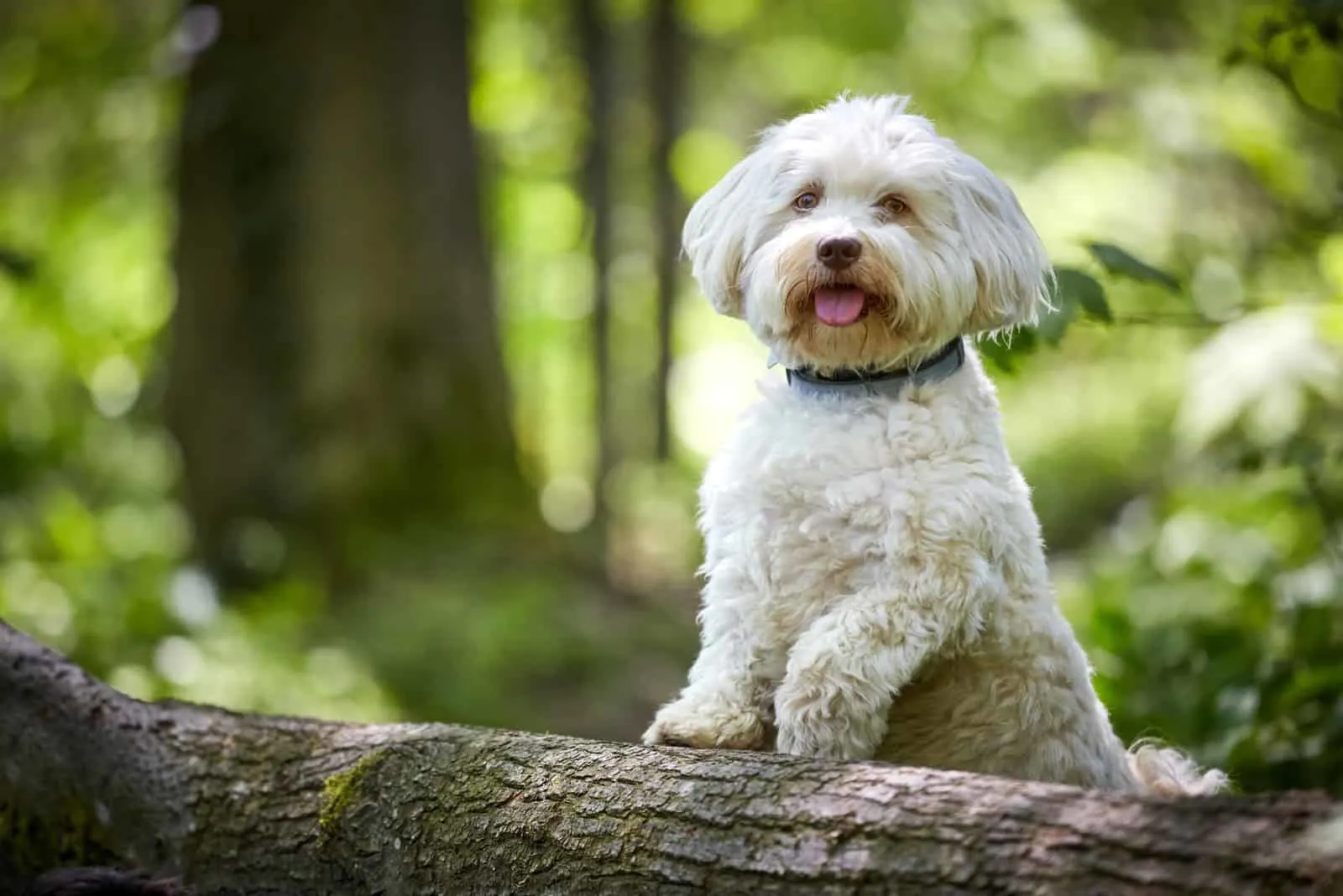 Much like his buddy the French Bulldog, the Havanese is a clownish dog and a natural at learning fun tricks. These dogs make people laugh no matter how hard the day is.
At Bramble Field Havanese, every day is a fun day. This family is blessed by having a lovely home hidden away from city noise and surrounded by pastures and creeks. But kids and their parents aren't the only ones enjoying living here. The dogs love it too!
As they like to say, at Bramble Field, every day is an adventure. Who knew Havanese pups were so adventurous to begin with?! Normally, you think of them as sweet, lap dogs. But the Hav is so much more!
The Meyer couple, along with their eleven kids, find the Havanese breed above all friendly and adaptable to any lifestyle. The whole family takes part in raising Havanese puppies. The little ones are surrounded by lots of friends including kids and other animals.
The friendly surrounding ensures all Hav puppies are perfectly socialized and ready for rehoming when the time comes. Although these dogs are CKC registered, the breeder will sell the puppies without breeding rights.
Meaning, you'll get a pet-quality dog you should spay or neuter when the time comes.
You'll enjoy the company of these dogs and the fact that Havanese pups are hypoallergenic too!
Breeder's details
Website: Bramble Field Havanese
Phone: 519-323-3169
Email: [email protected]
4. Little Cups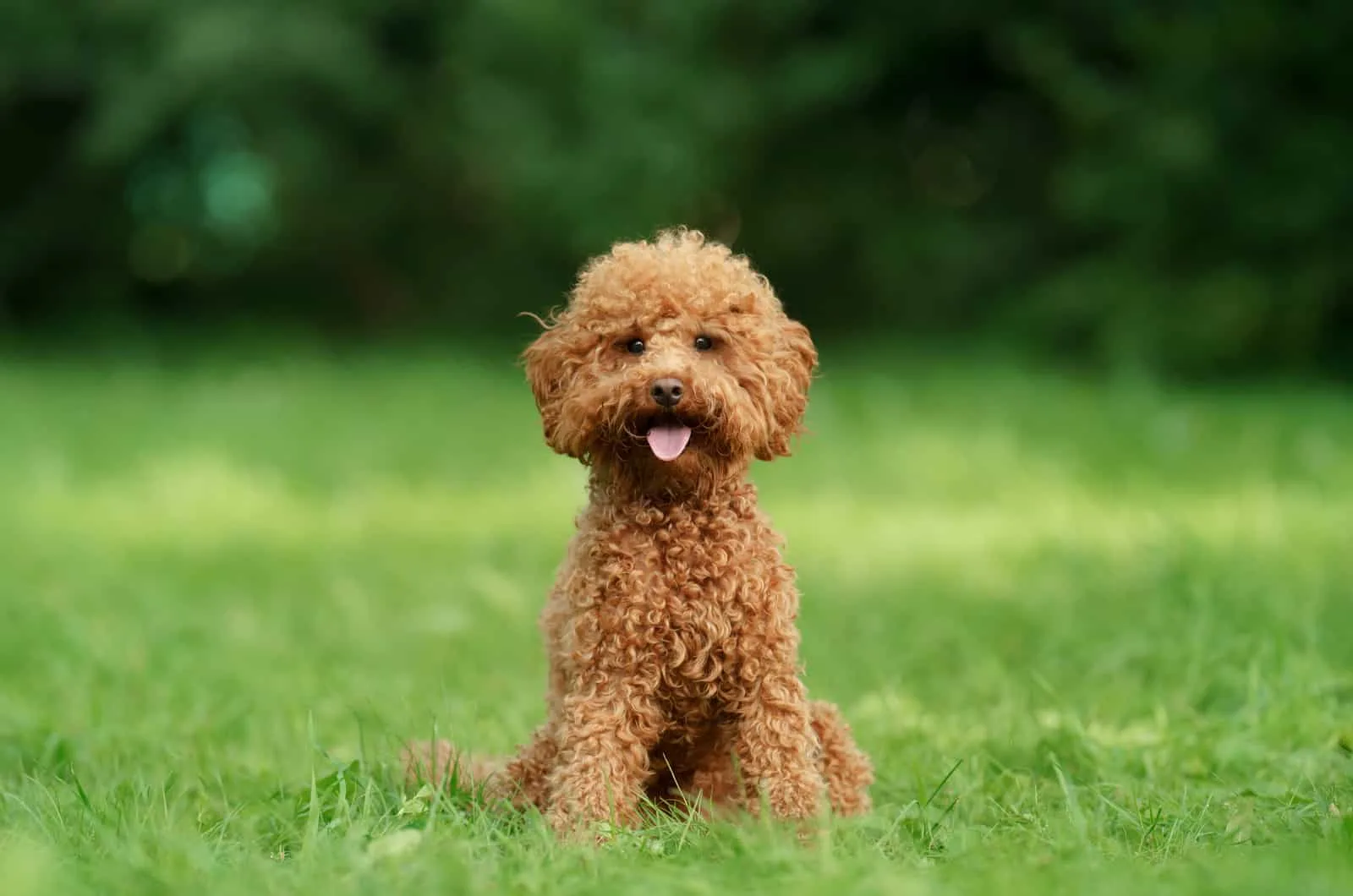 Little Cups has a pretty good name. This breeding business is pretty clear about what they're doing: they're raising tiny and teacup dogs.
Normally, when a breeder is focused on teensy tiny dogs, it can mean they're after the profit and the profit only. However, I wouldn't say that's the case with Little Cups. This has actually been a family business for many years, which makes them eligible to enter this list of the best dog breeders in Toronto.
Little Cups are actually Poodles, Maltipoos, Maltese, and Pomeranian pups. Also, they include teacup Pomeranians!
This breeder is extremely proud of having teddy bear-like dogs. All of their pooches are super sweet and cuddly, probably one of the sweetest in the entire of Canada, not just the Great Toronto Area.
The past few decades have made a significant change in terms of breed popularity. More and more people opt for small pups like Malteses instead of large, family canines like Labrador Retrievers. The change probably has a lot to do with the fact dogs like the Maltese are hypoallergenic.
I'd blame that for the huge popularity Little Cups is enjoying.
Little Cups dogs are simply too adorable to handle. They're picture-perfect puppies you'll immediately fall for. Once you hear they all come with health guarantees and are checked for multiple health problems, you'll love these pooches even more!
Breeder's details
Website: Little Cups
Email: [email protected]
5. Mini Goldendoodle Puppies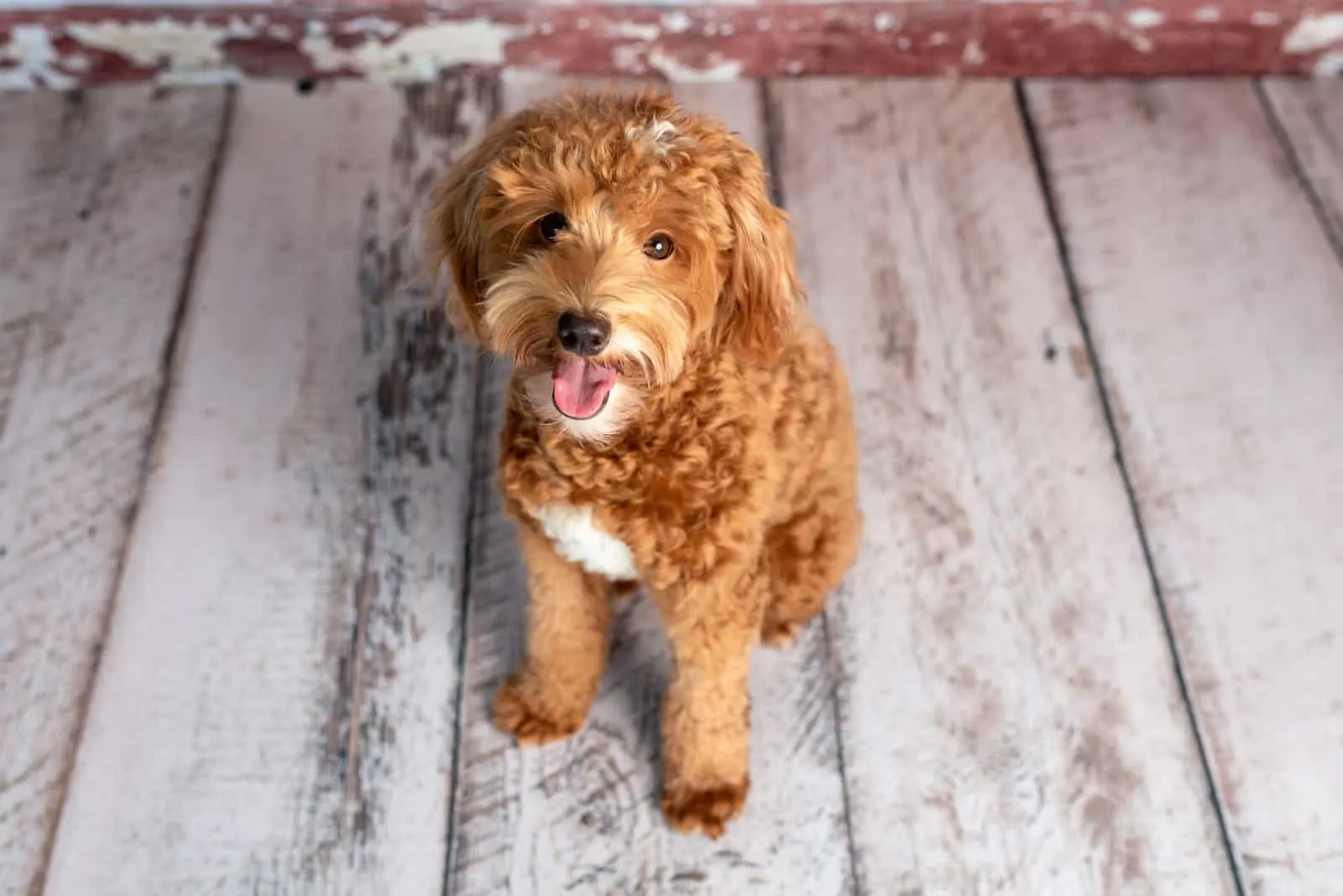 Doodles are popular in Toronto too!
Canada's biggest city is pretty nuts about Doodle pooches, particularly the Poodle Golden Retriever mix. Of course, as you can see, other Poos are popular too, including Cockapoos (Cocker Spaniels and Poodles) and Maltipoos (Toy Poodles and Maltese).
But Goldendoodles are something special. There can be numerous other unique Doodles. People may even pair a Poodle and a Great Pyrenees, a combination you don't usually see, and that don't won't be as special as Goldendoodles.
Their good looks, sweet temperaments, and above all, friendly characters are just a few reasons why Goldendoodles are so spectacular.
Oh, and let's not forget the fact Goldendoodles are hypoallergenic, especially new generations like F2 Goldendoodles or F3 Goldendoodles.
But let's move back to Mini Goldendoodle Puppies, a breeder from the Great Toronto Area that understands how pawmazing Goldendoodles are.
This breeder has every right to call himself a premium Goldendodle breeder. But there's a catch: they breed Mini Goldendoodles only.
Miniature is always better because they're a better fit for big cities like Toronto. But Mini Goldendoodles come with a price: they're expensive. These Mini Goldendoodle puppies are priced at $6,000 CAD.
The price includes everything: from health tests to vaccinations, deworming, microchipping, regular vet checks, health guarantees, etc.
As you can see, they're healthy, happy, and ready to go.
Mini Goldendoodle Puppies come several times a year, so make sure you catch your next available litter. They get spoken for so fast!
Breeder's details
Website: Mini Goldendoodle Puppies
Social media: Instagram
6. Vom Issam Haus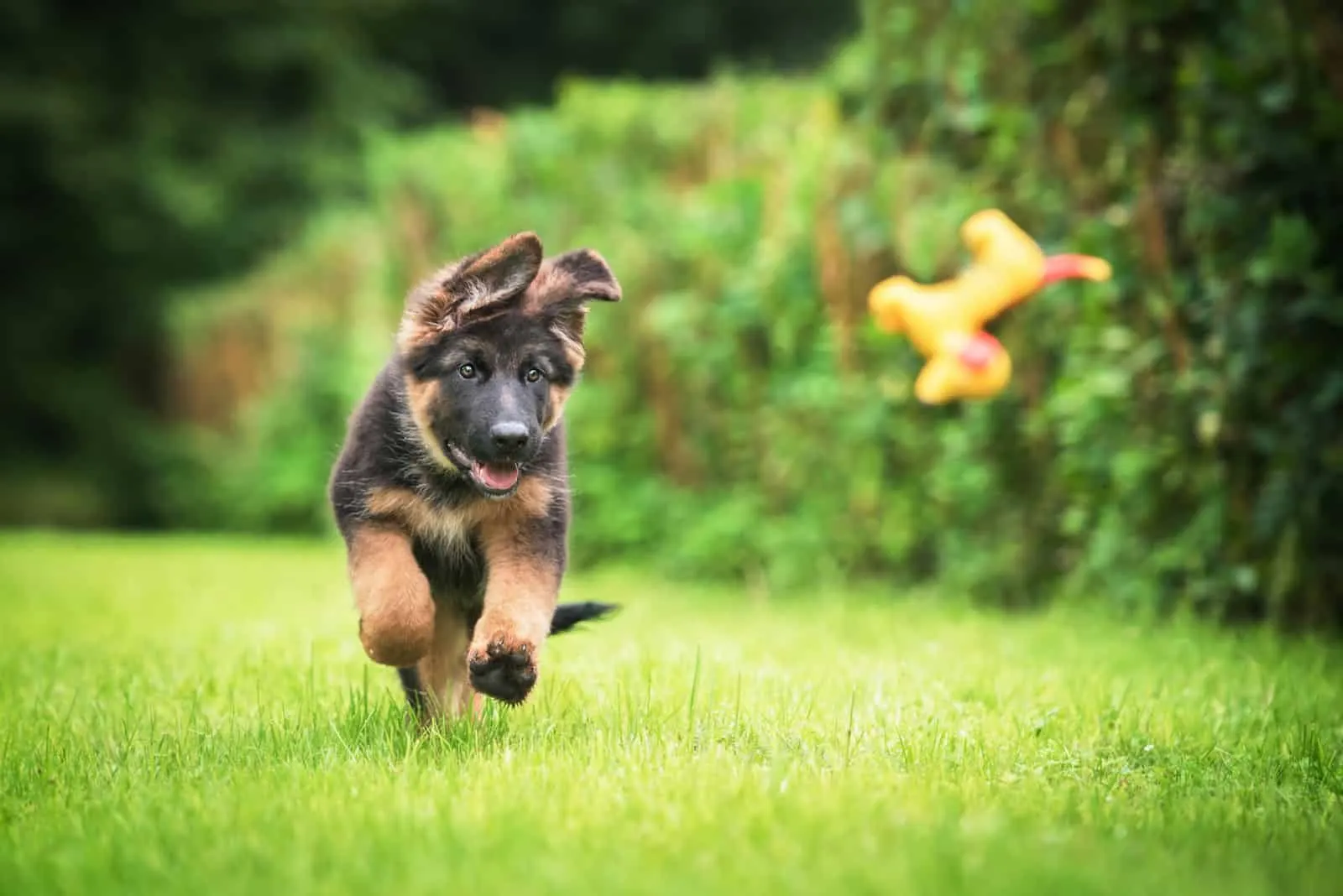 See, I told you we'll have two German Shepherd breeders on this list of best dog breeders in Toronto!
If you live anywhere in the Great Toronto Area, you've definitely heard of Vom Issam Haus, the home to incredible German Shepherd dogs.
The German Shepherd dog breed is a highly popular one, not only in Canada but in the rest of the world too. Why wouldn't they be? German Shepherds are not aggressive. They're always calm, wise-looking, and sweet with the little ones. All in all, German Shepherds are the ultimate protectors.
When his career in the police forces ended, the breeder of Vom Issam Haus decided he couldn't let go of one thing linked to police work: being around German Shepherds. Our K9 officers and buddies are simply too brave to be ignored or forgotten.
That's when the idea of Vom Issam Haus was born. Soon enough, this breeder became a reference to all the other GSD breeders in Canada.
The other breeders and their GSDs have a lot to envy Vom Issam. These German Shepherd pups are as sound as they get, with impeccable temperaments and an impressive appearance.
Besides the regular health tests for hips and bones, all of Vom Issam Shepherds must pass temperament and endurance tests. This is to ensure the pup was bred up to the highest standards of the German Shepherd breed.
What blew my mind about Vom Issam German Shepherds is their lifetime health guarantee. I've never seen a breeder in my area do that! The lifetime guarantee is something spectacular and Vom Issam should be highly appreciated for it.
Breeder's details
Website: Vom Issam Haus
Phone: 705-331-2793
Social media: Facebook
Final Words
One of Canada's biggest cities, Toronto, has lots to offer. But, when it comes to good dog breeders in Toronto, we come to a problem. It's difficult to find breeders to trust in the actual city. All the good breeders are usually in the countryside or in smaller cities.
The problem with Toronto is that the city has lots of pet stores, but we don't trust them. I don't care how great a pet store is, that's not a place to breed, raise, and take care of puppies.
Instead, pick people that are focused on their dogs, putting them first, and making sure they're 100% healthy and sound.
Those are the people you should trust.