It might be challenging to find the best Maltipoo breeders in Florida. Nevertheless, with the assistance of this list, you will achieve your objective of adding a new family member into the fold earlier than you anticipate! Visit the following websites to begin looking for a Maltipoo puppy right away!
Always conduct thorough research and ask reputable Maltipoo breeders a number of questions to make sure they are reliable and will provide you with a healthy pup that will have a long and fulfilling life.
Having a Doodle breed can make everyone's life better, therefore, I decided to make a list of Maltipoo breeders who you can fully trust.
This hypoallergenic small dog is becoming more and more popular, thanks to the many positive remarks from Maltipoo owners. Therefore, let's go through this dogether!
Maltipoo Puppies For Sale In Florida
Buying pups from kennels can almost be a criminal thing to do. Breeding kennels or puppy mills are best to run from as fast and as far as you can.
Not that there is just a possibility to get a sick pup, but an almost 100% possibility that the breeder will continue producing puppies as such. And let's be real, that's not healthy for the pups nor the parent dogs.
Therefore, the list of my choice, of the best reputable maltipoo breeders in Florida is the following:
1. Florida Pups Maltipoos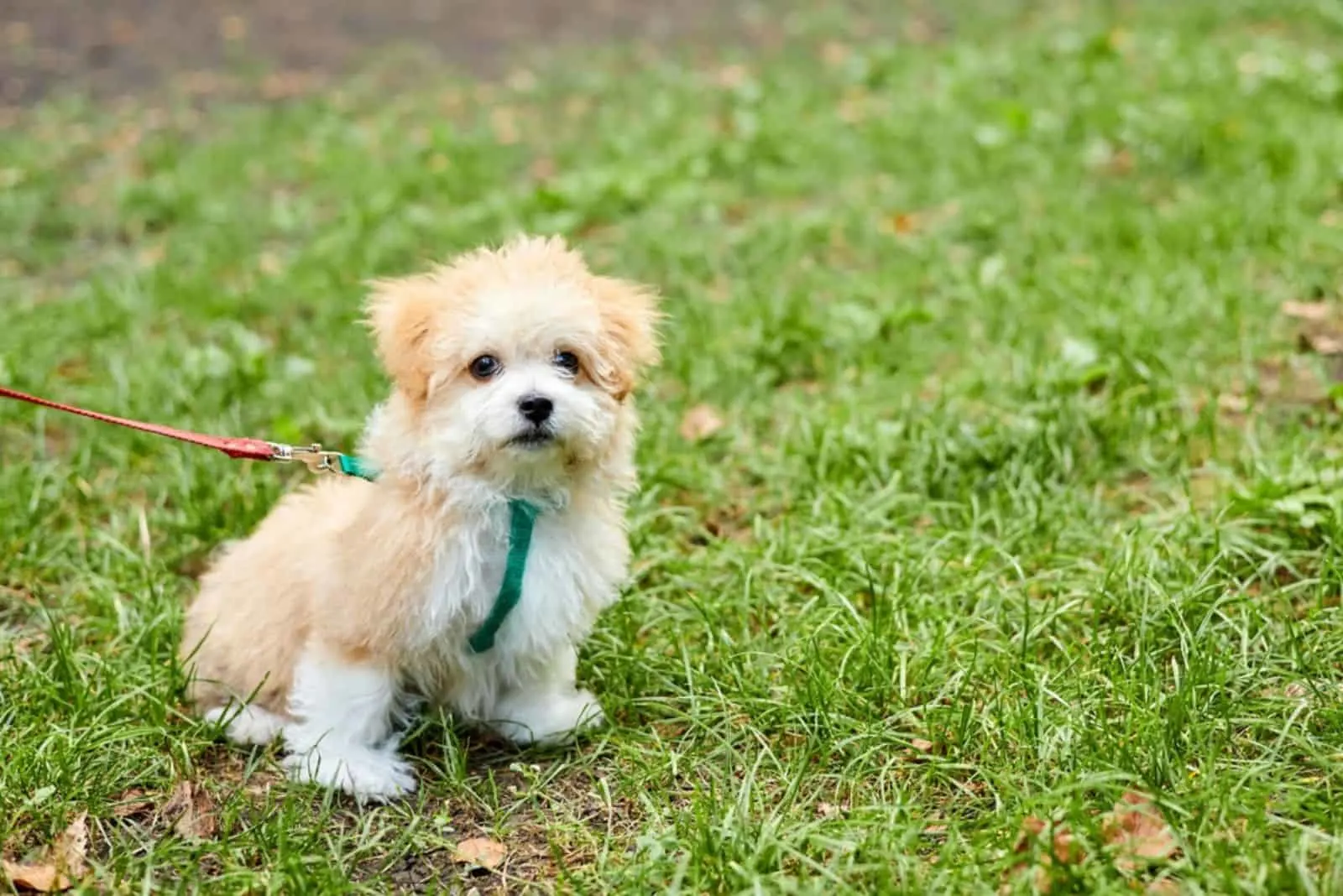 This breeder's gorgeous Maltipoo pups are well-known. They have been operating for almost 13 years. They had fallen in love with this designer breed, when they got a new puppy for themselves, and decided upon breeding. Before the puppies are offered for adoption or purchase, they spend time socializing and training them.
To ensure general health, all pups receive vaccinations, are socialized, groomed, and exercised regularly. Their available Maltipoo puppies are purchased quickly, so it is best to subscribe to their mailing lists. They have a straightforward application process and a health assurance. On their website, you can see the Maltipoos that are offered.
On our list, this is undoubtedly the Maltipoo breeder with the best reputation in Florida. It's encouraging that they exclusively produce Maltipoo, Cockapoo, and Morkie puppies. Their teddy bear pups are now in their forever homes all over the USA and FL, including Naples, Georgia, Alabama, Mississippi, Tennessee, etc.
Most important info:
Location address: Grand Island, FL, United States
Phone number: 352-552-4141
Contact Email: [email protected]
Website: Puppies Florida Maltipoos
2. Forever Love Puppies FL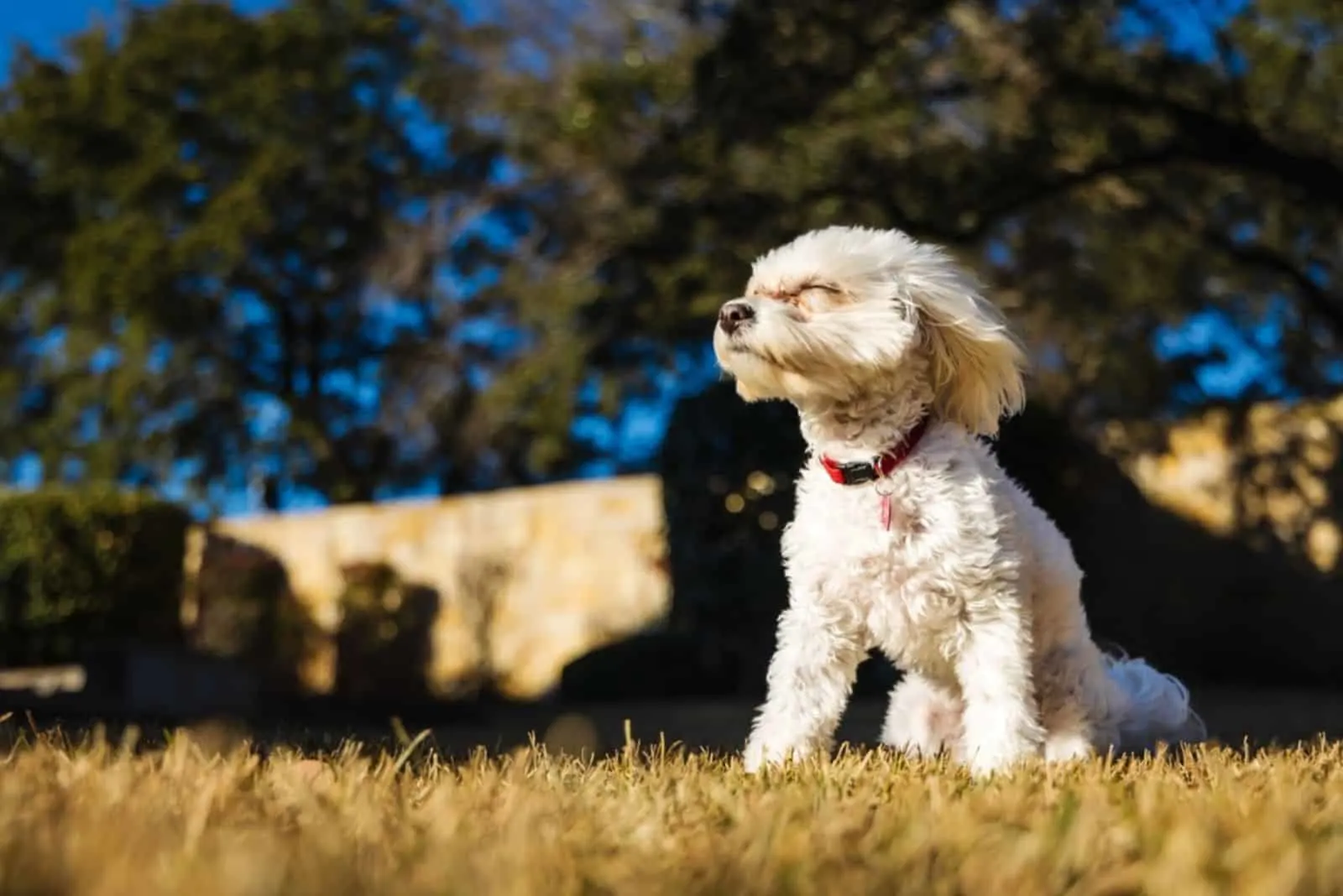 If interacting with a breeder directly makes you uncomfortable, get in touch with Forever Love Puppies, FL, or stop by one of their locations in South Florida. They utilize top-notch breeders, have reasonable prices, and provide financing alternatives. To see the offered puppies and learn more about Forever Love Puppies, go to their website.
The most gorgeous purebred and designer hybrid pups are available for purchase there, and they are located in South Florida. They know that they are selling quality puppies and their prices match that attitude. Now open are their five lovely Forever Love Puppies boutiques in Florida's Miami, Ft. Lauderdale, Pembroke Pines, Aventura, and Kendall.
The greatest collection of adorable puppies around South Florida has your ideal dog waiting for you. To schedule a time to play with the dog you've been eyeing, stop by their contact page. You can also get food and pet supplies in their stores.
Buying a pup from them includes following list:
• Health Warranty
• Health Certificate
• No Puppy Mill Promise
• Exclusive Training Package
• Transparent Online Pricing
• Microchipped
• Veterinary Perks & Discounts
• Puppy Care Instructions and Guidance
Most important info:
Location address: 12767 SW 88TH Street Miami, FL 33186
Phone number: 786-751-4640
Website: forever love puppies FL
Socials: Facebook
3. Robin's Pups Florida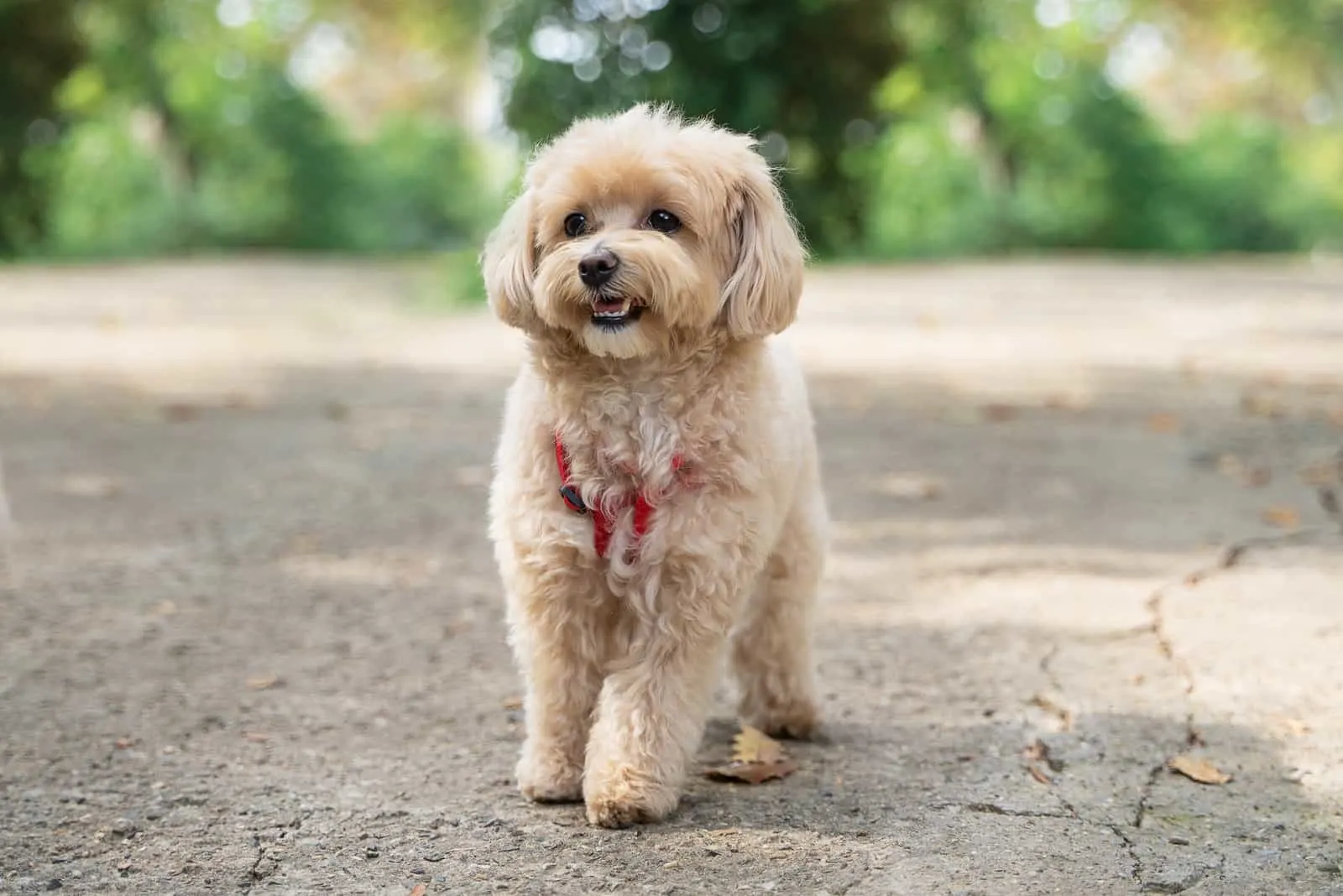 A private breeder called Robin's Pups in Florida is situated near Hudson, Florida, 35 miles to the north of Tampa. They go above and beyond to get their puppies ready for adoption because they are committed to high-quality breeding standards. All of the Maltipoo pups are socialized, trained to use a doggie door, crate, and how to sleep by themselves at night, in addition to being potty trained to use the outdoors.
They also take care of the Maltipoo puppies' grooming and medical needs. Due to the popularity of this Florida-based Maltipoo breeder, the puppies are swiftly adopted. For more information on the next litters and their availability, be sure to check the website as soon as you can.
The cost of a puppy covers microchipping, registration, a health certificate, a one-year health warranty, dog being finely groomed (nails, ears, coat), pup being dewormed and a flea-control spray. This is a very good Maltipoo breeder who you can trust, and visit to see for yourself that this is not one of those backyard breeders.
Most important info:
Location address: Lucille, Hudson, Florida 34669
Phone number: 813-335-4728
Contact Email: [email protected]
Website: Robin's Pups FL
Socials: Facebook
4. Uptown Puppies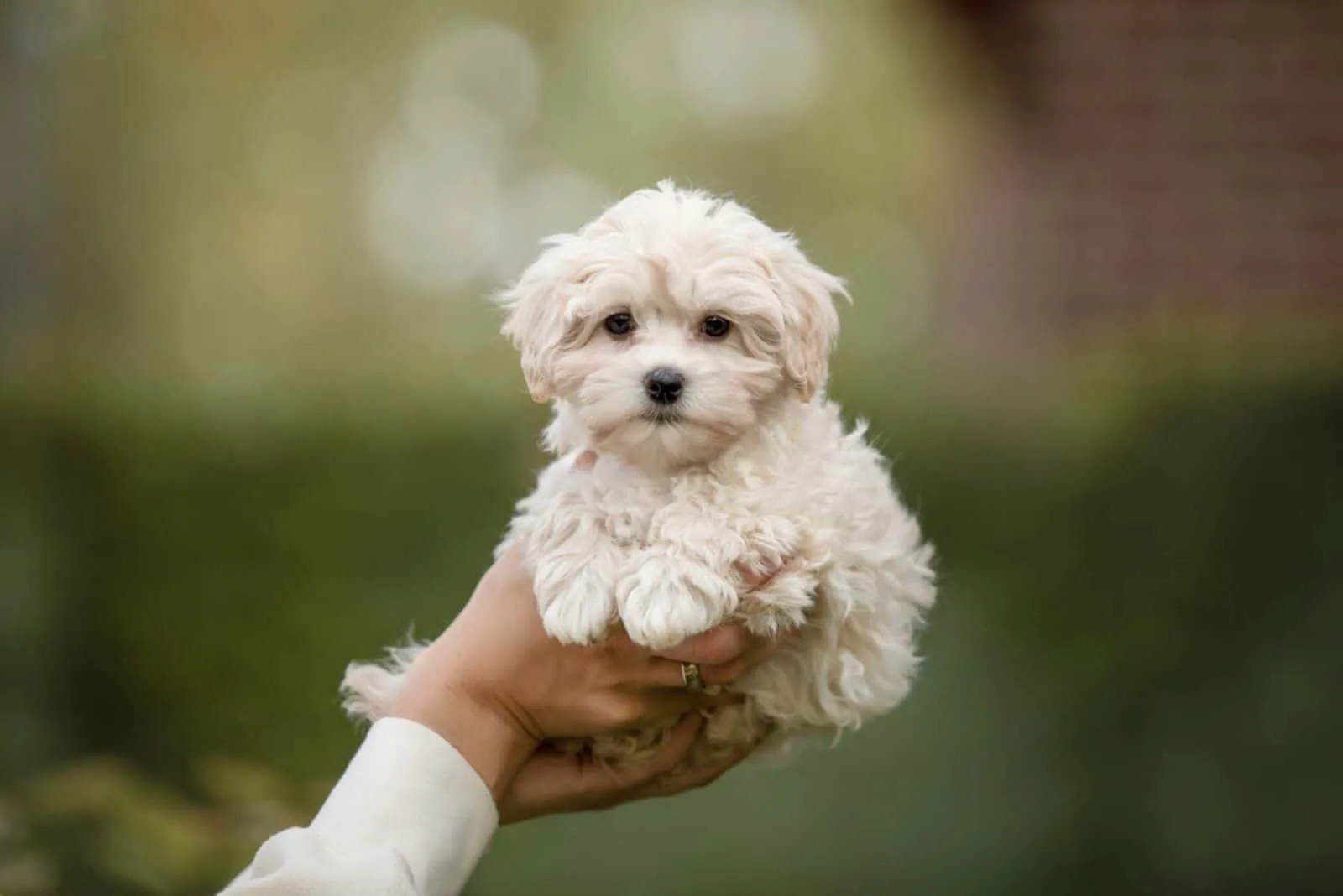 The Florida-based business Uptown Puppies pairs pet owners with the ideal Maltipoo for their household. Each breeder using the service has been thoroughly investigated and is regarded as having strong breeding standards.
The website is regularly updated with new images and information on the available Maltipoos, and the application procedure is simple. If you're searching for a trustworthy Maltipoo breeder in Florida, this service is fantastic. Visit the website right away to start looking for your darling Maltipoo.
This is a very good Maltipoo breeder of prospective family dogs. If you want to buy Maltipoo puppies in Florida, this is a great option for you.
It's recommended to get in touch with the breeder whose dog you are considering as each Maltipoo breeder sells distinct puppies. In Florida, there are respectable Maltipoo breeders and others who only operate puppy mills to get quick cash. A quick guideline is, iif the puppy costs less than $1000.
Most important info:
Location address: FL, United States
Website: UpTown puppies Florida
5. Premier Pups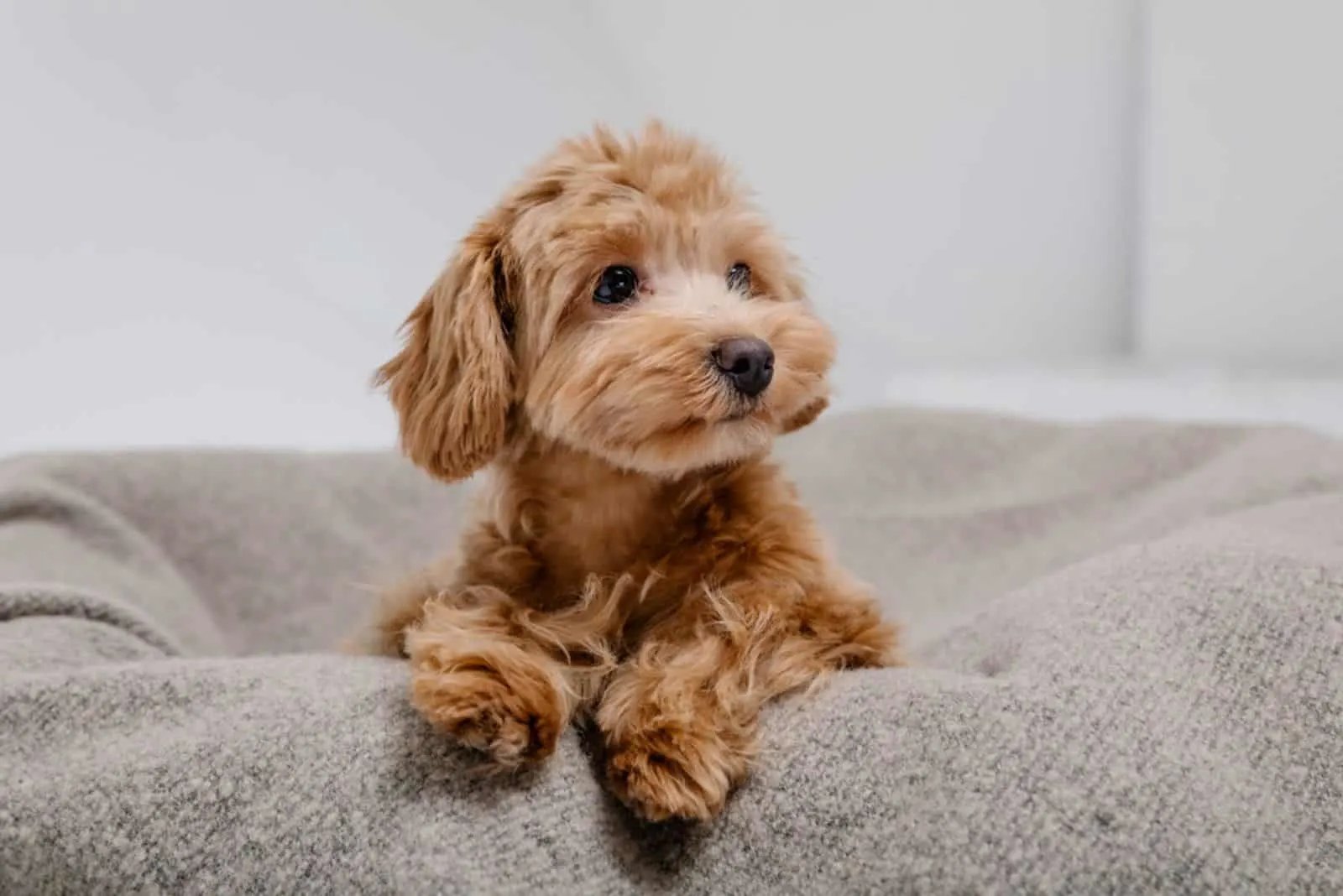 One of the best websites for ordering a new Maltipoo puppy mostly from the convenience of your home is Premier Pups. They place you, as the future owner, at the core of everything, which is what really sets them apart from all other companies in the industry.
For them, everything revolves around giving you the greatest possible Maltipoo adoption experience. Additionally, they concentrate on other tiny dog breeds which you might find interesting, such as mini Poodles and toy Poodles.
In order to give you the impression that you were present when the puppy was growing, if you decide to buy your dog from them, they will involve you in the process. You'll get regular updates and details about the Maltipoo puppy's condition.
They also strongly support making the adoption procedure as easy as possible, partly because they are aware of the positive effects a dog can have on a person's quality of life.
According to Premier Pups, owning a puppy may significantly enhance your quality of life since you'll always have someone to depend on and enjoy the good moments even more. Additionally, they provide a 10-year health warranty for all of their Maltipoo pups for sale in Florida. If you're looking for a Maltipoo, we urge you to look them up.
Most important info:
Phone number: 740-809-3074
Contact Email: [email protected]
Website: PremierePups
Socials: Instagram
6. Puppies Florida's Maltipoos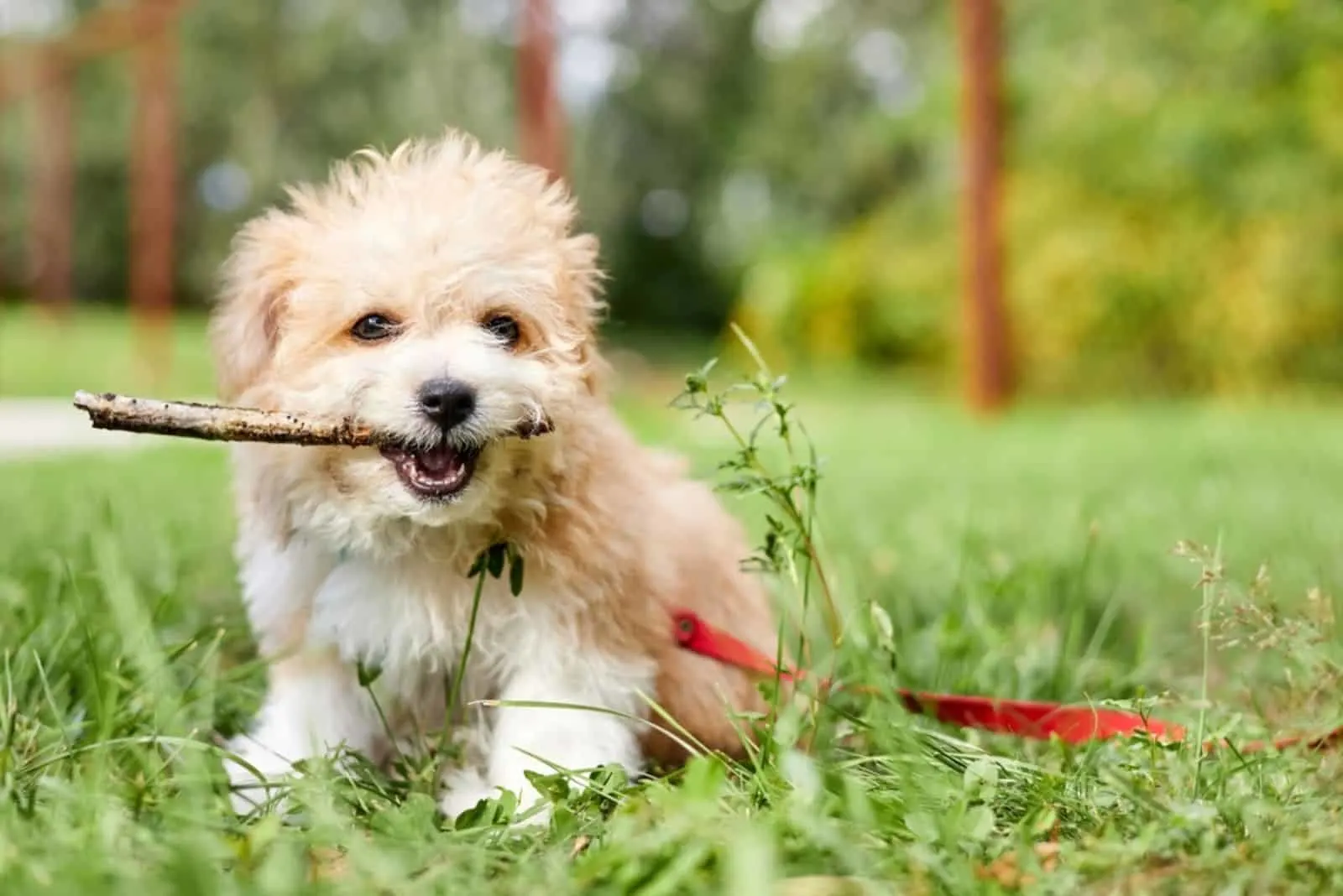 With the help of a special relationship with a veterinarian, Florida Pups Maltipoos enthusiastically raises healthy pups and guarantees that the puppies they offer are of the highest caliber and from good parents. More details on the available Maltipoo pups, the health guarantee, available financing options, and other topics are accessible on the website.
Depending on its color and size, the cost of a Maltipoo puppy can vary between $2,500 to over $3,000. This breeder produces a variety of pups in addition to Maltipoos. It's essential to get in touch with them and inquire about their breeding procedures.
They are not the ones who do crazy marketing on social media, they are more of a breeder who is a 'come and see for yourself' type. Before buying a pup, you are obliged to make an appointment to go for a tour and see where the pups were born and brought up, and choose the one that you click with the most.
Most important info:
Location address: 1668 Tropicaire Blvd, North Port, Florida 34286
Phone number: 941-417-0782
Website: Puppies FL Maltipoos
Contact Email: [email protected]
7. Poos 4 U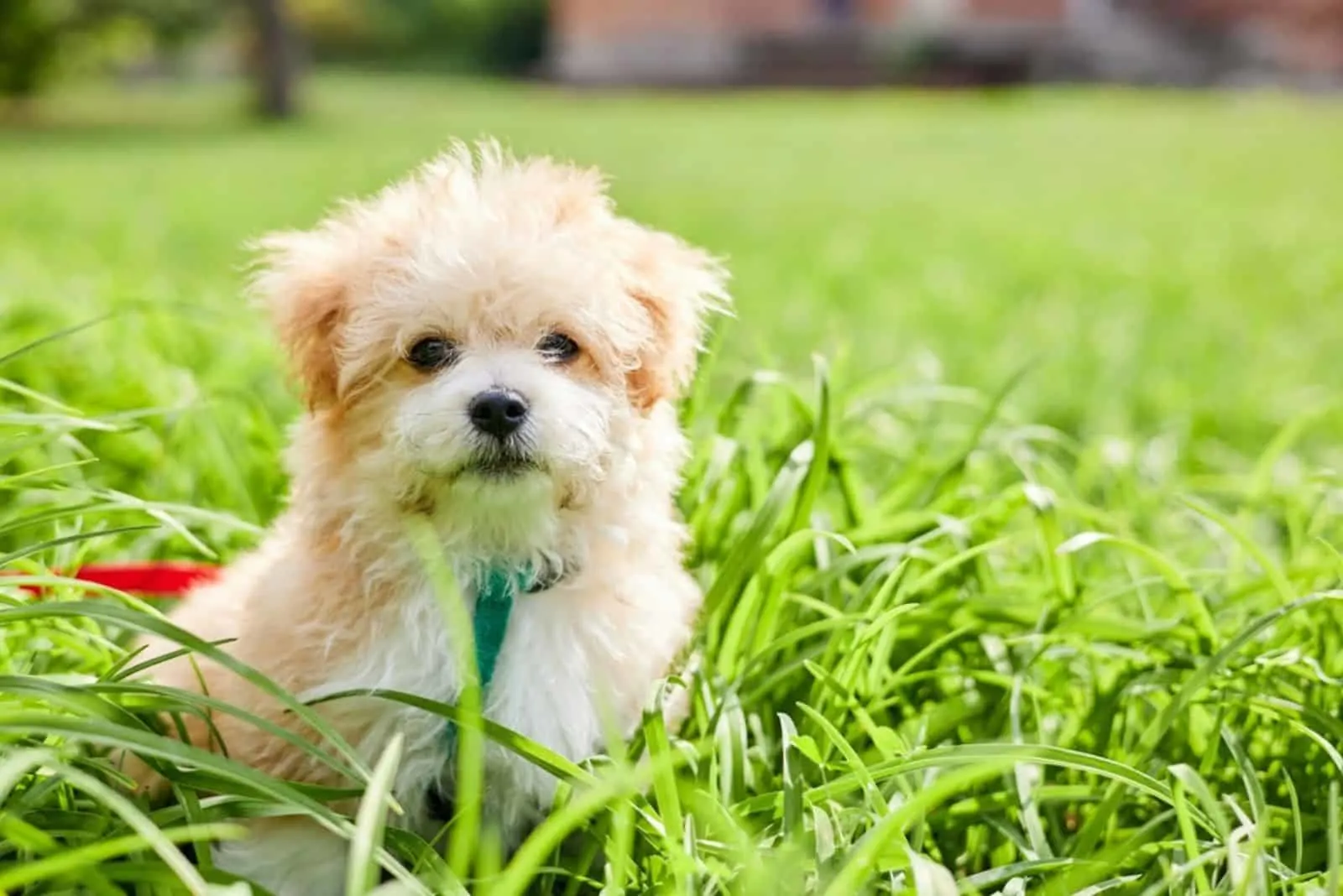 Breeders of Maltipoos can be found in Panama City, Florida at Poos 4 U. They also breed other dog breeds such as the teacup Maltese, Shih Tzu, and Shihpoos in addition to Maltipoos. They provide all services necessary to guarantee that every Poos 4 U dog leads a comfortable life.
Maltipoos can receive full grooming services from Poos 4 U. They are also a grooming salon for Maltipoos, and their puppies will come to you fully groomed. This service includes cutting the nails, blow drying, conditioning, and detangling (you won't have to order dog brushes from Amazon as soon as the puppy arrives).
Nail paint, coat polish, and ear flushing are further grooming options. Additionally, they guarantee the teeth have continually been cleaned to prevent plaque. For the Maltipoos, Poos 4 U offers health assurances. Prior to birth, they insert microchips.
Most important info:
Location address: Old Callaway, 32404 Florida, United States
Phone number: 850-874-2445
Contact Email: [email protected]
Website: Poos4U
Socials: Facebook
Frequently Asked Questions (FAQ)
To answer some of the most frequent questions about Maltipoos that we have got, I have decided to make a paragraph solely dedicated to them.
Off we go!
1. How Much Is A Purebred Maltipoo?
The best that I can inform you is how much you shouldn't pay for a Maltipoo puppy from a dog breeder.
Paying anything under $1000 can be suspicious. That makes it highly likely that the breeder from whom you bought that pup is a backyard breeder. The backyards and puppy mills are something that you just have to avoid.
Therefore, paying anywhere from $1200 to $4000 is what I personally consider to be the right price for this dog breed. Paying a small sum of money can sadly result in dealing with many health issues with your new puppy. Not just that, but keep in mind that the backyard breeder will continue torturing the parent dogs and producing ill pups, which is something that not many people could stand, morally.
Therefore, you should definitely not be stingy when it comes to spending money on this dog breed – a quality puppy is worth some money.
Knowing that its mum had a natural pregnancy and a natural birth, that she was fed with high quality dog food, and that she was loved and taken care of through her pregnancy, sure has an impact on both the future dog owner and the new puppy.
2. Do Maltipoos Bark A Lot?
First off, a Maltipoo, as you know, is a cross between a Maltese and a Toy Poodle. These breeds typically bark, although they aren't noted for their excessive or loud barking. Additionally, despite being a tiny breed, Maltipoos do bark.
In essence, the Maltipoo doesn't really bark frequently or viciously. However, if it is somewhat keen on barking, it is a normal characteristic and no extra care is required. The barking may begin anytime your Maltipoo senses loneliness because they love your attention.
However, the age of your new puppy also plays a role in this. The adult Maltipoos won't bark as much as Maltipoo pups. These Maltipoo dogs are safe in the knowledge that their owners will always adore them. When you disrupt their routine, dogs could occasionally begin barking excessively.
Young Maltipoo dogs or pups, on the other hand, require a lot of love and care in order to gain your confidence. This means that these puppies need your continual care every hour or even every minute. Dogs frequently bark when they are worried or nervous about something, which is one of the main causes.
Maltipoo dog owners should determine whether there is an element of fear if their pets are always barking. This fear may even come from sounds including cars, sirens, fireworks, children, strangers, or anything else.
Additionally, if you acquired a Maltipoo, there's a probability that your dog is uneasy around you right now. Your dog may get fearful and start barking a lot if there have been previous incidents of animal mistreatment.
3. What Is The Average Life Expectancy Of A Maltipoo?
The fact that larger animals often live much longer than smaller sized ones in the animal kingdom is something that may be understood without necessarily having a working grasp of evolutionary theory.
A cat lives longer than a goldfish, whereas an elephant stays alive longer than a mouse. The fact holds true even for small creatures, like birds, where larger birds often live longer than smaller ones.
However, the life expectancy of bigger dogs is lower. Smaller breeds typically have a lifetime of 12 to 15 years, compared to the five- to eight-year lifespan of giant dogs like the Saint Bernard.
The lifespan of a Maltipoo can be between 10 and 15 years due to its modest size and lack of serious health problems. The nutrition, exercise regimen, and general health of the dog are just a few of the variables that affect how long it takes.
4. What Is A Maltipoo's Temperament Like?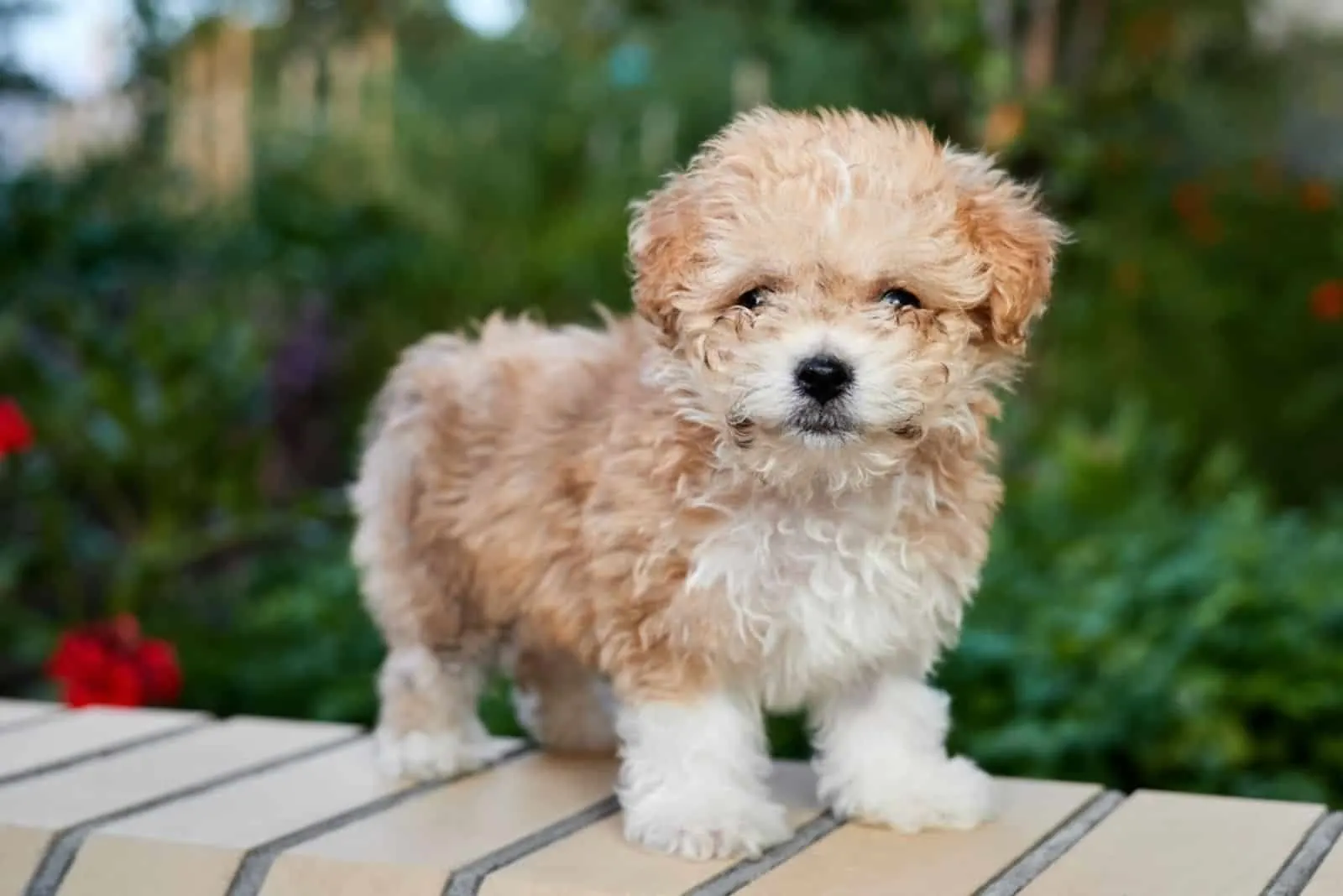 Temperament can vary since it is influenced by both environment and inherited traits. The temperament of a Maltipoo is influenced by a number of factors, such as hits parents' temperaments – particularly the mother, which is more likely to have an impact on the behavior of a puppy – the quantity of socialization it receives, and the specific genes it inherited.
Maltese and Poodles should not typically be bashful because they both have a tendency to be gregarious and extroverted. A well-socialized, well-bred Maltipoo should be soft-spoken, kind, and affectionate. If a puppy's parents forbid you from petting them, avoid you, snarl at you, or when the puppy itself does any of these things, politely decline the offer.
Maltipoos typically take pleasure in playing with balls as well as interactive dog toys, both inside and outside, as well as going for walks. A Maltipoo may be rapidly taught new tasks and will love bragging about them if you use positive reinforcement training methods, including encouraging it with praises, play, and goodies.
The moment your puppy arrives home, you should begin teaching them. Though still young, just eight weeks old, it's intelligent and will learn whatever you can teach them. Waiting until it's six months old to start training will result in a more difficult to control dog. If at all feasible, enroll it in puppy kindergarten between ten and twelve weeks old so that it can socialize often.
However, be mindful that many puppy training programs require certain vaccinations (such as kennel cough) to be current, and many veterinarians advise limiting exposure to other dogs and crowded areas until puppy vaccinations (including rabies, distemper, and parvovirus vaccines) have been finished.
5. What Size Is A Maltipoo?
The cute Maltipoo is a cross between a Poodle and a Maltese. How large can Maltipoo dogs grow then? These adorable Doodles have a weight range of 5 to 25 pounds, and their height from the withers – a dog's tallest point between the shoulder blades – ranges from 6 to 14 inches. It's a quite broad estimate, as we are aware.
The entire size of a Maltipoo may be predicted using the parents' sizes, generation, mix, and gender, just like with any other breed of dog. But because the Maltese dog is still a toy breed, Maltipoos are typically a mix between Toy or Miniature Poodles. As a result, Standard (big) Maltipoos do not exist.
Final Word
Although Maltipoos are among the greatest dog breeds anyone can own, the procedure can be challenging. In order to choose the best breeder, you must be wise, watchful, and alert. In order to prevent being duped, it's usually a smart option to arm yourselves with the most knowledge you can and do your study on how the process works.
It's a great idea to gather the details of all the potential breeders from which to get your Maltipoo. Before finalizing the agreement with one of these breeders, you must do a lot of research yourself, just to feel as if that dog breeder is the right one for you.
I hope that this list of 7 best Maltipoo breeders in Florida will help you choose the best breeder for yourself!
You May Also Want To Check…
• 4 things you MUST know about Maltipoos
• Top Maltipoo and Teacup Maltipoo breeders in the USA