Do you know where you can find the best Havapoo breeders in America? We will introduce you to a few of them who breed Havapoos and other small breeds.
There won't be any puppy mills or backyard breeders.
Now, do you know what a Havapoo is?
A Havapoo is the cutest mix between a Havanese and a Poodle. This means that your dog will be super adorable, super playful, and the most loving Teddy bear breed.
Let's meet our beautiful dog, and check out some of the best Havapoo breeders.
Havapoo Puppies For Sale In USA
Even though the Havapoo is not a purebred, it is no less cute than his purebred parents. He has many qualities such as a hypoallergenic coat, intelligence, a bright spirit, and a warm personality.
If you wish to learn something more on how he will turn out, you can look at the Havanese breed standard, and the Poodle breed standard.
You won't find this adorable ball of fur on the AKCs lists of dog breeds, but that still doesn't mean that this pooch is not the perfect dog breed for you.
1. River View Puppies (Iowa)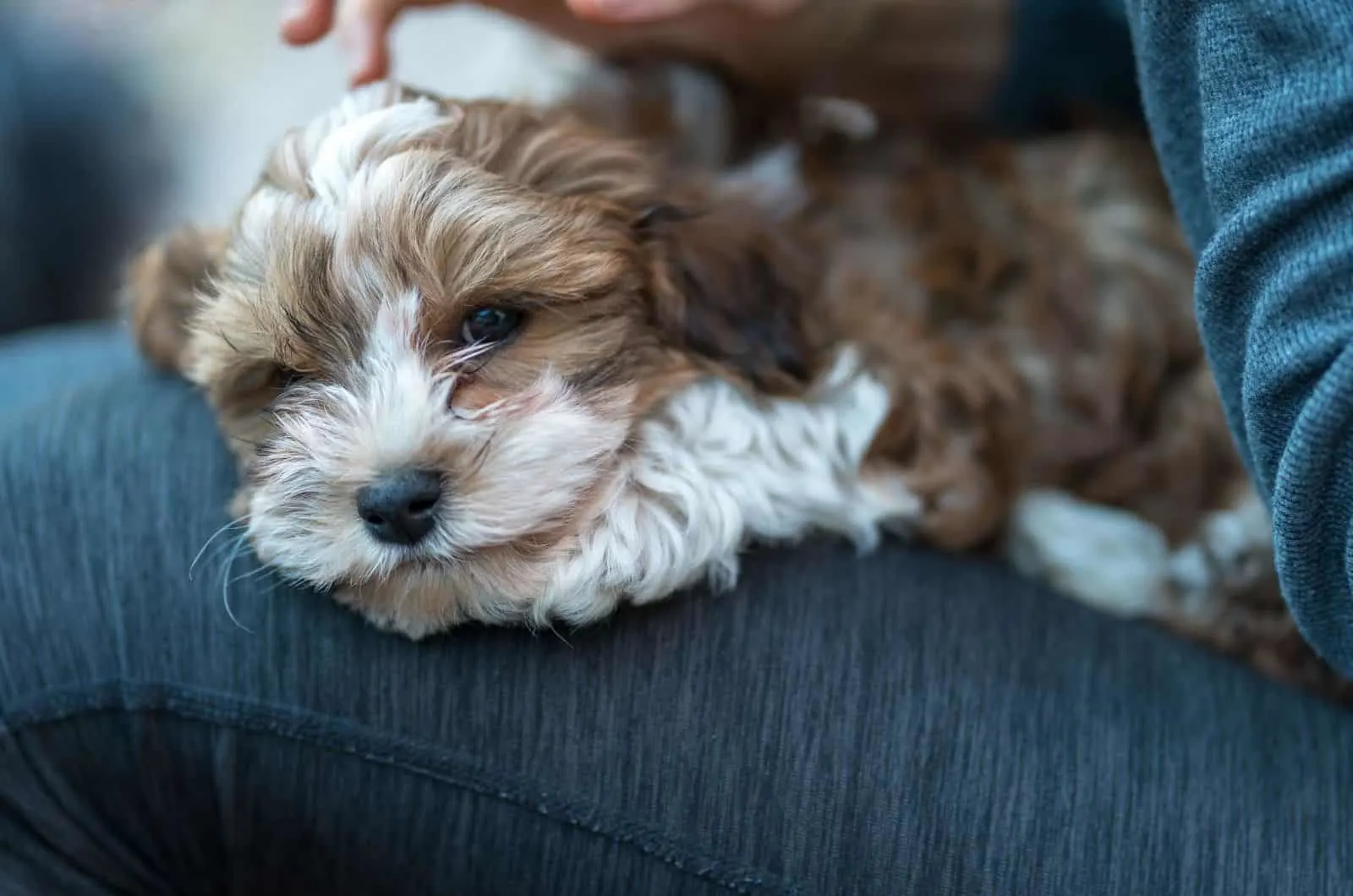 Welcome, welcome… we are heading to meet our first Havapoo breeder who dedicated their life to raising a joy for other people and for themselves.
They like to keep it small, so they can be fully dedicated to each puppy.
With more than a decade of breeding experience with Havapoos, it is their third generation that does this dog breeding job with love and care.
The Havapoo breed has won over their hearts, and now these designer dogs are the center of their world. I mean, it is one of the cutest Havanese mixes out there, or, should I say, one of the cutest Poodle mixes.
So, now that you have decided you want to go on this doodle adventure, and you wish to buy one of these puppies, there is a procedure you need to follow.
But, don't worry – it is no more complicated than with any of the rest of the breeders.
Before you do anything, it is best to inform yourself thoroughly about the breed and about the conditions.
If you want to go for it, then first, send them an email, and after you receive feedback, it is time for your deposit, and to choose a dog from the current litter.
River View Puppies Breeder Details
Breeder: Nathan
Location: Burlington, Iowa, USA
Email: [email protected]
Website: River View Puppies
Instagram: River View Puppies
2. Sunny Day Puppies (Ohio)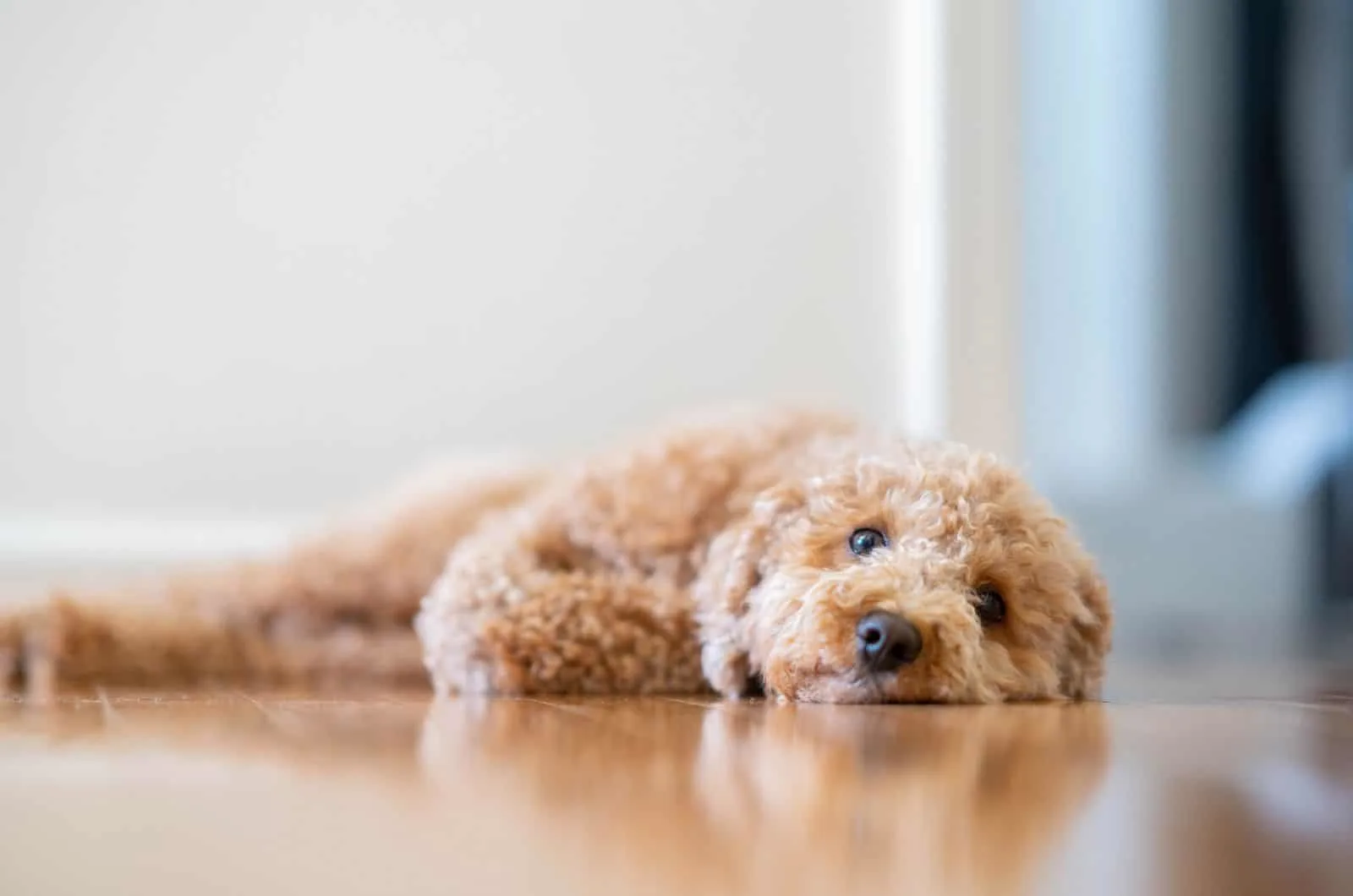 Oh… another Havapoo breeder, but who can blame them. I guess everybody will want to become one after an encounter with these fluffy and sweet havadoodles.
Did you know that you can also call them 'Havanoodle' and 'Poovanese'? I can't even decide which name I like better.
These breeders claim that the most accurate adjective for these hypoallergenic mixed-breeds is 'delightful'.
If you decide to visit their website, you will discover that Havapoos are a mix of Havanese and either Mini Poodle, Toy Poodle or Moyen Poodle.
If you want a new puppy that will be happy and intelligent and funny, go for a Havapoo!
Besides these, you will also find Yorkiepoo, Havashire, Havapookie, and Havaapso puppies there.
If you have a big wish for a certain puppy, then better put a deposit on it in order to reserve it. It is best to contact the owner via email. After that, you will be put on their waiting list.
If you can't come and pick up your puppy, then there is a possibility of shipping him to you by airplane. But, the best option is to come in person.
As with many reputable breeders, the puppies here get all their vaccinations on time, as well as dewormings and genetic testings to prevent health issues.
Sunny Day Puppies Breeder Details
Breeder: Mary Lisa Carter
Location: Patriot, Ohio, USA
Email: [email protected]
Website: Sunny Day Puppies
Facebook: Sunny Day Puppies
Instagram: Sunny Day Puppies
YouTube: Sunny Day Puppies
3. Pride's Puppies (Michigan)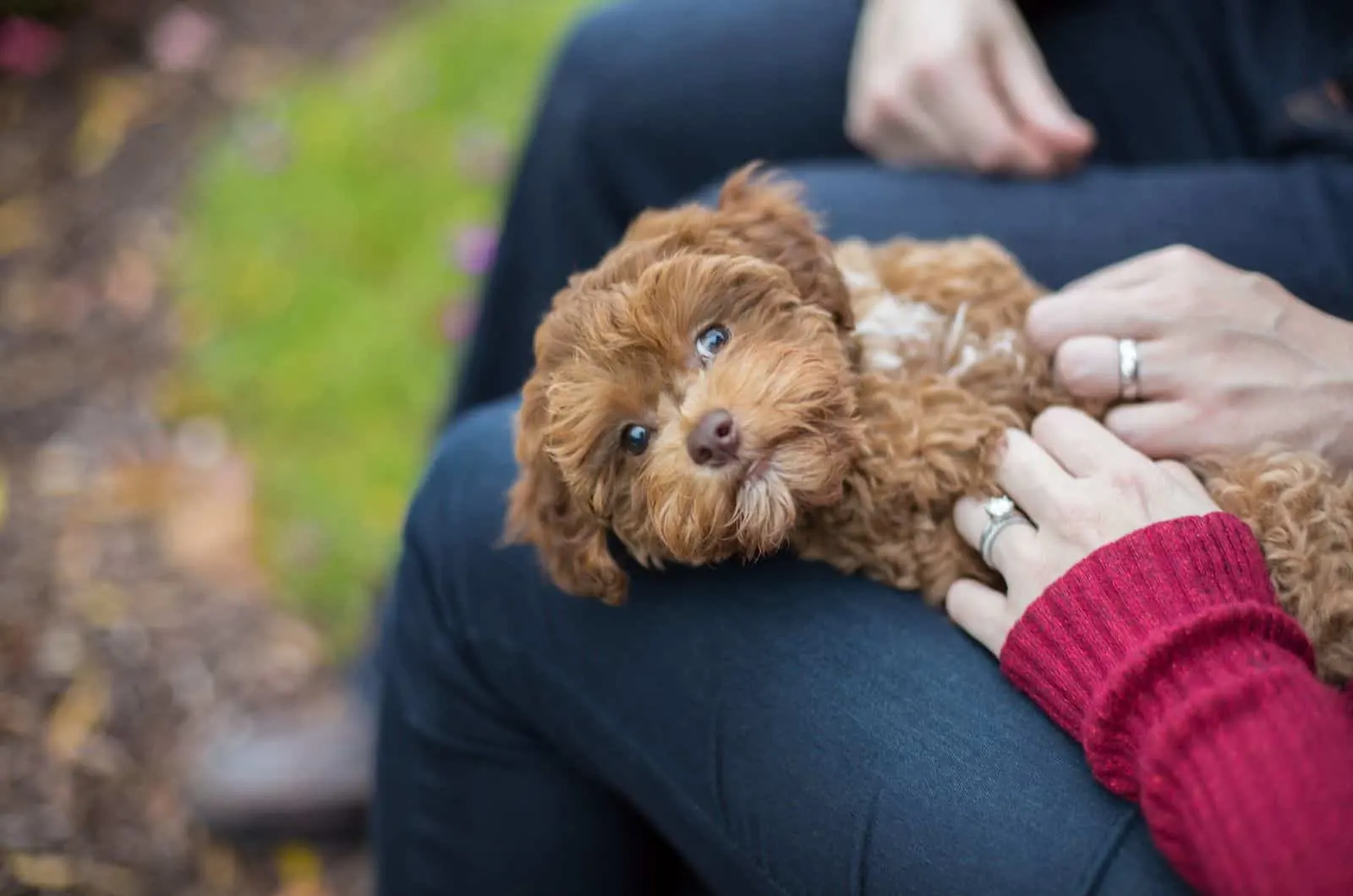 We can say that at Pride's Puppies, they are proud to offer the best Havapoo puppies as well as Maltipoos, Havanese, Shih Poos, Shih Tzus, and Toy Poodles. They are definitely very fond of small dog breeds.
I mean, a Havapoo can't grow big, just like a Havanese (you can check out the Havanese growth chart if you want to be sure).
They are also very proud to be members of the PETA and the Humane Society International since 2018.
They are also very welcoming people. They will greet you upon meeting, and then they will inform you about all of the details of the breed. They will make sure you learn everything about your pooch.
That is the easiest way to find a true match between you and a puppy, and that is what makes them one of the best Havapoo breeders.
With proper socialization, all of these puppies will adjust easily to their new family. These pooches' energy levels and trainability are optimal for families with small children, for elderly people, for singles, and for anyone who has a thing for these breeds.
Pride's Puppies Breeder Details
Breeder: Becky Pride
Location: Cedar Springs, Michigan, USA
Phone: +16163405594
Email: [email protected]
Website: Pride's Puppies
Facebook: Prides Puppies
4. Windy Acres Puppies (Illinois)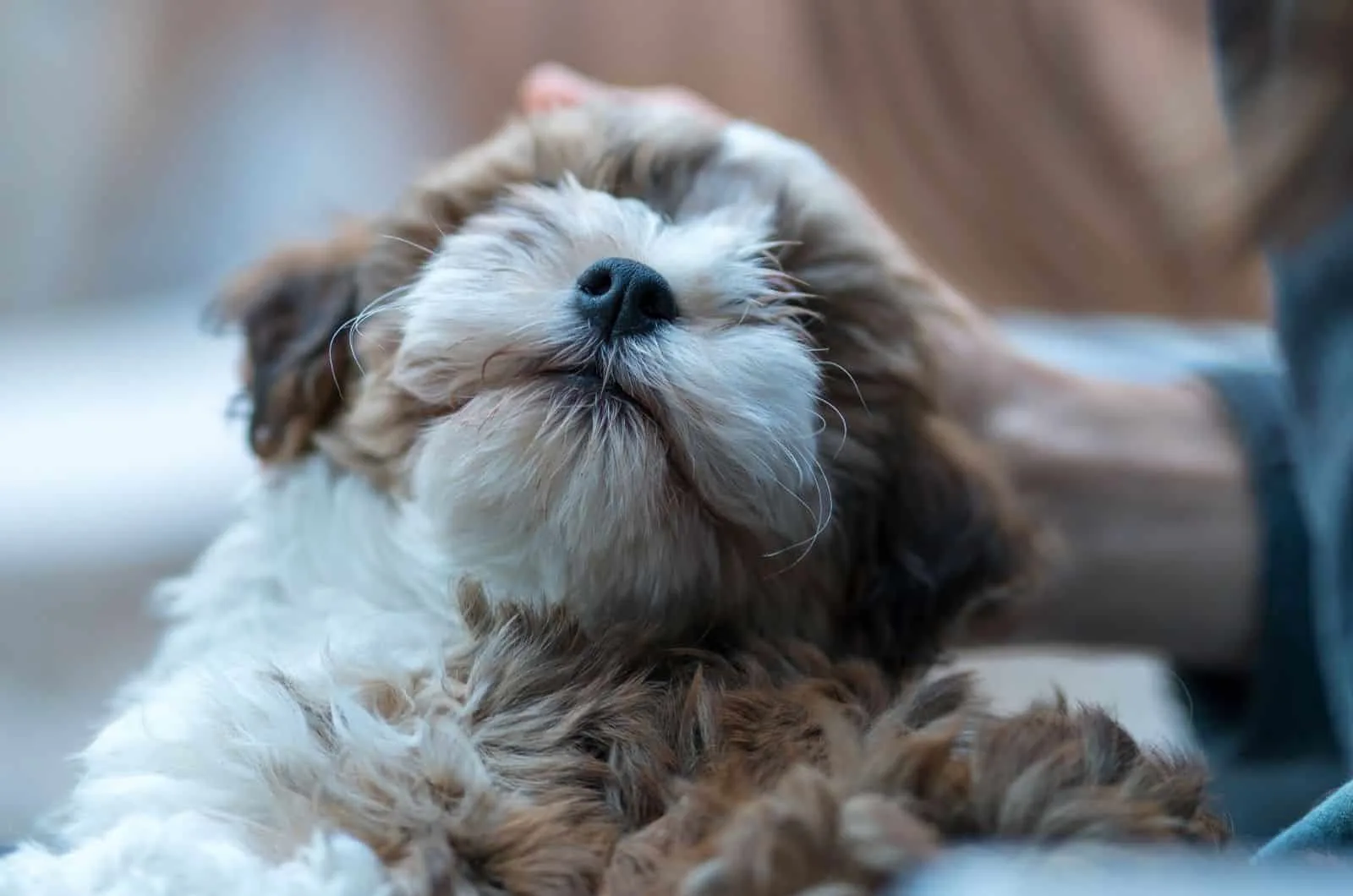 These are one of the Havapoo breeders that give their all into raising quality dogs. If you visit them, you will be assisted in the most hospitable way, and you will be able to pick out the perfect dog.
They are experts in raising designer breeds. This means that their collective knowledge is expressed, along with the perfect puppy that will be your best cuddle partner.
There is a heartwarming story behind this kennel. One of the reasons why they raise small dogs is because their daughter has Down Syndrome. Havanese puppies can be great therapy dogs as well as their Havapoo variation.
So, their mission (besides quality breeding) is creating a safe and warm place for people and children with disabilities, as well as for people with PTSD.
Making contact with this lovely Teddy-bear dog breed is something that really makes a difference in therapy.
They put a strong emphasis on quality dog food, but you can also find some inspiration in the best Havanese dog food or Poodle dog food.
Windy Acres Puppies Breeder Details
Location: Atwood, Illinois, USA
Phone: +12177229615
Email: [email protected]
Website: Windy Acres Puppies
Facebook: Windy Acres Puppies
Instagram: Windy Acres Puppies
Telegram: Windy Acres Puppies
5. Petite Joie Puppies (Michigan)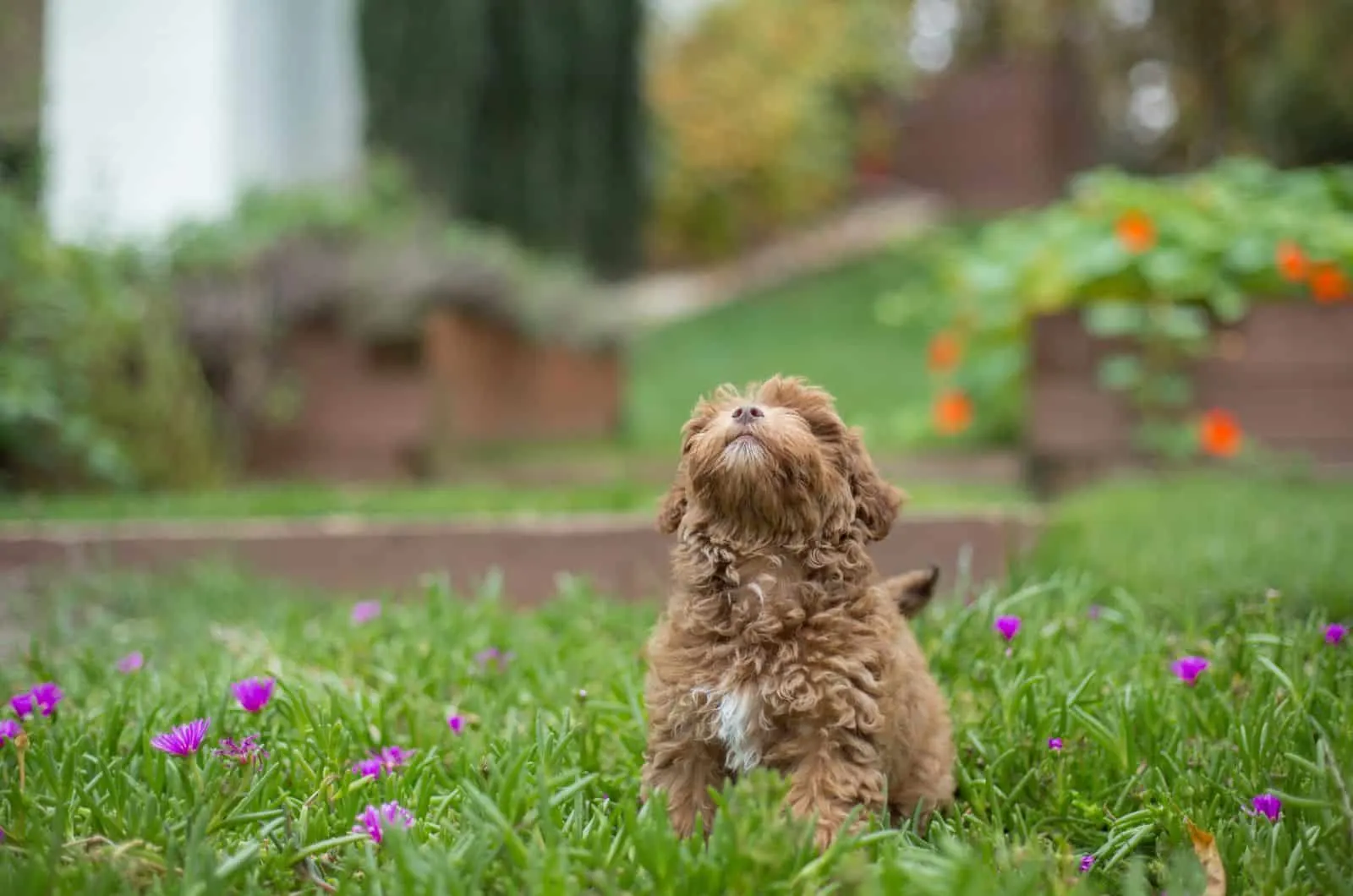 These Havapoo breeders raise little joies, but these little joys will actually bring you a big joy. At Petite Joie's, you can find Coton de Tulears, Poodles, Havanese, Poochons, Bichons, HavaChons, HavaTons, and HavaPoos.
Havanese as well as Havapoos are known as some of the healthiest dog breeds. Besides that, all of their puppies go through thorough vet examinations before the puppy is adopted.
This way, the risk for typical health issues like patellar luxation and hip dysplasia is at its lowest point. The new owner will also have a one-year health guarantee that the dog will stay healthy and without problems.
From the very beginning, these dogs receive Early Neurological Stimulation. They also receive socialization and submissiveness training from the third week of life, and continued training three times a week.
These puppies cost about $2,000, which includes a $400 deposit. And, you can pick up your pup when he reaches 10 pounds.
Petite Joie Puppies Breeder Details
Breeder: Kelly
Location: Howard City, Michigan, USA
Phone: +16167809820
Email: [email protected]
Website: Petite Joie Puppies
6. Infinity Pups (Pennsylvania)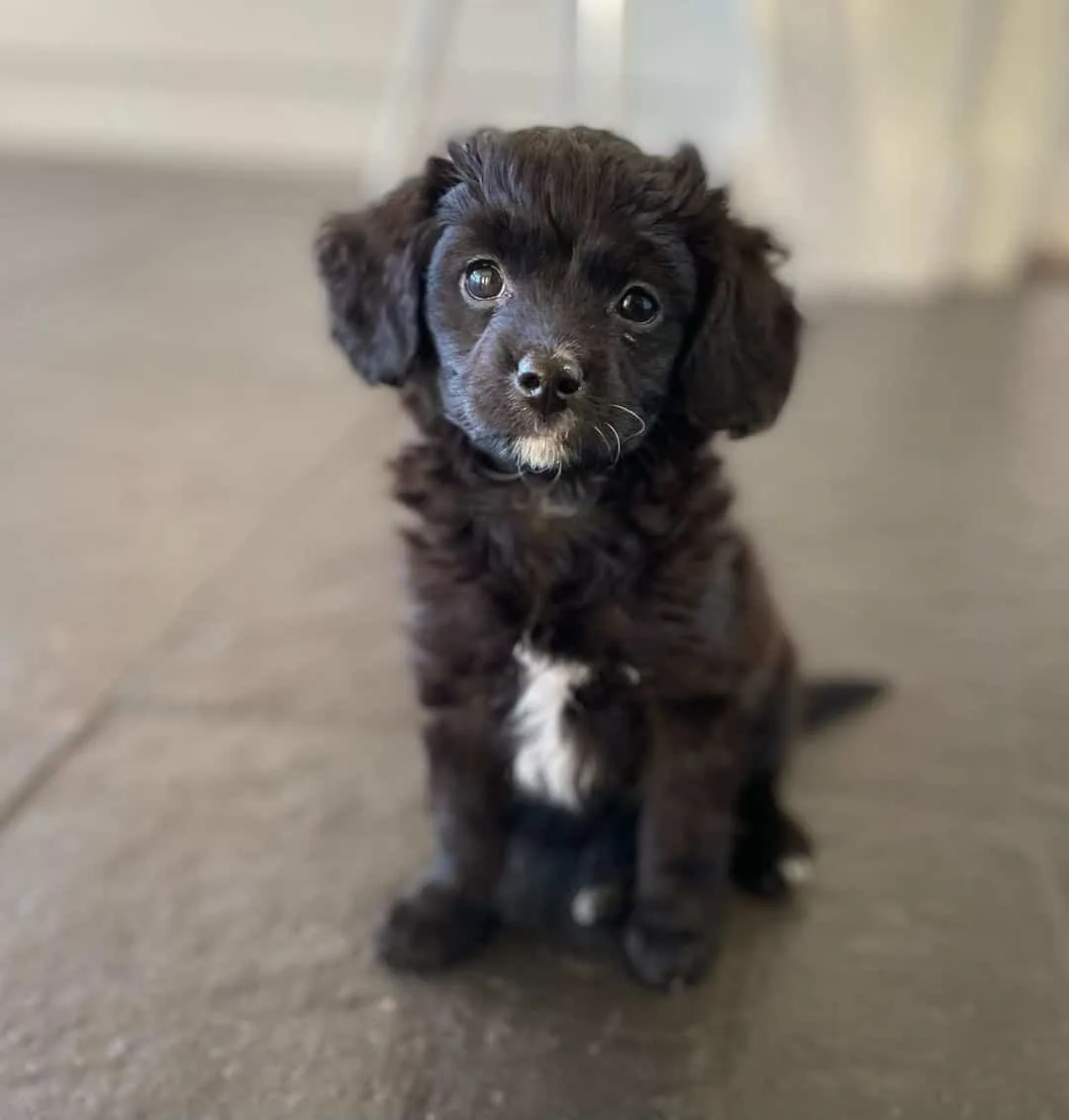 Photo from: @camilla2410
Do you know the passion of these Havapoo breeders? Their goal is to raise infinitely happy, healthy, and adorable puppies.
They like to emphasize that they are a family business. They raise their dogs, and they also match breeders with their buyers. They help you find your perfect puppy, and they help the puppy find its perfect forever home.
How do they manage to keep such quality on high levels?
Well, they keep the high standards for their fellow breeders.
There is another option they offer. If you are no longer able to keep your dog, they will gladly accept it back. They will not ask any questions, nor will they ask for any money from you.
What you need to do is fill out the form that is on their webpage, which helps them to match you with the perfect puppy.
They don't specify how much their dogs cost, but maybe the cost of a Havanese will help you get an idea of their price.
Infinity Pups Breeder Details
Location: Gap, Pennsylvania, USA
Email: [email protected]
Website: Infinity Pups
Facebook: Infinity Pups
Instagram: Infinity Pups
7. The Left Paw (New York)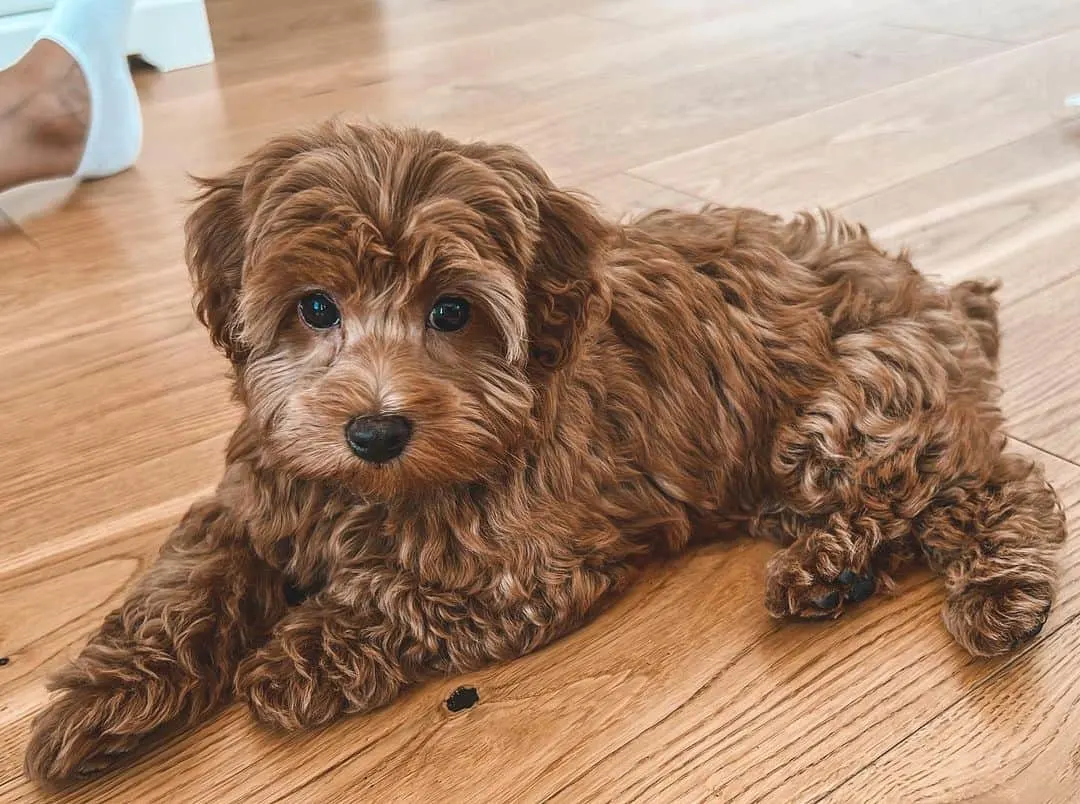 Photo from: @chloe_havapoo
These Havapoo breeders are situated in picturesque Long Island, and they are all about raising furry happiness on four feet.
To maintain the breeding quality, they cooperate with Dr. Mehlrose, who is a veterinarian that checks on these puppies every week.
This means that there is no possibility for the puppies to skip scheduled vaccinations and dewormings.
If a puppy has any sort of illness, he can't be sold.
They praise themselves as being the best Havapoo breeders. They have a saying that their team is "just as passionate about dogs as you are, and as friendly as the puppy you are going to buy"!
They are willing to give support and advice whenever you need it.
The lifespan of these dogs is quite respectable because they are very serious about what they do.
Also, if you need advice on which toy, food, harness, or other accessories to get, they will be more than happy to help you.
I guess it is time to call these people and have a little chat with them about your future happiness.
The Left Paw Breeder Details
Location: New Hyde Park, New York, USA
Phone: +15163054220
Email: [email protected]
Website: The Left Paw
Facebook: The Left Paw
Instagram: The Left Paw
8. Susie's Havanese (Michigan)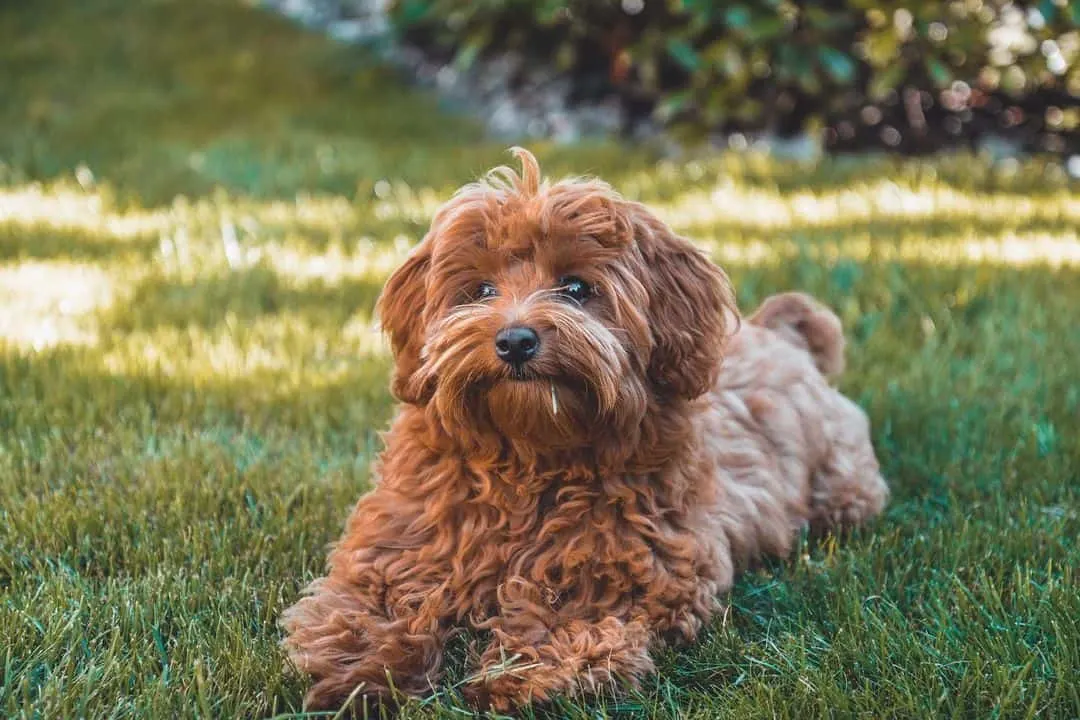 Photo from: @chloe_havapoo
Since 2004, Susie has been trying her best to raise high-quality Havapoos. She is one of those Havapoo breeders who will provide you with a well-socialized puppy.
Her dogs are happy living with the people in the house and even sharing the bed and table with them.
This is a good decision because these puppies are not very happy when they are left alone at home. They become sad and anxious.
Prepare a good brush because you want your Havapoo or Havanese puppy to look good. You can try out one of these Havanese haircuts on your Havapoo. I bet he will look equally as good.
All of her dogs are spayed/neutered, and they have all their health examinations done.
If you want one, then you need to send them an email to see if one is available, and also, for more information.
Susie's Havanese Breeder Details
Breeder: Sue Ellen Mertz
Location: Ave Posen, Michigan, USA
Phone: +19893510303
Email: [email protected]
Website: Susie's Havanese
Facebook: Susie's Havanese
9. Black Creek Doodles (Virginia)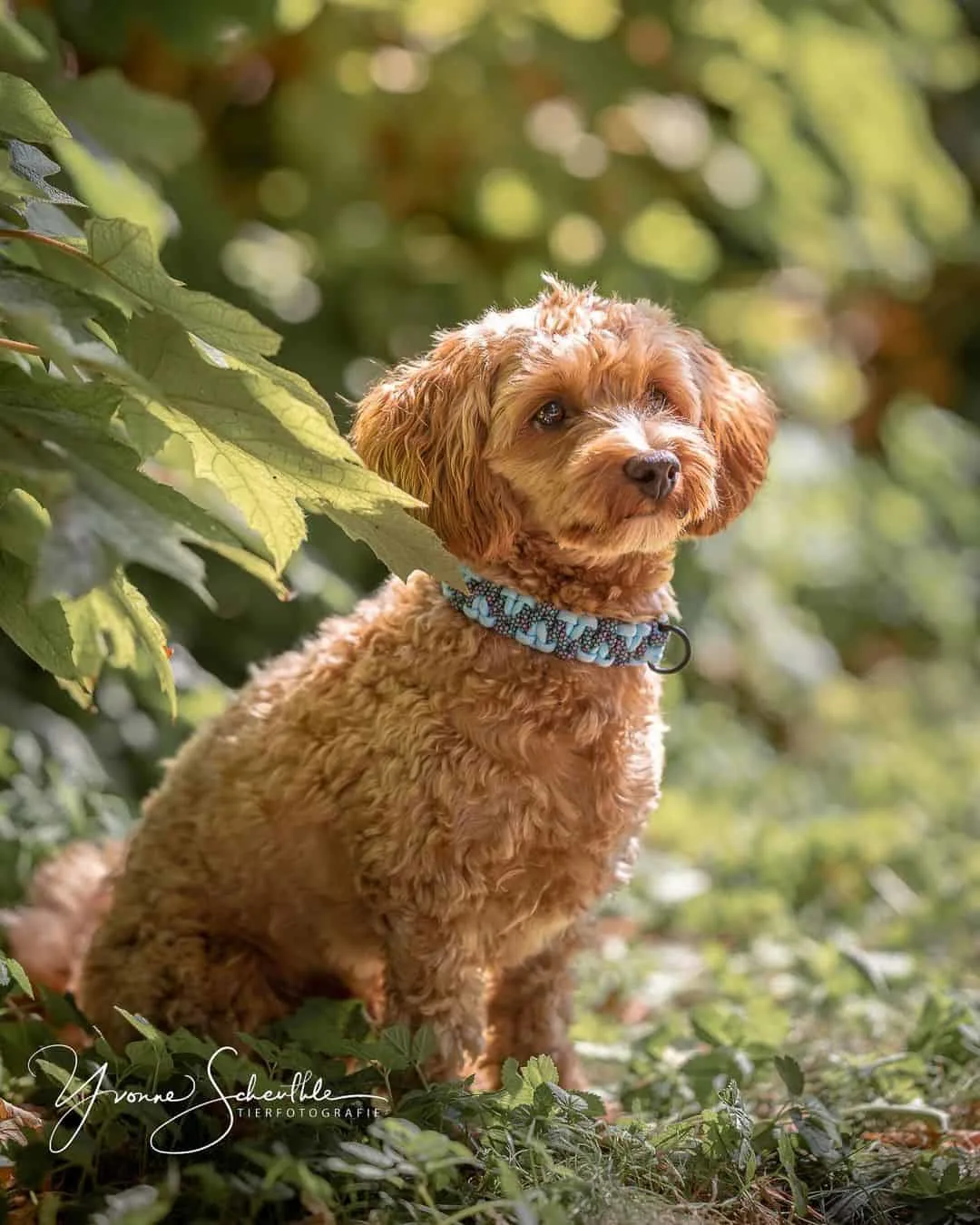 Photo from: @henry_havapoo
This is the place to find lovely Cockapoos, Havapoos, and Cavapoos. It is a family with three sons and many dogs. All of their dogs go through the socialization process by interacting with their boys.
These puppies have a sound temperament, amazing health, and great personalities.
They even offer a two-year health guarantee. I think that I don't even have to mention that their dogs are microchipped, vaccinated, and dewormed.
They have a personal approach to each customer, so potential buyers can resolve all their dilemmas in no time and get themselves a loving and affectionate dog.
You can pick up your puppy at eight weeks of age.
Havapoo puppies cost between $2,500 and $3,000. If you want a merle one, then it will be $3,000. Otherwise, your regular price is $2,500.
You must put down a deposit, which will be $300, but if you decide to buy the dog, then the deposit will be included in the final price.
Also, if there is no possibility for you to come and pick up the puppy personally, then they can ship it to you via a puppy nanny, and that will cost you about $500.
You should keep up with their webpage because that is the place where they upload newbies. And, you can contact them to let them know that you are interested in one of their dogs.
They take great care of their customers, and they will give you personal attention.
Black Creek Doodles Breeder Details
Breeder: Jordan Mose
Location: Richmond, Virginia, USA
Phone: +18048144903
Email: [email protected]
Website: Black Creek Doodles
Facebook: Black Creek Doodles
10. Coastal Havapoo Cavapoo (North Carolina)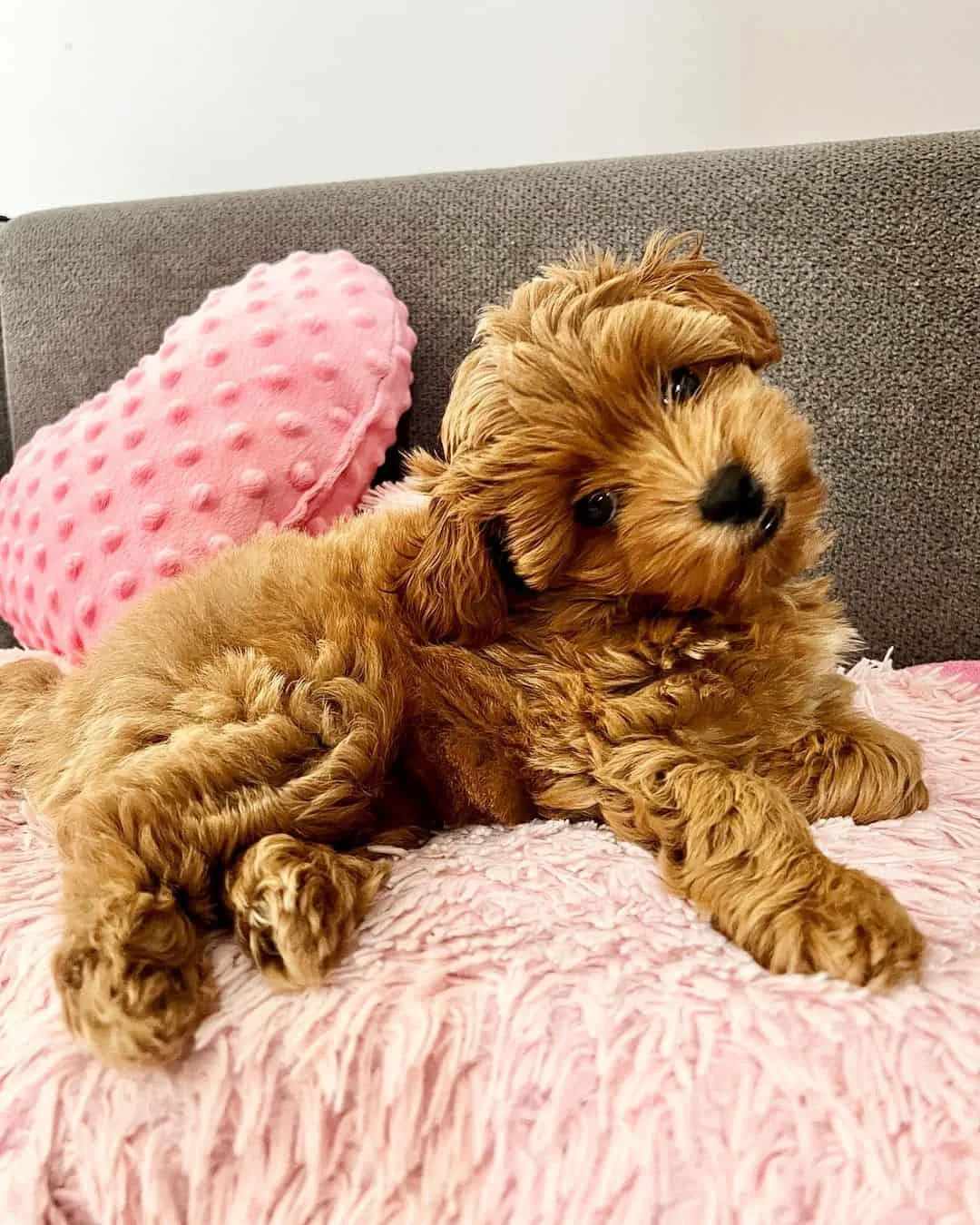 Photo from: @_havapoo_
Paulete is one of those Havapoo breeders who will guarantee your puppy, and that guarantee lasts for one year after picking it up. After that, it all depends on you.
She also offers lifetime support.
If you have any trouble with training, feeding, or caring for the pup, she will be there to offer advice and support.
With more than 25 years of experience, there is a great amount of knowledge that she can share with you.
Everything is transparent, and the parents of the dogs are registered with the American Kennel Club. They are also tested for genetic diseases, and all the parents have pedigrees of three generations.
Her dogs start Early Neurological Stimulation from the third day of life, which helps them to adjust better to the outside world.
There is a waiting list, and it works on a first come, first serve basis.
If you want to contact Paulete, it is better to do it via text message or email because she has some trouble with hearing, so it might be hard to communicate over the phone.
Coastal Havapoo Cavapoo Breeder Details
Breeder: Paulete Vance Hooper
Location: Holden Beach, North Carolina, USA
Phone: +19416614087
Email: [email protected]
Website: Coastal Havapoo Cavapoo
Facebook: Costal Havapoo Cavapoo
Instagram: Costal Havapoo Cavapoo
Conclusion On The Havapoo Breeders
When looking for a Havapoo breeder, there are a few things to take into account just as with any beeder.
Be careful who you trust, and do your research before making any big decision to get a dog.
Try to avoid puppy mills and backyard breeders that are only doing this for profit. Try to find reputable people who dedicate their time, resources, and effort to raising quality dog.
Usually, those kind of people are open, and they want to meet and talk with you.
Also, most of them are officially registered.
Read More:
Havanese Breeders In The UK: 6 Breeders You Can Trust!
All About The Chocolate Havanese – Are They Healthy? Color And Pattern Possibilities
11 Best Miniature Goldendoodle Breeders In The USA You Need To Check Out