It is time to talk about the 13 best dog breeders in Minnesota, and see what kind of lovely pooches they have. Whether you like small or big dogs, purebred or designer dogs — you can find them all on our list.
We know how exhausting the search for a responsible breeder can be. You do your best to find the right breeder, but there are so many misleading ads, reviews, and simply put — dead ends.
That's why we have this list of the 13 most responsible dog breeders in Minnesota for you to browse through their websites, call them, ask about the dogs, puppies, price — whatever comes to your mind.
After all, you want what you are paying for and looking for, and that is a healthy dog that comes from a loving family. We are strongly against puppy mills and soulless breeders who have only one goal, and that is to make a profit.
Being a breeder means being a dog lover first, and making sure the dogs are well taken care of and loved. That is something all of the breeders on our list have in common — they love their dogs, and treat them like family members.
Puppies For Sale In Minnesota
You thought about it for a long time, went through all the pros and cons, and finally decided that it is time to get a new puppy! We are happy for you, and support you; hence, this list of the best dog breeders in Minnesota!
The list is here to make the search easier. We chose the best breeders; however, there are more than 400 purebred dogs and much more designer dogs in the world.
So, if you can't find the breed you are looking for; for example, a Pug, a purebred Poodle, or anything else — there are two places you can check out: AKC Marketplace and Good Dog.
These websites are safe places for someone who doesn't know where to start. Of course, it doesn't hurt to be cautious. Always "ask around" and see if anyone had any experience with the breeder you came across.
That being said, let's take a look at our specially designed list of 13 dog breeders in Minnesota. They have been checked, and through them, you will see what it means to be a good dog breeder. Who knows… maybe you will fall in love with some of the breeds they have.
1. Northstar Frenchies 1980, Eden Prairie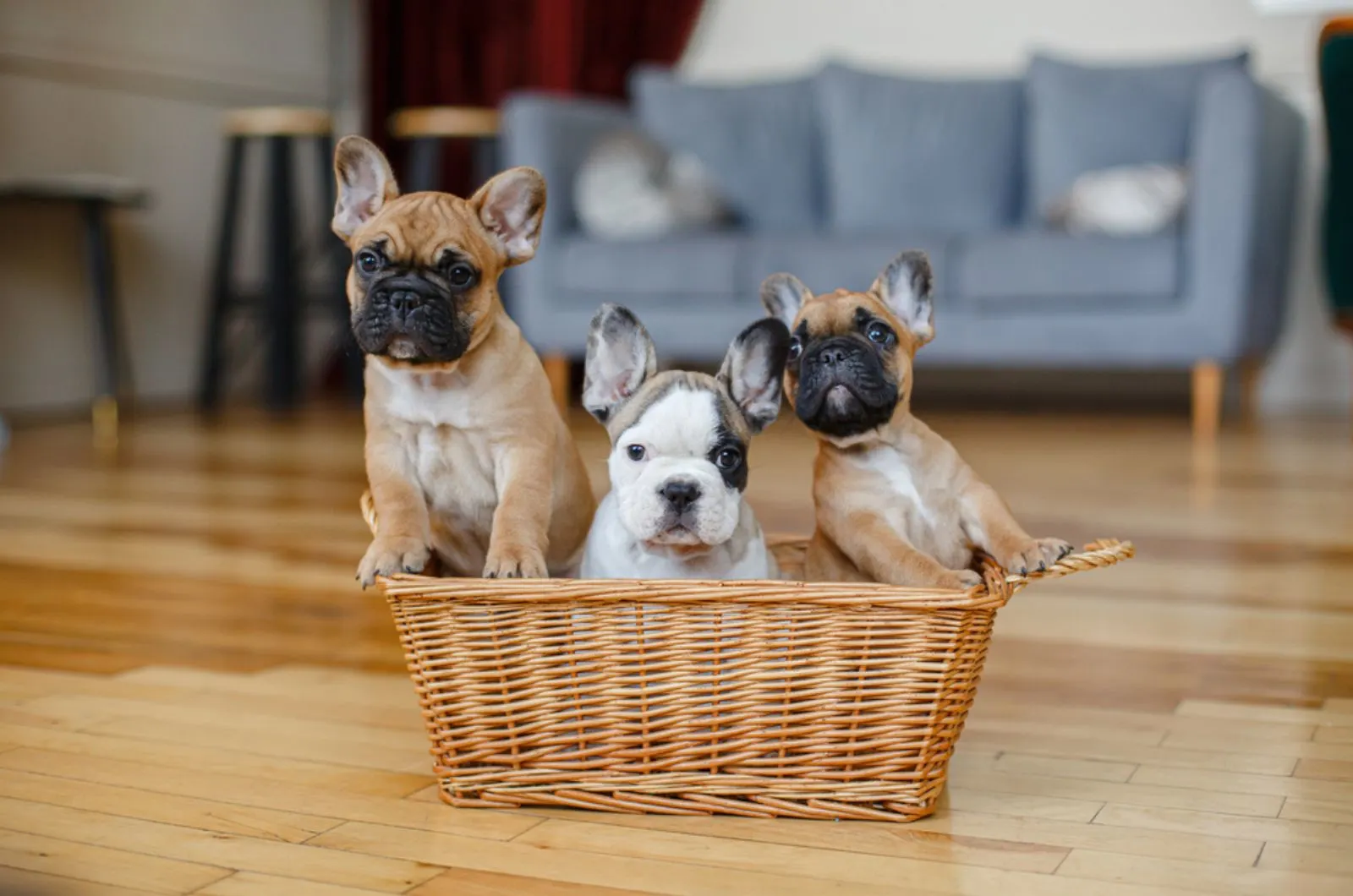 The first on our list is a family-owned kennel called Northstar Frenchies 1980, from Eden Prairie. The owner's name is Stan Jackson, and he has been in the breeding business since 1986.
They focus on breeding healthy French Bulldogs that conform to the AKC (American Kennel Club) standards. All of their dogs are, of course, AKC-registered.
Stan is making sure the puppies are loved from the day they come into this world. He keeps all of his dogs indoors, and treats them as family members.
If you want to get a Frenchie from Northstar and Stan, you have to know that they never cargo their puppies, but hire flight nanny services anywhere in the States, from neighboring Wisconsin to California and Florida.
Stan is a dog trainer, and he is certified in pet psychology. All of this further proves Northstar Frenchies are healthy, happy, and well-socialized pups.
Address: Eden Prairie, MN, USA
Phone: +16516001980
Website: Northstar Frenchies 1980
2. Israelson Schnauzer, Elk River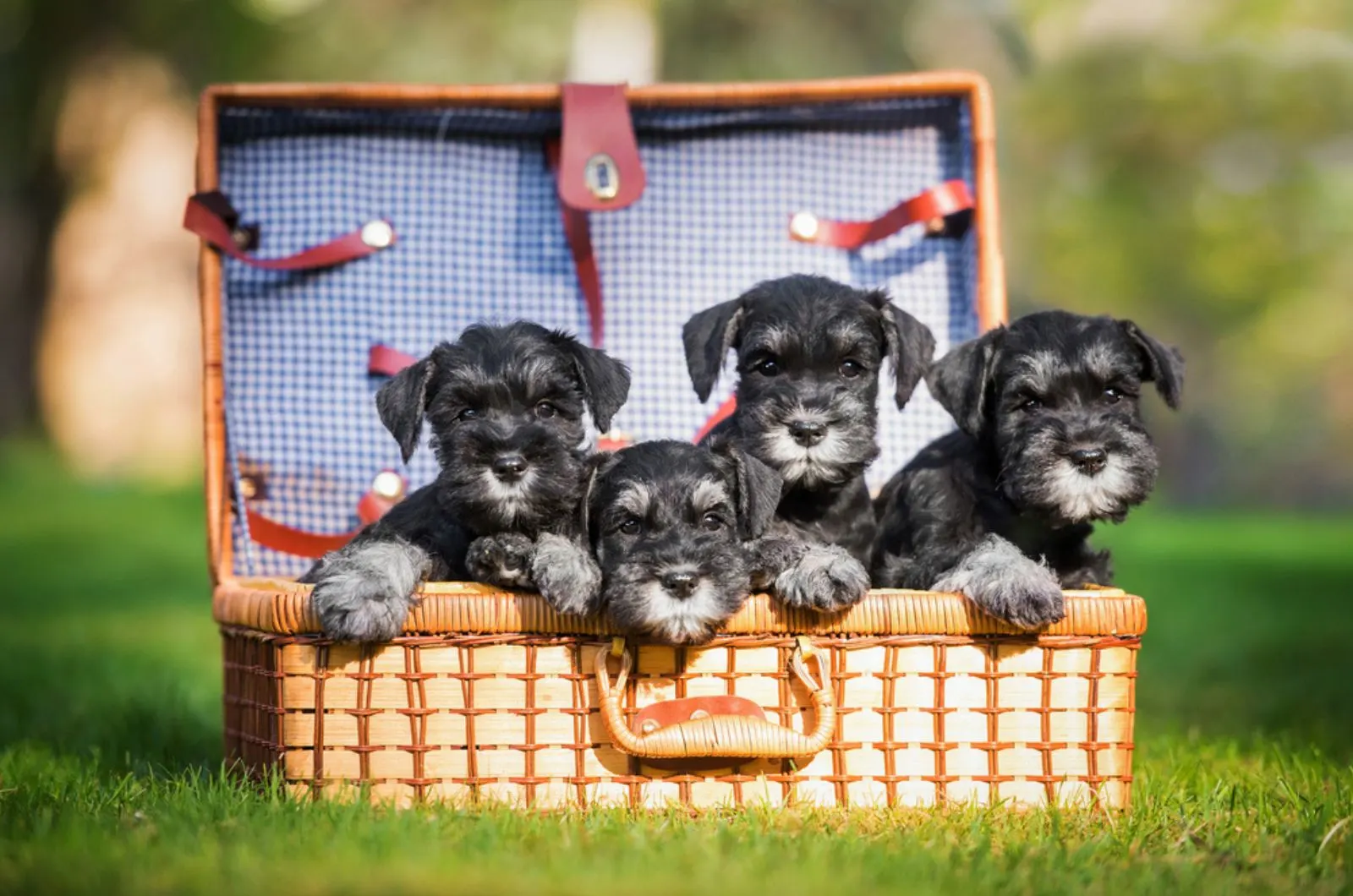 Next on our list of dog breeders in Minnesota is Amy Israelson, and her Miniature Schnauzers. She and her husband, Kevin, have been working with Schnauzers for more than 40 years.
Today, they continue to breed the most beautiful-looking Mini Schnauzers of excellent conformation, health, and temper.
Both Amy and Kevin are open to answering any questions you have regarding their breeding program, their dogs, and their puppies. Of course, all of their dogs have regular vaccinations, they have had de-wormings, and they are regularly vet-checked.
If you are looking for Miniature Schnauzers, look no further — Israelson Schnauzers are the place to go! They have dogs of various coat colors that fit everyone's taste.
They are also open to talking about this dog breed, and all the pros and cons of owning one. This is very important to them because they want to find a good home for their pups, not just sell them.
Address: Elk River, MN, USA
Phone: +17634287733
Website: Israelson Schnauzer
3. Whispering Pines, Milaca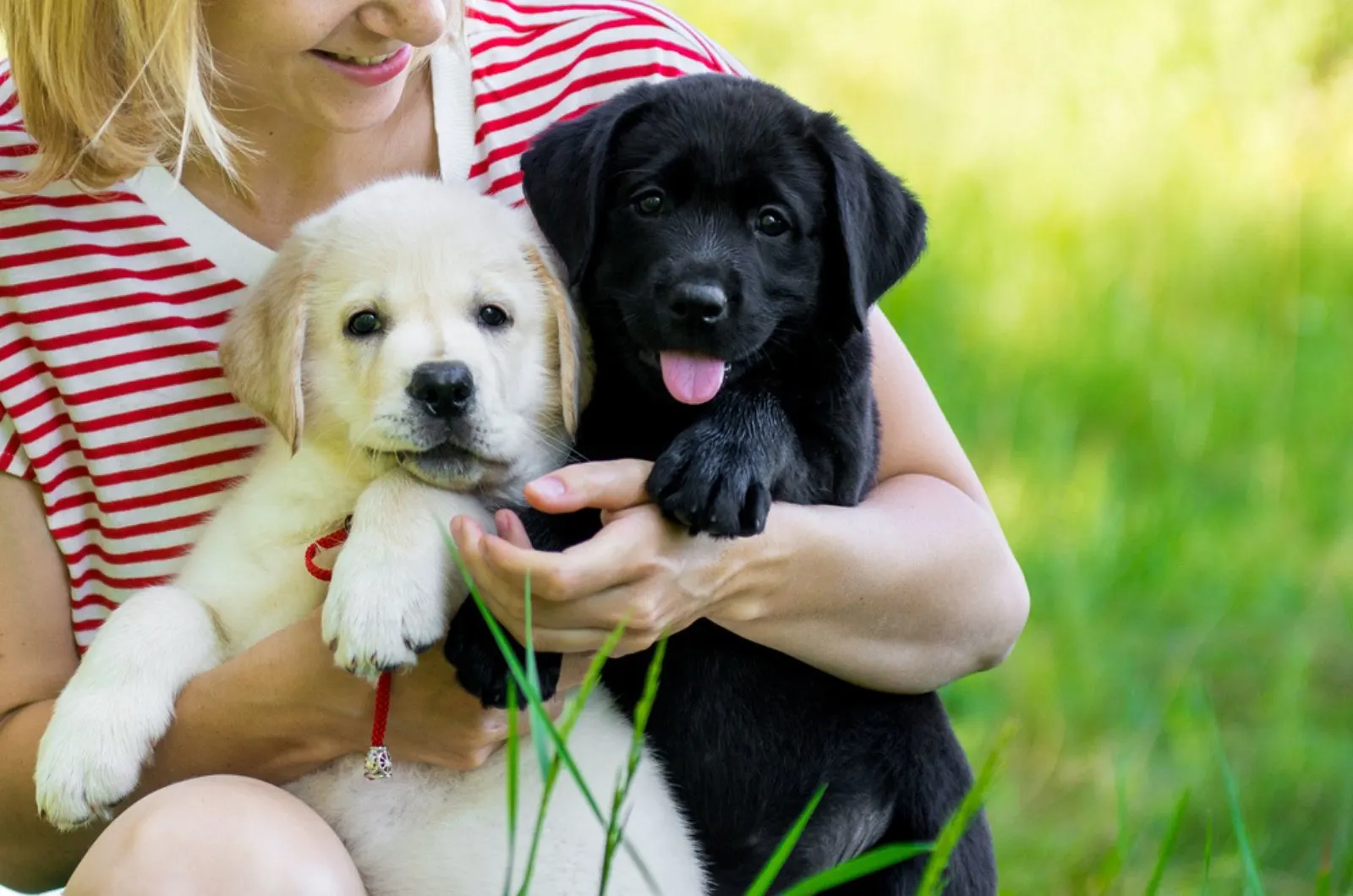 Now, on to the Labrador Retriever breed and the amazing Whispering Pines kennel from Milaca. The owner's name is Dan Moscho, and he and his wife, Mary Jo, have been in the dog breeding business for more than 35 years.
They have a 60-acre farm where the dogs enjoy all the fresh air and freedom to run around. This makes sure that the dogs grow into healthy, strong, and confident dogs that will fit any type of family.
The socialization process is a must, and both Dan and Mary Jo do it adamantly. They introduce their dogs to other animals and children, and they also make sure they do the same to all the upcoming litters.
They have black, yellow, chocolate, and fox red Labrador Retrievers. If you want to meet the owners and the dogs, you can come, but you have to make an appointment first. That is understandable, considering they want what is best for their dogs, and that means fewer strangers.
Fewer strangers and appointments are necessary to stop potential diseases from spreading to their puppies. If you want to meet them, you can call them or send them an email [email protected]
When you visit their website, you can find a video where they introduce themselves and what they do, and you can read the testimonials of happy new pet owners left on their page.
Address: Milaca, MN, USA
Phone: +13209836589
Website: Whispering Pines
4. Karalyns Minnesota Maltese, Champlin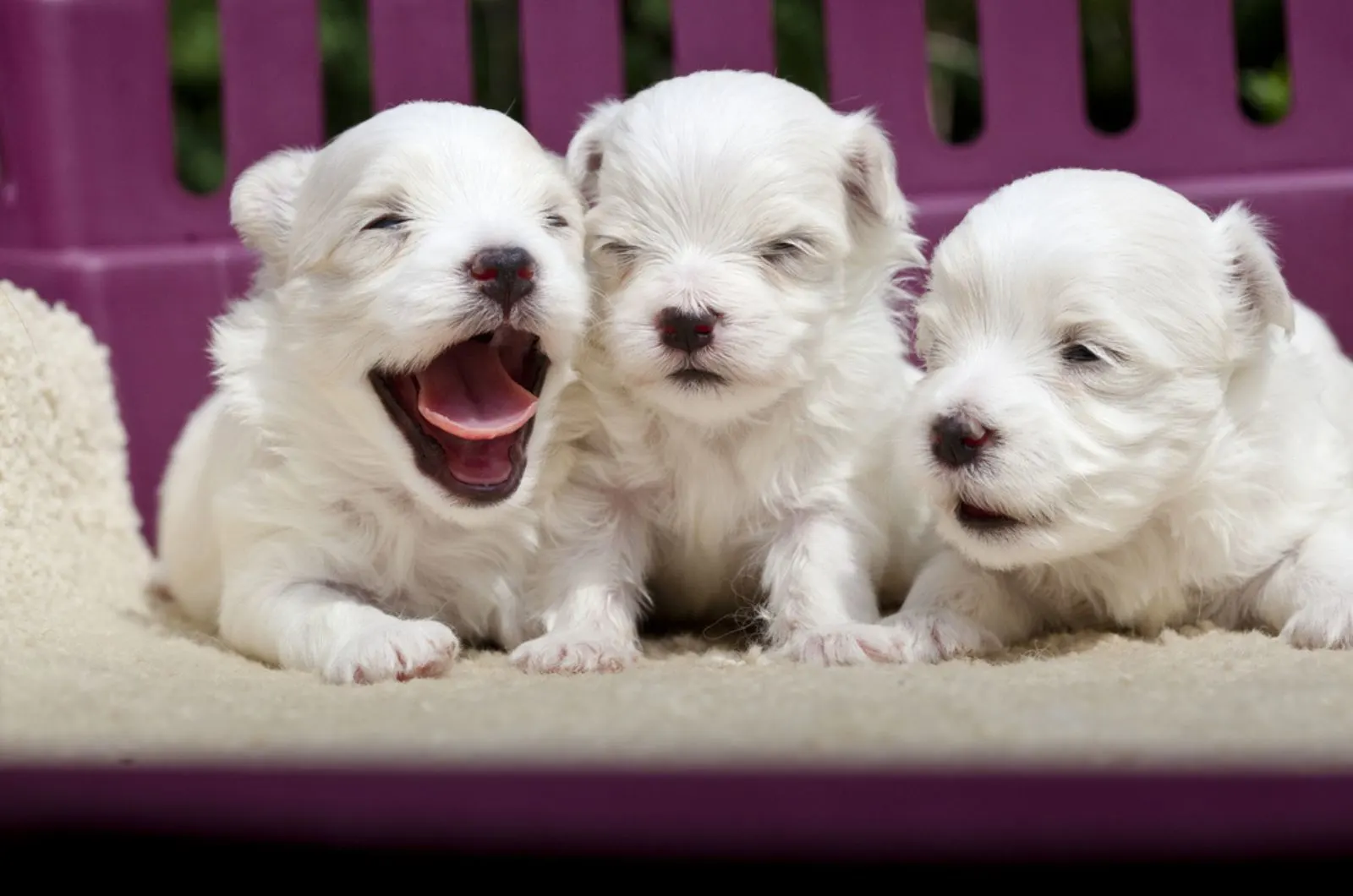 We move on to our next dog breeder in Minnesota, and the lovely Maltese dogs. Who wouldn't want one of the fluffiest small dog breeds in the world? Well, if you are looking for one, you can come and visit Karalyns Maltese!
This breeder has been in the business of breeding Maltese dogs for more than thirty years!
They also have a Russian Tsvetnaya Bolonka dog (or just Bolonka dog), and their mix — a designer breed dog. They are all adorable, healthy, and well-socialized dogs that will certainly make wonderful new furry family members.
If you get a puppy from Karalyns Maltese, you will receive a health guarantee and some goodies for you and your new pet. You can also ask for health records to see for yourself that their breeding dogs are in excellent health.
Address: Champlin, MN, USA
Phone: +17633604588
Website: Karalyns Minnesota Maltese
5. Terri Nelson, Saint Paul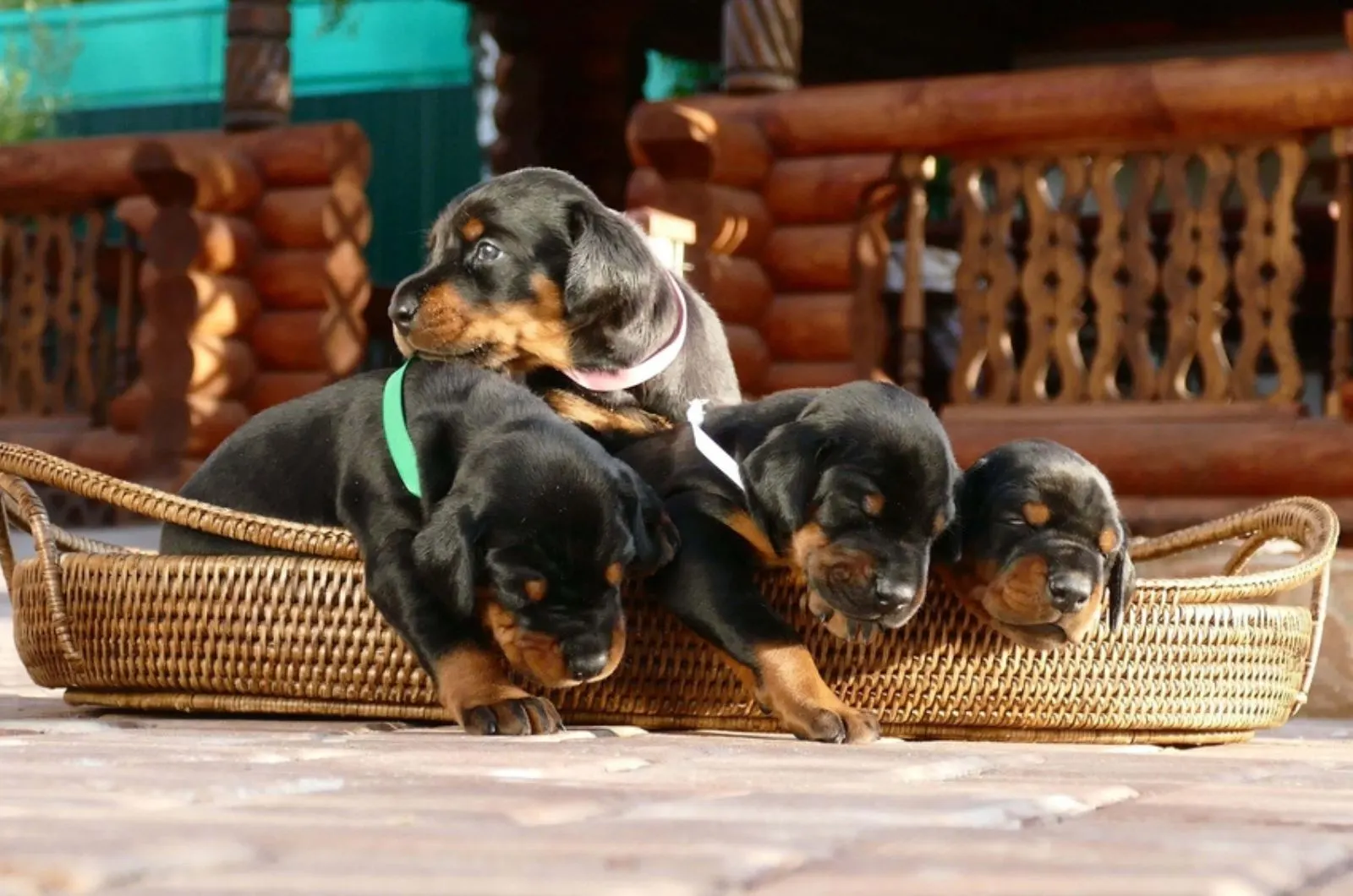 From small Maltese dogs, we move onto the Doberman Pinscher, and their breeder — Terri Nelson. However, if you are still hung up on small doggos, Terri has those, too. Well, one — the Cavalier King Charles Spaniel.
This breeder has been awarded AKC's breeder of MERIT, and they have participated in AKC events: conformation, performance, and obedience. These titles and certificates speak a lot about the investment and professionalism of this breeder.
All of Terri's dogs, both Dobermans and Cavaliers, are healthy and well-tempered dogs that will quickly adjust to their new home.
They don't have their own website, but they are AKC-licensed breeders and AKC members of the All-breed club, and as such, they have their spot on the AKC marketplace official website.
Address: Saint Paul, MN, USA
Phone: +16512168369
Website: Terri Nelson
6. Ballyhara, Cambridge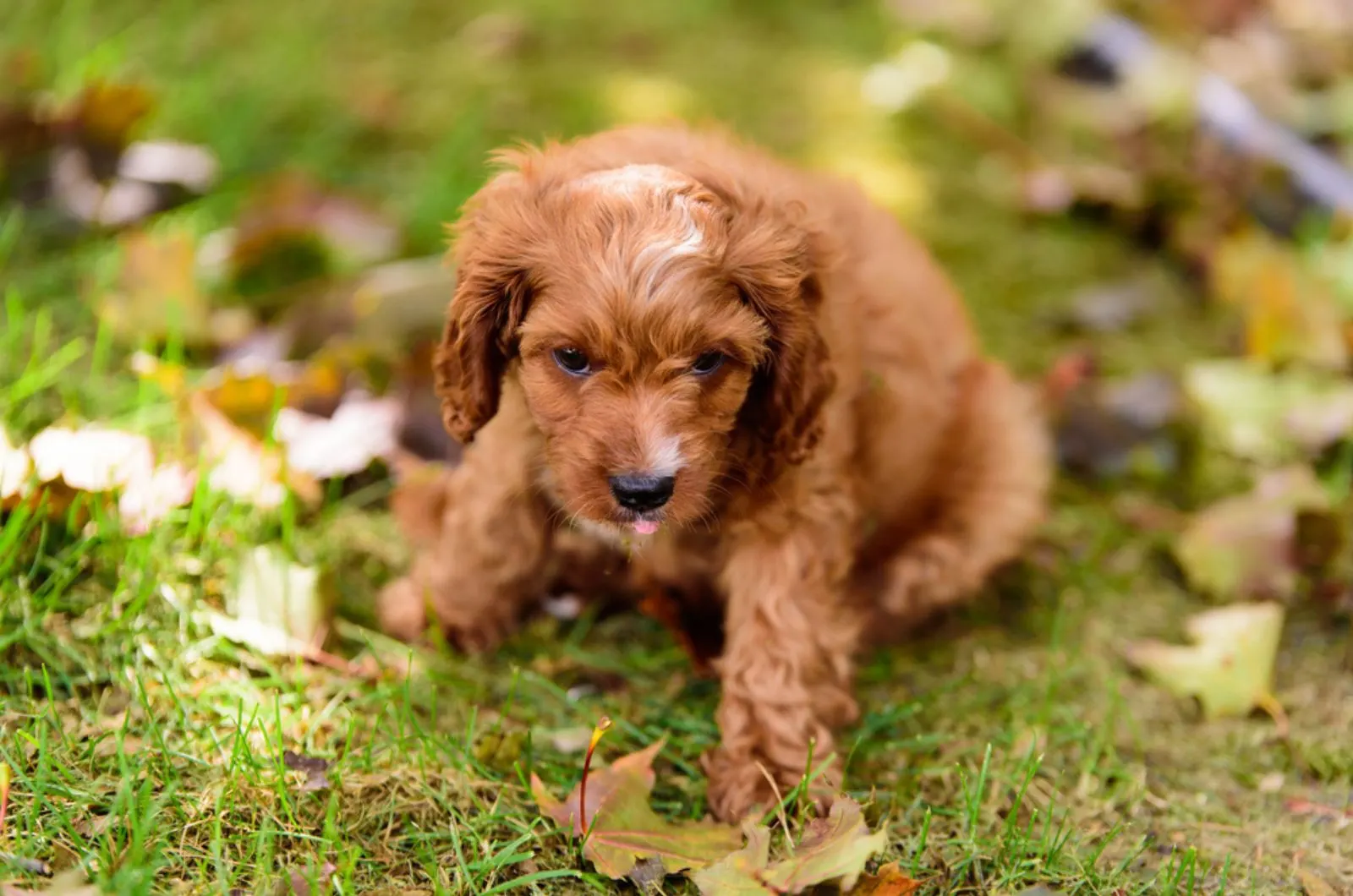 Next on the list is a dog breeder in Minnesota that has designer dogs — Cavachons and Cavapoos. The first dog is a cross between a Bichon Frise and a Cavalier King Charles Spaniel, and the second one is a cross between a Poodle and a CKCS.
The owner's name is Keely, and she and her husband, Bret, take great care of all of their animals. That's right – they have more than dogs. They also raise Friesian horses.
The dogs are raised with such care and love that they grow into adorable pooches with great personalities. Keely is open to answering any kind of questions, and she offers tips and tricks on feeding and obedience training.
Ballyhara dogs are health tested and cleared of health issues. Of course, they have regular vet checks, and vaccinations, and are regularly treated against external and internal parasites.
Address: Cambridge, MN, USA
Phone: +16123068732
Website: Ballyhara
7. Creekwood Bernese, Saint Joseph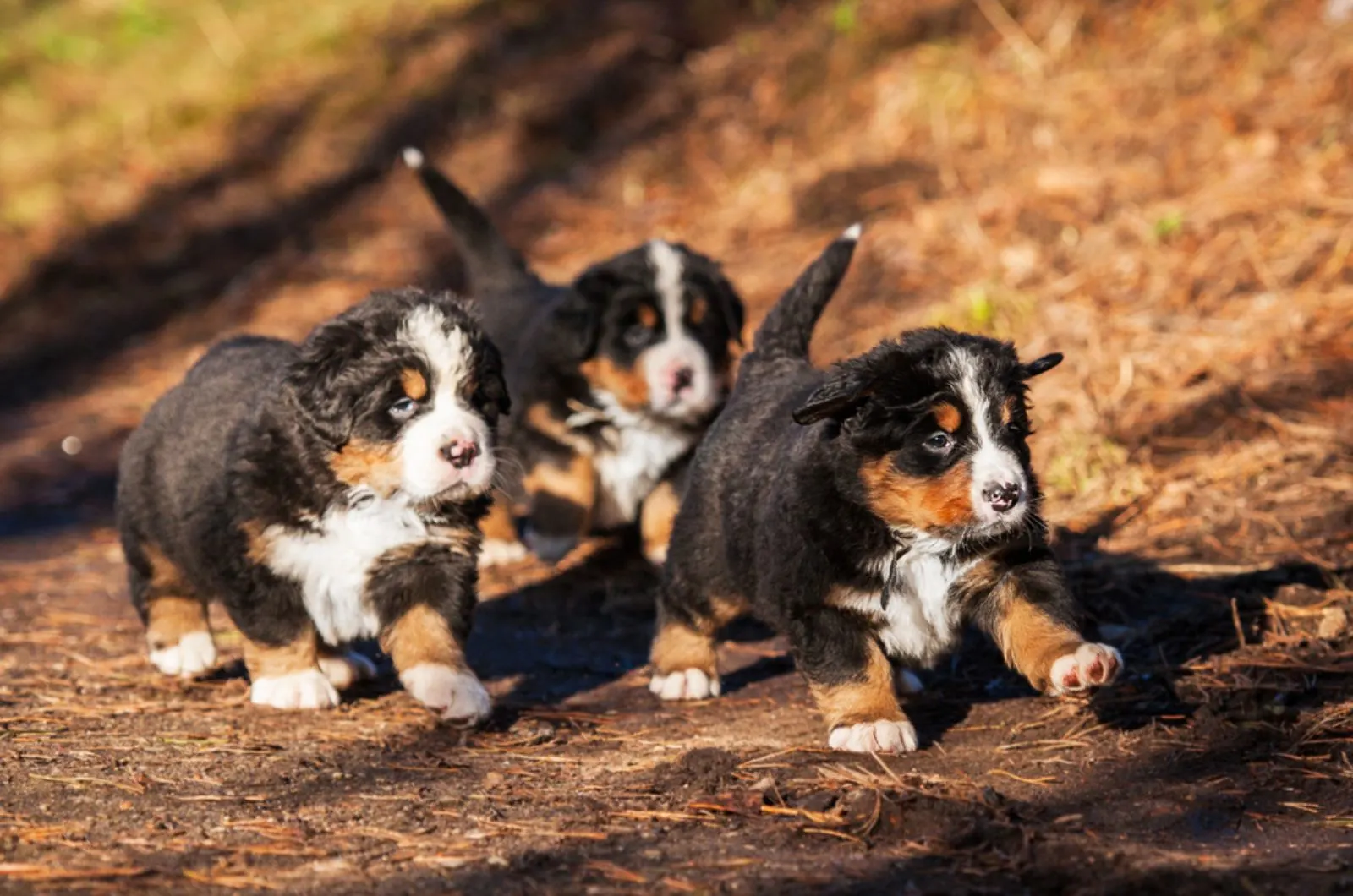 If you are looking for dog breeders in Minnesota who breed Bernese Mountain dogs, we recommend Creekwood Bernese. The owners' names are Sarah and Todd Theisen.
They are located in central Minnesota on a 90-acre farm where these beautiful dogs can explore nature and enjoy all of its benefits freely. They have creeks and fields, and it is all fenced so the dogs stay safe on the inside.
They do not sell puppies until they are nine weeks old. This ensures the pups are well-socialized and adjusted to all kinds of noises and smells from laughter and TV noise to bird songs and other natural sounds.
They have three dogs – one male, and two females, and they are all absolutely stunning! This dog breed is truly a beautiful one. If you want to see more photos, you can visit their Instagram page as well.
Address: Saint Joseph, MN, USA
Email: [email protected]
Website: Creekwood Bernese
8. StoneRidge Doodles, Anoka County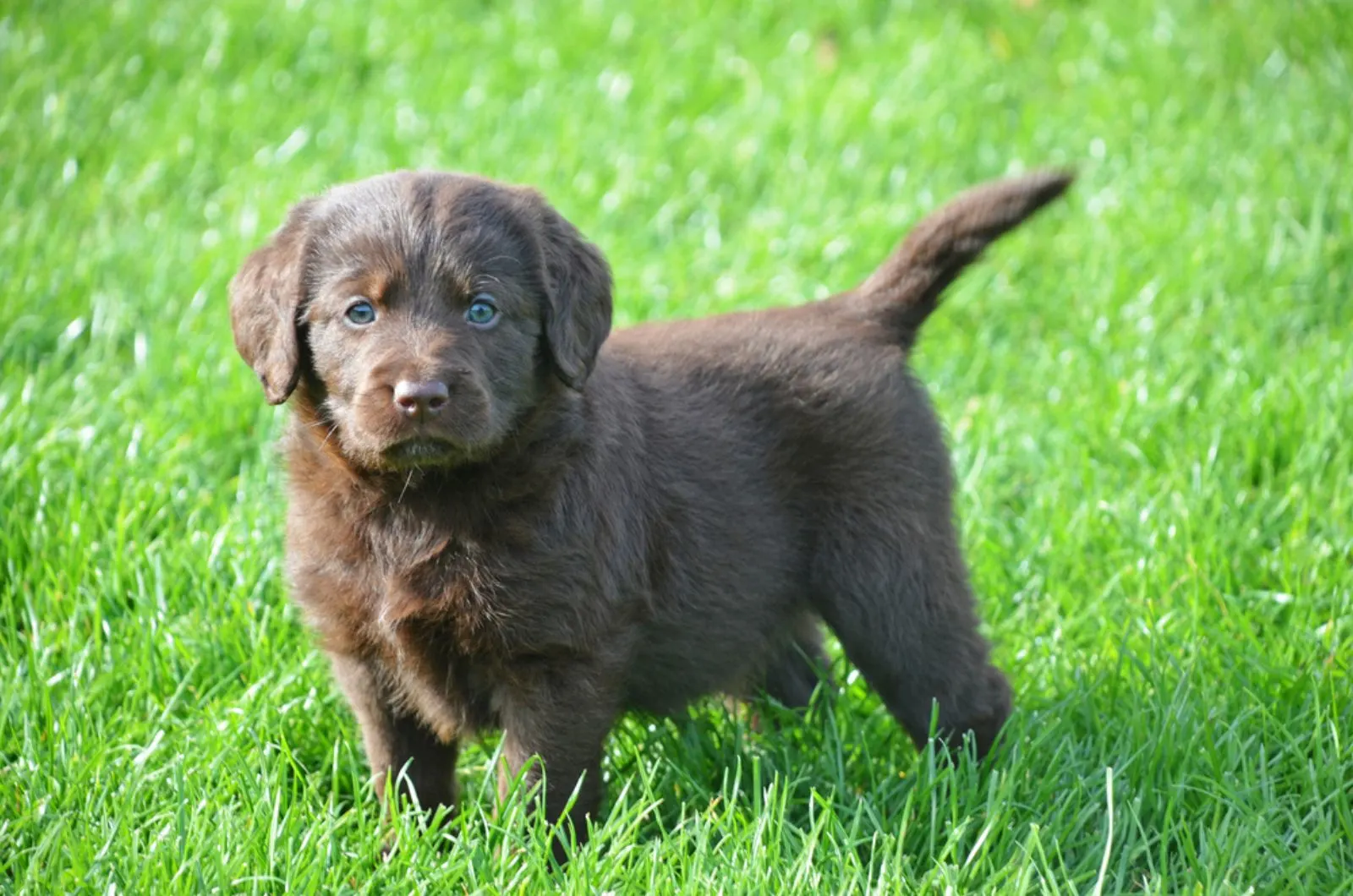 While we are talking about the dog breeders in Minnesota who breed Bernese Mountain dogs, we have to mention those who breed Bernese mixes. The best one in Minnesota is StoneRidge Doodles, and their Bernedoodles, Labradoodles, and Goldendoodles.
As you can see, they are all Doodles or Poodle mixes with Golden Retrievers, Bernese Mountain Dogs, and Labrador Retrievers. This gives them a hypoallergenic trait, which makes them even more suitable for all kinds of families.
StoneRidge Doodles is a family-owned kennel, and they strive to breed the healthiest and most well-socialized puppies. They make sure the dogs are properly socialized, loved, and cherished from the first day.
They are very popular, and if you want to get a puppy from them, you have to call them and discuss their puppy waiting list. They also include a "Puppy package" that varies from standard to the "Posh pooch", along with "Crate Training".
All of their dogs have been vaccinated and dewormed, and they come with a litter scent for your new dog's easy and quick adjustment to its new home.
Address: Anoka County, MN, USA
Phone: +16122712464
Website: StoneRidge Doodles
9. Aruff Siberian Huskies, Akeley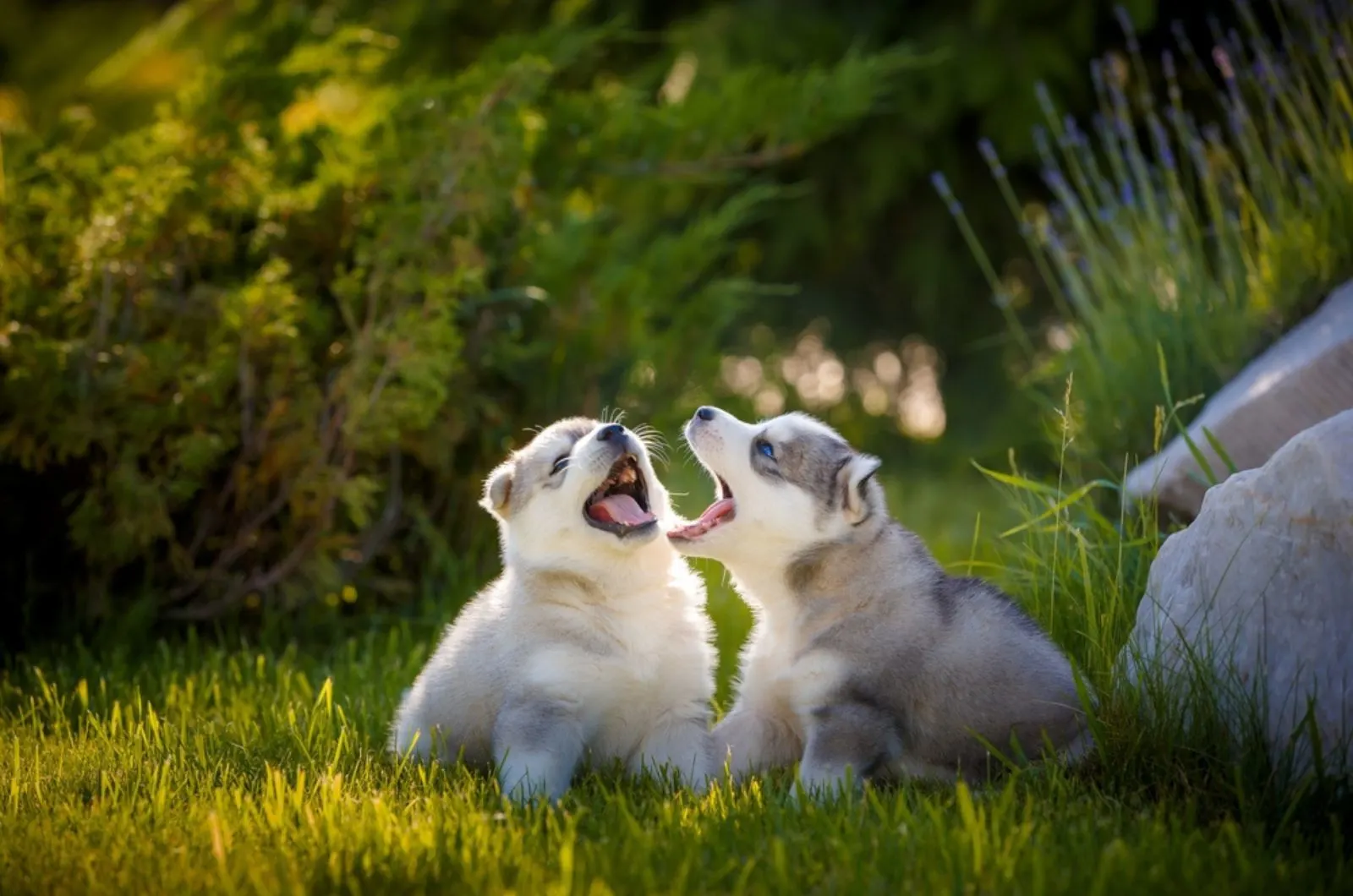 We move on to the lovely Aruff Siberian Huskies, from Akeley, in north Minnesota. This is also a family business, and they are located on a 40-acre property in Northwoods.
The dogs have an amazing opportunity to explore the woods and fully show their true Siberian Husky colors — lively, smart, and playful!
The Aruff Siberian Huskies breeder has Champion bloodlines, but they are focused on raising good family dogs. All of their dogs are health tested, including the OFA testing. Of course, they are cleared of various hereditary joint problems common to larger dog breeds.
The dogs are well-socialized, and the entire family, including their grandchildren, is involved in the process of socialization. This is wonderful news for all of you who have small children at home.
They are also members of the AKCs bred with H.E.A.R.T. program, and they offer a lifetime health guarantee!
Address: Akeley, MN, USA
Phone: +12186524141
Website: Aruff Siberian Huskies
10. Samherz Shepherds, Brainerd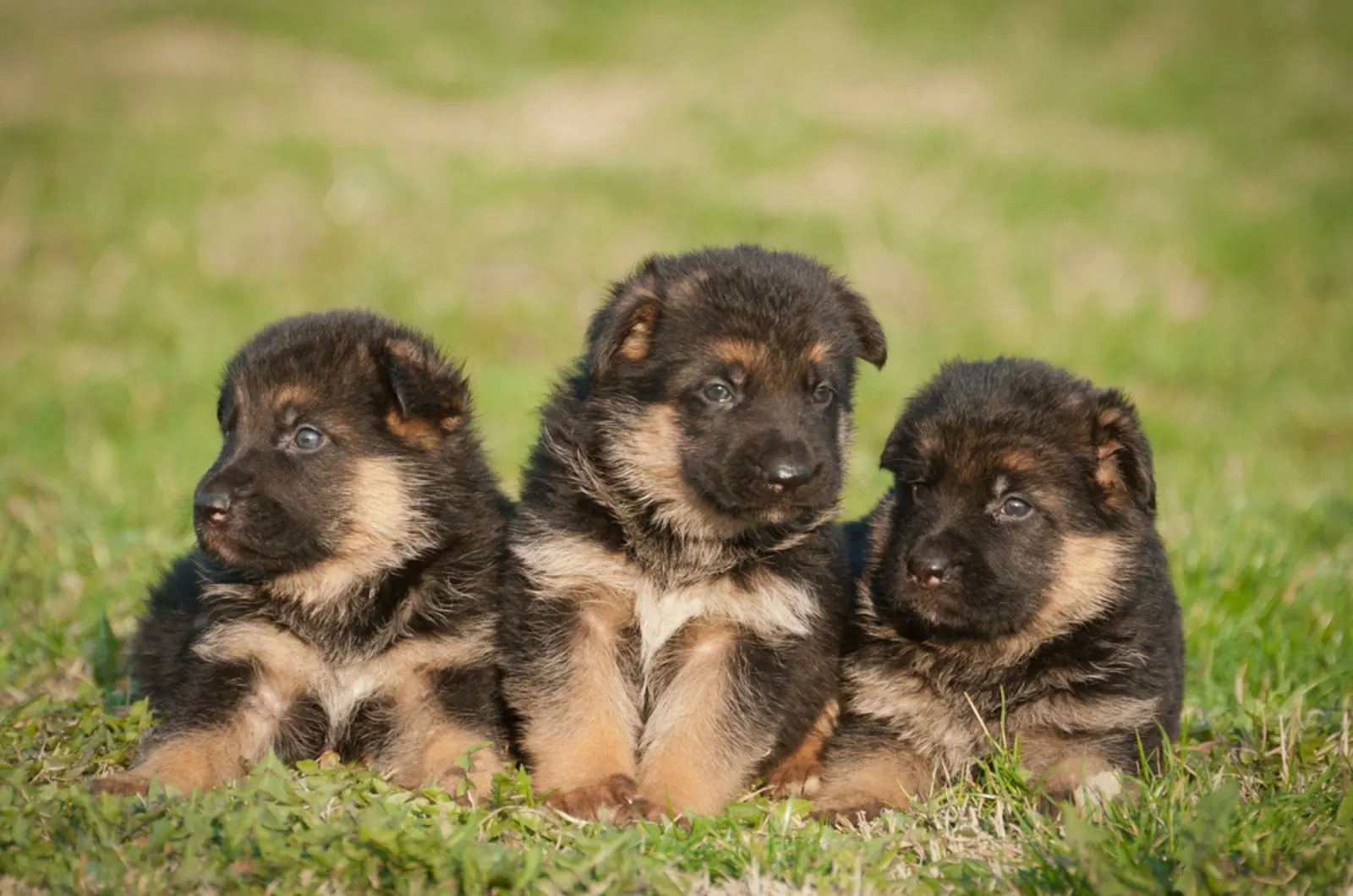 This is another family-run business. I love those dog breeders because they always provide the best process of socialization for their dogs. It's because they have people of all ages coming in contact with the dogs, teaching them how to behave with adults, babies, and seniors.
Samherz Shepherds, from Brainerd, are breeding beautiful and mighty-looking German Shepherds of the European line. They have black, red, and solid black Shepherds.
They are located on 35 acres of land, and they strictly breed European bloodlines, avoiding any American bloodlines in order to avoid joint problems that are common to the American bloodline.
Samherz Shepherds is a member of the Minneapolis German Shepherd Dogs Club of America, as well as the AKC, and all of their dogs are OFA tested and cleared. The puppies come with AKC limited registration, and a 26-month health guarantee.
Address: Brainerd, MN, USA
Phone: +12182326636
Website: Samherz Shepherds
11. Macnaughty Bulldogs, Balaton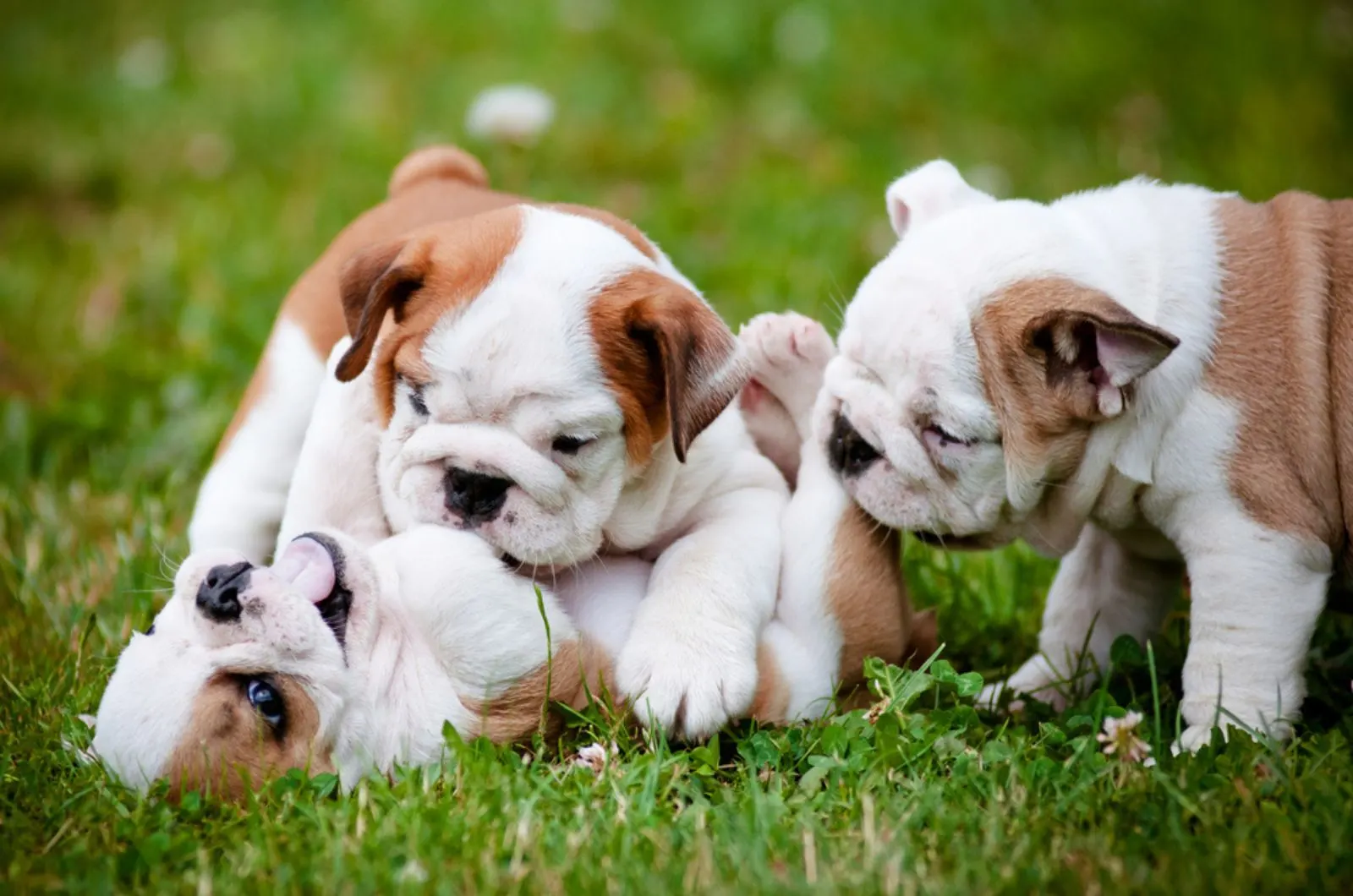 Meet Tony Konopp, a dog breeder in Minnesota who has been breeding English Bulldogs since 2008. They are located in Lyon County, Minnesota, and they have two dogs — a male and a female.
This breeding pair has been OFA tested and cleared, and all of the puppies come with a one-year health guarantee. Besides the guarantee, they also send a food starter pack, a vaccination and microchip certificate, a blanket with the littermates' scent, and some toys.
You can also get an AKC registration for the puppy; however, you have to specifically ask for one. This will change the price as well, with full registration meaning that the puppy costs more.
They have well-tempered and well-socialized Bulldogs, and if you want to check out more photos besides those on their official website, you can visit their Good Dog profile or Facebook page.
Address: Balaton, MN, USA
Phone: +16056908006
Website: Macnaughty Bulldogs
12. Waterfall, Pillager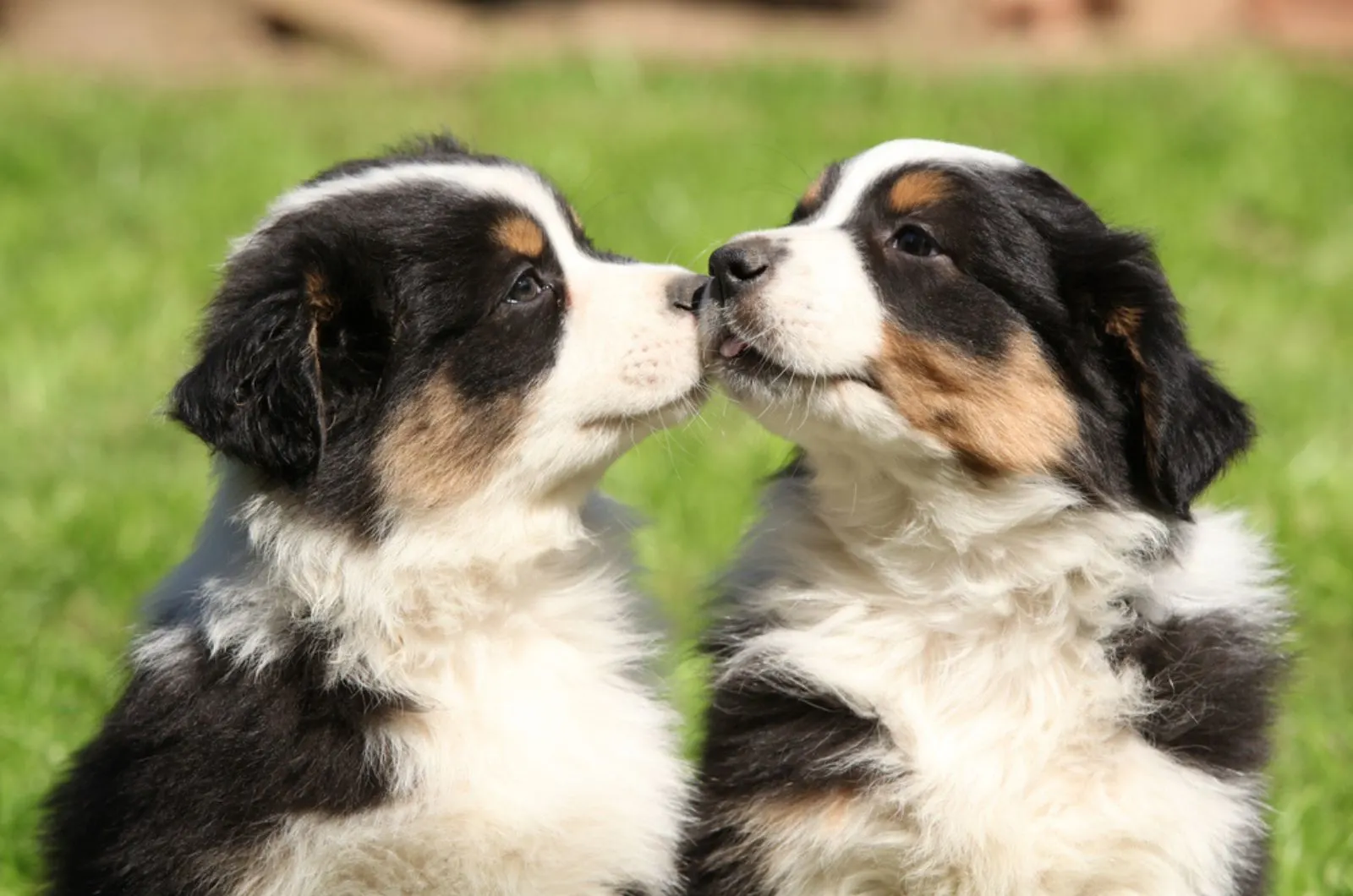 The next breeder on our list is Rebecca Beckrich, and her Australian Shepherd dogs. She also breeds Miniature American Shepherds – a dog that looks like a small Aussie Shepherd.
Both dog breeds are gorgeous, especially with their unique-looking blue merle or red merle coat color patterns.
This breeder is AKC registered and approved. She is also a breeder of Merit, and her dogs have competed in AKC events, like performances.
Rebecca has been working with Australian Shepherds since 1998. She has a lot of experience with this incredible and intelligent dog breed.
They are hard-working dogs, and Rebecca makes sure that all of her dogs can be great family pets and great working dogs.
If you want to buy a puppy from Rebecca, you have to fill out an online application form. After that, you will get a call from Rebecca, and if both of you are happy, you can make a deposit to reserve a puppy.
Address: Pillager, MN, USA
Phone: +12186400009
Website: Waterfall
13. Vom Hause Noble Rottweilers, Gaylord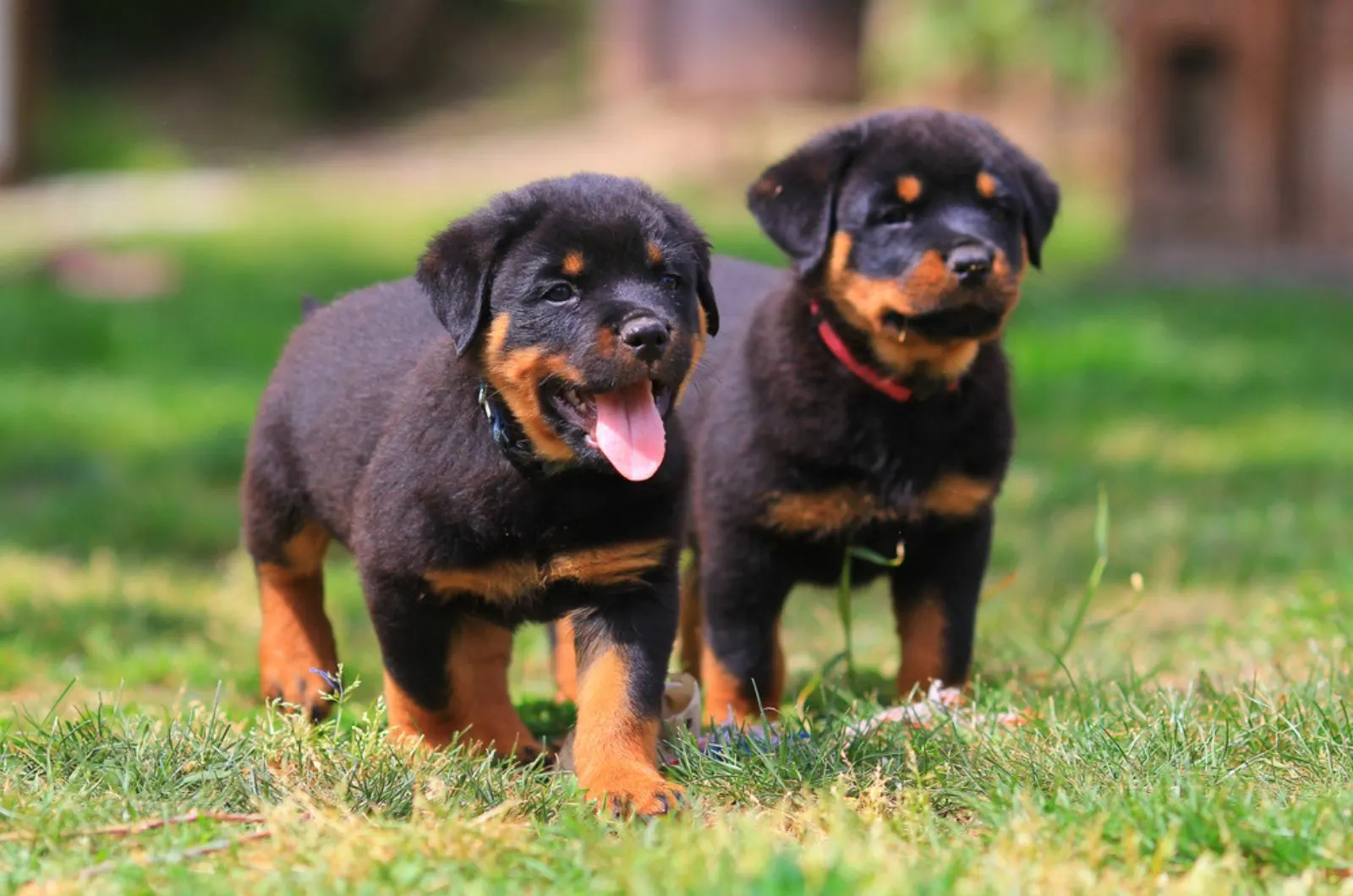 And, the last on our list of the 13 best dog breeders in Minnesota is Vom Hause Noble Rottweilers, and its owner, Tasha.
Tasha is a professional breeder, and she went through vet tech training as well. She and her family do their absolute best to breed and raise well-tempered, healthy, and beautiful Rottweiler dogs.
Their dogs are health tested, especially focusing on hip evaluation and eye tests. Of course, the dogs are cleared of any hereditary diseases.
If you are looking for a Rottweiler to become your new pet or if you are looking for a therapy dog, a show dog, or a working dog — Tasha and her Vom Hause Noble Rottweilers have a dog for you.
If you buy a puppy from Tasha, you will get a two-year health guarantee, a microchipped puppy, and a certificate of all their vaccinations and heartworm medication.
They dock the tail of their puppies; however, if you want your dog to have a full-length tail, you can tell them that. But, you will have to pay a full and non-refundable deposit in order to get your wish fulfilled.
Address: Gaylord, MN, USA
Phone: +15072410482
Website: Vom Hause Noble Rottweilers
The Conclusion
We finished our list of the 13 dog breeders in Minnesota that are reputable, responsible, and true animal lovers.
You will see that they all have common things that make them such excellent and respected breeders:
They treat their dogs like family members
They focus on their dog's health – not on profit
They are open to answering any question you have
You can find all kinds of dog breeds on this list, both purebred and crossbred dogs. All of the dogs have been health tested and cleared of various hereditary diseases, which means they cannot transfer any type of disease to their offspring.
You will also see that all of the dogs, no matter the size and breed, are well-tempered and well-socialized dogs ready to join any type of family as new furry family members.
When you choose your dog and bring it home, it is your turn to give it all the love and care you can give.
Read Next:
15 Dog Breeders In New Hampshire – Find A Perfect Dog