Want to find the best dog breeders in Florida near you?
Choosing the perfect dog breed to suit your lifestyle is no walk in the park. And that's only half the battle.
Let us help you with the task of finding reputable dog breeders in Florida that uphold the highest standards to ensure you get the most joy and fulfillment out of your new puppy!
The Best Puppy Breeders In Florida
While looking at listings of available puppies for sale in Florida, there are a few things you may want to take into consideration. It's best to avoid puppy mills and inexperienced kennels that don't properly care for their young puppies, as they may prove to be unreliable in the long run.
Of course, getting a new puppy is an exciting event. The first step is to pick the right dog breed that suits you best, but it's also very important to choose from the best dog breeders in Florida to ensure you get the most bang for your buck.
You should also consider picking the breed most suitable for a hot climate like Florida's.
You should only look for dogs in places that are transparent about their business and have good references.
Just because you found a dog listed for sale doesn't necessarily mean the dog itself is healthy or even purebred. It is crucial to do your research beforehand, so you don't have to worry about regretting your decision later on.
Let's dive in further and take a look at the list of the best options of dog breeders in Florida to choose from!
Rest assured that even though some of these Florida dog breeders may not be close to you, most offer shipping services.
1. Graceful Golden Retrievers Of North Florida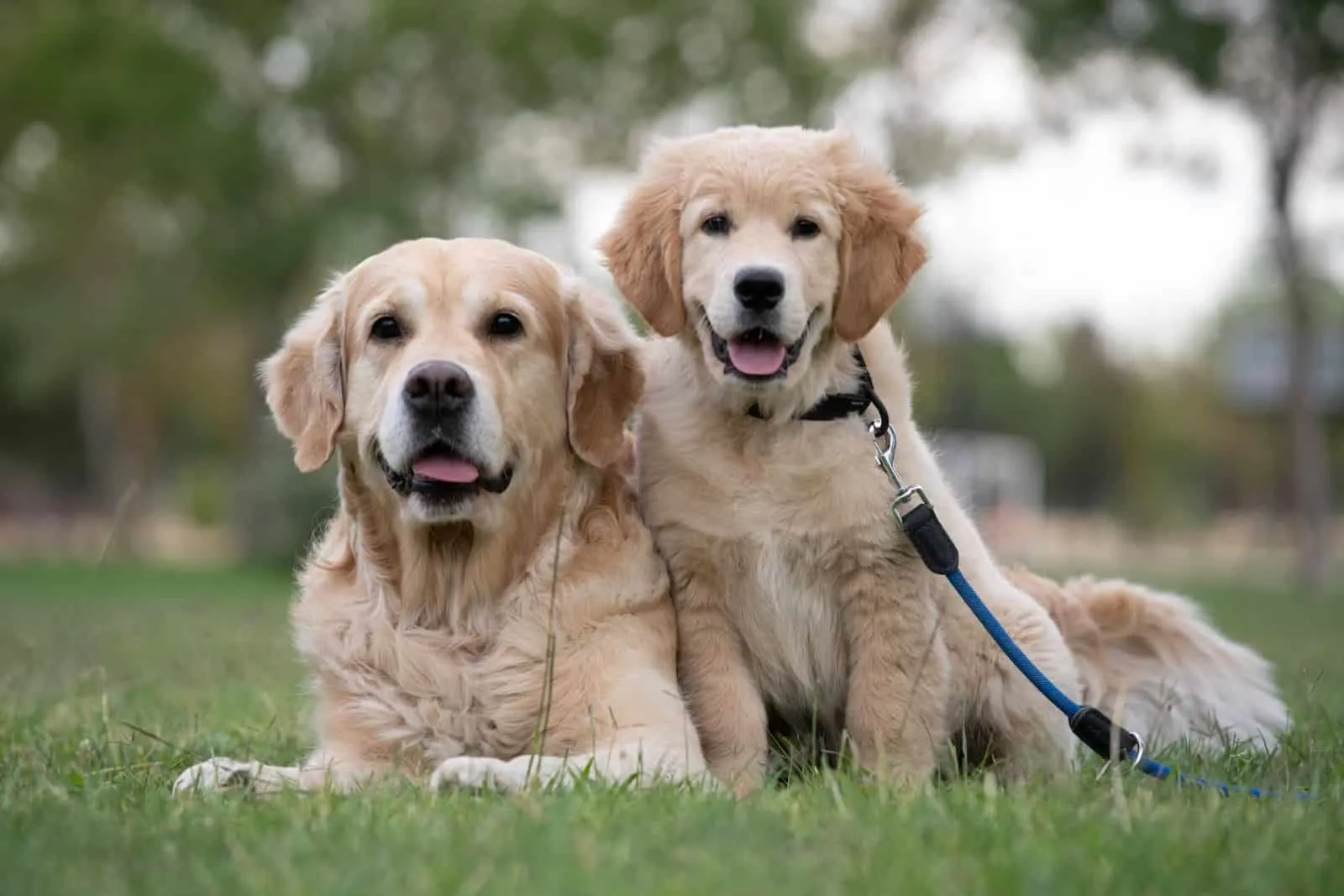 Our first pick on this list is Graceful Golden Retrievers Of North Florida.
Owned by Bob Grace, who has over 75 years of experience in raising dogs, this dog breeder ranks among the best in Florida who focus on breeding dogs for dog lovers looking for a "special family member."
Golden Retrievers and Labrador Retrievers are considered to be the best dog breeds suitable for warmer climates with lots of bodies of water. Their affinity for swimming is second to none in the dog world.
If you should choose to get a Goldie or a Labbie to be your loyal companion, rest assured your dog will be up for any activity no matter the temperature.
Over the last 40 years, their primary focus has been on selecting the finest Golden Retrievers and Labrador Retrievers that show excellent temperaments and friendly attitudes.
They pride themselves on providing high-quality, loving sweethearts that make wonderful companions and special needs dogs that will be the final piece of the puzzle and fit into any family.
Their Retrievers are raised on Indian Pass Beach and learn to swim almost before they can walk.
The selection of their canine "special family members" is made according to the following criteria:
• Health
• Personality And disposition
• Retrieving
Plus, they offer a 25-month guarantee against congenital hip and shoulder dysplasia.
Graceful Golden Retrievers Of North Florida Details
Location: Indian Pass, Florida
Website: Graceful Golden Retrievers Of North Florida
2. Tato's Frenchies – South Florida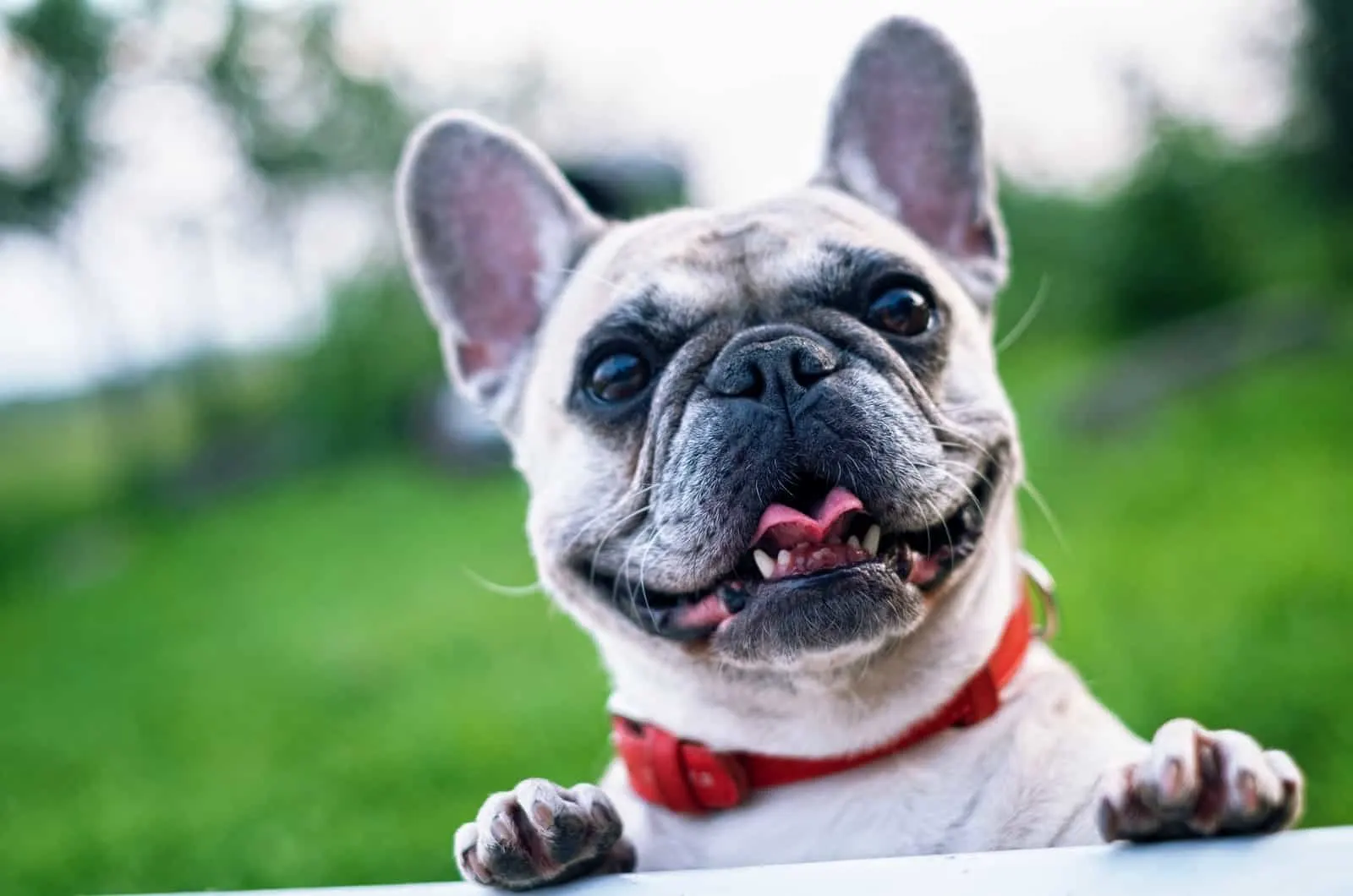 Located in the sunny haven of West Palm Beach, Florida, Tato's Frenchies rank highly among the best dog breeders in Florida.
Tato's Frenchies adheres to providing the healthiest and most exclusive pedigrees to all French Bulldog lovers out there.
They have traveled all over the globe in search of the best pedigrees to mix with their already established Tato's Frenchies pedigree to deliver the absolute supreme specimens this beautiful breed has to offer.
French Bulldogs are known to be among the cutest dogs you will come across. With their flattened noses, bat-like ears, and bobtails, they look like tiny living toys from a distant planet. While they aren't excessively vocal, so they won't wake you up with barking in the middle of the night, they are known for their snoring and snorting, which only adds to their quirky charm.
However, these dogs tend to be rather delicate – they are prone to certain health problems and require specific care and lots of attention.
To minimize the chances of your puppy developing these health issues, Tato's Frenchies conducts all the necessary health tests, and all of their French Bulldogs are AKC registered.
In addition to that, they offer a 24-hour phone support line for any questions you may have about the French Bulldog you adopt from them.
Tato's Frenchies Details
Location: West Palm Beach, South Florida
Website: Tato's Frenchies
3. Southernwind Kennels German Shepherds – Brooksville, Florida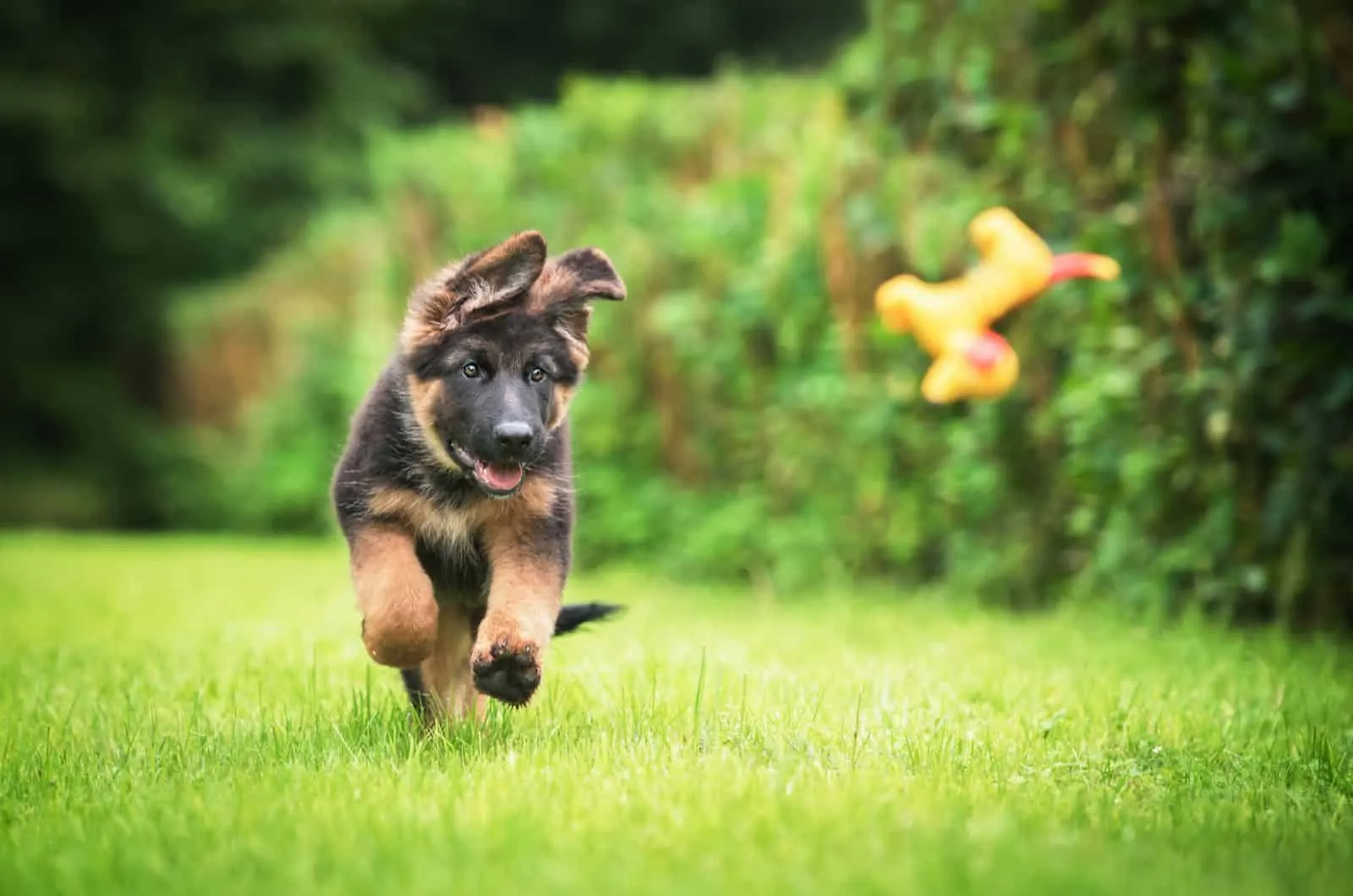 Southernwind Kennels are one of the best dog breeders in Florida and have been training and showing their dogs since the mid-'70s
Every doggo at Southernwind Kennels German Shepherds you might want to adopt will be a smart, obedient, and lovable companion. In other words, the perfect addition to your life.
Besides the fact that German Shepherds make wonderful family dogs, they reign supreme when it comes to areas such as sports and law-enforcement work.
Southernwind Kennels German Shepherds are highly acknowledged for their inherent good temperaments, intelligence, and conformation.
This is credited to their meticulous breeding practices and their attentiveness to detail.
On top of providing adoption services, they also provide their own specialized dog training services, which include professional training for service dogs.
Southernwind Kennels Details
Location: Brooksville, Florida
Website: Southernwind Kennels
4. Tampa Bay Australian Labradoodles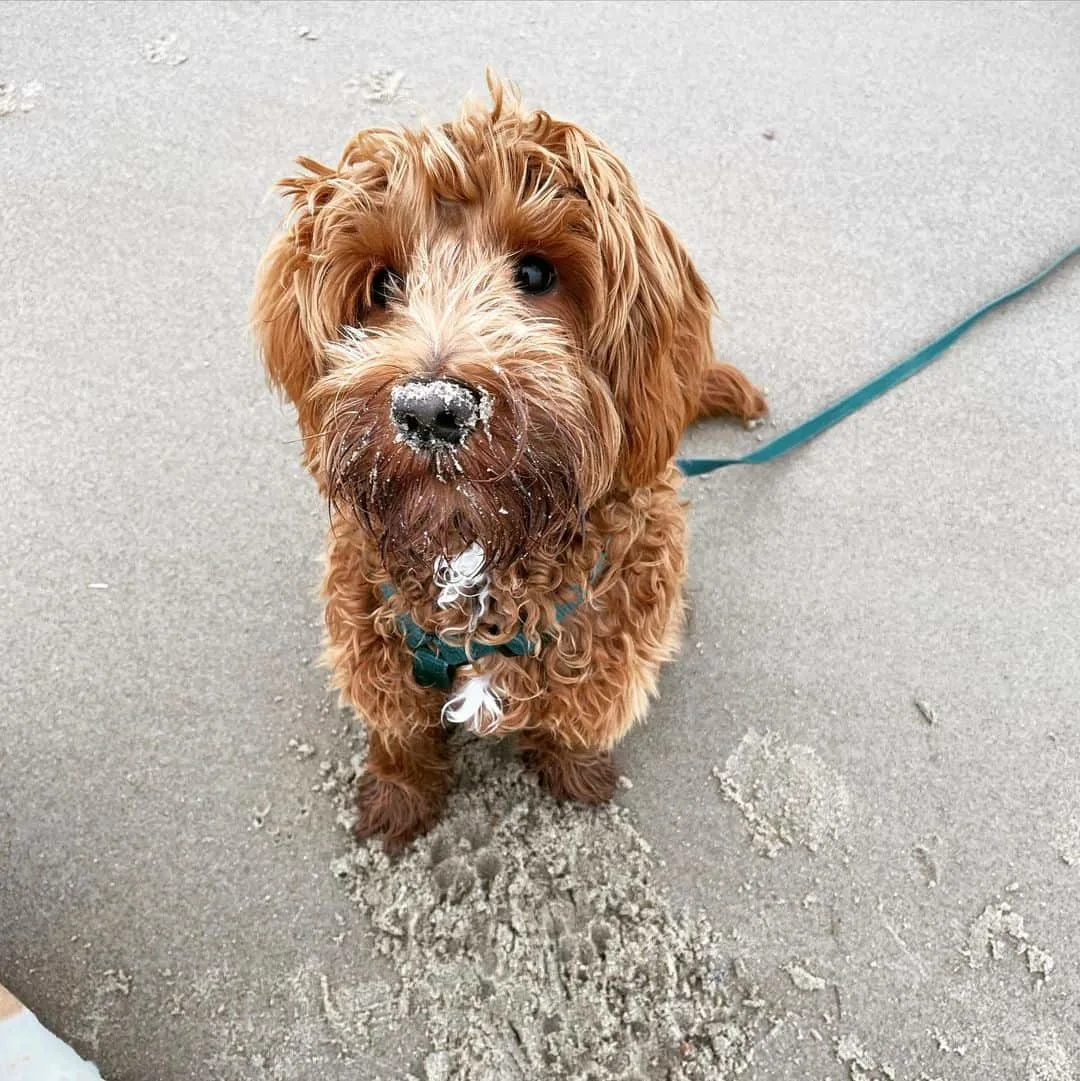 Photo from: @dries.australianlabradoodle
By nature, Australian Labradoodles are considered non-aggressive, joyful, social, clever, and curious. Namely, they are the quintessential family dog.
Tampa Bay Australian Labradoodles are committed to delivering the highest quality, authentic Australian Labradoodles, which includes the provision of a health guarantee certificate with every puppy adopted.
This makes them serious contenders to consider out of our list of the best dog breeders in Florida.
Their Australian Labradoodles are from bloodlines that originate from the true founders of this breed in Seaspray, Australia.
They socialize and train the puppies as soon as they're able to walk. So, your nine-week-old, healthy puppy will come home nearly entirely potty trained.
What you get with Australian Labradoodles is a non-shedding, hypoallergenic, and asthma-friendly best friend ideal for your home.
These adorable, curly sweethearts make exceptional companion dogs or therapy dogs.
Tampa Bay Australian Labradoodles Details
Location: St. Petersburg, Tampa Bay, Florida
Website: Tampa Bay Australian Labradoodles
5. Cottage House Yorkies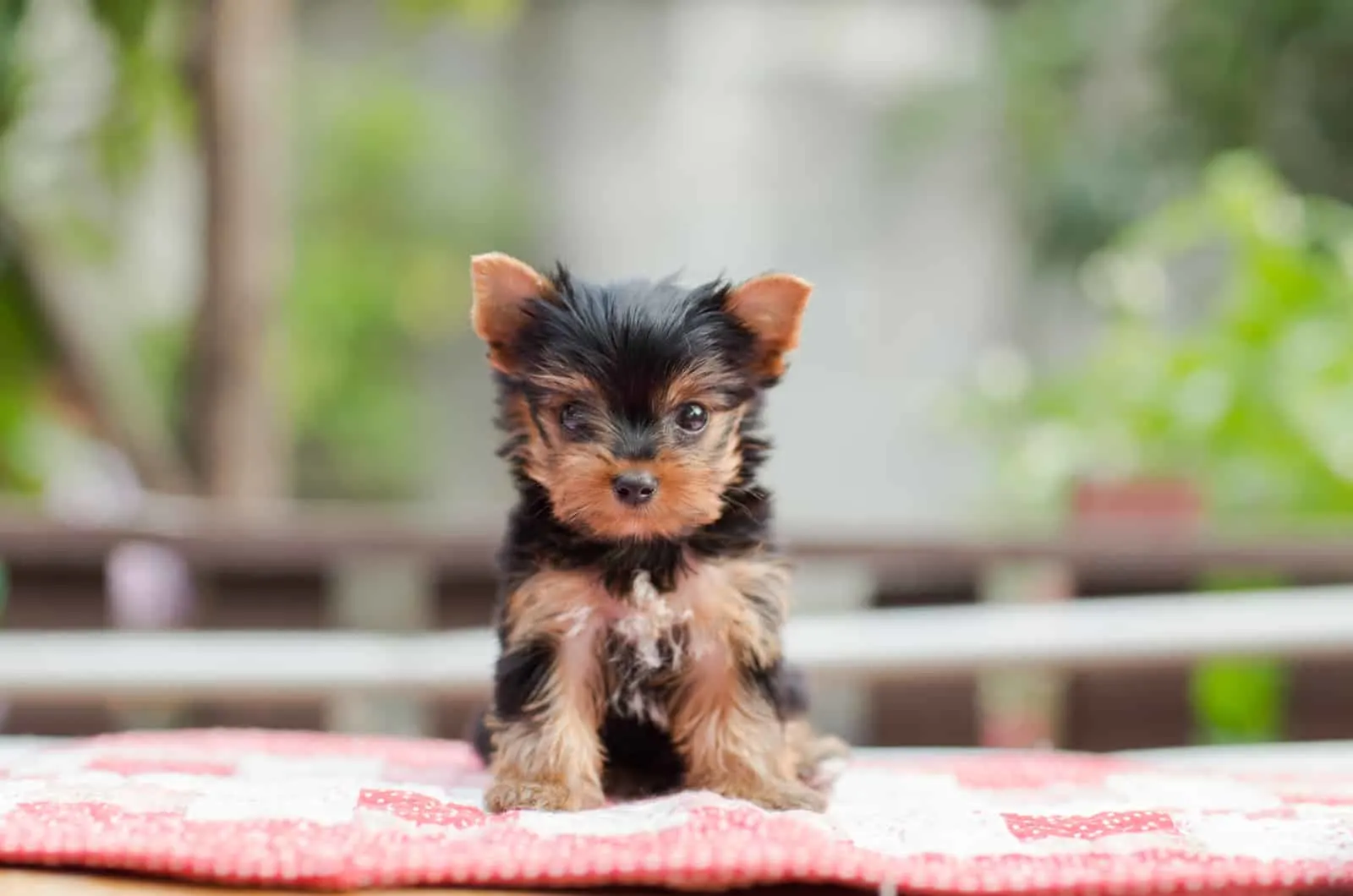 Cottage House Yorkies are owned by Sandy Barret, a dog breeder located in Ellenton, Florida.
Sandy has decades of experience working with Yorkies, and she treats each puppy as her own best friend until it's time for it to go home with you.
Her Yorkies are exceptionally purebred; however, she only produces a litter once or twice per year, so make sure to get yourself on the puppy waiting list ASAP.
When available, the puppy you get will come with vaccinations and deworming treatments, as well as a health certificate.
If you happen to live in an apartment with insufficient space to accommodate a large dog, you might want to consider getting a lovely lap dog like the Yorkie.
Yorkshire Terriers are some of the smallest dogs in the world, standing at only six or seven inches tall and weighing in at approximately two to seven pounds.
Like many other toy dog breeds, Yorkies long for physical contact and are extremely affectionate, cute, and cuddly family pets.
But don't be fooled by their appearance. Despite their tiny stature, they're known to possess above-average intelligence.
Cottage House Yorkies Details
Location: Ellenton, Florida
Website: Cottage House Yorkies
6. Royal Flush Havanese – Fort Myers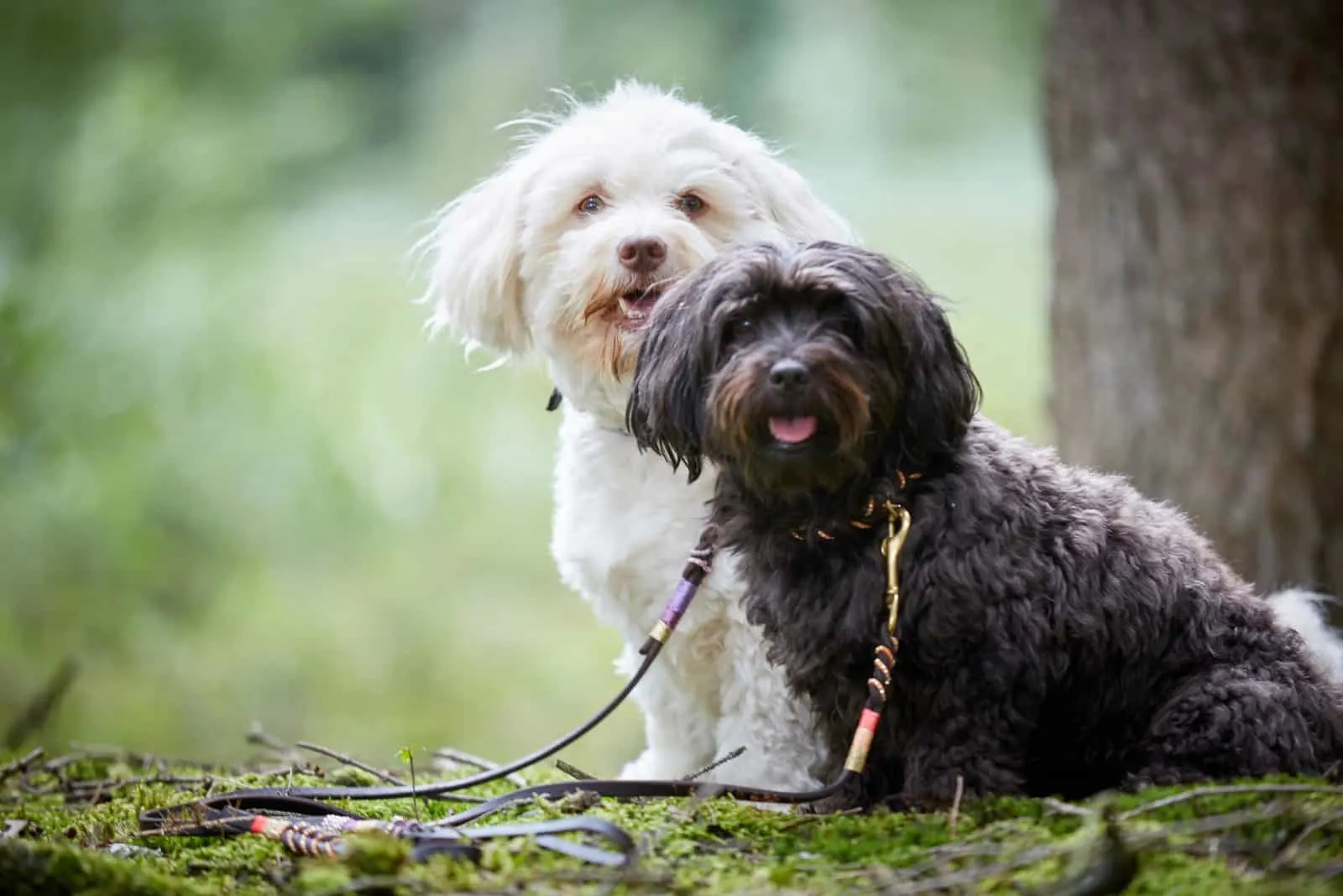 As responsible breeders, Royal Flush Havanese have successfully raised litter after litter of Havanese Bichons right in their own home for decades.
They continue to be trustworthy, ethical breeders who boast an A+ rating from the Better Business Bureau and are certifiably complaint-free.
Havanese dogs don't shed, making them a great dog if you have a family member prone to allergies, making things much easier.
Royal Flush love and care for their puppies from birth, so when the time comes to collect your puppy, they'll already be happy and well socialized, eager to start their new life in their new home.
Havanese Bichons are fast learners and very obedient dogs. They are very gentle towards people and get along well with children of all ages.
Though Bear in mind that they do require a considerable amount of grooming.
You should give your Havanese a full brush out at least two to three times a week, always after a bath, so that your dog always looks and feels as fresh as a pup.
Royal Flush also has a YouTube channel you can visit to take a look at what they have to offer.
No wonder they are one of the best dog breeders in Florida.
Royal Flush Details
Location: Rhode Island, Fort Myers, Florida
Website: Royal Flush Havanese
Youtube Channel: Royal Flush Youtube
7. Titanium Kilo Kennels – Orlando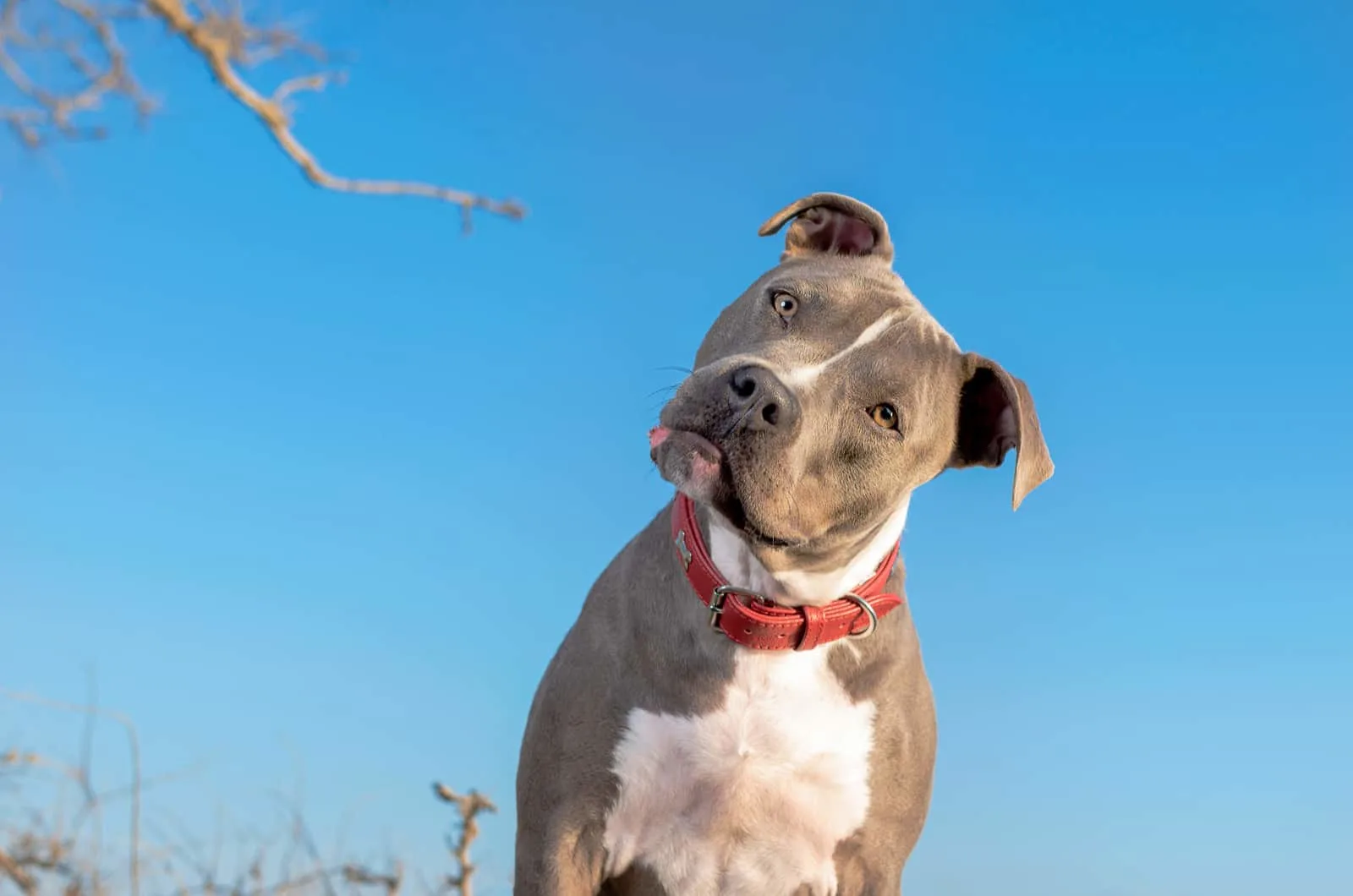 If you're looking for a more robust and powerful dog breed, our fan-favorite has to be the American Pitbull.
Titanium Kilo Kennels offer top-quality American Pit Bulls and American Bullies. They also offer stud services, boasting a wide array of beautiful studs in their breeding program you can choose from.
They have several different chapters located throughout the United States, and they also offer shipping services. So, no matter where you're located, they can accommodate your needs.
Though Pit Bulls, like any other dog breed, are sweet, tender, and kind-hearted animals, they tend to get a bad rap.
Their inherently powerful build makes them appear more menacing than they actually are.
Titanium prepares their dogs for family life early on, making sure the dogs have had a proper amount of socialization with other dogs and people.
They endeavor to stay among the best dog breeders in Florida, providing dog lovers with puppies that will make excellent family companion dogs that bond well with their owners.
You can be certain you'll receive a happy, healthy puppy from this breeder.
Titanium Kilo Kennels Details
Location: Orlando, Florida
Website: Titanium Kilo Kennels
8. TLC Puppy Love – Jacksonville
TLC Puppy Love is a family-owned kennel that specializes in breeding a wide array of lapdogs.
They have an amazingly diverse list of specialized designer breeds and mixes to choose from.
Just some of these include Mini Aussiedoodles, Mi-Ki, Poodles, Cavapoos, Mini Labradoodles, Maltipoos, Snorkies, etc.
The best thing about TLC Puppy Love is that they are a family business. This means the puppies that are born and raised there get to grow up with children all around them.
But they also get separation training, so you don't have to worry about leaving them alone in the home for a while.
They pride themselves on having plenty of space for the dogs to run around free and potty training them early on.
If you're looking for a lovely little cutie you can carry with you anywhere, look no further than TLC Puppy Love.
They are one of the best dog breeders in Florida and will no doubt provide you with a puppy you'll grow to adore.
TLC Puppy Love Details
Location: Jacksonville, Florida
Website: TLC Puppy Love
9. Forever Love Puppies – Miami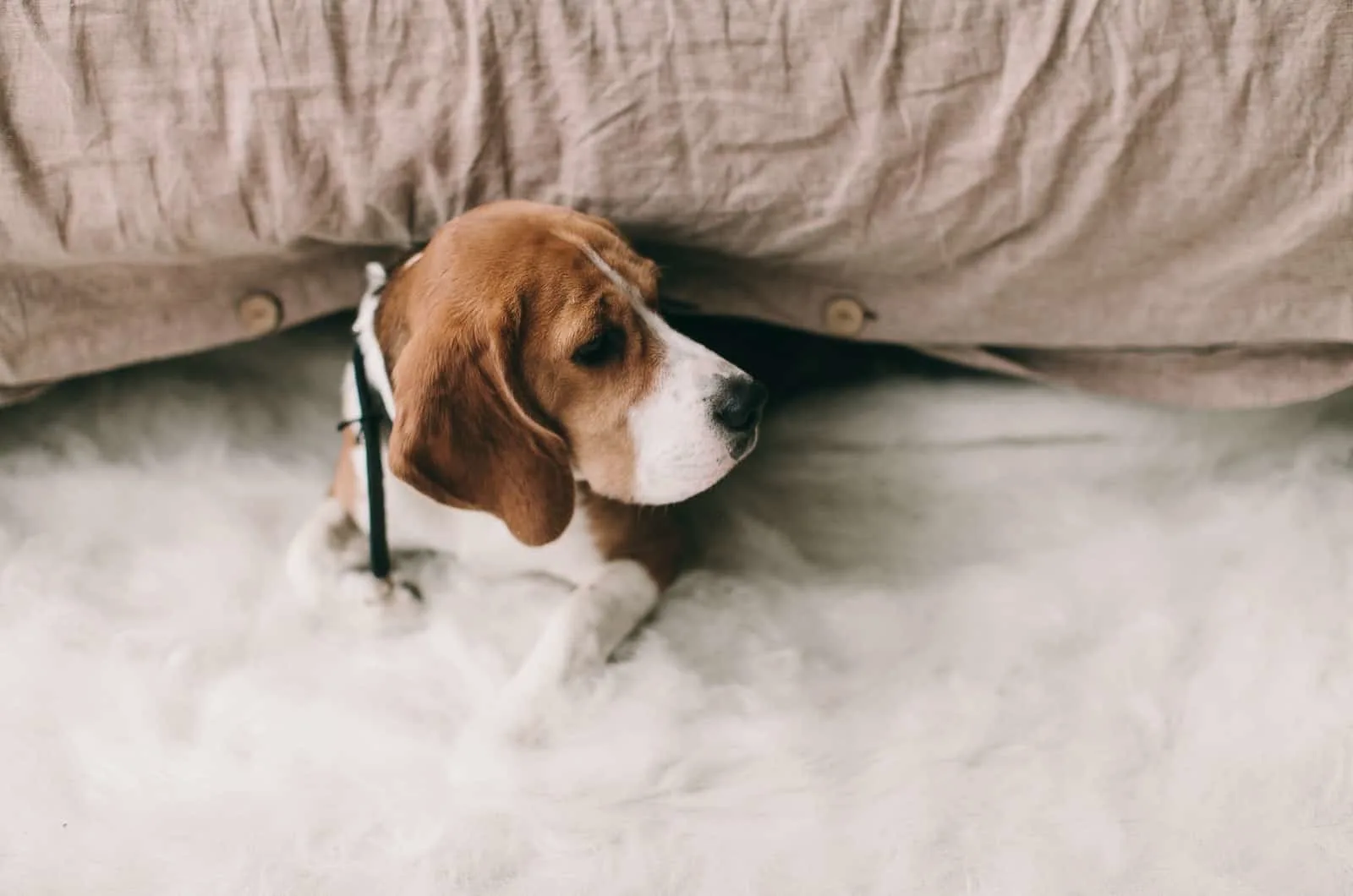 Forever Love Puppies want each of their dogs to go to a happy, forever home, hence the name "Forever Love."
This is why they provide you with a health certificate, training package, and microchipping. In addition to that, they offer various veterinary perks and discounts for free.
They have a large selection of breeds such as Beagles, Pomeranians, Chihuahuas, Shiba Inus, Goldendoodles, English Bulldogs, Shih Tzus, Pugs, etc.
You will not be disappointed with the range of options you have at FLP.
They are adamant about checking out each breeder to ensure puppies are bred in healthy conditions before being set up for adoption.
Forever Love Puppies Details
Location: Miami, Florida
Website: Forever Love Puppies
10. World Class Cavaliers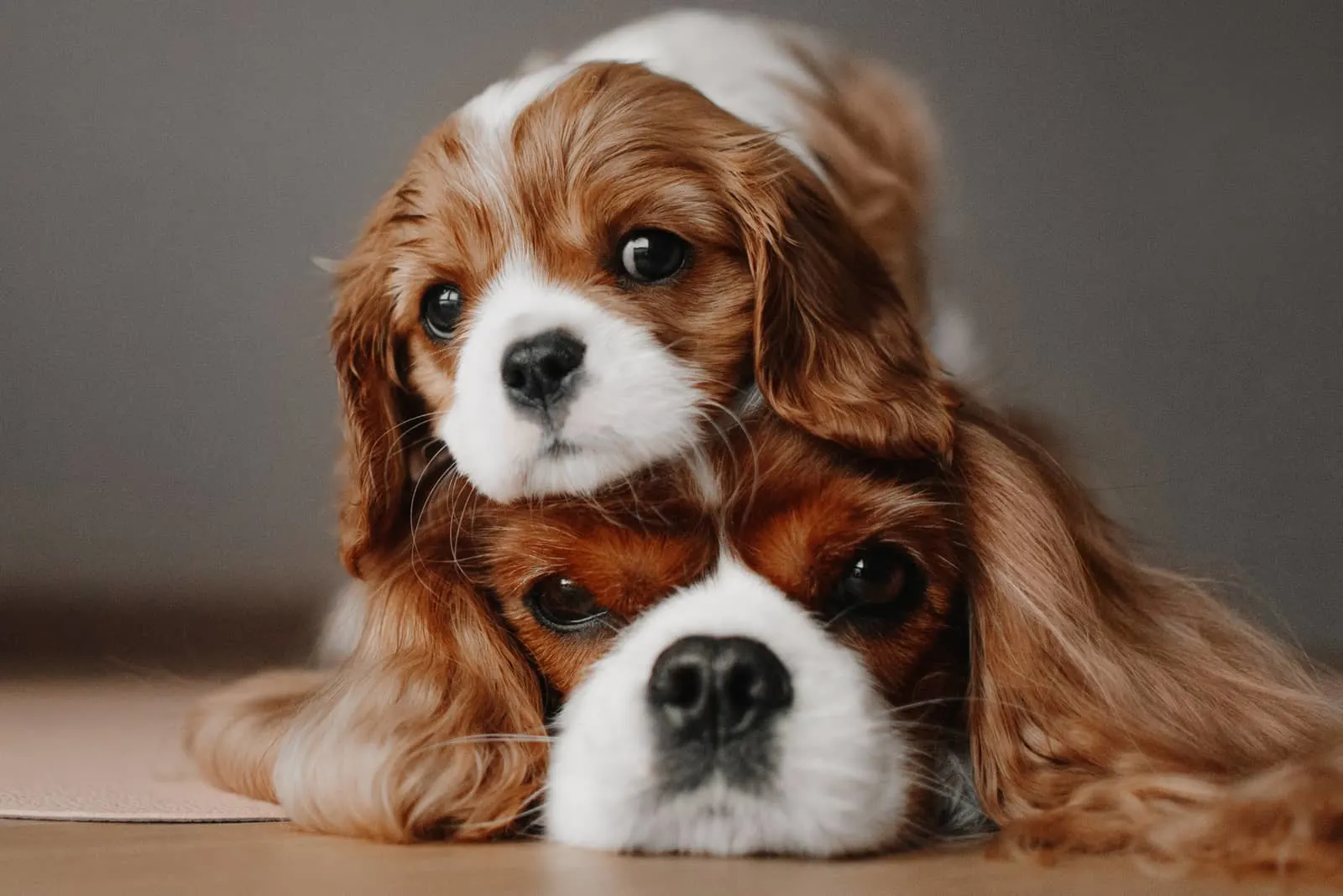 The last pick on this list is World Class Cavaliers. They offer top-notch Cavalier King Charles Spaniel puppies for sale.
Their Spaniels come in black-and-tan, solid ruby, triple tan, and Blenheim.
World Class Cavaliers are reputable breeders that offer genetic health guarantees and lifetime breeder support packages with every puppy, as well as detailed medical records, registration papers, and a useful puppy starter package. What more could you possibly need?
Their top-of-the-line facilities are AKC (American Kennel Club) inspected and approved.
If you've been dreaming about cuddling up with your very own Cavalier, look no further and go check out what they have in store for you.
World Class Cavaliers Details
Locations: Ocklawaha and Miami, Florida
Website: Wold Class Cavaliers
In Conclusion
Whatever the type of dog breed you're looking to get, you're bound to have an easier time finding the best dog breeders in Florida with the substantial list we have provided you in this article.
Getting a new puppy is a big responsibility, but what you will get in return is a lifelong companion and best friend to share your happiest moments with!
Read Next:
• 16 Best Dog Breeders In Quebec: Superb Breeds And Breeders
• Best Dog Breeders In Pennsylvania: The Best 17 Of 2022!
• Top 8 Excellent Poodle Breeders In Florida