I'm not even surprised that you are here, reading this article. I mean, this is one of the most popular dog breeds, and it has many reasons to be so. Lucky for you, you're in the right place!
It is highly important that you choose the right dog breeder. The right, reputable breeder will play a huge role in the life of you and your future Poodle puppy.
Getting a new puppy is a whole new experience in everyone's life, since it requires dedicating time to the new family member. And I am sure that you will definitely want to get a healthy puppy that has healthy parents and an experienced dog breeder.
That's why I have decided to make a list of the best Poodle breeders in Florida, so that your search for the perfect Poodle puppy will be easier, and that you don't spend as much time running around and researching.
Poodle Puppies For Sale In Florida
To find the perfect Poodle puppy breeder, you must take many things into consideration.
You must see if the circumstances in which the puppy is bred, and the way in which the puppy's parents live are good enough. Therefore, meeting the breeder is of a crucial value.
If the breeder declines to meet in person and show you the place where the puppies are born and spend time, that is a red flag you cannot ignore. It is a clear sign that the dog breeder definitely isn't a reputable breeder.
Adding to that, it could be a clear sign of a possible puppy mill. A puppy mill is one of the most cruel things a dog breeder can do, both to the dog parents and the puppies. And if you buy a puppy from such a breeder, you are only giving them motivation to continue doing so in the future.
Therefore, I have selected some reputable dog breeders that you may select without any worries. They will be happy to meet you, and will – in principle – ask to meet you so that they can make sure that they are selling their puppy into a loving family.
The breeders that I carefully selected for you to consider are as follows:
1. Anna-Ash Poodles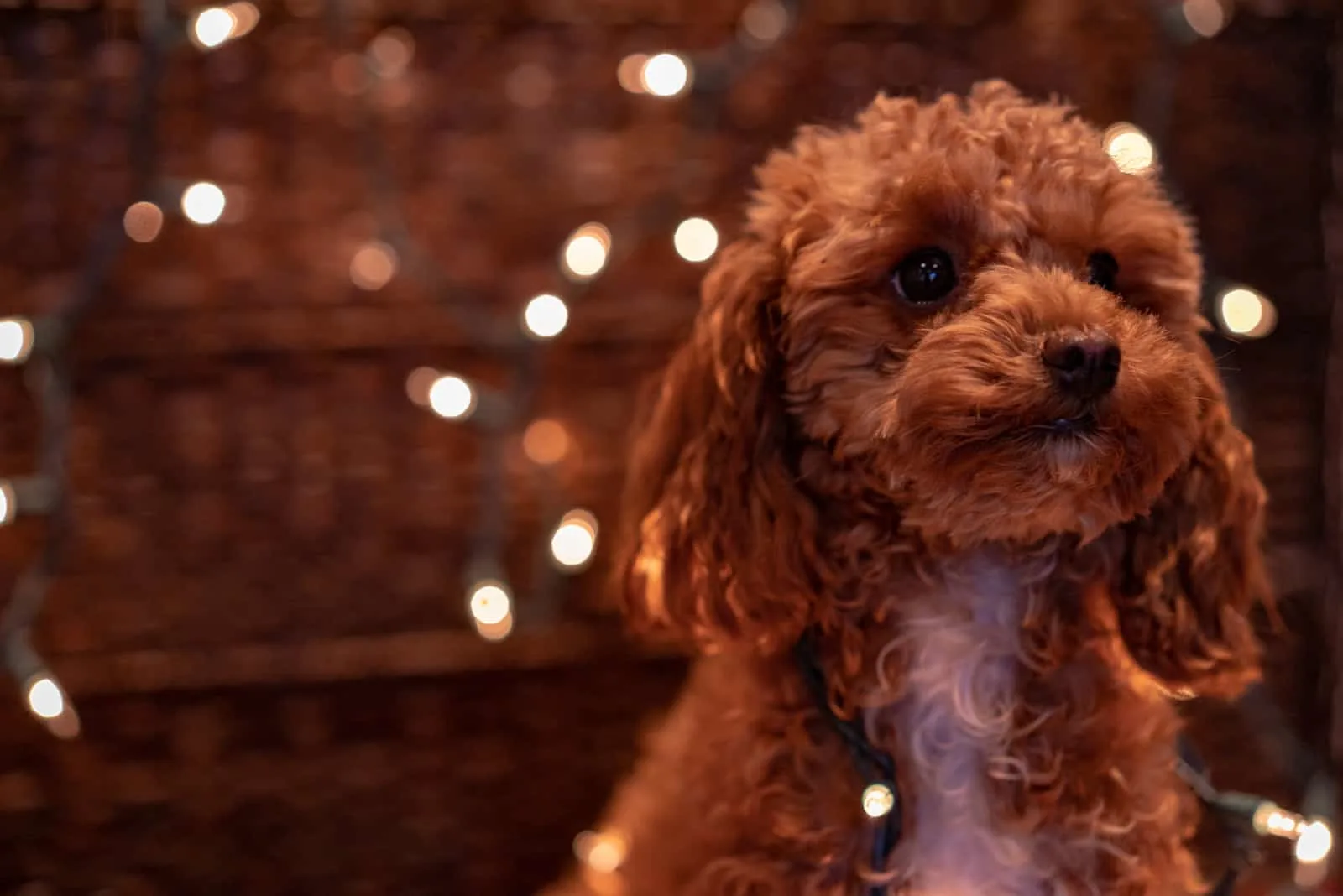 When this breeder's very first poodle reached her life in 1992, she developed a passion for the breed, which led to the creation of Anna-Ash Poodles. She adored all animals as a youngster, but dogs particularly captured her heart.
The problem? Her parents began looking for a solution since she was allergic to most dogs. She needed a hypoallergenic dog breed. The answer was poodles. She fantasized about displaying and caring for her own poodles ever since she attended her first dog exhibition at the age of 4 and later went to the house of the breeder of her first two poodles.
The objectives of Anna-Ash are to breed gorgeous, well-rounded miniature poodles that are sound and healthy, integrate well into a family environment, and who always try to conform closer to the breed's standard.
Their two-acre house in beautiful central Florida is where they raise all of their poodles, which have all undergone health testing. They have never bred, and will never produce, any variety of doodle or merle "poodle" as they like poodles just as they are naturally, because they state that they believe in the poodle species as it was founded, and want to protect and preserve the breed in the manner in which it was meant.
Their key focus of the poodle breeding lies within the poodles being socialized with their family members, and spending as much as 10 weeks doing so, before being introduced to a new family.
Address: Lakeland, Florida 33810, United States
Webpage: Anna-Ash Poodles
Instagram: Anna Ash Poodles
2. Heavens Heart Farm Poodles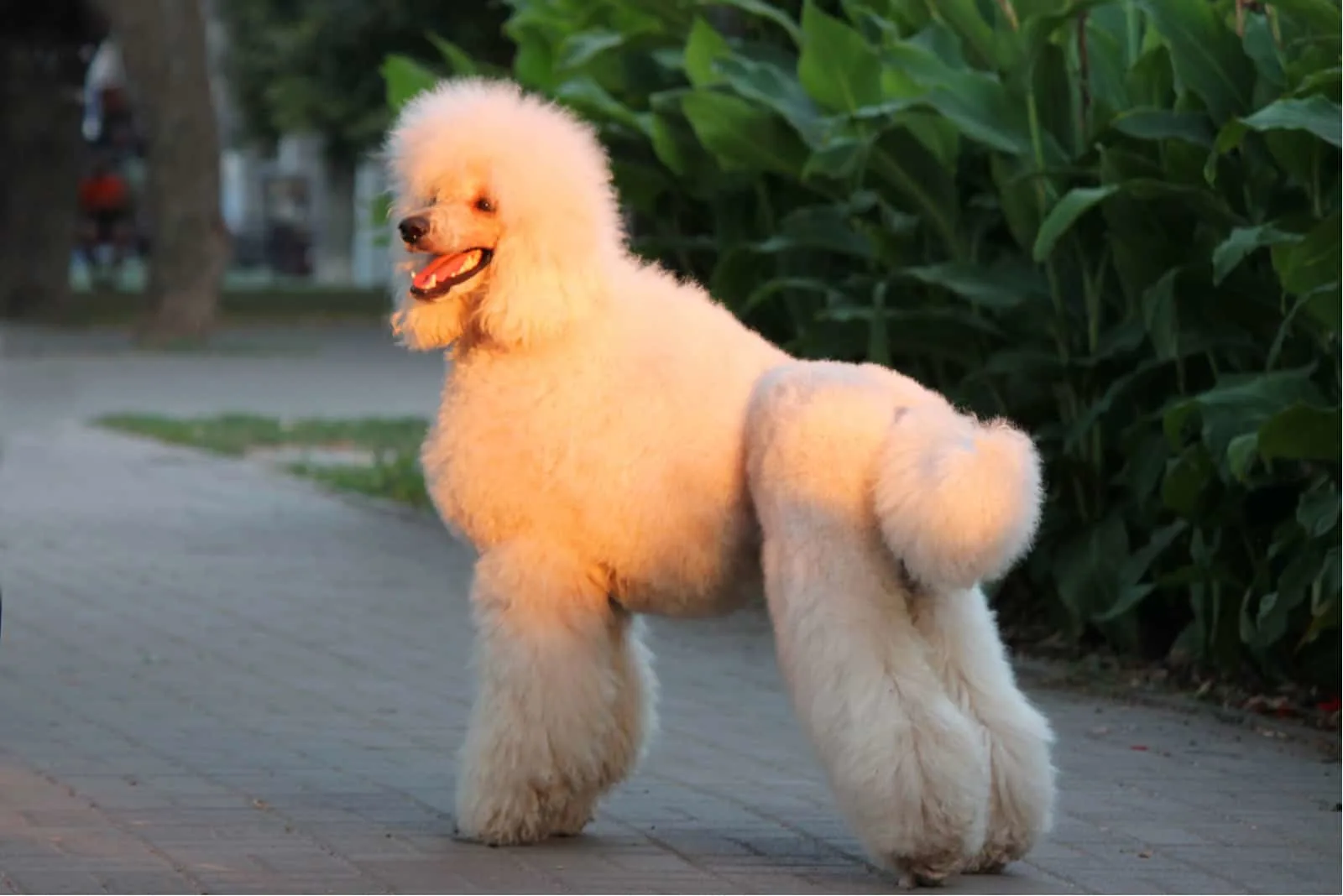 Tammy James Hesler is the owner of Heavens Heart Farm Poodles. She insists on meeting and really getting to know the future Poodle puppy owners, as well as staying in touch with them as long as the dog lives.
She created a Facebook group where all of the people who have bought a puppy from her are free to ask any type of questions, and update her and that small community about their pup's health, adventures, and many fun situations that they find themselves in with their pup.
She insists that a local vet follows and checks her breeding program, therefore, she guarantees her puppies' health. She fulfills the breed standard and is against holding the pups in a kennel.
She sells Goldendoodle puppies, and Doodle puppies in general. If you are not informed about the looks and the sizes of the Doodles, make sure to firstly check the Goldendoodle growth charts.
Besides the Doodles, she sells standard Poodle puppies. However, getting in touch with her is a bit tricky because she didn't leave any email or phone number online, however, she is open to communication via Facebook.
What I like the most is her approachability and her wish to stay in contact, to ask for photos, see the dog conformation and generally be interested in how the pups are doing. To me, this is a confirmation of a reputable breeder.
Address: 2510 Co Rd 543, Sumterville, FL 33585, United States
Contact: via Facebook
Webpage: Heaven's Heart Farm Poodles
3. Forever Poodle Puppies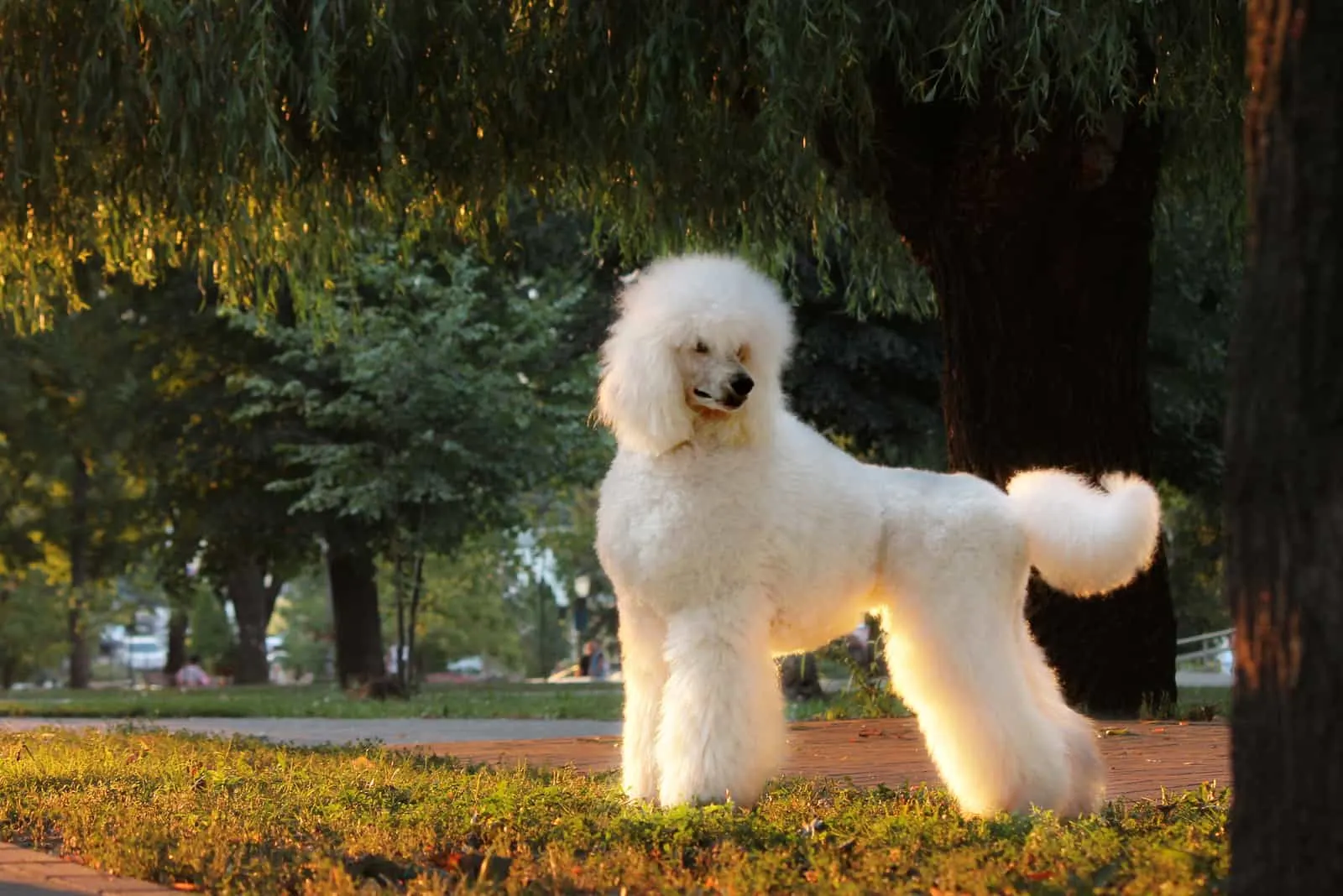 These dogs only have Jennifer as their breeder, handler, groomer, and receptionist. She would be delighted to speak with you or respond to your communications regarding her dogs and the available puppies. She doesn't pester people, keep track of names or numbers, or attempt to force her puppies on them.
She manages the business on her own, so if she skips your message or call, please try again since she sometimes gets preoccupied with the four-legged ones and is unable to answer the phone or respond to emails right away.
She loves on, plays with, and is highly knowledgeable about her pets. She tries to maintain the accuracy of puppy information and images. She provides links to health tests and is delighted to inform you about her puppies in every possible way.
Her puppy litters need to be pre-ordered, and she breeds toy Poodle puppies, teacup Poodles, and standard Poodles.
Address: Summerfield, Florida 34492, United States
Contact Email: [email protected]
Phone Number: 941 – 682 – 6658
Webpage: Forever Poodle Puppies
4. Posay Miniature Poodle Puppies Florida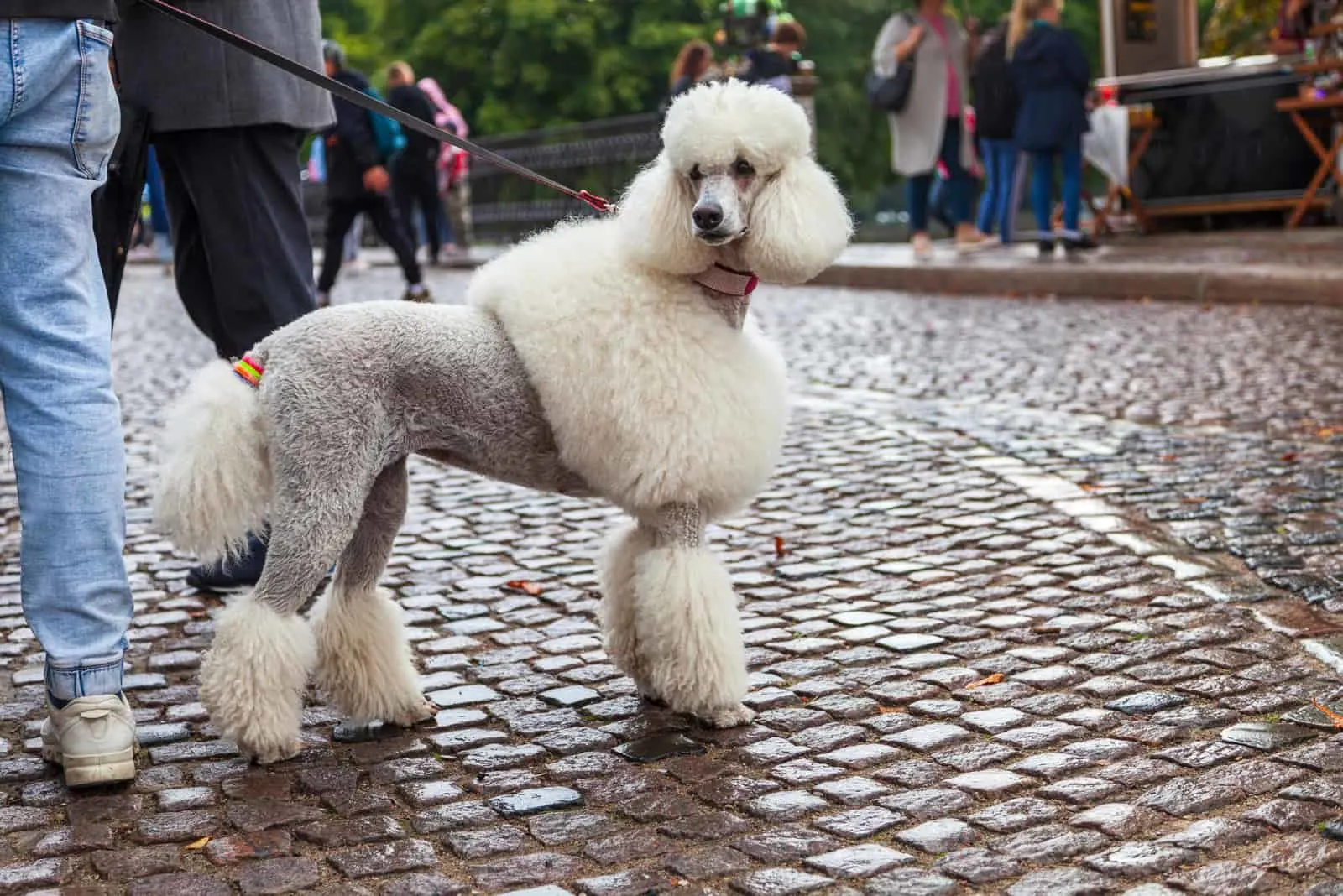 Their pets reside with them and are treated as members of the family. For the sake of their breed, health tests are conducted on all adult dogs. They are registered with AKC and UKC. They are eager to give their customers a healthy, content dog. Certainly feel free to get in touch with them if you have any queries.
The bio-sensory early therapy treatment training regime that was created for care and therapy dogs is given to all of their puppies, along with the proper socialization.
The breeder makes sure that all the dames and sires are health tested, genetically tested, and well socialized.
Any sale of a puppy or dog to anybody at any time may be refused by Posay Miniature Poodles. Their deposit regulations are quite tight. Make sure that everyone in the family agrees to purchase and look after the puppy or dog before placing a payment to hold one, because they do have a NO refund policy.
They also have some older dogs available, besides the puppies. However, their focus is on breeding Miniature Poodles, and they rarely get to breed any other size of Poodle.
Address: Melrose, Florida 32666, United States
Contact Email: [email protected]
Phone Number: 352-792-4253
Webpage: Posay Miniature Poodle Puppies Florida
5.PuppySpot Poodles in Florida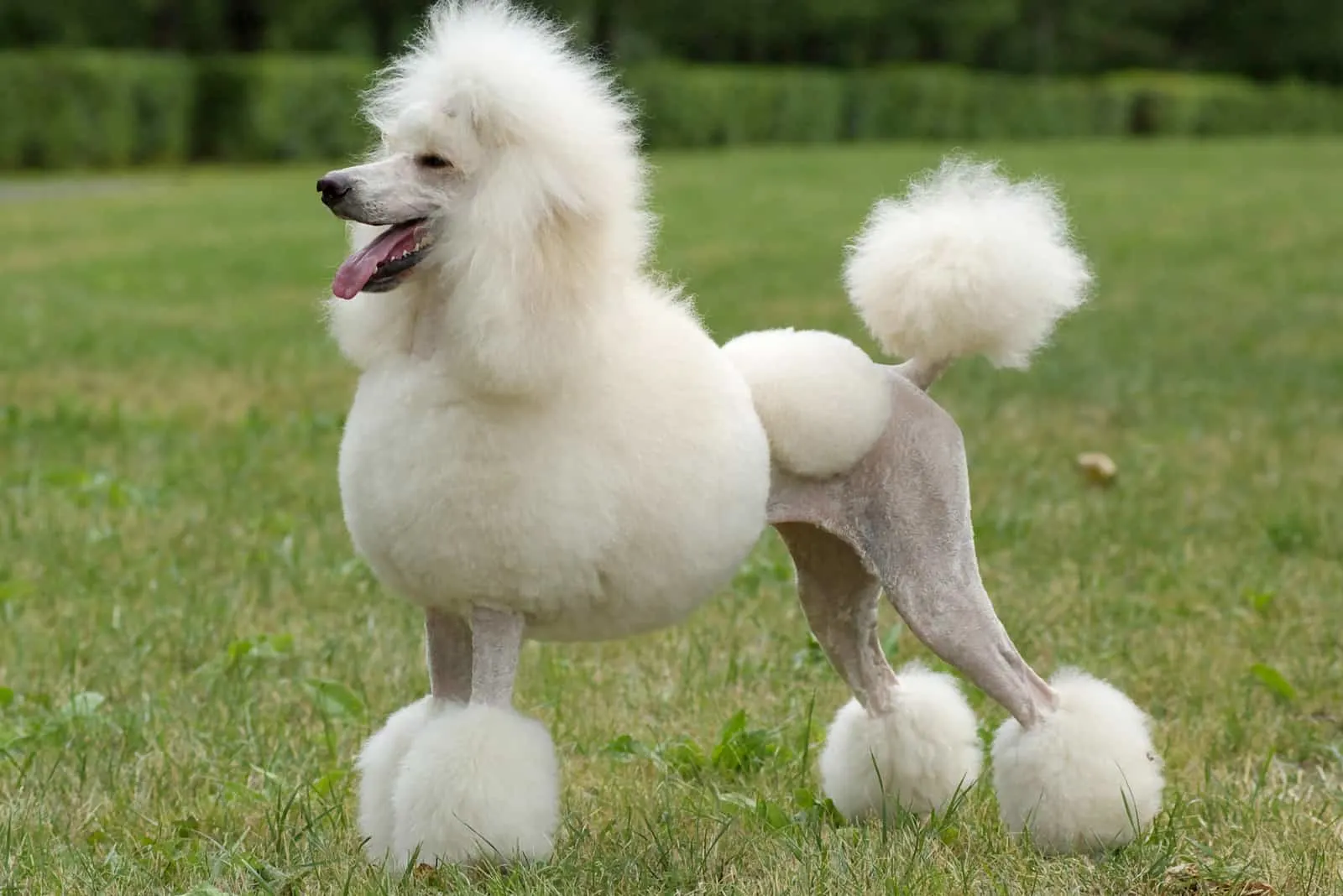 According to them, their goal is to improve people's lives by placing healthy pups in contented homes.
They are a group of dog enthusiasts dedicated to introducing responsible, loving people and families to the best breeders in the country. They uphold the highest standards for both themselves and their clients and work to enhance the lives of each puppy, breeder, and owner that joins their family.
They have given puppies to more than 200,000 homes.
Address: 7261 Sheridan St Suite 300A, Hollywood, FL 33024, United States
Contact Email: [email protected]
Phone Number: 866-306-6064
Webpage: PuppySpot Poodles in Florida
6. D'Gani Standard Poodles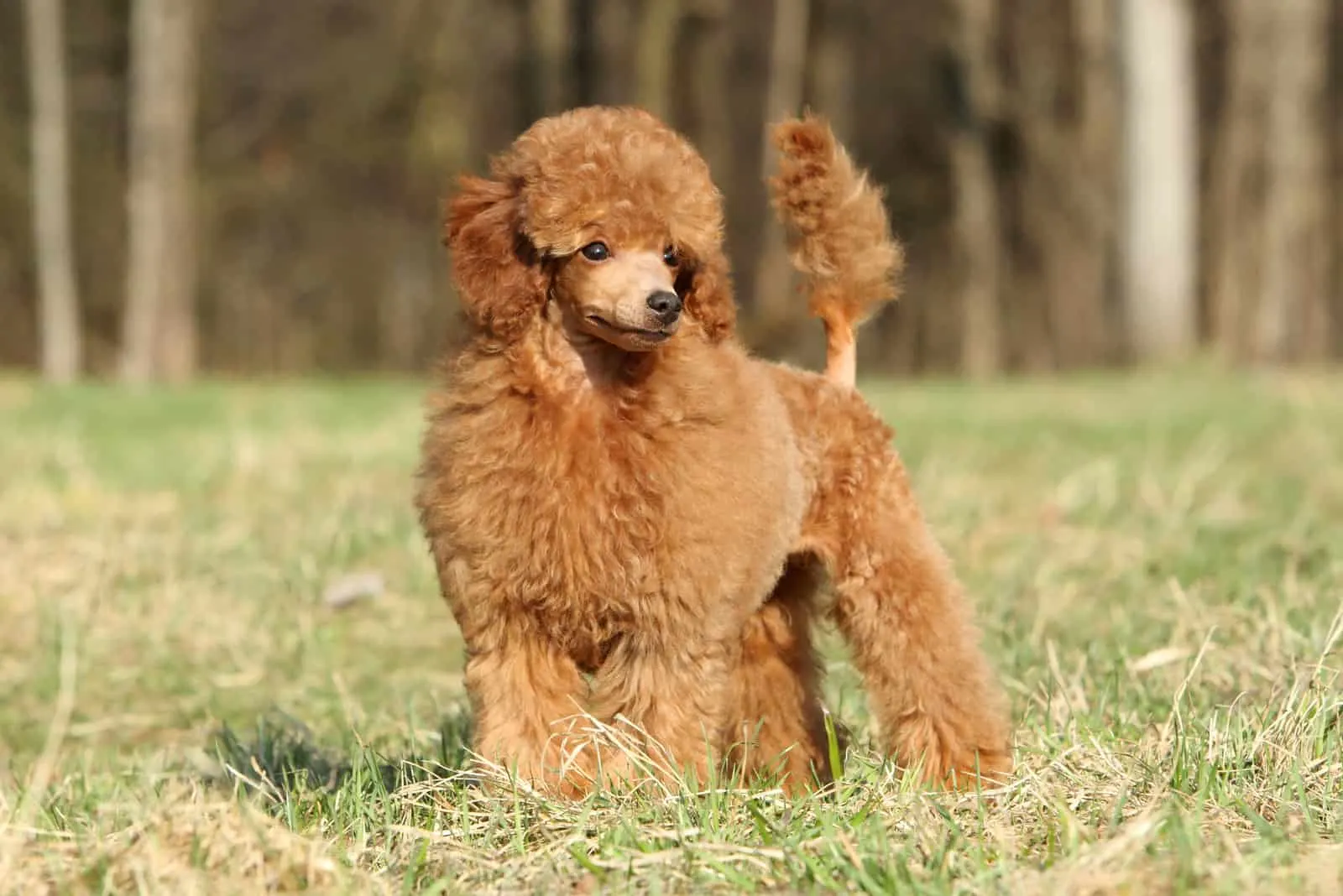 All poodle enthusiasts will appreciate their black and white standard poodle pups, which are healthy, lovely, and cheerful.
They specialize on standard poodles that are AKC registered and inky black and white. Poodle enthusiasts have been extremely thrilled since the early 1990s thanks to D'Gani standard poodle puppies!
It is a "work of love" to breed their cherished standard poodle. To create a puppy that is deserving of being championed and reproduced, a lot of time, money, patience, and hard effort are needed. It is up to them and other reputable breeders to choose which puppy to keep, given that not every litter may generate greater offspring than the parents.
They take their responsibility as "Caretakers of the Fate of Our Breed" extremely seriously. Each litter is closely monitored and they have obligatory health testing before the parent dogs are bred, and health testing of the puppies.
They contend that because dogs are living creatures, there can be no absolute assurance that they won't ever experience health problems, but getting a puppy from parents who have been thoroughly examined and in good health is a benefit you should really aim for. They examine the hips, the thyroid, the NEWS, the eyes, the sebaceous adenitis (OFA), and check for von Willebrand disease (vWD), .
Their objective is to develop poodles that are loving companions and performers that are healthy, joyful, fun-loving, intellectual, and attractive. They are known for having and creating champion bloodlines.
Address: West Palm Beach, FL 33401, United States
Contact Email: [email protected]
Phone Number: 561-791-1234
Webpage: D'Gani Standard Poodles
7. Treasure Coast Poodles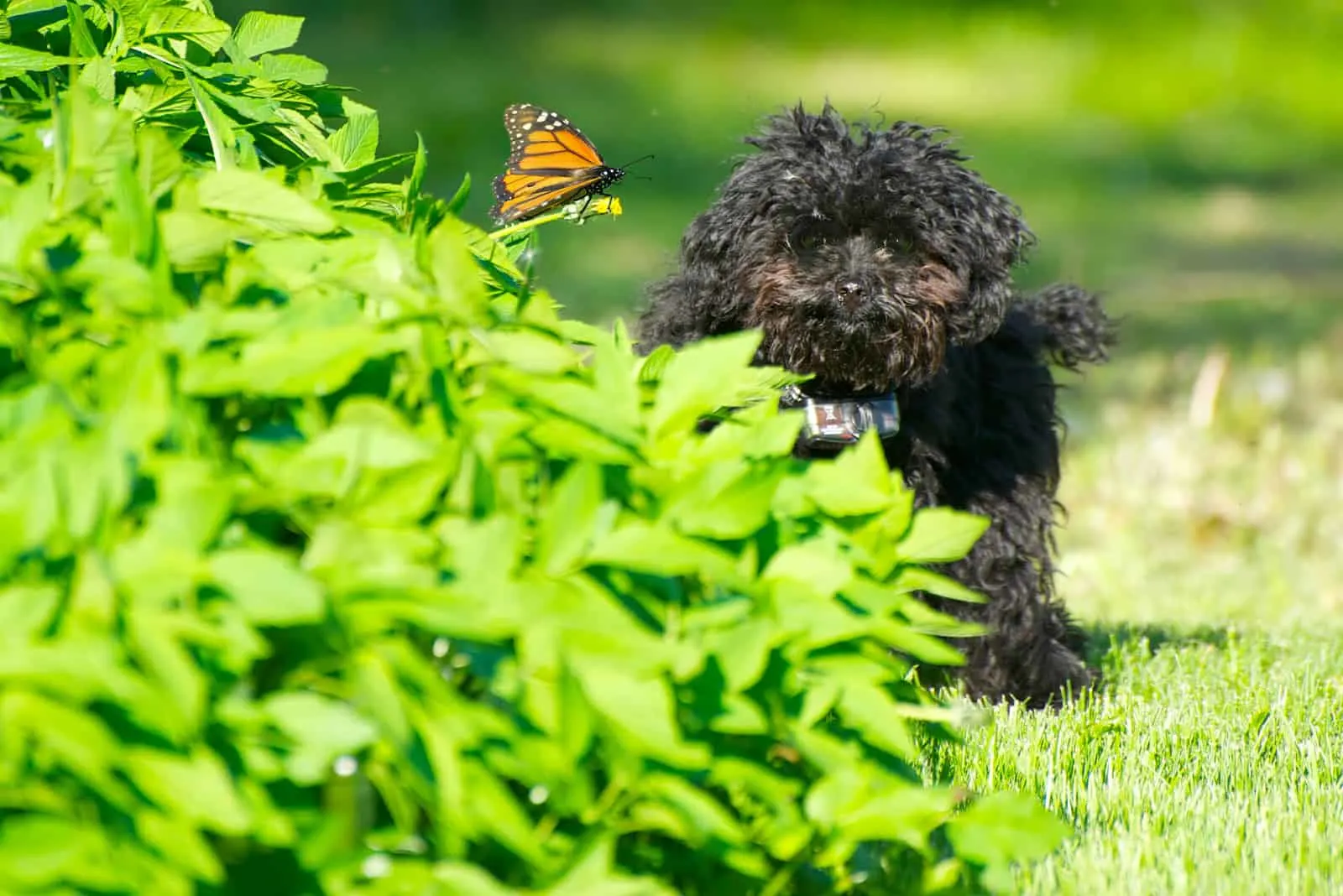 The "Babies" at Treasure Coast Poodles are AKC Purebred, hand reared with love and socialization, potty trained, and bio-censored. Their newborns are nurtured on two acres of land and have veterinarian health certification.
Their babies cost between $3,800 and $4,800. It is necessary to make reservations for puppies because they only sometimes have them available, at most twice a year. They do not permit breeding of these puppies since they only sell them to families who will keep them permanently, but they do want to be involved in the lives of the puppies they sold to you.
Address: north of Palm Beach, Florida. Important note: since the breeder is working from home, you should firstly contact them via phone or email, and they will send you their address info.
Contact Email: [email protected]
Phone number: 772-291-7830
Webpage: Treasure Coast Poodles
8. Elizabeth Cook's Poodles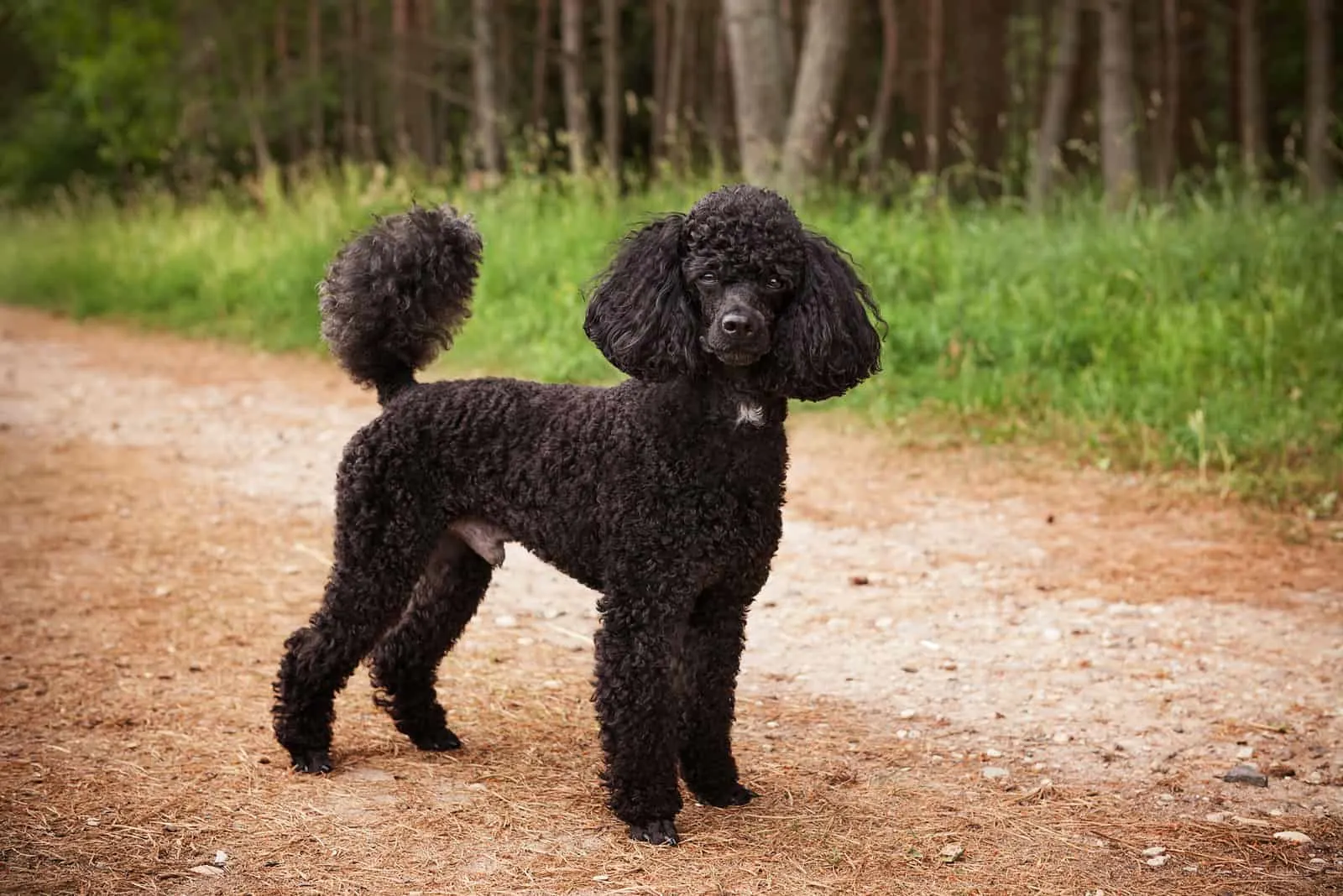 Poodles are bred by Florida native Elizabeth Cook. They are known for celebrity Standard Poodles. For families and individuals, they support high-quality pet and show Poodles. They have offered for sale AKC field trial pups, seizure alert working dogs, pets, family pets, and show dogs.
AKC promotes committed and ethical breeders with pride. All future puppy owners are urged to conduct their own research and prepare a list of inquiries for the breeder. They urge future dog owners to make absolutely sure they are picking the appropriate breed for them as well as purchasing it from the appropriate source.
Address: Panama City, 32405 Florida, United States
Contact Email: [email protected]
Phone Number: 850-763-5316
Webpage: Elizabeth Cook's Poodles
To Refresh Our Knowledge Of Poodles…
Since you have decided upon buying a puppy of the Poodle dog breed, I have decided to help you refresh your knowledge about this specific dog breed. Being an owner means being responsible for your pup in many ways, from its mental to its physical health.
Therefore, you should be interested in getting to know this dog breed, from its origin, all the way to some interesting facts about this dog breed.
What Kind Of Personality Does The Poodle Have?
No matter the size of the Poodle, be it a mini poodle, a toy Poodle, standard Poodle, or a large Poodle, they have an extraordinarily elegant demeanor.
They are the cats of the dog kingdom because they really like to be clean and neatly groomed. Don't get me wrong, they also like to get dirty and will run to any nearby puddle or any type of water that they can get themselves into.
They are a really playful dog breed that has loads of energy. If you are living an active lifestyle, this dog breed will compliment you for sure. Going for a run? Make sure you bring your Poodle with you. They will also probably outrun you, so bring your best running shoes.
They aren't amongst the most intelligent dog breeds without a reason. This dog breed can even learn how to read. Yes, you read that correctly – they can learn to read.
They can learn many tricks, obviously. But what is most interesting is that they can memorize written words on paper and act according to what they say. They will know to actually sit if the word 'sit' is written on the paper.
Actually, every Poodle mix is considered to be very intelligent, thanks to the Poodle parent breed. Just from this, you can see how big of an impact the Poodle parent has on the intelligence of the dog breed.
Aside from being intelligent, they are really loving and know how to show affection accordingly. They are also known to be very vocal, which means that they can also be great guard dogs.
Do Poodles Like To Cuddle?
As active and high energy as they are, they are nonetheless couch potatoes, and huge cuddle buds. They really love to both give and receive attention from and to their human owners.
They will be happy to spend time with you cuddling on the couch, and to also nap throughout the day, by your side. Your attention means so much to them. Dog owners report that they even enjoy spending time with their humans rather than with other dogs.
So yes, most definitely, Poodles like to cuddle. Sorry, they don't like it, but love to cuddle!
No matter whether their size is toy or large, the Poodle will be your loyal lap dog. If you decide upon owning a large Poodle, make sure that you prepare yourself for receiving a 80+ Ib hug every time you lay down to watch TV.
Do Poodles Make Good Pets?
Poodles tend to be a little distant by nature. At a young age, they must be introduced to humans and other animals. They will be able to adjust to strange sights, sounds, and odors thanks to this. Additionally, it will make them less aloof.
Your poodle's natural predisposition to be shy may develop into suspicion or skittishness if you don't socialize them. However, this is resolved easily.
Poodles like human companionship in general. They like being in the presence of both adults and children. However, if you are more interested in the toy Poodle or the mini Poodle and you have smaller children, you will have to make sure that they know how to be gentle with the small Poodle.
To sum it up, Poodles make good pets. They need to be exposed to various sounds and various surroundings because they are a bit sensitive by nature. Nonetheless, if you do this when they're still puppies, you won't have any problems later with this intelligent dog breed.
What Does A Poodle Look Like?
Poodles are distinguished by their long, pointed noses, curly coats, and tiny, dark eyes. The trim continental clip, that leaves curling pom-poms of hair expertly sculpted all around their joints and chest, is also notably linked to them as one of the most elaborate dog grooming techniques ever.
A standard poodle stands 18 to 24 inches tall on average, but it's the fact that it's above 15 inches tall that distinguishes it from tiny and toy poodles.
The average weight of a standard poodle is 50 to 70 pounds, with females often weighing less than males. Some dog breeders do, however, produce big Poodles that may weigh up to 100 pounds.
The showy continental clip, which is short and fuss-free, is typically only seen on show dog poodles, which may surprise those who are inexperienced with poodles. Family pet poodles typically choose the more subdued sporting clip.
What Are The Different Colors Of Poodles?
Poodles mostly come in a solid coloured coat. It is a rare occasion that a Poodle will come in a two coloured coat.
The most common coat colors of Poodles are white, black, or brown, however they can also have apricot to silver coats.
Is The Poodle A Healthy Dog Breed?
Reputable breeders frequently test their animals for health problems, so if you take the time to study the breeder you're dealing with when choosing a purebred dog, then you should really be aware of the dog's ancestry and whether any health issues run in the family.
Maintaining routine veterinarian consultations will enable you to keep informed about the health and wellbeing of your dog.
What Is A Poodle's Life Span?
The lifespan of the poodle is dictated by the size of the poodle, the breeder, and the maintenance of the dog's health by their owner.
Poodles have a lifespan of 12-15 years and are generally healthy dogs. Having health tested parents leads to having a healthy poodle.
Final Word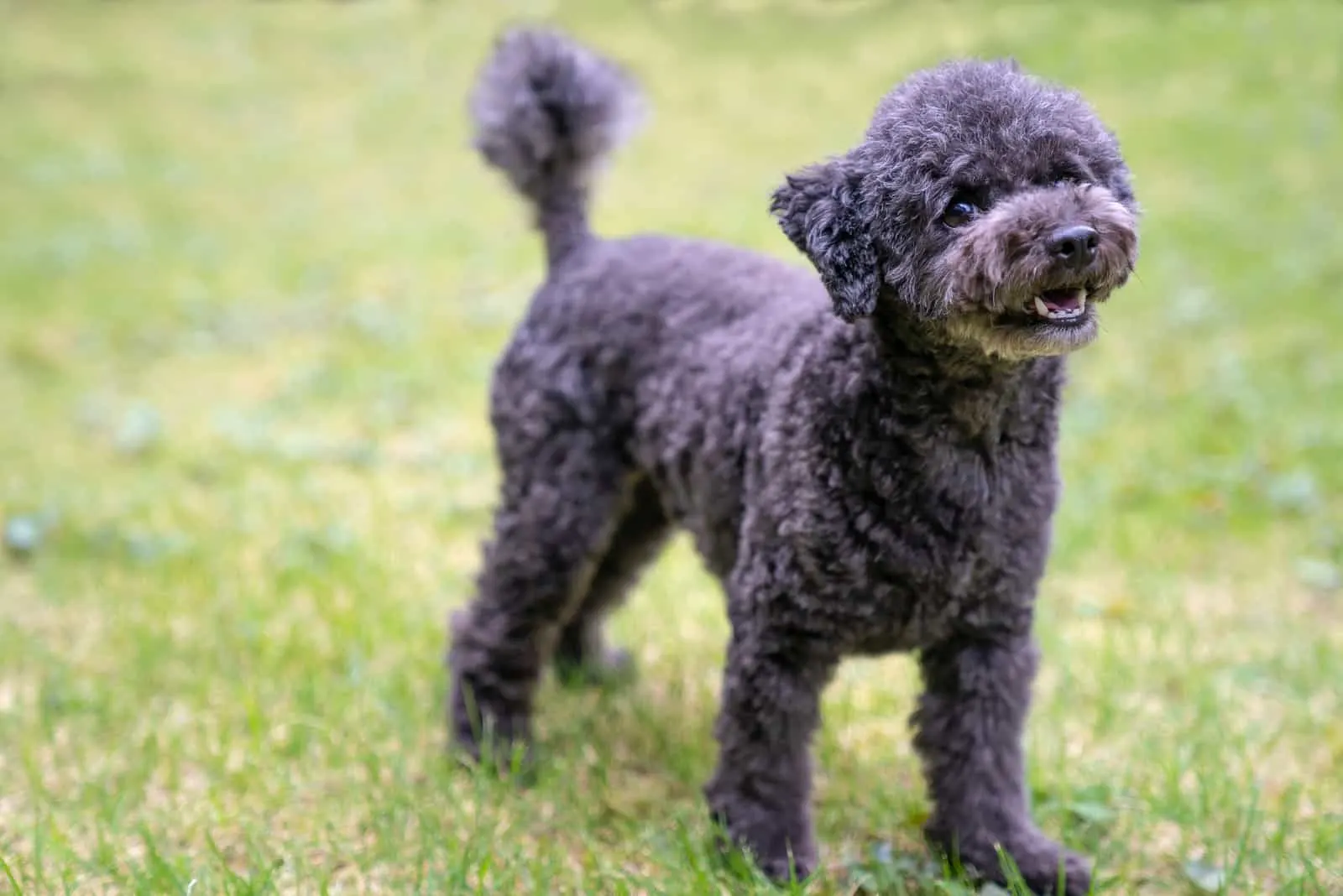 The decision to choose the best Poodle breeder for you is completely based on your intuition. While reading this information that I have provided, you have to make sure that you feel that this breeder feels like a reputable one to you.
It is of a high importance that you meet in person with the dog breeder, find out the way the parent dogs are living, and be satisfied with information that you find out about the dogs or the breeder.
No matter if you're looking for a mini poodle, a toy poodle, or a standard poodle, your goal is the same. I recommend to everybody who is buying a dog to visit a few different dog breeders, rather than focusing only on one.
You may find out that you just click better with some other dog breeder or some other puppy, which is why it is important to have more options. Whatever you choose, you are to end up with one of the best dog breeds.
Whatever breeder you choose to buy your puppy from, I am sure that this charming hypoallergenic dog breed will make a wonderful pet to you and your loving family.