Humans buy and sell things every day. It's just the way our economies and societies run. There has to be an element of trust in every purchase, though some of us know only too well that there are those who are happy to break that trust.
Rightly or wrongly, the world of used cars has earned a reputation for being filled with shady characters of dubious repute. We are automatically wary of buying from certain salespeople or used-car lots.
So, we exercise caution, and we do some research. We avoid one showroom and head out of town to another because we've heard good things about them.
Sadly, when buying a dog, we need to be equally careful – if not more so. A car is an inanimate object and can be replaced or repaired. A dog is a precious life that deserves the very best care, love, and affection.
If you're thinking of buying a Pug, then this guide is designed for you. As well as providing a list of the best Pug breeders around, it will also equip you with the knowledge of how to spot a good breeder and let you know which ones you should avoid.
Pug Breeders Florida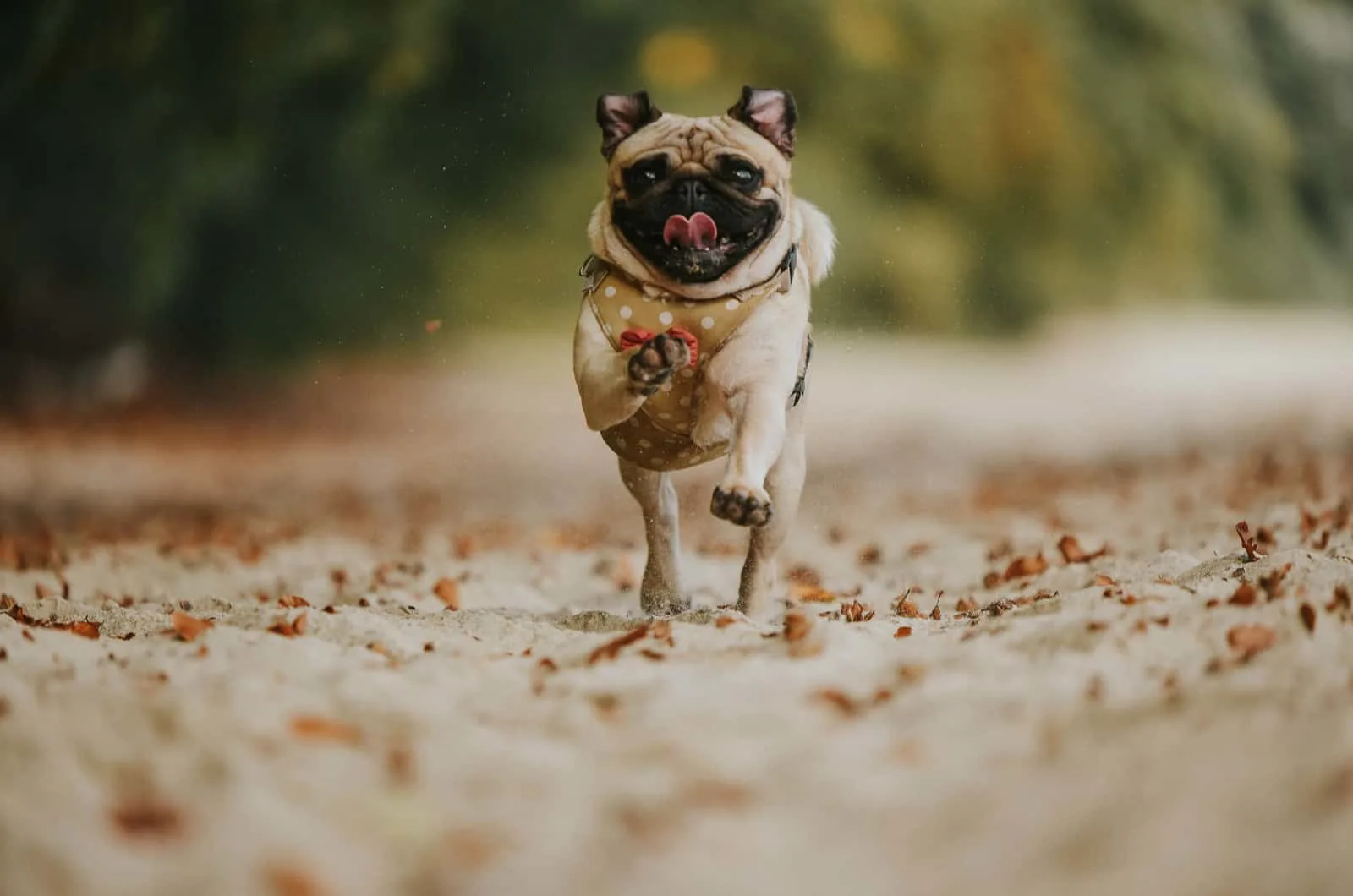 Researching Pug breeders (or any dog breeders, for that matter!) can be a frustrating, thankless task. Many breeders don't help the issue, as their websites are basic, badly laid out, or stuffed with irrelevant information and fuzzy photos. Some don't even have websites! Others don't tell you where they are located.
So when you come across a website like the one belonging to Purelypugs in Florida, it's a real pleasure. It's laid out well, has clear, professional photos (and videos!), and all the information you need.
One section that is particularly nice to see is called I am a breeder, a heartfelt and honest piece all about why they breed Pugs and what it means to them. It is clear from this that every pup is cherished and valued and that the breeder does this for the love of the breed and not for any profit.
All of Purelypugs pups are American Kennel Club (AKC) standard fawn or black 100% purebred Pugs. Each one is microchipped and sent to your home with a Smart Pet Love Snuggle Puppy to help it settle into its new home. They are hand-raised as naturally as possible (by the breeders and the mother dog), and every effort is made to ensure that they are healthy and happy.
A Purelypugs puppy will cost $3,200 plus tax, and they do not ship their pups for safety and comfort reasons.
One more point in Purelypugs' favor is that they run a therapy-dog service, where their dogs interact with adults, children, and those in the special needs community.
All in all, this is an excellent example of a good, reputable Pug breeder!
Check them out for yourself…
Website: Purelypugs
Pug Breeders In Michigan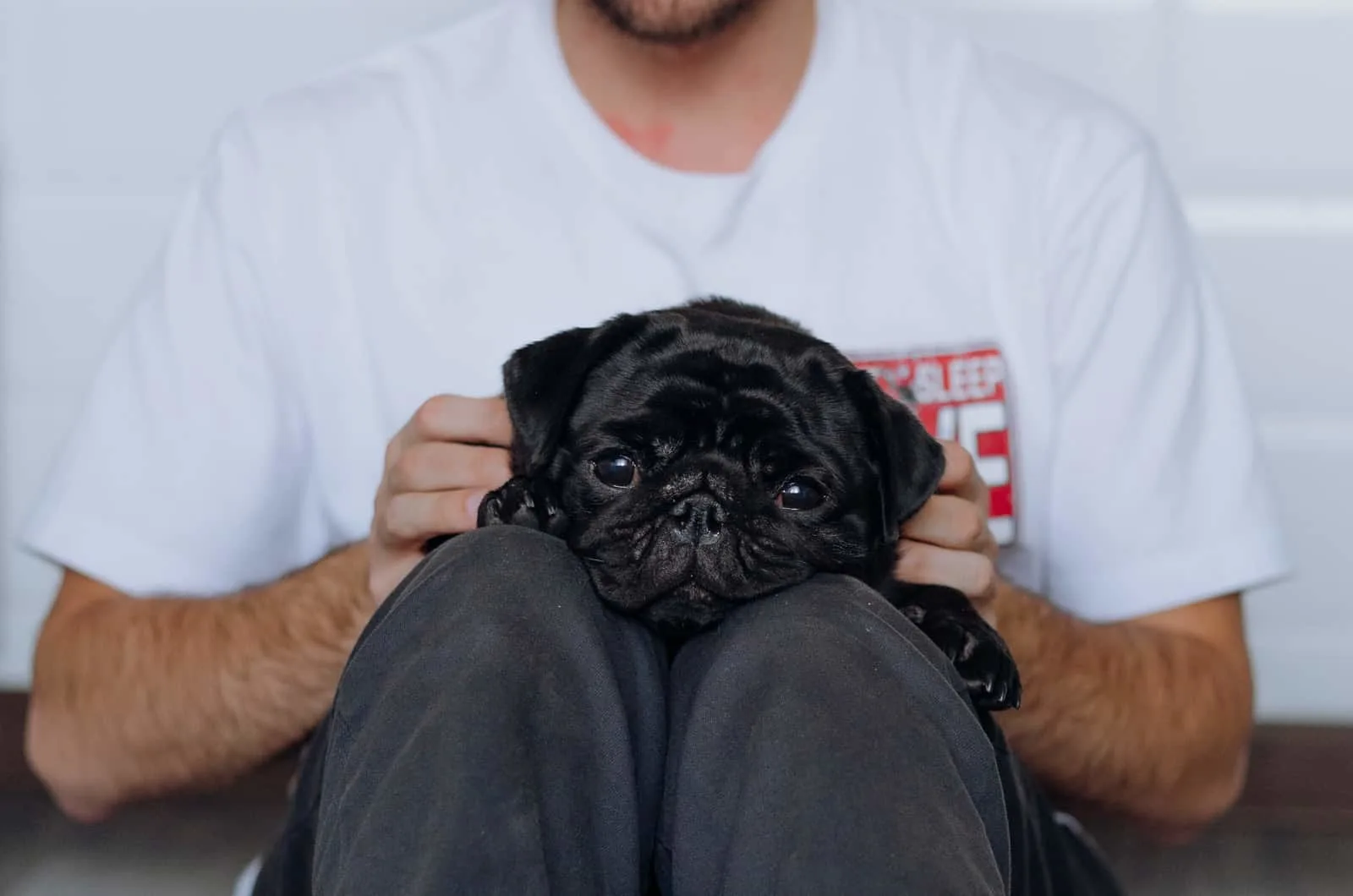 When it comes to the name of a breeder, it isn't wise to read too much into it, but when you see the name Snugglepugs, you can't help but assume that these are good people.
Happily, when you dig deeper, you find that this breeder is one you can trust.
Gary and Joan Yerkie, who run Snugglepugs from their 20-acre site in Whitehall, MI, clearly have a great passion for the Pug breed. Their mission is to produce mentally and physically healthy Pugs of a sweet, friendly, and affectionate nature.
Their pups are raised for at least the first 8 weeks of their life in the very heart of the family home. They are desensitized to the sounds of the environment around them to prepare them for their life ahead. Each puppy is raised as a family pet first and foremost, although some are taken to dog shows when they are old enough as they are show-quality dogs.
Snugglepugs is a member of the Pug Dog Club of America (PDCA) and stands by its rules and standards. They are also part of the AKC Breeder of Merit program.
The price of each puppy varies according to its quality and color, but on average, they cost around $1,500.
You can find out more by contacting Gary and Joan directly:
Website: Snugglepugs
Phone: 231-894-4641
Email: [email protected]
Pug Breeders In Ohio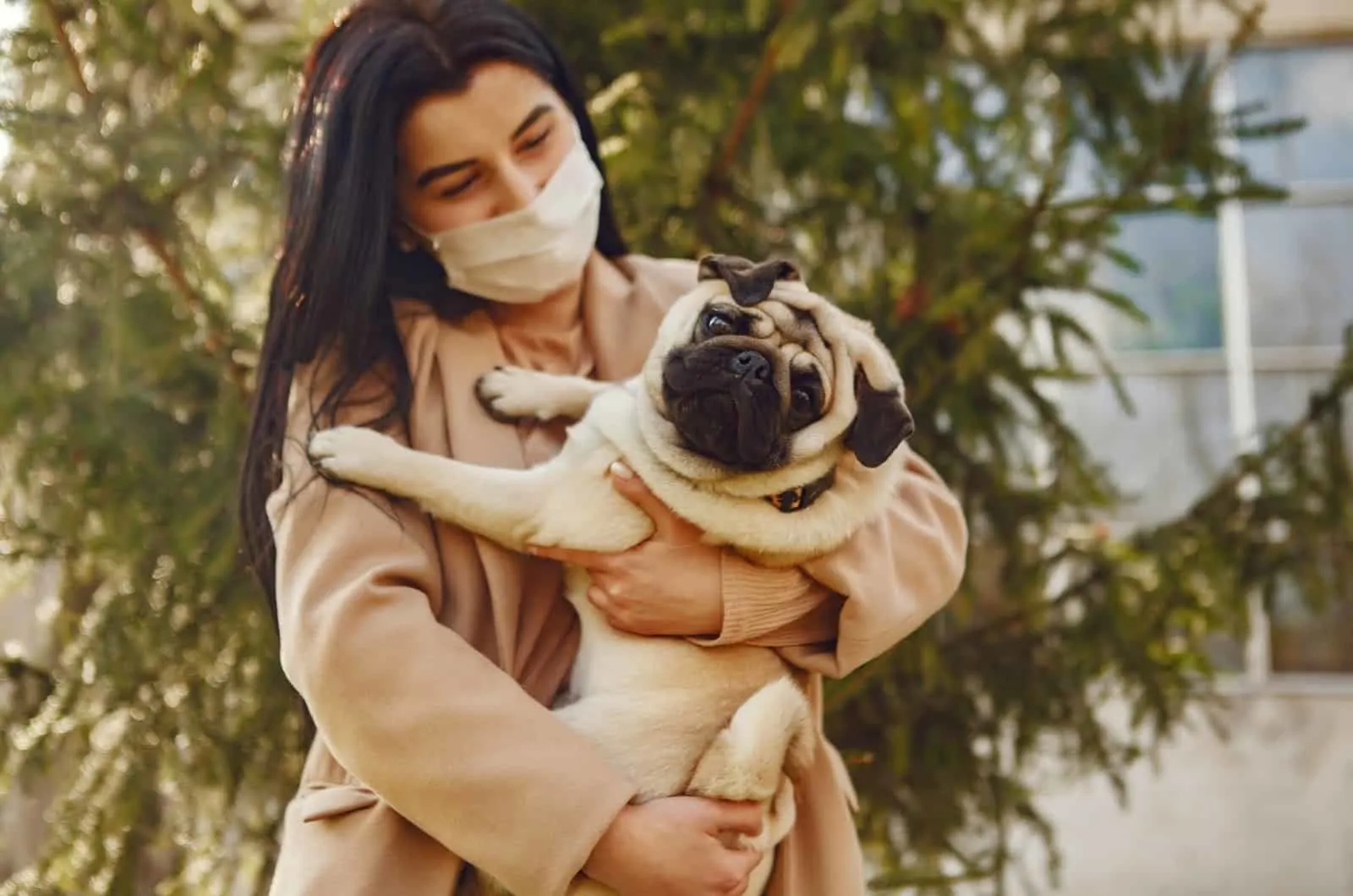 One sign of a trustworthy breeder is when they show humanity. It isn't about selling a good sob story; it's about them opening up and revealing stories that are very personal and touching. And that's a brave thing to do.
Michelle L. Branning of Tipping Point Farm in Columbia Station, Ohio, has bred Pugs full time since 2013 (though the farm was established in 2003/4), but that's only part of the story. In the about us section on the home page of the Tipping Point Farm website, she tells us how it all started and shares about the loss of their beloved Pug, called Cheese. This lovely pooch was the reason behind it all, the inspiration for Michelle's passion for Pug breeding. As she says, she wanted everyone to have the chance of owning a 'Cheese'!
Further down the page, Michelle shares another personal tragedy – the loss of her father to cancer in 2019. Obviously, this devastating blow affected the breeding program, and Michelle has taken some time to get back up to speed, as you'd expect.
Sad tales aside, Pugs are at the very heart of life for all at Tipping Point Farm. They are bred with an emphasis on health, but this breeder has earned the reputation of having the largest variety of Pug colors in the country, and not just the usual silver, apricot-fawn, or black examples you commonly find!
Retired dams and sires are never rehomed but instead are given the opportunity to live out the rest of their lives in comfort as part of the family at Tipping Point Farm, being pampered even more, if that's possible!
Standard color Pug puppies start from $1,500, and rare colors start from $3,500 each, with a $500 non-refundable deposit. You will not be able to pick up your puppy until it is at least 8 weeks of age.
Tipping Point Farm pups come with a one-year health guarantee that covers congenital defects on a refund or replace basis. Pups will also be vaccinated and dewormed and will come with a bag of puppy food. Shipping can be arranged, and you can check the terms and conditions on their website.
Finally, Michelle encourages potential Pug parents to call or email her any time for any queries or concerns.
If you like the sound of Tipping Point Farm, feel free to contact them:
Website: Tipping Point Farm
Phone: 440-935-7597
Email: [email protected]
Pug Breeders Maine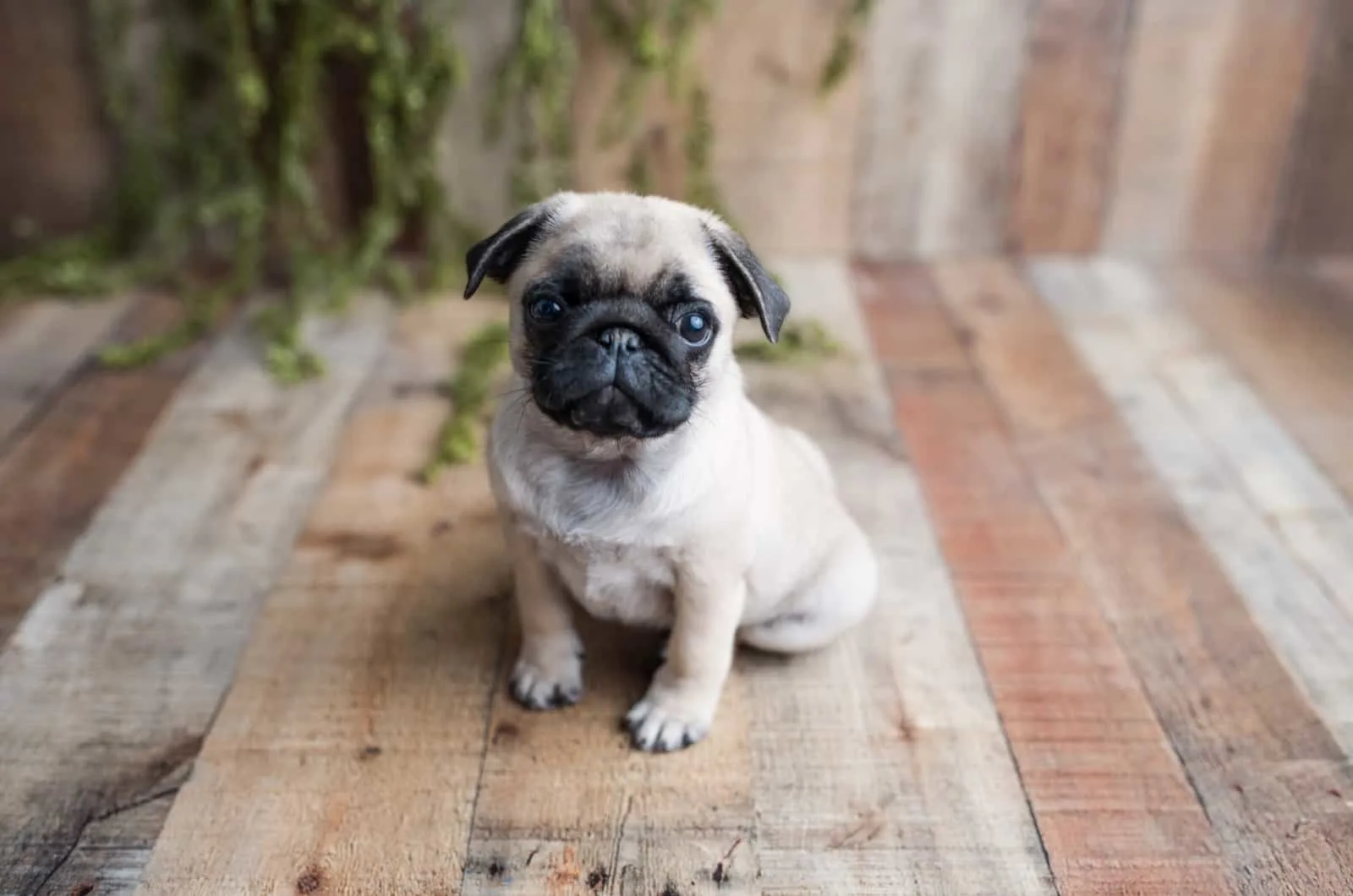 One sure sign of a reputable breeder is that they show an interest in their pups even after they have gone to their forever homes.
KayJo Pugs, based in Buckfield, Maine, states on its website that buyers are expected to keep in touch and provide updates on each pup. This is not only to make sure that they are being looked after, but it may also provide essential information that the breeder needs for further breeding programs.
KellieAnn Jordan, the owner of KayJo Pugs, also goes to great lengths to spell out exactly what it's like to look after a Pug, explaining what is expected of a Pug owner. It leaves the reader under no illusions as to what's involved and doesn't hold back when it comes to the negative points, urging people not to go ahead if they have any doubts at all.
An unethical or unscrupulous breeder really wouldn't care enough to do this!
KellieAnn advises potential Pug buyers to read any contract (hers included) very carefully before signing and to contact her if you have any questions.
The application form is lengthy, with 18 different questions about your circumstances, preferences, and intentions. The final question is, Are you 100% sure that a Pug is the right dog for you and your family?
All KayJo Pugs are sold with the understanding that they will be spayed or neutered and that the deposit is non-refundable. The pups are dewormed, vaccinated, health checked by a vet, and come with a limited 1-year health guarantee.
Although the cost of the deposit and the price of each pup isn't stated on KayJo Pugs' website, there's enough information on KellieAnn's website and Facebook page to determine that KayJo Pugs is one of the good guys!
If you're interested in any future litters, here is KayJo Pugs' contact information:
Website: ​KayJo Pugs​​​
Facebook: ​@KayJoPugs​​​
Phone: 207-330-8515
Email: [email protected]
Pug Breeders In Massachusetts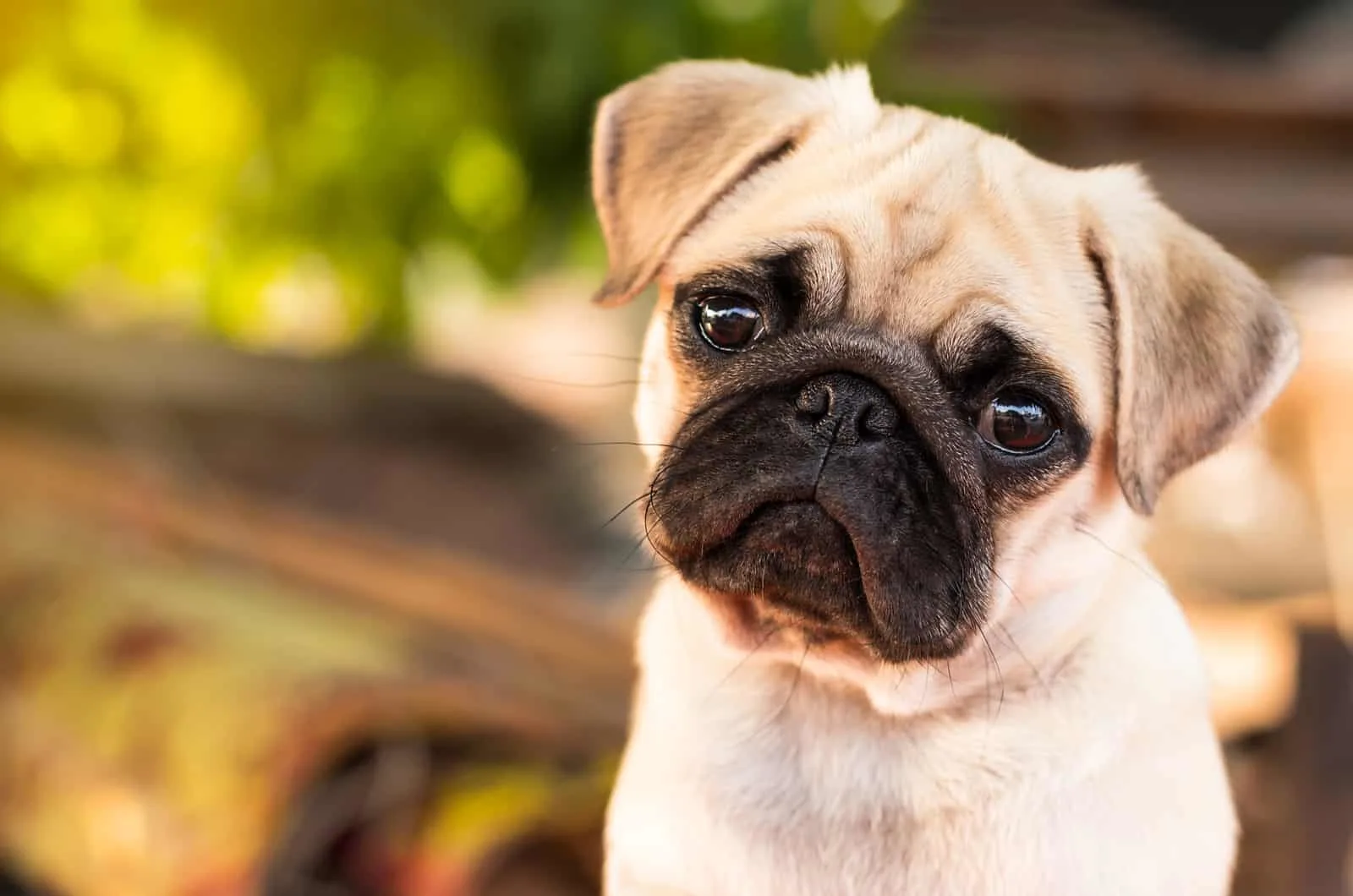 One reason why breeders are so different is that they all come from diverse backgrounds, with varying opinions and missions. The one thing that connects them is a love for the breed.
Some breeding programs are family-run, with parents passing on the baton to children and even grandchildren. Others have a more professional feel, run by highly qualified people.
Sidestreet Kennel, based in Granby, MA, falls into the latter category, inspiring confidence with a well-constructed and professional-looking website. Although this breeder focuses its efforts on conformation for the show ring, there is also an emphasis on excellent companion dogs. In fact, Maryanne Mack, the founder of Sidestreet Kennel, believes that this is the most important role that dogs fulfill.
What sets Sidestreet Kennel above the rest is that Maryanne is a fully qualified doctor of veterinary medicine, meaning that she possesses the expertise to ensure that all her pups are healthy. Maryanne was surrounded by dogs while growing up, eventually becoming interested in handling, conformation shows, training, agility, and obedience. She began offering training sessions with methods rooted in her education at Mount Holyoke College, which focused on behavior and neuroscience.
Over the years, Maryanne realized that dogs were often mismatched with their owners, usually in terms of lifestyle. She also learned that many people had been duped by unscrupulous breeders into buying poorly-bred animals with health and behavior problems.
Sidestreet Kennel was established as a solution to these problems, and Maryanne started breeding Australian Shepherds. This was followed later by the Boston Terrier, and more recently, the Pug was included in the breeding program.
Maryanne is supported in her work by her partner, Hayleigh Mansfield, a professional dog show photographer. Together they breed and raise the pups on a 15-acre farm, where they can have plenty of exercise, socialization, and exposure to many different experiences.
Maryanne's mission is to provide pups that fit in and adapt to many situations and circumstances. Her expertise in training allows her to make this a reality, and she also offers lifetime training and behavior consultation for all her pups.
Also, any Sidestreet Kennel pups can enjoy boarding there when required, where they'll certainly be pampered and cared for. Hayleigh's photography skills are also on offer as an extra service.
One final sign that Sidestreet Kennel is one you can trust is that Maryanne invites prospective buyers to visit the site to meet with them and the dogs and to learn more!
Again, pricing information isn't available, so you'll need to contact Streetside for this.
However, each dog comes with a lifetime health guarantee against genetic disease, a full health check, vaccinations, a microchip, and a month of pet insurance. The pups are sold on the understanding that they will be spayed/neutered and that the buyer will return the dog to them if they cannot keep it for any reason.
​You should be aware that their waiting list can be 1 to 2 years!
This is where to contact them:
Website: ​Sidestreet Kennel​​​
Email: [email protected]
Pug Breeders New Jersey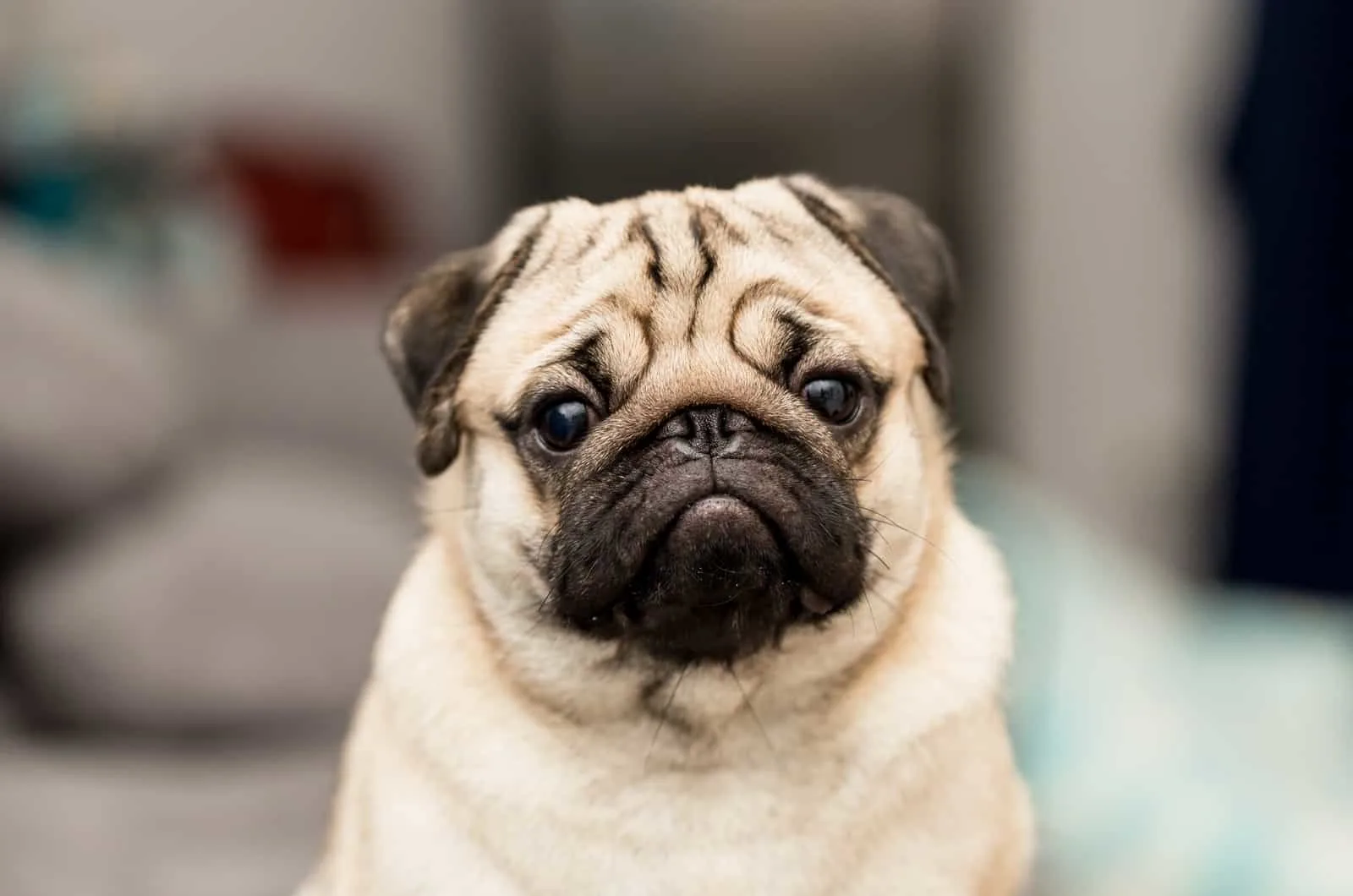 Panini Pugs, situated in Vernon, New Jersey, breeds standard and rare-color Pugs to the AKC standards.
Christina and Richard, who run Panini Pugs, are absolutely in love with this breed, and it's clear that they are devoted to producing Pugs of the best quality in terms of health and temperament.
Pugs are their life! Panini Pugs socialize their pups by introducing them to dogs (big and small), cats, and kids.
Their pups are sent to your home with a full health check, a health guarantee, and have been vaccinated. They are also dewormed, microchipped, and have been at least partially potty trained.
And they'll even have had basic obedience training and will be 'crate friendly,' making your life easier!
Panini Pugs offer a boarding service for anyone who has bought a pup from them previously, and they also strongly support the option of rescuing dogs from shelters and believe that their own home would not be the same without a rescued animal.
They encourage prospective Pug owners to do some research into the breed as it isn't for everyone. As they rightly point out, owning any pet is a huge responsibility that should not be taken lightly. Christina and Richard's main concern is to keep Pugs out of shelters and ensure that they all have loving, warm homes.
Here's how to contact them:
Facebook: @Paninipugs
Email: [email protected]
Phone: 973-841-0811
Pennsylvania Pug Breeders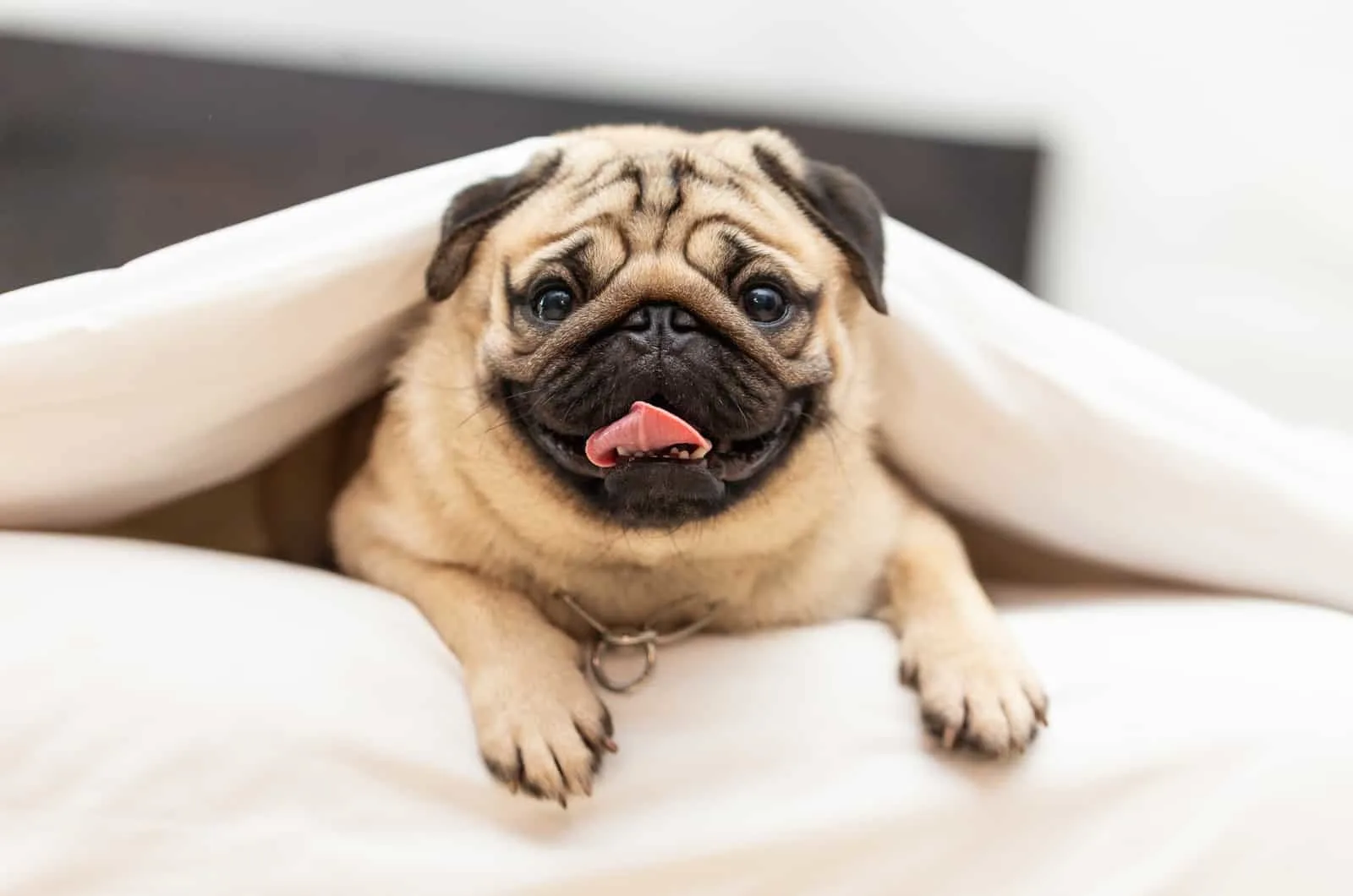 When you're searching for reputable Pug breeders, it's encouraging to see the following words included in a website: Breeding is our passion, not the means to make a living.
You can find these very words on Camelot Pugs' website, along with some other clues that they are a breeder that you can trust.
Camelot Pugs, ably run by Juergen "Jay" Ernst and Barb Mroch, is based in Jeanette, PA. With around 30 years of experience in the game, they are more than qualified to advise people about dog breeding and Pug health issues. They are happy to share this wisdom, and you can find a great deal of it on their website, with sections devoted to pricing, picking the right puppy, their breeding philosophy, and the truth about Pugs. Incidentally, they also breed Havanese as well as Pugs.
You can also find advice on puppy health and training, as well as tips on finding a good breeder. Although you might be overwhelmed by the volume of information, especially if you're a first-time Pug owner looking for help, it's a refreshing change from sites that don't even tell you where they're located. There's even an in-depth section on Pug dog encephalitis (PDE), which highlights new research on this horrible condition.
Camelot Pugs prides itself on breeding and raising healthy pups with both parents from champion lines. Like most other good breeders, they include a 'no shelter' clause in their sale agreement. This means that if you can't keep the pup any longer and are unable to find a good home for it, then you must give it back to the breeder rather than take it to a shelter.
Prices (for 2021) are set at $3,500, with a $350 discount for returning customers. Considering that these are champion bloodline pups with a lifetime health guarantee against genetic diseases, that's a pretty good deal, especially as Camelot also handles deworming, vaccinations, and begins the potty training process.
Pups are sent home with a towel infused with their mother's scent, as well as a sample of dog food to get you started.
You can contact them here:
Website: ​Camelot Pugs​​​
Email: [email protected]
Phone: 724-309-4317
Pug Breeders Texas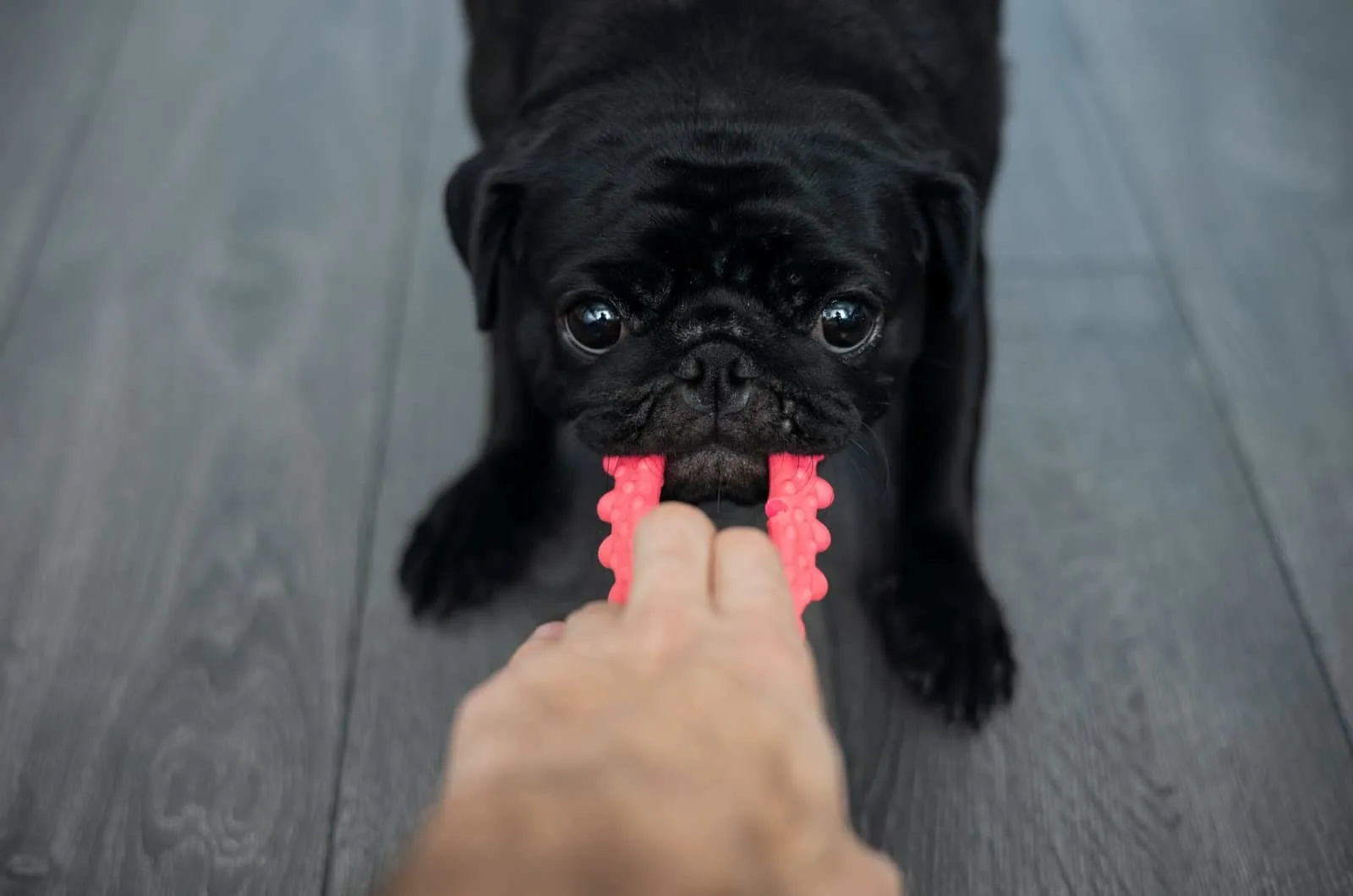 Bre-Z Manor Pugs, run by Louise Tran, is situated in the Dallas area. Louise has more than thirty years of dog breeding experience, starting with Poodles and then Pugs some time later. As of the beginning of 2021, Bre-Z Manor has produced 62 AKC champions!
As well as breeding purebred Pugs, Louise supports the DFW Pug Rescue, taking in Pug mothers-to-be who don't have a home. She provides a safe place for whelping and is one of DFW Pug Rescue's official puppy raisers.
In her own words, Louise feels that responsible breeders also rescue!
Her pups are bred for their physical qualities, structure, and temperament. All Bre-Z Manor Pugs are fit for the show or performance ring as well as being valued family members in a loving, forever home.
Louise welcomes any questions you may have, such as asking about pricing, or you can simply chat about Pugs!
Website: ​Bre-Z Manor Pugs​​​
Pug Breeders New York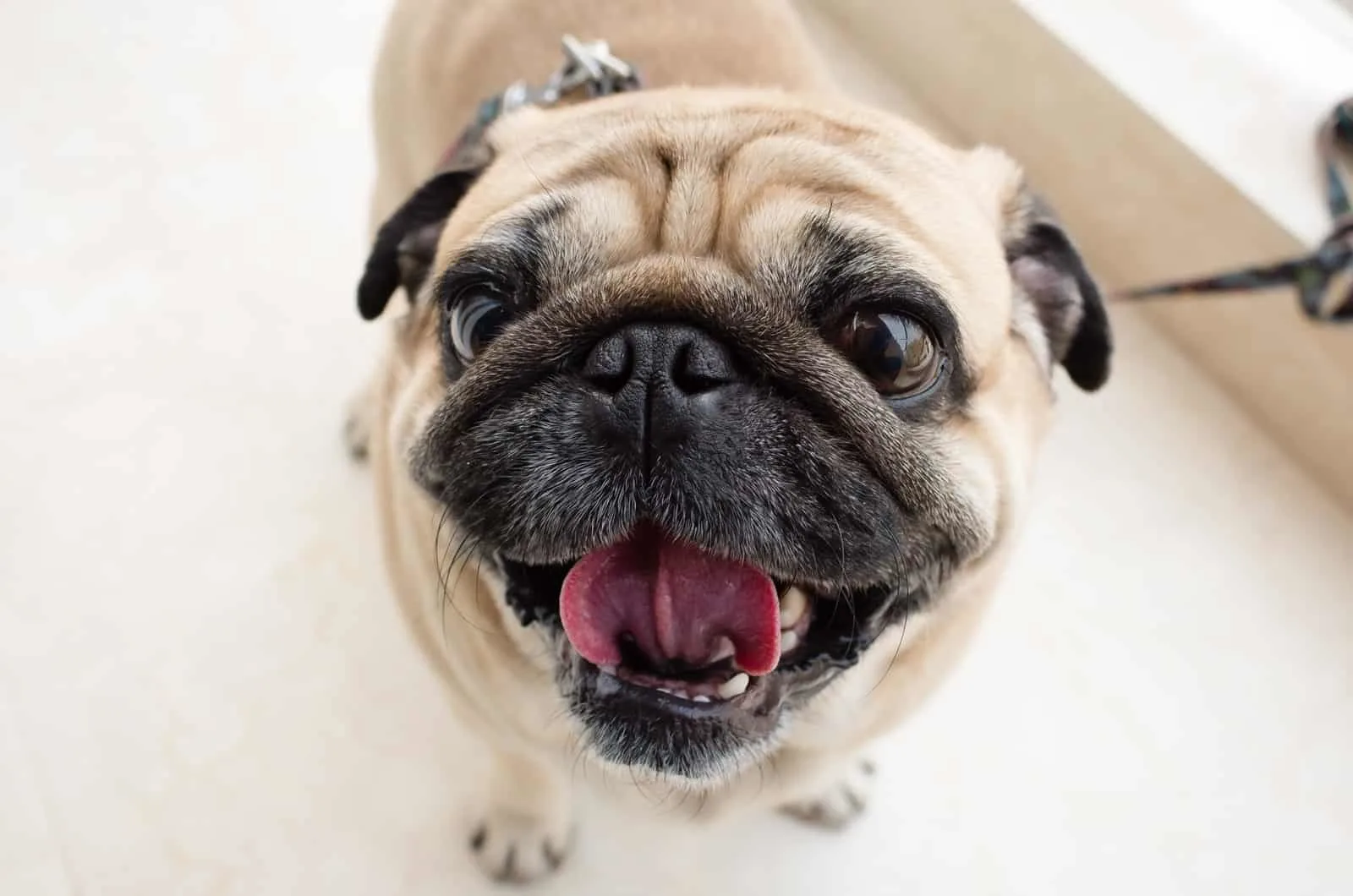 Casull Pugs, operating out of Albion, NY, welcomes you to its homepage with a lighthearted look at the Pug before providing some background information about the breed, including its history, health concerns, and care.
There are many other helpful links, including one about finding a reputable breeder and another about puppy costs.
Casull Pugs, established in 2007, is run by a devoted mother and daughter team, Annie and Cassi.
They are dedicated to producing AKC standard Pugs with a view to bettering the breed. Any pups that they don't plan to show will be sold as companion dogs. As such, you should expect to pay between $2,800 for a pet-quality dog and between $4,000 and $5,000 for a show-quality dog.
All pups are sold on a strict spay/neuter contract, with no exceptions. This is a worthwhile initiative supported by most Pug breeders as it reduces the chance of accidents as well as stopping unethical breeding.
Another point in Casull Pugs' favor is that they don't release the pups until they are 12 weeks of age. This allows plenty of time for socialization and desensitization and for the mother and pups to naturally end the weaning process.
Website: ​Casull Pugs​​​
Email: [email protected]
Pug Breeders AKC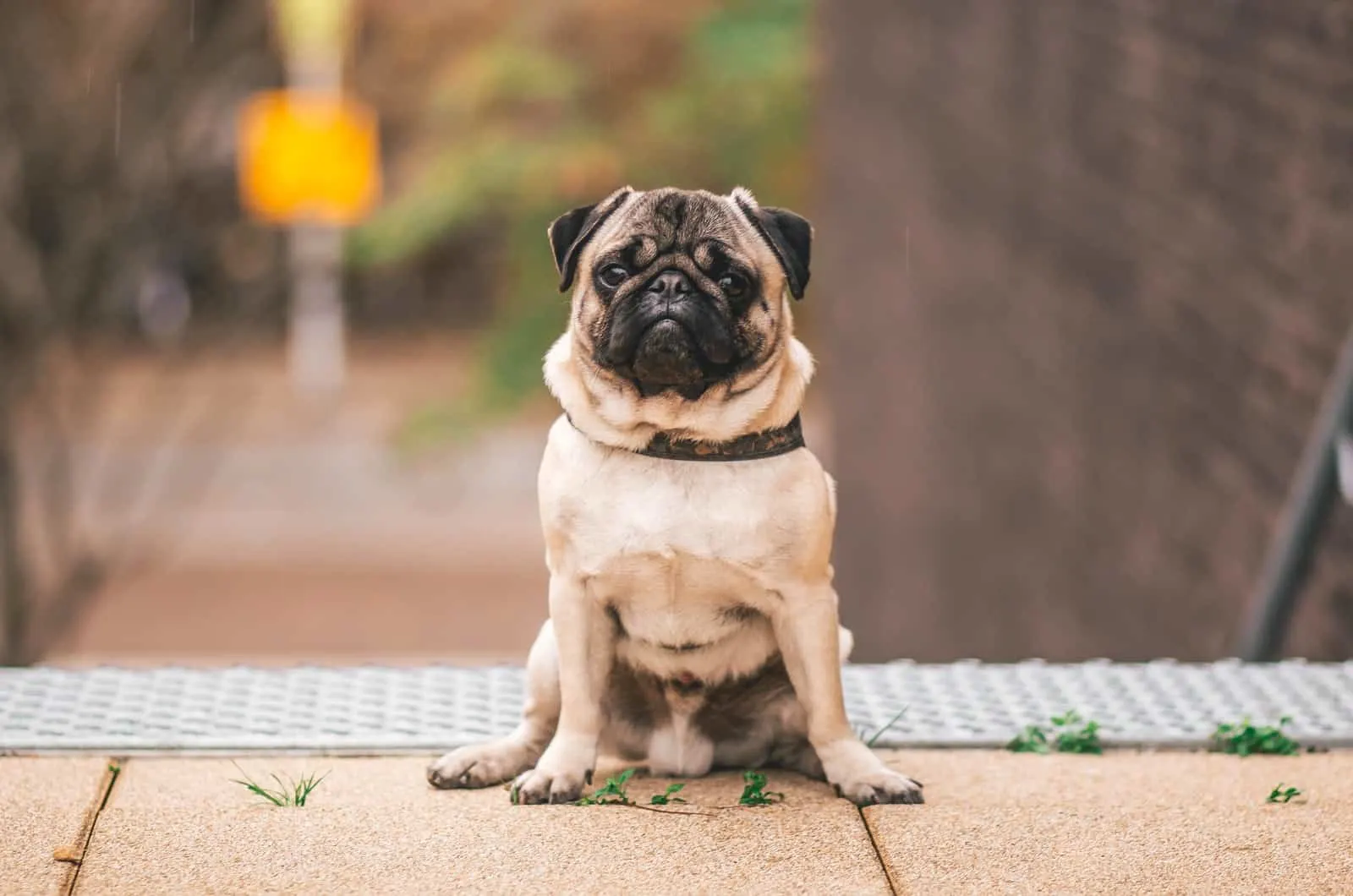 The American Kennel Club is the foremost organization of its kind in the US and is the largest registry of purebred dogs in the world.
However, anyone can register a dog with the AKC, and the benefits of doing so are unclear. AKC registration does not guarantee the dog's health, quality, value, or conditions that pups and parents are kept in. Even owners of pet stores and puppy mills are known to register their pups, and the AKC is known to have used funds from registrations in the past to aggressively fight laws designed to close these appalling places down.
Even some of the breeders who have previously been on their breeder of merit system have been closed down, and the owners jailed or fined for animal cruelty. And the same can be said of the AKC inspections. Some kennels have passed inspection only to be raided and closed down for contravening animal welfare laws.
On the whole, though, the majority of dog breeders still have faith in the overall mission and values of the AKC, upholding standards wherever possible. It's these people more than anything who maintain the integrity of the organization as they really believe in the ideals enshrined in the AKC's rule book.
So, if you're looking for the best Pug breeders, you can still generally trust one who claims to have connections with the AKC. However, it is vital that you still check them out thoroughly to see if they are trustworthy.
It's also worth noting that the AKC marketplace lists hundreds of dogs of all breeds, including Pug puppies for sale. However, the disclaimer at the bottom of the page states that they are not affiliated with any breeders, nor do they endorse them, including those on the AKC marketplace.
Please note, this is not intended as an attack on the AKC, but an acknowledgment that there are issues that need to be addressed for the sake of all breeds as well as the ethical and respected breeders who invest so much money, time, and effort into their work.
How Much Should A Pug Cost?
That's a difficult question! As a rough guide, you should expect to pay between $850 and $5,000, but it's not as straightforward as that.
Remember at the start when we mentioned buying a used car? The price of the car will depend on the age, color, make, model, engine size, and condition of each car, as well as the seller's integrity. Other factors might include its rarity, whether it's a collector's item or a classic.
In many ways, buying a dog is the same. You might find two breeders selling almost identical dogs for very different prices. Much will depend on the color, age, sex, size, and quality of the pup.
While it might seem wrong to talk about dogs in terms of quality, as they're all precious, it's a fact that some are healthier than others and are more closely aligned to the breed standards set by kennel clubs and breed clubs. Then you have things like champion bloodlines, where the pup has a champion-status dog somewhere in its ancestry. Does this guarantee that your pup is a champion? No! But it does mean that the breeder may hike the price.
Also, the term champion could relate to several titles, such as herding champion or obedience champion.
You'll also usually pay more for a pedigree dog. What does that mean? Well, there's some confusion about this. Some people, kennel clubs included, state that a pedigree dog is one where both parents are of the same breed.
However, that really just means that they are purebred. A true pedigree dog has a documented lineage. That is, you have a record of its purebred parents, grandparents, great-grandparents, etc. So, all pedigree dogs are purebred, but not all purebred dogs qualify as pedigree!
Another factor that affects the price is whether the pup is registered with a breed club or kennel club, such as the AKC. As we learned in the last section, the benefits of doing this aren't exactly clear.
All of this shows you just how complex the issue is, and that's before we've mentioned the cost of breeding the dogs. Reputable breeders invest money, time, and effort into producing healthy dogs with an excellent temperament. It's a true labor of love, with little profit, if any. The more experience Pug breeders have (or any dog breed, for that matter), the more they will charge, as their knowledge and expertise are poured into the breeding program.
Puppy mills, pet stores, and backyard breeders will cut corners to make more cash.
In the end, that's the main difference between a good and a bad breeder. This brings us to the next section.
But before we do that, we should probably suggest that you'll pay an average of between $1,000 and $2,500 for pet-quality Pug puppies.
How To Find A Reputable Pug Breeder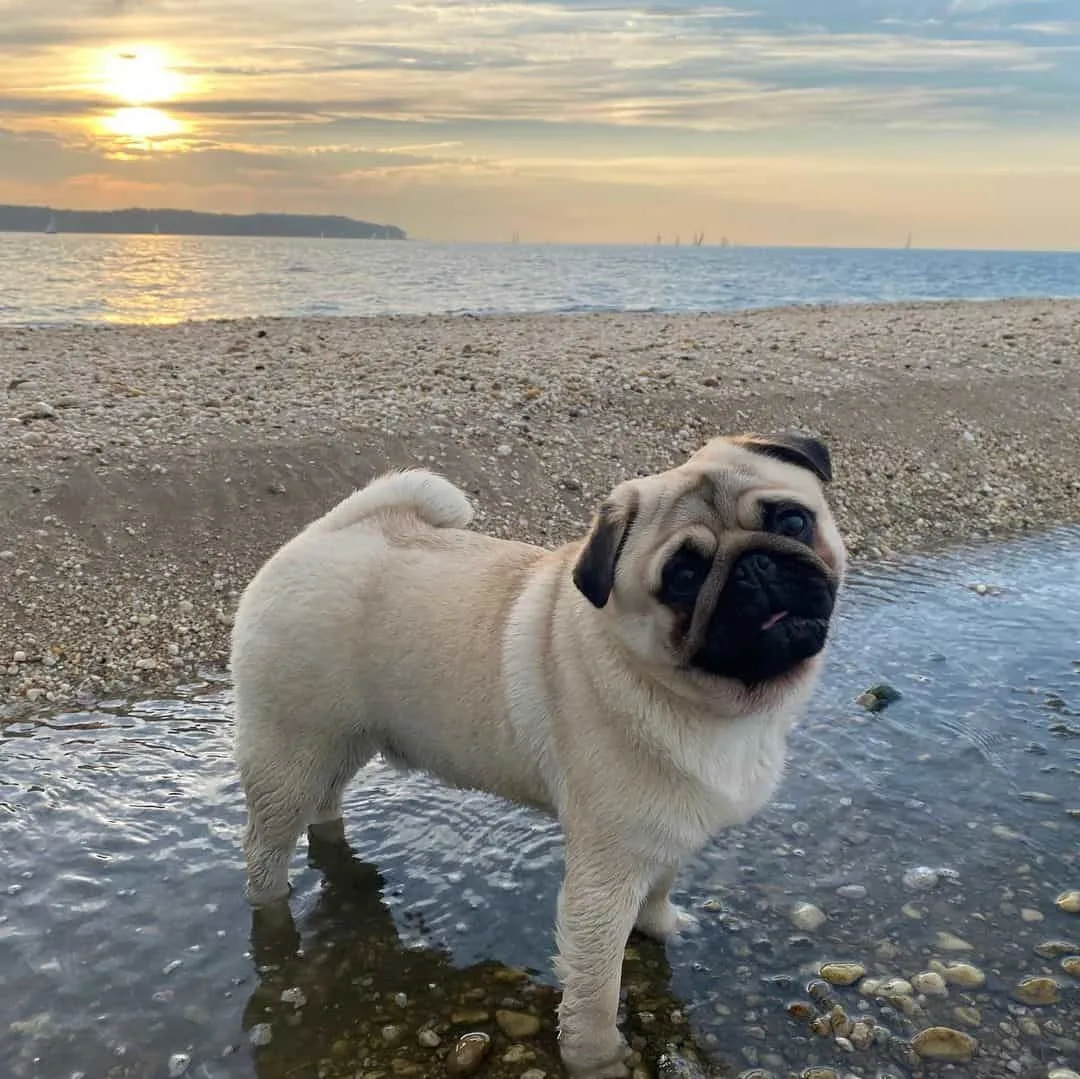 Photo from: @noodles.pug.casanova
We touched on this briefly, but it's essential to be able to tell the good from the bad. After all, you don't want to give your money to a place that treats its animals badly! You'll be left with a poor-quality dog and the financial burden of vet bills for years to come, and that's if the pup even survives.
So, how do you determine which ones are trustworthy and reputable?
It's likely that you'll want to use a local breeder for the sake of convenience. Begin by searching online or in business directories (such as the Yellow Pages). You should then visit their website and see what you can learn from that. To be fair, some small-scale breeders may not have a website, though they could run a Facebook or Instagram page.
One word of warning, though – it doesn't take much to run a glossy, good-looking website these days, so don't be fooled! Photos of healthy pups can be stolen, and reviews can be copied or faked. All of the examples of good breeders we have used in this article have one thing in common: that the welfare of the dogs always comes first. You can spot the little signs, such as the breeders including a clause stating that the pup must be returned if you have any problems, rather than being sent to a shelter.
A reputable breeder will add little extras, like puppy starter packs. They'll include spay/neuter clauses to stop unwanted litters. They'll ensure that the pups are up to date with vaccinations and have been treated for worms and parasites.
Good breeders will run extensive health testing programs to reduce the risk of genetic defects or diseases in their breeding dogs. Although conformation to breed standards will be important, their priority will be to produce healthy pups with a great temperament.
They strive to improve the breed through their work and try to match each pup to the right owner, refusing to pass them on to anyone they feel won't make a good Pug owner.
Their pups will be well-socialized and happy, having been desensitized to a wide range of sounds, scenarios, textures, people, animals, and surfaces.
But how can you tell if they are doing all this? The best way is to visit them at their premises. That might be difficult under current circumstances, as some have closed their sites due to Covid-19 restrictions, and others are concerned about the public passing germs onto the pups. However, most will welcome you and take you on a tour to show you the parents, the pups, and the premises.
It should be clean, spacious, and bright. The dogs should be happy and unfazed by your presence. Any sign of cramped, dirty conditions or nervous and anxious dogs should set alarm bells ringing!
You can usually tell a breed enthusiast as the dogs are their life. And you can see firsthand how much the dogs adore them. Get them talking about their dogs and ask lots of questions as they'll relish the opportunity to share with you.
On the other hand, someone who is just out to make a quick buck won't care much about the dog's welfare. They won't be happy about you snooping around, and they certainly won't like being questioned.
In the end, you need to weigh it all up and use your common sense and intuition.
And now you're set to go out and find a reputable breeder! Feel free to contact any on this list, as they'd love to hear from you. Otherwise, use these tips to find other good ones in your neighborhood. With luck, we can educate everyone to follow these guidelines and see the end of puppy farming and unethical breeders for good.
Read Next: Dog Breeders In America: Meet 50 American Breeding Stars