The Poodle is one of the most popular dog breeds in the world. There isn't a person in the world who hasn't heard of the Poodle. These dogs are both smart and beautiful. Today, they are mostly connected to luxury but there is so much more to them than that.
These dogs are up for any challenge and they usually execute them with ease. Poodles can be either therapy dogs, agility champions, show dogs, and many many things besides these. They can do it all, and look graceful while doing it.
The thing you need to know about these dogs is that they LOVE water. Their name comes from the German word pudel and this means, splash in the water. In France, they even call them chien canard, which means duck dog.
They also don't really shed. This is why they are hypoallergenic and they are amazing for people that have dog allergies.
Since we can see that you have decided on this breed, we know that you are getting all of the above, plus an amazing family pet that will be your loyal companion.
Lucky you!
Now that we've given a short summary about this fascinating breed, we can start with the most important thing to consider when buying a dog and that is, finding a breeder. But don't worry, we are here to help you by providing you with a list of the best Poodle breeders in the UK.
Poodle Puppies For Sale In The UK
Another thing that is just amazing about Poodles is that they come in three sizes: the standard poodle, the miniature poodle, and the toy poodle. This means that there is an option for everyone. And besides this, you can choose any color, from apricot, white, cream, black, brown, silver, red, blue, or gray.
But, after finding the breed you want, comes the second hard task and that is, finding a reputable breeder. This can get confusing and nerve-wracking sometimes but don't worry, we will guide you through it.
Some things that you need to know when finding an assured breeder is that they should be kc registered, have all the necessary health tests and provide you with them, answer any questions you have, and stay in contact with you and let you see the puppies and the parent dogs.
Breeds of dogs that are popular are usually used by some people just to make them profit. They don't care about the dogs but just about the money and this is why you need to find respectable breeders.
Another place where they don't care about dogs and keep them in horrible conditions are puppy mills. You should avoid these places at all costs.
Before you decide on buying, you can always check your local shelters. Even though these dogs are connected to glamor, unfortunately they are commonly given as presents to kids and sadly, sometimes they end up in shelters. So there might just be a Poodle in a shelter, waiting for a new forever home.
Now we can start with the list of the best and most assured Poodle breeders in the UK, where you can buy either male or female, small or big Poodles in a variety of colors.
1. UK Standard Parti Poodles
UK Standard parti Poodle is a kennel that was founded by Sara and Michelle, two friends that share beautiful Poodles. They breed Poodles that are either miniature or standard and are phantom or parti colored.
Sara is a member of the Multi-Colored Poodle Club of America. Michelle is a professional groomer and she works from home so she can spend as much time as possible with the dogs. Sometimes, litters live with her at her home.
Their dogs are KC registered, as are all the past, present, and future litters. You can expect that your puppy will go through vaccination, be microchipped, will go over some foundational training, and will go through a socialization process.
The most important thing is that all the Poodle pups undergo all the necessary health tests and proof will be given to you when you pick up your puppy. If you want, you can also ask for all the tests that the parent underwent.
They don't breed their females until they turn 2 years old. They also don't let their females have more than 4 litters in their lifetime.
You can visit their site for amazing pictures of their dogs, both standard and miniature Poodles. You can also see all the Cruft competitions that they attended, and there are even videos you can watch. Visiting their site is a good idea to see if they have announced any new litters.
UK Standard Parti Poodles' Details
Website: UK Standard Parti Poodles
Location: South Gloucestershire, UK
Email: [email protected]
2. Vanitonia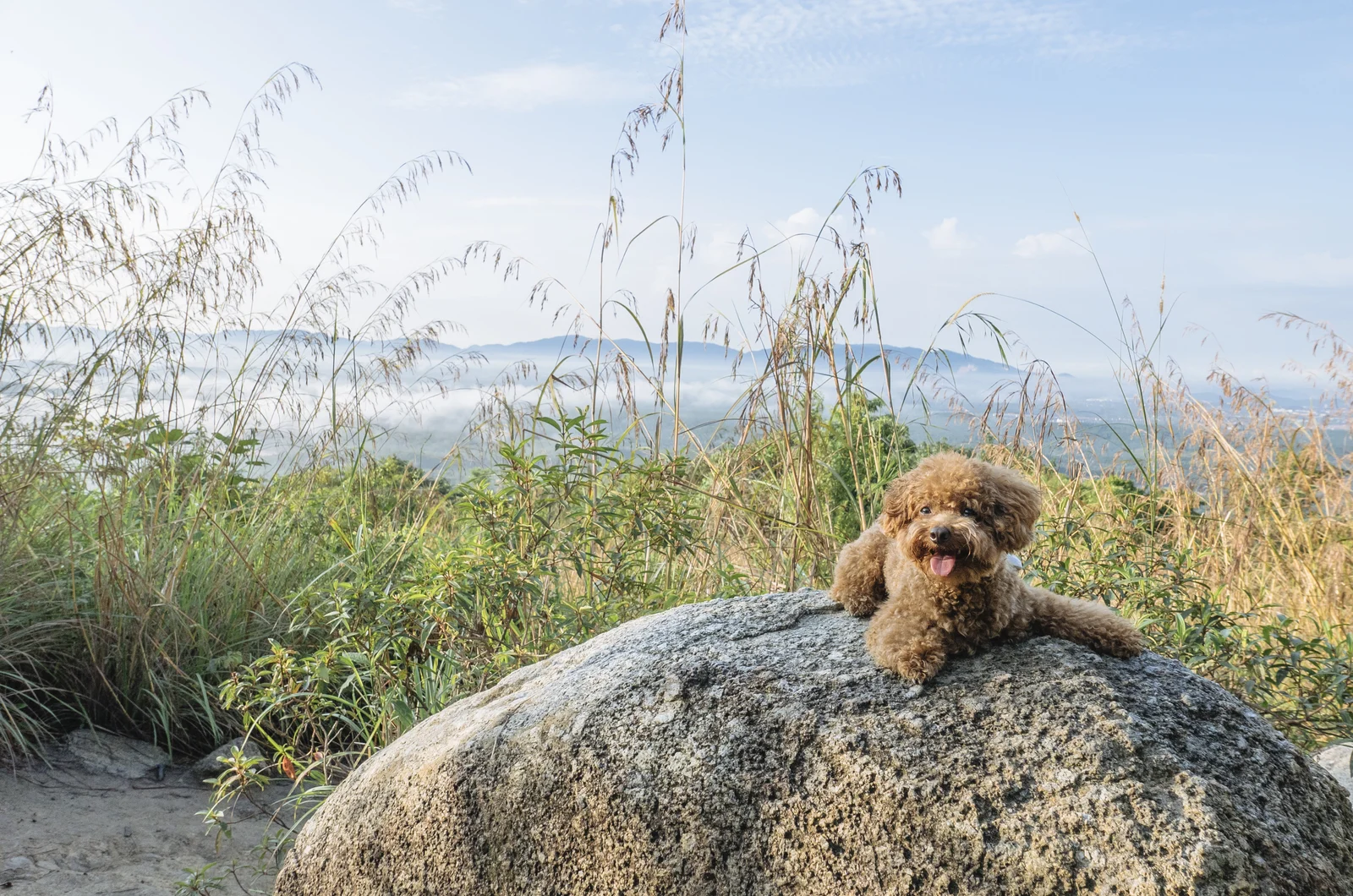 Vanitonia is a show kennel that breeds Standard and Miniature Poodles, Chinese Crested, Clumber Spaniels, Beagles, Briards, and Ragdoll cats. The kennel was established in 1962 by Roger Stone and Graham Thompson.
In 1992, the team was extended by Lee Cox, who has a fascinating resume. He handled his first dog when he was 4, at the age of 10 he bred the first CRUFTS Best of Breed winner, he started judging when he was 13, and became a championship judge at the age of 24.
He is a member of the Kennel Club. The kennels are placed in amazing, spacious land, next to a beautiful house you can see on their site. The dogs are socialized from their first day, so they can have a nice quality of life.
They take their dogs' health very seriously and the dogs undergo all health tests to make sure both the dog parents and the puppies are healthy.
You can always visit their site and see more details and pictures of their dogs in the show ring and in their home. They are more than happy to answer all the questions you may have if you decide to contact them.
Vanitonia's Details
Website: Vanitonia
Location: Highbridge, Somerset, United Kingdom
Email: [email protected]
3. Foreside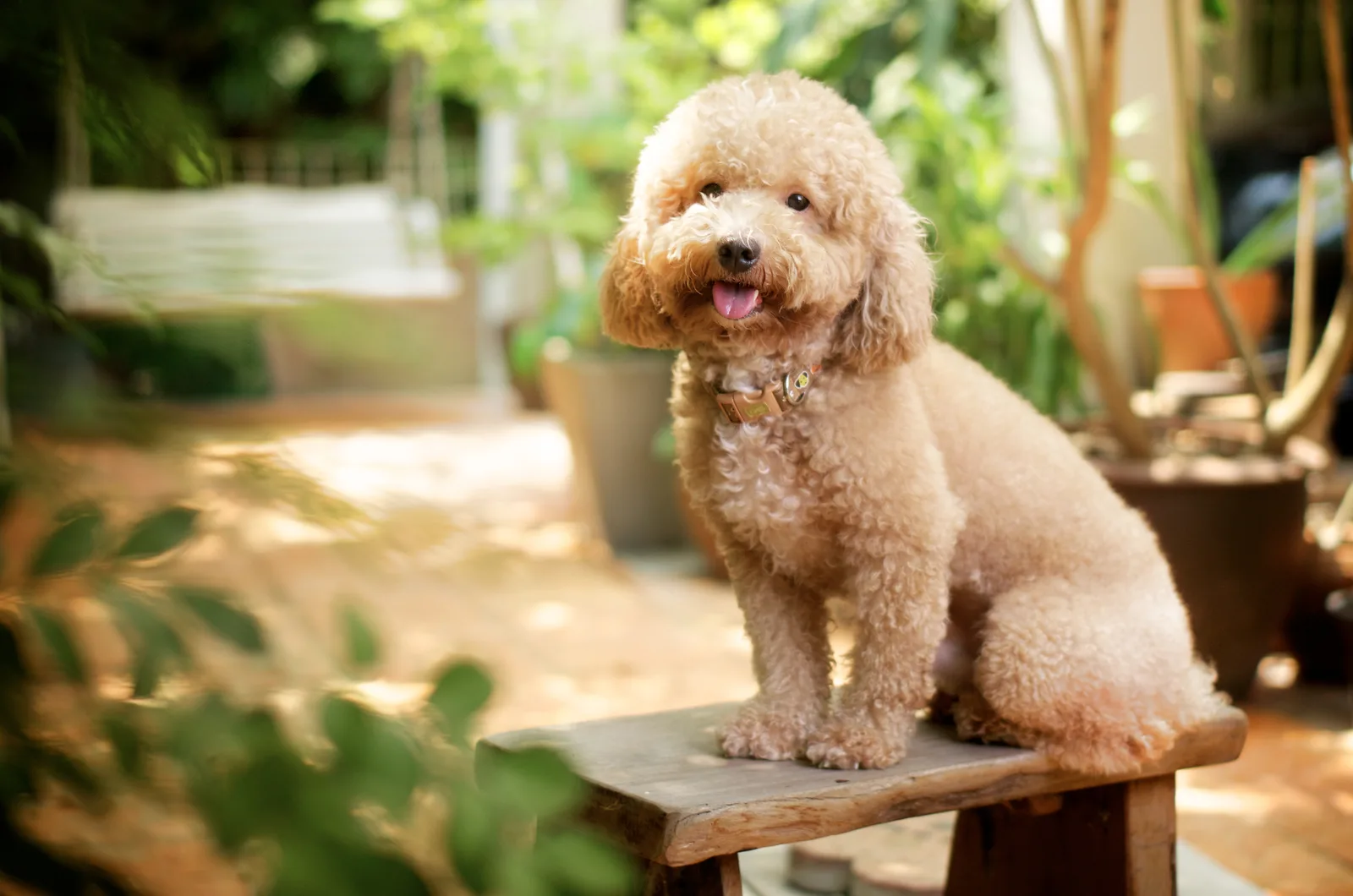 Foreside kennels have a lot of animals under their wing but one of the breeds is miniature Poodles. Their Poodles are either solid or parti colored. Their dogs and puppies are raised in their home.
Since they take the health of their dogs very seriously, both parents go through a DNA test for PRCD-PRA , and go through a GPRA eye test too, so you can be guaranteed that the pups will be genetically clear.
The puppies will also be treated for fleas, they will be given de-worming treatments, have a microchip, and will be given top quality food. Your future puppy will get used to sounds like kids, busy roads, and a lot of people speaking because they try to socialize all their puppies early on, so they can have amazing and fearless lives.
You can get your puppy at 8 weeks old and take them to their new loving home. They love to stay in touch with the new owners for the first year and love it if you send them a picture of your puppy, so they can put it on their website.
Foreside's Details
Website: Foreside
Location: Fereneze Road, By Neilston, Glasgow, G78 3AQ
4. Absolutely Animals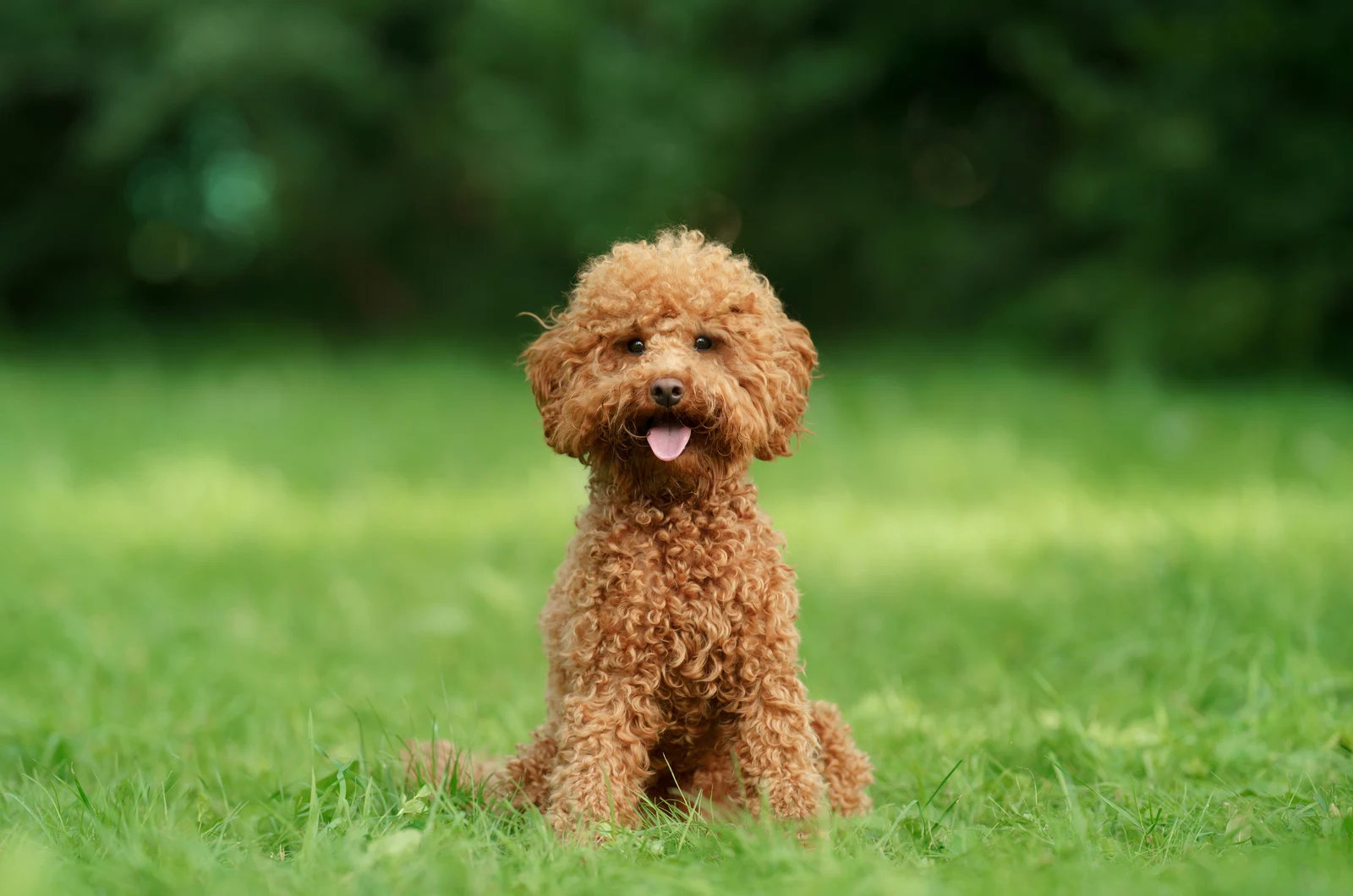 Absolutely Animals is a kennel and a professional grooming facility that is run by Heidi. She breeds Standard Poodles that are solid colored or parti colored. All of her dogs are registered with the UK Kennel Club, as well as with the Parti Poodle club. If you see a breeder in a breed club that they are breeding, it is always a good sign.
All of her adult dogs and puppies are health tested, come with their first vaccine, a 3 generation pedigree, microchipped, and many more things that you can read about on their website.
The puppies are very socialized because they are surrounded by other animals and a lot of people who are friends of Heidi. She has had feedback that the puppies that went to their new homes, adapted very quickly. All the puppies are raised in her family home.
They have been in many competitions and won many of them. Some of them were in the West Midlands and against almost the whole of England.
She feeds them with the best quality food and she will suggest a feeding chart and what type of food is the best. The dogs will be exercised every day and go through basic training.
She is more than willing to answer any questions that you may have, even once you have taken your new puppy home. She loves to stay in touch and see how both you and the puppy are doing.
Absolutely Animals' Details
Website: Absolutely Animals
Location: 43B Burnt Ash Hill, Lee, London, SE12 0AE
Email: [email protected]
5. Eronel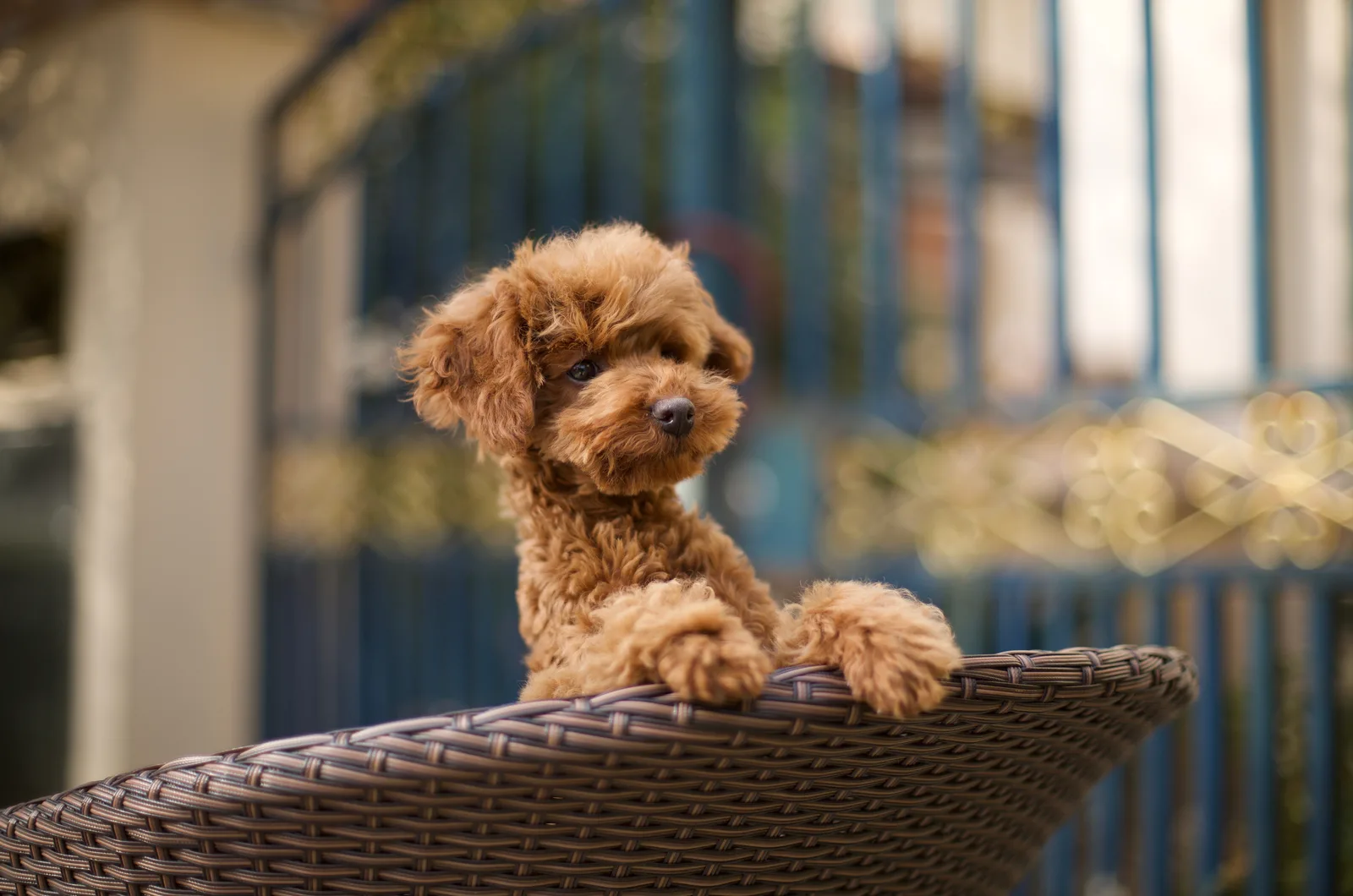 Eronel kennel is run by Stephen and Gillian and they specialize in miniature and standard silver Poodles, as well as black Schnauzers. They have had silver Poodles for 30 years.
Since they are members of the Kennel Club's Accredited Breeder Scheme and are council approved, you can bet that their dogs are of the best quality. You can see all of their females and stud dogs on the website, all the health tests, and all the championships that they have won.
You can always check out their website and see all the pictures of the dogs and they also encourage you to contact them for any more information that you need. They also like to arrange a meeting if you live nearby, so you can get to know each other.
Eronel's Details
Website: Eronel
Location: Gelli Gynore, Penllergaer, Swansea, SA4 9WQ
Email: [email protected]
6. Seabeach Poodles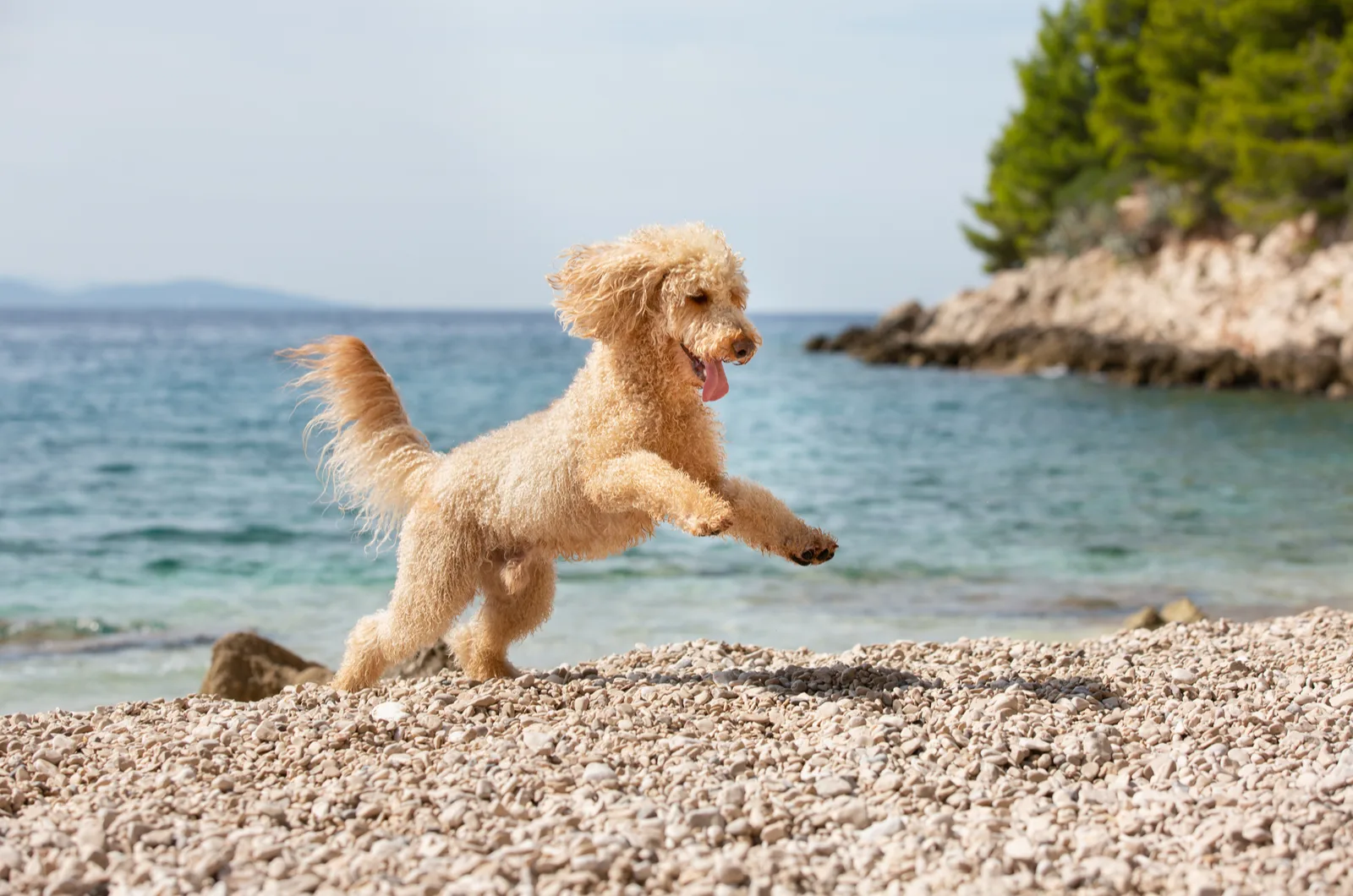 The Seabeach Poodles kennel was established 25 years ago. They take huge pride in all their accomplishments and generally the quality of their dogs and puppies.
They are registered with the UK Kennel Club, as well as the Canadian and American Kennel Clubs.
They make sure that the parents are healthy and genetically compatible, so the litter they produce is the best quality. They know that Poodles love a lot of attention and this is why their dogs live with them and they shower them with love.
For any further information you may need, you can feel free to contact them. They love to stay in touch with future dog owners that decide on purchasing their dogs.
Seabeach Poodles' Details
Website: Seabeach Poodles
Location: 49 Brooke Avenue Caister-On-Sea, Norfolk, NR30 5QY
Email: [email protected]
How Much Should A Poodle Puppy Cost?
As we have already seen, Poodles are the dogs that have it all. They are intelligent, great companions, beautiful, working dogs, etc. But, that does come at some cost because with all of these amazing attributes, the Poodle is on the pricier side.
The price can be anywhere from £1,000 to £3,000. This depends on the bloodline, pedigree, and all the health tests. You can sometimes find them for £600 but this is rare and you need to make sure that this isn't either a scam or an immoral advert.
After paying for a puppy, you need to know that there will still be some additional costs. They will be the highest in the first year, but after that, they will decrease.
Some of the things that you will spend money on are vet bills, a leash, collar, bed, food, toys, etc.
The most important thing that you will always need to give to your dog and that can even affect your dog's health, is food. This is why it's important to never skimp on food and treats.
You will probably spend around £100 each month, but this depends on the food you are buying, unexpected vet bills, new toys, etc.
Sites Where You Can Find Poodle Dogs In The UK
We made sure to make a list of the best Poodle breeders in the UK and to try to make your journey of finding a puppy as easy as possible. But, there are also other options where you can find your future puppy.
These options may be a bit challenging because you never know if the person selling you the dog is lying or is trying to scam you. Sometimes, people that are selling on these sites might have had an accidental litter.
This doesn't necessarily mean that this is a bad thing and that they aren't taking care of their dogs. If they are willing to show you the parents, all of the puppies, health tests, and even agree on having a video call, you can see that they are doing their best.
Some people might have a couple of litters but aren't professional breeders and don't consider themselves as one. They might also check all the boxes when it comes to being responsible with their dogs.
Some of the sites where you may find a Poodle puppy are:
The way these sites work is that you enter the breed you want, like a Golden Retriever, Beagle, or in this case, a Poodle. After that, you enter the place you live or is close to you, like South Yorkshire, Kent, Hampshire, etc.
Then, it will give you the nearest location of a possible litter. Just be careful because sometimes the system, if there are no available litters, can transfer you to another place automatically. For example, if you enter Leicestershire and there is no available litter there, it can automatically show results from Derbyshire for example.
This is why you need to double check the place when you enter a potential location.
In Conclusion
Bringing a new dog home can be both stressful and exciting. You start to prepare everything for the new pup and make sure that you have everything that they need.
But, never let the excitement take over and let you hurry to just bring your puppy home as soon as possible. Don't do that. Always take enough time to find a reputable breeder. Sometimes, you might get lucky and the first breeder will be a match for you, but other times it can take a lot longer.
This part of the process is the most important, so do everything that you can to do it correctly. But, we don't doubt you and we are sure that you will take your time and ask all the right questions.
We hope that our list of the best Poodle breeders in the UK helped and that it will make the process of your puppy getting home a lot faster. We wish you all the luck and happiness with your future puppy.
Read Next: