If we had to pick just one dog breed that truly represents the United Kingdom, that would be the English Bulldog. Sorry, Corgis!
This is the dog breed you can find on posters all over the world, often photographed with other signature items from the UK, such as tea or red phone booths.
Their immense popularity has brought up many good English Bulldog breeders in the UK, and today, we have numerous trustworthy people with top-notch puppies.
Picking the ideal puppy for you might be a hard task since all these dogs and their breeders are doing a fine job.
I hope the top five English Bulldog breeders in the UK that are listed here will help you with your pursuit of the ideal puppy!
English Bulldog Puppies For Sale In The UK
Please, don't mix these up with English Bull Terriers, as they're not the same dogs. Here, you'll find only English Bulldog breeders with puppies looking for their forever home.
1. Royalbella English Bulldogs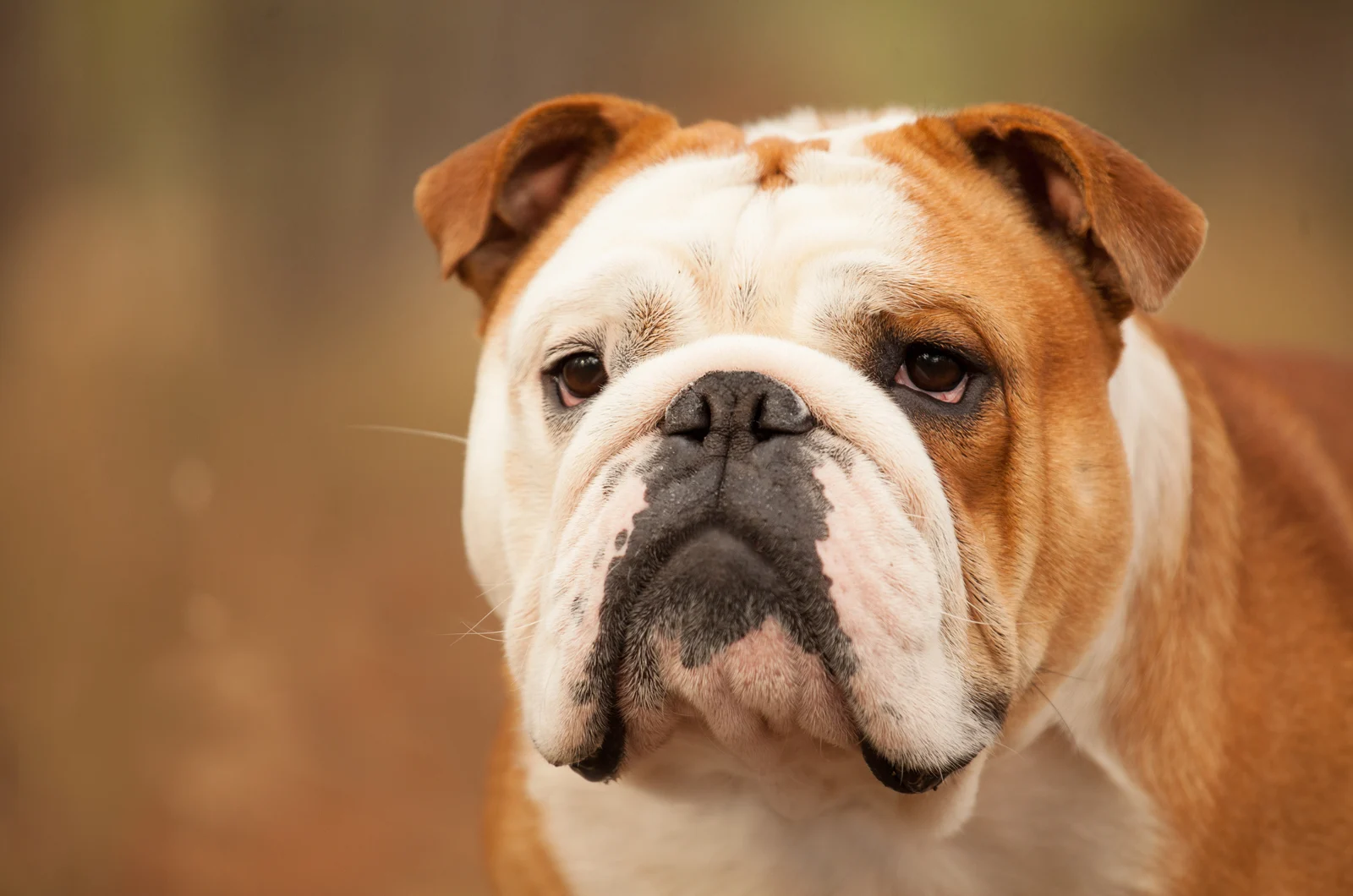 Royalbella's number 1 concern is to make their dogs feel safe, secure, and loved. They have their minds set on the wonderful dog breed of the English Bulldog. Thanks to a committed breeding program, the Royalbella Bulldogs have become a well-known source for buying supreme-quality puppies.
This is not a professional kennel with state-of-the-art breeding facilities. All dogs are home-raised, where the breeder can show lots of care for their puppies.
Royalbella is a trustworthy breeder connected with some of the finest English Bulldog breeders in the world, such as Shrinkabulls. They carry a rich breeding stock with Bully mommies and daddies from numerous champion lines. This gives the puppies a great predisposition for competing in show rings and contending for all first prizes.
Royalbella English Bullies have friends other than their own kind. This breeder also raises adorable Chow Chows and mini Doxies. Lots of time spent with other dogs makes their Bullies perfectly socialized and ready to fit into any lifestyle.
Breeder's details
Website: Royalbella English Bulldogs
Phone: 01482 763652
Email: [email protected]
Social media: Facebook
2. Buzz Bullz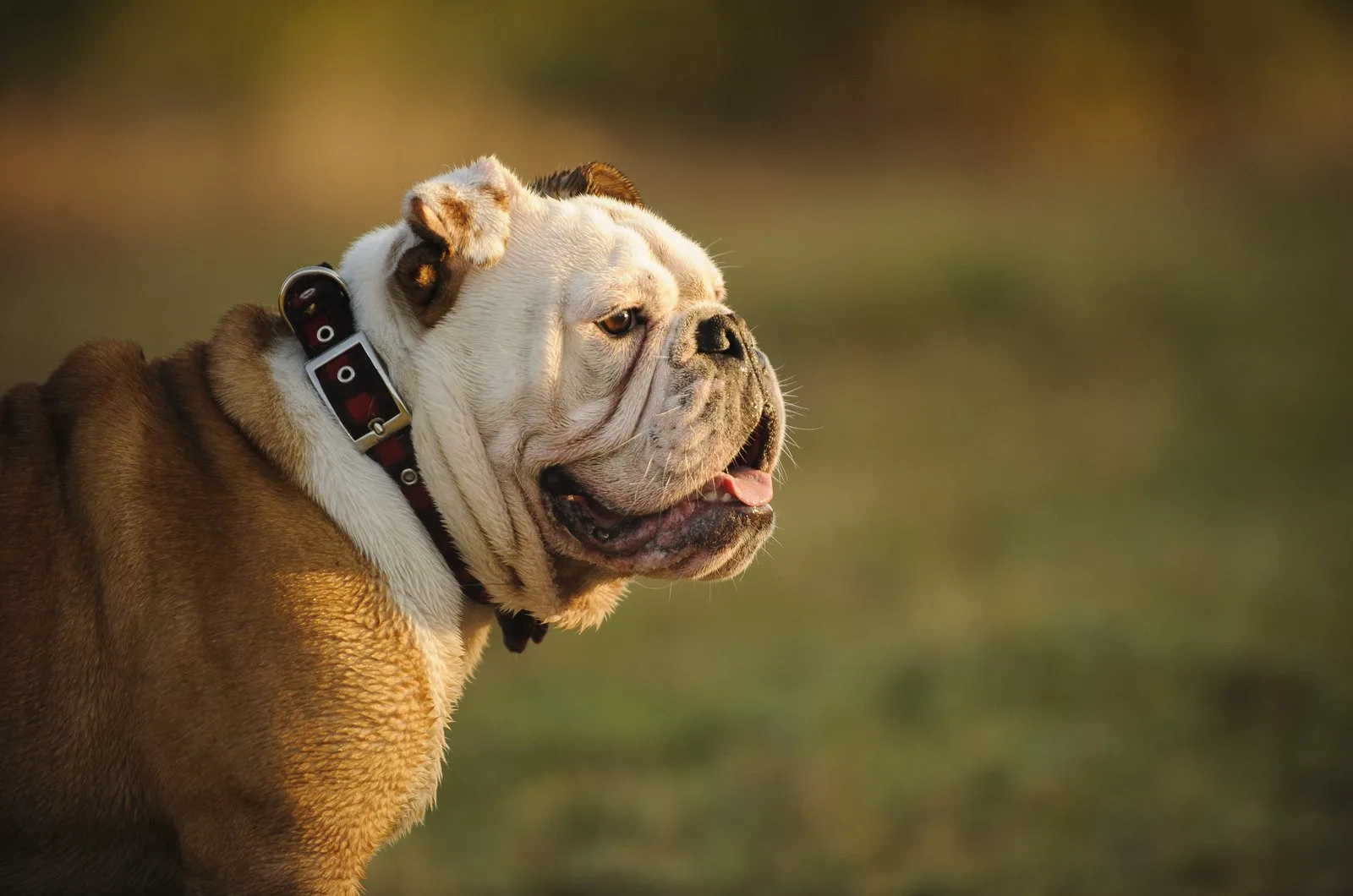 I've heard some buzz about someone breeding the finest English Bullies in Newport and the area, so I had to check that out. As you can imagine, the buzz was true!
Meet Buzz Bullz – a breeder you should go to when you want to pick your ideal pup from a beautiful litter of British Bulldogs. Ever since 2010, Buzz Bullz has been into breeding Bullies, or as they like to call them, future family members.
The bond you'll create with these Bullies is unbreakable. These pups are trained to show you love and affection every time you ask for it.
The Burrows family behind Buzz Bulls has to offer you a lot. Their pups come from popular bloodlines. They're KC-registered, and come with a one-year health guarantee, not to mention vaccinations and deworming treatments.
In case you can't come in and pick up your puppy, they will arrange puppy delivery to your doorstep within the United Kingdom.
A Buzz Bulldog comes with lifetime support. They're truly beautiful English Bulldog pups, and Buzz Bullz also offers stud service. If you're a breeder, you'll appreciate their top-notch studs!
Breeder's details
Website: Buzz Bullz
Location: Newport
Phone: 07875 699493
Social media: Facebook and Instagram
3. Neibull Bulldogs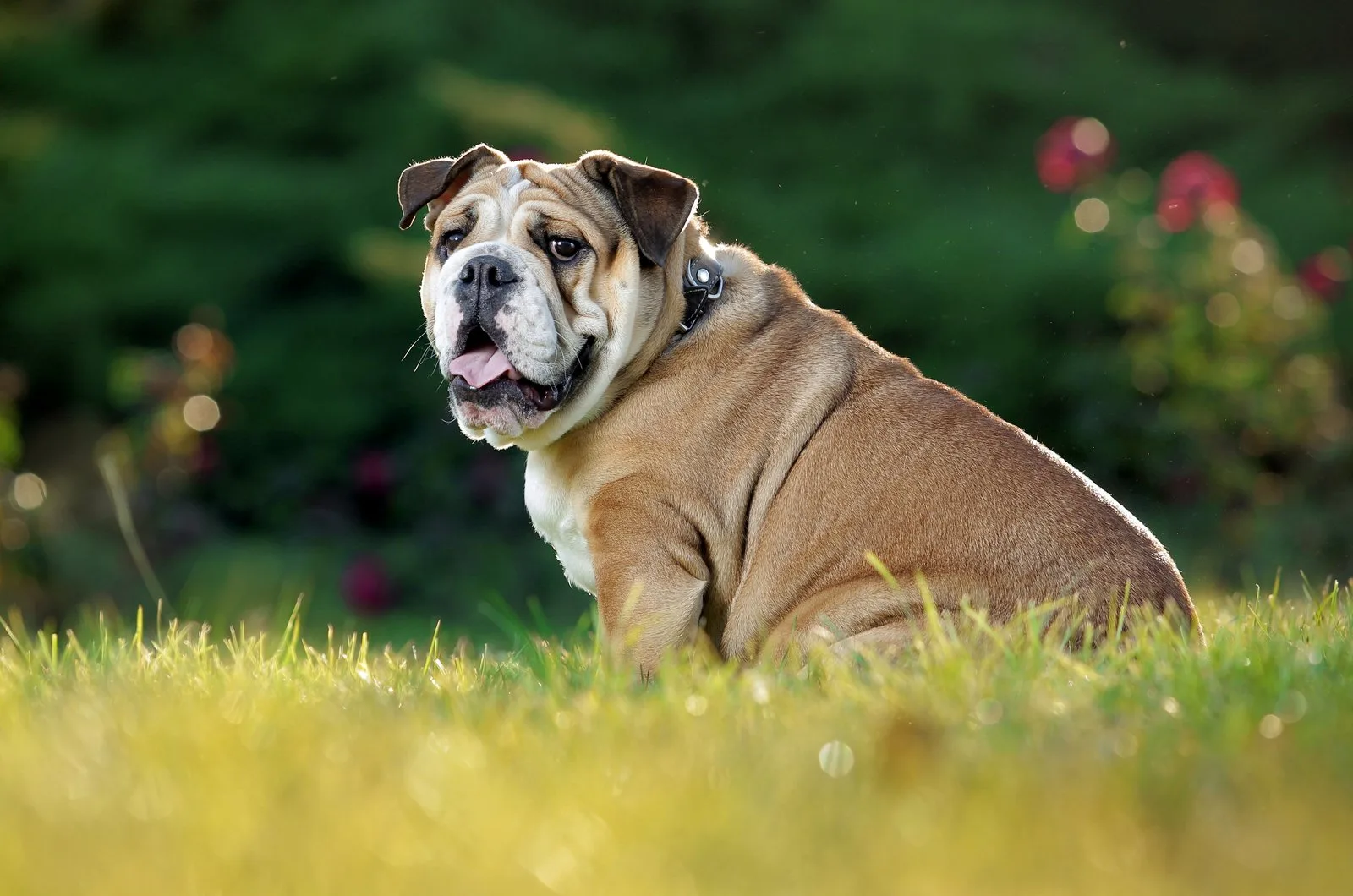 Hidden away in South Wales valley, Neibull Bulldogs is home to sound English Bully bitches and sires. This breeder makes sure their dogs aren't only health checked, but that they're also bred according to all breed standards.
Neibull Bulldogs is known for their great temperament and overall high quality. They're really proud of their gold, silver, and bronze certificates for exceptional bloodlines. Neibull Bulldogs offers stud service, and they also have a special breeding program with a 100% success rate.
These Bulldogs are family pets by day and superstars in the dog show ring at night. It's their hard work and complete devotion that managed to bring out the top quality of these Bullies. Besides English, Neibull also features French Bulldogs.
All of the Neibull dogs are registered with the Kennel Club here in the UK. Before they go to their new, loving home, these Bullies will be vaccinated, microchipped, dewormed, and checked by a vet.
All in all, you'll hardly find English Bulldogs of a better pedigree than Neibull Bulldogs.
Breeder's details
Website: Neibull Bulldogs
Location: Rhondda Cynon Taff, South Wales, Trehafod, Pontypridd, CF37 2NU
Phone: 07966 663598
Email: [email protected]
4. LaRoyal Bulldogs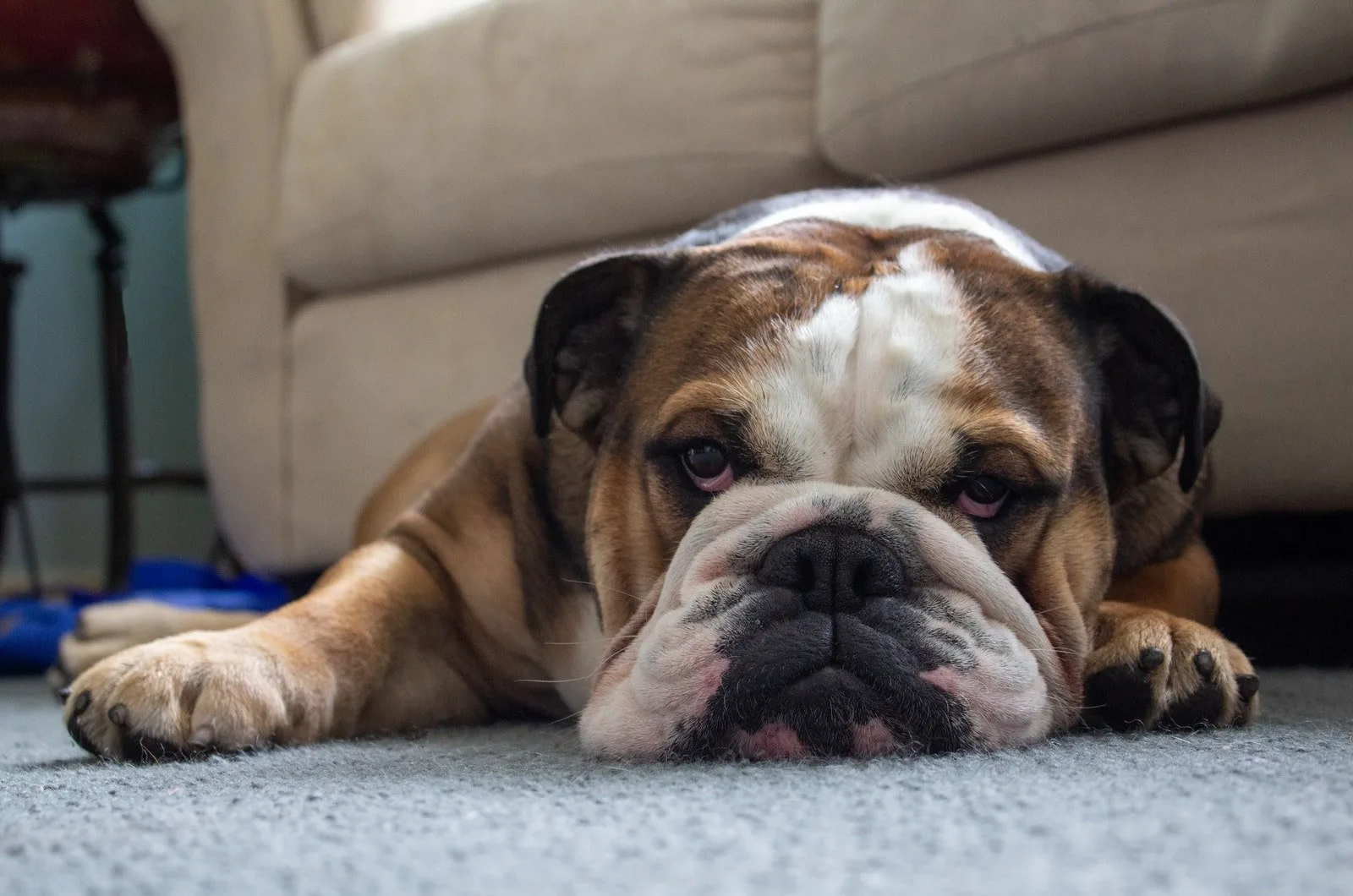 LaRoyal Bulldogs is known as "Royalty of the Dogdom". Spend a day with LaRoyal Bullies and you'll realize why these pups are absolutely regal and worthy of your attention.
Lacey, the breeder and the owner of LaRoyal Bulldogs, has been living with Bullies for over thirty years. She's one of those breeders who doesn't offer a kennel for her pups. Instead, all of her dogs are raised in their family home, feeling like a true part of the family.
LaRoyal Bulldogs are absolute superstars of the show ring. Throughout the years, they've won over 20 Crufts competitions, making them one of the most successful English Bulldog breeding programs in the UK.
Lacey claims she breeds Bullies to improve the breed, and show them off to the rest of the world. She doesn't breed for profit. It's the adrenaline in the show ring that keeps Lacey moving forward and introducing her dogs to the finest breeding approaches ever.
Make sure you contact Lacey to see which competitions her dogs have won lately, and to see if there are any Bully puppies available for you.
Breeder's details
Website: LaRoyal Bulldogs
Location: Brighton, East Sussex
Email: [email protected]
Social media: Facebook and Instagram
5. British Gold Bulldogs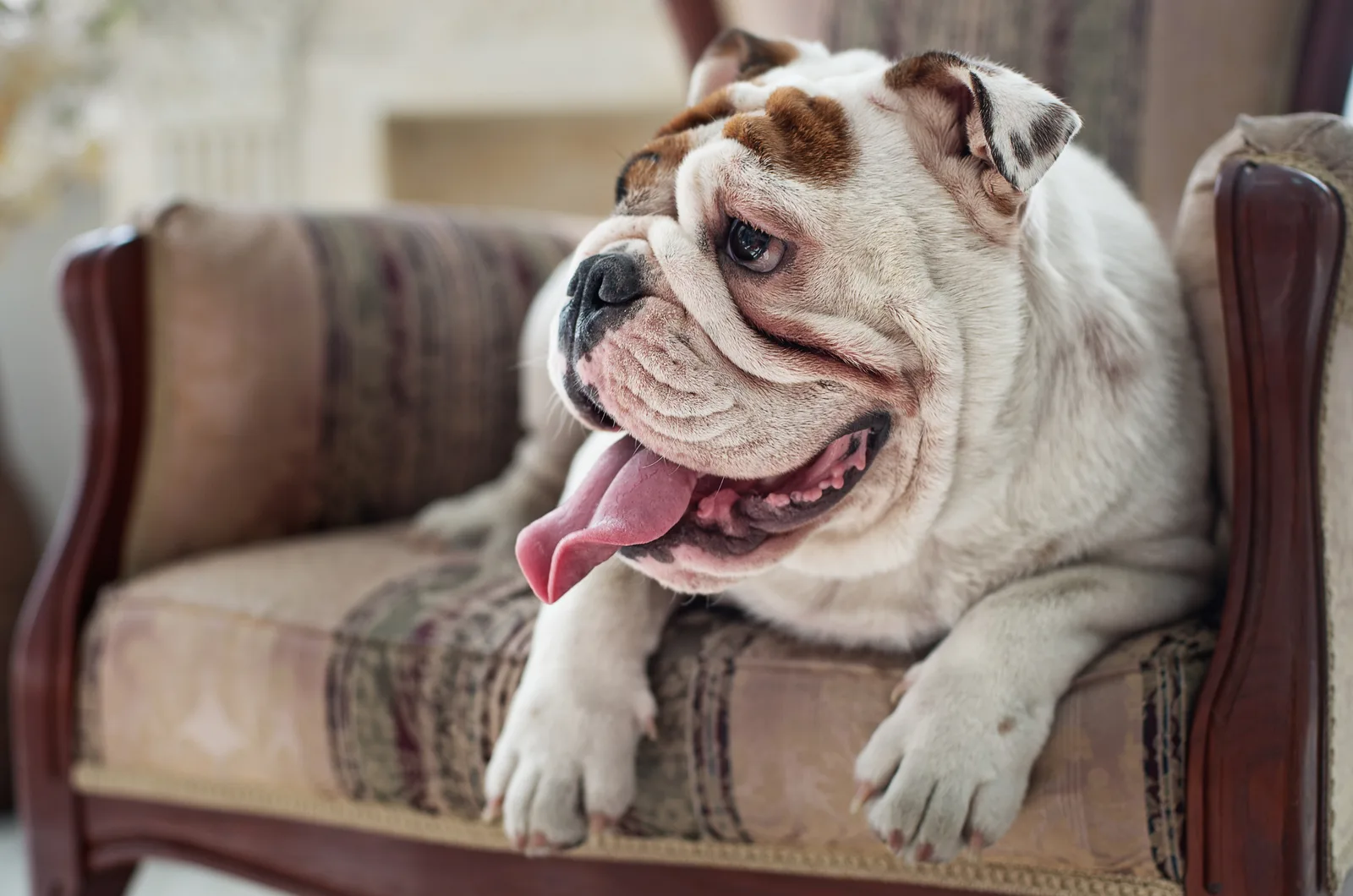 The name "British Gold" is a trademark name registered with the official Kennel Club in the UK. The meaning behind it absolutely suits the name. You see, here – you have what are probably the best English Bulldog puppies in the entire UK.
British Gold Bulldogs are truly gold-quality pups.
This is not a professional kennel. Instead, you're looking at a family-oriented breeding business that only takes place inside the family home. They don't breed to become rich. They breed to make the English Bulldog breed a whole lot better.
Each British Gold puppy is bred with the utmost care. They come fully inspected by a vet, and they have a health guarantee from the Bulldog Breed Council. These pups will be HUU tested, so you can be sure you won't get a puppy with any health problem.
However, the breeder's support doesn't stop after the purchase. After buying a British Gold Bulldog puppy, you will be granted lifetime support, no matter which question you have about your new Bully puppy.
Breeder's details
Website: British Gold Bulldogs
Location: Derby, Derbyshire
Phone: 07468 525052
Email: [email protected]
Social media: Instagram
Champdogs: Reliable English Bulldog Breeders In The UK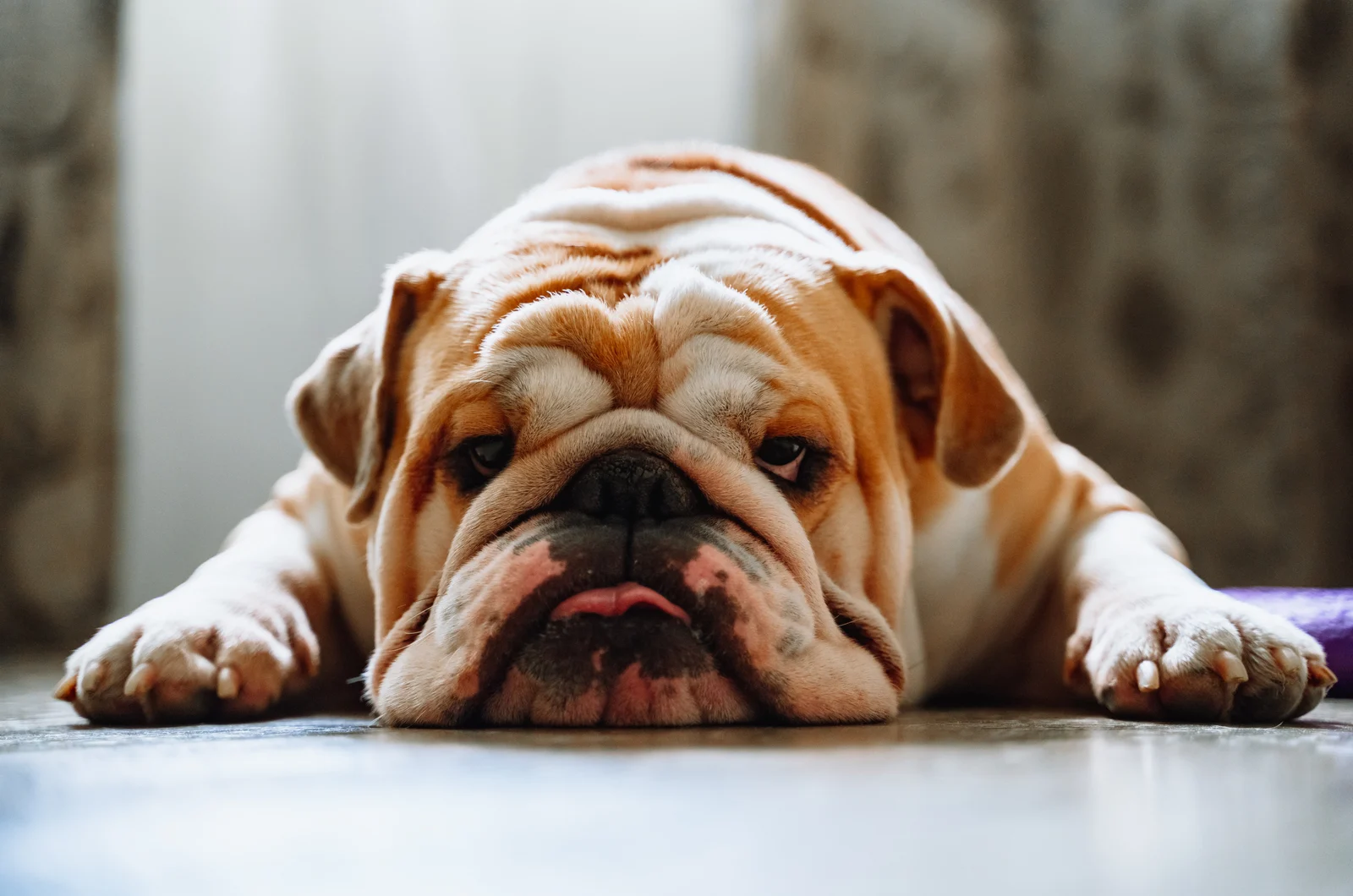 If you live in the UK, then you're already familiar with the website called Champdogs. This is a database of all trustworthy dog breeders on the island, including English Bulldog breeders.
Down below, you'll find a couple of names you can contact if there isn't a puppy that is up to your taste from any of the listed breeders above!
Charlotte Barton, Havant, Hampshire
Colin Mccracken and Sarah Crompton, Manchester
Vickie Ellison, Liverpool, Merseyside
Laura Collins, Swindon, Wiltshire
Nick Blackwell, East Horsely, Surrey
Steve Bragger, Castleton, Rochdale
Nadia Mcclenaghan, Dagenham, Essex
Simon Hornby, Blackpool, Lancashire
Nicola Pountney, Tamworth, Staffordshire
Emma and Stephen Lee, Faceby North Yorkshire
Michaela Roberts, Bradford, West Yorkshire
Brian Fettah, Canton, Cardiff
FAQs
What Is The Average Price of An English Bulldog In The UK?
The cost of an English Bulldog always depends on the coat color these Bullies fashion.
For example, I've seen merle, lilac tri, or blue tri English Bulldogs listed for as much as 5,000 pounds! That's pretty high.
But, standard English Bulldogs can be found for about 2,500 pounds.
To Sum Up…
The mentioned English Bulldog breeders in the UK are a group of people you can trust. They're usually registered with some of the official clubs like the UKC or the DWKC. This only proves the high quality of their litters.
Our old English Bully buddies will absolutely enrich your life. You'll find a furever friend in that short, stubby pup with a flat face and a somewhat quirky look on his face. Yup, love comes in all shapes and sizes!
These are truly unique dogs with an even better temperament. I guarantee that no matter which English Bulldog breeder you choose, you'll get a puppy worth admiring – someone that will follow you on your adventures all the time!
If that's something that you're looking for, then grab that phone and start dialing. These Bully puppies find their forever home quickly. Let's make your home Bully-worthy!
Read Next: 44 Perfect English Bulldog Mixes That You Will Simply Adore