Have you chosen the Poodle Poos of all the dog breeds as your future companion? You've made no mistake since Poodles are beautiful, intelligent, and adventurous dogs that will make your life so much better.
If you're searching for a Poodle, you also want to know which are the best Poodle breeders in Michigan. We helped you narrow it down to those who actually offer quality Poodle puppies. We've picked ones that are focused on genetic and health testing, are AKC registered, and have puppy warranties. We will not provide you with backyard breeders and puppy mills.
Poodles have it all, agility, conformation, rally, and obedience! All of that is top-tier. This dog is perfect for you if you are active and enjoy long walks.
Poodle Puppies For Sale In Michigan
The Poodle Club of America set the breed standards for the Poodle breed. That means Poodle colors such as blue, black, red, cream, cafe-aulaits, silver, silver beige, apricot, cream, white, and gray are welcomed in the show ring.
We will soon see what colors our reputable breeders can offer!
1. Aglow Standard Poodles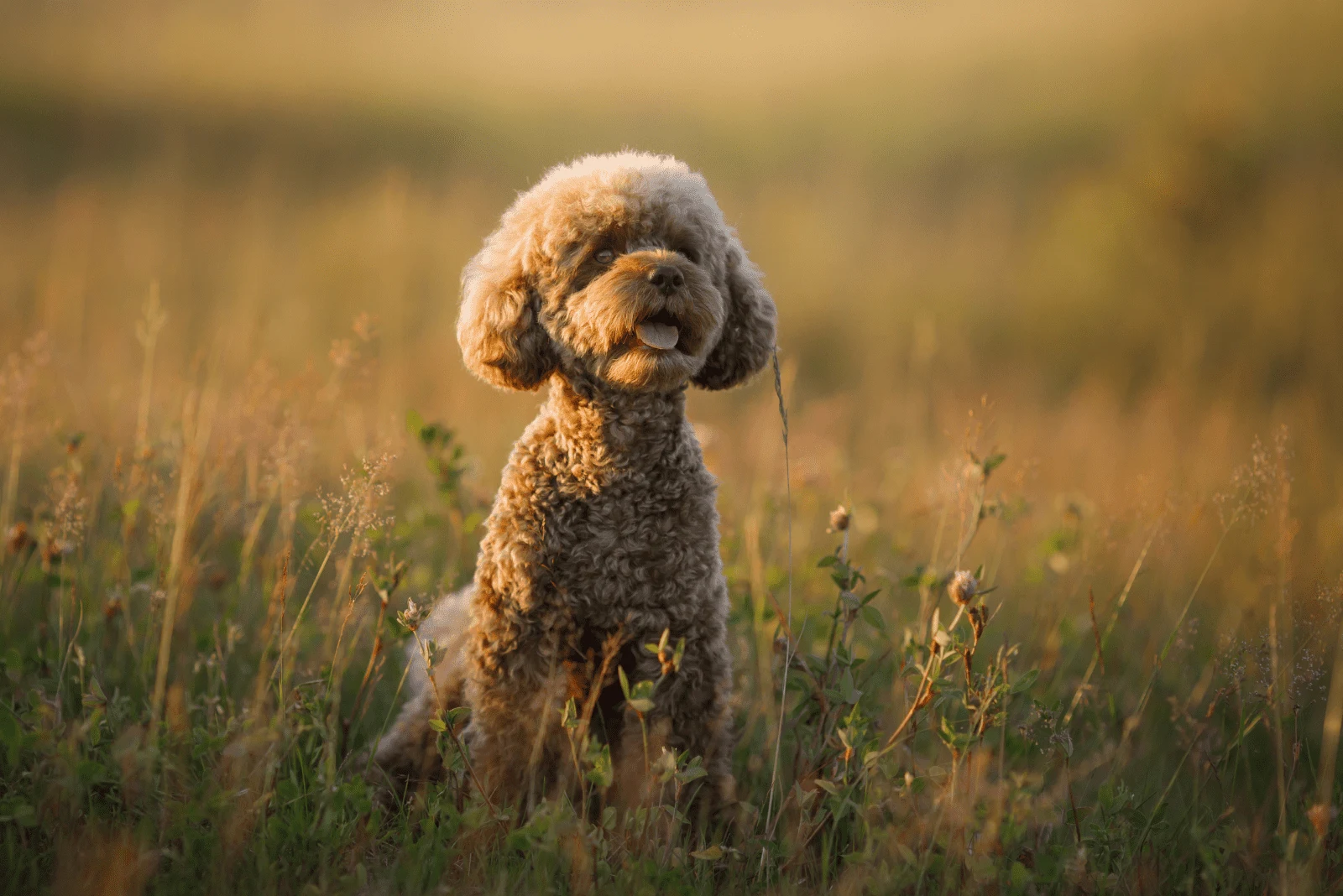 Aglow Standard Poodle is a home breeder that will provide you with home-raised and healthy Standard Poodle puppies. They are located in Lake Orion. Michigan. Their puppies are often known as therapy, support, and service dogs, showing us their excellence.
But Aglow Standard Poodles don't need to be that, and you are welcome to seek a wonderful family pet here. Being home raised, their Poodles are loving companions and well-socialized due to protocols on Puppy Culture training. The puppy starts training early in life in order to develop the healthiest and strongest mind and body.
One thing that needs to be mentioned about this breeder is that they are focused on temperament so much that all of their Poodle puppies are undergone the formal temperament assessment by an animal behaviorist. This is important for those who want to find a Poodle puppy here because you'll be connected with the puppy you're the most compatible with regarding personality.
All their breeding Poodles have been tested for genetic illnesses to prevent your future feline friend from hereditary diseases. They are also tested for eye, hip, and cardiac problems in order to make sure that their health is excellent and that there is no possibility that the dog passes the health issues onto the puppies.
With a puppy, you'll get an American Kennel Club registration, health guarantee, vaccinations, and dewormings done, and a puppy kit which includes a small bag of dog toys, treats, and food, a blanket with the scent of the other puppies, and a mother.
If you are interested, check their website to see if there are upcoming litters so you can embark on your journey of becoming a Poodle owner.
Breeder's Information
Website: Aglow Standard Poodles
Email: [email protected]
Address: Lake Orion, MI 48362, US
Phone Number: 248 214 6031
Facebook: Aglow Standard Poodles
Instagram: Aglow Standard Poodles
2. Logos White Miniature Poodles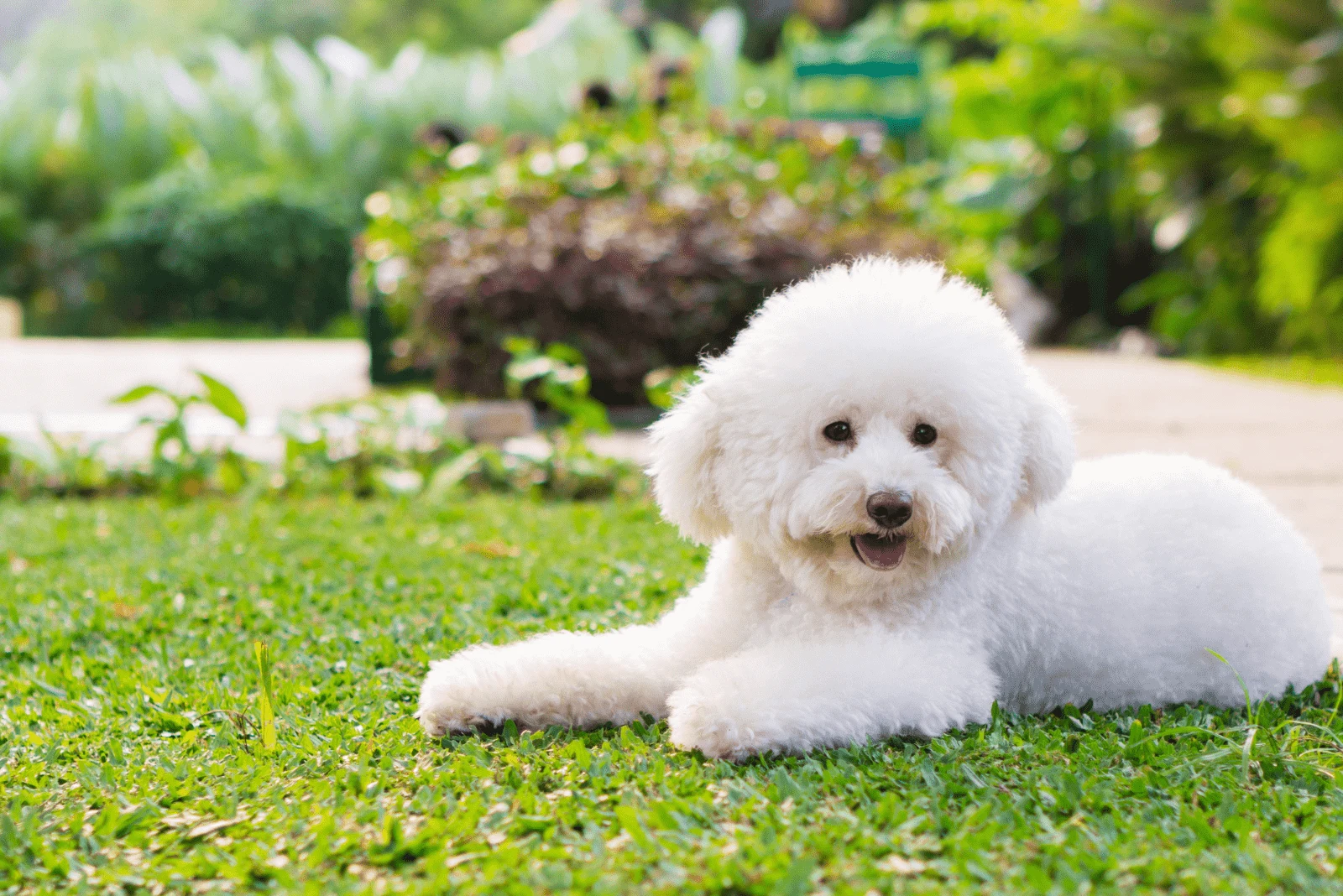 Another small home breeder is Logos White Miniature Poodles, located in Sterling Heights, Michigan. This breeder takes pride in breeding and raising mini Poodles in their living room. There is no doubt that these dogs get a significant amount of attention and love as they're treated as members of the family.
All Logos breeding dogs are health tested for hip, elbow, cardiac, and eye problems, so the upcoming puppies are free from any genetic defects. Logos carefully select its breeding dogs, looking for them throughout the United States. That shows us that the dog's health is their top priority.
Miniature Poodles from Logos are athletic, beautiful, and easily trainable dogs that are great at the show ring. If you check their website, you can see all their champion dogs and all awards they won over the years.
Logos White Miniature Poodle puppies are some of the best Poodles you can find in Michigan, so if you like what you see, don't wait long; contact the breeder and start the process.
Breeder's Information
Website: Logo White Miniature Poodles
Email: [email protected]
Address: 40669 Drury, Sterling Heights, MI 48310
Phone Number: 586 268 0613
SEE ALSO: 8 Best Miniature Poodle Breeders In Ontario (2022)
3. Trillium Woods Poodles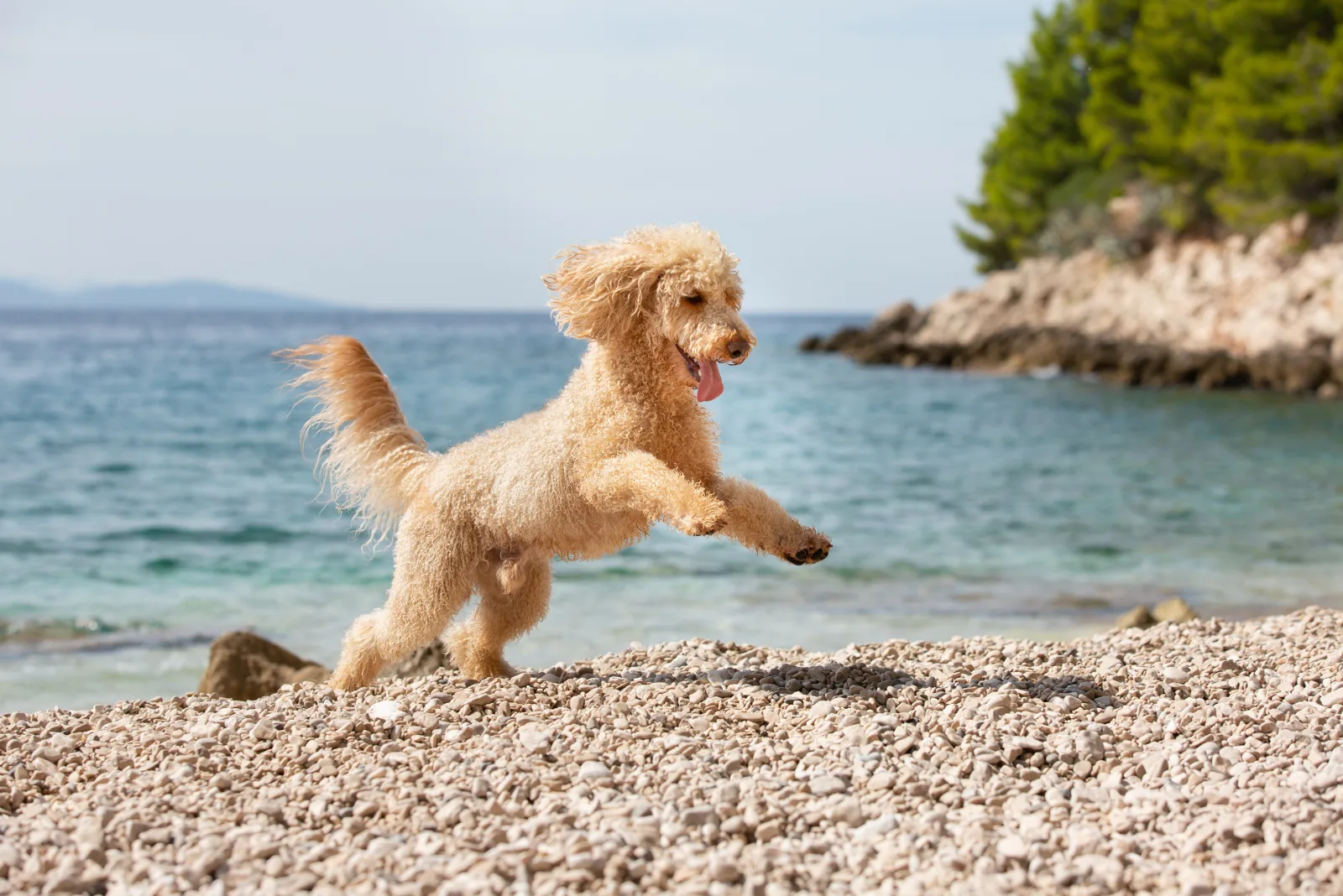 Our third spot is in Howell, Michigan, where Trillium Woods Poodles, a family-owned breeder, is located. This breeder takes pride in breeding AKC Standard Poodles that are born and raised in their home, where they are socialized with all members of the family.
That is important since a dog that is surrounded by people of all ages makes an excellent adaptable and loving family dog that won't have problems going to its new home.
There is a list of their current Poodle puppies available. However, there is also a waiting list with each litter, but if you want to join the list, you need to make a $400 deposit. With the deposit, you'll have a spot, and you'll be notified of the birth of the puppy. If you want to learn more about litter, there is a document on their web which has all the essential things about the adoption.
Each Poodle puppy is vaccinated at 8 weeks old, and they're ready for their new forever home at 9 weeks old. After you pick up your new puppy, you need to take it to get a professional veterinary examination. You can get your money back if illnesses or abnormalities are found.
This breeder, on their website, has a Meet the Parents section where you can find out all you are wondering about. The background of each breeding dog is found there, and they have been tested for genetic defects that will make sure that you won't get a puppy who will have genetic issues when grown.
If you are interested in Trillium Woods Poodles, make sure to contact them to get on that famous waiting list! If you are to become a Poodle owner, you'll definitely need some ideas for Poodle haircuts.
Breeder's Information
Website: Trilliumwoods Poodles
Email: [email protected]
Address: Howell, MI, US
Phone Number: 231 360 3791
Facebook: Trillium Woods Poodles
4. Countryside Standard Poodles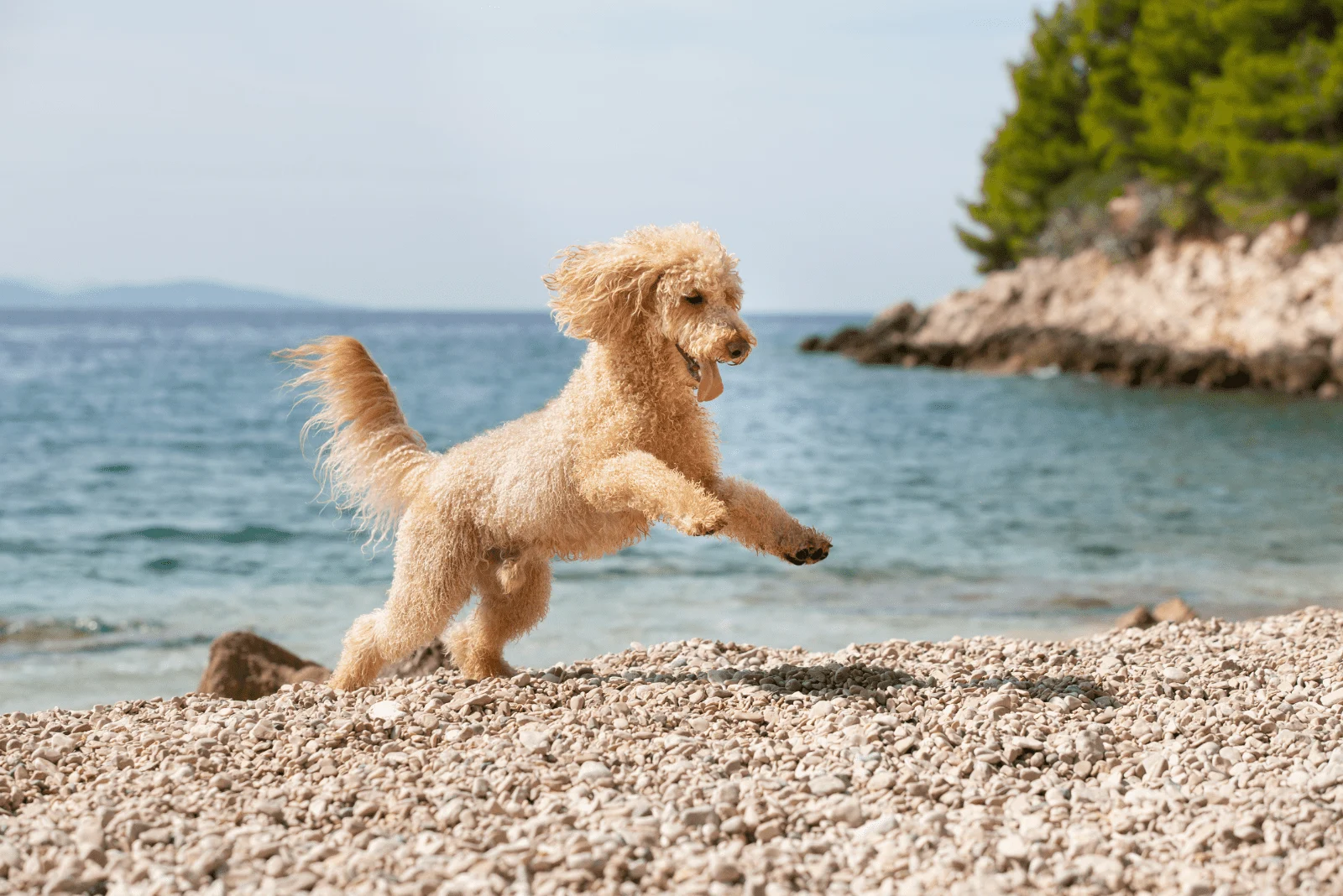 What do we have in Manchester, Michigan? A great small breeder, Countryside Standard Poodles, breeds only the top quality Poodles out there. They aim to produce for quality, not quantity.
With many years of experience as a professional groomer and a vet, this breeder can only offer you the best of the best. Children and adults often surround each Poodle puppy to ensure they're genuinely socialized and prepared for a new life.
Puppies are taken care of a few times daily so they can be relaxed and socialize around people. This breeder also puts these puppies with felines so they can leave aggressive behavior behind. Poodle puppies here have special grooming treatment; they use professional grooming equipment in order to develop comfort.
With a puppy from Countryside Standard Poodles, you will get a two-year health guarantee, all health testings will be done on the breeding dog, so it is safe to say that they focus significantly on the Poodles' health.
If you get a Countryside Standard Poodle puppy, you'll have mentoring and lifelong support on your journey with Poodle. Their website provides information about all breeding dogs, such as health testing results and Pedigree information. There you can see that the bloodline is Championship with obedient, social, and well-mannered dogs.
Check out their website and seek more information if you like what you've read about the Countryside Standard Poodle. Maybe right now, there is an upcoming litter where one of the puppies is waiting just for you.
Breeder's Information
Website: Countryside Standard Poodles
Email: [email protected]
Address: 11862 East Austin Rd. Manchester, MI 48158, US
Phone Number: 734 428 0290
Facebook: Countryside Standard Poodles
Instagram: Countryside Standard Poodles
Twitter: Countryside Standard Poodles
5. StormyMountain Doodles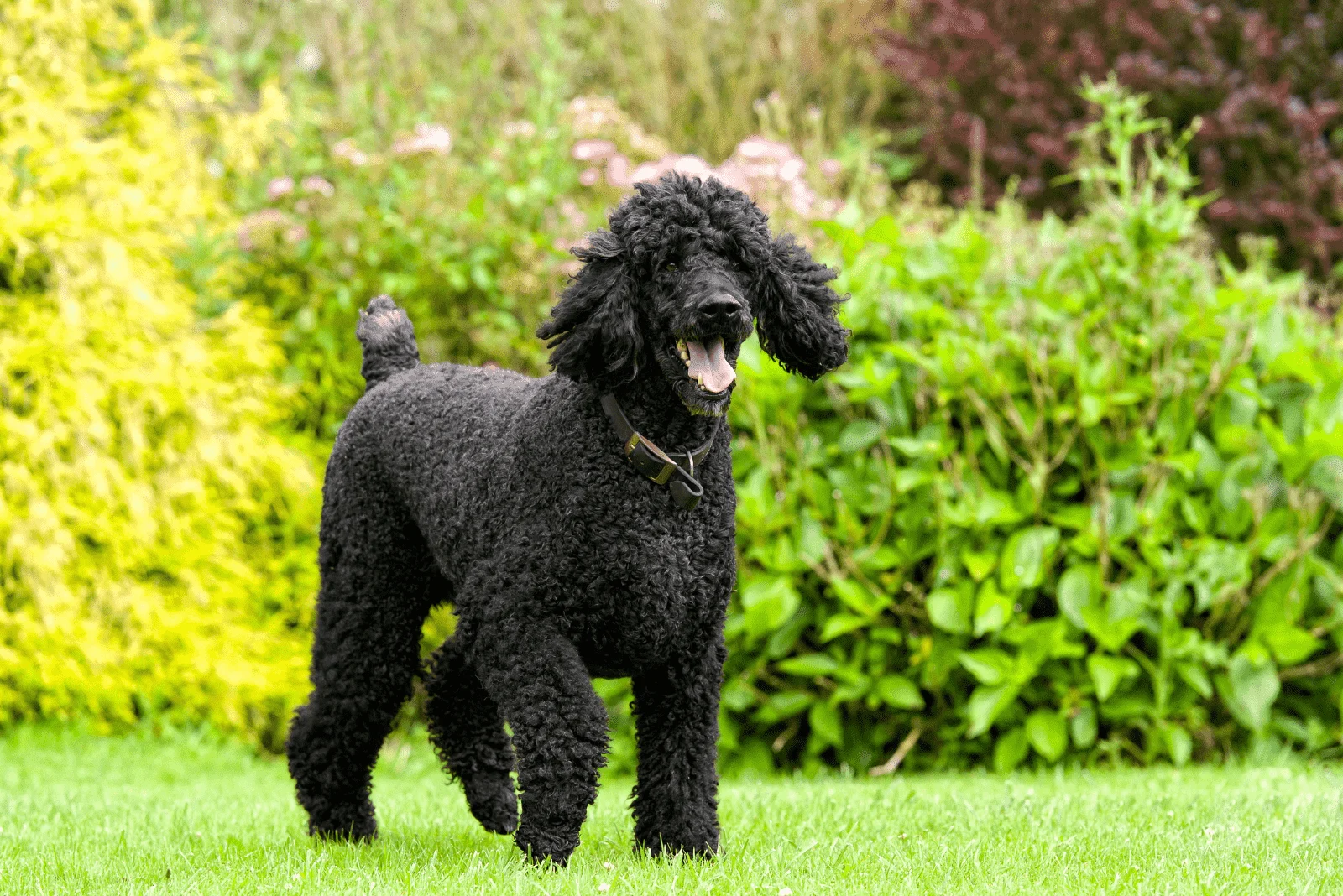 StormyMountain Doodles is an experienced breeder located in Grand Rapids, Michigan. With over 30 years of experience in breeding and raising Aussiedoodles, Bernedoodles, Goldendoodles, and Poodles.
During that time, they had never had any major health problems with their dogs and their focus is on breeding healthy and happy dogs and they can only offer the best.
Each puppy comes with vaccines and dewormings; at 8 weeks old, they have had a wellness checkup. Most of their breeding dogs had been tested through genetic testing with DNA and OFA certifications.
​Breeder's Information
Website: StormyMountain Doodles
Address: Grand Rapids, Michigan
Phone Number: 269 689 6454
6. Great Lakes Poodles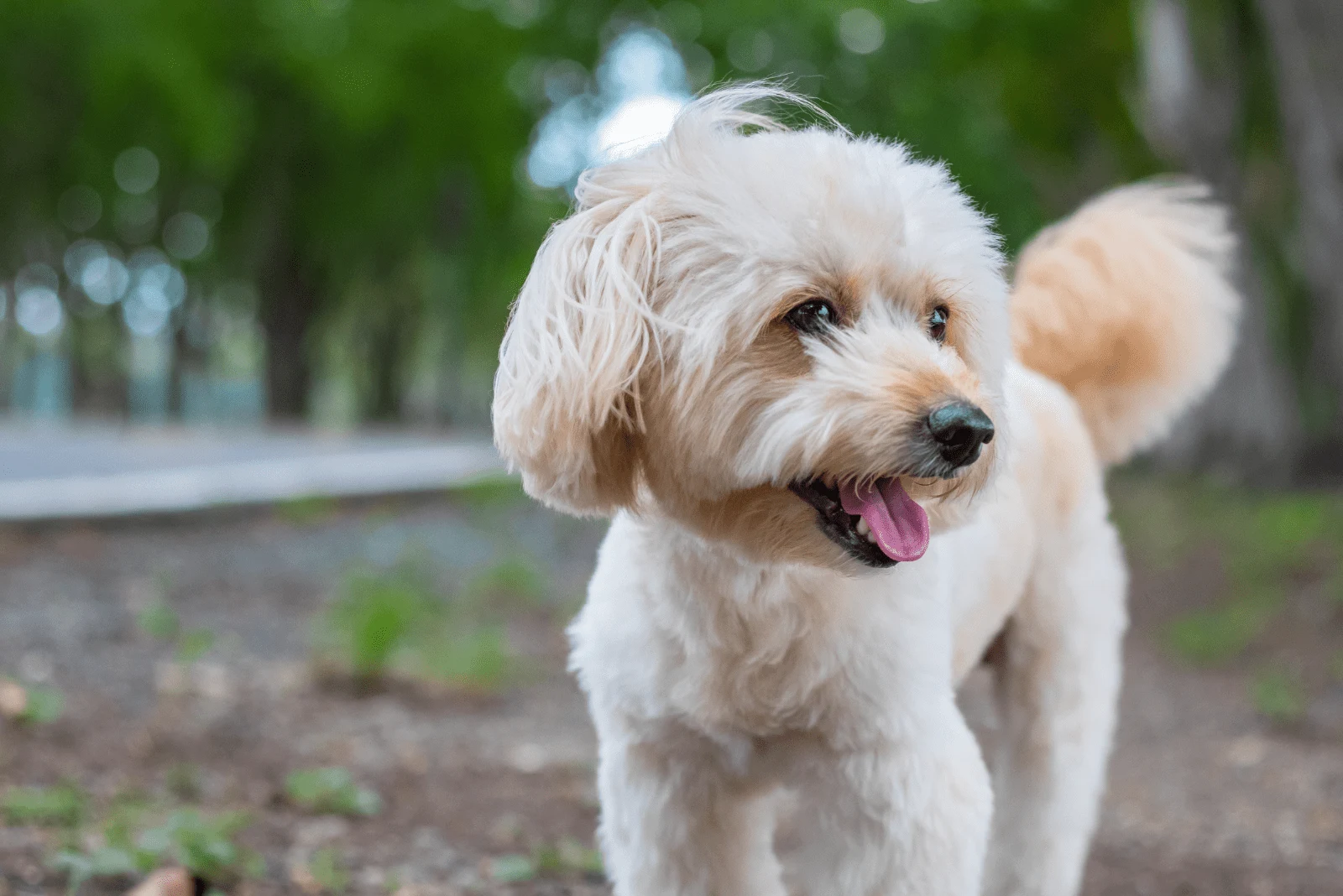 Great Lakes Poodles is the only Moyen Poodle breeder on our list, located in Northeastern Lower Michigan. Their goal is to breed pure Poodles with excellent temperaments, great structure, and interesting coats.
They took this job seriously, importing their breeding dogs from Europe and the United States from respectable breeders focusing on improving the breed.
Their Poodles are DNA tested through PawPrint Genetics and UC Davies. Neither one of their breeding dogs is a carrier of commonly known diseases. Along with that, their dogs are tested for hips, elbows, and eyes. Some of their dogs are cleared through their parents. They also test and score for diversity. With these tests, they learn how inbred and related their Poodles are.
Great Lakes Poodles is a member of Betterbred. If you have questions about the Poodle puppies or about the breed in general, feel free to ask, as they are happy to provide you with information.
Breeder's Information
Website: Great Lakes Poodles
Email: [email protected]
Address: 631 N. Kobs Road, Tawas, MI 48763
Phone Number: 989 820 7872
7. Luv My Toy Poodles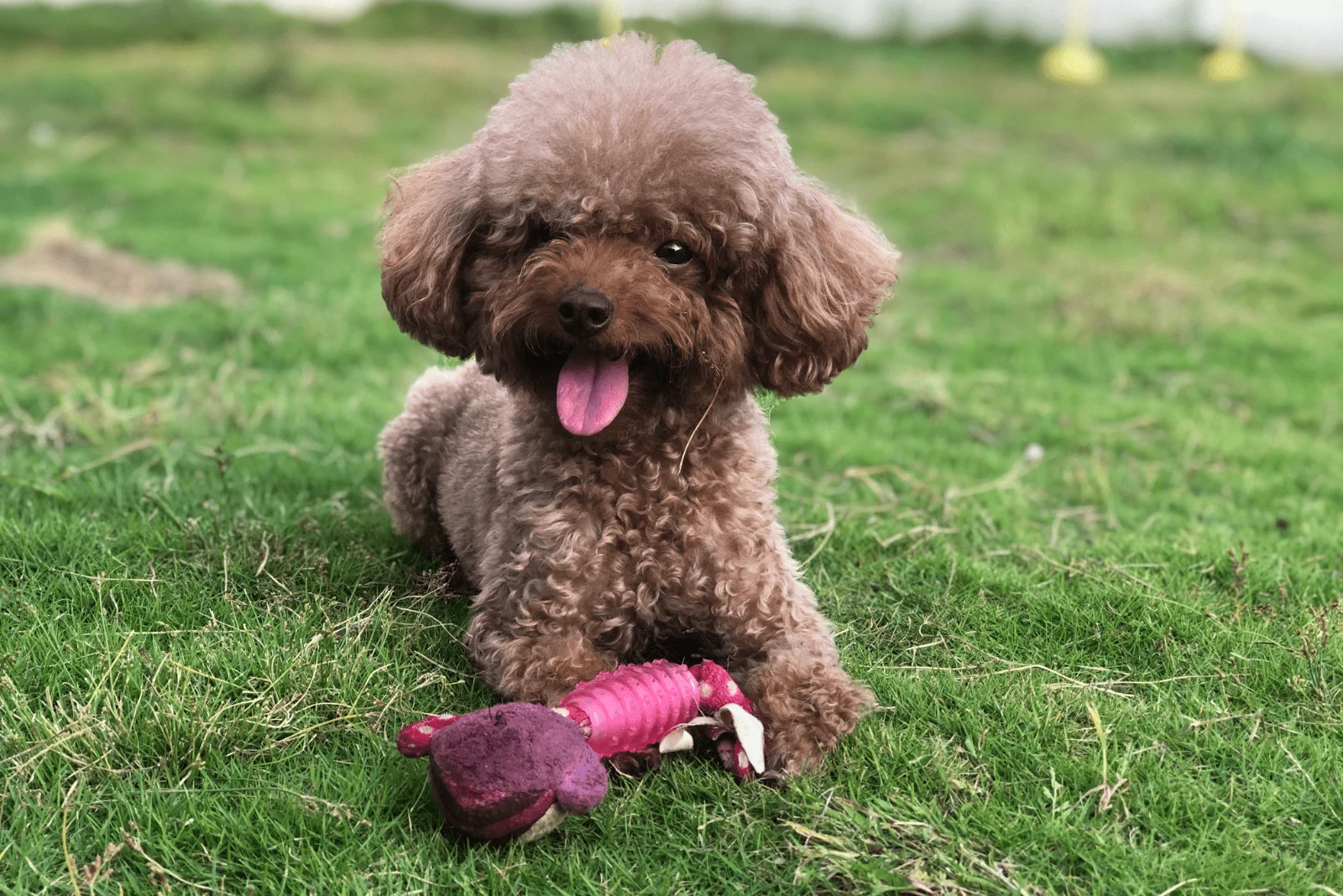 Luv My Toy Poodles is our last Poodle breeder in Michigan. This breeder's goal is to produce Toy Poodle puppies that will make your heart melt. Luver and her husband are focusing on breeding and raising gorgeous Poodle puppies.
Their dogs are genetically tested and mostly clear, and they will never breed together two dogs with the same condition. Their breeding dogs are DNA tested through Embark and have no known genetic health issues. They breed for this breed's best temperament, traits, behavior, and health.
If you are to contact the breeder to reserve a puppy, know that the deposit is $500, and it will hold your puppy until the pickup day, when you'll pay the rest.
Breeder's Information
Website: Luv My Toy Poodles
Address: Niles, Michigan
How Much Is A Poodle Puppy?
Standard Poodle puppies can have prices anywhere between $600 to $2,500. However, the prices can go higher and higher depending on the bloodline, breeder, color, markings, and so on. For a Poodle puppy that can attend the show ring, you can pay $3,500 to over $10,000.
Final Thoughts
Whatever you seek, you can find in the Poodle. If you are a lover of an active life, your furry friend will gladly join you. However, if you seek a lap dog for cuddles and sharing affection, the Poodle will yet again join you in a matter of seconds.
I hope our 7 Poodle breeders in Michigan will help you choose your new family companion so you can welcome him into your loving home soon enough. We picked only those that will provide healthy puppies and can't wait to make another family happy with their presence.
Soon enough, your favorite slogan will be: "Our dog is part of our family!
Related Content
10 Amazing Miniature Poodle Breeders In The USA! (2022)
The 10 Best Golden Retriever Breeders In Minnesota For 2022