These cute, intelligent, and quite remarkable dogs are the favorite choice of many people. Their wonderful temperament, trainability, and adaptability to different environments make them perfect for families with children.
If you are in search of a perfect Miniature Poodle Puppy, don't know where to look, and are getting quite lost in breeder listings that don't provide a lot of important information, we are here to help you.
In order to save you from quite a stressful and time-consuming search for a reputable breeder, we have done it for you, and here, we will provide you with a detailed list of the 8 Best Miniature Poodle Breeders In Ontario.
Get yourself comfortable, keep reading, and perhaps you will find yourself the puppy that you have been looking for!
Miniature Poodle Puppies For Sale In Ontario
Searching for a reputable breeder online is not an easy thing at all. There are a lot of breeders claiming one thing, when the reality is quite far from it.
And, don't get me started on puppy mills. The internet is full of them, and their prices are cheaper of course compared to other reputable breeders, which then attracts people that don't know how they actually function.
We don't want to see you making this mistake too, and since you are reading this right now, we know that you are on the right track and that you care about dogs a lot.
So, let's jump right to the reason why you are here and that is for trustworthy and reputable Miniature Poodle Breeders in Ontario:
1. Umbra Poodles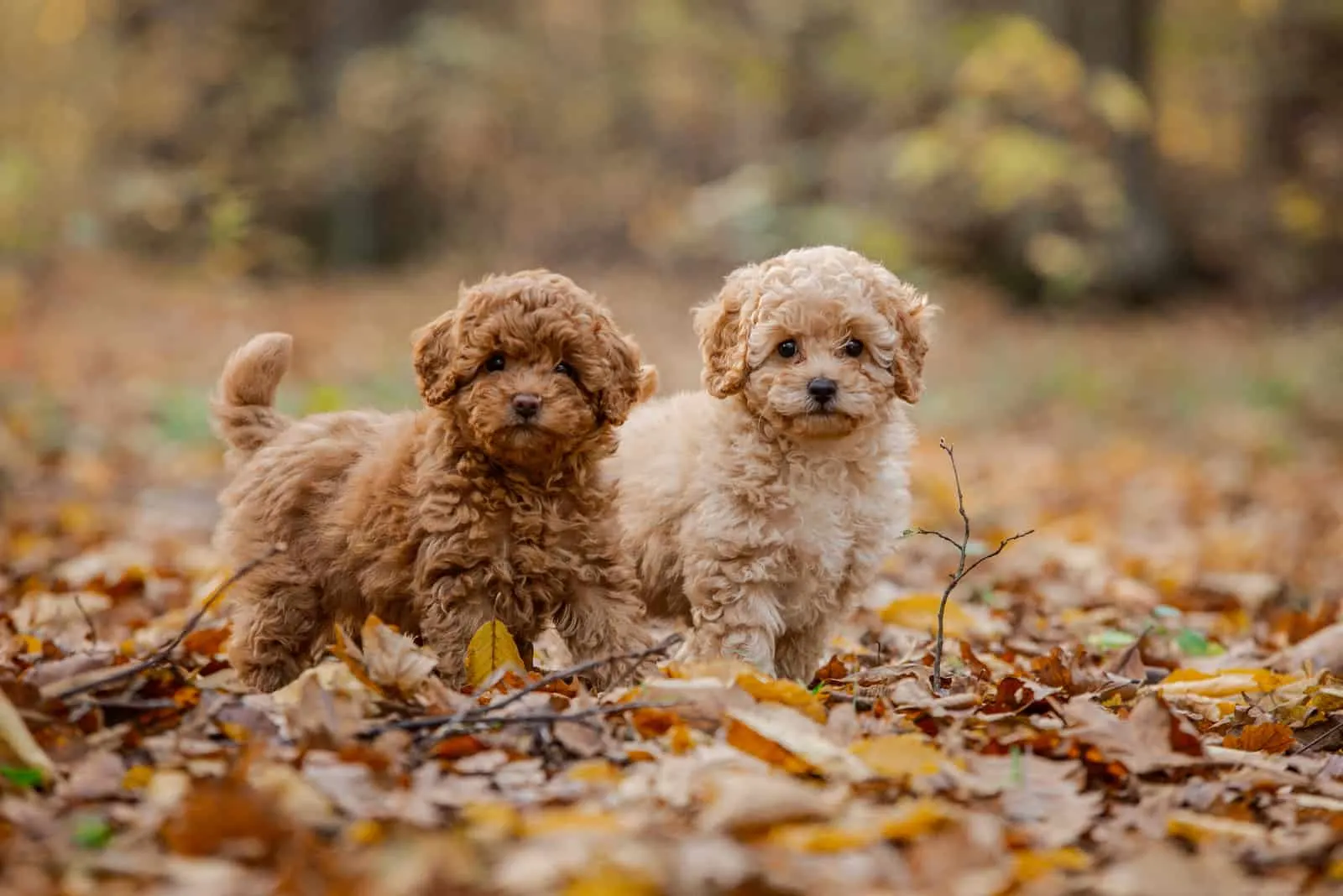 Umbra Poodles is a premier Miniature Poodle breeder. They have been breeding since 2011, however, all of them have loved Poodles for their whole life. They specialize in black Miniature Poodles, which are exhibited in Canada as well as America.
Their dogs come from some of the top American and Canadian Champion bloodlines. At Umbra Poodles, they breed for conformation and performance, but first and foremost, they think of their dogs as companions and family pets.
All of them are raised in their house, and therefore, socialized and prepared to adapt to new homes. They use The Puppy Culture Program to train their dogs. This is the best way to raise dogs to be well-socialized, as well as prepared for competition in any dog sports.
Their breeding program cares specifically about health, temperament, structure, and breed standard. Once it is time for puppies to leave their breeding program (around 9-12 weeks old) and go to their forever homes, they make sure that the puppies are:
• CKC registered (they can also be AKC registered!)
• microchipped
• vaccinated
• checked by a licensed veterinarian
• temperament tested
• come with a five-year written health guarantee!
Before breeding, all puppy parents are health tested and certified by OFA, and also DNA tested for any genetic disorders that can affect mini Poodles.
From this breeder, you will receive a lifetime support if you purchase any of their dogs. By becoming a part of the Umbra Poodles family, you will also receive access to the VIP section of their website, where you can find everything that will help you with training and raising your new puppy!
If you are interested, don't hesitate to check out their website and, if you have any questions, you can reach them through the contact information mentioned below!
Breeder's Information
• Address: Dundas, Ontario
• Phone: +1 226-931-1756
• Email: [email protected]
• Website: Umbra Poodles
• Facebook: Umbra Poodles
• Instagram: Umbra Poodles
2. Delilah's Poodle Doodle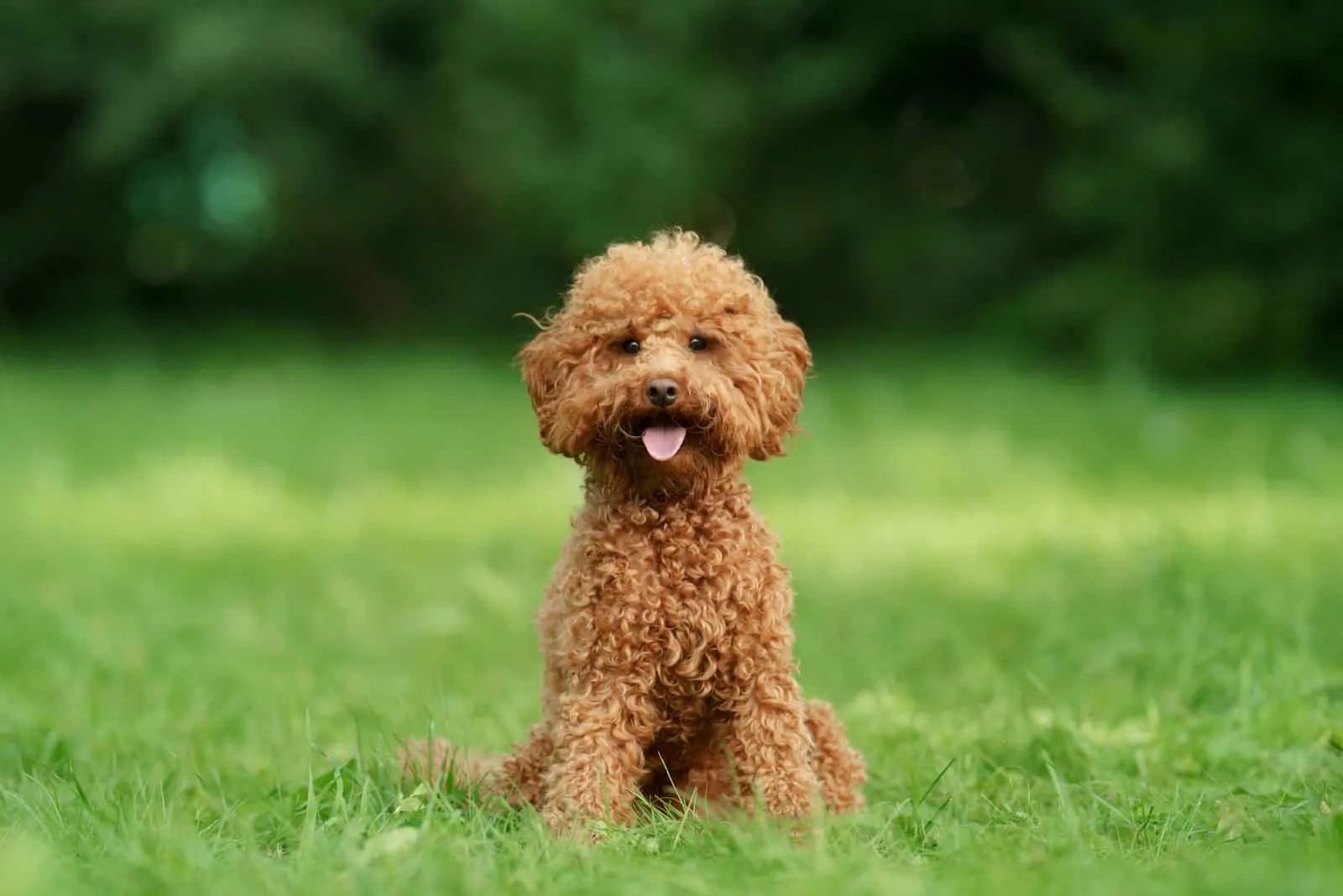 What distinguishes Delilah's Poodle Doodle from many other breeders is their breeding philosophy, which can be described in four words – honesty, love, care, and morals.
They are located in Oshawa, Ontario, and breed Miniature and Moyen Poodles, Aussiedoodles, and Goldendoodles. They raise their puppies at home and give them all the attention and care they need, while focusing on potty training, basic commands, and crate training.
Being strong believers in breeding for quality rather than quantity, they make sure to carefully choose dogs for their breeding program that are genetically tested beforehand, to ensure the healthiest puppies possible.
This is not only their work, but their life passion too. Everything they do is because of their true love for these dogs and with the goal of improving the breed type. This is the reason why they do extensive health tests and DNA genetic testing.
With your puppy, you will receive a 3-year health guarantee, among many other gifts (such as a scent blanket, food, toys, dog brush, etc.) to help you in the first days of bringing your new puppy home.
If you are interested and want to know more about this breeder, don't hesitate to check them out!
Breeder's Information
• Address: Pinecrest, Oshawa, Ontario, Canada
• Phone: 416-556-7688
• Email: [email protected]
• Website: Delilah's Poodle Doodles
• Facebook: Delilah's Poodle Doodles
• Instagram: Delilah's Poodle Doodles
3. Sanvar Poodles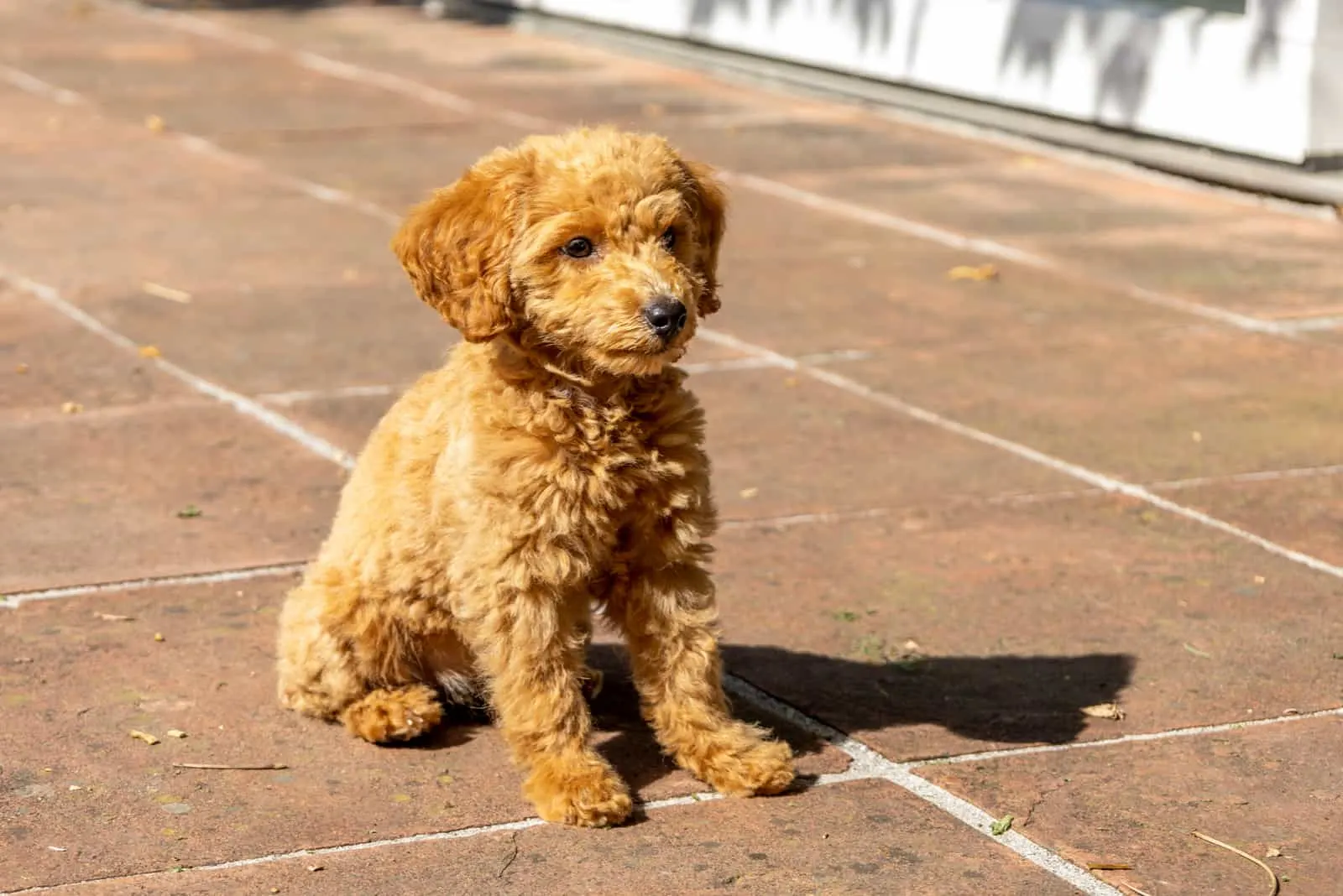 Sanvar Poodles started breeding in 1970, after many years of showing dogs. Over the years, the owner and breeder, Anne Bell, has been able to produce many champion line Miniature and Standard Poodles, and she plans to keep getting better.
True love for this lovely and fun breed is what prompted Anne to start doing this, and what keeps her going. She breeds puppies for temperament and health. All her dogs are genetically screened in order to produce healthy puppies for future families.
From 1970 until today, Sanvar's philosophy has been to never lose sight of what the most important aspect of a good breeder is, and that is to supply families with happy and healthy puppies.
If you purchase one of their puppies, you can expect to receive:
• the Canadian Kennel Club registration papers
• up-to-date vaccination
• microchip identification
• started bag of puppy food
• puppy's first collar
• and a package on how to raise your puppy.
If you want to get in contact with them, you can fill out the contact form on their website or email them, and they will get back to you as soon as possible.
Breeder's Information
• Address: 72 Schmidt Drive, Arthur, ON, N0G 1A0
• Phone: (519)848-3663
• Email: [email protected]
• Website: Sanvar Poodles
4. Denali Poodles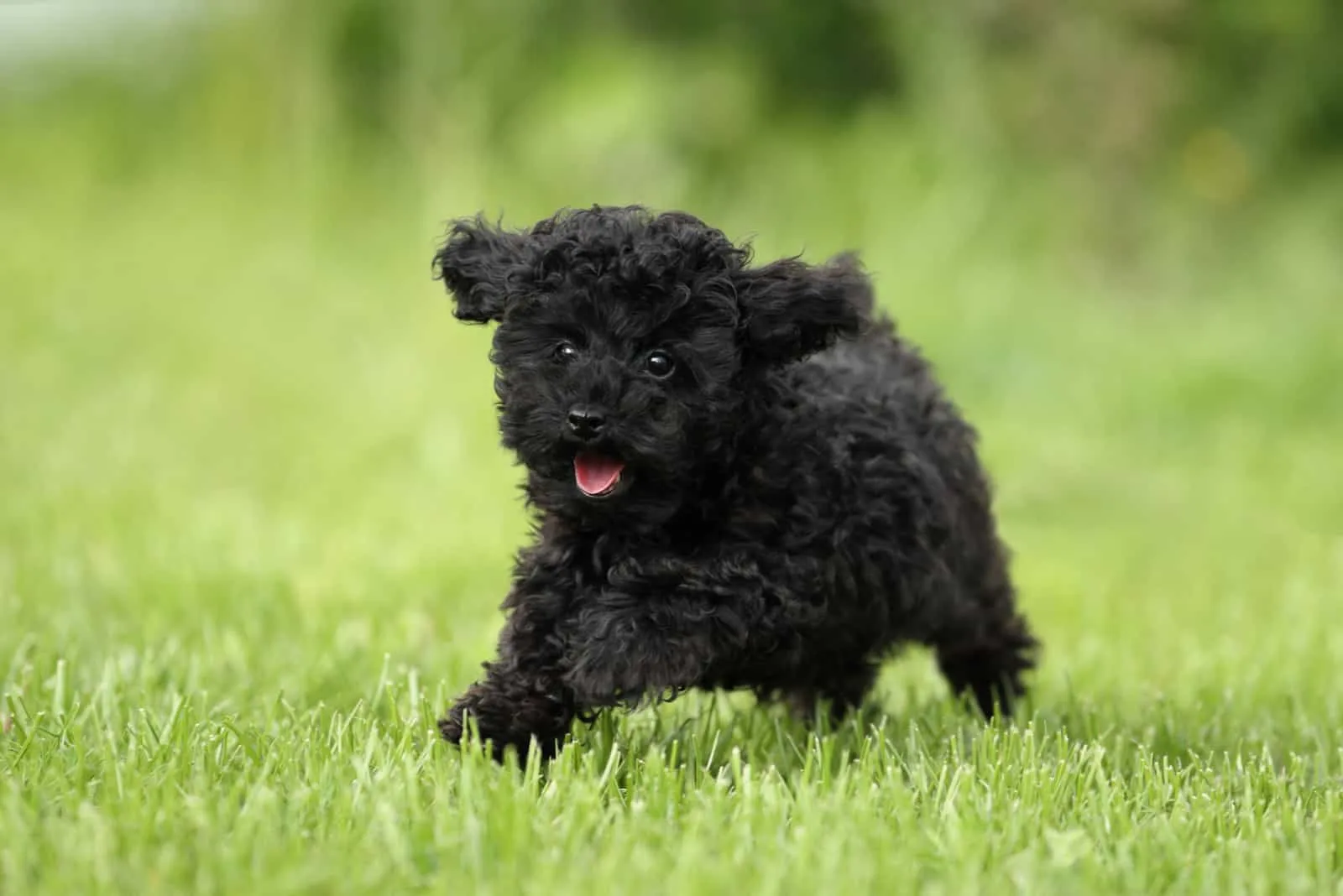 Denali Poodles is a breeder of Miniature Poodles and Chinese Cresteds and has been a proud member of the Canadian Kennel Club since 1995. They live on their family farm, located in Ontario and they strive to produce healthy, beautiful, and wonderful family members.
Since all of their dogs are raised at home, they make sure to give all of them their equal full attention and care. They breed for health, type, and temperament and are committed to producing high-quality purebred dogs that will make new dog owners proud.
Every planned litter is a product of great consideration and care, to ensure the highest quality possible. Puppies are bred according to CKC and AKC standards, and each of them comes with a spay/neuter contract and a CKC registration.
They don't just sell puppies for profit but want to make sure to provide families with a companion that every person deserves in their life. They are committed to improving the breed standard and achieving health, conformation, and great temperaments.
You can visit their Facebook and Instagram profiles if you want to see pictures of their beautiful dogs. If you have any questions, feel free to email them.
Breeder's Information
• Address: RR#4, Arthur (ON), N0G 1A0, Canada
• Email: [email protected]
• Website: Denali Poodles
• Facebook: Denali Poodles
• Instagram: Denali Poodles
5. Enchantment Poodles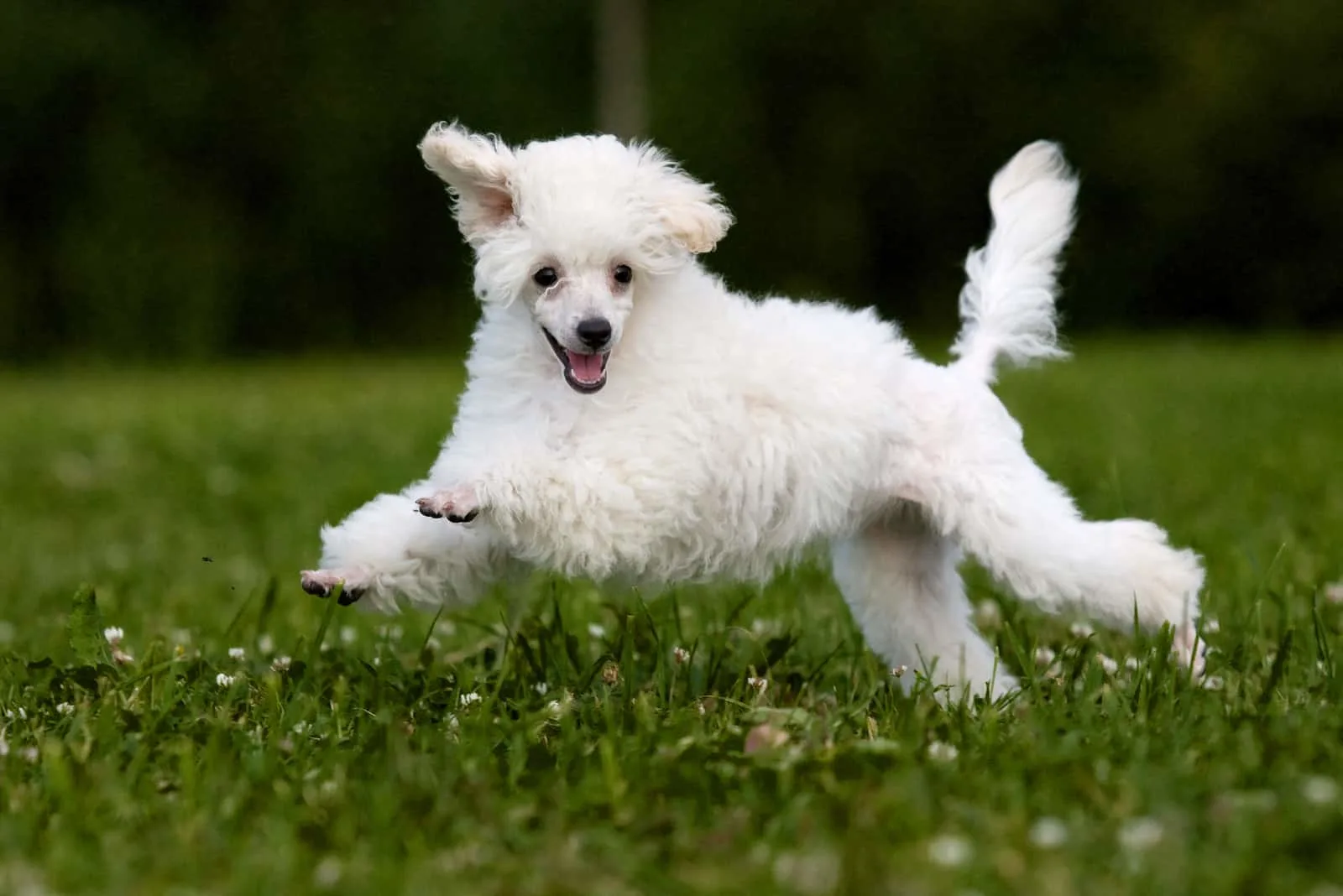 Enchantment Poodles started their story with Poodles in 1998, when, after they lost their Standard Poodle Ace, they wanted to get a new puppy and fell in love with a Miniature Poodle Jozie, who was a show dog. Their love for showing dogs began, and they were hooked from that time on.
Enchantment Poodles is a small show kennel that is dedicated to breeding puppies with wonderful temperaments, intelligence, and most importantly, good health. Whether it is a family dog you are looking for or an agility, obedience, or show ring dog, you can find everything at Enchantment Poodles.
All of their dogs live with them in their house as family members, which means that they are able to grow up in a healthy, family environment and get lots of care and attention, which they deserve. This makes them well-socialized, both with children, dogs, and cats as well.
They have puppies available in black, cream, blue, and white colors, but occasionally there are also silver, phantom, and silver-beige. In order to get healthy puppies, they make sure that all of their dogs used in the breeding program are health tested.
Before puppies leave for their new home, they have their first shots and are dewormed, and fully groomed (with the best poodle haircut possible).
You also receive a written 3-year health guarantee, CKC registration, spay/neuter contract, and little gifts, such as a food package, toys, treats, and a puppy information guide, which can help you raise your new family member.
They always make sure that each of their puppies goes to the right home, since they want you to be happy and the dogs to find their forever homes.
For any further information about anything, you can always email or call them.
Breeder's Information
• Address: Gore's Landing, Ontario and Castleton, Ontario
• Phone: 905-344-7936
• Email: [email protected]
• Website: Enchantment Poodles
• Facebook: Enchantment Poodles
6. Signet Poodles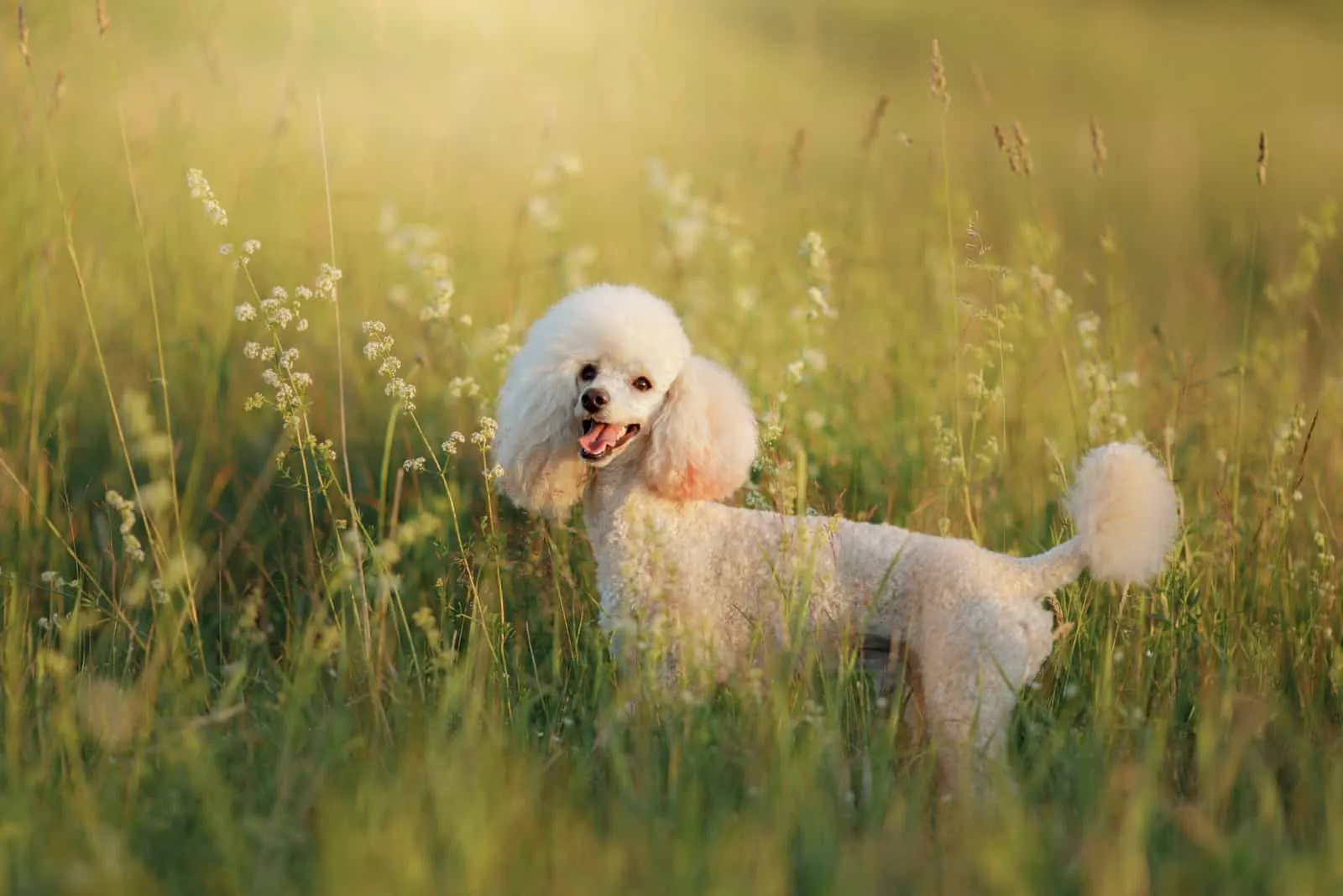 Signet Poodles is located in eastern Ontario, just one hour away from Ottawa, and 3 hours from Toronto. They are dedicated to breeding Miniature, Standard, and Toy Poodles.
Since 1982, they have been breeding and competing in conformation and performance shows, earning many titles. A lot of their dogs have also earned Therapy Dog Certifications.
They raise their dogs at home, which makes them perfectly socialized and used to household noises and activities. They only breed quality dogs from genetically tested parents, in order to produce exceptional soundness and temperament.
At Signet, they care a lot about their breeding dogs and do not produce for quantity but quality, which is why they only have 1-2 litters per year and they make sure that none of their dogs start breeding before two and a half years old.
In order to achieve the healthiest puppies, ready to be show, performance, or companion dogs, they do a lot of health testing, which includes OFA, thyroid, and eye examinations done by a certified ophthalmologist.
If you want to make an inquiry about future litters or waitlists, you can do that by contacting them through email.
Breeder's Information
• Address: Ontario, Canada
• Phone: 613-925-3174
• Email: [email protected]
• Website: Signet Poodles
7. Bellefleet Poodles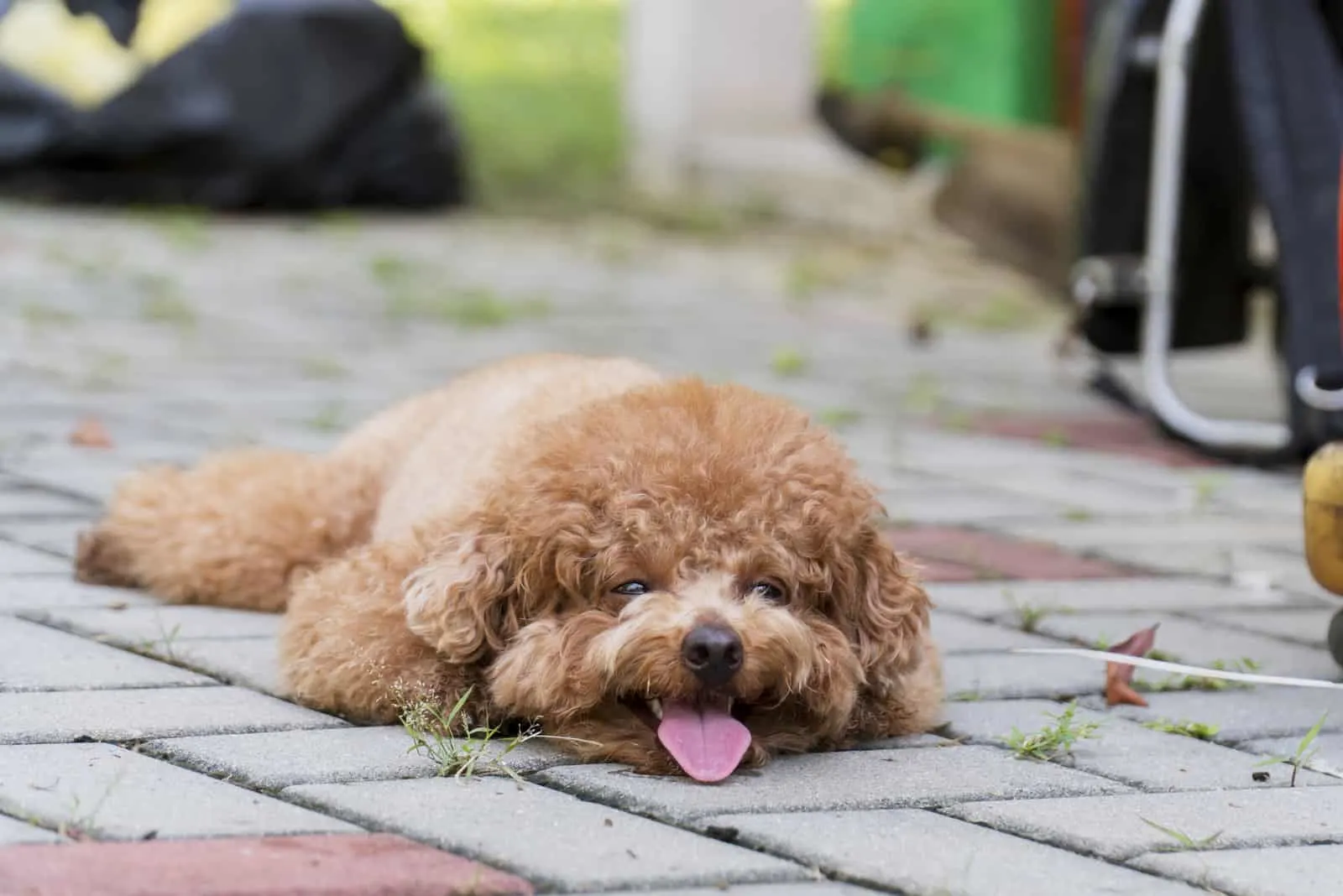 Bellefleet Poodles has been breeding and showing top quality Miniature, Toy, and Standard Poodles for more than 50 years. It is a family business that breeds specifically for excellent health and temperament.
All their dogs used in the breeding program are genetically tested to ensure that each buyer is able to receive a healthy and happy puppy, which will then be a perfect little addition to their family.
During their long history of showing dogs, they have won many awards, including #1 Miniature Poodles, Breeder of Merit, and Annual National Specialty, both in America and Canada.
If you want to get more information about these beautiful, high-quality dogs, make sure to email the owner, Joanne.
Breeder's Information
• Address: Bellefleet Farm, 072117 10th Line, East Garafraxa, Ontario L9W 7A2
• Phone: (519) 843-7728
• Email: [email protected]
• Website: Bellefleet Poodles
8. Family's Standard Poodles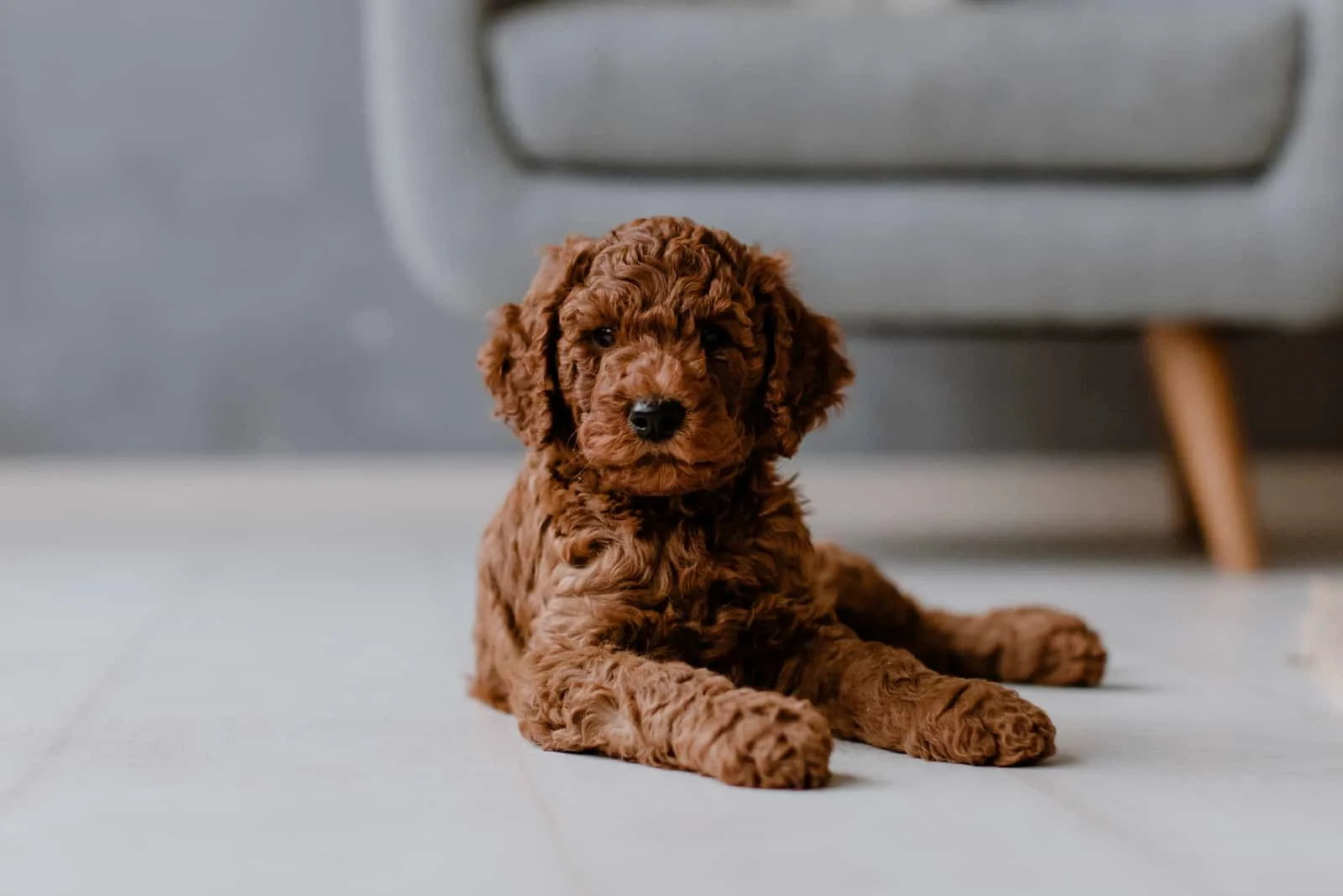 Family's Standard Poodles is a reputable breeder from Ontario. Even though their name says Standard Poodles, they also now breed Miniature Poodles. They are a family-based breeder that raises all of their dogs at home so they are able to experience all aspects of family life.
The owner, Colleen Slack, had a wish to breed Poodlesher entire life, but only got this opportunity once she retired from working in the healthcare field.
They always choose their dogs from healthy bloodlines in order to achieve healthy and strong puppies. All of their dogs have passed health tests: heart, eyes, and genetics (DNA tests).
With the Slack family, you know you will be getting a puppy from a great lineage, who is socialized, healthy, and strong. They make sure that their pups go to homes that will take care of them and keep in close contact with the breeder.
Many of their customers have returned again to look for a second dog because they were truly delighted with the one they got.
If you want to get a non-shedding, CKC registered, microchipped, and health tested dog that will easily adapt to your family, you will not regret choosing this wonderful breeder.
You can find a contact form on their website page, as well as some cute pictures of their black, white, and sable Poodles!
Breeder's Information
• Address: Owen Sound, Ontario
• Phone: 226-923-2375
• Email: [email protected]
• Website: Family's Standard Poodles
• Facebook: Family's Standard Poodles
Related Link: Top 15 Toy Poodle Breeders: Pupvine's Top Picks!
How Much Is A Miniature Poodle In Ontario?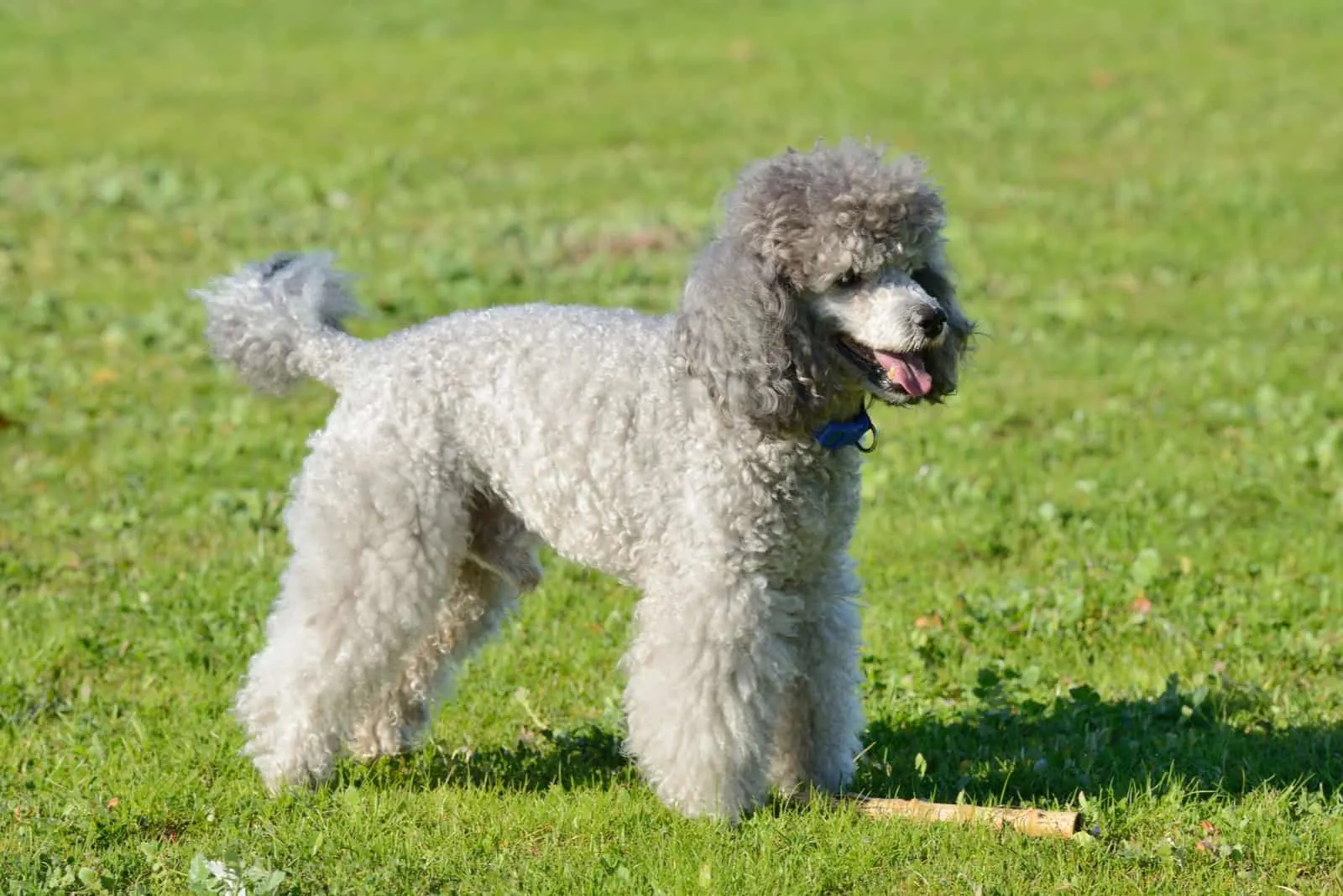 A Miniature Poodle is a designer type of dog and is usually quite expensive when compared to others. On average, you can expect to pay anything between $1500 and $3000 for a Mini Poodle puppy.
The cost will depend on the breeder, the color of the Poodle, CKC, AKC, or Poodle Club of Canada registration, and many other factors. Other than the initial cost of purchasing a Poodle puppy, you must be aware that keeping up with the maintenance of this dog will also require a significant amount of money.
Looking after a Miniature Poodle is expensive, as they require regular grooming maintenance to look good, higher quality food, exercise, and vet checks.
Some purebred Miniature Poodles from top quality lineages can even cost up to $5000. However, these are dogs with the most amazing personalities. They are really good with kids, intelligent, and trainable, which makes them perfect for family pets.
In Conclusion: Miniature Poodle Breeders In Ontario
Miniature Poodles can be perfect family house dogs, since they are great with children, smart, easy to train, and hypoallergenic. Cleaning your house will be much easier with this dog, which is a great plus if I might say so.
But, getting a high-quality, healthy, and overall good dog depends mostly on the breeder you choose. It is always important to choose a reputable breeder, with great reviews and one that does all health testing in order to achieve the healthiest puppies possible.
Other than that, a good breeder will also make sure that each puppy has all their paperwork sorted out, and is trained, socialized, and therefore, prepared to leave for a new home.
Make sure to be extremely careful when choosing the right breeder, look for any red flags, such as weird communication, not allowing visits to see the puppies, not being able to provide the necessary health certifications, etc.
Even though it might seem like a lot of work, it is necessary to ensure that you get what you are looking for, and a healthy, lifetime companion is surely that.
If our best Miniature Poodle Breeders in Ontario list has been able to provide you with the perfect pup you were looking for, we are happy to have been able to help.
Read Next:
Do Poodles Shed? The Truth About Hypoallergenic Dog Breeds
Top 9 Standard Poodle Breeders In Ontario (2022)
10 Amazing Miniature Poodle Breeders In The USA! (2022)