You should pick reputable Pitbull breeders in Ohio, from places such as Cincinnati, Cleveland, or Columbus, where they socialize their canines and do many health examinations.
The American Pitbull Terrier dog breed, sometimes known as the "Pitbull," or the 'APBT' has a rather contentious background and image.
These canines were initially used as fighting dogs in the terrible sport of "bull-baiting," which originated in Great Britain. The dogs were taught to battle bulls for hours until they passed out.
Both of these abhorrent games are to blame for the breed's current moniker, which combines the words "Pit" and "Bull."
The American Pitbull Terrier, Bull Terrier, American Staffordshire Terrier, as well as Staffordshire Bull Terrier all fall under the umbrella label "Pitbull," which most individuals have no knowledge of.
Animal Cruelty Acts were put into effect in the 1800s and 1900s, saving the Pitbull from its dreadful history of fighting and cruelty.
This charming dog was imported to America by British immigrants in the early 1900s, where they worked as herders of sheep and cattle, family protectors from robbers and feral animals, and hunting partners.
You might well have encountered Pitbulls being referred to as "nanny dogs." This was named for their devoted and compassionate behavior toward others, particularly youngsters. People are starting to understand what wonderful and affectionate pals Pitbulls can serve as, as time goes by.
Obviously, not every one of our subscribers would be a good match for this breed, particularly individuals who are unwilling to spend money on the dog's training and socializing.
Pitbull Puppies For Sale In Ohio
You're now knowledgeable and ready to take the next step, choose your puppy carefully: American Pitbull Terrier, American Bully, American Staffordshire Terrier, or Staffordshire Bull Terrier can be a great addition to your family.
Choosing a trustworthy and reputable breeder to buy your puppy from is the following task. This challenging phase of the process may be avoided thanks to our list of the best Pitbull breeders in Ohio.
1. Willynwood Kennels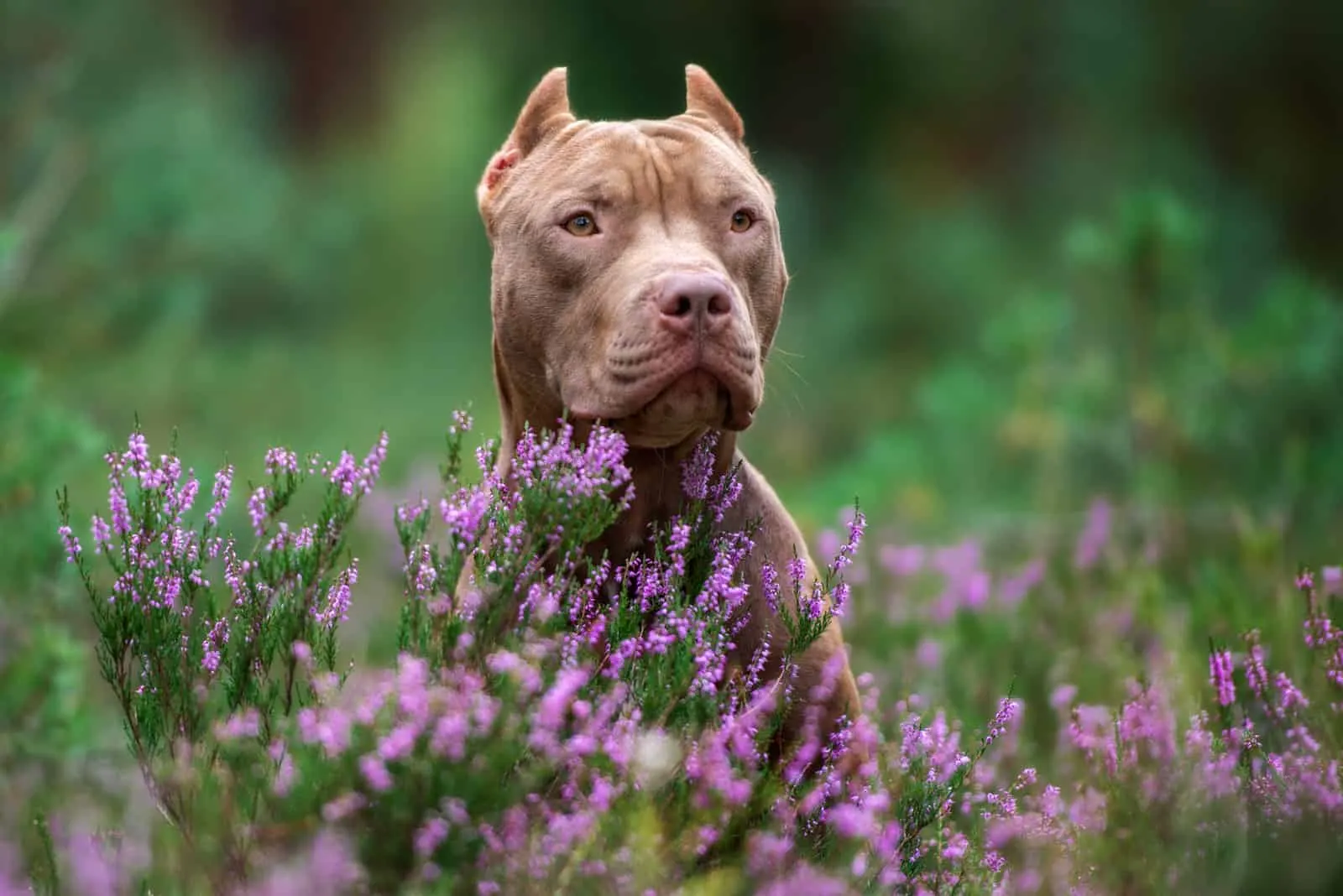 Since 1960, Willynwood Kennels has been in business. William Peterson, who runs the facility, aims to produce quality puppies in areas of health, shape, and personality. He loves this breed and is happy to have bred many champion dogs.
William is a Staffordshire Terrier Club of America participant and has earned the American Kennel Club's Breeder of Excellence designation. Additionally, he is the sole breeder accredited by the American Kennel Club in Ohio.
The puppies are regarded as members of the family by the breeder at Willynwood Kennels. There are some endearing pictures of these puppies online, where they are engaging with their family and being reared in a loving household.
We strongly advise contacting Willynwood Kennels in the pursuit of a new pet.
Most important info:
Location address: Alledonia, Ohio, United States
Phone number: 614-745-9895
Website: Willynwood Kennels
2. Fortune K900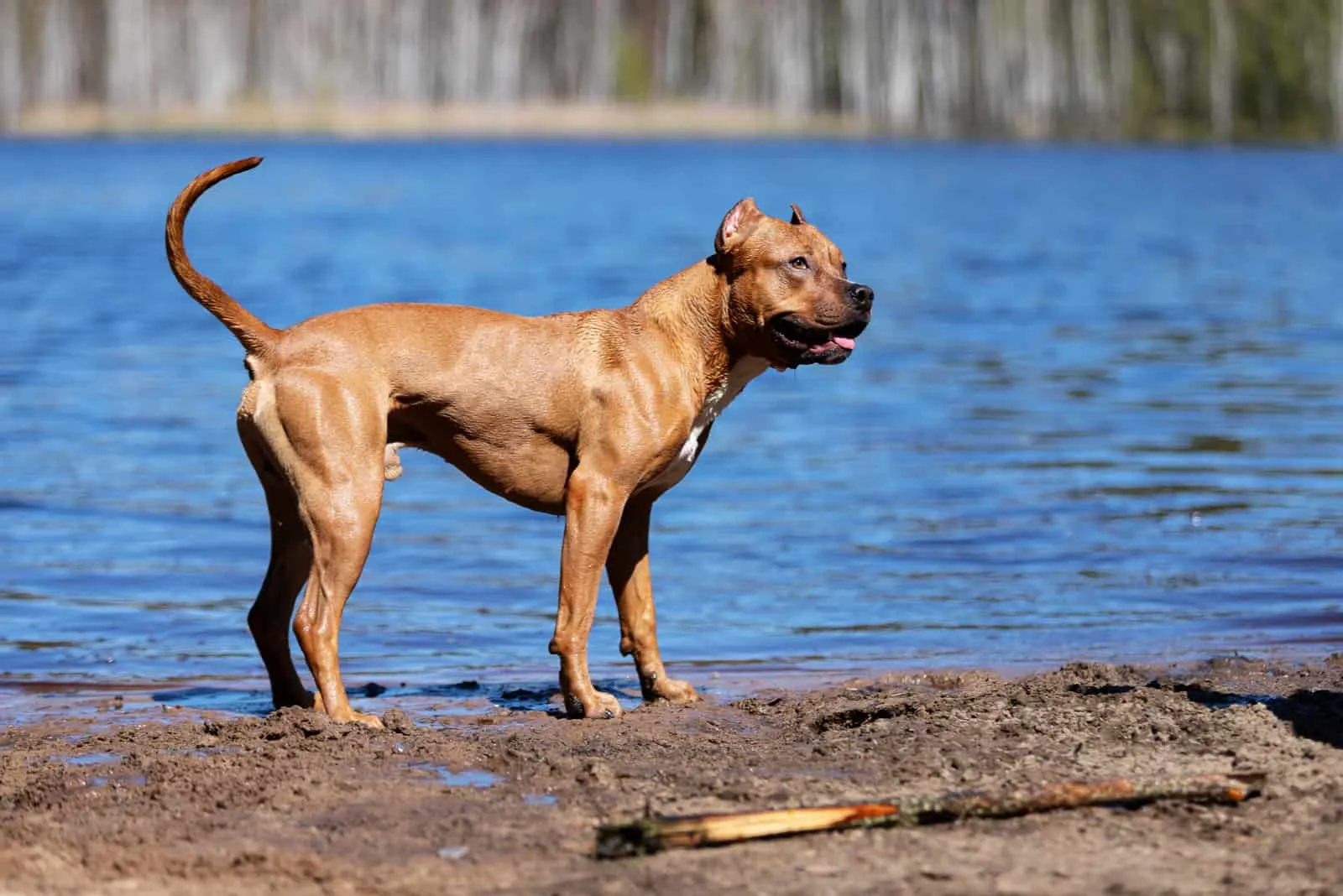 Since its founding in 1979, Fortune K900 has operated as a Columbus-based, family-run producer. They strive to create playful, charming, and lovable pets and take a very practical-oriented approach to raising their pups.
American Bullies that are lilac, or blue are the speciality of Fortune K900. Although they are prepared to negotiate on price and what you'll need to do to take one of these adorable newborns home with you, their pricing may vary from $2,500 and $7,500.
We assure you won't be let down. Visit their website to view images of their present and prior pups. Numerous positive reviews of Fortune K900 from delighted puppy parents laud these high-quality puppies, who are described as clever, content, and healthy.
Most important info:
Location address: 6371 Riverside Dr. Suite 100, Dublin, OH 43017
Phone number: 614-371-1989
Contact email: [email protected]
Website: Fortune K900
3. Edel Haus Kennel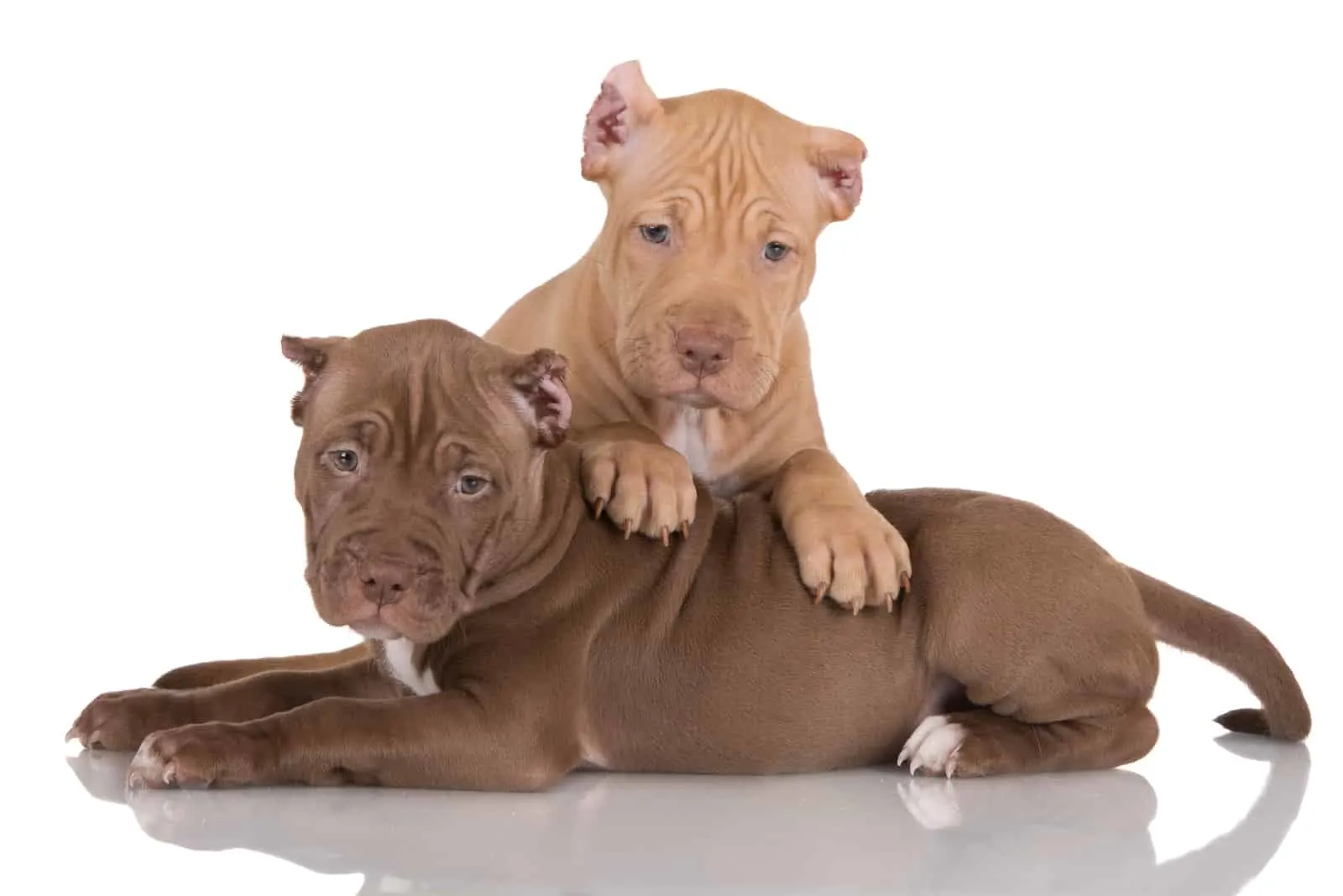 For more than three decades, Carol Patterson has bred, trained, and shown American Staffordshire Terriers. She has a genuine passion for this breed.
Every dog is health-tested because she wants to ensure that the puppies and the future bloodlines remain healthy, therefore only the most devoted, sociable, and kid-safe canines are bred. Carol has many satisfied puppy owners and loyal clients who rave about her abilities.
Most important info:
Location address: Newport, Tennessee, United States
Phone number: 865-654-0710
Website: Edel Haus Kennel
4. Storytime Kennel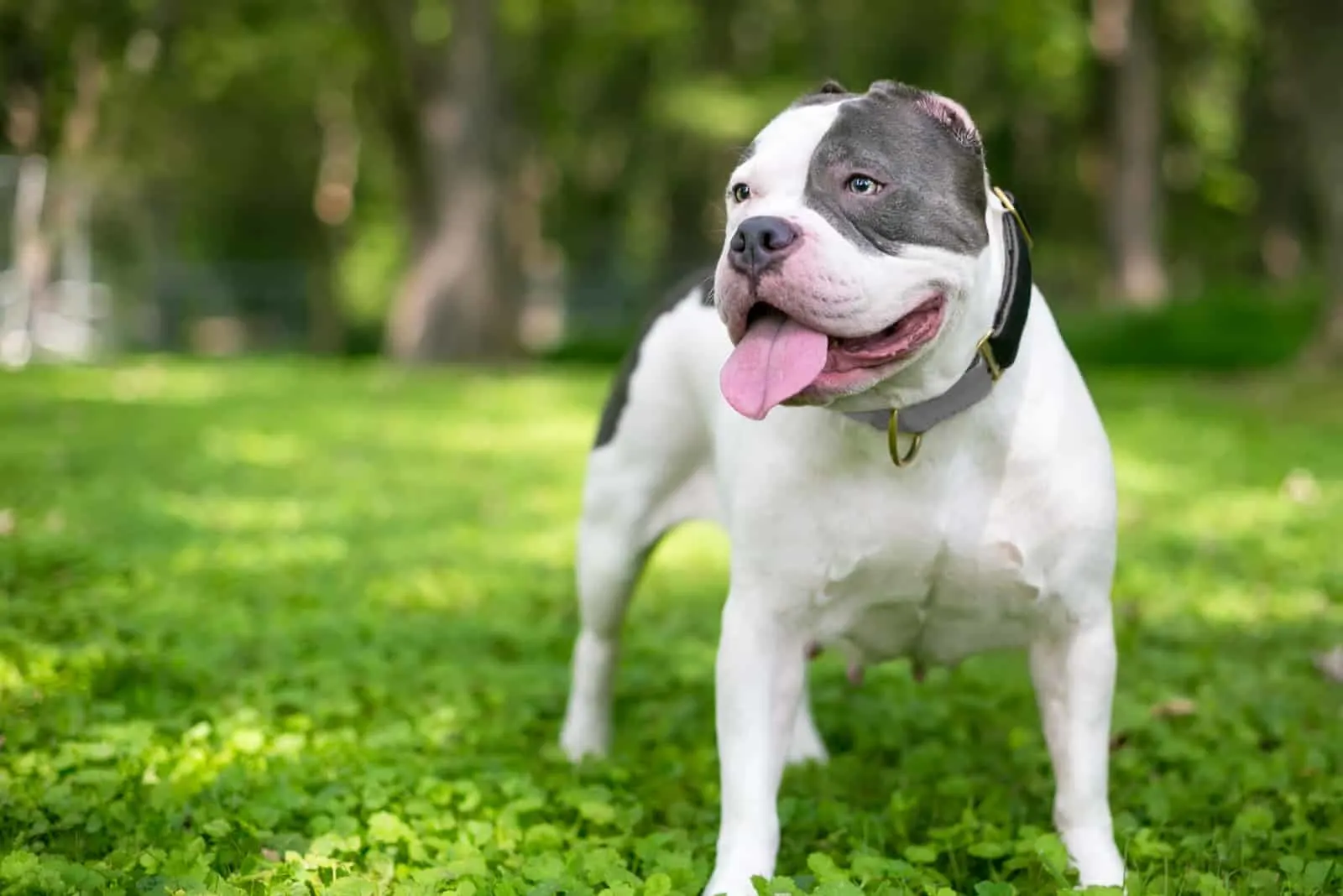 Despite not being in Ohio, Storytime Kennel is only a couple of states away from Virginia. We think it's worth the trip to find a reliable breeder with excellent pups.
American Staffordshire Terriers as well as Staffordshire Bull Terriers are bred by Ruth Teeter, founder of the Storytime Kennel. She places a huge value on making sure the canines have the best possible health.
Heart illness, hip dysplasia, and ataxia—a condition that impairs balance and coordination because of a neurological issue—have all been screened for in all dogs being bred.
You can see that Storytime Kennel is concerned with breeding in a responsible way and strives to create healthy animals, so they are able to give friendship to their families for as many years as possible.
Most important info:
Location address: Ruther Glen, west Virginia, United States
Phone number: 804-839-8922
Website: Storytime Kennel
5. Manmade Kennels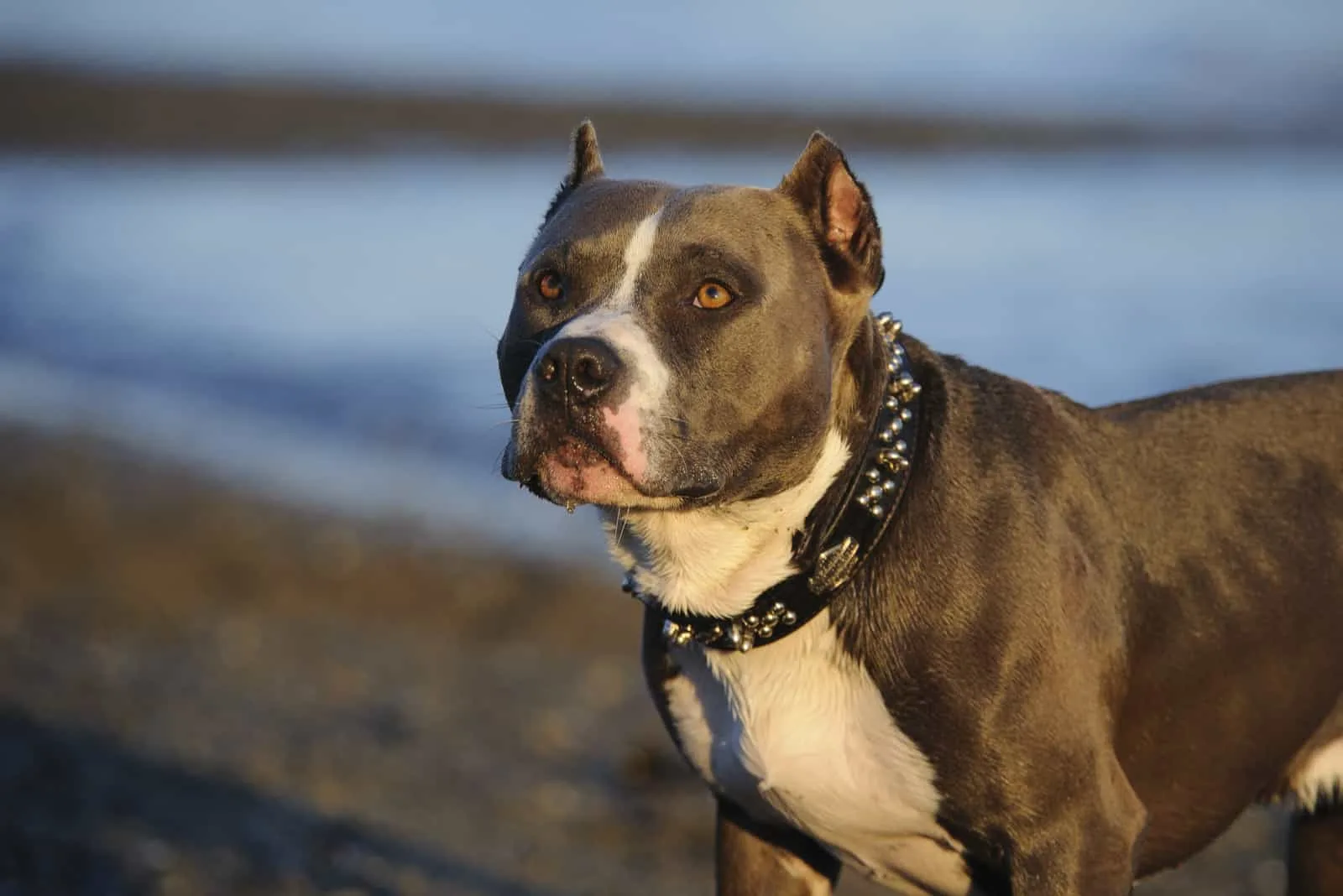 You have arrived at the ideal place if you're looking for the largest Pitbulls in the world. In Ohio, Manmade Kennels is where you may get the finest Pitbull puppies for sale.
The hunt for the top Pitbull pups for sale in Ohio, or around Ohio, has come to an end.
They provide XXL Pitbull puppies for sale in Ohio, including all OH cities, as Pitbull puppy breeders in Ohio. Their Pitbull pups are strong, active, and incredibly smart.
They may arrange a video call or in-person appointment so that you can encounter the Probulls XL Pitbull. If you're looking for the top five Pitbull breeders in Ohio with the greatest Bully XL genes, this is the place for you.
With the finest pet supplements for XL Pitbull and XXL Pitbull pups, they rear young Pitbull puppies for sale in Ohio on a premium raw food diet.
You can clearly see that their Pitbull pups for sale have large heads, strong bone structures, big bodies, as well as big hearts for smaller and larger families, from their web images and videos.
All hues of Xl American Bullies pups are available.
Additionally, they sell red-nosed Pitbulls with luscious brindle and fawn coats. If you're seeking blue-nosed pups with merle coats as well, you may inquire.
They also send pups for sale in any location in Ohio, including Pitbull puppies for purchase in Dayton, Ohio, and blue Pitbull pups for sale in Akron, Ohio!
Most important info:
Location address: Ohio, United States
Phone number: 616-405-5344
Contact email: [email protected]
Website: Manmade Kennels
6. Wall Street Bullies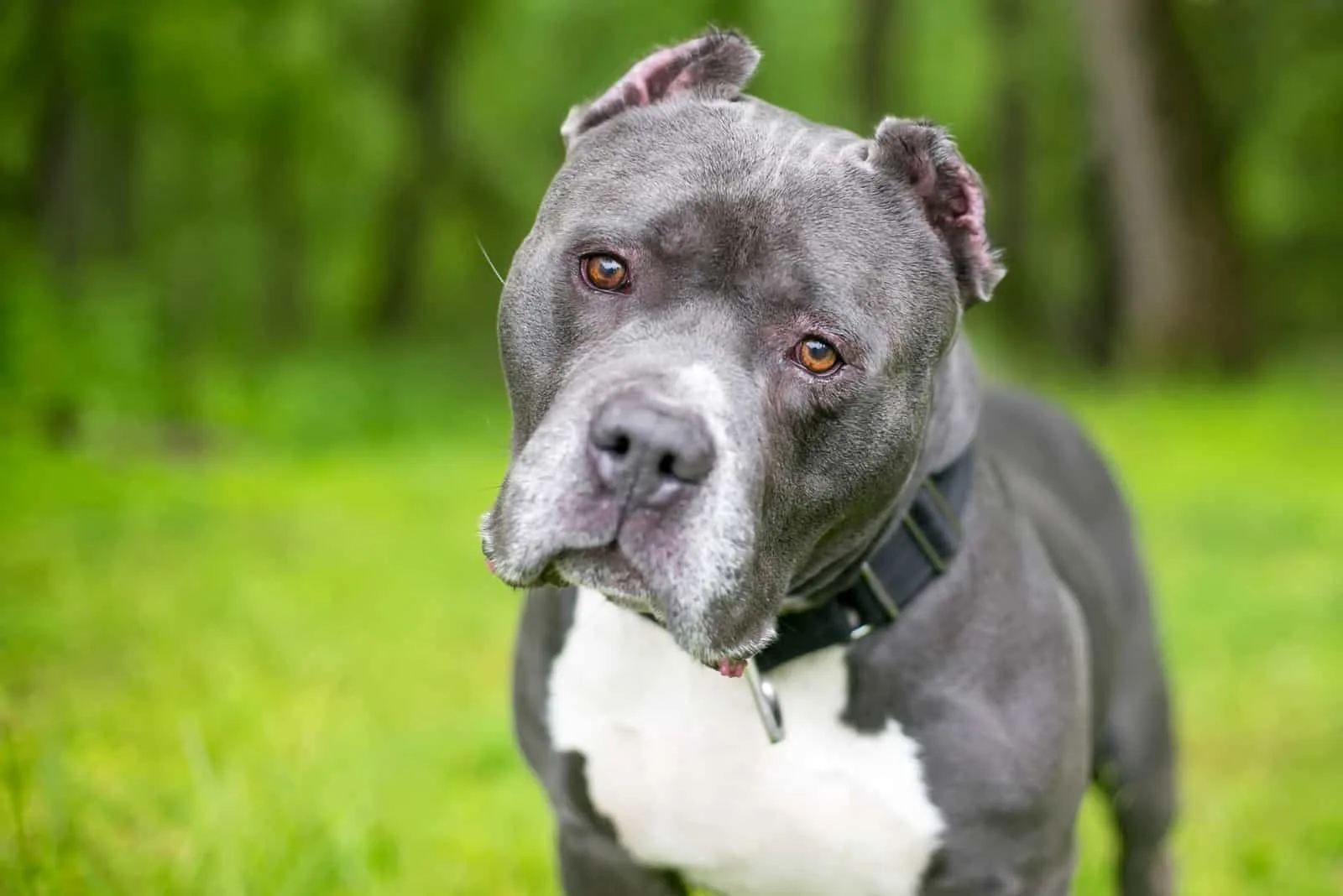 They are breeders of XL Pitbulls and XL bullies in NW Ohio. They at Wall Street Bullies would want to express their gratitude to their family, friends, and mentors for supporting them in realizing their aspirations.
They are dedicated to developing some of the best XL American bullies, sometimes referred to as XL Pitbulls.
The puppies include everything an XL size Pitbull & bully dog should be. Some of the most prestigious XL Pitbull lineages inside the American Bully puppy world are represented in their program.
They breed to create premium puppies for breeding facilities looking to enhance their pedigree, quality, and size. These facilities include homes for working dogs, show houses, pet homes, and homes for working dogs.
Their bullies are from the best kennels in the world and have the most impressive pedigrees. Registered with UKC and ABKC. Razors edge, Ick, gk, gotti, and gray line are some of the bloodlines.
They breed for structure, intellect, temperament, and health, not for number. Before departing at 8 weeks old with medical certifications, puppies are completely dewormed and up to date with immunizations.
Their dogs are larger than typical and thick, broad, and tall. Worldwide air delivery is also accessible, with ground shipping available wherever in the US. This bully breeder provides the best new family members.
Most important info:
Location address: Paulding, Ohio 45879, United States
Phone number: 419-785-5858
Website: Wallstreet Bully Kennel
7. Blue Raven Pits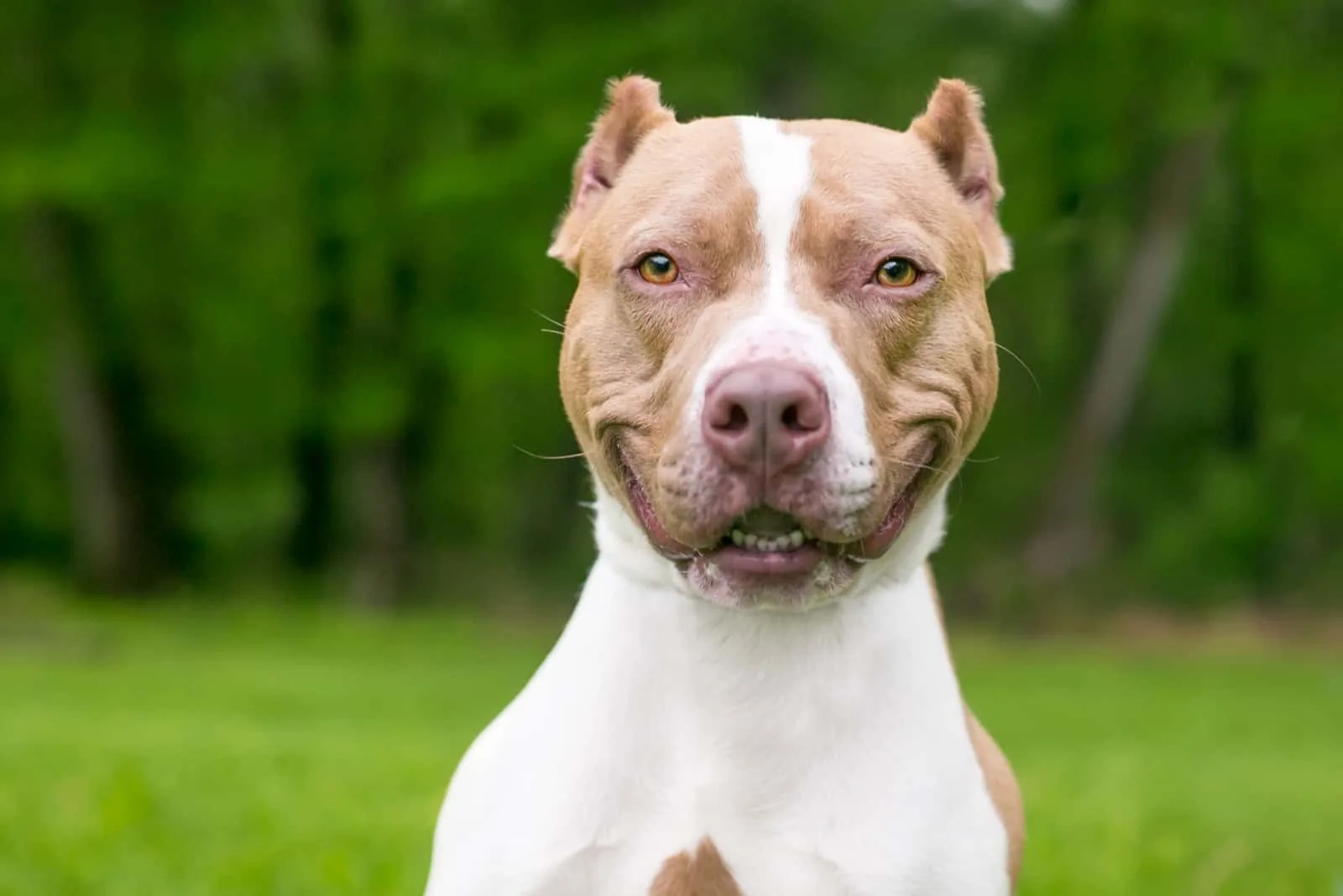 They raise Pocket American Bullies that are registered with the UKC, ABKC, and OBKC and are situated close to Columbus, Ohio. 100% Razors Edge Blue pockets are their area of expertise. Their dogs have excellent dispositions.
If you're looking for the Crazy Bone or Rocky lineages from MBBP, they have it. They are dedicated to creating excellent bullies. American Bullies with Blue Pockets are plentiful at Raven Blue Pits. Both male and female Razors Edge Pitbulls also. Check out their Wizard and Stud Brother.
Most important info:
Location address: Columbus, Ohio, United States
Phone number: 937-537-0850
Website: Blue Raven Pitbulls
Final Word
Pit bulls are ideal pets because they are smart, obedient, and dependable. They undoubtedly want a strong, assertive leader who understands how to control his or her own rage and violence in the face of the owner.
A Pitbull will overpower their owner and become unmanageable if the owner even slightly displays any indications of weakness or insecurity.
Therefore, I recommend buying from any of these Pitbull breeders in Ohio (press the up-arrow key to read about them again), so that you can get a socialized puppy, which won't have any authority problems.
Before making a choice, we advise conducting research and meeting with every one of these breeders separately to see which is the best choice for both you and your family's needs.
We made this list because we recognize that trying to find a trustworthy breeder may be a difficult undertaking. We conclude by expressing our hope that your quest for a puppy will be aided by our list of the top Pitbull breeders in the Ohio region.
You May Also Like: