Thanks to their amazing posture and intimidating appearance, Cane Corso puppies are becoming the rave in the state of Illinois. Their popularity among regular folks is pretty high, but the American Kennel Club has listed them at 32nd position of the most popular dog breeds.
We've got a feeling they will soon climb up the popularity ladder.
Finding a good Cane Corso breeder in Illinois is something you shouldn't worry about. We've got you covered! Down below, you'll find lists of the best Cane Corso breeders in this state.
Cane Corso Puppies for Sale in Illinois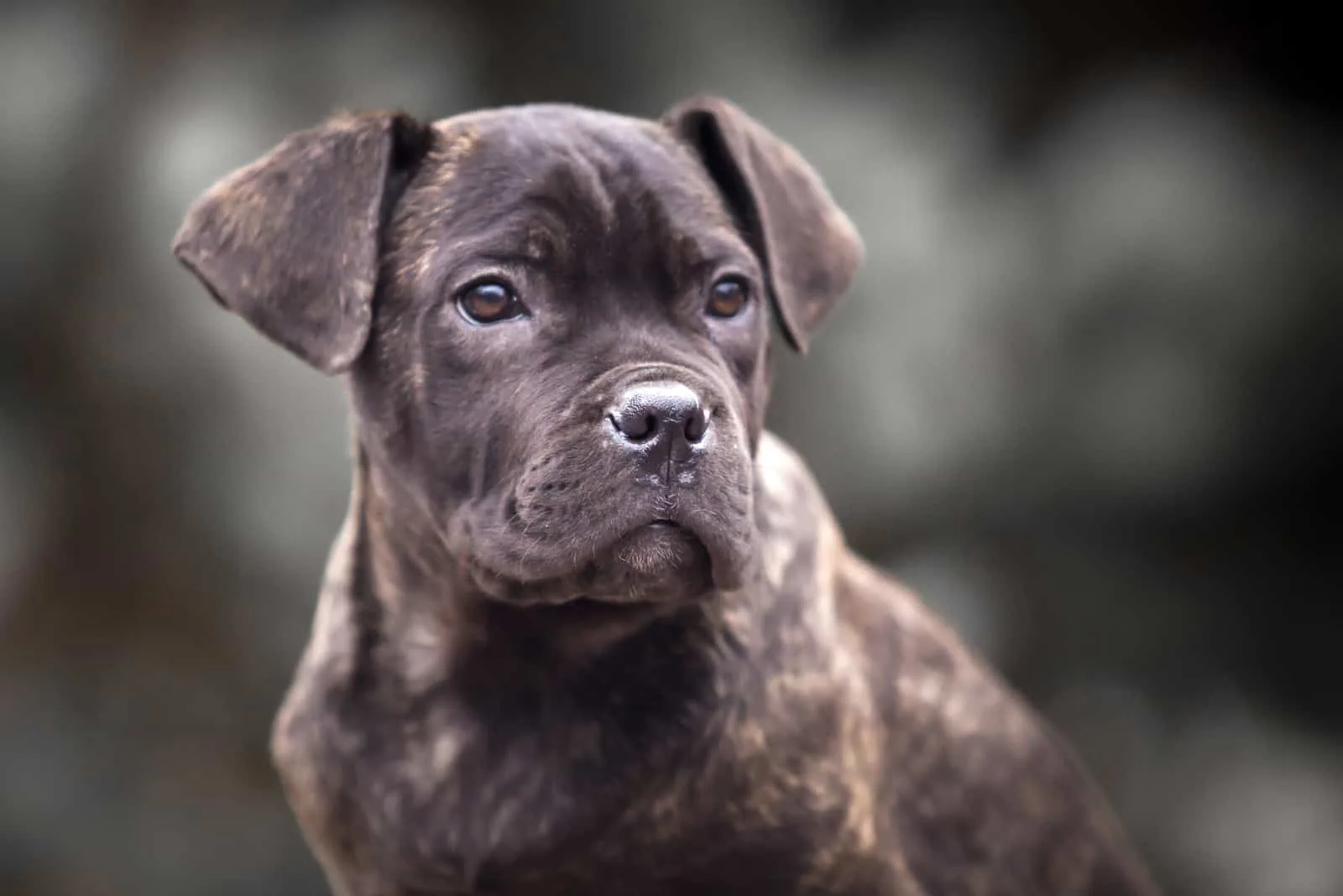 Il Vigore Cane Corso
Address – Kinderhook, IL 62345, United States
Phone – +1 732-600-8327
Website – Illinois Cane Corso Breeder Il Vigore
Cane Corso Illinois Chicago FIDECORE
Address – Marengo, IL 60152, United States
Phone – NA
Website – FIDECORE CANE CORSO
C&I Elite Cane Corso
Address – Highland, IL 62249, United States
Phone – +1 618-971-1729
Website – C&I Elite Cane Corso
Cabeza Grande Kennel
Address – 13127 Niggli Rd, Pocahontas, IL 62275, United States
Phone – +1 314-304-0869
Website – Cabeza Grande Kennel
Petland Batavia
Address – 401 N Randall Rd, Batavia, IL 60510, United States
Phone – +1 630-599-8631
Website – Petland Batavia
Rodsden Rottweilers
Address – 840 W Main St, St. Charles, IL 60174, United States
Phone – +1 312-451-9987
Website – Beware Buyer Rodsden Rottweilers
Petland Chicago Ridge
Address – 110 Commons Dr, Chicago Ridge, IL 60415, United States
Phone – +1 708-637-0636
Website – Petland Chicago Ridge
Online Cane Corso Breeders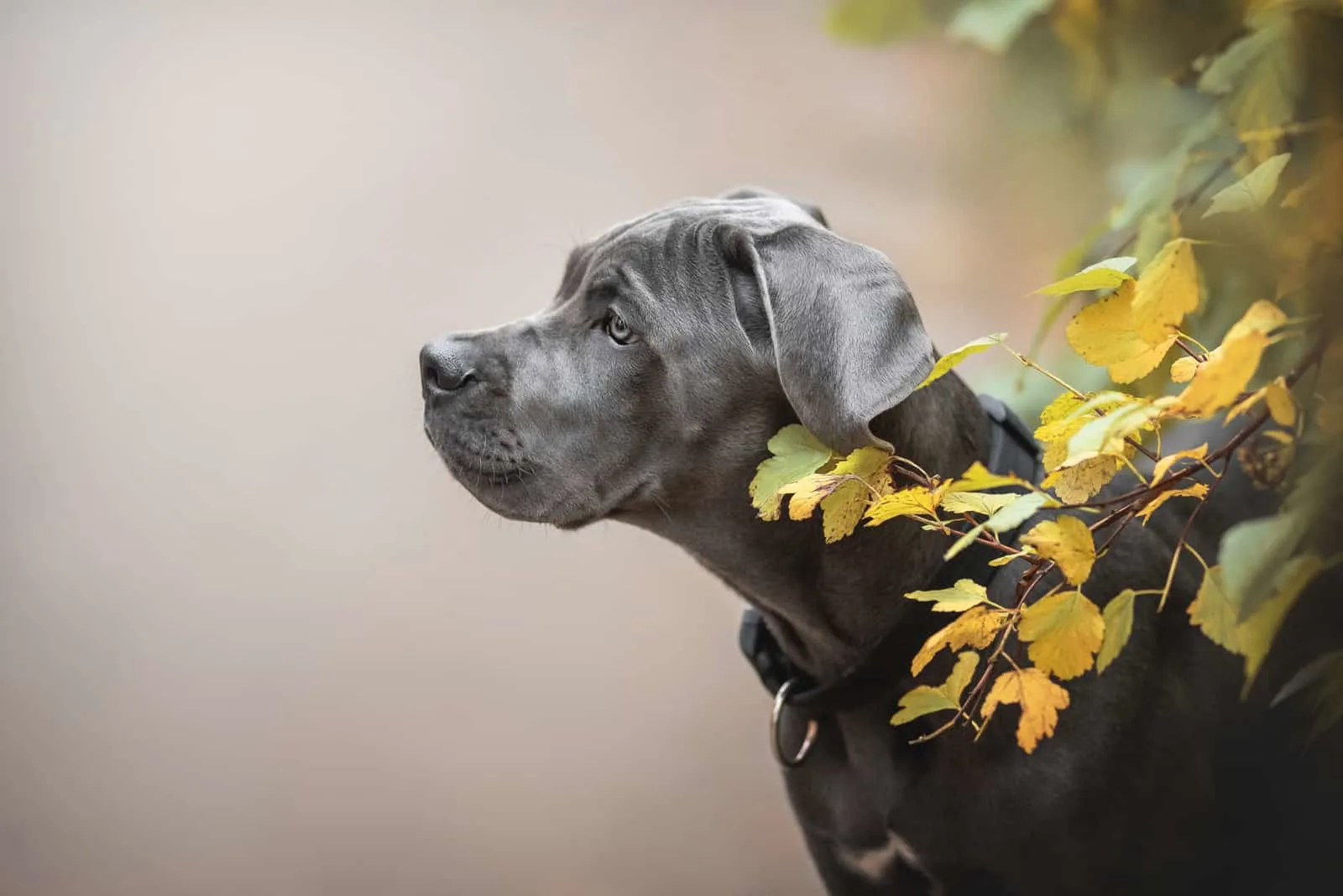 Yes, we know there are plenty of good Cane Corso breeders in Illinois already listed above, but we live in the modern era where the Internet has everything… yup, including puppies for sale!
Here are the top three reliable places where you can look for a Cane Corso puppy online. Regular breeders in your area might not have available puppies for you, so you better make sure you have a backup plan.
The American Kennel Club (AKC) has an online MarketPlace, but you probably know that by now. This should be your first stop when looking for a Cane Corso puppy online. Besides available puppies, the MarketPlace has plenty of interesting articles you should browse through.
Adopt a Pet is another great website where you can look for Cane Corso puppies. In fact, it's North America's Largest non-profit pet adoption platform, with plenty of filters to help you with your search.
Finally, we have Puppies For Sale Today. Another terrific online source when looking for Cane Corsos. Make sure you check them out, too!
1. Il Vigore Cane Corso, Illinois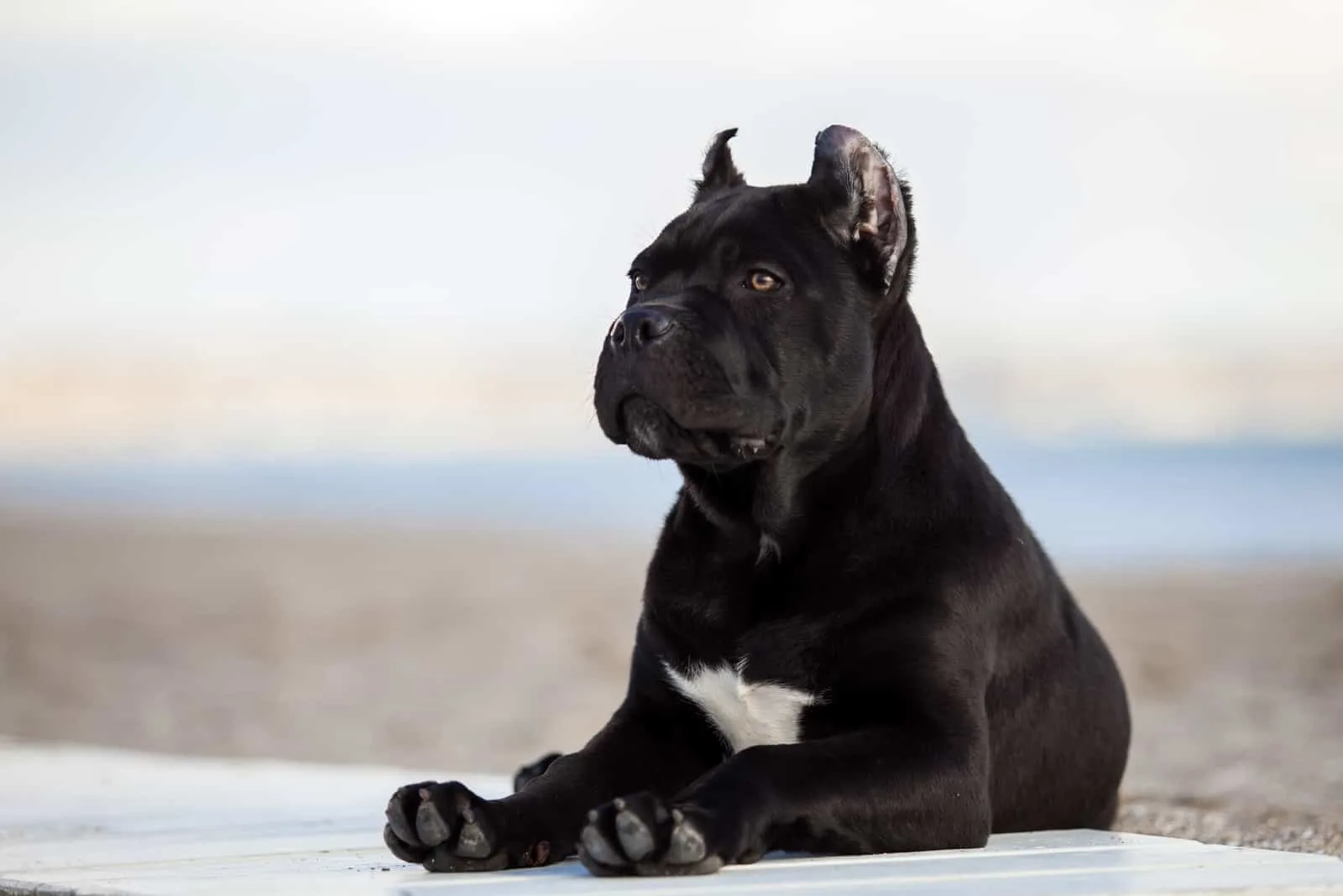 Il Vigore Cane Corso is located in Western Central Illinois. This is, in fact, a farm run by an authentic Sicilian family. This is a hobby breeder with European bloodlines from Italy, Milan, Spain, Hungary, and Russia.
The Il Vigore Cane Corso breeder carries AKC and ICCF dual-registered dogs with premium standards when it comes to loyalty, intelligence, protection, affection, and strength.
If you visit their website, you'll see some amazing photos of their dogs, with informative pedigree descriptions, and honest testimonials of families who were fortunate enough to adopt a Cane Corso puppy.
The Il Vigore breeder carries champion dogs, with lots of blue ribbons on their wall of fame.
These puppies will come with their dewclaws removed, their tail docked, dewormed, vaccinated, and with health certificates. Also, if you can't pick up your puppy, the breeder will arrange the shipping for you. Just give them a call and see how nice they all are!
Cane Corso Breeder Information
Location: Kinderhook, Illinois 62345
Website: Il Vigore Cane Corso's Illinois
Telephone: 732-600-8327
Email: [email protected]
Facebook: Joe Dockx
2. Fidecore Cane Corsos, IL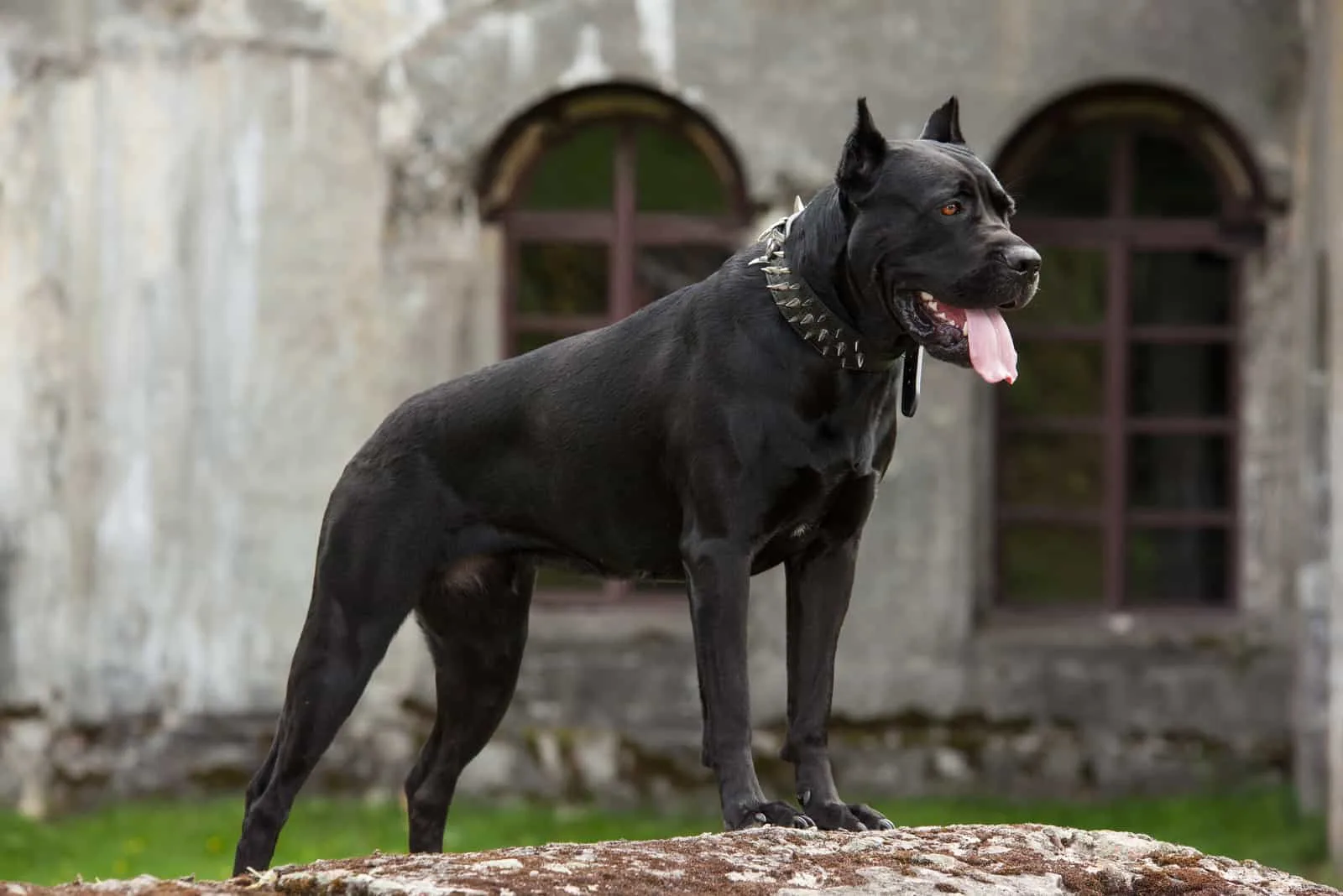 Fidecore Cane Corso breeders are different from the rest of the Cane Corso breeders in Illinois. They breed Cane Corso pups from old European bloodlines, making their own champion line. The breeding business started in 2003, and they've been successful at it ever since.
Besides Cane Corsos, Fidecore has experience with Pitbulls and Rottweiler dog breeds, too!
Each year, their dogs give birth to 3 to 5 liters. The parent dogs have amazing body structure and a kind temperament, making them excellent companions and working dogs! Don't worry about the socialization part. All the puppies are socialized from birth, getting lots of attention from adults and kids.
To adopt a show-quality Cane Corso, you'll need $2,500 to $3,500+. Also, a $1,000 deposit is required, but it's not refundable. Included in the price, you'll have a dog that's microchipped, tail-docked, and vaccinated, and has gone through a deworming process. It will also have its dewclaws removed. Also, the puppy will come with a 30-day supply of the current food it's eating, a sort of puppy starter kit, and lifetime support from the breeder.
But, you can't just waltz in and demand a Cane Corso puppy. This breeder actually cares where his puppies end up, and he will do thorough research before he allows you to adopt a puppy.
Cane Corso Breeder Information
Location: Marengo, Illinois
Website: Fidecore Cane Corsos IL
Telephone: 224-322-7878
Email: [email protected]
Facebook: Fidecore
3. Lakeview Cane Corsos, Illinois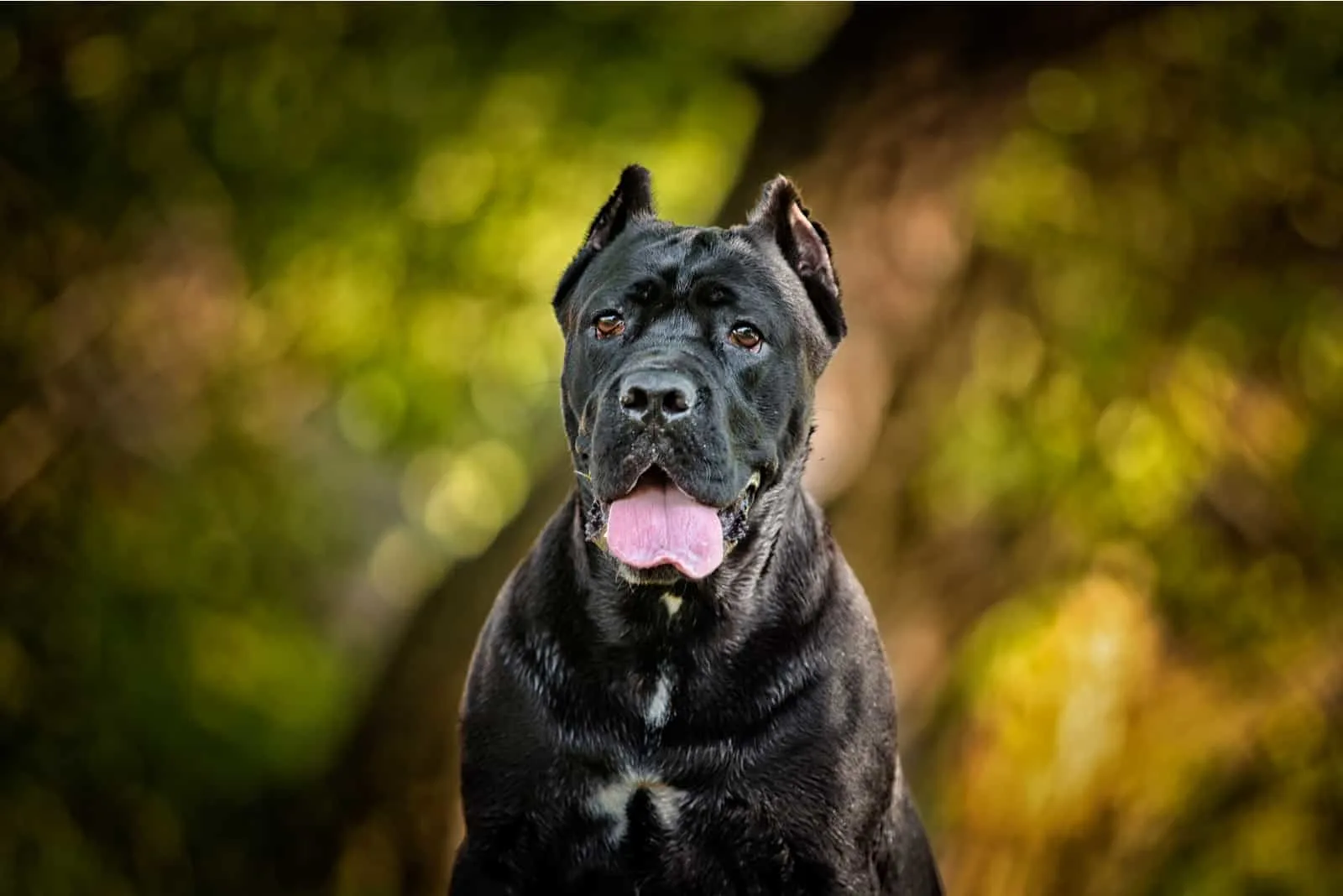 Lakeview Cane Corsos is a family-owned dog breeding business, bringing you only the finest examples of this dog breed. Cane Corsos coming from this facility are conformation dogs with a lovely temperament, socialized, and with impressive bloodlines.
Lakeview Cane Corsos is a breeder with lots of experience and knowledge in breeding dogs. They will answer all your questions in a polite and honest manner. If you don't believe us, you will believe tons of great reviews from their previous customers.
Want a supreme Cane Corso puppy? Go with Lakeview puppies!
Cane Corso Breeder Information
Location: Cuba, Illinois
Website: Lakeview Cane Corsos Illinois
Telephone: 309-785-5147
Email: [email protected]
Facebook: Lakeview Cane Corsos
4. C&I Elite Cane Corso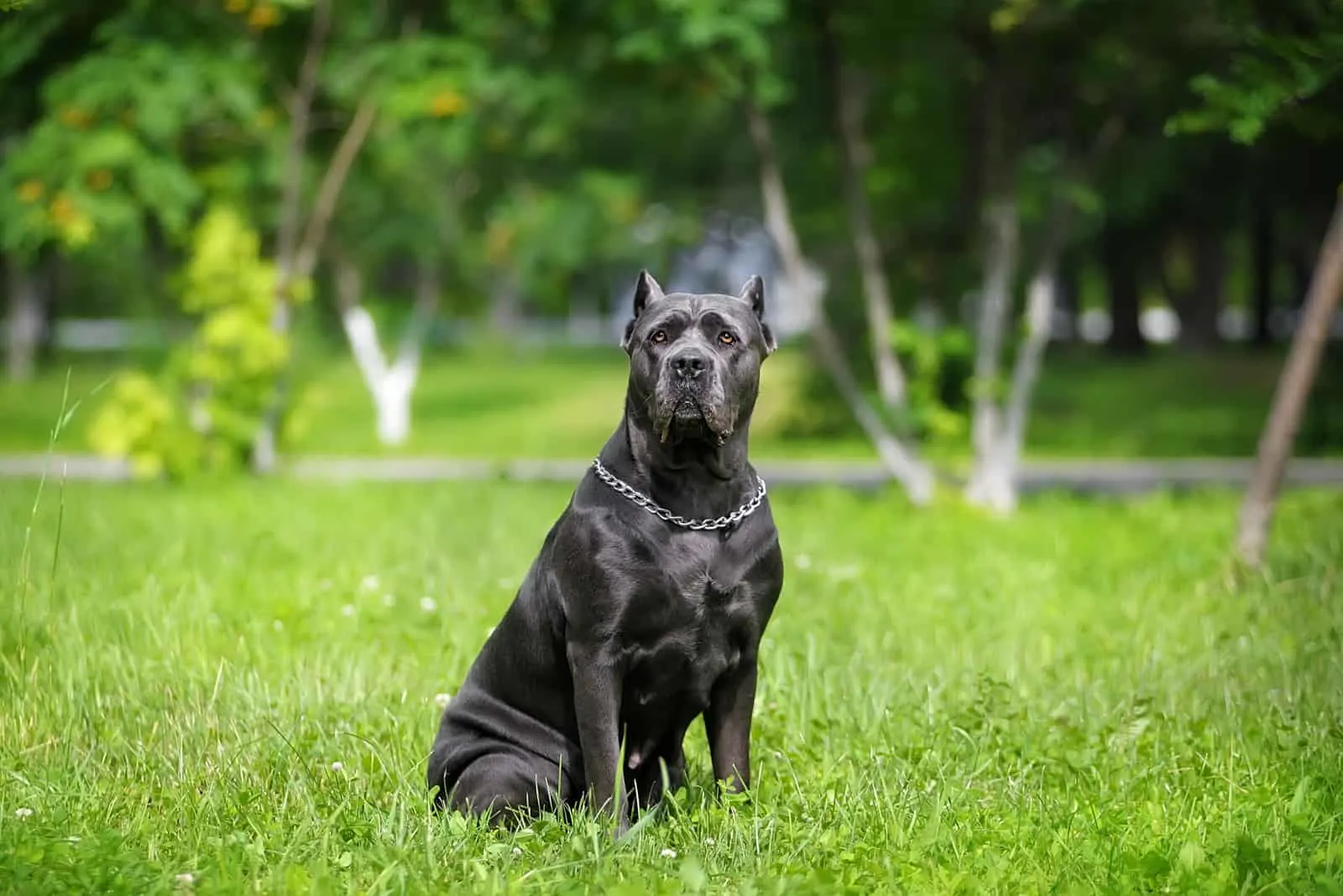 C&I Elite Cane Corso is an AKC-registered Cane Corso breeder in Illinois. They run a spacious farm where their dogs can run freely and enjoy their outside time. These puppies can experience life to the fullest, and get in touch with their wilder side.
The C&I Elite breeders make sure they breed only the healthiest puppies. Thanks to their huge knowledge in raising dogs, this isn't such a big problem for them.
In fact, you can find lots of photos and videos of dogs playing, getting trained, and exercising with their littermates on their social media. These puppies are highly-prized. To adopt one of them, you will need to be put on a waitlist and fill out a questionnaire.
The puppies come with all their current vaccinations, dewormed, microchipped, tails docked, and with all the necessary papers to register them as purebreds.
For a registered Cane Corso puppy, you will need to pay $3,300. Otherwise, the price is around $2,800.
Cane Corso Breeder Information
Location: Highland, Illinois 62249
Website: C&I Elite Cane Corso
Telephone: 618-971-1729
Email: [email protected]
Facebook: C&I Elite Cane Corso
Cane Corso is an Italian dog breed in the family of Mastiffs. Often called bodyguard dogs, Cane Corsos have a bloodline that goes way back to ancient Rome. Back in the days, these dogs were even used as war dogs, often attacking enemy lines.
Over time, the Cane Corso has become a valued guardian for humans and property.
This is a large dog that can grow up to 28 inches tall, and weigh an incredible 110 pounds! Yes, this does make them appear intimidating… they're strong, muscular, and agile.
The Cane Corso Italiano is a calm and proud dog breed that can control its temperament and show its attitude when needed. They come in many colors including black, grey, red, fawn, and chestnut brindle.
Even though many classify them as premium guard dogs, Cane Corsos are actually devoted family members and huge cuddlers.
Besides regular exercises, mental stimulation is highly important for this dog breed. If they're bored, Cane Corso dogs will become destructive just to amuse themselves. And, there's nothing amusing about destroyed furniture!
The Italian Mastiff is a fairly healthy dog breed. Their average lifespan is from 10 to 12 years. Since they're giant dogs with deep chests, you should be on the lookout for bloat. Also, health conditions such as idiopathic epilepsy, hip dysplasia, and demodex mange are some of the diseases these dogs are prone to. But, if you find a reputable breeder who cares for their dogs and has an ethical breeding program, you shouldn't worry. There is more on how to spot a good breeder down below.
What Is the Average Price of a Cane Corso Puppy in Illinois?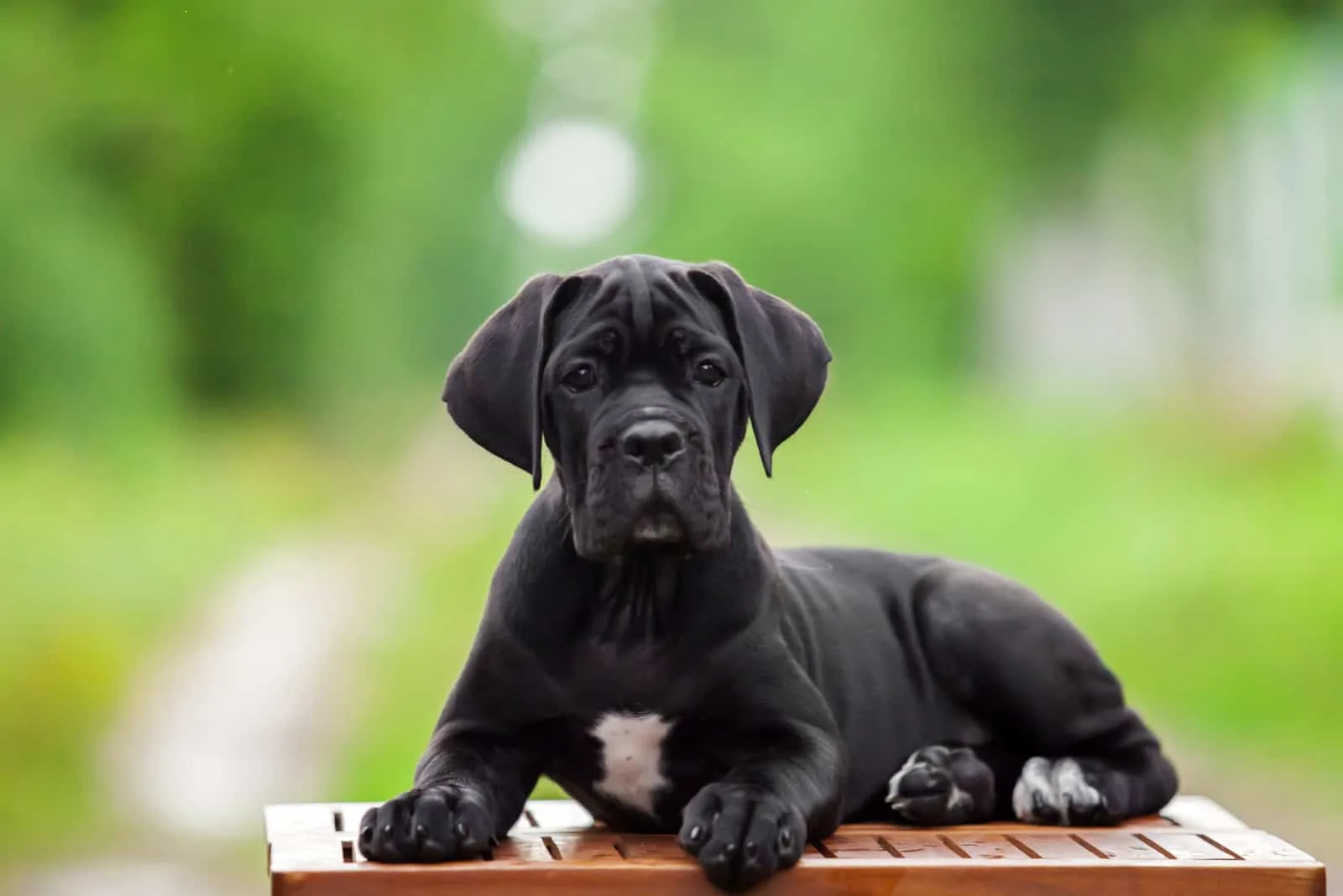 The Cane Corso has become quite a desirable hound in the past few years. But, it's rather difficult to find a Cane Corso puppy coming from a reliable source. The other issue is the price.
The average price of a Cane Corso puppy in Illinois is from $900 to $2,000. But, if you're looking for premium-quality puppies, you can expect to pay anywhere from $2,500 to $8,500!
Besides the initial price, you should invest in high-quality dog food, durable doggy furniture, toys, and, of course, vet visits.
As you can see, owning a Cane Corso can be expensive, so you better prepare yourself for this.
Tips When Bringing A Cane Corso Puppy Home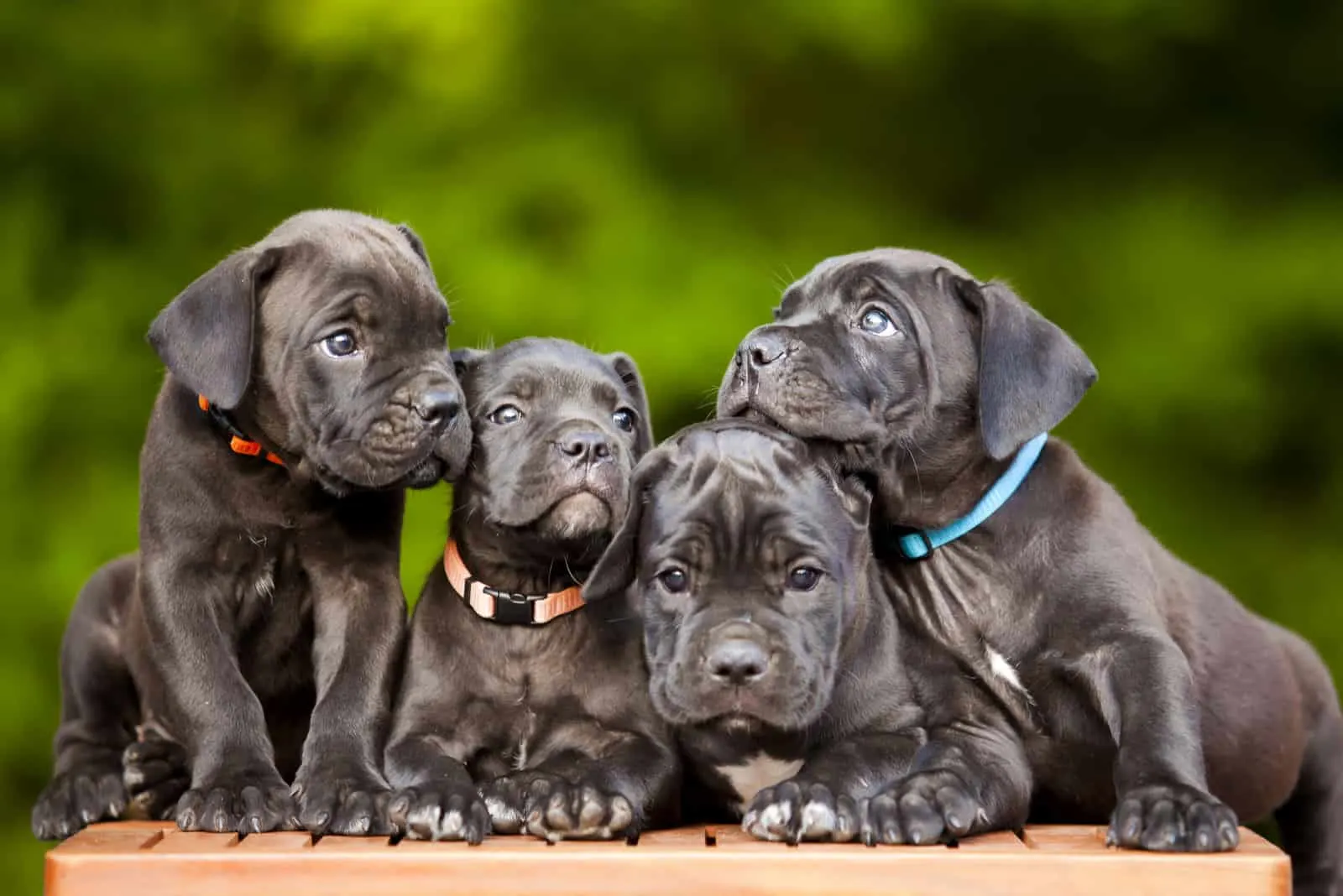 Once the dog breeder clears you and allows you to bring your Cane Corso puppy home, you should make some preparations before the puppy arrives. You should have everything your growing puppy needs at home.
Home prepping
Cane Corsos don't need too many items in order to have a happy life. What they need is a puppy-proofed home adjusted to their needs.
The first time shopping for a new puppy should consist of items such as:
• food and water bowls
• a leash
• a harness
• a collar
• a crate
• chew toys
• grooming supplies
• high-quality dog food
• treats for training
• an orthopedic dog bed
When puppy proofing your home, make sure there are no sharp edges on your furniture, or visible cords that your puppy can chew on.
Keep the Routine
Dogs love having a routine to follow. When bringing a puppy to its new home, sticking to the same routine that the puppies had at the breeder might help with the transition.
Work your time around their:
• meals
• daily walks
• potty times
• nap times
How Do You Choose A Good Cane Corso Breeder In Illinois?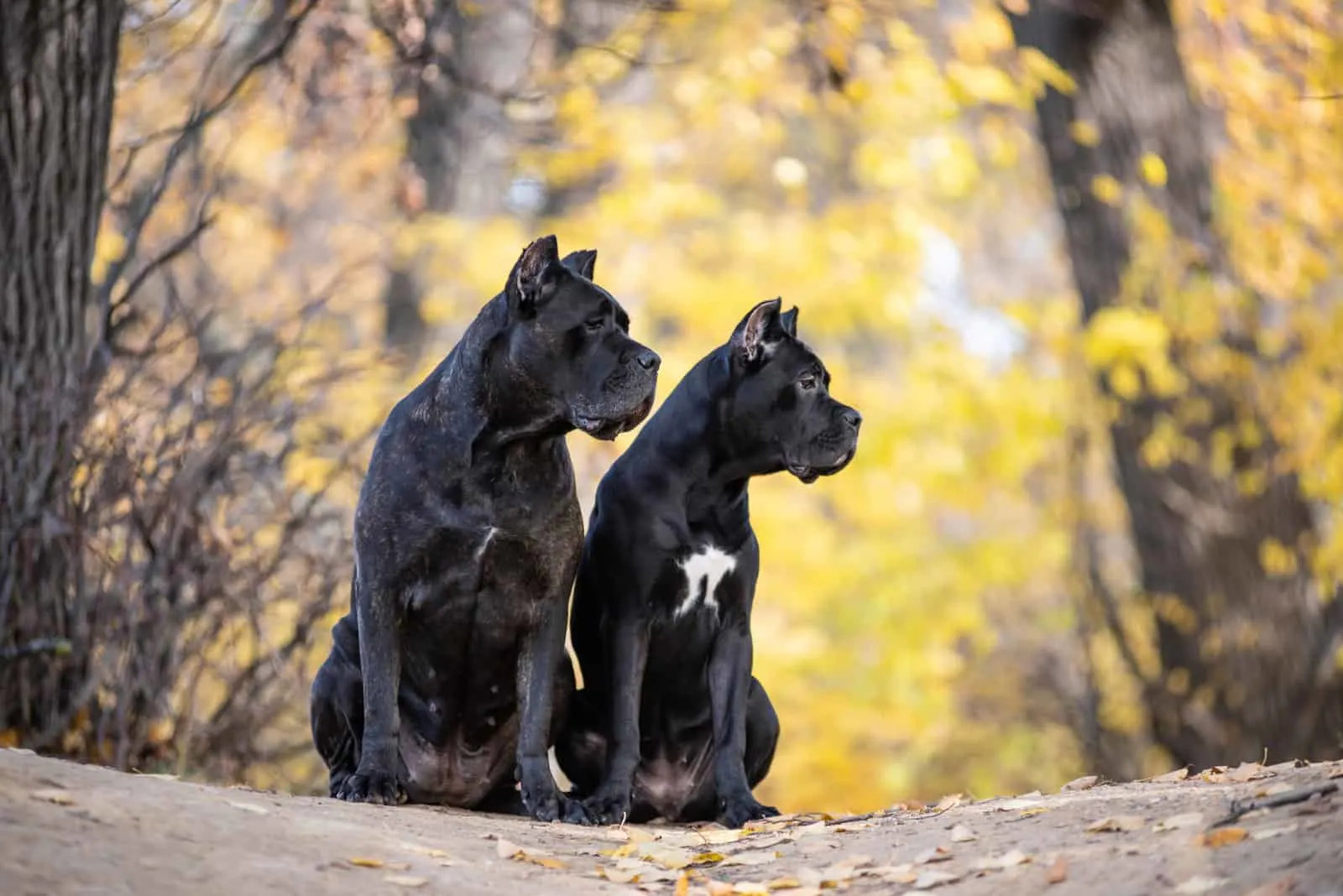 Choosing a good breeder makes the job half complete. When you pick a person who follows ethical breeding rights and makes sure their dogs are always happy, picking out a puppy is the simplest task left.
There are many factors that can determine whether the breeder is a good one. You need to know what the tell-tale signs are and which questions to ask. Only then can you trust a Cane Corso breeder.
Does he provide all the necessary paperwork and information?
A reliable breeder will be happy to give you all the necessary paperwork (pedigree and health testings) and information about your future puppy.
Does he ask you about your home, living conditions, etc?
A good breeder will want to know your living conditions. Are you able to take care of the dog, and do you lead a stressful life? If "yes" to such questions, a reputable breeder won't let you have his puppies.
Does he ask lots of questions, including personal ones?
It may sound a bit impolite, but asking these sorts of questions helps the breeder determine whether you're a good fit or not.
Is he honest about the dog's health issues?
A reliable breeder won't hide any health issue your puppy is suffering from. He'll be honest and let you know everything. If the puppy turns out to be a handful for you, the breeder will take it back.
Does he invite you over before you adopt a puppy?
If he invites you over a few times, and insists on it, there's nothing this breeder is hiding. He simply wants you to show some interest in the puppy. Some unreliable breeders can't wait to snap the money out of your hands and send you the puppy. Avoid such people!
Does he prioritize profit?
A breeder who only cares about money and becoming rich isn't the breeder for you. Such breeders breed their dogs all the time, and constantly have available puppies. This is a pretty obvious sign.
Is he open about previous customers?
Lots of breeders have experiences from previous customers either listed on their websites or on their social media pages. If you can't find this, ask the breeder to show you some.
Is he open about his breeding experience?
A reputable breeder would be more than happy to show you his ribbons and awards for conformation shows. He should also be open about his relationships and connections with other dog breeders.
Does he raise other dog breeds?
A good, reliable breeder raises only one dog breed. Raising multiple dog breeds, especially contrasting ones, is a warning sign.
For more breeds besides Cane Corso dogs, check our list of reputable breeders in Illinois who are breeding healthy and lovely dogs!
Conclusion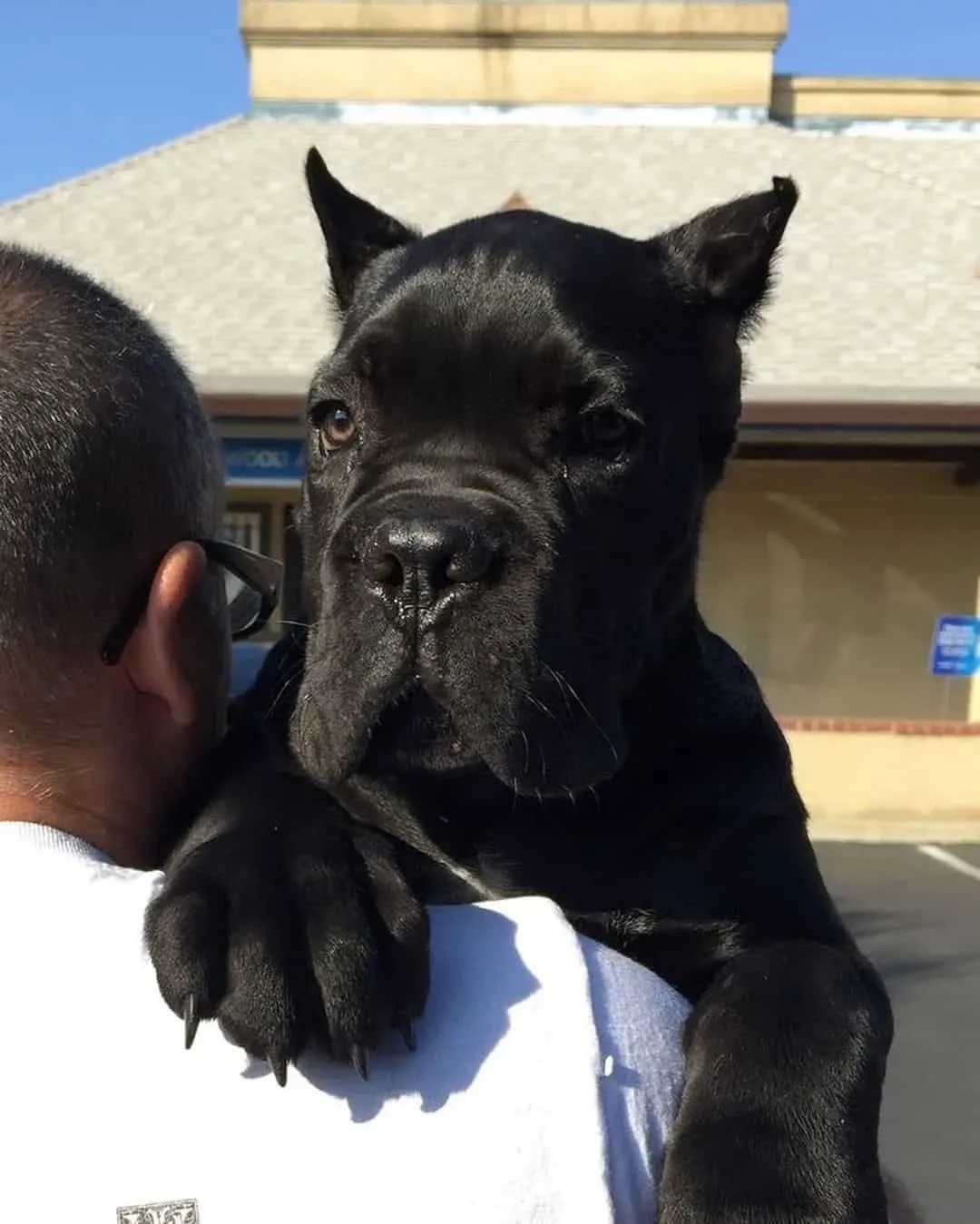 Photo from: @canecorso_union
Finding Cane Corso puppies is not as difficult as you might think. We have lots of great Cane Corso breeders in Illinois. But, raising the puppy properly is a whole other assignment.
These dogs love to live in a safe environment surrounded by their family members. But, they need to know who's in charge. If you let the dog run your life, it might overuse its rights. You'll end up with a misbehaving dog prone to destructive behavior and even aggression.
A Cane Corso needs a firm hand that will train and guide it from puppyhood to adulthood.
Take your time when picking out a Cane Corso puppy. After all, you're picking a new family member, and that's something that requires time, research, and a serious approach.