So, you've decided to buy a Maltese? If you're after a lapdog, you've made an excellent choice! They're gentle, fearless, affectionate, and easygoing while still being active enough to keep you on your toes.
But where do you go to buy one? Choosing the right breeder is probably the most important decision you'll make when getting any dog. Sadly, not all breeders are as ethically-minded or reputable as you might wish. Also, there are far too many unscrupulous individuals out there who are ready to con you out of your hard-earned cash, as we shall learn later.
We're here to help you find the best Maltese breeders and to offer guidance on telling the good from the bad.
Maltese Puppies For Sale Near Me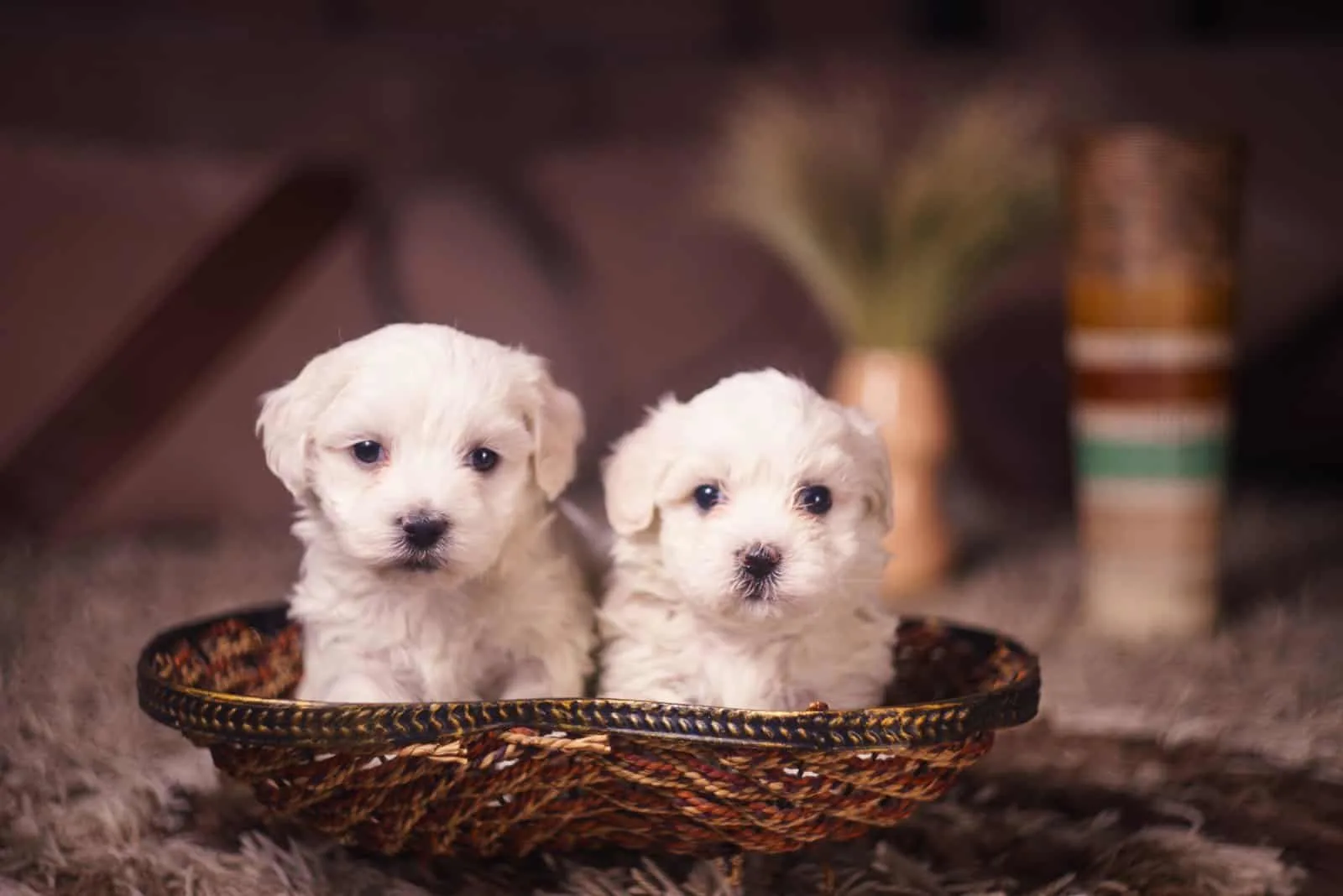 It makes sense to keep it local if you can. Nobody really wants to drive hundreds of miles to find their furry companion. Journeys can take many hours, fuel costs add up very quickly, and sometimes people even have to make the trip by plane.
Some breeders offer to ship their pups to other states, which adds to the expense. However, many breeders won't do this, especially so in the case of small dogs like the Maltese, as this can be a traumatic and uncomfortable experience.
All in all, it's best to stay as local as you can. But that's sometimes easier said than done! Do you even have a reputable Maltese breeder within easy reach? How do you know you can trust them?
Well, that's why we're here: we'll let you know exactly what to look for when choosing a local breeder. You'll also learn who to avoid, which leads us to the next topic.
Maltese Dog Breeders: What To Look For
The first sign of a reputable breeder is that they are always happy to hear from you. Ideally, they'll have a website that gives you all the information you need. Many will offer several ways for you to contact them, and they'll respond to your queries, even if it takes a while as they are very busy! Some breeders get hundreds of emails a week, so you'll need to bear this in mind.
Most breeders will take the time to speak with you and answer any questions you may have. They'll usually be happy to arrange a site visit, though some may not allow you to have contact with the pups if they haven't had their vaccinations yet.
At the very least, a breeder should allow you to meet the parent dogs and inspect the site. Are the parent dogs happy, friendly, and confident? Is the site clean and tidy? Is the breeder open and honest about their work and willing to answer all your questions?
In truth, once you get an enthusiastic breeder chatting about their dogs, it's pretty difficult to get them to stop! Anyone that refuses to communicate or answer your questions should be avoided. Likewise, if the site is filthy and the animals are kept in cramped, uncomfortable conditions, or the dogs are nervous and in poor condition, then walk away very quickly.
Good breeders will have built a reputation over the years. Speak to customers (some breeders will provide a list!) to get an idea of what they are like. Check for any negative reviews and contact local veterinarians that have any dealings with the breeder.
Basically, look for evidence that this breeder puts the welfare of their dogs above profits.
Talking of profits, you should check out the breeder's payment terms and conditions very thoroughly, and never part with a deposit unless you are happy.
Reputable breeders care very much about what sort of home their pups are going to. You should expect them to ask some fairly detailed questions about you, your lifestyle, and your circumstances. A breeder that doesn't ask you anything is highly suspect, and you should be wary.
A reputable breeder won't release the pups until they are at least 8 weeks old. Some will keep them until they are 12 weeks old, as this allows the mother and the pup to complete their natural cycle of teaching and weaning. Any breeder releasing pups before eight weeks is acting irresponsibly and should be avoided.
Most reputable breeders will be registered with a kennel club or breed club, but this is no guarantee. Policing the thousands of breeders is impossible, and some will use false credentials to give the impression of respectability. If you can, check with the breed or kennel club to see if they are registered.
It's up to you to do your homework! If you don't feel comfortable with one place, then move on and find another. Above all, take your time and choose wisely.
Maltese Puppies For Sale Craigslist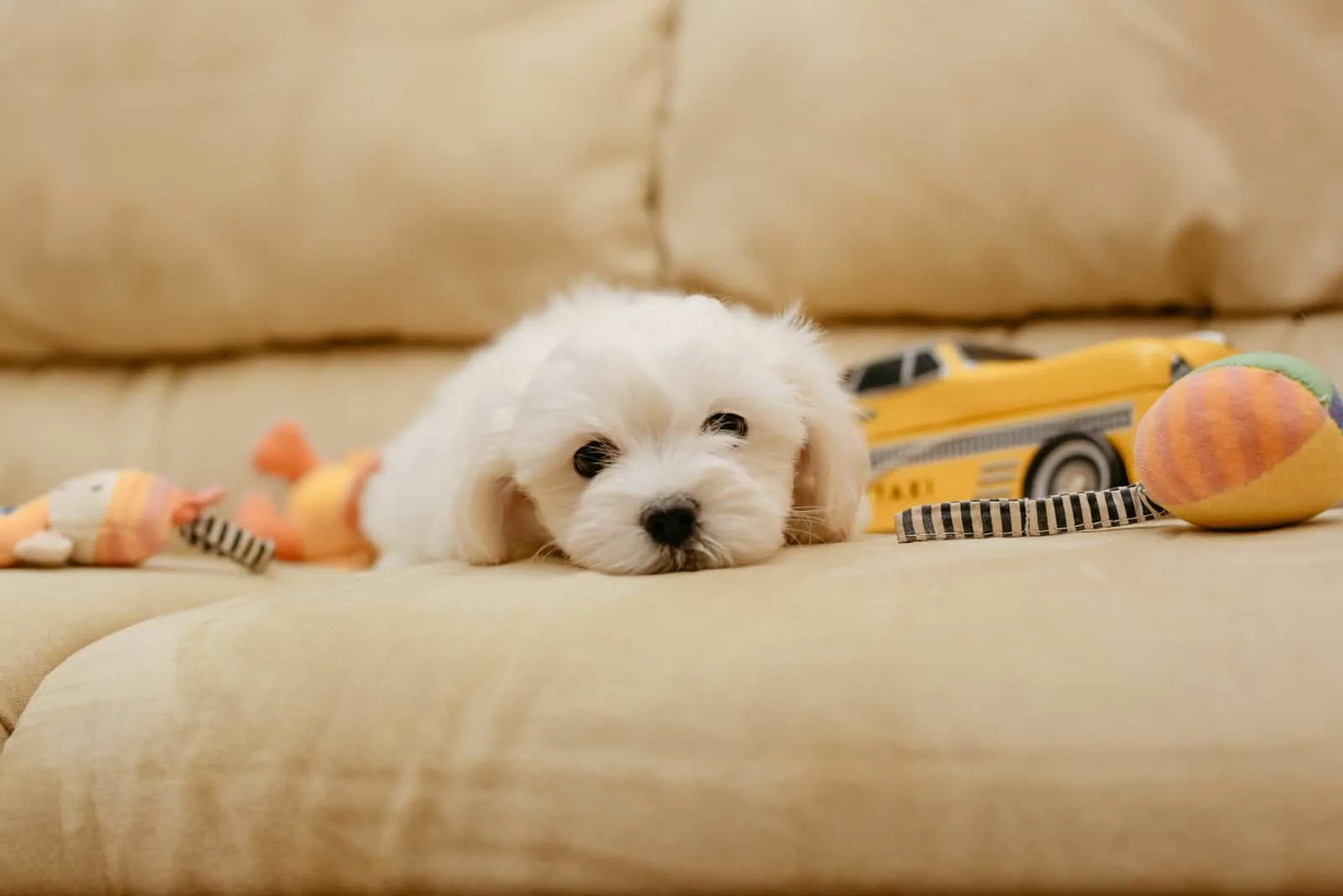 Looking for Maltese puppies on Craigslist or Facebook? Perhaps you're one of the many people who have Googled the words in this heading to find your ideal pup?
Here's some great advice – DON'T DO IT. It's really not worth the financial risk, and you'll probably be contributing to animal cruelty.
It's estimated that online scams cost the American public around $3 million in 2020 as demand for pets spiked during the Covid-19 pandemic, and this trend has been seen elsewhere around the world.
In most cases, the scammers take a deposit for a non-existent dog before disappearing. Sometimes the full amount has been paid, but the promised dog never materializes. These criminals often run a second website masquerading as a transport company, so the victim pays for shipping as well as being conned out of the cost of the pup.
Some of these adverts are pretty convincing, so don't make the mistake of thinking that you're too smart to get caught out. That's what many of the victims said before it happened to them.
Also, if these dogs actually exist, there's a good chance that they have been supplied by puppy mills. These are places where dogs are bred purely for profit, with no concern for their welfare or comfort. Female dogs are bred to the point of exhaustion, with little chance to recover. When they are no longer useful, they'll be dumped or disposed of.
The dogs are kept in appalling conditions and fed cheap food that doesn't provide adequate nourishment. They are confined to kennels for much of their lives and deprived of human love and companionship.
There are around 10,000 puppy mills in America, only 3,000 of which are licensed and regulated by the US Department of Agriculture. Legislation is weak and doesn't deal with the problem.
Aside from scams and puppy mills, your Craigslist puppy might be from a backyard breeder who doesn't have any real experience. Dog breeding is a complex and difficult art, requiring knowledge and expertise gained over many years. It isn't a simple case of putting a male and female together and hoping for the best!
On that note, it's never wise to respond to one-off ads selling pups in the classified section of the newspaper. These puppies, however cute, are often the result of an accident. You have no idea what the parents are like, or even if they were of the same breed! Of course, if you're happy with a mongrel, that's fine. Just be aware that it won't be purebred, and you won't have any information about potential health issues.
You should also avoid buying your Maltese dog from a pet store, as many of these places source their stock from puppy mills.
If you want a Maltese or any other dog breed, do yourself (and the dogs!) a favor and use a reputable breeder or visit a Maltese rescue center.
Now that we've covered this, let's move on to find the best Maltese breeders near you!
Maltese Breeders In Florida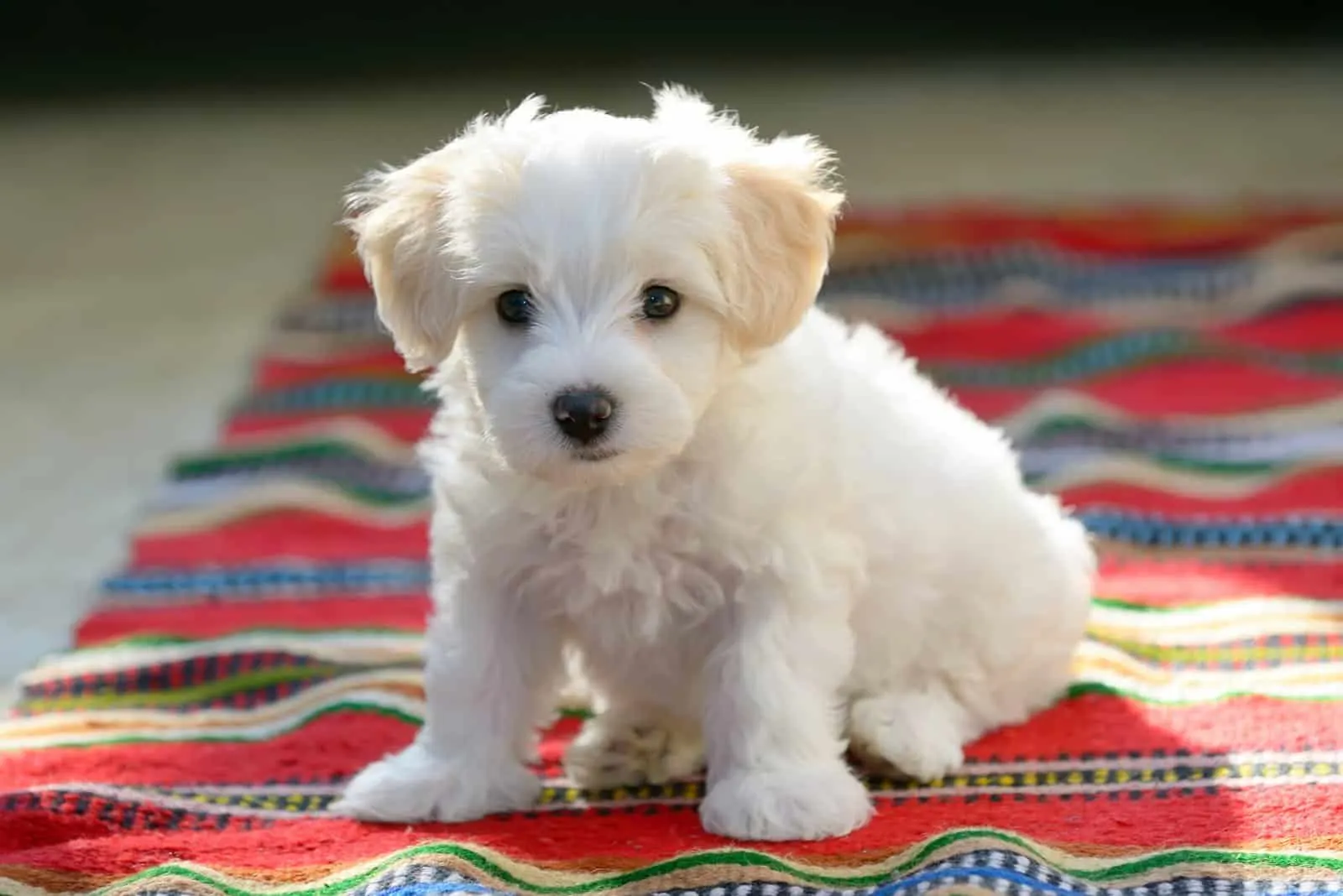 Exquisite Pups by Christine is a great example of a good breeder to start our list with.
Sadly, one reason for this is that it highlights the problem of puppy selling scams, as well as breeders themselves being targeted by unscrupulous buyers! You can read all about the issues that Exquisite Pups by Christine has faced, along with details of how scammers have stolen details from its website in an attempt to dupe unwary customers.
These issues aside, Christine shows all the qualities of a good breeder.
All dogs and their pups are kept in a loving home environment, and Christine clearly prides herself on the health of her pups. They are well socialized and have lots of contact with all the family, ensuring that they are happy and have lots of love and affection to lavish on their new owners.
All pups come with a one-year health guarantee, a health certificate, and they'll be up to date with their shots. They'll also be dewormed, and registration papers will be provided once they are approved.
Christine is willing to arrange shipping via a nanny service or in the cabin, or door-to-door ground transportation, available at an additional fee.
With 25 years in the business, Christine has the knowledge and expertise to inspire confidence and peace of mind in her customers. She breeds for quality and temperament, and each litter is carefully planned. Like all good breeders, Christine is happy for you to meet your pup's parents and welcomes visitors at any time.
You'll need to contact Christine for details on current litters and prices, but you should expect to pay at least $2,500 for your pup.
Address: 1032 S. Lake Mariam Drive
Winter Haven
Florida 33884
United States
Website: Exquisite Pups By Christine
Email: see the 'contact us' facility on the website
Telephone: 863-414-5580
Maltese Puppies For Sale In Texas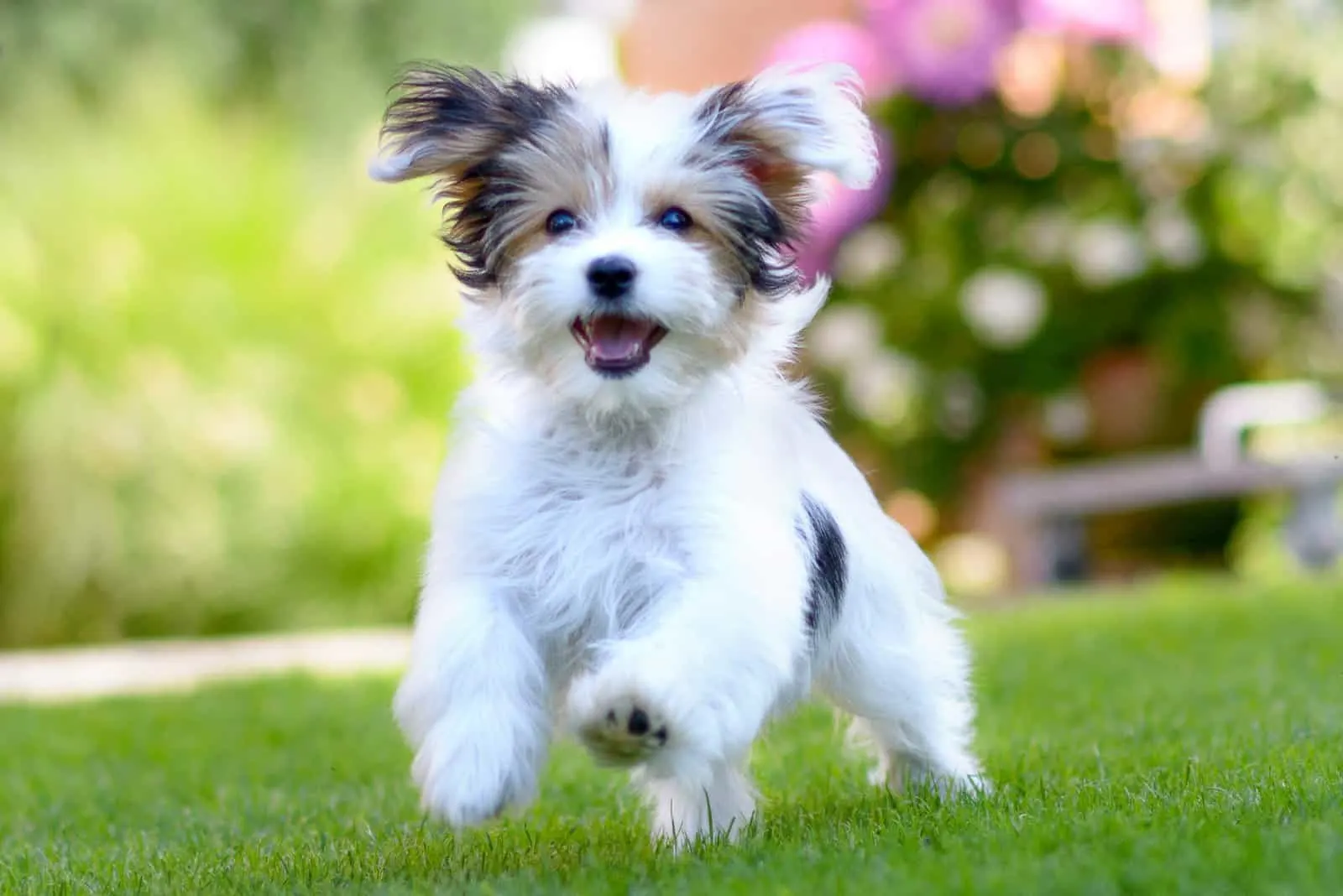 Happy Lil Pawz is run by Debbie out of Center Point, Texas, where she breeds Maltese and Yorkies. Unlike some other breeders, Debbie chooses not to produce hybrid designer dogs.
She has been breeding quality pups on a small scale for many years, always striving to produce healthy litters. Providing good quality care and a healthy diet is Debbie's number-one priority. She makes sure that they are up to date on their vaccinations and ensures that each pup is dewormed and is given preventative heartworm treatment.
All of Debbie's pups come with a one-year health guarantee, and she loves new puppy parents to stay in touch so she can keep up with the pup's progress and development.
Happy Lil Pawz received an AKC (American Kennel Club) inspection a few years ago and passed with flying colors: the inspector reported a 100% compliance in care for the dogs.
One added bonus of buying from Debbie is that she starts the socialization process and potty training before the pups leave for their new homes, making things smoother for you and your new arrival.
Prices at Happy Lil Pawz start from $2,000, and you'll need to collect in person as Debbie does not arrange shipping. Pups come with limited registration, meaning that they are pet-quality dogs and not for show.
Debbie welcomes visitors by appointment, but only two people are allowed at the puppy pick-up. No other pets are allowed on site, and no visitors are allowed to see the pups until the collection date. This is a sensible precaution to avoid contamination that could lead to sickness.
Website: Happy Lil Pawz
Phone: 830-285-2019
Maltese Puppies For Sale In PA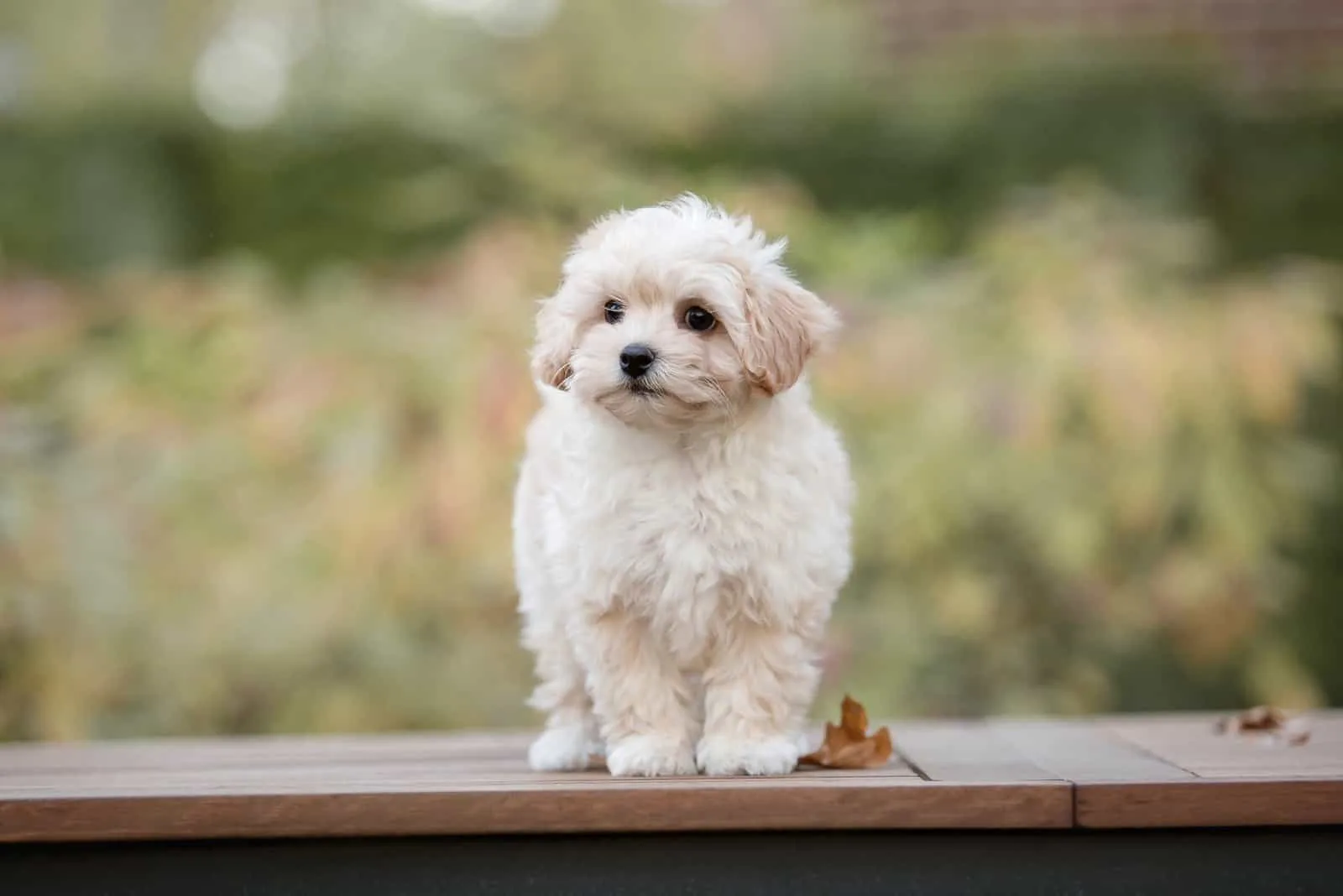 Stone Ridge Maltese is the very essence of a 'good breeder.'
One good sign is that their website is well-designed and laid out clearly. Head to the about us section, and you'll find out just why they stand out as one of the best!
It states that they are AKC compliant and that they adhere to the American Maltese Association guidelines, which is great. It also says that they are a family-run breeder that takes pride in raising quality dogs using a holistic approach. Each pup is cared for in the family home.
As a small hobby breeder, they take their responsibilities seriously. This includes being careful about who they sell their precious pups to, so be prepared to answer some questions!
They don't ship their pups, and you will need to pick them up in person, allowing you to meet the breeder and the parent dogs, as well as giving them a chance to check whether you're a suitable buyer. Don't take offense at this last point, as it shows that they are a reputable breeder!
As well as a one-year health guarantee, all pups come with a lifetime return policy, meaning that you can return the dog at any stage if you feel you can no longer care for it.
Your pup will be sent home with a sample of the food that it is used to, a sample of coconut oil toothpaste, some Karo syrup (in case of low blood sugar), a toy, a sample of DE (diatomaceous earth) powder for removing stains, and a disposable pee pad. You'll also get a vet report with vaccination records and recommendations, as well as instructions on feeding your new pup.
Stone Ridge always aims to produce healthy and playful dogs and uses the Embark DNA testing system for the best results. Because of this, you should expect to pay a little more, and you'll need to contact the breeder for pricing details.
Address: Blacktown Road
Grove City
PA 16127
Website: Stone Ridge Maltese
Email: [email protected]
Phone: 814-701-6700
Maltese Breeders New Jersey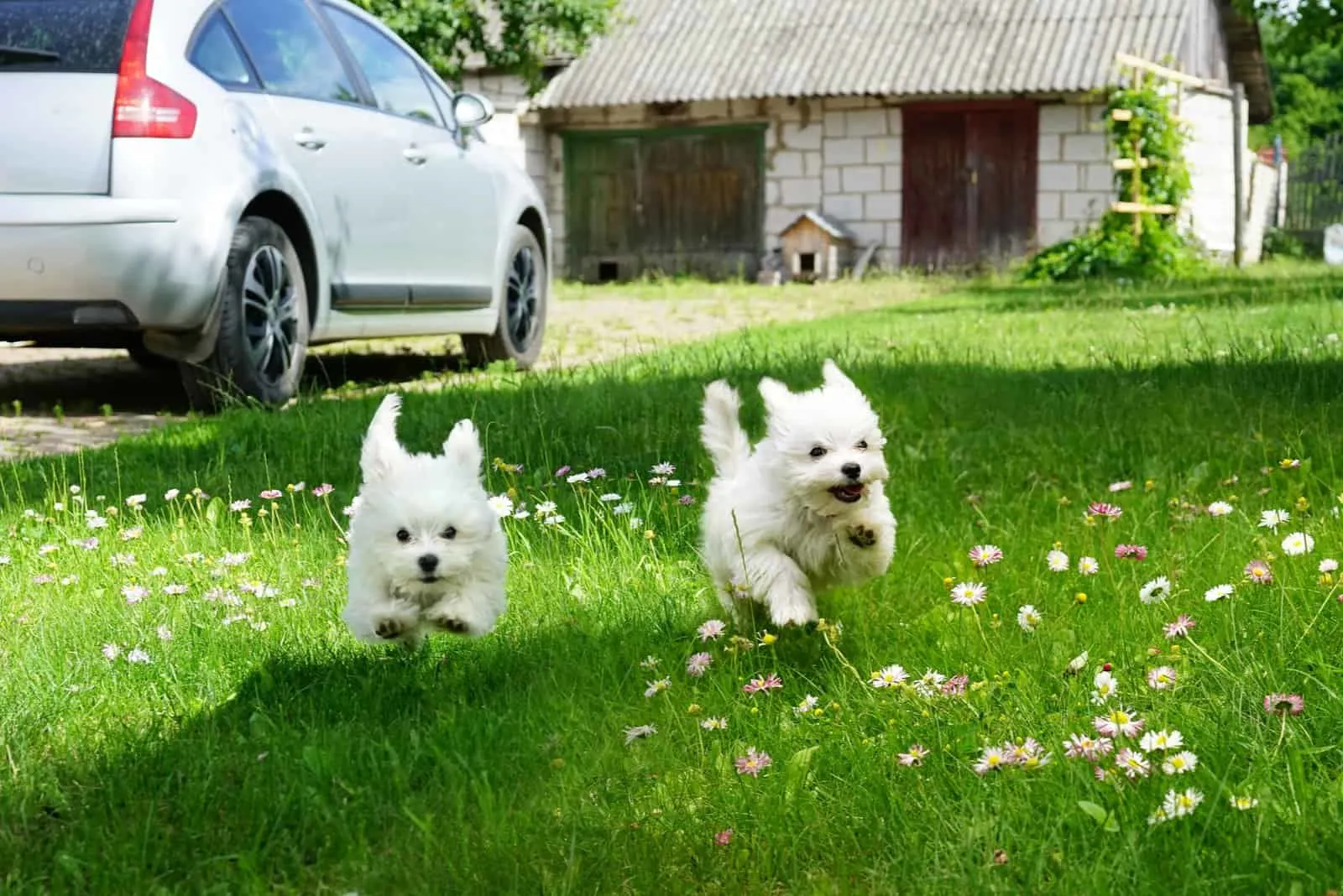 Castleford Yorkshires and Maltese is run by hobby breeder and exhibitor Claudia Grunstra Pierro of Waldwick, NJ.
Claudia has been in the business since 1975, so she has plenty of experience! Each dog is testament to her devotion and dedication to producing beautiful, healthy pups with a sweet disposition that represents the Maltese breed perfectly.
These dogs are bred for quality and not quantity, with an emphasis on excellence in health and conformation. Even so, these are companion dogs that are sold with a strict spay/neuter agreement and are not to be used for breeding. This is a common feature with good breeders and is done to protect their breeding lines as well as limit the number of unwanted pups.
Claudia's pups can be viewed at 8 weeks of age, after their first vaccinations, and will be released after their second shots at 12 weeks.
You can get a sense of Claudia's enthusiasm for dogs by the fact that she is a member of several different kennel clubs, including the American Maltese Association, as well as being Vice President of the Kennel Club of Northern New Jersey. She is also a delegate of the AKC.
Contact Castleford directly for more information on prices, etc.
Website: Castleford Maltese
Email: [email protected]
Phone: 201-445-7424
Maltese Breeders California
Alexis Maltese is a small hobby breeder that produces the occasional litter.
What sets them apart is the statement on their website that they fully support and adhere to the code of ethics laid down by the American Maltese Association and the California Central Valley Maltese Club Inc.
Alexis Maltese doesn't breed for profit, only producing a small number of pups for their own needs and only with the intention of improving a particular trait or feature. They don't announce the arrival of any litters or provide any details on pricing, nor do they maintain a waiting list, as this detracts from the enjoyment they get from owning and showing their dogs.
For this breeder, health, temperament, and body structure are features that they won't compromise on. They will never consider breeding so-called teacup dogs, as these are below the standard weight and not recognized by any kennel clubs.
Website: Alexis Maltese
Email: [email protected]
Maltese Breeders In North Carolina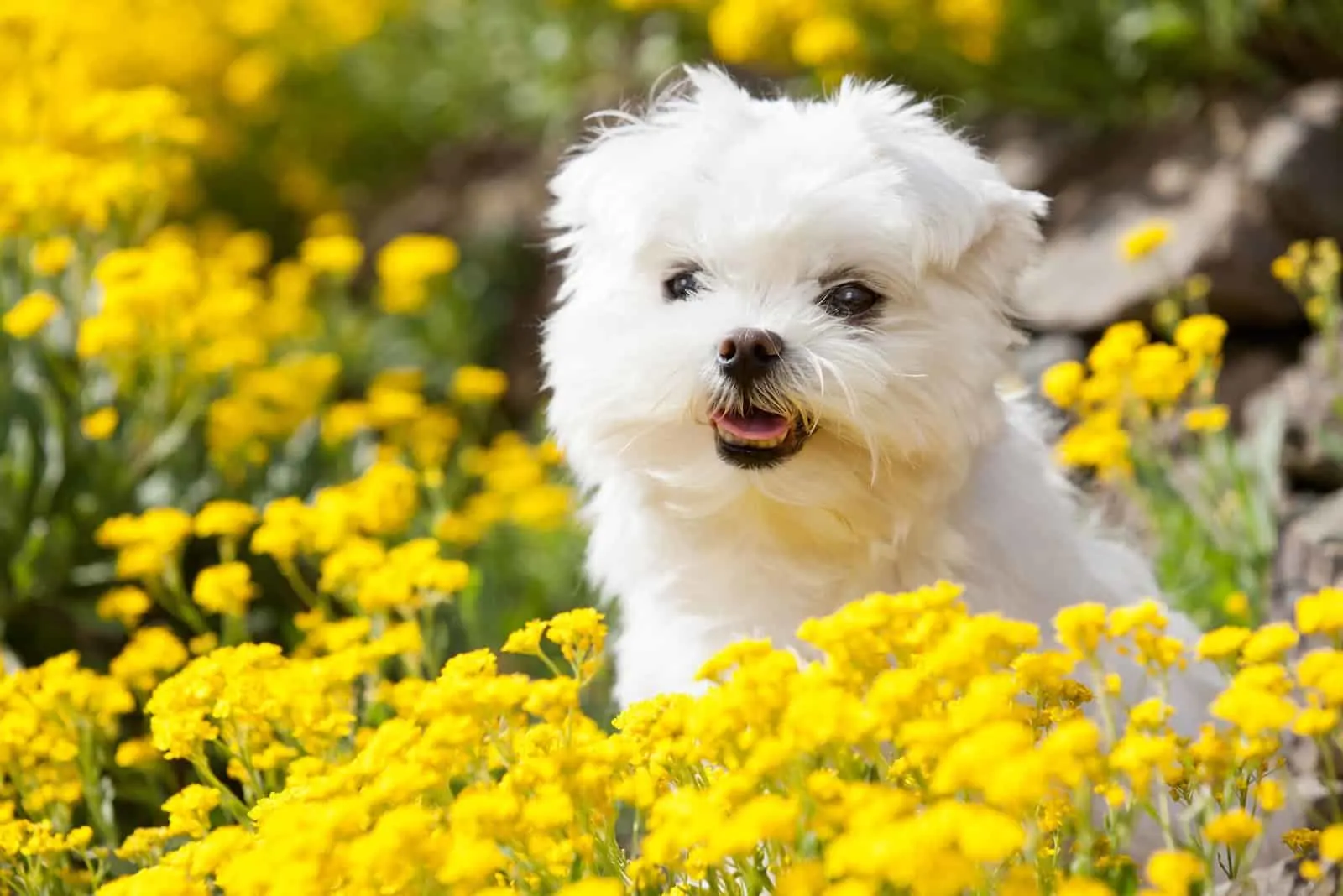 Petite Paws Maltese is in the capable hands of Kristy and Dwuan Humphries, who run things from Willow Spring, NC.
Their success over the years, starting in 2001, has firm foundations as they bought most of their breeding line from another breeder with twenty years of experience, resulting in a line with around forty years of great health.
Kirsty and Dwuan certainly look after their dogs! Each one has its own dog-run with access to an outdoor area for exercise and toilet needs. The runs are heated and air-conditioned depending on the weather conditions.
The weaning process is never rushed, and each pup is kept with the mother dog until they are comfortable sharing the same food.
Potty training begins at around 5 weeks of age, though you shouldn't expect your pup to be completely potty trained by the time it comes home. You will still need to work on this in your own time, but you'll have a head start! They'll be ready for you to collect between 11 and 12 weeks of age.
All pups come with a one-year health guarantee, vaccinations, and de-worming. You'll also get a puppy-pack with a chew toy, a blanket with mom's scent, and puppy food. Pups are sold as pets, with limited AKC registration and without breeding rights.
Prices start at around $3,000, and for more information, feel free to contact them.
Address: 501 Dupree Road
Willow Spring
North Carolina 27592
Website: Petite Paws Maltese
Email: [email protected]
Phone: 919-538-8243
Maltese Breeders Virginia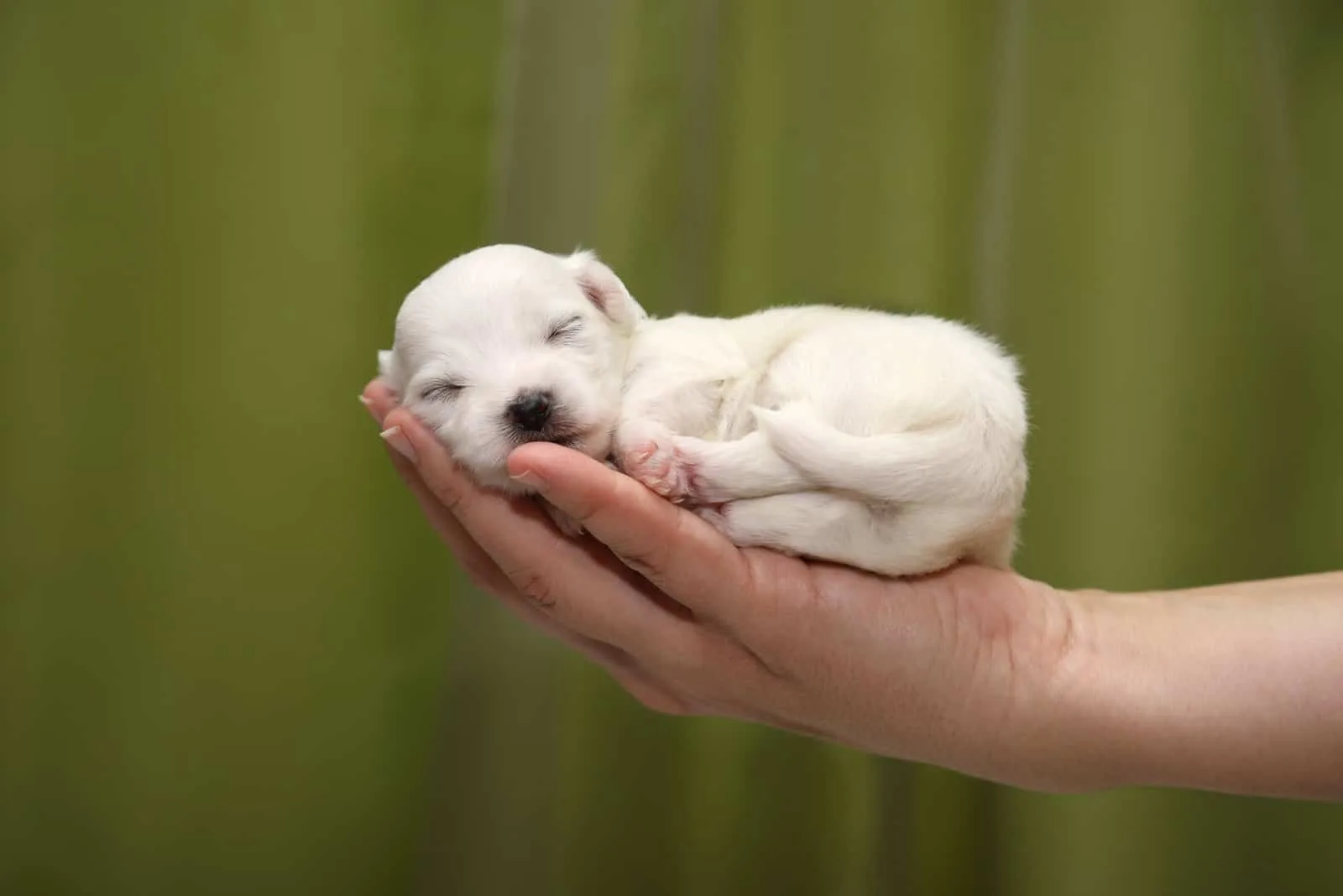 Cindy Barret of Windy Way Hill Puppies raises her pups on a farm in Virginia, where they have plenty of space to exercise their little legs.
Although Maltipoos (the Poodle/Maltese hybrid) are her specialty, Cindy has produced purebred Maltese dogs in the past. It's worth keeping in touch, just in case Cindy has plans for any Maltese litters in the future.
Thankfully, Cindy updates the Windy Way website regularly, so you'll be sure to have the latest news on any available pups.
It's well worth checking Cindy's website as she has some great advice for anyone looking for a puppy. She also sets out some strict rules on buying from her, so you'll need to read these carefully.
Your pup will come with its own blanket, a pack of Ener Cal vitamin and mineral supplement, a sample of Royal Canin puppy food, a health record, and a booklet containing all sorts of helpful advice to help you with your new puppy.
Every pup is health checked by a vet and is up to date on its shots.
If you have any doubts about Windy Way Hill Puppies, check out the testimonials page on their website, and you'll find lots of happy puppy parents!
Address: 689 Green Valley Road
Lebanon
VA 24266
United States
Website: ​Windy Way Hill Puppies​​​
Email: [email protected]
Phone: 276-889-5056
Maltese Breeders Georgia
Langford Ranch Kennels stands out for several reasons, including the fact that the owner, Lynn Langford, doesn't release her pups until they are between 10 and 12 weeks old.
Also, each pup comes with a lifelong genetic health guarantee!
Lynn keeps the parent dogs in the home as family pets, and her breeding program is registered with the AKC. Langford Ranch Kennels is also registered with the State of Georgia Department of Agriculture as a licensed pet dealer.
You can pick up your adorable Maltese pup from Lynn for $2,500 when she has a litter available. A non-refundable deposit of $350 will secure your pup, and Lynn will provide photos and information so you can watch their progress until it's time to collect them.
Address: 3 Homer Street
PO Box 172
Maysville
GA 30558
United States
Website: ​Langford Ranch Kennels​​​
Email: [email protected]
Phone: 678-520-8938
Maltese Breeders New York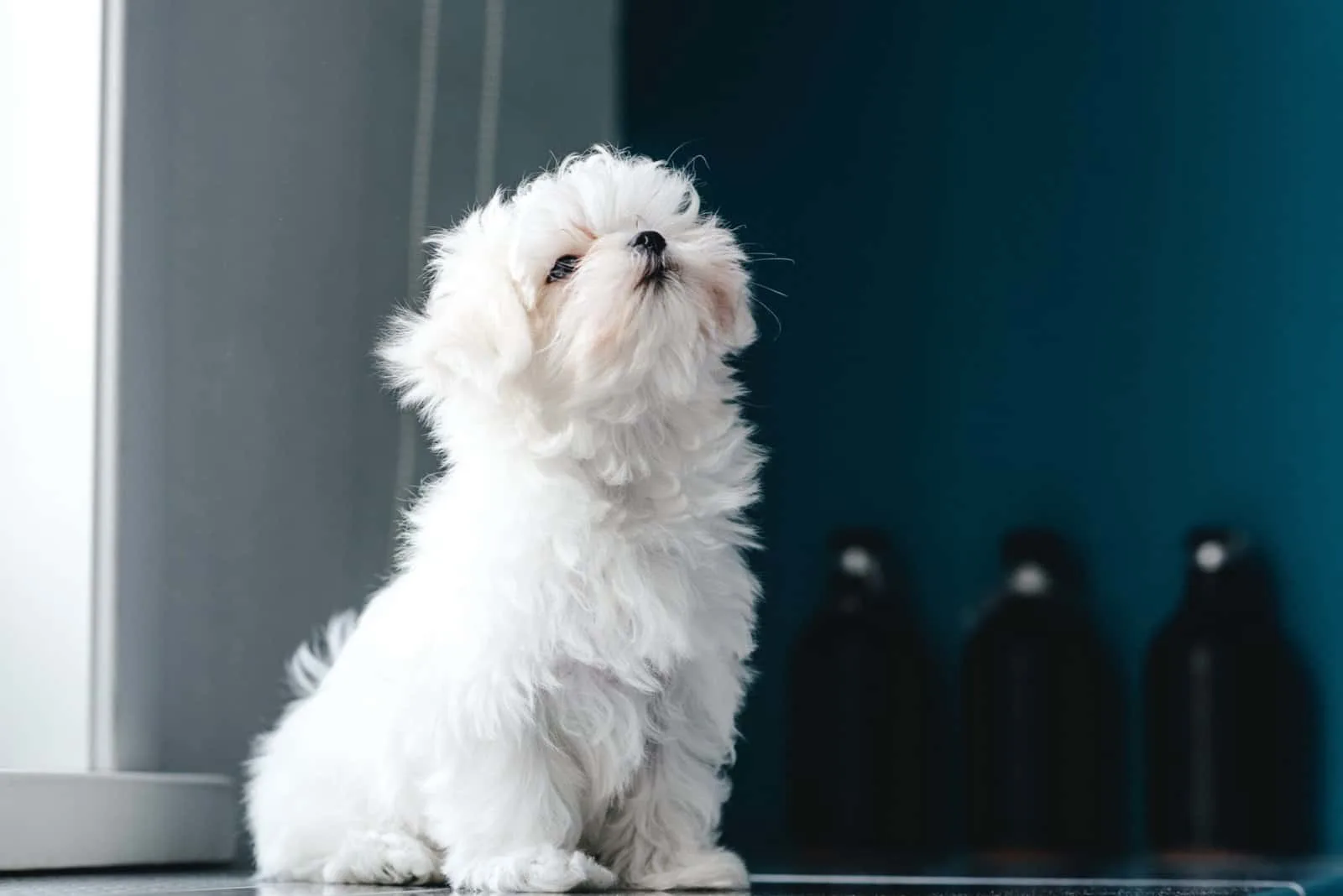 Orange County Maltese doesn't give much away on its website and only advertises via the AKC. You can tell they really care about their pups as they keep the parents in the family home and treat them like their own kids! All potential buyers are carefully screened to ensure that they go to the best homes.
They don't ship their pups, so you'll have to collect in person.
Orange County Maltese offers some great advice about buying a pup and avoiding puppy mills, including some excellent links for you to check out.
Website: ​Orange County Maltese​​​
Email: [email protected]
Phone: 914-318-0223
Maltese Breeders AKC
The American Kennel Club was formed in 1884 as a way of registering purebred dog pedigrees in the USA. It is the largest not-for-profit registry of its kind in the country, as well as the most influential and respected.
So, is AKC registration desirable? Should you only buy from AKC Breeders?
This is where things get tricky.
AKC registration does not guarantee a dog's health. Neither does it mean that the dog is from a good bloodline or that the breeder is ethical or reputable. Anyone can register a dog with the AKC – all it means is that both parent dogs were of the same breed!
The trouble is that the AKC is a non-profit organization that struggles to cope with the sheer volume of registrations. There's also an issue with site inspections, as they only employ nine field agents nationwide. As the saying goes, you do the math!
The AKC also receives a lot of criticism over the money it makes. For a non-profit organization, it seems to make an awful lot of profit. Basic registration costs just under $40, and around one million dogs are registered each year. Once again, we'll leave you to do the sums.
Does this mean that AKC registration is worthless? Well, no, not really. As flawed as the system may seem, the majority of breeders that align themselves with the AKC standards and ethics are reputable and trustworthy.
There's some work to do, but when you see a Maltese breeder with the AKC badge, it's a good sign as long as you take all the other evidence into account.
Prices run from as low as $600 to well over $4,000, depending on whether you want a show-quality dog or you're just looking for a companion.
If you plan to take your new pup to conformation dog shows, you should expect to pay at least $4,000. These dogs often come with breeding rights, which is one of the reasons why they are so expensive. The breeders will also have invested a great deal of money and effort into producing them, so it's understandable that they charge so much. Good breeders rarely make a profit!
Alternatively, if you just want a cute lapdog to lavish your love and attention on, then you should set aside something in the region of $2,500 to $3,000. You might find that females cost a little more than males.
Occasionally, you'll see Maltese pups for sale for as little as $600. These are best avoided as they will most likely be of poor quality. Now, that sounds like an awful thing to say about a dog, but it's true. The old saying, 'You get what you pay for' sadly also applies to our furry pals. If a breeder is selling pups cheaply, there's a good reason for it. They are probably unhealthy or deficient in some way.
As with our section on Craigslist, you may think that you're rescuing these dogs by buying them. And in a sense, you'd be right. However, buying from these places only encourages them to produce more.
This is why it is essential to use an ethical, reputable breeder!
Related: Maltese Breeders In Ontario: Best 5 Breeders For 2022!
If you feel strongly about saving a pup's life, head to your local animal shelter or rescue center, where many of these poor creatures end up.
A Few Final Words About The Maltese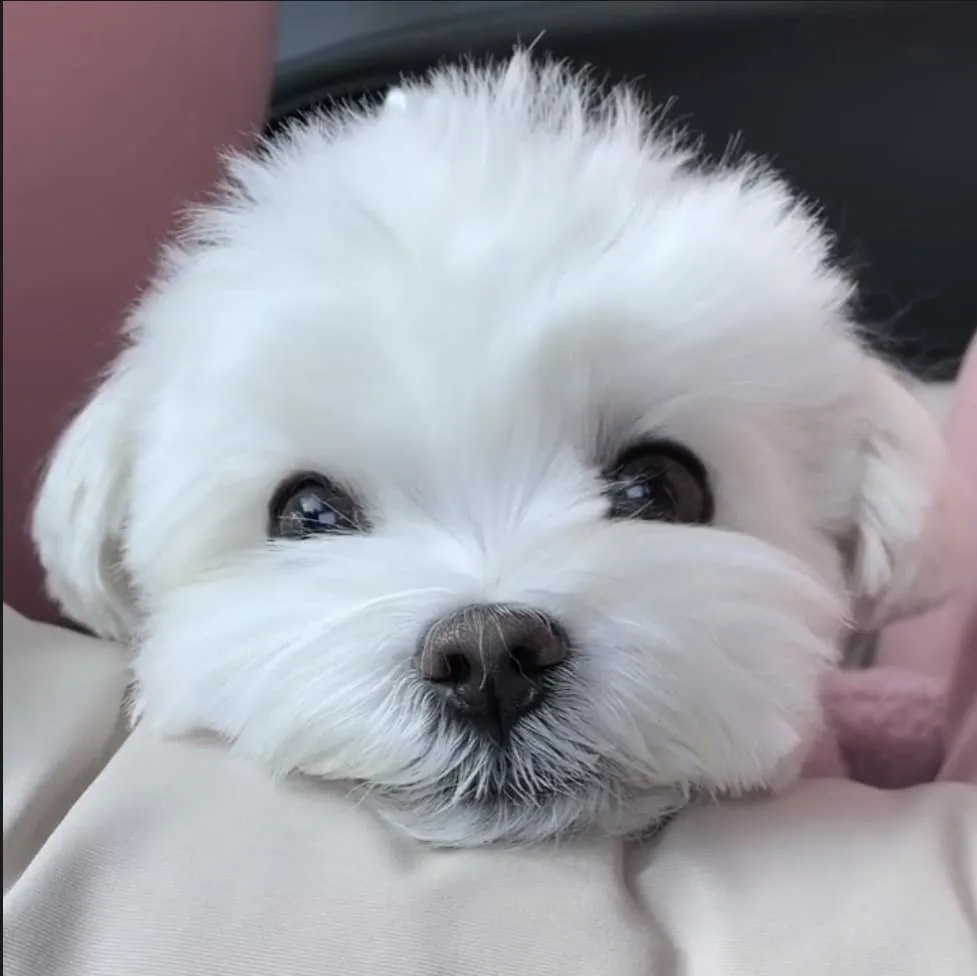 Photo from: @maltese_breeds
Many of you will already know this, but despite its name, there's no evidence to support the claim that this little dog originated in Malta!
This tiny pooch is one of the oldest toy breeds, probably originating from the Spitz-type dogs of Mediterranean Europe around 3,000 years ago. They are also thought to be related to the Bichon Frise, Havanese, and Bolognese breeds, each of which belongs to the toy dog group.
Despite having been around for so long, they didn't reach the US until the early 1800s, when records show they were entered in the Westminster Kennel Club dog shows. These dogs were imported from England, where the breed had been developed for many years.
Most Maltese dogs have a white coat and black points, which conforms to the AKC breed standard, although you can find them in the non-standard colors of white and tan or white and lemon.
One of the attractions of owning a toy dog is that these small breeds tend to live longer. For example, the Maltese dog has a lifespan of between 12 and 15 years. Other small dogs back up this fact; the Chihuahua lives between 12 and 20 years and the Shih-Tzu between 10 and 16 years.
Another attractive feature of the Maltese dog is that they have a single coat with no furry undercoat. This means that its fur is hypoallergenic, so people are less likely to experience an allergic reaction. This is great news for mild allergy sufferers, as it means they can enjoy the love and companionship just like any other dog fancier!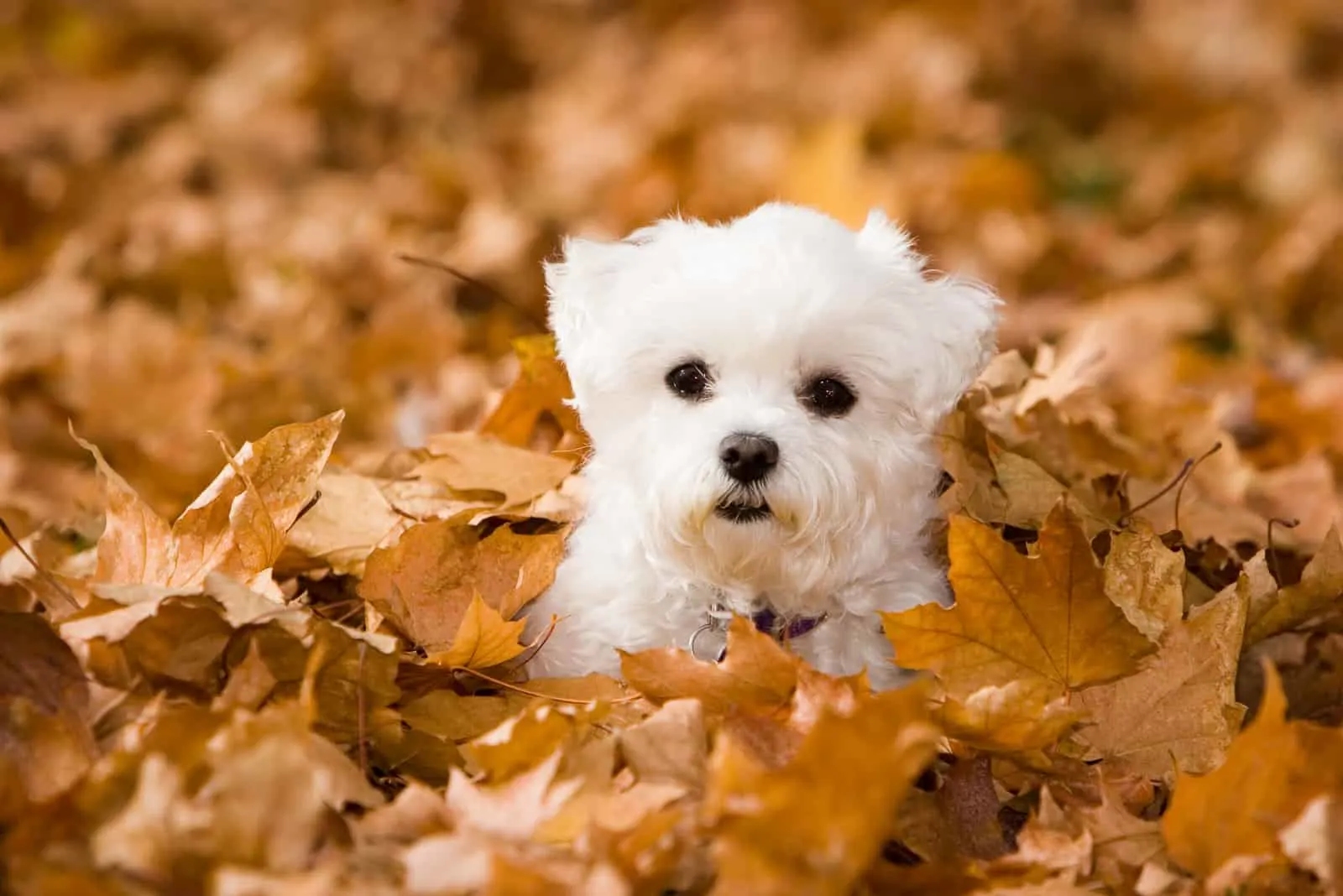 On the subject of hypoallergenic dogs, some breeders have crossed the Maltese with the allergy-friendly miniature Poodle to create the beautiful and sweet-natured Maltipoo, which is worth checking out.
Because of their single coat, Maltese dogs hardly shed at all. But you will need to groom them regularly to stop their long fur from becoming tangled and matted. A weekly brush and bath will help to keep the silky coat in good condition. You might also want to have them clipped by a professional groomer every few months.
As with all dog breeds, training and socialization are essential. Potty training can be a trial with the Maltese, but with patience and perseverance, they'll soon learn the ropes. Crate training is a great way of getting them on track, keeping your floors clean, and providing a safe, comfortable space for your dog.
As for exercise, you should take your pup for brisk walks and enjoy a vigorous playtime with them to match its energy level. They're pretty active for a lapdog but will soon tire out and settle down for a snooze.
You should feed them high-quality food that provides all the nourishment they need, and be sure to feed them smaller amounts regularly. Small dogs can suffer from problems with low blood sugar levels, leading to fainting, unconsciousness, coma, and (in extreme cases) death.
This tiny dog somehow manages to be laid-back and alert at the same time. They'll happily soak up all the love you can give them and offer just as much in return. They're smart and fearless but easygoing too. In fact, it's difficult to find anything negative to say about them, except that their coats easily get dirty and they sometimes have tear stains. Both of these problems can be overcome with regular grooming and a good diet.
Now you know more about these wonderful little dogs, where to find them, and how to pick a reputable breeder. So, what's stopping you! It's time to go get your own Maltese dog!
Read Next:
• Top 3 Brussels Griffon Breeders In USA: Where To Find These Puppies
• Top 5 Most Reputable Maltese Breeders In The UK (2022)!
• Top 5 Teacup Maltese Breeders That You Can Trust