If you are not in a hurry, I would like to present you with a few excellent Maltese breeders in the UK. Why, you might ask. Well, it is simple – Maltesers are super cute, and you might want to purchase one; therefore, this list can help you out.
Lets say something about this endearing dog. This breed is very old. Its origins reach into the pre-Christian era, even as far as 8000 years BC.
It is not fully agreed upon as to why it is called Maltese. Some say it got its name after a harbor called Melita, in Sicily. Others say that they first lived on the Island of Melita. We know that island under another name today – Malta.
Anyhow, this breed has been beloved throughout history, even by kings and queens, and other famous people. And, we can see why. Maltese are almost irresistible.
They have an utterly cute appearance and an endearing nature. It is just a lovely dog.
Now, let's find out where to find Maltese breeders in the UK!
Maltese Puppies For Sale In The UK
You can find many good breeders from Doncaster and Leeds, to Lincolnshire and Northampton, or even Lancashire and Glasgow or West Yorkshire. Some of them do not advertise themselves, but you can find recommendations on The Maltese Club sites.
Before purchasing a Maltese dog, you should think it through carefully. Ask yourself why you would want a dog, and whether you have everything that this obligation requires.
Remember that having a dog can last more than a decade. Do you have enough time and resources to give this to your dog? Ask yourself how much it costs to have a Maltese ? And, if the answer is yes, you can start searching for a reputable breeder. That is where we step in.
Here is a list of selected Maltese breeders in the UK that might help you.
If you're not from the UK, and you're looking for the best breeders from overseas – check out Maltese Breeders: A Guide To The Best Breeders, And How To Find Them
1. Emperatrice Maltese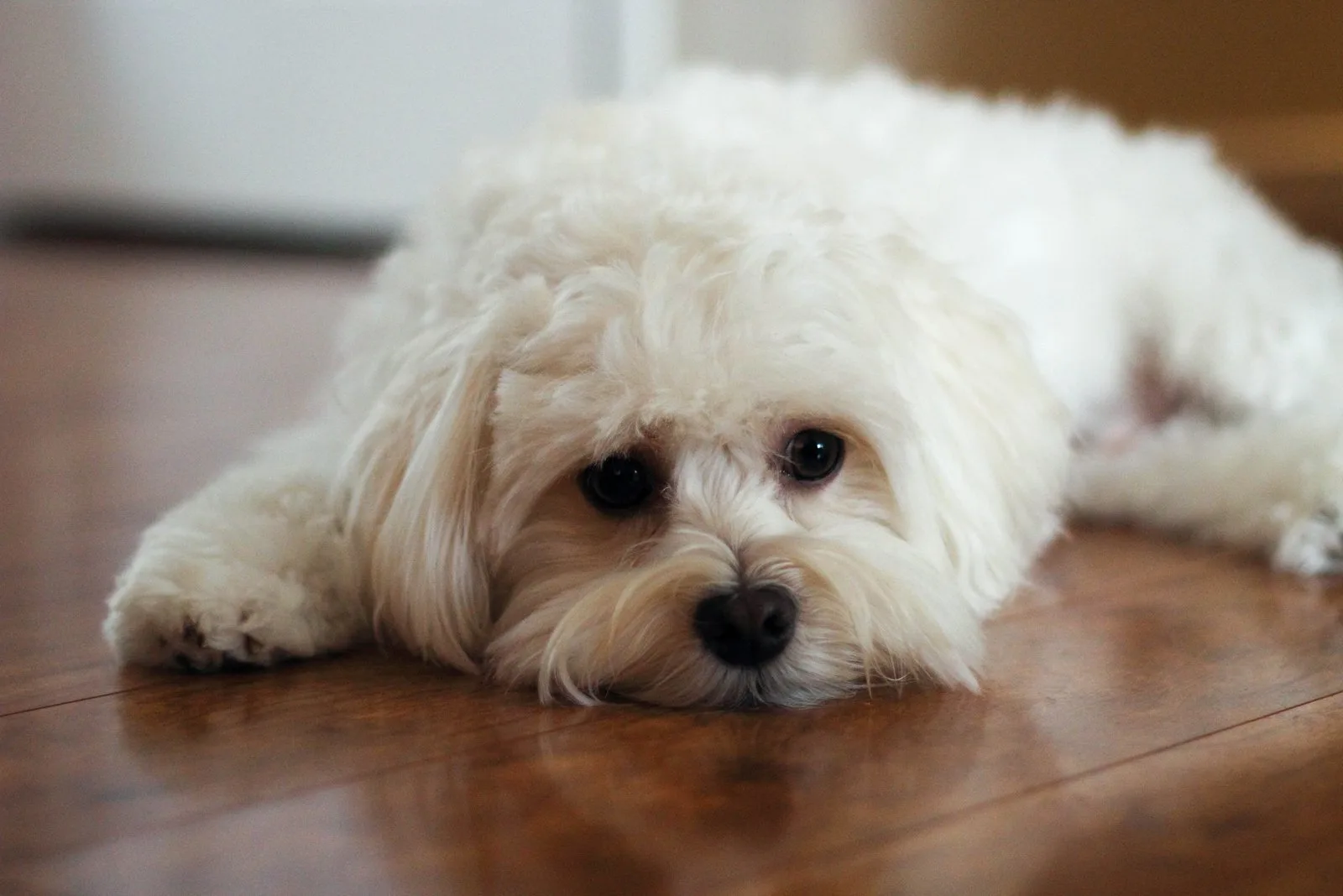 A real emperor among Maltese breeders in the UK, here are the first breeders on our list – Emperatrice Maltese Kennels. Let's meet and greet these imperial puppies.
About Them
There is plenty of love around this kennel. Inside a loving home lives beautiful Maltese puppies with their human family. They are small breeders, and they have their breeding goals: happiness and love.
Family pets are a true joy. Prepare yourself for a lot of love, emotions, and merriment. That is maybe a trait of all dogs, especially toy breeds.
Breeding Process
As a part of a The Kennel Club, they are obligated to raise their dogs according to the breed standard. Since their Maltese dogs are going to be someone's companion for a lifetime, they must be of the best quality.
There are four aspects in which the Emperatrice puppies must thrive. They have to have great temperament, they need to be healthy, they need to be well socialized, and they need to be an active little ball of fur.
These people have all the necessary licenses for breeding and selling. They have government licenses from local authorities, and they have been registered under the Kennel Club Breeding name since 2014.
These puppies are bred only as pets. They are not show dogs or breeding dogs.
Purchasing Package
If you want a Maltese girl or boy from this place, you will get a 12-week-old Maltese pup from a Champion bloodline. They are ready now to go to their new family home.
All puppies will be wormed and microchipped, and they will get all the relevant vaccinations, along with their health checkups, before entering their new home.
The starter pack includes food, toys, toys for teeth, a bed, training pads, a blanket and travel bag. That is for the dog. For the new owner, there is a vaccination book, insurance for five weeks, and support for a lifetime.
If you want to purchase one of these dogs, they invite you to contact them.
Emperatrice Maltese Breeder Details:
Address: Wisbech, Cambridgeshire , United Kingdom
Phone: +447926620776
Email: [email protected]
Website: Emperatrice Maltese
2. Puppy Cottage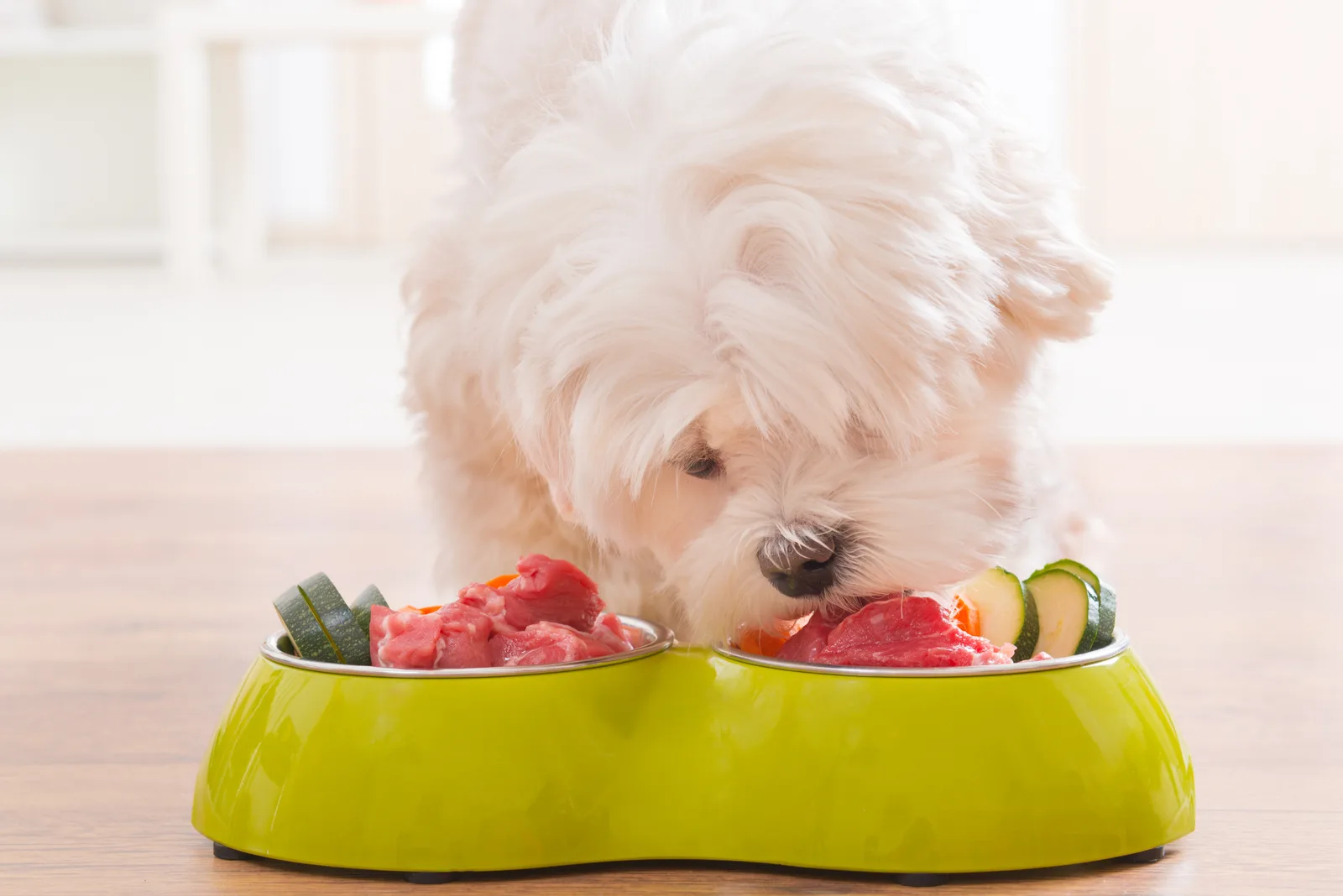 Isn't it a dream come true? To accidentally tumble into a cottage full of cuteness. It's something like Hansel and Gretel, but with dogs. Puppy Cottage is the next reputable Maltese breeder in the UK. Let's visit them.
About Them
They raise fluffy balls of fur and joy for your household. They are specialists in two dog breeds – the Lhasa Apso, and the Maltese. Both of them are suitable for allergy sufferers due to their long coat.
Feel free to contact them. You can call between 9 a.m. and 4 p.m. You can even arrange a meeting if you want to visit them and see their puppies. They are very serious about this job, and they are looking for a suitable forever home for their precious little pooches.
Breeding Process
These puppies are in constant contact with other dogs and people since there are many dogs in the kennel. This means that the socialization process is active since their birth.
Their process of breeding is very careful. These puppies have optimal conditions for reproduction. The beautiful girls, when pregnant, have a special room for themselves so they can have their babies there. The puppies grow there for two weeks. After that, they are ready to meet other dogs.
They have a Four STAR Dog Breeding Establishment in which the puppies should be healthy. They have a low coefficient, which means their parents are also healthy, so there is a low possibility of transmission of hereditary diseases.
Purchasing Package
Puppy Cottage seems like an assured breeder who runs their business seriously and professionally. If you decide to purchase your new best friend from these people, here is what is in the package.
All new puppies will be microchipped with appurtenant documentation. They work closely with veterinarian professionals who take good care of their dogs' health.
This includes their first shots and deworming.
All dogs have a pedigree of five generations. Since they are KC-registered, these puppies will have KC papers. All of these dogs will pass the socialization and habituation program, and they will have insurance for five weeks.
Puppy Cottage Breeder Details:
Address: Puppy Cottage, 281 Pilling Ln, Preesall, Poulton-le-Fylde, FY6 0HH, United Kingdom
Phone: +07467465548
Email: [email protected]
Website: Puppy Cottage
3. Suncube Maltese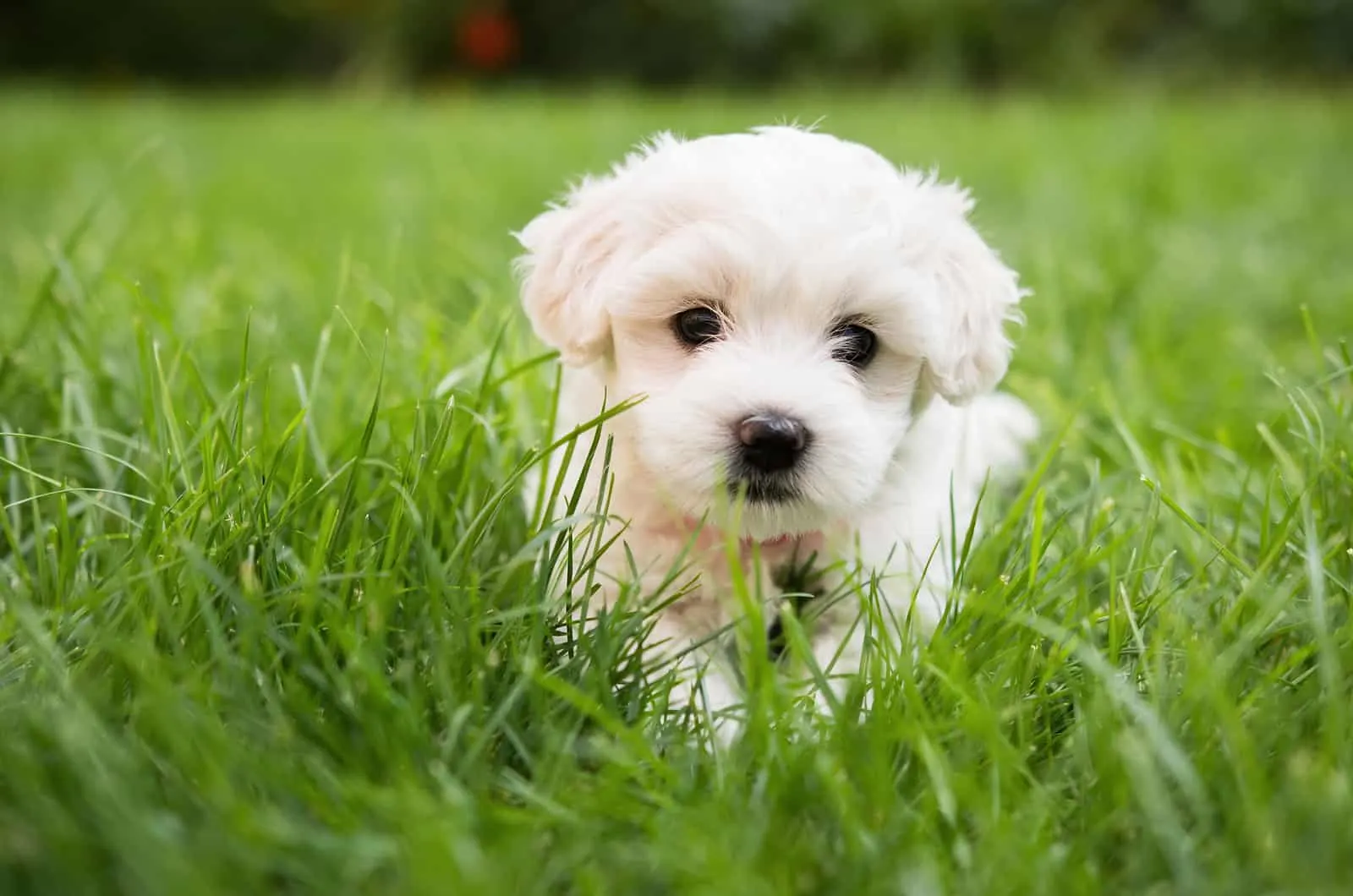 Third on our list of quality Maltese breeders in the UK are sunny Suncube Maltese. Let's meet them!
About Them
Suncube Maltese, and their owner, Elaine, are welcoming you to their page. Elaine has a small business, but a big heart for this job. She is very attentive about her dogs, and she will do everything that it takes to raise high-quality dogs.
She imports her bloodlines from all over the world. There are even Russian and Korean bloodlines here. She is also working with America, Italy, France and Slovenia.
Breeding Process
The Maltese breed is in safe hands with Elaine. She thrives for offspring that would be of extraordinary health, excellent temperament, and optimally socialized. All of this within the Maltese breed standard.
They are focused on raising show dogs and perfect family pets. They have puppies for sale, but not all the time, and you must prove yourself as a good future owner to get one of these little girls or boys. There are differences between male and female Maltese, so ask before you purchase.
If you are interested in purchasing a dog, then you should contact Elaine and tell her within the initial contact. She will then give you further directions.
Suncube Maltese Breeder Details:
Address: South Lanarkshire, Scotland, United Kingdom
Phone: +07963489775 or +07776476377
Email: [email protected]
Website: Suncube Maltese
Facebook: Suncube Maltese
Instagram: Suncube Maltese
4. My Little Angels Pets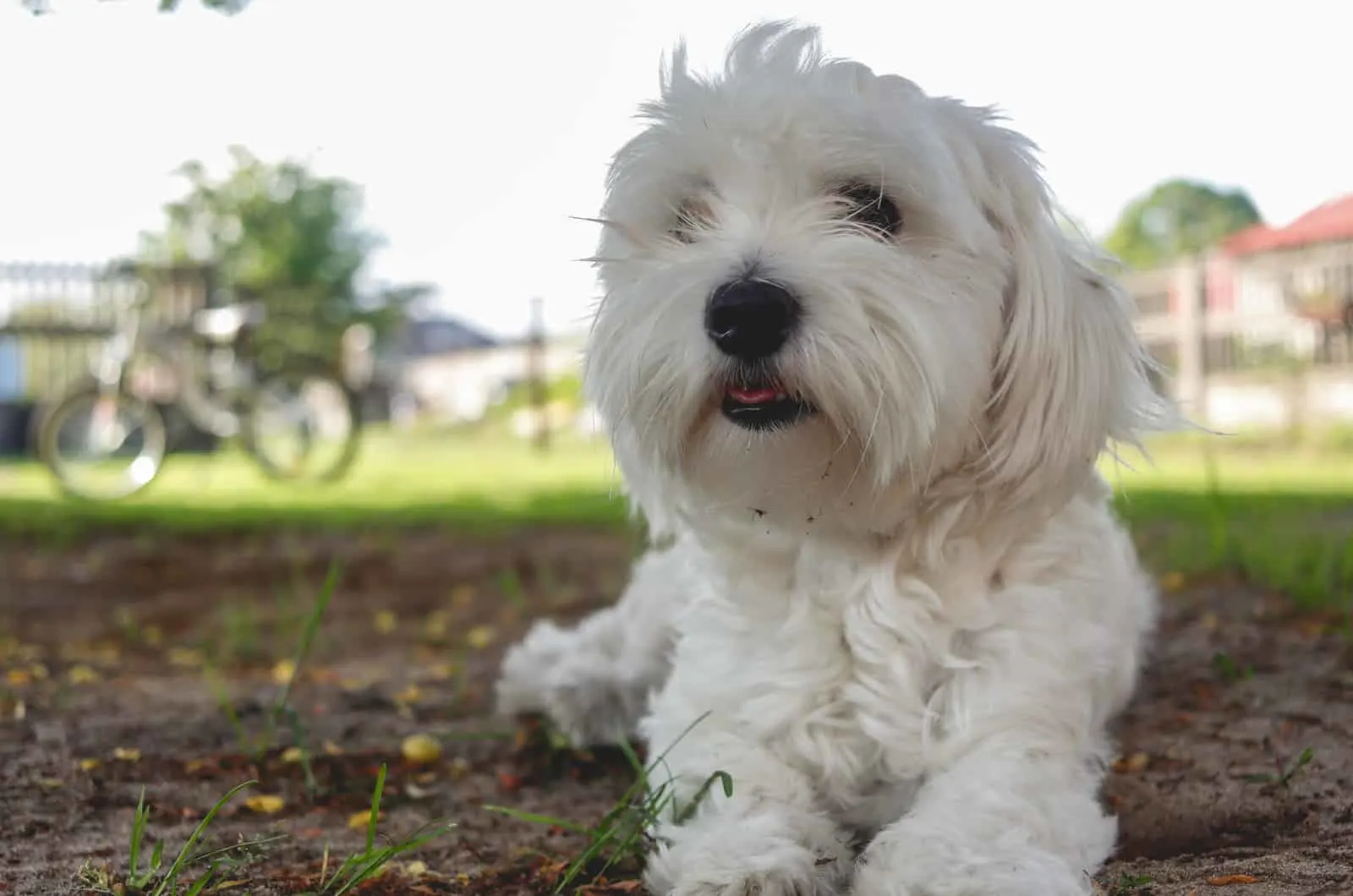 Next among divine Maltese breeders in the UK are sweet little angels. But, these angels do not have wings. Instead they have a long coat that makes them equally angel-like. Come and meet the My Little Angels Pets.
About Them
At My Little Angels Pets (or Aniolki) as they like to call their puppies, they are all about the development of the breed. They have three breeds here. They are trying to preserve Poodles, Maltipoos, and Maltese.
These dogs are being raised in their house with two children. They produce dogs with a hypoallergenic coat, which sheds very little. These dogs have full outdoor access, which means that they have the best indoor and outdoor world.
This is their only job, and they are fully committed to it. They have been doing this in this form since 2016.
Breeding Process
They mostly work with Korean bloodlines. These dogs are great with children because of their amazing temperament. They have a breeding program and they stick to it.
In the process of breeding, the first thing they take care of is the observant selection of genetically-outstanding dogs. They want to produce healthy dogs with an amazing temperament. They also want to give you the most satisfying experience of having a furry best friend – one that will be with you for a long time.
Purchasing Package
If you want to buy a Maltese from here, then there is an application you should fill out. The First thing is to contact these breeders, and they will direct your further steps.
All of their dogs are microchipped, have passed all health checks, and have been assessed according to their temperament. They also offer transport service.
Prices here depend on a few factors. The type, color, size, gender, conformation, and pedigree all play a big role, and the price is formed by those traits. You can reach them via their website.
My Little Angels Pets Breeder Details:
Address: West Midlands, United Kingdom
Email: [email protected]
Website: My Little Angels Pets
Facebook: My Little Angels Pets
Instagram: My Little Angels Pets
Pinterest: My Little Angels Pets
5. Kilconnel Kennels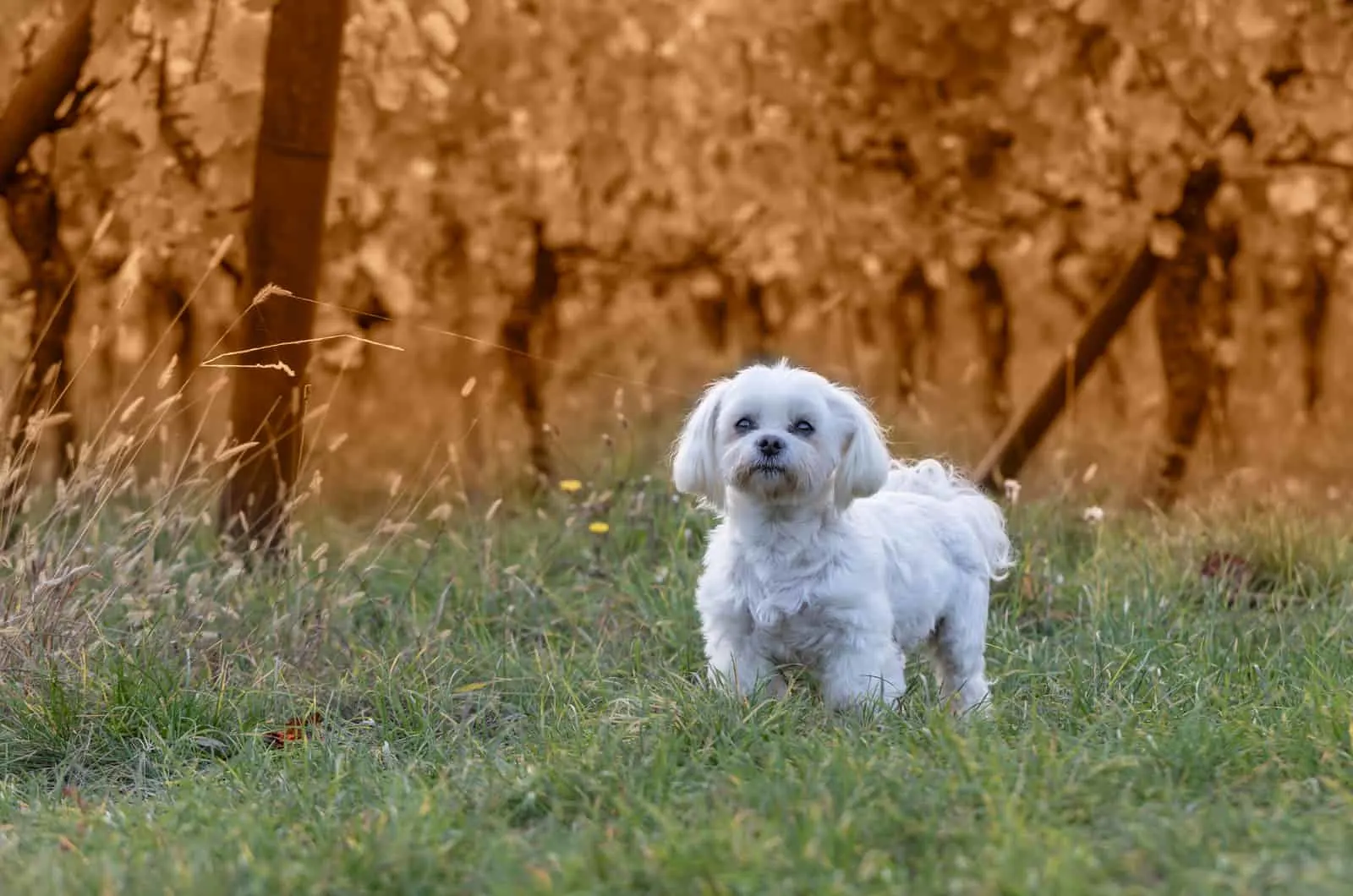 Here is another quality Maltese breeder in the UK. Come and meet them.
About Them
They are a kennel, and an established business that has been operating for over 17 years. They have all the licenses from the South Oxfordshire District Council for breeding and boarding. There are five acres of land at this kennel where their puppies can run free.
You can find West Highland White Terriers and Maltese here, which are purebreds. There are also crossbreeds here. There are Shichons, which are products of a Shih Tzu and a Bichon Frise – and Malshi, which are products of a Shih Tzu and a Maltese. There are certain differences between Shih Tzus and Maltese , and their mix is also special.
Breeding Process And Purchasing
These breeders have great feedback from their customers. They all leave happy and remain that way. The reason for that is that these breeders take this job very seriously.
All of their puppies are dewormed, veterinary checked, and have had their shots. They also come with four weeks of insurance. If you want to buy a dog here, then you will have to contact these owners for more information.
Kilconnel Kennels Breeder Details:
Address: Henton, Oxfordshire
Phone: +01844 353396
Email: [email protected]
Website: Kilconnel Kennels
Conclusion
There is a good number of respectable Maltese breeders in the UK. If you have decided to get yourself one of these dogs, then this list can certainly help you. There are other good breeders, and we have selected five of them.
When looking for a breeder, try to find a reliable and transparent one. Maybe you can visit a Dog show and directly talk to them. Or, you can contact one of these breeders from our list.
All in all, having a Maltese dog is a good choice. They are a real fluffy treasure. But, be careful when buying one. Do your research and choose wisely. Good luck!
RELATED ARTICLES:
Top 10 Best Maltese Rescues For Adoption In The U.S.!
Maltese Chihuahua Mix: A Complete Guide To The Malchi Dog