If you are looking to purchase a Maltese dog, you shouldn't have any problem picking out a reputable breeder among tons of them in various localities.
However, if you would rather give a forever home to a loving doggy without spending a lot of money, then adopting a Maltese could be a good option.
With that in mind, we offer you a list of the best Maltese rescues that can help you achieve your goal. Furthermore, the list includes a comprehensive review of each of the rescues, which will help you find the perfect rescue for your needs. Let's get started!
American Maltese Association Rescue (AMAR)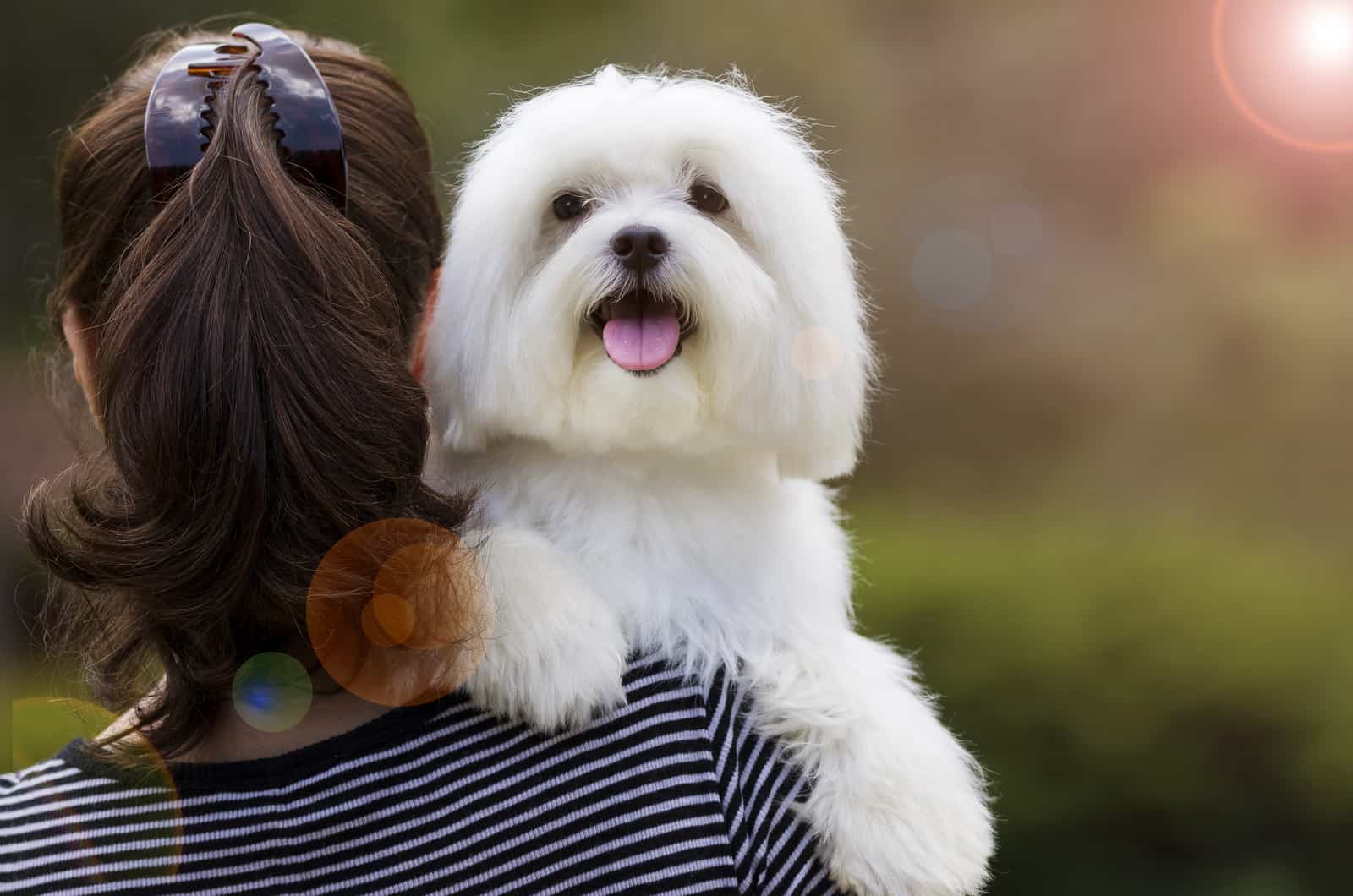 The American Maltese Association Rescue (AMAR) is a non-profit, volunteer-led rescue organization that operates through various foster homes across the United States. This means that AMAR is one of the rescue organizations that can cater to adoptive families from all over the country!
In 1995, the American Maltese Association, an American Kennel Club (AKC) recognized breed club, decided to start a national rescue organization with the goal to accept, house, nurture, and provide loving forever homes to surrendered or unwanted Maltese dogs across the United States.
AMAR staff is deeply passionate about ensuring that both the Maltese pups and their future owners form a healthy and long-lasting relationship. To accomplish this, they have set up a nine-step adoption process to ensure that the potential owner will have the perfect match. Here is a short summary for your reference:
• Step 1: Submit an adoption application, which is found on their website.
• Step 2: The evaluation of your application, together with matching Maltese pups that best suit your lifestyle and living situation.
• Step 3: One or two interviews over the phone.
• Step 4: Contacting your references.
• Step 5: A home visit.
• Step 6: Your first meet and greet with the selected rescue Maltese. This process requires the dog to meet all of your household family members to see if they get along.
• Step 7: AMAR makes final remarks and a final decision based on the information gathered.
• Step 8: Signing the adoption contract and paying the adoption fee.
• Step 9: You finally get a new furry companion.
American Maltese Association Rescue information and details:
• Address: AMAR, 145 W.Harcliff Cir. Lindon, UT 84042
• Website: American Maltese Association Rescue
• Phone: 707 – 964 -4592
• Email: [email protected]
Maltese rescue Tennessee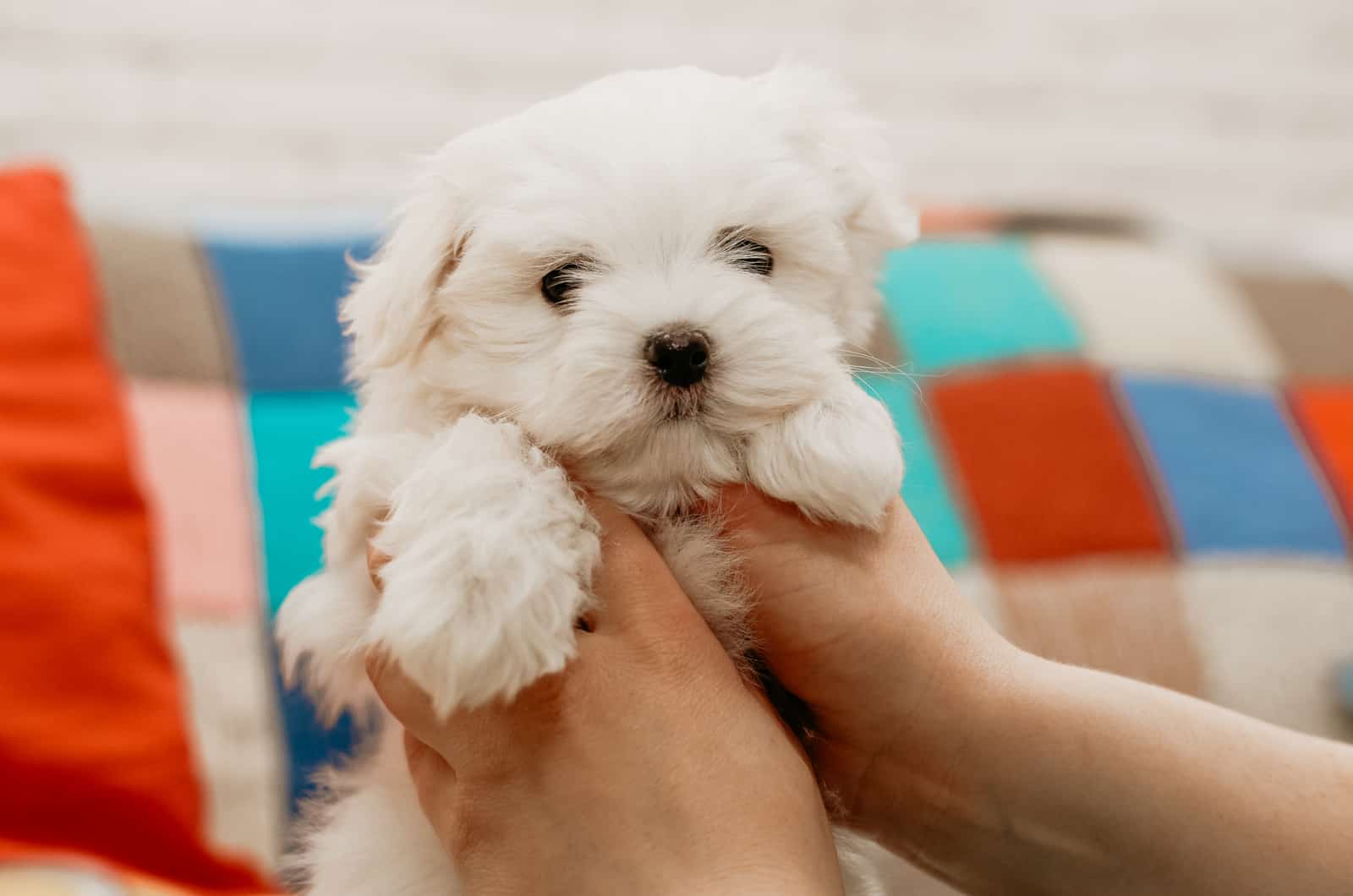 Southern Comfort Maltese Rescue (SCMR)
If your home is located in the southern areas of the country, you are in luck. The Southern Comfort Maltese Rescue has established its facilities in Tennessee. SCMR is run by volunteers who have full-time jobs and are proud to be working for this non-profit organization.
They house Maltese dogs rescued from animal shelters, those found as strays, and those surrendered or abandoned by their owners.
SCMR's goal is to ensure that their Maltese rescues go to loving homes with a peaceful and calm environment. To this end, they have a few non-negotiable conditions regarding adoptions.
One of these non-negotiables is that they do not allow adoptions to families with kids less than ten years of age. This is because Malteses are toy dogs, which makes them prone to injury.
Another non-negotiable is that they don't release their pups to owners with houses equipped with electric fences.
If you wish to adopt a Maltese from this rescue group, you can fill out an adoption form on their website. Just make sure you double-check your form before hitting submit as they do not process applications that are incomplete.
Southern Comfort Maltese Rescue information and details:
• Website: Southern Comfort Maltese Rescue
• Phone: 423 – 443 – 4082
• Email: [email protected]
Maltese rescues in California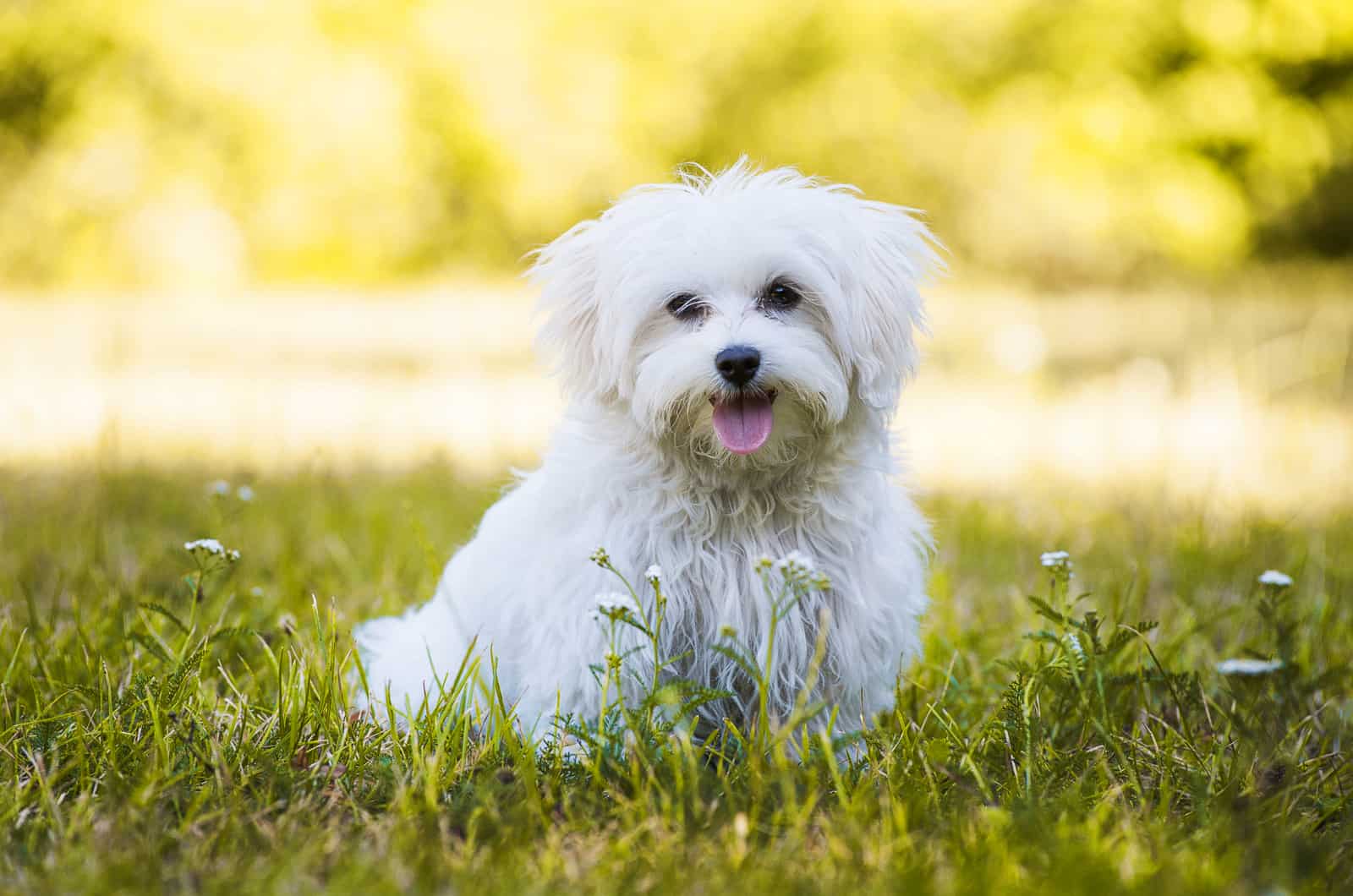 Maltese Rescue California (MRC)
This organization's goal is to provide a shelter and a home for unwanted and abandoned Maltese pups in California. They usually accept two kinds of rescues: Maltese pups surrendered by their previous families, and those coming from California homes.
To adopt a pup from this organization, first, you need to fill out their adoption application. After that, you need some patience as you will need to wait for someone to contact you for a telephone interview.
During the interview, they will give you info on the pup of your choice, and you will be given the chance to ask any questions about the process.
Once you pass both the application process and the interview, a meet and greet will be scheduled. You can also expect a home visit to ensure the rescue dog's security.
As soon as everything is in check, you will be asked to pay the adoption fee and take your new furry friend home!
Maltese Rescue California information and details:
• Website: Maltese Rescue California
• Address: 10520 Burned Oak Lane, Escondido, CA 92026
• Phone: +1 – 760 – 315 – 8770
• Email: [email protected]
Maltese rescue New York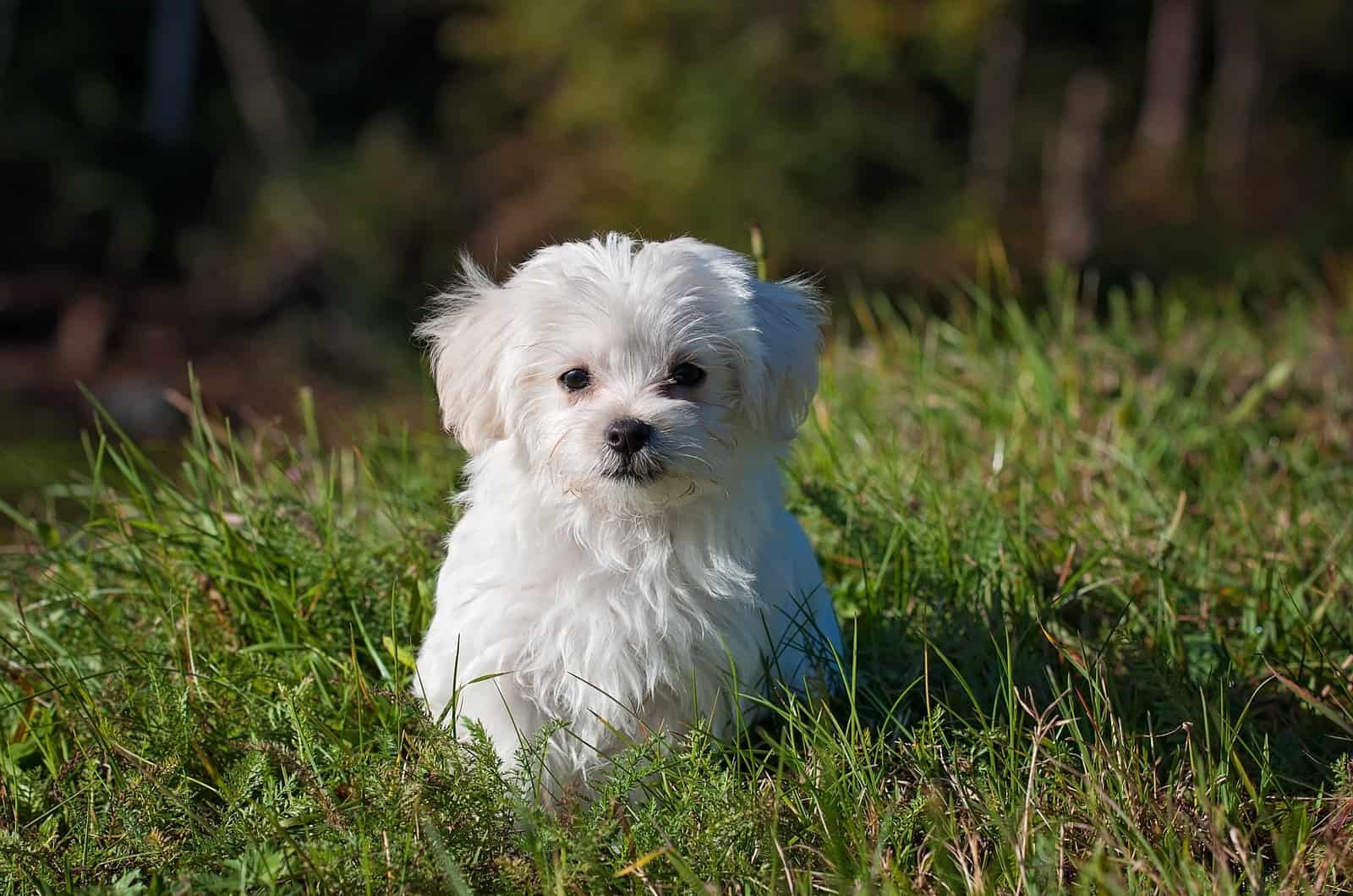 Metropolitan Maltese Rescue (MetroMalts)
In 1998, a group of Maltese enthusiasts established a rescue group in New York City named MetroMalts. After twenty-three years of finding, rescuing, and rehoming Maltese dogs, you can rest assured that these people know what they are doing when it comes to matching dogs with their new forever homes.
To add more to their credentials, MetroMalts is a member of New York's Mayor's Alliance for NYC's Animals Inc. NYMANAI is a celebrated association of rescue organizations and local animal shelters dedicated to ensuring a "no-kill" policy in the city.
A major benefit of connecting with Metropolitan Maltese Rescue is that they ensure their availability even after the adoption process is complete should you have any questions or doubts about your new pet. Among other Maltese rescues on our list, only a few can boast with post-adoption assistance.
If you wish to adopt from MetroMalts, the first step is to answer their questionnaire on their website. However, you should know that this organization doesn't cater to adoptive homes located outside of the New York City tri-state area.
Metropolitan Maltese Rescue information and details:
• Address: P.O. Box 20721, New York, NY 10021
• Website: Metropolitan Maltese Rescue
• Phone: 1 – 646 – 926 – 7165
• Email: [email protected]
Maltese Rescue Oklahoma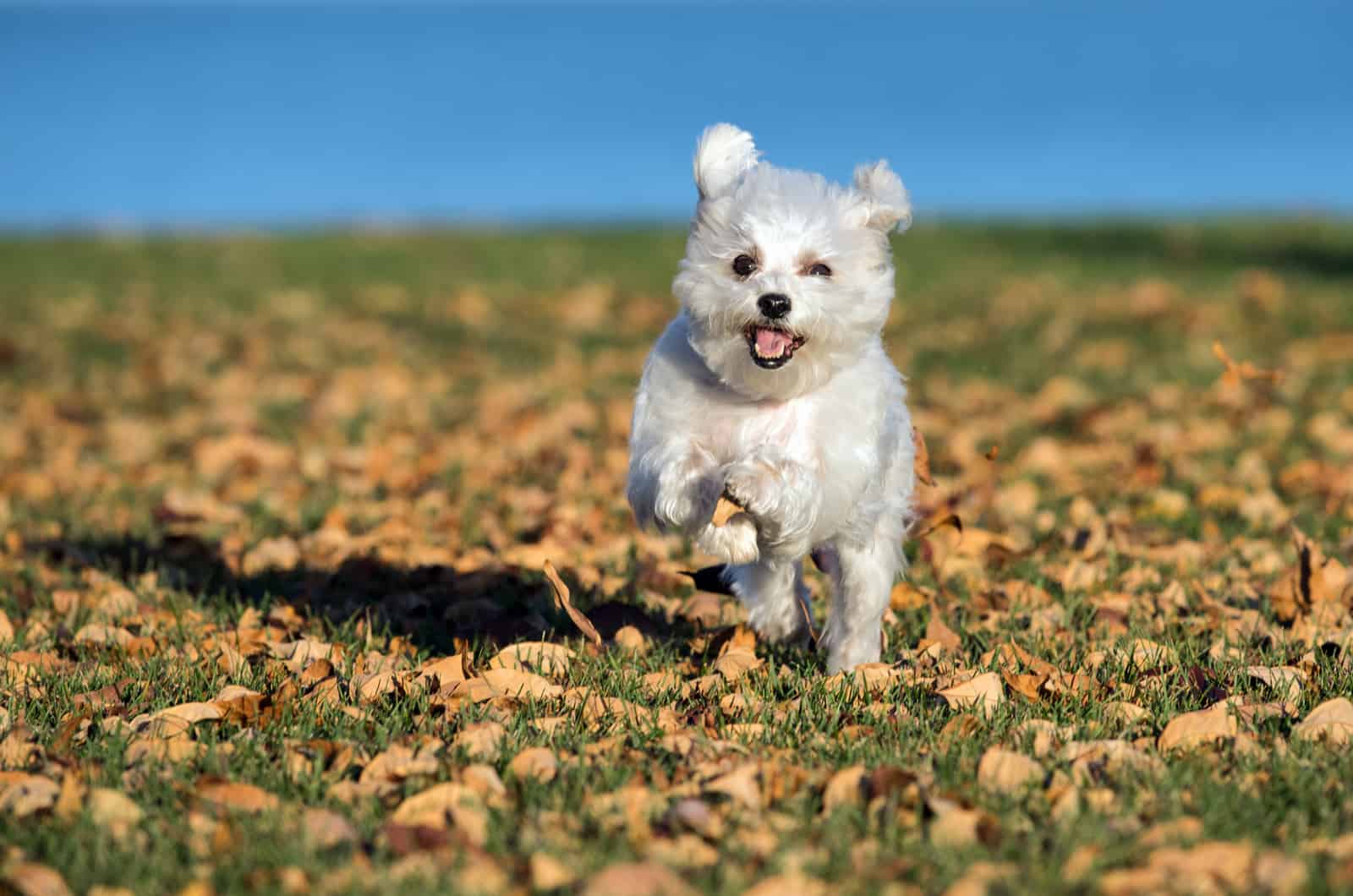 Maltese Rescue of OKC
Maltese Rescue of OKC was founded by Karolyn Lee, and with the help of volunteers, it has connected numerous furry companions to their permanent homes.
This organization is a persistent advocate of a "no-kill" policy, and that is their main motivation for housing and nurturing physically and emotionally abused small dogs.
Maltese Rescue of OKC places rescued Malteses in foster homes until they find their life-long parents in order to ensure that they are pampered and nourished back to health and that they will be able to adjust to their new families well.
This rescue group mainly operates on Facebook, and it is closely connected to Petfinder, meaning that they do not have their own website.
So, to contact them, you need to click on the link below or message them on their Facebook page. Besides, the Facebook page is where they post pictures and information about the dogs available for adoption.
To submit a formal adoption application, you just need to send an email to Karolyn and she will answer all of your questions accordingly!
Maltese Rescue of OKC information and details:
• Address: P.O. Box 42471 Oklahoma City, OK 73123
• Website: Maltese Rescue of OKC
• Phone: 405 – 919 – 2239
• Email: [email protected]
• Special note: Facebook
Maltese rescues in Texas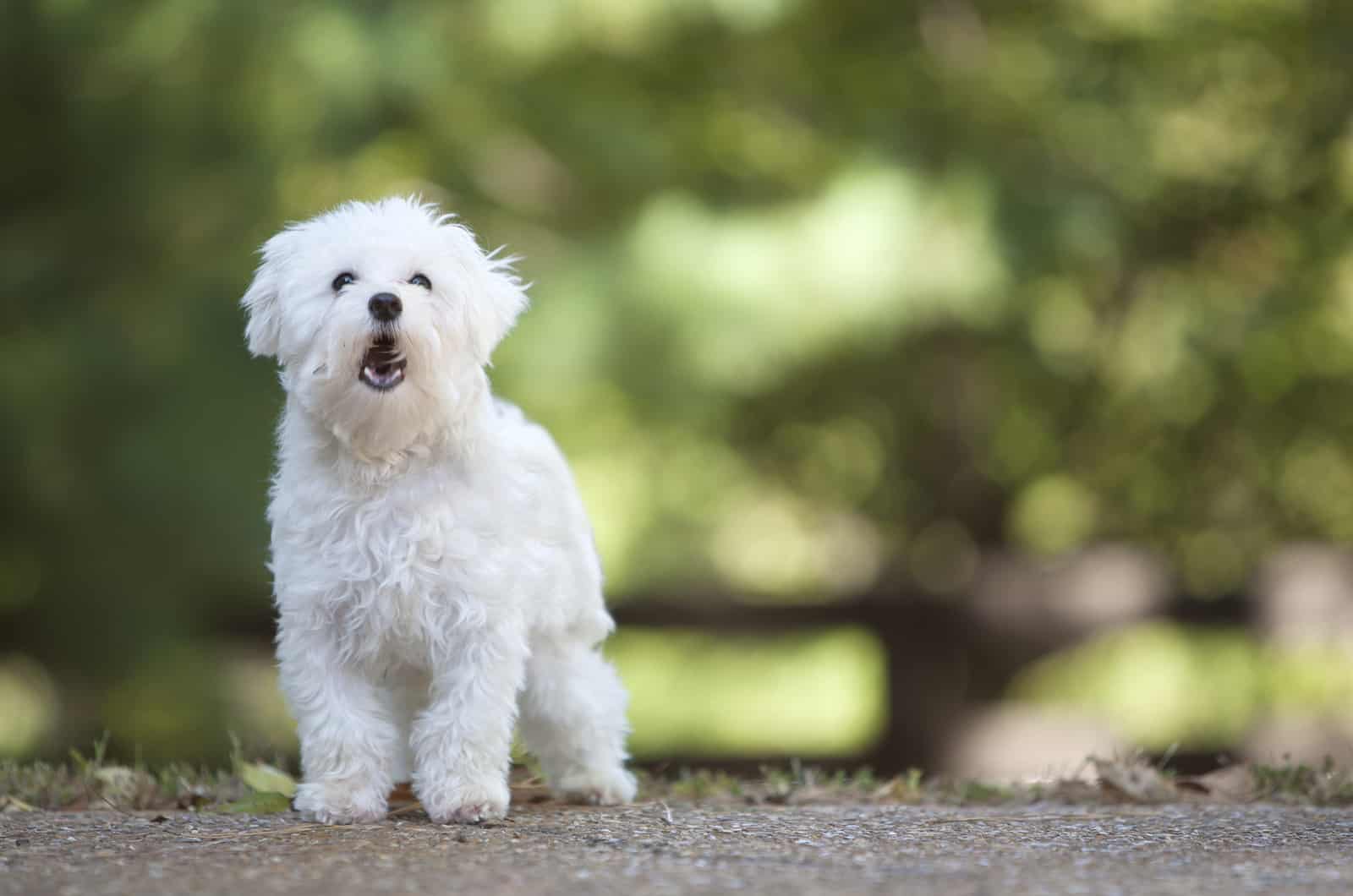 Lil' Paws Maltese Rescue (LPMR)
LPMR is a community of volunteers with a shared love for Maltese dogs who invest their time, efforts, and resources to accept abandoned dogs of this breed from kill shelters and owners.
They have a particular soft spot for Malteses that require medical care and those that have developed health problems that their previous owners could no longer handle.
Lil' Paws Maltese Rescue has two unique terms when it comes to adoption. The first is the "return to rescue" clause in their adoption contract that allows the adopters to return the pooch should they, for any reason, become unable to take care of their new pet.
On top of that, they are also willing to give a trial adoption where they allow you to keep the dog at your home for up to seven days to help you get an idea of what it will be like when the adoption process is completed.
Keep in mind that LPMR requires a person to be at least twenty-one years old to be able to adopt, and they are limited to the Austin metro area.
Lil' Paws Maltese rescue information and details:
• Website: Lil' Paws Maltese Rescue
• Address: P.O. Box 201192 Austin, TX, 78720-1192
• Phone: 512 – 853 – 2575
• Email: [email protected]
Maltese rescues Washington state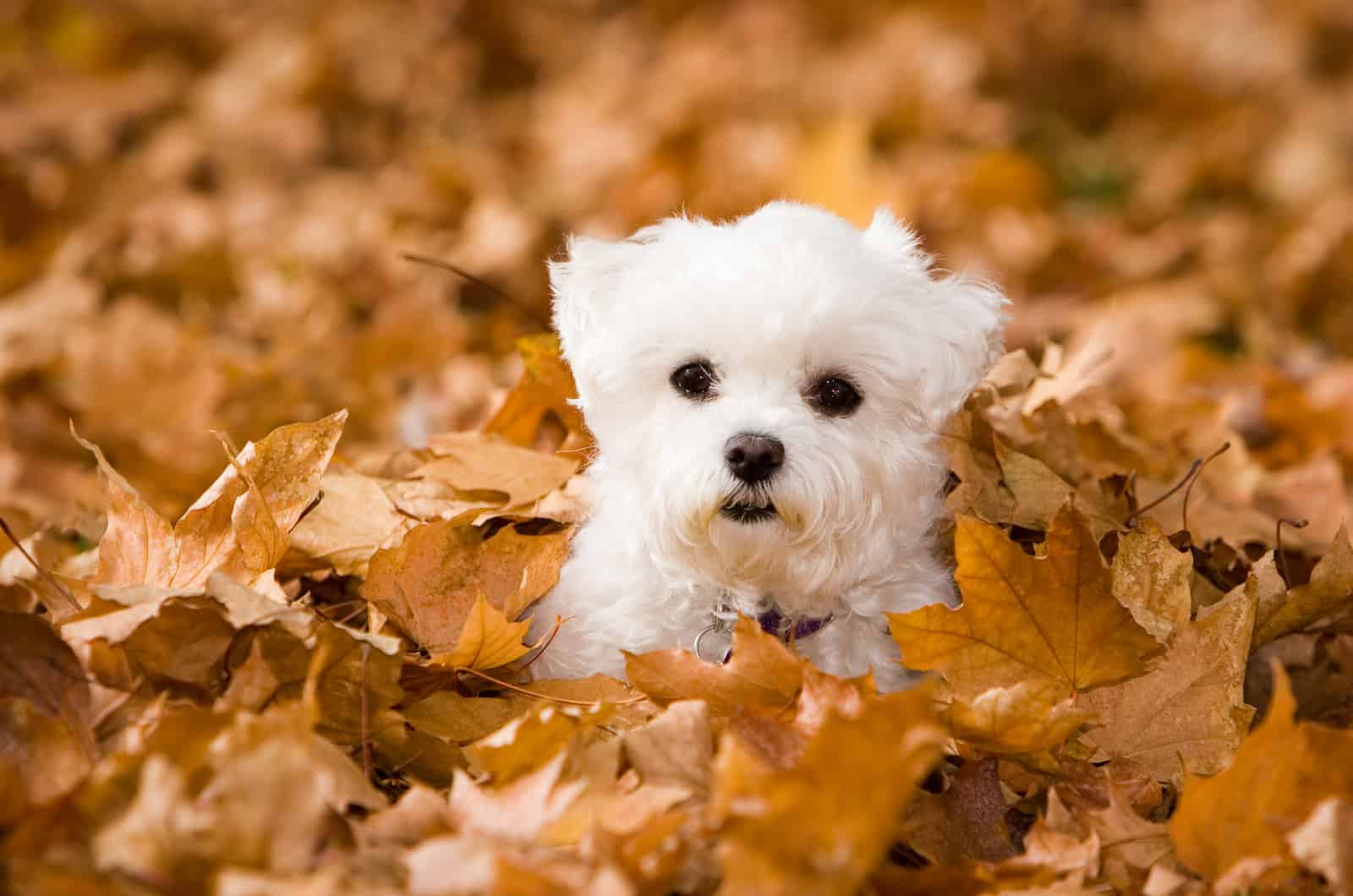 Northcentral Maltese Rescue, Inc.
Founded in January 2001, this organization expected to accommodate only fifteen Maltese rescues in their first year. However, as it turned out, they were able to take in thirty-five of these cute little pooches, and from then on, their rescues have increased annually.
Today, they pride themselves on being the only Maltese rescue organization that accepts all dogs across the United States, and even Canada.
As they are one of the biggest Maltese rescue centers, they hold a big fundraiser where Malteses and other small dog breeds can come and socialize with other dogs and people. With the money they raise, they fund their mission to house more Malteses in new homes.
If you wish to adopt from them and support their cause, you must first fill out an adoption application and mail it to them. Also, you will have to toss in a non-refundable $10 adoption fee.
Northcentral Maltese Rescue, Inc. information and details:
• Address: 110 Scenic Lane, Ellensburg, Washington, 98926 – 5544
• Website: Northcentral Maltese Rescue, Inc.
• Phone: 262 – 800 – 3323
• Email: [email protected]
Maltese Rescues in Michigan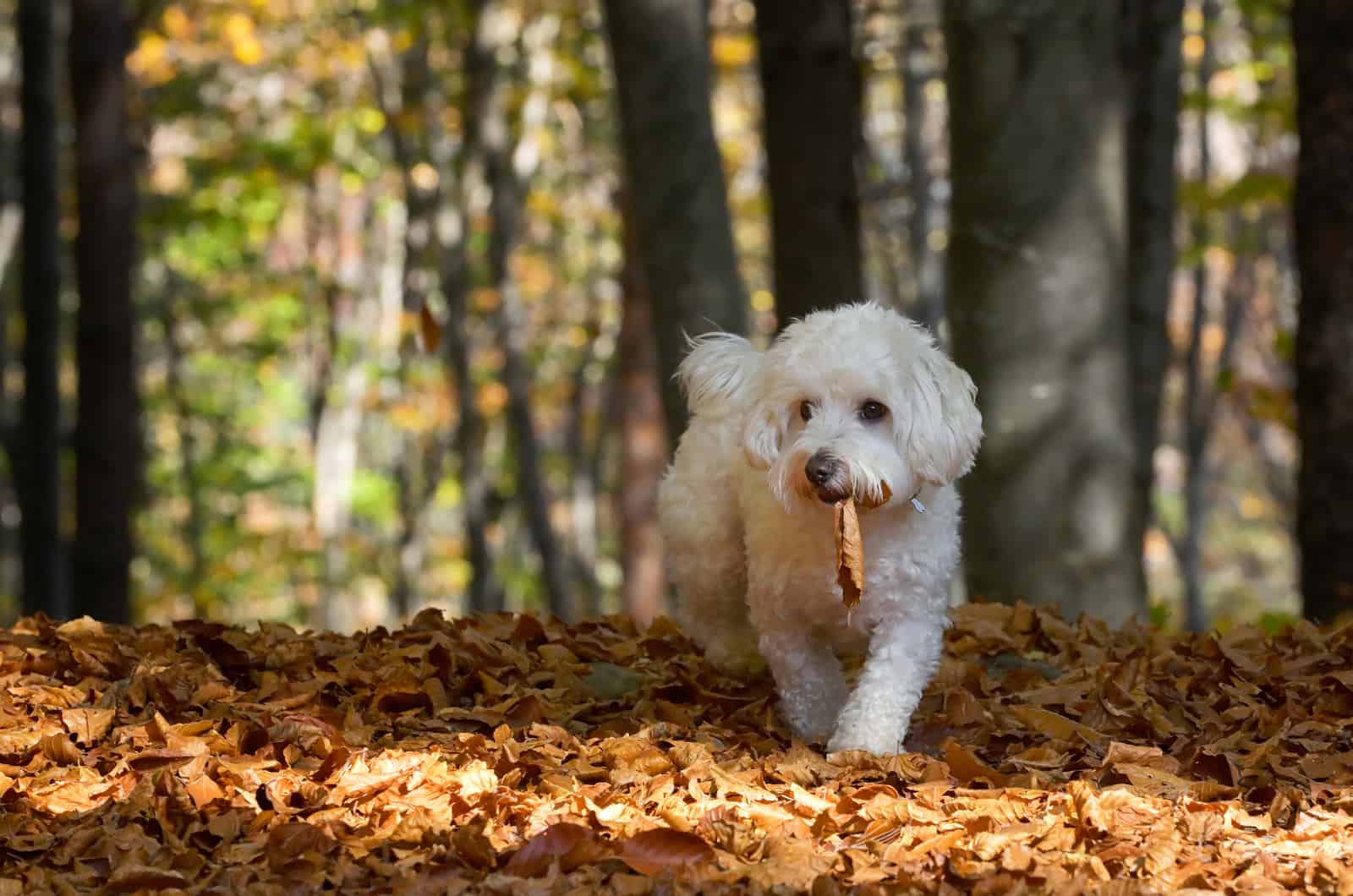 RetroDoggy Rescue
Established under the name of PetRealtorz, RetroDoggy rescue is a non-profit organization with the goal of finding abandoned and lost little dogs, such as Malteses and Yorkies, a permanent home.
RetroDoggy rescue center is headed by a kind, compassionate realtor named Connie Kramer, who has a heart of gold. Her devotion to the well-being of Malteses made it possible for numerous dogs to settle in with their perfect families.
One of our favorite things when it comes to this rescue group is that there are fewer hoops to go through in order to take home a furry friend. These only include an adoption fee, a vet reference, and a home check, and you are all set!
Even though it sounds easy, altering is expected to occur after a period of time. Also, they will ask for a refundable deposit during the adoption process, but it will be returned once you submit the proof.
On top of that, you should know that there is also a probationary period that comes with occasional and scheduled home inspections during you and your dog's first year together. For all questions and applications, all you have to do is contact them via email.
RetroDoggy Rescue information and details:
• Address: Commerce Township MI 48382
• Website: RetroDoggy Rescue
• Phone: 248 – 366 – 8674
• Email: [email protected]
Maltese Rescue New Jersey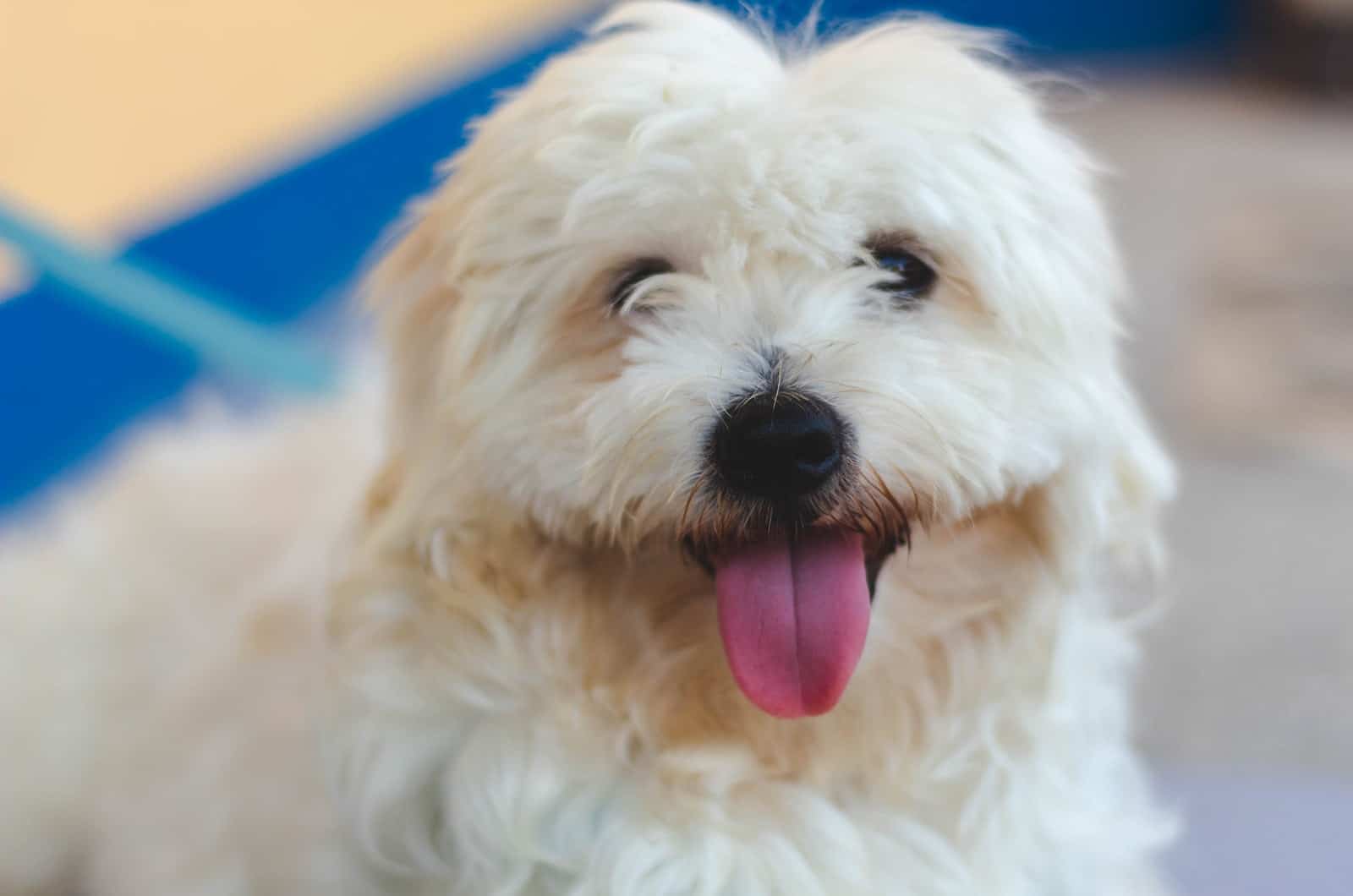 Tiny Paws Rescue – Central and Southern New Jersey
Tiny Paws Rescue caters mainly to seven areas – Central and Southern New Jersey, Bucks, Montgomery, Delaware, Chester, and Philadelphia.
The organization is foster-based, and they take in small or toy breeds such as Maltese, Shih Tzus, and Poodles that have been abandoned or neglected by their owners.
Tiny Paws Rescue is one of the main contacts of the Animal Care and Control Team of Philadelphia (ACCT Philly) where some pets are dumped.
A special initiative of this rescue organization is that they have an established program called Gizzy's Gift, which is a program for middle-aged and senior dogs with disabilities or terminal illnesses. If you think you have what it takes to care and nurture these precious canines, then this is the place you should check out.
The adoption process at Tiny Paws Rescue is not that different from the general process of most rescues on our list. However, these people will highly encourage you to closely inspect and get to know the adoptable Maltese you wish to take home as this is the first question in the adoption form.
Tiny Paws Rescue information and details:
• Website: Tiny Paws Rescue
• Email: [email protected]
• Special note: Facebook, Instagram
Maltese Rescues Arizona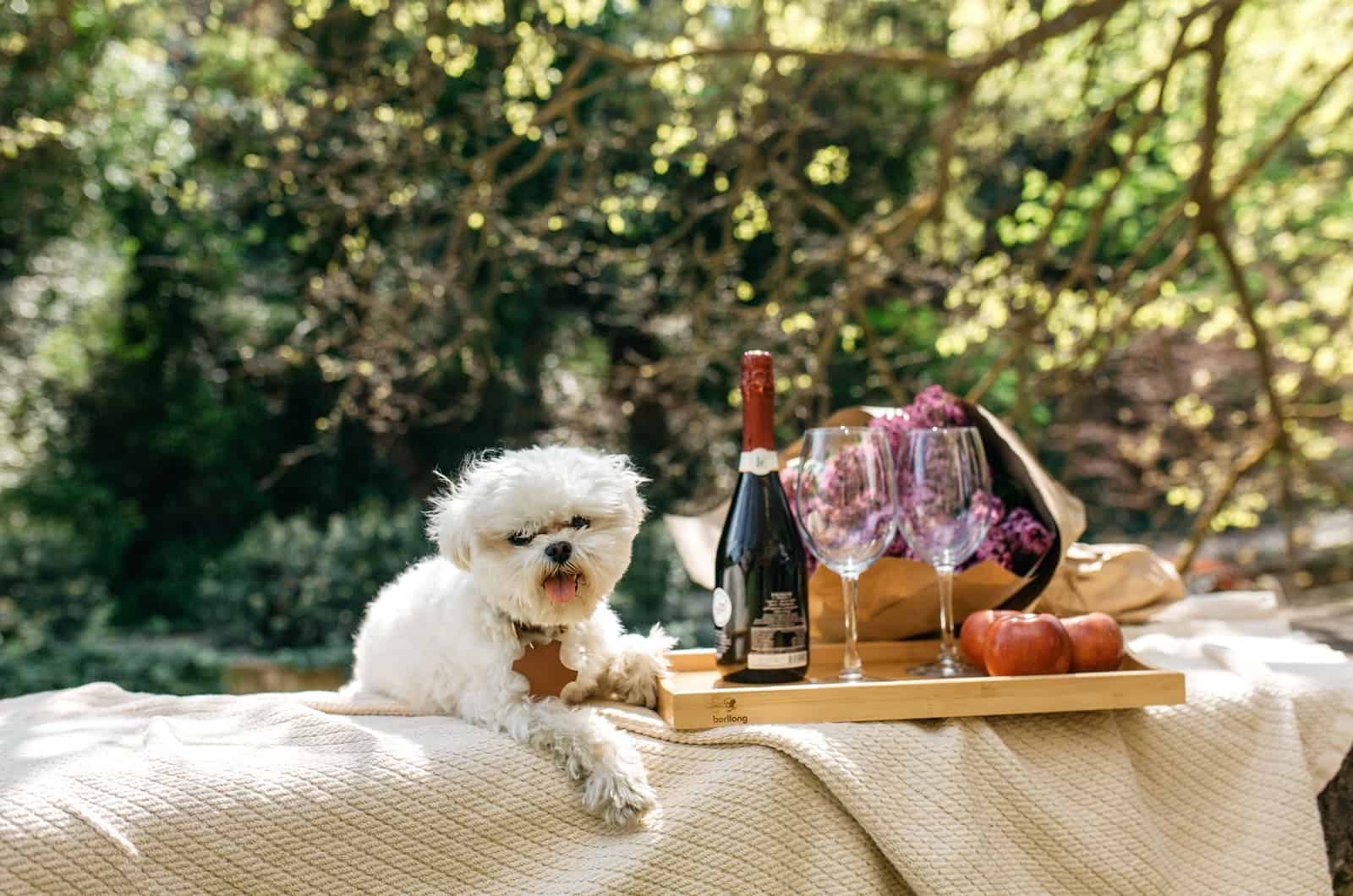 Arizona Small Dog Rescue (ASDR)
ASDR is a small organization dedicated to providing shelter, and matching toy and small dog breeds with kind-hearted people.
Their main facility is located in Phoenix Arizona, where they allow adopters to drop by and check out adoptable animals. By having only one kennel, their scope is quite limited when it comes to areas of the country that they can cater to.
An interesting thing about ASDR is that they conduct off-site adoption events in PetSmart Arrowhead and in PetSmart Paradise Valley in association with the Petco Foundation and PetSmart Charities. So, if you are unable to visit their shelter on Hatcher Road, be sure to drop by their events at your convenience.
If you are interested in adopting a Maltese rescue from the Arizona Small Dog Rescue organization, go ahead and download an application page from their website. Once you duly complete it, bring a hardcopy to the shelter and the adoption process can begin.
Arizona Small Dog Rescue information and details:
• Address: 1102 W Hatcher Rd, Phoenix, AZ 85021
• Website: Arizona Small Dog Rescue
• Phone: 602 – 944 – 2440
• Email: [email protected]
Maltese Rescues near me: other sources for Maltese adoption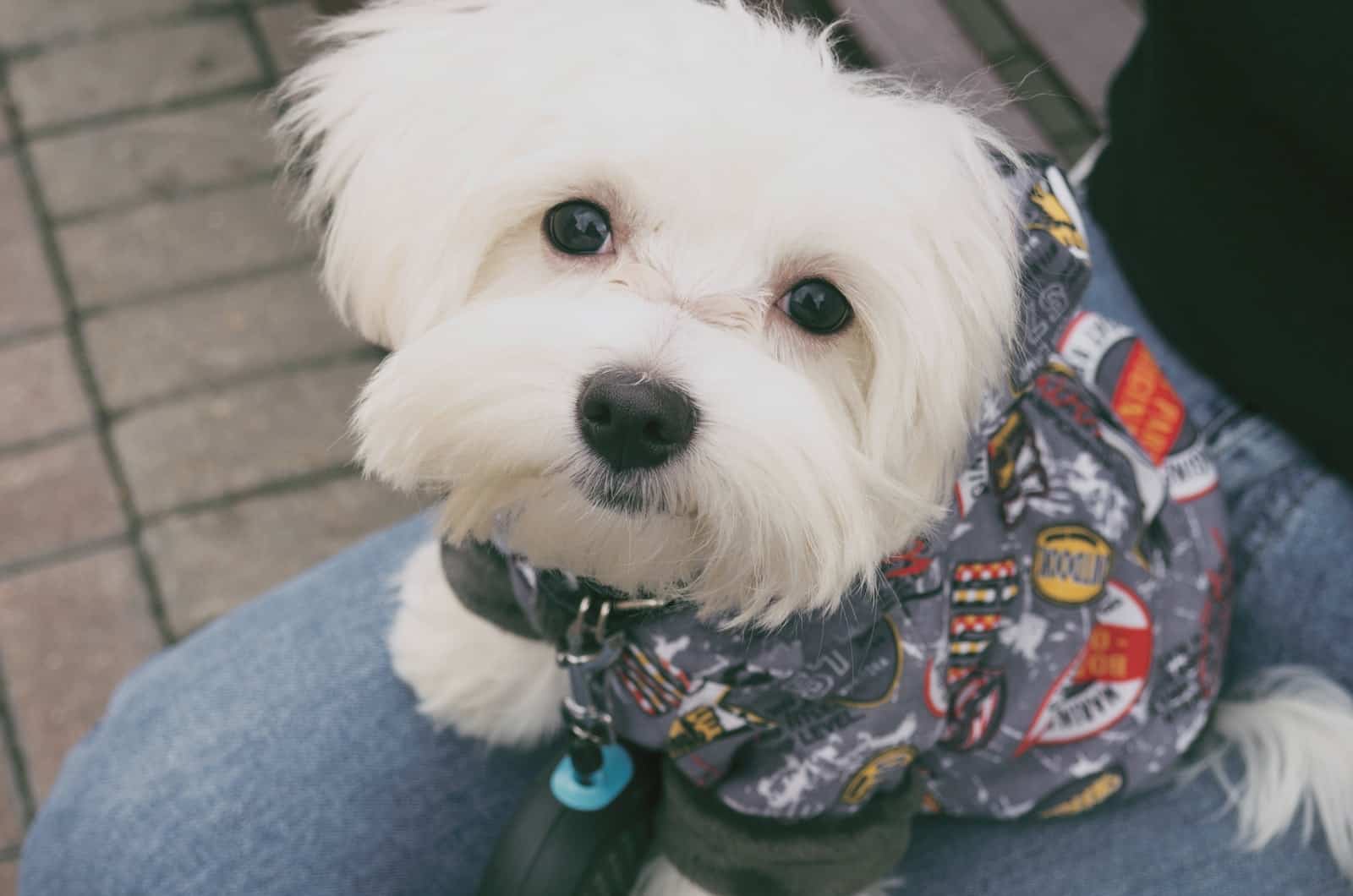 If, by any chance, you haven't found what you are looking for on our list of ten best Maltese rescue centers, here are some more places you can check out:
• Adopt-a-pet – This website lists both dogs and cats from different animal shelters and rescue groups. Its layout is pretty straightforward and easy to navigate through. Also, just like Petfinder, it can specify the search to your area and to Maltese puppies.
• Petfinder – This is another awesome pet adoption site that allows you to search through a vast selection of Malteses, Maltipoos, or any other purebred or mixed dog breed you wish to own.
• Animal Rescue League of Boston (ARL) – ARL connects and caters to more than sixteen thousand pets every year. They have four big adoption centers that you can check out to see if there are any Maltese available for adoption.
• Petango – This is a website similar to a dating app where it matches you with a pet that will love you for the rest of its life! They have managed to rehome an impressive nine million pets to new owners. Who knows, maybe your next furry bestie is waiting for you on Petango!
Why do owners put Maltese dogs up for adoption or in a rescue?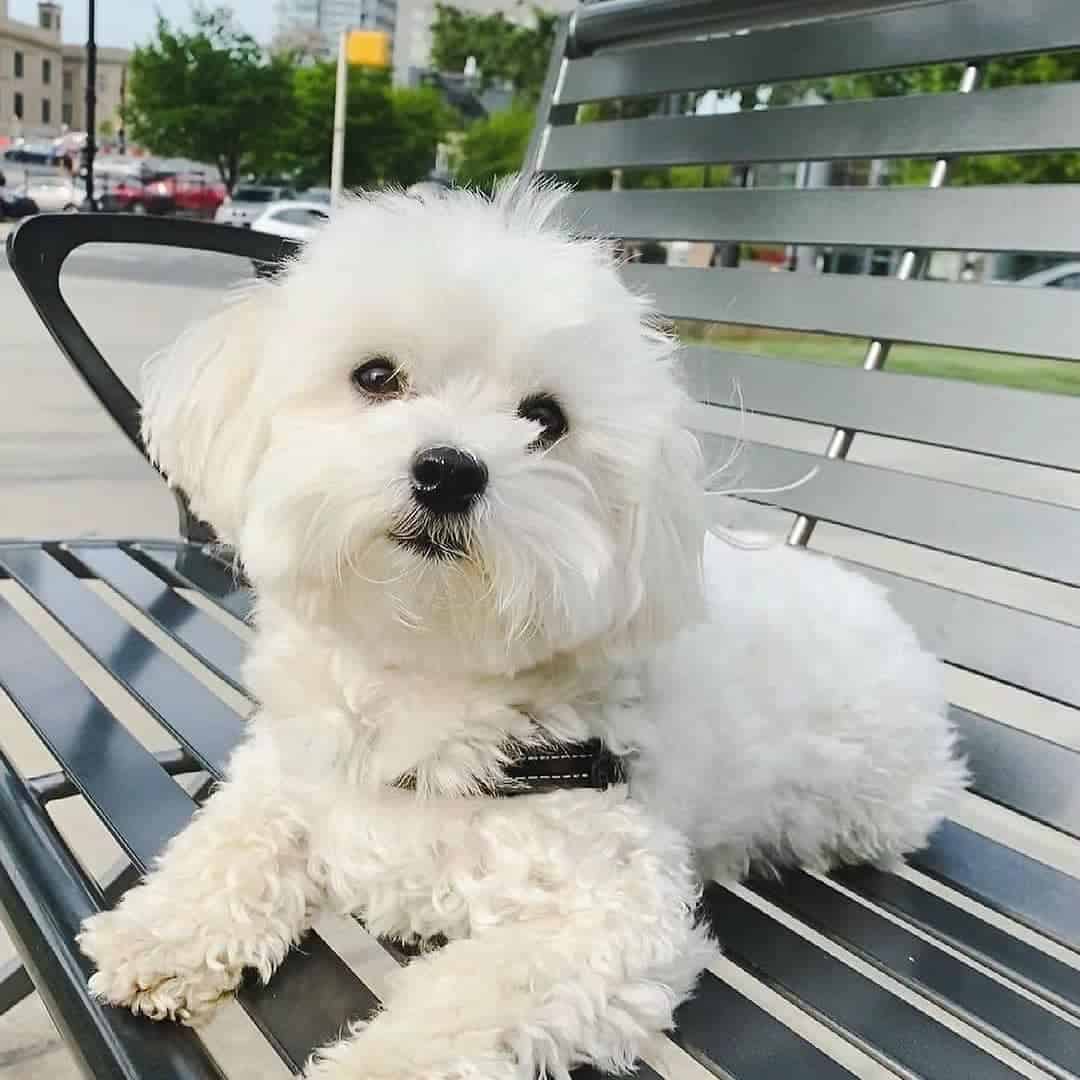 Photo from: @maltese_universe_gram
Sadly, despite their irresistible appearance, some dogs of this breed are still left in shelters or given up for adoption by their owners. Here are some reasons for this:
• The owner can no longer bear the dog's maintenance costs or is having financial issues.
• The owner may have some personal issues they have to prioritize.
• The family is moving to a new home that doesn't allow pets, or they simply cannot bring their Maltese with them.
• The owner no longer has the time to attend to his dog.
• The owner may be losing his home, and is therefore facing a lack of facilities for his dog.
• The owner of the dog suffered an illness or even death, and none of their family members were able to take the dog in.
• The dog may have shown signs of aggression towards its owner.
Don't let the last reason discourage you from owning one of these amazing dogs. The Maltese is an affectionate and gentle-mannered breed that comes with a playful character, making it the perfect family dog.
Besides, no rescue organization would ever put aggressive dogs up for adoption. Rest assured that rescued Malteses undergo behavior modification training to prepare them for their permanent homes.
How much should adopting a Maltese cost?
Usually, reputable breeders will charge anywhere between $1,000 and $4,000 for a Maltese puppy. Luckily, you don't have to go bankrupt just to have one of these cute little dogs by your side!
Adoption fees for Maltese pups are around $300. This is not only cost-effective, but also reasonable because the price covers all of your dog's care expenses.
To help you get a clearer picture of exactly what you get for your money, here is a detailed breakdown:
| Expense | Average cost |
| --- | --- |
| Medical exam | $70 – $100 |
| Spaying/neutering | $180 |
| 5-in-1 Vaccine | $20 |
| Rabies Vaccine | $20 |
| Microchip insertion | $16 |
| Grooming | $30 |
| Leash and Collar | $30 |
| Total | $366 – $466 |
As you can probably see yourself, the total cost of adopting a dog of this breed is actually lower than the total expenses that the rescue organization covers while the dog is in its custody.
As if that is not good enough, some of the expenses on the list above may even be deducted if they were already covered by the dog's previous owner.
Is it difficult to adopt a Maltese from a rescue?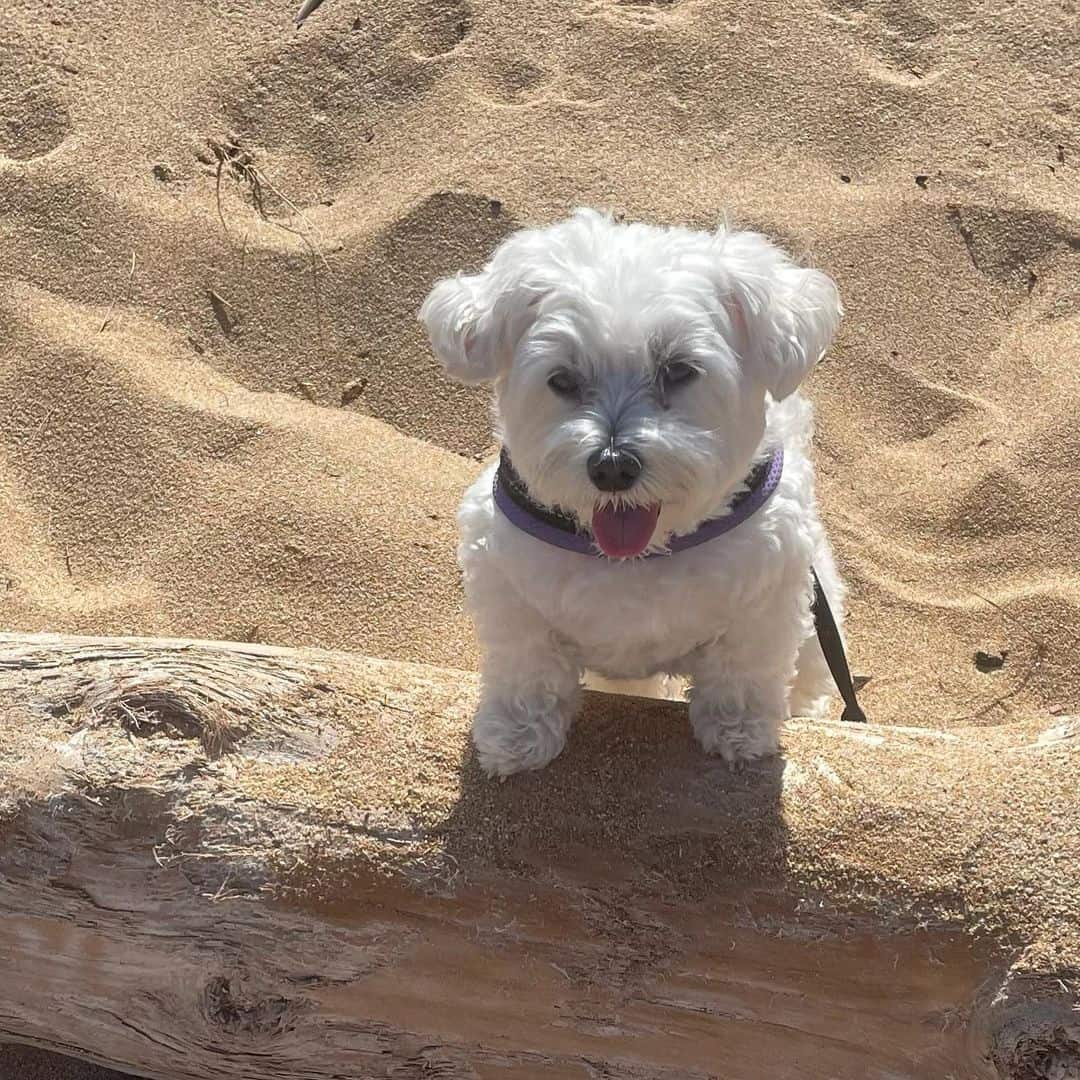 Photo from: @maya_5103
Among all of the different things that rescue centers check, double-check, or even triple-check before they decide to give you a pup, there are two main ones that can make or break your application.
Firstly, it is how prepared you are to be a dog owner. Most, if not all rescue organizations, conduct a telephone interview as their initial assessment.
They usually ask questions about how often you are away from home, have you raised any other animals in the past, and what are your plans regarding exercising your new furry companion.
This means you would have a higher chance of being approved if you have thought about how your day-to-day life would look with a Maltese in it.
Secondly, rescue centers are deeply concerned about the living conditions you have in your home. This includes the number of family members living in the household regardless of whether they are two- or four-legged. Also, one of the questions you will most likely hear wherever you apply to is whether you have a pool or a yard.
It goes without saying that if some elements in your home fail to meet the organization's requirements, your application will be rejected.
Aside from these two major factors, rescue groups can't neglect keeping an eye on the new owner and his or her family. Even though these people want nothing less than to give a permanent and loving home to a rescued Maltese, they cannot look away from the health of their new owners.
If you or anyone in your home suffers from dog-related allergies, then the chances of your application being approved are rather slim.
Tips for getting approved by rescue organizations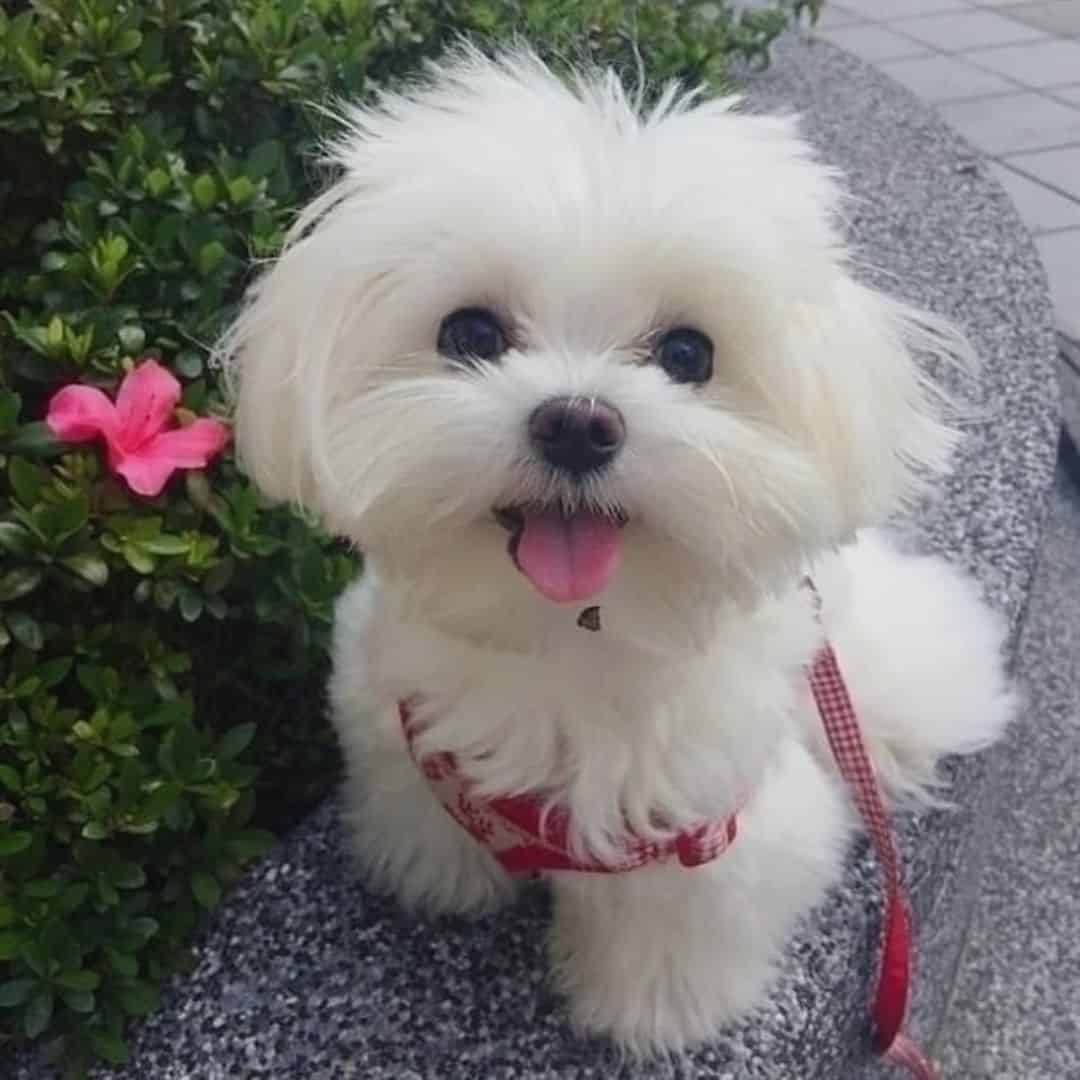 Photo from: @malteseworldwide
If your mind is made up and your heart is set on owning one of these little dogs, here are some tips to make your adoption a breeze:
1. Get to know your future pooch.
Although these pups have a generally clingy and affectionate temperament, you should keep in mind that each dog has its own personality.
Because of this, the majority of rescue organizations insist that you visit the dog at least twice and spend some time with it.
This will allow the pup to be more comfortable around you and get used to your presence, which makes the transition into your home a lot easier. And, don't worry, most shelters will be more than willing to guide and accommodate you during these visits.
2. Prepare your home.
You can expect at least one home visit by the rescue volunteers or staff, so it would be great if you made a good impression by preparing in advance for the upcoming furry member of the family.
Make sure that your floors are clean, especially in the kitchen, with no food lying around. Also, there should be no exposed wires, edges, or sharp items at the dog's level. If you have a pool, make sure to figure out a plan as to how to keep your new canine companion safe, and relay that to the volunteering inspector.
3. Don't be afraid to ask questions.
Rescue groups work closely with their doggies. In reality, there is a chance that the volunteer inspecting your home has lived with the pup you are trying to adopt.
For this reason, you should never be hesitant to ask questions regarding the dog's temperament, behavior, and the way it usually interacts with people.
4. Have a patient mindset.
Keep in mind that when you adopt a rescue Maltese or any other breed for that matter, there might be some attitudes and quirks that your new family member might have brought with it from its past.
Even though taking a rescued pup under your wing might require a little more patience and compassion from your side, the results will definitely be worth it.
Conclusion: How do you know if you have chosen the right Maltese?
As with any other relationship, it takes investment, time, and constant communication on a daily basis to figure things out. This especially applies to you and your new furry friend!
As numerous Maltese rescues advise, you have to do your own research regarding your dog to make sure its current traits fit your lifestyle.
Besides that, some rescue organizations highly encourage home visits and meet and greets to gradually introduce your pup to its new environment.
Once again, there is no need to worry as most volunteers are more than happy to assist you throughout the whole process, and some of them, even after it!