Are you looking for Siberian Huskies in the Sunshine State? Then be sure to check out this list of the 6 top Husky breeders in Florida!
Huskies are brilliant, and it's no surprise that they are popular or that you want one of your own. The American Kennel Club (AKC) has a list of the top 200 most popular dog breeds, and the Husky has been in the top 20 for the past 10 years, currently at number 14!
However, buying a dog is something that should never be taken lightly. Every breed has its own character, quirks, needs, and challenges. It's essential to research the breed you're interested in to see if they will be a good fit for your home and lifestyle.
Once you have decided this, you have to consider where you'll get your dog from. And this is where you need to be very careful. Not all breeders are equal, and there are many people out there who just want your money.
As well as listing the 6 top Husky breeders in Florida, we'll help you identify places to avoid.
Husky Puppies For Sale In Jacksonville, Fl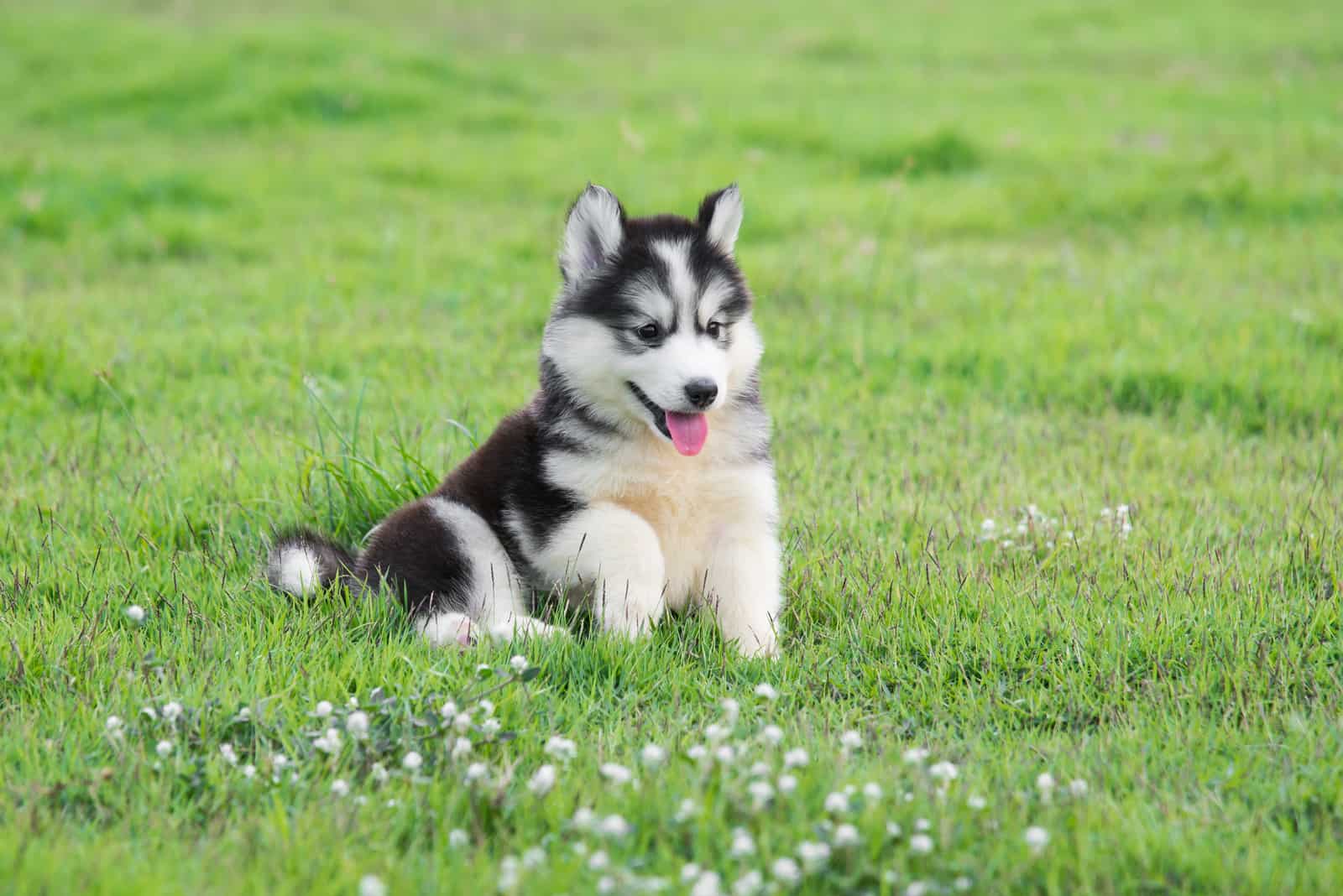 1. Northern Florida Huskies
It's clear from their Facebook page that this breeder loves their dogs. All parent dogs and pups are cared for in the home and treated like family. The pups are socialized well and handled every day. The new owners are given the opportunity to meet their pup to begin that special bond.
Two things stand out on this breeder's Facebook page, and the first is that they are passionate about the breed and not just in it for the money. Several posts refer to older Huskies that have been abandoned and are in need of a home.
The second thing is that their prices are very reasonable, ranging from $750 to $1,300. The lower-end prices are for unregistered dogs, and the prices rise for limited and full registration. This gives more people the opportunity to own one of these adorable dogs.
Northern Florida Huskies are based in the Yulee/Fernandina Beach area, north of Jacksonville.
Facebook: @NorthernFloridaHuskies
Phone: 904-557-0488
Husky Puppies For Sale In Tallahassee, Fl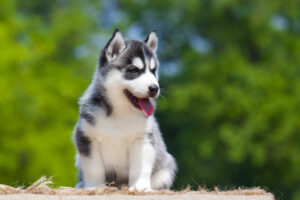 1. Connie's Siberian Huskies
Connie's Siberian Huskies is located just outside Florida, in Thomasville, GA. However, this is handy for those in the northwest of Florida, as Thomasville is only 30 miles from Tallahassee.
Connie Whigham inspires confidence with her simple, friendly, beautifully presented website. It invites you to find out more about the breed and gives you a sense that this breeder is someone you can trust.
Connie has over 10 years of experience breeding Huskies, meaning that her breeding program is sure to produce the happiest, healthiest pups. These come in a variety of colors, including white, black and white, gray, and red and white.
They also may have blue eyes, and some may have one eye a different color to the other! Connie also breeds long-haired and short-haired Huskies.
All of Connie's Huskies come with deworming, a health guarantee, AKC/CKC registration papers, and are up to date with their shots.
As with any great dog breeder, Connie is happy to hear from you if you have any questions or want to learn more about this charming breed.
Website: Connie's Siberian Huskies
Email: [email protected]
Phone: 229-224-6887
Husky Puppies For Sale In Ocala, Fl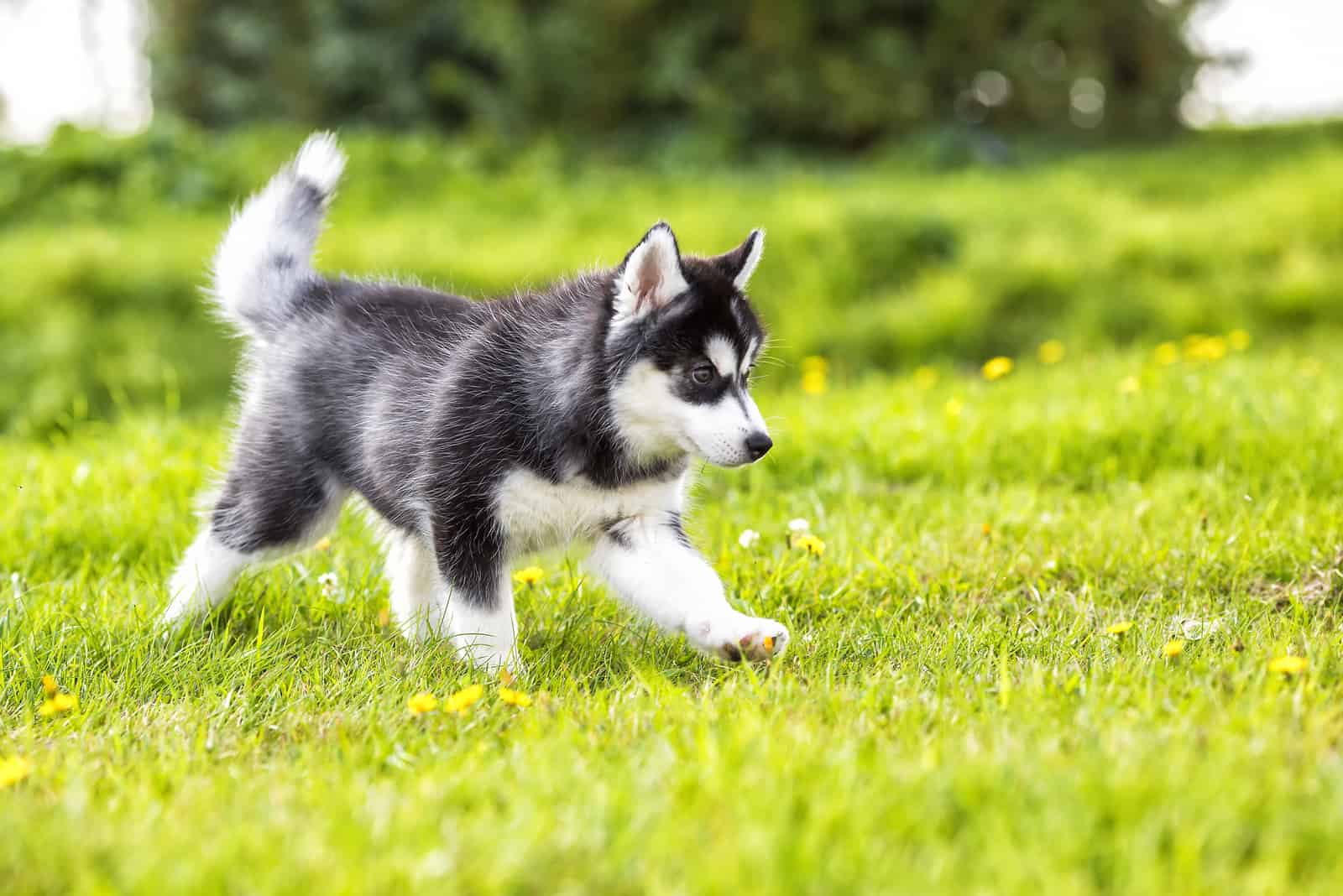 1. Florida Husky Puppies
This breeder is conveniently placed in Central Florida, handy for Tampa and Orlando.
With more than 15 years of experience, they have a good working knowledge of the breed. The kennels are AKC inspected and certified, and the breeder complies with all AKC regulations.
The pups are kept inside with the mother to avoid disease and parasite contamination and to keep their coats clean. At 8 weeks of age, the pups are checked over by a vet and given a Florida Health Certificate. Their gums, teeth, and hearts are checked, and they receive their microchip and vaccines.
They are then given a bath before going home with their new owners, along with a sample of the grain-free puppy food they've been used to.
Florida Husky Puppies are aware of how many people have been scammed, so they welcome visitors to the kennel to see the pups.
Pups are $1,300 with a $400 deposit, and this breeder accepts Paypal financing.
Website: Florida Husky Puppies
Phone: 352-817-4216
Husky Puppies For Sale In Tampa, Florida
1. Florida Husky Den
Although a relative newbie when compared to some other breeders, Florida Husky Den has become a respected and reputable breeder in just 6 years.
Based out of New Port Richey in Pasco County, this family-owned Husky breeder strives to produce healthy puppies.
All pups come with AKC registration. You'll find more information on their Facebook page, along with some lovely photos of their dogs. You can contact them by Facebook Messenger or their website for information about prices and available puppies.
Website: Florida Husky Den
Email: [email protected]
Phone: 727-389-4594
2. Darkside Siberians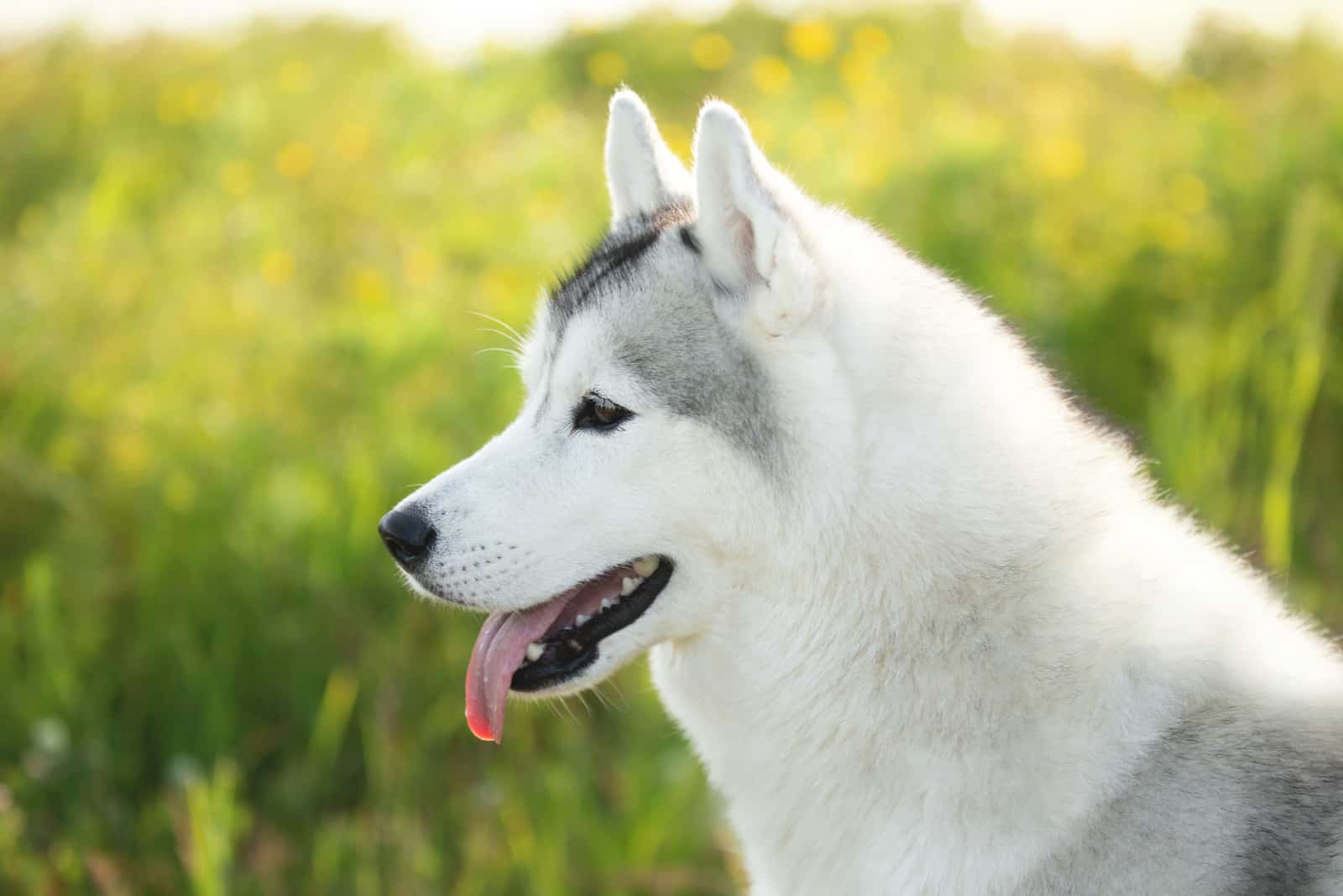 Also situated in New Port Richey, Darkside Siberians is a shining example of a good, reputable breeder.
Their website gives you all the information you need, and they still welcome any questions you might have. Their pricing and pick up policy is clear, and you can see exactly what you get with each pup.
Best of all, the pups are raised using the puppy culture and super puppy methods of early neurological stimulation. These methods have been proven to produce healthier, well-adjusted dogs with a longer lifespan.
Your Darkside Siberian Husky pup will cost around $1,400 and will come with a puppy pack containing:
• 2 bags of treats
• Puppy food and samples
• A blanket with mom and siblings' scent
• A selection of coupons and brochures
• A chew bone
• A collar
• A health record with all the paperwork
• Toys
• A KONG toy with peanut butter or pumpkin
The pups get a health check and a Florida Health Certificate. They will also be microchipped before going to their new homes.
Website: Darkside Siberians
Email: [email protected]
Phone: 727-698-5618
3. Strawberry Farms – a Husky Paradise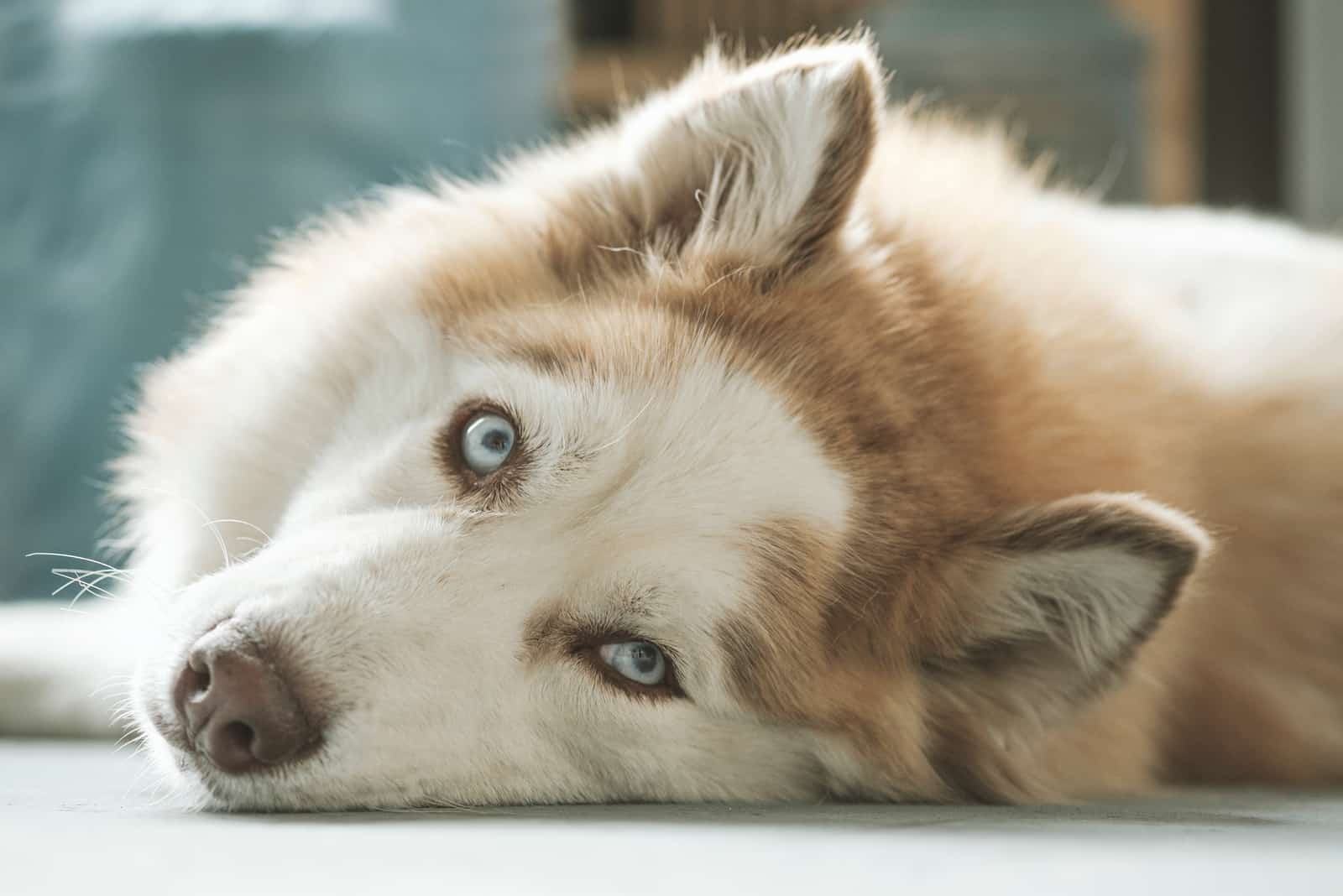 This breeder is located in Arcadia, about an hour and a half south of Tampa.
They specialize in purebred AKC Siberian Husky dogs, both as family pets and for breeding.
For the last option, you will be a co-owner with the breeder, which gives you breeding rights but includes a clause that allows the breeder access to your dog for their own breeding program until the contract is fulfilled. This also allows the breeder to claim two puppies from the first litter.
Pet-only dogs are priced at $1,200, and the co-owner option with full AKC registration costs $2,500.
Strawberry Farm pups are raised using the early neurological stimulation and puppy culture methods, making them stronger and more resistant to disease. They will also have greater tolerance of stress, a faster adrenal system, and a strong and healthy heart.
The puppy culture method also teaches them how to communicate, as well as provide emotional stability, and has a host of other amazing benefits.
Website: Strawberry Farms Siberians
Phone: 941-879-4720
Husky Puppies For Sale In Florida: Craigslist
You might be tempted to check out Siberian Husky puppies for sale on Craigslist, Facebook Marketplace, or other online sources.
Let's see why this is a very bad idea.
First, scammers lurk on these sites like sharks in a pool. They steal photos of pups from other sites and create authentic-looking ads. But when you pay up, it often transpires that the pup never existed at all.
Second, reputable breeders never advertise their pups on Craigslist. They don't need to, as they often have a waiting list for their pups anyway. A good breeder uses extensive health testing on the parent dogs, has the pups checked out by a vet, and invests time and effort in making sure that the puppies are as happy and healthy as possible.
It's never about the money – it's all about preserving and improving the breed.
Sites like Craigslist allow a platform for backyard breeders and puppy mills to sell unhealthy animals. You will have no background information about the parent dogs, and you'll probably be saddled with colossal vet bills.
Aside from this, puppy mills keep their dogs in extremely poor conditions. Cages and kennels are filthy and cramped. Their diet is abysmal, and the dogs have little to no exercise or human companionship. They are certainly not shown any love.
These sellers will also separate the pups from their mother far too early. Pups should never leave the litter before they are 8 weeks old, and ideally between 10 and 12 weeks. Taking them away early interrupts the natural process where the puppy learns valuable life lessons from its mother and siblings. This will affect the pup's physical and mental development, leading to behavioral problems and health issues later.
Our best advice on this issue is this: If you class yourself as an animal lover, then go directly to a breeder or a rescue center. Never buy a puppy from Craigslist or any other similar sites.
Husky Puppies Adoption: Florida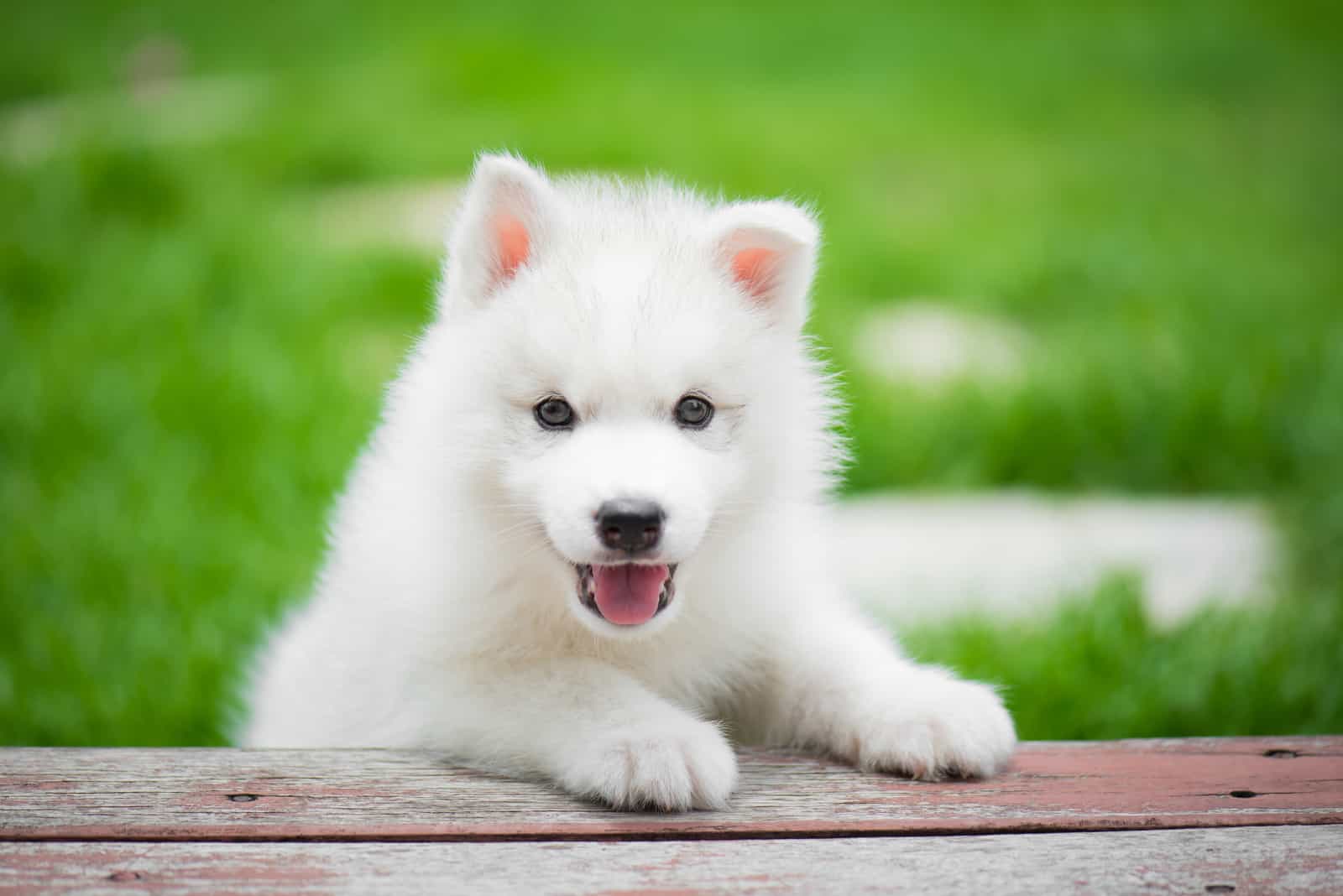 All reputable breeders will encourage customers to approach a local rescue center or animal shelter before buying. Many of these breeders are involved with these places in some way, supporting the amazing work that they do.
As amazing as Siberian Huskies are, there's a chance that they'll end up homeless for all kinds of reasons. These dogs deserve a second chance of a loving home just as much as any pup from a Florida Husky breeder.
Although it's not likely that you'll find a puppy there, you might find a young dog of about one year old or so. On the plus side, these dogs will be housetrained and will probably have had some obedience training. Most rescues keep their dogs with foster parents who assess, retrain, and socialize them ready for their forever homes.
You won't have to go through the trials of having a puppy, including the chewing stage, potty training, and teething.
You'll also save a bunch of cash, as most adoption fees are around $300 to $500.
Here are a couple of great Husky rescues you could try:
Address: Husky Haven of Florida
P.O. Box 195066
Winter Springs
FL 32719
Website: Husky Haven of Florida
Phone: 727-475-2195
Address: Siberian Husky Rescue of Florida, Inc.
PO Box 8727
Seminole
FL 33775
Website: Siberian Husky Rescue of Florida, Inc
What Is A Good Price For A Husky Puppy?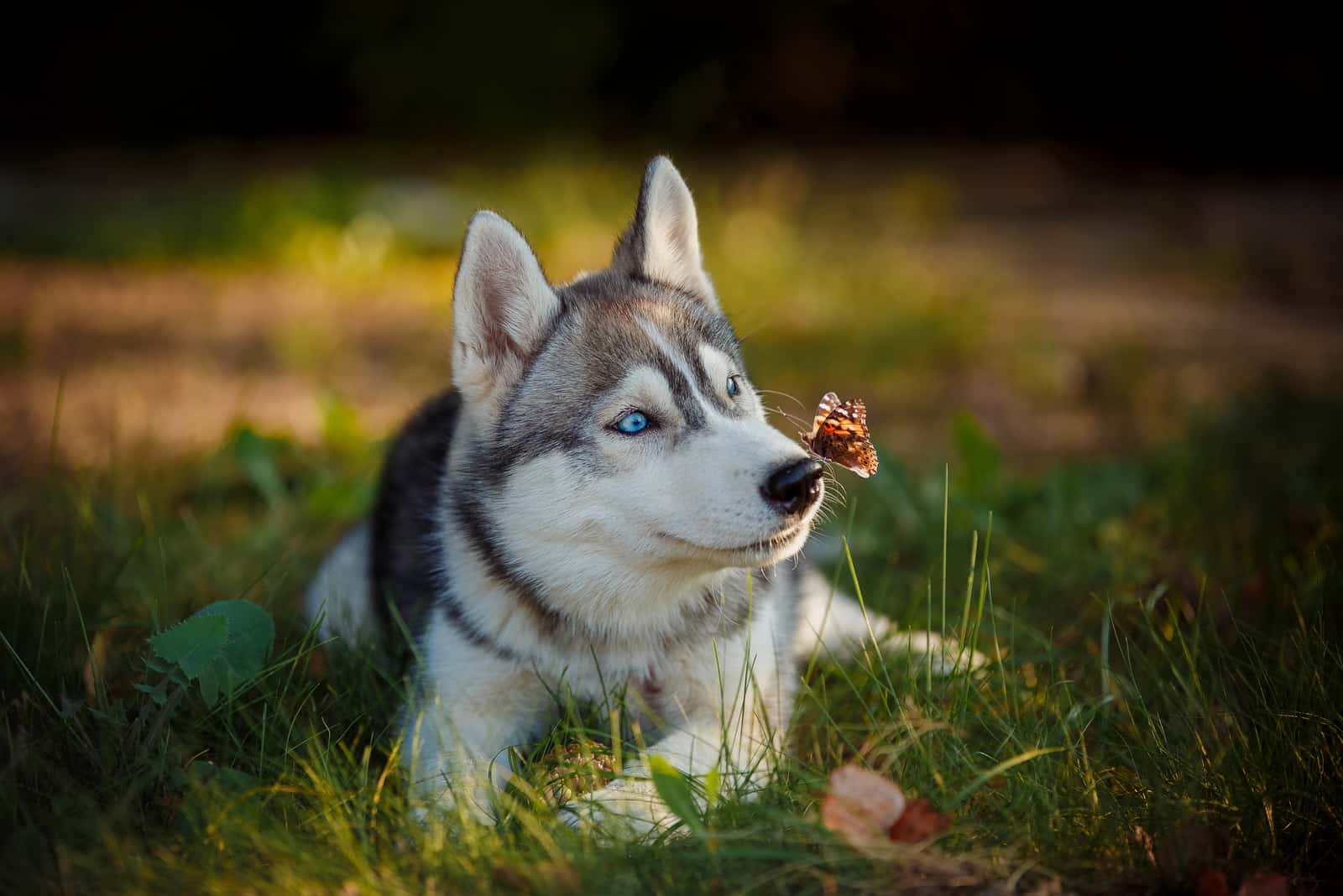 Prices for Husky puppies in Florida are between $900 and $5,000.
Yes, that's a pretty big margin! The price you pay depends on whether you want a pet-quality or show-quality dog. If you just want a happy, fluffy, loveable companion, then you should set aside $900 to $1,300.
However, if you intend to put your dog in the show ring, then the price will rise to roughly between $2,500 and $5,000. Show dogs will be the best examples of the breed in relation to conformation, and the breeder will have invested thousands of dollars in health testing, perfecting their breeding program, and establishing good bloodlines. This is reflected in the higher price.
Other factors will also affect the price, such as your location, the breeder's reputation, the dog's sex, color*, whether it is registered with a kennel club, and so on. It's best to take a look at a few local breeders to find an average ball-park figure. Reputable breeders are always happy to answer your questions, so feel free to contact them.
So, a good price is a relative term. If you want a Husky as a pet, then $1,200 is a pretty good price. And if you can get a show-quality dog for around $2,500, you'll have gotten yourself a bargain!
*white and agouti-colored Huskies are usually more expensive.
Last Words
The Siberian Husky is an amazing dog, similar to its bigger cousin, the Alaskan Malamute.
These are intelligent, playful, happy, affectionate, friendly, and loyal dog breeds that make excellent family pets.
They have another thing in common: a thick, fluffy coat to cope with the icy conditions in their places of origin. So, can they cope with the Florida heat?
Well, yes, they can! These remarkable dogs are able to adapt to most climates, so the hot, humid Florida summers won't bother them too much.
Still, you do need to keep a careful eye on them.
It's this kind of thing that all prospective dog owners need to look up before buying their furry friend. Researching a breed is essential, as you need to be sure that you can look after the dog and provide for its needs. You must also be sure that it will fit in with your lifestyle.
Huskies are loud and playful, and not everyone can cope with their energy and mischief.
As brilliant as they are, they might not be the dog for you.
Once you're sure that you've made the right choice, you need to choose a breeder or visit a local rescue. The latter option is a more ethical one, and all reputable breeders will agree with this. However, if you do want a puppy, check out the breeder thoroughly and avoid puppy mills at all costs.
We've listed a few breeders to give you an idea of what a good one looks like, but the final decision is yours. It's up to you to make it a wise one!
Read Next:
• Shiba Inu Breeders In Florida: Top 5 Breeders In This State
• Top 8 Excellent Poodle Breeders In Florida