Besides choosing the right dog breed for you, the most important thing is to choose the most reputable breeder of the dog breed of your wish.
Goldendoodle puppies are a type of dog that are becoming so trendy that you can find many dog breeders of this specific dog breed, almost on every corner. In whatever neighborhood you look, I am sure that you will be able to find one.
That has to do with doodles becoming more and more famous, thanks to their generally well-liked personalities. However, when choosing the dog breeder, you have to take many things into consideration.
Therefore, I have made a checklist for you, of the do's when you are meeting and choosing your dog breeder. If your list does not have all of these things checked, you need to find a new, reputable breeder!
The checklist before you buy a new dog from a breeder:
• Meet the dog breeder in person
• Meet the puppy's parents
• Look through the medical records of the parent dogs
• See the area where the Goldendoodle puppy was spending time
• Parent dogs are friendly and don't seem scared or traumatized
• You don't see a huge amount of puppies running around (you don't see any evidence of the breeder overbreeding their dogs)
• The breeder makes sure you are the right person for the dog (asks you questions about your lifestyle, what kind of life are you going to provide for your pup, recommends dog food/gives advice)
• The breeder seems knowledgeable about the Goldendoodles
If your dog breeder does not check all of these eight obligatory terms, run as fast as you can!
Goldendoodle Puppies For Sale In Illinois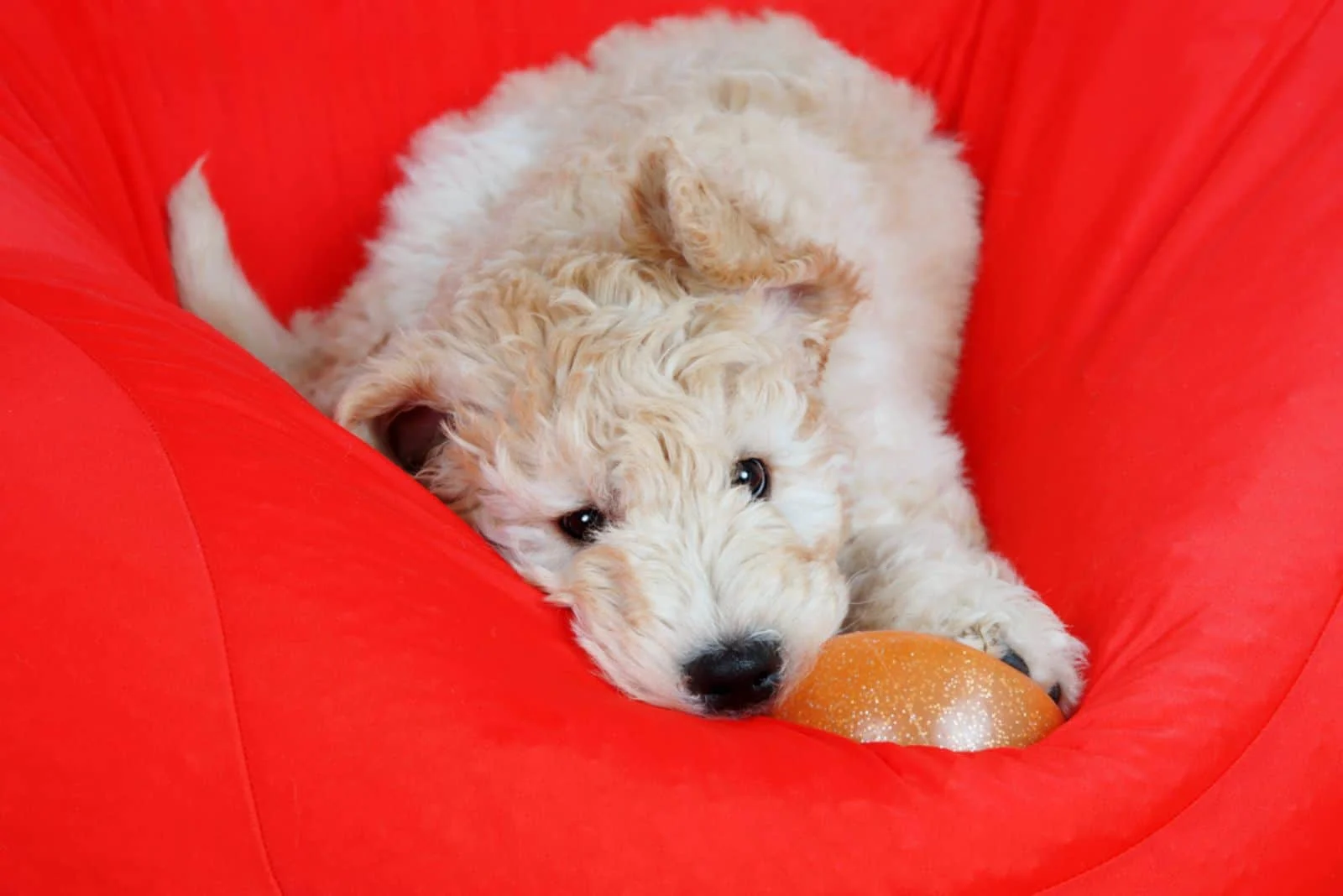 When it comes to Goldendoodle breeders in Illinois, we have carefully selected the top 5 breeders that we find most responsible and reputable.
When you are to pick your new puppy, you sure need to check where your nearest breeders are. It is better to buy from somewhere that is close to your home or state, rather than traveling across the country, right?
One thing you specifically have to pay attention to is that you don't forget to check your new Goldendoodle puppy's vaccinations!
Having all of this in mind, we present you the top 5 Goldendoodle breeders in Illinois:
1. Central Illinois Doodles
2. Massbach Mesa Goldendoodles
3. The Paw Pad Doodles
4. Maple Valley Puppies
5. Erica's Doodles
1. Central Illinois Doodles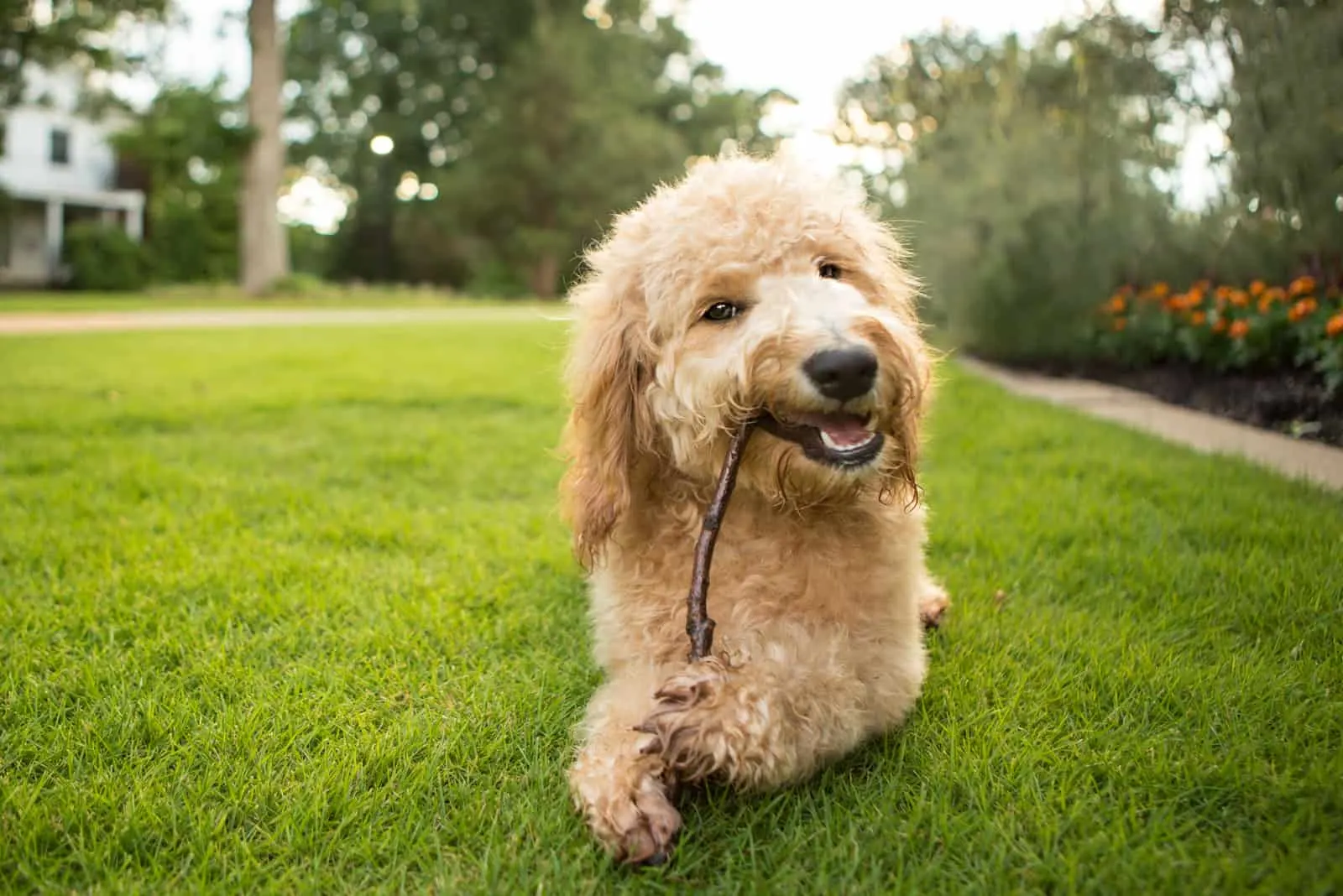 Central Illinois Doodles are amongst the most careful Goldendoodle breeders. They are the type of breeders who will check your family and the reasons why you want to get a dog in the first place, before you actually go for a tour of the new puppy and its parent dogs.
Family pets is the role that Central Illinois Doodles breeders go for. They are really affectionate towards the parent dogs, therefore, their goldendoodle pups are usually already highly socialized when you get to meet them.
Besides Goldendoodles, they are selling Bernedoodles too. Their goldendoodles are mostly F1 and F1b Goldendoodles, and they also have miniature Goldendoodles.
What I like the most about this Goldendoodle breeder is that they only have about two puppy litters a year. This is a great indicator that the breeder doesn't have puppy mills and that you will get healthy puppies.
Because they are famous for being one of the best goldendoodle dog breeders – which are also health tested – it means that you have to email them so they can inform you if they have an upcoming litter.
Most important info:
Central Illinois Doodles sell standard and Mini Goldendoodles, as well as Bernedoodles.
The puppies are of F1 and/or F1b Goldendoodle generation.
Located in south Chicago, Illinois.
Address: 780 N CR 60 E, Arthur, IL 61911, USA
Phone number: 217-549-7589
Contact Email: [email protected]
Website: Central Illinois Doodles
Don't forget to get in touch with Central Illinois doodle breeders via email before actually buying one, because you will most definitely need to be on their waiting list before actually buying your doodle puppy.
2. Massbach Mesa Goldendoodles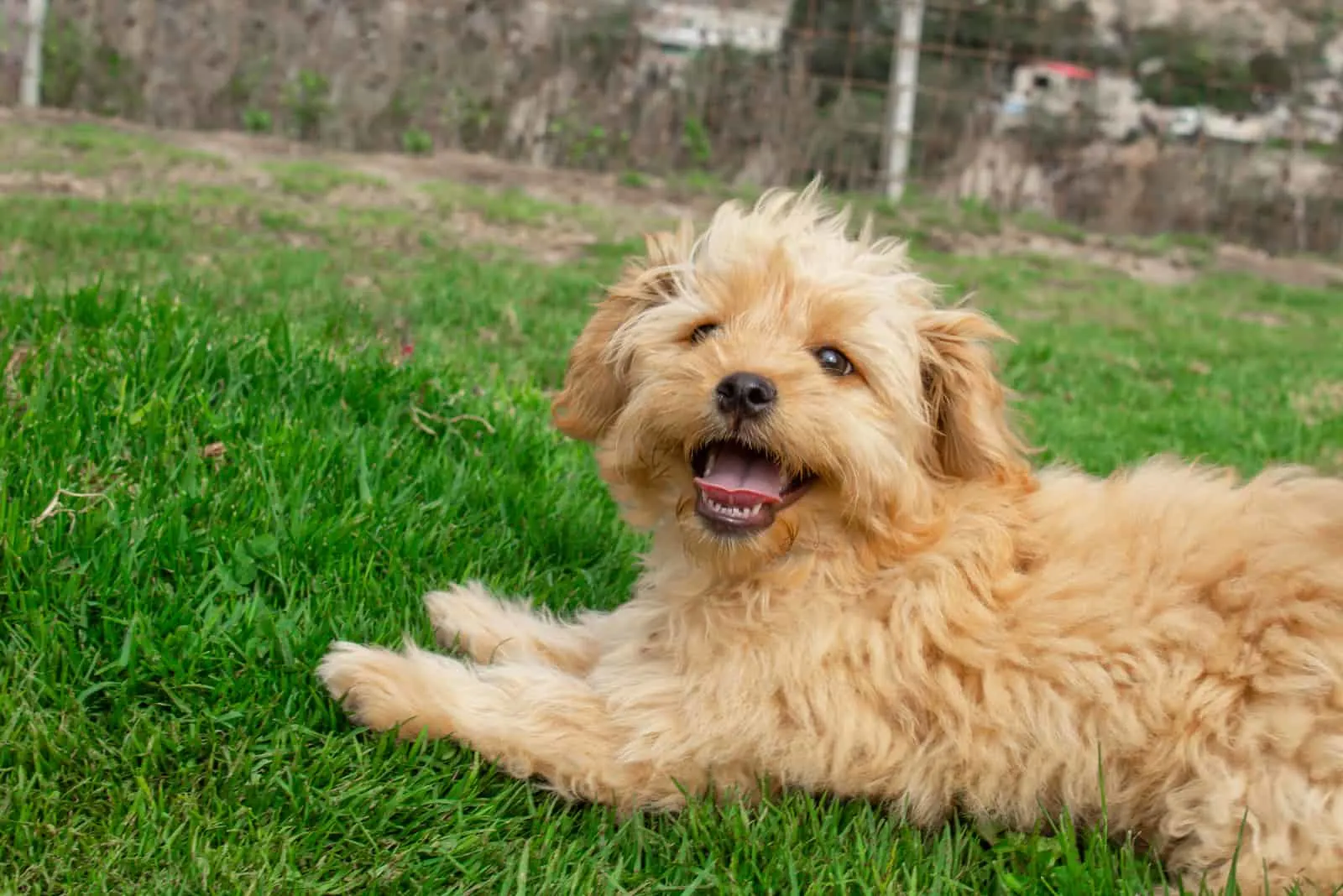 Northwest Illinois is home to the breeder Massbach Mesa Goldendoodles. The best quality of this breeder is how openly they disclose which health examinations their Goldendoodles have completed.
They list every medical test, such as the Von Willebrand, cardiac, OFA, and PRA as well as degenerative myelopathy. If you ask, they'll even provide you with all the medical certificates. To make sure you're getting a healthy dog, a breeder needs to be transparent.
Excellent Goldendoodle puppies with wonderful temperaments, good health, and a joyful disposition are bred by Massbach Mesa in Illinois. To guarantee that each Goldendoodle puppy has a happy life, they devote a lot of time and effort to them.
They started breeding the Goldendoodles after falling in love with a Goldendoodle they claim to have owned as a family pet. So needless to say, this has become their family business that is family owned.
This family breeder will provide a health guarantee for a healthy pup. You will be made familiar with every/any health problem that your new puppy's family tree has ever had.
Most important info:
Massbach Mesa Goldendoodles sells mini Goldendoodles, toy Goldendoodles, and standard Goldendoodles.
Located near Woodbine, 20 minute drive from Galena, IL.
Address: 1545 S Massbach Rd, Stockton, IL 61085, USA
Phone Number: 815-821-3435
Contact Email: [email protected]
Website: Massbach Mesa Goldendoodles
3. The Paw Pad Doodles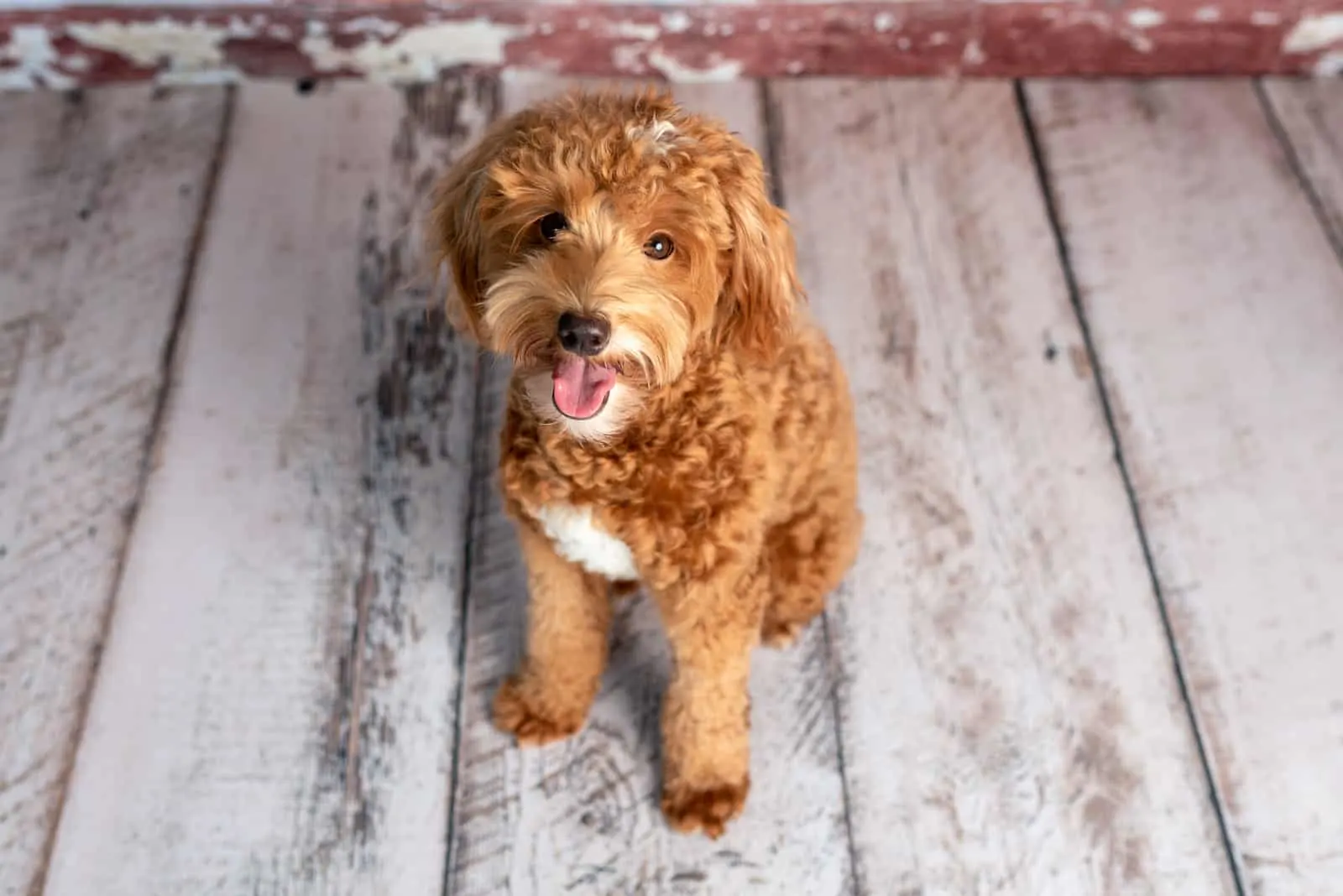 Breeders of Goldendoodles have existed since 2003 under the name Paw Pad Doodles. They have 17 staff and raise Goldendoodles in a town located in central Illinois.
On the day of selection, clients are urged to select their puppy. You can explore some other doodle breeds during your visit to the facility because they also breed others, such as the Bernedoodle.
In addition, The Paw Pad Doodles is one of the few respectable breeders I would suggest if you're searching for something like a toy or mini Goldendoodle dog in Illinois.
Although their prices are a little bit higher than those of several other Goldendoodle breeders, they make up for it by guaranteeing that the puppies are strong and well-socialized when you bring them home. They are a significant doodle breeder in Illinois.
You won't have to deal with deworming, or socialization. This dog breeder will do everything before you actually come and get your new puppy. However, you can surprise your new puppy with some toys for Goldendoodles!
Most important info:
The Paw Pad Doodles sell mini goldendoodles, medium goldendoodles, toy goldendoodles, and standard goldendoodles of F1 or F1b Goldendoodle generation.
Located near the Town Hall in Deer Creek, central Illinois.
Address: 700 W 3rd Ave, Deer Creek, IL 61733
Phone number: 309-447-6215
Contact Email: [email protected]
Website: The Paw Pad Doodles
4. Maple Valley Puppies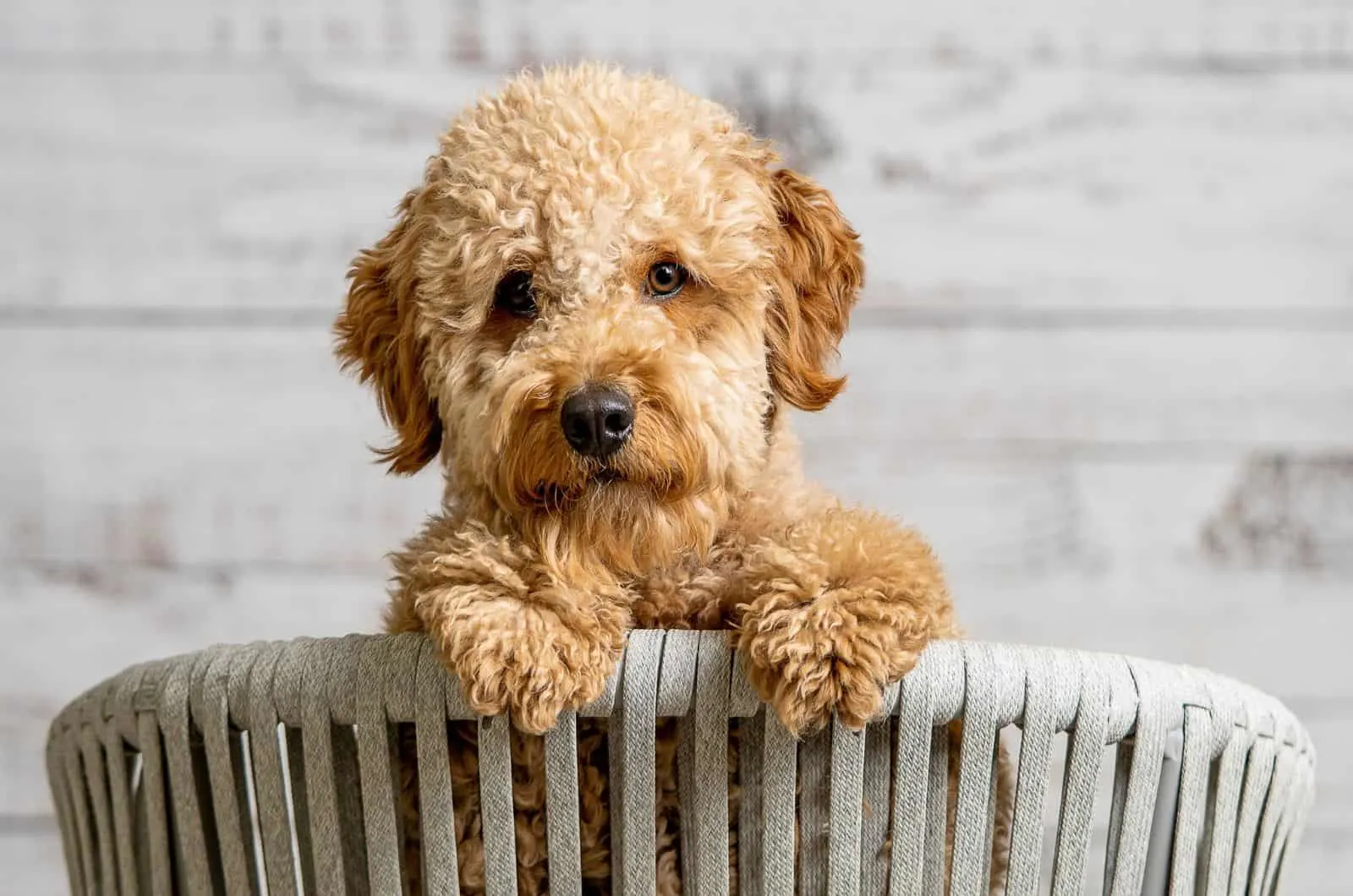 Goldendoodles have been bred by Maple Valley Puppies, a reputed breeder in Illinois, for a long time. In order to help you choose the ideal doodle puppy, they also raise Bernedoodles in addition to Goldendoodles.
The fact that this breeder exclusively offers toy Goldendoodle puppies for sale is its main drawback. Or if you are keen on buying only toy doodles, then it is definitely a plus. The bigger micro, medium, and standard-sized Goldendoodles are not available for purchase.
There are no larger mini, medium, or standard-sized Goldendoodles available. They do offer toy Goldendoodle puppies with a health guarantee at extremely reasonable prices.
Up to the age of two months, their puppies are obligated not to remain with their dog parents, and only go to their permanent family after this. The Goldendoodle puppies receive their first set of vaccinations, a medical visit, and are microchipped during that 2 month period.
Most important info:
The Maple Valley Puppies breeders exclusively sell Toy Goldendoodles, of F1 and F1b goldendoodle generation.
Located in Robinson, Illinois, close to north of Effingham Illinois
Address: 4490 N 125th St., Robinson, IL, 62454, USA
Phone number: 618-707-0705
Contact Email: [email protected]
Website: Maple Valley Puppies
5. Erica's Doodles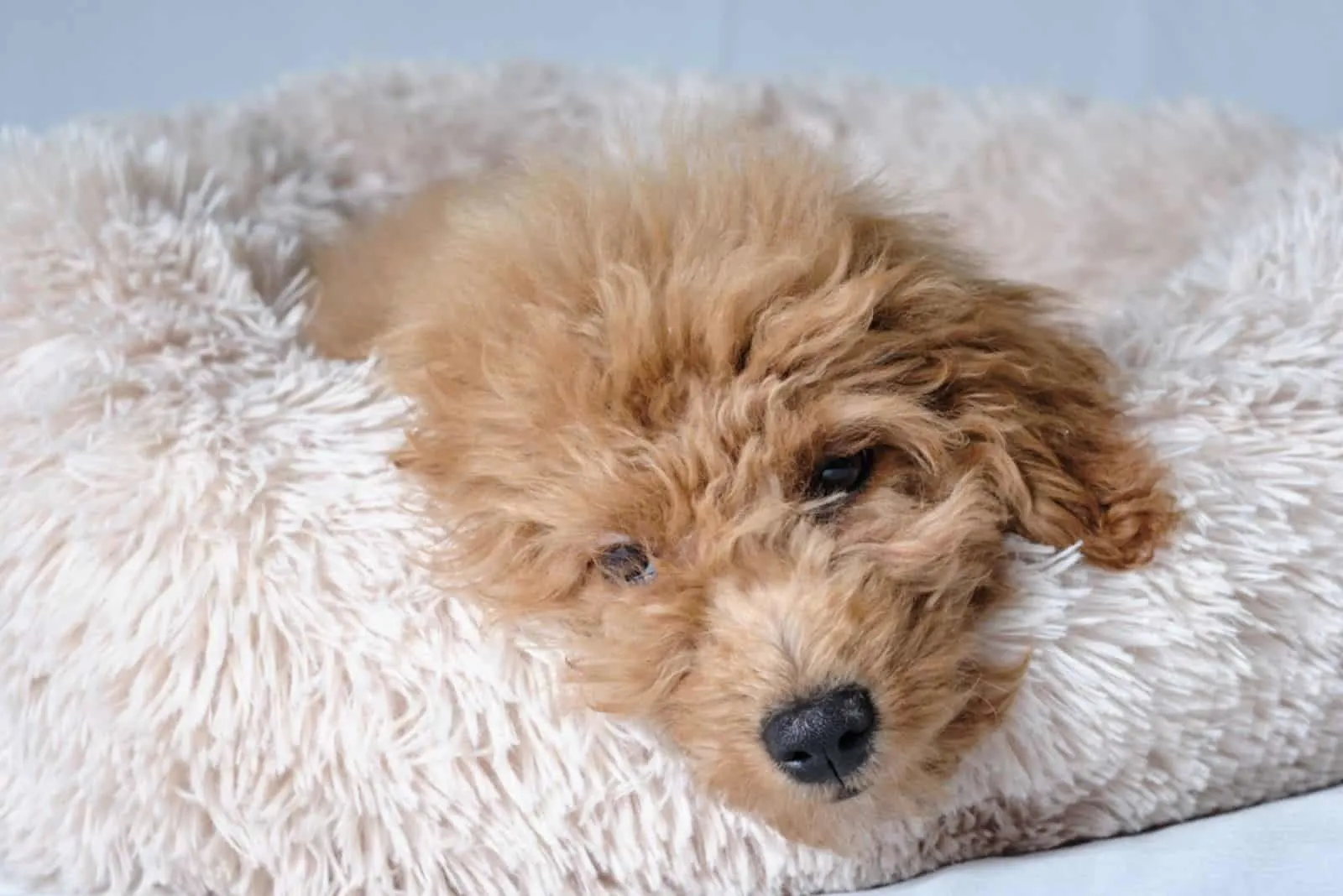 For more than 12 years, Erica's Doodles has been producing Goldendoodle pups in Illinois. On their 10 acre ranch in Illinois, they raise a huge variety of doodle breeds in addition to Goldendoodles, such as the Sheepadoodle, Bernedoodle, and Australian Labradoodle.
This indicates that they are completely familiar with the doodle dog. Located less than an hour from downtown Chicago, Erica's Doodles has a full Illinois license.
Erica's Doodles is fantastic because they are upfront about what they do and do not include when you buy one of their Goldendoodle puppies. When you buy a puppy, they include the initial three Parvo vaccinations, four rounds of deworming, a leash, a collar (so you don't have to search on Amazon), toys, food for five days, tick and heartworm prevention, a crate, and some supplements.
This is a great option because, with many goldendoodle breeders, you don't know what you're buying until it arrives. Erica's doodles give you a three-year guarantee on your dog's health, because they are confident of their bred puppies.
Most of the dog breeders don't even bother to give you any kind of testimonials. However, some of them do give a two-year guarantee for their dog's health.
Most important info:
The breeder named Erica's Doodles is breeding Mini and Standard Doodles. Erica is breeding multi-generational pups.
Located in southern Chicago, Illinois, USA
Address: Kedzie Ave, Beecher, IL 60401
Phone Number: 708-424-0712
Email: [email protected]
Website: Erica's Doodles
If you want to check some other Miniature Goldendoodle breeders that are specialized in Miniature Goldendoodle breeding, we got your back!
Other Ways To Find A Goldendoodle
To find a good breeder is not the only way to have a Goldendoodle. The breeding program of a dog breeder can, sadly, end up in your nearest dog shelter.
This dog breed, that is a great choice for first time owners, again somehow often ends up in kennels or shelters. Probably because the owners are not aware of how to adequately care for this dog breed.
If you look for these family dogs, you could potentially find them in dog shelters. Adopting is always a more humane option for getting a new puppy or an adult dog.
Adopting an adult dog usually means that they are already potty trained. That sounds amazing, right?
Don't forget to bring some healthy dog treats for Goldendoodles when you are going to meet one yourself. They will give you their undivided attention!
The adopted dogs are always aware of the things you did for them, and will give you endless joy, and they will prove their love, affection and inclination towards you, for the rest of their lives. Therefore, look for available puppies or adult doodles!
Frequently Asked Questions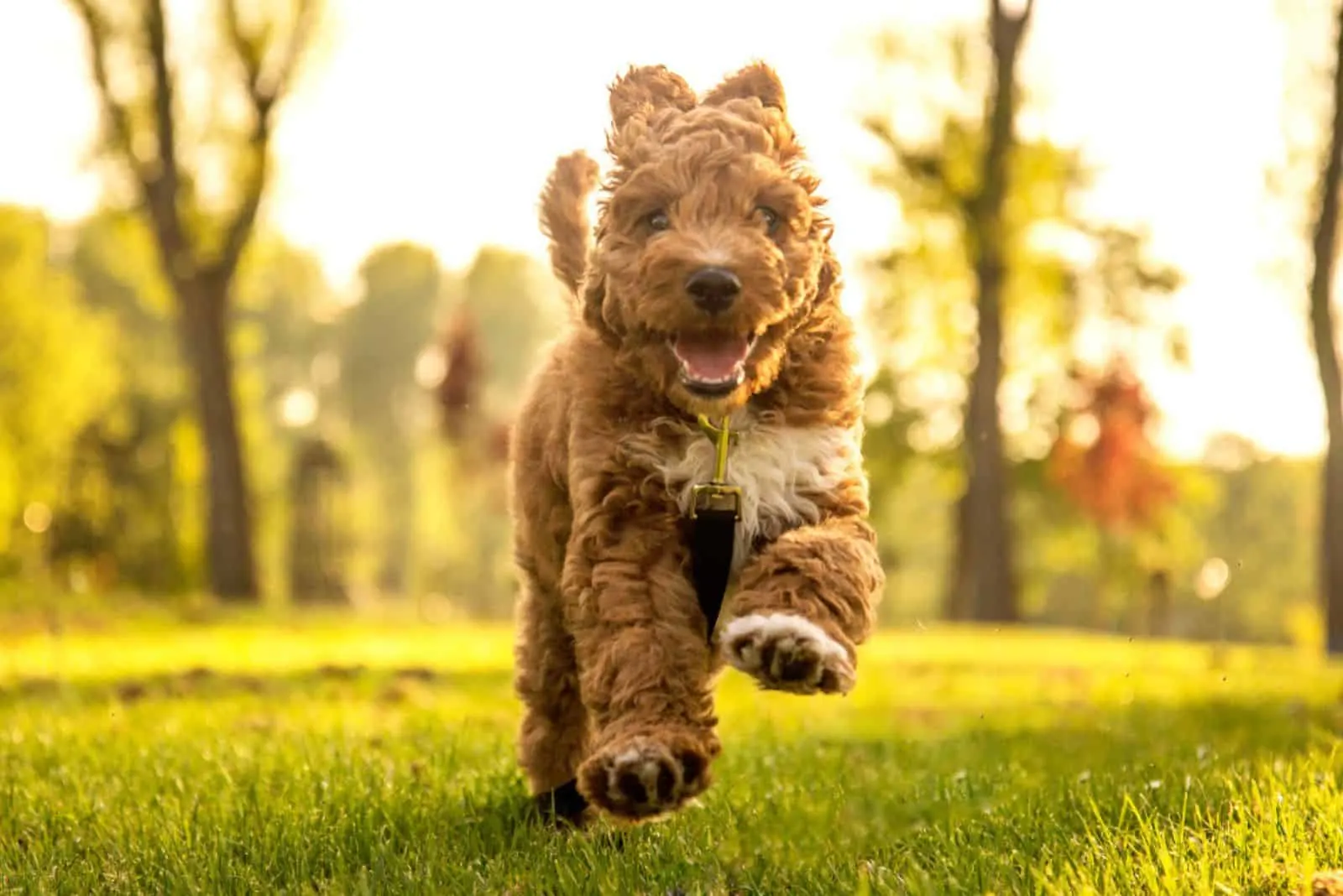 Since people often ask us these questions which are related to Goldendoodles in general, we have decided to write a paragraph devoted to some of those frequently asked questions. We hope that you will find answers to your burning questions!
1. What Is The Difference Between A Labradoodle And A Goldendoodle?
The main difference between the Labradoodle and the Goldendoodle lies within the secrets of the parent breeds.
Just kidding! There aren't any secrets or mysteries behind the parent breeds of these two dog breeds.
The main difference between a Labradoodle and the Goldendoodle is the different parent breed. The Labradoodle is made up of a Labrador Retriever and a Poodle, while the Goldendoodle is made up of the Golden Retriever and the Poodle.
The aspect that is usually most important for the largest number of future dog owners is that both labradors and golden doodles are hypoallergenic dogs that are also great as functioning therapy dogs.
2. How Much Does It Cost To Buy A Goldendoodle From A Breeder?
The prices of golden doodle puppies are dictated by dog breeders. Depending on the dog breeder that you choose to buy your pup from, the price will differ.
The average prices of the Goldendoodles range from $2000 all the way to $5000. Depending on your wishes, such as your decision on the size of the dog and the preferred colors of the dog, you are dictating the price yourself.
It is always more expensive when you buy a female Goldendoodle because females can reproduce puppies, and can potentially be a source of your own income, therefore they are more expensive.
Also, if you choose a color that is more rare than the usual ones, expect prices to be higher. Whatever option you choose, make sure you find the cutest Goldendoodle names for your new Goldendoodle puppy.
3. What Are The Best Ages To Breed A Goldendoodle?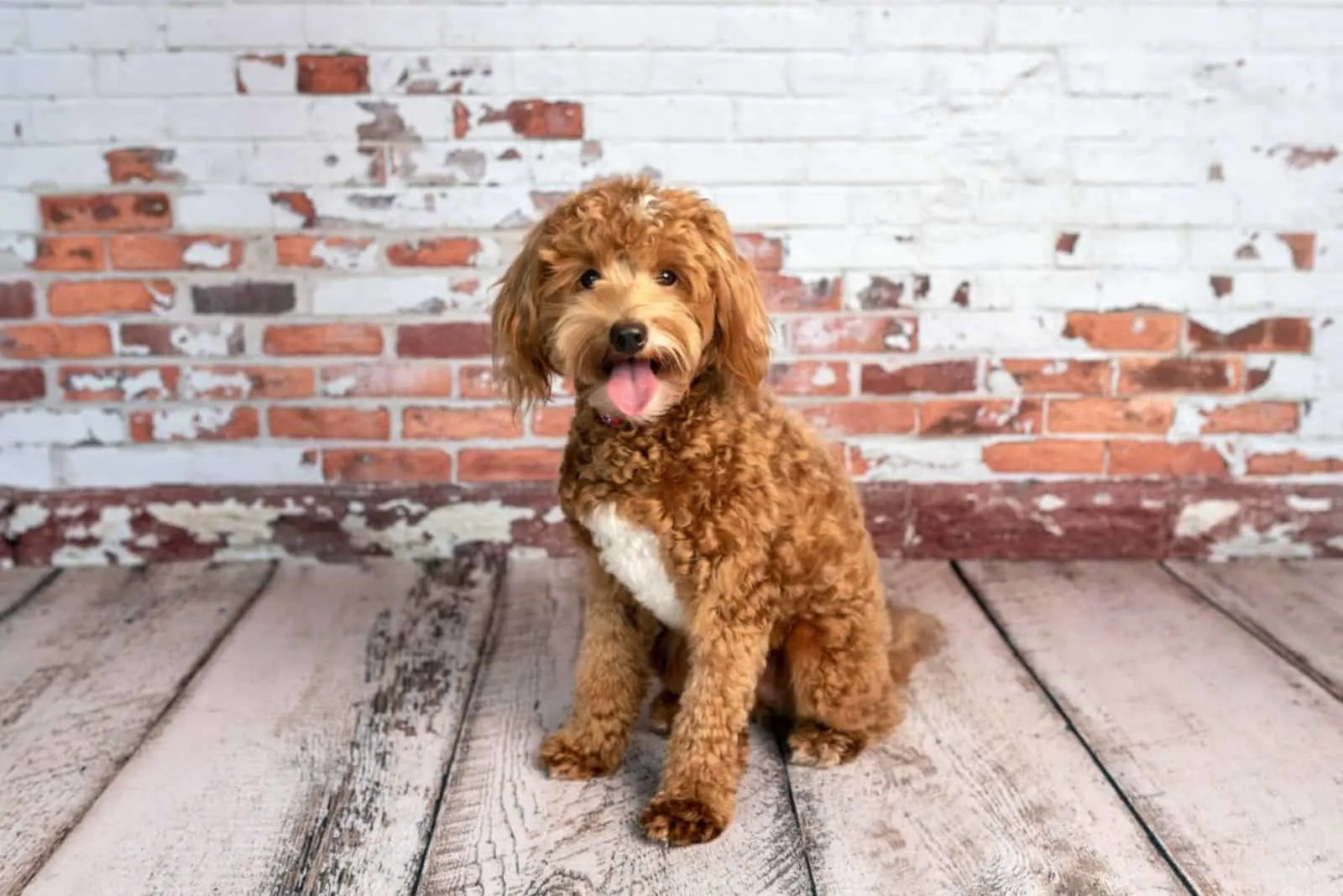 The dogs are known to reach their prime adulthood around the age of two. It is best for the female dog to wait for two or three heat cycles before meeting her with another Goldendoodle.
Also it is best to do so with your male dog, too. There can also be a possibility that nothing wrong will happen even if you breed them earlier, but the optimal time for a dogs' health is when they reach two years of age, which is the best time for them to mate.
It is highly important that you take very good care of your breeding dogs, and to be aware of the possibility of overbreeding them, which would make a not so healthy puppy litter, and not so healthy dog parents.
4. Do Goldendoodle Breeders In Illinois Have To License Their Dogs?
The Illinois Department of Revenue (IDOR) requires breeders that sell dogs to register. Those who are obligated to do so must collect the tax on animal sales and send the money to the IDOR.
Pet breeders that purchase animals to resell must register with IDOR as a reseller. Registering is free of charge.
Therefore, Goldendoodle breeders in Illinois have to register their dogs if they intend to sell them as pets.
Final Thoughts
Even after doing all your research, selecting the best breeder can be intimidating. And that's entirely typical. A puppy is, after all, more than simply an item, as well as a breeder is not only a salesperson.
Breeders should serve as an invaluable resource and guide for you all across the course of your dog's life. Individual personalities matter in a circumstance like this.
No matter how well-liked and respected a breeder is, if you don't click, that's as good an argument as any to keep looking.
Recurring consumers on waiting lists are understandably given preference over newcomers by long-established breeders. Therefore, don't write off a breeder because they are inexperienced or raising their first pups.
Everyone must begin somewhere. They will typically have an experienced supervisor or co-breeder who is assisting them to do things correctly. Make inquiries about that person, and then conduct additional research.
Breeders ought to have a thorough understanding of their breed, but no one, regardless of experience level, is an expert on every topic. In order to get advice on circumstances they haven't yet encountered, it's crucial to have a network of knowledgeable and receptive peers.
One tried-and-true strategy is to think about whether you would feel at ease phoning this individual if you had an emergency with your pet at any time of the day or night. If the response is affirmative, that's the right dog breeder for you.
Make sure you provide your dog a loving home, good dog food, and a best brush for Goldendoodle, because they will require regular grooming.