German Shepherds seem to be quite popular in the western part of the U.S., at least according to the number of German Shepherd rescues in Colorado and the canines they offer.
Both male and female German Shepherds are wonderful canines, great protectors, and excellent family companions.
These pups are born for field trips and long walks. Therefore, if you're an adventurer, the GSD is just what you need in your life!
Unfortunately, some people don't understand the beauty of having such an amazing pooch, and they leave them on the street without any food or help whatsoever.
But, that's why German Shepherd Rescues in Colorado exist; to provide you with the most wonderful canines that'll become your best buddies!
German Shepherd Rescues In Colorado
German Shepherds are amazing animals, and it seems almost impossible that someone would have the heart to abandon such a fantastic canine.
GSDs are known as herding dogs, and they are of great help to their owners, especially when it comes to protecting their home and territory in general.
1. All Mixed Up Dog Rescue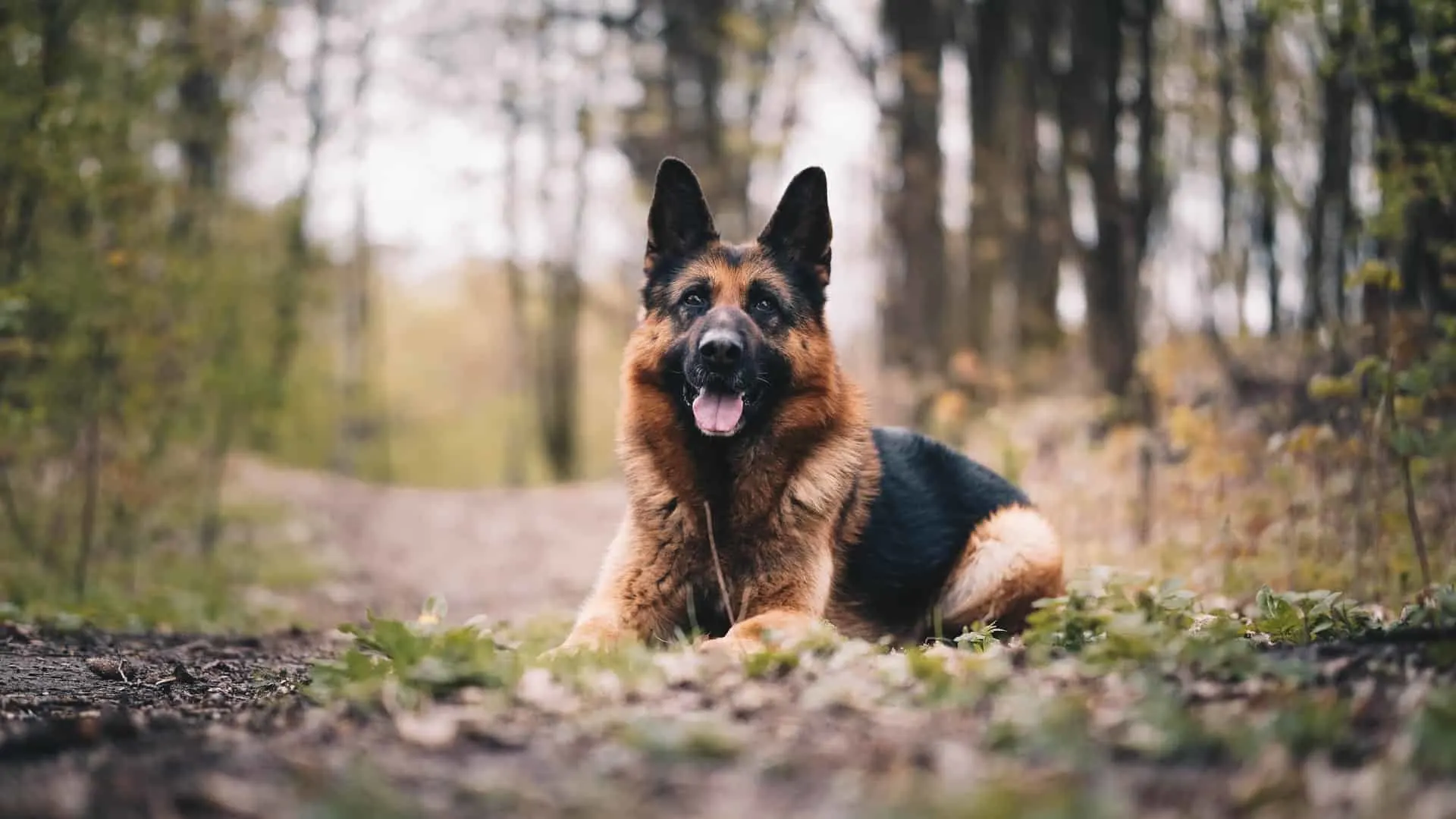 This is a fairly new pet rescue organization that is a result of the wish to help crossbred mongrels that are generally neglected in animal shelters and kennels.
The majority of the pups placed in this organization are stray canines that over-flooded the street and had to be moved from there.
Some pups are completely healthy, but are abandoned by their family, which probably decided to replace the pup with a new one.
On the other hand, there are mongrels that have certain medical conditions, and because of that, they aren't considered equal to their dog peers.
However, this rescue center is more than happy to offer a safe haven to every pup that needs their help.
German Shepherd Rescue Of The Rockies (GSROR)
If you're wondering why I'm mentioning one rescue within the description of another organization, there's a good reason for it.
For those who don't know, GSROR is actually the initial project that has been active for more than a decade, and is the forerunner of All Mixed Up Dog Rescue.
The owner of GSROR decided to start everything from the beginning, with the help of canine enthusiasts who were more than happy to be a part of the new project.
Instead of focusing on a single breed, the owner of this kennel decided to open their doors to all sorts of pure and crossbred mutts.
Although it's difficult to leave such a great project, the challenges that await might be better than what they could imagine!
Also, gsror.com is still active, but I suppose it won't remain so for a long time. Therefore, if you want to check out any details or see pictures of their prior puppies, make sure to do so asap.
Adoption Process
Adopting from AMU is a fairly easy process that requires a certain amount of time, but they also help you receive the exact pup that you have always wanted.
Only those who are over 25 years old are eligible for pet adoption (which is literally the best idea ever).
If you're older than 25, you're mature enough to take proper care of the pup and not return it once you're finished playing with it.
The $250 adoption cost is a mandatory fee that covers the majority of health checkups and procedures, such as:
• Microchipping
• Deworming
• Spaying/Neutering
• Heartworm analysis
It's important to mention that the rescue center requires you to leave the contact of the vet (if you've ever been to one) or a contact list of your references.
Also, if your child is younger than six, you won't be able to adopt a pup from this place.
For all questions, you're more than welcome to contact the owner or any of the staff.
Rescue Organization Details:
Address: Fort Morgan, Colorado
Official website: All Mixed Up Dog Rescue
Email address: [email protected]
Contact number: N/A
2. Snow Capped Shepherd Rescue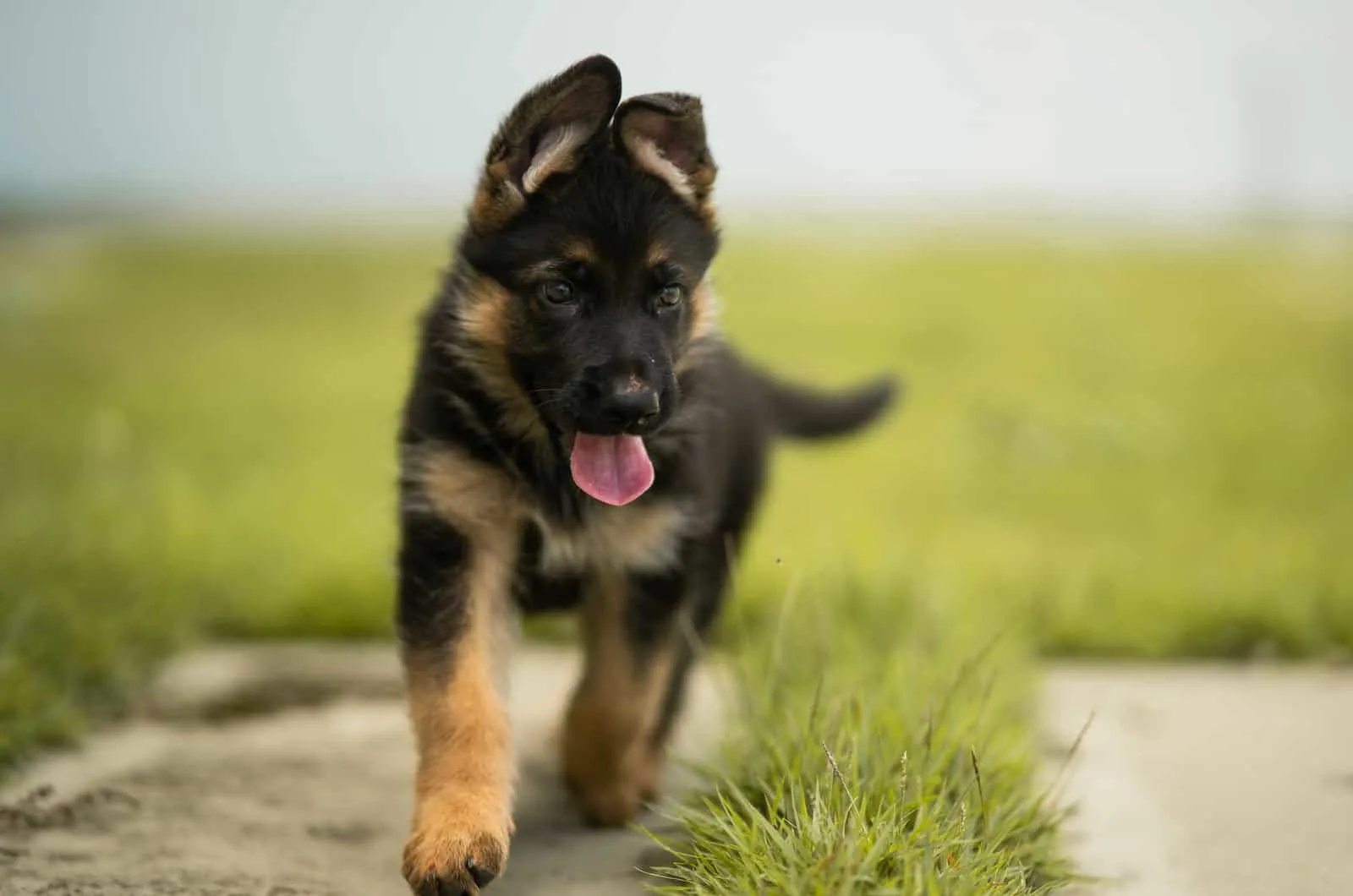 SCSR is completely devoted to the rescue of GSDs, including white German Shepherds.
They're not only committed to saving pups and finding them new homes, but the volunteers from this non-profit organization do their best to help the pups heal from all negative experiences they might have gone through.
Cooperation with Camp Bow Wow
This type of facility is designed as a canine aid program, which includes a great number of services, such as:
• Daycare
• Training
• Everyday activities
• Boarding
• Grooming, etc.
SCSR became partners with this organization in order to obtain a few additional foster homes.
Snow Capped Shepherd Rescue is under big pressure because there are more and more stray canines that need to be rescued and not enough space for all of them.
Donations
Donations are generally tax-deductible, which is just one more reason for you to help out these amazing people who're trying to save as many pups as possible.
The money from contributions is mostly used for medical treatments of these large dogs (keep in mind that the majority of the GSDs come injured or bruised).
You can also buy some really cool stuff from their online store (available on SCSR's official website), which helps the rescue center to earn money for all the expenses they have.
Adoption Process
The adoption process is pretty much the same as the majority of rescue centers.
First, you need to complete the adoption form, which is available on their website, and then you get a call so they can get more information about you as a future pet owner.
When it's all done, the volunteer will choose a neutral location for you to meet up with your future pet. This is done in order to carefully introduce the canine to its new owner and to prevent any accidents.
The next step is the house visit, during which the rescue volunteer will make the final assessment and decide whether you and the German Shepherd (female or male) are a good match.
Rescue Organization Details:
Address: PO Box 270981, Colorado
Official website: Snow Capped Shepherd Rescue
Email address: [email protected]
Contact number: 303 973 7277
3. Front Range German Shepherd Rescue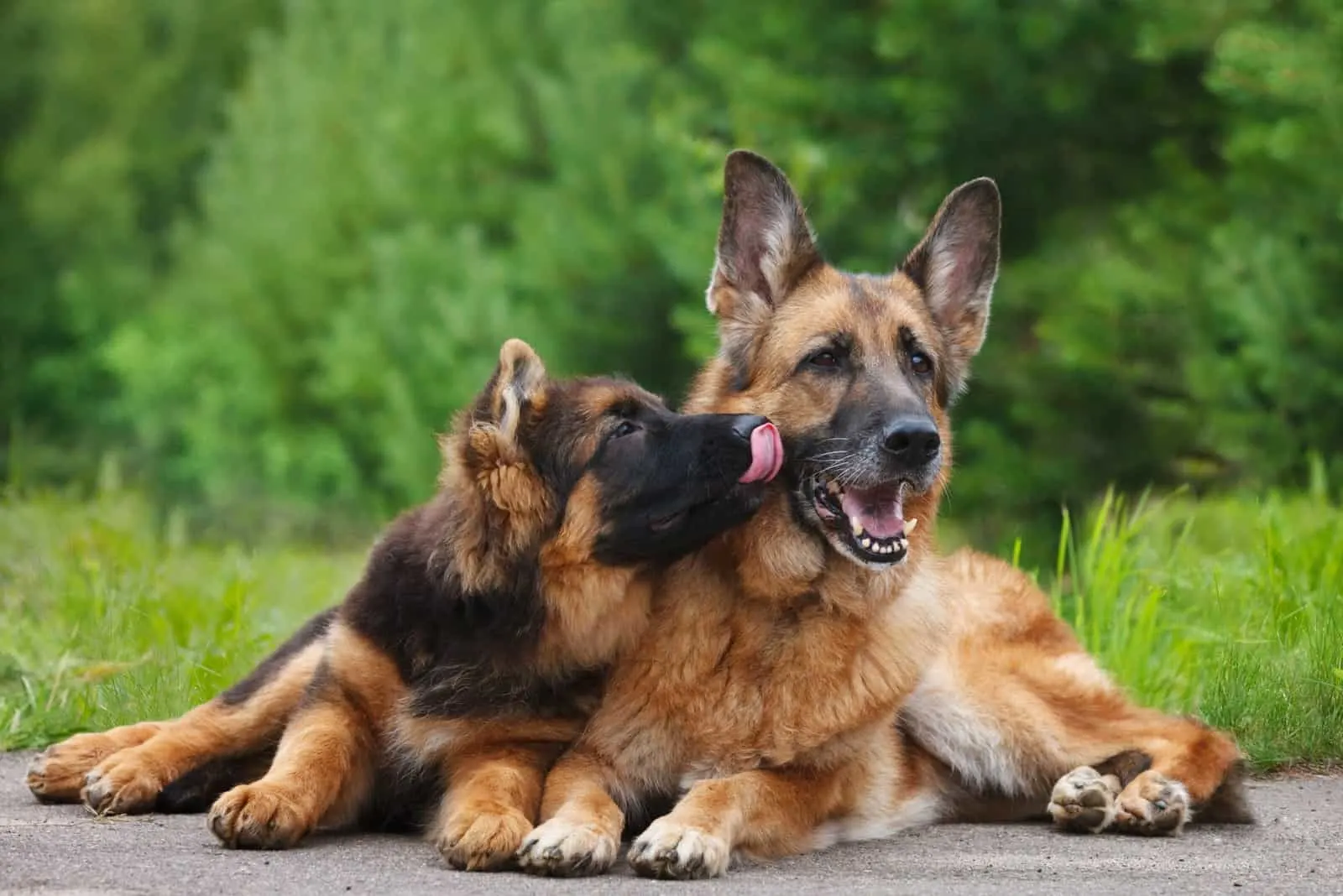 The FRGSR center is a rescue group that gathers a wonderful team of volunteers who are ready to spend all their free time saving GSDs.
This is considered to be one of the best German Shepherd Rescues in Colorado and beyond because of the quality of its work and involvement with institutions, such as the American German Shepherd Rescue Association.
The main focus of this organization isn't only to rehome rescued canines from foster homes into permanent ones.
They also do their best to keep the health of each puppy at a high level.
Surrender Program
Certain rescue centers, such as the FRGSR don't just collect stray canines from the streets, but they also accept GSDs that their owners don't want anymore.
In such cases, the main mission of the volunteers is to find a new family that'll be a good match for the pup.
Adoption Process
If you want to adopt a canine from this rescue, you can first check the list of available dogs on their website.
I have to admit I was pleasantly surprised by the choice of adoptable dogs, especially because they have almost every German Shepherd coat color!
The adoption application form is available online. Once you check out all of the details on their website, you can complete the form, after which, the volunteer will continue communication with you.
The adoption fee will be estimated after the process of choosing the right pup for you is complete.
If you want to try out foster care, you can always apply and become a part of this program as well.
Rescue Organization Details:
Address: Denver, Colorado
Official website: Front Range German Shepherd Rescue
Email address: [email protected]
Contact number: N/A
4. Foothills Animal Shelter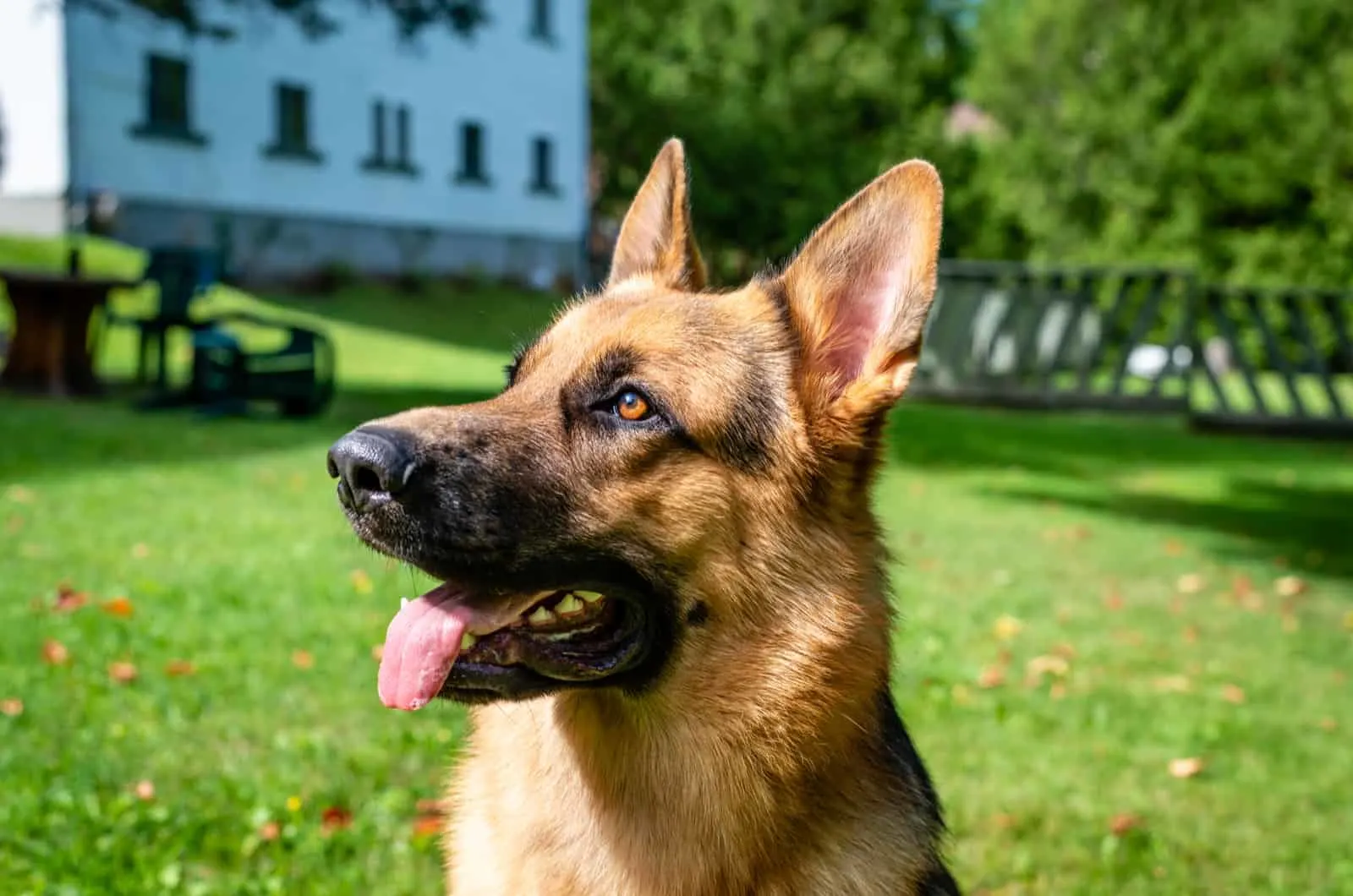 This animal rescue center is a bit different from regular German Shepherd dog rescues because they rescue all sorts of canines, not only GSDs.
Unfortunately, the majority of humane societies and animal shelters are overcrowded with stray animals.
However, Foothills offers various events that help them make room for new canines by finding loving homes for those that have been there for a while.
Foothills is also home to different sorts of felines that get along with pups just fine.
Adoption Process
The adoption process is not overly complicated, but it might require you to spend a bit more if you want to reserve a special pup that you see on their website.
Essentially, this type of adoption procedure is a bit different from the one in other rescues. For example, you'll need to pay $20 if you notice a special GermanShepherd pup.
This paid reservation can be held for up to 24 hours. If you don't apply during that time, the GSD will become available to others again.
For the adoption fee, you get a package of dog food for GSDs, one month of pet insurance, a vaccination confirmation card, a microchip ID, spay/neuter confirmation, and a free visit to the vet.
This is a great deal for all of those who are still in doubt about whether to get a male or a female German Shepherd from a breeder or a rescue center.
If you don't care much about the origin and genetic background of the pet, why not adopt it?
Rescue Organization Details:
Address: Golden, Colorado
Official website: Foothills Animal Shelter
Email address: [email protected]
Contact number: 303 278 7575
5. Animal Rescue of the Rockies
The primary mission of this rescue center is to place every canine into a forever home where they'll be accepted for what they are and enjoy the rest of their life with the same owner.
How did it all begin?
A few friends came up with the idea of making a temporary home that doesn't look like the classic shelter for canines from that period (overcrowded, unhygienic in most cases, etc).
They rescued a couple of canines, and that marked the beginning of their rescuing journey.
The main idea was and still is to cooperate with foster parents who can provide a warm sense of belonging to a family rather than a box with bars and basic necessities.
The thing I love the most about them is that the owners and the staff (volunteers) don't make any distinction between purebred and crossbred canines, which is why, here, you'll be able to find several wonderful German Shepherd mixes, such as the Bullmastiff and GSD cross or the Cane Corso and GSD mix.
Adoption process
As you may have already guessed, the initial step of the adoption process is to fill out the online form, after which, you'll receive a call from a volunteer who'll provide you with more details.
What I really like about this process is that the next contact you have is with the foster parents who'll let you know everything regarding your future German Shepherd pet.
Pricing
A German Shepherd pup will cost you up to $500 depending on the age and type of canine. For example, a popular purebred German Shepherd might cost you $500, but an 8-month-old puppy will be somewhere around $350.
Adult canines are generally cheaper, and might cost you up to $300 if they are less than seven years of age, and only $80 if they are more than eight years of age.
Feel free to contact the rescue center if you have any questions before you begin with the application process.
Rescue Organization Details:
Address: Denver, Colorado
Official website: Animal Rescue of the Rockies
Email address: [email protected]
Contact number: N/A
I believe adoption of German Shepherd puppies from any of the listed shelters will truly be a noble act to do. If you, however, would prefer buying instead of adopting, you can check our list of trustworthy and reliable German Shepherd breeders in Colorado.
German Shepherd Rescues In Colorado: Final Thoughts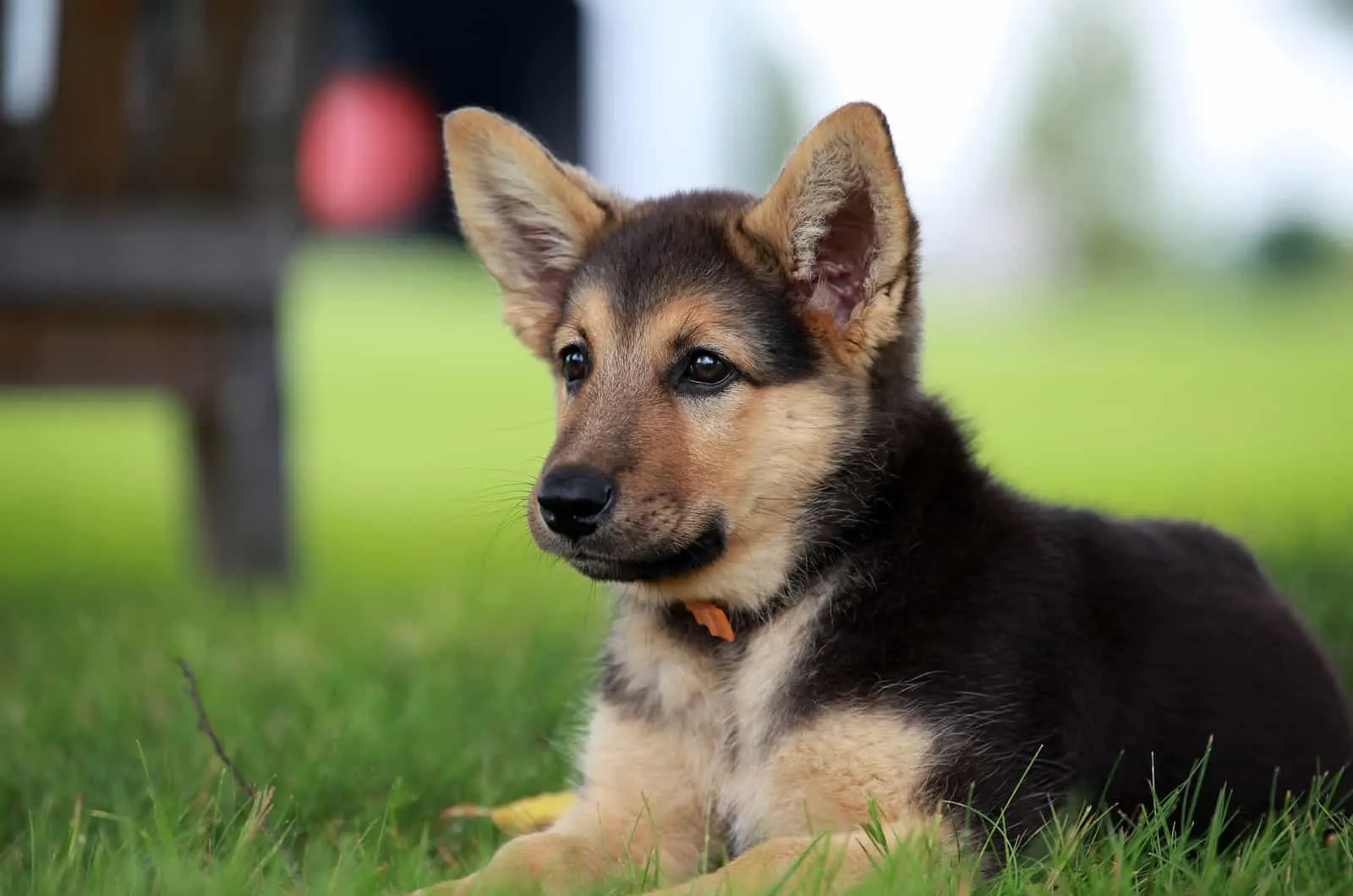 I hope you liked this list of the best German Shepherd Rescues in Colorado, and that you found the right place to adopt a GSD from.
These canines will be the best choice for families that are looking for a best friend, not the best canine at dog shows.
However, if you're looking for a canine for conformation, it would be better to find a reputable breeder for German Shepherds near you.
Also, make sure to prepare yourself for your new pet by getting all the necessary equipment in time, including food, a collar for the GSD, and a bed big enough for a German Shepherd.
READ NEXT:
The Top 11 Best German Shepherd Breeders In Ontario Of 2022
German Shepherd Growth Chart – How Big Your GSD Puppy Will Be