The Coton de Tulear is a very interesting and unique breed of dog. They are charming, bright, and happy-go-lucky little dogs that will charm everyone who comes into contact with them.
When I first heard the name of this breed, immediately, the vision of fluffy, cotton clouds came to my mind. Once I saw these dogs in person, I realized that my vision exactly described these wonderful pups.
Of course, they are not real cotton, but they come pretty close to it because their main feature is a fluffy, white coat. They are closely related to breeds such as Bichon Frise and Maltese, but they definitely have a lot of their individual characteristics.
These dogs originate from the island of Madagascar where they have been very popular among the royalty and the rich, which is why they got the nickname "Royal Dogs of Madagascar".
If you are looking for a dog with a wonderful temperament and trainability, great watchdog skills, a cheerful personality and unique vocalization, few health problems, and low-maintenance, we definitely recommend Cotons. You will not regret it… believe us.
If you have already made the decision of getting one, the only thing left to do is find a good breeder who will provide you with the perfect puppy. This is why we are here.
Below, you will find eight great Coton de Tulear breeders who truly deserve their little spotlight because of the amazing work they do. Happy reading, and good luck finding your furry soulmate.
Coton De Tulear Puppies For Sale
When getting a new puppy, it is important to find reputable breeders who truly care about and love their dogs. If you don't know how and where to look, we recommend checking some reputable breed clubs on the national and regional level, and their corresponding breeders' directory.
However, we know that all of us nowadays lead a very busy life and don't have that much time for good-quality research, so we decided to do it for you. Here, you will find some of the best Coton de Tulear breeders in the U.S. and all important information about them.
1. Star Coton De Tulear – Woodruff, South Carolina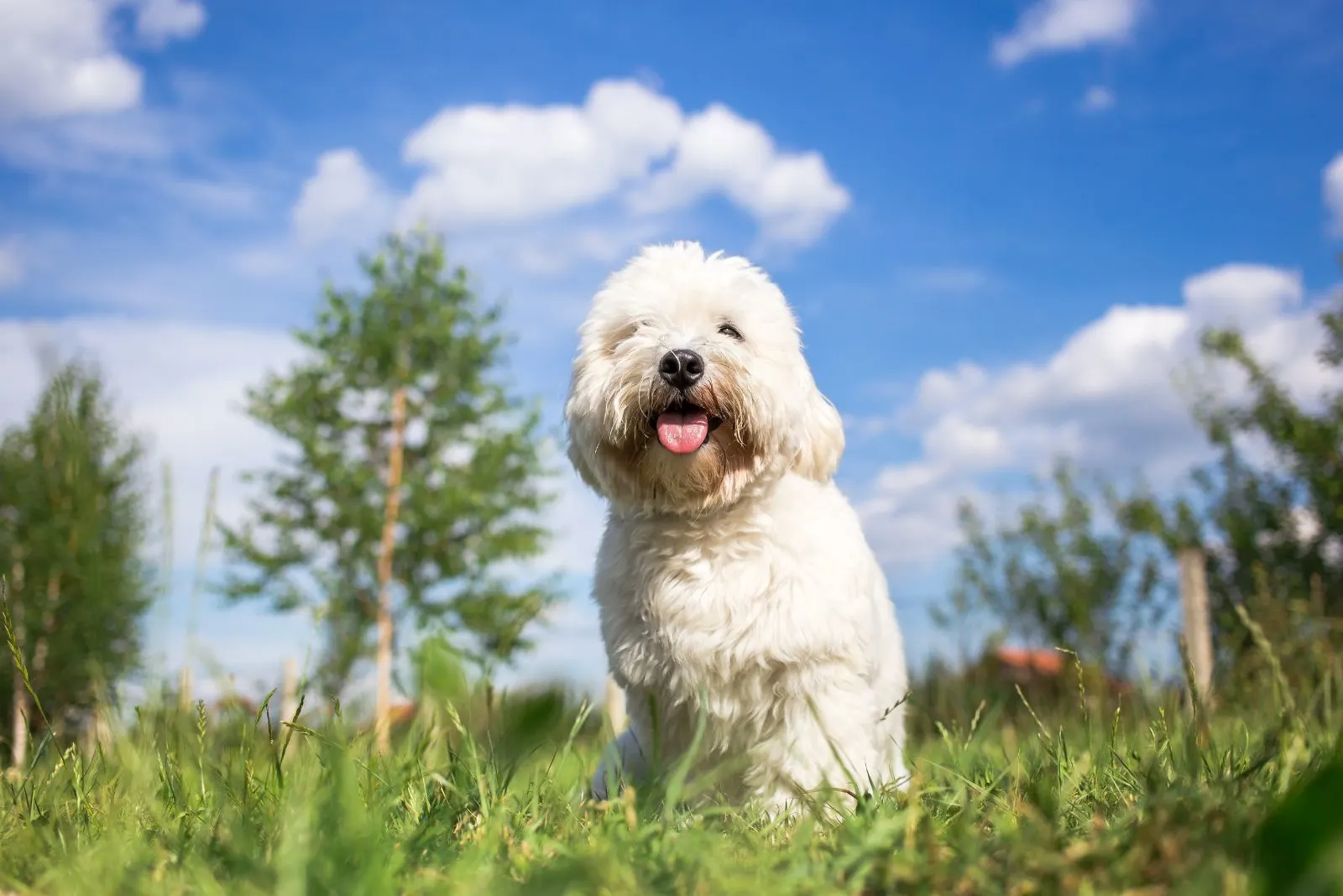 Let's start our list of reputable Coton de Tulear breeders with one breeding program from South Carolina — meet the Star Coton de Tulear kennel, where true stars are born.
Donna (the breeder) fell in love with the Coton de Tulear breed when her sister gave her a puppy named Star that she imported from Europe. The sweet disposition and personality of the puppy took over her heart, and soon, she realized she couldn't have just one.
This is how this wonderful breeding program was born. After more than two decades of breeding these beautiful pooches, as well as a lot of experience, they are definitely one of the breeding programs that deserve our spotlight.
They breed exclusively Cotons that are raised in their home with their children, and with a lot of gentle socialization. Both parents are always health- and DNA-tested (with either Embark, GenSol, or UC Davis), and all puppies come with a health guarantee and up-to-date shots.
Donna states that her goal from the beginning has been to breed healthy, well-socialized puppies from great bloodlines, and up to the breed standard.
If you are seriously interested in becoming a Star Coton owner, you should contact the breeder about availability. To reserve your puppy of choice, a $1,000 deposit is required. The price of the puppies is between $4,000 and $4,500.
There is a possibility to have your puppy delivered to your nearest airport for an additional fee. For additional information, don't hesitate to contact the breeder.
Breeder Information
Breeder's name: Donna Mercer
Location: Woodruff, SC 29388
Phone number: +1 678-617-4251
Email: [email protected]
Website: Star Coton De Tulear
2. Morninglow Cotons – Northbrook, Illinois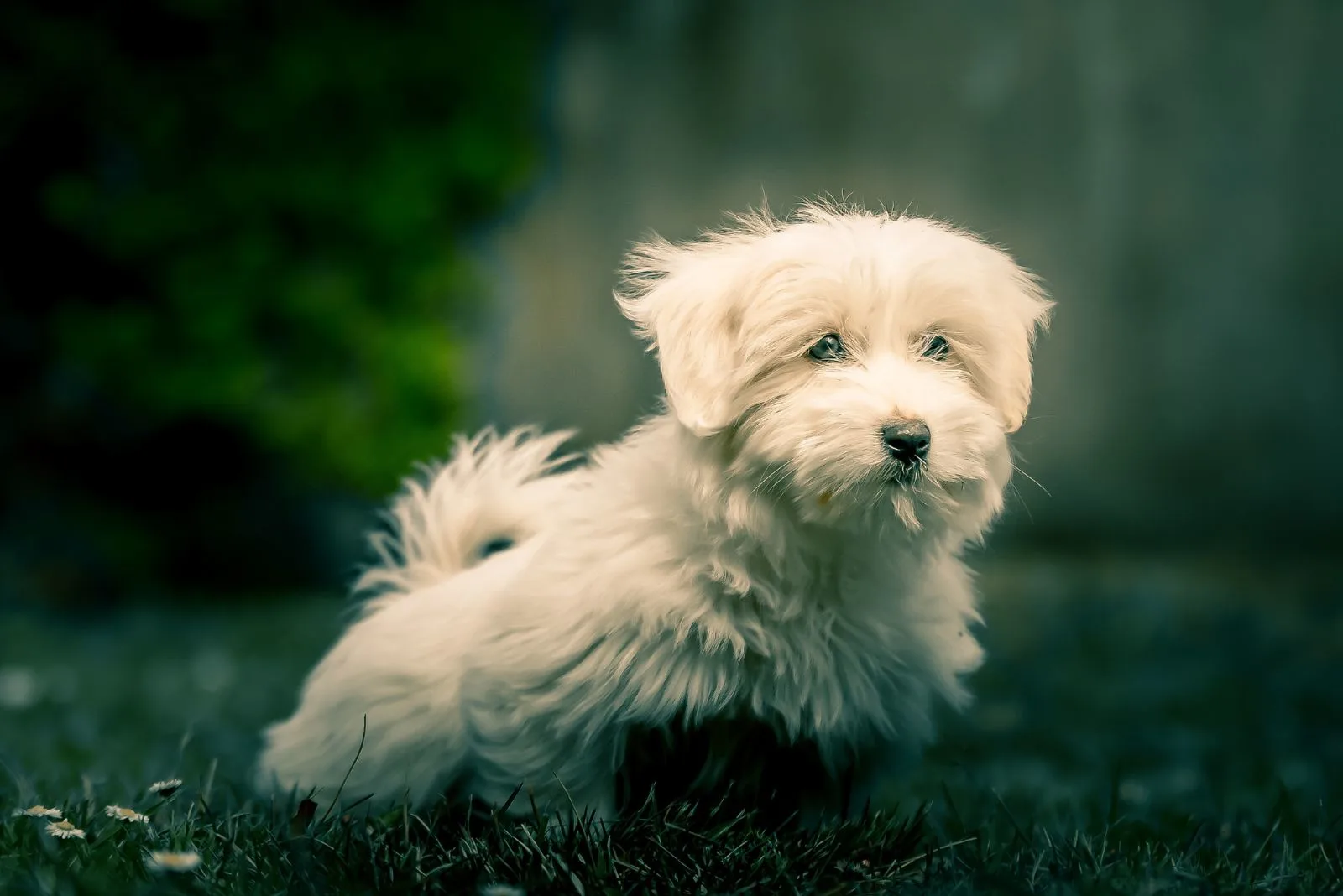 Morninglow Cotons is an American Kennel Club Breeder of Merit breeding program run by a husband and wife team based in Northbrook, the northern suburbs of Chicago. They are huge Coton de Tulear fanciers, as well as great exhibitors and breeders.
In 2009, they got their first Coton de Tulear puppy, called Sammy, and it is safe to say that the rest is history. They like to say that Cotons are just like potato chips — you can't just have one. This is what led them to create Morninglow Cotons.
They are members and Code of Ethics breeders of the United States of America Coton de Tulear Club and the North American Coton Association, as well as the Vice President of the Park Shore Kennel Club (a major all-breed club in the Chicago area).
All of their dogs are raised in their home as cherished members of the family. They are bred with care, knowledge, and lots of love. Morninglow Cotons are dogs bred for health and for temperament, which is why all their breeding dogs are thoroughly OFA health-tested.
As soon as possible, the puppies are exposed to various sights, sounds, different people, car rides, and different animals in order to raise well-adjusted pups that will easily adapt to a new family.
If you are interested in Morninglow puppies, please contact the breeder. They will send you their puppy questionnaire to fill out, which will help them determine if one of their puppies is the right fit for you and your family.
Breeder Information
Breeder's name: Leslie and Emilio Machado
Location: Northbrook, IL
Email: [email protected]
Website: Morninglow Cotons
Facebook: Morninglow Cotons
Instagram: Morninglow Cotons
3. Sugar Bay Cotons – Olympia, Washington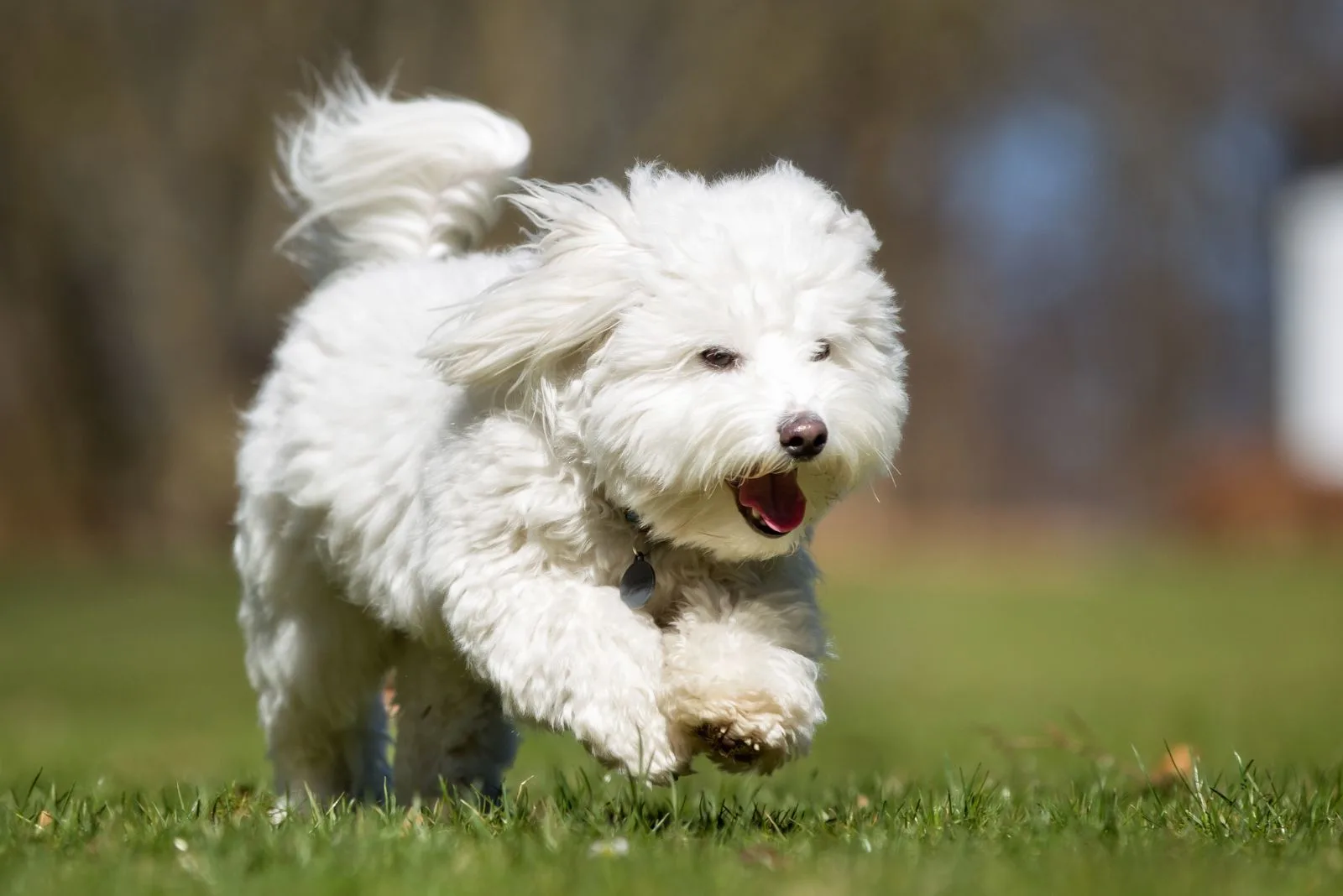 Founded in 2001, Sugar Bay Cotons has been showing and breeding Coton de Tulear pups ever since. Beverly Kohler, who actually works as a nurse practitioner, has dedicated all her free time to these beautiful dogs.
She bought her first Coton puppy for a pet, but soon, she started showing him. According to her, Oscar was the best dog ever, and the two of them were a great team. 33 Best in Show awards are proof of that.
A couple of years after she got a female dog named Ziggy, Beverly had her first litter of two puppies, and the rest is practically history.
At Sugar Bay Cotons, they make sure to breed according to the breed standard, and thus, achieve the best temperament, structure, and movement. All dogs live in the house with her, and they have complete freedom to roam around and explore.
She does a lot of genetic screening in order to make sure that all her dogs are perfectly healthy. Litters usually occur only once or twice each year. If you are interested in a puppy, don't hesitate to contact the breeder. For litter inquiries, visit their website.
Breeder Information
Breeder's name: Beverly Kohler
Location: Olympia, Washington, United States
Phone number: +1 360-357-7624
Email: [email protected]
Website: Sugar Bay Cotons
4. Cotons Of Whispering Lane – Surprise, Arizona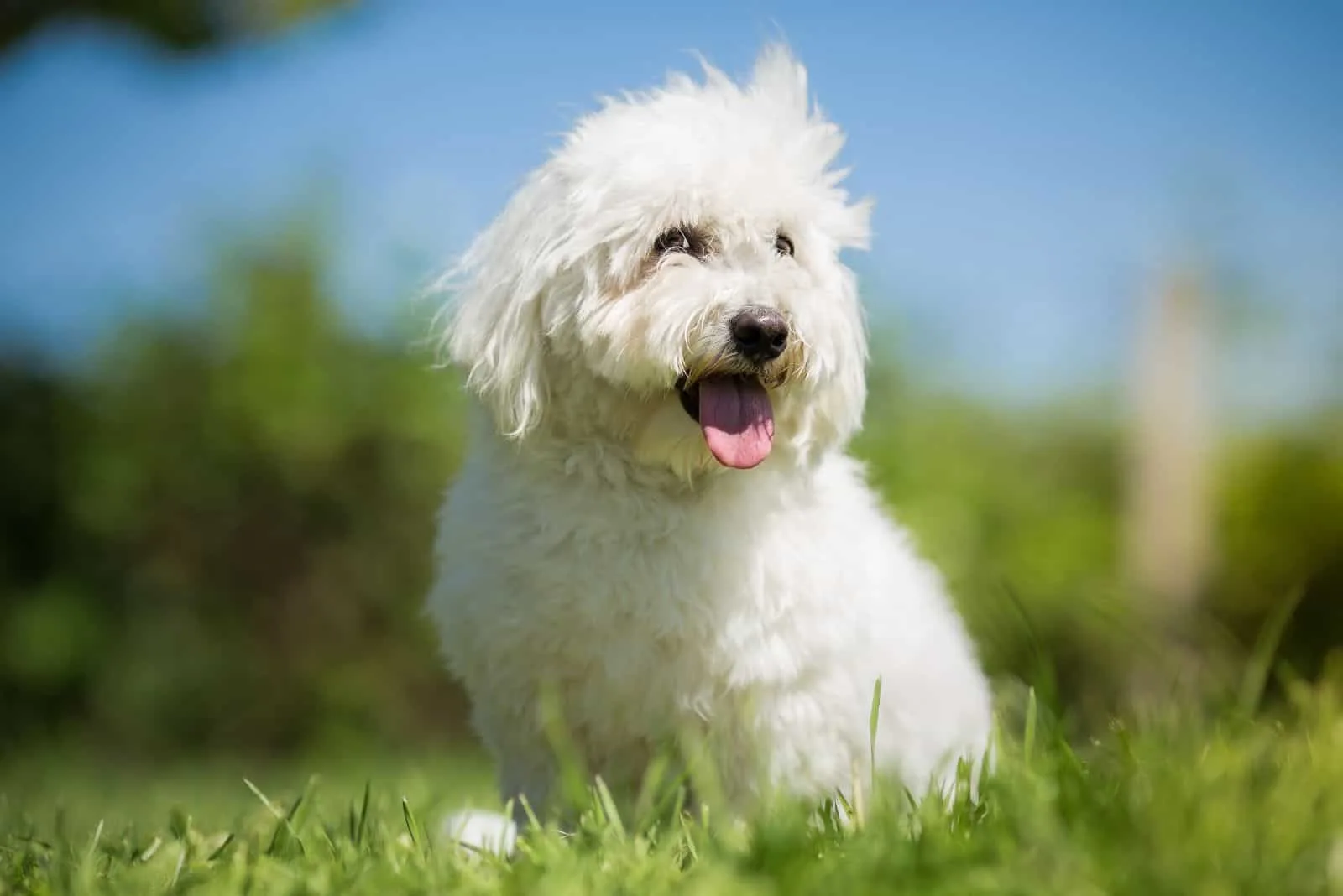 A beautiful surprise is coming to you from a city called Surprise, in the U.S. state of Arizona. Experience the whimsical and enchanting Coton de Tulear breed with the Cotons of Whispering Lane breeding program.
They are a Code of Ethics breeder with the American Coton Club (ACC). Also, they support rescue efforts in the community while actively participating in therapy, performance, and conformation events.
Their goal is to produce healthy and well-socialized puppies that are going to be wonderful companion dogs for your family. Therefore, they carefully plan each breeding to ensure exceptional temperament, health, and sound structure.
All of Whispering Lane dogs come from champion bloodlines, and have to pass extensive health tests. A lot of their time is spent introducing puppies to all sorts of interesting situations and activities in order to help them with their development and socialization.
Puppies usually leave between their ninth and tenth week of age, prior to which extensive research and thinking has been done in order to find the right match between a puppy and its prospective puppy buyer.
If you are interested in these little, fluffy white dogs and would like to make one your next family member and companion, go ahead and fill out and submit their "prospective owner questionnaire". Once they review your application, they will get back to you.
In the meantime, check their puppy blog for the latest updates and fun puppy news.
Breeder Information
Breeder's name: Melinda Amsden
Location: Surprise, AZ
Phone number: +1 610-730-6306
Email: [email protected]
Website: Cotons Of Whispering Lane
5. Starkatcher Coton De Tulear – Leesport, Pennsylvania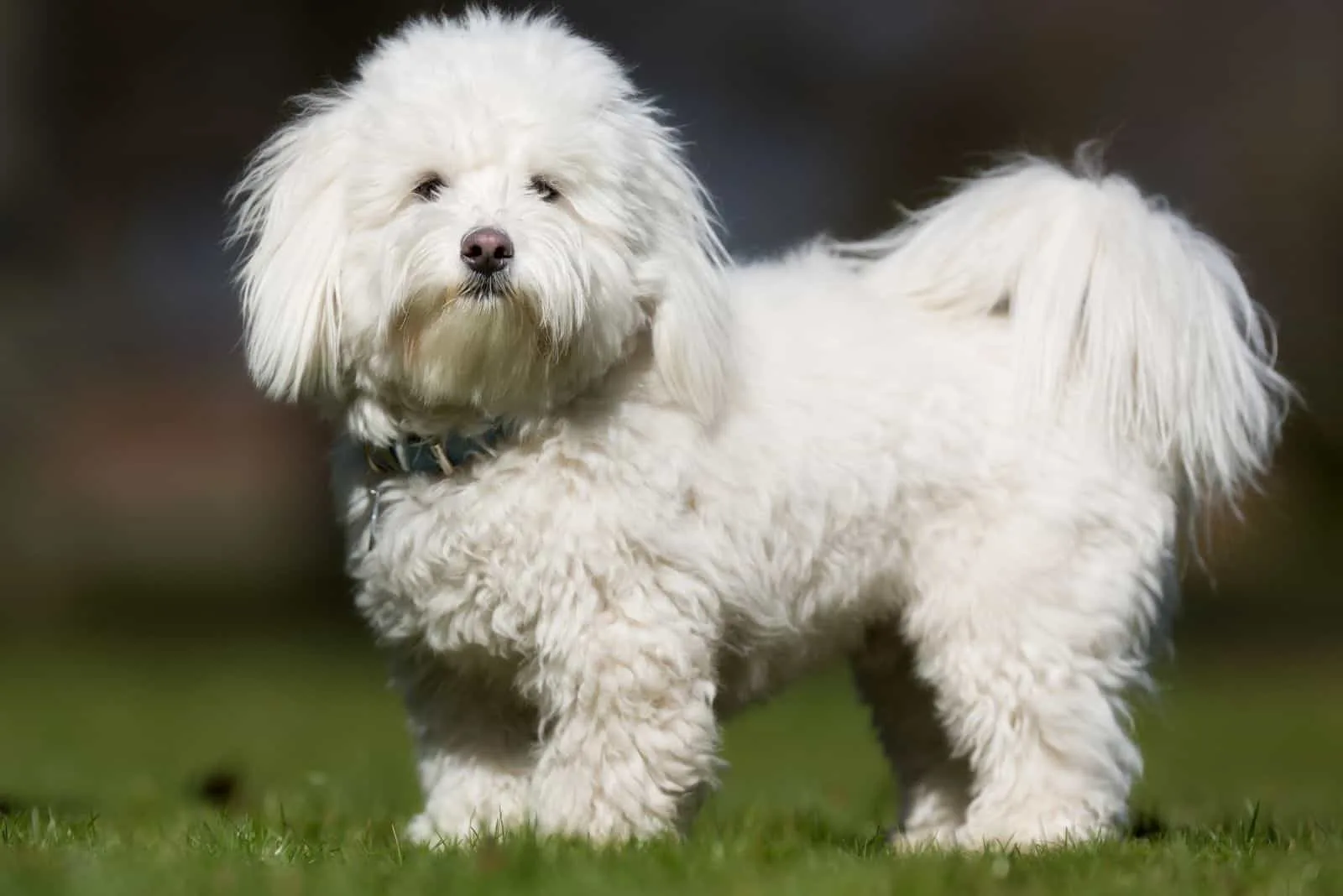 May we introduce the Starkatcher Coton de Tulear breeding program — where dreams come true. If you are looking for uniquely adorable and expressive Cotons, this is the place to go.
Located in the greater Pennsylvania area, Starkatcher Cotons have more than 20 years of experience breeding happy and healthy magical floofs. They breed to the approved Coton breed standard and proper size measurements.
They strive for exceptional health, which is why they do a lot of health testing and make sure that each Starkatcher Coton has a strong history of good genetics.
Eileen has served as Vice President in the USACTC and President of the AACDT, as well as working as an AKC judge, which she is extremely proud of.
However, her dogs have always been her greatest accomplishment. She has bred, owned, and handled multiple award-winning Cotons, champions, dogs that have competed in agility, served as therapy dogs, earned Canine Good Citizen titles, and most importantly, have been the best companion dogs that anyone could ask for.
If you, too, want to be blessed by the presence of these beautiful pups, feel free to reach out to the breeder. You can contact her via phone or email. You can also visit their website for more information and some adorable pictures of their dogs.
Breeder Information
Breeder's name: Eileen Boyer Narieka
Location: Leesport, PA 19533
Phone number: +1 484-577-9740 or +1 610-926-1681
Email: [email protected]
Website: Starkatcher Coton De Tulear
6. Shiloh Cotons – Granbury, Texas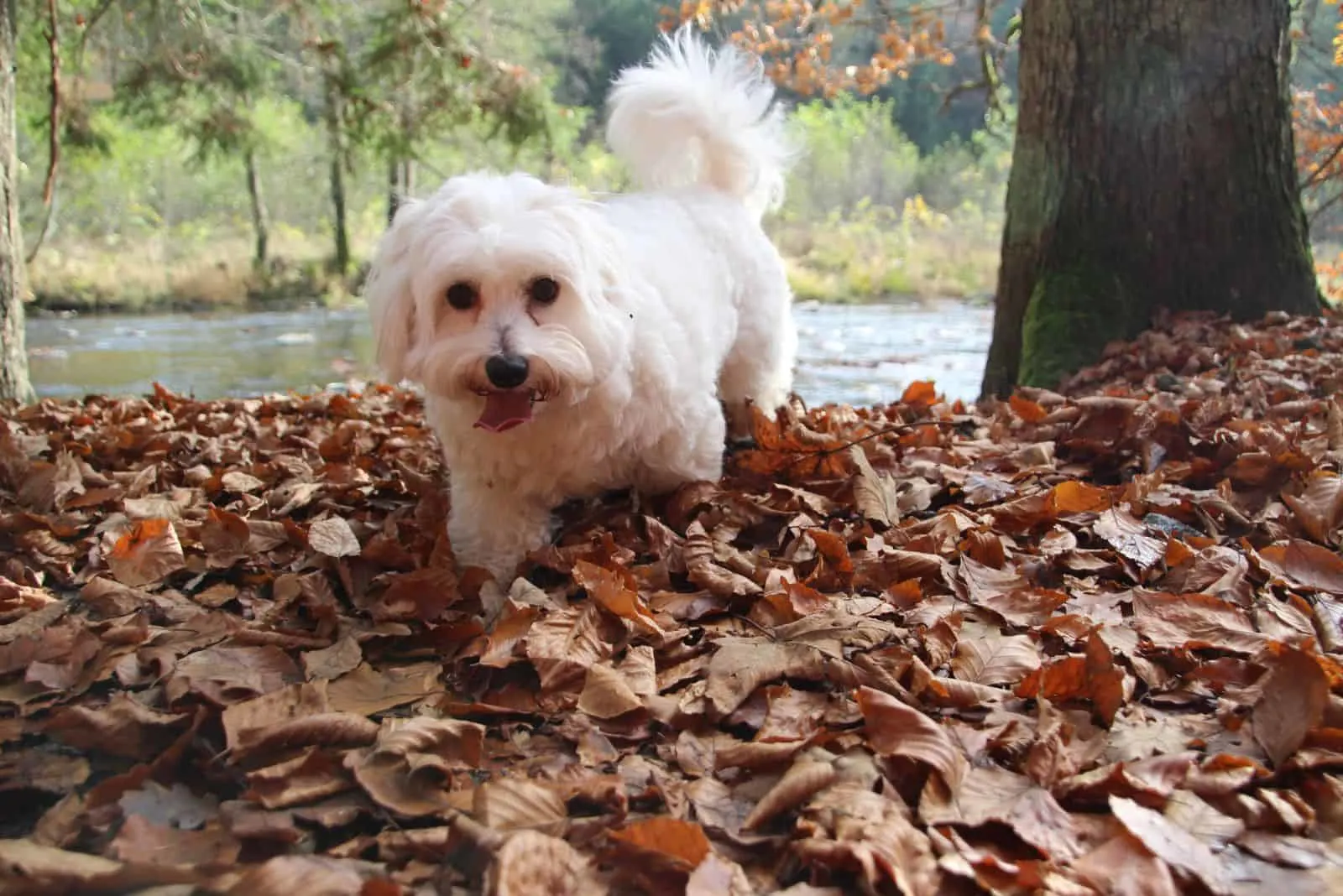 The Shiloh Cotons breeder offers a wide range of show dogs as well as beautiful and loving family pets. Kellie, a huge fan of Coton de Tulears, is located in Fort Worth, Texas.
Kellie is the breeder of one of the best Coton de Tulear puppies in the USA and around the world. Their goal is to breed both beautiful and healthy pups that will bring joy to people every day.
All their breeding dogs are health-tested and checked for eyes, hips, and elbows, and also DNA-tested by Embark for any genetic issue.
All puppies are raised in their home and socialized with children and other animals. They are also vaccinated, dewormed, microchipped, and vet checked before they leave for their new home.
Shiloh Cotons' puppies come with:
· a two-year health guarantee
· a puppy starter kit
· a blanket and toys with mom and littermates' scent
· a food starter bag
· AKC registration
If you are interested, please apply by submitting their puppy questionnaire, which will help them find you the perfect match. The price of Shiloh Cotons' puppies is between $3,000 and $4,000.
Breeder Information
Breeder's name: Kellie Bruce
Location: Granbury, TX 76049
Phone number: +1 817-946-5645
Email: [email protected]
7. Showboat Kennels – Thomaston, Georgia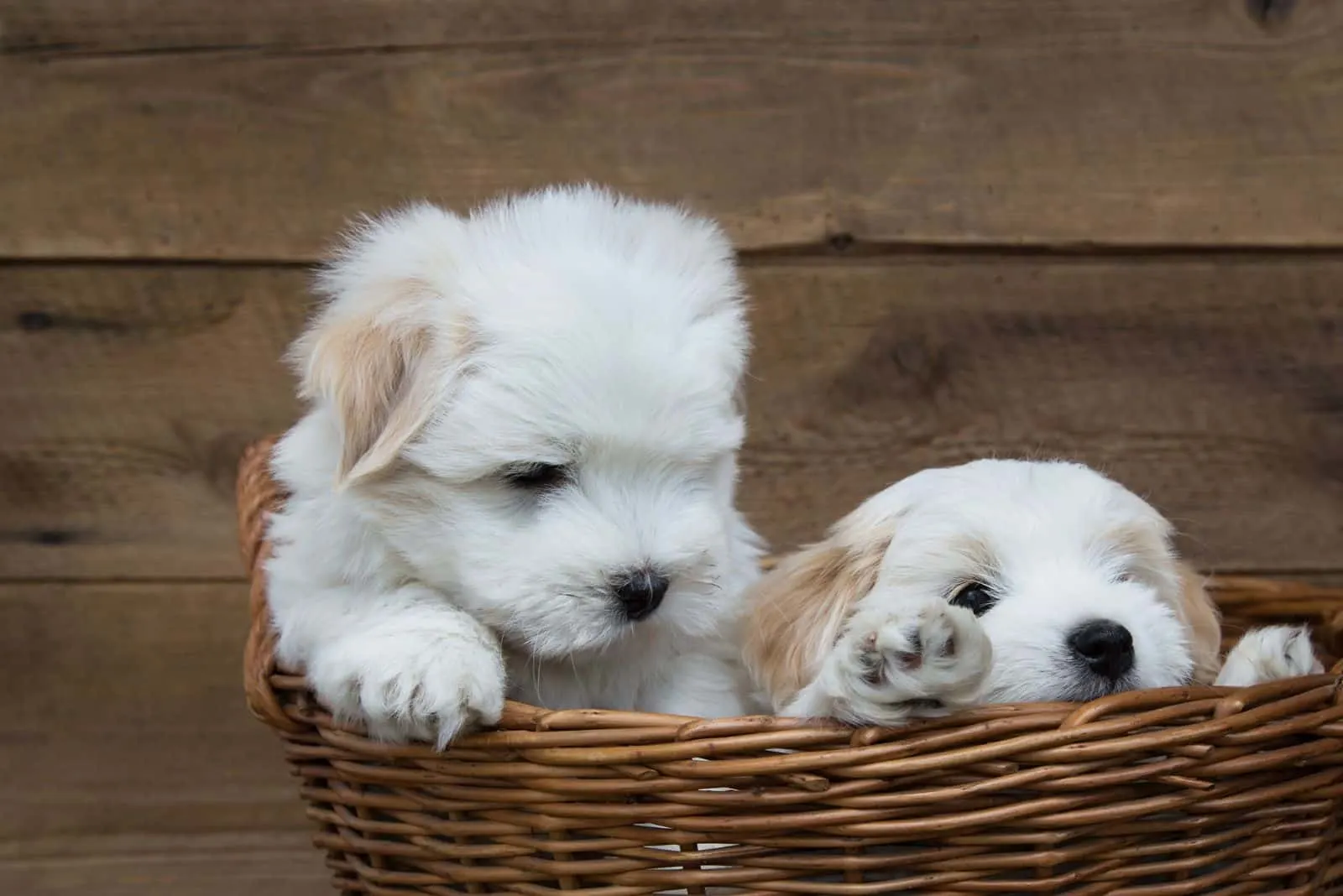 Showboat Kennels is the AKC Breeder of Merit of the following dog breeds: the Shiba Inu, the Coton de Tulear, Toy & Mini Poodles, and the Russian Tsvetnaya Bolonka, and they have been breeding dogs for over 35 years.
Ever since she was a little girl, Deborah was surrounded by different dog breeds that her father owned. She became fascinated with dogs and learning more about new breeds, which eventually led her to where she is now – a multi-breed person.
Some of her dogs came to her in desperate need of a home, and some, she chose to purchase for herself, but no matter what, they are all equally loved and cared for.
All of their dogs are loved family members, and will make a great addition to your own family. Puppy parents are health tested, and puppies come with a health guarantee and lifetime support from the breeder.
Although their website offers a great deal of information, the breeder actually prefers to talk to puppy buyers in person, so please, if it is possible, call for any inquiries.
READ ALSO: These 27 Russian Dog Breeds Will Leave You Amazed
Breeder Information
Breeder's name: Deborah Howington
Location: 629 N Delray Rd, Thomaston, GA 30286, United States
Phone number: cell +1 706-975-1127 and home +1 706-648-6801
Email: [email protected]
Website: Showboat Kennels
Facebook: Showboat Kennels
8. California Cotons – Newcastle, California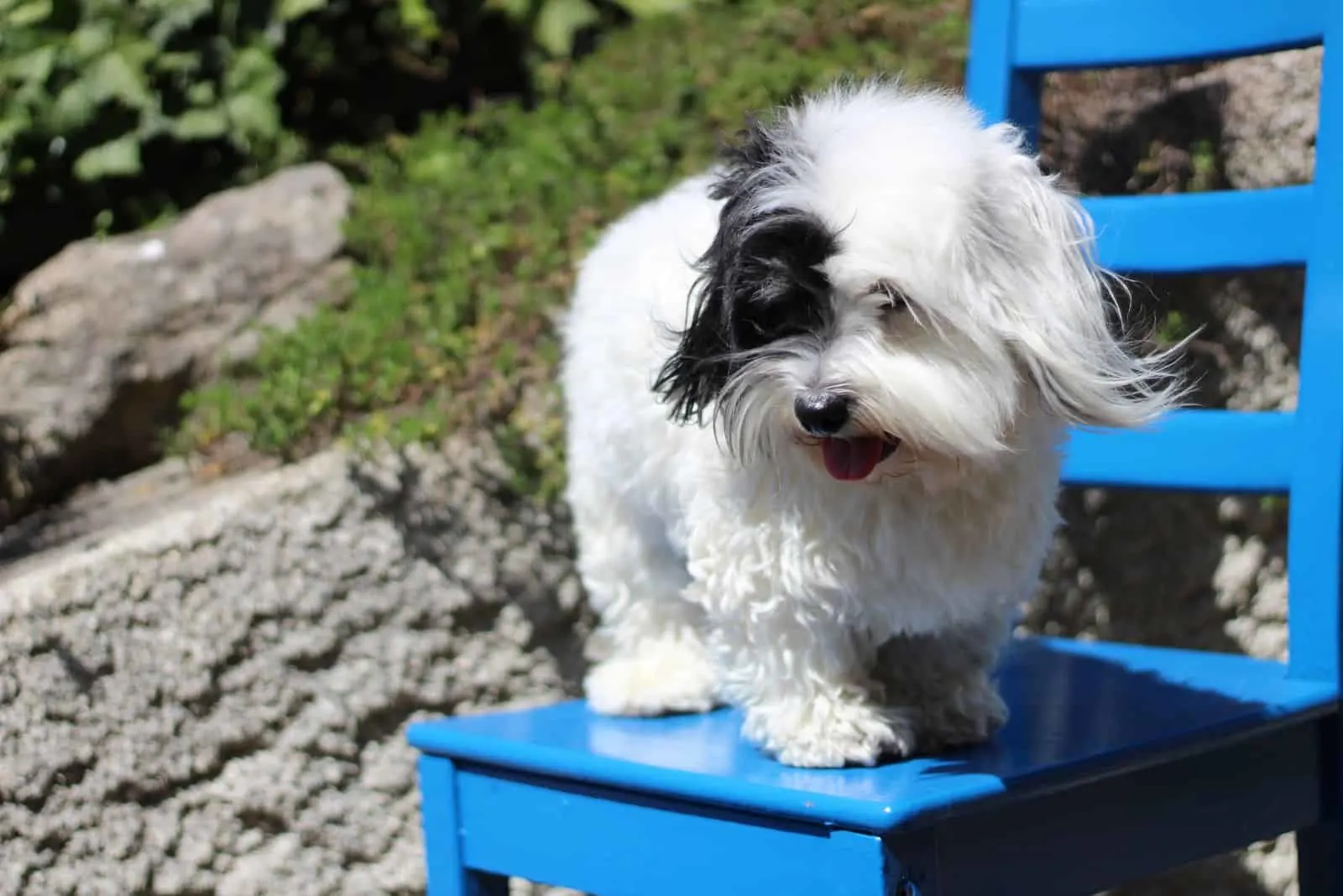 California Cotons is a small, family-based breeder of cuddly and playful Madagascar doggos. The Dogs from their breeding program are from champion bloodlines, and have passed all CHIC tests to ensure their health.
All pups are raised in their home, and they have only one to two litters a year. To reserve a puppy, a $200 deposit is required. The deposit is refundable until one week after the DOB of the puppy, or payment.
With your Coton puppy, you will also receive:
· digital vaccination records
· digital pedigrees
· a food starter kit
· a collar, a leash, and two toys
· disposable travel dishes and puppy pads
· a blanket with mom's scent
· a puppy folder with all printed documents
To get in touch with the breeder, please fill out the form, which you can find on their website.
Breeder Information
Breeder's name: Mike and Lynette Loveland
Location: Newcastle, CA 95658
Phone number: +1 916-207-7455
Email: [email protected]
Website: California Cotons
Facebook: California Cotons
Instagram: California Cotons
How Much Is A Coton De Tulear Puppy?
A Coton de Tulear puppy is not something that you will see everyday on the street, but the breed's popularity is slowly but surely growing, especially among dog lovers and enthusiasts.
A rarer breed like this will most likely cost a little bit more money, especially if you are looking for a high-quality, well-bred dog that comes from a reputable breeder.
For a Coton de Tulear puppy from a reputable AKC-registered breeder, you will be looking to pay between $2,000 and $4,000.
The average price is around $3,000; however, you might also want to count in the cost of travel because there are not many breeders in the USA, and you might not always find the right breeder nearby.
Also, you might find some breeders selling their dogs at a bargain price, but be forewarned because this is often the sign of a backyard breeder, a puppy mill, or a pet shop. These people and organizations do not have good breeding ethics, and you should try to avoid them at all costs.
Their dogs are often bred and raised in poor conditions, purely out of profit and without any love for dogs at all. Make sure that you always check references, and look for breeders who provide truthful health guarantees.
If you want to adopt a Coton de Tulear, you will save a lot of money. Usually, adoption requires only an adoption fee, which is between $50 and $300, depending on the state.
However, you will have a hard time finding one of these dogs in shelters and rescues because they aren't usually available in those places.
There are also costs of food, veterinarian appointments, the initial setup, and various supplies that you should take into consideration before you decide to purchase this puppy, or any other, as a matter of fact.
Depending on how much you are looking to spoil your furry friend, these dogs can cost you from $50 to $200+ per month. All in all, they are not that expensive to own if you budget it rationally.
RELATED: Free Puppies In Your Area For Adoption: 13 Ways To Find A Free Pet
Final Thoughts
These are our top choices for the best Coton de Tulear breeders across the states. We sincerely hope that you liked reading about them, and that you have learned something new.
Hopefully, your next furry friend is somewhere here waiting for you, so don't hesitate to get that application going. The sooner you do all the paperwork, the sooner you will be able to enjoy a wonderful life with your adorable pooch.
Having a dog in the house is a great way to make the world a better place. There is nothing better than coming home to a happy face that is so excited to see you that it cannot contain itself.
Do you have any experience with Coton breeders? We would love to hear your opinion.
Related Content
8 Best Yorkshire Terrier Breeders In North Carolina
9 Maltese Breeders: Best Places To Find A New Puppy