If you are searching for reputable Cavapoo breeders in Canada, we are happy to introduce you to the best Cavapoo breeders in Ontario.
The Cavapoo is a wonderful hybrid dog that derives from crossing a Poodle and a Cavalier King Charles Spaniel. Now, depending on the Poodle parent being a Miniature Poodle or a Toy Poodle, the Cavapoo offspring will range in size.
Although both parent breeds are purebred dogs, the Cavapoo isn't considered a pure breed. The Cavapoo is a cross breed, a mutt, a hybrid dog, or as some like to call it — a designer dog.
This cute designer dog also goes by the names Cavoodle, and Cavadoodle. So, it's really up to you what you will call it.
Regardless of the name, we are 100% sure that you have fallen head over heels for this adorable teddy-bear dog.
All national kennel clubs register only purebred dogs. So, registering a Cavapoo with kennel clubs, such as the AKC or the CKC is practically impossible.
But, that doesn't change the fact that there are reputable Cavapoo breeders in Ontario, who keep producing healthy puppies.
You will be surprised once you see how many paw lovers like yourself are interested in purchasing Cavapoo puppies.
Reputable Cavapoo breeders in Ontario have their hands full with developing healthy Cavapoo litters and managing long waiting lists.
Let's see how they do it!
Cavapoo Puppies For Sale In Ontario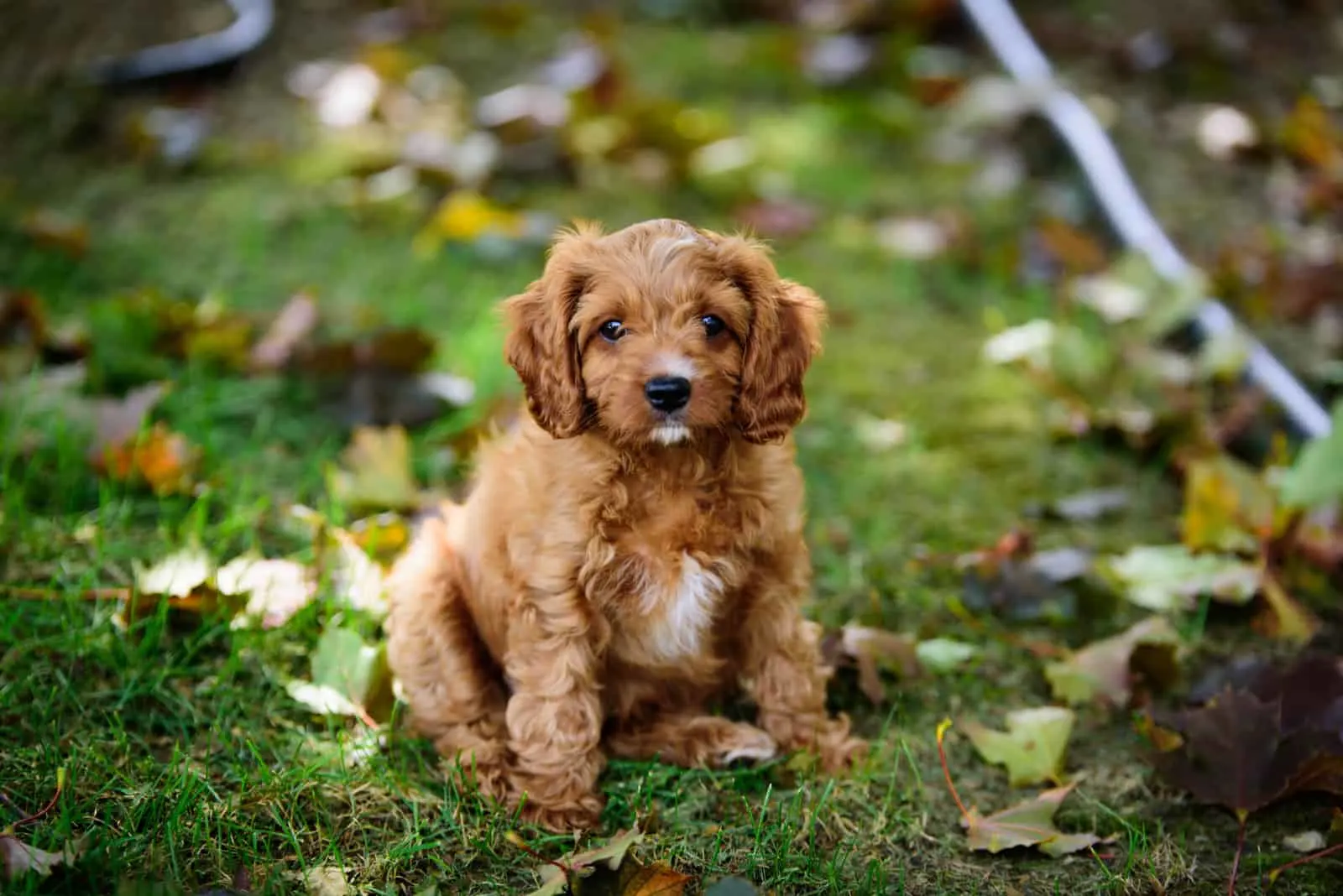 There are many Cavapoo puppies for sale In Ontario. Alongside Cavapoo puppies, you can find Goldendoodle, Cavachon, and Cockapoo puppies.
A variety of Poodle crosses in Ontario are available at online pet markets, pet stores, and dog breeders. But, finding the right Doodle breeder is a whole lot of work.
In fact, finding quality Cavapoo Breeders in Ontario might be more difficult than finding breeders who develop purebred dogs.
Prospective first-time dog owners are often confused about where to find a new puppy. What these dog owners should know is that finding the right Cavapoo breeder is more important than finding a Cavapoo puppy.
Here are the top 6 Cavapoo breeders in Ontario. Make sure to check them out and choose your favorite Cavapoo breeder!
1. A & R Country Kennel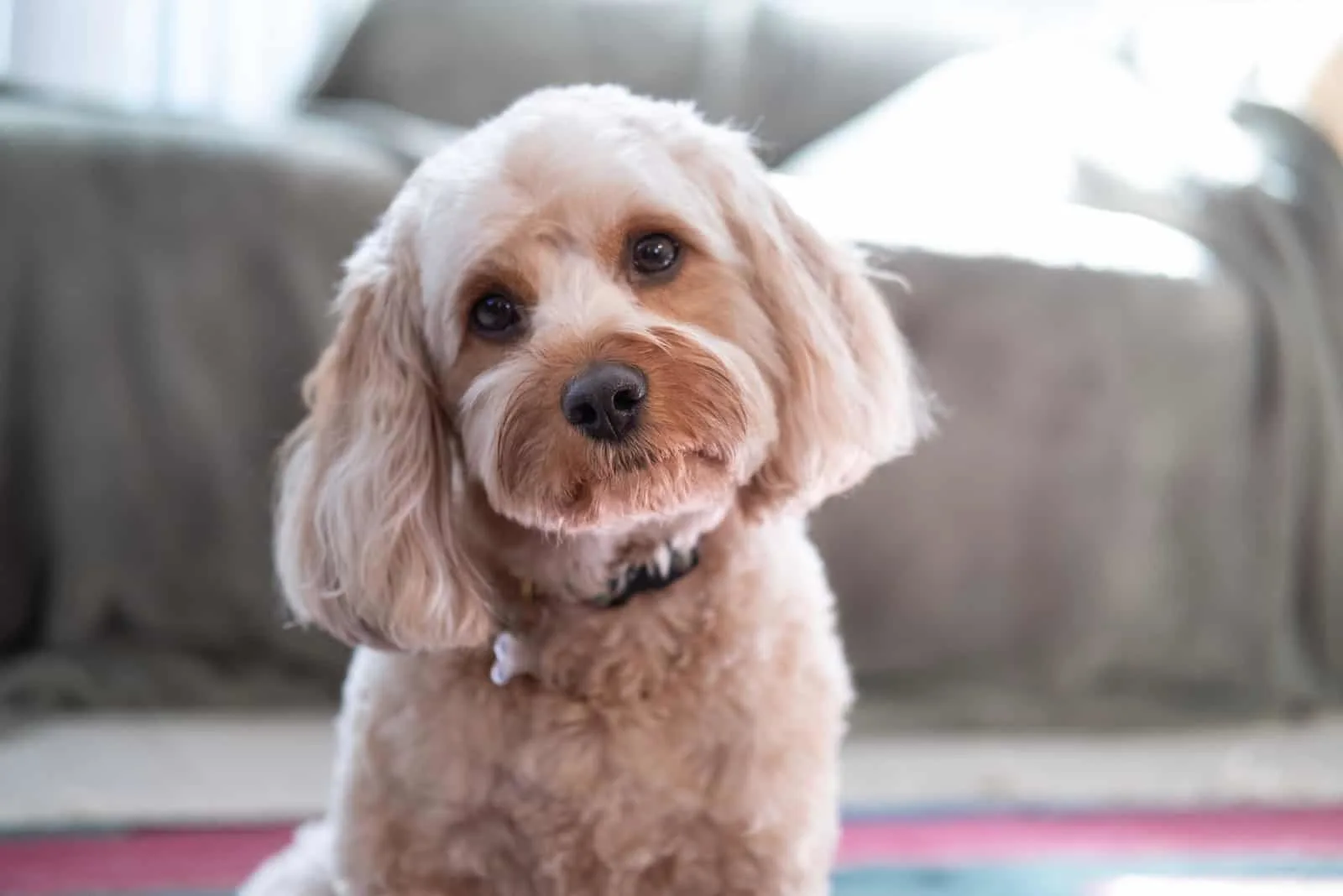 We will start with one of the most responsible Cavapoo breeders in Ontario. Meet the A & R Country Kennel!
Interested in a Cavapoo, a Cockapoo, a Shih-poo, a Bernedoodle, or a Schnoodle? — A & R Country Kennel has them all!
These breeders are well known for producing high-quality Poodle crosses. So, if you are a huge Doodle fan like I am, this is the perfect breeder for you.
They started off back in 2001, and they have been keeping the Doodle world vibrant ever since.
Their Doodles are highly-trainable, intelligent, and affectionate little dogs. With a great personality comes a great, fluffy coat. Low-shedding, soft, and hypoallergenic — what's not to love about A & R Country Kennel's Doodles?
At eight weeks of age, their Cavapoo puppies are ready to find new families. Before leaving to its forever home, the Cavapoo puppy receives age-appropriate vaccinations, deworming treatments, and a microchip.
The Cavapoo puppy is also backed with a two-year health guarantee. Placing a $500 deposit secures your spot on the long waiting list. This deposit is non-refundable.
So, make sure to stay updated on upcoming Cavapoo litters!
A & R Country Kennel details
Email: [email protected]
Website: A & R Country Kennel
Phone: +1 613-332-6232
Location: 98 Stringer Rd, McArthurs Mills, Ontario K0L 2M0, Canada
Facebook: A & R Country Kennel
YouTube: A & R Country Kennel Breeder Puppy Transition Coach
2. Pleasant Meadows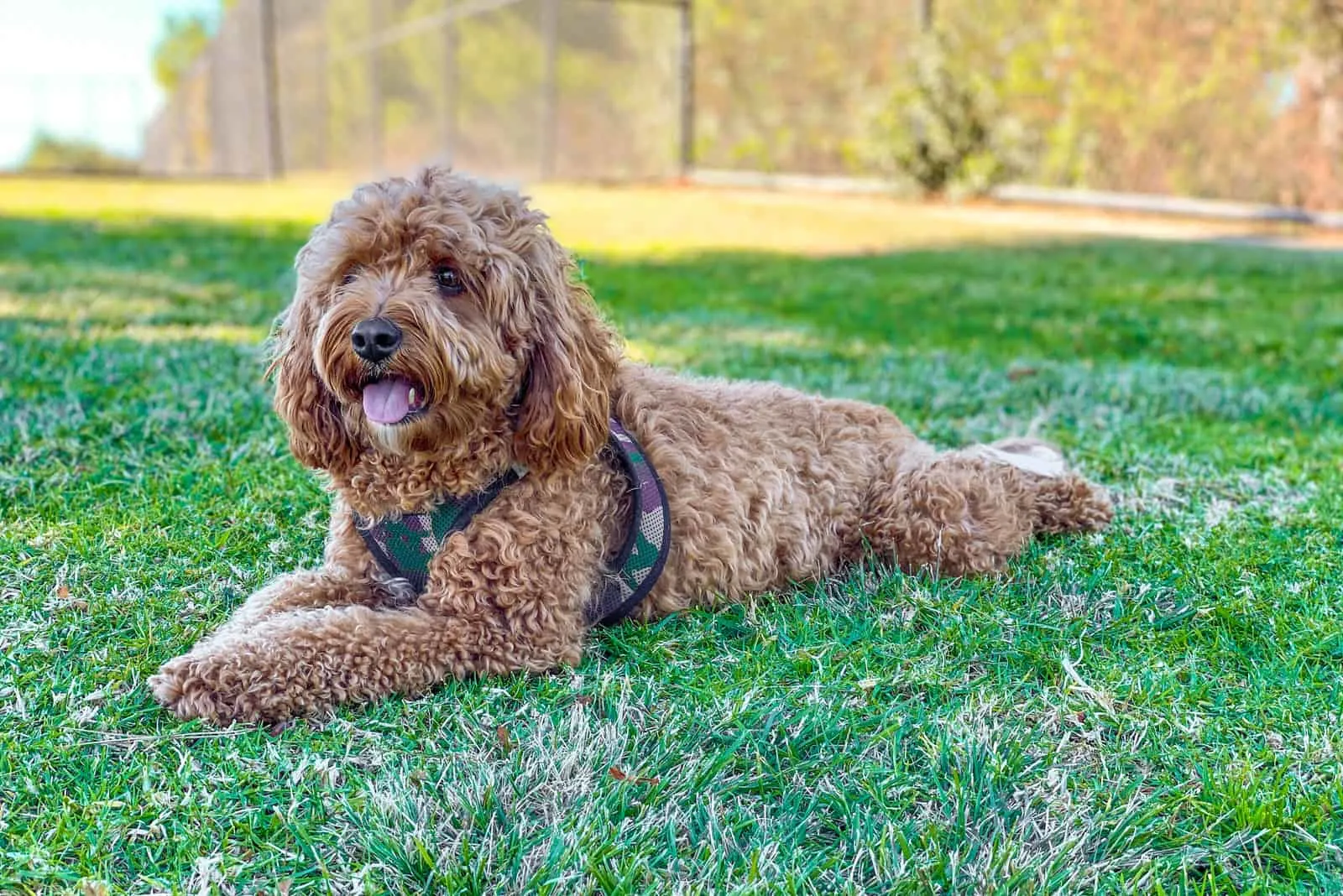 Cavapoos from Pleasant Meadows are home-raised and well-socialized little canines. These breeders have been developing healthy Cavapoos since 2011.
Nowadays, they are focusing on breeding different Doodles, but they still offer high-quality Cavapoo litters.
Throughout the years, these breeders have achieved a healthy Cavapoo lineage. Every Cavapoo dog is thoughtfully selected into the breeding program.
So, over time, Pleasant Meadows developed different generations of healthy Cavapoo puppies.
Their puppies are health checked by a certified veterinarian. Due to the fact that Cavapoo puppies can inherit health issues like progressive retinal atrophy and luxating patella, extra attention is pointed towards such diseases.
Deworming treatments are done by Pleasant Meadow breeders.
To make the transition period easier for both you and your new puppy, Pleasant Meadows offers a puppy pack with a lot of useful puppy items and puppy food.
Alongside essential information for potential Doodle buyers, Pleasant Meadows offers a lot of tips and tricks of owning a Cavapoo puppy. They inform first-time owners about training, dog food, care, and breed characteristics.
So, if you are looking for a reputable Cavapoo breeder in Ontario, get in touch with Pleasant Meadows!
Pleasant Meadows' details
Website: Pleasant Meadows
Location: Central Ontario, Canada
Instagram: @thepleasantmeadowspups
3. Cavapoos Of Ontario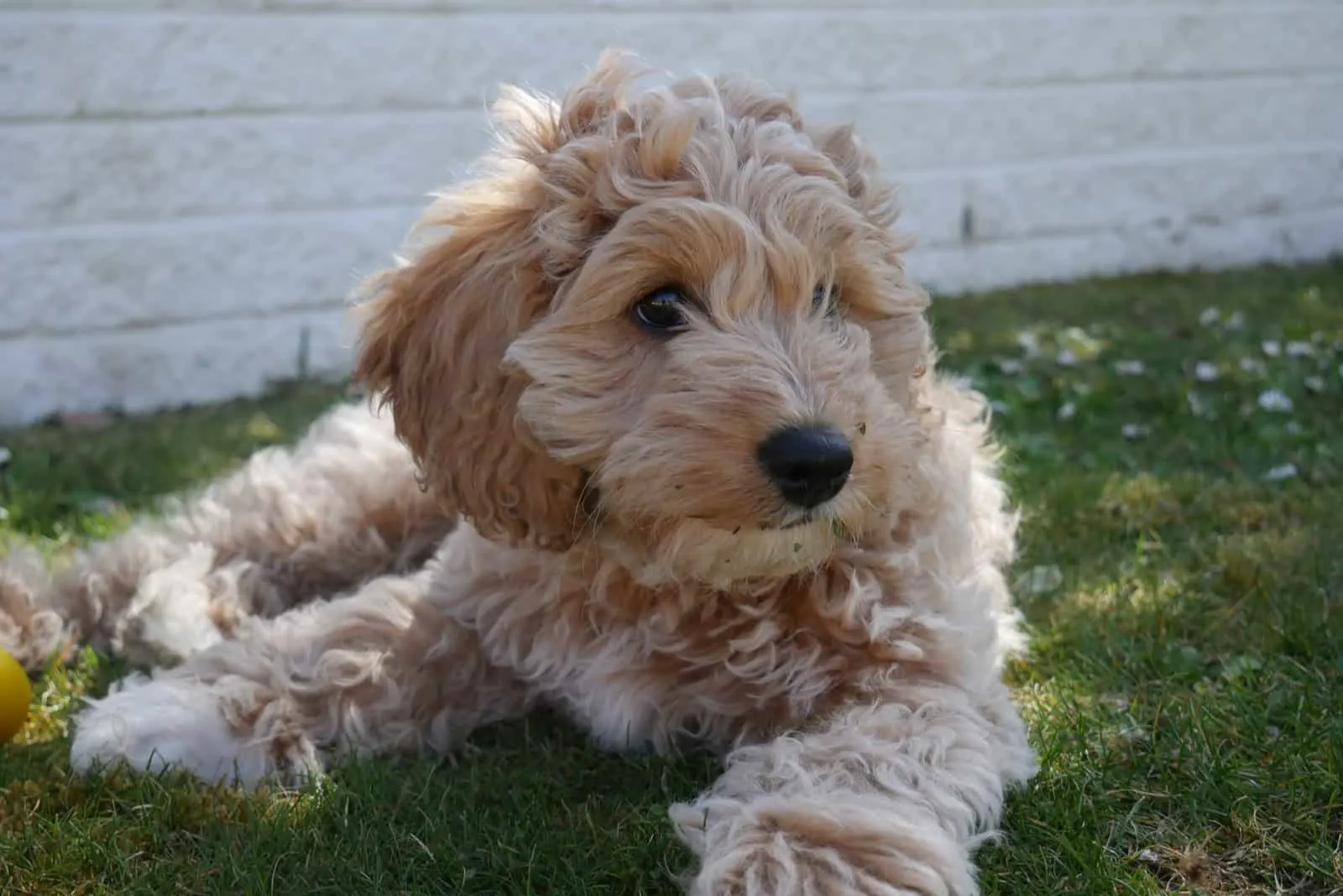 Cavapoos of Ontario is an ethical Cavapoo breeder who practices high-quality breeding programs.
These Canadian Cavapoo breeders strive to develop healthy lines of Cavapoo puppies. But, before they started producing these hybrid dogs, these breeders started their journey with Cavalier King Charles Spaniels and Toy Poodles.
Having both parent breeds' characteristics in mind, Cavapoos of Ontario successfully bred the two and got amazing results — a high-quality Cavapoo lineage in which each Cavapoo puppy inherits the best personality traits from both parent breeds.
Alongside quality personalities, these pooches are known for great physical features. Their fluffy, hypoallergenic, non-shedding coat is a distinguishable characteristic that makes these Cavapoo puppies among the best ones in Canada.
As responsible breeders, Cavapoos of Ontario is focused on the health of each puppy. So, before their dogs leave for their forever homes, they are all backed with veterinary records and a one-year health guarantee.
Cavapoo puppies stay with their mother until they are eight weeks old. By the time the puppy is ready for you to pick it up, it will already be vaccinated, dewormed, and covered with Trupanion pet insurance that lasts one month.
Cavapoos of Ontario offers a guardianship program that you can take part in! If you haven't already checked out this reputable Cavapoo breeder, now's your chance!
Cavapoos Of Ontario details
Email: [email protected]
Website: Cavapoos of Ontario
Phone: 416-816-8183
Location: Georgina, Ontario, Canada
Facebook: Cavapoos of Ontario
Instagram: @cavapoosofontario
4. Three Shades Cavapoos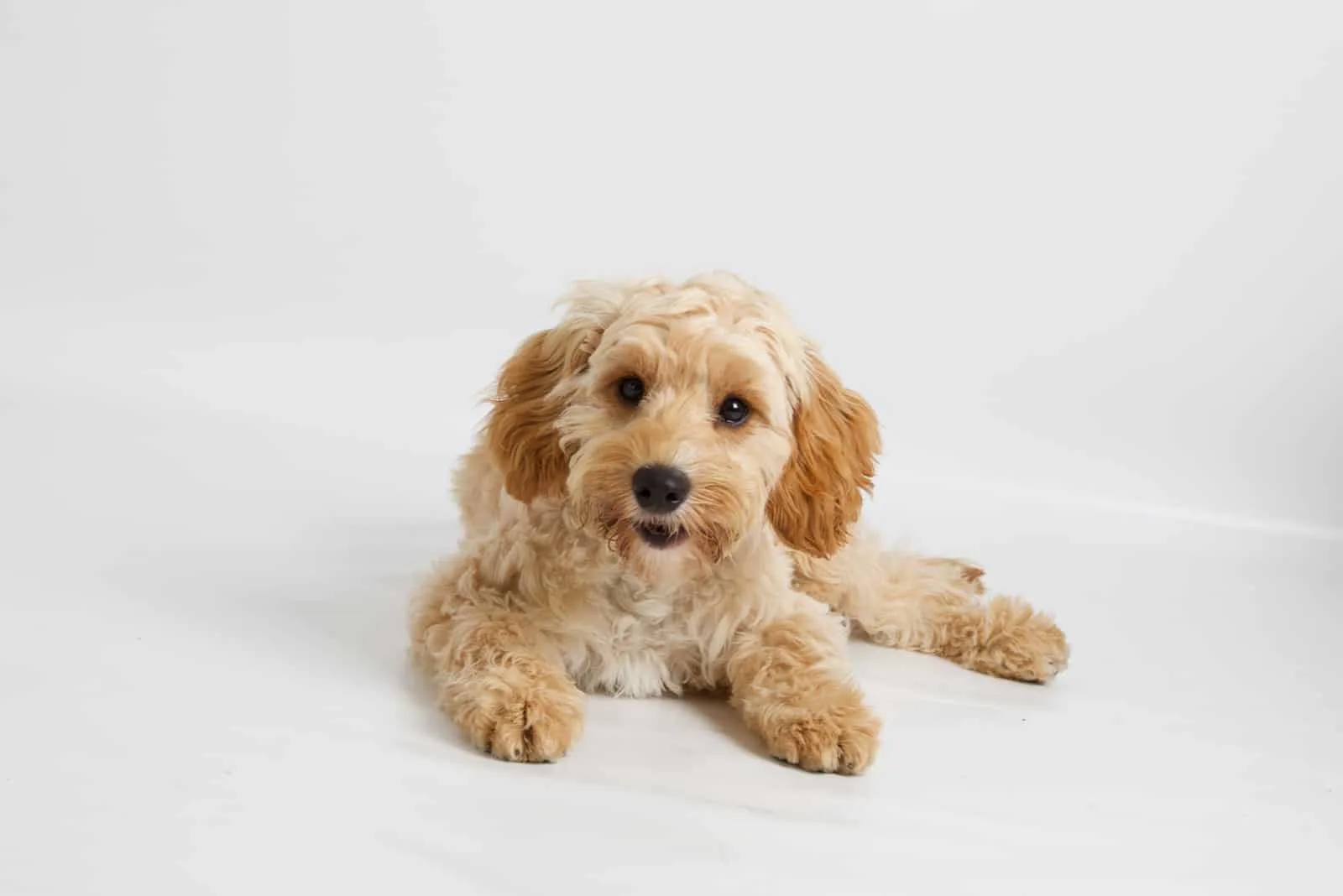 Three Shades Cavapoos takes great pride in crossing a purebred Miniature Poodle sire with a Cavalier King Charles Spaniel dam.
These purebred parents are carefully selected before engaging into the breeding program. This means that both the Miniature Poodle parent and the Cavalier King Charles Spaniel parent are regularly health checked.
At the Ranch Santagato, each puppy is living its dream! Their Cavapoo puppies are surrounded by nature and humans who are entirely devoted to them.
To develop such friendly and outgoing Cavapoo puppies, these breeders know the importance of early socialization. So, each of their puppies undergoes training and socialization, as well as health screenings.
Not only are their Cavapoos the healthiest out there, but these little designer dogs are very good-looking! They inherit a shiny, curly to wavy coat from their parents.
Each puppy is different. The variety of their Cavapoo colors is insane! From sable, black, solid blonde, blenheim red, to apricot — there are so many to choose from!
Three Shades Cavapoos' details
Email: [email protected]
Website: Three Shades Cavapoos
Location: Ontario L9W 5T6, Canada
Facebook: Three Shades Cavapoos
5. Serendipity Acres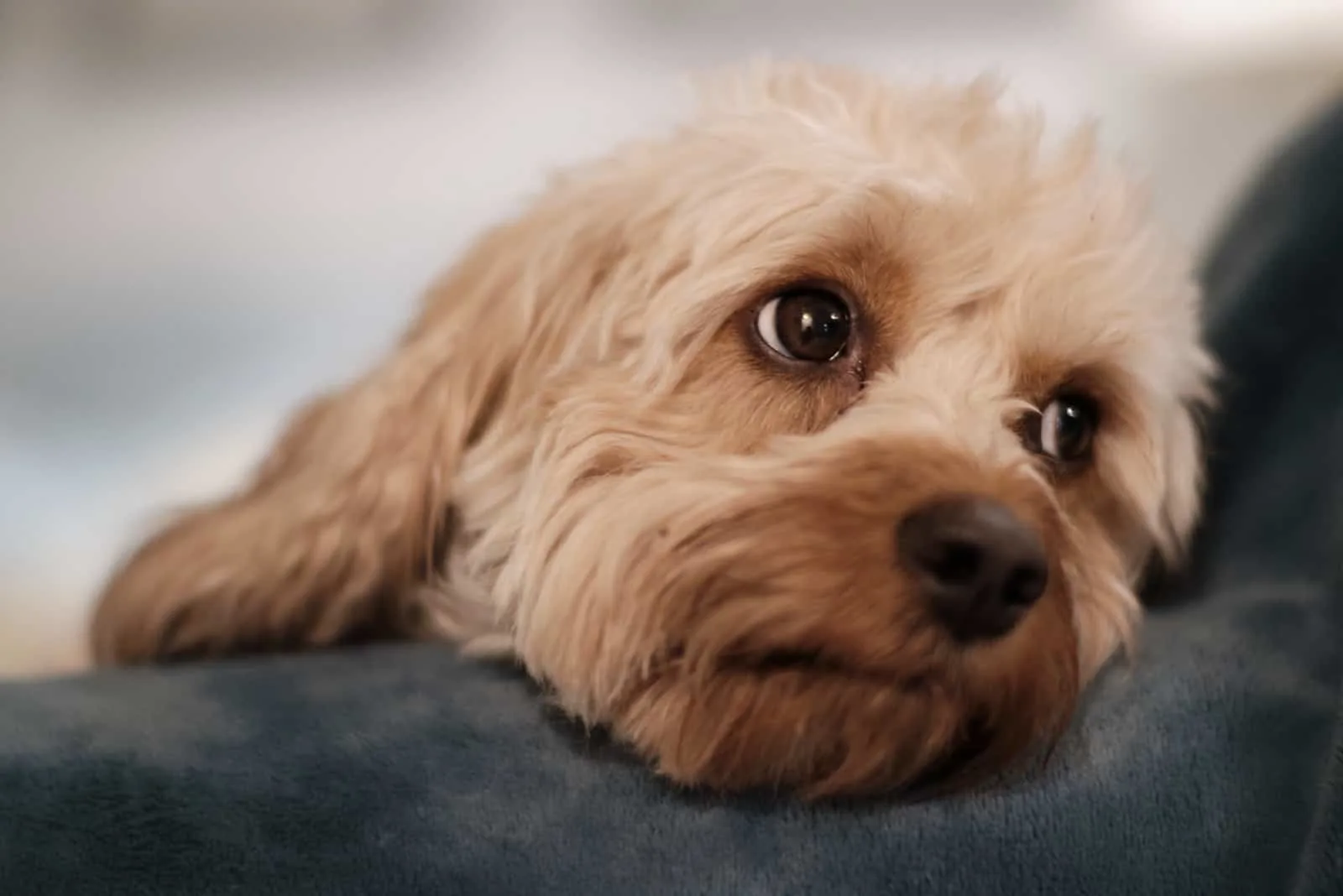 Serendipity Acres primarily breeds purebred Cavalier King Charles Spaniel puppies. But, recently, they have welcomed a new Cavapoo puppy litter!
Having a lot of knowledge and experience in breeding Cavalier King Charles Spaniels, these breeders excel in producing quality Doodle cross breeds.
For Serendipity Acres, healthy puppies are happy puppies. These breeders provide their lovely Cavapoos with a lot of space to run around.
Their puppies' growth is followed by a licensed veterinarian who makes sure each puppy's health is in the best condition.
Every Serendipity Acres' Cavapoo puppy comes with full veterinary records and a health guarantee. So, every puppy receives its first vaccination and deworming treatments.
Training and quality playtime are a part of growing up healthy. So, Serendipity Acres made safe, outdoor areas for their dogs.
Serendipity Acres posts regular updates on their website, so make sure to check them out!
Serendipity Acres' details
Email: [email protected]
Website: Serendipity Acres
Location: Palmer Rd. Palmer Rapids, Ontario, Canada
6. Stoney acre Puppies
Stoney acre Puppies is a family-run kennel with exceptional F1 and F1B Cavapoo puppies. These breeders are located in a small area of Bancroft, in Ontario.
Their Cavapoo puppies are born and raised in a loving environment. Each day, they get to interact with people and other animals. So, their Cavapoos undergo early socialization and are quickly accustomed to new faces, smells, and sounds.
The Stoney acre team is very cooperative and supportive of new owners that have bought a Cavapoo puppy from their litter.
Their puppies are under regular veterinarian surveillance. Every Cavapoo puppy from the litter is vaccinated and dewormed.
Alongside health check-ups and maintenance, Stoney acre Cavapoo puppies are trained and socialized to become wonderful family pets for future Cavapoo parents!
If you are looking for an affectionate furever friend, get in touch with the Stoney acre Cavapoo breeder.
Stoney acre Puppies' details
Email: [email protected]
Website: Stoney acre Puppies
Phone: (717) 445-3039
Location: Bancroft, Ontario, Canada
YouTube: Stoney acre Puppies
How Much Does A Cavapoo Puppy Cost In Canada?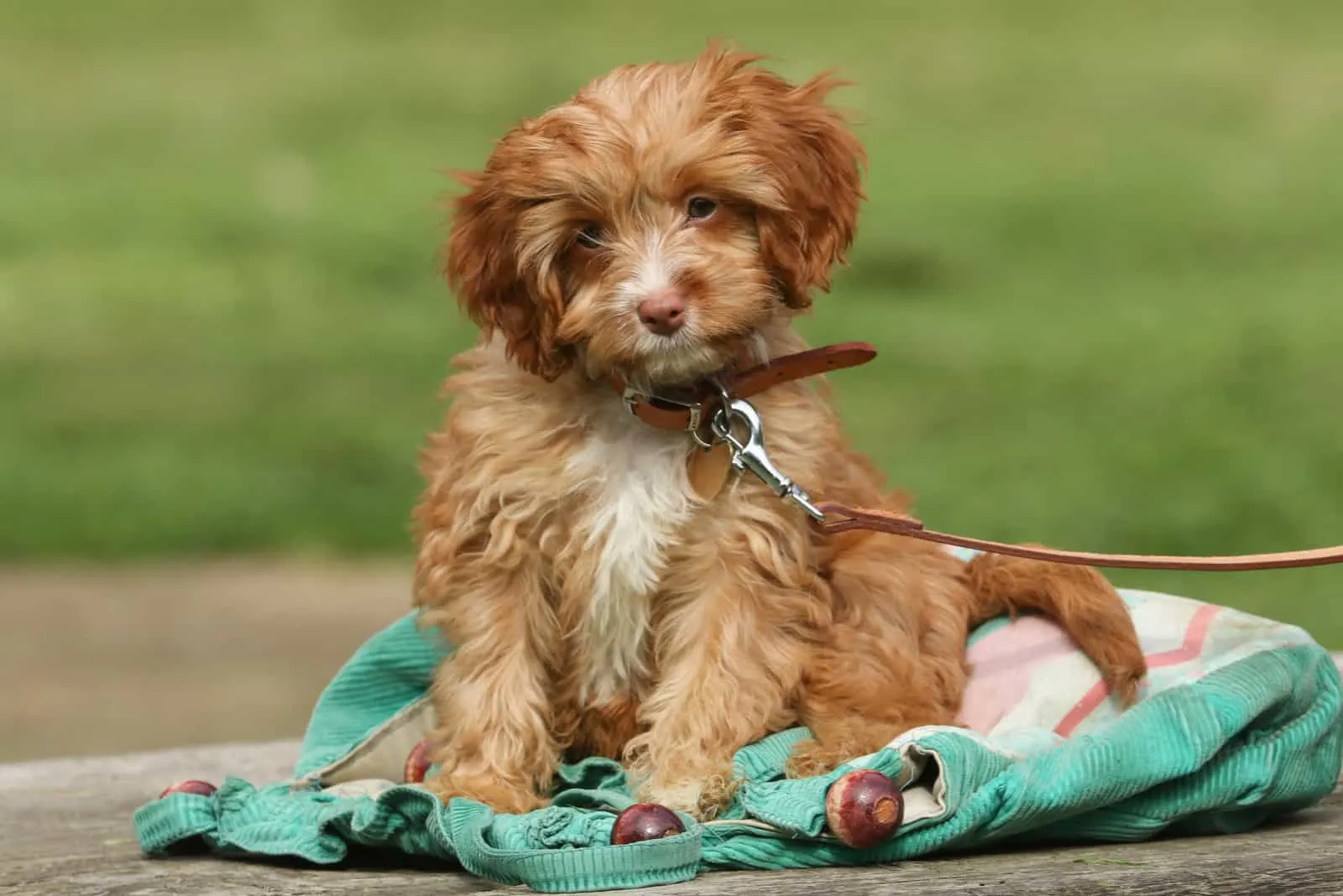 The average cost of a Cavapoo puppy is between $1300 and $2500.
Some may wonder — how can a cross breed cost so much?
Well, there are many factors to take into consideration. Firstly, it takes a lot of knowledge and experience to develop a high-quality Cavapoo generation.
I mean, Cavapoo breeders have to know in depth about F1, F1B, F1BB, F2, F2B, F2BB and F3 Cavapoo generations. Honestly, I already got lost in all of these letters and numbers!
Moreover, the price depends on the Cavapoo puppy's living expenses — from puppy food, toys, leashes, collars, training, and hygiene, to veterinary care and treatments.
Reputable Cavapoo breeders in Ontario include all of the above in their puppy packs, making sure to help new owners as well as their new puppies adapt to each other.
Choosing The Best Cavapoo Breeders In Ontario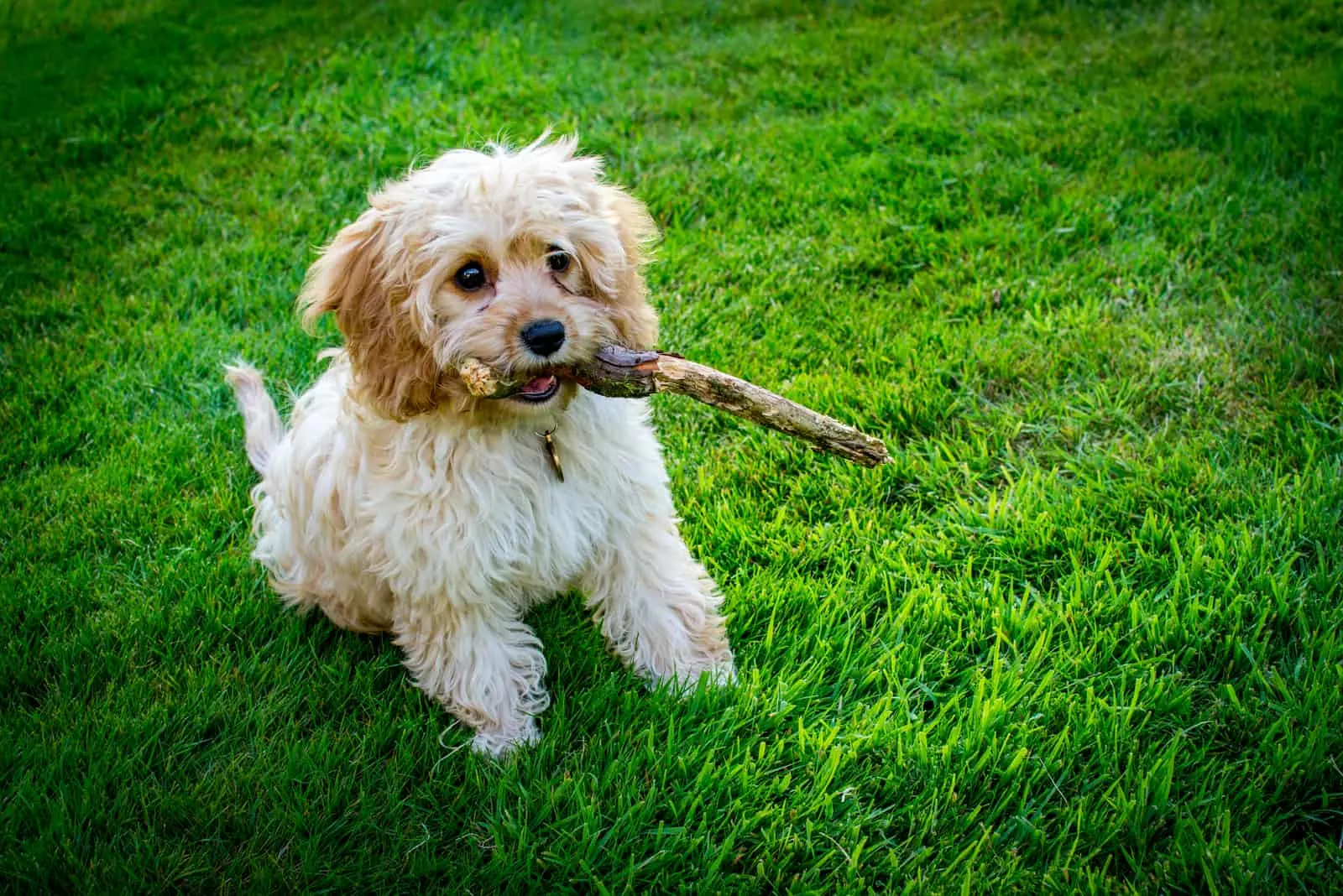 Due to the fact that the Cavapoo is a popular cross breed, there are so many advertisements about selling high-quality, healthy, and well-socialized Cavapoos. While most are true to their words, some may be very questionable.
The problem with Cavapoos is that many puppy mills and backyard breeders choose to breed this cross breed. Puppy mills are basically puppy farms in which dogs are kept in bad conditions. Unfortunately, quantity over quality is practiced in such businesses.
Misleading words in their titles like "adoption" and "puppy facilities" often point customers in the wrong direction. So, it's very important to know how to spot frauds.
There are many unresponsible Cavapoo breeders in Ontario who sell themselves off under the facade of ethical and reputable breeders. But, in reality, they are selling unhealthy and weak Cavapoo puppies.
As a responsible future dog owner, you should be aware of such unethical breeders and their bad dog breeding practices. Avoid, boycott, and report such horrible businesses.
On the bright side, genuine dog lovers are making big changes in the dog breeding world.
Cavapoo breeders in Ontario have dedicated their lives to producing healthy puppies in healthier environments.
Final Thoughts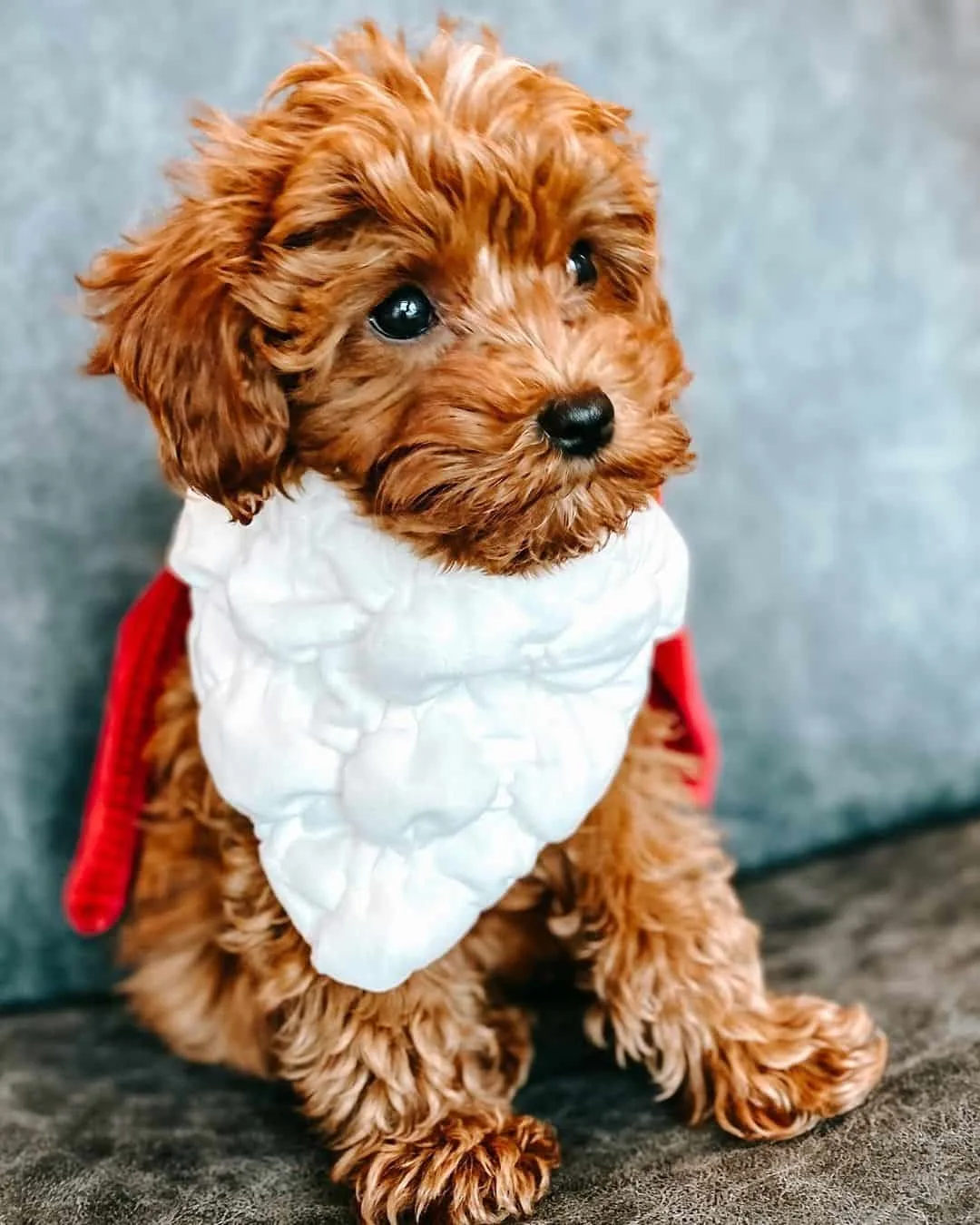 Photo from: @cavapooworld
Cavapoo puppies are fun-loving, obedient, and very affectionate dogs. Their temperaments are so wonderful that people find peace in their company.
Many Cavapoos have healing properties — literally! These pooches are often used as therapy and guidance dogs.
A Cavapoo puppy will make an incredible family member that will develop an unbreakable bond with its human.
These reputable Cavapoo breeders in Ontario represent the Cavapoo breed in all its glory.
Their high-quality breeding programs continue to keep this cross breed among the healthiest cross breeds in Canada.
We hope you have made up your mind and chosen the best Cavapoo breeder in Ontario!
As excited as you are, we wish you a wonderful journey with your loving Cavapoo companion!
Related Articles:
• Best French Bulldog Breeders in Ontario
• Best Border Collie Breeders in Ontario