No dog will leave an impression as strong as the Cane Corso. This large breed will leave everyone in awe!
Cane Corso is an Italian breed that belongs to the Mastiff-type dogs. Not just that, but it is also known as the Italian Mastiff.
While not the largest among the Molossus-type dogs, it certainly is the most dangerous-looking one. And for a good reason – these dogs make better guard dogs than Rottweilers, and this speaks a lot!
If you live in Pennsylvania and wonder where you might buy a Cane Corso, you're in the right place.
I've made a list of the five best Cane Corso breeders in Pennsylvania. You might find someone in your area!
Cane Corso Puppies For Sale In Pennsylvania
First Cane Corso puppies were imported from Europe – or rather, from Italy. From there, this dog breed spread all over the U.S.
Breeding Cane Corso dogs isn't an easy task. These are big dogs that require lots of investments. From high-quality dog foods, strong leashes, and large dog beds, to even huge crates and electric fences, these dogs aren't easy to keep.
This is why it's so hard to find reputable Cane Corso breeders in Pennsylvania, but don't give up, as they do exist.
Finding the right place to buy your new watchdog puppy can be crucial. In fact, this might be the second-most-important thing you need to do, right after proper obedience training and socialization.
The 5 Best Cane Corso Breeders In Pennsylvania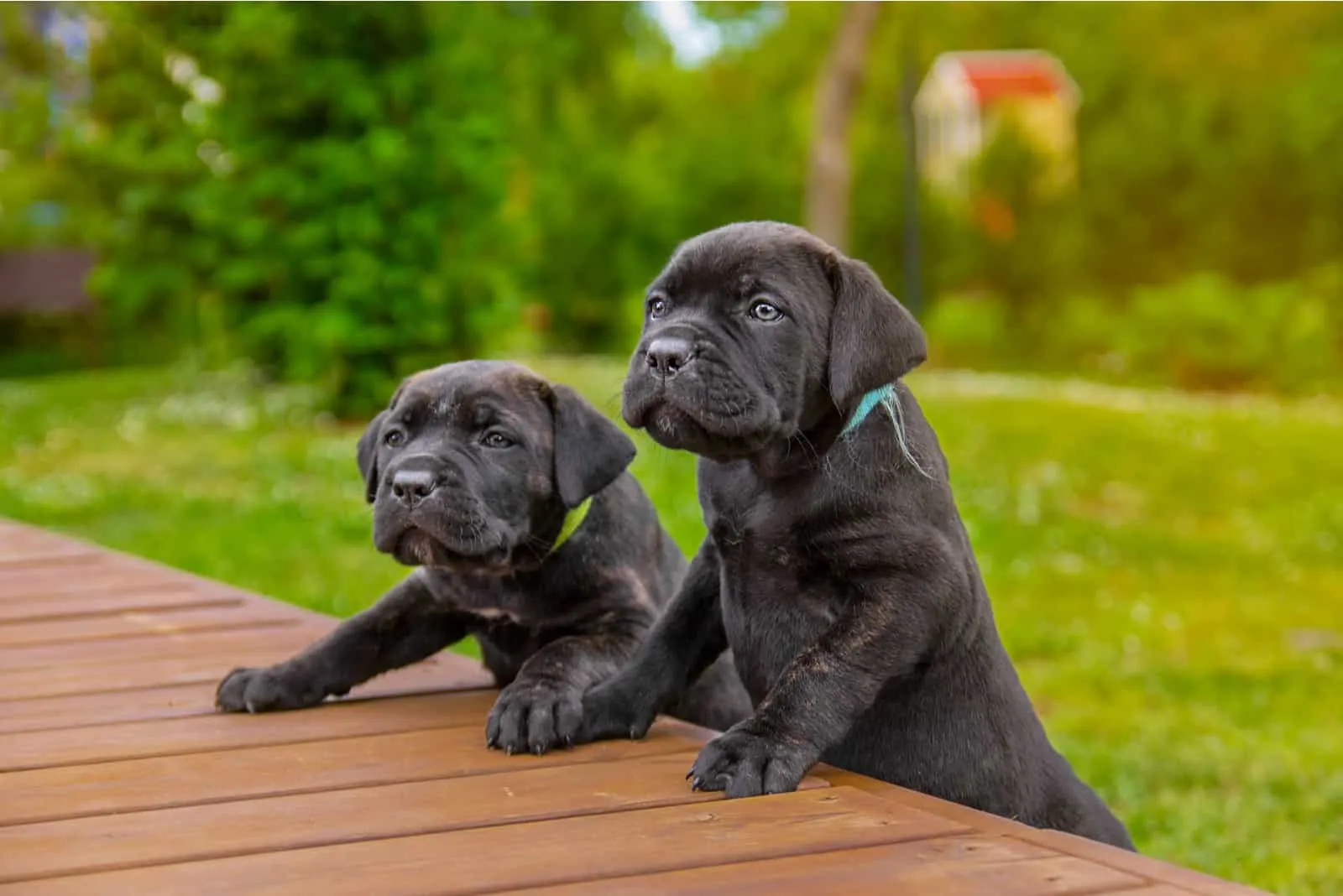 Best Cane Corso breeders in Pennsylvania shouldn't be confused with puppy mills or backyard breeders.
These people love their dogs and treat them like their family members. Sure, all reputable breeders want to profit, but this desire is never above their will to be the best dog owners and breed experts out there.
There is a large amount of respect when you look at professionals breeding and training these mighty dogs. They'll do all they can to ensure your new puppy is of the best health and behavior. This alone saves you from lots of trouble.
Without further ado, here are the five best Cane Corso breeders in Pennsylvania:
1. Zimmermans Mastiffs
Location: Newmanstown, PA
This is a fairly new Cane Corso breeder in Pennsylvania that has quickly gained popularity due to the high quality of the dogs they produce.
All of their dogs are AKC-registered and chosen based on not just good appearance, but amazing temperaments, as well.
Their puppies come with health clearances, and up to date with vaccinations and deworming medicine. When you buy from them, you'll know that you're getting a healthy dog.
Next to Cane Corsos, they are also breeding English Mastiffs.
Website: Zimmermans Mastiffs
Phone: (717) 269-4027
2. Knights Watch Cane Corso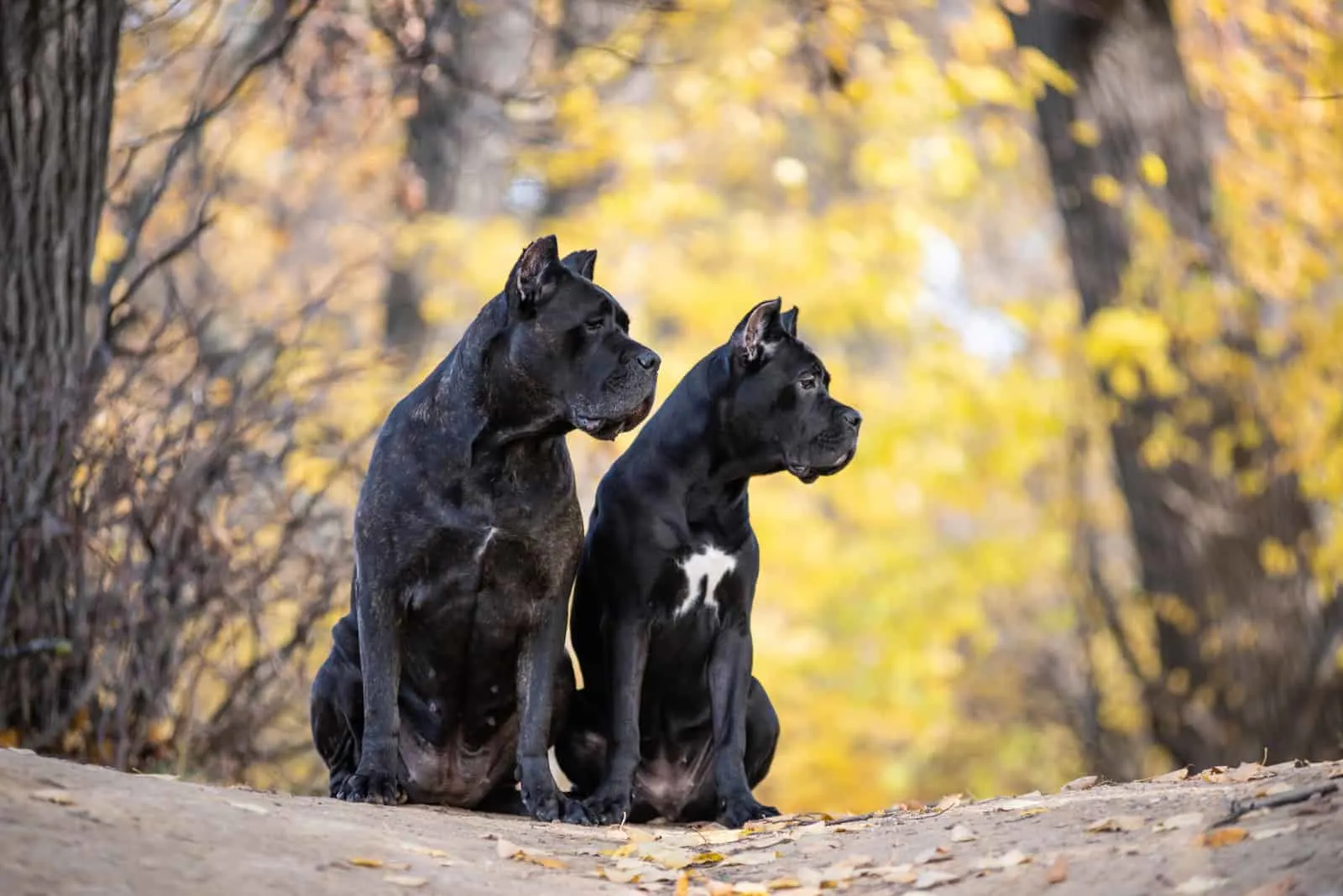 Location: Pocono Mountains, PA
This is a hobby breeder that quickly gained popularity for the high quality of dogs they produce. Before they became one of the best-known Cane Corso breeders in Pennsylvania, they bred Dobermans and Rottweilers.
They consider their dogs their family members, which is why they raise them in their family home. This allows the dogs to be socialized from puppyhood.
Their breeding stock is carefully selected, and some of the dogs they have are imported from Europe. All of the parent dogs have been thoroughly inspected to ensure they are of the best health and behavior.
Website: Knights Watch Cane Corso
Email: [email protected]
Phone: (570) 350-2045, (570) 369-2612
3. Blu Cane Corso
Location: Cleona, PA
Blu Cane Corso is one of the best-known Cane Corso breeders in Pennsylvania. They are so reputable that many people from Minnesota, New Jersey, Indiana, and even Ohio are known to buy their dogs from them.
One thing that makes them stand out from the rest are the impressive bloodlines. Some of the dogs have been imported from Argentina, or come from a bloodline of a Cane Corso that has won 29 titles!
They don't just breed blue Cane Corsos, but also dogs in various brindle and formentino shades.
Blu Cane Corsos raise their dogs inside a family home. This ensures they are properly socialized from an early age.
All of their dogs are healthy and inspected by the vet. Some are known to live for 12 years, which is the higher end of the average Cane Corso lifespan.
Website: Blu Cane Corso
Email: [email protected]
Phone: (717) 769-5570
4. Apex Cane Corso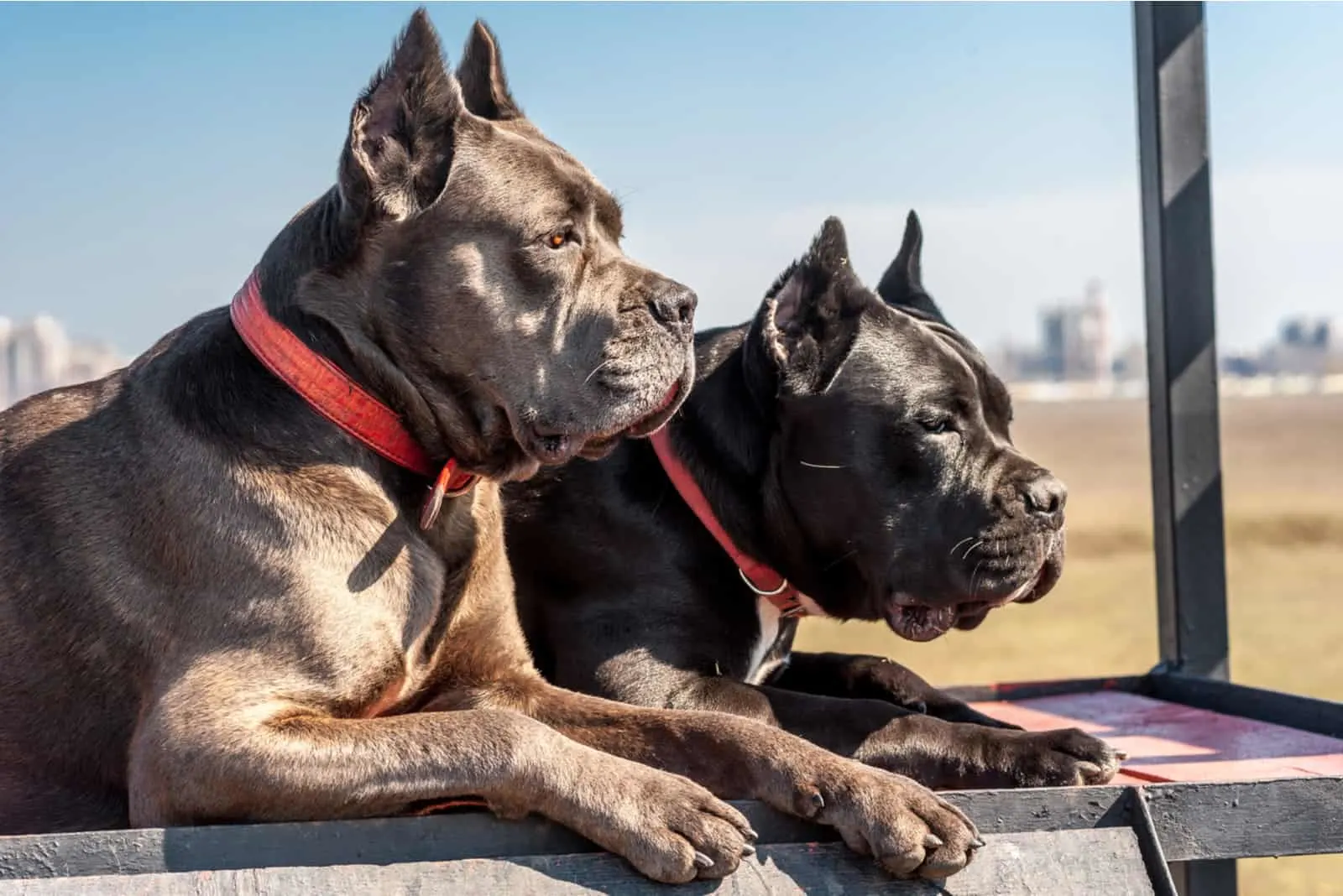 Location: North Harford County, MD
This is an amazing Cane Corso breeder from Maryland that ships their dogs all over the states, including Pennsylvania. They are known for producing some of the best guard dogs out there.
They adhere to the FCI standard, meaning they stick to the original Cane Corso breed criteria. However, their pups are also registered with the AKC, so you can choose which registration papers you want.
They care about the behavior and health of their dogs. They adhere to ICCF standards and make sure their dogs have health clearances for health conditions such as hip dysplasia. As proof of this, their dogs come with a 26-month health guarantee.
Not everyone can buy from Apex Cane Corso. They require all their buyers to undergo a puppy kindergarten class and to go through an extensive screening process. By doing this, they ensure none of their puppies fall into the wrong hands.
Website: Apex Cane Corso
Email: [email protected]
Phone: (443) 987-5154
5. Pride N Joyz Cane Corso
Location: Philadelphia Suburbs, PA
If you're looking for experienced Cane Corso breeders in Pennsylvania and maybe even in the entire USA, this might be the right one for you. Pride N Joyz is one of the AKC Breeders of Merit, and they are known for producing high-quality Cane Corso pups.
They follow the Puppy Culture protocol, ensuring all of their puppies are exposed to sounds and experiences they'll have in a regular family home. This helps them adapt quicker.
Pride N Joyz helps novice dog breeders get used to working with this strong breed of dog. They've even worked with various health organizations to ensure all Cane Corsos find their new home.
This breeder loves their dogs so much they'll want to stay in touch with you if you choose to buy a puppy from them. This helps them know their dog is in the best possible condition, and it also gives you a sense of security as you'll always have support.
Website: Pride N Joyz Cane Corso
Email: [email protected]
Phone: (215) 368-5697
Where Can You Buy Cane Corso Dogs Online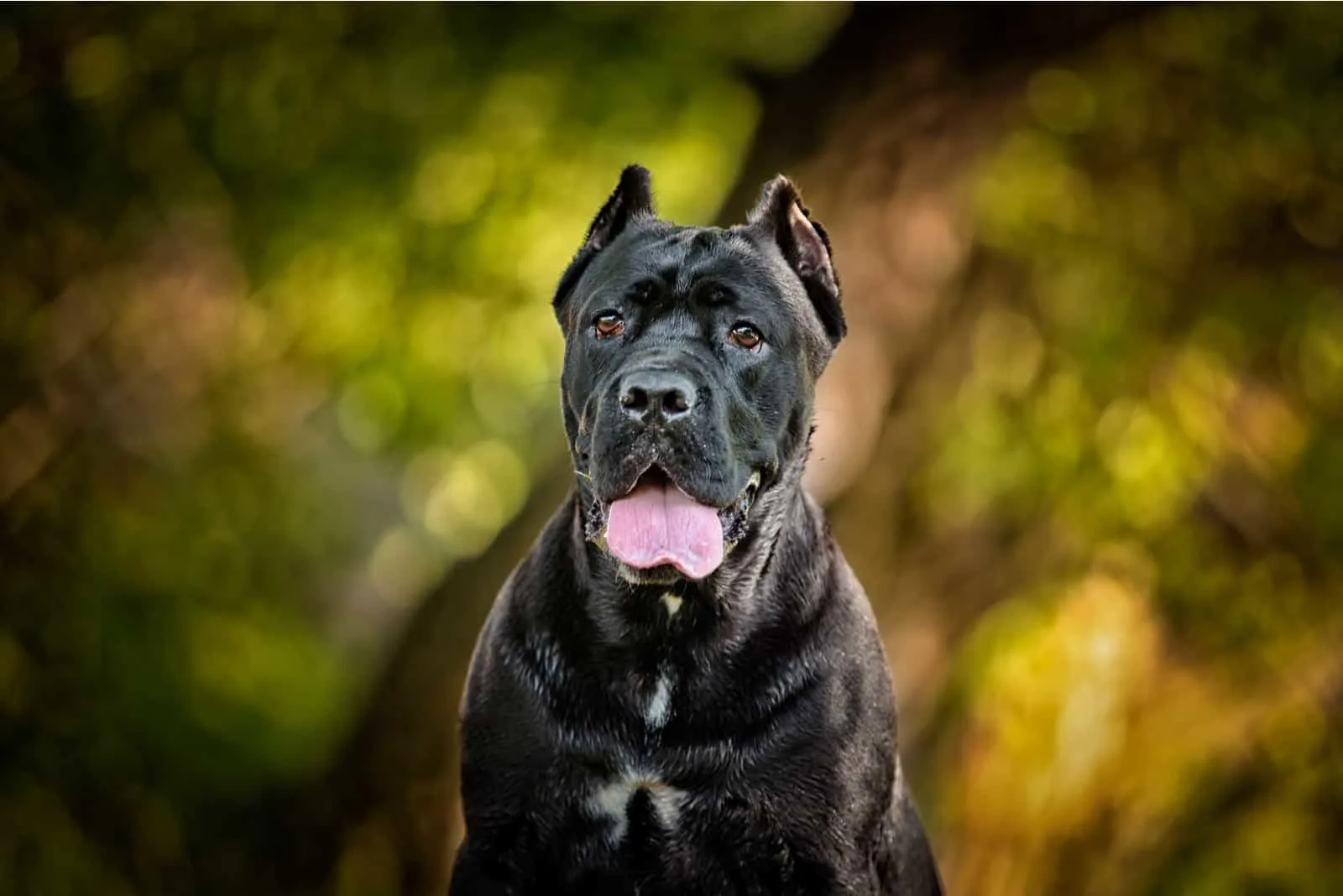 While all of the breeders we've listed are of top quality, there is always a chance that, for any reason, they are not suitable for you.
Don't worry – there are a few locations where you can buy Cane Corso dogs online.
Before I go further, it's important to note that you need to be very careful when choosing online locations to buy your dog.
You should never look at listings on websites such as Craigslist, as only breeders who are not serious about their job list there.
Look for websites that conduct background checks and accept registered breeders only.
These websites serve as a great place to connect a reputable breeder with a potential buyer. While buying a dog in person is a better option, such websites give more options to people who are unable to buy a dog from the locations I've listed.
Some good websites you need to check out include:
AKC Marketplace: This is a marketplace hosted by the AKC. As such, it's as safe as it can be. Only breeders who have been registered with the AKC and passed their strict inspections can sell dogs in such places. Also, all of the dogs sold on this website follow the AKC breed standard.
Petfinder: PetFinder is a great website where you might even find purebred Cane Corsos placed for adoption. This is one of the largest platforms for connecting pets with potential owners.
AdoptAPet: This is yet another great platform that can connect you with the Cane Corso of your dreams. You can even search by breed, color, or any other feature you might desire.
Be wary of Puppy Broker websites. These are places where online dog brokers can sell their dogs without them being thoroughly inspected. Always read reviews.
If possible, always buy from breeders you can visit in person. This is the best way to ensure you're supporting the right type of business.
Not just that, but by doing your research right, you're lowering the risk of ending with a dog with behavioral or health problems.
Why Do Breeders Matter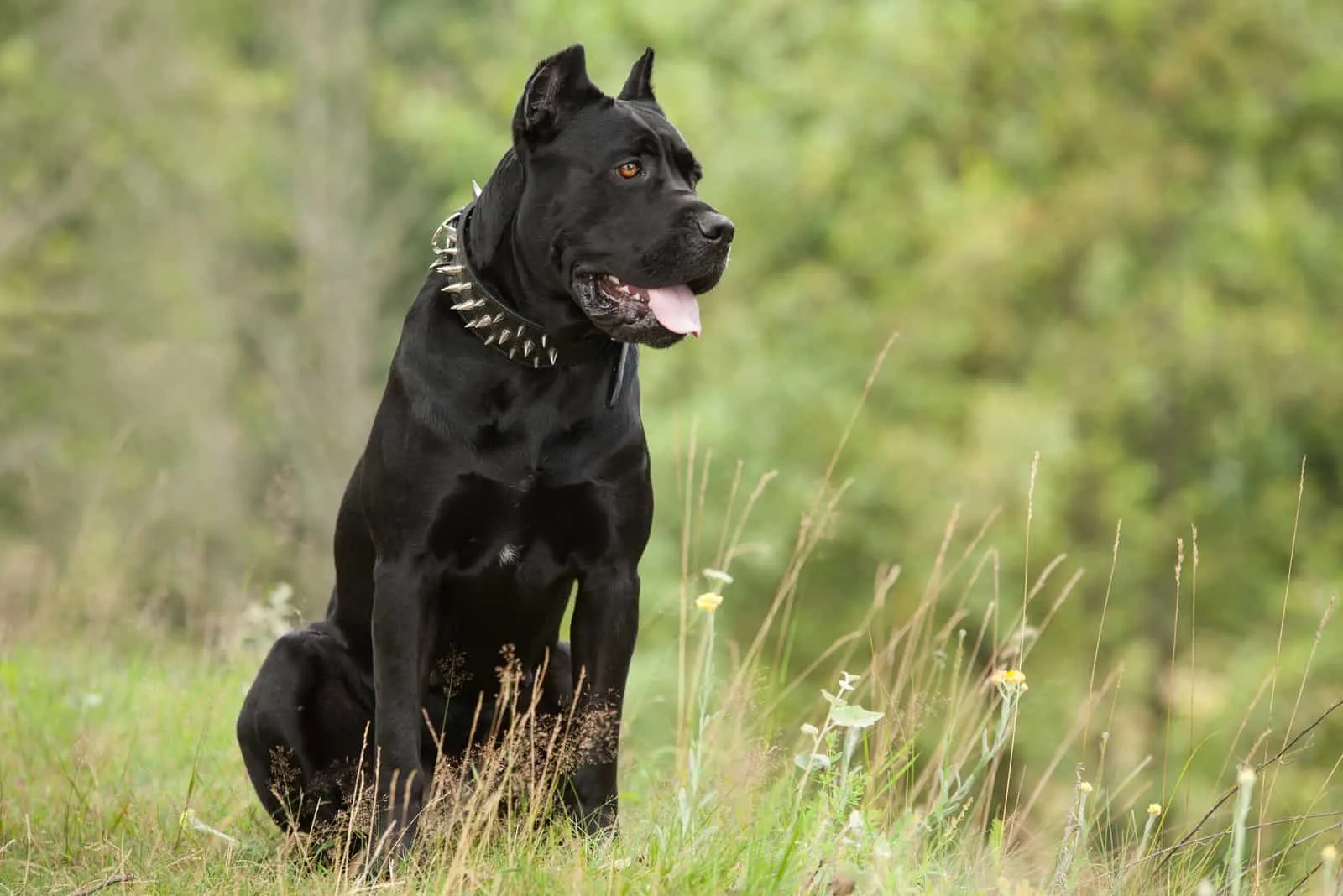 It's always important where you buy your dogs from – however, this is essential when you're considering a dangerous dog breed such as a Cane Corso.
When you buy from a reputable breeder, you'll know the dog's exact background. There are several reasons why this is important.
First and foremost, the best Cane Corso breeders in Pennsylvania will conduct various health tests to ensure your future family member doesn't have any health problems. This will save you from large expenses and emotional stress.
Secondly, they will make sure the dog doesn't have an aggressive streak in his behavior.
While it is true that the dog is the reflection of his owner, aggression can, to an extent, be inherited from parents.
Reputable breeders make sure no dogs with behavioral flaws enter their breeding programs. This means their dogs have not just a healthy body, but a healthy mind, as well.
By following strict rules set by the breed standard, Cane Corso breeders in Pennsylvania help preserve this magnificent dog breed. This isn't an easy task.
Sure, reputable breeders will charge more money for their services, but this is because they've invested lots of funds into providing you with the best dogs possible. They have to make up for these expenses to be able to keep producing high-quality Cane Corso puppies.
Of course, it is up to you whether you want to buy from a breeder or to opt for a riskier option, such as adopting from an animal shelter.
FAQs
How Much Should A Cane Corso Puppy Cost?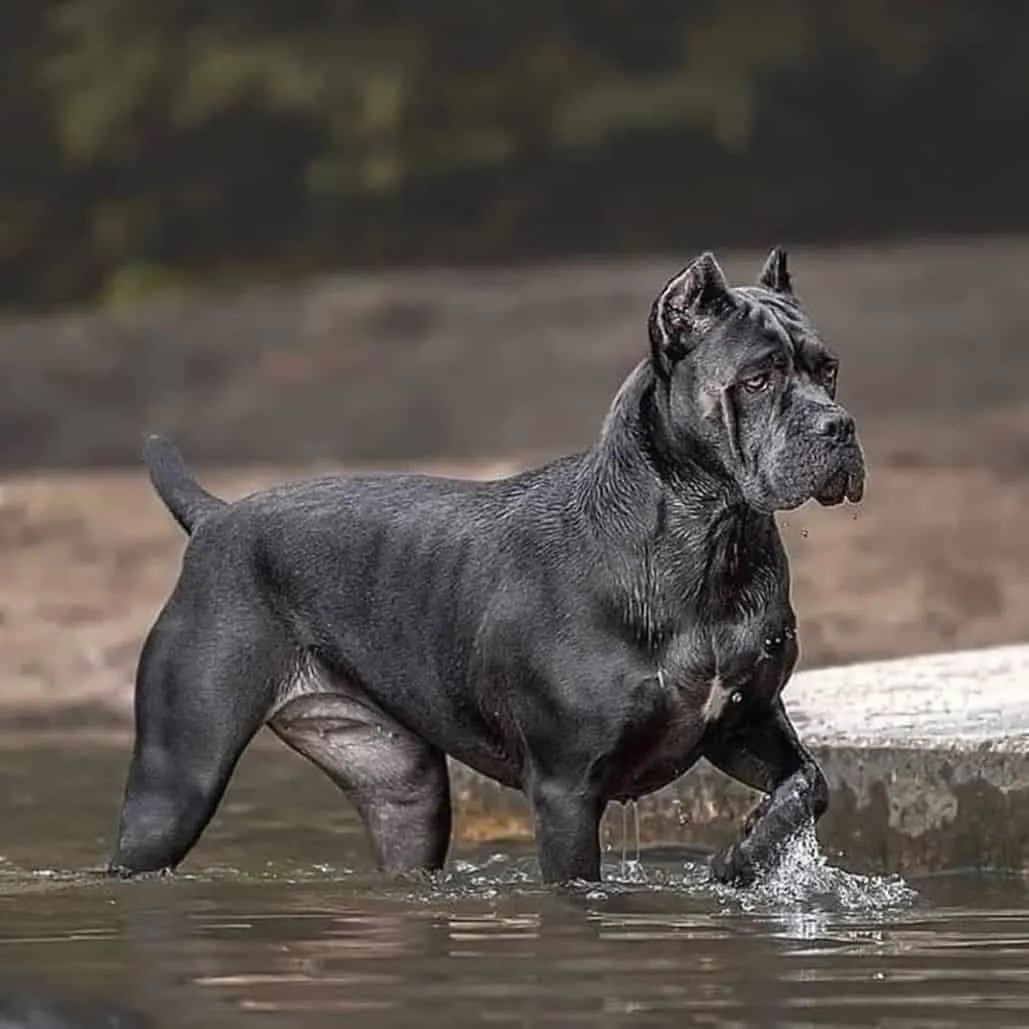 Photo from: @thebestcanecorso
There isn't a set-in-stone price for a Cane Corso dog. The cost of a dog varies on many factors, such as:
The type of breeder.
The dog's age.
Dog's coat color.
Documentation that comes with the dog.
Health guarantees.
Pedigree.
Your location.
On average, the price of a Cane Corso puppy in PA is between $900 and $2,000. However, some reputable breeders might charge more, especially if they're selling reputable bloodlines.
Is Cane Corso Recognized By AKC?
The Cane Corso breed was on the edge of extinction in the 20th century. Fortunately, a group of breed enthusiasts managed to restore their popularity and to increase the population of this glorious breed.
However, due to this unfortunate era in the Cane Corso history, the breed wasn't recognized by major kennel clubs until recently.
The American Kennel Club recognized Cane Corso breed in 2010, making it the club's full member.
Still, it's important to note that Cane Corsos don't make good show dogs as they are not the friendliest breed.
Is Cane Corso An Aggressive Breed?
Aggression is not within the Cane Corso breed standard. Any dog that is considered aggressive will be removed from breeding programs.
Still, the Cane Corso breed is known for its high prey drive and territorial nature. They were originally bred to be war dogs and dogs for personal protection, so they had to be that way.
As a result, they are not social dogs. Extensive socialization can help them tolerate other dogs over time. However, they will always do their best as the only dogs in the household.
The most important thing remains how well you train your dog. A Cane Corso that is properly trained will be no more aggressive than a Golden Retriever, even though he might never be friendly toward other pets and strangers.
Another problem is the breed's size and strength. An aggressive Cane Corso can hurt you much more than most other dog breeds, even Pitbulls!
All of this is why Cane Corsos are not considered to be the best dogs for everyone.