The Cane Corso belongs to the group of large dogs. To be precise, this large dog is known as the Italian Mastiff due to the fact that it belongs to the Mastiff dog family.
Cane Corsos are popular dogs, known primarily for their immense strength and loyalty. But, they are also known for their gentleness and kindness.
For centuries, Cane Corsos have been used as working dogs that helped the Romans build their empire. They were dedicated and loyal human companions that never failed to amaze.
Nowadays, Cane Corsos are favored family members across the United States.
Despite their size and intimidating looks, Cane Corsos make great nannies as they get along very well with children.
We totally understand why you want to purchase a Cane Corso puppy. Getting a new pup is a life-changing experience, but finding a responsible breeder is an arduous experience.
Today, we are bringing you the best Cane Corso breeders in New York, United States. So, if you are looking for high-quality Cane Corso pups, these reputable breeders have got you covered.
Let's check out what they have in store for you!
Cane Corso Puppies For Sale In New York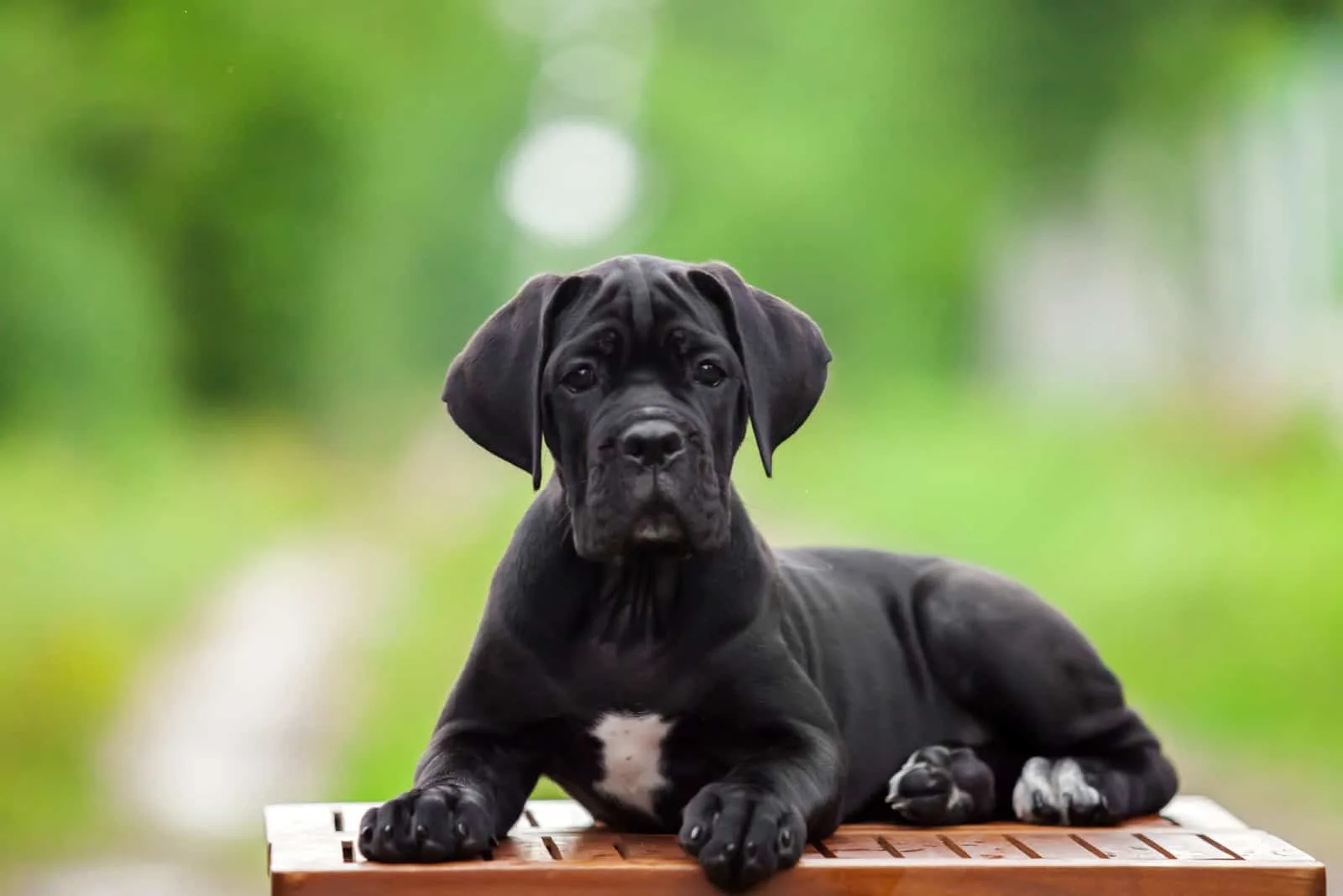 When I first started searching for ethical Cane Corso breeders in New York, I noticed that this place is full of dog breeders.
Cane Corso puppy advertisements are shown all over online dog markets, Facebook groups, and pet stores.
Many dog breeders aren't aware of how powerful and challenging the Cane Corso dog breed is. Therefore, the majority of amateur dog breeders are not skilled enough to breed such special canines.
So, most irresponsible dog breeders and puppy mills simply don't have the capacity and knowledge to successfully breed the Cane Corso.
Nevertheless, these dogs can still be found at unreputable backyard breeders, as well as in animal shelters.
The reason why these working dogs are often found in shelters is due to the fact that most Cane Corso owners don't have what it takes to raise this unique dog.
Try searching for Cane Corso puppies on the online dog market – you will soon realize that such pet-selling sites are full of frauds and scammers. On the other hand, reputable Cane Corso breeders are out there doing their best to produce the highest quality Cane Corso puppies.
Since you have decided to become a proud Cane Corso parent, it is expected of you to find a reputable breeder. Chances are that you live in New York and you are looking for a nearby ethical Cane Corso breeder.
So, it's good that you have decided to take some time to check out these outstanding Cane Corso breeders in New York!
1. Casanova Cane Corso, Wayland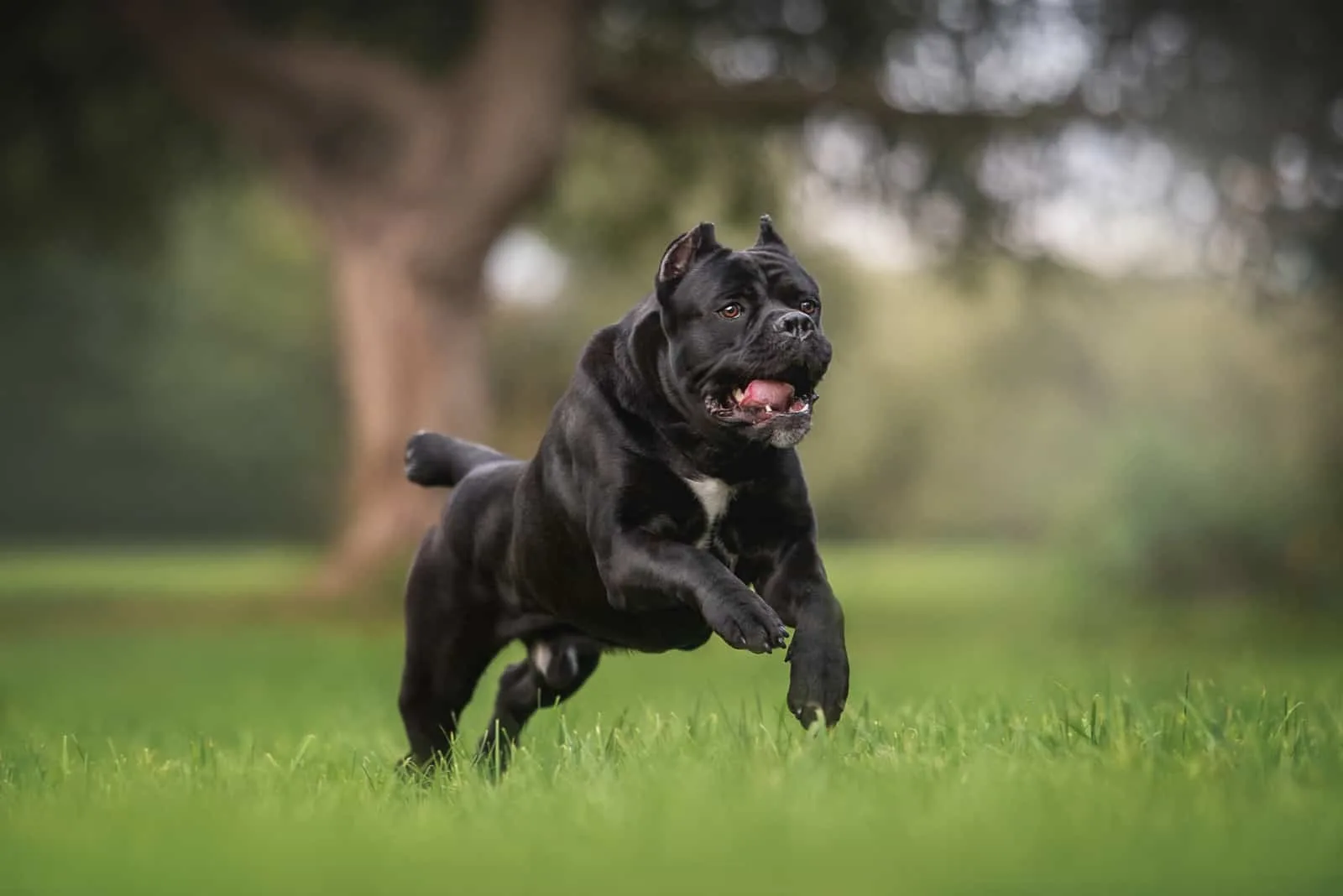 Our first Cane Corso breeder on the list is the outstanding Casanova Cane Corso, which is located in Wayland, New York.
These dog breeders have dedicated their lives to producing healthy and sound Cane Corso dogs. They believe that the Cane Corso breed should be preserved and that the breed standards should always improve. The Casanova Cane Corso breeders are dedicated to breeding responsibly in order to help protect the future of this incredible dog breed.
When you purchase a Cane Corso pup from the Casanova team, you can rest assured that this puppy is the most well-mannered little Cane Corso. That said, all of their puppies are backed with temperament and health certificates.
Each Casanova Cane Corso pup leaves for its new home with a two-year health guarantee and an AKC, UKC, or ICCF registration. Official registration is followed by a microchip that is used for puppy identification.
Casanova Cane Corso is focused on developing healthy puppies that are under regular professional veterinary care. Therefore, all of their little Cane Corso babies receive age-appropriate immunization during their first weeks of life. In order to lower the odds of tail and paw injuries in the Cane Corso puppies, the veterinarian proceeds with tail docking and dew claw removal procedures.
Moreover, the Casanova team is dedicated to each new Cane Corso owner, offering lifetime support.
What makes these wonderful breeders stand out is that they donate money to the Cane Corso rescue from each puppy they sell.
So, hurry up and reserve your place on the Casanova Cane Corso waiting list!
Casanova Cane Corso details
Email: [email protected]
Website: Casanova Cane Corso
Phone: 585-519-1580
Location: Wayland, New York 14572
Facebook: Casanova Cane Corso
2. La Faccia Cane Corso, Montebello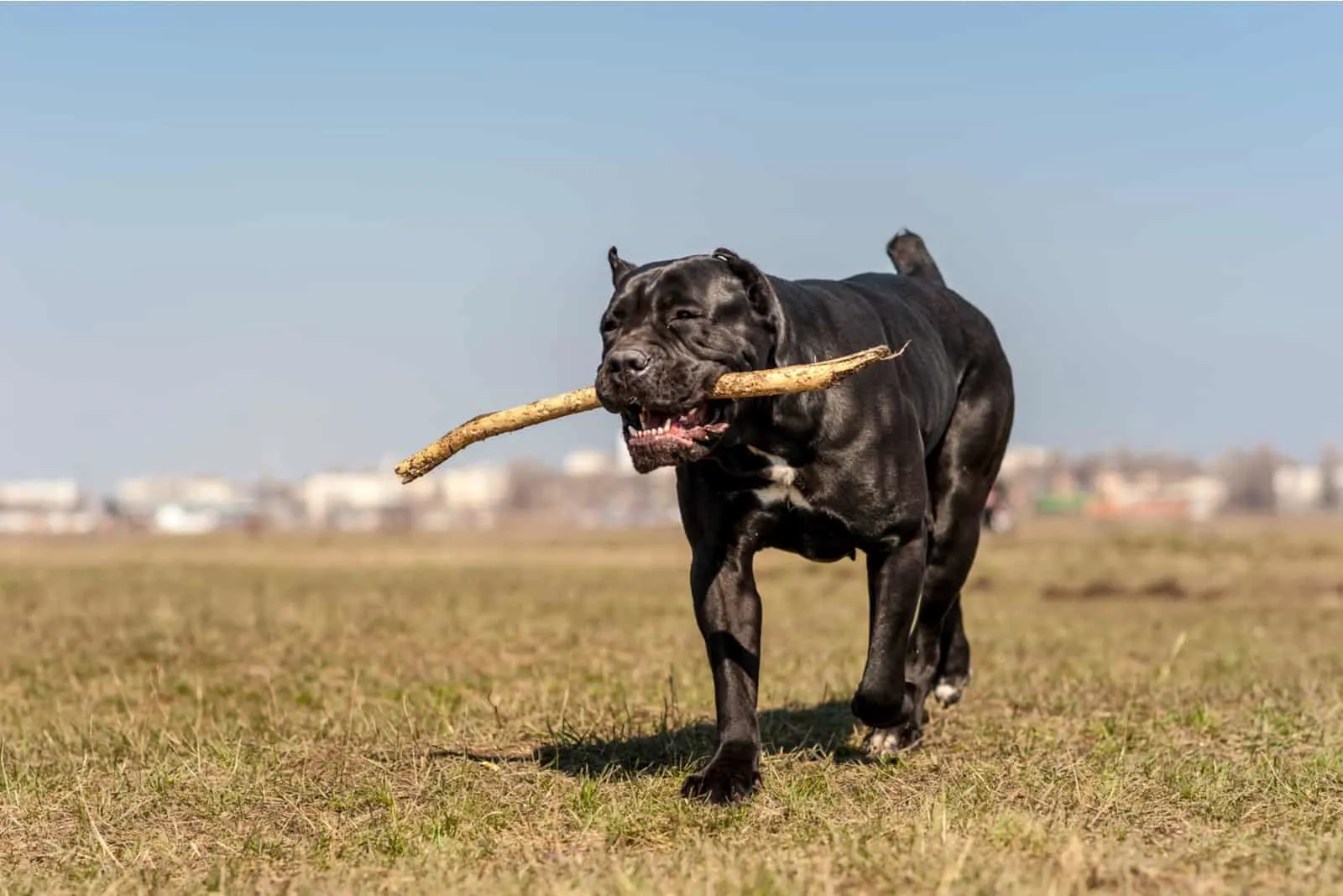 Let me introduce you to an amazing Cane Corso breeder — La Faccia Cane Corso, located in Montebello, New York.
La Faccia Cane Corso is the perfect team of two — wife and husband. This dynamic duo has been known for breeding high-quality Cane Corso pups for the past fifteen years!
Being a small hobby breeder, the La Faccia Cane Corso team is dedicated to producing Cane Corso pups with great physical traits, and even greater temperaments.
But, first and foremost comes the Cane Corso dog's health.
Due to the fact that these breeders produce occasional Cane Corso litters, they entirely devote themselves to each Cane Corso dog in the breeding program.
Knowing that Cane Corso dogs need a lot of physical activity, La Faccia Cane Corso provides their majestic dogs with five acres of land. Their happy Cane Corsos have enough space to run around and interact with other humans and animals.
Great emphasis is placed on training and socializing their Cane Corso pups from an early age. La Faccia Cane Corso prides themselves in participating in conformation dog rings, after which, their puppies go home as winners.
La Faccia Cane Corso is also active in working events in which they demonstrate the true nature of this working-dog breed.
What I like about these breeders is that their Cane Corso dogs are dually registered. Registration with the American Kennel Club (AKC), and the International Cane Corso Federation (ICCF) shows that their Cane Corso parent dogs are of exceptional breeding stock.
Moreover, having their Cane Corso pups dually registered means that there are two sets of the owner's details in the database. This is great for future owners as it doubles the chance of finding a lost puppy.
If you are interested in purchasing a high-quality, healthy Cane Corso puppy, then La Faccia Cane Corso is a good place to begin!
La Faccia Cane Corso details
Email: [email protected]
Website: La Faccia Cane Corso
Phone: 845-369-0349
Location: Montebello, New York
3. Liberty Cane Corso, Greenville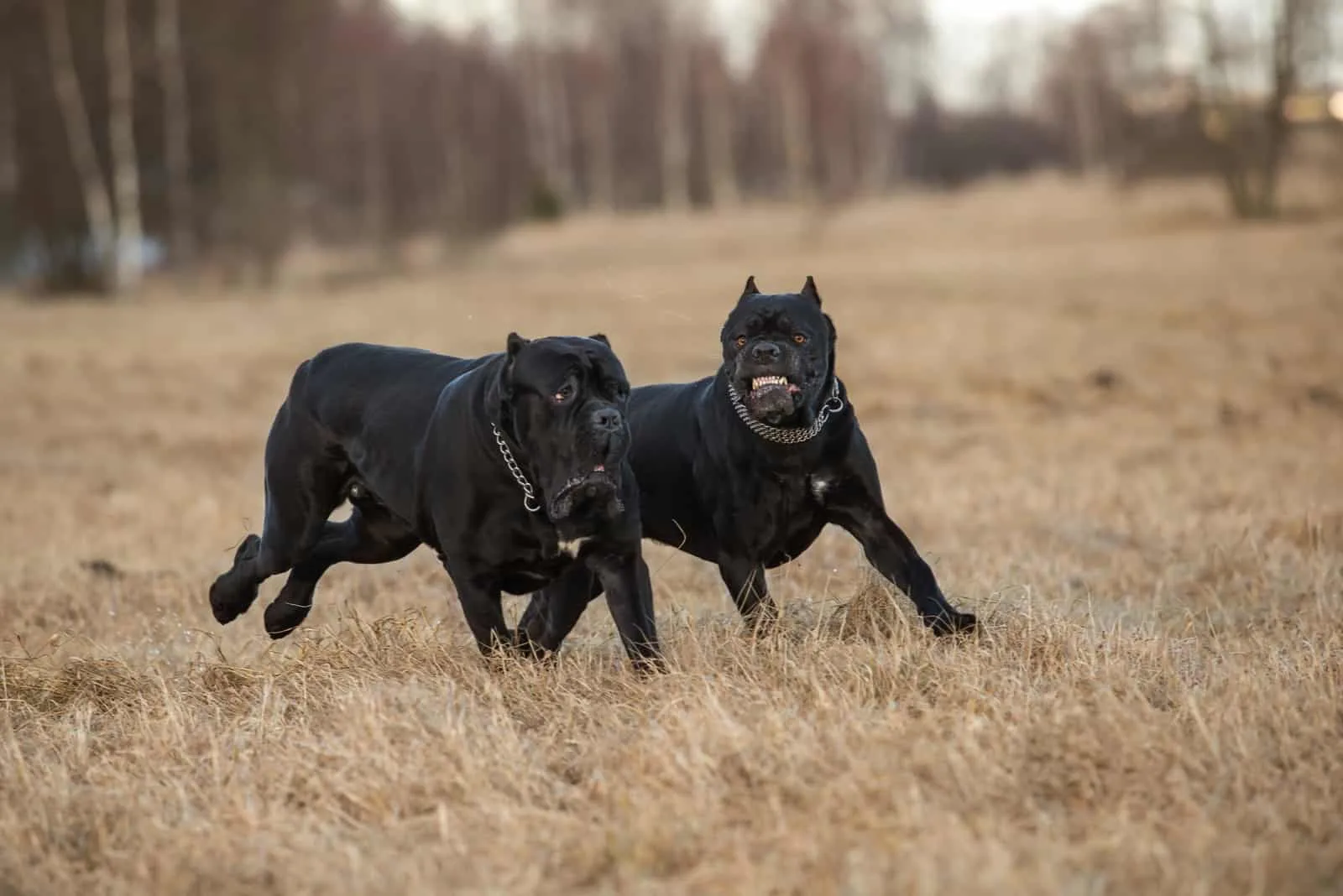 Liberty Cane Corso is one of the well known Cane Corso breeders around New York. Joe Hovorka is the man behind the Liberty Cane Corso breeding business. Back in 1999, Joe had become so fascinated with the Cane Corso breed that he needed to get one as soon as possible.
Joe had previous experience with guard dogs like Rottweilers and Doberman Pinschers. By getting to know the Cane Corso dog breed, he soon realized that this dog is the perfect combination of the above-mentioned dog breeds.
Well, the only natural thing for him to do was to start breeding the majestic Cane Corsos.
For Liberty Cane Corso, breeding these dogs is not business, but passion and a way of life. Therefore, each of his puppies is treated with a lot of care and love.
Liberty Cane Corsos are the true presentation of intelligence and loyalty. Every dog is extremely social, outgoing, and affectionate. Also, each Liberty Cane Corso is attentive, hard-working, and ready to do all it takes to protect its family.
If you are looking for an excellent guard dog as well as an affectionate pooch, then you should knock on Liberty Cane Corso's door.
Make sure to check out their website and social media pages.
Liberty Cane Corso details
Email: [email protected]
Website: Liberty Cane Corso
Phone: 845-672-9143
Location: Greenville, New York
Facebook: Liberty Cane Corso
Instagram: @ libertycanecorso
4. Cane Corso de Italica Terrae, White Plains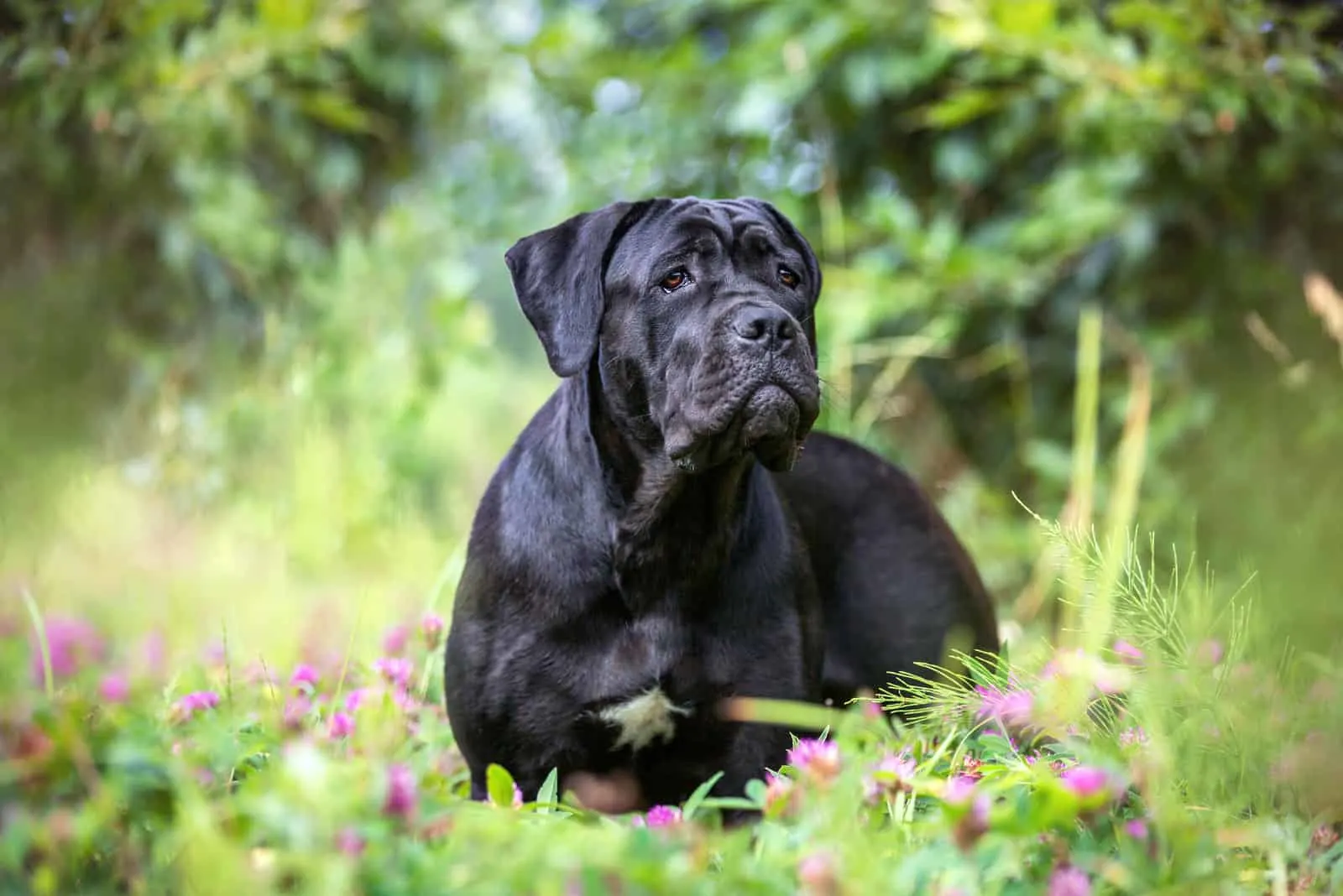 In case you are confused about this breeder's name, it translates to "Cane Corso from the Italian Land".
And, the name definitely suits these dog breeders. Their Cane Corso foundation dogs are brought from abroad. You guessed it – their breeding stock is from Italy!
Introducing such high-quality Cane Corso Italiano dogs into the breeding program assures the best Cane Corso bloodlines.
The Cane Corso de Italica Terrae breeders are well known in and around New York. Their dogs are not bred only to become exceptional guardians, but they are also bred to steal the spotlight!
In every show they take part in, the Cane Corso de Italica Terrae dogs walk away with trophies in their paws! After all, these Cane Corsos derive from Cane Corso Italiano champion dogs.
What's great about these breeders is that prospective Cane Corso buyers get the chance to visit this Cane Corso kennel.
Cane Corso de Italica Terrae hasn't announced a new litter yet, but you can visit their website and get in contact with them. You might want to fill out their puppy application form while you're at it!
Cane Corso de Italica Terrae details
Email: [email protected]
Website: Cane Corso de Italica Terrae
Phone: 914-426-4360
Location: White Plains, New York
Facebook: Cane Corso de Italica Terrae
Instagram: @italicacanecorso
5. Borealis Cane Corso, Troy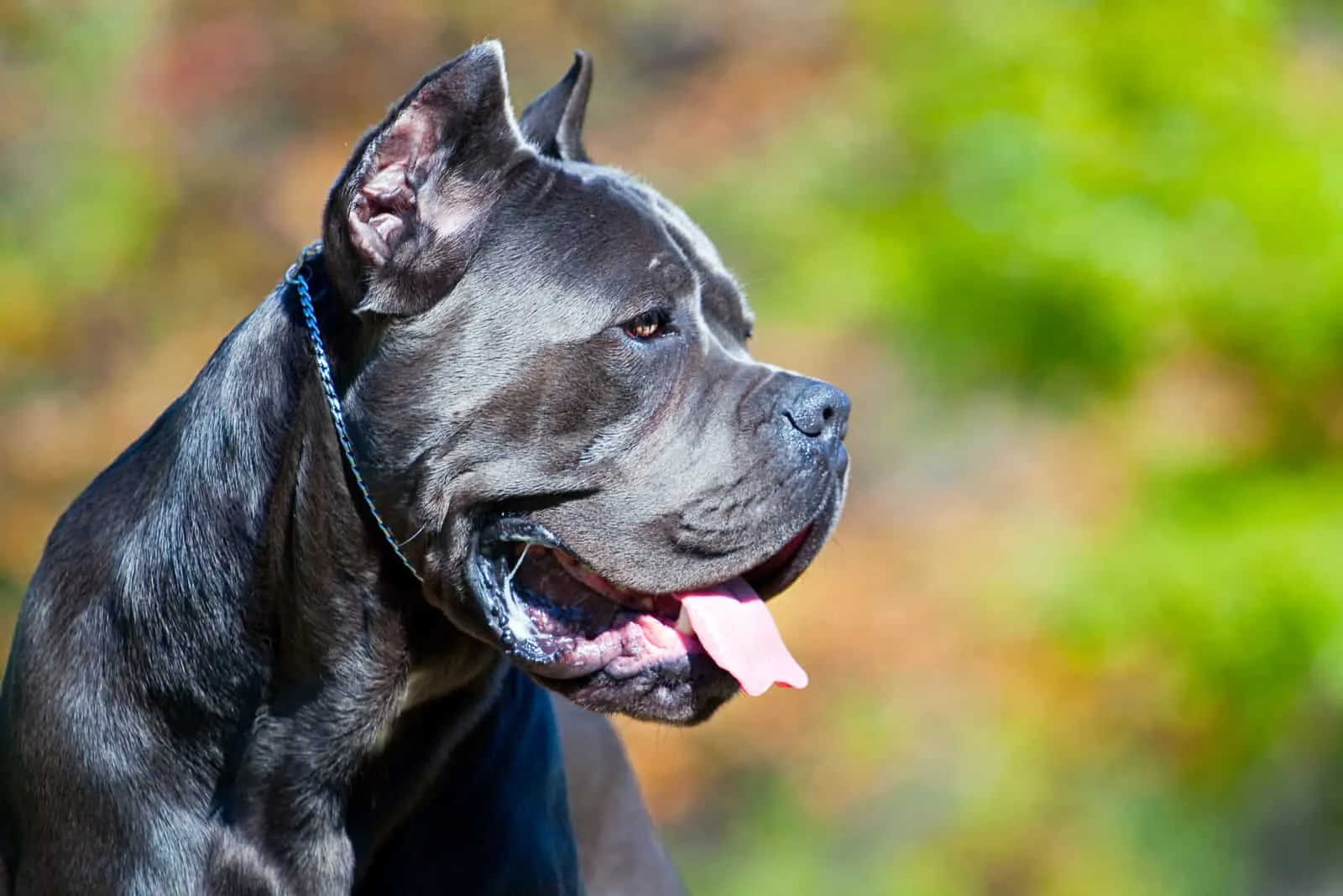 Borealis Cane Corso is an outstanding Cane Corso breeder based in Troy, New York. They specialize in developing high-quality, purebred Cane Corso pups with an accent on their health.
Their size, appearance, coat color, and temperament come after establishing a healthy litter.
To produce such healthy Cane Corso pups, each parent dog undergoes thorough health tests for congenital, Cane Corso breed -specific diseases. Alongside healthy dog parents, each Cane Corso pup receives age-appropriate vaccinations.
Their Cane Corso dogs are eager to learn and thrive when given a task. Knowing the true nature of this breed, the Borealis Cane Corso team enhances the diligent personality of these working dogs.
Despite not breeding dogs for colors, Borealis Cane Corso does end up with a lot of colorful Cane Corso puppies! You will have a lot to choose from – from the original black coating, to black brindle, gray, fawn, and gray brindle.
Not only are Borealis Cane Corsos award-winning champion puppies, but they are also amazing family dogs and loyal companions.
One of the main highlights in raising high-quality Cane Corso dogs is early socialization. That said, the Borealis Cane Corso breeders pay a lot of attention to socializing their Cane Corso pups as soon as possible. Therefore, all of their dogs are home-raised and have undergone an early socialization process.
Borealis Cane Corsos are very attached and dedicated to their family members. Since these breeders have put a lot of effort into socializing their Cane Corso pups, they encourage new owners to take their new puppies out to new environments.
A healthy, socialized, ICCF- and FCPR-registered Cane Corso puppy with a health guarantee and a puppy contract awaits your reservation!
Check the Borealis Cane Corso website out for details on expected puppy litters!
Borealis Cane Corso details
Email: [email protected]
Website: Borealis Cane Corso
Phone: 518-686-3087
Location: Troy, New York
How much should a Cane Corso puppy cost?
If you are looking for a purebred Cane Corso pup in New York, make sure to save at least $1,500.
In New York, the cost of a purebred Cane Corso puppy ranges from $1,000 up to $10,000. The price depends greatly on the location and the competence of a good breeder.
Getting a Cane Corso is a big and long-term investment.
We're talking about a very big dog here, so feeding a Cane Corso might get very expensive. As the dog grows larger, the expenses grow bigger as well.
Another thing I want to mention that affects the Cane Corso cost is ear cropping. In fact, Cane Corsos with cropped ears are normally higher in price than those with natural ears.
As far as I have researched, ear cropping procedures that are carried out by a licensed veterinarian may cost between $320 and $600. The price of ear cropping will depend on your choice of veterinary clinic and the vet's expertise.
Most dog breeders offer Cane Corso puppies with docked tails and removed dew claws. But, some also take their Cane Corso puppies for their ears to be cropped.
Final Thoughts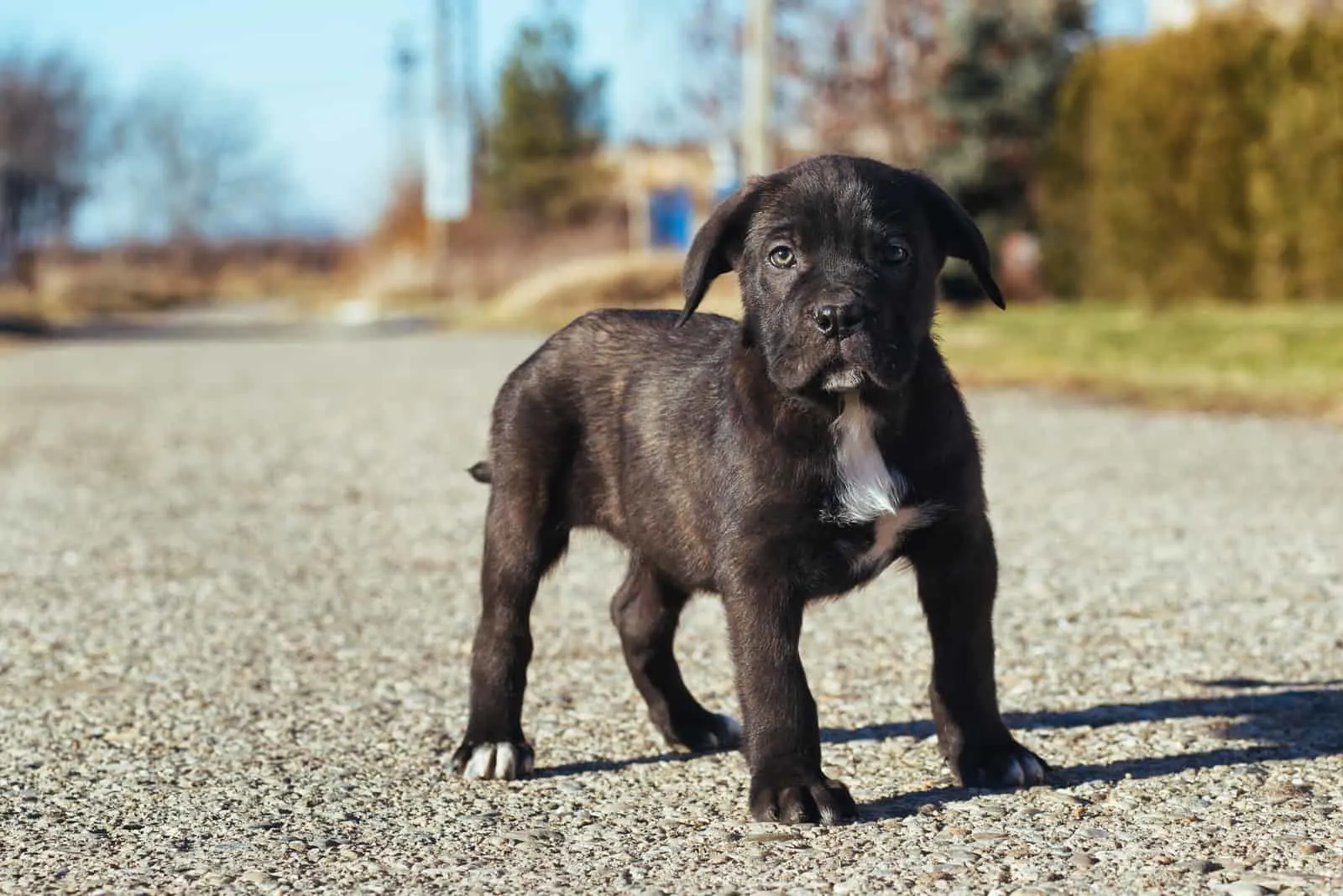 Words can't describe how incredible Cane Corso dogs are. These dogs have the tendency to get under your skin. In fact, I haven't seen anyone own just one Cane Corso dog. I think that says a lot about this wonderful dog breed.
Before purchasing this incredible dog, choosing the right Cane Corso breeder is extremely important. But, it may not be as important as doing your research on this dog breed.
The Cane Corso is by no means suitable for first-time dog owners. First and foremost, the Cane Corso is a guardian dog – it was bred to guard and protect. Secondly, the Cane Corso is an incredible working dog with strong work ethics and a high drive.
That said, the Cane Corso is a dominant dog breed, and it can get ahead of most dog owners. So, it's important to know how to train and get along with one.
Another thing to have in mind is that the Cane Corso is a big dog . So, you might want to consider whether you have enough space to keep one.
These reputable Cane Corso breeders in New York have put together the Cane Corso's intelligence, loyalty, and strong will, resulting in incredible Cane Corso puppies.
They have given these dogs the best start possible, and they expect future Cane Corso owners to continue to train, socialize, and most importantly – love these incredible dogs.
Therefore, give your new Cane Corso puppy a lot of quality food, unlimited smooches, regular training, and endless dedication!
Related Content
• 13 Best Rottweiler Breeders In Ohio – How To Pick The Best Guard Dog For You
• Top 12 Beagle Breeders In California + More!
• Best Pitbull Breeders In The US: Where To Find Pitbull Puppies For Sale
• Top 6 Best Cane Corso Breeders In Ohio Of 2022
• The 5 Most Reliable Cane Corso Breeders In Georgia Of 2022