The Cane Corso dog breed is a wonderful one that truly should have your attention.
Even though they're not standard pets you see with families, Cane Corsos are pretty great with everyone. This makes them wonderful family additions.
If you're already familiar with the Italian Mastiff, then you're probably wondering where to get one. Sure, these are Italian dogs by origin, but that doesn't mean you should take a trip to Italy to get one.
There are some pretty pawmazing Cane Corso breeders in Arizona and this area.
So, if you live in this state, or somewhere close, make sure you first check these top 4 breeders for the ongoing year.
I'm pawsitive there's a puppy for you waiting to be picked up!
Cane Corso Puppies For Sale In Arizona
Finding Cane Corso puppies for sale in Arizona was never easier!
Instead of looking through ads, scrolling through pet store websites, or asking around, you can simply take a look at this list, make a decision, and grab your phone.
I promise, these listed breeders are trustworthy people who won't scam you. They've all been in the Corso breeding business for too long to care for profit. These guys want to improve the breed and offer you only the best of Corsos!
1. Rising Phoenix Cane Corso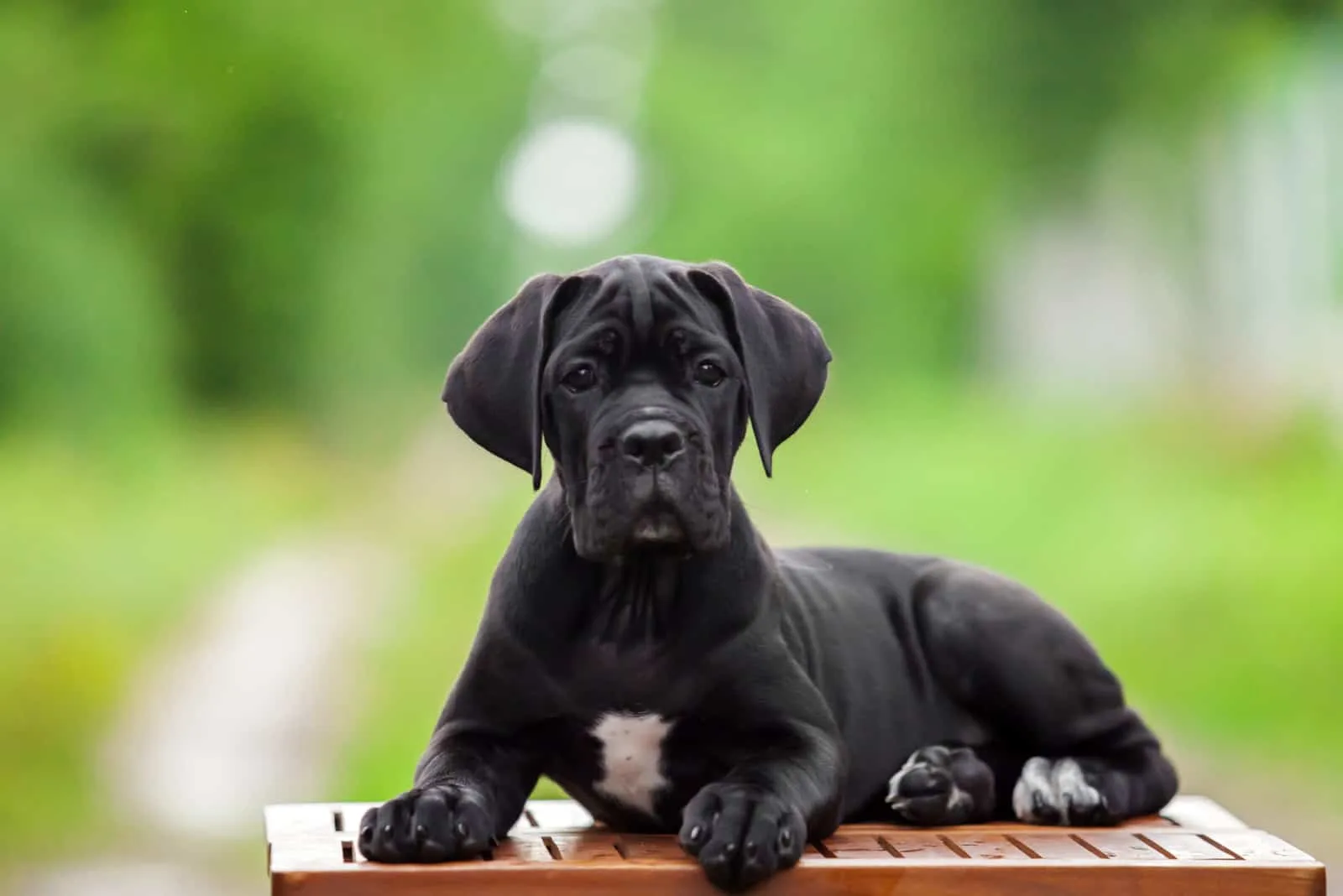 The Rising Phoenix breeding crew has been doing such a great job with Cane Corsos that they decided to bring in some additions to their canine family. Thus, French Bulldogs entered the scene.
I know I've stated a few times before that breeding too many dogs isn't a good sign. Usually, breeders who juggle different dog breeds have a hard time doing that.
Well, I guess Rising Phoenix is an exception because what this crew does is brilliant!
Rising Phoenix's story began 21 years ago when they got their first Corso. Ever since then, they've been breeding pups with premium temperament and health, as well as importing dogs from Germany, Russia, Chec, and Italy.
Having Corsos bred and raised by people who have backgrounds in dog training, veterinary medicine, and dog behavior is the best thing possible. Those people really know what they're doing.
I mean, would Rising Phoenix be on top of the game if they didn't know their dogs' pedigree 18+ generations in the past? Would they be among the best if they didn't care so much about the dog's pedigree, its health status, and kind temperament?
Exactly.
The Rising Phoenix puppies come with an amazing two-year-and-two-month health warranty. The puppies are microchipped and dewormed, and they come with their first set of shots, as well as with their tail docked and dewclaws removed.
You will need to sign a spay/neuter contract obliging them to use their Corsos only as valued pets.
Rising Phoenix Cane Corsos will introduce you to a whole new world of spectacular animals. And, the adoption will welcome you into a large, ever-growing family of Corso lovers.
Breeder's details
Website: Rising Phoenix Cane Corso
Address: San Tan Valley, Arizona, United States
Phone: 4803326221
Email: [email protected] or [email protected]
Social media: Facebook or Instagram
2. Vernon Hills Cane Corso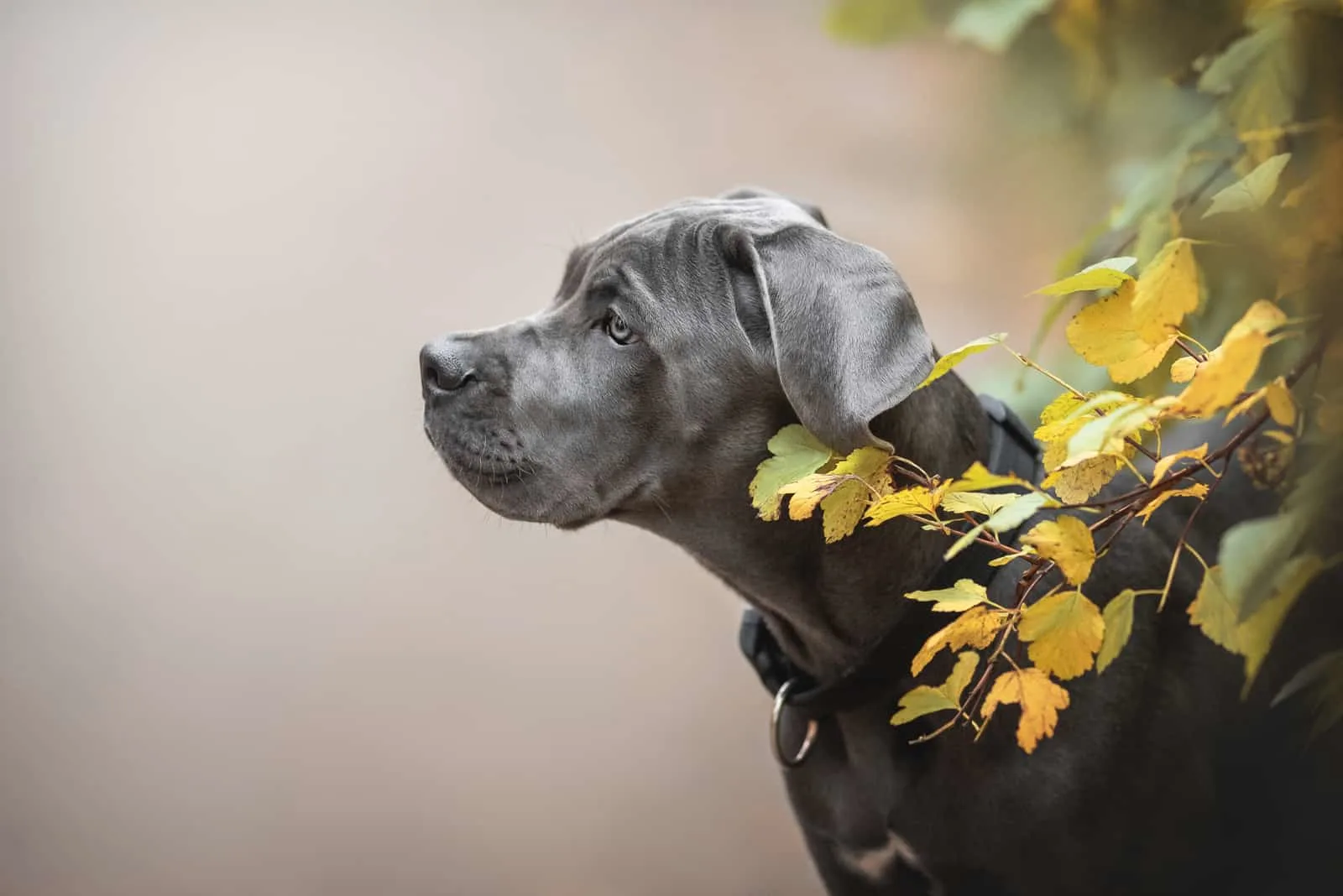 What was once a desire for a big, athletic dog, now is a dream come true.
Meet Vernon Hills Cane Corso, a breeder who was motivated by passion for mighty paws!
The story of Vernon Hills started back in 2003. As I said, the owner wanted an athletic doggo, and thus, came across the Cane Corso breed. It was their incredible history, extreme loyalty, and dominant looks that made the owner focus only on Corsos.
But, Vernon Hills didn't start operating in 2003. First, since this is a family-run business, they were based in Phoenix, starting their business with only three Corsos. This lasted for 11 years. The family finally fulfilled their dream of moving to the north of Arizona.
In 2017, Vernon Hills was officially born.
Today, this breeder is proud of their seven-acre property where Corsos spend all their free time. There are modern kennels right on their land, but the Vernon Corsos love to stay indoors in the family home. This significantly improves their socialization skills.
Vernon Hills uses Volhard's Puppy Aptitude Test. In case you're not familiar with the term, this test helps the breeder figure out which puppy is the right fit for you based on what you're looking for in a dog.
Any breeder who pays attention to matching the right puppy to the right owner deserves your attention and my approval.
Breeder's details
Website: Vernon Hills Cane Corso
Address: Vernon, AZ 85940
Phone: 4802154966
3. Solidity Cane Corso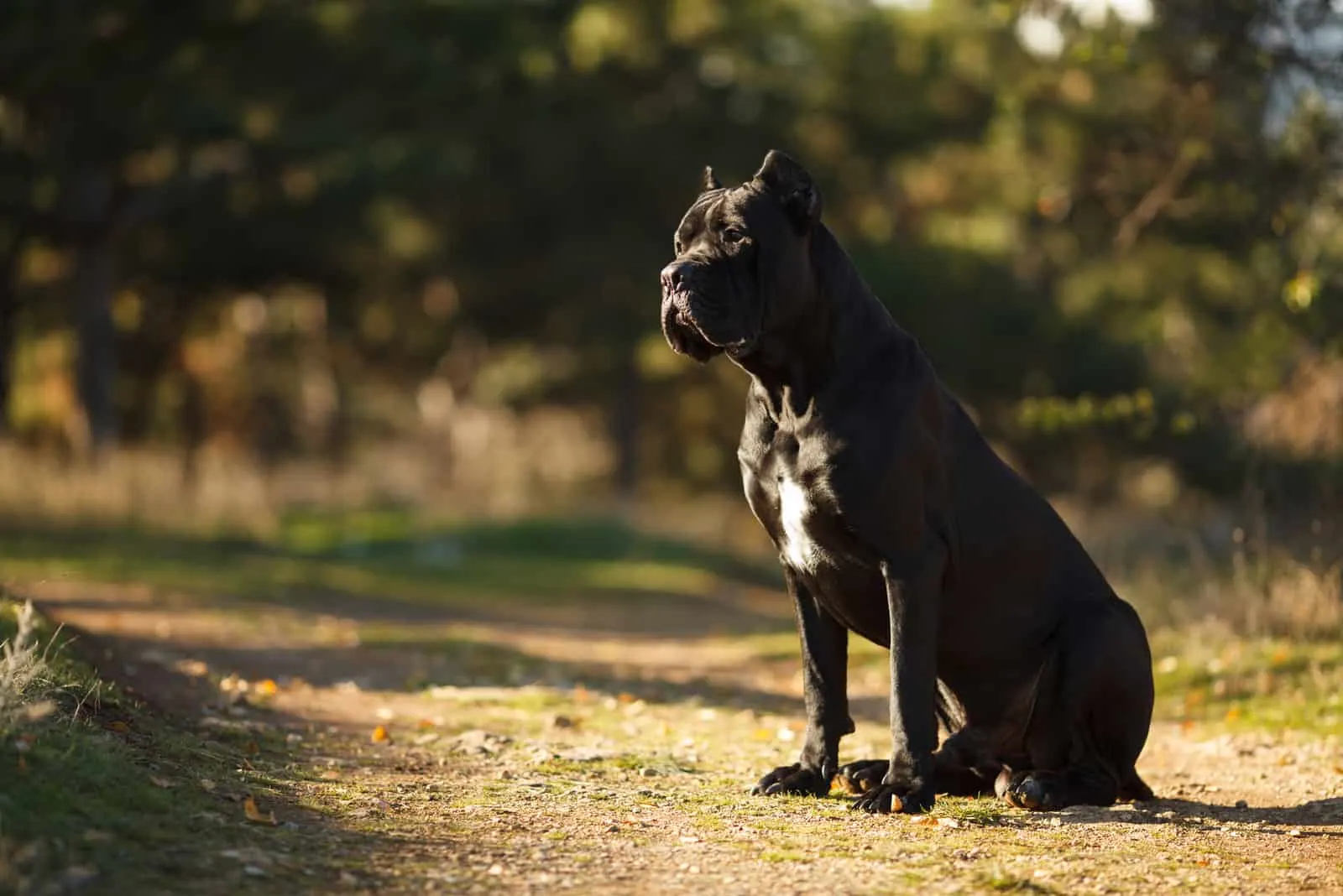 When Paul Hull founded Solidity Cane Corso back in 2015, he definitely believed his breeding program lies on solid ground. Otherwise, Solidity Corso wouldn't be on top of the game today.
Meet one of the Cane Corso breeders in Arizona with experience that will bring only the finest examples of the Italian Mastiff to you. People from all over this state, including Mesa, Glendale, Scottsdale, etc. are familiar with the quality of Solidity Corsos.
Solidity Cane Corso has a mission to build a strong legacy of purebred Corsos with exceptional health. All their Corsos are happy doggos just waiting for their new home.
I'm talking about descendents of European imports that came to the United States in 1989. Paul and his team are strongly focused on breeding according to tradition, and up to all breed standards.
Solidity Corsos come in all sorts of their standard Corso colors. Each puppy is $3,000, no matter the gender or the coat. This price is a bit above the standard, but I wouldn't hesitate for a moment.
Getting puppies from a reliable breeder is your biggest priority. You certainly won't make a mistake with Solidity Cane Corso boys and girls. They're as solid as a rock!
Breeder's details
Website: Solidity Cane Corso
Phone: 6232621278
Email: [email protected]
Social media: Facebook or Instagram
4. Cane Corso World Kennels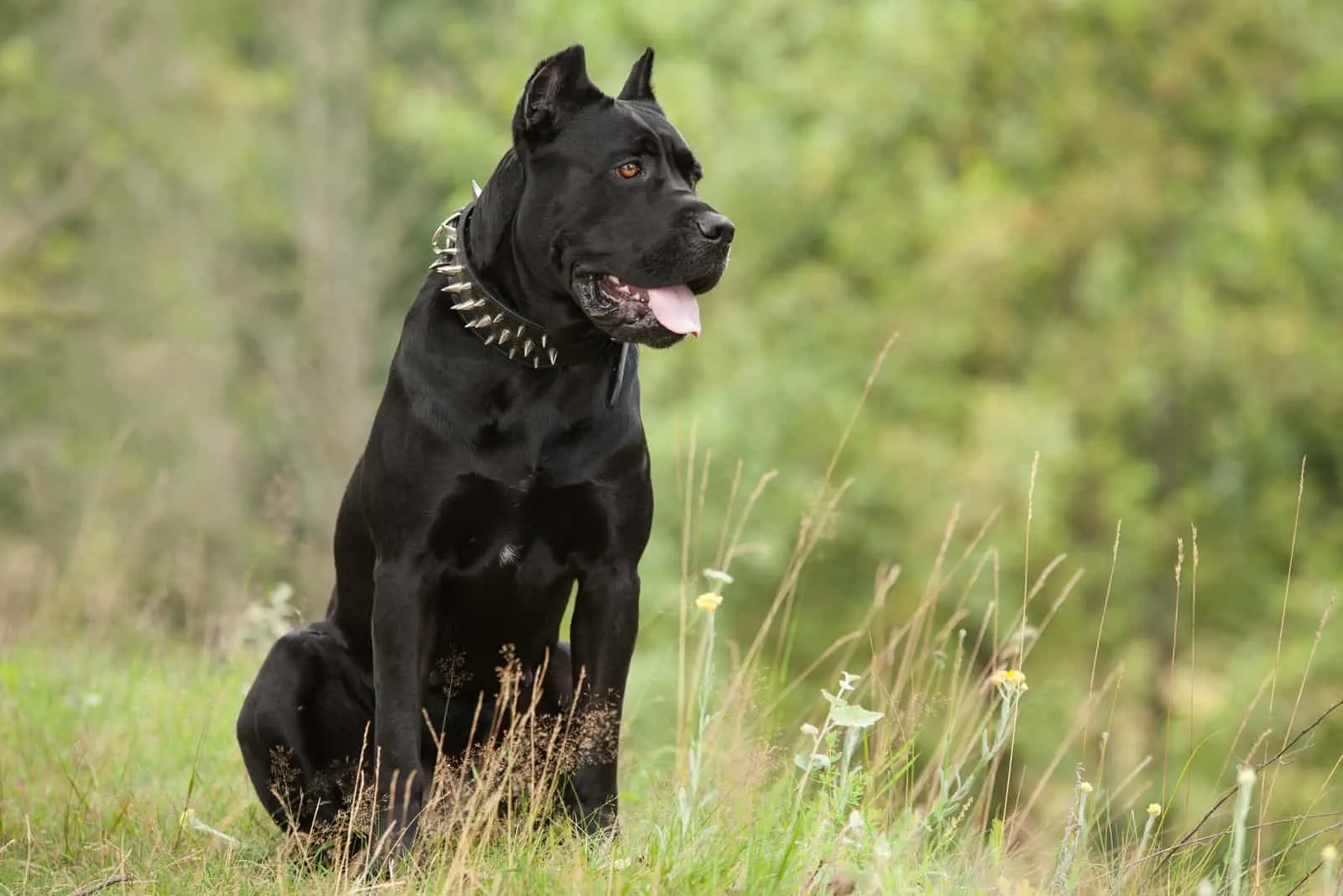 At Cane Corso World Kennels, you'll find descendants of the finest Corso imports from Spain, Argentina, Chile, etc. This AKC- and ICCF-registered breeder is extremely proud of their Cane Corso pups. They're truly some of the best working dogs out there.
To prove this statement, here's what you get when you adopt a Corso from Cane Corso World Kennels! You get a puppy with a terrific two-year health guarantee. Also, puppies are covered with 60 days of free pet insurance, microchipped, up to date with all their vaccines, etc.
One of the things that made me realize that Cane Corso World Kennels is a fine place for finding a puppy is the fact that they offer an incredible three-year hip health warranty! With large dogs like the Cane Corso, a hip and joint warranty is extremely important.
From black brindle to formentino Corsos – these guys have them all!
But, how much do these puppies cost? I bet you think it's a hefty sum considering their background and upbringing!
Well, it is a bit pricey. Female Corsos from this breeder start at $4,000, while males are $5,000! That's only for pet-quality dogs. Show-quality dogs start at $5,000, but that's still not the most expensive package.
If you want full rights with the American Kennel Club or the ICCF, you will need to pay $7,500!
There's a mandatory deposit of $1,000 for each puppy, but it can't be refunded – only transferred.
Besides breeding and selling puppies, Cane Corso World Kennels specializes in stud service, meaning they will offer you the service of breeding with their Corso males. Stud service, as they usually call this procedure, will cost you like a new puppy – $5,000 to be precise.
I know this is a lot of money, but Cane Corso puppies are expensive. If you can't afford to buy one, I'm sure some of the local Corso rescue services will have a puppy for you.
Breeder's details
Website: Cane Corso World Kennels
Address: 9307 S. 51st Ave 740, Phoenix, AZ 85339, US
Phone: +1 602-819-3470
Email: [email protected]
FAQs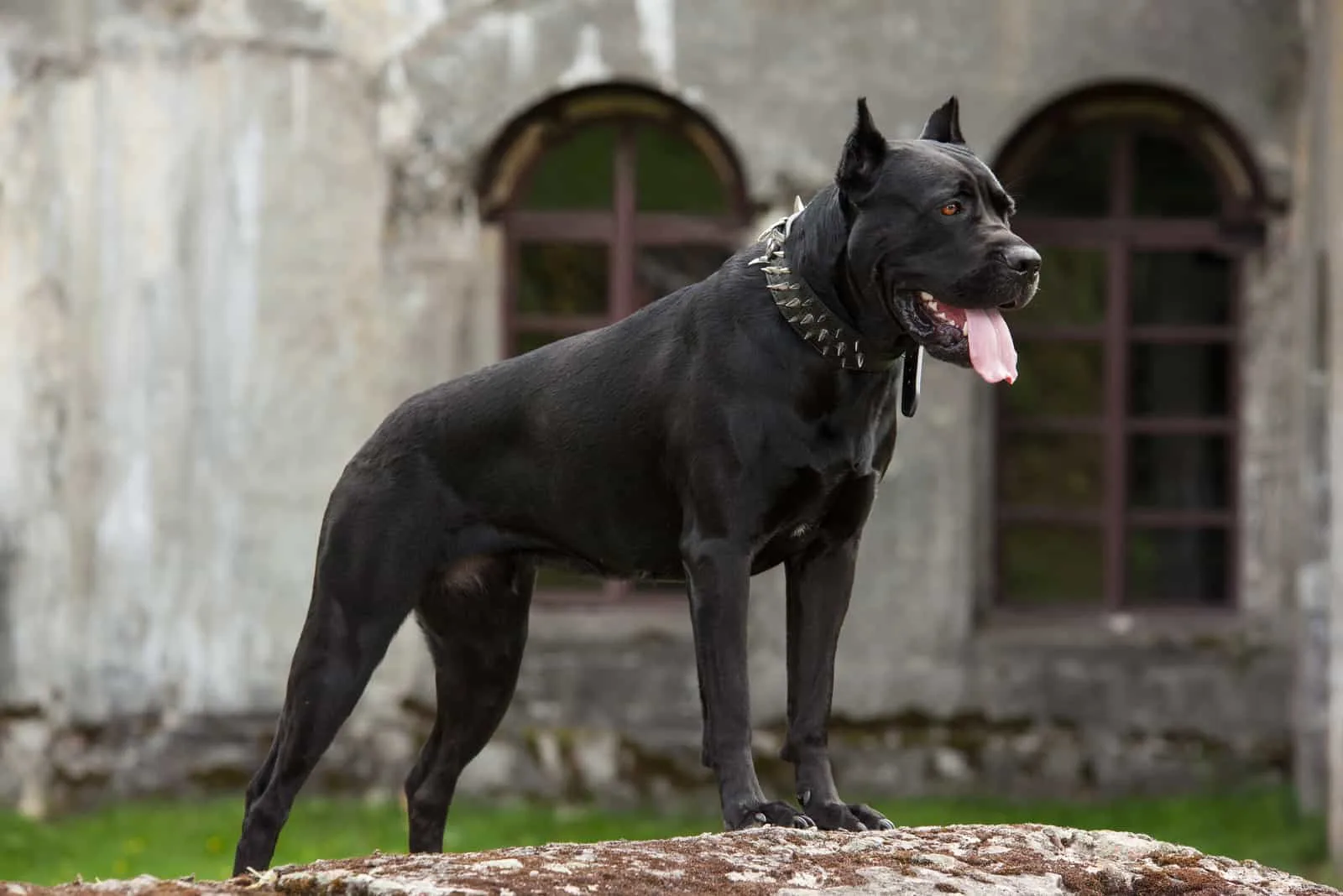 How Much Should A Cane Corso Puppy Cost In Arizona?
If you're a fan of Cane Corso dogs, then you definitely know that you can't buy a Corso puppy for as low as $1,000 or so. A Corso's price is way more than that!
Those of you who are just getting to know this dog breed will be surprised with the fact that an average Cane Corso costs approximately $2,000. That's for the state of Arizona. The purchase price differs from one state to another, but those differences are a matter of a couple of hundred dollars.
When we talk about average prices, we always talk about pet-quality dogs. Dogs that are entitled to enter dog shows, conformation shows, or serving as working forces cost way more money. Such dogs have more qualities than standard pets, and those qualities determine the price.
Cane Corsos that have special qualities will cost you a pretty penny. Usually, this breed goes for around $4,000 to $5,000. Trust me, I've seen Corsos priced at an incredible $8,500!
All in all, if you just want a pet (a future family member), you can get a good deal. Anything else besides that will require a hefty sum.
What Is The Best Age To Buy A Cane Corso Puppy?
The ideal age at which you should buy a Cane Corso puppy is when the puppy turns eight weeks old. Anything earlier than that is not recommended.
Most reliable Cane Corso breeders will list on their websites that they don't allow puppies to be picked before they turn eight weeks of age. By this time, the breeder can evaluate the puppy's personality, let it have all the necessary shots and treatments, and have it chipped.
A lot of breeders will also offer you puppies that have already been trained, or at least have started obedience training. Some even begin with potty training, and personally, I appreciate teaching the puppy its basics.
The best part of adopting at this age is that the puppies are completely socialized and ready to spend time around new people and animals.
Think about it: when you take the puppy too early from his mom, you can only cause more issues with the transition, as well as psychological trauma.
Also, if you decide to adopt a bigger puppy or an adult, you should be prepared for the fact that you're getting a dog with a formed character, and this is something you must learn how to handle.
What Are The Benefits Of Owning A Cane Corso?
Owning a Cane Corso Italiano brings many benefits.
I mean, owning any dog breed is truly wonderful. Once a Cane Corso enters your life, you'll find yourself wondering: Why didn't I get one earlier?
Dogs always make our lives better no matter if they're Pitbulls, Corsos, or Bulldogs!
Here's a little persuasion (and the top five reasons why you absolutely need a Cane Corso in your life)!
He's A Protector!
Cane Corsos aren't born aggressive. Aggression is something they pick up on the way, especially if their bad behavior is encouraged.
I like to say these dogs are more serious and dominant. They won't leave strangers without feeling a bit intimidated. This really comes in handy when you find yourself in a situation you don't like, or if you're in danger.
Thanks to your Corso's extreme protectiveness, you should be able to sleep soundly at night.
Corso's Are Quiet
Are you upset when a dog gets the zoomies or starts barking and howling at an ungodly hour?
Yep. But, that's not what you can expect from a Corso.
I'm happy to inform you that you can easily sneak a Cane Corso into a building as long as you have plenty of space.
These dogs are so quiet you won't even know they're there! Corsos don't bark a lot like GSD's, or howl excessively like Huskies. They're calm adults you'll appreciate having around.
Grooming Is Easy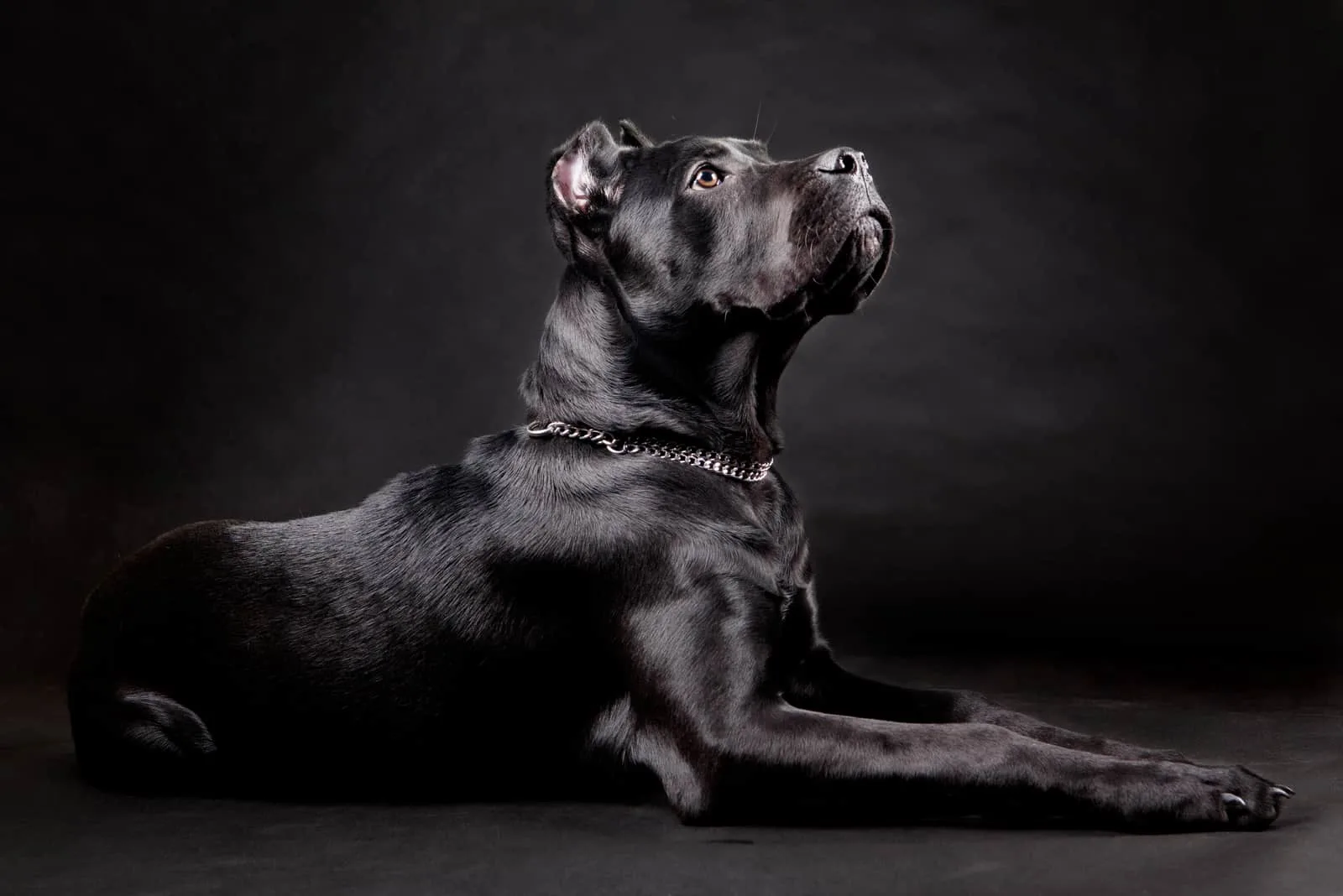 Corsos have a lovely short coat that requires minimal attention. You see, Cane Corsos shed a little. They don't have those massive blowouts like notorious shedders, such as German Shepherds.
You can brush them a couple of times a week, and bathe them every two to three months, and they'll be fine.
However, Corsos can have occasional skin rolls, especially chubby ones, so make sure you get them thoroughly clean.
All in all, you'll see you won't have much issues with grooming a Cane Corso.
They're Highly Trainable
Of all the Mastiff dogs, the Cane Corso Mastiff is the easiest to train. These dogs can be stubborn, but still…
The Cane Corso is one smart cookie! Their intelligence is pretty admirable. Mastering obedience lessons as well as learning new tricks isn't something foreign to these pups.
Having a dog breed that's so trainable is something you'll be grateful for.
What Is The Biggest Reason Why A Cane Corso Might Not Be For You?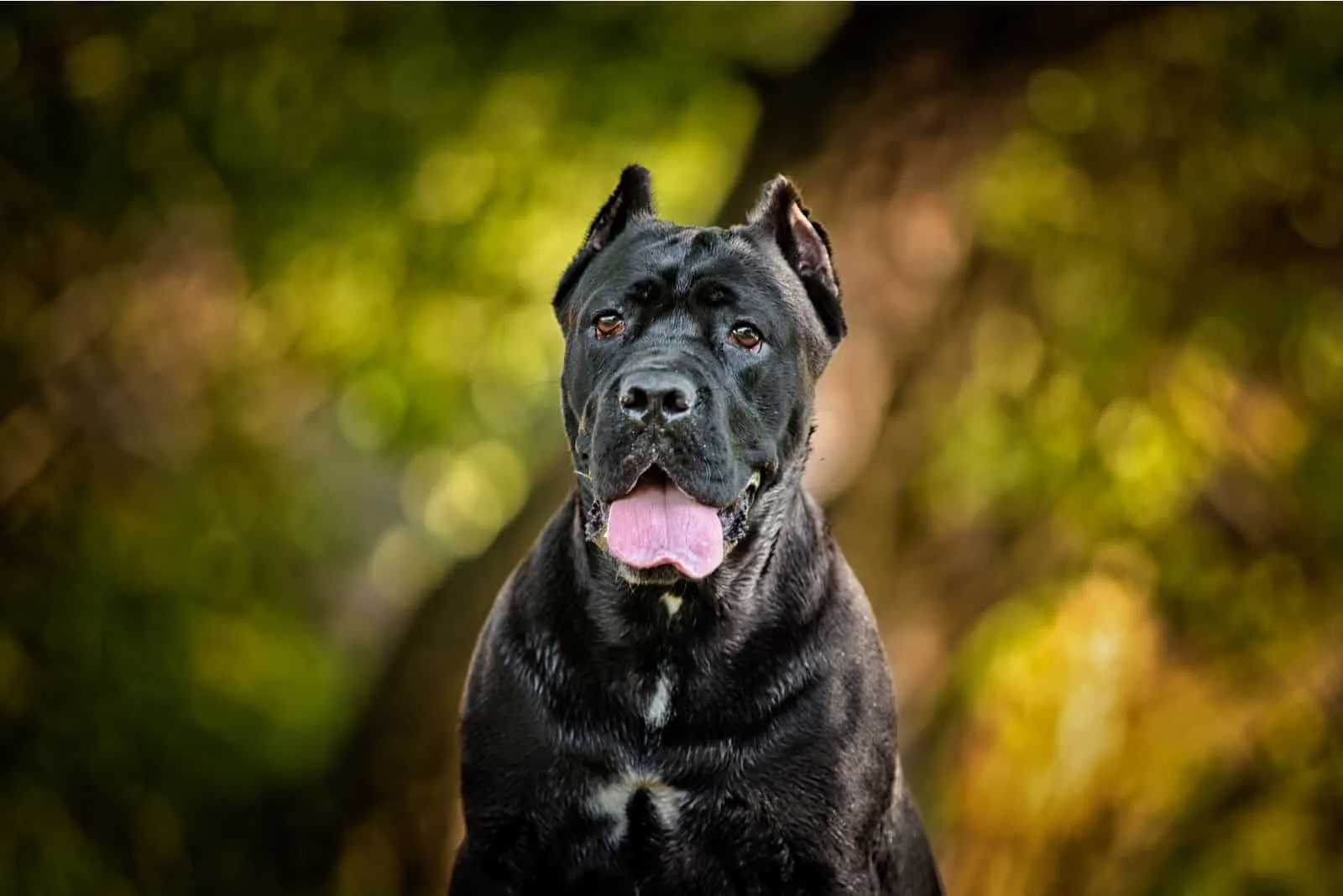 When getting a mighty paw like a Cane Corso, you will want to know all the good sides and all the bad sides of owning that dog. We've discussed the good sides, and now we're about to see what the biggest reason is that might chase you away from owning a Corso.
A Cane Corso is a good dog… one of the best, in fact! But, even he has some downsides.
Probably the biggest downside that might scare you away from this dog breed is its mental and physical needs.
Large dogs like the Cane Corso first need their daily workout sessions. Their activity level is extremely high.
They won't settle for a light stroll. Give them something to work on. They like to have a purpose and a task to complete. For example, play fetch with them, take them swimming, etc.
Corsos were used for herding animals back in the days. You can at least take your Corso to an obstacle course since herding is out of the picture these days.
Besides physical activity, make sure you engage him in plenty of mental games that will stimulate his intelligence and keep those gray cells sharp. Puzzle games and interesting toys that hide treats inside will come in handy.
If you can't commit to daily exercising and stimulating his brain activity, then maybe a Cane Corso isn't for you. These gentle giants are not needy, but their needs can be too much for you if you're not that active every day.
Your Corso won't snooze in the house the whole day. Give him a task that will make him feel like a valuable creature!
Cane Corso Breeders In USA You Must Check Out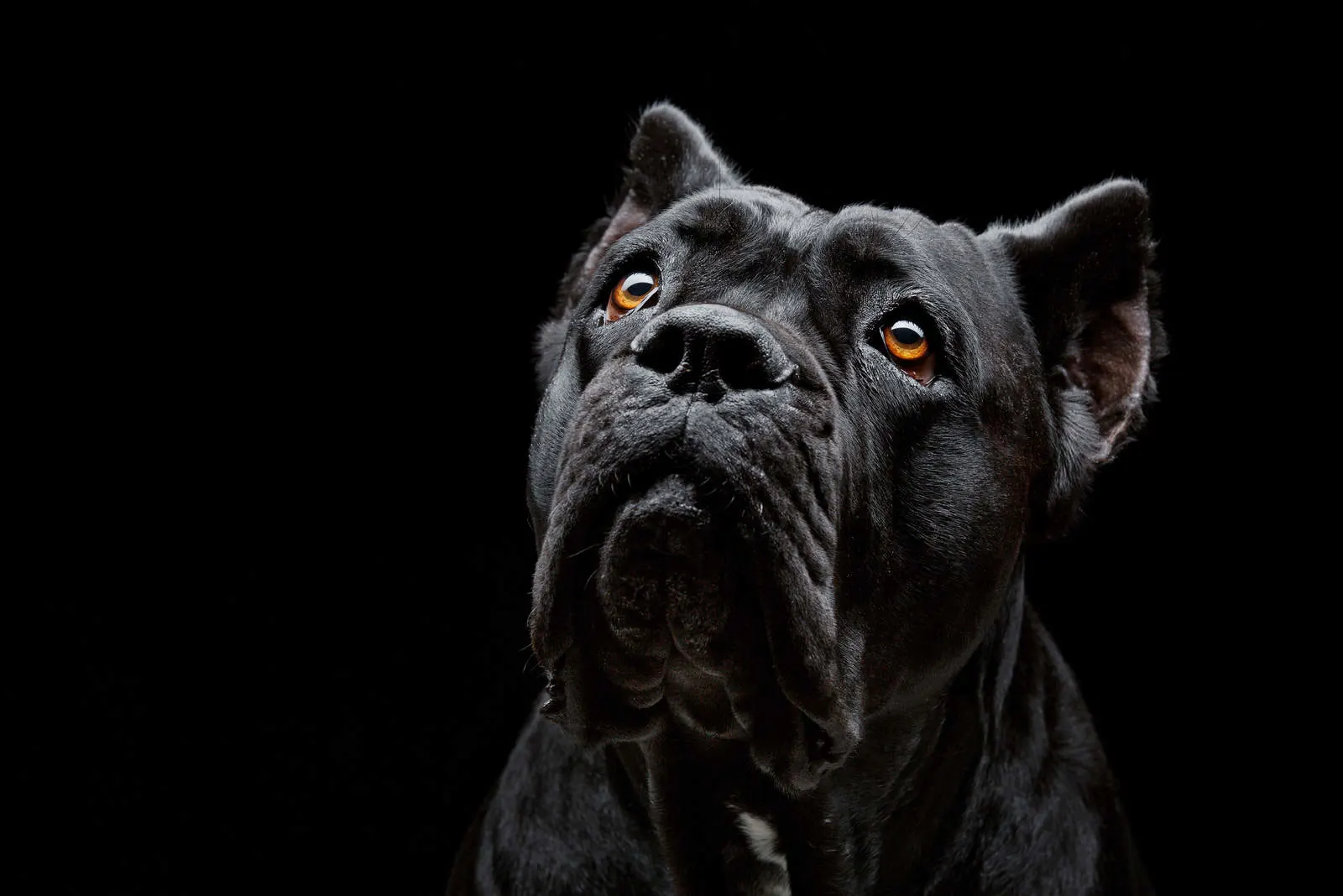 There aren't a bunch of great Cane Corso breeders in the States. Each state, just like Arizona, has only a handful of people you can trust.
In case you can't find your perfect puppy with the listed Cane Corso breeders in Arizona, or you simply want to try your luck elsewhere, down below, you'll find your other options.
Cane Corso breeders in Florida
Cane Corso breeders in California
Cane Corso breeders in Pennsylvania
Cane Corso breeders in New York
Cane Corso breeders in Illinois
Cane Corso breeders in Minnesota
Cane Corso breeders in New Jersey
Final Words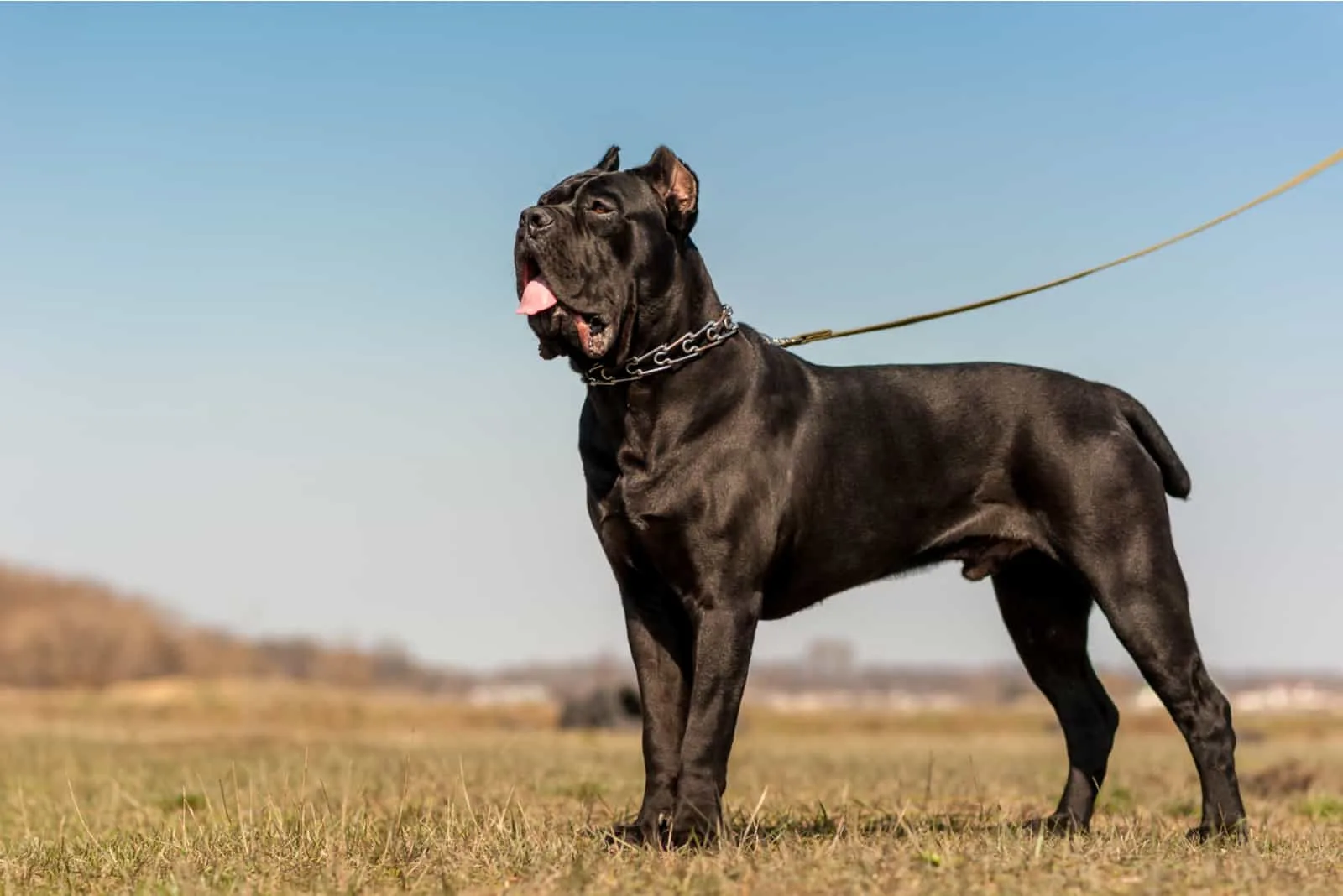 I hope you like this list of best Cane Corso breeders in Arizona.
Arizona is one of the biggest U.S. states, but that doesn't mean there will be plenty of Cane Corso breeders available. Unfortunately, I've had a pretty rough time finding good ones. A lot of puppy mills popped up on the radar, as well as a lot of kennels with poor conditions.
Be careful who you choose.
If our listed breeders have no available puppies, either wait for a new litter or go to a neighboring state. Don't buy a puppy from just anyone, okay?
Read Also:
Top 7 Best German Shepherd Breeders In Arizona Of 2022
The 10 Best Dog Breeders In Arizona For 2022