Brittany puppies? Does it ring a bell? These brave and eager canines, popularly known as brittany, or american brittany, are gun dogs and usually in the ownership of sportsmen, or people with highly active daily schedules.
The American Kennel Club classifies them among the most active dogs in the world. They have been members of the American Brittany Club since 1942, under the supervision of the AKC.
Aside from that, the highest honor that a brittany spaniel breeder could possibly get is being a member of the Brittany Field Trial Hall of Fame. That's how dedicated the breeders are to this puppy's exquisite pedigree.
The most famous trait of the brittany spaniel is being a hunting dog, perfect for an active lifestyle and training companionship.
Brittany bird dogs are somewhat smaller than setters, in average between 17 and 20 inches tall, weighing around 50-60 pounds. If you need a hunting partner, the brittany spaniel is a perfect dog for you.
In the upcoming part of the article find out where to find the best brittany spaniel breeders in the U.S.
Brittany Puppies For Sale In The U.S.
New homes for this breed are always a challenge. The Brittany canines require long-term adaptation and commitment. Being active, intelligent and always eager to hunt, they need the same characteristics in the owner.
Aside from being a hunting dog, this breed can develop high socialization skills and deep bond with their owners or families.
That's why the brittany breed is also recommended for first time dog parents. However, if you're planning on keeping this canine indoors – avoid the purchase.
Although the Brittany belongs to spaniel dog breeds, it is much bigger than the cavalier king charles spaniel and requires a lot more exercise.
Aside from the National Breed Club that is affiliated with the AKC, there are also the clubs, like NBRA (National Breed Rescue And Adoption Network) that are engaged in the American Brittany Rescue process.
This could be one of the choices if you have difficulties paying the full amount for the Brittany Spaniel in reputable breeding kennels, or you simply love fostering and volunteering at dog shelters.
On the other hand, if you're willing to buy this canine, you should know that the American Kennel Club Breeder of merit is a program the reputable brittany breeders follow in order to breed a high-quality puppy.
However, if you're keen on buying the brittany puppy, the following brittany spaniel breeders should definitely be the first choice. Stay tuned!
1. Gilmore Brittanys, Boscobel, WI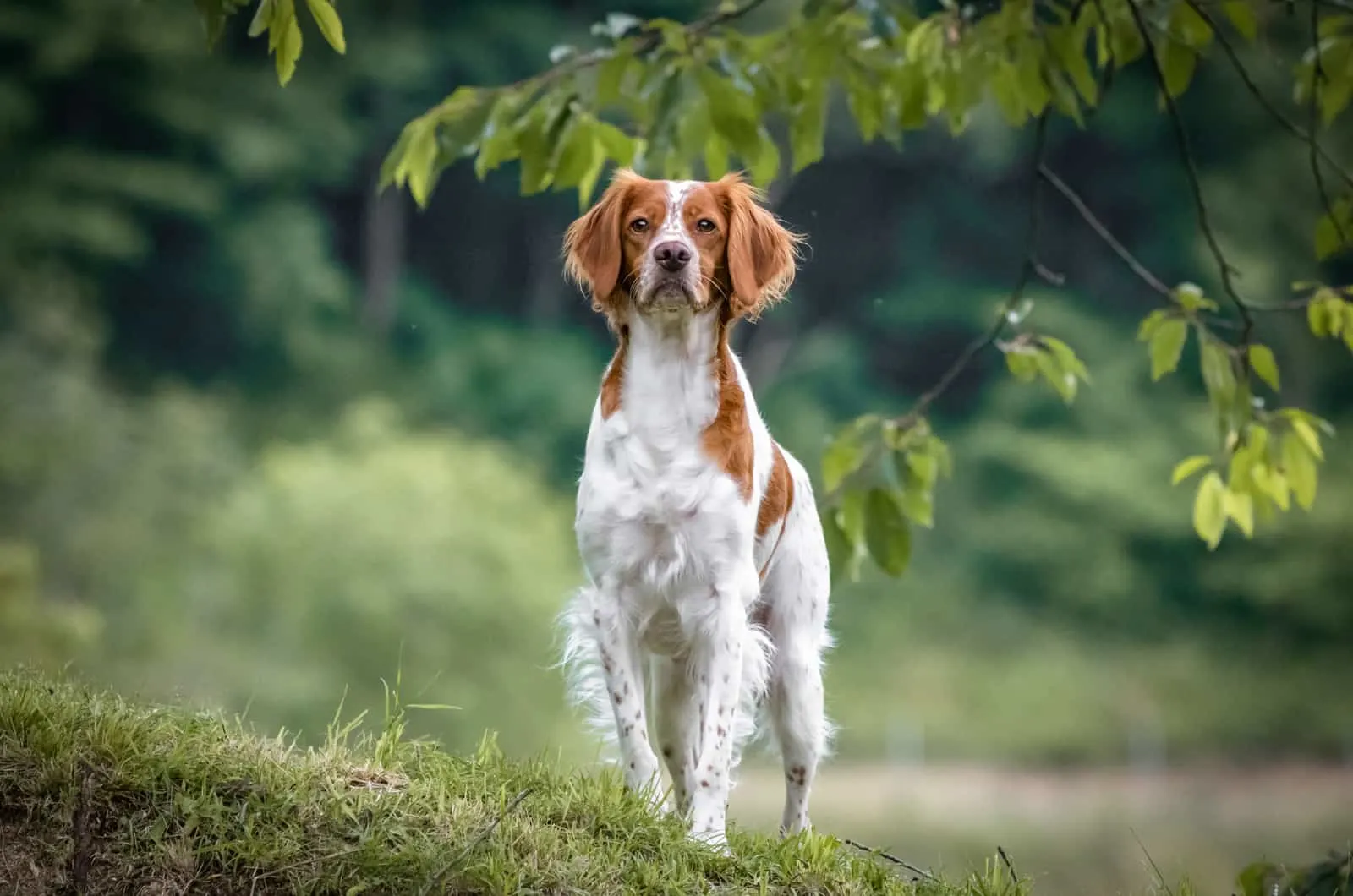 Kevin, manager and owner of Gilmore Brittanys, puts a lot of effort into the brittany spaniel training process. These dogs are a perfect balance between the weekend hunt and the weekly indoor hang out.
All the reviews found on the website implicate the quality of this breeder's work.
The Gilmore litters offer three colors in this dog breed: white-liver, orange and tri-color variants, including white. In order to get what you seek, you need to make a reservation and pre order.
Furthermore, the bloodline of the breed is perfected throughout constant research and study. Being one of the most reputable brittany breeders in Wisconsin, Gilmore Brittanys kennel has regular vet checks appointments and health guarantee is within 30 days.
Kevin suggests slow adaptation of your puppy as the new environment can sometimes be overwhelming. Brittany puppies are by default family pets and fun-loving canines. Once settled into new cradles, the dogs will show high-quality traits of a bird dog.
Deposits are required and they revolve around 100 hundred U.S.D. minimum. The breeder has two options of selling – in person and flying out. The transportation cost is also 100 hundred U.S.D.
Gilmore Brittanys pays lots of attention to their dogs' conformation and look, despite the fact that these canines are by nature bird dogs that enjoy hunting quails and woodcocks all the time.
Location: 17855 James Dr, Boscobel, Wisconsin
Phone number: (608) 732-3557
Email: [email protected]
Website: Gilmore Brittanys
2. Brittany Bird Dog Kennel, Plymouth, MA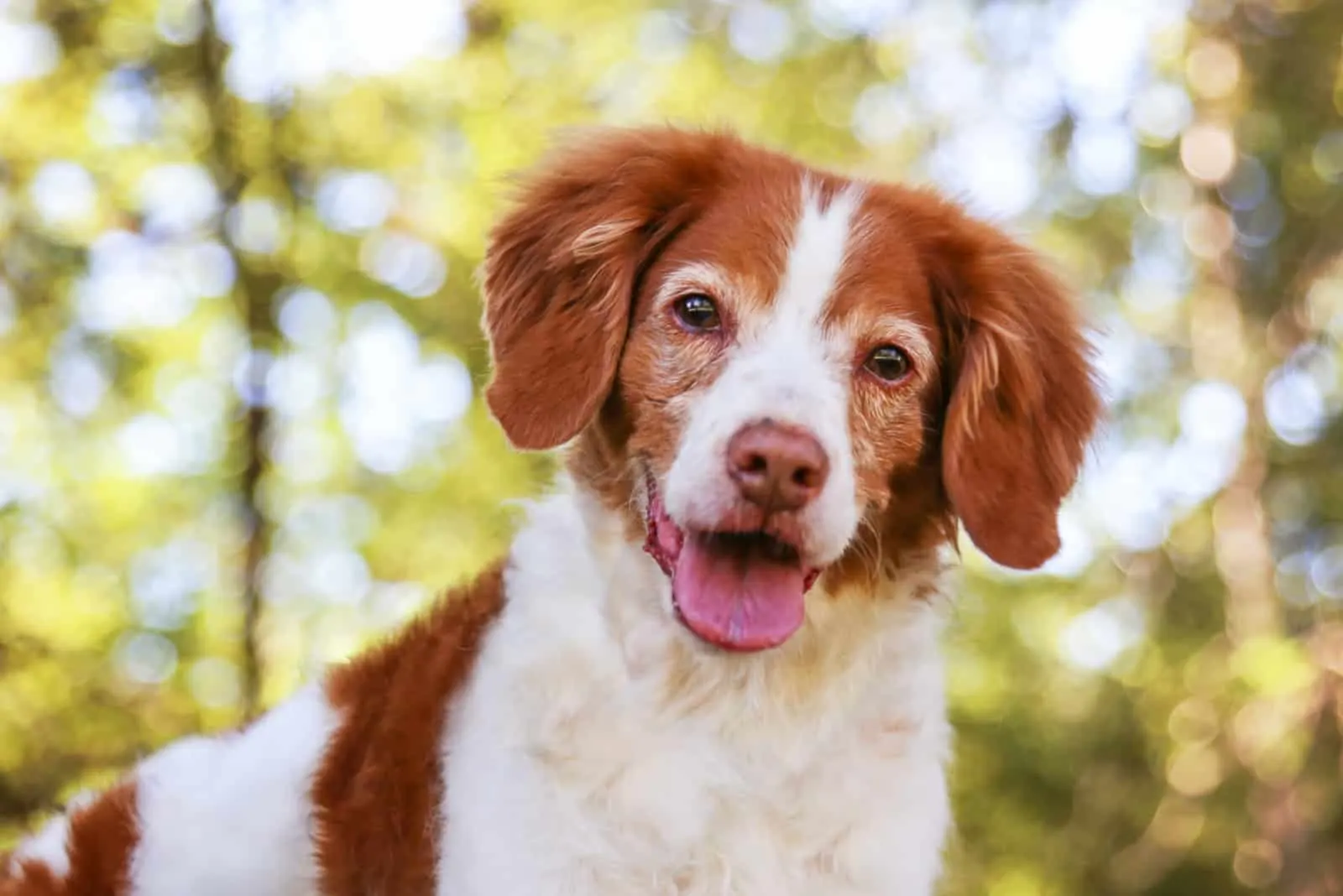 The mission of this kennel is to prepare brittany spaniel puppies for being exceptional hunters from an early age. They put a lot of effort and work into the exquisite akc conformation of their doggies.
This is an intelligent dog breed and favorable for crossbreeding. That's why we have a plethora of brittany spaniel mixes all around the world and why brittany spaniels are excellent sires.
The goal of this breeder is to perfect the bloodline of the brittany puppy and make the trainability process standardized for the future litters. Birds used for the training are quails, pigeons and partridges.
Aside from their hunting instincts, the britts are trained to be excellent family companions, and not just field dogs. The breeder uses conventional training methods and offers consultations for the new owners, which is a plus if you don't have any experience.
Health tests are regular in this kennel. The deposit for the puppy is 500 U.S.D. The application form is prerequisite for purchasing the brittany spaniel from this breeder.
Location: 141 Alewife Road, Plymouth, Massachusetts
Phone number: (508) 889-0229
Email: [email protected]
Website: Brittany Bird Dog Kennel
3. Rock Steady Kennel And Supplies, Blossburg, PA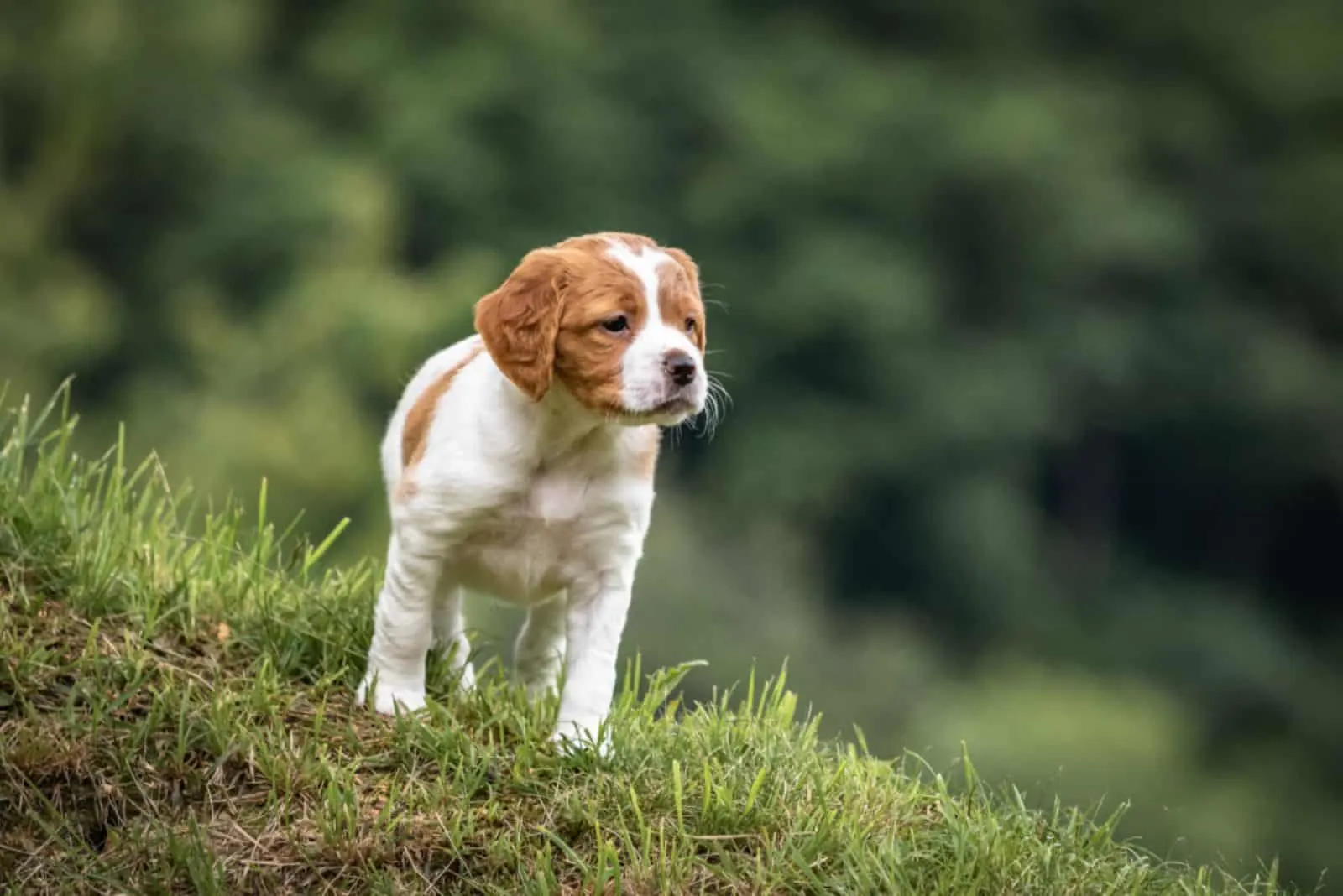 The Pennsylvania based breeder RSKAS is dedicated to raising healthy brittany puppies. On their official website you can find all about the brittany's feeding chart.
The Rock Steady Kennel team recommends avoiding unhealthy foods, such as chocolate, nuts, grapes, donuts, raw meats, and so on. Furthermore, there are unhealthy plants that you do not want your puppy around. Check them out and carefully research your puppy's future environment!
If this is the first Brittany entering your home, give it time to adapt to you and your family members. Not all brittany breeders put a word about this issue, but it is extremely important for the future adaptation of your puppy.
The Rock Steady Kennel offers various accessories, toys and treats, too. The policy around the puppy purchase is strict and clear. The deposit is 200 U.S.D. and there's no refund. Shipping is available for those who are far away from the kennel.
These roan puppies mostly come in orange and white color variants. The breeder recommends weekly grooming as the breed sheds. Kids are favorable around the dog under parent supervision, as the dog sometimes shows more enthusiasm than needed.
This AKC field tried puppy is well-behaved, trained for short-term solitude and favorable for show rings.
Lastly, the Rock Steady Kennel is a proud member of the American Brittany Club Breeder of Merit.
Location: 252 Blake Rd, Blossburg, Pennsylvania
Phone number: (570) 638-2311
Email: [email protected]
Website: Rock Steady Kennel And Supplies
4. FarOut Field Brittanys, Dunnelon, FL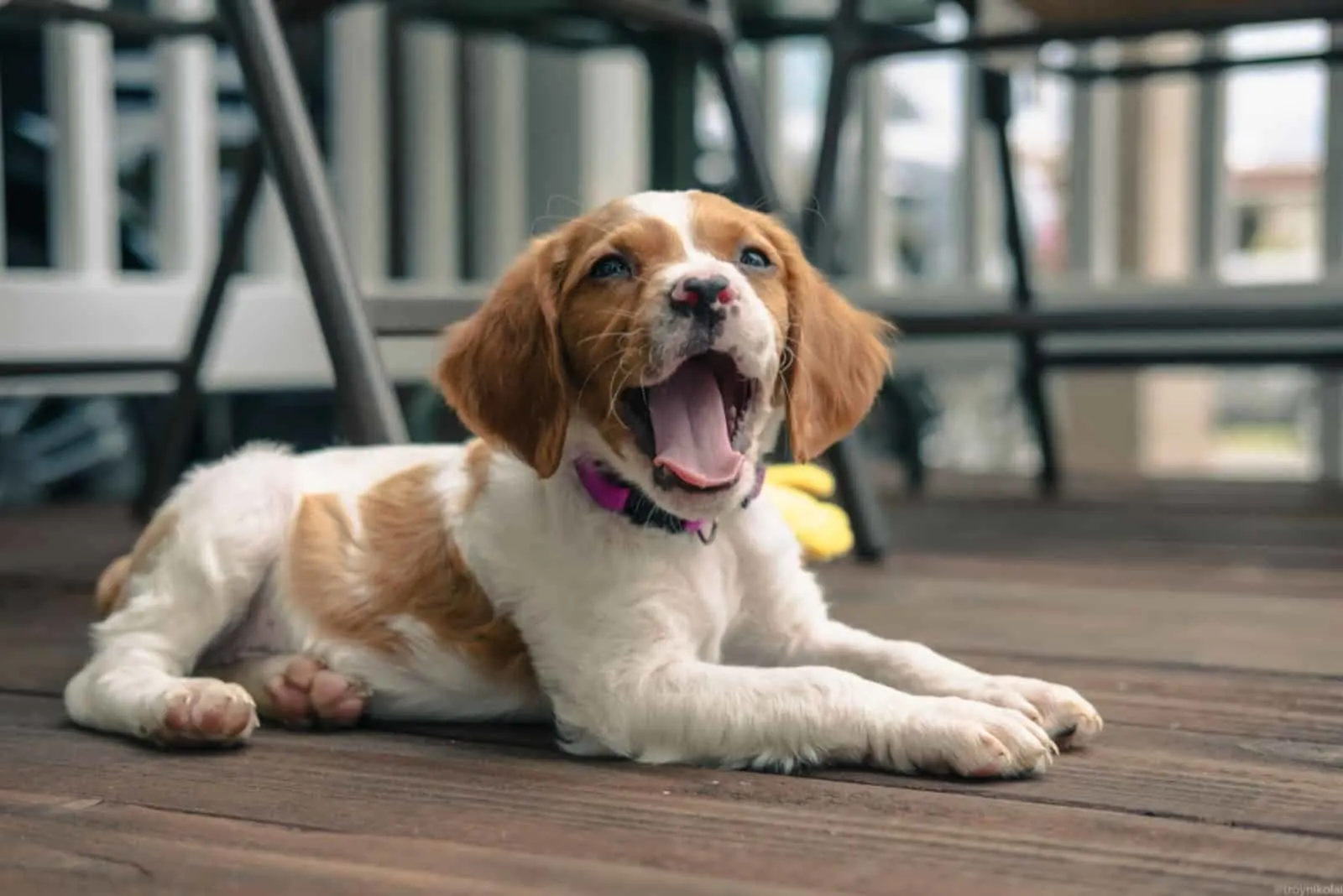 The breeder has over forty years of experience in having dogs. The brittany pups bred in this kennel are hunting dogs, family dogs and show dogs.
Considering the average IQ of a dog, this is an intelligent dog breed easily trained and favorable in a breeding stock. That's why this is one of the rare breeds that is also a dual champion in field trials and conformation.
This Florida based kennel offers a little different approach when it comes to dog training and socialization process. Namely, the breed is raised in a home environment and trained for an indoor life. All the puppies are well-behaved and adapted to family life.
The brittany pups are all health tested and the breeder especially takes care of hip examination, as the dog can face the common hip dysplasia. Heart and eye examinations are common in this kennel, too.
This is also the American Kennel Club Breeder of Merit member and the dogs are participating in various dog shows and contests. Many of FarOut Field Brittanys roan pups have received significant awards for their exquisite field dog character.
Location: 4980 SW Marigold Ct, Dunnellon, Florida
Phone number: (706) 463-3649
Email: [email protected]
Website: FarOut Field Brittanys
5. Plum Creek Kennels, Fredericksburg, TX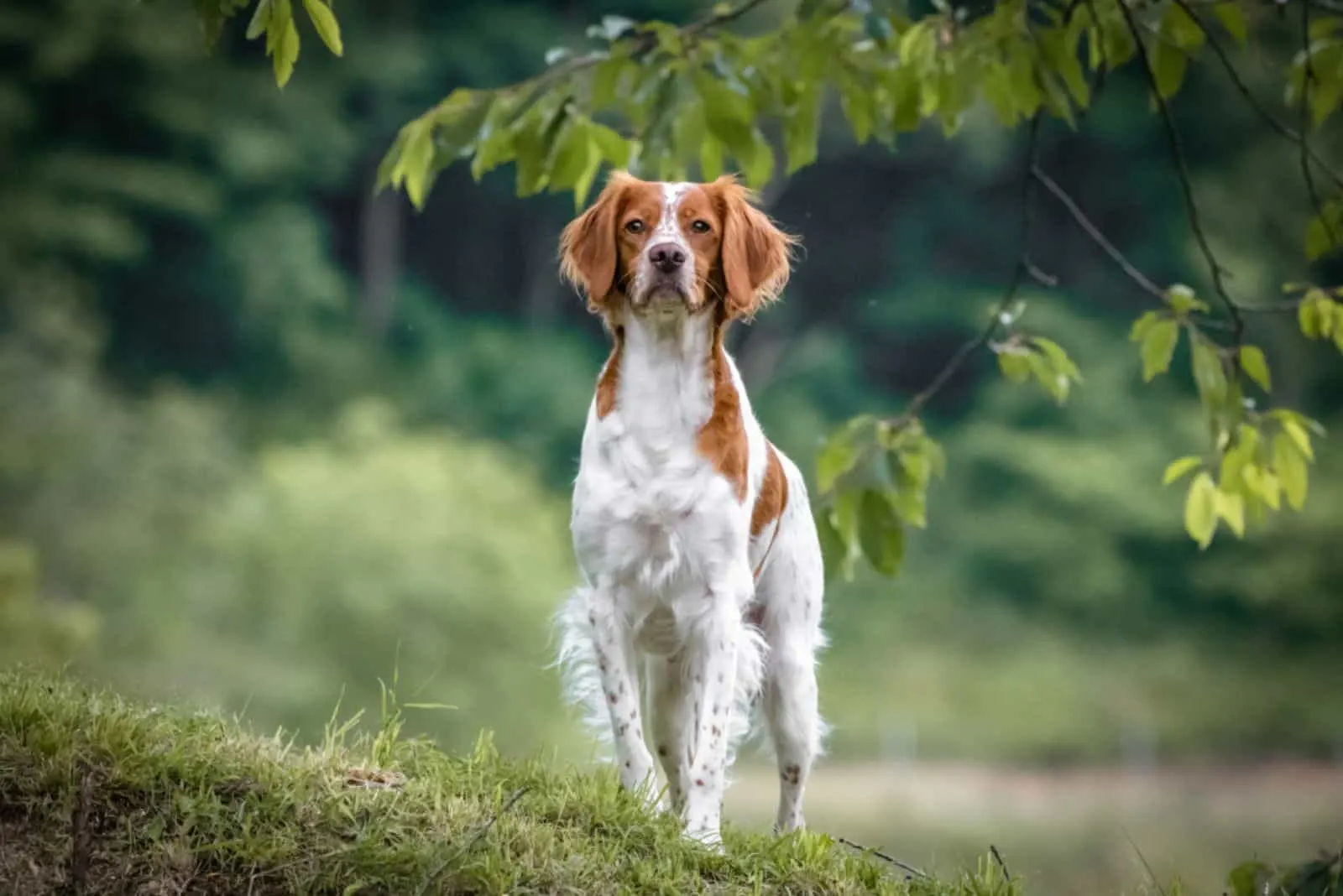 This breeder is Texas based and one of the best brittany spaniel breeders in the United States. Their one year health guarantee shows reliability and reputation. The breeder welcomes potential buyers with open arms on their location.
They actually prefer in person interaction and communication, so if you live in the Texas area, the best option is to go and purchase the puppy on the spot.
The deposit for a brittany puppy is 750 U.S.D., which is deducted from the overall price in the end. The overall price revolves around 1500 U.S.D. and it depends on the puppy's gender and color. The payment is transferable in case the upcoming litter does not have the color and gender you have specified.
When it comes to health, the puppies receive their regular shots and the deworming process is a must. On request, dewclaws are removed. All the documentation is available and provided to the future owner.
On the official website of the Plum Creek Kennels you can find guidelines about microchips and neutering programs. A growth chart is also available!
One of the most essential programs in this kennel is the socialization process. Puppies are properly socialized from an early age and need low-maintenance once they are settled in a new home.
However, the continuation of this process is needed once the puppy meets a new family.
Puppies are learnt to behave well around kids and love playing with them. The purchase is on the spot.
Location: 3428 Fredericksburg, Texas
Phone number: (920) 284-4151
Email: [email protected]
Website: Plum Creek Kennels
6. Wind Mountain Kennels, Carson, WA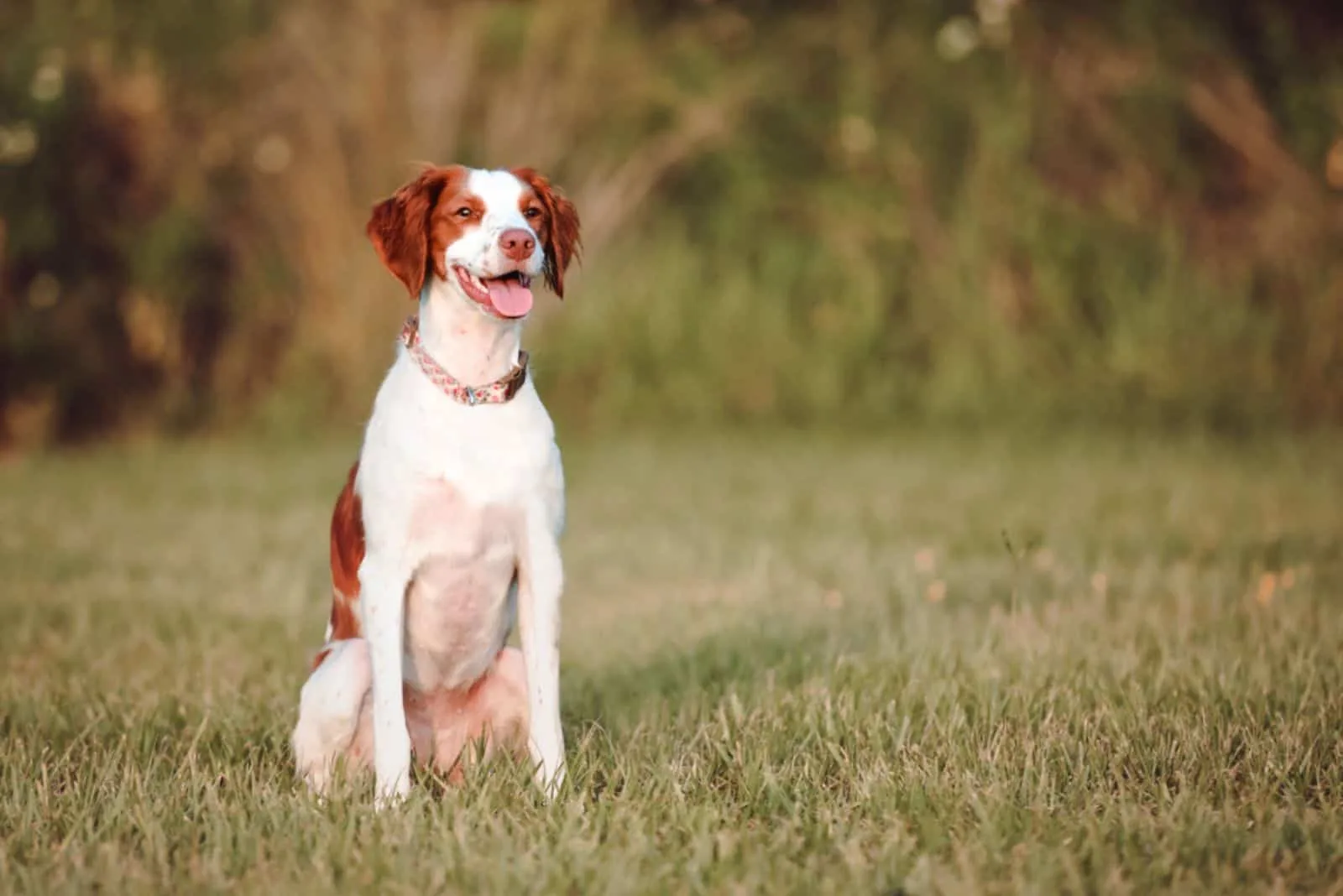 The Wind Mountain Kennels is another American Kennel Club breeder of merit. Washington based and reputable in the business, the WMK team makes one of the best brittany spaniel breeders in the U.S.
These pups can be found in white and orange colors, or some tri-color lighter variants, which are basically the dog colors 101 when it comes to brittany spaniel breed.
The breeder has over 25 years long tradition in breeding brittany pups. To be more precise, it all started in 1995 when the first dog was purchased for hunting purposes.
The breeder emphasizes strong social skills of these breeds, stating that the brittanys are not only good for outdoor activities, long walks or exhausting hikes, but their cheerful behavior can actually have healing patterns.
Their character improves the overall atmosphere in a family and makes families more active. In fact, the breeder offers a temperament guarantee and money return option to all clients, which shows reputability and dedication.
On the other hand, the waiting lists in this kennel are long, so if you want to buy a puppy, immediately check the upcoming litter.
All the puppies are regularly vet tested and vaccinated, but they are all examined one more time before the actual departure to a new home. Britts are raised in a house, crate trained and early socialized, which is a plus if you have small kids in your family.
Location: 101 Leete Rd, Carson, Washington
Phone number: (541) 806-7122
Website: Wind Mountain Kennels
7. Frosty Meadows, Mount Pleasant, TX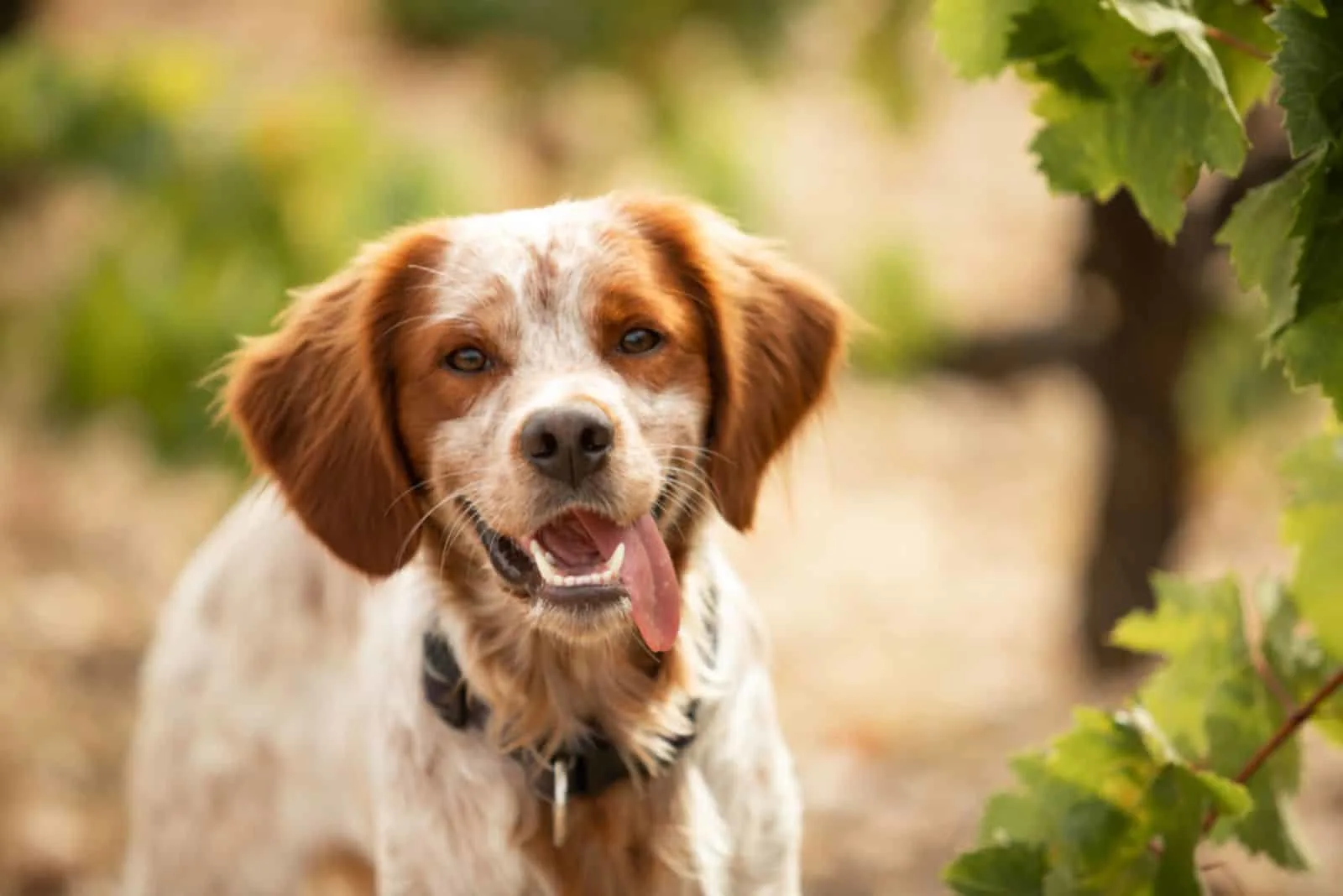 The Frosty Meadows breeder is the registered American Kennel Club, which makes it one of the most reputable brittany spaniel breeders in the surrounding area.
The britt pups are bred in the beautiful environment of Mount Pleasant, where they can exercise their full potential. The breeders put a lot of love and effort into their hunting skills and hunting training, which makes them excellent gun dogs and perfect hunting companions.
The dogs are used to hunting trips from an early age, so the adaptation into new homes is going to be easy. They are also used to car driving and long hours of sitting in the back seat. Frosty Meadows puppies enjoy these trips, which makes them excellent family companions.
Brittanys are daily trained for bird hunting, as this is a family tradition in this kennel. The breeder sells both puppies and dogs, the choice is your. In fact, there is a current litter available at the moment, since the puppies that are now two weeks old will be ready for sale in October.
The breeder guarantees the good health of puppies, and there's no genetic defect. The deposit of 200 U.S.D. is a must. In order to buy a puppy from this breeder, you need to leave contact information and make a clear description of the puppy traits you want in your brittany spaniel.
Location: 3502 County Road, Mount Pleasant, Texas
Phone number: (903) 466-3376
Email: [email protected]
Website: Frosty Meadows
8. Romence Brittanys, Grand Rapids, MI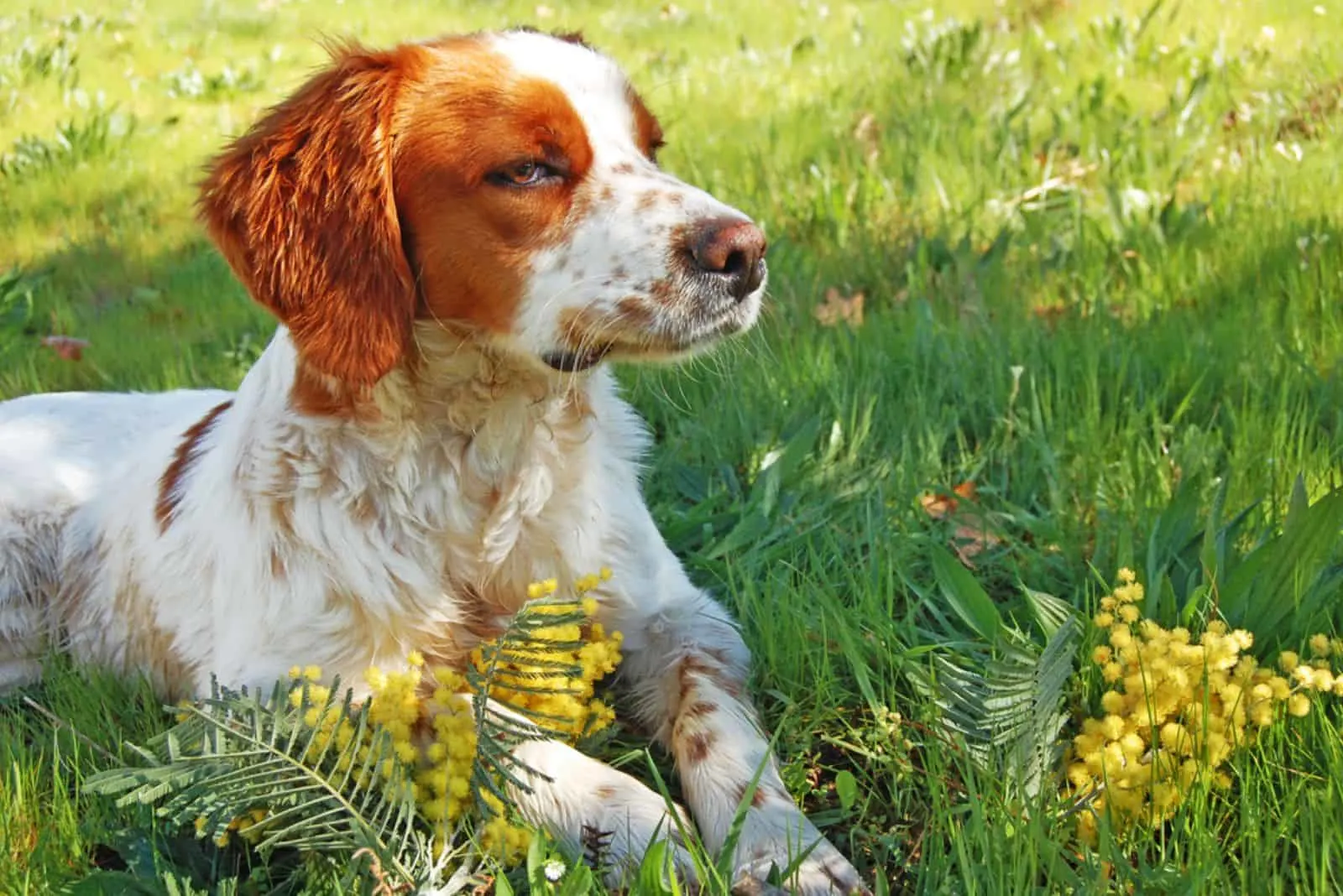 Romence Brittanys is one of the best brittany spaniel breeders in Michigan. In order to pre-order your puppy, you need to fill in the application form, which is thorough and demands broad information about the future home of brittany puppies.
On their official website you can see the long list of the past litters, as well as their brag page, which shows why they are among the most reputable breeders of this gorgeous puppy.
There are no currently available pups, so you need to make sure you timely visit the page, or contact the breeder. The waiting lists are long and demand patience.
All the puppies are raised and bred indoors. In the latter stages of their lives, the puppies are trained and socialized outdoors, too, but their primary goal is to breed a dog perfect for family life.
Since this puppy will spend a good part of the day indoors, you might as well check out the best dog potty options in order to keep your house clean.
This means you need deep commitment and engagement throughout the training process, as this is an extremely active dog breed.
With more than 40 years in breeding the brittany spaniel, this is the American Kennel Club recognized breeder. They offer documentation on the dog's pedigree and all needed health exams documents, too!
The puppies are regularly vetted, vaccine and deworming schedules are timely and the feeding chart is regulated.
In order to preserve their health and keep the continuity of good health, you need to make sure that the adaptation process to new food and activities is slow.
The breeder will keep you informed about the development of the new litter and once the puppy turns 8 weeks, they are good to go.
Location: 5530 Ranger Hills, Grand Rapids, Michigan
Phone number: (616) 485-1553
Email: [email protected]
Website: Romence Brittanys
9. L'Escarbot Kennels, East Hampton, MN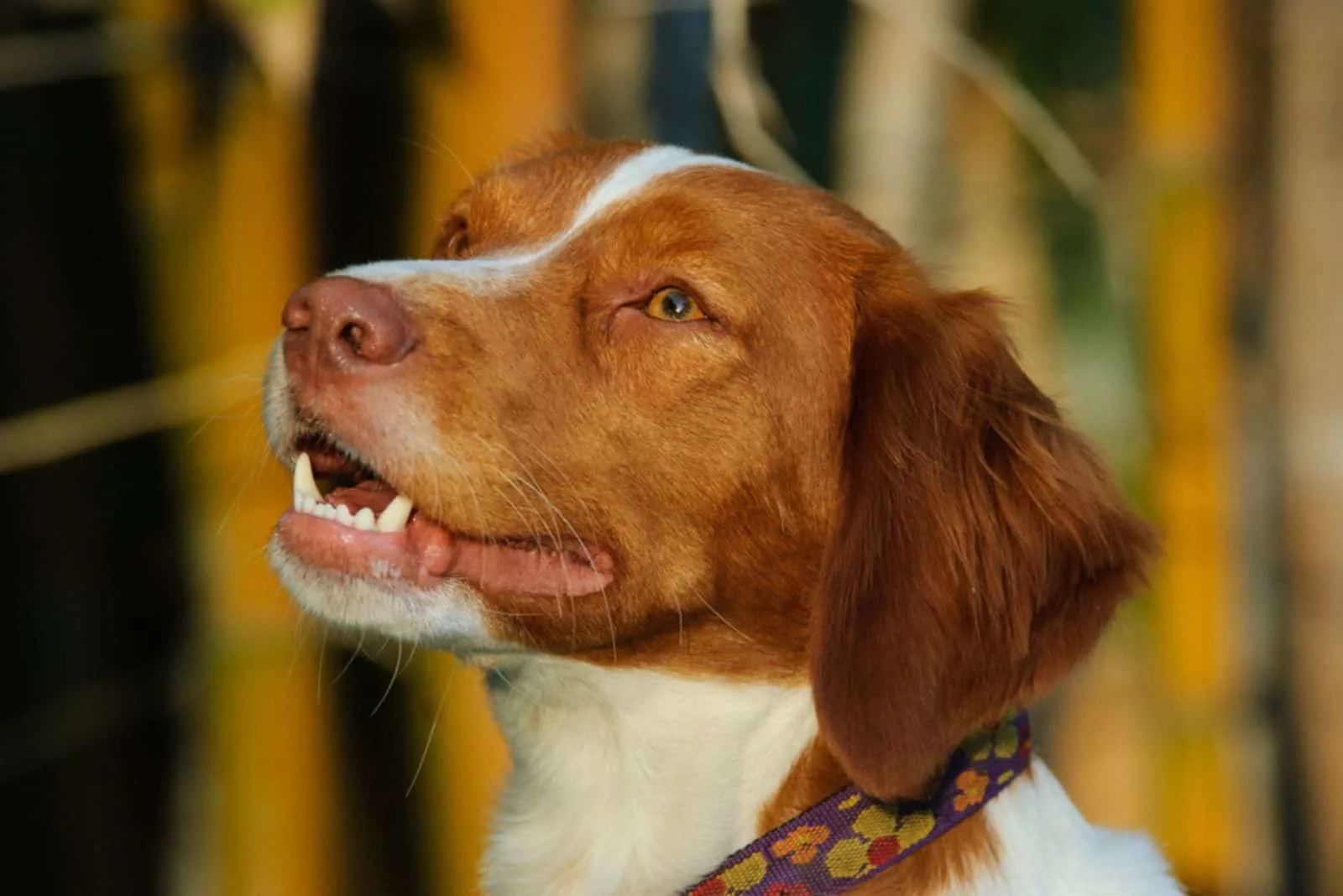 The Minnesota based breeder is AKC recognized and in possession of the FCI standard. In order to purchase a puppy from this breeder, you need to make a registration first.
The deposit for the puppy will be 200 U.S.D. and it is non-refundable.
The website of the L'Escarbot Kennels offers plenty of joyful videos and footage of their champion gun dogs. The canines participate in show rings, as well as in various field trials for hunting dogs.
Aside from the regular health examinations, the L'Escarbot Kennel puppies differ because they are also agility tested and hunt tested!
The breeder puts a lot of effort into making sure his puppies are in good health and ready to perform hunting services at the future owner's home.
The socialization traits of these puppies are high, which makes them reliable around families and small children.
Location: 215th Street East Hampton, Minnesota
Phone number: (651) 480-7841
Email: [email protected]
Website: L'Escarbot Kennels
10. White Swan Brittanys, South Minneapolis, MN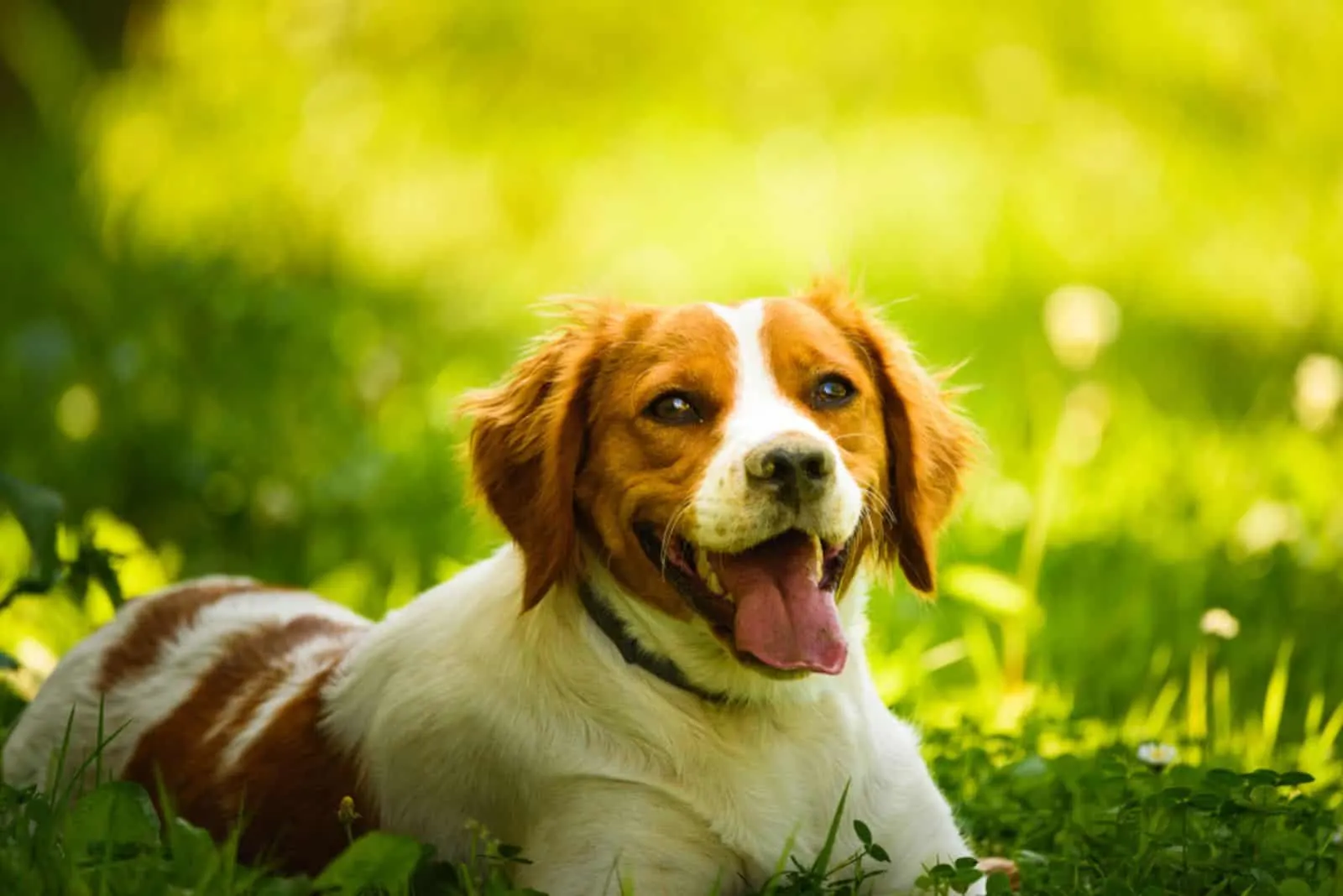 Located in South Minneapolis, this dog breed is akc registered. The White Swan Brittanys breeds brittany spaniel both for hunting and family life.
The breeder is involved in gun dog hunting and has a ten year-long tradition of breeding this canine. Many dogs from this kennel are involved in National Championships in dog hunting, and some received significant field dog awards.
Furthermore, dogs go through high-quality training daily and exercise their full potential in this kennel.
On the other hand, dogs at this breeder learn how to socialize from an early age. In fact, they make great family companions once adapted into a new home.
However, you want to make sure your puppy gets enough exercise during the day.
Otherwise, you will keep asking yourself why is my dog acting weird all of a sudden?
In order to purchase a brittany puppy you need to fill in the questionnaire form on the official White Swan website. The breeder requires basic information about the future owner before the actual purchase.
Once the questionnaire is submitted, you are allowed on the waiting list.
Location: 5109 Ewing Avenue South Minneapolis, Minnesota
Phone number: (952) 353-0528
Email: [email protected]
Website: White Swan Brittanys
11. Carter Brittany Kennels, Douglas, GA
Last, but certainly not the least important among the brittany spaniel breeders is Carter Brittany Kennels from Georgia.
The American Kennel Club Breeder of Merit is the main reason why you should consider this breeder in the first place.
The manager of this breeding house is Jim, the veterinarian, which is a benefit you cannot find in any other place. The breeder puts lots of effort into health testing and regular health examinations. All dogs are regularly examined and have a health guarantee.
For any inquiries you can contact the breeder over the official general questions form on the website, but the phone calls can be scheduled, too.
What makes this kennel one of the most reputable brittany spaniel breeders is their commitment to clients. They are at all times ready to interact and give breeding advice to future dog owners.
Location: 147 SE Bowens Mill Road, Douglas, Georgia
Phone number: (912) 389-6262
Email: [email protected]
Website: Carter Brittany Kennels
Conclusion
Brittany spaniel breeders are widely represented in the United States. However, only few of them have the credibility to breed the brittany spaniel dogs.
The first thing you should look into is the American Kennel Club Breeder of Merit recognition. Furthermore, the reputation of the breeders reflects their openness to provide as much information about the breed as possible.
Despite the fact that this is a healthy dog breed that needs little maintenance, you always need to make sure your future dog is properly vetted, cared for and socialization trained. This way there is no doubt the canine will be perfect for your family.
Read next:
• The Mini Cocker Spaniel: Everything You Need To Know
• These 8 English Springer Spaniel Breeders Have A Puppy For You