The Boxer dog breed is a modern descendant of the old dog breeds like the Bulldog, the Mastiff, and the Bullenbeiser. Having such a rich heritage has made Boxers superstars of the canine world.
They're beyond sweet, and they love showing affection as well as their teeth if the situation calls for it.
Yes, Boxers are pretty pawmazing.
But, where do you find them in the state of Ohio? How do you tell which Boxer breeders in Ohio are worth visiting?
If you read this article, you'll know exactly who to trust with a Boxer puppy.
I've done the research, so you don't have to. Just sit back, scroll through the listed breeders, and pick your new best friend!
Boxer Puppies For Sale In Ohio
The competition is strong, but I've managed to find and list only the finest Boxer breeders in Ohio. They're all ready to enrich your life with a sweet, little Boxer puppy.
1. Ohio Valley Boxers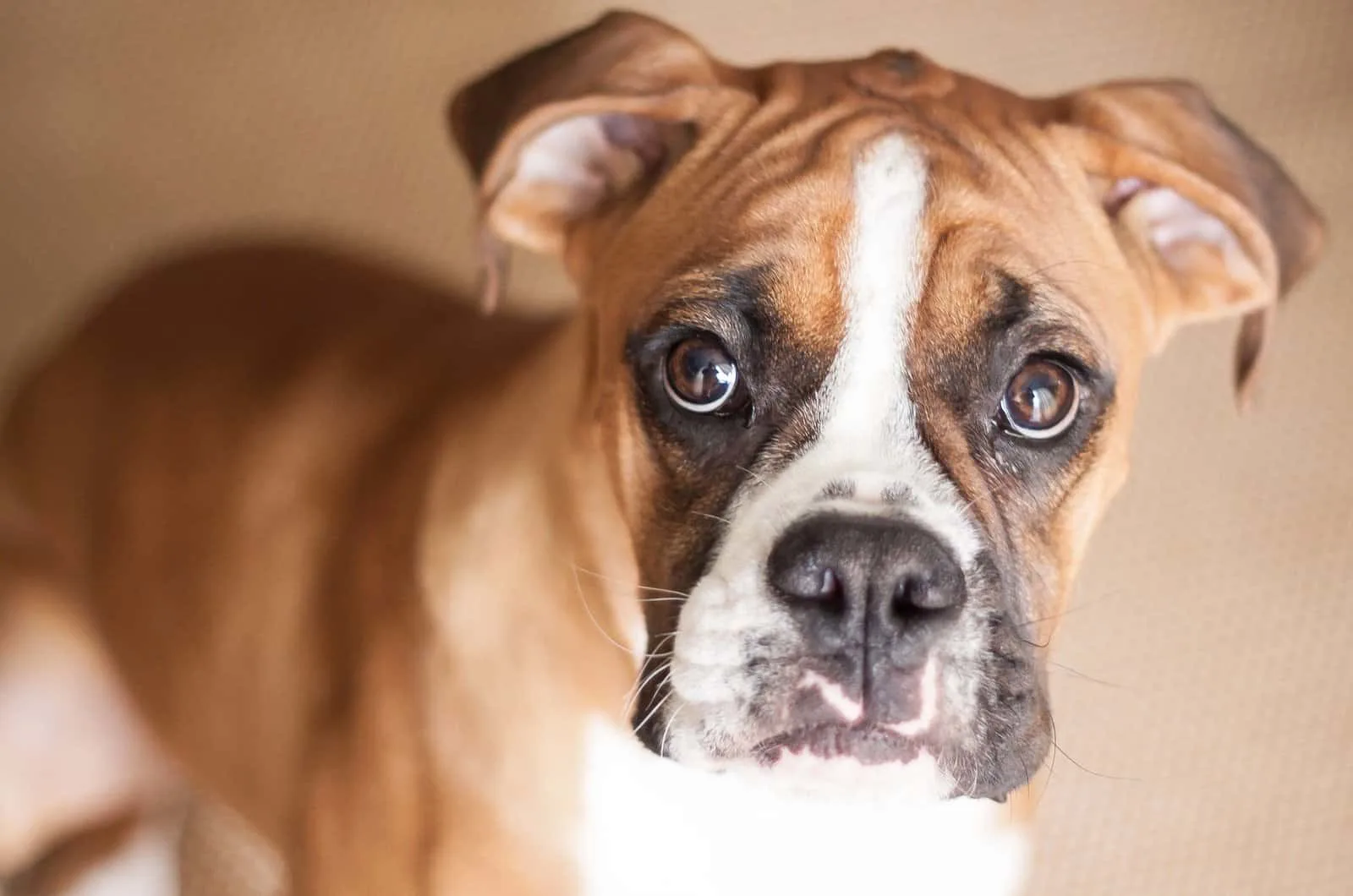 When people are dedicated to raising exceptional Boxer puppies like the Miller family, you just know they will have the perfect puppy for you!
For over 15 years, the entire family has focused on bringing the best possible, quality Boxers into the world. Are they successful in this field? Absolutely! They're not only a reputable breeder, but Ohio Valley Boxers are a breeder you can trust blindfolded.
The family's goal is to breed and raise the ideal Boxer that will suit the needs of any Boxer lover. If you're wondering about how legit they are, let's just say this breeder is inspected and approved by the American Kennel Club (AKC).
To get your paws on one of the Ohio Valley Boxers, you will need to be put on their waiting list.
Don't be afraid to put your name on any of these breeder's waiting lists. This is a good sign because although they don't have puppies available at the moment, they still care about you leaving satisfied.
Breeders who always have available puppies don't seem like trustworthy people because they're more likely to overbreed their sires and dams.
Ohio Valley Boxers is not one of those breeders. They will let you know once a litter is born, then you can call in and ask everything you want to know, from the price to the puppy's health test records, its parents, etc.
Breeder's Details
Website: Ohio Valley Boxers
Address: 706 Holliday Road SE, Bremen, Ohio 43107
Phone: 740-438-6813
2. Boxers R Us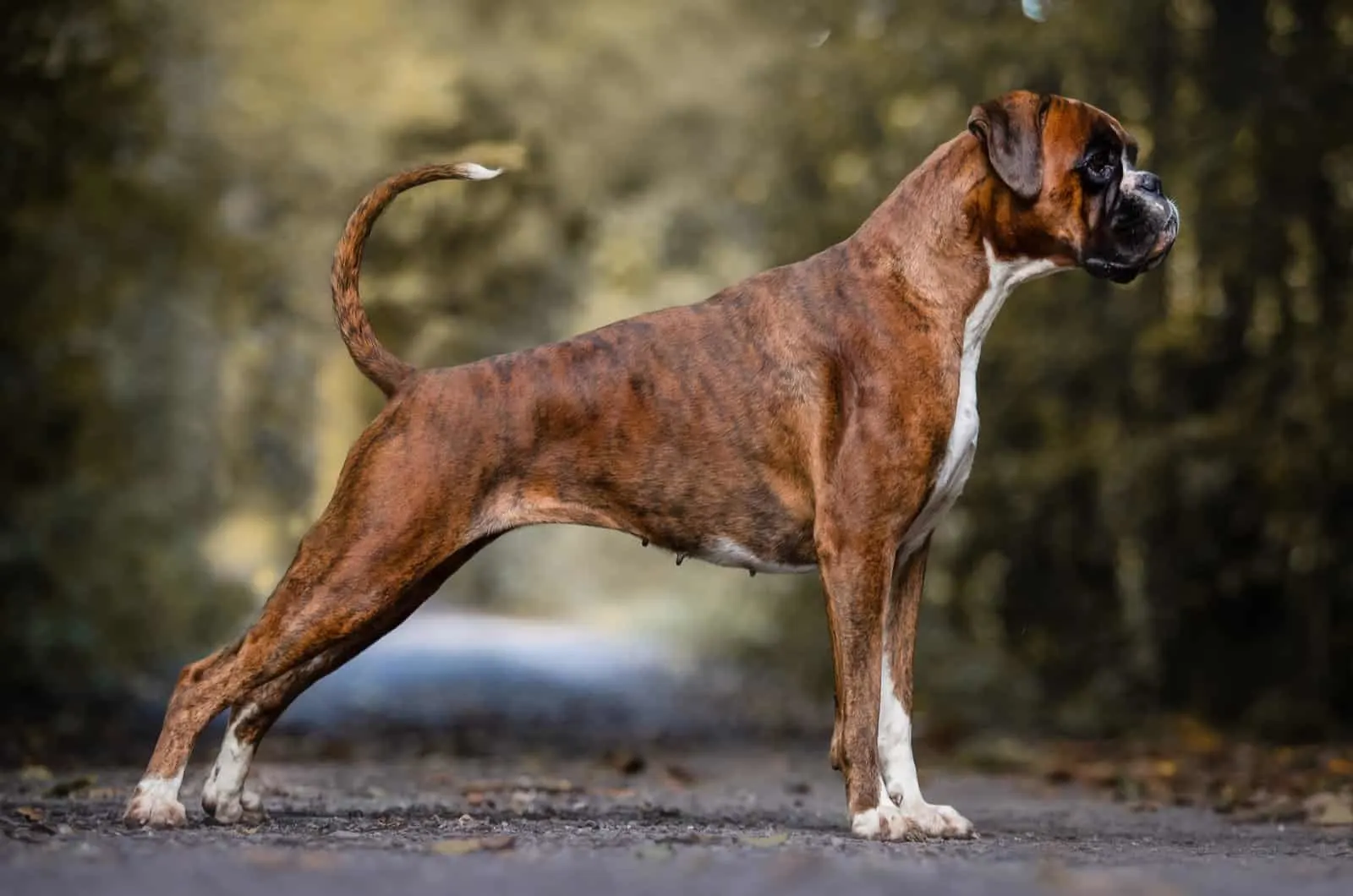 The big city area usually has some pretty unreliable breeders, pet shops, and puppy mills for fast profit. However, that's not the case with the area around Dayton, Ohio, and this breeder is a great example.
Just 20 minutes outside Dayton, there's a small family kennel that has been standing strong for decades.
Meet Boxers R Us; a fine family business with a focus on breeding Boxers with champion tendencies.
Their journey began back in 1992, when a Boxer girl named Holly sweeped the whole family off their feet. Holly was with them for many years, and after passing away in 2004, her legacy continues.
Boxers R Us now has a terrific breeding stock of international champion-line dams. Their puppies are home born and raised, socialized to perfection, and ready to win you over with their adorable goofiness.
Boxers R Us usually breeds the standard brownish-white with brindle coat color, but it's not unusual for them to have black and white puppies either. That's something worth remembering.
As for the litters, they only come in a handful each year since the breeder strictly takes care of their breeding stock. Once the litter is ready for adoption, they will be dewormed, have their dew claws and tail docked, and have all their vaccinations and checkups by the vet.
A one-year health guarantee is also a fantastic addition that goes with the puppy!
According to their website, Boxers R Us will soon be having a new litter, so make sure you're up to date.
Breeder's Details
Website: Boxer R Us
Address: 6685 Singer rd Dayton, OH 45424
Email: [email protected] and [email protected]
3. White Pine Boxers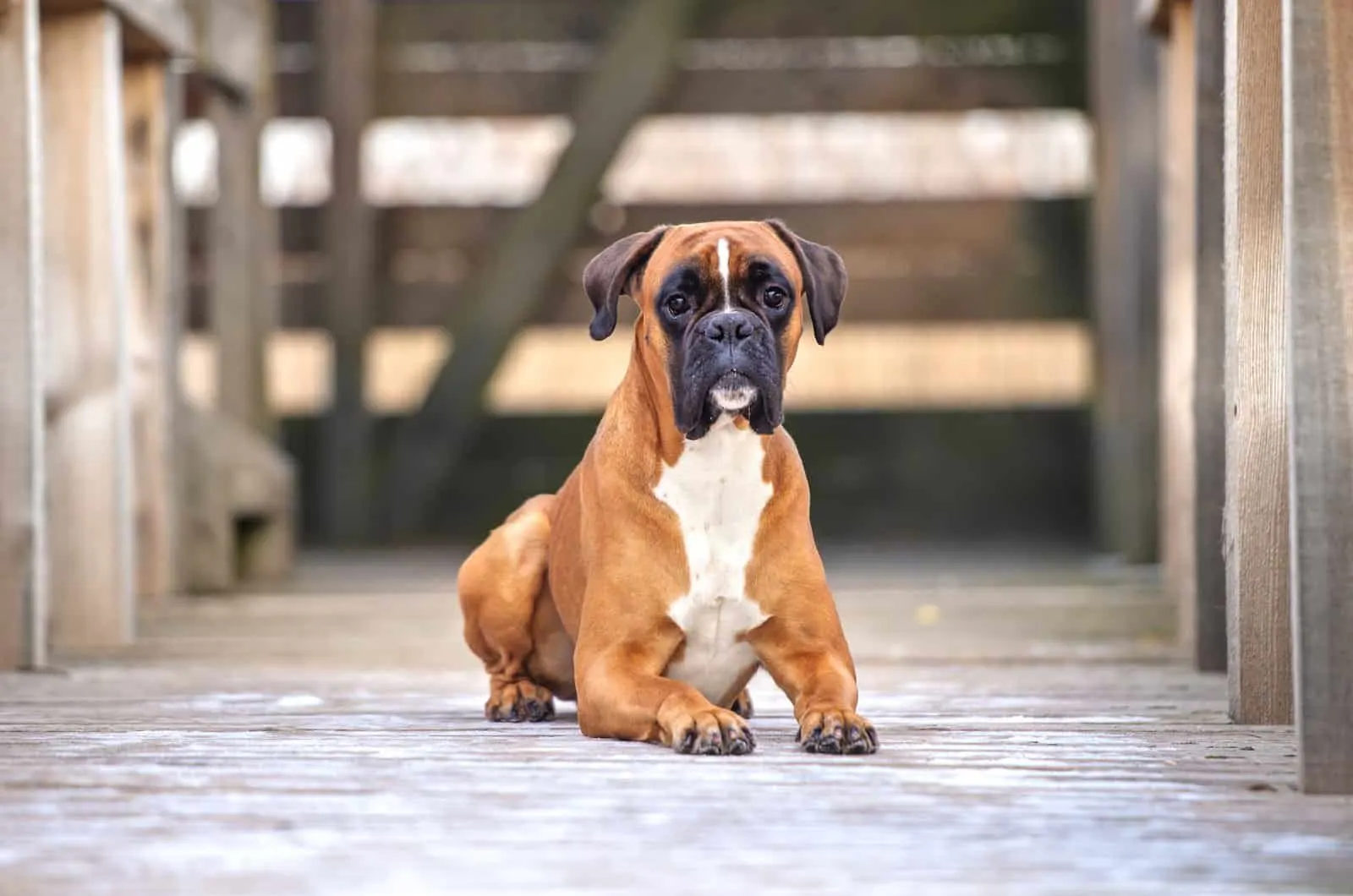 What happens when your kids decide to move out and you're left alone with your partner for the first time without any dogs. Well, you get a break from both two-legged and four-legged buddies.
As for the guys behind White Pine Boxers, that break lasted for about two weeks. They simply couldn't resist adopting a new puppy… this time, a Boxer.
When Gabby the Boxer entered their lives, the family didn't know a thing about this dog breed. They had no idea about their breed standard either. But, what they knew was that they wanted to breed Boxers this time; not mixed-breed pups or other purebreds… just Boxers.
Shortly after Gabby, came Brooke and the rest is… history, definitely! Today, White Pine Boxers all come from quality breeding stock that are used for dog competitions. They're proud of all of their puppies since many of them have become champions of their own.
White Pine Boxers is a member of official clubs in the States, including the Boxer Club of America, the Medina Kennel Club, and the Ohio Boxer Club.
Puppies are sold only if you want to sign a spay or neuter contract, proving that you won't use their pups for further breeding. If this is something you're okay with (which you should be), then contact Linda and her husband for further information.
Breeder's Details
Website: White Pine Boxers
Address: 6014 Lance Rd., Medina, Ohio 44256
Email: [email protected]
4. Boxer Blvd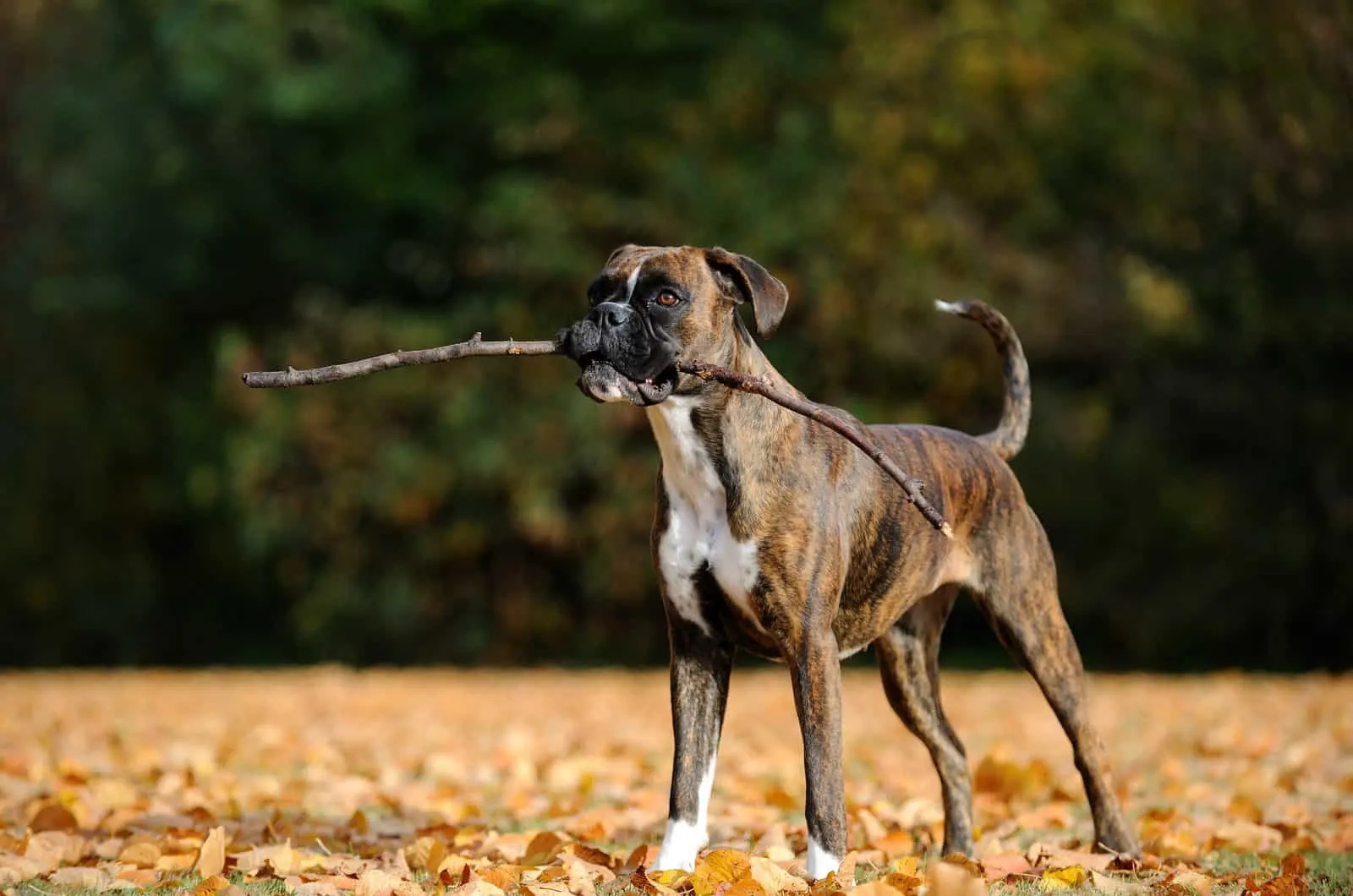 The simple story of Boxer Blvd. started back in 2003. All this family wanted was to breed and raise future best friends and equal family members. They wanted to show the world that Boxers, despite some stigma around them, can be wonderful pets.
As far as I'm concerned, Boxer Blvd. achieved that. Today, they're raising top-notch, AKC-approved Boxer pups you'll adore!
Once they're born, the puppies will be subjected to continuous socialization. They're handled by kids and adults, and introduced to other dogs in the family. This makes Boxer Blvd'spuppies very capable of adapting to different lifestyles.
You shouldn't feel worried about the breeder's status since they're AKC-registered and completely without flaw. Their goal isn't to make fast money. If it was, they wouldn't have lasted for so many years in the field.
Boxer Blvd. has a rich breeding stock coming from different champion bloodlines. They can offer you Euro and German Boxers, as well as many different Boxer coat colors, including brindle, reverse brindle, black and white, mahogany, and black. All you have to do is pick a puppy!
Even if you don't live near Apple Creek, Ohio, Boxer Blvd. will arrange shipping to your address and help you connect with your new best friend.
You will need to contact the breeder for information about the price since every litter can be submitted to changes. But, usually, Boxers from this place cost around $2,000 plus taxes.
If you want to stay updated on the gang's latest adventures, check out their Facebook page!
Breeder's Details
Website: Boxer Blvd.
Address: 8630 CR 245 Holmesville OH 44633
Phone: 330-988-4360
5. Ohio State Boxers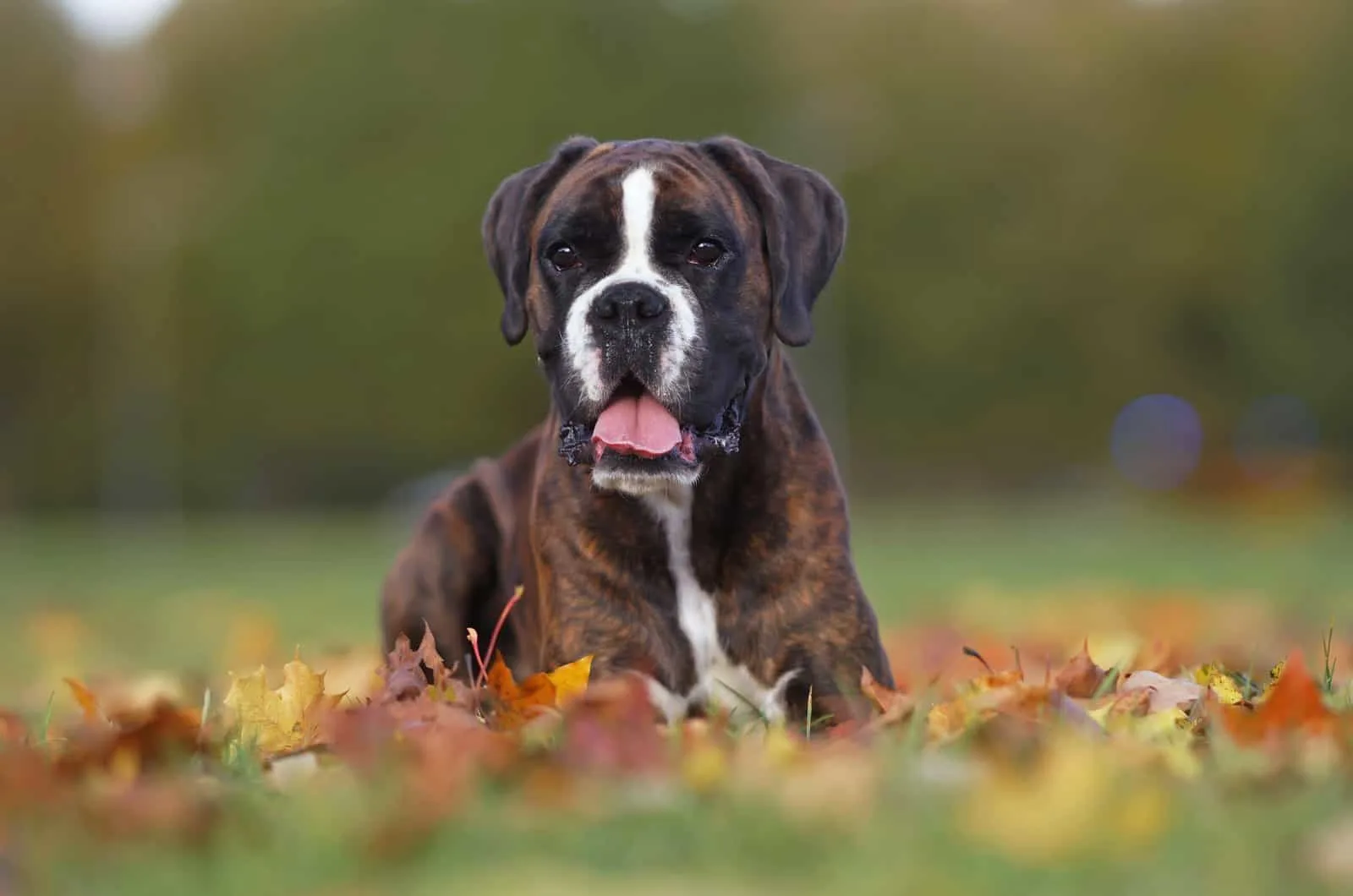 I always appreciate an honest breeder who sells puppies with limited registration paperwork. This means there won't be further breeding, no unwanted pregnancies, no over-breeding, or puppies that need to be taken care of.
Raising high-quality Boxers is the main goal of every good breeder, and Ohio State Boxers is one of them.
They're one of those breeders who will appreciate it if you stay in touch after the adoption. Meeting new families and making them happy by allowing them to adopt one of the Ohio State Boxers is what keeps the people behind this small breeding business going.
You will appreciate the fact that you can drive there to pick the puppy in person. Video calls are fine, too, as long as you show great interest in enriching your life with a Boxer puppy.
When the time comes for a puppy to leave for its new home, it will be checked by the vet, dewormed, vaccinated, and have its dew claws and tail fixed. You get a puppy ready to face its new world. All you need to do is love him and take great care of his health.
Ohio State Boxers invites you to come over and see their modern kennels and green fields where their puppies spend their days playing around and exercising.
Breeder's Details
Website: Ohio State Boxers
Address: 10300 N St.Rt. 48, Covington, OH, 45318
Phone: 937-526-3301
Email: [email protected]
6. GC Boxers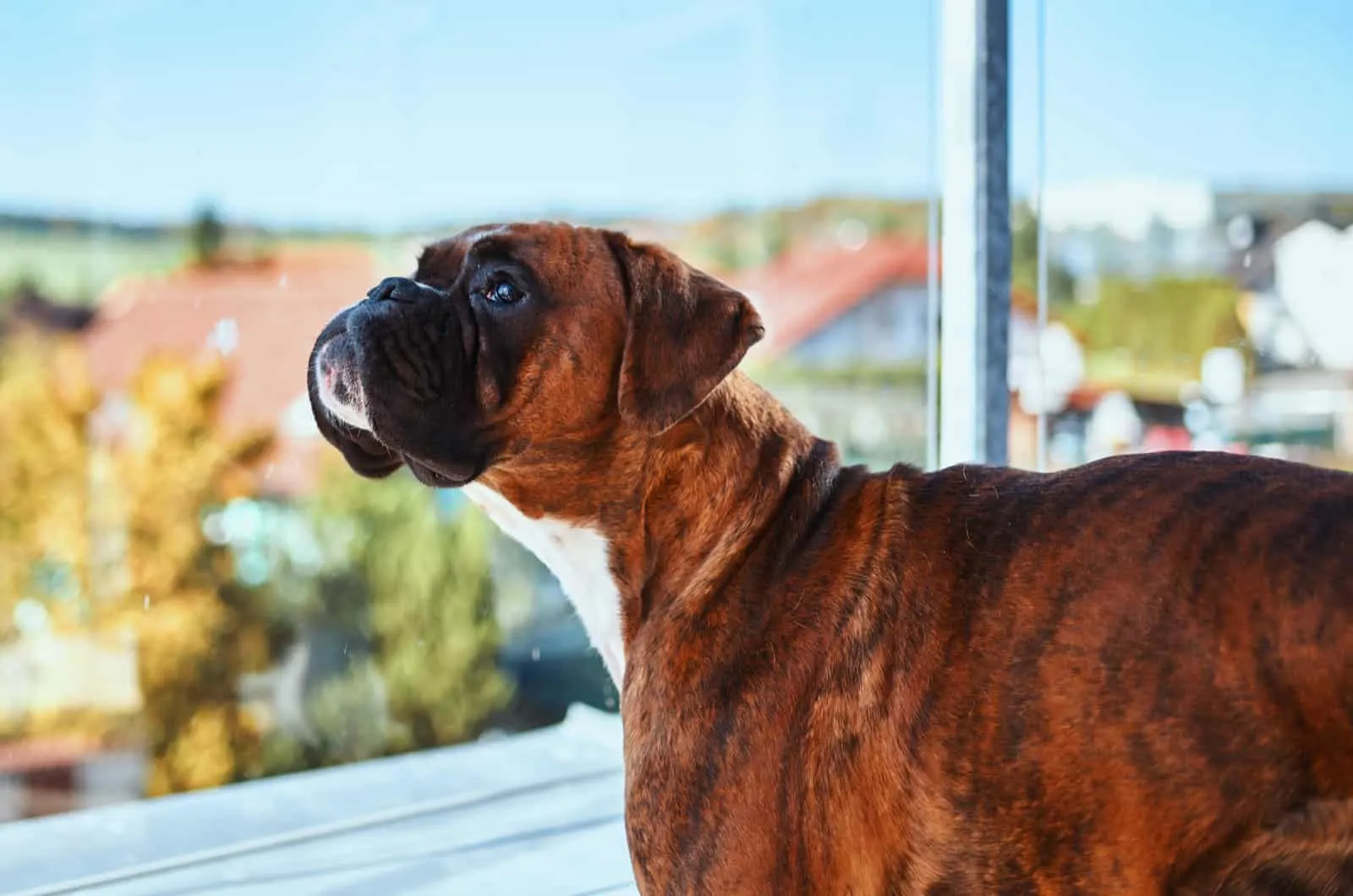 GC Boxers' great adventure in breeding and raising Boxer dog breeds began in 2000.
When Cindy met her future husband, Glenn, it wasn't love at first sight. She fell for his Boxer who was competing in dog conformation shows back then!
All jokes aside, the couple joined forces and began breeding Boxers, with lots of prior experience coming from Glenn. Just a year after they first met, Cindy bought her first Boxer.
Many breeders claim they want to produce only show-quality Boxers, but not Cindy and Glenn. They want to bring healthy puppies into the world, which will become someone's future family dog and buddy. They pay special attention to the Boxer's breed standard, and they try to make the best of their health, character, and temperament.
Over the years, the couple kept on learning how to become the best Boxer experts in the state of Ohio. They're growing continuously, and they have a nice breeding stock ready for future litters.
No matter if you're looking for a friend or a show dog, GC Boxers will meet all your needs. You'll leave their facility smiling, knowing that you made the right choice.
Breeder's Details
Website: GC Boxers
Address: Marengo, Ohio 43334
Phone: (614) 353-6233
Email: [email protected]
7. Obeng Boxer's Unlimited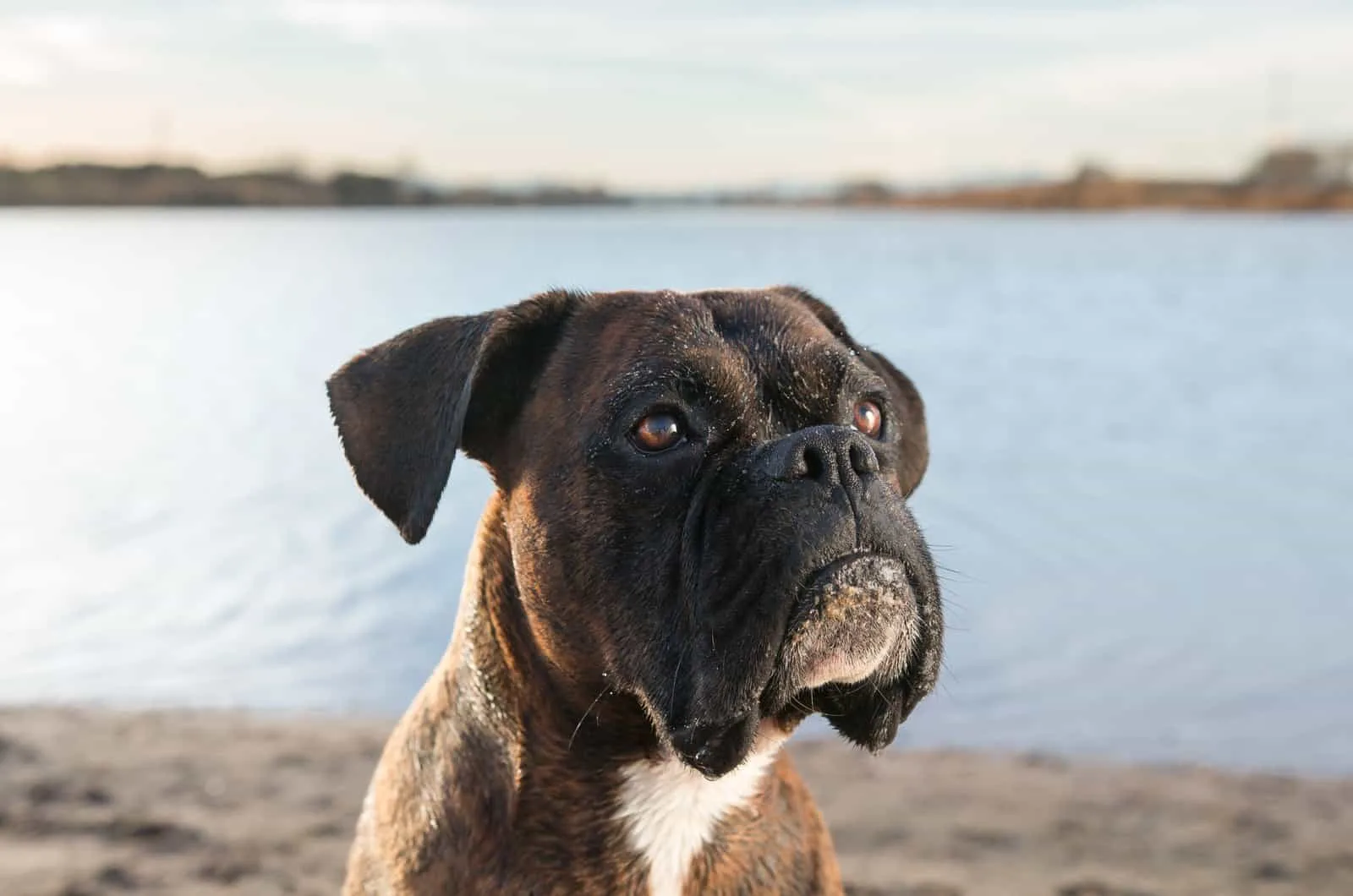 When a breeder says they carry European Boxer imports, along with American Boxers, I just have to take a look! What I want to say is that I'm really impressed with breeders investing time and funds into bringing breeding stock from Europe.
Obeng Boxer's Unlimited is one of those breeders!
These guys are professionals to the bone, making sure none of their puppies aren't up to the breed standards. Their breeding program focuses on the premium health condition of their puppies, along with supporting the sweetest temperament that is ready to be adored.
Obeng Boxers are superior-quality pets and show dogs, too. They are born inside the family home, and they stay there until adoption comes. Outside time is for playing and exercising only. Being raised inside the house means the puppies are showered with love and care.
Yes, they are very much spoiled, and I see nothing wrong with that!
I can't stress enough that PupVine, and me personally, are against puppy mills. Obeng Boxer's Unlimited are, too! Don't get fooled by the reasonable price per puppy of only $1,300. It's the normal price for a Boxer.
Of course, you will encounter breeders who will knock up the price and demand almost $5,000 for a Boxer pup. Those are the guys who should be researched in detail first.
If this isn't enough to make you choose Obeng Boxer's Unlimited, I don't know what will!
Each puppy comes with a special package containing a sample of its food, a blanket with its mom's scent, and some toys so the transition doesn't fall hard on the puppy.
The package also carries the AKC's limited papers, a two-year health guarantee, and a microchip.
You won't have to worry about the basic treatments like deworming, first vaccination shots, dewclaw removal, or tail docking. The breeder will do these for you, as well as have the puppy checked by the vet and start some simple crate training lessons.
They're pretty amazing, aren't they?
Breeder's Details
Website: Obeng Boxer's Unlimited
Address: Columbus, Oh 43203
Phone: 614-515-3498
Email: [email protected]
8. Laymani Boxers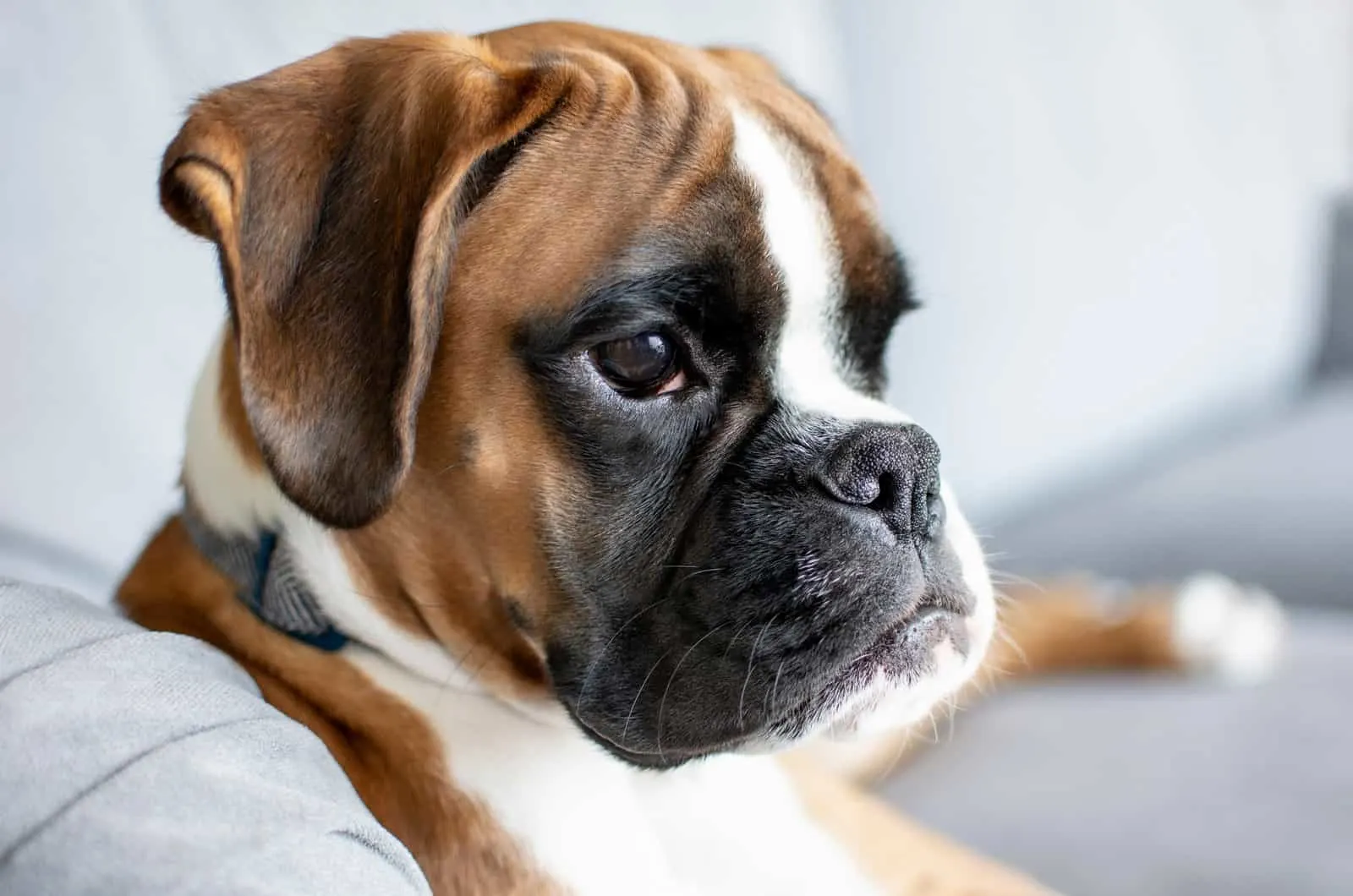 When they enter their senior years and retire, many couples start breeding dogs as a hobby. Those hobbies often turn into legit businesses that produce excellent-quality dogs.
Laymani Boxers is run by a senior couple who decided to devote their golden years to Boxers; a wonderful breed you need to meet.
They have a small kennel surrounded by nature, so the puppies can live in a pleasant area.
This breeder doesn't overbreed their stock. They only have a couple of litters every year, so make sure you stay in touch if you want one of the Laymani Boxers.
What most breeders don't offer, but Laymani does, is a lifetime health guarantee. But, to obtain it, you must complete a few steps. Upon adoption, your vet should check the puppy within 72 hours. Also, you will need to keep your puppy on NuVet Plus supplements, and buy them through their affiliate links.
I don't have anything against this practice because you're getting a lifetime guarantee and support in case something happens to your puppy or if you can't take care of it anymore.
Laymani Boxers are the kings of Southeast Ohio, so make sure you check what they've got for you!
Breeder's Details
Website: Laymani Boxers
Phone: 740-678-2627
Email: [email protected]
9. Buckeye Boxers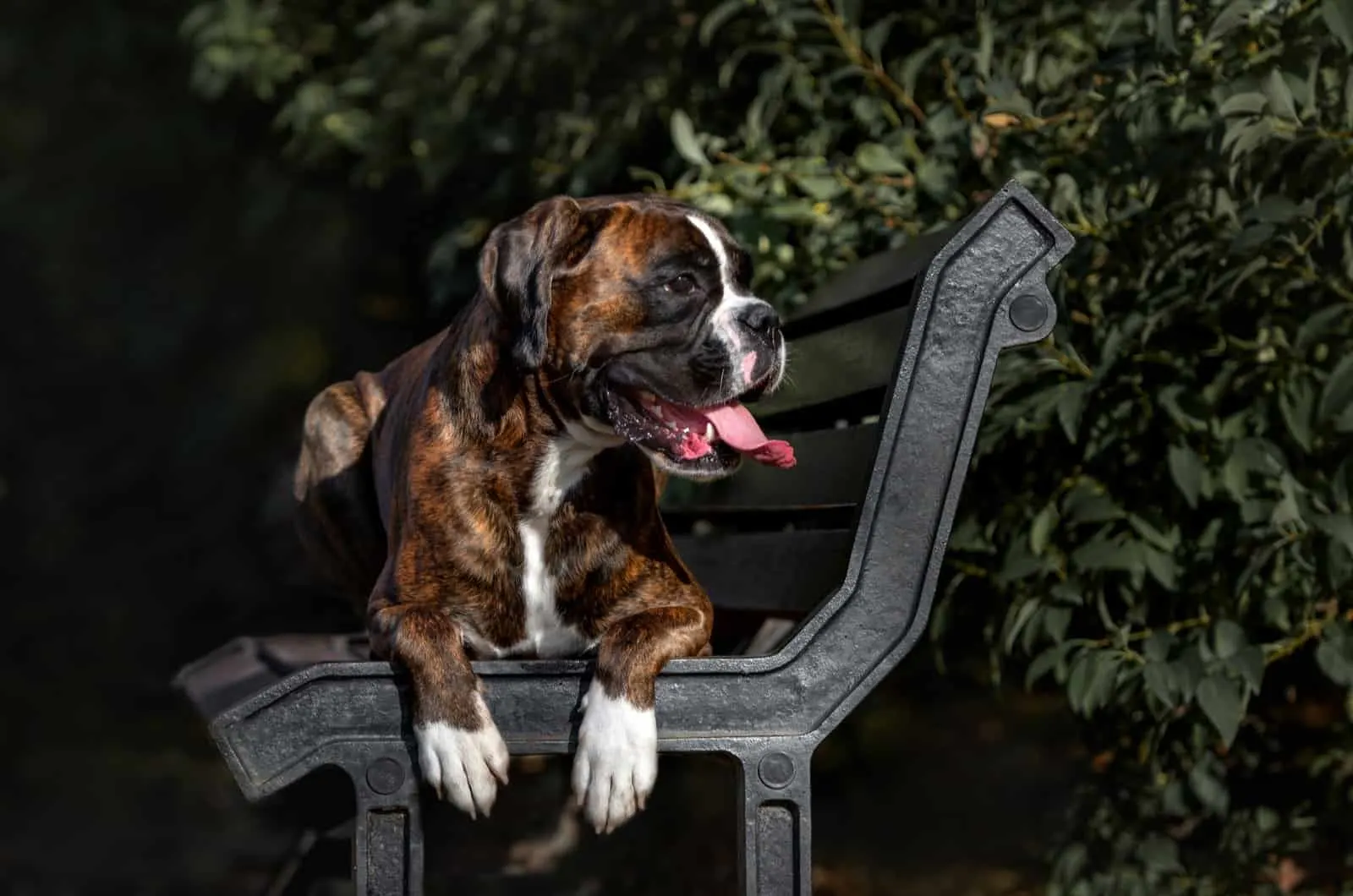 Small, family-run breeding businesses are my favorite. You can tell those guys really care about their pup's well-being.
Buckeye Boxers claims they're one-of-a-kind, and I was wondering why. Soon, after scrolling through their website, I realized I'm looking at a truly impressive practice.
Buckeye Boxers are all puppies with a pedigree. This breeder strives to breed puppies without health issues or temperament problems. Trust me, it's hard to achieve both, but Buckeye is somehow doing it. I believe it's because of their sincere love for this dog breed.
Their puppies also come with a bunch of goodies and documentation that you'll appreciate. If you adopt a Buckeye puppy, you'll get a pup that's completely dewormed, up to date with all its shots, and socialized from day one. The puppy is also submitted to dewclaw removal and tail docking.
Of course, they are AKC-registered, which you'll see once the time for adoption comes, and that's usually around week eight of their life.
If you want to talk numbers, I'm here to say that you will need to put down a non-refundable deposit of $200, along with the rest of the $800 for one of their puppies. This seems pretty reasonable as Buckeye Boxers are pet-quality pups, not superstars bred for dog shows.
Breeder's Details
Website: Buckeye Boxers
Address: Logan, OH
Phone: (740) 808-7813
Email: [email protected]
FAQs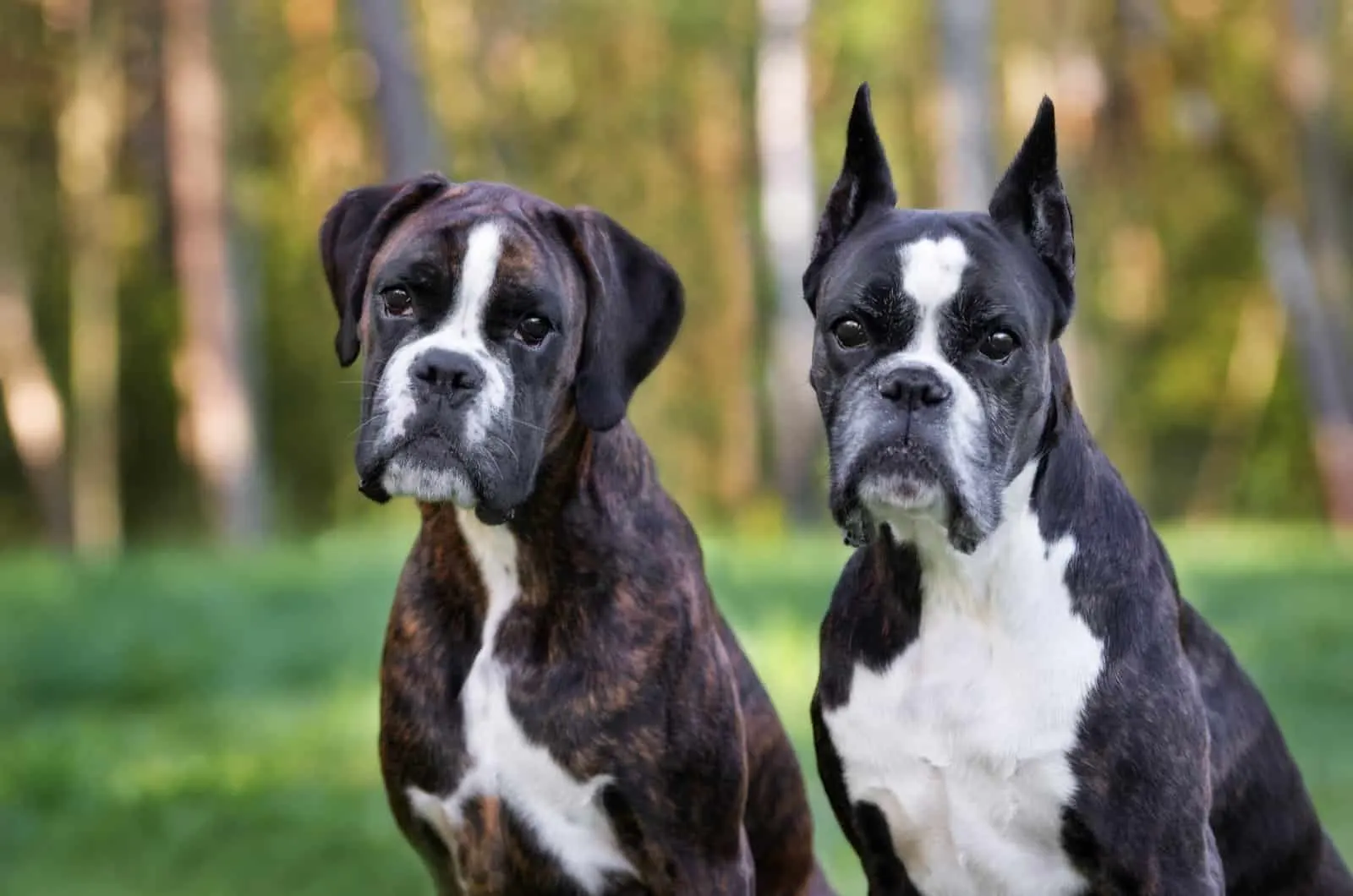 How Much Should A Boxer Puppy Cost In Ohio?
The Boxer breed isn't that common with families, and I believe it's because people think they're tough. Actually, they're not. The only tough thing about them is their name, "Boxer". The low demand of these dogs didn't cause the purchase price to go sky high.
Boxers can be found for a reasonable amount of money. Of course, you can always adopt one for as low as $50, but what are the chances that you'll get a healthy Boxer puppy?
If you went through this article carefully, you definitely noticed that no breeder sells their puppies for ridiculous amounts of money. Usually, Boxer puppies are around $1,000 to $1,500.
This is only the initial purchase price, so keep in mind that you will need to pay for additional vet checkups, microchipping (if not included), and all sorts of things needed for a Boxer's happy life in its new loving home.
Why Should I Own a Boxer?
Boxers make amazing family pets, especially for families that love to keep on moving.
This is an energetic dog breed that loves to play all kinds of games, and they love to do it with their humans, whether they're kids or adults.
You will need to keep them busy with different games when you're not there because they have strong work ethics in their blood. Mental games will also stimulate your dog's intelligence, and Boxers are truly intelligent creatures.
They're energetic, feisty, and very protective, but still sweet. If you want the ultimate guard dog that will play with you during the day and keep an eye on you during the night, you should choose the Boxer.
In fact, these pups are one of the most affectionate dog breeds of them all! Come on… who could resist those sad puppy eyes?
Why Shouldn't I Own A Boxer?
Every dog breed comes with some downsides, and so do Boxers.
For this breed, the biggest issue is their stubborness. This will be an issue for you even during obedience training. Boxers need a firm hand that will show them who's the boss!
You must curb stubborn behavior once you notice it; otherwise, you will end up with a drama queen or king that is always wanting their own.
Besides stubbornness, Boxers seem to show signs of aggression to unknown animals, especially if not trained or socialized well. Don't worry… Boxers are not aggressive by default. This is just something you should pay attention to when adopting a Boxer pup.
Lastly, I want to point out that Boxers shed a lot despite having a short, sleek coat. Along with buying a Boxer puppy, you should buy a robot vacuum cleaner and a bunch of lint rollers.
Related Content
If you're having trouble with finding the right Boxer puppy in this state, maybe checking out other states with great Boxer breeders won't be such a bad idea?
Conclusion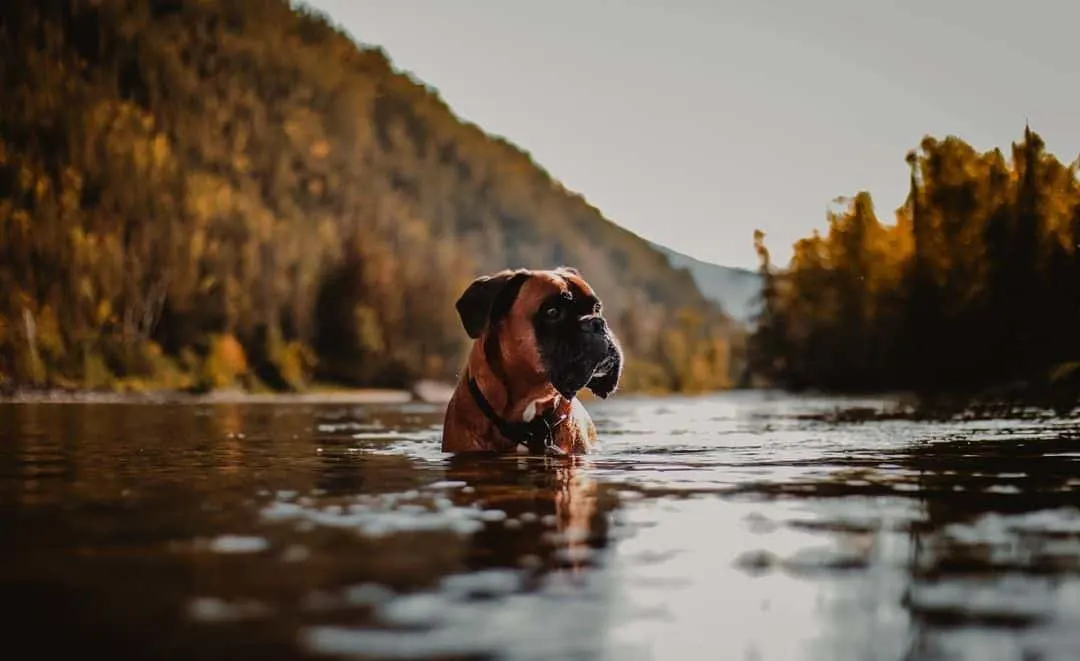 Some of the best Boxer breeders in Ohio are listed here in this article.
The state of Ohio has other sources where you can adopt or buy a Boxer, but I'd recommend that you do thorough research before you opt to buy.
Our Ohio Boxer breeders are people you can trust. So, maybe instead of going around checking out every single breeder in this state, you should pick a breeder off of this list.
I'm pawsitive you'll be happy with your pick!