Boxers are dogs that not everyone can own. They require firmness and experience in dog training as they are big, powerful dogs. Another thing they require is for you to buy them from the most reputable boxer breeders in Maine (or any other state you live in) you can find.
According to the American Kennel Club's (AKC) standard, these are large dogs that can reach the height of 25 inches, and weigh more than 80 lbs. As their ancestors were bred to be war dogs as far back as 2,500 B.C., their size shouldn't surprise you.
However, the Boxer breed as we know it originates from 19th century Germany. They were thought to be the descendants of Bullenbeisser, hunting dogs used by Germans to run down large animals such as wild boars, bison, and even bears.
When hunting animals for game ran out of fashion, these dogs lost their hunting purpose. The breeders mixed Bullenbeissers with smaller, Mastiff-type dogs to get what is now known as Boxers.
Boxers are bred for many purposes. While they make excellent family companions, they are suitable for many jobs. This includes athlete dogs, cattle dogs, war dogs, police dogs, watchdogs, personal protection dogs, or even guide dogs for visually impaired people.
Still, Boxers weren't that popular in the U.S. until Bang Away, a Boxer dog that became a national celebrity. After Bang Away, Boxers reached the top 10 list of most popular dogs, and they have stayed on it since.
As such, it doesn't surprise us that there are many Boxer breeders in Maine. Still, how can you know who to buy your dog from? In the end, researching breeders isn't as fun as researching the dog breed.
Fortunately, we're here to help. We've gathered a list of best boxer breeders in Maine, so you can know who to contact if you want to get these adorable, yet somewhat demeaning puppies.
Here's what you need to know:
Boxer Puppies For Sale In Maine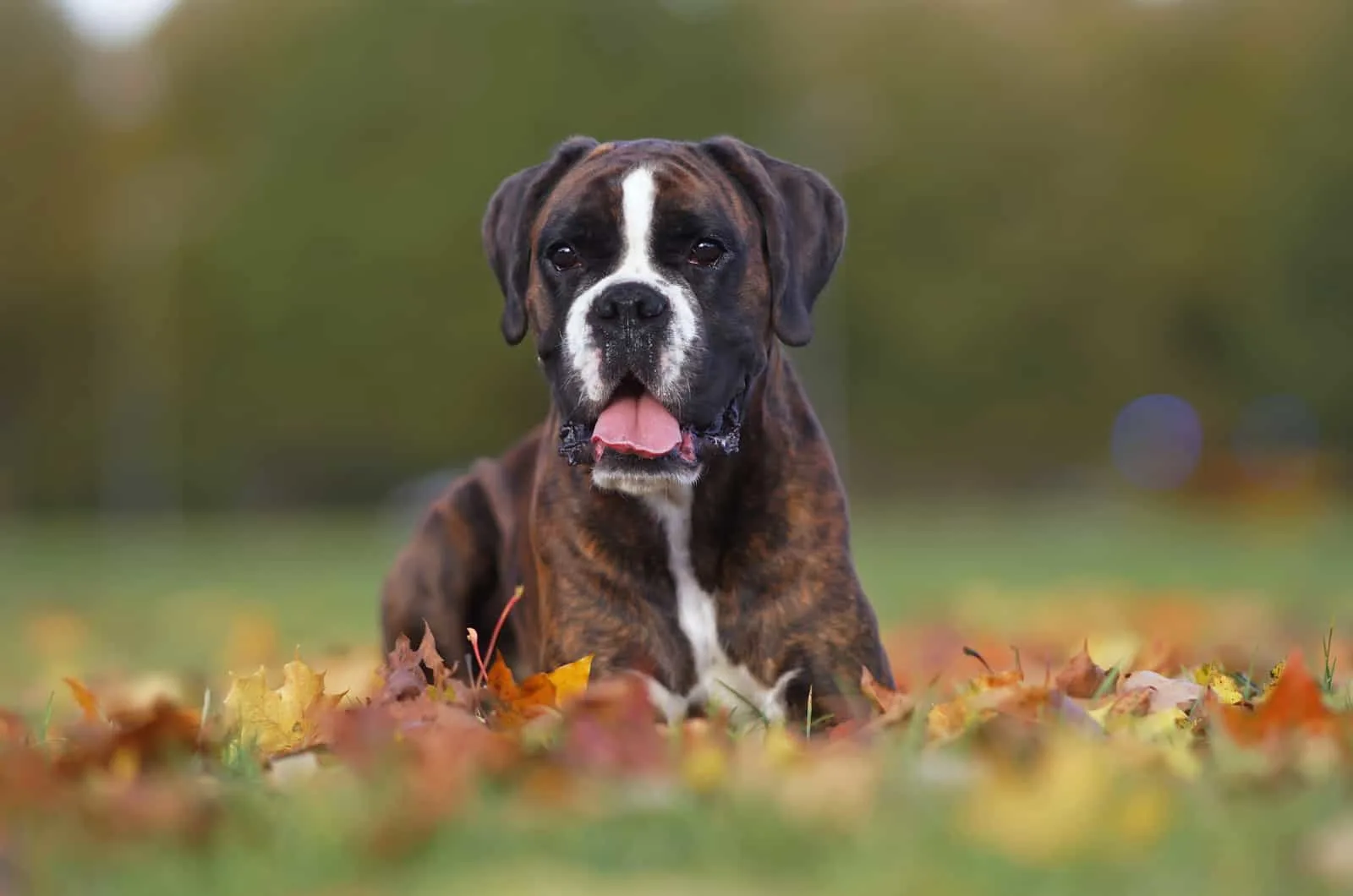 Other than reputable Boxer breeders in Maine, there are a few things you need to consider about Boxer dogs.
First and foremost, they are big dogs, but not too big. If you would like to have a guardian dog that is big enough to protect you, but not as big as a Cane Corso or a Mastiff, Boxers might be of perfect size.
The Boxer is also the perfect dog if you want all eyes to turn to you in the dog park. They have a distinguishable appearance, and can hardly be mistaken for any other dog breed.
Finally, Boxer puppies are entirely adorable when young, but royal-looking once older. They are among the cutest puppies out there. Just remember to pick the right dog from the litter.
Yes, choosing the right puppy is important. You need to look for a dog that isn't too outgoing or too shy. Both of these behaviors can indicate that there will be some temperamental issues later on.
Shy dogs can be insecure or skittish, and this can result in aggressive behaviors. Dogs don't know how to react to things that frighten them other than to act aggressively, and this isn't what you want.
On the other hand, dogs that push or bully other puppies in the litter or always want to be in the center of attention can be too stubborn or territorial, and as a result, they can end up being quite a handful once they are older.
You should look for alert and attentive dogs that are friendly, yet not pushy. This type of puppy will usually grow up to be a well-rounded adult dog.
Best Boxer Breeders In Maine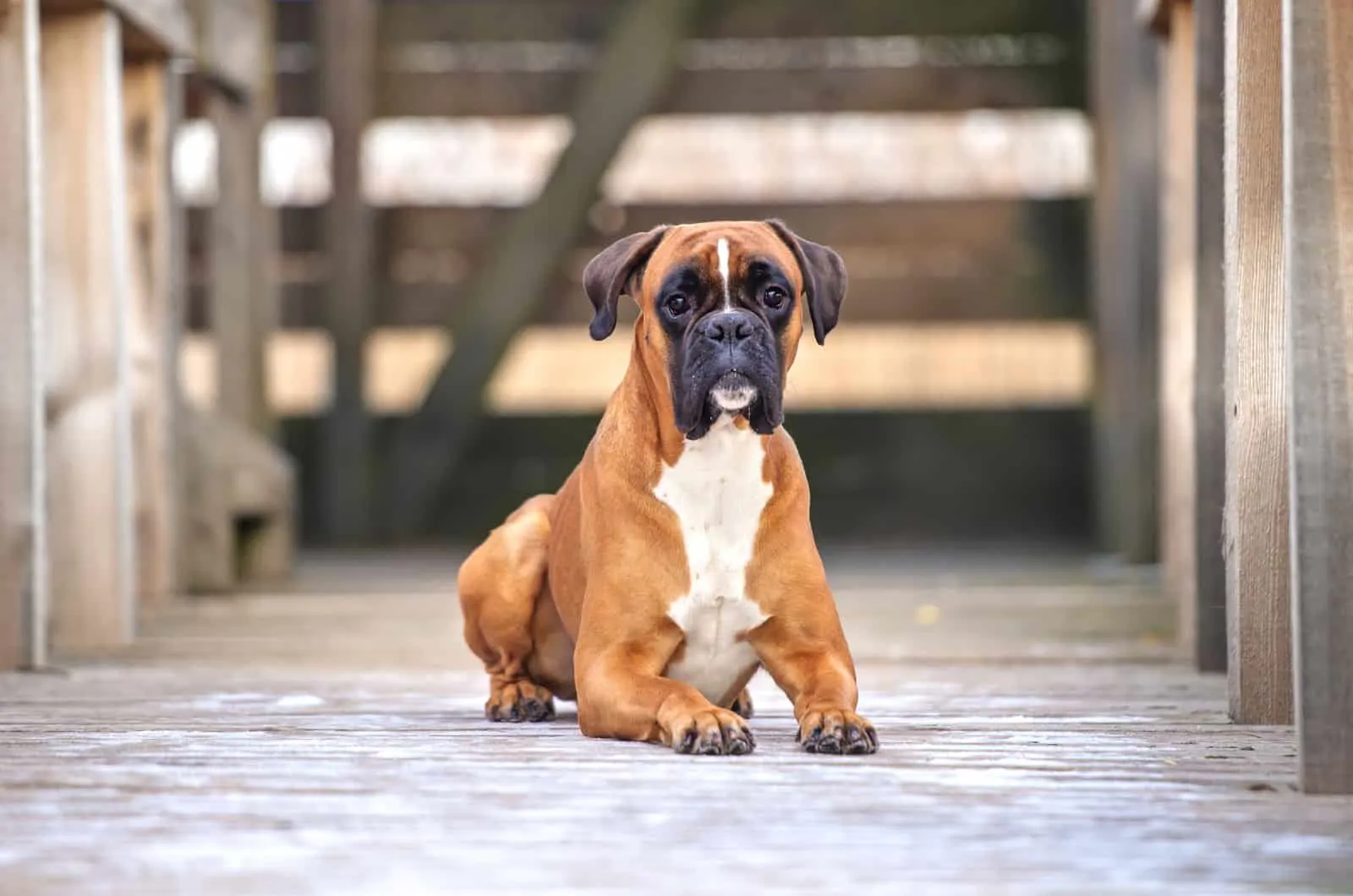 Choosing a good Boxer breeder in Maine is a challenge if you don't know where to start. Still, there are some traits most reputable breeders will have. These are some of them:
• A good breeder will always be open about their breeding practices. This includes allowing you to meet the mother dog, and sometimes even the sire.
• They will request to have a meeting with you, either in person or via video chat. They should want to know who they're selling their dogs to.
• They are insightful about the breed, and are open to sharing any information with you. No good breeder will ever keep you from asking as many questions as possible about your new dog.
• They'll have lots of good references.
• They will conduct various health tests to ensure that their dogs are free of any hereditary health issue. Many will even issue a health guarantee.
• Reputable breeders will issue all paperwork and documentation, from pedigree to papers from the latest vet check-up.
• They'll want to stay in touch with you so they can know the state of their dog. Many will even offer to take the dog back if you can no longer take care of him
Now that you know this, let's list some of the best Boxer breeders in Maine:
1. Northwoods Boxers.
This is one of the most reputable Boxer breeders in Maine. They produce Boxers that are up to the AKC's breed standard in their family home located in Fairfield. This allows them to shower their pups with love and affection all day long, giving them the sweetest temperaments.
As such, their dogs are used to new people, children, and other pets, as the family owns a Maltese, as well. They'll come to you prepared for most family environments, making them the perfect addition to your home.
All of their Boxers are dewormed, free of any pest, and treated for heartworms. They are fed premium dog food that can give these large dogs enough energy.
They also breed European Boxers that come from Schutzhund lines, so you can find both varieties. Most dogs come in fawn color, but sometimes they have litters in rarer colors, such as brindle.
They can crop the dog's ears if the owner wants it, but they are against tail docking.
Website: Northwood Boxers
Email: [email protected]
2. Codman Hill Boxers.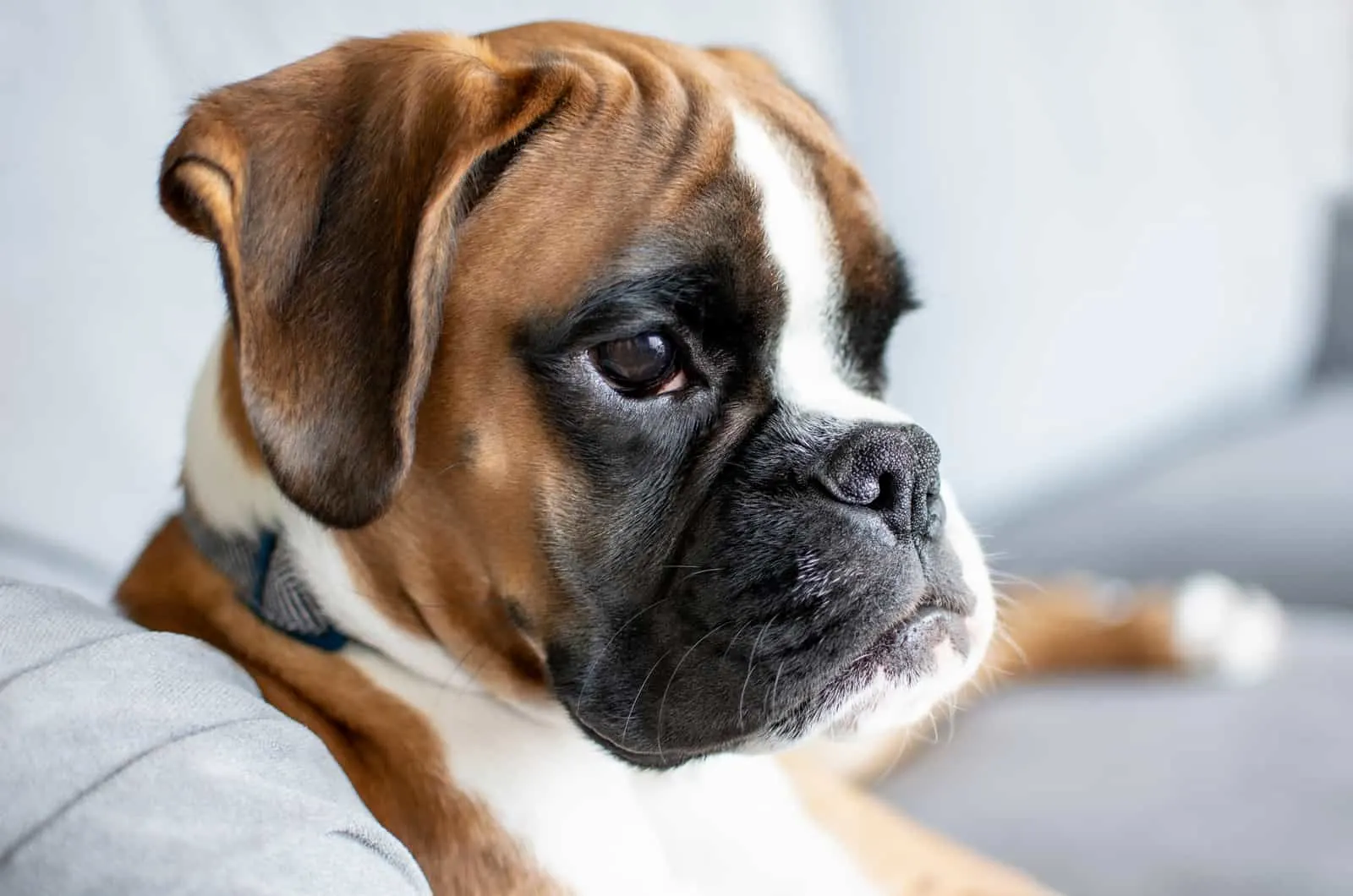 Codman Hill is a well-known breeder from Gorham despite not being as large of a kennel as some other names we'll list. They focus on brindle dogs of both American and European types.
All of their dogs have been thoroughly checked by the vet for any health condition, and they come with all the necessary paperwork.
Codman Hill used to sell both working dog and show dog lines, so you can find a puppy for any purpose, whether that be for guarding your home and family members or for conformation shows.
It's important to note that Codman Hill's owner has partially retired and doesn't have an available female for breeding anymore. However, as he still provides stud services, he occasionally does have a few Boxer pups available.
Website: Codman Hill Boxers
Email: [email protected]
3. Martrav Boxers.
Martrav Boxers is a well-known Maine breeder that offers Boxer and French Bulldog puppies for sale. They are a member of the Middlesex Boxer Club and the American Boxer Charitable Foundation, which is a guarantee of quality.
They have strict breeding programs that help them produce perfect puppies of both dog breeds they're focusing on.
All of their dogs are chosen based on their temperament, health, and conformation, but also on their good looks. This helps them produce well-rounded dogs no matter what it is you are looking for in canines.
They don't sell to puppy mills or puppy brokers, and they want all their dogs to find loving homes. As such, you'll have to go through the screening process before you are allowed to adopt.
Even if you're not from the state of Maine, they'll help you arrange to ship your dog, so he can safely arrive. Whether you live in Maine, New York, or New Hampshire, they'll help unite you and your new puppy.
Their pups will arrive to you with up-to-date vaccinations, microchipped, and free of any genetic health condition.
Website: Martrav Boxers
Email: [email protected]
4. The Wagging Boxers.
The Wagging Boxers is one of the greatest Boxer breeders in Maine. They pride in their dogs, and strive to produce perfect Boxers with gorgeous faces, a nice structure, proper coats, and loving, stable temperaments.
They focus on raising healthy, well-socialized puppies that can make amazing family pets. While they do sell some show-quality dogs, they focus on breeding family companions, allowing you to enjoy the time you spend with your pooch.
All of their dogs are provided with leash training, potty training, and crate training, so they can come to their new home fully prepared.
They don't breed their pups in kennels, but rather, they allow them to roam on their property. This helps keep them properly socialized, and also allows them to develop properly.
If you'd like to buy a dog from them, first, you'll have to fill out the application form that you can find on their website. If you pass, the breeder will contact you for a phone interview.
If you pass the interview, you can pay the deposit and choose your puppy from the litter.
Website: The Wagging Boxers
Email: [email protected]
5. Highover Boxers.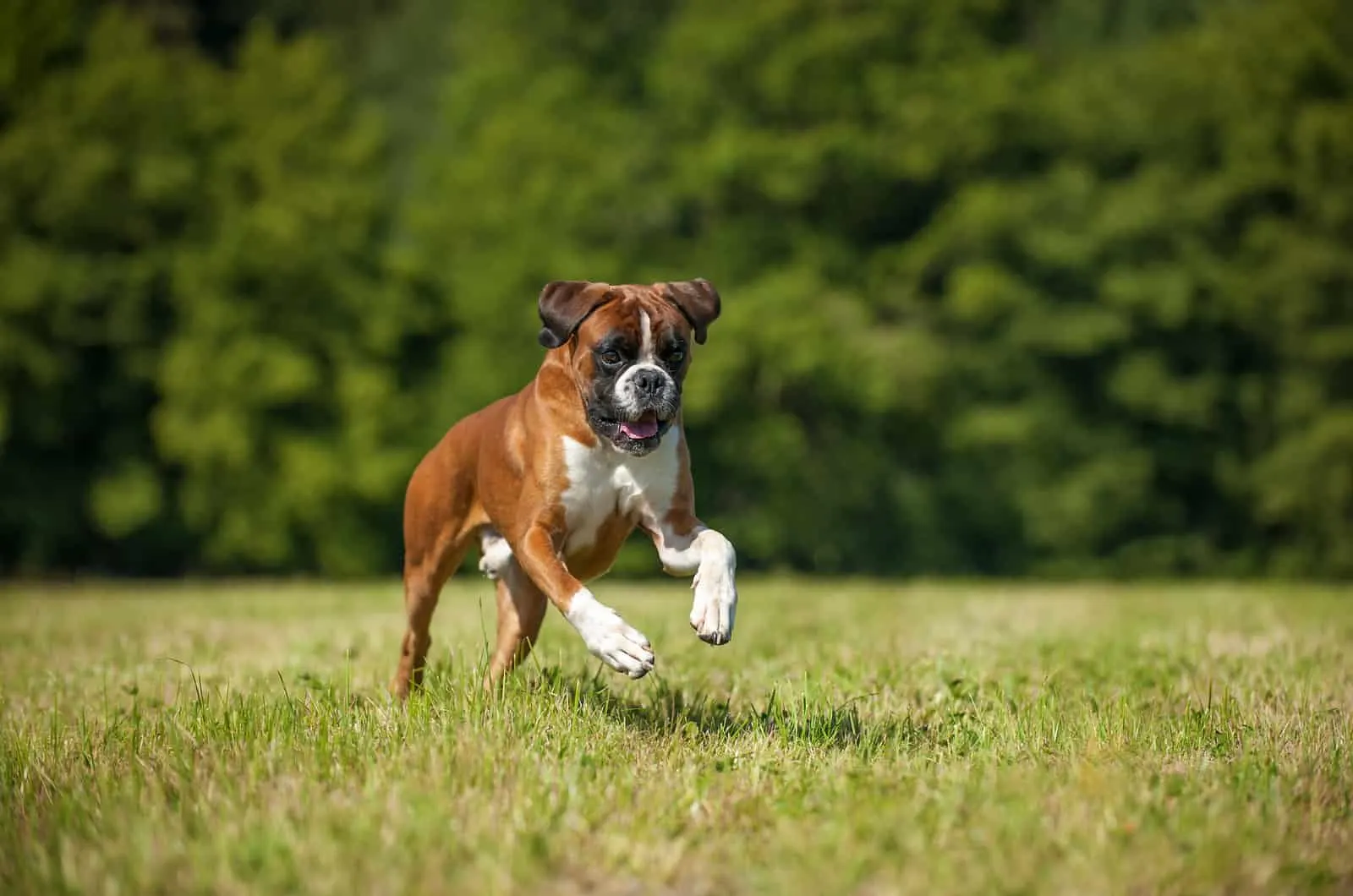 This is yet another amazing Boxer breeder in Maine. They specialize in brindle and white puppies, but occasionally have litters of other colors as well.
All of their dogs have been registered with the AKC, so you'll know you're getting purebred puppies that are up to the breed standard. They are very selective about the dogs they breed as they want to ensure that they have perfect puppies in all litters.
All of their breeding dogs are health tested and inspected by the vet. As they want to help improve the breed, they focus on eliminating all genetic disorders from their pups' bloodlines.
Other than breeding, they also offer some additional services, such as consulting and education, boarding, crate training, and providing all new owners with professional referrals.
Website: Highover Boxers
6. Jawboxen European Boxers.
This breeder focuses on producing the healthiest dogs possible. In fact, they are so certain of the quality of their pups that they offer you a three-year health guarantee. If during these three years, your puppy develops some hereditary health condition, you can return him or agree on a refund.
All of their breeding dogs are imported from Europe, and they are very careful about the studs they choose. They want to produce dogs that make great family pets, guardian dogs, working dogs, and also show dogs.
In their words, they want to return the Boxer breed to its roots by creating an intelligent, driven, easily trainable, non-hyper family pet that is capable of doing almost any task.
If you buy a puppy from them, he'll come with a health certificate, age-appropriate vaccinations, dewormed, and with a pedigree. Also, your new puppy will have undergone the beginning steps of dog training.
Email: [email protected]
7. Kaiserliche Kennels.
Kaiserliche Kennels is a Boxer breeder in Maine that also focuses on Cane Corso dogs. They are not afraid to tackle these two large dog breeds, and are willing to help everyone become the best dog owner possible.
As can be expected of a breeder with such experience, they also offer dog protection services, and they can help you train your Boxer to become the best guard dog possible.
Their dogs are bred based on their health, temperament, physique, and personality. They try to produce versatile dogs that can do it all – especially when it comes to ensuring that their families are safe.
As they are a fairly small kennel, they only have a few litters every year, and their waiting list can be long. It might be a good idea to contact them in advance so you can reserve your puppy on time.
Email: [email protected]
Where Else Can You Buy Boxer Dogs?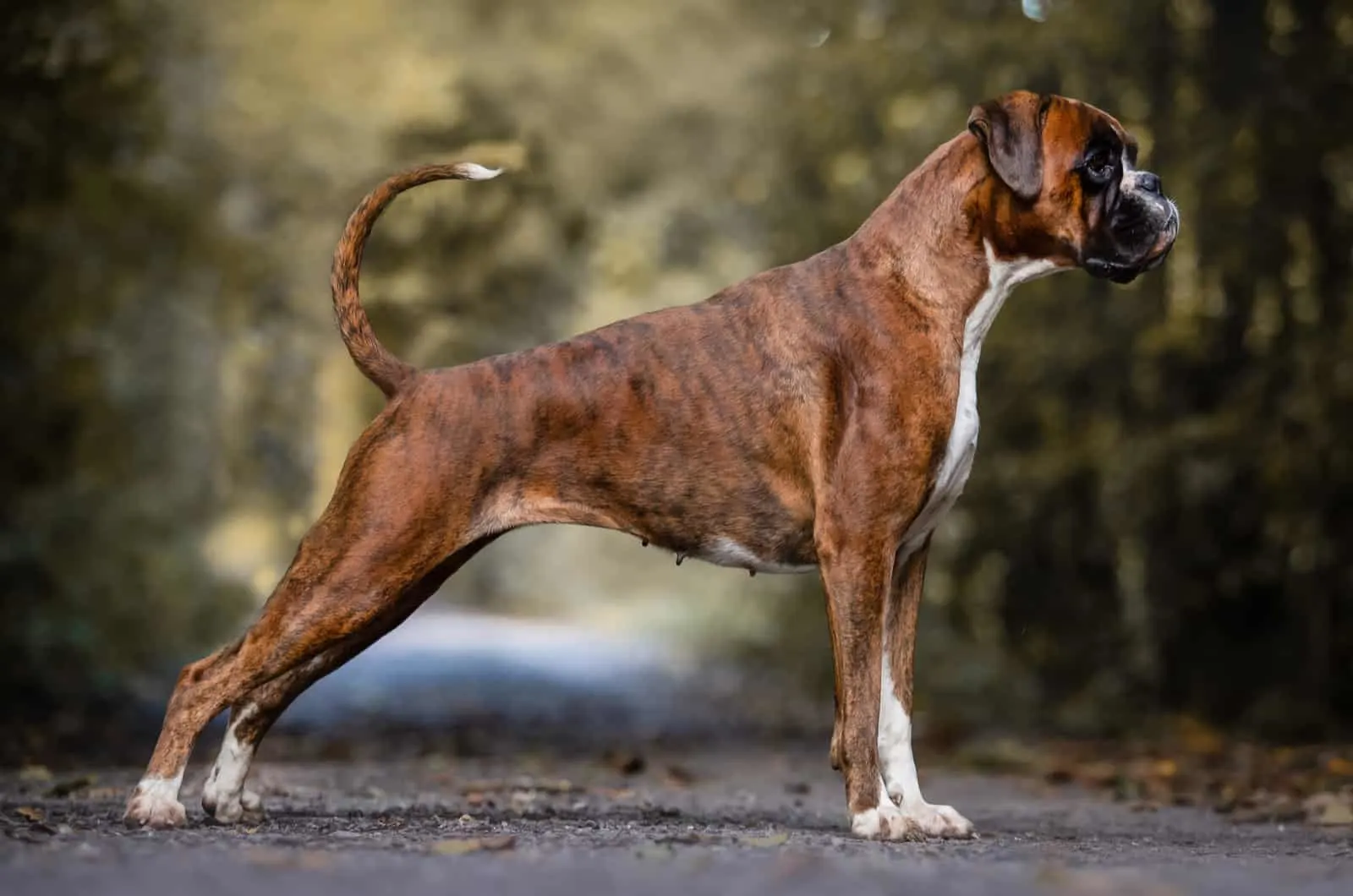 We've listed you the best Boxer breeders in Maine. However, this isn't the only place you can find Boxers for sale. Many reputable breeders can also be found on various websites that work with verified breeders.
These websites are a great thing for aspiring dog owners who cannot find a dog breeder near their area, or who cannot deal with a long waiting list. Most work only with registered breeders, so you can know that you'll get a purebred, top-quality dog.
Here are some online locations where you can get connected with a good breeder:
• PuppySpot: This is an excellent place to find reputable Boxer breeders in Maine and all over the U.S. They can connect you with a breeder that has available puppies, so you don't have to wait on a waiting list.
• AKC Marketplace: AKC Marketplace is the official website of the American Kennel Club that can help connect you with all registered breeders. If you want to be sure your breeder is approved by the AKC, this is the place to go to.
• PetFinder: This is another great website with more than 130,000 listings. They don't just focus on dogs for sale. There, you can also find various listings of dogs that are given for adoption, and they also work in Canada and Mexico.
Are Boxers Aggressive?
Most of the time, Boxers are no more aggressive than any other dog. However, their history does give them an aggressive streak, so some precaution is necessary.
As they were bred to be hunting and fighting dogs, they do have the capacity to be aggressive inside their DNA. However, whether or not this aggression will be displayed depends on many factors, such as dog training, health status, and breeding.
Still, it's important to keep in mind that aggression is the most common behavioral problem in all dog breeds, not just in Boxers. This isn't something that only bothers Boxer owners, or owners of other stereotypically dangerous breeds, such as Rottweilers, German Shepherds, or Dobermans.
All dogs have the potential to be aggressive if you don't train and socialize them, even typically calm ones, such as Labradors or Golden Retrievers. This is truly up to the owner and not the dog itself. If you don't teach your dog how to behave in new situations, he'll likely react aggressively.
Socialization is the key to having a well-behaved dog. No matter what dog breed you have, if you don't socialize your pup, you're going to have problems.
Of course, if you're dealing with a strong and powerful dog, such as the Boxer, this is especially important.
Why Are Good Boxer Breeders In Maine Important?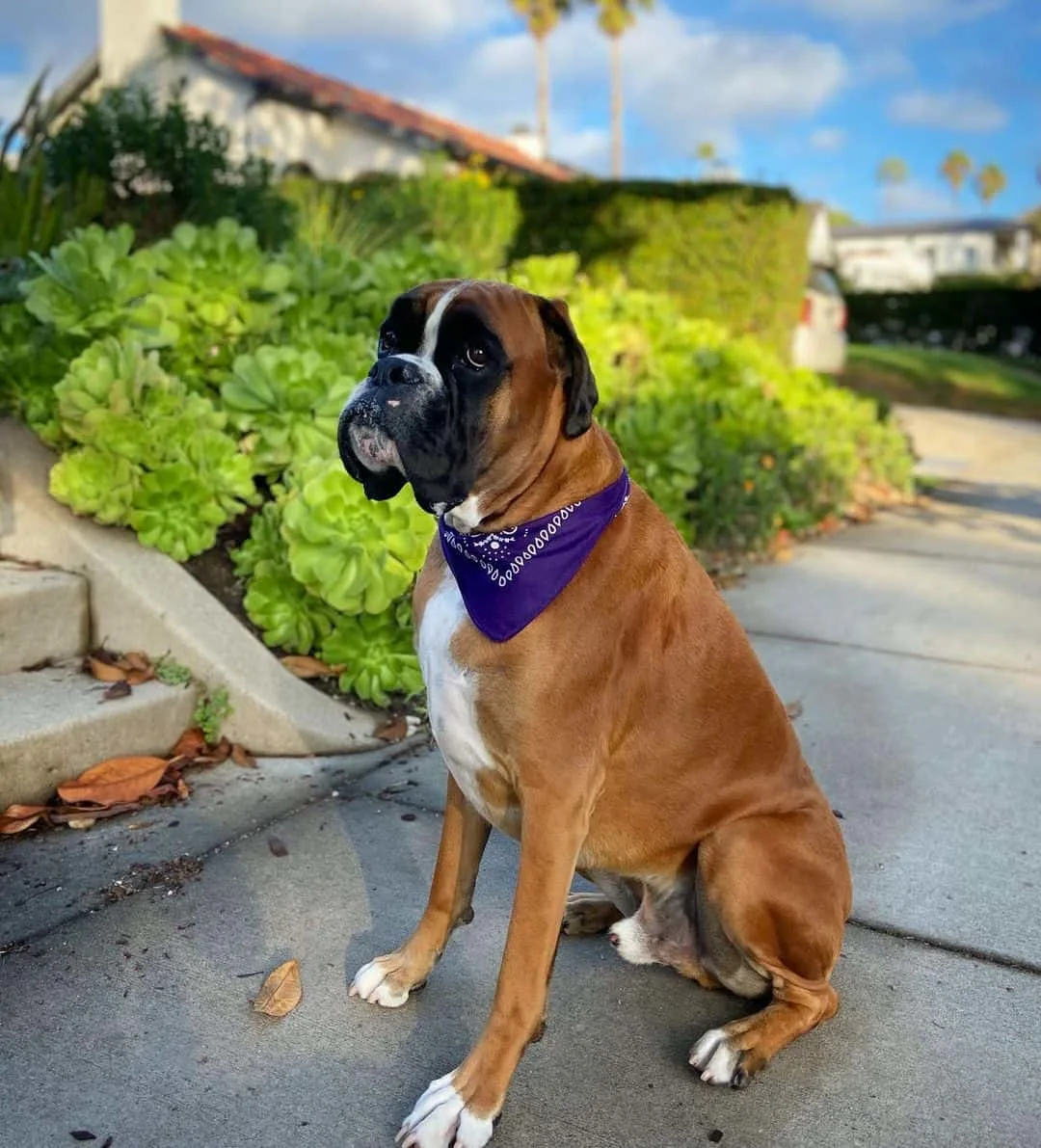 Photo from: @callumtheboxer
The aggression problem is one of the main reasons why it's really important to know who you're buying your new best friend from. While you can find Boxer puppies in many locations, not everyone will sell quality puppies.
Reputable Maine Boxer breeders can truly help you get the best dog possible, especially if you're a new owner. This is because they care about socializing their dogs before they go to their new home.
The first few weeks are essential to getting the best Boxer pup possible. A good breeder will never let their puppies behave in a bad way. Quite the opposite… they'll take good care of their dogs from day one.
At the same time, they won't breed dogs with aggressive tendencies. Sure, behavior is learned, but temperament is inherited, and a good Boxer breeder won't take any chances.
Not just that, but they'll try to produce the healthiest dogs possible. They do this by conducting various health tests that might even eliminate a certain health problem entirely from the breed's genetics.
By doing this, they help the betterment of the breed and improve the overall health status of all the dogs they are selling.
You should never underestimate the importance of good Boxer breeders in Maine. While they might be expensive, they are the best option in the long run. In the end, nothing should be more important than the safety and the well-being of your pooch!
Read Next: Top 3 Greatest Boxer Breeders In The UK