Fun-loving, goofy, and adorable — the Boxer dog makes a pawesome family companion.
If you have decided to purchase one of these Mastiff-type dogs, we have some amazing Boxer breeders in the UK to show you!
Before we dive into the English Boxer breeders ' world, it's important to say a few words about the Boxer dog breed.
To put it shortly, the Boxer falls under the Kennel Club 's working group category. Dogs within this group are described as loyal, intelligent, and assertive.
Boxer pups are all of that but with a good sense of humor. If you have decided to get a Boxer pup, you have definitely made a great choice!
Boxer Puppies For Sale In The UK
The popularity of the Boxer dog breed never seems to decrease . Each year, Boxer puppies are among the most popular dogs in the United Kingdom . And we totally get it — Boxers are incredible dogs.
Unfortunately, increased Boxer dog breed popularity has led to the increase of irresponsible breeding. Nowadays, there are many adverts on pet market sites and most of them do not promise healthy Boxer pups . I mean, they do promise a high-quality Boxer puppy , but most do not have adequate documentation.
I'm mentioning this as a warning for all future Boxer owners — never purchase your Boxer puppy from an unreputable breeder . This breed is very specific in terms of its heart problems. Irresponsible breeding can only produce Boxers that are prone to serious health conditions such as Cardiomyopathy and Aortic Stenosis.
It took many years of careful selective breeding to achieve these incredible results. The Boxer dog breed wouldn't have been such an amazing breed if it weren't for the reputable Boxer breeders .
Producing healthy Boxer pups is a breeder 's top priority. Thoughtful selection along with regular health tests is what makes a pedigree dog that is suitable to compete in championship shows .
Many reliable Boxer breeders do not have their own website. Instead, they are listed on trustworthy sites like Champdogs and reputable Boxer clubs .
From Tyne & Wear , Cotswolds , Merseyside , Essex , Cornwall , Lancs , Derbyshire to Doncaster , we searched the whole United Kingdom to find the best Boxer breeders .
Let's check them out!
1. Newlaithe Boxers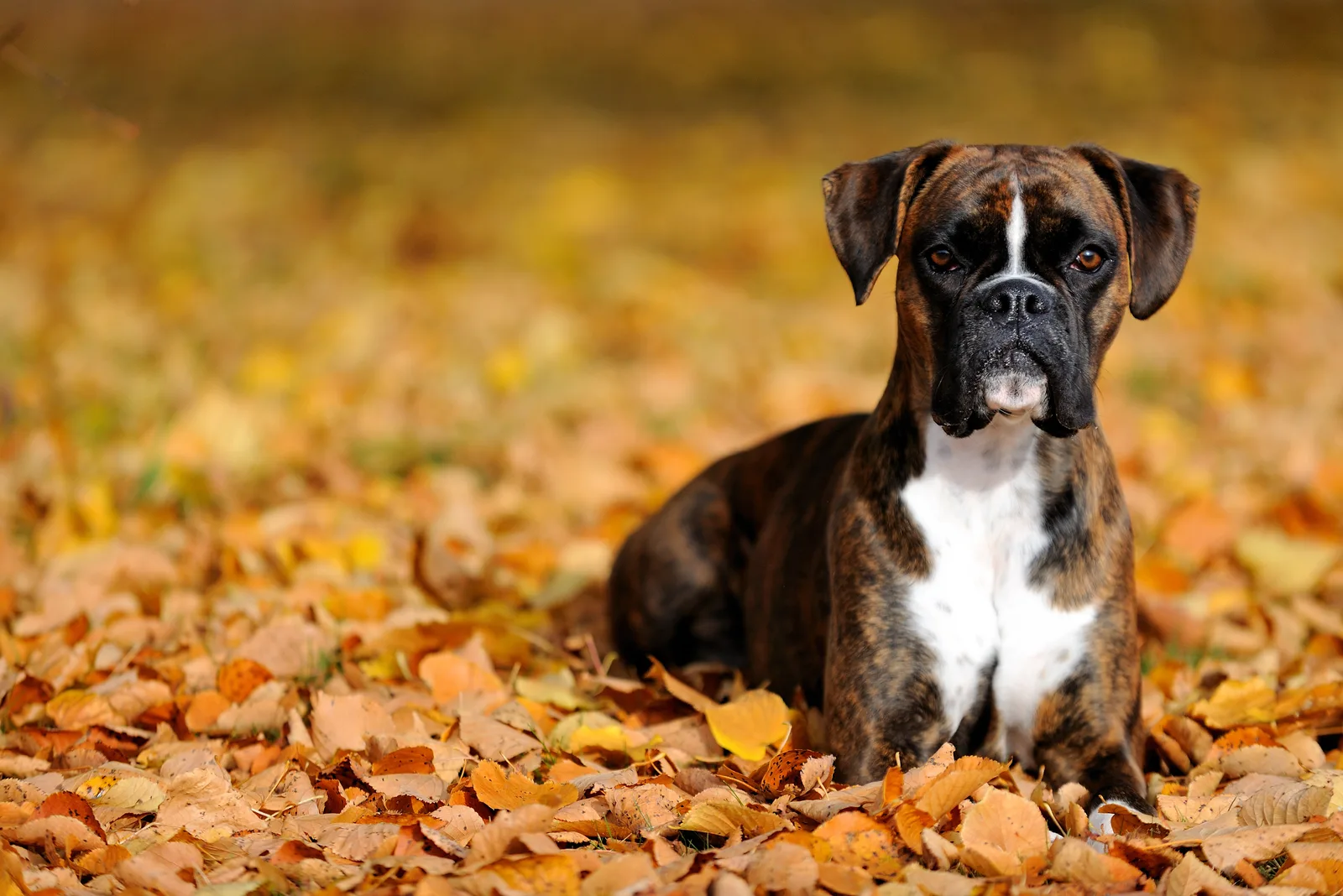 The first reputable Boxer breeder on our list is Newlaithe Boxers . The outstanding duo behind this Boxer breeding program is Christine Beardsell and Vikki Van-Beck .
Newlaithe Boxers are located in South Yorkshire , UK and we're excited to tell you more about them.
Who They Are
Christine Beardsell and her late husband have been into Boxer breeding and judging for most of their lives. They participated in championship shows and their Boxers have been winning one award after the other.
Christine has been in dog show judging since 1979. However, once her husband Patrick passed away, it was her daughter Vikki Van-Beck that continued the legacy.
Today, this mother and daughter duo are on a championship show winning spree! They have proven to be one of England's top Boxer breeders . In fact, twenty years ago the Newlaithe team won The Kennel Club's Top Award of Assured Breeder Accolade of Excellence.
Breeding Program
Newlaithe 's breeding program is focused on developing champion dogs. I mean, it's best to let their results speak for themselves. On their website, you can see how much they have accomplished from 2009 up until today.
Newlaithe Boxers breed quality dogs in accordance with the Kennel Club 's Boxer breed standard. They are focused on eradicating congenital health issues that most Boxers suffer from. This is why Newlaithe keeps track of Heart Scores on the Boxer Breed Council website.
What They Offer
Purebred Boxer puppies with excellent genetic profile. Newlaithe does not offer bobtail Boxers as they are mixed with Corgi genes. They only produce Boxer pups with a clear genetic profile. That being said, Newlaithe Boxers are the healthiest puppies around . They are also the prettiest — you have got to check out their brindle Boxer pups !
They also offer high-quality Boxer stud dog service . For more information, make sure to get in touch with the Newlaithe Boxers ' team.
Newlaithe Boxers details
Email: boxers @newlaitheboxers.co.uk
Website: Newlaithe Boxers
Phone: Christine +44 07768 703936, Vikki: +44 07836 325125
Location: Red Lodge, Silkstone , South Yorkshire , S75 4NA, UK
Facebook: Vikki Van-Beck ( Newlaithe Boxers )
2. Seacrest Kennel
As early as the 1960s, the Seacrest family has been showing and breeding high-quality dogs.
The Seacrest Kennel is now located in Staffordshire and is home to lovely purebred Boxer dogs . Let's check what they have in store.
Who They Are
A family of champion Boxers that have won many prizes in local and national dog shows. Seacrest is a small family-run kennel that has been around for the last sixty years.
Not only is this breeder developing quality Boxer pups , but she also judges championship shows across the globe.
Breeding Program
Each Boxer foundation dog is carefully chosen by the Seacrest team. It is of utmost importance that all Boxers go through health tests . Therefore, each pup is tested for Aortic Stenosis in accordance with the breed club .
What makes Seacrest Kennel special is that their Boxer pedigree dogs are clear of Cardiomyopathy — they do not carry it in their genes!
What They Offer
Seacrest Kennel offers healthy Boxer puppies that inherit the perfect personalities. There is no doubt that you will fall in love with Seacrest's Boxer pup .
There are many Boxer colors to choose from, so make sure to check out the Boxer photo album on their website.
For new Boxer owners, the Seacrest's team prepared a puppy pack, as well as important documents such as pedigree, the Kennel Club registration, veterinary records, and insurance certificate.
Each Boxer pup is vaccinated, wormed and microchipped.
Seacrest Kennel details
Email: [email protected]
Website: Seacrest Kennel
Phone: +44 01902 546944
Location: Stretton, Staffordshire , UK
3. Jamonik Boxers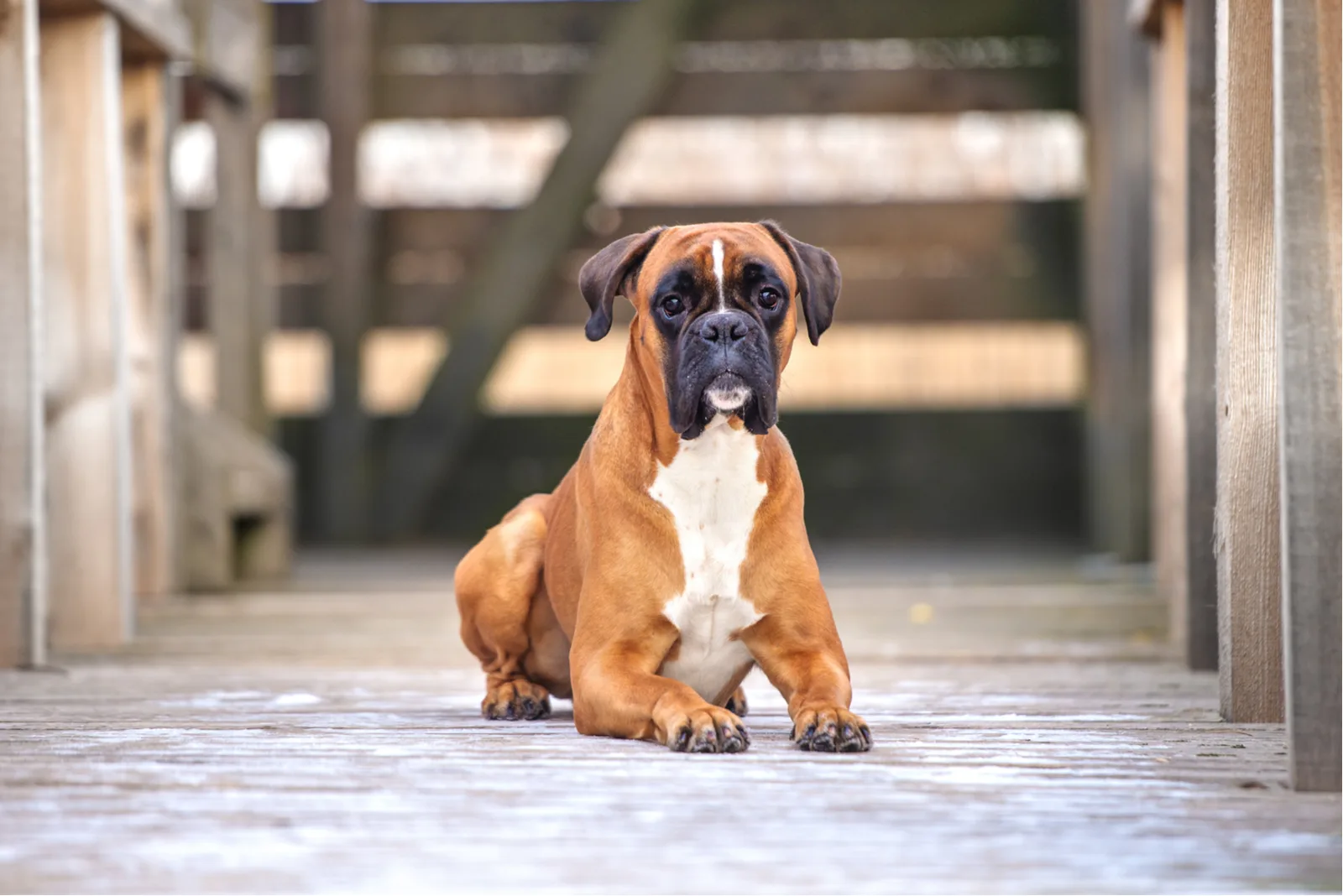 Our last pick of the day is Jamonik Boxers , a well-known Boxer breeder located in Derbyshire /North West Leicestershire, UK.
Be careful — you may want to purchase more than one Boxer pup from this pawesome breeder !
Who They Are
A reputable Kennel Club Assured Breeder , Jamonik Boxers is on a mission to breed high-quality, healthy Boxer dogs.
With over twenty-seven years of experience with the Boxer breed, this breeder respectively earned the Kennel Club's title of Assured Breeder.
Breeding Program
Jamonik Boxers ' team believes that raising Boxer pups at home is the best way to provide these dogs with good socialization and living conditions. And they are right!
Focused primarily on health, Jamonik's breeding program introduces only health tested Boxer parent dogs. Temperament and looks take the second place.
What They Offer
Jamonik Boxers put great emphasis on the wellbeing of their Boxer pups . Therefore, all of their Boxers receive age-appropriate immunization, worming treatments and a microchip.
Accordingly, a detailed pedigree document comes with each pup along with the Kennel Club registration.
Potential Boxer owners don't need to worry because they are getting the healthiest Boxer pup in the UK!
Although they do not have an official website, Jamonik Boxers are very active on their Facebook page. Follow them for the cutest Boxer puppy updates!
Jamonik Boxers details
Email: [email protected]
Phone : +44 7464 004210
Location: Derbyshire /North West Leicestershire
Facebook: Jamonik Boxers
Instagram: @jamonikboxers
What Is The Typical Price For A Boxer In The UK?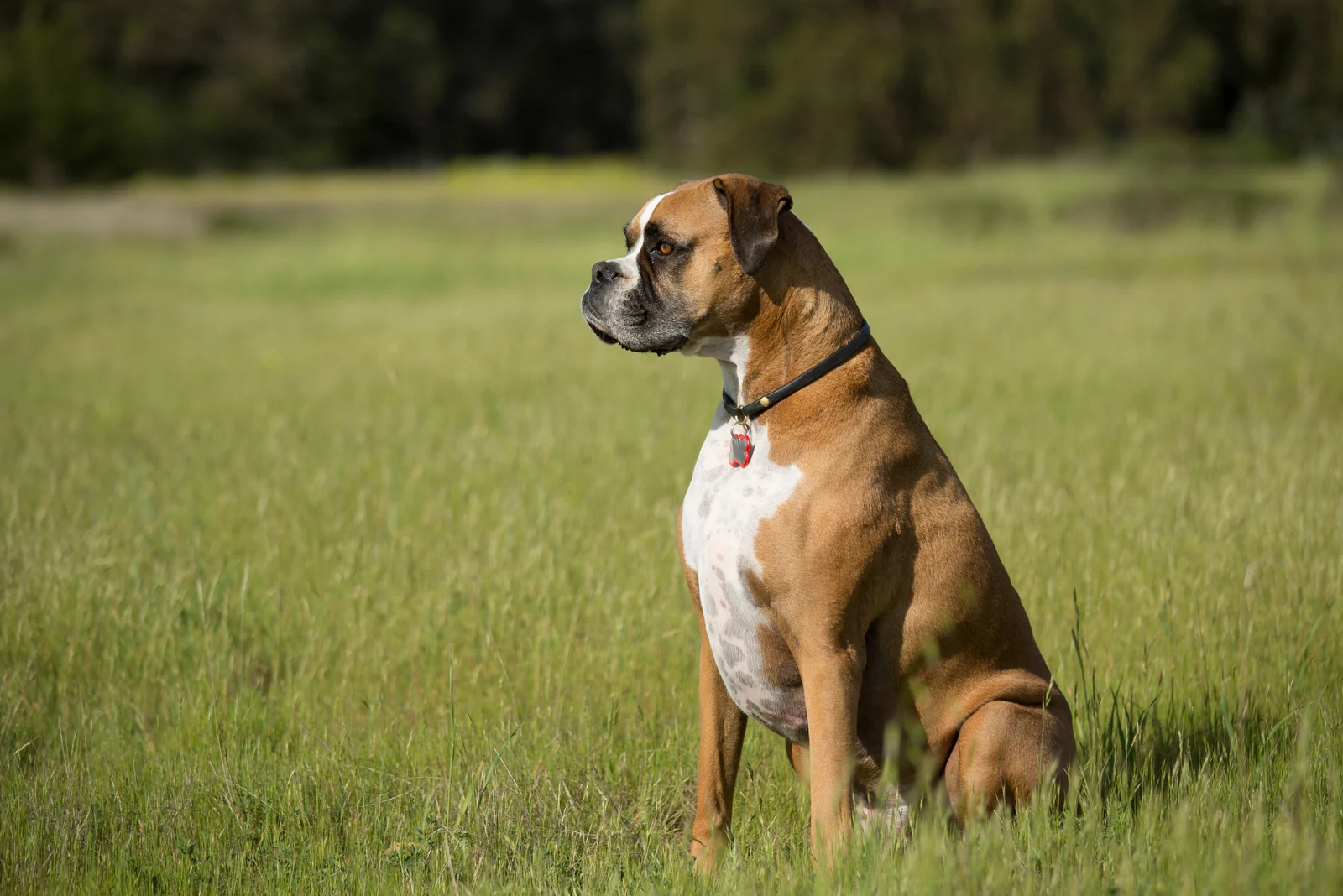 You can find quality purebred Boxers for as low as £450 and as high as £1500 — on average. However, there are some Boxer breeders that value their Boxer pups over £2000.
What is the average cost of a high-quality boxer puppy in the UK?
High-quality Boxer puppies are usually pedigree dogs of champion bloodlines. All of them are health tested and trained before leaving for their new home. The average price of such puppies starts with £650 and can get up to £2500.
For example, Boxer pups from reputable breeders that are backed with a championship history are likely to cost more. Such Boxers are simply born to win — they show excellent performances at the Kennel Club 's Crufts dog shows, as well as other dog shows across the globe.
The Boxer price depends on the quality of breeding program, your location, and the breeder 's competence.
The United Kingdom is known for reputable dog breeders , and the Boxer breed is no exception. No wonder their prices go up, considering how much work has been put into raising a high-quality Boxer pup .
Final Thoughts
Before purchasing a Boxer, keep in mind that this dog breed is medium to large in size . You can check out how big a Boxer puppy grows in the Boxer growth chart .
Although it may seem that it is hard to find a reputable Boxer breeder , this article serves as an information sheet. Hopefully it helped you narrow down your choices and pick your favorite breeder among the best Boxer breeders in the UK.
These amazing Boxer breeders have done a lot to contribute to the Boxer dog breed. You can do a lot by appreciating and supporting their hard work.
Make sure to send your favorite Boxer breeder an Email if you are interested in purchasing a puppy.
It all starts with a simple hello!
Related Content