Well, hello there, canine fans! Have you decided to get yourself a beautiful Chihuahua puppy and are looking for Chihuahua breeders in the UK? We did all the research for you, and prepared for you 9 of the greatest Chihuahua breeders, but before we proceed with the list, let us tell you a bit more about this little dog breed.
Did you know that Chihuahuas are the national symbol of Mexico? Their coat comes in a variety of patterns and colors, with short hair or long hair. Their "apple" head, with straight ears and glowing eyes, is their authenticity.
These dogs, although tiny, have a big spectrum of personality traits. With their charm, loyalty, and huge big-dog attitude, they make delightful family pets. However, you have to make sure that you show your Chihuahua puppy that you are in charge of everything, which means they require training in order to behave the right way.
They adore cuddling in your lap, and because of that, they are often called "lap dogs", but don't underestimate them – they are big fans of active and hyper games.
Because of their tiny size, you can carry them everywhere you go. Be prepared to see many people stop by to say hello to or pet your new companion cutie as they will win others' hearts with their friendly and lovable nature.
Now, let's see which Chihuahua breeders in the UK you can get yourself a Chihuahua pup!
Chihuahua Puppies For Sale In The UK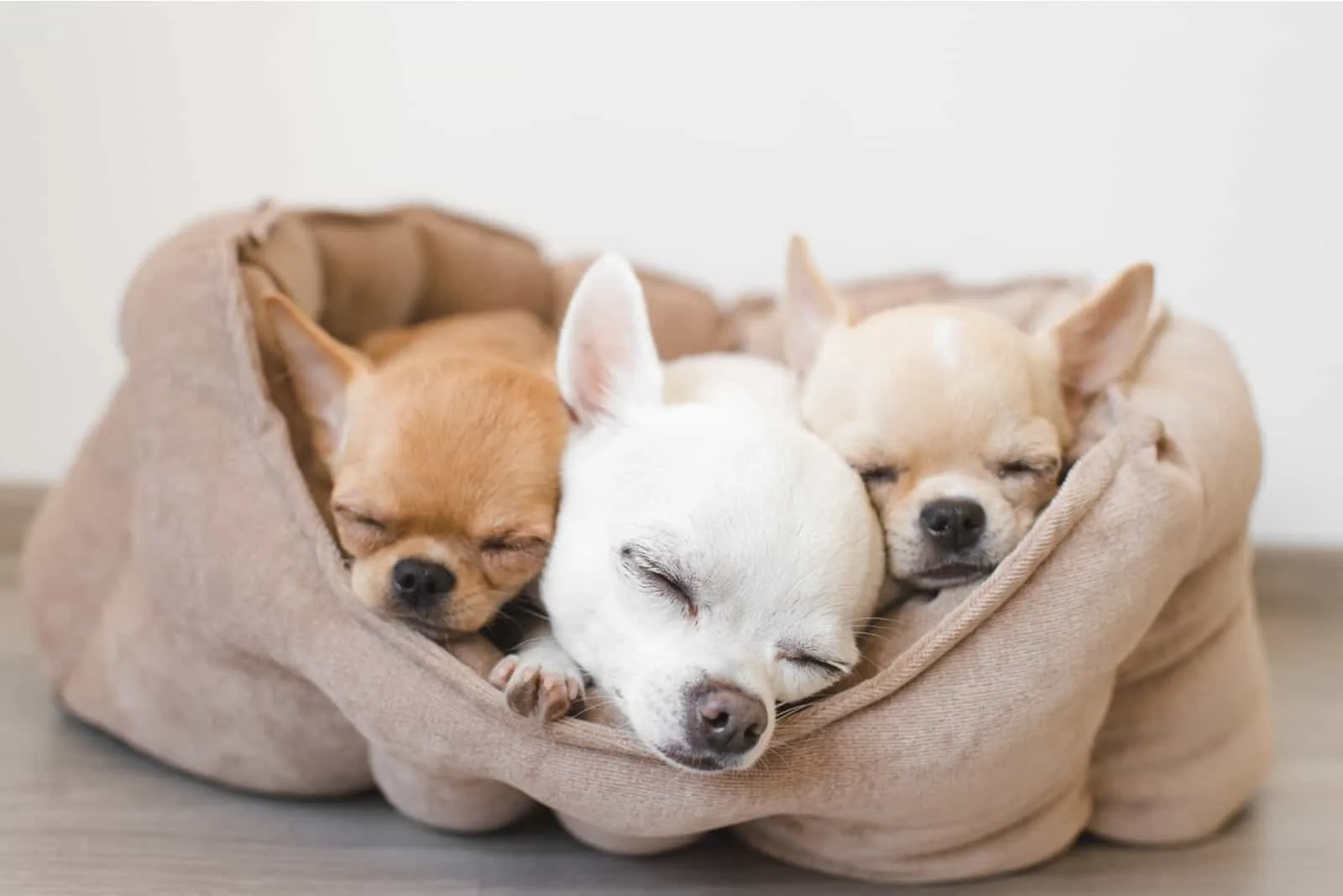 What you need to pay attention to is selecting a responsible breeder in order to buy a healthy and happy Chihuahua puppy. How do you spot a healthy puppy by looks? Well, the eyes should be crystal clear, the gums should be pink, and the coat should be soft and clean.
Searching for Chihuahua puppies from top-quality bloodlines can sometimes be tiresome, so we did most of this job for you. We found Chihuahua breeders in the UK that can ensure that their Chihuahua Pups are wormed and vaccinated. They also run health tests before selling their puppies to their forever home.
Now, let's take the first steps in becoming a new Chihuahua owner!
1. Lowenlove Chihuahuas, South Humberside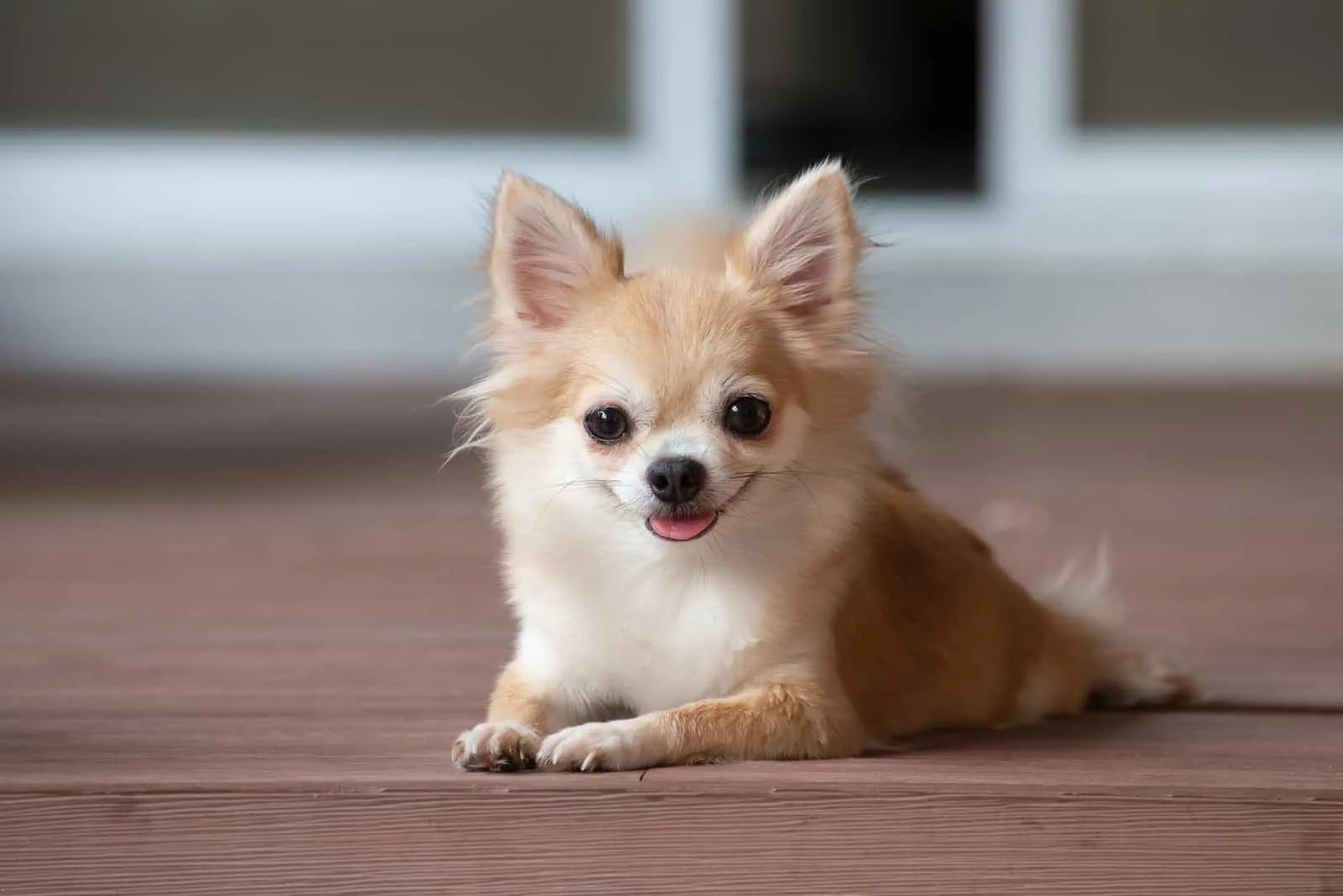 The first of the Chihuahua breeders in the UK is Lowenlove Chihuahuas, located in Grimsby. This breeder has been breeding Chihuahuas for ten years. Their love and affection towards Chihuahua dog breeds made them start this breeding program of producing healthy puppies with a good temperament.
Their puppies are true to the standard, wonderful, and great examples of this dog breed. Lowenlove considers the health of the dog as the most important thing in breeding, along with love and compassion.
They take pride in breeding various wonderfully colored puppies that are great show types with their recognizable Lowenlove temperament. Their dogs live in their home, and are treated like family members.
If you want one of their puppies to settle in your home, be ready to shower the puppy with love and affection because Lowenlove puppies are used to that from the moment they first open their eyes.
Lowenlove is a very reputable breeder that is awarded with 5 stars, and is systematically inspected by the Kennel Club. That alone reflects their high standards when breeding their pedigree Chihuahuas. All their dogs undergo health tests, and grades for patella luxation before breeding, and they only breed dogs with 0/0 grade for patella luxation.
Their love for their puppies is so strong that they would welcome back their Chihuahua pups if they ever need to come back to them.
Lowenlove Chihuahuas Information
• Location: Grimsby, South Humberside, United Kingdom
• Telephone: 07938276820
• Website: Lowenlove Chihuahuas
• Email: [email protected]
2. Chihuahua World UK, London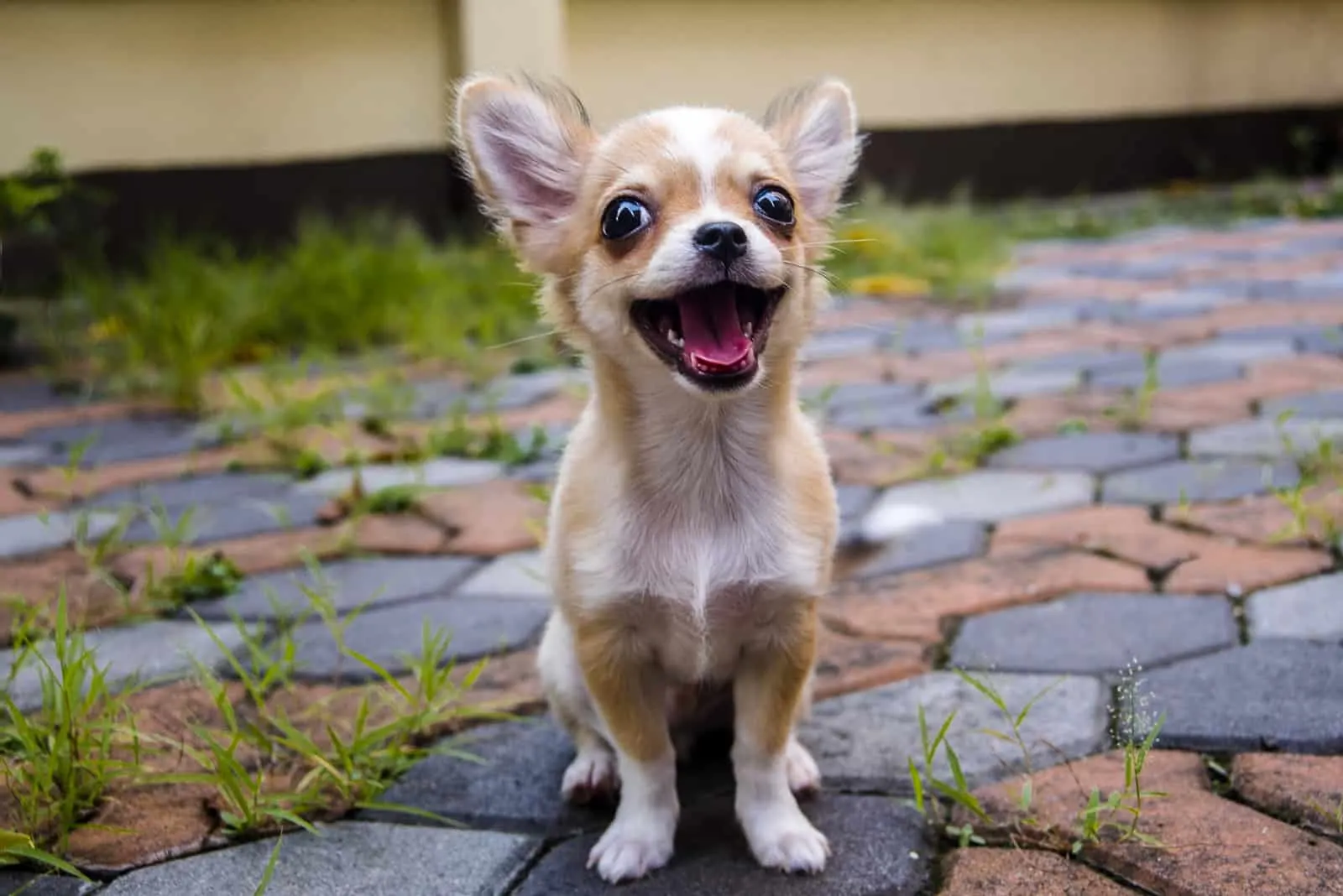 Surely, Chihuahua World UK deserves to be on the list of our greatest Chihuahua breeders in the UK. Located in London, this is a breeder that is making an effort to set new standards when it comes to Chihuahua breeding. They provide various facilities in which the goal is to update and improve their dog's lives and activities.
They decided to be independent and not participate in any club concerning breeds, shows, or anything like that, so let us give you insight into what the Chihuahua World breeders are devoted to.
Chihuahua World wants to provide their Chihuahuas with the best they can possibly have in life. They do not consider play as the only form of socialization, and they put focus on the fully rounded character of the breed that manifests in a brave and friendly temperament.
Their puppy program offers pedigree puppies that are vet checked, wormed, and microchipped. Along with that, their puppies are designed to know their bedtime and playtime, and they are trained to go outside.
Chihuahua World's puppies are socialized every day with other puppies and people for 10 hours. Each puppy comes with a one-year health guarantee and a puppy pack. They eat top-quality meat and bones, and get unprocessed food, treats, and multivitamins each day.
Chihuahua World UK Details
• Location: London, United Kingdom
• Telephone: 07927 127696
• Website: Chihuahua World UK
• Email: [email protected]
3. SedgysMiniMe, SW Scotland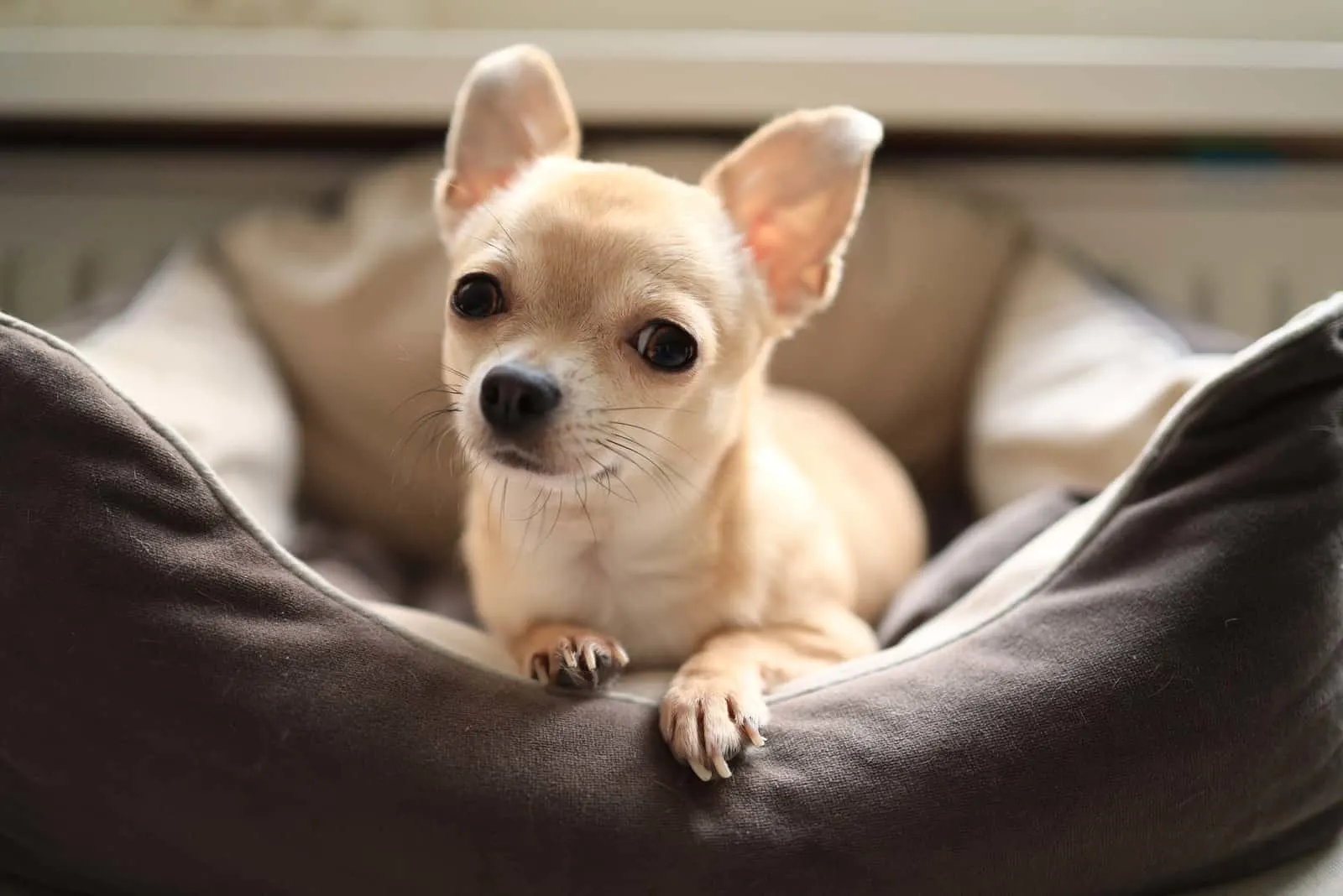 Our next spot is in SW Scotland – one of the Chihuahua breeders in the UK named Sedgy MiniMe. This breeder is devoted to select dogs for breeding by paying attention to great temperament and clean bloodlines.
All of their puppies are purebred and registered, and SedgysMiniMe keeps an eye on their temperament while growing, which is very important. They love their puppies, and for them, it is crucial to know where the puppy is going.
If you contact them, be prepared to answer a few questions because they deeply care whether their puppies will continue to receive the love and attention they used to get.
Make sure to check out this breeder because we can assure you that they are great!
SedgysMiniMe Licensed Information
• Location: SW Scotland, United Kingdom
• Telephone: 07535016458
• Website: SedgysMiniMe
• Email: [email protected]
• Instagram: @sedgysminime
4. Chelsea Chihuahua, Berkshire
Chelsea Chihuahua, located in Berkshire, provides rehoming services. Their puppies came into their home for many different reasons such as some of the owners may have developed allergies, or puppies that have been chosen for breeding didn't meet the expectations, or some other out-of-the-blue situation.
However, these puppies are waiting for a new home, whether it is a family that desires a lovely pet, or an elderly person who needs company. Check out their website, fill out the application, and see which Chihuahua pup suits you the best!
Chelsea Chihuahua Information
• Location: Windsor, Berkshire, United Kingdom
• Telephone: 07894 000 145
• Website: Chelsea Chihuahua
• Email: [email protected]
• Instagram: @ukchihuahuaworld
5. Mistayjo Chihuahuas, Cumbria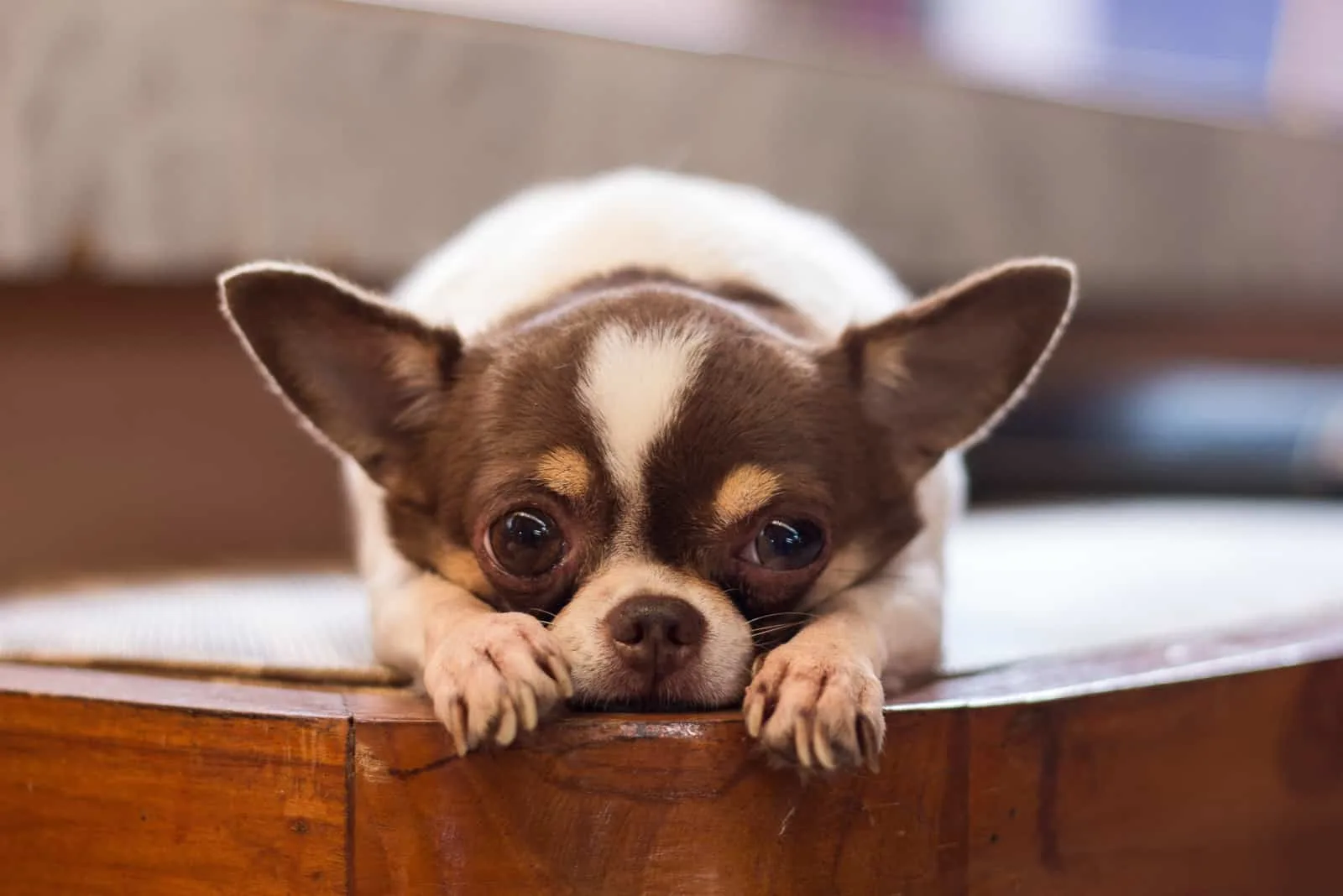 Located in Cumbria, this Mistayjo Chihuahua licensed breeder takes pride in paying the biggest attention to the Chihuahua's health, type, and well-being. They have been breeding their dogs for over 10 years, and they perfected it by giving love and attention that these puppies deserve.
This breeder can provide you with your new best friend that is at its highest level of quality and health.
With the puppy, you also get advice on how to take care of your new pet companion properly.
I'm sure that your new puppy is hiding here!
Mistayjo Chihuahuas Information
• Location: Carlisle, Cumbria, United Kingdom
• Telephone: 07583 374952
• Website: Mistayjo Chihuahuas
• Email: [email protected]
• Instagram: @mistayjo_chihuahuas_and_poms
6. Silverchi, South Lanarkshire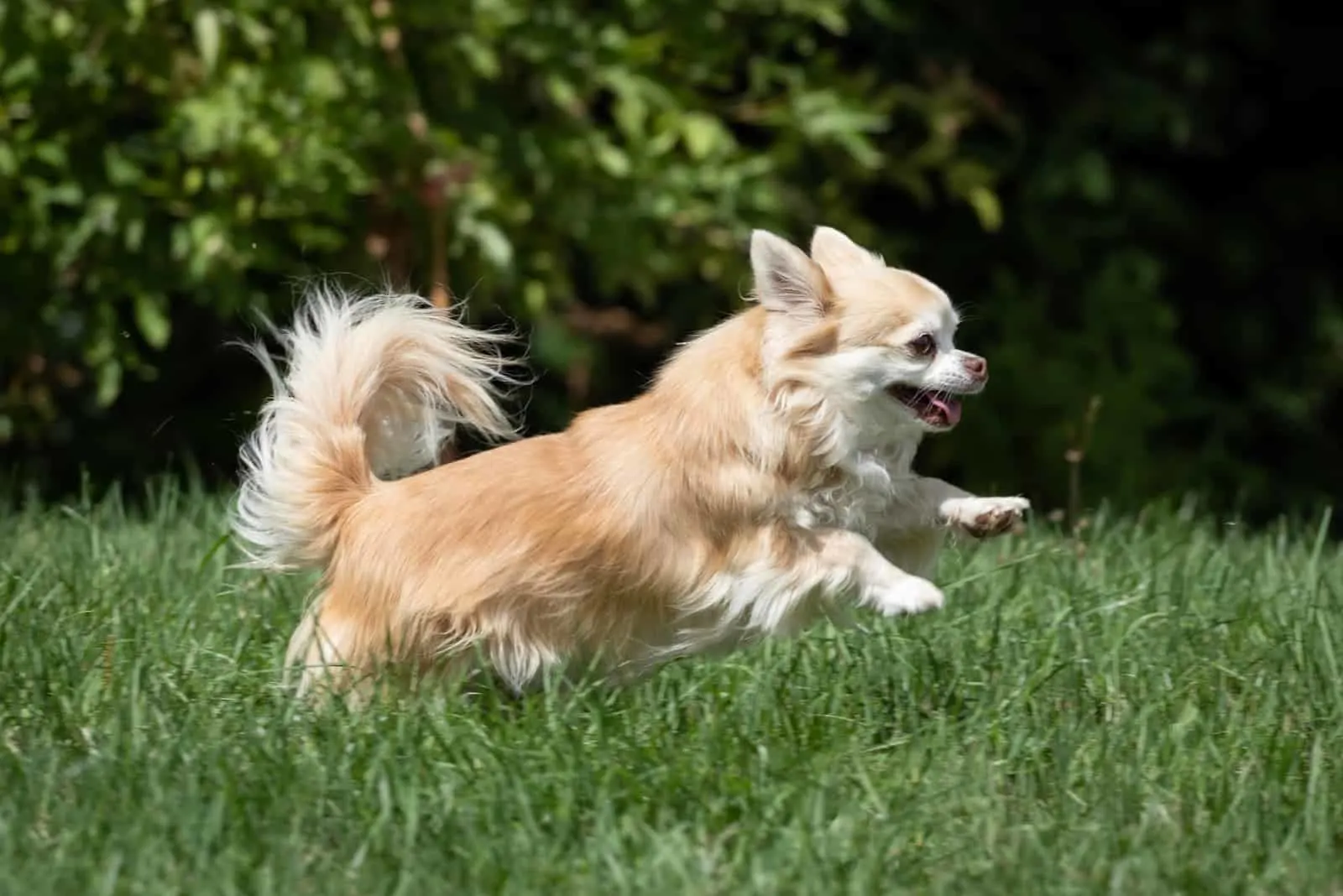 Silverchi definitely took place on our list of the greatest Chihuahua breeders in the UK. This licensed and Kennel-Club-Assured breeder is located in South Lanarkshire. As a qualified animal behaviorist, this breeder specializes in smooth-coat and long-coat Chihuahuas, as well as Miniature Smooth-Haired Dachshunds.
This breeder puts effort in raising their puppies with care and an understanding development, and they are fans of showing their dogs.
Silverchi Information
• Location: South Lanarkshire, United Kingdom
• Website: Silverchi
7. Star Ceylon, Tyne And Wear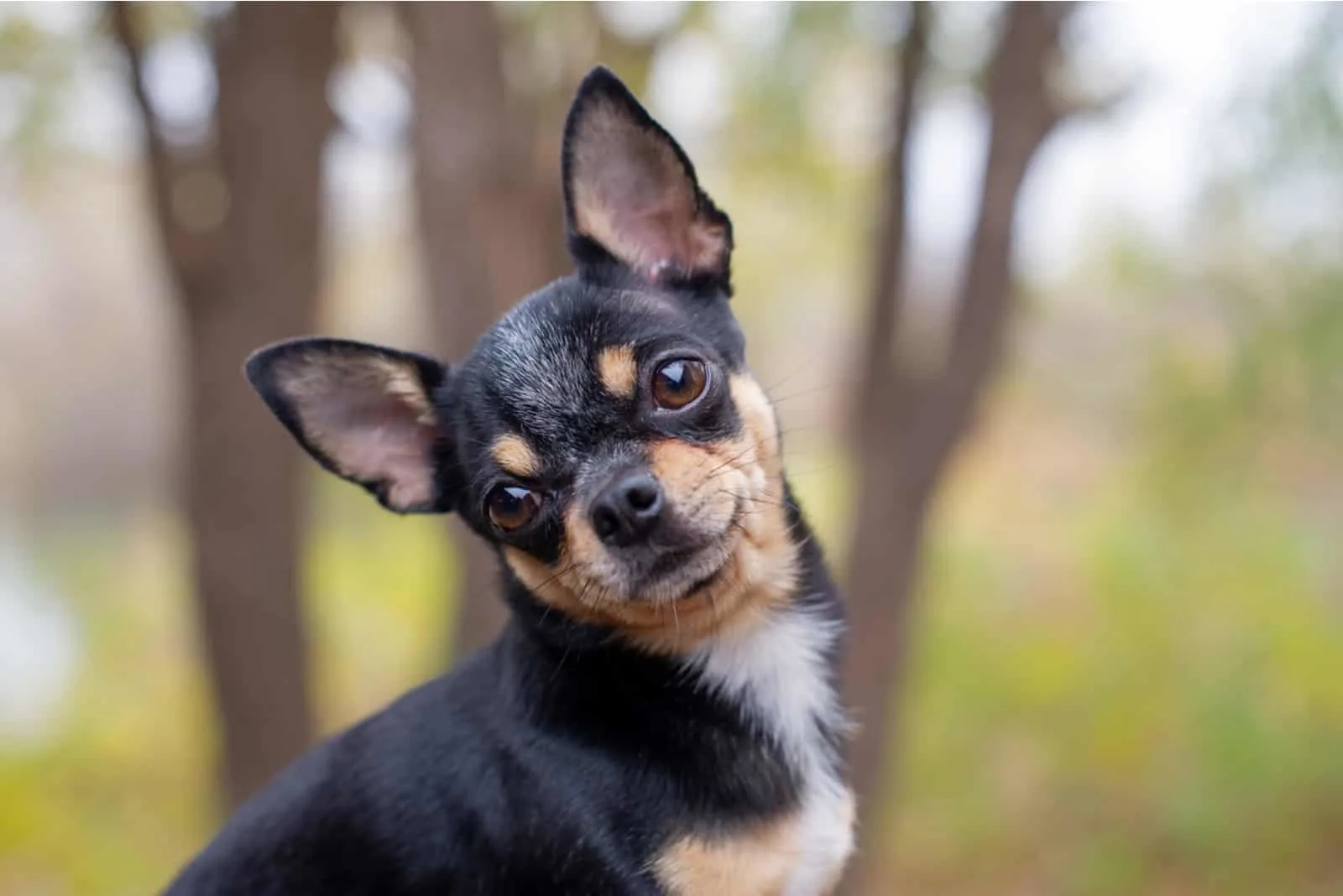 Star Ceylon is a family breeder of long-haired Chihuahuas and smooth-coat Chihuahuas, along with Whippets. They breed true-to-type, quality Chihuahuas that are raised in their family home.
Their high-quality Chihuahuas are health tested and raised in loving environments that have earned four stars in breeding.
They occasionally have puppies for sale, so it would be great to get in touch with them.
Star Ceylon Information
• Location: Tyne and Wear, United Kingdom
• Website: Star Ceylon
8. Pedigree Chihuahua Puppies, Stoke On Trent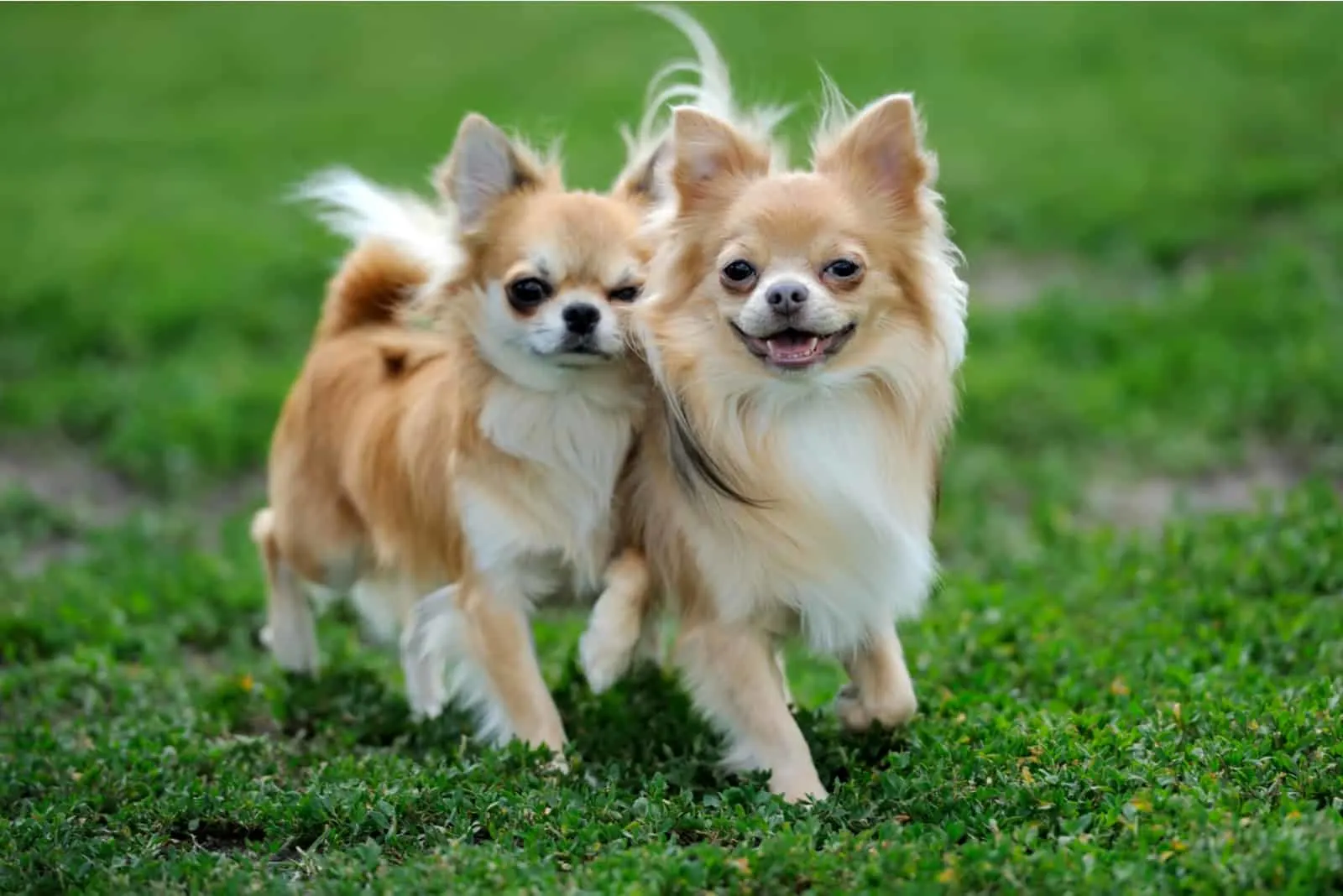 Located in Staffordshire, this breeder has a KC-registered stud. They have available Chihuahua boys in colors such as chocolate and tan, and chocolate and white.
Before they leave, the puppy will be microchipped, dewormed from two weeks old, house trained, weaned, flead, and will have vaccination records. This breeder wants to find a forever home for their Chihuahua pups.
If you want to purchase a puppy, you should put down a £200 deposit to have your puppy waiting for you.
Pedigree Chihuahua Puppies Information
• Location: Stoke on Trent, Staffordshire, UK
• Website: Pedigree Chihuahua puppies
9. Chihuahua's Little World, Stoke On Trent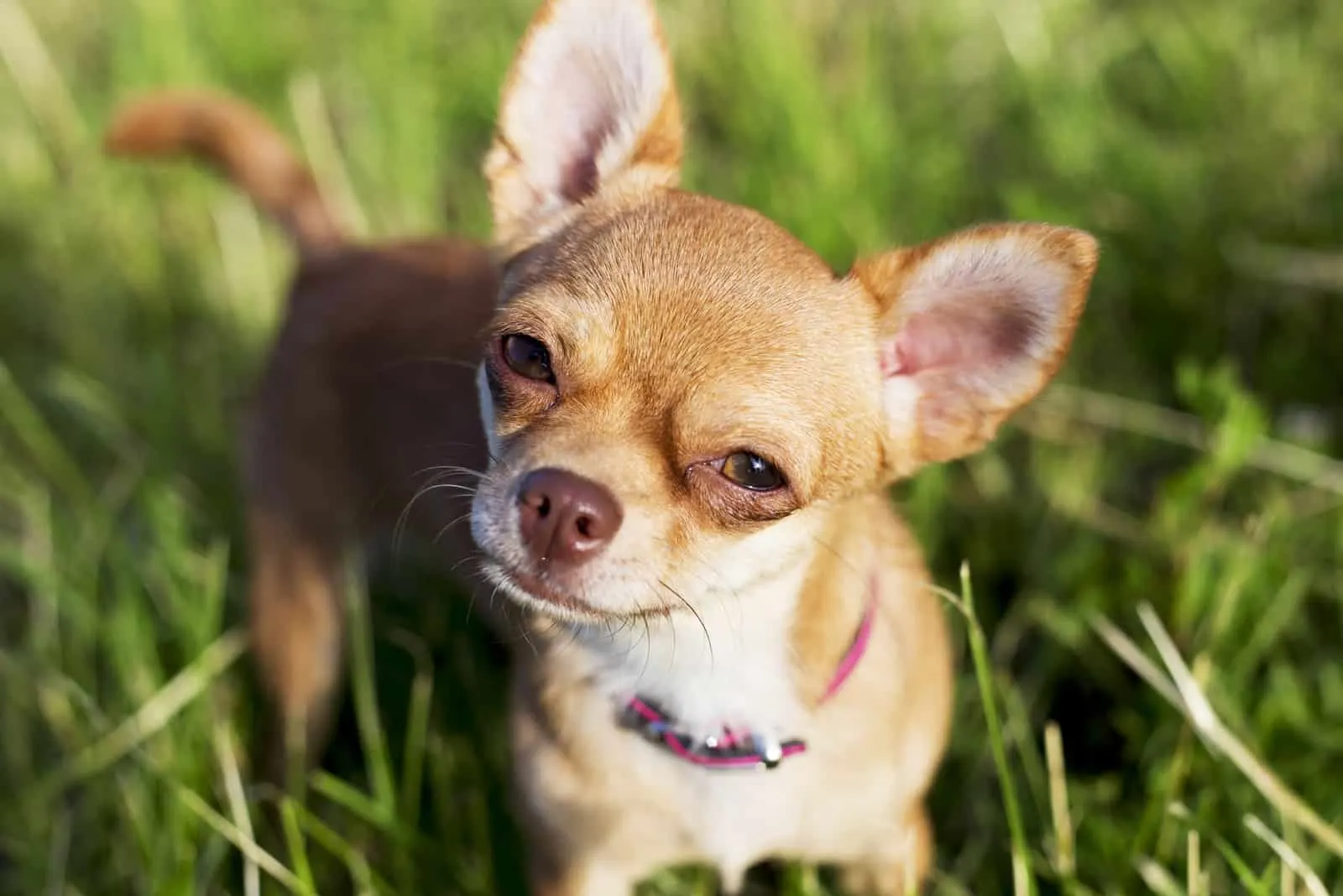 Chihuahua's Little World is an accredited breeder with the Kennel Club, and they are located in Stoke on Trent. Their smooth- and long-coat Chihuahua puppies live in their loving home with a pet cavalier.
This breeder made sure that their puppies have a place to play and enjoy. Before going to their new home, their puppies are frontlined and insured by the AKC, vet checked, dewormed from two weeks old, and have their first vaccines.
Their puppies are very adaptable as they are used to household noises, and they receive a lot of love and cuddles on a daily basis.
If you get on their waiting list, you'll probably have the chance to select the Kennel Club Registration name. They also offer delivery if you can't pick up your new companion from their home.
Chihuahua's Little World Information
• Location: Stoke on Trent, United Kingdom
• Telephone: 01782 514797 / 07539354967
• Website: Chihuahua's Little World
• Email: [email protected]
Other breeders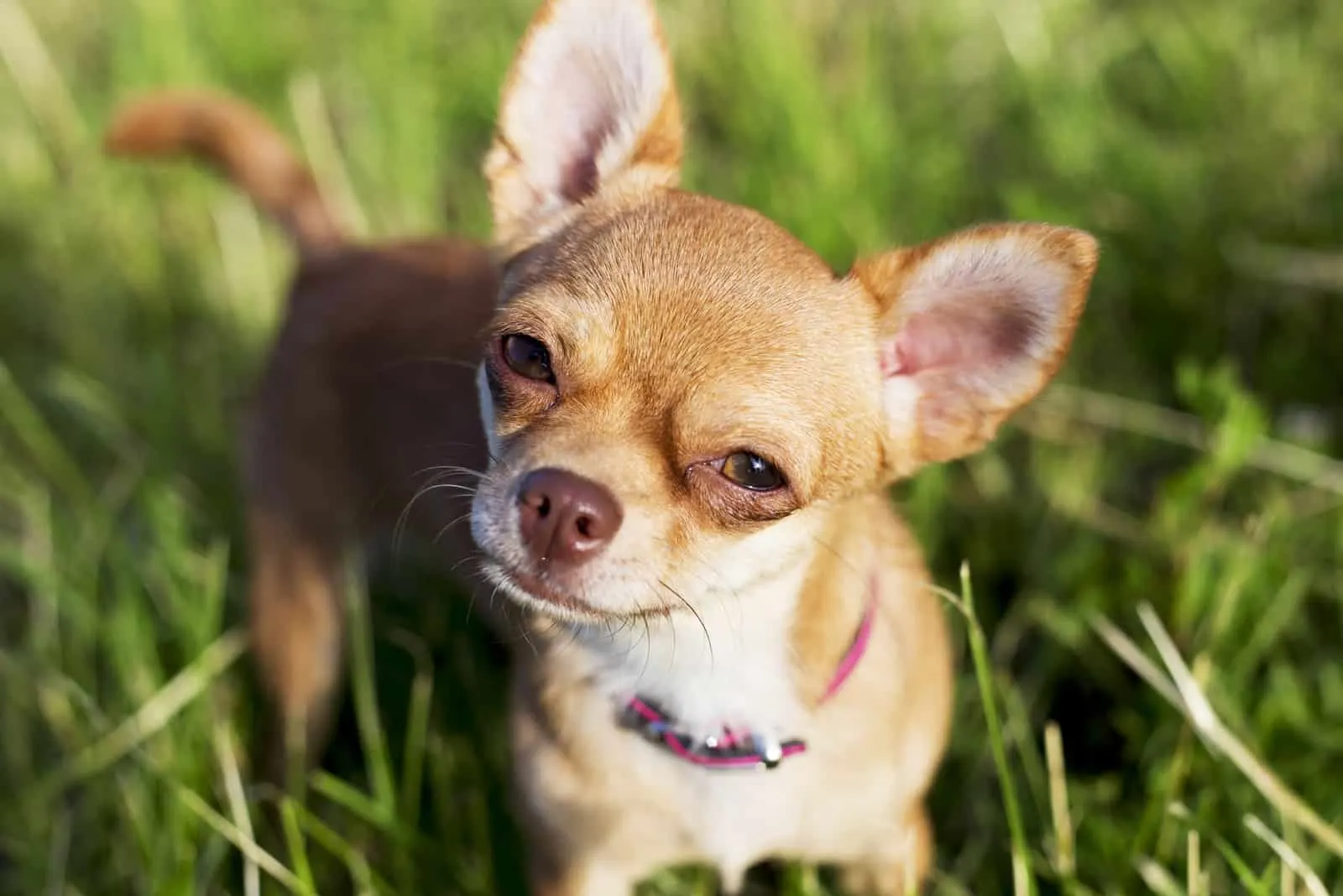 If somehow you didn't find your match on our list of the best Chihuahua breeders in the UK, we have found some other breeders, but in order to get more information, you need to contact them through their website. Check out the list below:
• Ionadiva – located in West Midlands
• Amanda Stevens – located in Kent
• Aumakua – located in Hampshire
• Lenbychis – located in Surrey
• Fridstail – located in South Yorkshire
• Pepeetolynn – located in Doncaster
• Marina Foley – located in Bristol
RELATED: The 5 Best Chihuahua Breeders In Ontario In 2022
How Much Does A Puppy Chihuahua Cost In The UK?
It is a well known fact that these dogs are very popular. You would think that because of the Chihuahua's size, the price won't be high, but that isn't the case. It all depends on breeders and their professionality, but prices range from £500 to £1500.
Worth mentioning is that "teacup" and white Chihuahuas are considered rare breeds, so they can be more expensive than the standard, average price.
You can expect to pay more if your desired puppy is from a clear bloodline that has met high standards of the breed.
All In All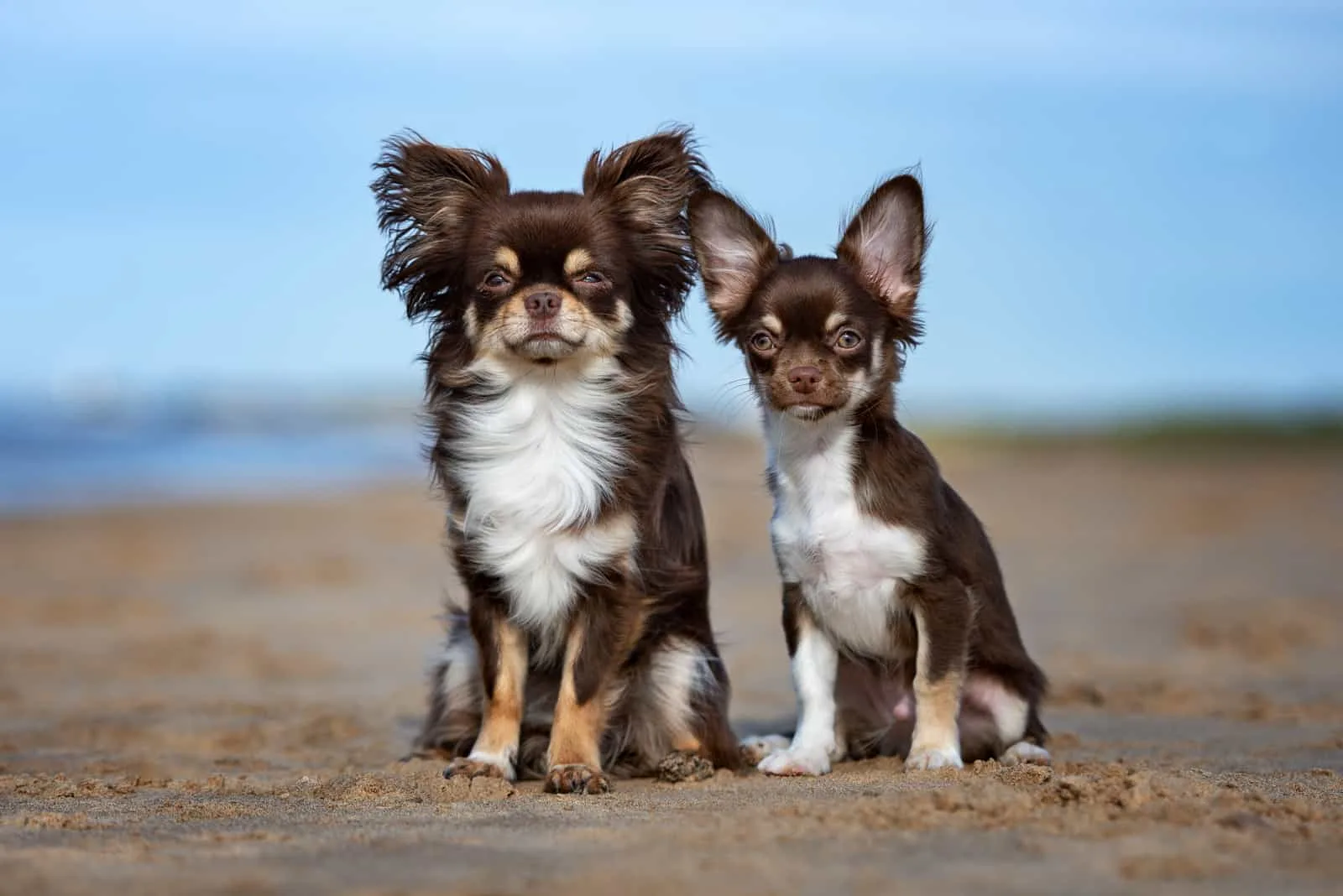 I hope we helped you a lot with our list of 9 responsible Chihuahua breeders in the UK. If you have decided for a Chihuahua puppy to be your new ideal companion, be sure that you're not making a mistake as they are some of the greatest dogs you can welcome in your home.
Make sure to truly love and care for your puppy in order to have a great relationship with him. The more time you spend with him, the more he will cherish you – that alone speaks for itself.
Good luck in finding your new best friend!
READ NEXT:
• The Chihuahua Lifespan: How Long Do Chihuahuas Live?
• Are There Any Deer Head Chihuahua Breeders In The USA?
• Top 5 Apple Head Chihuahua Breeders in the U.S.