Wondering where apple head chihuahua breeders found the inspiration for its sassy name? Not that hard to guess, you're right! It's because their skull resembles an apple-like shape.
The teacup chihuahuas are small dogs adored for their charm and sassy attitude. They do not hesitate to show resistance when in threat.
The socialization process comes naturally around applehead chihuahua puppies because of their clingy and affectionate character. Their nature is sassy and entertaining. Applehead chi puppies are simply worming their way into your heart.
All of these things make the job of their breeder joyful and a lot easier. There are a plethora of apple head chis breeders all over the U.S., but in the following part of the article, I will bring you the best of the best!
Stay tuned for the finest chihuahua clubs and high-quality breeders in the U.S.!
Apple Head Chihuahua Puppies For Sale
The long-haired apple head chis are a lot more popular in the U.S. than the smooth coat, deer head chis when it comes to purchasing.
However, other than their beautiful coats, you might consider some other things as well.
When purchasing a puppy, there are several factors you might take into consideration:
-year health guarantee
-dog breeder's reliability
-regular vaccination programs implementation.
A year's health guarantee is your puppy's birth certificate and social security number – all in one. You need to be careful around this, since there are a plethora of unreliable and illegal breeders in the States.
The dog breeder's reliability reflects in his certification and openness to disclose full info about his chi puppies. That includes regular and timely vaccination, too.
There are various breeding programs for apple head chihuahua in the U.S. However, the following list contains only the most reputable breeders with the American Kennel Club certification.
As a future owner, you and your family members want trustworthy and the best chihuahua breeders. AKC chihuahuas are indeed the best!
Top 5 Apple Head Chihuahua Breeders In U.S.
1. Honey Bee Chihuahuas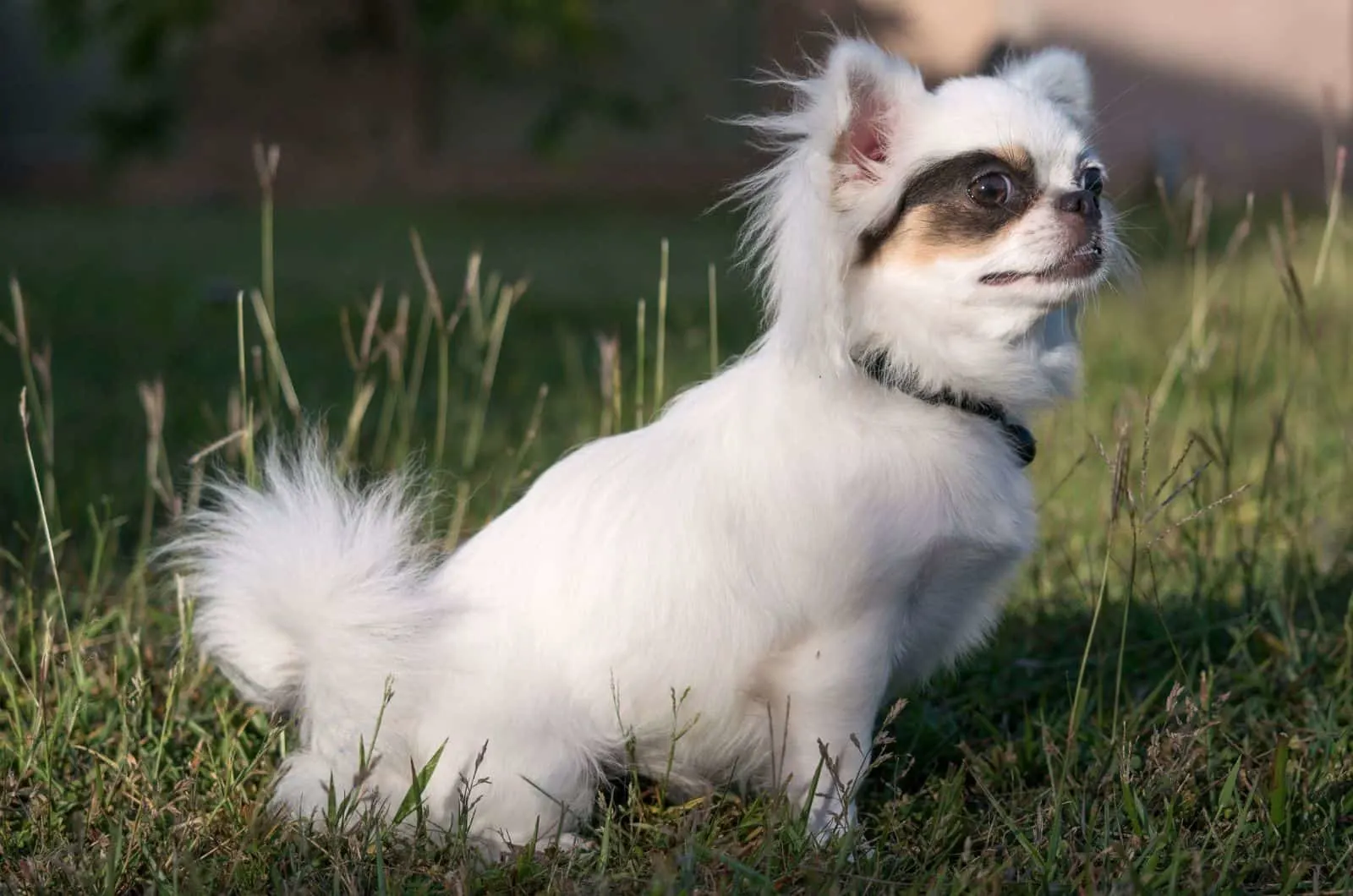 Honey Bee Chihuahuas provide the best quality tiny chihuahua puppies for your loving home. These applehead canines are carefully bred and provided for. Honey Bee's mission is to breed healthy, nurtured and high-quality chihuahuas for the future owner.
We might say that this long coat dog breed is Honey Bee's specialty. The breeder put great amounts of effort into making this terrier – like a family dog weighing only six pounds maintain its healthy posture and physique.
In order to register for buying, a new homeowner has to provide specifications of the new environment and family. This breeder puts a lot of effort in researching their buyers and their application form assessment is thorough.
Honey Bee breeds graceful, long haired chihuahua puppies. The AKC certification is regularly renewed. The inspection process goes both internally and externally. Vaccinations are timely. All you need in a breeder you can find in this beautiful, loving puppy mill.
Location:
Sacramento, California, U.S.
Contact number:
(916) 600-9678
Email address:
Website:
2. Cathy's Charming Chihuahuas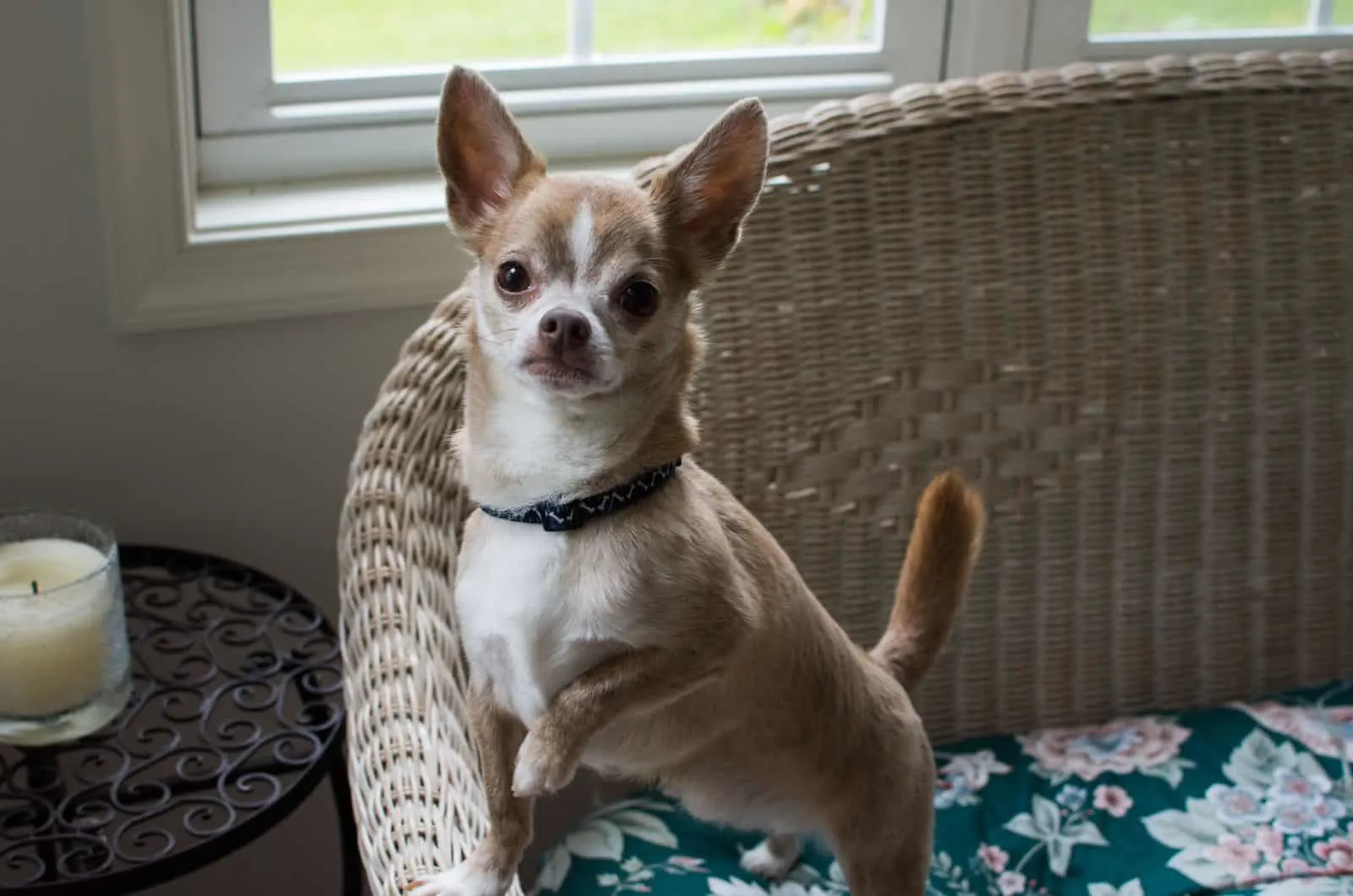 Cathy's Charming Chihuahuas is an excellent choice for you if you live around the New York State area.
On their nursery page you can find all the necessary information regarding the adoption and purchase. Since this is one of the finest breeders in NY, waiting lists are long. You should consider pre-registering.
Cathy's cherish the champion bloodline of their chihuahua pups. These purebred yorkie-like apple dome chis are indeed champions of this breeder's property. The merle coat buddies have all the freedom to develop a healthy and positive character by positive reinforcement they get from Cathy's.
AKC registered long haired chihuahuas are carefully bred and their breed standard is maintained for generations.
The nursery manager, Cathy, is an involved dog parent and reliable breeder. She has been in business for the last twenty years. Since the location of this shelter is Upstate, Cathy and her team provide outdoor training and care for their chi puppies in the summertime. Their mission is grounded in three basic principles:
-the vet care
-everyday exercise
-healthy and timely nutrition.
Although applehead chihuahua dogs do not demand a lot of effort in terms of physical exercise, Cathy's Charming Chihuahuas make sure you get a healthy, active and playful pet. Needless to say – Cathy's is a certified breeder!
Location:
406 Argusville Rd, Sharon Springs, NY 13459, United States
Contact number:
(518)470-1345
Email address:
Website:
3. Chichi Babies Chihuahuas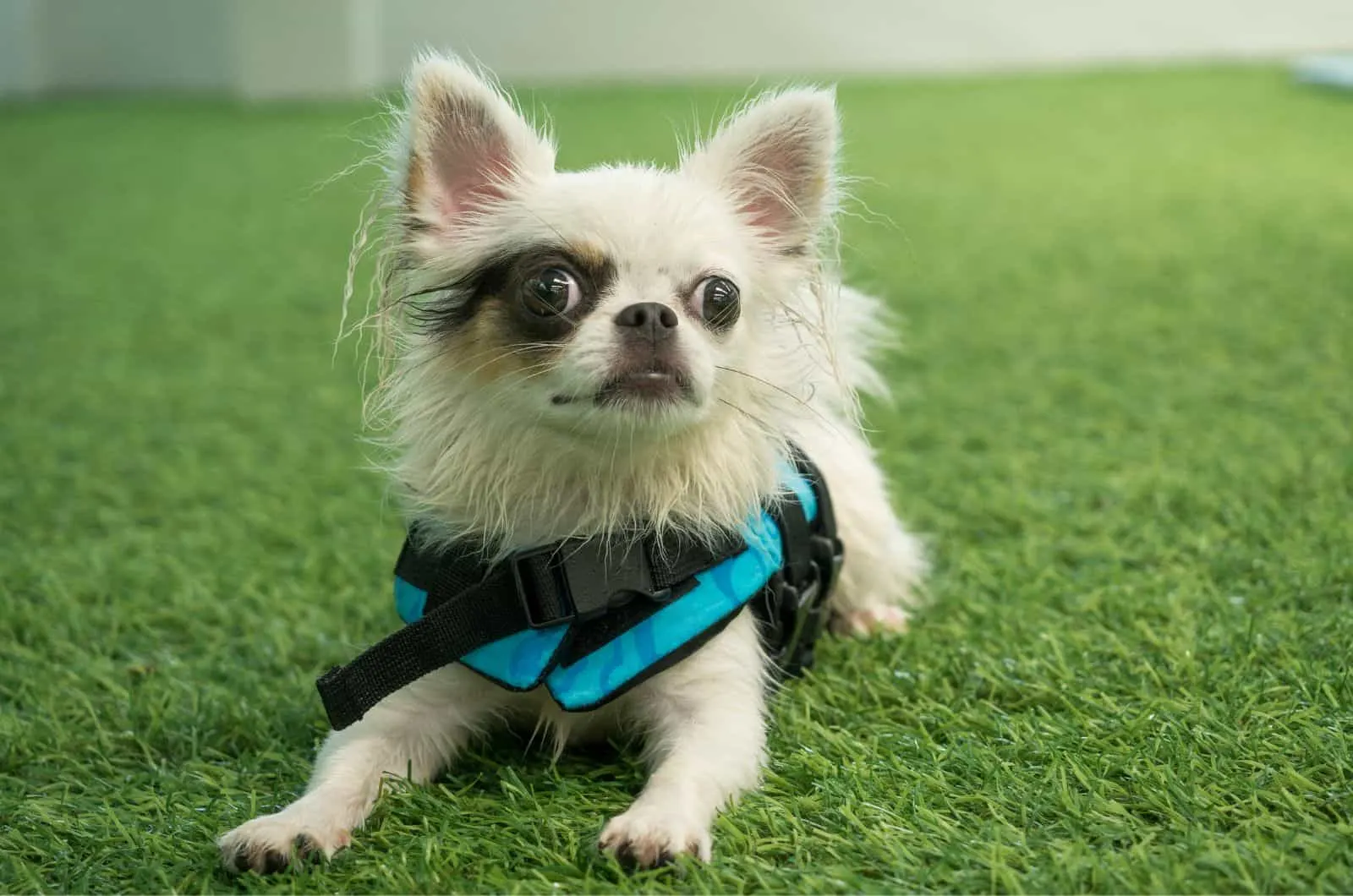 If you live near the Charleston area and you are into chihuahua breeds, you probably have already heard about Chichi Babies Chihuahuas!
Breeding these long haired canines is an eighteen years-long heritage in this puppy palace. Alongside their exceptional and wide offer, Chichi Babies spend a lot of time on empirical research of this breed.
As a final result, they managed to raise tiny chihuahuas into great family dogs that get along even with babies. This fact is what makes them one of the best chihuahua breeders on U.S. soil, considering the fact that chi puppies sometimes can just go their own way and be stubborn.
The Chichi breeder puts an emphasis on chihuahua pups' separation anxiety issue. Chihuahua dogs can manifest discomfort by peeing outside the potty if felt abandoned and that is the thing they educate future owners about.
Alongside their natural stubbornness, chis are just not that into separation. These puppies need a lot of attention!
In a way, the Chichi Babies name positively correlates with the fact that they cherish deep and affectionate relationships with their puppy ever since their birth.
As a reputable breeder, the Chichi team offers you a tour and quick education about applehead chihuahua. They make sure you learn all the useful tips before getting a new puppy.
A lot of effort is put into building a strong and easy going temperament of this apple dome puppy.
Location:
Charleston, Arkansas, U.S.
Contact number:
(479) 252-1778
Email address:
Website:
4. DJ Chihuahuas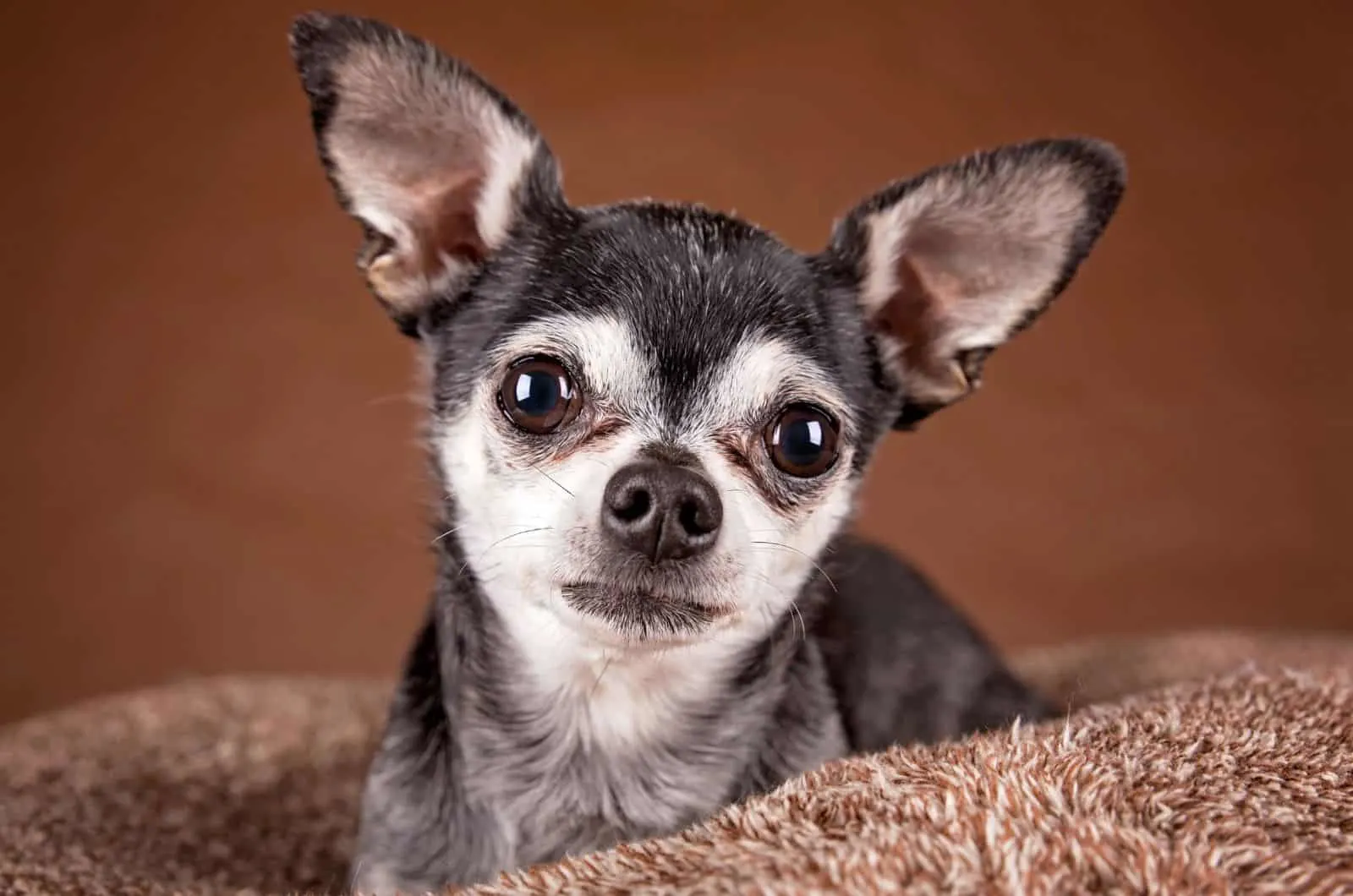 DJ Chihuahuas is a twenty five year-old tradition of breeding chi palaces. This breeder relies on blue chihuahuas mostly, but if you are keen on purchasing another coat coloring applehead puppy, that should not be a problem!
The official website of DJ Chi's offers a possibility of pre-ordering and specifying the characteristics you want.
This AKC certified breeder offers you a full year guarantee when it comes to your teacup chihuahua's health. The Idaho-based dog breeder guarantees a champion bloodline of your puppy. Over ninety percent of their chihuahua breed is an applehead chihuahua.
DJ Chihuahuas is an extensively involved breeder that spends a lot of its resources and time on external webbing and education. You can find it outside of Idaho in joint AKC organizations that are specialized in breeding chihuahua puppies.
There are two things that DJ Chihuahua differs from other dog breeders in U.S.:
-they almost exclusively breed home chihuahuas, basing the rationale for this in a fact that chi puppies are much safer inside and that they can get all the exercise needed in your house;
-due to COVID-19 pandemic, they do not do shipping – coming directly to the location site is a must, which shows the ultimate dedication to their chihuahua puppy's health.
Location:
826 Singletree Lane, Idaho Falls, U.S.
Contact number:
(208) 529-6543
Email address:
Website:
5. Debs Chihuahuas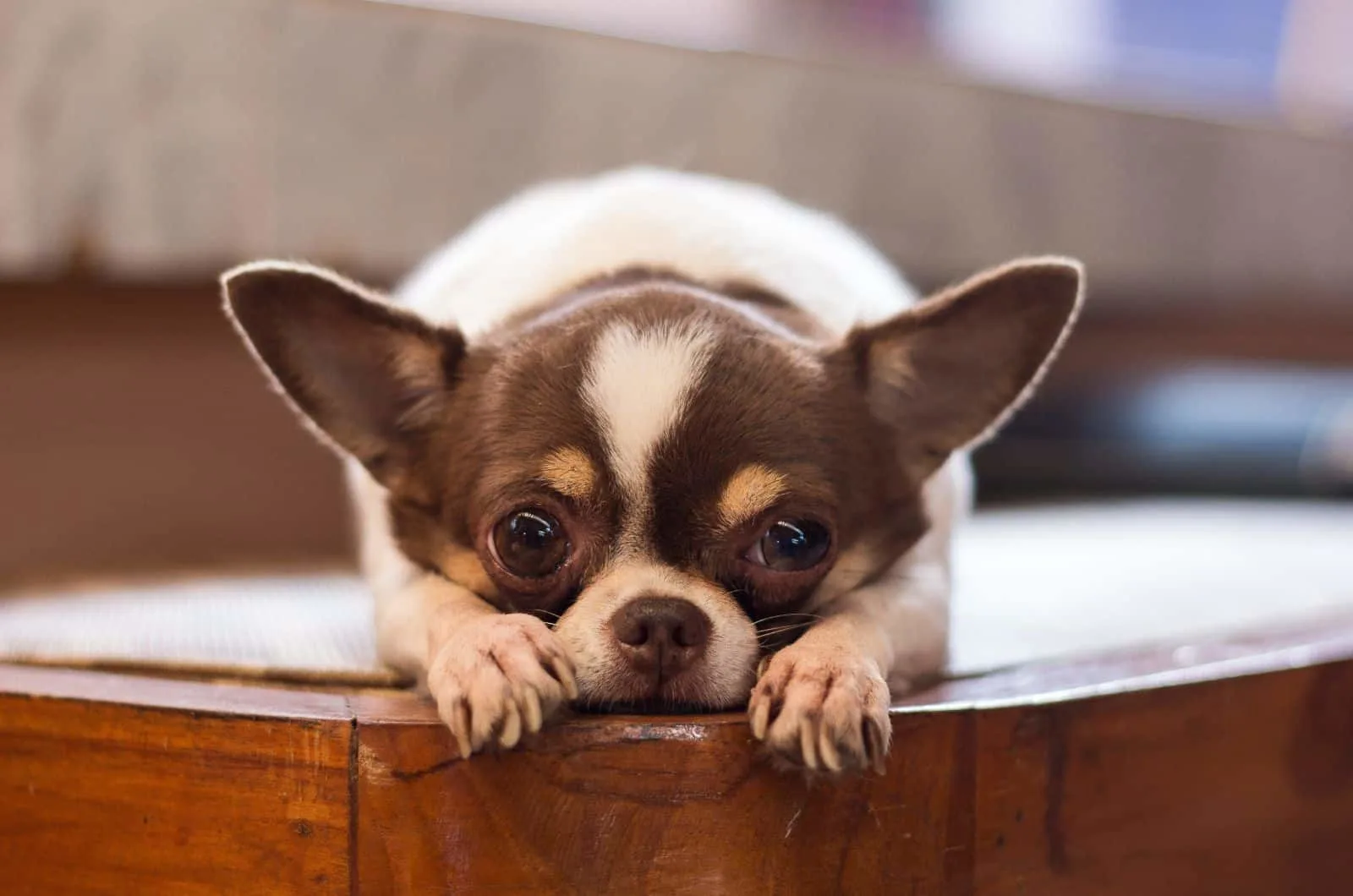 Debra, the owner and manager of Debs Chihuahuas is a straight and to the point chihuahua breeder. She offers a meeting before the purchase in order to provide all the needed information about the specific apple head chihuahua you ordered.
Her orientation is chi puppies from twelve to sixteen weeks old. Exclusively all of the puppies she breeds are potty trained and socialized.
The chihuahua breed Debra nurtures are known for their affectionate attitude. She tries to adapt this cute little puppy into families in a way that they feel comfortable expressing their fullest nature.
You sometimes may find its high-pitched sounds a little annoying, but according to this breeder, it is really just the way of their deepest protective instincts.
Do not forget that chi dogs are by default protective breeds originally used to scare away foxes and other predators.
If you live outside California, Debs Chihuahuas offer a nanny option. It costs around 300 U.S. dollars, but to get your puppy delivered straight to the house safely is worth it.
Overall, the Debs' website offers various public ratings and comments from the current chi owners. The overall rate for this breeder is exceptional.
Location:
Manteca, California
Contact number:
(209) 328-0953
Website:
Conclusion
If you look for top Applehead chihuahua breeders in the U.S., you need to be careful. By narrowing down your list to AKC certified breeders you will avoid scams and unreliable organizations that offer no sufficient info about their chi breed.
In this list you have five of the most exceptional dog breeders in the U.S. Make sure you take a look!
Related Content
• 23 Top Chihuahua Breeders In Texas: Best Of Tex! (2022)