There is no smaller dog with a bigger heart than a Chihuahua. This little bundle of joy is true entertainment for all family members, young and old. The American Kennel Club (AKC) recognized Chihuahuas in 1904.
What is so special about this small dog breed?
These dogs get along well with children, and even other pets. Although a Chihuahua might act hostile towards strangers, if she gets to like you, the love between you two will be eternal. These dogs are extremely loyal and affectionate.
The Chihuahua's lifespan is estimated to be from 12 to 18 years. So, by being cared for, a Chihuahua might be part of a family for a very long time!
With their apple head and their coat, either long or smooth, Chihuahuas are probably the most eccentric dog that exists. Chihuahuas can be seen in a few colors such as white, gray, black, and silver. Also, some of these dogs are tri-colored!
If you are already in search of this interesting small pooch, we are in this together today! After thorough research of Chihuahua breeders, we are bringing you a list of 9 Chihuahua breeders in Florida.
Where do you find available puppies, male and female alike, how do you contact the breeders, and what do you expect? Below, we reveal the answers to these questions!
Chihuahua Puppies For Sale In Florida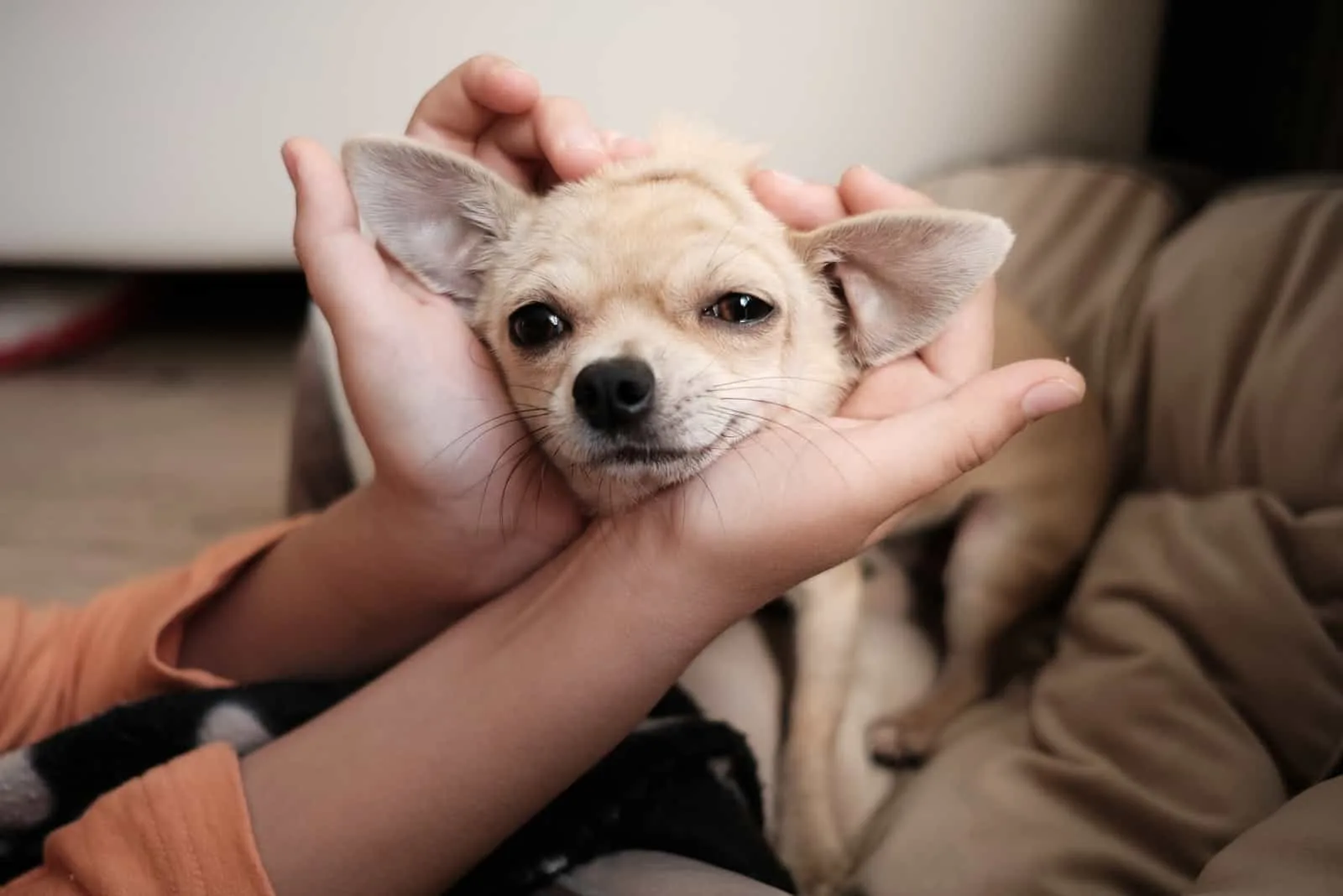 If you are looking for a Chihuahua, your first task is to find a responsible breeder and avoid puppy mills and breeders with unreliable backgrounds. It sounds pretty simple in theory, but in practice, it's sometimes not so easy to accomplish.
Chihuahuas are quite popular in many states, including Florida. This means that you will probably find a large number of breeders of this dog breed in a second.
But, you need to be careful and try to choose the best Chihuahua breeder – one who takes care of the health examinations and health guarantees of each of his dogs, and the one who has developed a close relationship with the dogs in his kennel.
Remember that breeders are the ones who your potential dog has first connected with. Therefore, its relationship with each subsequent owner is directly related to its first experience.
What are the other advantages of going with a reputable breeder? You will be sure your dog was bred according to AKC standards. Also, you will not have to worry about deworming and vaccinating your dog because the responsible breeder has already taken care of that.
So, where do you look for Chihuahua pups in Florida?
Below, we bring you a list of 9 reputable Chihuahua breeders in Florida. They are on this list thanks to many years of work and numerous positive reviews from satisfied users.
1. Eva's Chihuahua, Santa Rosa Beach
The first breeder on our list, Eva Peng, has been breeding Chihuahuas in Santa Rosa Beach for over 25 years. Eva emphasizes how she raises only a few litters a year: her goal is not to make money, but to provide all of her dogs with their new forever home where they will be equally loved as they are at her kennel.
Many of her Chihuahuas have become awarded champion dogs, making Eva a reputable AKC Chihuahua breeder. Eva's Chihuahuas come from the old American and European top bloodlines. Today, Eva is one of the most famous Chihuahua breeders in Florida.
According to data found on her social media, the last litter was delivered in April: this kennel welcomed five long-haired tiny Chihuahua puppies only a little while ago!
If you are planning to contact Eva's Chihuahua kennel in Santa Rosa, be ready for Eva to ask you questions about your lifestyle, your home environment, and your previous experience with dogs.
Also, you will be asked to pay a deposit for the puppy, which is not refundable, in case you change your mind. All these terms show how this dog breeder is indeed a reputable one, so if you are serious about becoming a Chihuahua owner, contact Eva and find a top-quality lap dog!
Eva's Chihuahua Details
Location: Santa Rosa Beach, FL 32459
Website: Eva's Chihuahua
Phone number: +1-718-208-5707
E-mail: [email protected]
2. Heavenly Puppies, Boca Raton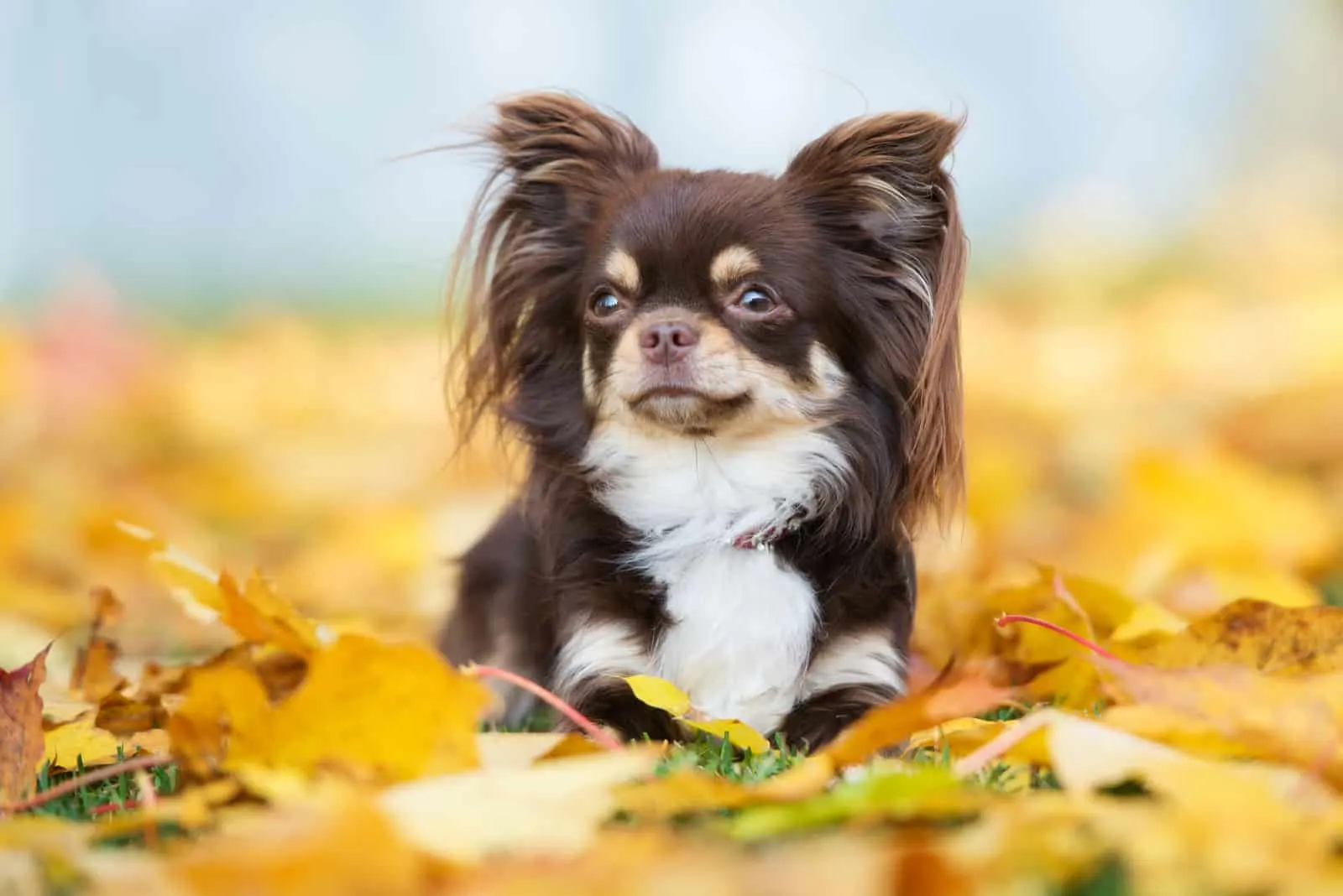 If you are in search of a Chihuahua in the Tampa Bay Area, we bring you one of the best breeders in this region: Heavenly Puppies.
The main reason why Kim and Lucy Lottermann, from the Heavenly Puppies kennel in Boca Raton, started breeding Chihuahuas in 2009 is the immense love they both have always had for these animals.
Besides Chihuahuas, these breeders work with other dog breeds such as Yorkies, Boston Terriers, English Bulldogs, and Havanese puppies.
These breeders want to make sure that each of their puppies will be going to their perfect new home, so they will want to know everything: what your working hours are, whether you have children and other pets, and how your home surroundings look.
On the Heavenly Puppies website, you can see a lot of recommendations from people who bought their Chihuahua from this kennel. There is no better way to find out why this kennel is so praised than to visit it yourself, right?
Heavenly Puppies Details:
Location: 301 N Federal Hwy, Boca Raton FL 33432
Website: Heavenly Puppies
Phone number: +1-561-395-8997
3. Hollywood Chis, Kissimmee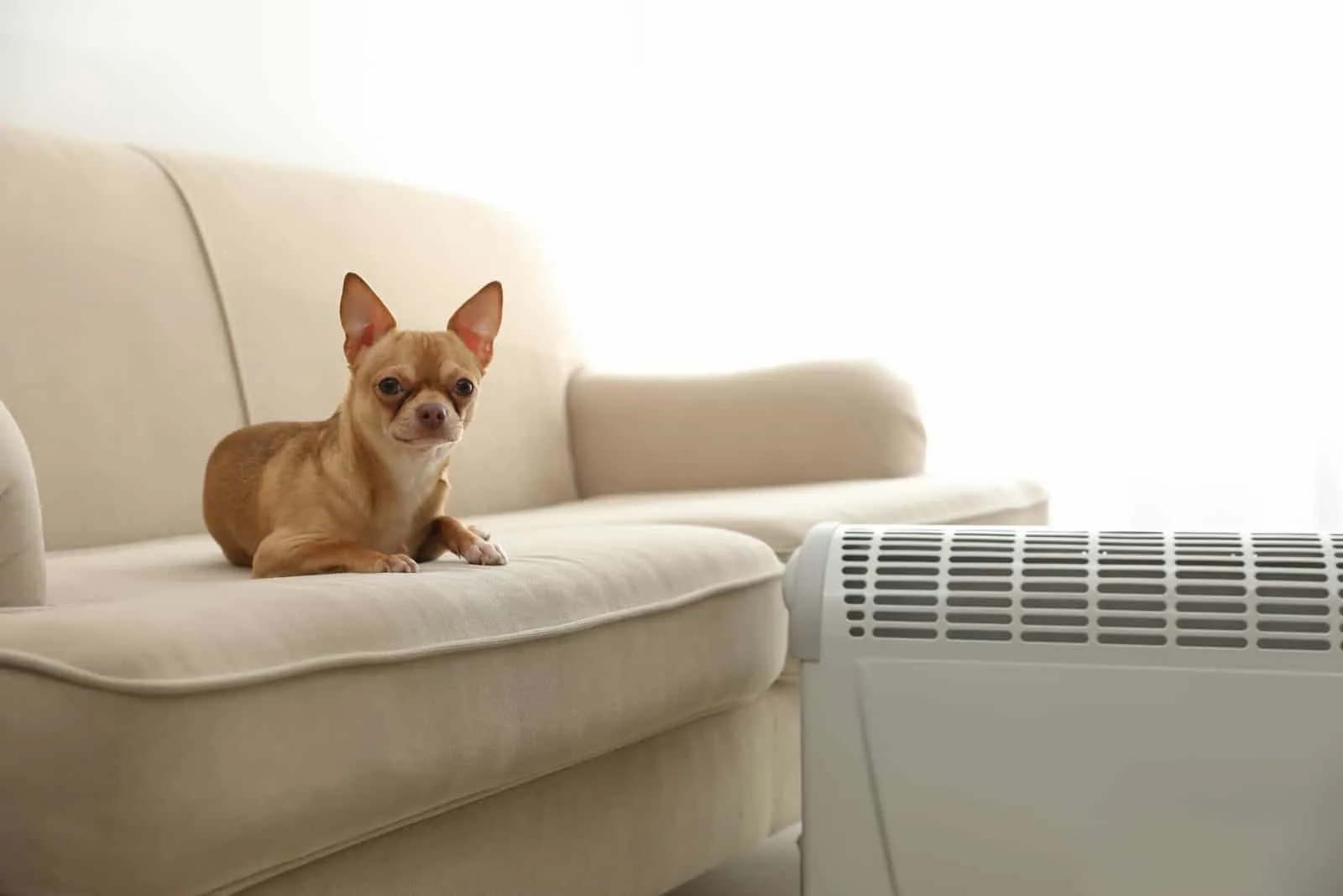 Located in Kissimmee, south of Orlando, the Hollywood Chis kennel has been breeding Chihuahuas for more than 15 years. These breeders' breeding programs make their dogs develop extraordinary temperament and conformation.
All of Hollywood Chis' dogs are properly vaccinated and dewormed before they leave the kennel. Without any doubt, you will be getting a healthy Chihuahua.
Also, their Chihuahuas are early socialized and trained to be true best friends to their new family. If you want to buy a Chihuahua puppy from the Hollywood Chis kennel, you need to get on their waiting list.
If you decide to do so, you will have to pay a deposit of $1500. When your future puppy is born, these breeders will inform you when to pick up your new puppy after the time comes when he is ready to leave his mother and the kennel.
Hollywood Chis Details
Location: Kissimmee, FL 34746
Website: Hollywood Chis
Phone number: +1 310-880-4111
E-mail: [email protected]
4. Impeccable Chihuahuas, Summerfield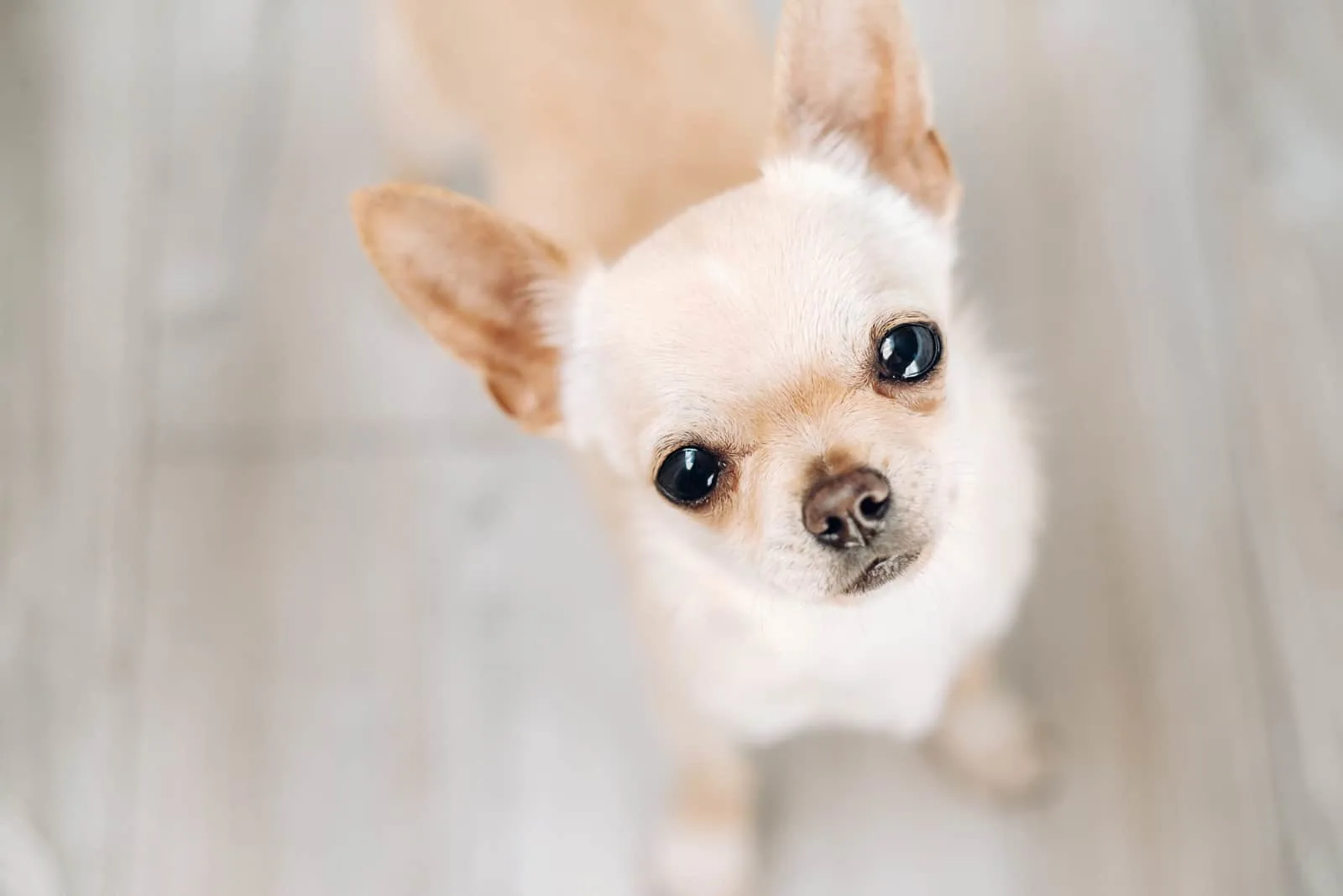 Impeccable Chihuahuas have been breeding Chihuahuas in Summerfield, Florida since 2007. These breeders usually have two to five litters per year, and they strive to produce healthy and best-of-a-kind Chihuahua dogs.
Chihuahua breeding is not only a job for these breeders, but these dogs are the best companions of impeccable breeders. All of their puppies are vet-checked for their health, including their eyes, heart, and knees. Also, they are socialized with children and other animals such as birds, cats, and other dogs.
These breeders offer a two-year health guarantee for their Chihuahuas. Some dog lovers are in search of so-called Teacup Chihuahuas, which are Chihuahuas that are even smaller than the average Chihuahua.
Breeders from the Impeccable Chihuahuas kennel warn their potential customers that Teacup Chihuahuas are not real, but rather a scam made by unreliable breeders.
According to the breed standard by the AKC, Chihuahuas should weigh from three to six pounds, so if you are up to buying a Chihuahua that is smaller than three pounds, you should ask the breeder about its health records.
In this way, you will be sure about the weight of your future puppy's parents, and whether there is any chance your Chihuahua has inherited some health issues.
Because they give potential customers useful tips on buying a healthy Chihuahua, it can be concluded that breeders from the Impeccable Chihuahuas kennel are truly reliable, and care that each person gets a top-quality dog, even if they decide to go with another breeder.
Impeccable Chihuahuas Details
Location: 17165 SE 104th Ave, Summerfield, FL 34491
Website: Impeccable Chihuahuas
Phone number: +1-352-299-0631
E-mail: [email protected]
5. Precious Petite Puppies, Lake Placid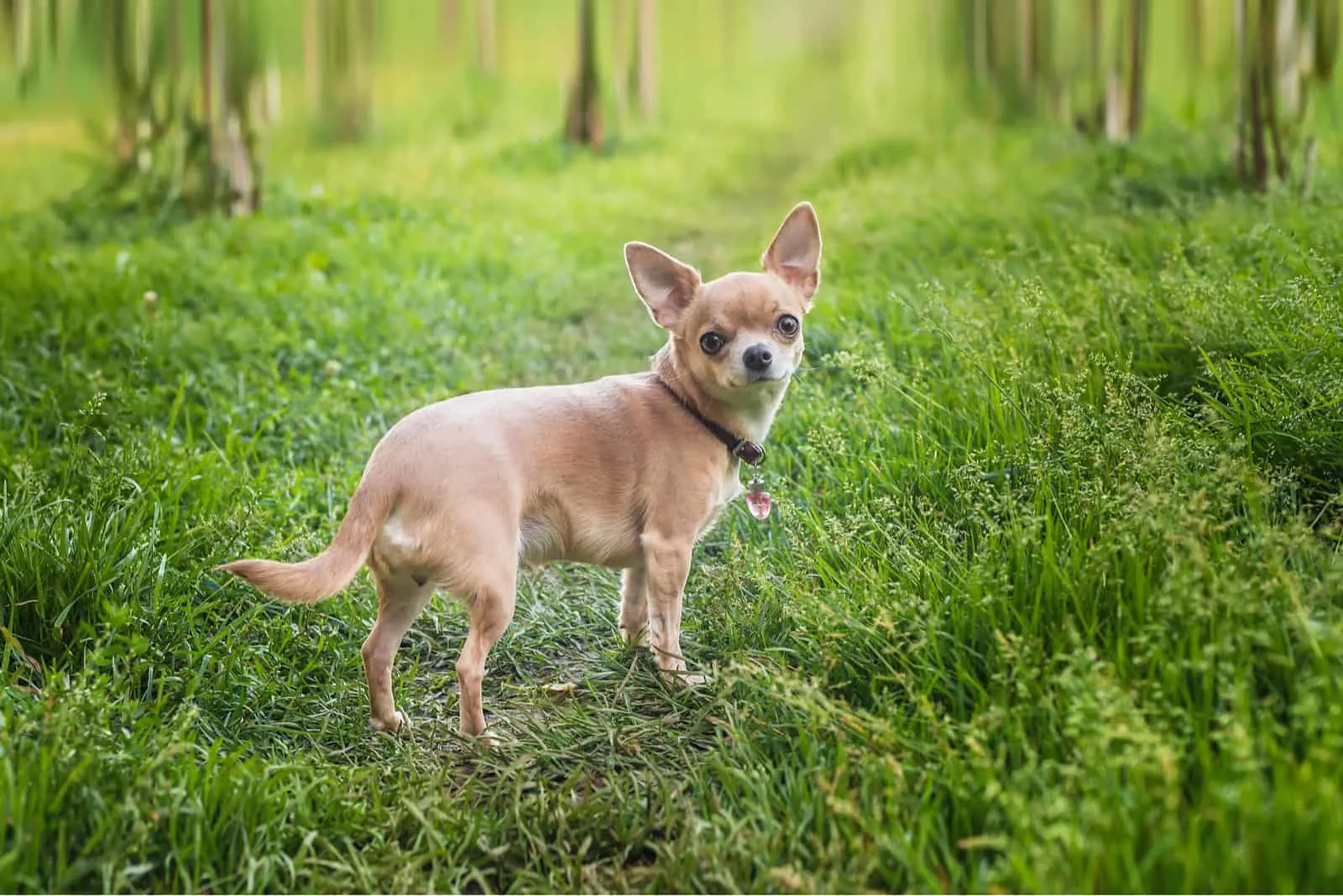 Precious Petite Puppies have been breeding Chihuahuas in central Florida for 11 years now. This kennel does not have many puppies, but they are all puppies of champion bloodlines, and are receiving the best care possible.
This kennel is family owned, and all of their puppies are raised in a loving home surrounded by children and other animals. In this way, puppies are socialized at an early age, and will be used to having a lot of people around once the buyer takes them to their new home.
All Chihuahuas from Precious Petite Puppies are health checked and dewormed at the proper age.
Precious Petite Puppies Details
Location: Lake Placid, South Florida, FL
Website: Precious Petite Puppies
Phone number: +1-305-921-9492
E-mail: [email protected]
6. TeaCups, Puppies and Boutique, Davie
TeaCups, Puppies and Boutique was established in 1999 in South Florida, and has been producing toy dogs ever since. In addition to Chihuahuas, these breeders raise other dog breeds, such as Pomeranians, French Bulldogs, Poodles, and Biewer Terriers.
An interesting fact about these breeders is that along with a puppy, you can find clothes and accessories for your dog friend.
Another interesting fact is that many celebrities have bought their puppies from this place, including Adam Sandler, Hillary Duff, and Justin Bieber. Quite a good recommendation, am I right?
TeaCups, Puppies and Boutique invites all interested dog lovers to come and visit them and find out why they have been one of the favorite Chihuahua breeders in Florida for two decades. You don't have to make an appointment – just stop by!
TeaCups, Puppies and Boutique Details
Location: 5195 University Dr. Davie, FL 33328
Website: TeaCups, Puppies and Boutique
Phone number: +1-954-985-8848
7. The Animal Farm, Clewiston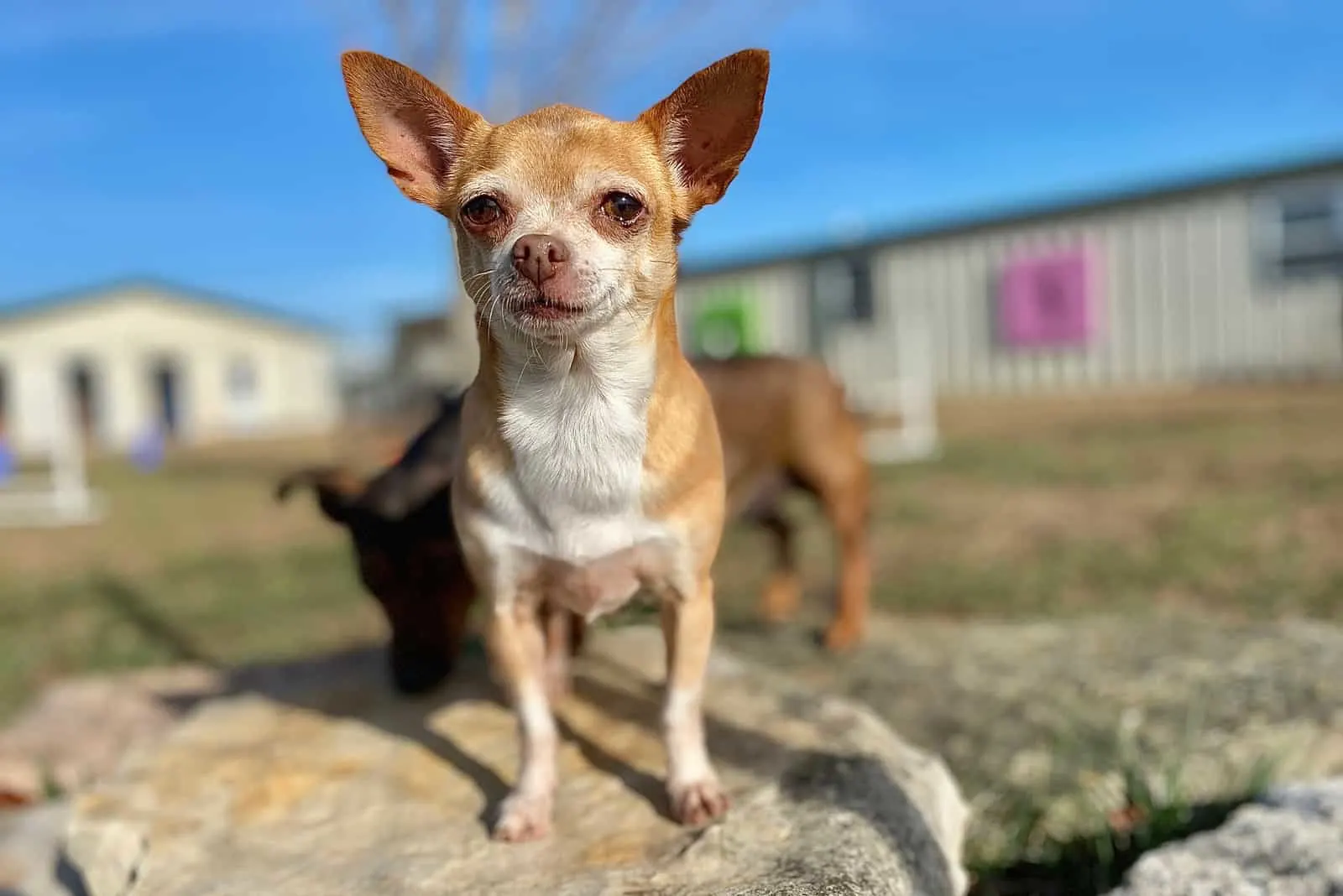 The Animal Farm is located in the city of Clewiston, 75 miles from Cape Coral. Jenna and Ronnie, the owners of this kennel, emphasize how they do not breed their dogs to be show dogs, but rather, to be excellent dogs in health and temperament.
They raised their first two Chihuahuas in their home, and then developed the idea of raising all of their future dogs the same way – in their home environment, surrounded by people who teach these dogs to love and live with families as their true-life companions.
These breeders started with Chihuahuas, but now, they have expanded their breeding business and are also offering French Bulldogs and Shiba Inu puppies.
The Animal Farm Details
Location: Clewiston, FL
Website: The Animal Farm
Phone number: +1-863-336-1172
8. Uey's Homeraised Puppies, Summerfield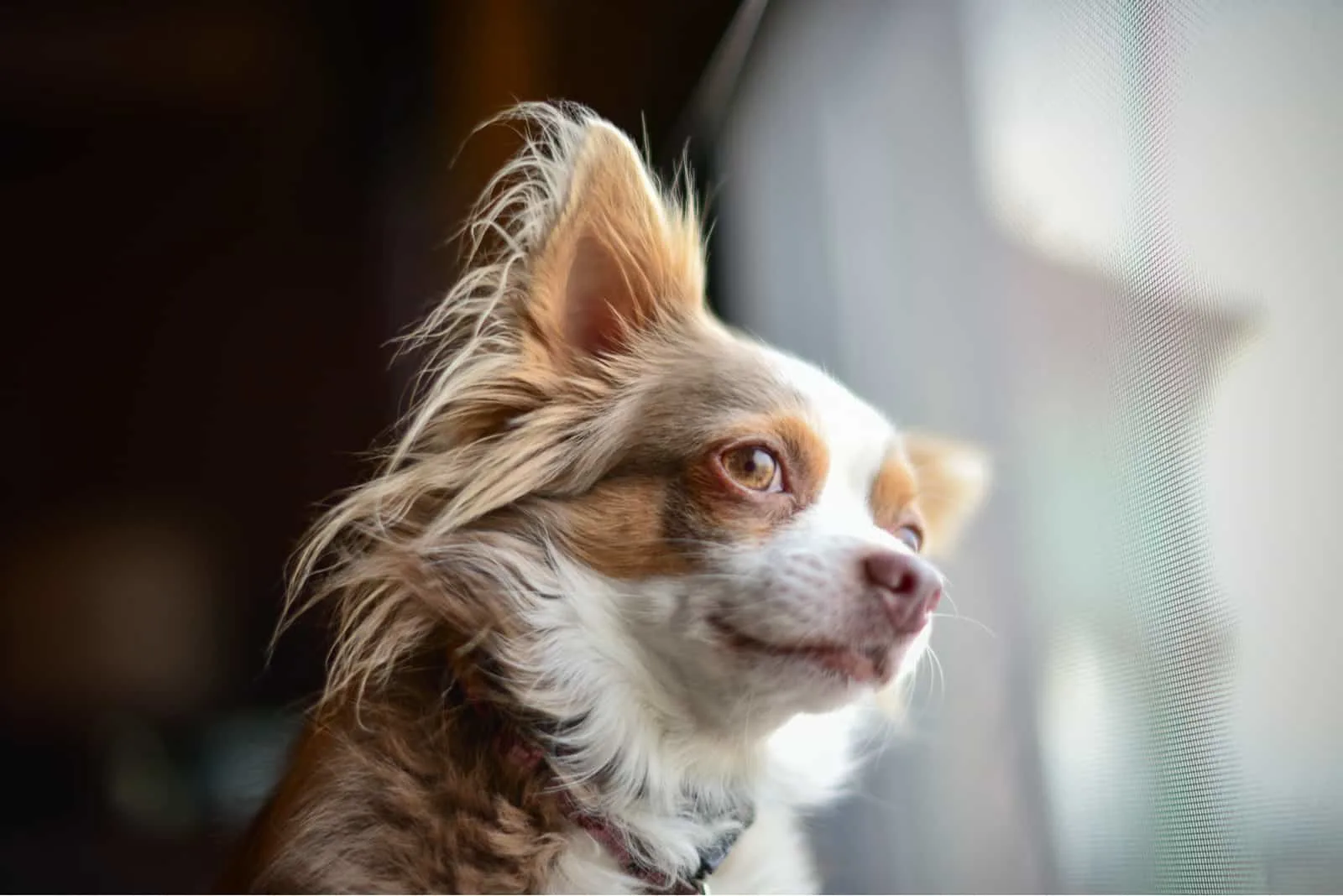 Uey's Homeraised Puppies, owned by Jeanne Celeste Eubanks, is located in Summerfield. This is the place where you can find short-haired and long-haired Chihuahuas in a variety of colors such as black, blue, and chocolate.
If you visit the website of these breeders, you will not only find Chihuahua puppies for sale, but also many instructions and a lot of advice on the proper care of these dogs. According to Jeanne, anybody can breed dogs, but not everybody is skilled enough to raise happy, healthy, and beautiful dogs.
Jeanne warns all future owners to be prepared for a needy dog if they decide to become a Chihuahua owner. This dog needs a lot of attention, and if you are ready for this adventure, give a call to one of the most reputable breeders in Florida: Uey's Homeraised Puppies!
Uey's Homeraised Puppies Details
Location: 7979 SE Hwy 42, Summerfield, FL 3449
Website: Uey's Homeraised Puppies
Phone number: +1-352-427-7662
E-mail: [email protected]
9. Wee Puppy Paws, Homestead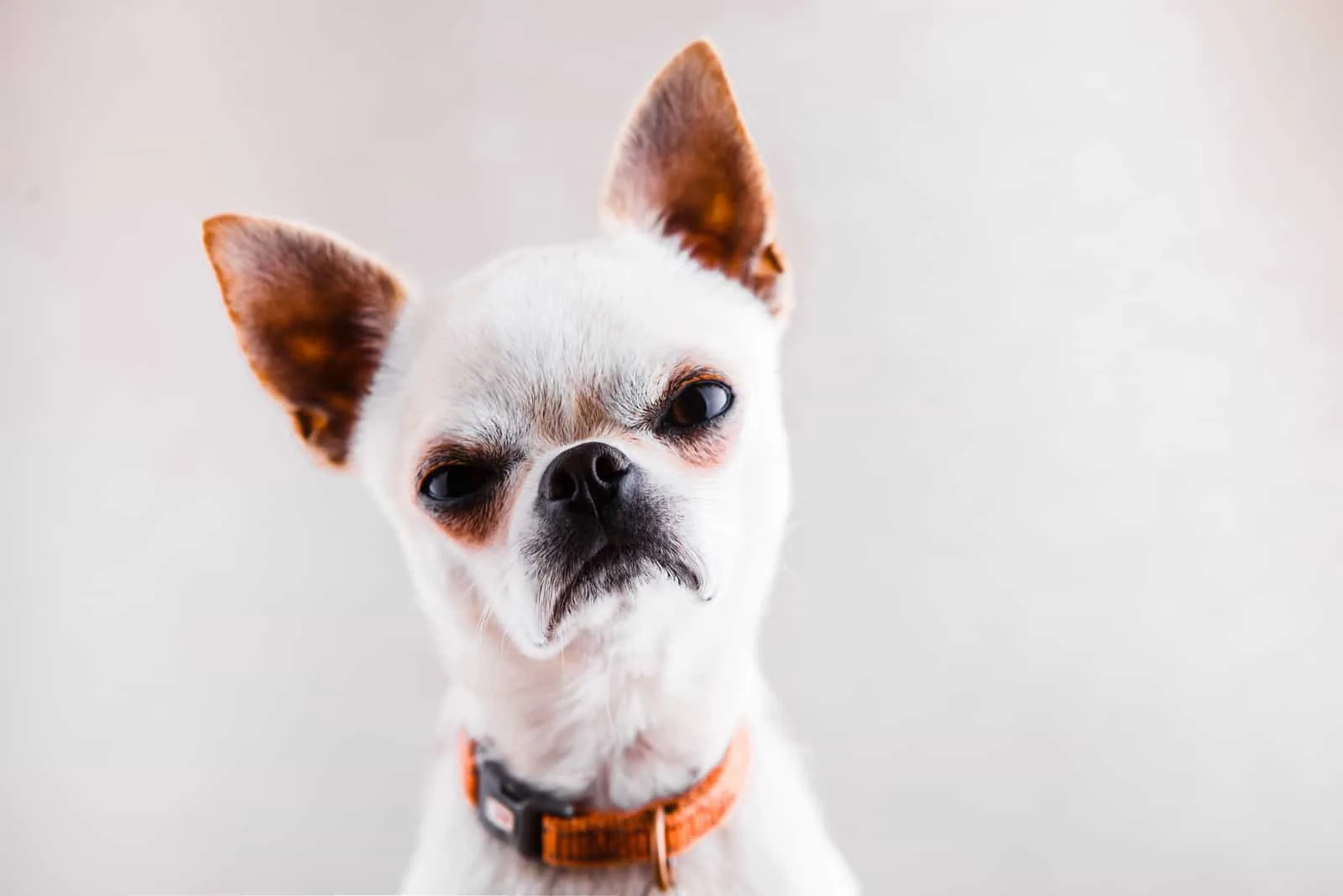 Last on our list of reputable Chihuahua breeders in Florida, Wee Puppy Paws is a small, family-owned kennel, located in Homestead, Florida, and has been breeding Chihuahua dogs since 2006. These breeders breed their puppies until they are around eight weeks old. At this time, puppies are ready to go to their new family.
By the time they leave the Wee Puppy Paws kennel, all puppies will have had vaccinations and will be dewormed. If you want to make a reservation for a puppy with these breeders, you will be asked to pay a deposit of $100.
If you are located anywhere in Florida, the Wee Puppy Paws kennel offers low-cost delivery across the state.
Wee Puppy Paws Details
Location: 20000 SW 304th St, Homestead, FL 33030
Website: Wee Puppy Paws
Phone number: +1 305-206-6894
E-mail: [email protected]
How Much Does A Chihuahua Dog Cost?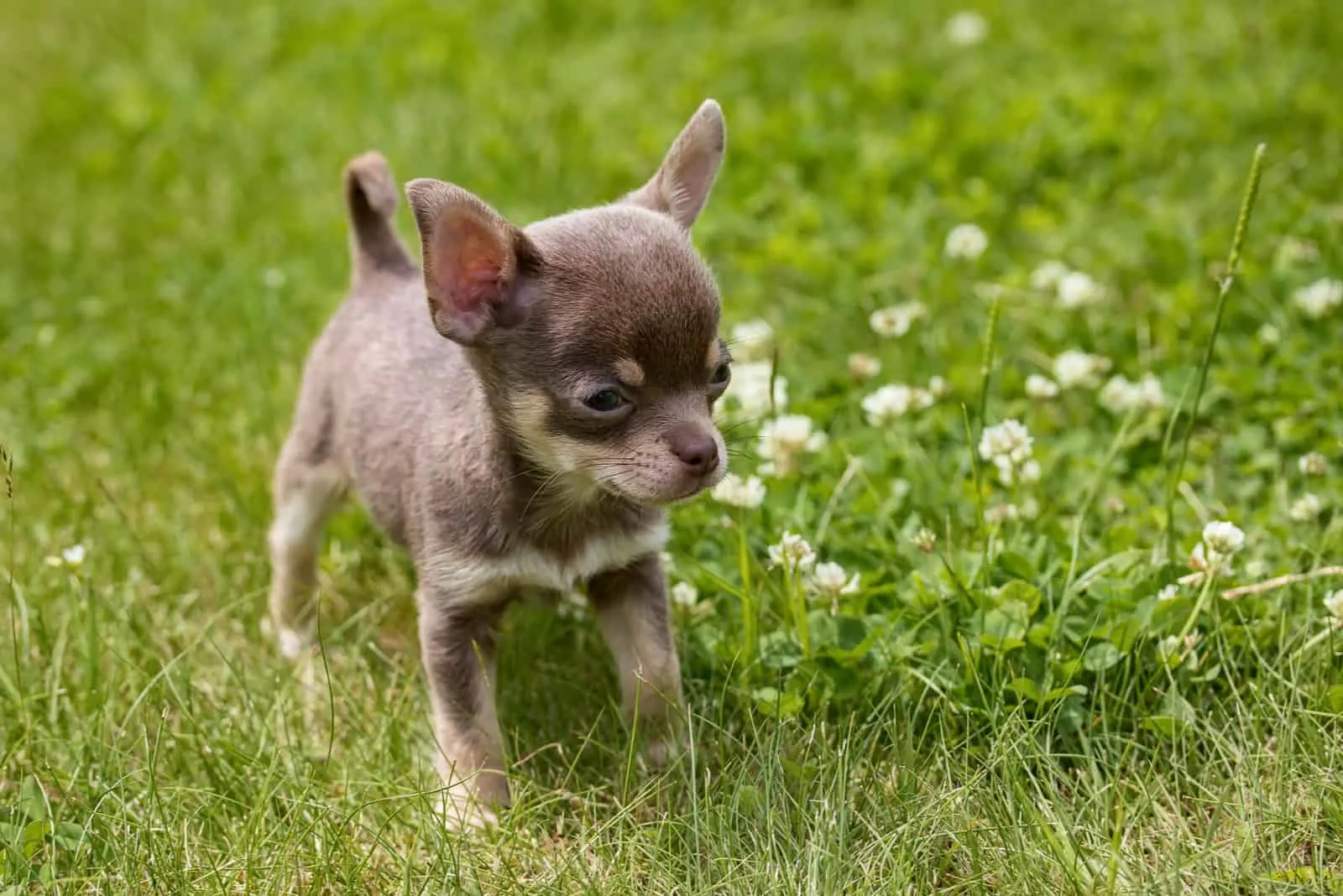 If you are planning to get a Chihuahua, don't let the size of this puppy fool you: this dog might be small, but it is not cheap. The average price for a Chihuahua is around $800, but the price range for this puppy might go from $400 to $2400.
This price range might sound expensive to you, but don't forget that if you decide on a reputable breeder, you will be paying for a healthy puppy that has been properly trained and socialized.
Due to some distinctive factors, the prices of Chihuahuas might get even higher. For example, if you want a Chihuahua with a champion bloodline, expect to pay a couple of thousand dollars.
Also, Chihuahuas with rare coat colors, such as the merle coat, will cost you more than a Chihuahua with a standard coat color.
Chihuahuas are very popular nowadays, so don't be surprised to find a great number of breeders near your location. You also might contact a shelter where you can expect to pay from $50 to $500 for a Chihuahua, depending on the health records of the dog, and if the shelter provides you with one.
Regarding the long-term care of a Chihuahua, these dogs are less expensive compared to some other larger and more demanding dogs. However, Chihuahuas might suffer from some health issues, such as hypoglycemia or bladder and kidney stones.
Every Chihuahua owner should count possible vet expenses while planning their budget for their future furry friend.
To Sum It Up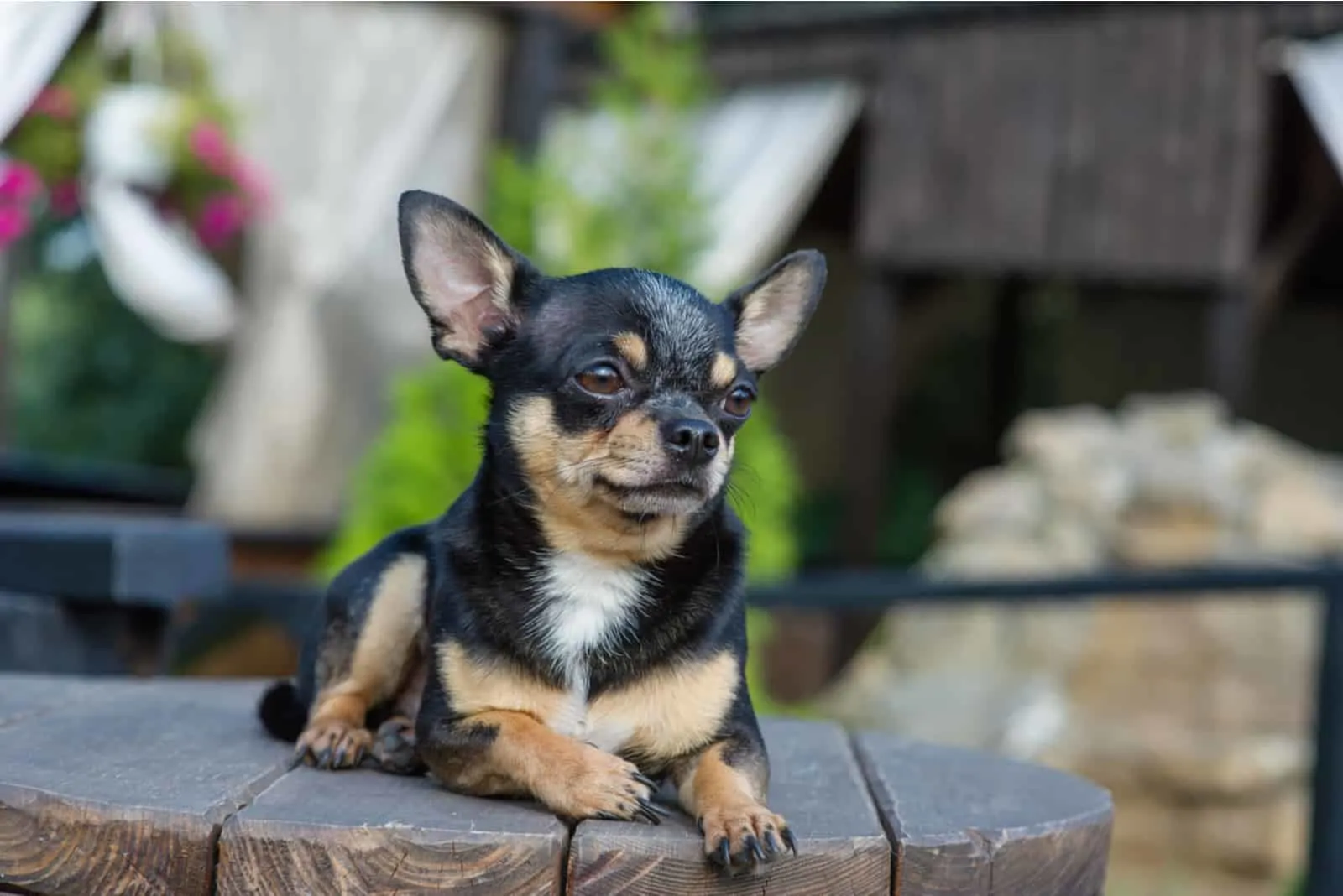 Short-coat or long-coat Chihuahuas, the black one, the white or chocolate one… the only problem is to choose only one! No matter which one you decide to go with, without any doubt, you will be getting yourself a new best friend.
All dog lovers are aware that in these modern times, with the increase in the number of dog breeders, it has become harder to find a reliable breeder who will give you accurate information and show genuine care and love for the dog you will be taking home.
How can you be sure that you have made a good decision, and that you are dealing with a responsible breeder? If you can't find any testimonials about a certain breeder, or even worse, you came across some negative testimonials, it is best to avoid contacting these types of breeders.
All breeders that we mentioned in this article have been proven as responsible Chihuahua breeders by many positive experiences from previous buyers.
Hopefully, our list of 9 trustworthy Chihuahua breeders in Florida has helped you see how responsible dog breeding should look.
Also, we hope your next step will be to contact one of these breeders that we introduced you to today!
Read Also:
• Top 17 Rottweiler Breeders In Florida (2022)
• Top 8 Excellent Poodle Breeders In Florida