Looking for Border Collie breeders? To help you get started, we have assembled this list of the best Border Collie breeders in the country.
Scotland is the original homeland of the Border Collie, which quickly became popular among farmers in both Scotland and England. The Border Collie was also beloved by Queen Victoria, but she wasn't the only one.
Celebrities, poets, farmers, ranchers, rescue workers, and even geese are fans of these dogs. However, the Border Collie did not join the American Kennel Club (AKC) until 1995, in spite of their widespread appeal and adaptability to a variety of settings.
They simply managed to crawl their way deeper into our hearts as we slowly let them into our homes. Given that, it is very understandable if you wish to get a Border Collie puppy as soon as possible.
However, you must be cautious while choosing a breeder of Border Collies. When buying one, try to stick with respected breeders who have a successful track record.
Because Border Collie puppies for sale are commonly obtained from puppy mills, don't solely rely on online listings.
This sort of popularity has resulted in a high number of Border Collie breeders around the world, so selecting the best one can seem overwhelming.
Border Collie Puppies For Sale In The United States Of America
Finding a dog breeder in the modern world is as simple as tapping away on your smartphone. Breeders even appear inadvertently in social media ads.
Finding a trustworthy dog breeder, on the other hand, is another matter. To determine whether a breeder is trustworthy or not, much study is necessary.
But since we're here to perform the grunt work for you, you don't have to go through any of that.
Below are some of the top locations to look for Border Collie breeders that offer pups for sale in the United States.
If you're not from the USA, fear not, because we also have a list of the best breeders in the United Kingdom.
1. PowerHouse Border Collies — Lancaster, CA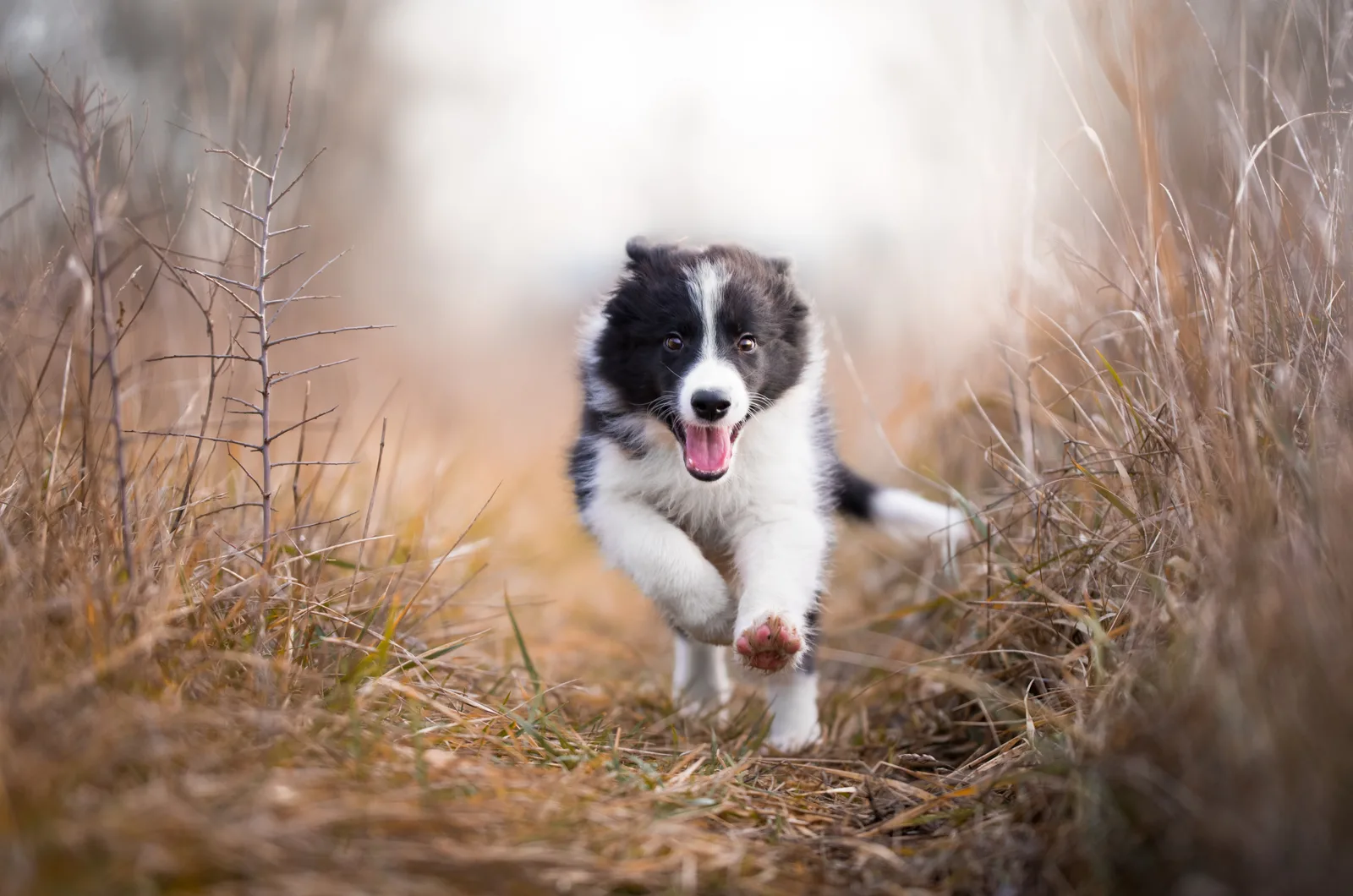 Powerhouse Kennel is a Border Collie expert located close to Los Angeles, and they are known for selling the best companion Collies in the state of California.
Powerhouse Kennel raises its canines in the convenience of their owners' homes.
Powerhouse Kennel's puppies are meticulously bred. They take pleasure in their breeding method, which has been shown to be successful in creating well-behaved, attractive dogs.
On their website, you may find out more about the breeding procedure. It's best to get one of their canines while you can because they are constantly in high demand.
It doesn't matter if you want a male or female Border Collie, because you will be able to find both at this breeder. Unless otherwise specified, all dogs from Powerhouse Kennel are offered for $2,500.
It might be wise to purchase a Border Collie puppy from them if you live close to Southern California.
Breeder Contact Info
Website: Powerhouse Kennel
Email: [email protected]
Phone: 661-332-0058
2. Cutters Quarters Border Collies — Galt, CA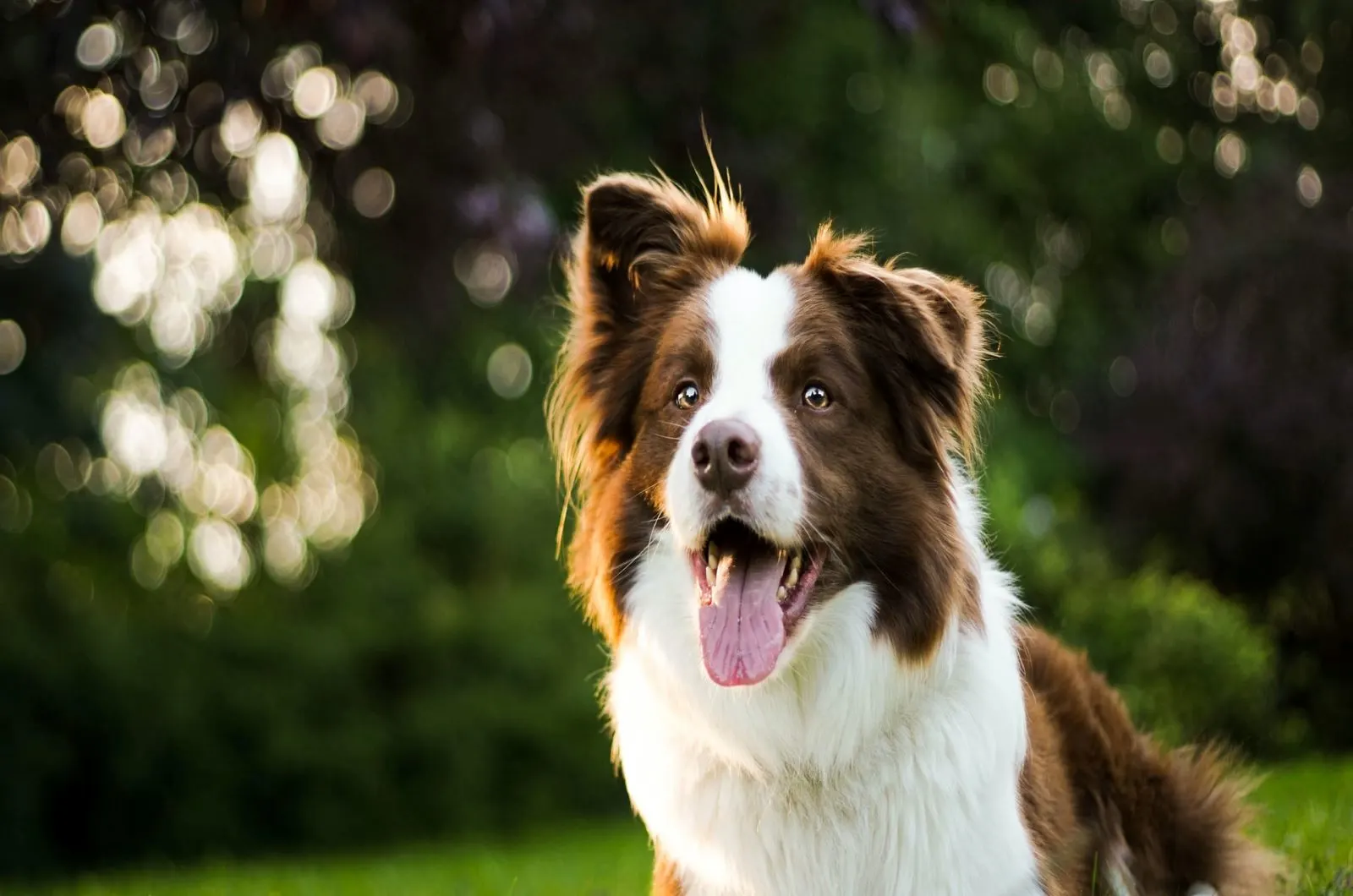 There are many reasons why Border Collies are so popular. They are very devoted, extremely intelligent, they don't shed a lot, and they are so darn cute.
The breeder has a large number of Border Collies with good genetics, including Border Collies from the Diamond Ike line.
The breeder also boasts Champion trial dogs in their ranks. On 20 acres in the Central Valley, it offers a comprehensive dog facility.
Additionally, the breeder offers canine training amenities including gated rolling fields and level terrain for juggling. For puppies, there is a 50-foot circular pen as well.
You may be confident that you will receive the best at the Cutters Quarters.
Breeder Contact Info
Website: Cutters Quarters
Phone: 209-333-0780
Address: 24343 N Keneffick Rd, Galt, CA 95632, United States
3. Holther Border Collies — Savannah, GA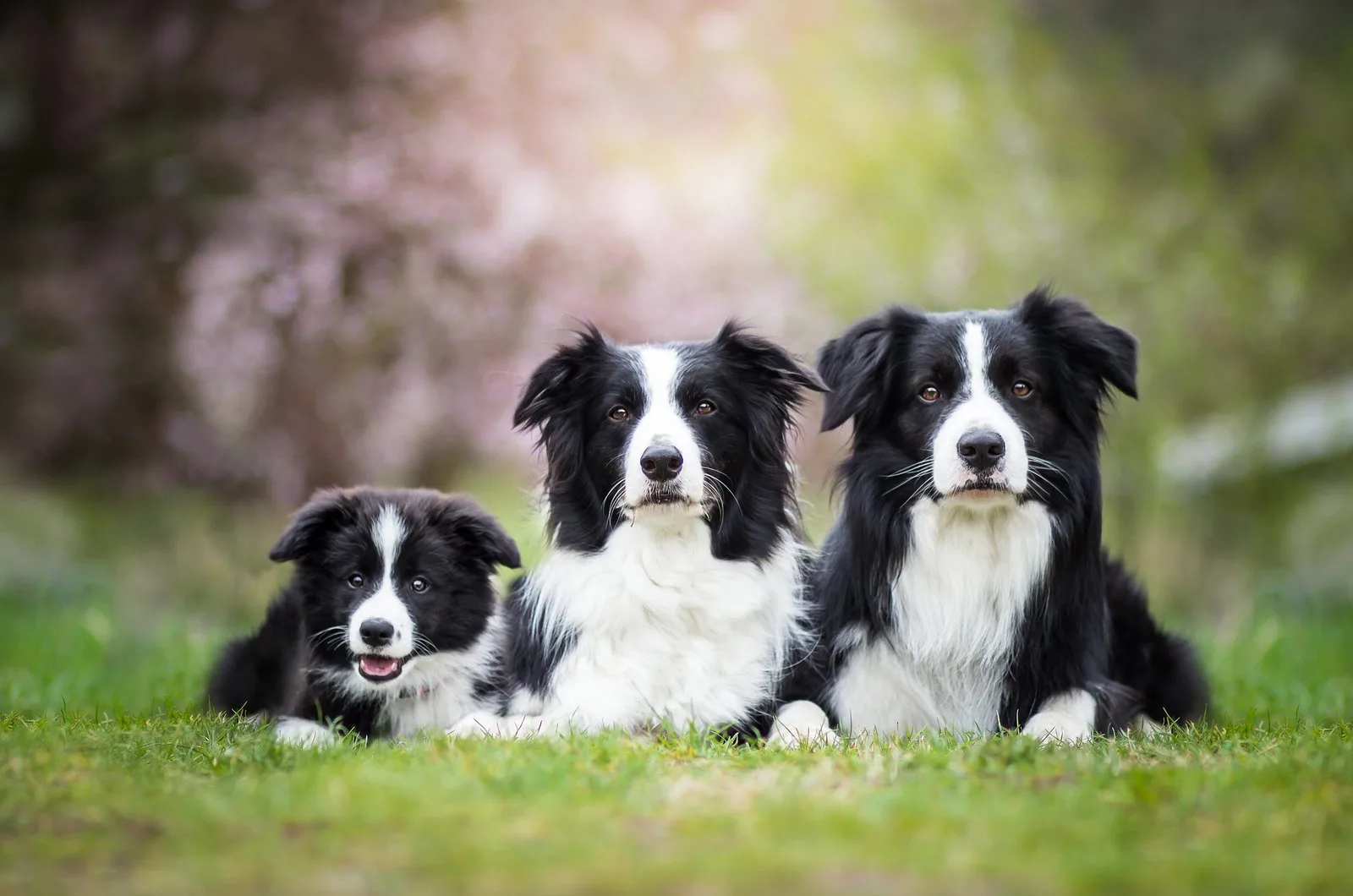 One of the greatest sites to locate Border Collie pups for sale is at HBC, which is home to outstanding bloodlines and award-winning show dogs.
It goes without saying that this Border Collie breeder specializes in puppies with show-quality appearances. Additionally, all puppies from this breeder make wonderful family pets.
Holley Grooms, a Border Collie breeder with over 15 years of expertise, is the owner and operator of HBC. Holley makes an attempt to provide careful socialization for their puppies from an early age. They use the "puppy culture" approach to breed canines that are good with children.
We know that Collies like to bark a lot, so getting an early grip on that is important, and proper training and socialization is the way to do it,
Puppies from HBC cost about $2,000 on average. Additionally, a $300 deposit is required to hold a puppy. Visit their website's available pets page if you're interested.
Breeder Contact Info
Website: Holther Border Collies
Email: [email protected]
Phone: 912-658-3500
Address: Savannah, GA
4. Northern California Border Collie Rescue and Adoptions — Corning, CA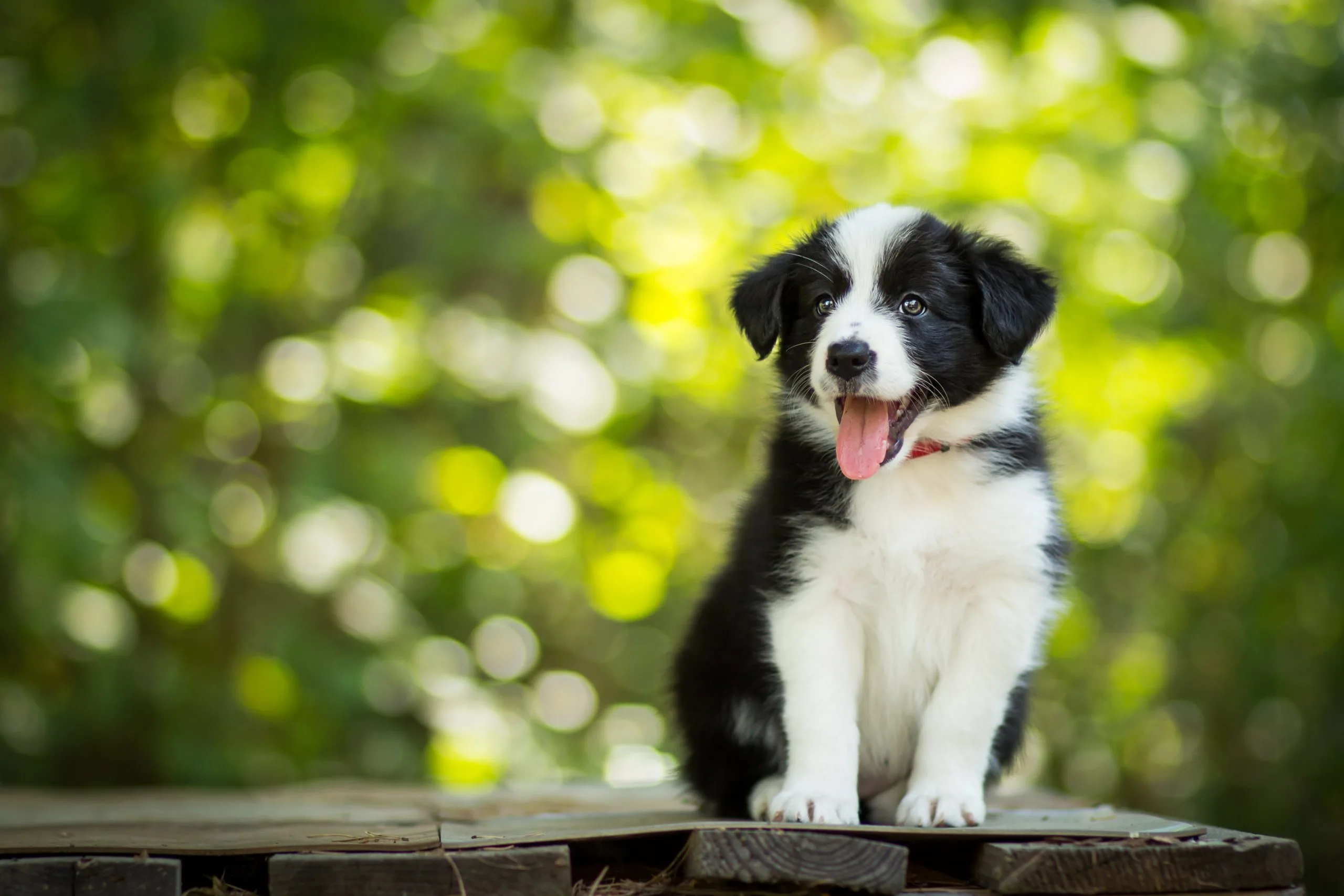 The NCBCRA's objectives are to rescue Border Collies' lives and place them in supportive settings. They also have a spay and neuter adoption program to stop Border Collies from reproducing without purpose.
They also plan outreach programs to inform potential Border Collies owners of the benefits and difficulties of owning one. If you own Border Collies but are unable to care for them, the NCBCRA will assume ownership of the dog and find it a new home.
There is no better place to go for a Border Collie adoption if you are also interested in adoption and live close to northern California.
However, there must be a structure in place to meet the needs of the puppy before one can adopt a puppy successfully.
Border Collies are often independent spirits, which can sometimes be misinterpreted as being aggressive. That's why the group promotes bonding between Border Collie owners and their puppies by encouraging outings together.
Breeder Contact Info
Website: NCBCRA
Email: [email protected]
Phone: 530-324-2275
5. Rising Star Border Collies — East Granby, CT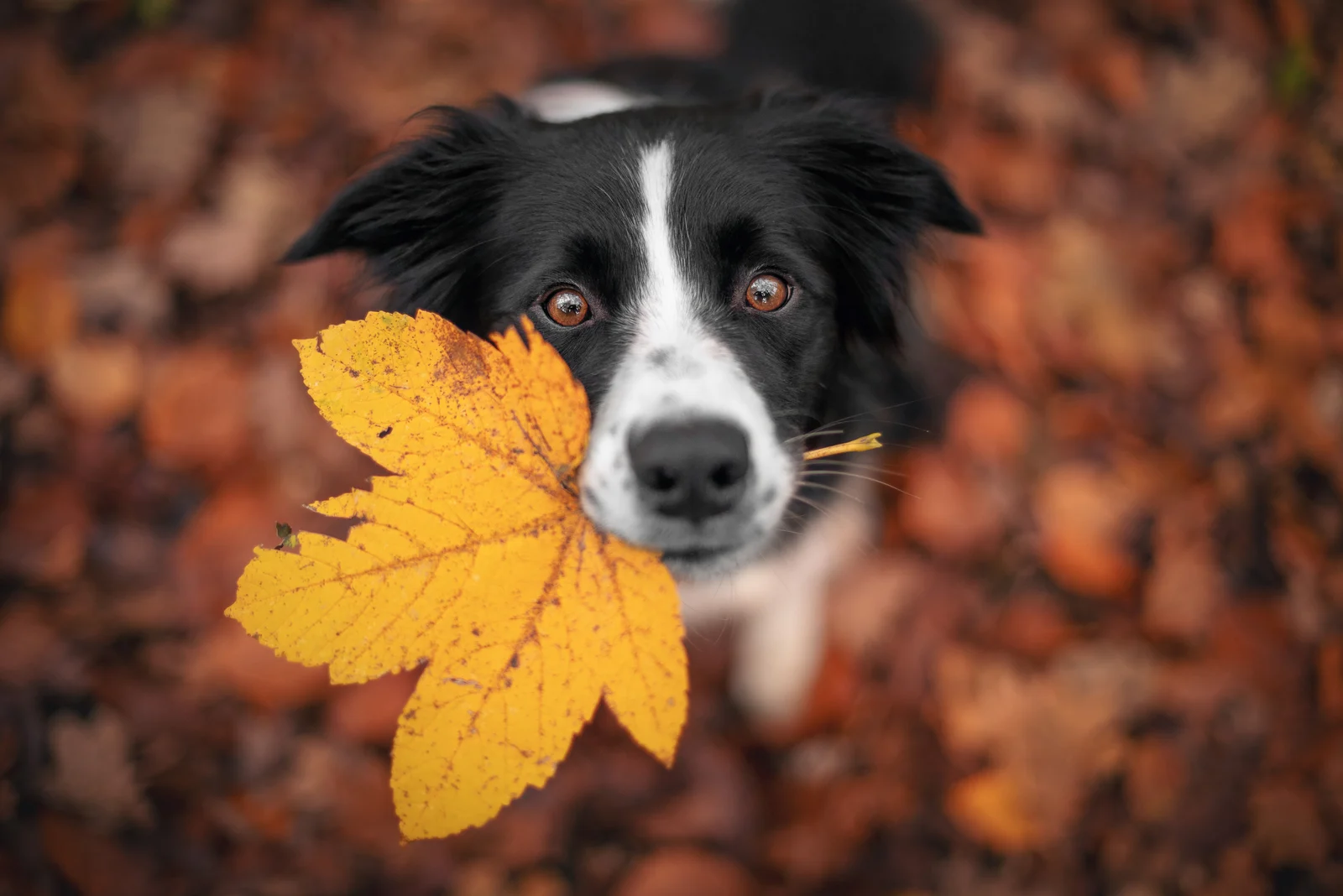 The health and temperament of the dogs from Rising Star Border Collies are unblemished. Their adorable puppies are certified healthy and have undergone tests for hip and elbow dysplasia, BAER hearing, TNS genetics, OFA testing, and others.
This breeder has a huge selection of Border Collie color variations. Almost any Collie color that you can imagine, they probably have it.
Additionally, the Rising Star staff puts a lot of effort into training and socialization. Since it eliminates any aggressive inclinations that these puppies may have, this is especially crucial.
They are trained for a number of activities, including flyball, frisbee, dog agility, and herding. They have some of the busiest, most active dogs in the area, which is usually a good sign.
Breeder Contact Info
Website: Rising Star Border Collies
Email: [email protected]
Address: East Granby, CT
6. Majestic Border Collies — Louisville, KY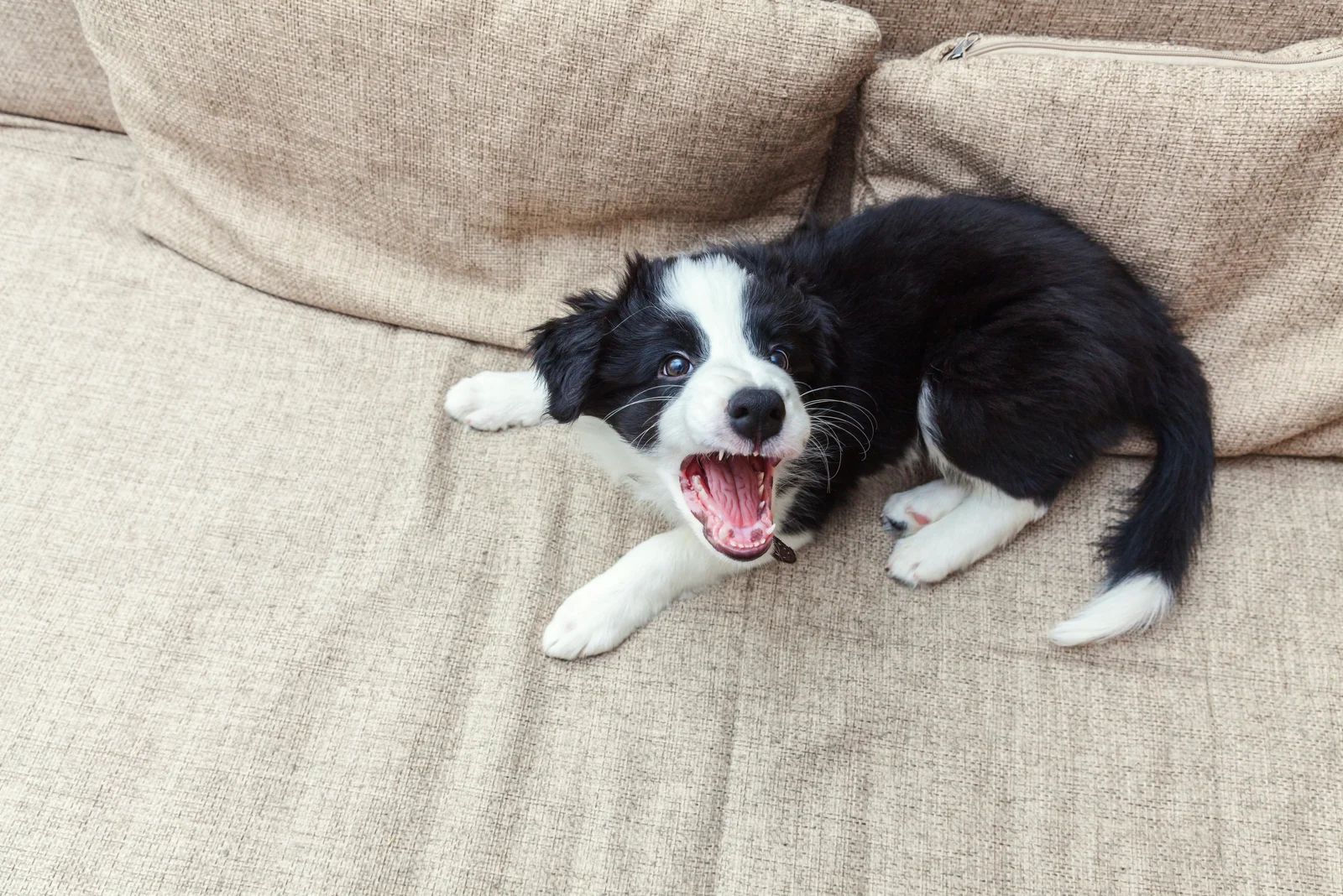 Mike and Ronni DeLay are the proprietors and managers of this kennel. They are two of Kentucky's most reputable Border Collie breeders.
Majestic Border Collies promises that all of its pups are free of inherited health issues and birth deformities, like the majority of breeders that we have listed here. For every puppy they sell, they issue health certificates and other relevant documentation.
Whatever kind of Border Collie you're looking for, Majestic Border Collies has it. They have dogs for companionship, agility, tracking, rally, and herding.
Their exceptional dog training programs start at a young age and ensure that the pups maintain a high trainability level throughout their lives. And since the growth of Border Collies is a complex process, it's great to have any inside info that you can get.
Breeder Contact Info
Website: Majestic Border Collies
Email: [email protected]
Phone: 502-836-0299
Address: Louisville, KY
7. Good Dog — Tehachapi, CA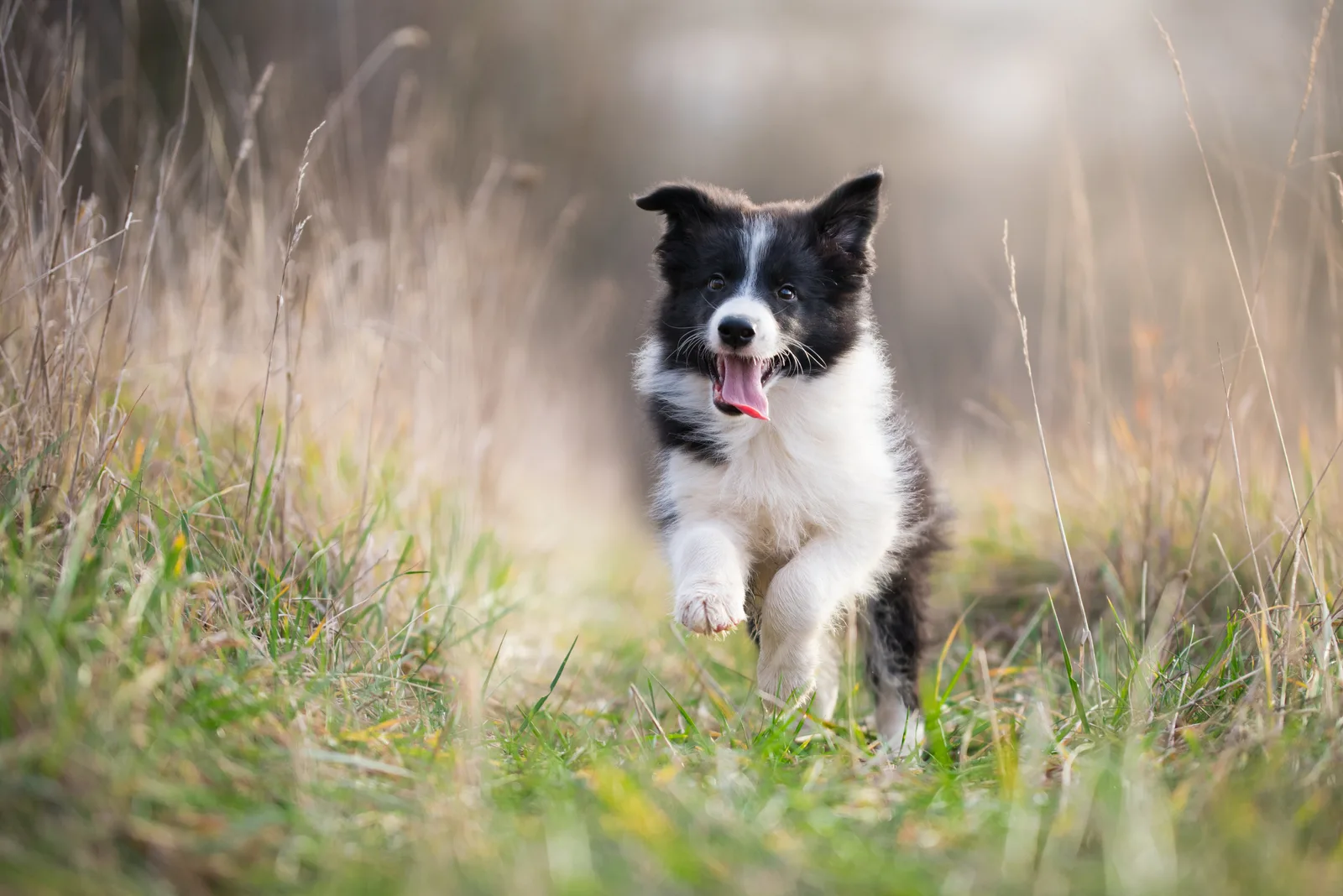 As the name suggests, Good Dog is one of the best locations to go if your aim is to get a dog with the best possible characteristics.
Together with top authorities in veterinary and animal welfare science, they have developed a set of guidelines. These requirements prioritize the safety and welfare of dogs.
For this reason, prospective owners are expected to be accountable. Every potential customer is screened by Good Dog for ethical behavior. They want to assist people in locating a dog from a breeder who puts the welfare of the animal first.
They collaborate with many professionals, drawing on their decades of expertise and knowledge to establish a community standard and put in place a system to further their objective.
This enables them to have a great variety in their Border Collie offers, so if you're looking for something specific, for example, a Mini Border Collie, they might be a great place to look.
Breeder Contact Info
Website: Good Dog
Phone: 855-446-6336
Address: 3067 Harkness Rd, Tehachapi, California 95337, United States
8. Gladwyn Border Collies — Woodland Hills, CA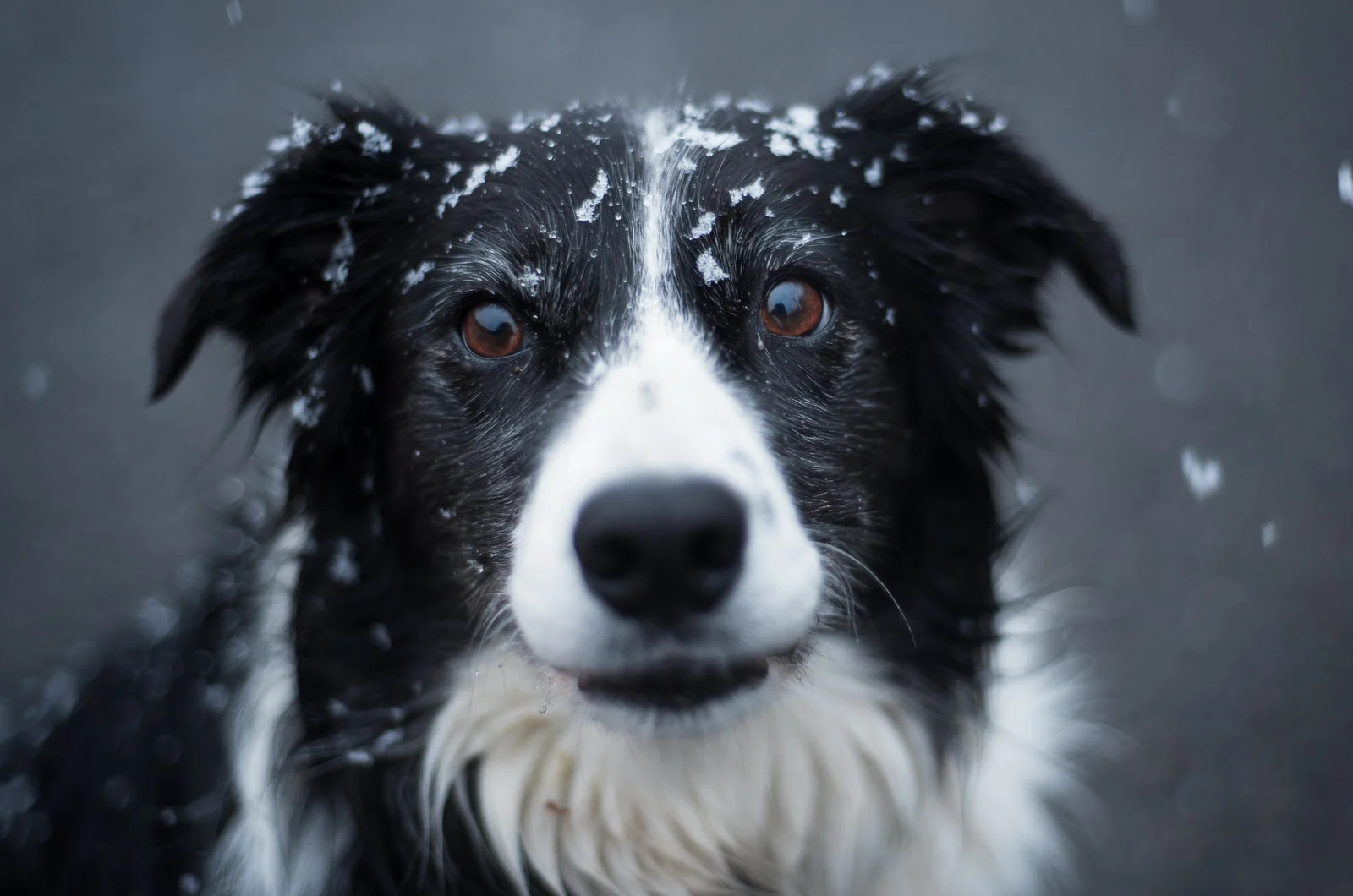 Border Collies are raised at Gladwyn solely out of love for the dog breed. Doreen Kropf, who started breeding dogs in Alaska in the 1970s, is the owner of the establishment.
If you asked them what their method of Collie upbringing is, they would probably say something along the lines of "we treat these pups as if they were a part of our family."
And indeed, treating Border Collie puppies like family members helps them develop into high-quality dogs with wonderful temperaments. They can sometimes be difficult in the early stages, but if you do it right, it eventually gets easier.
Over the years, the ranch has enjoyed producing Border Collie puppies with traits that make litters desirable. Their Border Collies compete in sports like agility, sprints, and scent hurdle.
Additionally, Border Collies are renowned for their herding and obedience. Gladwyn Breeders has a lot of well-bred, agile litters that are available for quick adoption.
Breeder Contact Info
Website: Gladwyn Border Collies
Phone: 818-992-1686
Address: Woodland Hills, California, USA
9. Wilsong Border Collies — Robert, LA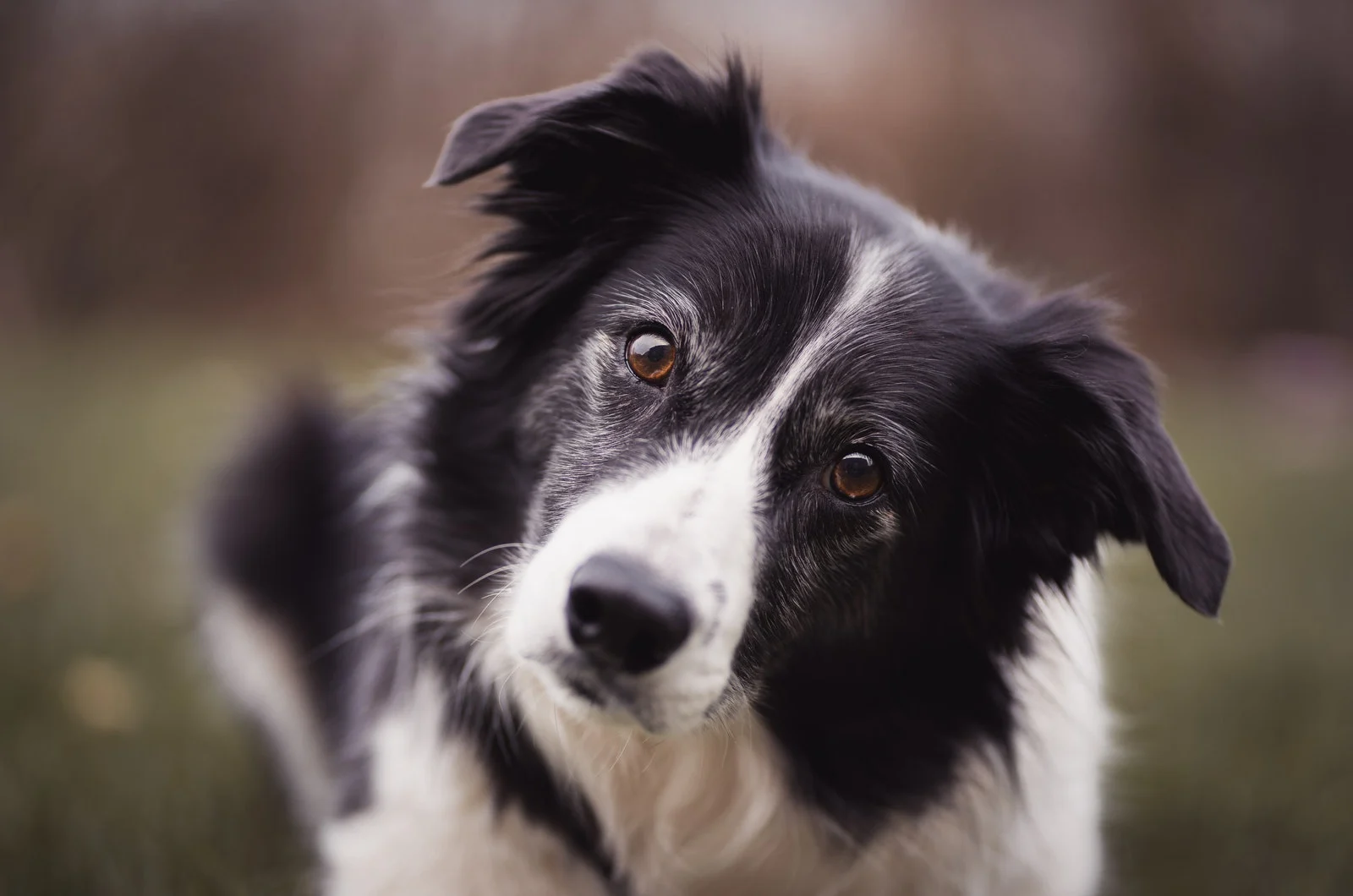 Wilsong Border Collies maintain the finest standards for their dogs, as is to be expected. Before breeding, they make sure the parent dogs are free of genetic illnesses.
Additionally, before selling their litter, they examine it for a few common health problems. If you choose to purchase a dog from this breeder, you can anticipate receiving health certificates for the animal.
Wilsong Border Collies are proud of their Border Collies from the Australian champion line. They assert that their dogs are excellent for working, conformation, herding, and sports.
Border Collies frequently have independent spirits, which can occasionally be mistaken for aggression. Because of this, the club encourages joint outings to foster the link between Border Collie owners and their puppies.
Breeder Contact Info
Website: Wilsong Border Collies
Email: [email protected]
Phone: 985-542-2039
10. Contact Point Border Collies — Fillmore, CA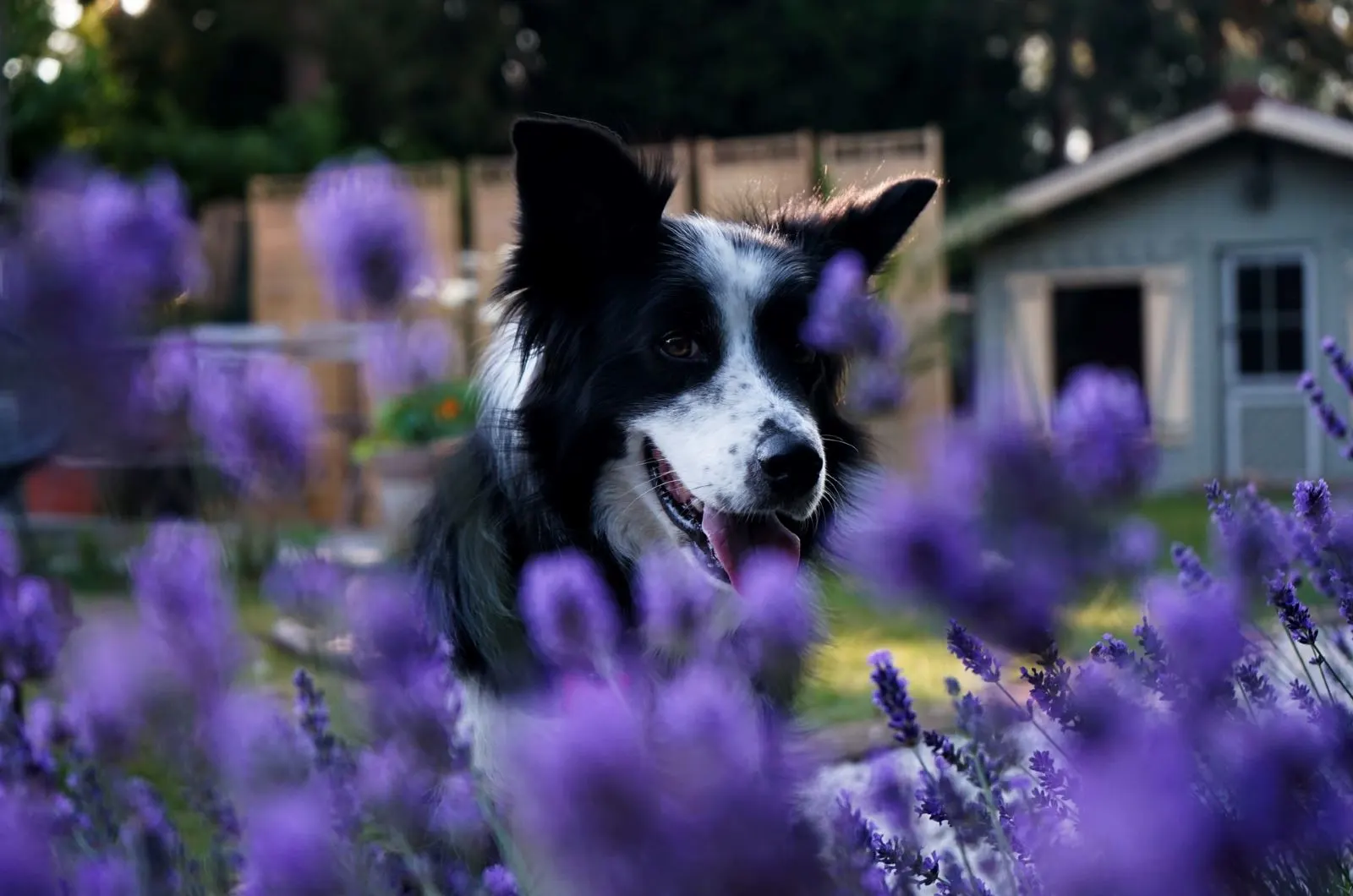 This Border Collie breeder takes great satisfaction in the exceptional temperament and almost flawless health of its canines.
All Border Collies from Contact Point Border Collies, a center ran by Karen Moureaux, receive early training and health tests. Since they are just a few months old, they begin participating in physical activities and extensive socialization.
This is particularly important, since it removes any aggressive tendencies that these pups might have,
They are prepared for a variety of sports, such as dog agility, herding, flyball, and frisbee. They have some of the most active dogs around, it goes without saying.
Breeder Contact Info
Website: Contact Point Border Collies
Email: [email protected]
Phone: 818-262-8666
Address: Fillmore, CA
11. Overdrive Border Collies — Chino, CA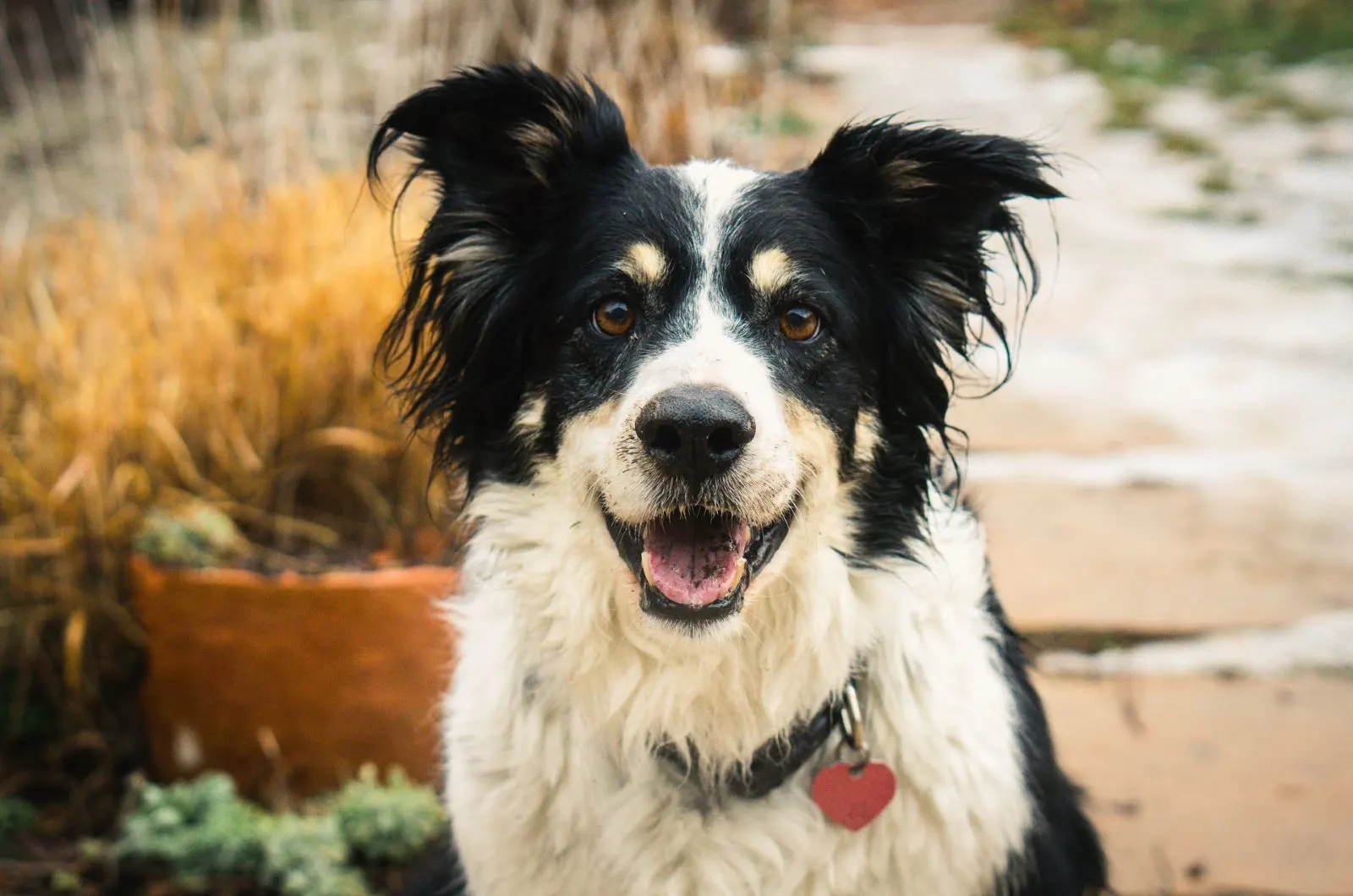 Moving on to the next entry on our list, we go back to California.
This breeder is certified as an AKC Breeder of Merit and an AKC Breeder with H.E.A.R.T certification. Additionally, they have certifications for both professional grooming and puppy culture breeding.
The fact that this breeder raises the puppies in their house as members of their family is something we really appreciate.
You will receive a puppy from Overdrive Border Collies with a microchip, AKC registration, shots, a starter food kit, toys, a carrier bag, and much more.
All of the puppies have also undergone a thorough health examination. You would need to speak with the breeder to discuss the cost and arrange for the delivery of the puppy.
Breeder Contact Info
Website: Overdrive Border Collies
Address: Chino, California
12. Kensington Kennels — Huntsville, AL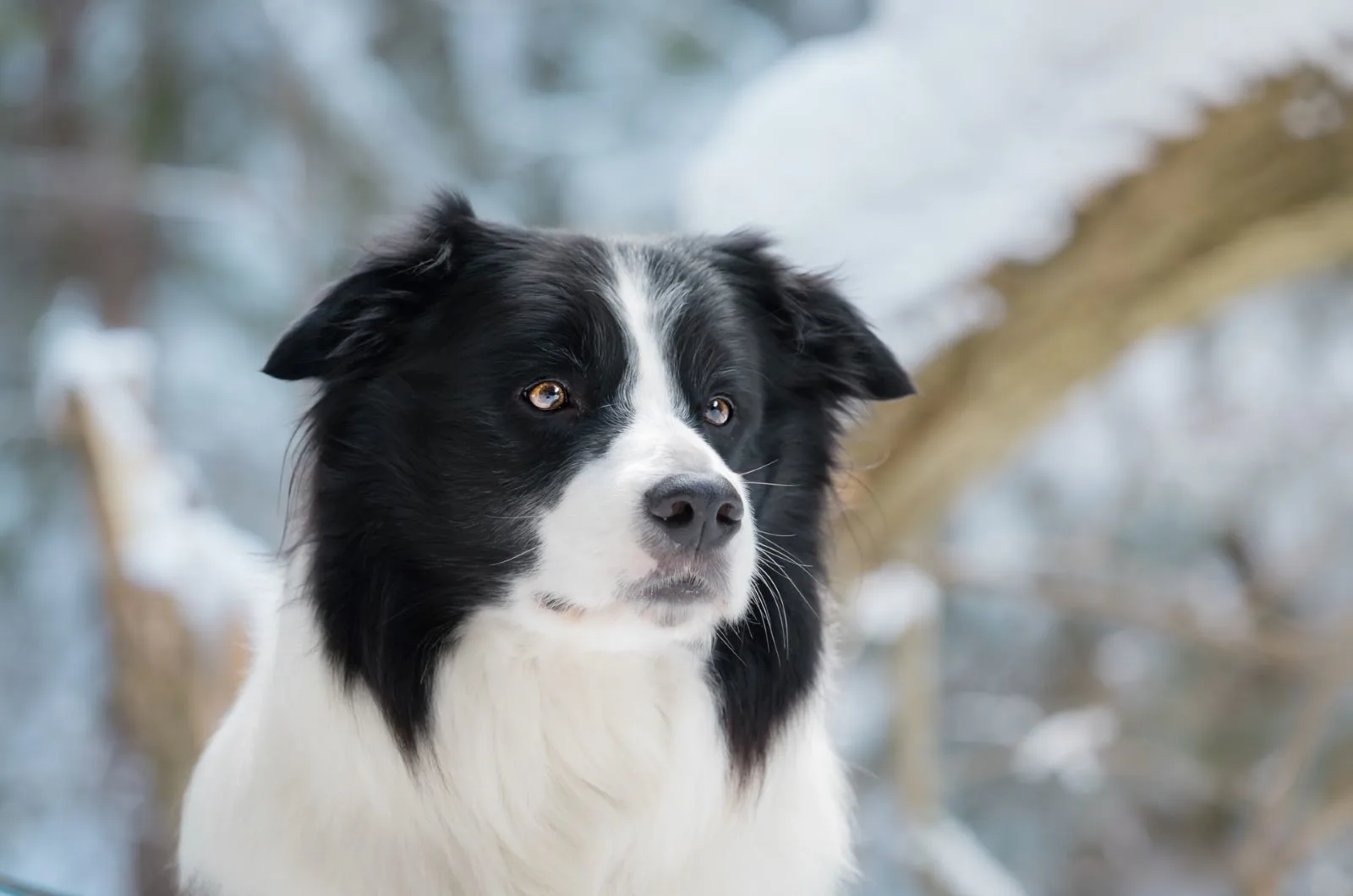 Australian Shepherds and Border Collies are both bred at Kensington Kennels. There are several different Collie subtypes available from this breeder, including dogs for companionship, obedience, and sports.
It's interesting to note that their first dog is Simone, a Border Collie who was born in England. All of their pups are Simone's offspring that have been blended with various sires to generate a balanced variety.
Prior to relocating to Alabama, Kensington Kennels conducted operations in Boston and San Francisco, where they created a number of prize-winning show pups. Currently, this breeder is situated 30 miles north of Hunstville.
Since then, they have added sports trophies to their collection of accolades, which previously only included dog show honors.
As you may anticipate, Kensington Kennels breeds some of the healthiest dogs available. Their canines are examined for inheritable disorders, hip problems, and eye issues.
Should you choose to purchase one of their puppies, you will also receive a health warranty.
Both Kensington Kennels' website and the contact details provided below can be used to get in touch with them. It is advised to get in touch with them as soon as you can because there is always a demand for their puppies.
Breeder Contact Info
Website: Kensington Kennels
Email: [email protected]
Phone: 978-870-8932
13. Arcane Border Collies — Venice, FL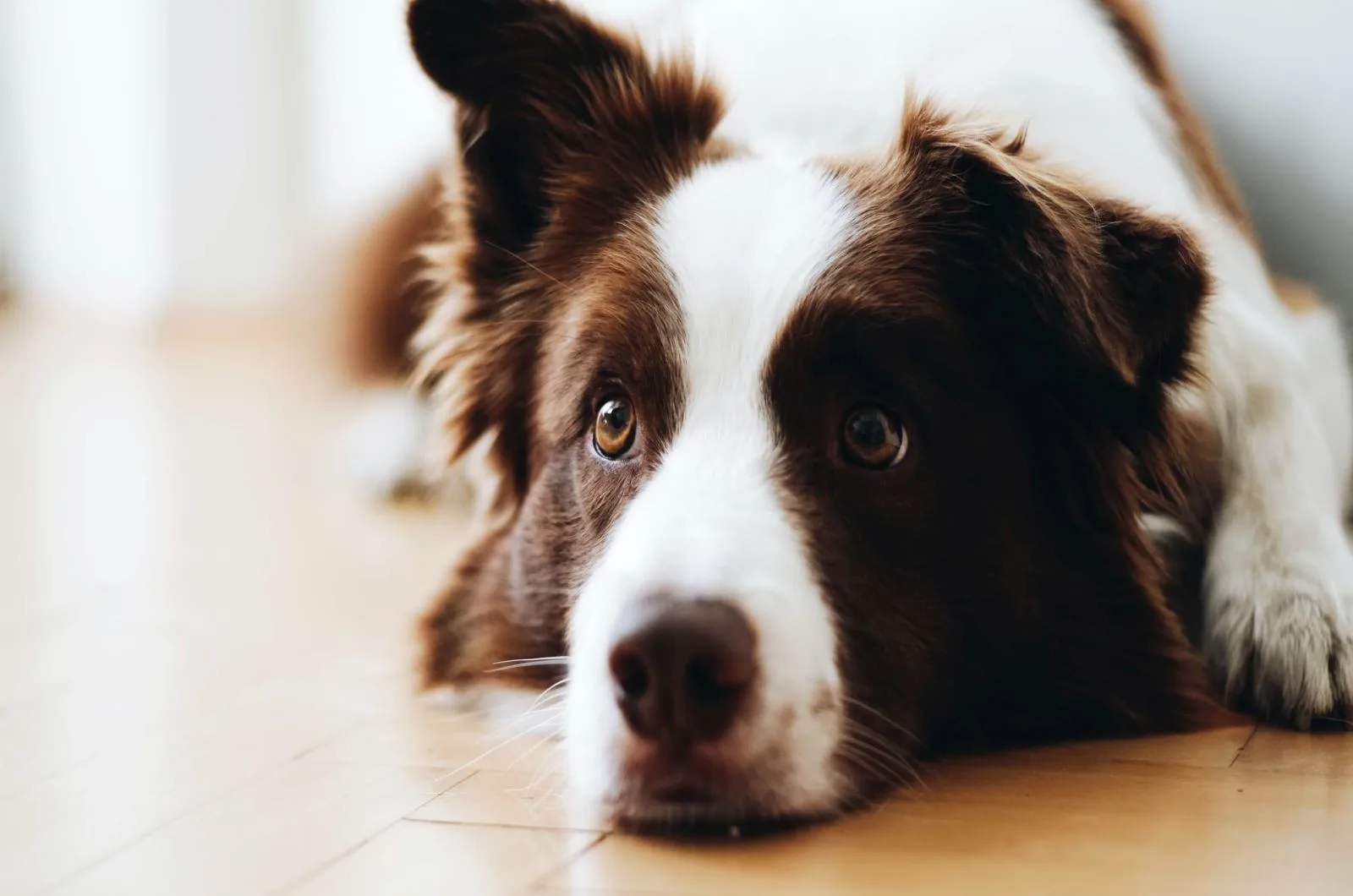 Since 2014, Venice, Florida-based Arcane Border Collies they have been in the Border Collie breeding industry.
Without a doubt, their expertise with the breed stems from their close to ten years of experience with it. They have made a name for themselves as one of the state's most dependable Border Collie breeders.
This breeder's dogs are skilled in obedience, agility, and other sports. Additionally, their dogs are examined for inheritable diseases like hip and elbow dysplasia, heart troubles, eye problems, and other conditions.
Like every other breeder on this list, Arcane Border Collies pays for their puppies' initial vaccinations. Additionally, they pay the deworming and microchipping costs.
They do not ship dogs, which is a drawback of buying one from them. This means that if you want to purchase a puppy from this breeder, you would need to travel to Florida.
Breeder Contact Info
Website: Arcane Border Collies
Email: [email protected]
Phone: 786-436-1176
14. Team Reeves Ranch — Mariposa, CA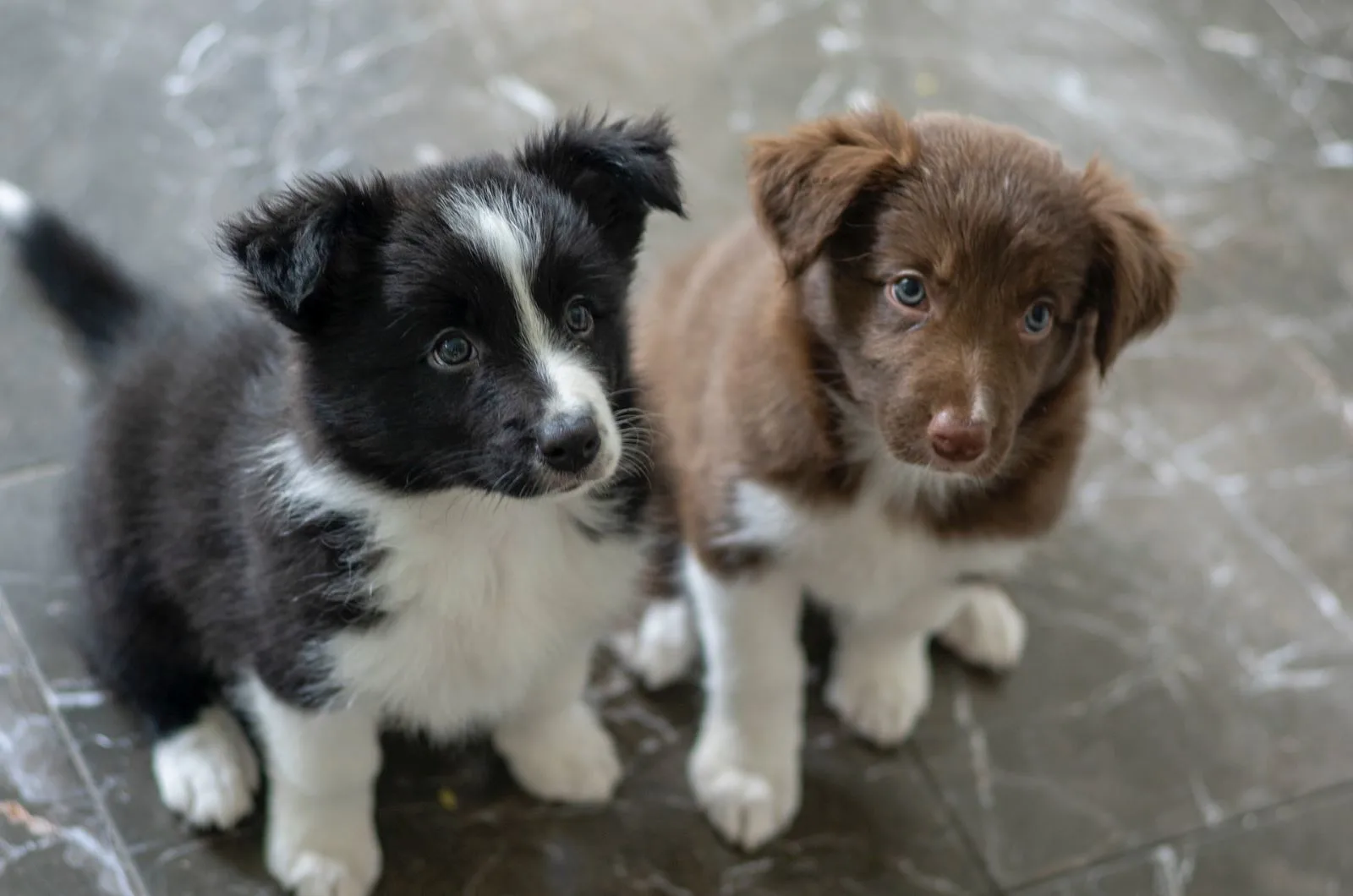 Team Reeves Ranch is the place to go if you want to acquire your Border Collie from a business that values its clients.
They have the most gorgeous puppies, and prospective customers are kept informed at every stage. From the first ultrasound a pregnant Border Collie receives at the vet till the puppies are born.
If you are unable to pick up your puppies in person, they will be delivered to you as well. Every two weeks until you pick up your puppies, the ranch will also send you professional films and pictures of your new puppies.
If that's not impressive enough, they also give you a welcome basket filled with treats for your puppy. Along with this, there is information on how to care for the puppies as they develop.
Additionally, they offer hotlines for questions and quickly address them. You know where to go if you ever need a breeder where you can ask lots of questions.
In addition to traditional Border Collies, they also occasionally produce various Border Collie mixes.
Breeder Contact Info
Website: Team Reeves Ranch
Phone: 209-347-0392
Address: 7092 Cranes Nest Rd, Mariposa, CA 95338, United States.
15. Premiere Border Collies — Antelope Valley, CA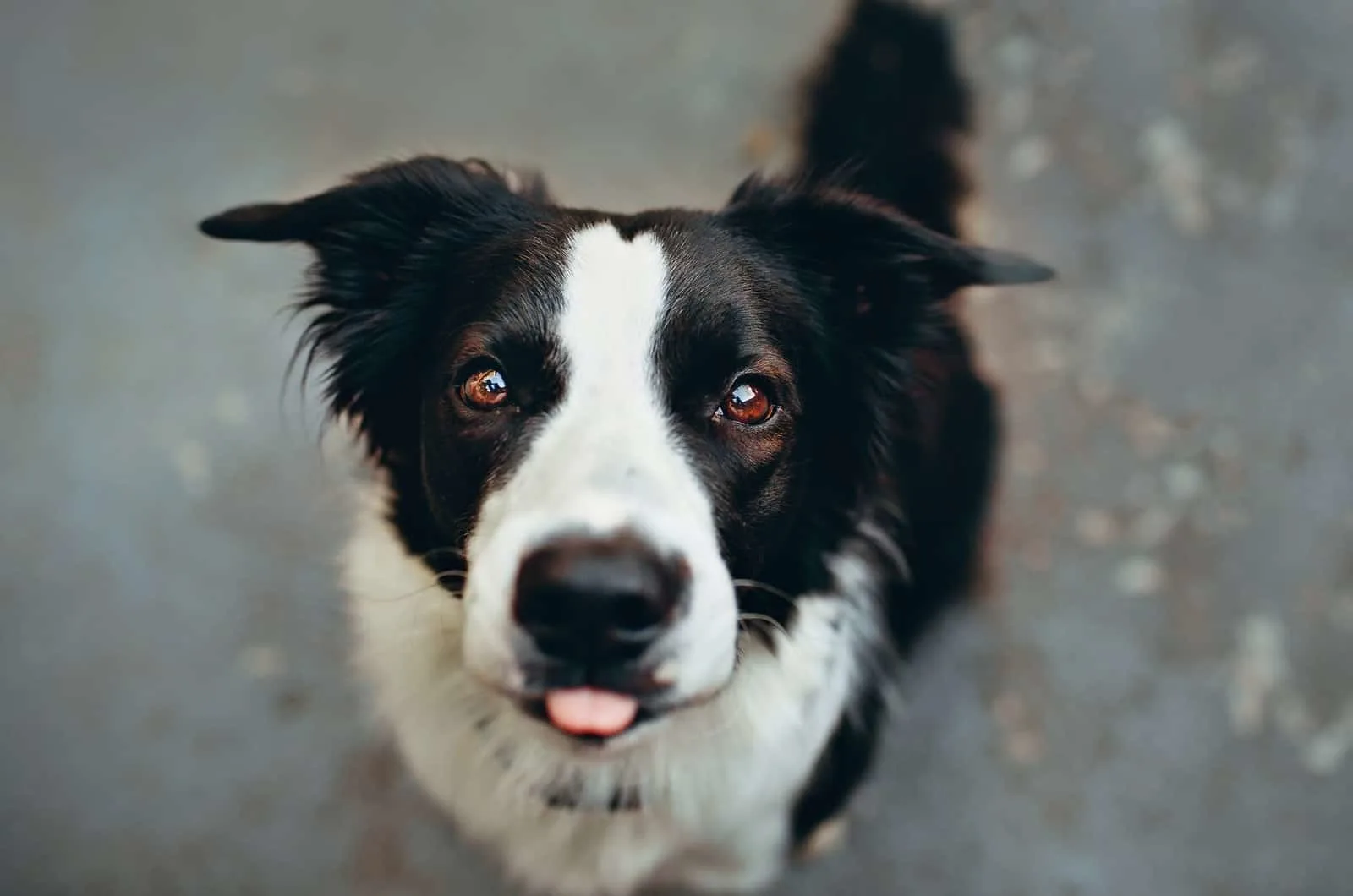 This breeder is situated in the Antelope Valley of Southern California on a 2.5-acre plot of land.
The lovely weather and large fields in the valley are enjoyed by the Border Collie puppies from this breeder. They can run around, play with their littermates, and interact with their trainers here.
The breeder that runs Premiere Border Collies is an AKC judge for farm dogs, conformation, and scent work.
This breeder offers breeding rights to anyone who wants to create their own Border Collie litter, which is one way they vary from other breeders.
This breeder has no limits on breeding, in contrast to other breeders who forbid it. Additionally, they provide their pups with the best dog food available, and they are more than willing to offer you advice on how to properly feed them once they arrive to your home.
This is very useful, since the feeding needs of Border Collie puppies are a key point.
Therefore, Premiere Border Collies is an excellent site to purchase a dog if that is something you intend to do.
Breeder Contact Info
Website: Premiere Border Collies
Email: [email protected]
Phone: 310-729-8683
16. On The Lamb — Gaffney, SC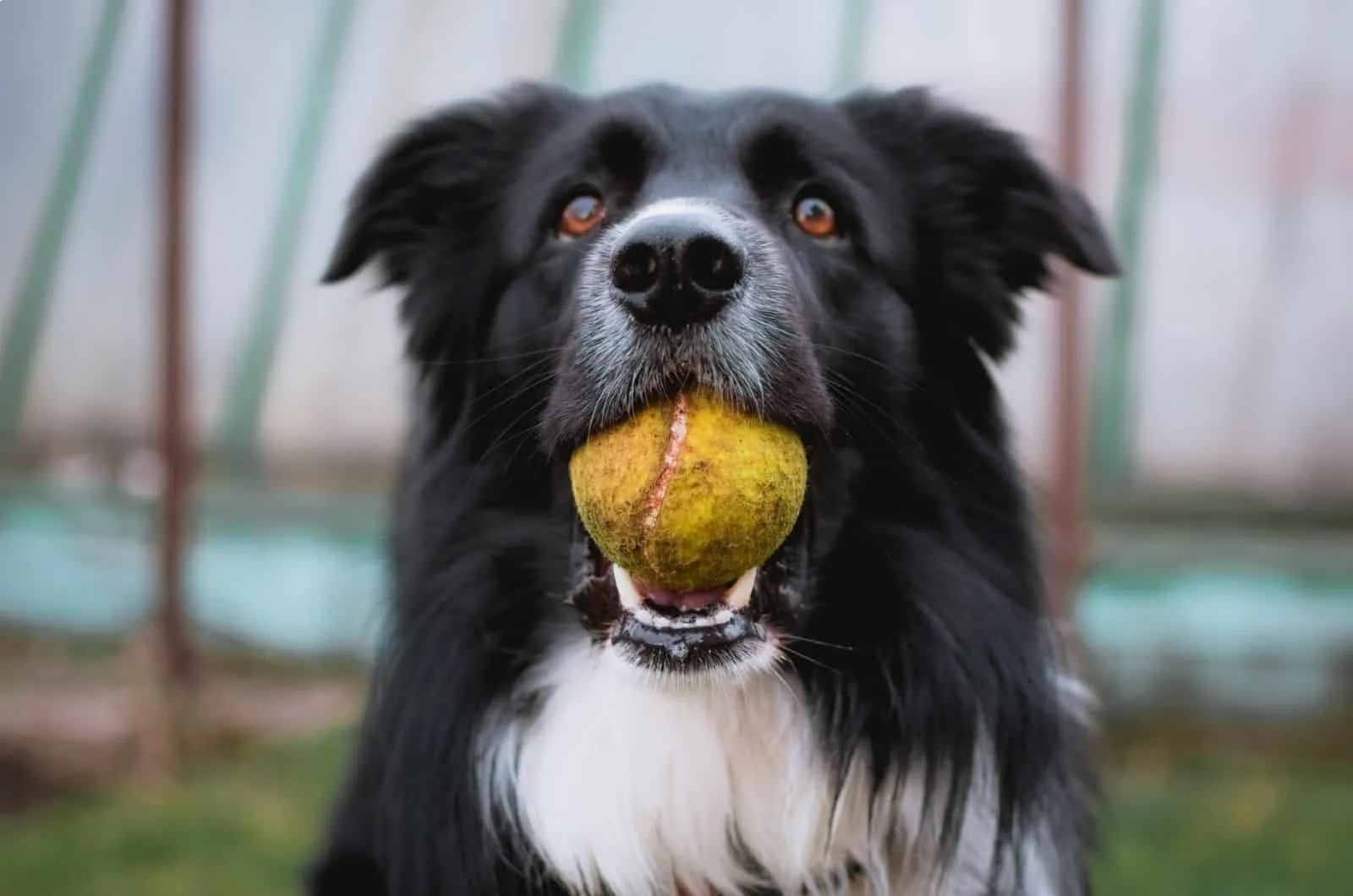 Show dogs or family companion dogs are not this breeder's focus. Instead, they breed Border Collies that are trained to be farm dogs specialized in herding. Collies are naturally one of the best herding breeds out there, but they still need to be properly trained and taught.
However, if you're looking for a companion, this breeder will still try to accommodate you.
You can anticipate that dogs from On The Lamb will require extra physical activity as a result. They will inherently desire labor and exercise.
On The Lamb takes great care to ensure the health of their dogs, just like every other breeder on this list. Their puppies are given the healthiest food to eat and a secure environment in which to play and roam.
Breeder Contact Info
Website: On The Lamb
Email: [email protected]
Phone: 805-421-6099
Address: 1740 McKowns Mountain Rd, Gaffney, United States
17. Balmoral Border Collies — Tehachapi, CA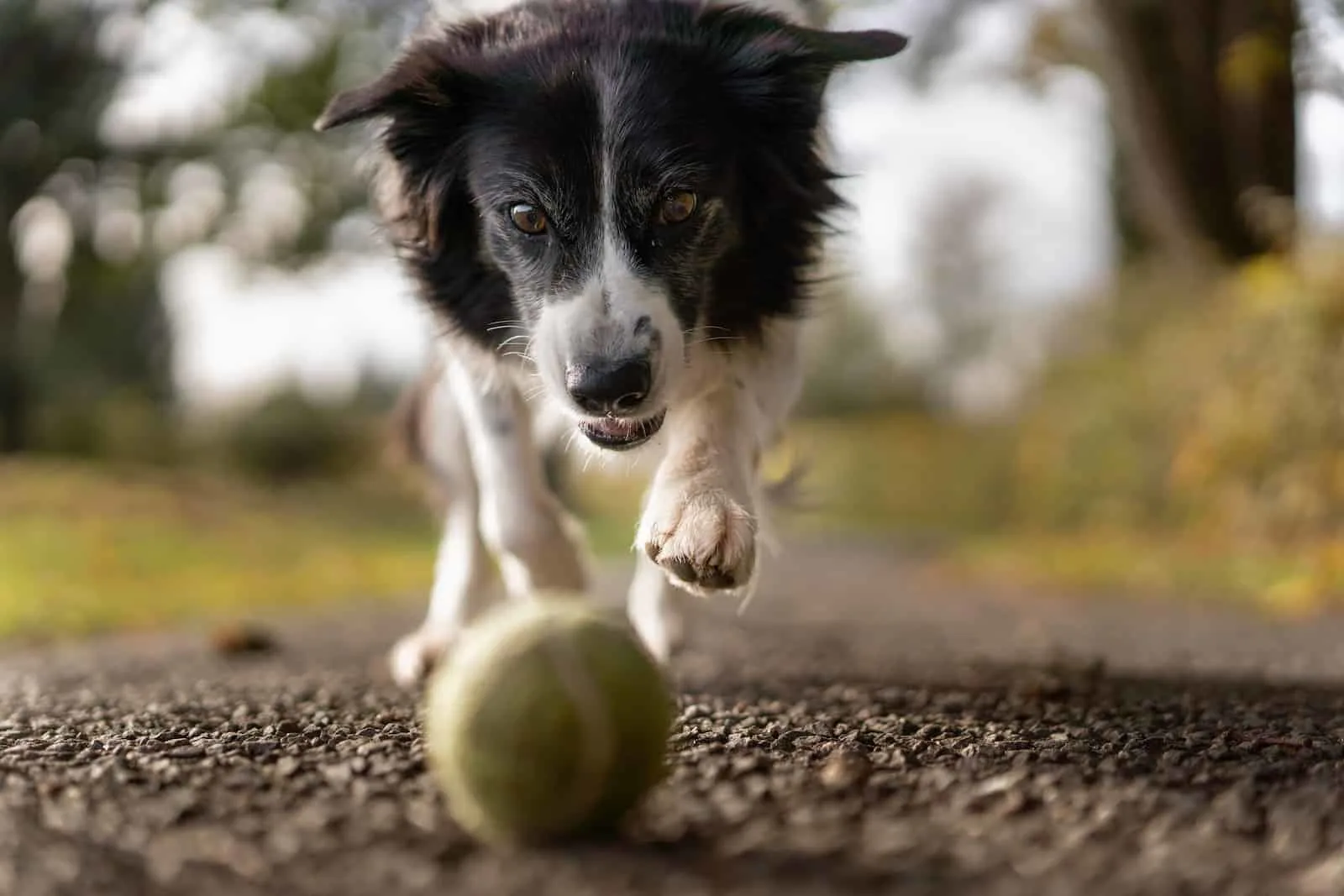 The Balmoral Border Collies in Tehachapi, California, is another breeder you ought to investigate. They use puppy culture methods to raise their pups.
Balmoral Border Collies are subjected to various health examinations, including those for congenital deafness, hip dysplasia, and elbow dysplasia.
The puppy you'll get from them comes with a number of extras, including an AKC registration, a blanket with the fragrance of its littermates, a food starter package, immunizations, and a personality test.
Breeder Contact Info
Website: Balmoral Border Collies
Address: Tehachapi, CA
What To Look For In A Border Collie Breeder
Keep in mind that one in every four dogs in shelters in America has a pedigree and needs a home while searching for a purebred puppy.
A shelter might be a good source for you if you do not intend to breed or exhibit your dog, even though the registration papers might not be available. Purebred puppies are frequently available for adoption via breed-specific rescue organizations, which can be discovered online.
If you do decide to start with a pup with a confirmed pedigree and a family tree, take your time choosing the ideal puppy from the ideal breeder.
Aside from reading this article, you can find a reputable breeder simply by asking around.
Ask your veterinarian for a reliable referral, as they are in a unique position because they see plenty of puppies and therefore they will know more than you.
Furthermore, you should find out where your friend got their dog if you like it.
The majority of trustworthy breeders gain their reputation by placing healthy puppies in deserving homes, which generates word-of-mouth recommendations.
Find a potential breeder and get to know them, but keep in mind that they also want to get to know you! Good breeders will ask you a few questions because they want their puppies to go to loving, lifelong homes.
Additionally, you will have questions for them because you want a healthy, content puppy.
Conclusion
Ever since they were herding dogs, Border Collies have been a favorite among the general public.
When we gradually allowed them into our homes, they simply managed to worm their way further into our hearts. That being stated, it makes total sense if you want to purchase a Border Collie puppy as soon as possible!
However, you must exercise caution while picking a Border Collies breeder. When purchasing one, try to stick with reputable breeders who have a track record of success.
Don't just rely on online ads for Border Collie puppies for sale because they frequently come from puppy mills.
Find reputable shelters with rave reviews if you decide to adopt. By doing this, you avoid future potential problems. To get your search for a new puppy off on the right foot, this list will help you find the most reputable Border Collie breeders in the United States of America.
Read Next: The Top 5 Ethical Border Collie Breeders In Ontario