When I think of the Bernese Mountain Dog, I always imagine one of those children's picture books with lovely farm scenes. Berners are such a delight. With sad eyes that look at you from their pile of black, white, and rustic fur. I just can not resist them.
They are very popular dogs in German speaking parts of the world – Germany, Austria, and Switzerland. But, apparently they are also popular in English speaking parts of Canada. There is a fine choice of reputable Bernese Mountain dog breeders in Ontario.
Before we dive into our list, let's learn more about this beautiful giant dog with an equally adorable personality.
BMDs are known under many names. In the French speaking world, they call them Bouvier Bernois, while in the English speaking world, they are called Bernese. The German speaking world is on another level.
The first Bernese puppies appeared in a little Swiss town named Dürrbach. That is why the dog was first called a Dürrbächler. Later they were renamed as the Berner Sennenhund and then the Bernese Cattle Dog. Today, they are more popularly known as the Bernese, which is the name they got after the Bern Canton in Switzerland.
Sennenhund means, "a dog from Alpine pastures". It is a descendant of Roman Mastiffs. This means, a big and strong dog. The first breeders recognized that, so they used them as farm dogs. They were utilized as shepherds, cattle dogs, and some even pulled carts.
Now that we have introduced the breed, let's see where the best place to find one in Ontario is!
Bernese Mountain Dog Puppies For Sale In Ontario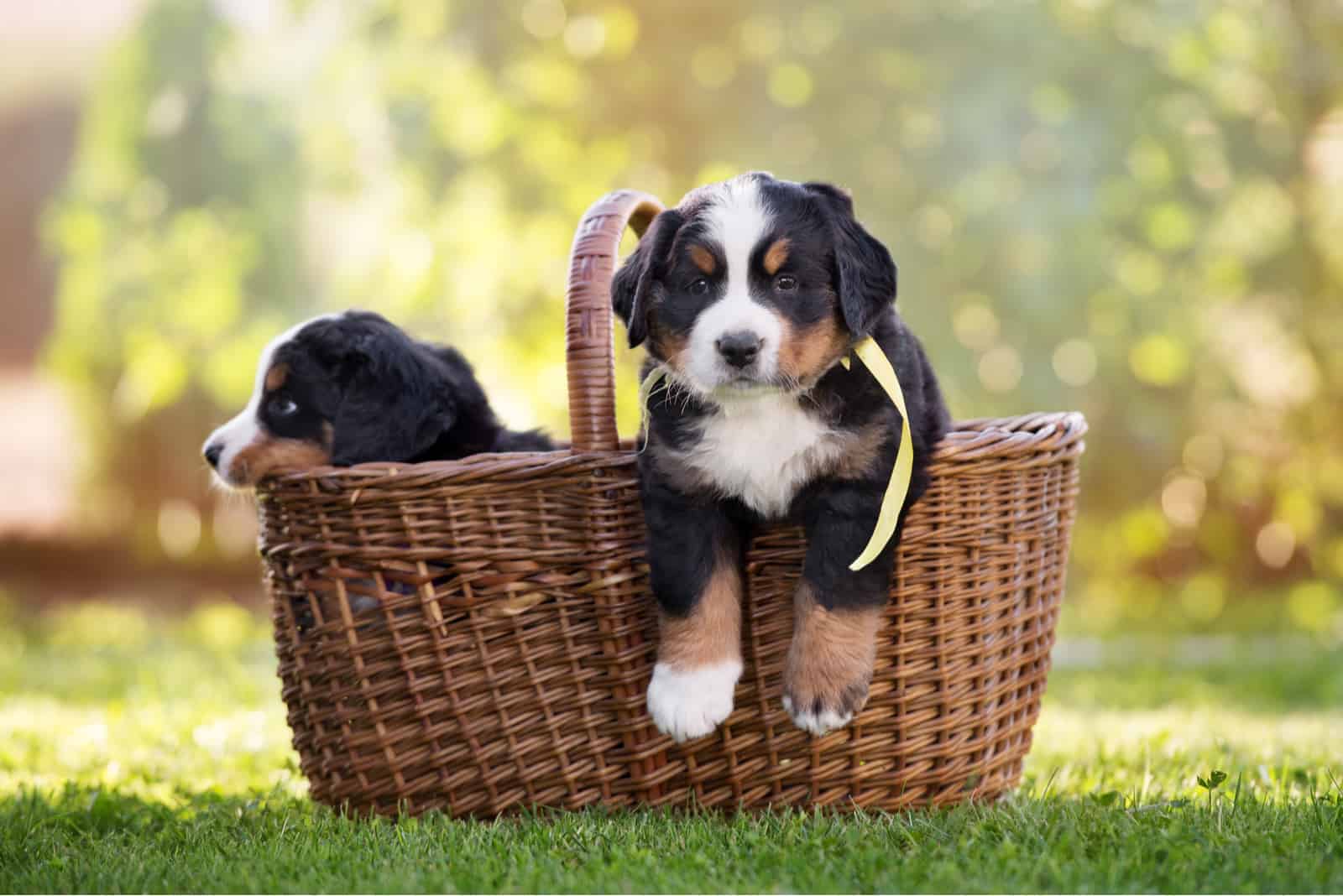 When looking for Bernese Mountain dog breeders in Ontario (or somewhere else) it is good to keep a few things in mind. There are both reputable breeders and breeders whose reputations are questionable out there. You should certainly avoid obscure places, like puppy mills.
These factors weed out the not so good breeders from the respectable ones.
Club registration: Quality breeders are usually affiliated with reputable dog clubs. In Canada those are The Canadian Kennel Club (CKC) and the Bernese Mountain Dog Club of Canada, in the case of Bernese Mountain Dog breeders. There is also a Bernese Mountain Dog Club of Ontario (BMDCO). But a CKC membership is the goal.
Informative website: Good breeders put a lot of effort into their breeding process and they are very committed to their dogs. They are usually not willing to just sell out their puppies. They carefully choose who they are selling to.
That is why their sites are often very informative and why there are a couple of applications that you'll need to fill in before purchasing one of their puppies. Besides that, there is often a list of conditions you need to fulfill. Serious breeders would not sell on broker sites.
Breed standard: Reputable breeders breed their dogs according to the breed standards that are universal and prescribed by official dog clubs. This includes genetic testing, breeding programs, and health check ups.
Now, let's take a look at the list of Bernese Mountain Dog breeders in Ontario that meet these conditions.
If you're not from Canada and you're looking for the best breeders in your neighborhood – check out the Best Bernese Mountain Dog Breeders In The States
1. Sandylane Reg'd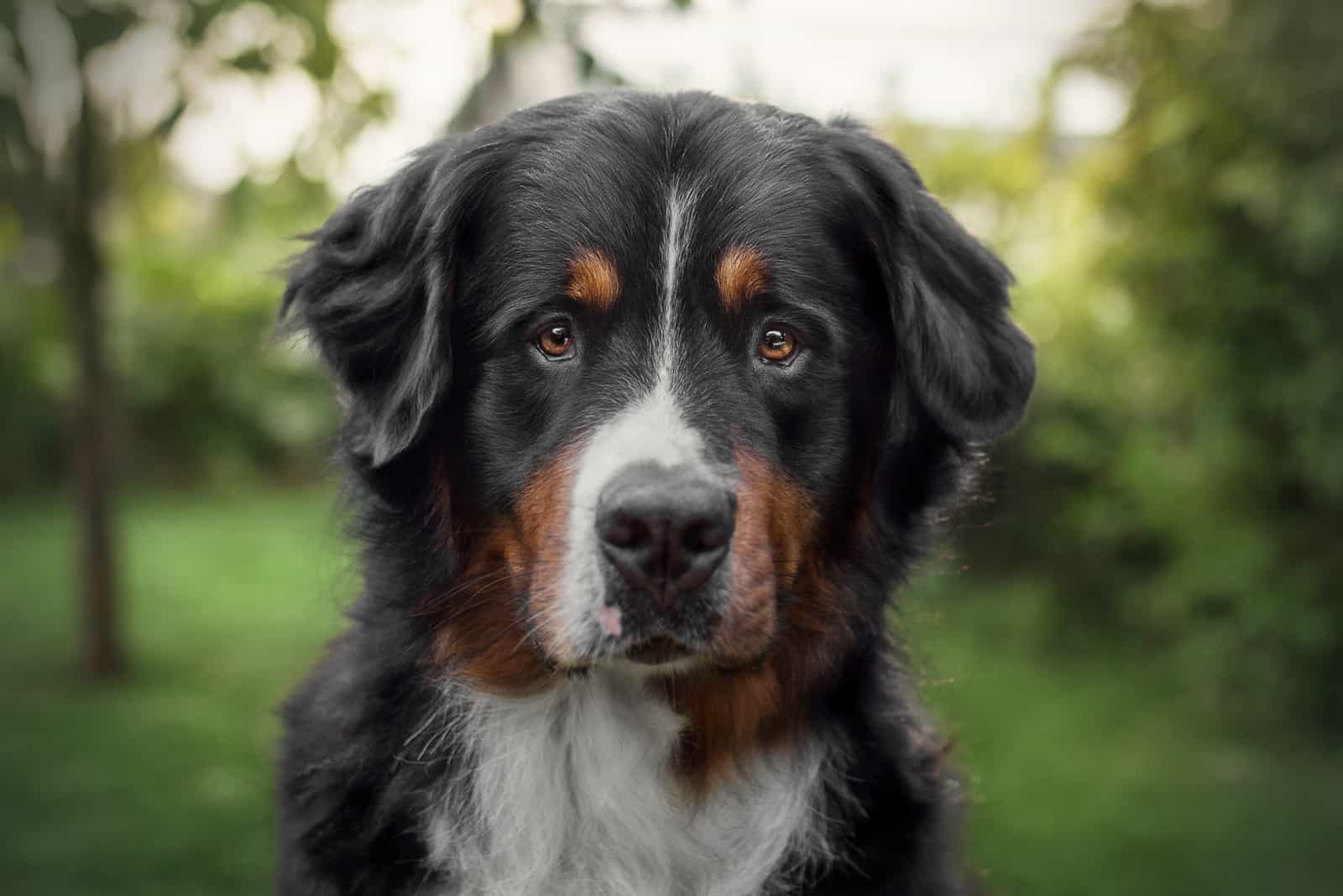 First on our list is a small kennel which is kind of a whole family affair. It is situated in the picturesque area of Woodstock. There is plenty of space on their property. And, that is all that a healthy Bernese dog might want and need. Endless acres of freedom. This means only one thing – free running and playing.
Do not worry, this kennel has signed the member code of ethics of the Canadian Kennel Club and they are proud members of it. Besides CKC, they are also members of the Bernese Mountain Dog Club of Ontario.
High health standards are a must for these breeders. Their dogs must pass OFA testing for Bernese Dogs critical health points. These test possible problems with the dogs' elbows, hips, and hearts, likewise there are tests for DM and vWD.
Before arriving at their new homes, new puppies must have all their vaccinations and be wormed, along with being microchipped, and have spent nine weeks with their mother. Once these conditions have been met, you can sign a purchasing contract with a two year health guarantee.
Sandylane Reg'd Breeder Details:
Address: Woodstock, Ontario
Phone number: 519-842-9309
Email: [email protected]
Website: Sandylane Reg'd
2. SunnyRidge Acres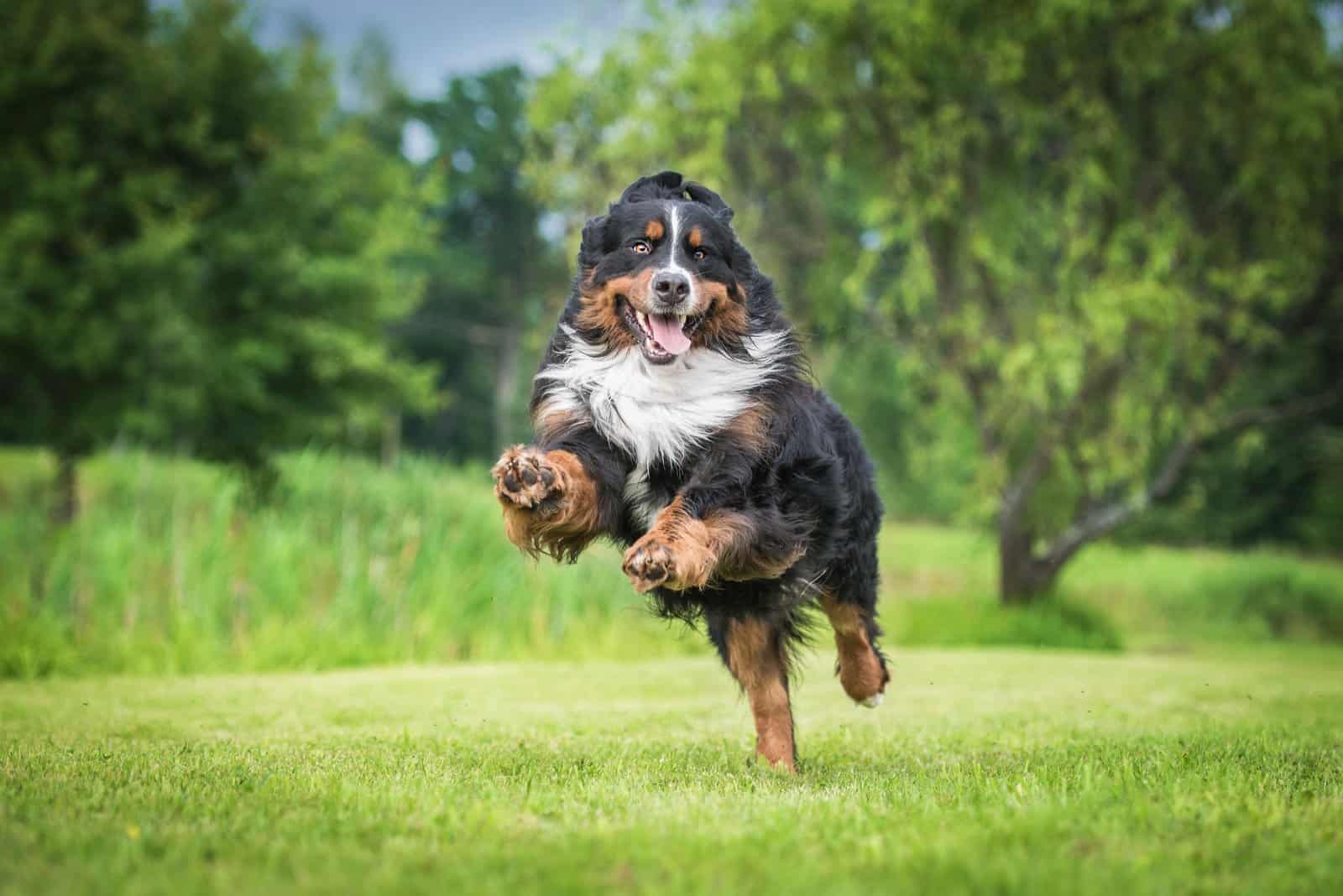 Next on the list is one truly sunny Bernese Mountain Dog breeder in Ontario. They have a property with a hardwood forest and steep ridges. There is a whole 30 acres of free space where their dogs can freely explore. It is a place that is truly connected to nature.
Before they are found a good home, these purebred dogs live within the family and are socialized well. There are a few questions on their site that you should answer before purchasing a Bernese Mountain Dog to see if this breed is for you.
All dogs come with premium membership of The Canadian Kennel Club and an appurtenant certificate. After purchasing, you get six weeks of health insurance. Shots, wormings, and the removal of dew claws are included too.
SunnyRidge Acres Breeder Details:
Address: Peterborough County, Ontario, Canada
Phone number: (705) 957-1706
Email: [email protected]
Website: SunnyRidge Acres
Instagram: SunnyRidge Acres
Pinterest: SunnyRidge Acres
3. Sweet Bernese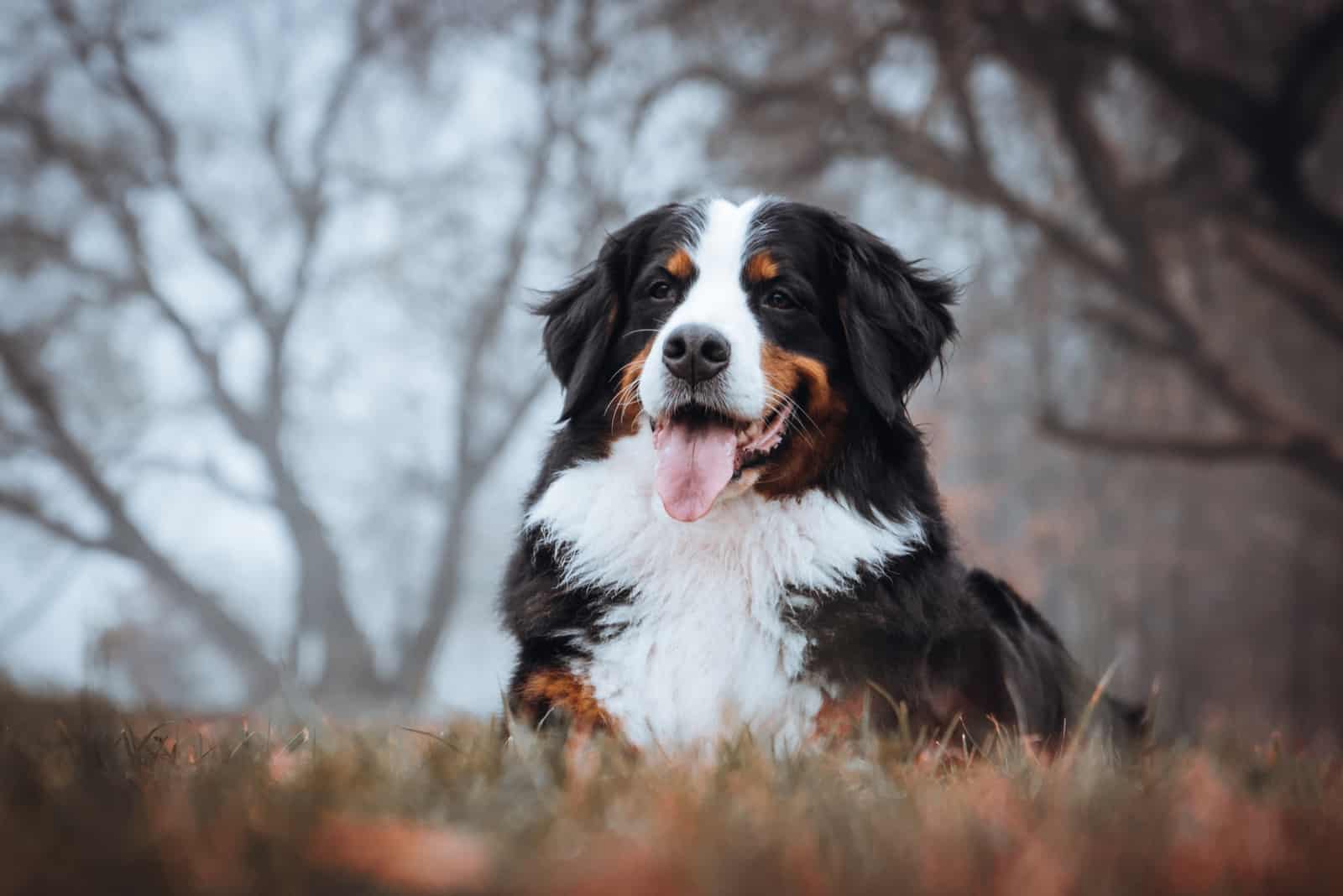 If you are looking for a dog that will be focused on their family and utterly loving, then these breeders are just for you. That is their main goal when breeding. Well, isn't that sweet.
These dogs get their lessons on behavior from an early age. They are used to being bathed, brushed, and having their nails clipped – basically all aspects of grooming.
They have a whole army of people who take care of the dogs. That is, a really harmless and cute army, because it is an army of nine children. Each of them takes good care of each puppy. This means that your puppy will be an excellent family dog.
All dogs go through health testing, such as x-rays of elbows and hips and all other necessary procedures. This is all in order to raise healthy puppies. That is why they take extra care of their breeding dogs as well.
If you decide to purchase a dog from these breeders, you will have a lifetime of support in raising your new best friend. If you are interested, there is an application form on their website to fill in.
Your dog will have all their shots and veterinary check ups and come with a one year health guarantee and at least three dewormings before arriving at your home.
The package also includes dew claw removal, a microchip, CKC registration, food sample, health insurance for 30 days, and photo and video material. All of this, and your puppy, will cost you about $2800.
Sweet Bernese Breeder Details:
Address: ​Chatham, Ontario, Canada
Email: [email protected]
Website: Sweet Bernese
Facebook: Sweet Bernese
Instagram: Sweet Bernese
4. Sally's Valley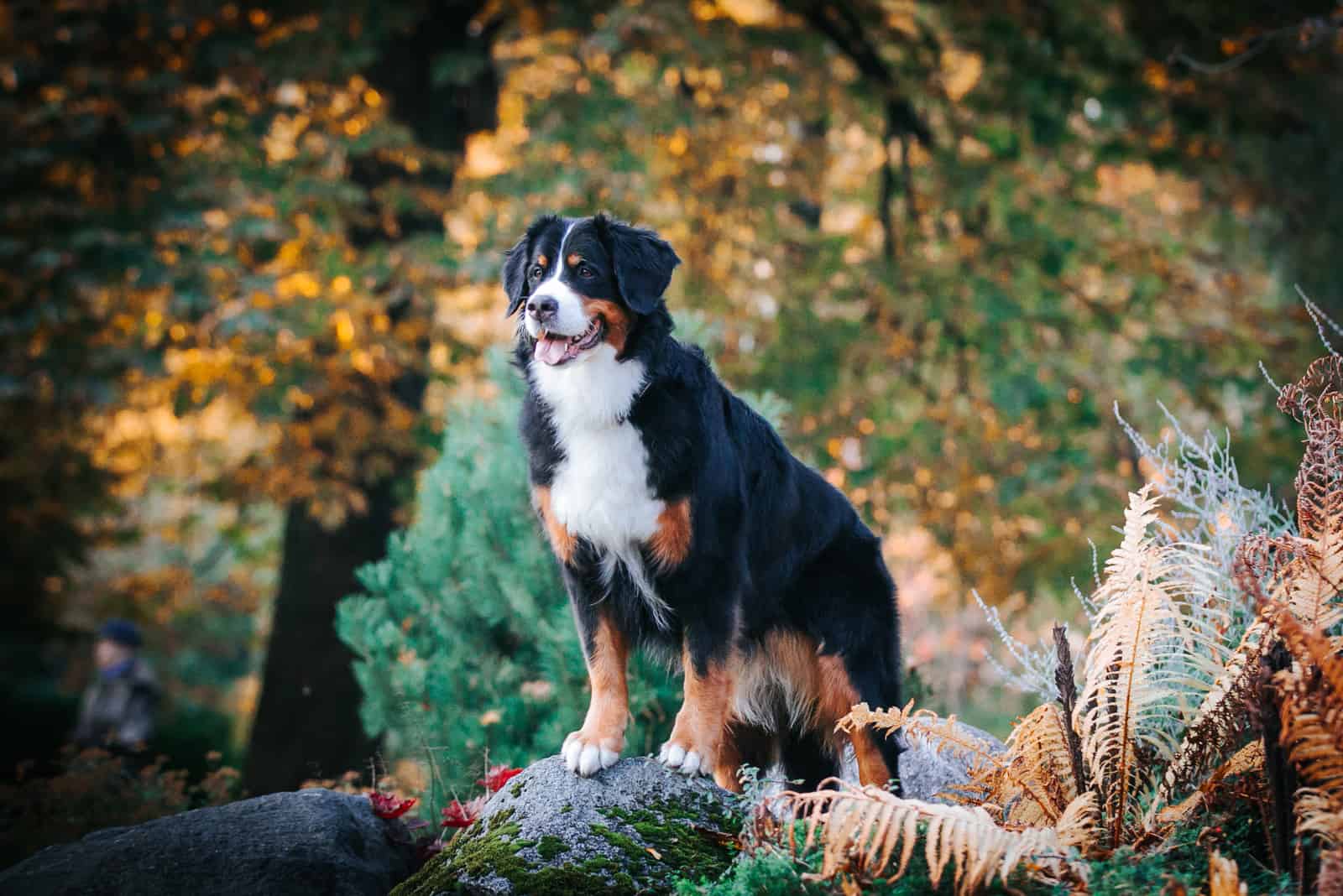 Next on our list are these unique Papillon and Bernese Mountain dog breeders in Ontario.
Besides breeding, these people also rescue abandoned dogs and cats. They have been breeding Bernese Mountain Dogs since 1993. First, they did it in Holland. Then in 1999, they continued doing the job as it should be done, but ino Canada.
They are hobby breeders. And there is a real zoo here. They will be very happy if you decide to visit them. Dogs of all breeds, birds of all breeds, horses, and even alpacas live on their farm. I think it is worth a visit.
They like a natural approach, so their puppies are on a raw food diet. But, you must pass their test if you want to purchase a dog from them. They must know that you are right for their puppy.
They are members of several breed clubs, such as the Canadian Kennel Club, the Bernese Mountain Dog Club of Canada, the Bernese Mountain Dog Club of Ontario, and Papillon Canada. They have their own opinion on health procedures for the puppies and this is something you should check out on their site.
Sally's Valley Breeder Details:
Address: Sunderland, Ontario, Canada
Email: [email protected]
Website: Sally's Valley
5. Country Raised Pups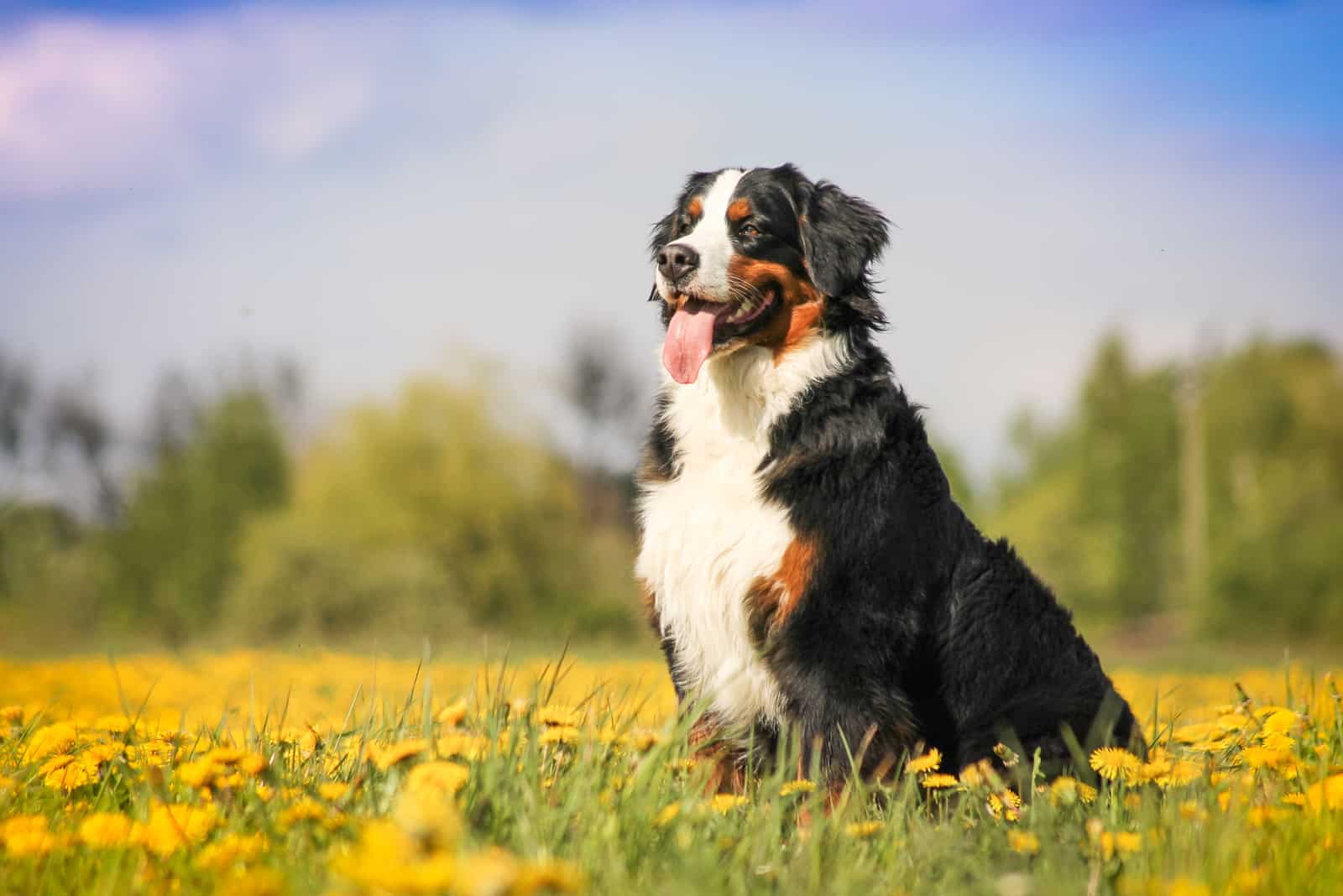 Near the Toronto airport is where one of the many Bernese Mountain Dog breeders in Ontario is placed. To be precise, this area is called Wellington County. And life is really good there. Their dogs enjoy a lot of space to run around and play in.
Their Bernese Mountain Dogs enjoy the company of Bernedoodles. This is another breed that can be found on their ranch. Meeting people and other dogs is only beneficial for their pups. It is an opportunity to teach them how to socialize well.
Their indoor spaces are well conditioned and there is no fear that these dogs will catch a cold in the cool Canadian winters. Also, there is no way they can be overheated on hot summer days because there is air conditioning there.
Newborn dogs from new litters are placed in rooms with heated floors, under heating lamps, and soothing music, so the atmosphere is as relaxed as possible. There is always fresh food and water to hand.
They want to raise a dog with an optimal temperament, beautiful appearance, and exceptional health. That is why their dogs go through a lot of check ups before arriving at their new home.
They are very serious about what they do and there are several application forms and contracts you will have to fill in before purchasing a dog from them. The price for a Bernese Mountain Dog is $3500 and you can pick him up when he reaches eight weeks of age. And it is good to mention, there is a waiting list.
Country Raised Pups Breeder Details:
Address: Palmerston, Ontario, Canada
Phone number: 226-622-0954
Email: [email protected] or [email protected]
Website: Country Raised Pups
Facebook: Country Raised Pups
Instagram: Country Raised Pups
6. Northern Paws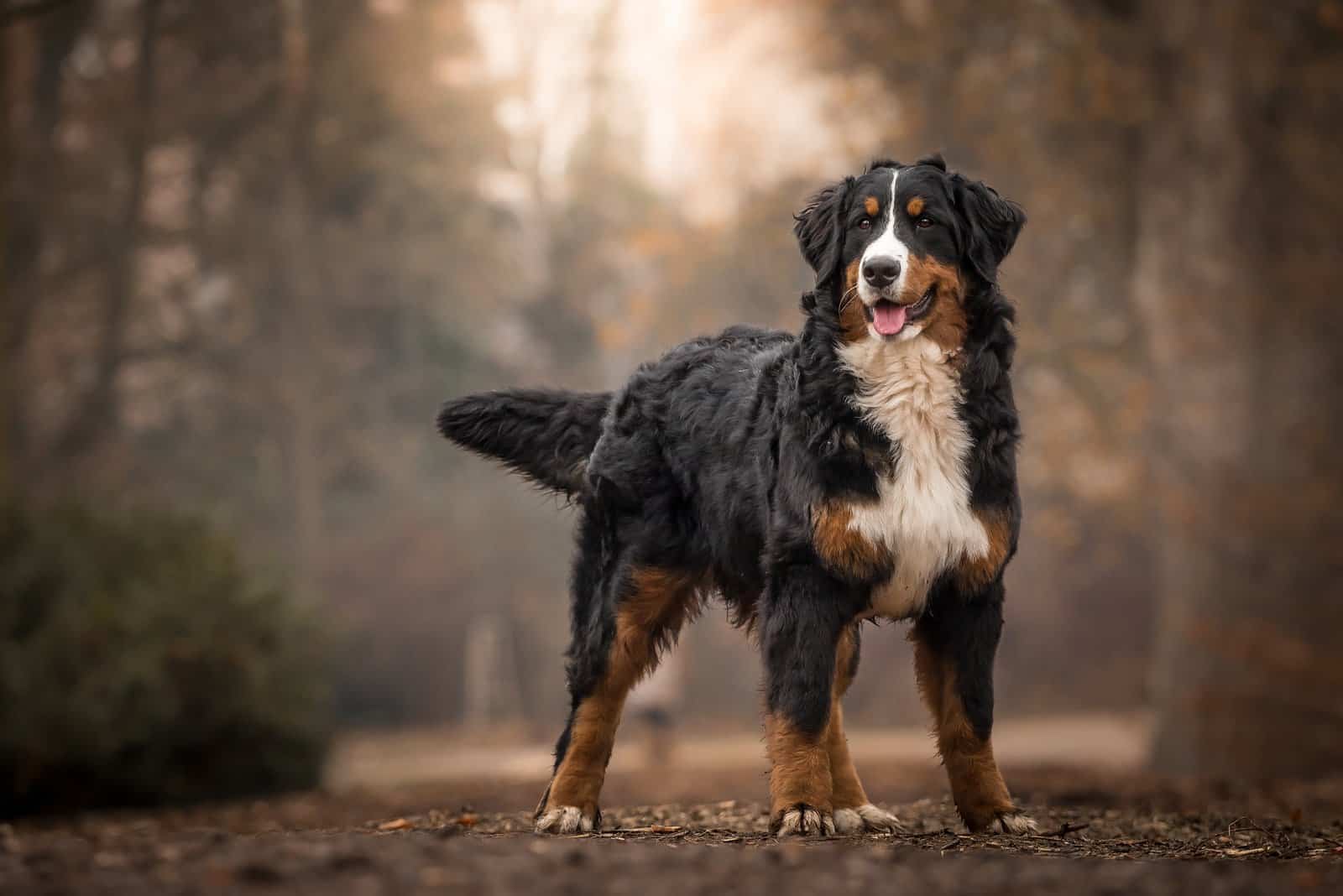 Among the list of the best Bernese Mountain Dog breeders in Ontario, there is a place for one more kennel. They are raising lovely Bernese Mountain Dogs and English Mastiffs.
If you are looking for a Bernese Mountain Dog of European descendancy, then you are in the right place. These breeders work with the best European bloodlines of larger bone structured dogs.
They follow international health guidelines and health standards. These standards consider hips and elbow issues and involve specific tests for genetic backgrounds. They also follow FCI and CKC standards for dog shows.
These dogs are raised at home, which means they are well socialized. They are available to all your questions. For example, what is the difference between male and female Bernese Mountain Dog, and what Mini Bernese Mountain Dogs are. There are no stupid questions.
They are also a rescue for abandoned dogs. So, if you are more fond of adult dogs than puppies and want to do a good deed, then you should contact them. Rehoming a dog is a noble act.
Northern Paws Breeder Details:
Address: Innisfil, Essa, Ontario
Phone number: 705-715-5974
Email: [email protected]
Website: Northern Paws
The Bottom Line
If you are considering purchasing a puppy from one of the Bernese Mountain Dog breeders in Ontario, then this list may help you to choose the perfect breeder.
Adopting or buying a dog is a big decision in your life and you should think twice before you decide. It is important equally for you and for your future dog.
Having a dog is a huge responsibility. There are plenty of life changes you will have to plan before buying one. The bigger the dog, the greater the expenses. You should carefully plan Bernese Mountain Dogs costs before purchasing one. And, that is only the first thing to consider – the financial side.
You should also consider the space needed for a dog and the energy involved in training one. And, not to mention, you'll need to consider what you should do with them while you are on vacation. Do you have a reliable person for pet sitting or would you bring them along?
Bernese Mountain Dogs are big dogs and they require a lot of space, a lot of time, and a lot of food, which means quite a sum of money. And, it is not very ethical to leave a dog on the street once you are no longer able to afford him.
That is why you should do your research. Some breeders offer lifetime support for their customers. And, that is also why they have big demands when they're selling a dog. That is, by the way, a trait of a good breeder.
Be careful, think it through, and good luck. I wish you the best of luck in finding the perfect new best friend.
Read Next:
10 Reliable Portuguese Water Dog Breeders In Ontario (2022)
Maltese Breeders In Ontario: Best 5 Breeders For 2022!
Top 6 Amazing Bernese Mountain Dog Breeders In Colorado