There is no doubt that Yorkies are the cutest little dogs in the world! These toy dogs were extremely popular in the early 2000s. Despite the rise of large dog popularity, the fabulous Yorkshire Terrier continues to be among the favorite dog breeds of the Canadian folk.
Yorkshire Terriers are often described as small dogs with great personalities. There is one quote from a fellow breeder that perfectly describes the unique Yorkie — "If you want loyalty, get a dog. If you want loyalty and attention, then get a Yorkie !" — KatesKids.
If you are new to the Yorkshire Terrier world and want to get to know this dog breed better, then a good start is to find reputable breeders who live and breathe Yorkies!
Today we have prepared the top six ethical Yorkie breeders in Ontario who selflessly share their experience and love for this toy breed.
Here are the best Yorkie breeders that Ontario has to offer!
Yorkshire Terrier Puppies For Sale In Ontario
At first glance, Yorkshire Terrier puppies seem relatively easy to breed. However, breeding such toy dogs isn't all roses and sunshine. Toy and teacup dog breeds are more prone to certain health issues than others. So, it takes a lot of knowledge and experience to develop a tiny dog that is both healthy and good-looking.
Reputable Yorkie breeders in Ontario have had Yorkshire Terriers for quite a while. Throughout many years of breeding Yorkies , these breeders have gathered a good deal of expertise.
Such Yorkie breeders are registered with the Canadian Kennel Club ( CKC ) and their purebred dogs are backed with multigenerational pedigrees . I would say that those are the first signs of reputable Yorkshire Terrier breeders.
On the flip side, Ontario is home to unethical Yorkie breeders that we all have to be wary of. Normally, when you search for " Yorkie breeders in Ontario " , various online pet markets pop up.
Although many adverts may seem convincing, there could be potential scammers and unethical Yorkie breeders behind the scene.
So, before jumping to conclusions and purchasing a Yorkie puppy just because "it looks cute in the photos" , make sure to do a lot of research about each Yorkie breeder .
Well, I'm happy to say that we did that part for you! Now, relax and read more about these paw-ssionate Yorkie breeders in Ontario !
1. Adanta Yorkshire Terriers, Simcoe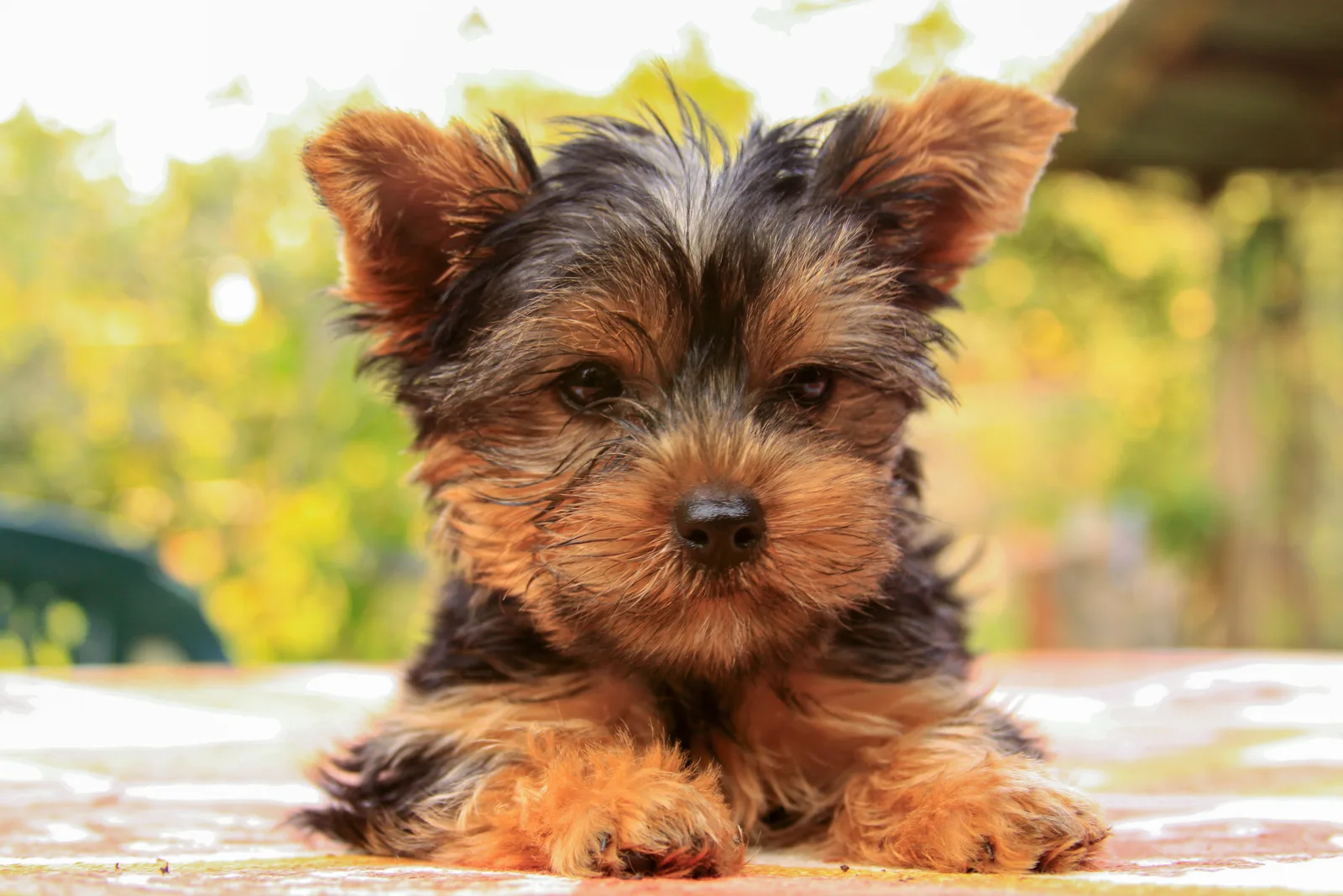 First up we have the well-known Adanta Yorkshire Terrier breeder . They are located just an hour drive from the Hamilton Airport. So, you can pick up your Yorkie as soon as you hop off the airport.
But, there is no need for you to travel because Adanta Yorkshire Terriers can be found across the whole U.S., and even Colombia!
Who They Are
Bill and Marilyn Burleson are breeders behind the Adanta Yorkshire Terriers breeding program. They love their little Yorkies and often refer to them as "little souls" .
With over sixteen years of experience , the Adanta team continues to produce outstanding Yorkie puppies while focusing on preserving a healthy toy dog breed.
Breeding Program
Adanta Yorkshire Terriers do not produce Yorkies just to sell them. They strive to produce the best Yorkshire Terrier bloodline . Therefore, they produce these toy dogs first and foremost for themselves.
Their breeding program is very unique. Throughout the years, the Adanta team has achieved incredible genetic background in their Yorkie puppies .
Their Yorkies carry high-quality and healthy genes that are passed onto future generations. What makes their breeding program unique is the development of silver blue and steel blue coat colors that are as soft as silk.
Until they reach twelve weeks of age , Adanta Yorkshire Terriers stay with their breeders and undergo all needed health tests.
What They Offer
Adanta Yorkshire Terriers offer healthy Yorkie puppies with wonderful temperaments . They also offer a lot of information on the breed itself.
They occasionally have Teacup Yorkies that are sold to specific families. That being said, they make sure each candidate is interviewed and screened before being taken into consideration.
What I find great about these Canadian dog breeders is that they offer hand delivery of their little Yorkies . As we previously mentioned, Yorkies can be picked up in many Canadian cities (Hamilton, Mississauga, Brampton, Kitchner, Guelph, Waterloo, Oakville, etc.) as well as in most of the fifty states in the U.S.
Adanta Yorkshire Terriers details
Email: adanta@ adantayorkshireterriers .com
Book an appointment: [email protected]
Website: Adanta Yorkshire Terriers
Phone: +1 519-426-4638
Location: Greater Toronto area, Simcoe, Ontario , Canada
Facebook: Adanta Yorkshire Terriers
2. ByTown Yorkshire Terriers, Ottawa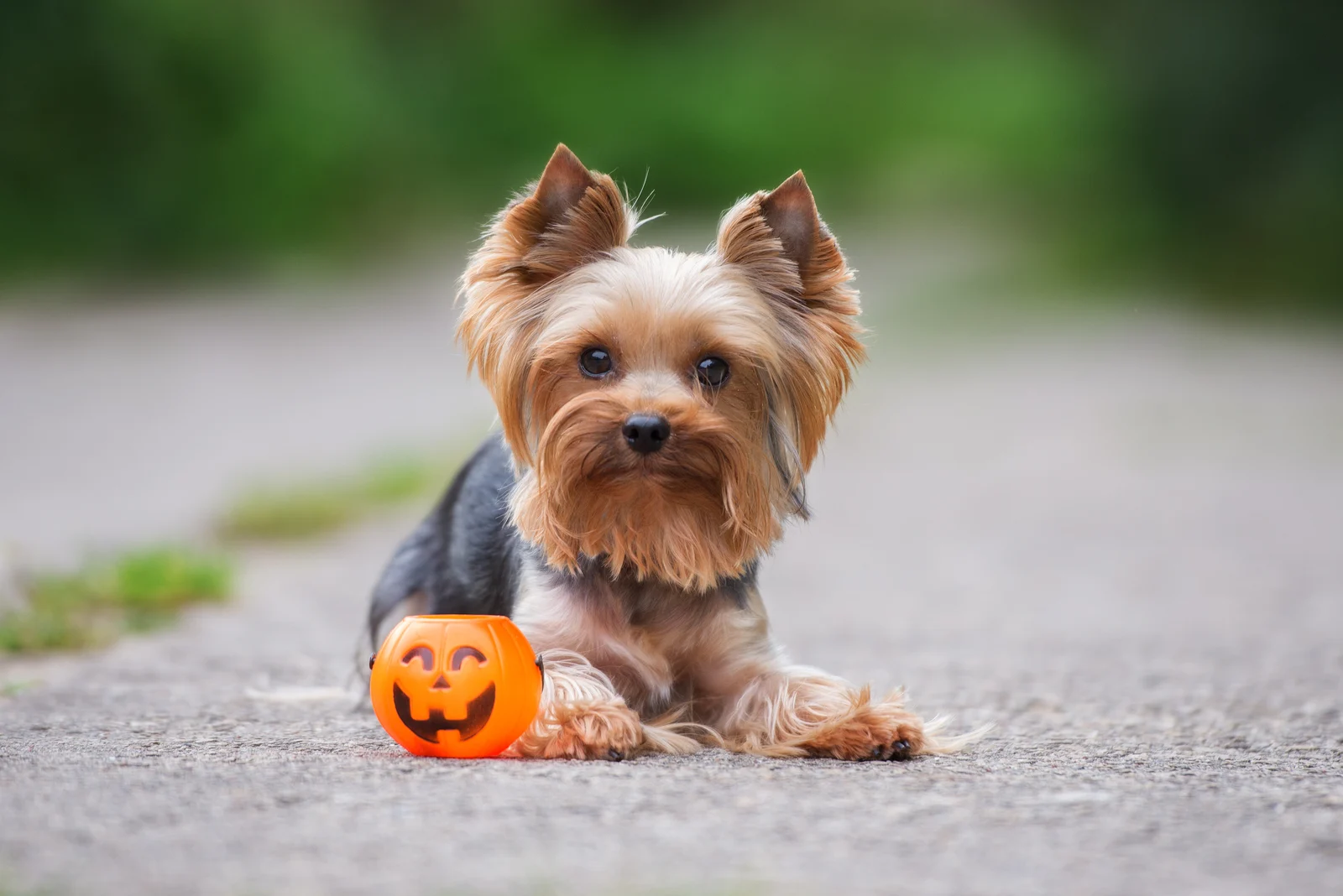 ByTown's story starts back in the 1970 when a small Yorkie runt found its way to their house. Well, the rest is history.
Today, ByTown Yorkshire is a reputable Yorkie breeder who is nested in the Ottawa Valley, Ontario .
Who They Are
A moving background story led to a serious Yorkie breeding business called ByTown Yorkshire Terriers . Trixie the little Yorkie runt lived to be 16 years old. During her lifetime, she gifted three litters of beautiful Yorkie pups.
This is how it all started. Today, this Ottawa based Yorkie breeder specializes in producing extraordinary Yorkshire Terriers.
Breeding Program
You can only find pedigree champion dogs at ByTown breeders . Their breeding program consists of a healthy breeding stock that has roots from Russia, Hungary, Greece, and Latvia.
Such a diverse gene pool enables ByTown Yorkshire Terriers breeders a lot of space for constant breed improvement. And that is the main focus — to produce the best Yorkies .
What They Offer
Every single adult and Yorkie puppy is health tested. Regularly checked by a professional vet , each Yorkie pup receives age-appropriate vaccination, deworming treatments, and a microchip.
And that's not all! Championship pedigree is guaranteed, as well as a limited CKC registration. Every puppy is sold on a non-breeding contract and there is a long waiting list . So you might want to reserve your spot.
Keep updated for Yorkie news on their website. For instance, the most recent news is about their lovely champion Yorkie participating in the Barrie Kennel and Obedience Club show.
ByTown Yorkshire Terriers details
Email: [email protected]
Website: ByTown Yorkshire Terriers
Phone: +1 613-371-8020
Location: Ottawa Valley, Ontario , Canada
Facebook: Bytown Yorkies
3. OZ Yorkshire Terriers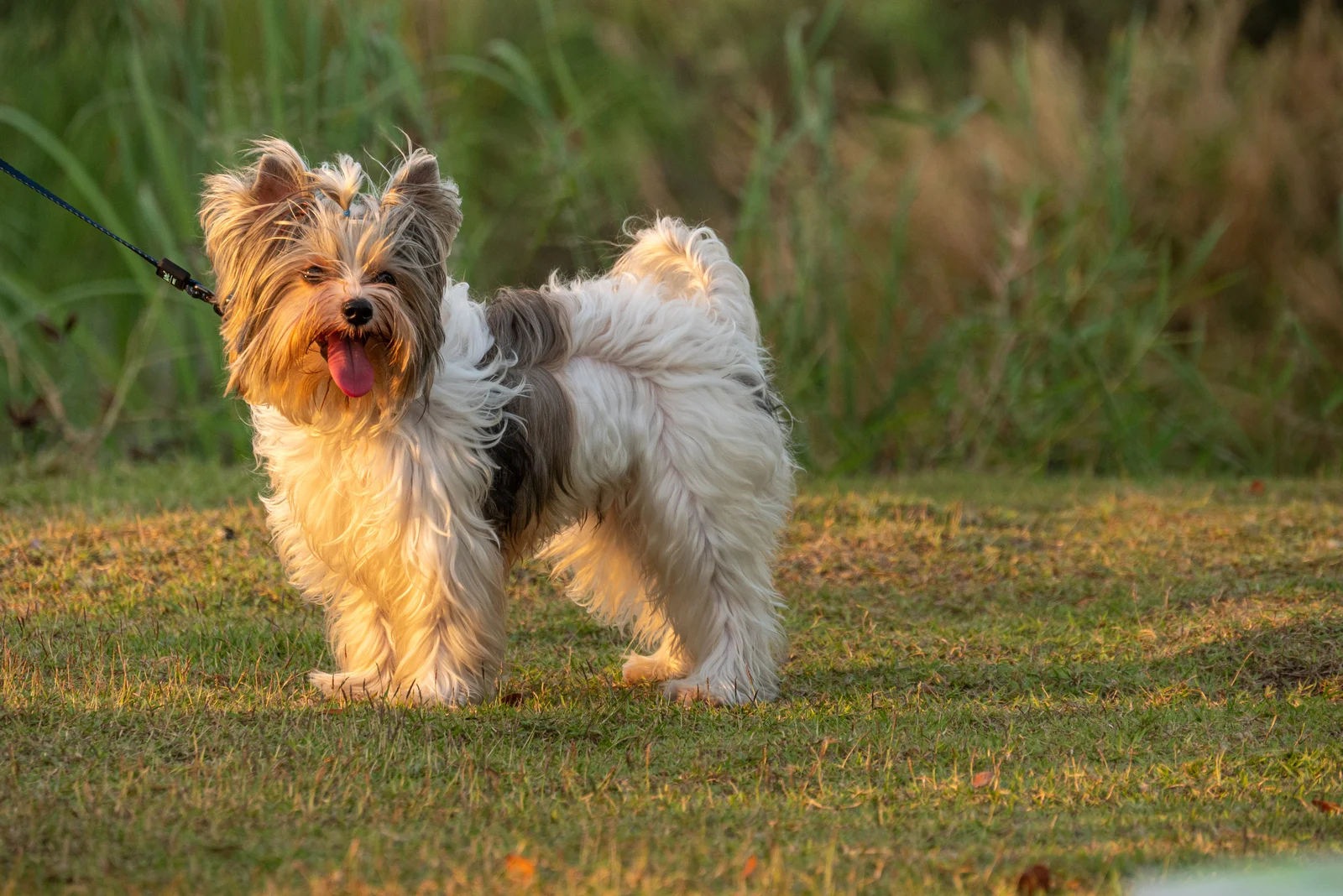 This reputable Canadian Yorkie breeder does not have an official website. However, it would be a shame not to put them on our list. OZ Yorkshire Terriers have so much to offer!
Who They Are
Based in Oakville , Ontario , OZ Yorkshire Terriers is run by Loreta Serafini. For OZ Yorkshire Terriers , numbers speak louder than words.
With over twenty-five years of experience , Loreta has raised over seventy champion Yorkies. Not only have her puppies participated in championships across Canada , but they have also won many prizes across the United States.
Loreta is a member of the Canadian Kennel Club (CKC) and the Canadian Yorkshire Terrier Association.
Breeding Program
Loreta breeds Yorkies in accordance with the Yorkshire Terrier breed standard. When you take a look at her Yorkies , you may notice how shiny and beautiful their coats are. This is because Loreta puts her Yorkies' health first.
A beautiful puppy is healthy on the inside. Therefore, the whole breeding program is primarily directed to the Yorkie 's health status.
Another part of her breeding program that is of utmost importance is passing sound temperament genes. OZ Yorkshire Terriers are true representatives of kind-natured toy dogs .
What They Offer
If you decide to purchase an OZ Yorkshire Terrier , Loreta is here to provide you with a lifetime breeder's support . She kindly welcomes every potential Yorkie owner, providing them with a lot of information and advice on the Yorkie breed.
Loreta is one of the few Canadian breeders that organizes puppy get-togethers for families that purchased a Yorkie from her.
OZ Yorkshire Terrier puppy is backed with a written health guarantee and packed with great personality!
OZ Yorkshire Terriers details
Email: [email protected]
Phone: + 1 905-845-0526 or Cell: +1 905-334-8526
Location: Oakville , Ontario , Canada
4. Paris Yorkies, Thornhill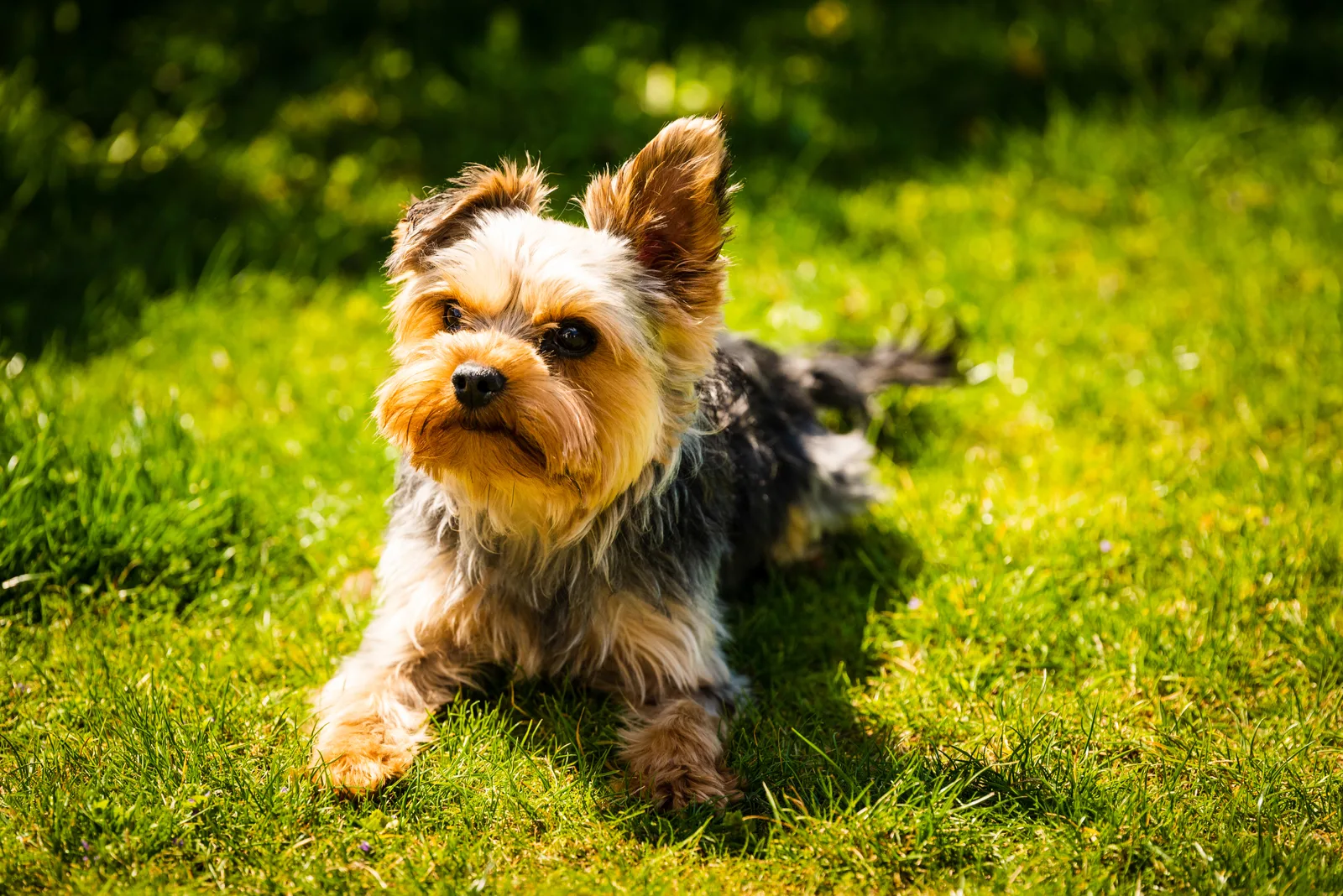 An active and ethical Canadian Yorkie breeder that will definitely have you thinking "I need this Yorkie puppy right now!
We're happy to introduce Paris Yorkies , who are located in Thornhill , Ontario , Canada .
Who They Are
A reputable Yorkie breeder and a skilled Yorkie groomer!
The name Paris originates from the first Yorkie puppy Irina Falk owned. After a bit of research, Irina stumbled across a beautiful male Yorkshire Terrier from France that soon became her foundation stud dog.
Selecting such a quality champion stud dog has led to establishment of an outstanding breeding program.
Breeding Program
Paris Yorkies breeding program takes place in a loving home. What a better environment than a warm home that is full of loveable humans, right? These Yorkies are living their best lives!
Paris Yorkies ' quality lineage features International and European champions . So if you are thinking about purchasing a Yorkie from this breeder , you know that it will steal the spotlight on each championship show.
As an excellent CKC breeder , Irina makes sure that each Paris Yorkie pup is under vet surveillance and receives proper immunization.
In 2021, Paris Yorkies breeders also introduced purebred CKC registered Chihuahuas in their breeding program.
What They Offer
Paris Yorkies is the breeder you've been searching for. Especially if you were searching for a show-quality Yorkshire Terrier . Before this pup gets to your home, it receives proper medical care ( vaccination , microchip, deworming treatment, and vet check-up).
A one year health guarantee against breed-specific congenital diseases and a six-week pet insurance is included in the puppy price.
As for important documentation, Paris Yorkies come with CKC registration under a non-breeding certificate . This means that future Yorkie owners must not breed the dog they purchase from this breeder .
Paris Yorkies details
Email: [email protected]
Website: Paris Yo rkies
Phone: +1 416-818-9246
Location: Thornhill , Ontario , Canada L3t 1b5
Facebook: ParisYorkies Canada . Yorkshire Terriers
5. Tarmar Kennel Perm Reg'd, North Bay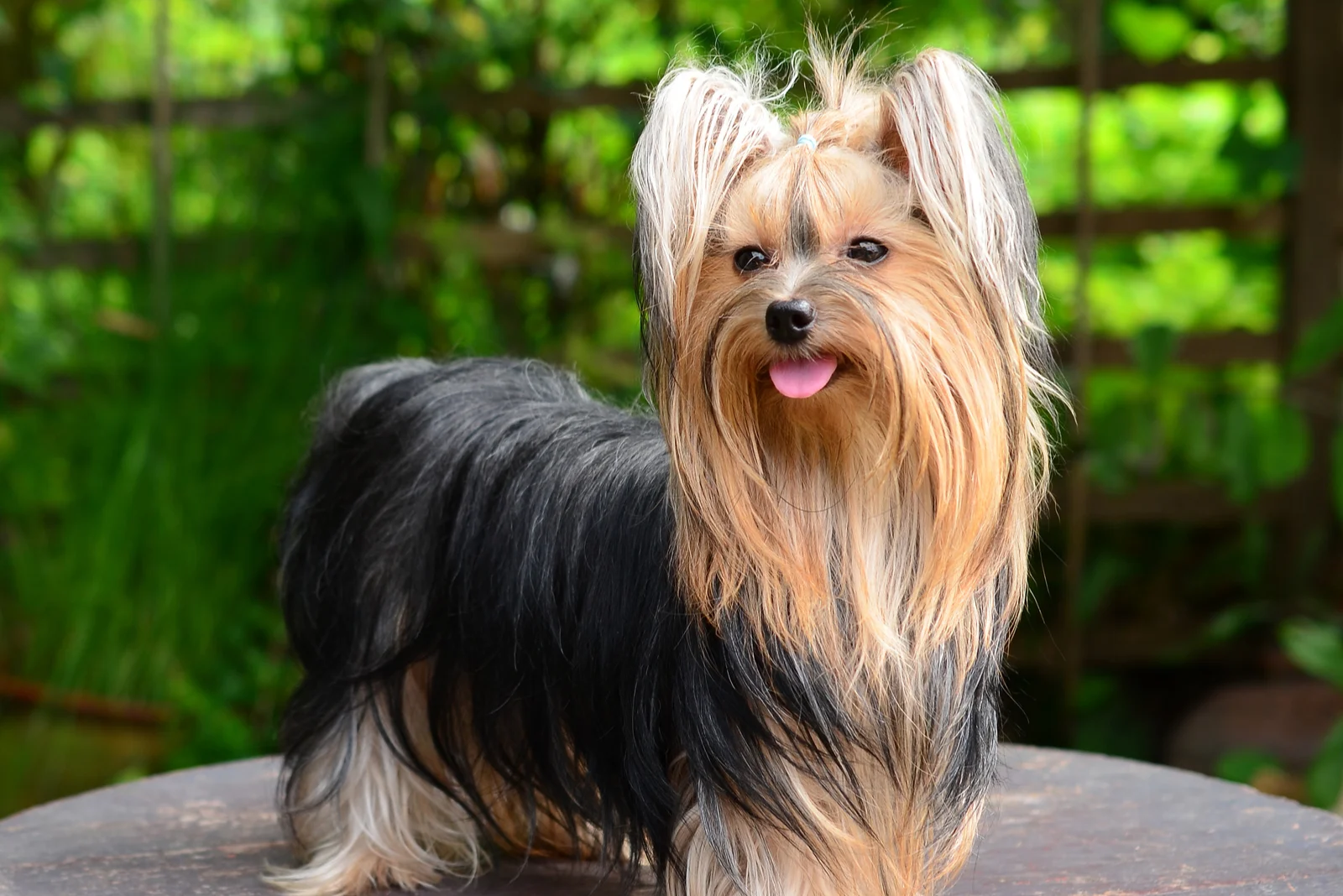 Tarmar Kennel is a permanently registered CKC kennel located in North Bay, Ontario . The first thing I have noticed with this knowledgeable Yorkie breeder is how much information they provide on this toy dog breed.
Tarmar's Yorkies are first and foremost their loving family members.
Who They Are
For the last thirty two years, Tarmar Kennel has been dedicated to improving and protecting this beautiful dog breed. And, these breeders aren't only focused on the breeding program.
Tarmar Kennel is known for dog showing and winning championships!
Breeding Program
Tarmar Kennel produces occasional Yorkie litters. They aim to breed champion Yorkies that are great family pets at the same time. You should see how well they get along with children!
These reputable breeders are putting all efforts into producing healthy Yorkshire Terrier puppies because a healthy Yorkie is a happy Yorkie and that's all that it matters!
What They Offer
Tarmar Kennel offers everything that a new Yorkie owner needs — from puppy packs, breeder 's support, training manuals to puppy food.
All necessary documentation such as CKC registration certificate and vet records are included in the Yorkie puppy price.
I personally find their website very educational. There is a lot of information about keeping the Yorkie as a family companion, as well as grooming and maintenance tips. Make sure to check them out!
Tarmar Kennel details
Email: [email protected]
Website: Tarmar Kennel
Phone: +1 705-472-4881
Location: North Bay, Ontario P1A3G5 Canada
Facebook: Tarmar Yorkies
How Much Do Yorkies Cost In Canada?
Yorkshire Terriers are widespread in Canada and the U.S. What this means is that their price may vary depending on the location and the breeder 's reputation.
The cost of a purebred Yorkie in Canada usually ranges between $1300 and $3000.
It may come off as a surprise, but I have found out that some Yorkie mixed breeds get more expensive than purebred Yorkies . For example, a Yorkiepoo puppy starts at $3000 and can get up to $4000. On the other hand, Morkies ( Maltese Yorkie mix) and Shorkies (Shih Tzu Yorkie mix) cost between $450 and $2000.
Yorkies are known to live up to 16 years, which is an ongoing expense. However, the most money you will spend on a Yorkie puppy will be during the initial year of adoption. It takes dollars and time to gather all the puppy necessities.
Not to mention vet bills! These may get high because the Yorkie breed comes with a few inherited health problems. But, if you carefully choose a reputable Yorkie breeder, the chances of your Yorkie pup inheriting congenital disorders are reduced to a minimum.
Adding a few more dollars to your budget and paying for a healthy Yorkie puppy from a reputable breeder is a way to go. I strongly advise you to avoid puppy mills and non-verified Yorkie breeders at all costs.
Final Thoughts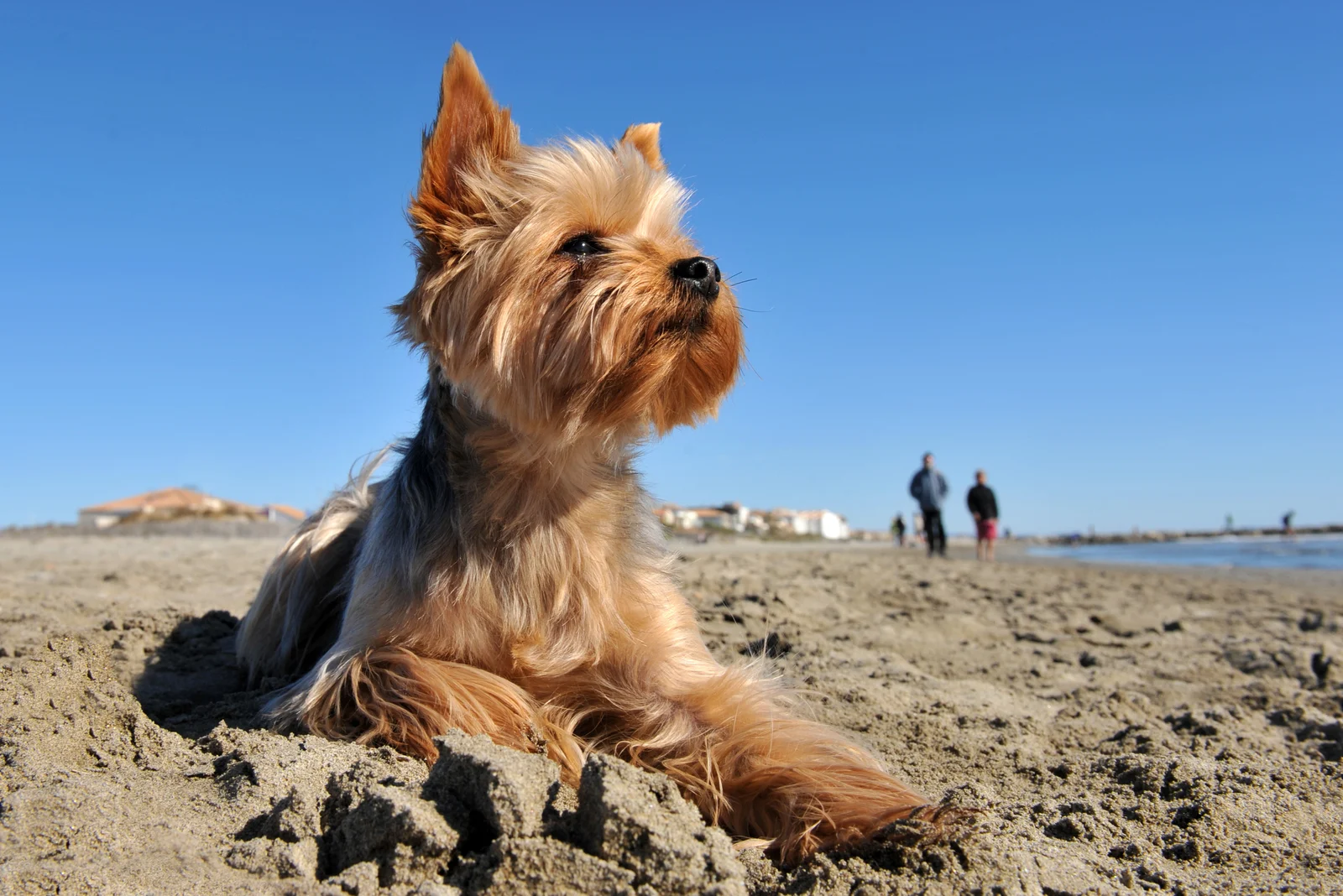 Searching for a fabulous, yet affectionate and intelligent dog is finally made easier. Hopefully you cut down the competition and chose the perfect Yorkie breeder in Ontario .
All of these Yorkie breeders on our list are incredible and it might still be a challenge to choose only one. However, you have got to make a decision whether you want a show dog or a family dog.
A Yorkshire Terrier can be all of that in a small, compact size. Some future Yorkie owners debate whether it's better to choose a female or a male Yorkshire Terrier . This shouldn't be an issue, as both Yorkie genders make amazing companions.
If you have chosen one of your favorite Yorkie breeders in Ontario , be prepared to welcome a one-of-a-kind Yorkie pup to its new home .
Related Content