If you're in search of a trustworthy White Golden Retriever breeder, it's time to stop your hunt because this article contains just what you need!
You can find a White Golden Retriever breeder on almost every corner, but unfortunately, not all of them are ethical and trustworthy. This is why I decided to make a list of the best White Golden Retriever breeders near you!
The Golden Retriever breed is one of the calmest, most affectionate, and loving types of dog that can be the perfect family pet.
These canines are also great as therapy or service dogs. On the other hand, they lack protective instincts, so I wouldn't recommend them as guard dogs.
Coat color is the main reason why these canines aren't "regular" Goldens, but English Cream/White Golden Retrievers.
The white coat is the main symbol of English Cream Golden Retriever puppies, and one of the reasons why they're considered more unique than other types.
If you're considering getting one of these white-coated beauties, I'd recommend you to read on and check out this list of reputable White Golden Retriever breeders!
White Golden Retriever Puppies For Sale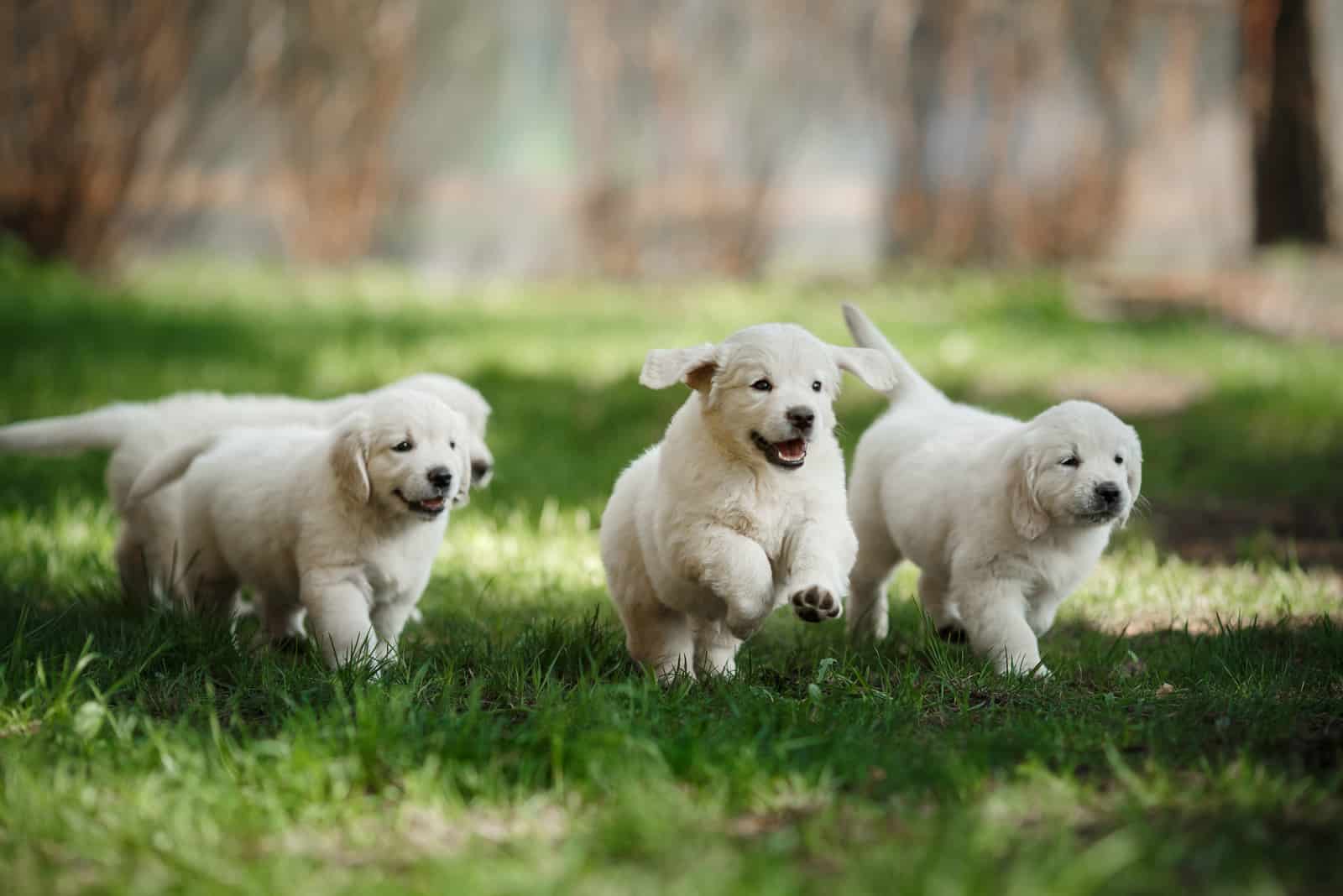 There are plenty of breeders in the U.S. that are promising top White Golden Retriever Puppies without providing enough information about their bloodline, pedigree, and overall health.
Finding a reputable breeder is a crucial step to owning the perfect family pet. If you're not sure whom you can trust, don't worry… I've got you covered!
These are some of the most reputable English/White Golden Retriever breeders in the U.S.:
Top 5 White Golden Retriever Breeders
1. Recherche Goldens.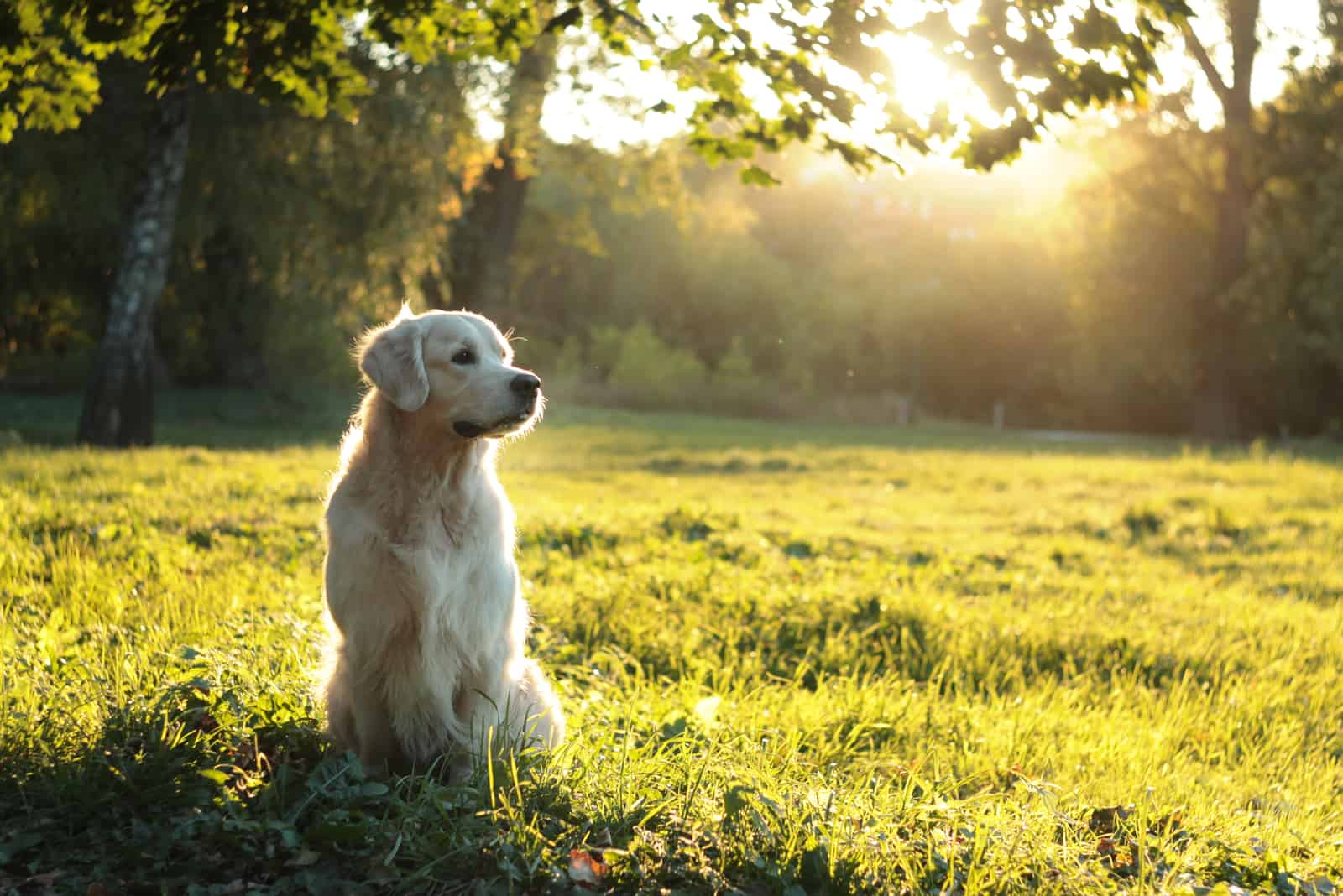 Recherche Goldens is the home of the top-class English Cream/White Golden Retrievers that'll sweep you off your feet as soon as you lay your eyes on them!
Numerous prizes and a strong pedigree are a guarantee you're going to get one of the most beautiful dogs in North Carolina and beyond.
The Recherche kennel offers health certificates for all adult dogs, including eyes, hip, heart, and elbow health clearances. This means that the parents of your future White Golden Retriever puppy are in perfect health and good overall condition.
Your future pup might be a superstar as puppies from this kennel regularly appear on commercials, TV shows, and other television programs.
Charity and Jamel Hamka, the owners of Recherche Goldens, welcome all visitors and future pet owners to their dog facility from Monday to Saturday.
Website: Recherche Goldens
Location: Statesville, North Carolina
Phone: 980-223-2779
Email: [email protected]
2. Chadwick's Goldens – California.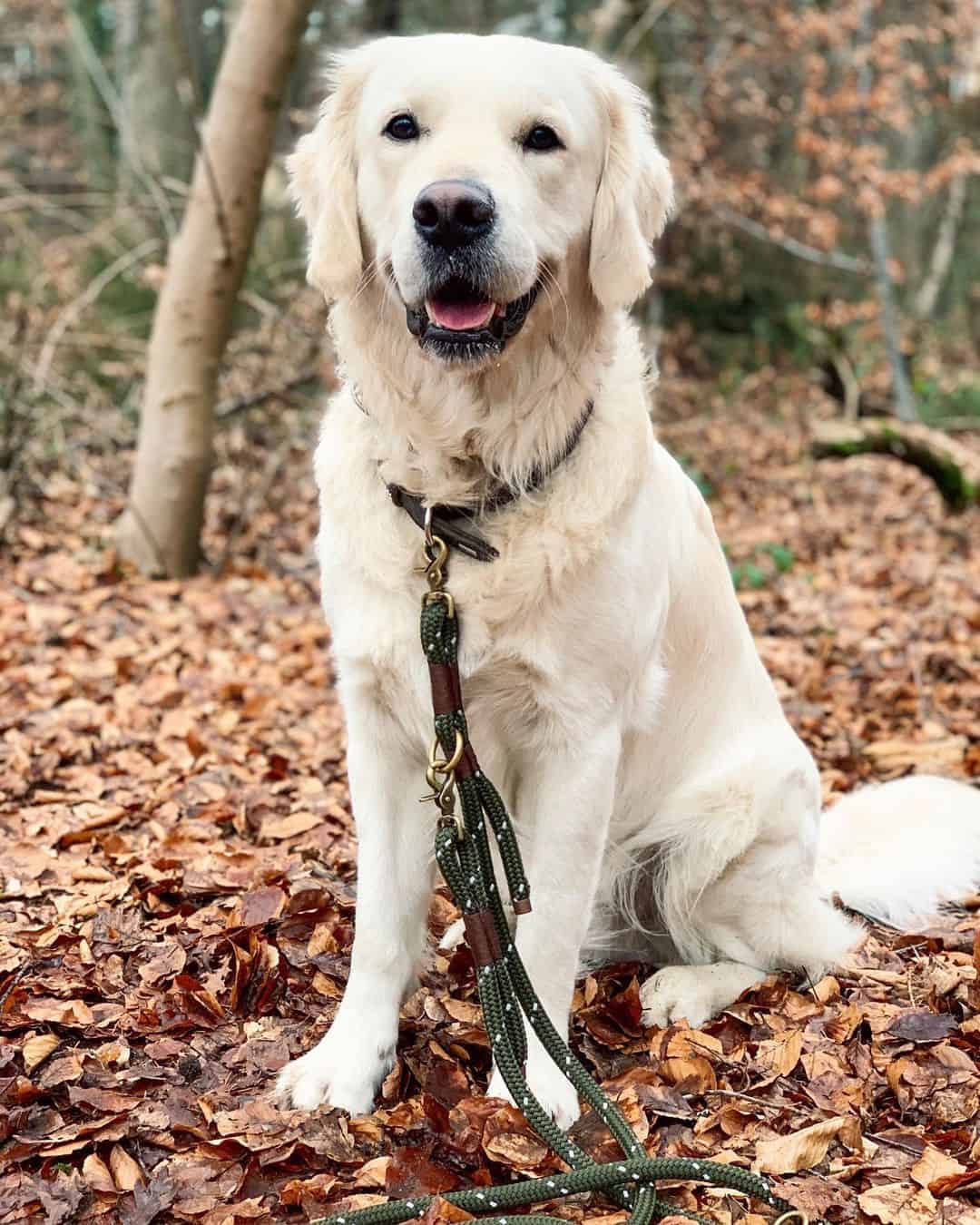 Photo from: @brun.othegolden
If you're looking for a little English Cream champ, Chadwick's Goldens might be just what you need!
The owner of this kennel has been an active breeder of Golden Retrievers for almost 20 years. The breeder boasts about having some of the best champion bloodlines in Southern California.
A loving environment and high standards are Chadwick's kennel's guarantee that you'll receive an adorable pup that'll become a great family dog.
Most future dog owners look for puppies that are up to the American Kennel Club (AKC) standards.
This breeder follows the AKC guidelines, which is another guarantee of an awesome Golden Retriever puppy.
Chadwick's Goldens is the home of English Cream Retrievers of European origin and American Golden Retrievers of high quality.
If you're looking for a new puppy, this is the right place to visit.
Website: Chadwick's Goldens
Location: Hemet, California
Phone: 951-756-1960
Email: [email protected]
3. River Valley Goldens.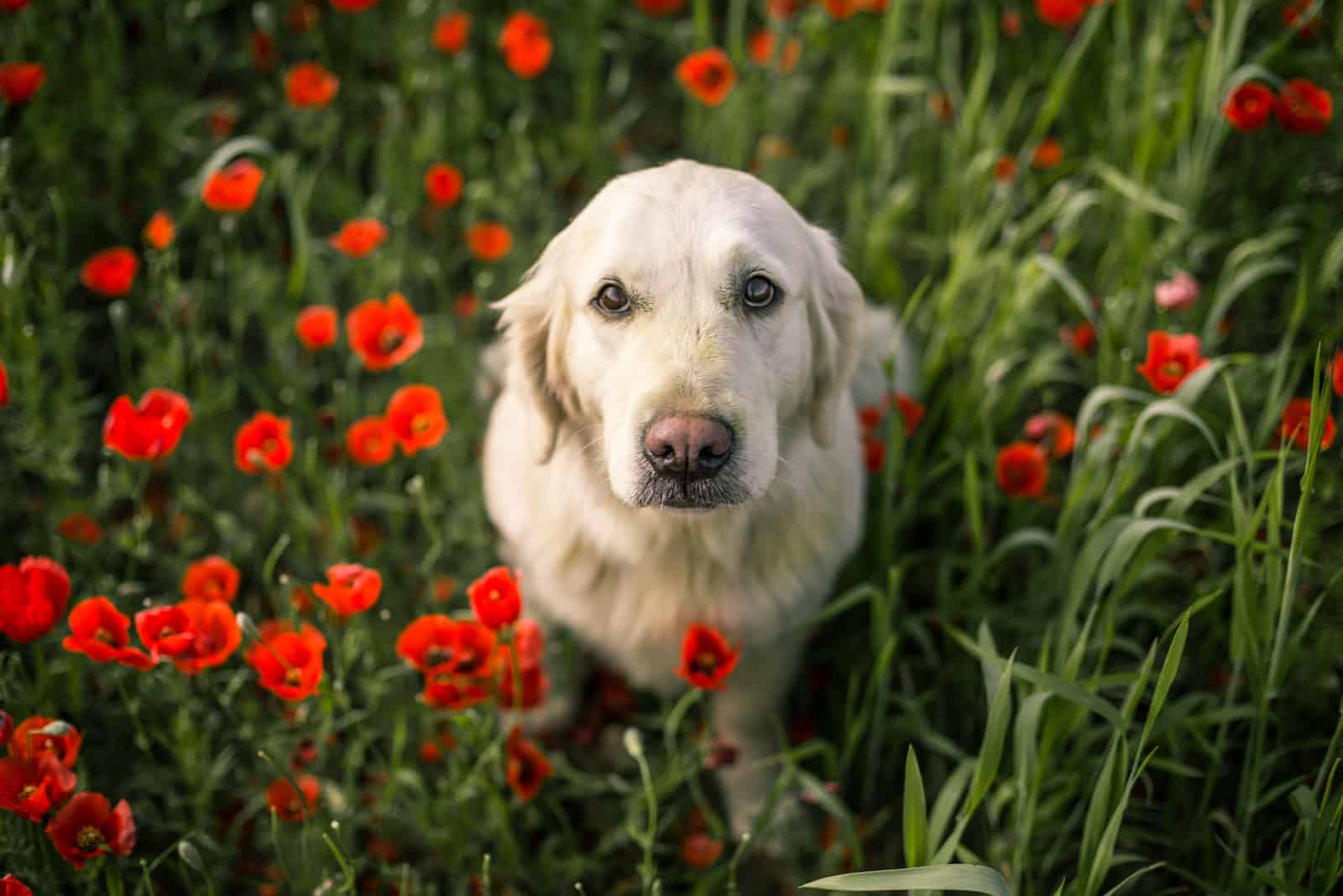 Small breeders can be just as trustworthy as the breeders that became "big names" in the dog breeding business.
River Valley Goldens is just one of the many examples of such breeders that offers beautiful cream-colored puppies.
A 17-acre property filled with beautiful trees and grass is the perfect home that ensures you get a happy puppy that'll fill your home with love.
Once you get a puppy from this breeder, you'll receive the Kennel Club litter registration form, a guarantee, as well as shot and worming documentation.
You can find all information about their dogs on their website as well as on K9 Data's online database.
Website: River Valley Goldens
Location: Norwich, New York
Email: [email protected]
Phone: 607-244-2621
4. Sapphire Goldens.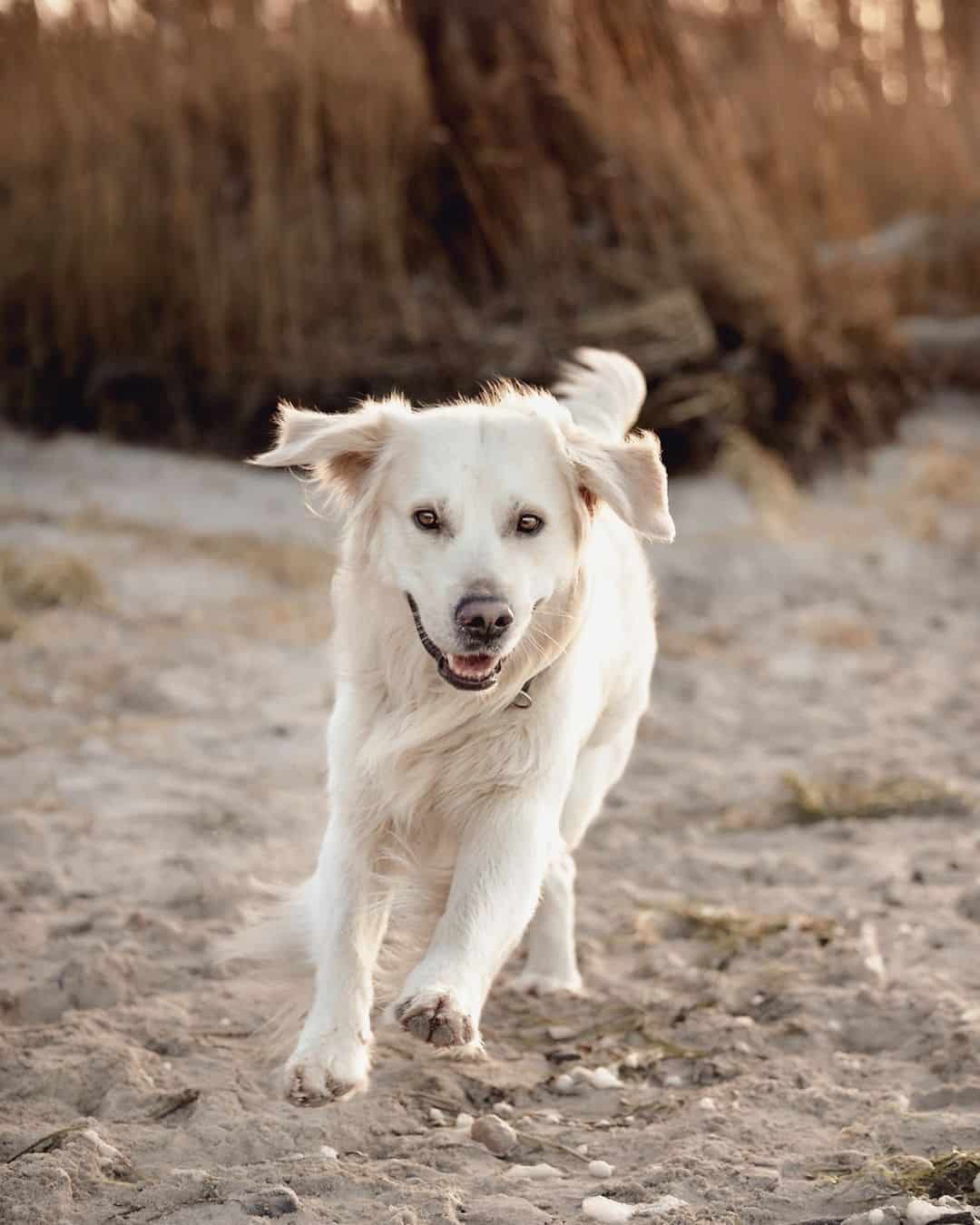 Photo from: @golden_retriever_toni_
Sapphire Goldens prefers quality over quantity for sure, which is no surprise as the owner started this business after she got her kids their first golden retriever in 1994.
Like all reputable breeders, Sapphire Goldens meets all the standards of the AKC. They also own H.E.A.R.T. certification, which stands for health, education, accountability, responsibility, and tradition.
This program certifies that the Sapphire Golden kennel breeds high-quality puppies.
On top of that, you'll be provided with eye and heart health certificates for your new family member.
Website: Sapphire Goldens
Phone: 508-946-4169
Location: Lakeville, Massachusetts
5. Syrah Goldens – Jefferson, Georgia.
Some people might wonder what makes Syrah Goldens different from the majority of other breeders. Well, the answer lies in the fact that their European-type Light Golden Retriever puppies stay in foster homes rather than in the kennel.
Socialization and training are key points that make a good family pet, and Syrah Goldens' puppies get both.
Puppy training programs are great news for all future dog owners that might be concerned about how to find a good trainer. Various testimonials prove that this is one of the top reputable breeders of Golden Retrievers in the USA.
One statement from this breeder that made me really happy is that they're training some of their adult dogs to become therapy canines.
This way, they have the chance to help the community and those in need.
Website: Syrah Goldens
Location: Jefferson, Georgia
Phone: 678-863-7591
Email: [email protected]
How Much Are White Golden Retriever Puppies ?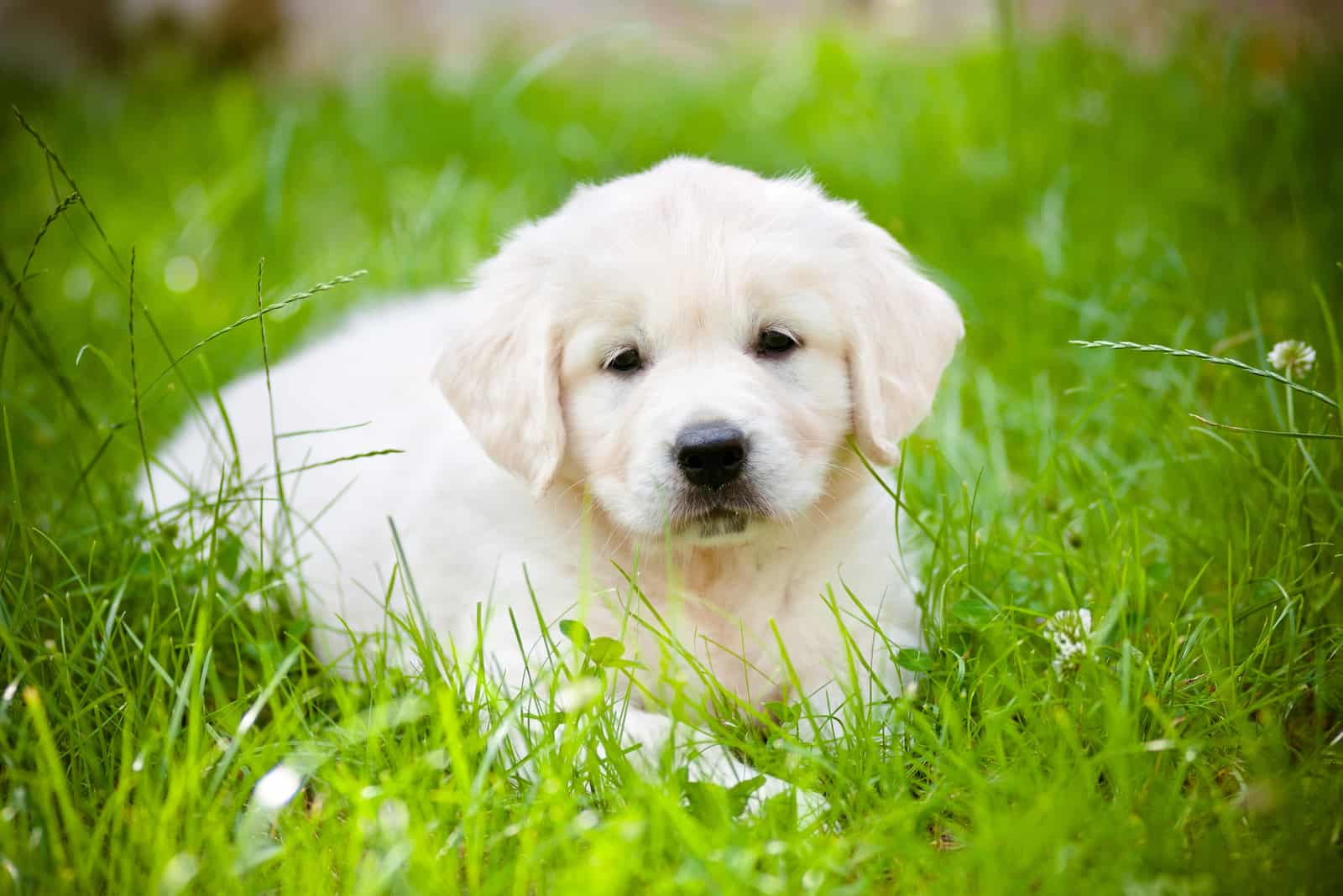 White Golden Retriever breeders might ask up to $2,500 for one puppy of champion bloodline, a strong pedigree, and perfect health.
Most reputable breeders will charge more not because they want more money, but because their dogs go through various tests and health check-ups before they're handed to you.
The price can also be determined by the coat color. If the coat is light-colored, you'll probably pay more than for a standard Golden Retriever.
Wrapping Up
I hope you found at least one or two potential White Golden Retriever breeders that are up to your standards.
The most important thing about all the Golden Retriever breeders on this list is that they love their golden retriever puppies and deeply care about them.
Every breeder ensures that you're getting a wonderful dog that'll fill your heart with love and your home with warmth and happiness.
If you're looking for information about available puppies and upcoming litters, you can contact each of these breeders through their website, email, or phone.
Good luck!
Related Articles:
The Top 7 Best Field Golden Retriever Breeders In The U.S. (2022)
Top 6 Nova Scotia Duck Tolling Retriever Breeders In USA and Canada