We think most people would agree that Golden Retrievers are simply one of a kind. They rank as the third most popular dog breed in the United States as per the American Kennel Club.
Golden Retrievers are extremely well known, loved, and sought after by many because they retain their puppyish behavior even when they reach adulthood.
But, you probably already know this stuff since you decided to introduce one of these pups into your life. You probably got all the necessary supplies, puppy-proofed your house, and even picked out a name for your new four-legged companion. The only thing left to do is figure out where to find one, right?
Well, you came to the right place! If you are considering getting one of these golden-coated canines, we would recommend that you stay with us throughout this article. We are about to share the best Golden Retriever Breeders that offer the best puppers you will come across in the market today! So, let's get started!
Golden Retriever Breeders near me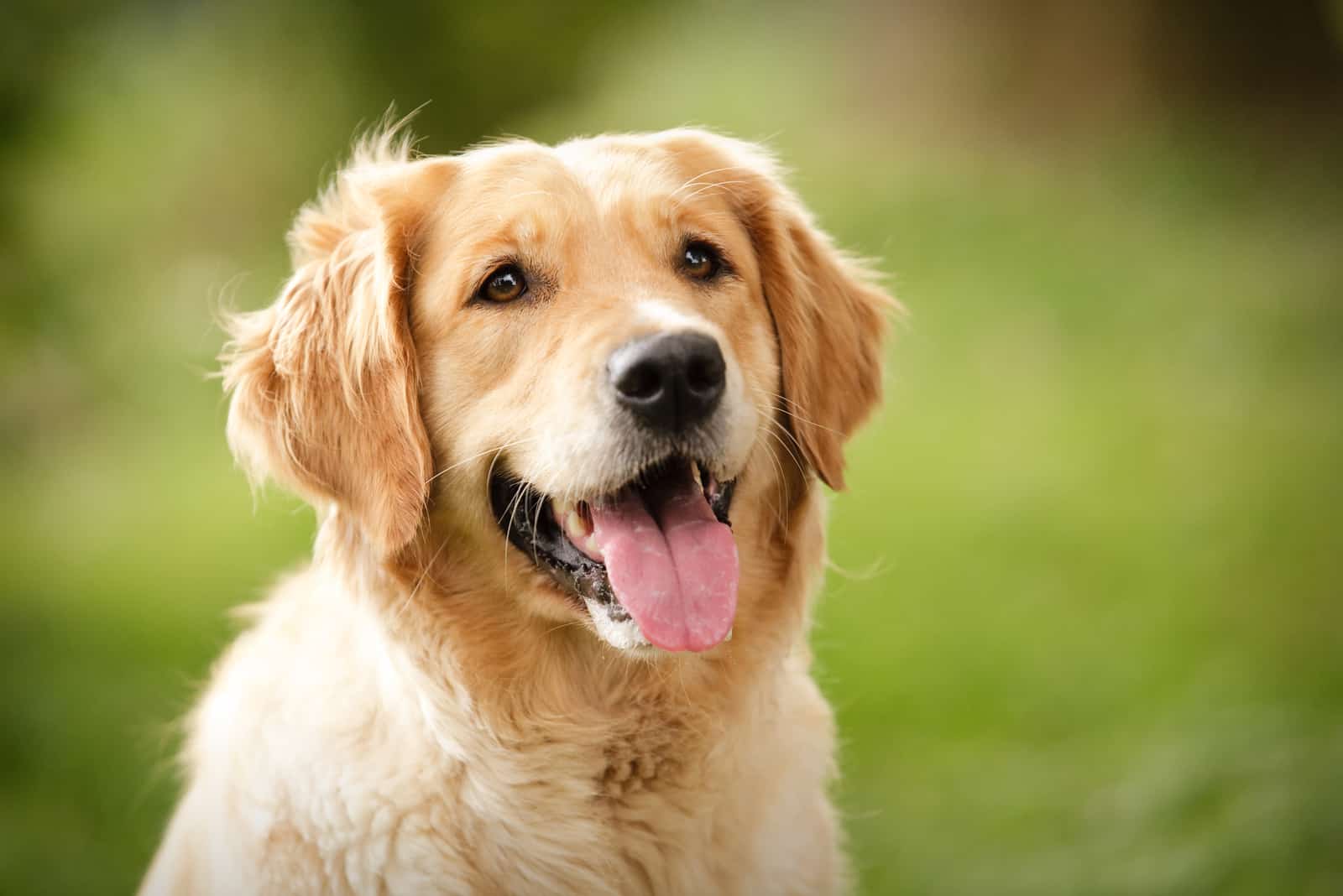 Before we get into our list of the most awesome Golden Retriever breeders out there, you need to know a couple of things.
Firstly, you need to know that the following breeders are chosen according to specific criteria we set. This article is not a promotion of any sort nor is it sponsored by any of the breeders you will find on this list.
Secondly, don't expect to find any backyard breeders or puppy mills on this list since we strongly condemn their breeding practices.
And, lastly, the kennels and facilities we are about to explore are all owned and run by professional dog breeders. Rest assured that you will be able to take with you a healthy and stable puppy from each one.
Golden Retriever Breeders – North Carolina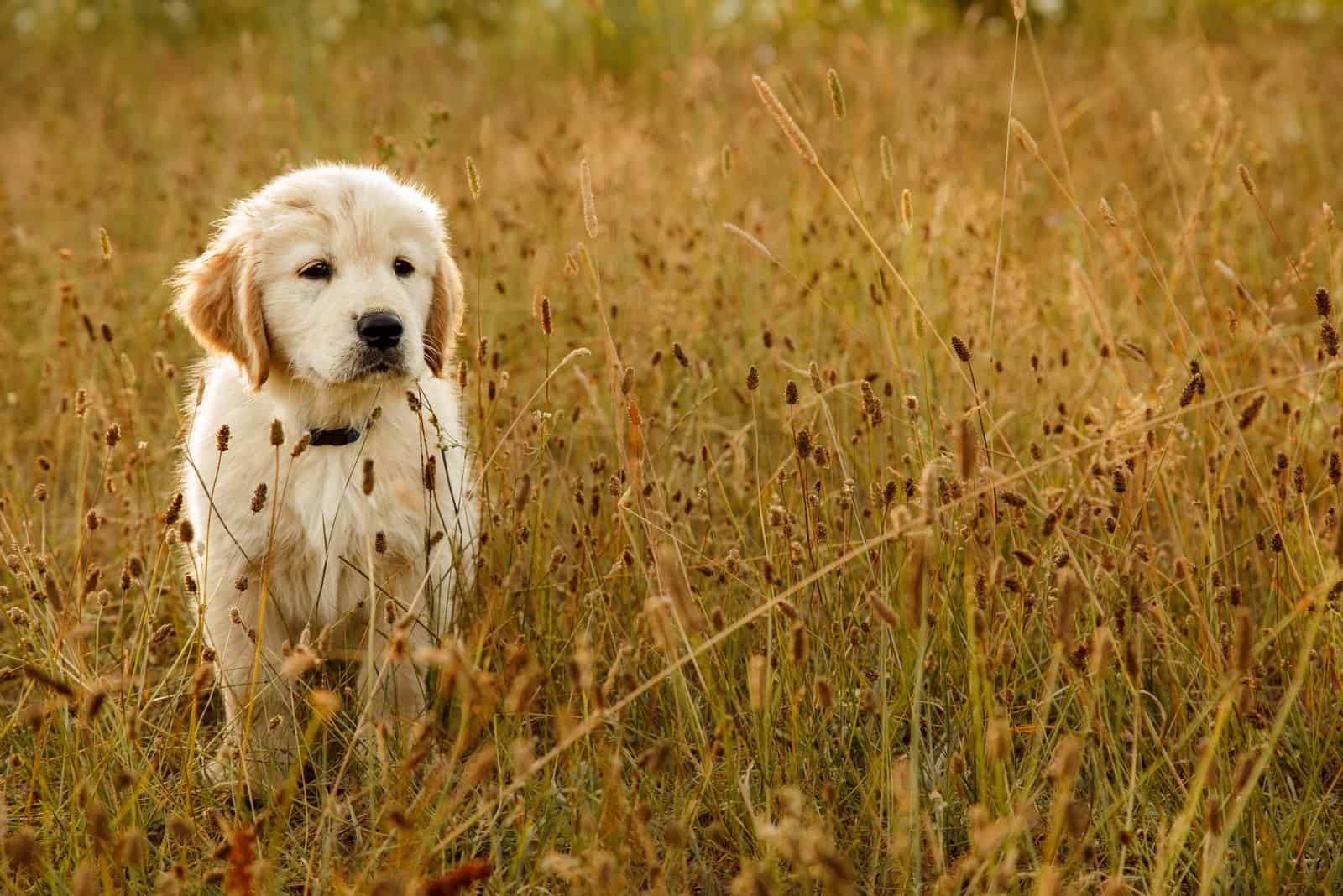 Gaylan's Golden Retrievers has quite an interesting history. The couple who owns this kennel did not originally plan to breed dogs at all, let alone Golden Retrievers, but mares.
But, in the process of finding a good-quality horse to bring home, the wife, named Gayle, realized that she didn't have enough money to pay for one. One of the horse owners she visited even laughed out loud because she couldn't afford the prices he set.
Just as when they were about to head home empty-handed, the husband had a brilliant idea of buying a Golden Retriever instead. Thus, by pure chance, their journey of breeding the best Golden Retrievers in the USA began.
Currently, this organization has been running for twenty years, and its goal is to produce multi-purpose Golden Retrievers and train them accordingly.
Gaylan's Golden Retrievers is also collecting money to fund canine health research, and is taking part in rescuing neglected and unwanted Golden Retrievers.
However, aside from their noble acts, what makes this organization the first on our list is because over the years, they have already produced over a hundred titled Golden Retrievers. The owner, Gail Watkins, has received the Gold-level AKC Breeder of Merit, which surely counts for something.
If you are still not convinced, here are some other reasons to go with this breeder:
• Their Golden Retriever puppies come with a warranty and a sales contract.
• Their breeding dogs are evaluated for various illnesses and diseases before having them bred.
• You can find different types of Golden Retrievers at their premises, like competition, companions, and working dogs.
• All of their puppies are raised inside a home, so you can be sure they are well socialized.
Gaylan's Golden Retrievers breeder information and details:
• Email: [email protected]
• Website: Gaylans Golden Retrievers
Golden Retriever Breeders in Texas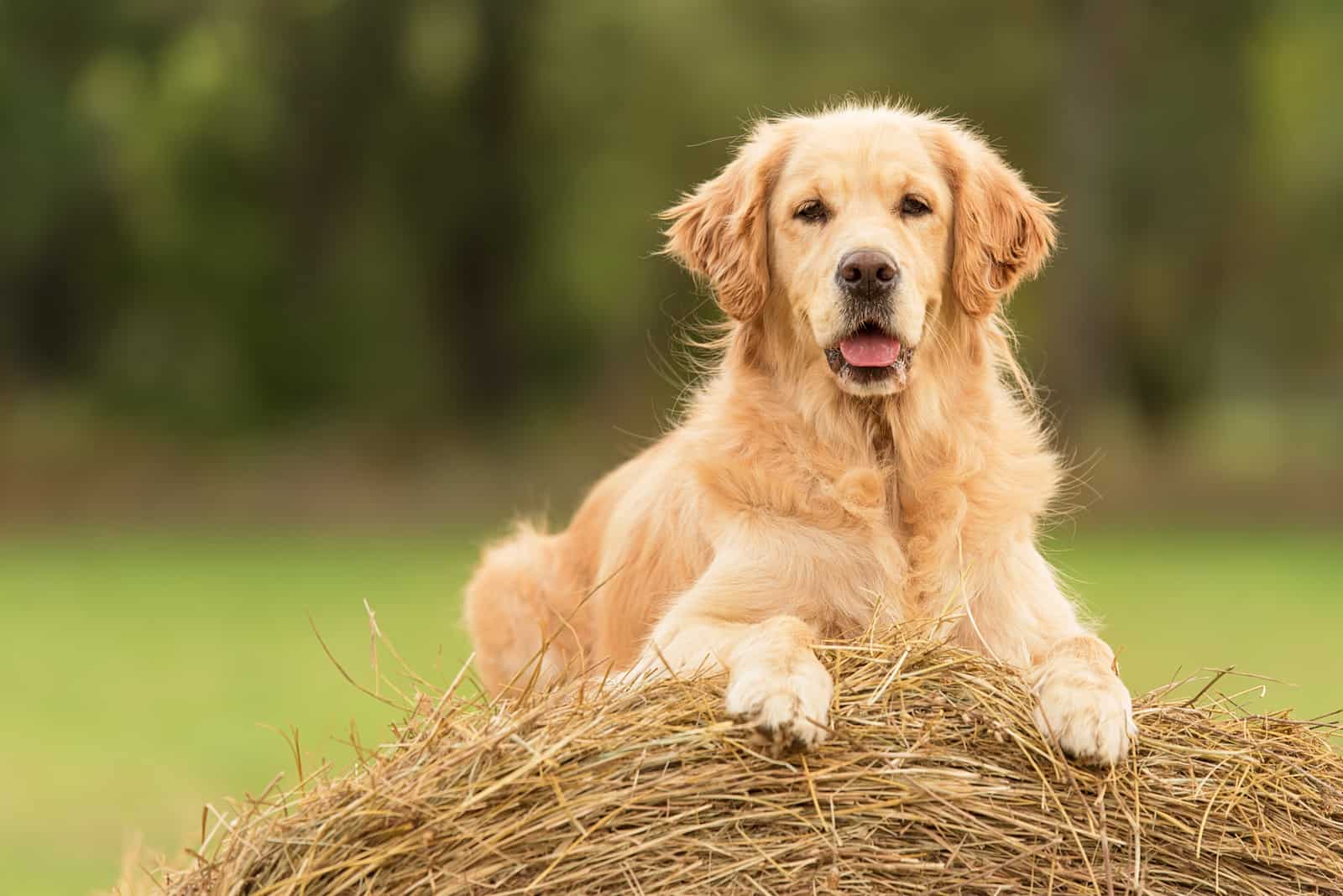 If the former Golden Retriever kennel has an interesting history, Amica Goldens has an intriguing name. The word Amica is an Italian word that means close friend or playmate, and this organization believes that it symbolizes the Golden Retriever as a breed.
There are a couple of reasons to choose this kennel among others on this list. First off, their Golden Retriever puppies are sold in a spay or neuter contract and AKC registration. This means that on the top of their list of priorities is their dog's quality.
Also, all of their newborns and breeding stock undergo health screening for elbow, hip, heart, and eye diseases. Board-certified medical professionals give the health clearances, so you can be sure they are accurate.
If you feel like Amica Goldens is the right kennel to buy your pup from, then all you need to do is visit their website and see the puppies available. You can also take a look at their contract on the litter page.
Amica Goldens Breeder information and details:
• Email: [email protected]
• Website: Amica Goldens
• Phone: (512) 554 – 9978
Golden Retriever Breeders; Wisconsin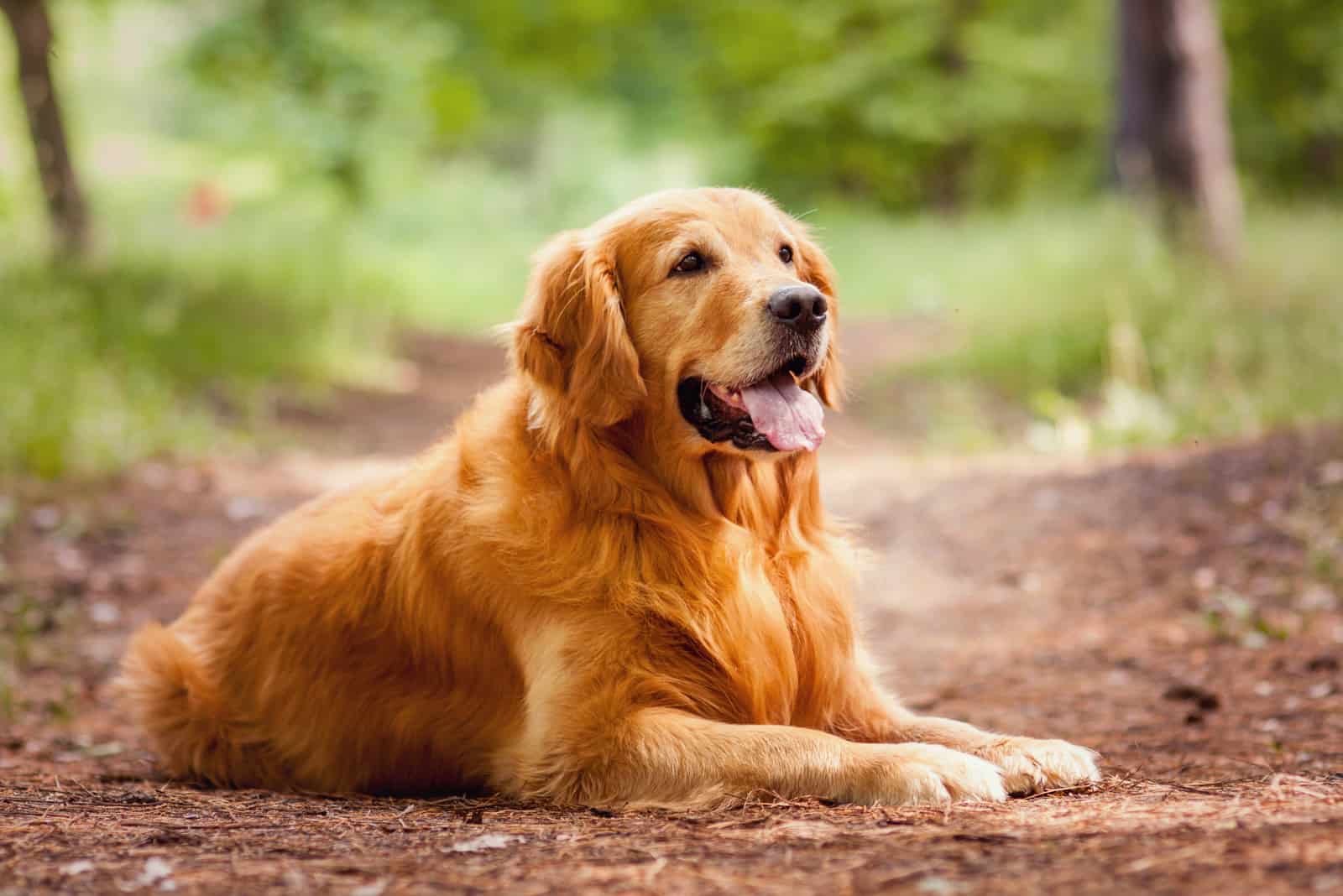 The Sun-Golden kennel presents itself as the home of champion Golden Retrievers. This kennel does not claim to be the largest nor the most famous kennel there is, but it does assure prospective buyers that it does not breed solely for conformation purposes.
The Sun-Golden kennel was first able to purchase Golden Retrievers in 1989, and since then, it has had its dogs participate in the American Kennel Club's conformation, rallies, and obedience trials.
Furthermore, this organization grows all their puppies inside their home, so the socialization is top-notch, and you can rest assured that the temperament your new puppy exhibits will be pretty balanced.
To completely socialize their dogs, these Golden Retriever breeders allow the pups to run inside their home and sleep beside their bed. They also engage the puppies in all sorts of activities, along with other dogs, such as playing ball, swimming, and hiking.
Here are some other reasons to consider this organization on your Golden Retriever puppy hunt:
• The Sun-Golden kennel is a participant of the AKC Breeder of Merit.
• The kennel is a member of the Golden Retriever Club of America (GRCA).
• It is a state inspected Golden Retriever breeder.
• It is also a member of the AKC Breeder of H.E.A.R.T.
Sun-Golden Kennel breeder information and details:
• Email: [email protected]
• Website: Sun Golden
• Address: 7812 Longview Ct. Edgerton, WI 53534
• Phone: 608 – 884 – 4000
Golden Retriever breeders in Georgia
Syrah Goldens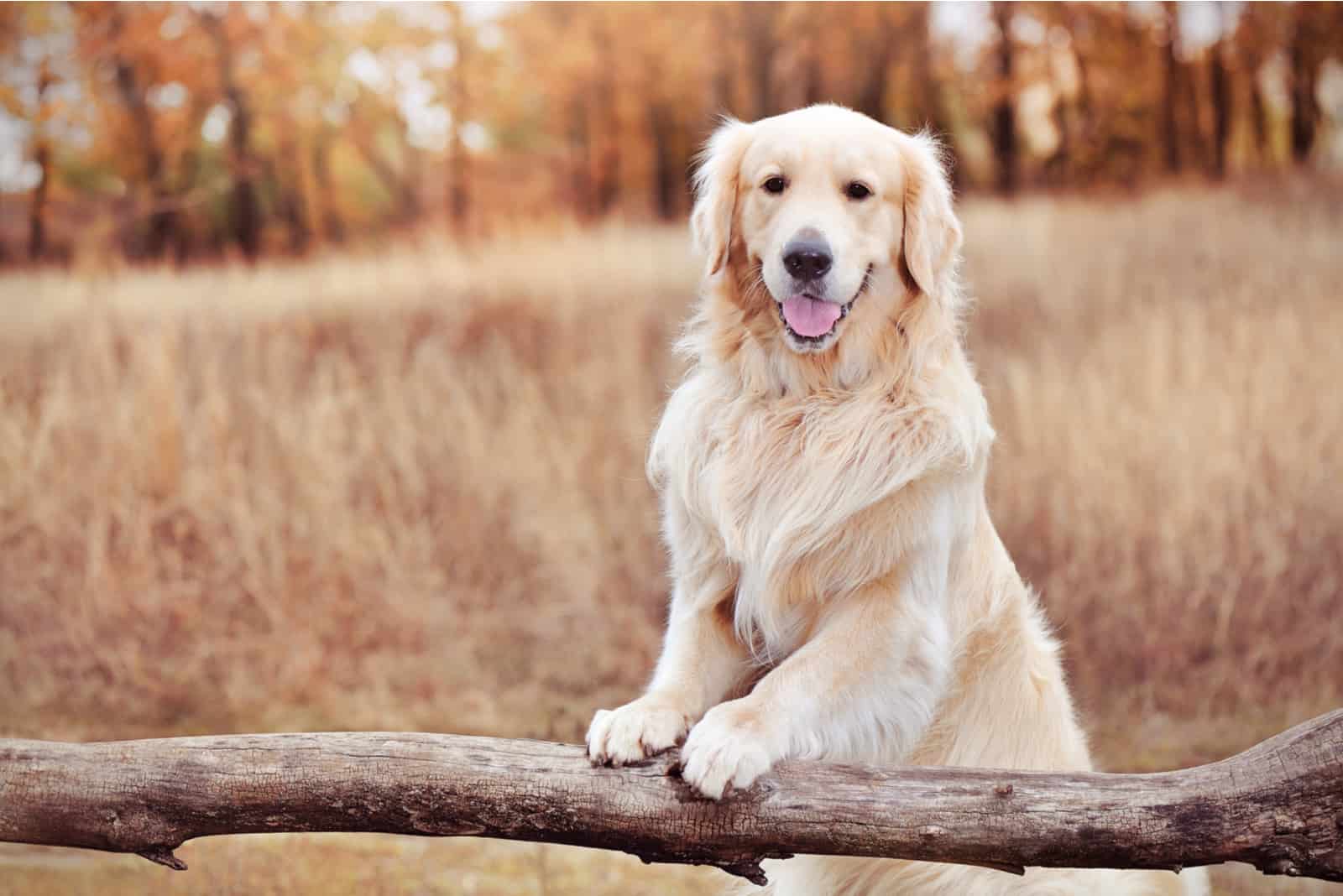 If you are looking for a European Golden Retriever breeder, then visiting Syrah Goldens, at Jefferson, Georgia might be thrilling.
The Golden Retrievers they have at their premises are imported from different countries, including Australia, Ireland, Hungary, Russia, and, of course, the origin of the breed: Scotland.
All of their puppies and breeding dogs adhere to the standards set by the Federation Cynologique Internationale (FCI), so they are really of the European type.
One more reason to choose Syrah Goldens kennel among others on this list is that their Golden Retriever production is on a small scale, and they don't produce dogs of any other breed. Their breeding program focuses on good health, followed by temperament, and lastly, appearance.
This breeder also has their breeding dogs undergo hip, eye, and heart disease tests. When the breeding female reaches five years of age, the Syrah Goldens kennel has it retired in order to experience pet life. These people don't over-breed their dogs, unlike questionable breeders and puppy mill organizations.
When it comes to the overall disposition of their canines, we must admit they are doing a great job since Golden Retrievers from this place are known to be very stable.
The Syrah Goldens' strategy is to have their Golden Retriever puppies live with foster families until someone takes an interest in buying them. This way, the pups are given plenty of attention and socialization every day, which leads to a stable temperament in adulthood.
Syrah Goldens breeder information and details:
• Email: [email protected]
• Website: Syrah Goldens
• Phone: 678 – 863 – 7591
• Address: 489 Ebenezer Church Road, Jefferson, GA 30549
Coach's Golden Retrievers
Another great kennel from Georgia, the Coach's Golden Retrievers is run by a former football coach with over twenty-five years of experience breeding canines. He considers his Golden Retrievers as an extension of his family, so he goes to great lengths to ensure that they are well taken care of.
This reputable breeder does not advertise his puppies that much, and in most cases, his litters are sold through repeat purchases or referrals. If you are interested in this breeder, you would really have to reach out to him to see the available puppies.
Since Coach's dogs are mostly sold through repeated purchases, several families are so satisfied with his dogs that they already own second- and third-generation pups from his facilities. If this sounds like a good thing to you, then make sure to check the pups out through the kennel's webpage. Coach's Golden Retrievers are mainly located in Atlanta, but they have puppy homes in various states.
Coach's Golden Retrievers breeder information and details:
• Email: [email protected]
• Website: http://www.coachsgoldens.com/
• Phone: (404) 915 – 2078
• Address: 435 Kensington Farms Drive, Milton, GA 30004
Golden Retriever Breeders in California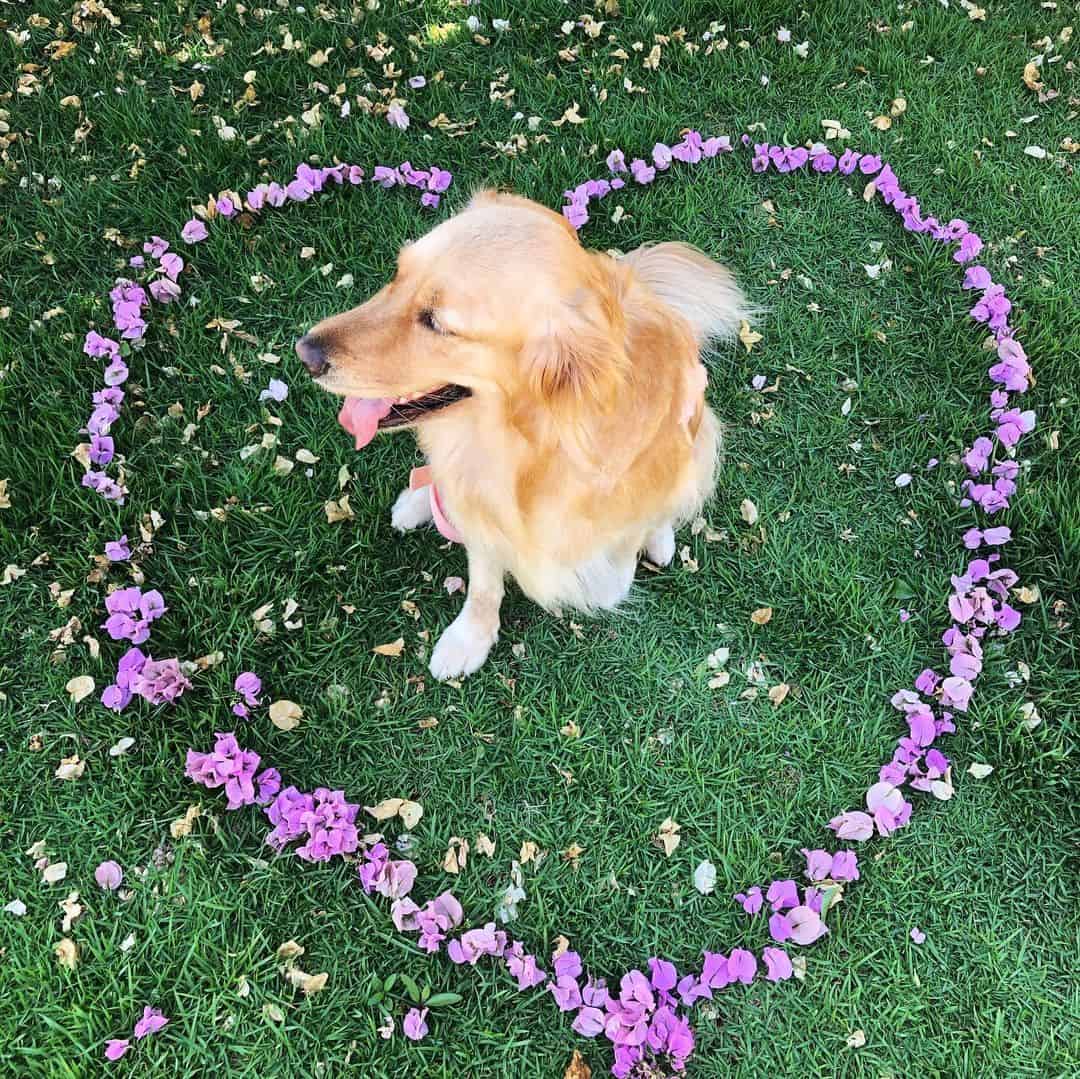 Photo from: @aurora_tete
What we love about Chadwick's Goldens is the fact that they offer two types of Golden Retrievers: the standard American Golden Retrievers, and the English Cream Golden Retrievers.
They have been breeding for over eighteen years now, and all of their canines come from world-class champion bloodlines. Chadwick's also has their dogs registered with the American Kennel Club, and they are microchipped for easy identification.
The main breeder from this kennel is already an experienced professional, but the puppies are still socialized by having them live alongside the breeder's family. Golden Retriever puppies are also exposed to young children, cats, and toy Poodles, so they don't exhibit aggressive behavior towards unfamiliar people or animals in adulthood.
To take a look at their available pups, all you have to do is visit their website. Keep in mind, though, that the adult Golden Retrievers posted on the website are not for sale. They are only there so you can have a look at the parents of their available litters.
Chadwick's Goldens breeder information and details:
• Email: [email protected]
• Website: Chadwick's Goldens
• Phone: 951 – 756 – 1960
Golden Retriever breeders; California – Golden Meadows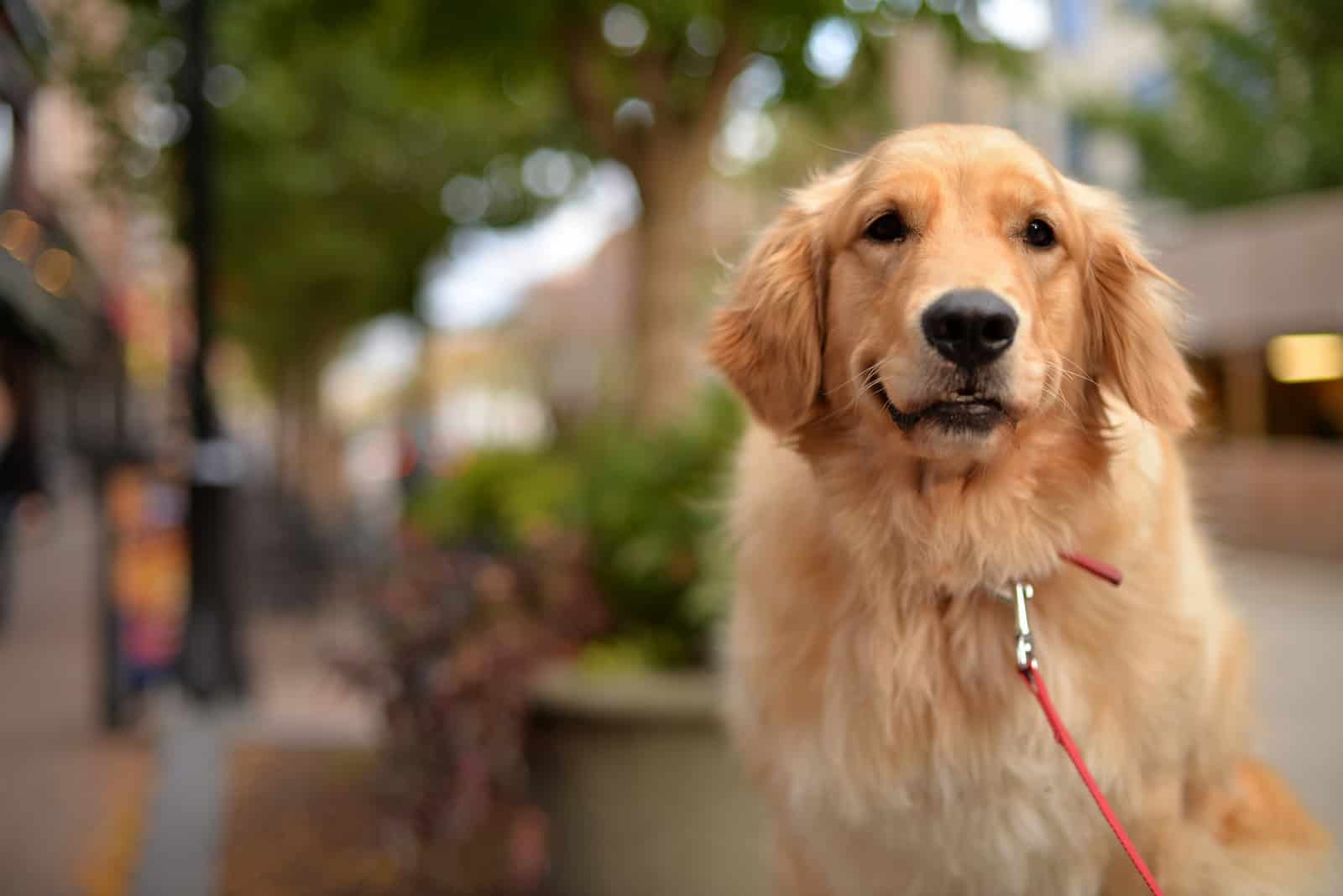 Golden Meadows is perhaps one of the oldest breeding kennels for Golden Retrievers in the United States since they have been around for more than twenty-five years now.
The dogs they sell all come from top pedigrees and champion bloodlines, which they can prove through the papers they are in possession of. Also, their pups have several health guarantees for common eye, hip, and heart diseases.
Aside from guaranteeing that their Golden Retriever puppies are healthy, Golden Meadows performs Early Neurological Stimulation to develop their pups' immune systems and minds. These people socialize their pups very well, so they won't exhibit undesirable behavior as they mature.
Currently, there are many Golden Retrievers from this kennel that serve as service dogs and therapy dogs. At Golden Meadows, they believe that their puppies can be a medicament of some sort to people who need some companionship.
Does this organization also sell puppies that can join conformation shows and other contests? Of course, it does! In fact, most of the pups that come from this place are shown in the conformation shows of the International All Breed Canine Association and the American Kennel Club.
Golden Meadows breeder information and details:
• Email: [email protected]
• Website: Golden Meadows
• Phone: 805 – 532 – 2216
• Address: 12085 Clinton St, Moorpark, Ca 93021
Golden Retriever breeders; Northern California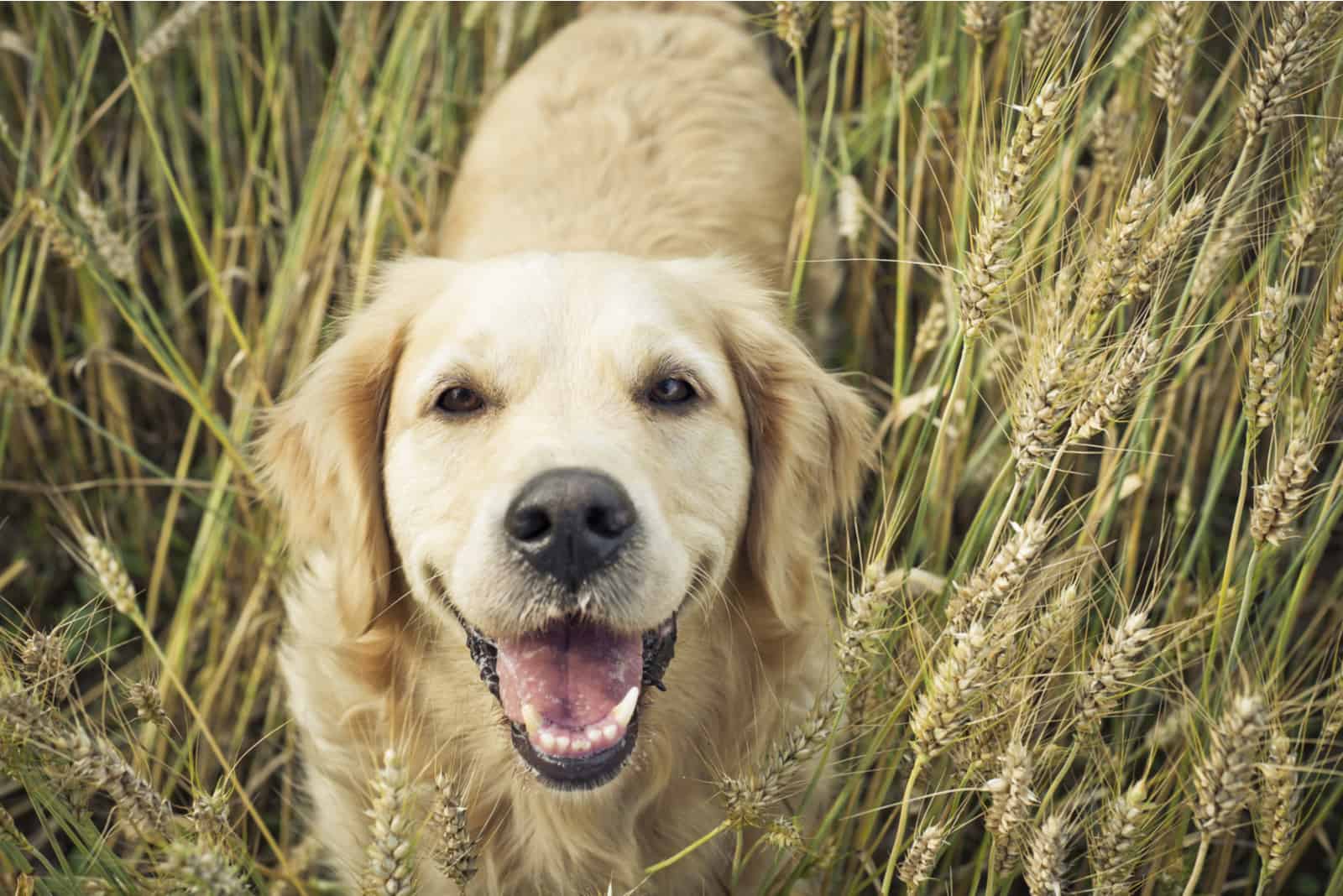 Eirlys Golden Retrievers is a family-run kennel facility located in Northern California. The name Eirly means snowdrop in Welsh, and it was chosen in honor of the family's heritage.
Marina Hall Philips is the main breeder of Eirlys, and she has an extensive background in animal genetics, husbandry, and behavior. She was in the service dog industry for twenty years before she decided to breed Golden Retrievers.
As a result of her twenty years of experience in handling service dogs, the Golden Retrievers her kennel produces are very much a delight! These pups have a balanced temperament, the perfect structure, excellent working ability, and penchant for family companionship.
Since she only has a small breeding program, there aren't many litters available for browsing. Nevertheless, if you want to take your chances, go for it! Their litters are well-planned, so rest assured they will only offer high-quality puppies.
Eirlys Golden Retrievers Breeder information and details:
• Website: Eirlys Golden Retrievers
• Phone: 415 – 999 – 4837
Golden Retriever Breeders; Massachusetts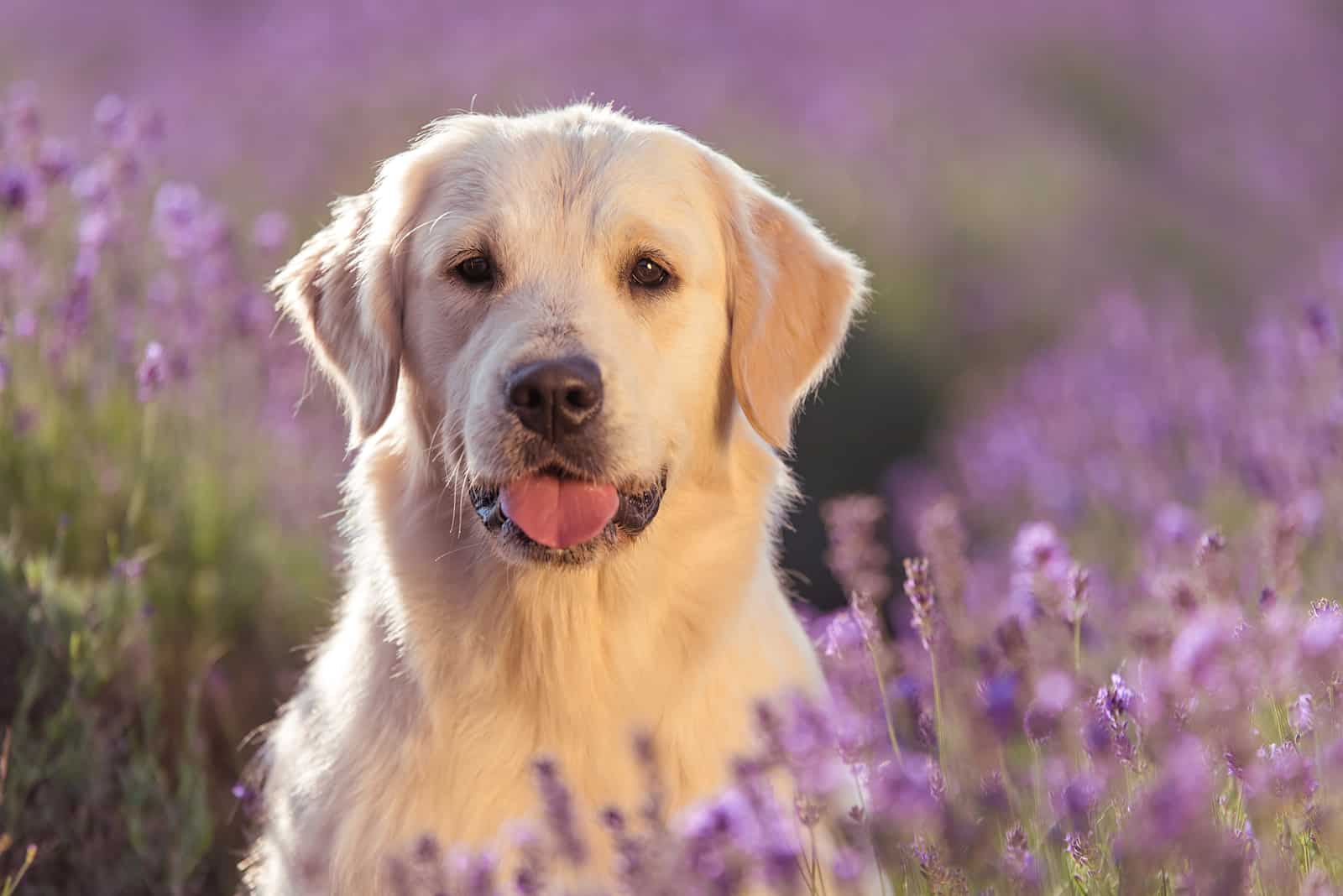 Sapphire Goldens is another family-run breeding facility, with a small-scale breeding program owned by the Kauranen. This clan in Southeastern Massachusetts had their first litter of Goldens in 1994, and was able to offer three batches of Golden Retriever puppies per year.
All of the female Golden Retriever dogs used for their breeding programs have won in dog shows, and most of them come from champion bloodlines. Despite this, Sapphire Goldens still aspire to produce their very own champion pups soon.
To accomplish this, they ensure that their puppies and breeding dogs have eye, hip, heart, and elbow clearances. They also specifically breed to achieve a family-friendly temperament from their dogs.
Sapphire Goldens has been associated with the Golden Retriever Club of America, the Yankee Golden Retriever Club, and the American Kennel Club.
Sapphire Goldens breeder information and details:
• Website: Sapphire Goldens
• Email: [email protected]
• Phone: 508 – 946 – 4169
Golden Retriever breeders; Maryland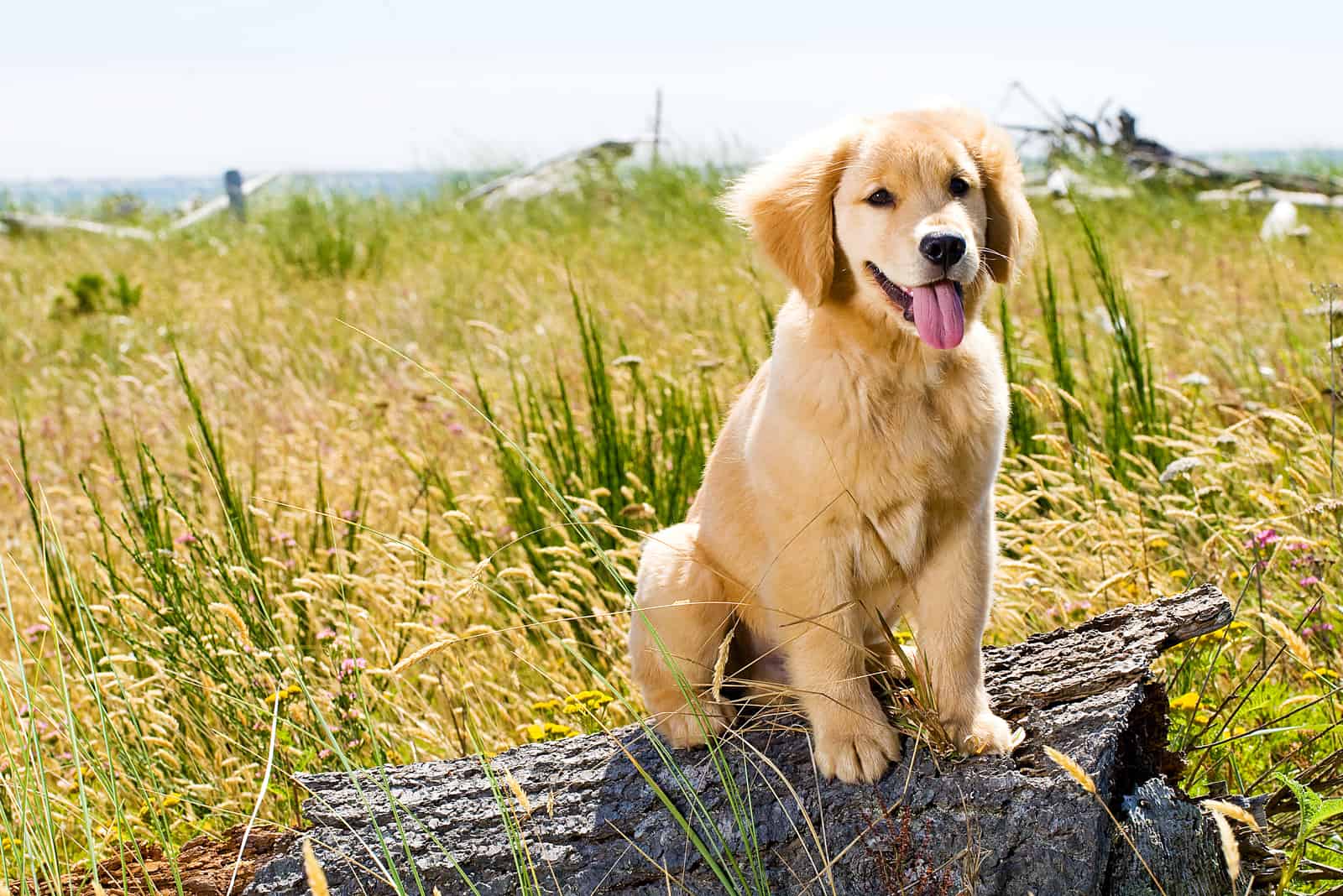 Similar to the kennel above, Liberty Run Golden Retrievers has been around for quite some time. They have been breeding Golden Retriever pups for twenty-four years, and their goal is to produce calm, intelligent, and healthy dogs.
Out of all reputable Golden Retriever breeders on our list, this one is considered one of a kind. So, why is that? Well, for starters, this kennel is fully licensed, and it is inspected annually by the Carroll County Government and The Humane Society.
Liberty Run Golden Retrievers also does not practice over-breeding, and they only have ten adult canines used for breeding purposes. Sometimes, these dogs reside on one of the family member's farms or with a good friend of the kennel.
As for their socialization skills, the kennel boasts of their completely non-aggressive puppies, which are exposed to kids every day. The Goldens at this kennel swim, play, and run regularly alongside several young folds in the facility's 250-acre area with four ponds. The organization calls this their little secret.
Aside from all these notable practices and features, Liberty Run Golden Retrievers is also known for its modern facility, which is admired by many veterinarians. Even the American Kennel Club and the Humane Society marvel at their state-of-the-art premises. If you don't believe us or these respected canine organizations, you can check out how their facility looks by reviewing the page they dedicated to it.
Liberty Run Golden Retrievers breeder information and details:
• Website: Liberty Run
• Phone: 410 – 549 – 2911
Other Sources for Golden Retriever puppies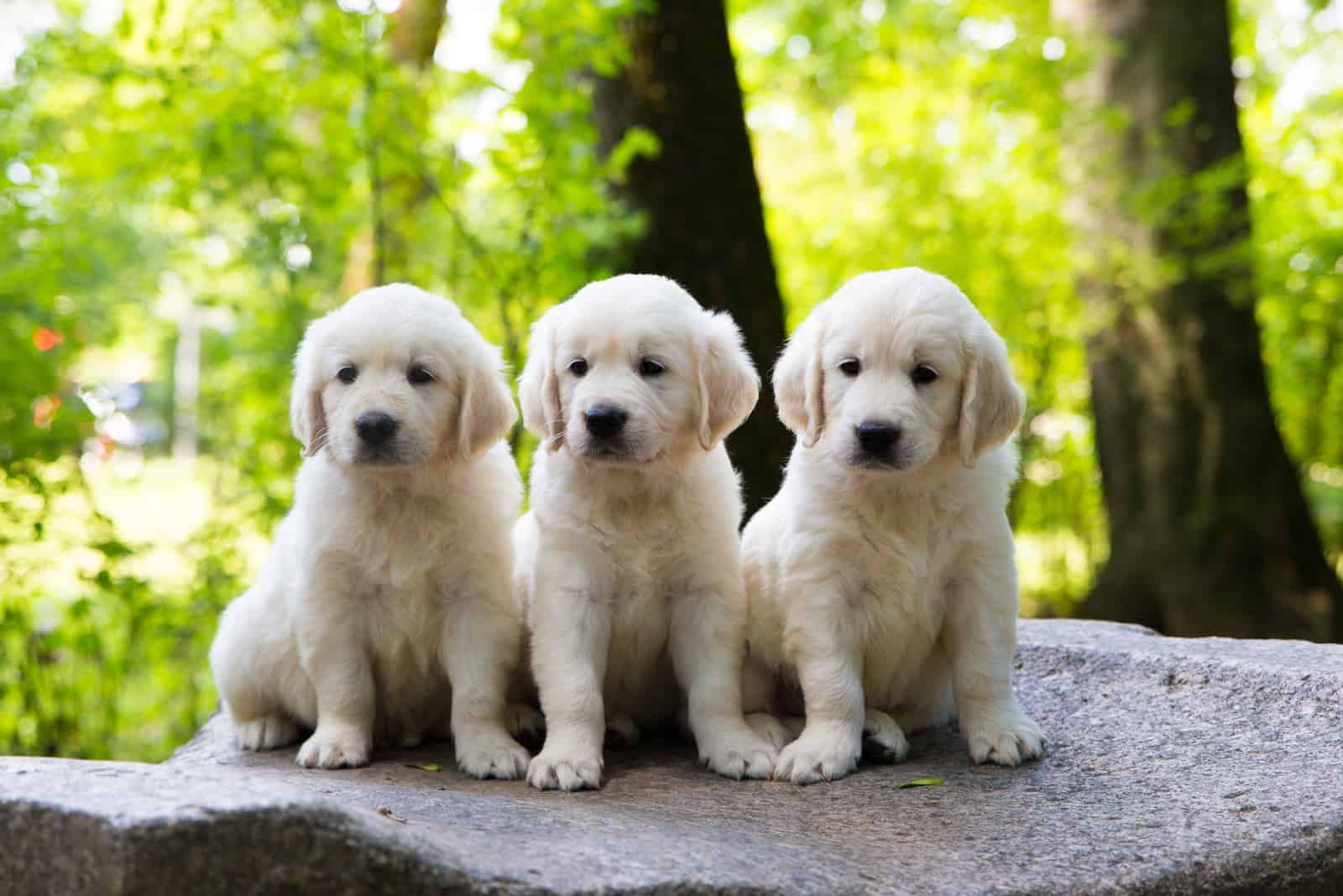 If you didn't find a breeder that fits your needs on our Golden Retriever Breeders list, you can try your luck in the following:
1. AKC marketplace – The AKC marketplace is probably the biggest directory for professional Golden Retriever breeders in the United States. The marketplace is directly regulated by the organization, so all the breeders are filtered for the prospective buyer's safety. Most of the puppies you can come across here come from AKC champion bloodlines.
2. Golden Retriever Club of America (GRCA) – GRCA is the primary organization that takes care of the Golden Retriever breed and the breed standard. Similar to the American Kennel Club, this organization has member breeders who also sell their puppies through it. If you are interested, you can visit local kennels in your area that are associated with the Golden Retriever Club of America, or you can message them directly to get assistance.
3. My Golden Retriever puppies – Originally, this kennel began as a partnership between two families, but grew to become a network of multiple dog breeders based in Ohio. In a nutshell, this is an advertising website where anyone can post their litter for sale. Also, anyone can buy a puppy from this bunch of Ohio Golden Retriever breeders, even though they are not from the same state.
4. PuppySpot – this organization helps various popular breeds, including Golden Retrievers, find new homes around the US. PuppySpot screens breeders intensively before allowing them to post their litters on their website. They also ensure that the breeders provide the necessary health checks for their puppies.
5. PuppyFind – This is another advertising website where breeders can post their available litter. PuppyFind ships worldwide, and most pups come with health guarantees. The cool thing is that you can browse their website whenever you want, so it is less hassle on your part.
How much does a Golden Retriever cost? What expenses are there?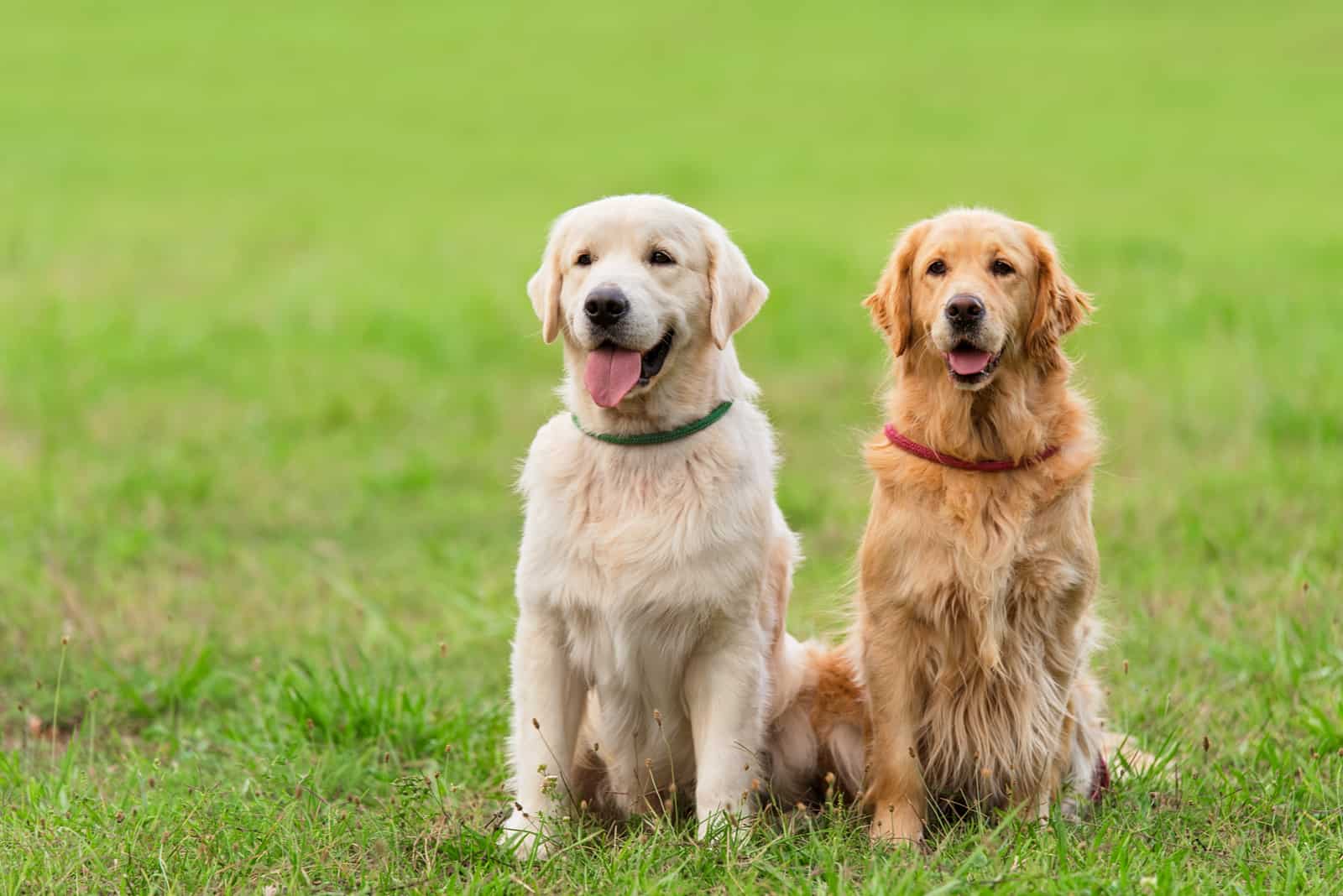 Unlike some other breeds, like Belgian Malinois or Cane Corsos, and similar to Labrador Retrievers, purebred Golden Retrievers are not that expensive. These pups only cost around $500 to $2,000 depending on factors like the breeder's reputation, location, health guarantees, certification, etc.
Of course, if you wish to own a Golden Retriever from a champion bloodline, it will cost more. Usually, the price range for these pups is between $2,000 and $3,000.
Aside from the initial puppy cost, you also have to provide the necessary supplies for your new puppy.
Here is a list of things your Golden Retriever puppy will need from the get-go:
| Expenses | Average Cost |
| --- | --- |
| Rabies Vaccination | $15 - $25 |
| Vet Checkups | $50 - $100 |
| Distemper Vaccination | $60 |
| Heartworm test | $15 - $35 |
| Flea/Tick treatment | $50 - $200 |
| Deworming | $20 - $50 |
| Microchip | $50 |
| Collar and ID tag | $5 - $10 |
| Spaying/Neutering | $150 - $300 |
| Total cost | $415 - $830 |
How to find the best Golden Retriever breeders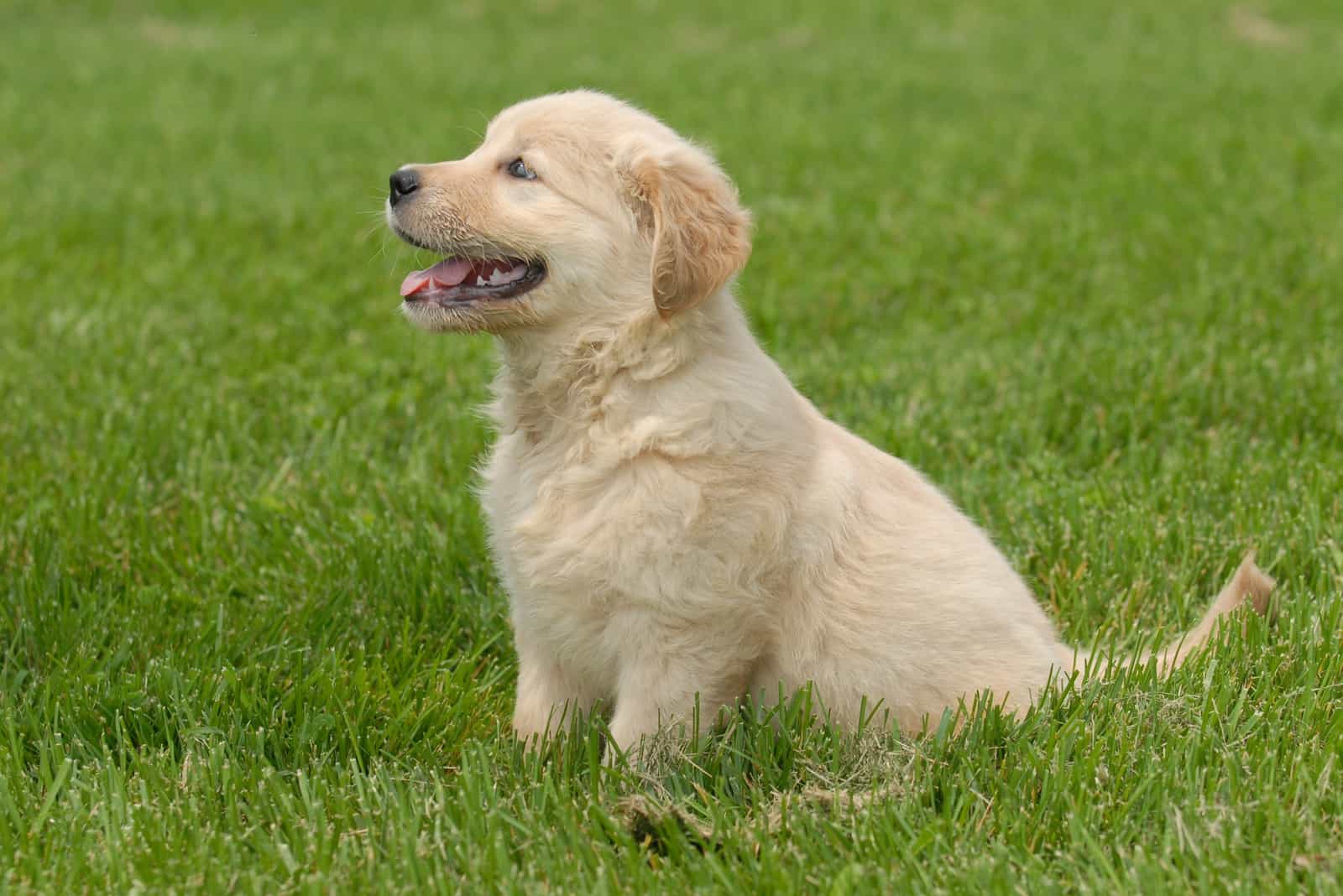 If you don't mind asking around, you will be surprised by how easy it is to come across Golden Retriever puppies for sale near you. This will certainly save you lots of money in shipping compared to buying from an out-of-state breeder.
Here are some ways to find Golden Retriever puppies near you:
• Ask for referrals – In most cases, the people we know may be familiar with reputable breeders near us. Our closest friends or family members may have already bought a dog from these breeders. The only thing you need to do is ask them to connect you with the breeders they trust the most.
• Visit pet fairs – Pet fairs are often staged in large facilities or parks where reputable breeders get a chance to show their litters. Breeders bring a selection of their finest Golden Retrievers, and have you observe their temperament and physical traits before purchasing.
• Utilize social media or the internet – As obvious as it may seem, you can use the internet to find good breeders near you. All you have to do is type in specific keywords, such as which dog breed you want to purchase and your location, and you will be redirected to a list of breeders in your area. Keep in mind, though, that not all breeders you will come across on the web are professional.
• Check local classifieds – Even though this may not be your best shot at finding a dog of this breed, you can still try finding a Golden Retriever by using print and online pet classifieds in your area. Just make sure you are really careful in transacting, so you won't end up buying a pup from a puppy mill.
Final thoughts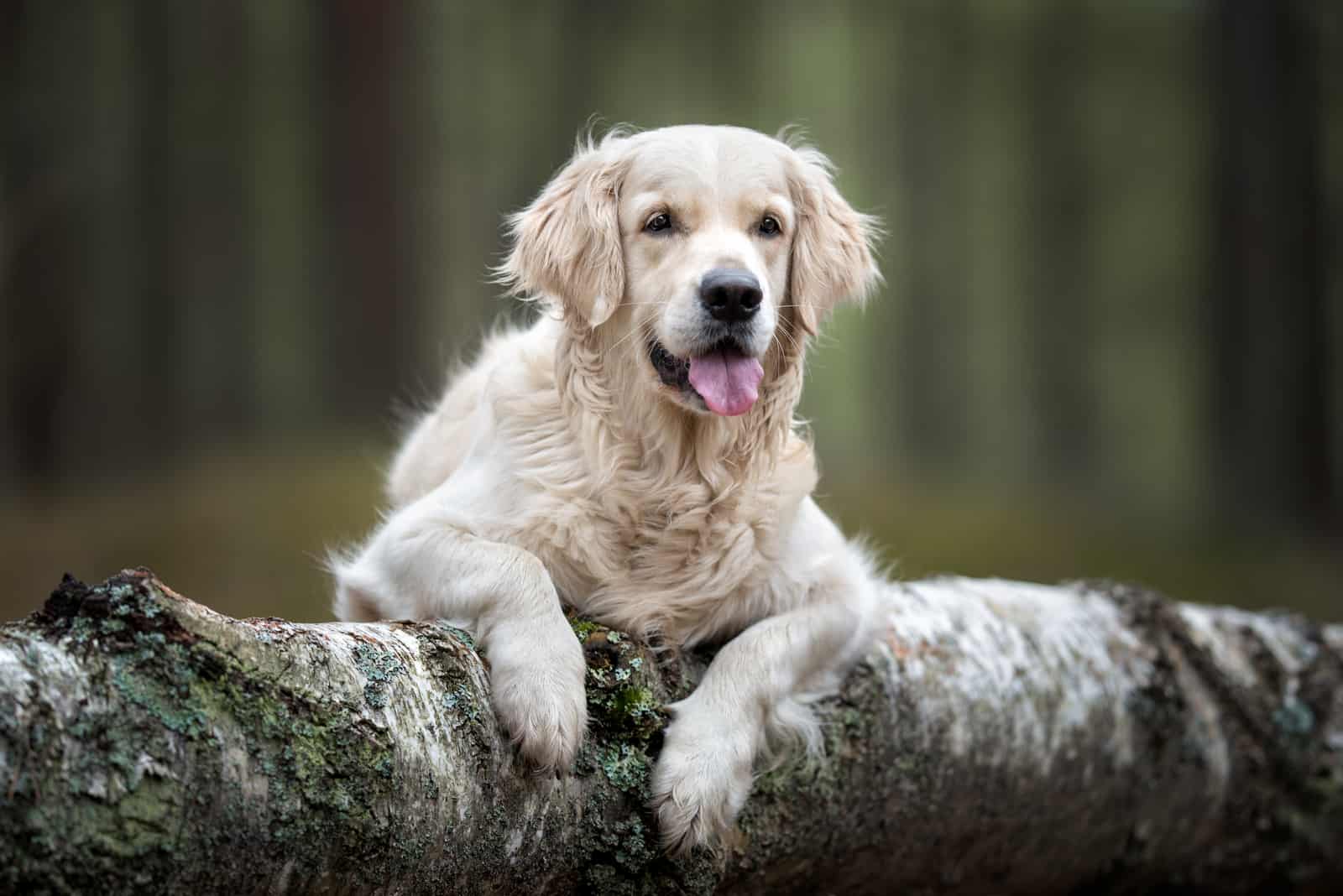 Getting a family pet is not something to take lightly. With so many Golden Retriever breeders out there, it can be easy to make a mistake and buy a puppy with poor health or temperament, which can be devastating in the long run.
So, if you want the best quality Golden Retriever puppy, we suggest you start by contacting the breeders on our list. If you don't find a dog that appeals to you from our ten recommended breeders, you can check the other sources for Golden Retriever Puppies we mentioned in this article.
All of the kennels and organizations we mentioned here are known to produce healthy dogs, so you won't get anxious about your dog's state. But, you should be very observant and ask for necessary documentation of the pup's health checks and pedigree before closing the deal. There are a lot of opportunistic Golden Retriever breeders out there, so make sure you double your guard.