Are you a fan of wooly, long-coated dog breeds? Well, the Puli is definitely one of the most favorable choices in that regard! These small, mop-like buddies, with curls similar to dreadlocks happen to be excellent companions despite the fact that herding is their primary occupation!
We conducted a list of top Puli breeders in the U.S. to meet your expectations. Each of these breeders from this list is a long-term professional in business, so you don't need to worry about potential red flags.
What you should do is sit tight, research this furry canine in detail, and see how good of a fit it is!
Puli Puppies For Sale In The U.S.
Even though these pooches are adorable in their appearance, one of the main reasons that makes them so favorable among families is the fact that they belong to a group of dogs that don't smell! It may be genetics, but these Hungarian country boys are neat!
The Puli dog is a long-term, proud member of the Puli Club of America, which is a national breed club, and also the American Kennel Club parent club for these canines. These pooches make respectable family dogs as they are loving, affectionate, and eager to please at all times.
Still, in order to find a respectable Puli puppy for yourself, you need to be careful when picking a breeder. There is a plethora of unreliable Puli breeders on the market that you don't wish to meet – ever!
Shady mills and unreliable backyard breeders are to be avoided as these canines need careful maintenance from day one.
The list that we composed is entirely made of breeders with a very good reputation. They are long-term, AKC-affiliated professionals who provide PMH (past medical history) on their puppies, as well as a health guarantee.
Additionally, all of these puppies are well-socialized, and make decent house dogs.
Let's begin!
1. Noe Barkaja, OH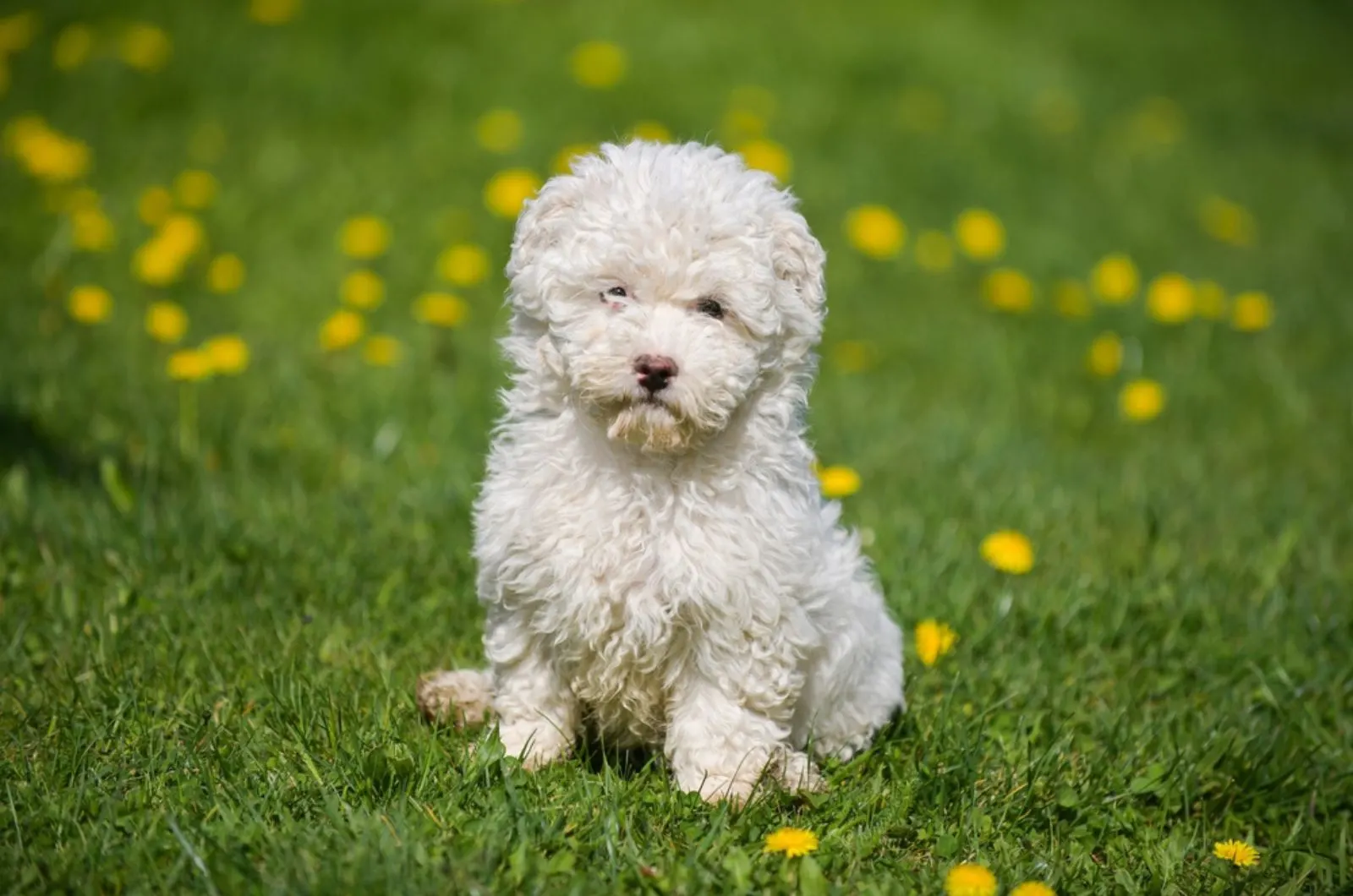 One of the best Puli breeders comes from New Richmond, Ohio. Linda stands behind this beautiful kennel, and she has been in business since 1993. The mission statement of Noe Barkaja kennel is to provide a happy and healthy puppy to a future owner.
Hip dysplasia, patellar luxation, degenerative myelopathy, and eye tests are regularly obtained and provided for all puppies. In order to buy a puppy from this kennel, you need to pre-register first.
The breeder wants to meet the future owner in person as she wants to make sure that her puppy goes to a safe home.
All puppies are in good physical shape, and they are regularly groomed. Luckily, the breed belongs to the club of hypoallergenic dogs, which makes the job easier.
Puppies are picked up at ten weeks of age. Unfortunately, pick-up on the spot is the only option available as her puppies are not shipped or transported.
In order to reserve your brand new Puli, hurry up and check the Puli news on Noe Barkaja's official webpage!
Location: New Richmond, Ohio
Phone number: (513) 258-4782
Website: Noe Barkaja
2. Prestige Puli, MI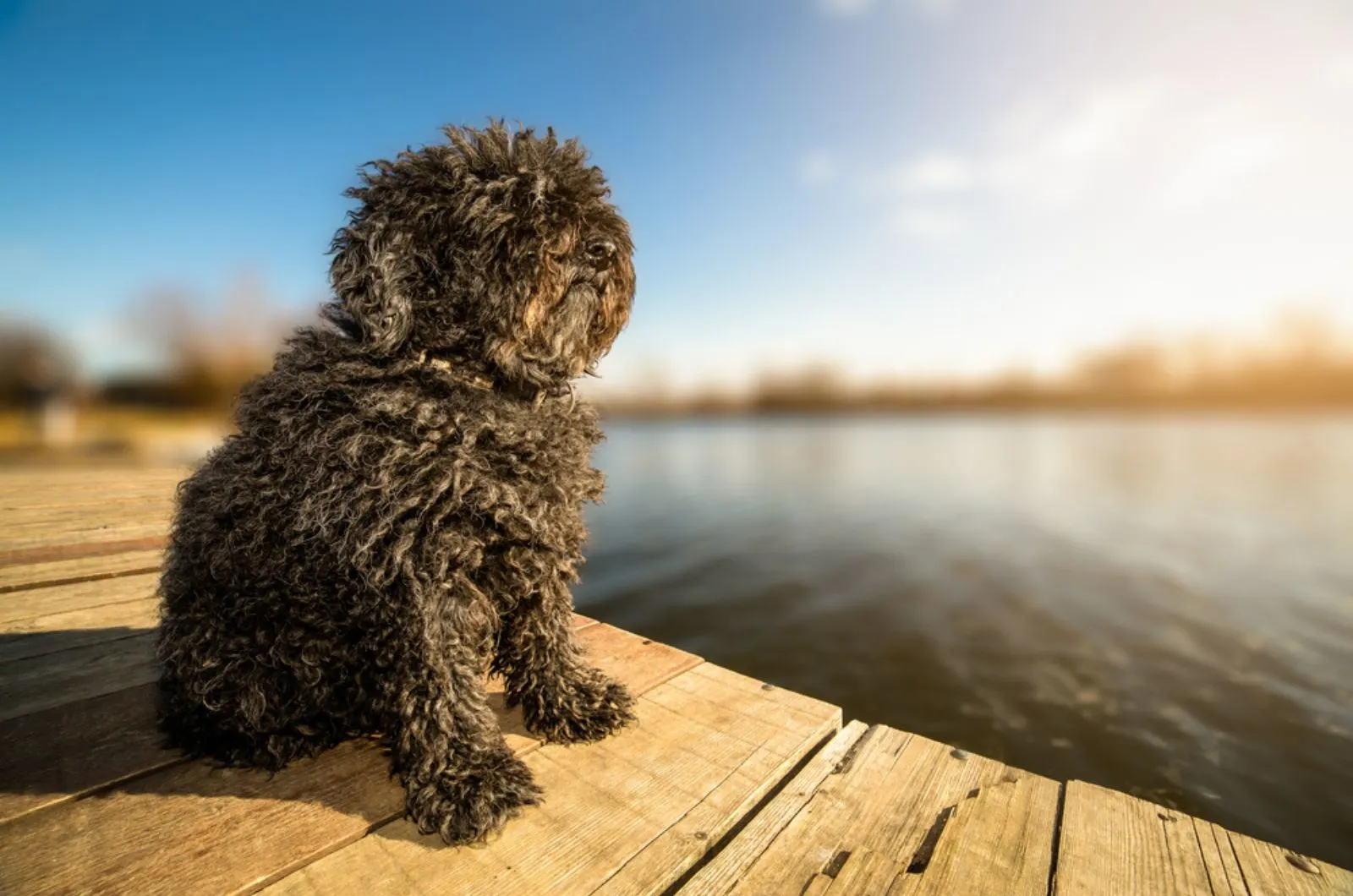 If you want to find Puli puppies of good shape and reputation – check out the Prestige Puli breeder! This kennel offers pooches in black, white, silver factor, and other colors.
Alongside their magnificent look, all puppies receive good healthcare, including hip dysplasia and cataract tests. A health guarantee lasts three years, which is quite amazing. These shepherd dog puppies come healthy with excellent conformation.
Aside from being great family dogs, they are respectable watchdogs, too!
All puppies are subjected to regular, first vaccines and deworming. A microchip is included in the overall price, as well as the first pack of food for better adaptation.
In order to buy a puppy, you need to put down a $250 deposit first. The breeder doesn't currently ship their puppies – picking up the puppies on the spot is the only option.
Location: Lawton, Michigan
Phone number: (269) 876-9186
Email: [email protected]
Website: Prestige Puli
3. Pulihouse, WI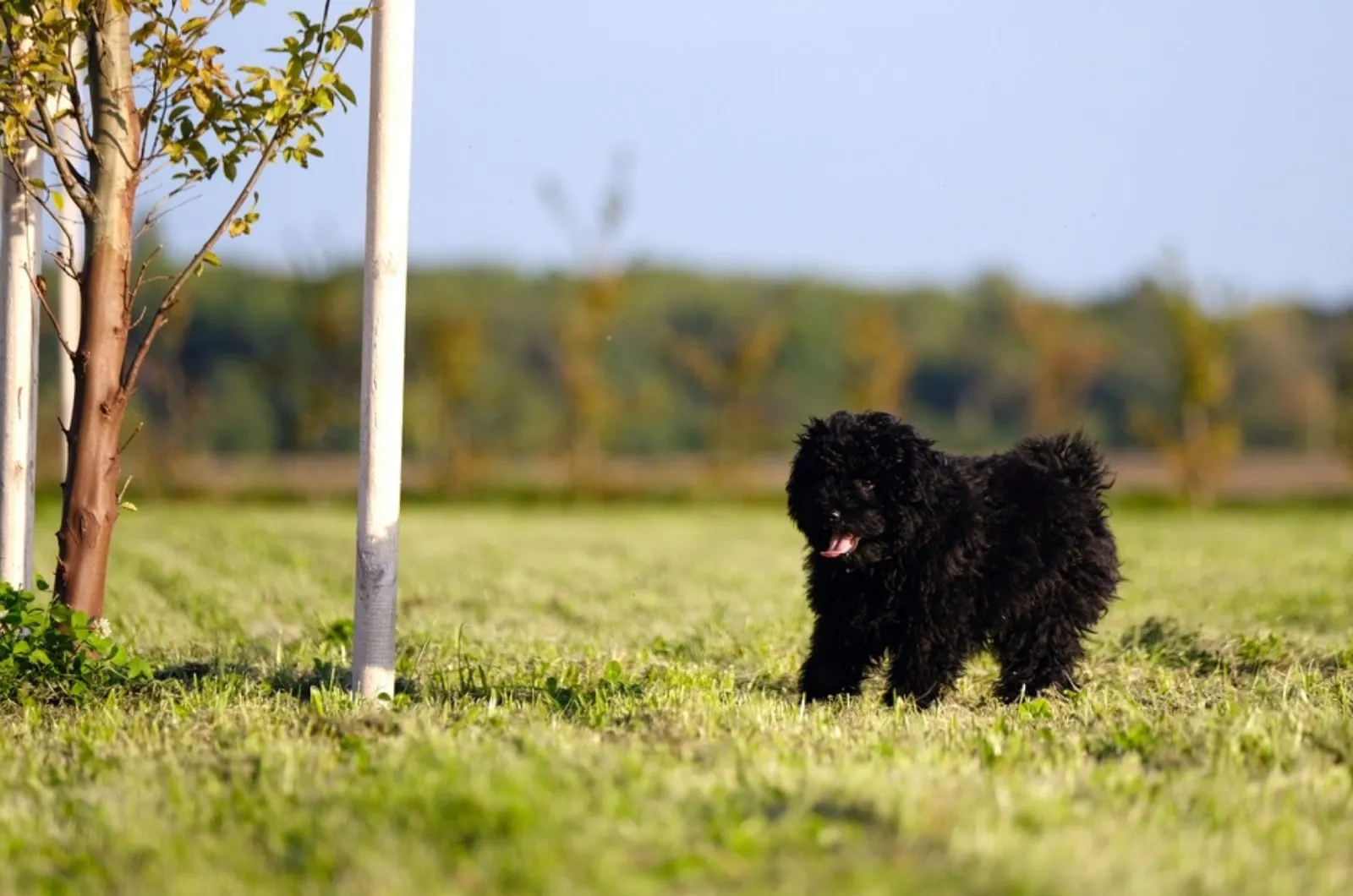 Julie Schuh stands behind the beautiful Pulihouse kennel. These herding dogs are properly nurtured during their first ten weeks, including having regular health tests and socialization training.
Julie makes sure that all litters are equally taken care of, which is why Pulihouse is certainly one of the most reputable breeders in the States. Despite the fact that these canines are not among the healthiest dogs in the world, Hungarian Pulis bred in this kennel come in excellent shape.
Furthermore, all puppies are provided with a health guarantee, including a hip and cataract guarantee. Since this is, at times, a mischievous and stubborn breed, Julie makes sure you get a well-behaved puppy from the start.
The breeder puts a lot of effort into early socialization and potty training. Puppies bought at this kennel are suitable for indoor life as they make wonderful companions, and they get along with other pets, too.
Pick-up is done on the spot exclusively.
Location: Appleton, Wisconsin
Phone number: (920) 730-1885
Email: [email protected]
4. Moonshadow Puli, NY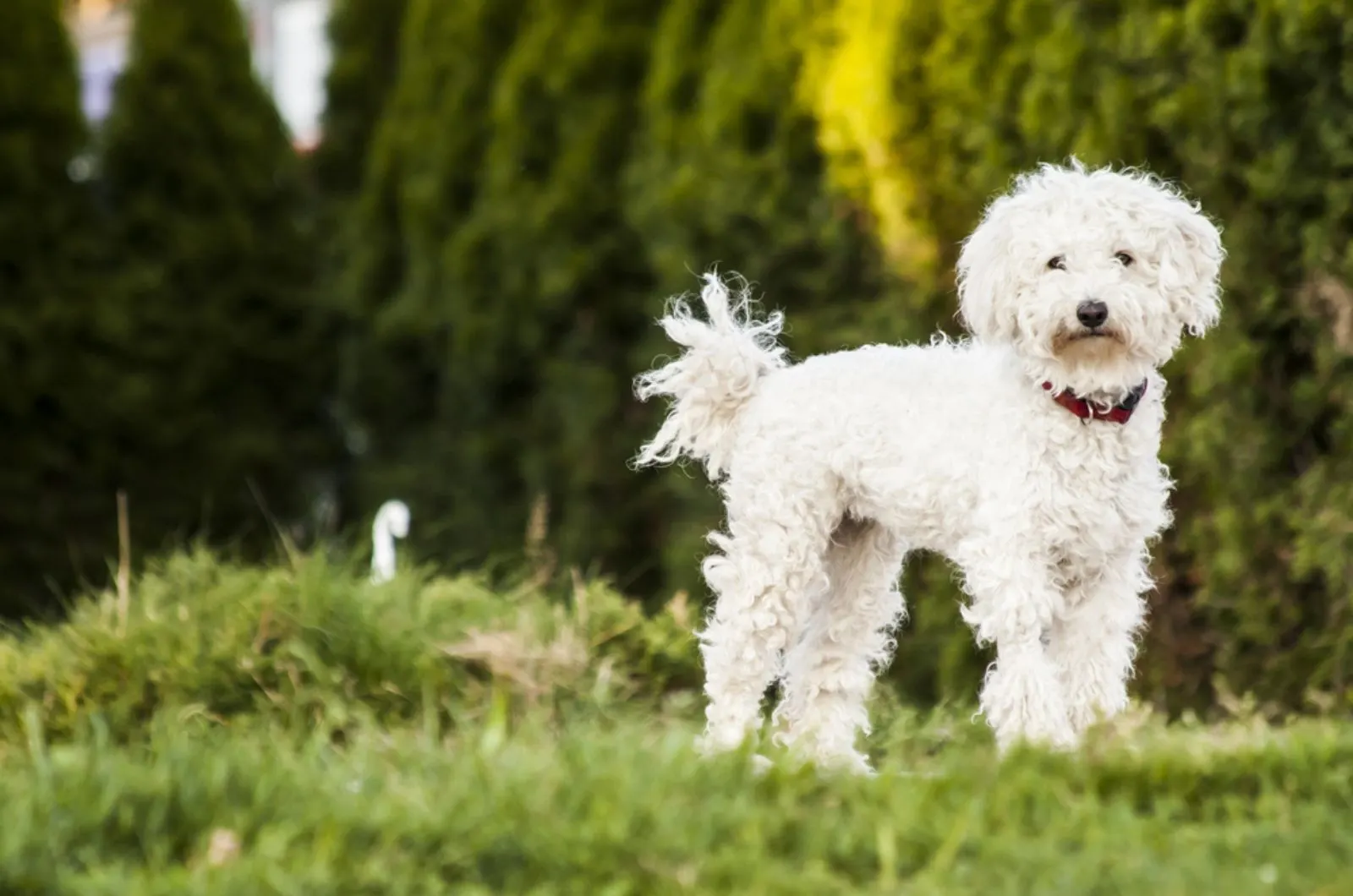 This is one of the oldest Puli breeders in the U.S. as Moonshadow Puli dates back to 1976. The mission of this breeder is quality – not quantity, which is why there may be fewer puppies available during the year.
What makes the Moonshadow Puli kennel famous is their exquisite training program. Their puppies have been AKC champions multiple times.
They are socialization- and obedience-trained from an early age, which makes them suitable for big families and families with small children.
At MP kennel, you can find these sheepdogs from Hungary in black, white, and silver outer coat variants. Considering that they generally belong to white dog breeds, other Puli coats are not that common.
In order to reserve a puppy for yourself, you need to go through the pre-registration process first.
Location: Peekskill Hollow Rd, Putnam Valley, New York
Phone number: (845) 528-9350
Website: Moonshadow Puli
5. Angyal Haz Pulik, GA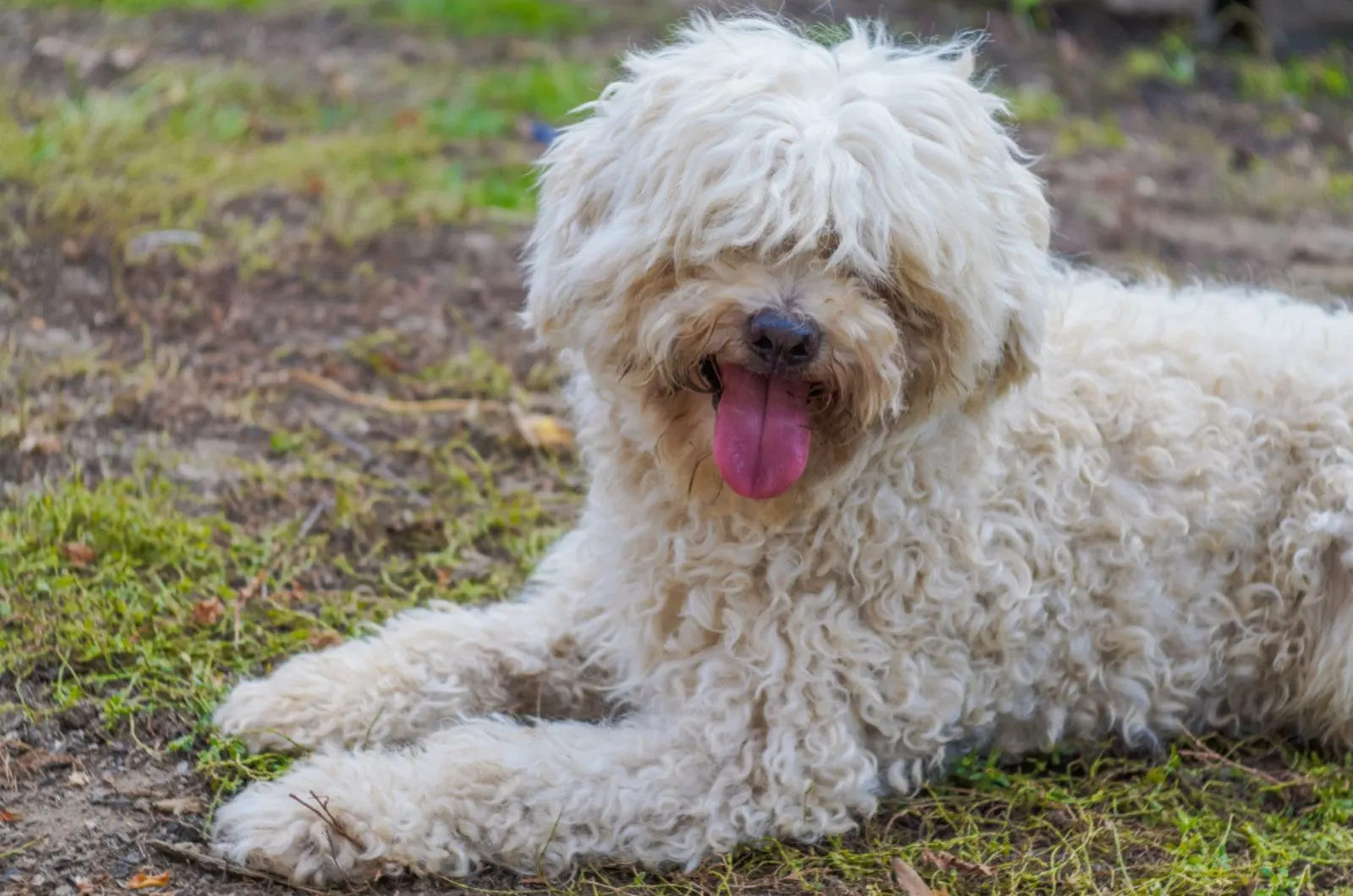 Valarie and Gary stand behind this lovely kennel in Georgia. They have been in business for more than thirty years, which puts them on top of the list of the most reputable breeders in the U.S. This is a family-based kennel. The mission statement that Valarie and Gary cherish is based on socialization, training, and healthcare.
These three things, according to the AHP team, are the most important pillars in Puli breeding. Puppies are sold at 10 to 12 weeks of age. Each of them comes with health and genetics documents, AKC papers, and written instructions.
Their toys are included in the price, as well as a blanket and their first pack of food. Valarie and Gary want to make sure that all these mop-looking puppies are provided with a safe, nurturing home, and responsible owners.
They will gladly answer all your inquiries, as well as welcome you in their kennel.
Location: Lawrenceville, Georgia
Phone number: (770) 298-9221
Email: [email protected]
Website: Angyal Haz Pulik
FAQs
1. How Much Does A Puli Puppy Cost?
Depending on several factors such as gender, age, and quality of the breeder, these puppies will cost you anywhere between $800 and $1500.

The price at reputable breeders may be a little higher as it generally includes the following: a health guarantee, health and genetic testing, the first vaccine and deworming, dog food, interactive dog toys, and a microchip.

Generally, it is always better to go with a quality breeder as unreliable puppy mills can provide you with a low-quality dog with unclear genetics and a potential disease.
2. What Is The Temperament Of A Puli?
Despite the fact that this is not a family dog by default, these canines make wonderful companions as they are loyal, affectionate, and playful at all times. Having a Puli puppy indoors is not a bad idea as they adapt easily.

Still, the puppy needs at least forty minutes of exercise during the day or else they may become mischievous and destructive.

They equally bond with all family members, and they are very protective towards their owners. The Puli breed can be a great watchdog as they are used to protecting herds.

They get along with children and other pets, which makes them suitable for all family types. However, early socialization and obedience training are highly recommended for these pooches.
3. How Much Do Puli Dogs Shed?
Take into consideration that this is a hypoallergenic dog, which means that they shed rarely, or not at all. The breed is perfect for families whose members suffer from dog allergies. Also, if you're planning to have a dog indoors – then the Puli is perfect in that regard!

This is a low-maintenance dog in terms of grooming, even though its long, wooly coat may appear overwhelming. You can forget the best-smelling dog shampoos if you have a Puli as these dogs naturally don't smell at all!
Conclusion
There are not many reputable Puli breeders in the U.S. In order to find the best, you need to look into their reputation, AKC membership, healthcare procedures, and breeding program.
Do these dogs need a 'tstr' (the specific training requirement)? No. But, do they need a responsible, devoted breeder who's willing to implement the Puppy Culture program? Definitely, yes!
Luckily, we have found five amazing breeders that fulfill all the requirements that we look for. Hopefully, this article has helped you find your perfect breeder if you're looking for a Puli puppy.
Read next:
7 Border Collie Breeders In Michigan To Herd Your Expectations