Everyone wants a healthy puppy. But, what happens when you get a Poodle pooch suffering from dysplasia or luxating patellas? Surely, those conditions could've been prevented. The best prevention is getting your new Poodle puppy from a trusted source, not a backyard breeder or a pet store/puppy mill.
But, where to get such pawmazing puppies? Who are the best Poodle breeders in Texas?
I've got all the answers!
Poodle Puppies For Sale In Texas
From San Antonio, over to Austin, Dallas, Houston, El Paso, Waco, Denton, etc. We've got them all! Keep on reading to find out where to find one of the most perfect dog breeds of all time in Texas. Let's meet the best Poodle breeders in Texas, shall we?
1. The Moyen Poodle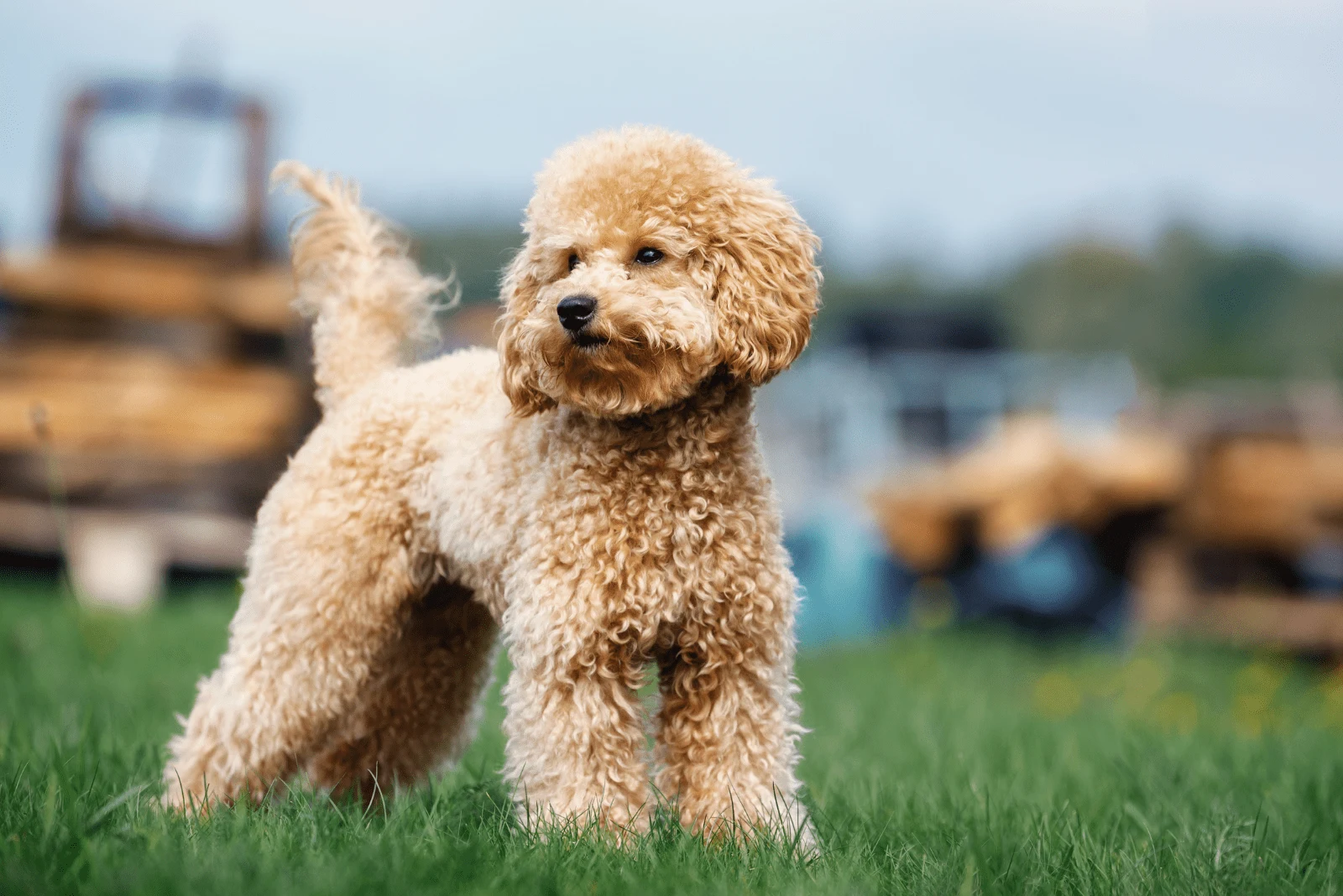 The Dallas area is really proud of having a breeder like Moyen Poodle Stars of Texas. These small Poodle pups are absolute stars and enjoy star treatment from their family.
The Moyen Poodle is a family-owned business. They take good care of all their Poodle puppies and adults. Dogs are regularly checked by the vet and submitted to mandatory health screenings.
What sets The Moyen Poodle aside from other breeders is its strong will to improve the quality of the breed. They promote Poodles with extraordinary temperaments and, as such, they're well-known across the States.
The Moyen Poodle website is rich in information on Moyen Poodles, so you can jump over and learn everything you need to know about your future pets.
Now, for the part you're all most interested in… pricing!
The purchase price of these Poodle puppies will depend on the coat color. Usually, these pups are priced from $800 to $1,500. Your new buddy will be ready for adoption at the age of 8 weeks. Prior to finalizing the adoption process, you'll need to put down a $300 deposit.
Puppies will come microchipped and checked by the vet to ensure there are no health issues.
In the event you need airline shipping for your puppy, the breeder will arrange it for you for an additional cost. However, they encourage every potential buyer to come in and pick up puppies in person.
Breeder's details
Website: The Moyen Poodle
Location: Dallas/Fort Worth, Texas
Phone: 940-395-5441
Email: [email protected]
2. Wild Spirit Standard Poodles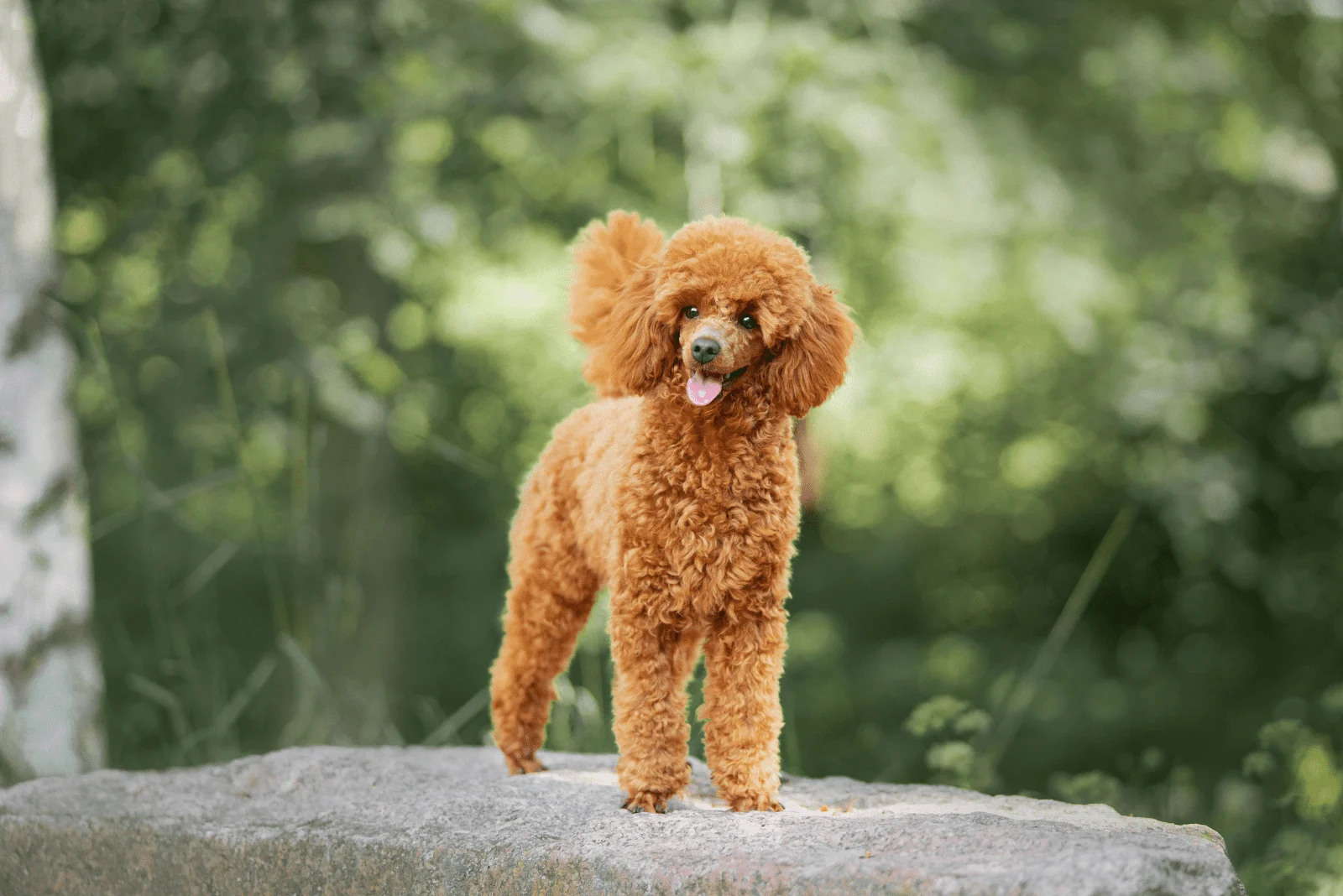 Wild Spirit Poodles is a small breeding business, fairly new to the market. It all started back in 2018, when the mastermind behind Wild Spirit Poodles, Skyler Bannert, decided she wants to bring more wonderful Poodle puppies into the world. Her focus – and her love – was on Standard Poodles.
Skyler may be young, but she's got the much-needed experience in handling dogs to enable her to be placed on the list of best Poodle breeders in Texas. What's so amazing about Skyler is the fact she's been in the grooming business since she was nine! If this doesn't prove she's got some of the best-groomed Poodles in the States, nothing will.
Wild Spirit Poodles are on the pricey end. They will cost you $3,000. But the price is definitely worth it, since you'll be getting a dog with an evaluated personality, calm demeanor, and overall terrific health status. And, let's not forget, the Poodle's super low-shedding features!
These Poodles have to be great dogs because they're living their best lives. Hidden away from city noise on a 30-acre ranch in New Campo, Wild Spirit Poodles are going wild on a daily basis, roaming freely, hunting down doves, and swimming in the water as much as they want.
Breeder's details
Website: Wild Spirit Standard Poodles
Location: El Campo
Phone: 979-332-1855
Email: [email protected]
Social media: Facebook
3. Agape Standard Poodles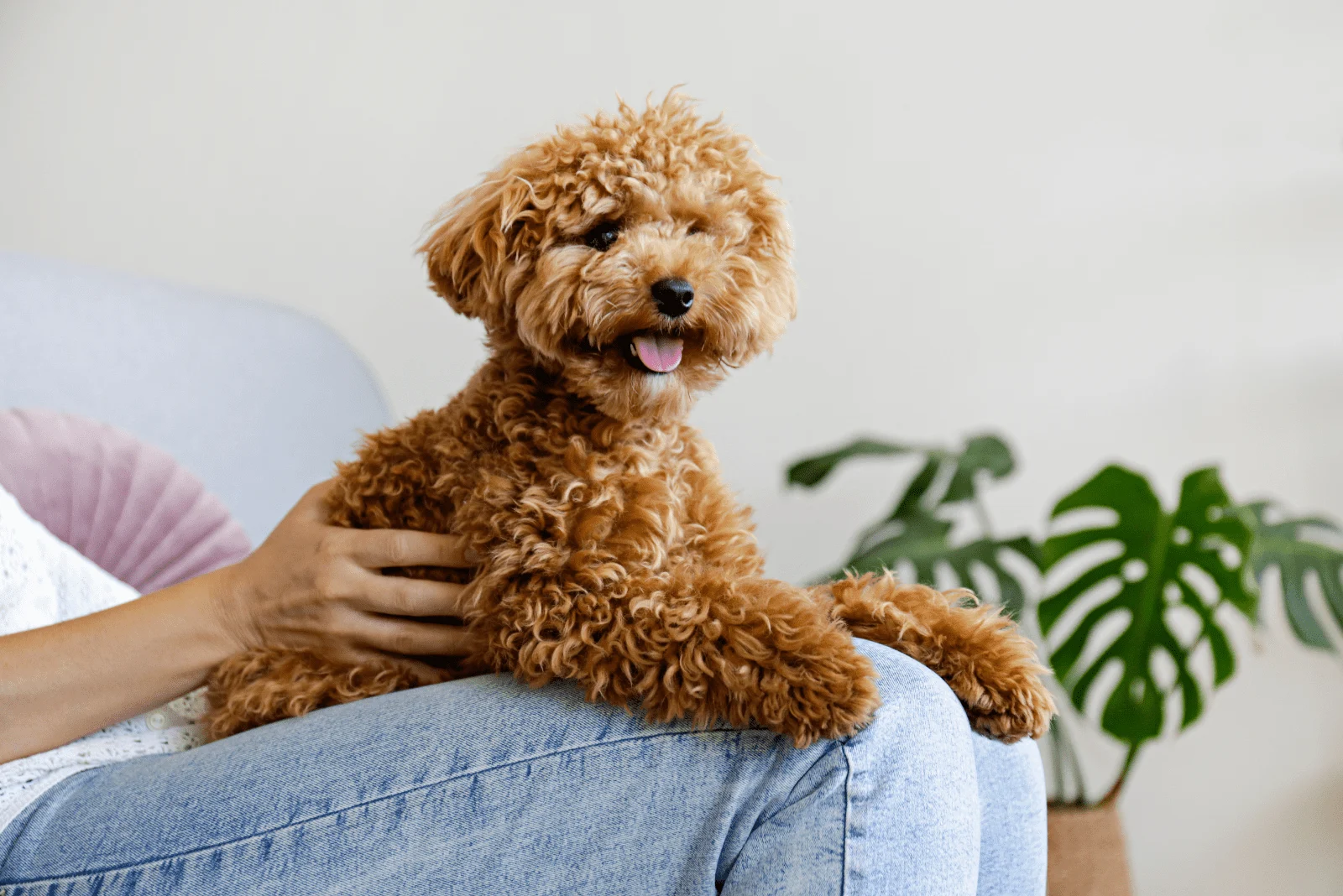 For more than 15 years, Agape Standards has been a home to wonderful Standard Poodles, deeply loved by their breeders/family members. Yes, family members, as this is a family business run by avid Poodle lovers. Based in south Texas, the family has been raising Poodle puppies with love, thinking of them as their equals.
I can vouch that these puppies are treated with love and respect. Every one of them, including their parents, is submitted to health testing and comes out free from any health issues. To be precise, they're covered by OFA and PennHip tests.
For an Agape Standard Poodle puppy with impeccable health records and a sweet temperament, you'll need to pay $2,000. They have a mandatory deposit of $500. Puppies come with limited AKC registration paperwork, meaning they don't have breeding rights and show prospects.
If you want an Agape Poodle, you'll get a companion and a friend for life, not your new breeding stock.
Agape Standards come in various Poodle coat colors. Usually, they'll have apricot or black Poodles, but check to see if there are available puppies at the moment. What I can tell you about their puppies is that they don't come too often.
Agape doesn't overbreed its stock and has limited litters per year, so make sure you put a deposit on your puppy in good time.
Breeder's details
Website: Agape Standard Poodles
Location: Corpus Christi
Phone: 361-563-9617
Email: [email protected]
Social media: Instagram
4. Wolfe Island Poodles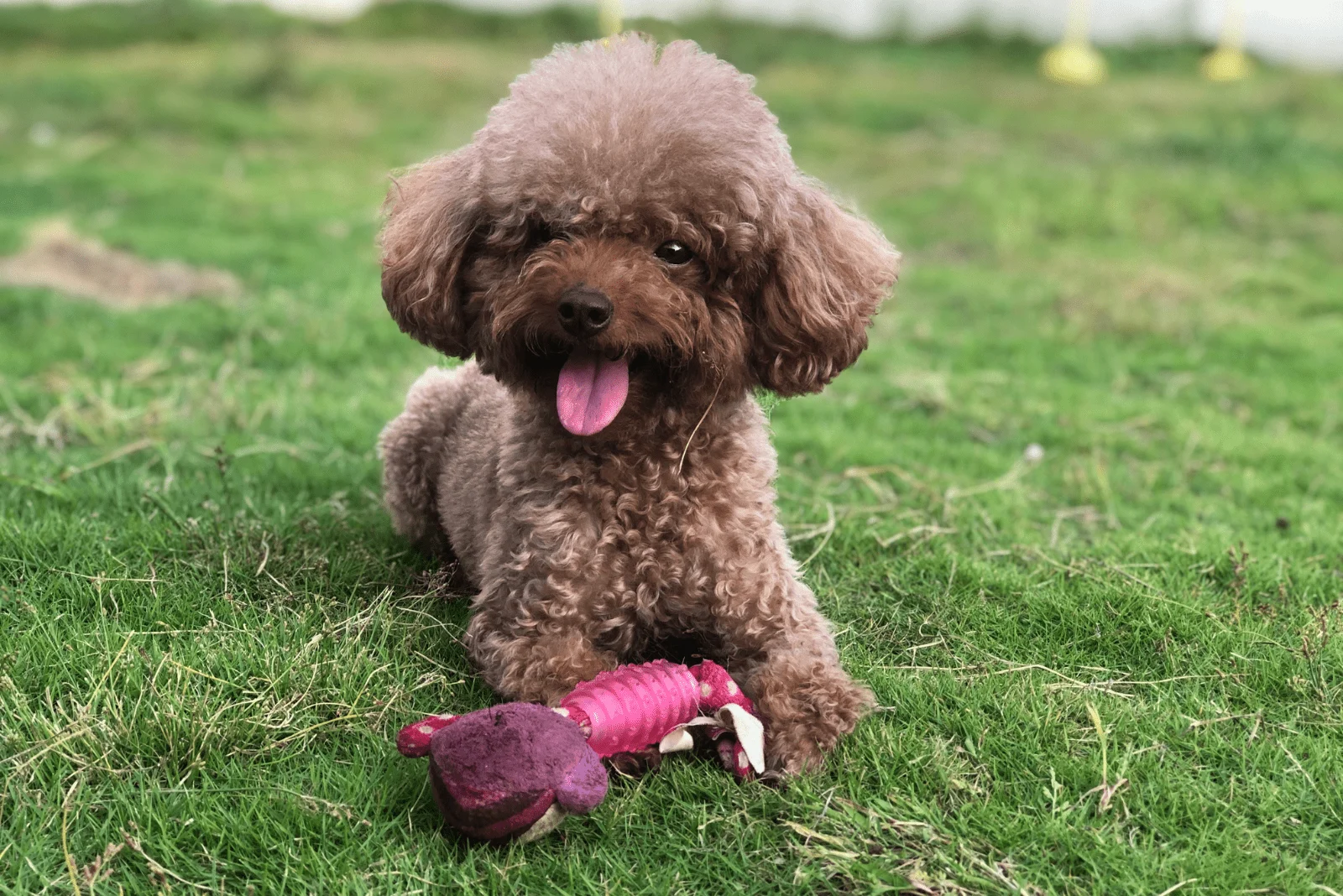 Wolfe Island claims their Poodles are pretty and practical. But, I believe they're much more than a pretty face and a practical, hypoallergenic dog. All Poodles are wonderful, and we're about to learn why Wolfe Poodles' are too!
Wolfe Island Poodles is a family breeding business located far from the big city crowds. The family lives on an adorable little farm of 2 acres. This is the place where Poodles enjoy getting back in touch with unspoiled nature.
This breeding business started back in 2014 when the owner fell in love with Standard Poodles. Soon enough, they managed to become a renowned facility, using love and care as a leitmotif for their breeding business.
But, it's not all sunshine and rainbows. Wolfe Island takes good care of their dogs, making sure they're vaccinated, free from parasites, and regularly checked by their DMV. All dogs are also submitted to health tests to ensure they're not suffering or carrying any hereditary diseases.
Like many other breeders on this list, Wolfe Island Poodle doesn't allow breeding rights. Puppies cost $2,500 and require a deposit of $100.They will be sold as companion-quality dogs, in other words, as your future family members and best friends.
Lastly, Wolfe Island will provide health guarantees for all their puppies for one year. This proves their dogs will be free from congenital diseases for one year after the purchase.
Wolfe Island has puppies outside Texas, in Oklahoma, California, Colorado, and even Alaska!
Breeder's details
Website: Wolfe Island Poodles
Location: Dayton
Phone: 281-324-1518
Email: [email protected]
Social media: Facebook
5. Independence Poodles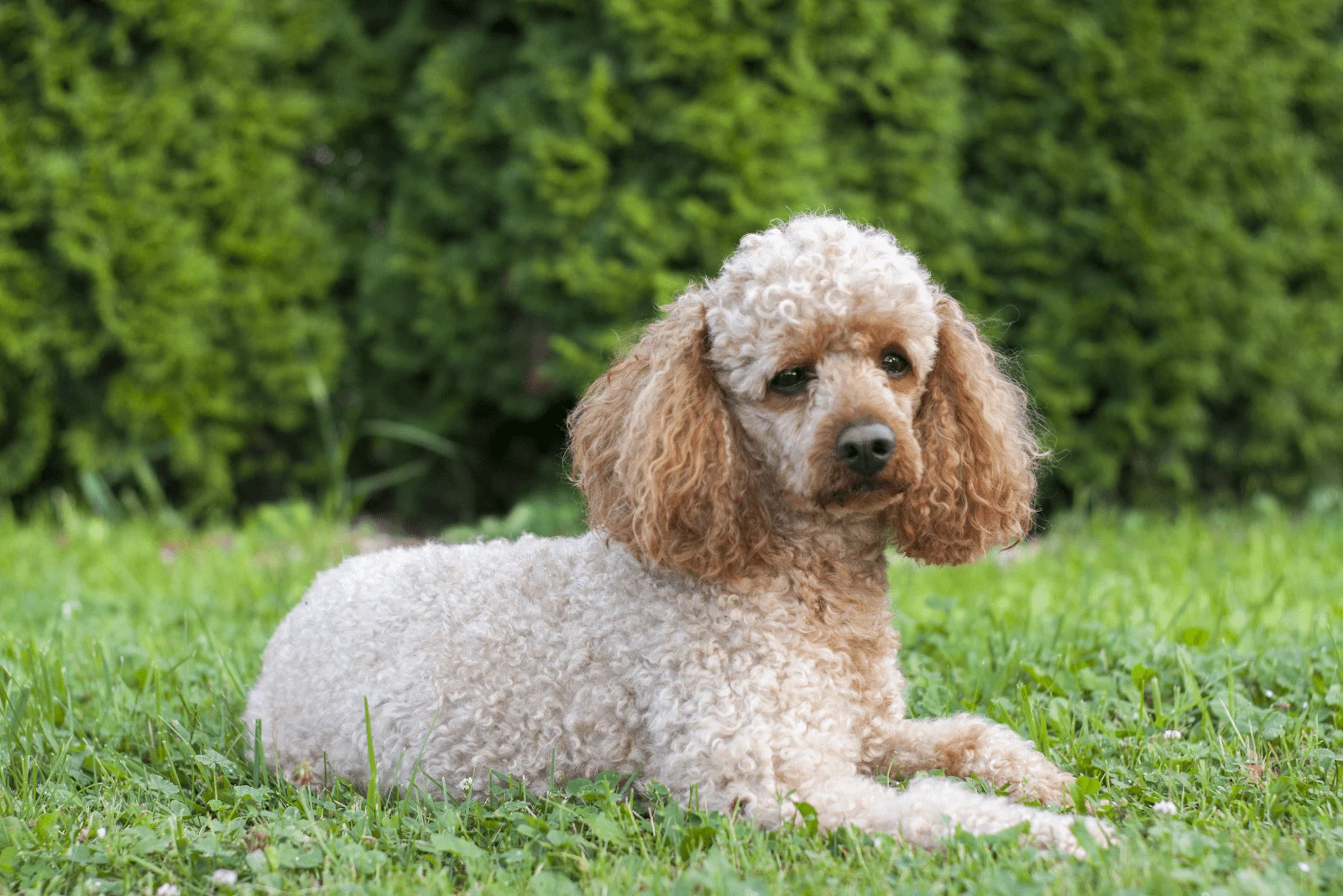 What most people don't realize is that kennels aren't a good choice for breeding and raising puppies at all. To be honest, I equate kennels with poor breeding practices. There are so many great options out there, so many family breeding businesses and professionals you should turn to.
An example of great breeding practices comes from Independence Poodles. This is a family-run breeding business that never had and never will have kennels of any type. All Independence Poodles are born and raised inside the family home or inside the home of their trusted guardian families.
Back in 2004, the family adopted three boys from Ethiopia. Their lives became instantly richer. But, one thing was missing: a family dog. The loss of their Labradoodle was never forgotten, but the family needed a new four-legged buddy. Enter a Poodle named Ellie in 2016. Ellie's litter soon followed and Independence Poodles grew to be a top-notch breeder.
The reason why I trust these guys is the fact that their puppies are raised according to Badass Breeder & Puppy Culture programs. They come from trusted and tested parents, free from hereditary problems or temperament issues.
Independence Poodle puppies will cost you $2,200, no matter their coat color or gender. You'll also need a $300 deposit. Don't forget that these are pet-quality Poodles with limited AKC registration. If you want breeding rights, you'll get them only on a co-ownership agreement AND if you're up to their standards.
Breeder's details
Website: Independence Poodles
Location: Mansfield
Phone: 682-587-9799
Email: [email protected]
Social media: Facebook
6. Piney Woods Standard Poodles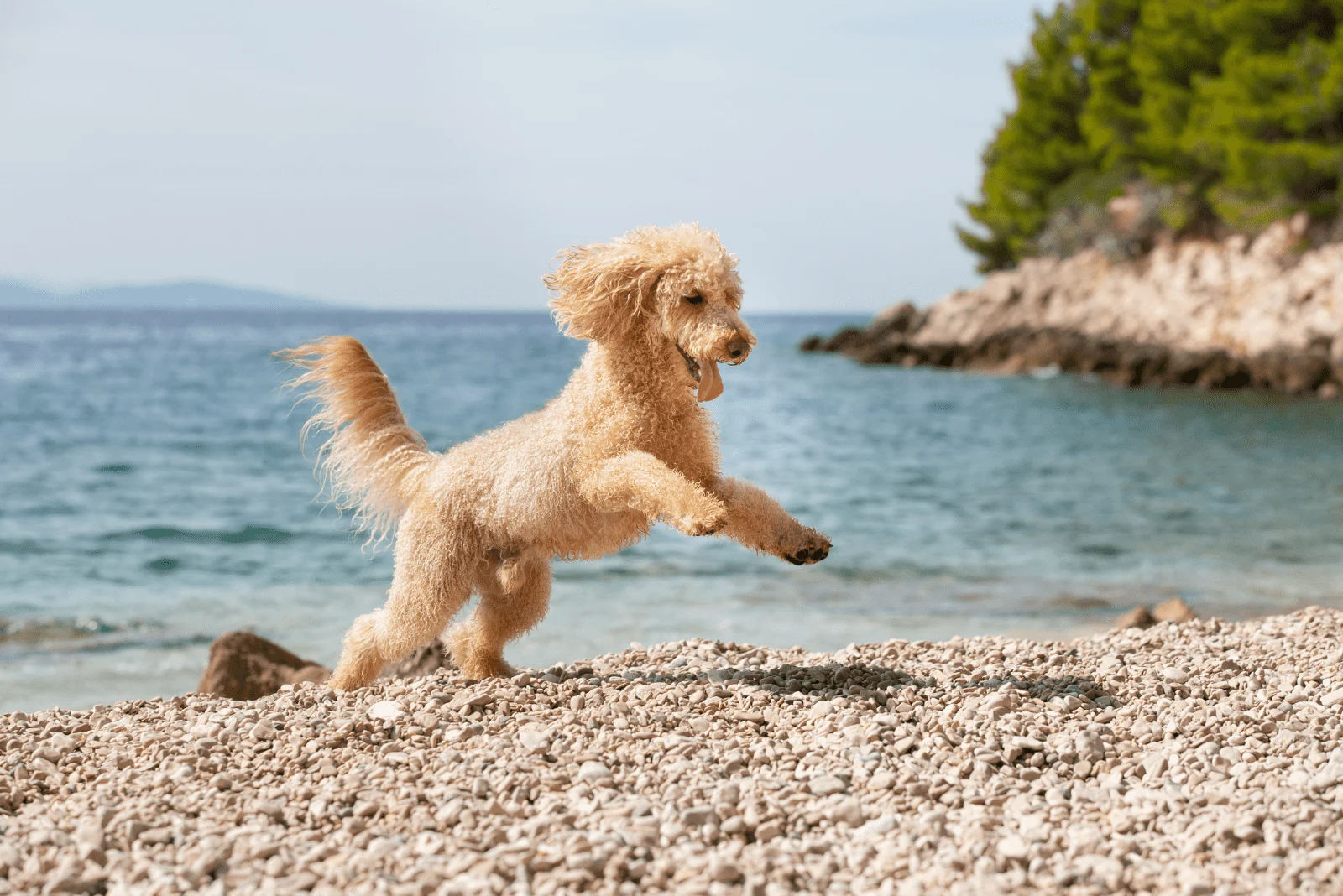 When a breeder runs a business not to make a profit, but to improve the breed instead, you can tell they're a trusted source and reputable breeder.
This is the deal with Piney Wood Standard Poodles. They only care about making the Poodle breed a whole lot better. Money is irrelevant.
When you take into consideration that a retired couple is behind Piney Wood Poodles, you'll realize how devoted they are to raising perfectly sound Poodle puppies. They've got all the time in the world to make sure the Poodle puppies are happy, healthy, and on their way to becoming valuable family members for many Poodle owners.
Piney Wood Poodles put in lots of effort into socializing their Poodle puppies. These Poodles aren't your typical working dogs. Piney Wood Poodles are companions, lap dogs, and cuddlers. They come in lots of coat colors, but Piney Wood puppies in brindle, sable, or parti are something special.
You're going to love their parti Poodle puppies, that's for sure!
Usually, puppies will cost $2,000. That's for limited AKC paperwork. If you add $500 more, you'll get breeding rights too, but only if the breeder believes you deserve the rights.
Breeder's details
Website: Piney Woods Standard Poodles
Location: Jacksonville
Phone: 903-426-5425
7. Wildwood Poodle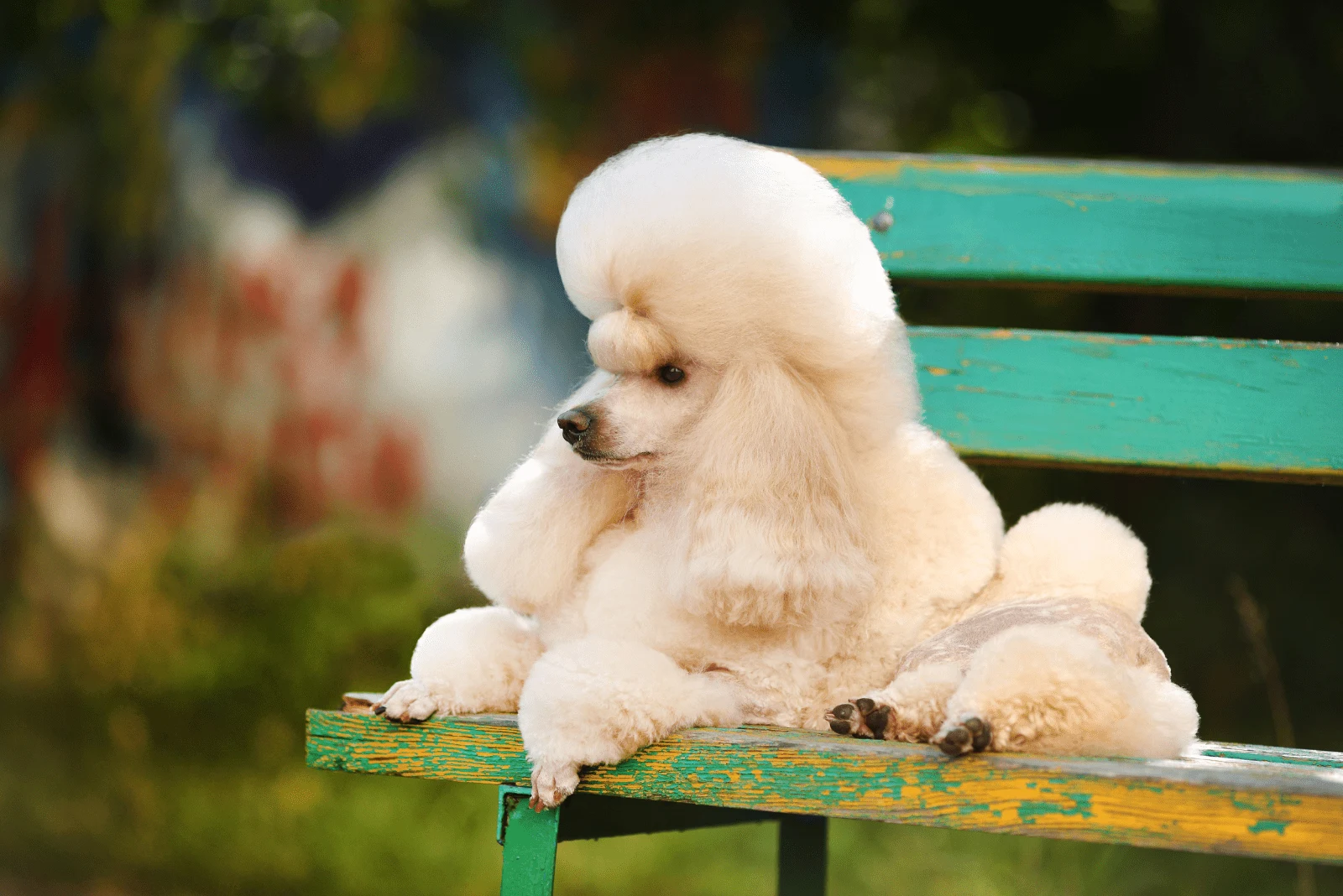 East Texas should be really proud of having a breeder like Wildwood Poodle. I highly respect every breeder that's so transparent with what they're offering with each puppy. If you check out Wildwood's website, you'll see how devoted these guys are to raising perfectly sound Poodle puppies.
This is one of those breeders with a rich breeding stock, completely focused on bringing many healthy Poodle puppies into the world. Wildwood Poodle breeds actively and they have puppies year round. However, their puppies get adopted quickly, so react in time and reserve your Wildwood puppy.
Wildwood carries all Poodle sizes, from toy Poodles to Standard ones.
Each puppy will come from a champion bloodline and healthy parents. When you put down a $350 deposit, you'll be put on a waiting list until the puppies are ready for adoption. Puppies will also come with a 5-year generation pedigree, so you know they're from high-quality parents.
Also, a health guarantee and a check-up from the vet will be provided. In case you're not able to pick up the puppy in person, Wildwood will arrange shipping via airmail for an additional cost. However, I recommend a pick-up in person so you get to see how amazing all Wildwood dogs are in real life.
Breeder's details
Website: Wildwood Poodle
Location: East Texas
Email: [email protected]
8. Royal Standard Poodles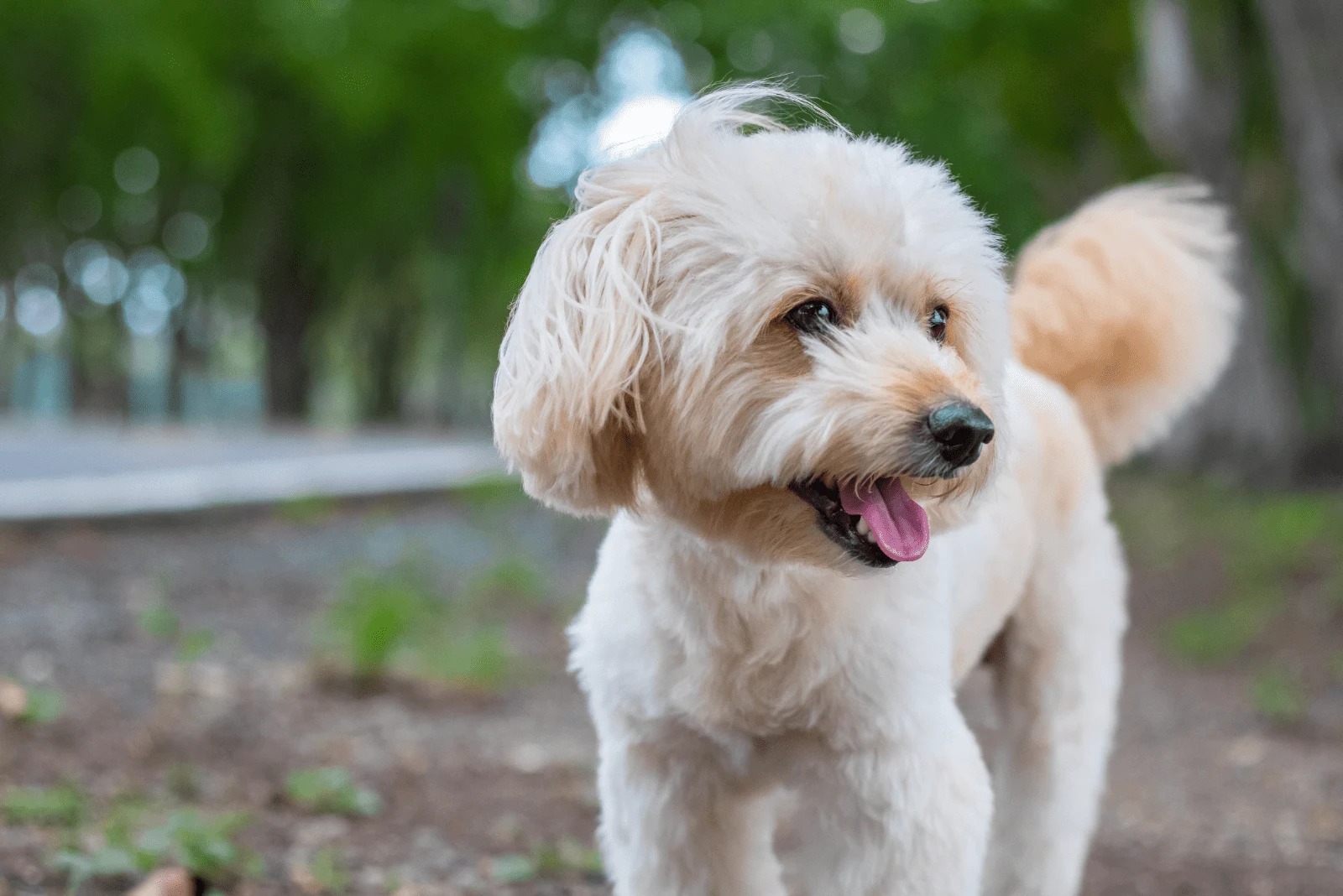 Want a perfect Poodle?
Contact Tes from Royal Standard Poodles because she claims her Poodles are absolute pawfection.
I had to see it for myself, so I hopped on to her website and found out how deeply devoted she is to raising Poodles. I haven't seen such passion in a lot of breeders.
Royal Standard Poodles has an experienced breeder with a focus on producing the soundest Poodle puppies. What sets Tes apart from other breeders is her practice. It's common for Poodles to have their dewclaws removed. But Tes doesn't perform the dewclaw removal surgery. She also doesn't support tail docking.
Over 20 years of experience in breeding and raising Poodles has taught her a thing or two. If you're really interested in why she's against these procedures, Tes will happily answer all your questions.
Royal Standard Poodles require a $500 deposit. Puppies are priced at $3,000. Each puppy will receive their first shots at the age of six weeks, followed by regular deworming treatments, nail clipping, and mandatory grooming.
Royal Standard Poodles are a bit old-fashioned, so don't expect a state-of-the-art website. What you can expect is an extra professional approach to breeding Poodles, and that is more valuable than any fancy website.
Contact Tes for your new puppy through a contact form down below.
Breeder's details
Website: Royal Standard Poodles
Location: Flatonia
9. Hardwood Standard Poodles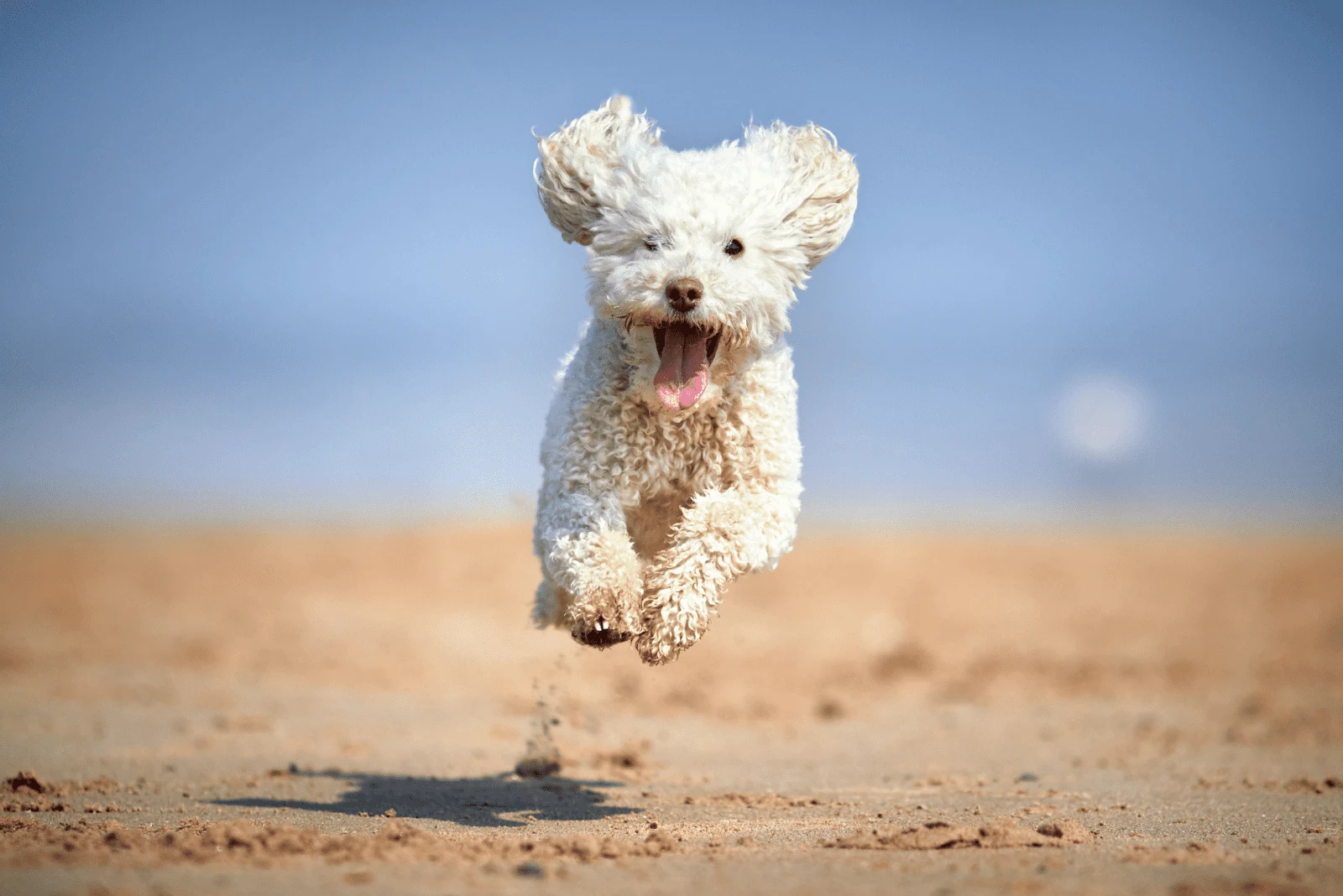 An award-winning breeder of Standard Poodles comes from the Houston area, but their successes are known across the States.
Meet Hardwood Poodles, a place you go if you want show-quality dogs with impeccable bloodlines, and an even more pawfect health status.
Hardwood Poodles are all 100% healthy, covered with OFA certifications. If it's needed, the breeder will be happy to provide you with a detailed report of a puppy's tests. Make sure you ask for this, no matter which breeder you choose.
With Hardwood Poodles, you shouldn't have any worries. This is one of those breeders that breed to preserve and improve the breed. That's why you can only expect one to three Hardwood Poodle litters a year. This practice has been functioning since 1993 when they got their first Poodle litter.
As one of the American Kennel Club Breeders of Merit, Hardwood Poodles is a trusted source for getting a Poodle puppy. Before they're put up for adoption, puppies will be screened and the best ones will be set aside for dog shows.
Others will be sold as companions with limited AKC registration paperwork.
What's so great about Hardwood Poodles is that they match each puppy with the potential owner, so you won't end up with a Poodle that doesn't suit your temperament. I always appreciate the evaluation the breeders conduct!
Breeder's details
Website: Hardwood Standard Poodles
Location: Houston
Phone: 713-504-1224
Email: [email protected]
10. Hoffman's Toy Poodles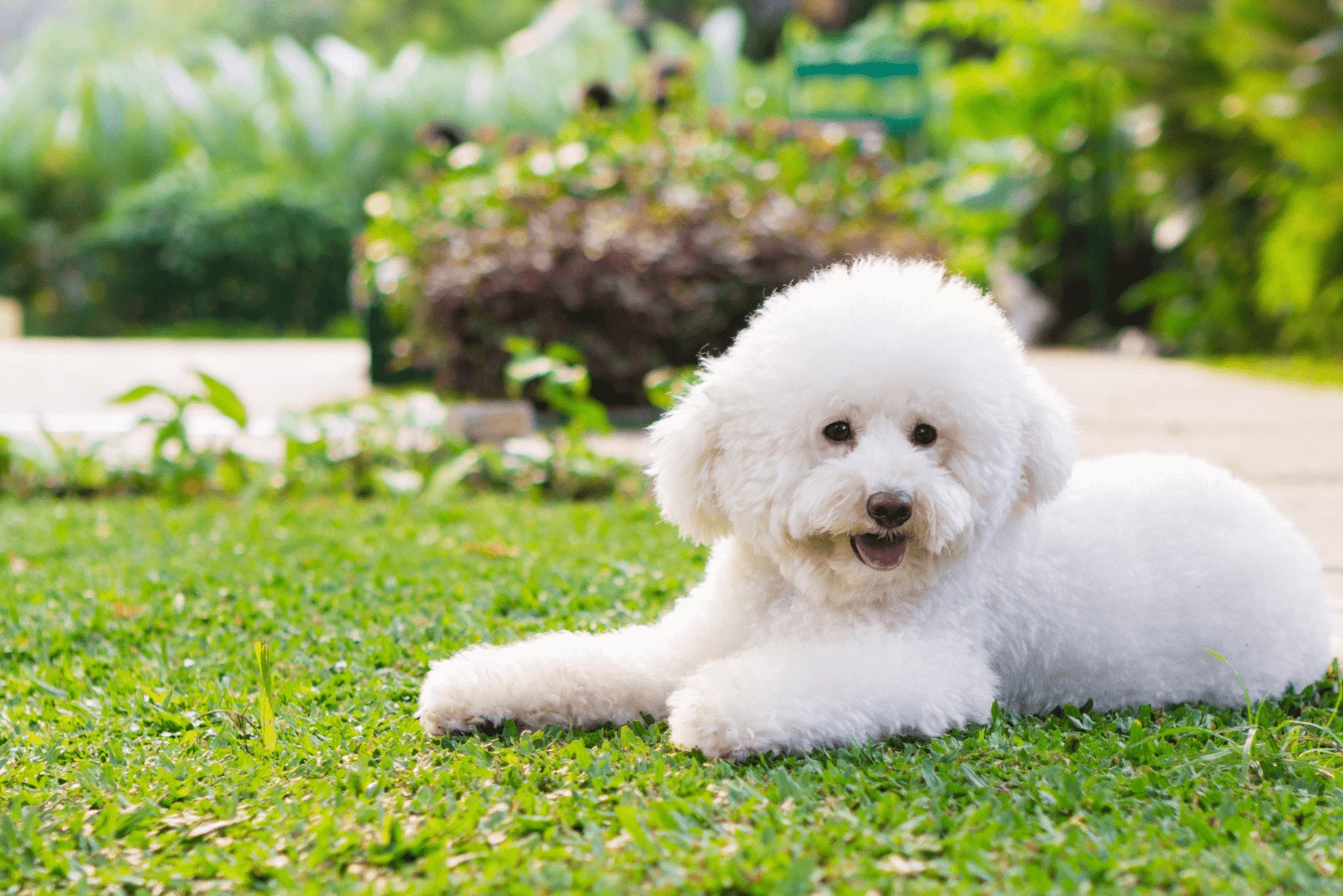 If you live in Dallas or the surrounding area, and you're a fan of tiny Poodles, then you definitely know about Hoffman's Poodles.
As a breeder of toy, tiny toy, and teacup Poodles, Hoffman's been around for a while. Precisely, this breeder has been in the business since 1999. More than 20 years of experience have taught Hoffman how to be on top and how to produce the finest quality Poodles.
Hoffman's into breeding all Poodle colors, but parti and red Poodles are their specialties. Some time ago, this breeder also introduced phantom Poodles to their program, so they might have them occasionally too.
These puppies are home born and raised, and only go outside in controlled conditions so they don't come into contact with other dogs while they're still too young.
The breeder will have them vaccinated and cleared of parasites several times before the adoption. At the age of 8 weeks, Hoffman's puppies will be ready to go to their forever homes. A $300 deposit will save you a spot in the litter. For any additional information about the cost, you'll need to contact the breeder.
Pick-up of the puppy is only done in person, as Hoffman's doesn't allow puppy shipping via airmail.
Hoffman's Toys also offers a one-year health guarantee for kidney, liver, and heart diseases. I highly appreciate breeders that hand out health warranties. It only means the breeder is doing a tremendous job of ensuring all his pups are completely healthy.
Breeder's details
Website: Hoffman's Toy Poodles
Location: DFW
Email: [email protected]
11. Poetry Poodles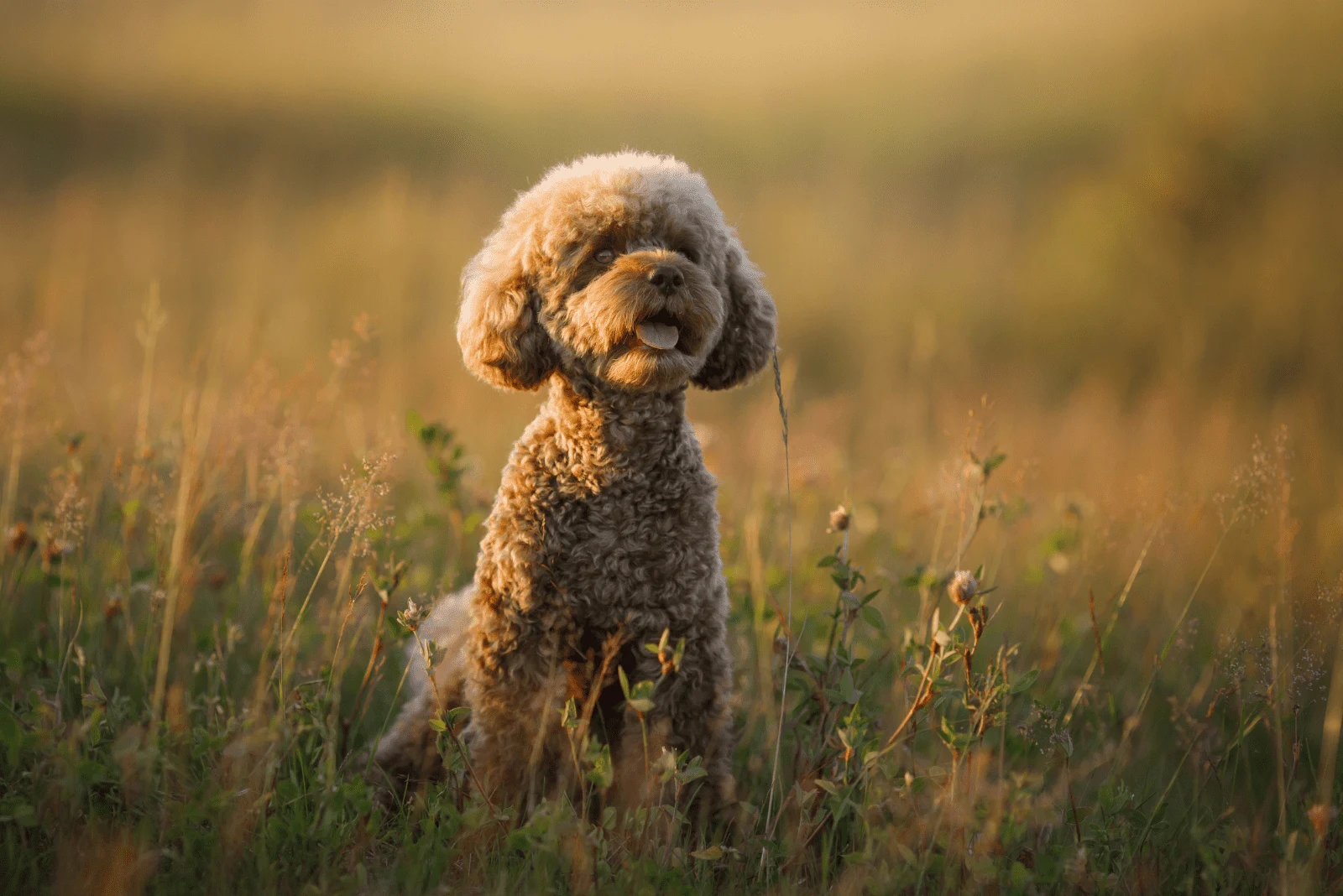 Poetry Poodles may seem like a hobby breeder to you, but that's definitely not the case. Well, not when you see their professional approach and their superior breeding program.
This is one of the breeders that have puppies occasionally. They don't have a strict breeding plan, so you'll either have to contact them every so often, or place yourself on their waiting list. But, the wait is worth it.
Poetry Poodles are AKC and UKC champions and superstars. The breeder enjoys showing them and presenting to everyone how healthy and good-tempered their Poodles are.
Poetry Poodles registered their dogs with the AKC. Each puppy will be sold with an amazing two-year health warranty. Before they leave the breeder, puppies will be vaccinated and fully socialized, as well as fully transitioned to solid food.
As for the price range, it's between $1,000 and $1,500, depending on the color of the coat. It's only natural for black Poodles to cost more than white ones.
Poetry Poodles come with limited registration rights. If you want breeding rights, you'll need to contact the breeder and have them evaluate you if you're a good fit for that. Of course, extra charges will be added to your puppy bill.
Breeder's details
Website: Poetry Poodles
Location: Dallas
Email: [email protected]
Social media: Facebook
12. Alegros Poodles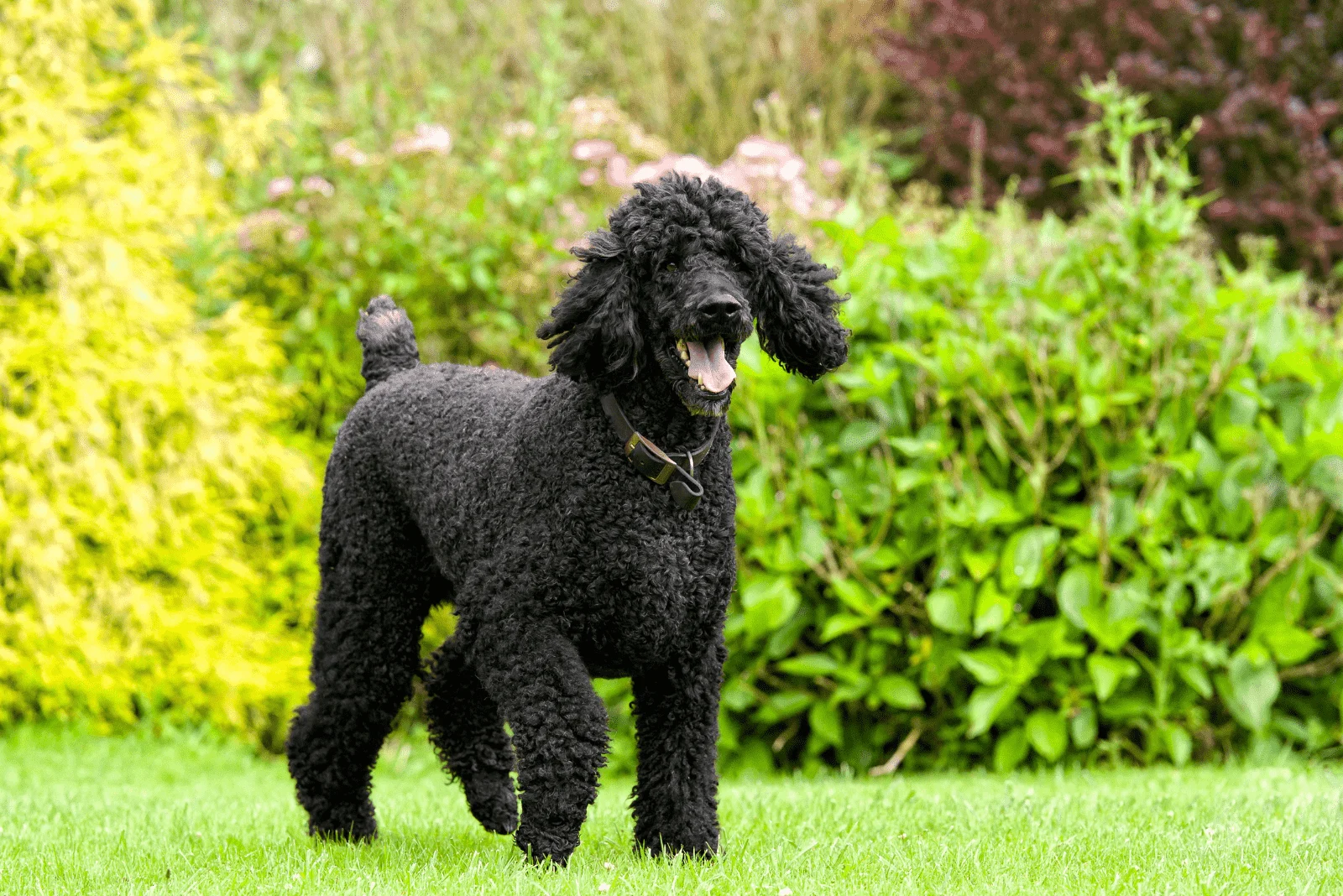 Alegros Poodles is one of the finest miniature Poodle breeders in the States. But, that's not all! Alegros Poodles also carry toy Poodle puppies from champion bloodlines.
No matter which size you pick, you won't make a mistake with this breeder. They're a small business, and I value those the most. Small, family-run businesses are my favorites because they have a friendlier and more caring approach to raising sound puppies.
When you take into consideration that this breeder has been breeding Poodles since 1994, you can say they're way past being small. Alegros Poodles are a well-rounded business that brings premium quality dogs.
These Poodle puppies will be home born and raised. The breeder takes extra care about their temperaments, levels of intelligence, health statuses, and beauty. So, you can expect beautiful Poodle pups with fashionable Poodle hairstyles and admirable sharpness of the mind.
As an official member of the Lone Star Poodle Club and Silver Poodle Club, Alegros Poodles have their puppies screened for Optigen prcd-PRA and Patellar Luxation, as well as for hip and elbow dysplasia.
Breeder's details
Website: Alegros Poodles
Location: Denton
Phone: 940-435-2511
Email: [email protected]
13. Klaus Poodles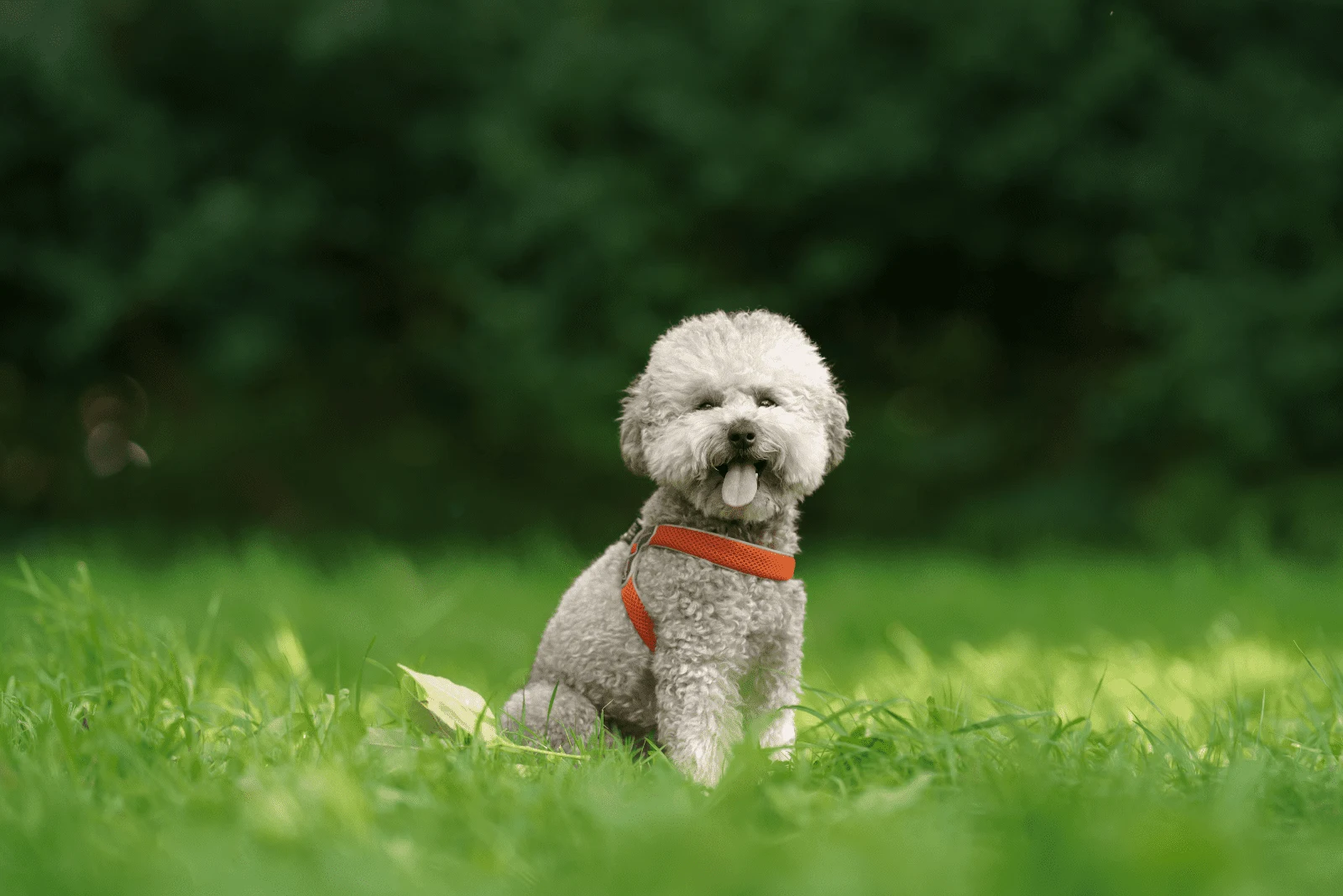 If you drive 40 minutes north of Houston, you'll find some gorgeous red Miniature Poodles from the Klaus Poodles.
This AKC-registered breeder is one of the best Poodle breeders in Texas and the nearby area. They breed puppies inside the family home where they get to stay up until the adoption. No kennels here, no breeding facilities. Puppies are treated as family members – equal and loved.
Klaus Poodles are ready for adoption around week 7 or 8 of their lives. The veterinarian will examine them at this point, give them their shots, and provide a certified report. Don't worry, your red Poodle puppy will also be free from any hereditary diseases, and will come as a fully healthy pooch.
Klaus Poodles are a bit expensive – $4,000 each – but the quality is worth it. What's so interesting about them is that they will prepare their first miniature black Poodle litter in 2023, to expand their breeding program and introduce new lovely coat colors.
Make sure you contact Klaus Poodles, as one of the finest miniature Poodle breeders, for a mini Poodle pooch in red, or to be placed on a waiting list for a black one.
Breeder's details
Website: Klaus Poodles
Location: Spring
Phone: 281-519-2001
Email: [email protected]
Social media: Facebook and Instagram
What's The Verdict?
So, have you made up your mind? Which of these Poodle breeders in Texas will you trust with your new puppy?
No matter if you're looking for conformation quality or pets only, the listed breeders will provide you with only the best dogs out there.
All of these 13 Poodle breeders in Texas are just a handful of the good ones. There are many great ones on the market too, but we'll discuss them some other time.