Poodles are funky and fluffy pets that are loved by people around the globe. New York happens to be one of the most popular places where you can see Poodles happily wagging their tails while walking next to their owners.
Where in New York do Poodle owners get these wonderful pups?
We're here to answer this question and show you some of the best Poodle breeders in New York. The Big Apple has so much to offer, so it may be difficult for you to choose only one Poodle breeder.
But, rest assured because all of these Poodle breeders in New York that we are going to show you are reputable and responsible. They produce some of the poodliest, goodliest Poodles you have ever seen!
Poodle Puppies For Sale In New York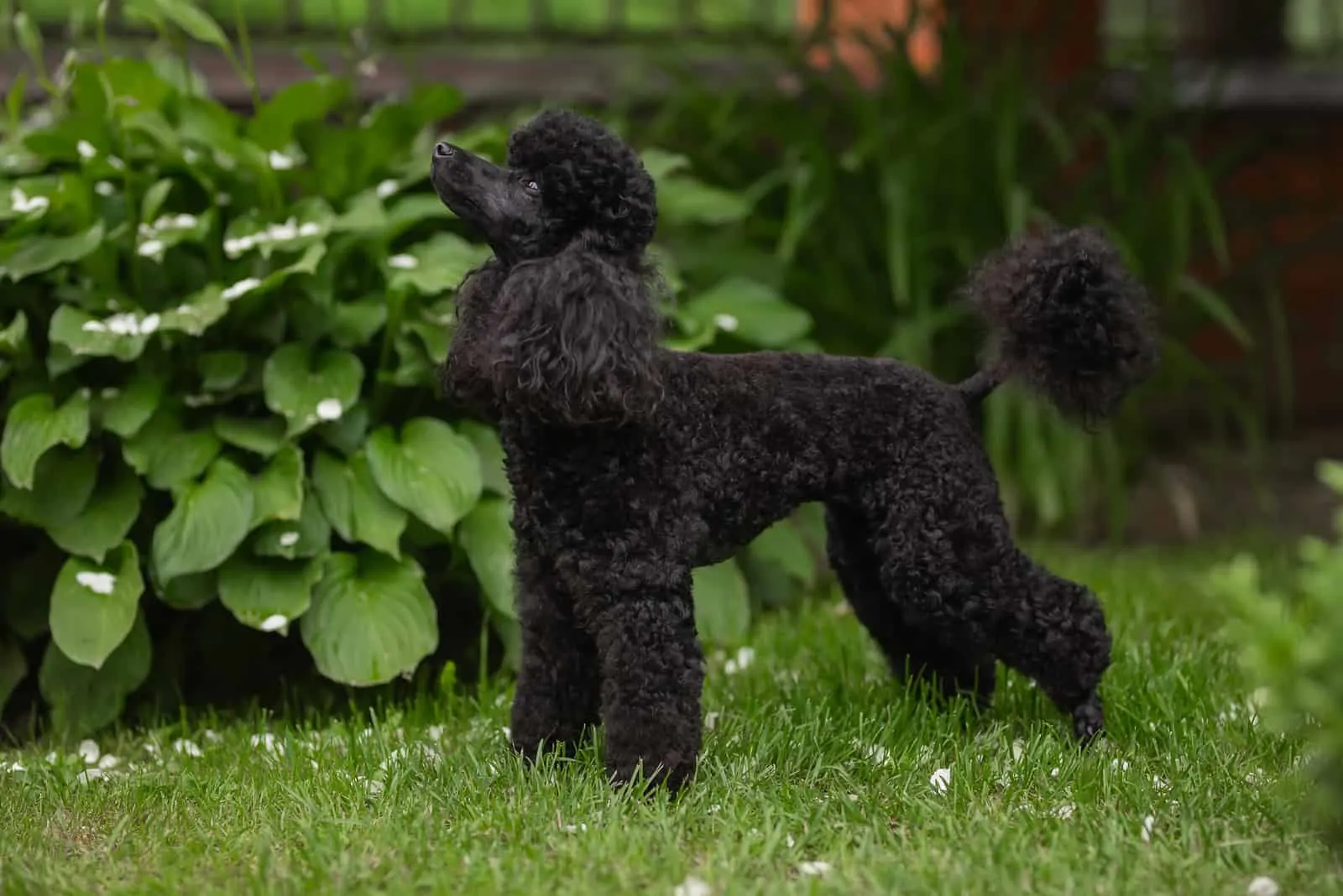 Poodles are among the smartest dog breeds in the world, and are the snuggliest cuddlers in the whole universe! No wonder Poodle puppies are extremely popular everywhere. New York is home to some of the best Poodle puppies that come in different coat colors and patterns.
While the majority of Poodle breeders in New York strive to produce happy and healthy puppies, we must warn you about irresponsible Poodle breeders that, unfortunately, may outshine the ethical ones.
Due to the fact that New York is a huge place, there are many Poodle breeders — good and bad ones. The bad ones are easy to spot because they sell their Poodle puppies for a low price and usually do not let aspiring dog owners see their breeding practice.
Issues With Unreputable Breeders And Puppy Mills In New York
This is important to know so that you can distinguish a good Poodle breeder from a bad one.
With relatively little work done around purebred Poodles, irresponsible breeders don't seem to care about the well-being of these puppies. Instead of health-testing their Poodles to ensure that they have the best start in life, unreputable breeders hurry to create as many Poodle puppies as possible.
This practice is often seen in puppy mills where the Poodle is a frequent sight. In puppy mills, not only are Poodle puppies unhealthy and weak, but their mothers are also weak due to overbreeding. Sounds horrible, doesn't it?
The Poodle Club of America, as well as reputable breeders and responsible Poodle owners, are warning against the Poodle puppy mills and unethical breeding practices. With such great popularity, the Poodle breed seems to be everywhere. But, not all Poodle puppies have a healthy heritage.
7 Reputable Poodle Breeders In New York
Now that we are fully aware of how to recognize bad Poodle breeders in New York, let me show you how the most reputable and well-known Poodle breeders do it.
These Poodle breeders are everything a Poodle and a Poodle owner need — they are verified, responsible, loving, and affectionate towards each Poodle puppy.
Each of them health-tests every Poodle puppy and the Poodle parents, which is why aspiring dog owners don't have to worry about their pup becoming ill.
1. Magenta Bay Poodles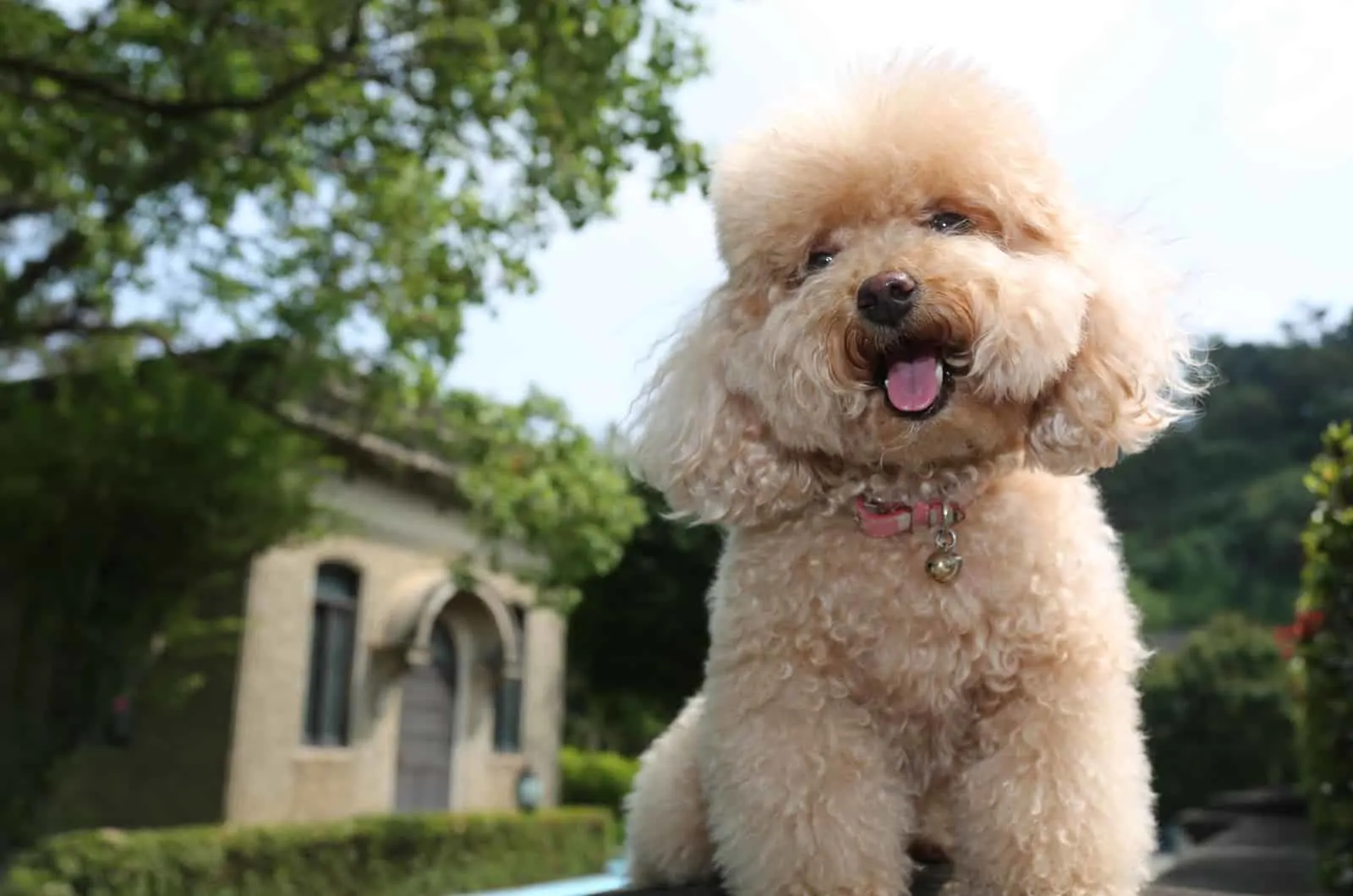 Meet our first Poodle breeders in New York — Magenta Bay Poodles who are proud to show you their Moyen-size pups!
Find out why Magenta Bay Poodles are exceptional little puppies!
Who They Are
The breeder behind Magenta Bay Poodles has lots of dog training and dog breeding experience — about 30 years of experience, to be precise!
As a Poodle professional, Magenta Bay breeder treats each Poodle parent and puppy as a loving family member and companion.
Breeding Program
Magenta Bay Poodles offers a small, but high-quality breeding program in which each Poodle puppy is cared for and pampered to perfection.
Each Poodle parent undergoes a series of health tests, so you don't have to worry about puppies inheriting any congenital health issues.
What They Offer
Because of their specialized breeding program, the Magenta Bay team offers Poodles that are incredible, well-behaved, and healthy family members.
Age-appropriate vaccinations, deworming treatments, microchips, and all necessary health checks are a part of what this excellent Poodle breeder from New York has to offer.
There is also the possibility to visit Magenta Bay Poodles, but you have to read the visitation policy on their website.
Magenta Bay Poodles details
Website: Magenta Bay Poodles
Location: Central Valley, NY, United States, New York
Facebook: Magenta Bay Poodles
2. Central Park Puppies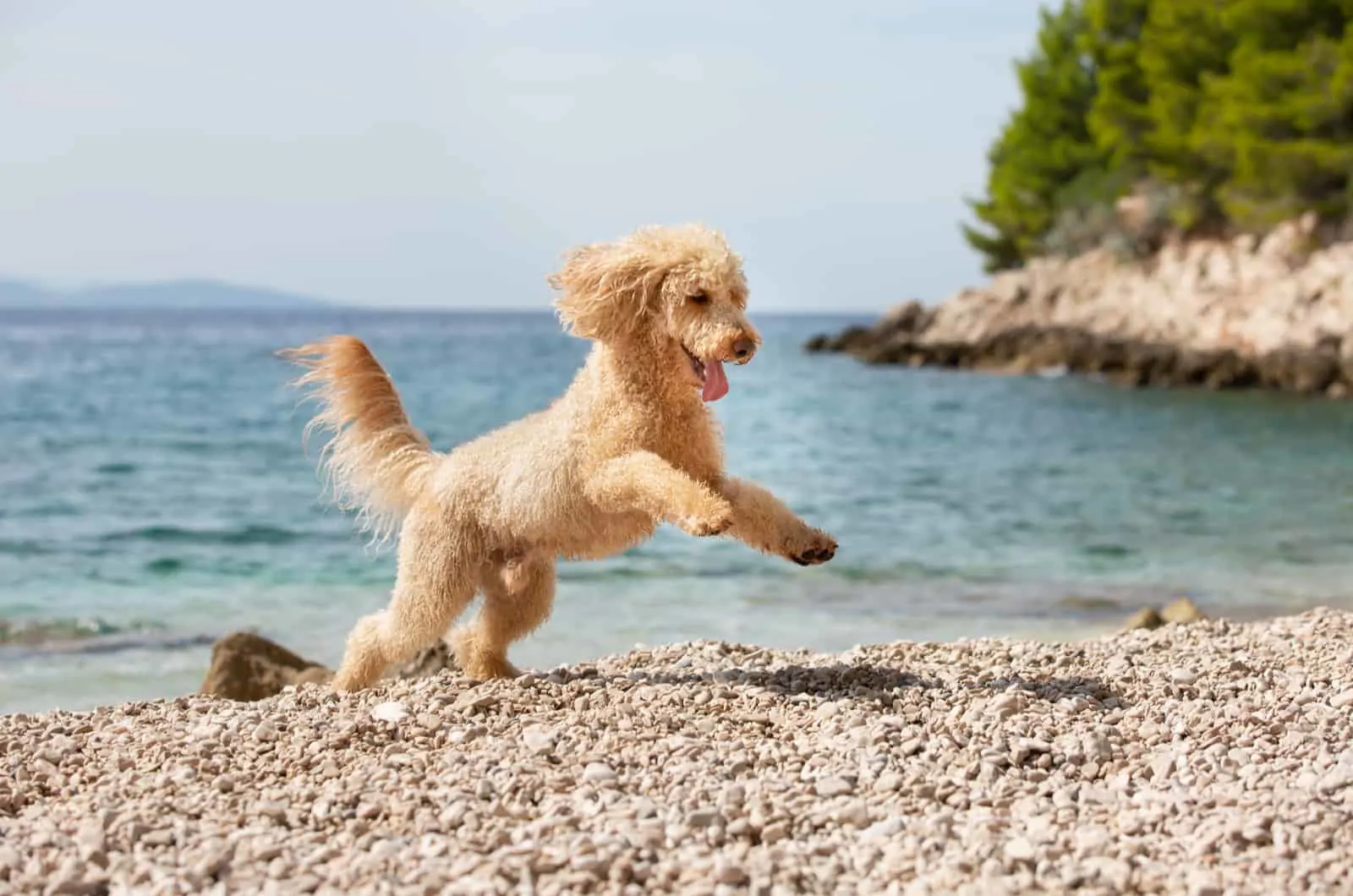 Besides healthy and well-tempered Poodle puppies, Central Park Puppies breeders and caregivers pay extra attention to finding the perfect family for each puppy.
Who They Are
Central Park Puppies are experienced dog breeders and caregivers whose main task is to raise healthy puppies that are going to be adopted by loving families.
They focus on connecting Poodle puppies with new humans who perfectly match their energy!
Breeding Program
The Central Park Puppies breeding program consists of carefully selecting healthy Poodle parents in order to develop the healthiest pups. Because healthy puppies are happy puppies, the Central Park team does all that it takes to ensure that each has the best start in life.
Besides Poodle puppies, Central Park Puppies offers Doodle puppies, as well as mini Australian Shepherds, mini Schnauzers, mini Dachshunds, and many more.
What They Offer
Aside from affectionate and ultra-cute Poodle puppies, the Central Park Puppies team offers pedigree documentation and medical records that includes all health checks, vaccinations, and deworming treatments.
Central Park Puppies also offer home delivery and health certificates! You can inquire about Poodle puppies through their pawesome website that we listed in the details.
Central Park Puppies details
Website: Central Park Poodle Puppies New York
Phone: (914) 207-7558
Email: [email protected]
Location: 650 Central Park Ave unit a, Yonkers, New York 10704
Facebook: Central Puppies
Instagram: @centralpups
Twitter: @centralPups
3. Vanity Pups Boutique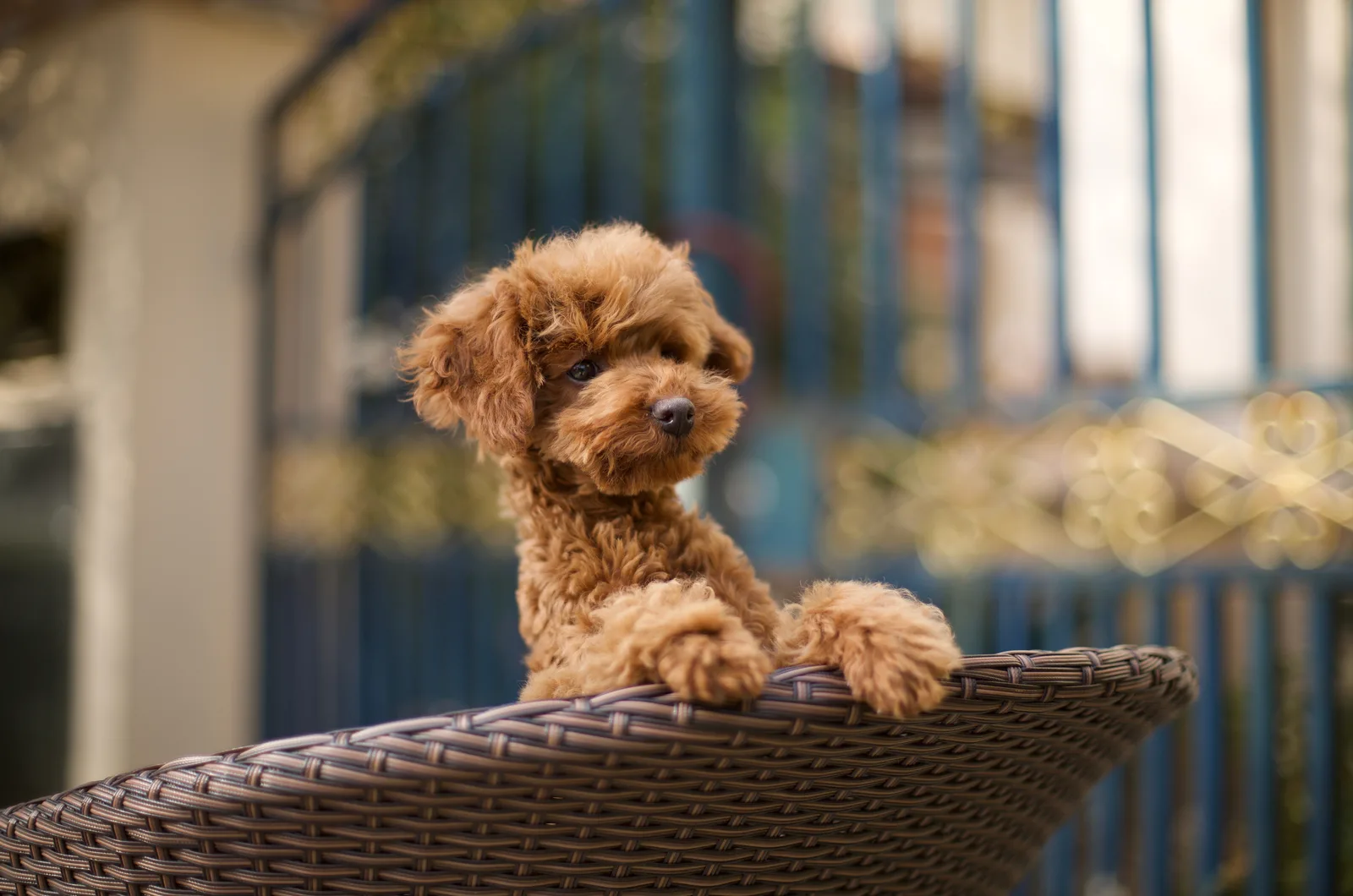 If you are looking for Poodles or other Doodles of different sizes, search no more because Vanity Pup Boutique got you covered!
Who They Are
Vanity Puppies are a family-owned premier pup boutique, nursery, boarding service, and grooming salon that connects aspiring Poodle owners with Class-A Poodle Breeders.
At Vanity Pups, the word "puppy mill" is frowned upon because these professionals do all it takes to raise awareness about bad breeding practices. They
Breeding Program
Every aspiring Poodle owner who is looking for a healthy puppy can knock on the Vanity Puppies Boutique doors. Every Poodle puppy at Vanity Pups is examined by a professional veterinarian who guarantees good health and well-being.
Their breeding program is based on developing healthy Poodle puppies who are well-cared for: from early socialization to daily grooming and pampering.
What They Offer
Besides purebred miniature Poodles, Vanity Puppies offers healthy designer dogs such as Cavapoos, Cockapoos, Shih-Poos, and many more.
As reputable breeders and puppy caregivers, the Vanity Puppies team is available six days a week during business hours, so make sure to contact or visit them for your new Poodle puppy!
Vanity Pups Boutique details
Website: Vanity Pups Boutique
Phone: (718) 224-3643
Email: [email protected]
Location: 3813 Bell Blvd, Bayside, New York 11361
Facebook: Vanity Pups Boutique
Instagram: @vanitypups
Twitter: @VanityPups
4. RedTeddy Pup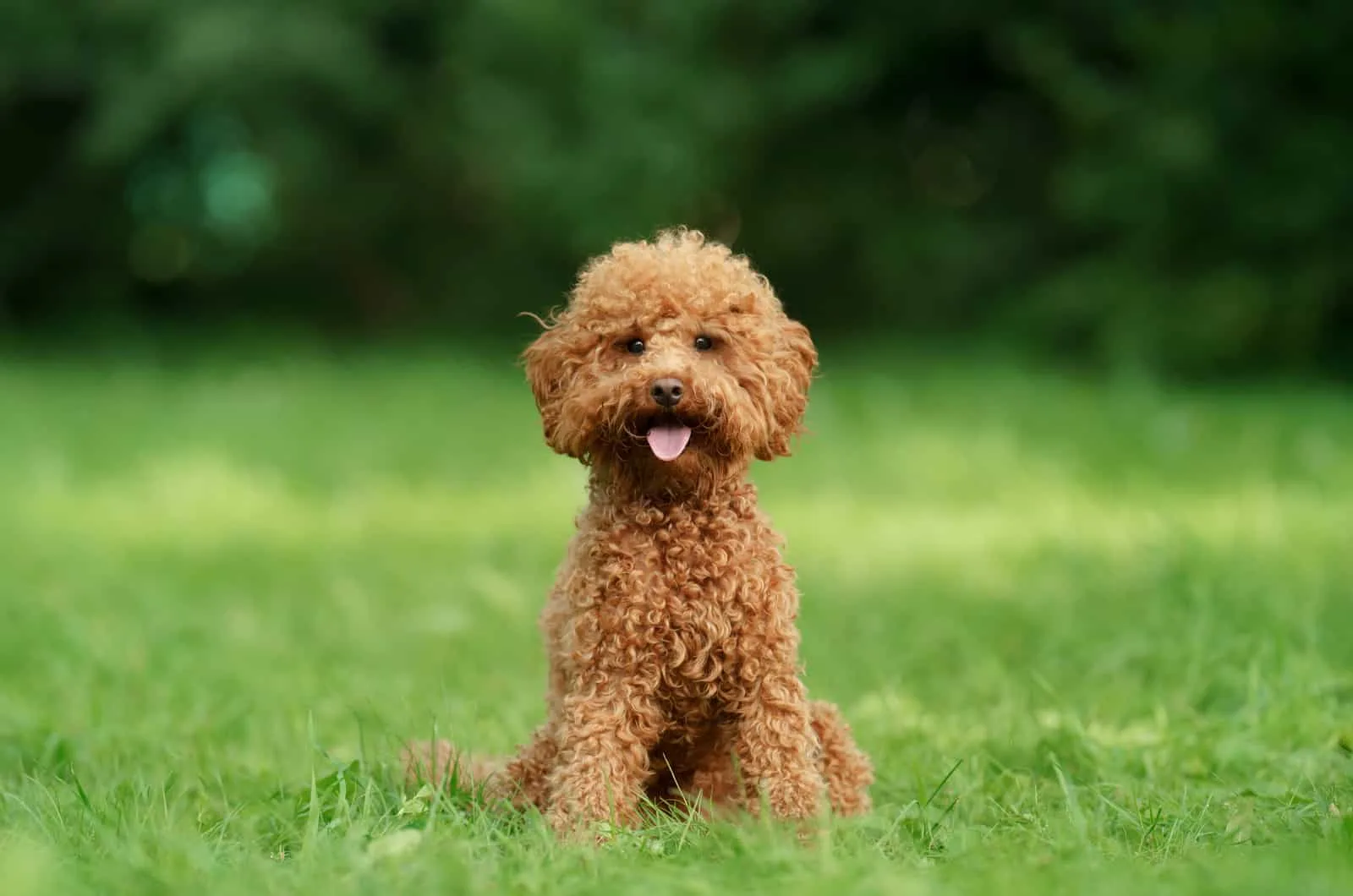 With their slogan "Poodle puppies raised right", RedTeddy breeders guarantee a loving and healthy family member. Here you will find some of the cutest Poodles in New York!
Who They Are
RedTeddy breeder is among the highest-ranked Poodle breeders in New York. In fact, RedTeddy Pup is a Breeder of Integrity, a title that is well-earned.
A really cool thing about this breeder is that they offer their homemade dog food. Yep, yummy, all-natural dog food for your new Poodle!
Breeding Program
The RedTeddy team knows all too well that health is the most important part of breeding Poodles, or any other dogs. This is why their breeding program focuses on providing each Poodle puppy the best health care and also informing each aspiring Poodle owner about Poodle's congenital health problems.
They take preventive measures in health testing each of their Poodle parents to make sure that no Poodle puppies inherit breed-specific illnesses such as Progressive Retinal Atrophy, eye problems, and patellar luxation.
What They Offer
You can find many beautiful miniatures and standard Poodle puppies in the RedTeddy Pup website gallery and I guarantee that you will fall in love with them.
Each RedTeddy Poodle puppy you see comes with a health certificate, pedigree papers, medical records, UKC/AKC registration papers, and a veterinary health report.
Your new RedTeddy Poodle puppy is waiting for you!
RedTeddy Pup details
Website: Red Teddy Poodle Puppies
Phone: (917) 216-7114
Email: [email protected]
Location: NY-82, Ancram, New York 12502, United States
Facebook: RedTeddy Poodle Pups
Instagram: @redteddypoodlepups
5. Eriand Poodles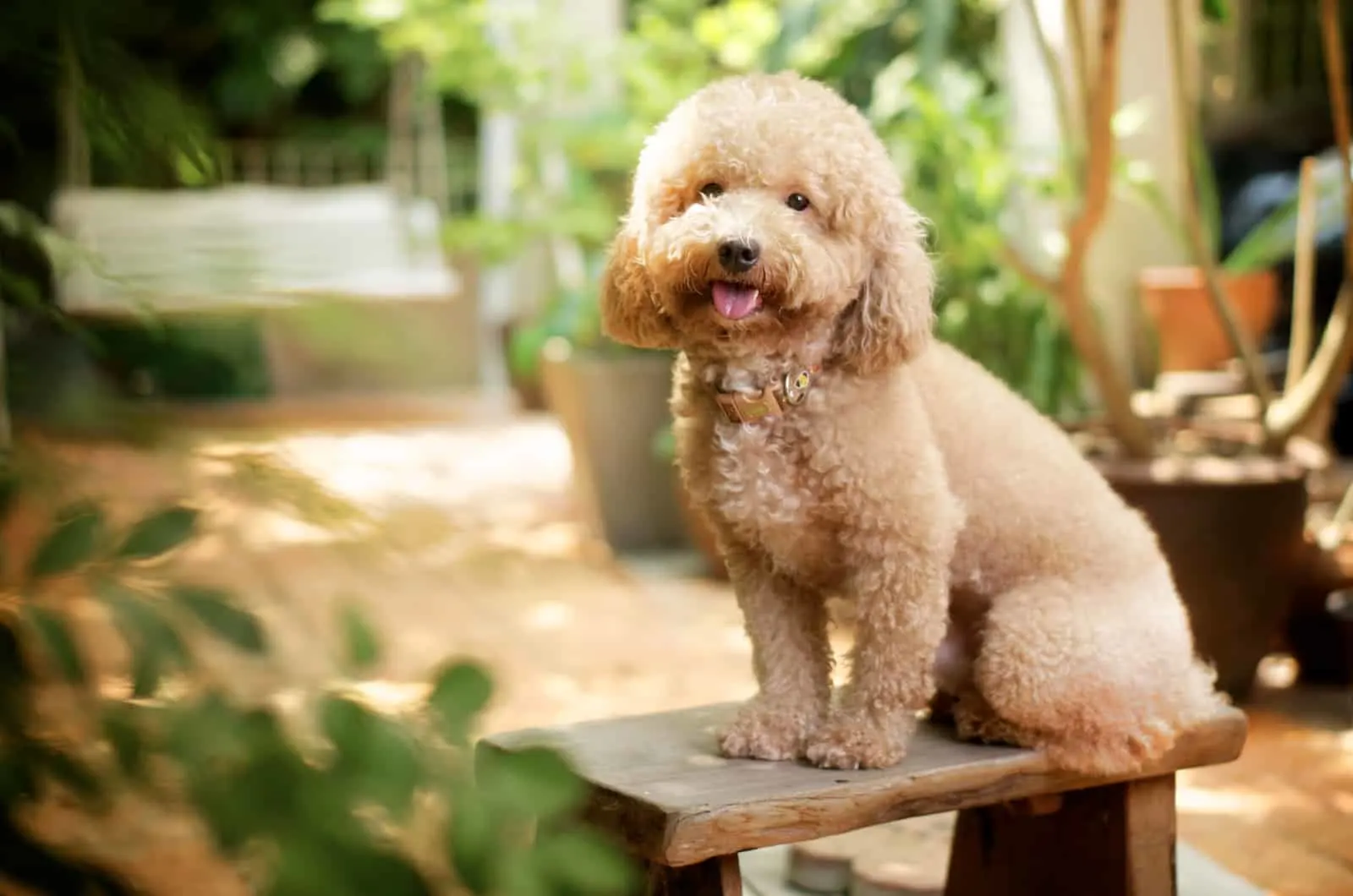 I would like you to meet one of the oldest and most respected Poodle breeders in all New York! Get ready to be amazed, because Eriand Poodles' breeding program stands out among the others!
Who They Are
Eriand Poodles is a small hobby breeder who knows how smart and delicate Poodle puppies are. That being said, she knows all that is needed to develop happy, affectionate, and most importantly healthy puppies.
Therefore, Eriand Poodles has a unique breeding program to show you.
Breeding Program
Eriand Poodles is thorough and detailed when it comes to health testing the miniature and standard Poodle foundation stock.
When it reaches two years of age, each Poodle dog from Eriand's breeding program undergoes a series of health tests that are recommended by the Poodle Club Of America. Once Poodle parents are free from congenital health issues, Eriand's team can introduce them into the breeding program.
A very special thing about the Eriand Poodles breeder is that each puppy is born in the comfort of their home, in their bedroom actually! You can only imagine how well-treated and cared for Eriand Poodles are.
What They Offer
With so much work put into breeding and raising high-quality Poodle puppies, as a small hobby breeder, Eriand Poodles wants to make sure that these pups are adopted by loving families.
At Eriand Poodles, you can choose between standard and miniature Poodles that are in great health and socialized to be amazing canine companions.
You will get all the necessary documentation, AKC registration papers, pedigree, medical records, and so on. Just make sure to contact Eriand Poodles for more information!
Eriand Poodles details
Website: Eriand Poodles
Phone: (516) 246-0786
Email: [email protected]
Location: Port Washington, New York 11050, United States
Facebook: Eriand Poodles
6. City Lights Standard Poodles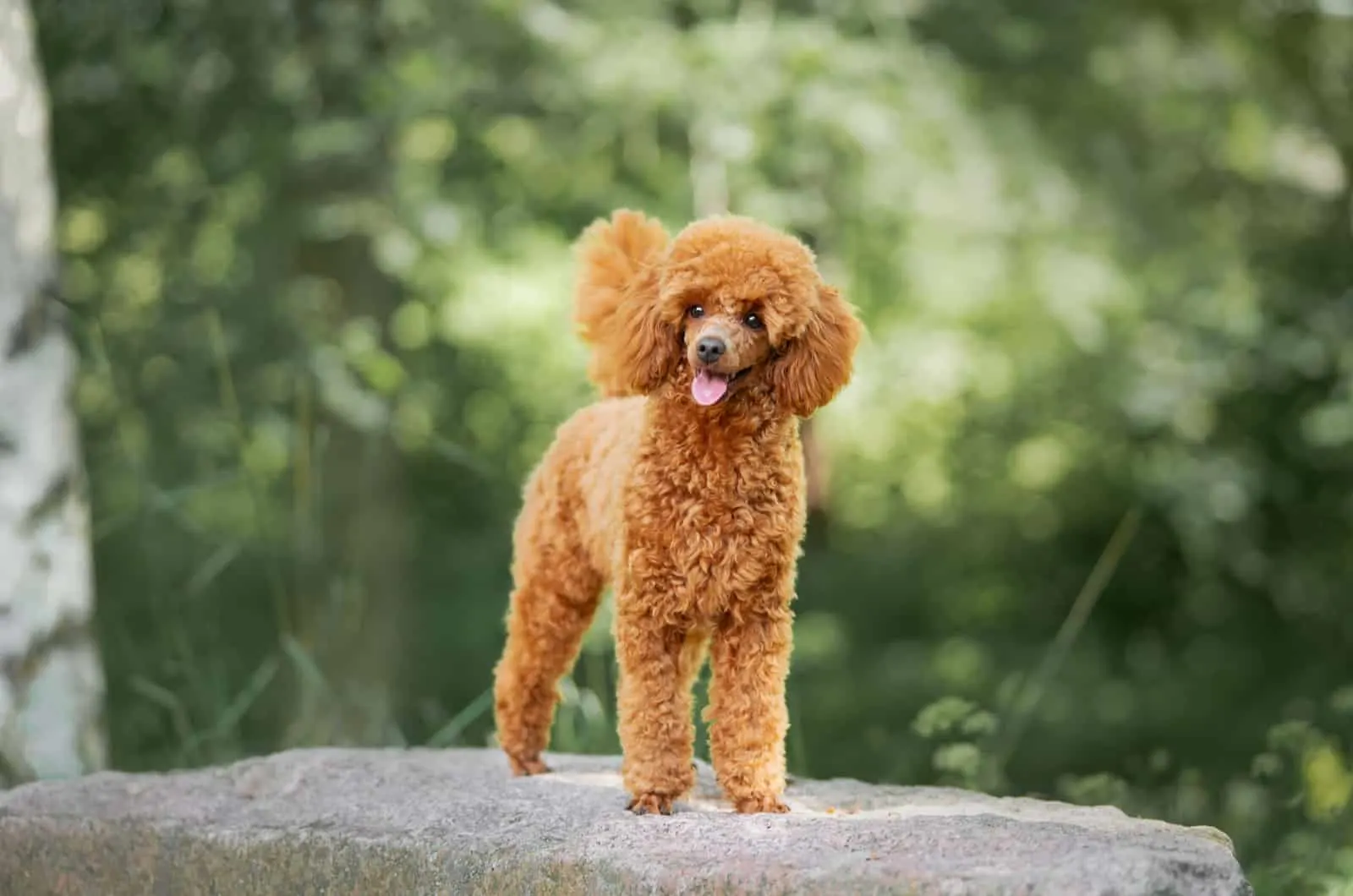 If you adore standard Poodles more than the toy and miniature ones, take a peek at what City Lights Standard Poodles have to offer.
Let me just say that City Lights have over 25 years of experience which is why you should definitely consider checking these Poodle-loving breeders out!
Who They Are
As a member of the Staten Island Council for Animal Welfare and Staten Island Kennel Club (an affiliate of the American Kennel Club), City Lights Standard Poodles breeders are the ones to turn to if you are looking for a healthy puppy.
Not only are they invested in activities regarding animal welfare in general, but the City Lights team also provides the public with lots of information on Poodles as a dog breed.
Breeding Program
Firstly, all City Lights standard Poodles are home-raised which means that each Poodle puppy is well-accustomed to all sounds and smells around the house. They are socialized from a very early age which makes them perfect family pets.
The City Lights team strives to develop Poodle puppies that don't shed and are pretty easy to maintain. They do their best to preserve the Poodle breed by selecting only high-quality Poodle parents for their breeding program.
What They Offer
Each and every Poodle parent from City Lights breeders is health tested in accordance with the Poodle Club Of America, which means that each puppy will arrive healthy and free from breed-specific health issues.
Regular vaccinations, a microchip, deworming treatments, excellent temperaments, and elegant looks is what each City Lights Standard Poodle puppy comes with!
City Lights Standard Poodles details
Website: City Lights Standard Poodles
Phone: 917-699-1601
Email: [email protected]
Location: Staten Island, New York, 10314, United States
7. Hillside Standard Poodles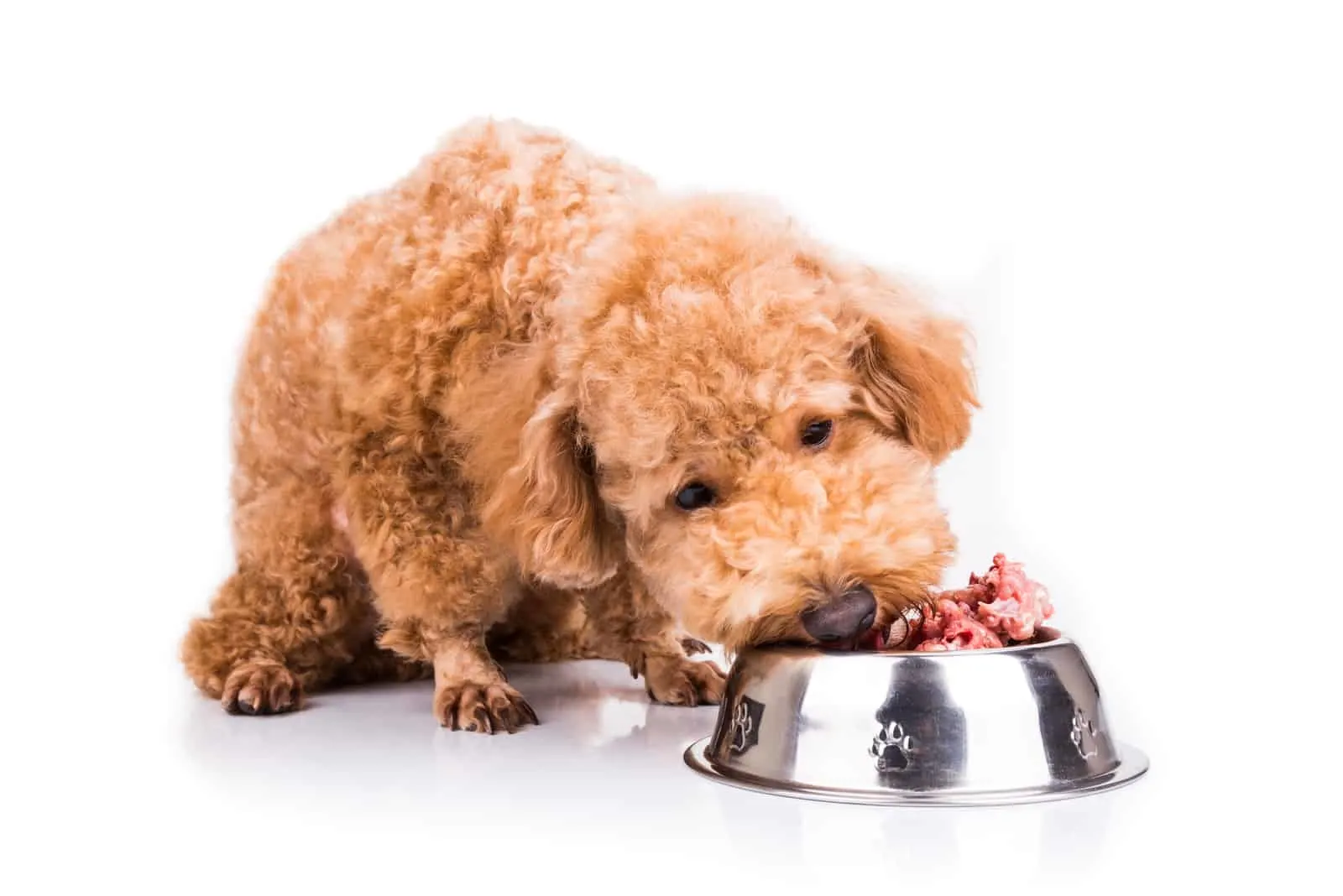 If you want a teddy-bear-like pooch that is as fluffy as it gets, then I recommend you check out Hillside Standard Poodles!
Who They Are
Behind Hillside Standard Poodles stands a loving family of five that is truly fascinated by this dog breed.
When it comes to breeding standard Poodles, the Hillside team strongly believes in quality over quantity, which is why they are one of the best standard Poodle breeders in New York.
Breeding Program
Hillside Standard Poodles are reputable breeders who develop their puppies in accordance with the official AKC Poodle breed standards.
By carefully selecting each Poodle parent, the Hillside team produces healthy, well-behaved, and absolutely gorgeous standard Poodles! Their Poodles come in various coat colors that you can see for yourself in their gallery.
What They Offer
If you decide to purchase a standard Poodle from the Hillside breeders, you are guaranteed to have the perfect pet.
Along with medical checks and AKC registration, the Hillside Standard Poodles provides each aspiring Poodle owner with tips and tricks on raising their new puppy, as well as lifetime support.
There are plenty of happy Hillside Standard Poodle owners from California, Colorado, Delaware, Massachusetts, and many other states, who can confirm the quality of this Poodle breeding program.
Hillside Standard Poodles details
Website: Hillside Standard Poodles
Phone: 315-790-7472
Email: [email protected]
Location: 8141 Old Floyd Rd. Rome, New York 13440, United States
Facebook: Hillside Standard Poodles
Youtube: Hillside Standard Poodles
Final Words
These Poodle breeders in New York can guarantee you that your life will be fulfilled with a loving and healthy puppy, whether you choose a standard, miniature, or toy Poodle puppy.
By working together with reputable veterinarians, our favorite Poodle breeders in New York make sure that each puppy is as fit as a fiddle before you welcome it to its new forever home.
Your job is to choose your favorable Poodle breeder and inquire about the puppy adoption application. All of the Poodle breeders on our list are outgoing and always ready to help aspiring Poodle owners.
Don't be shy to ask them any Poodle questions you have on your mind!
Related Content
7 Best Moyen Poodle Breeders In America
Top 8 Excellent Poodle Breeders In Florida
17 Poodle Breeders In California – Best Golden State Breeders